110+ Best Tattoo Lettering – Designs & Meanings 2019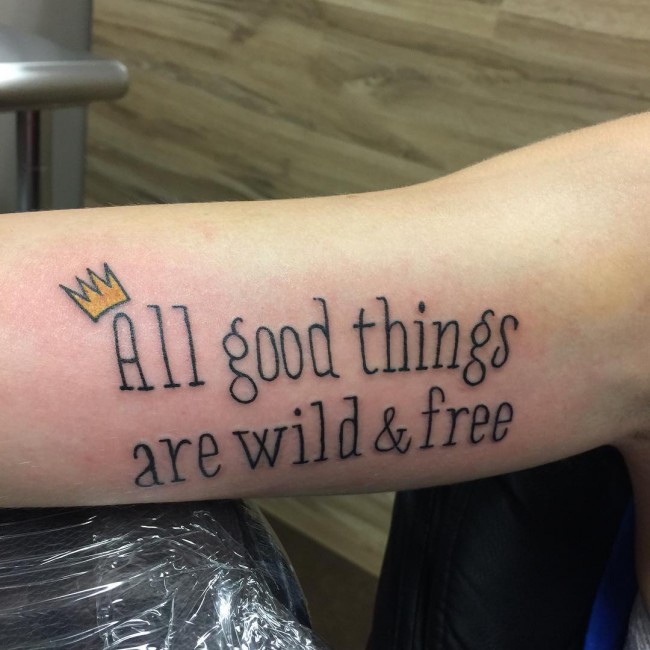 Including a name, motto, slogan or simply some nice ones on your tattoo is a common tattoo tradition. This tradition is more formally known as tattoo lettering, and there are so many options available and new ones are coming into the market almost on a daily basis.
If you decide to add a few words to your tattoo, it will be important to choose the type of tattoo lettering carefully. In doing this, the kind of font is the most important thing that you will have to consider carefully since this can change totally what your tattoo looks like.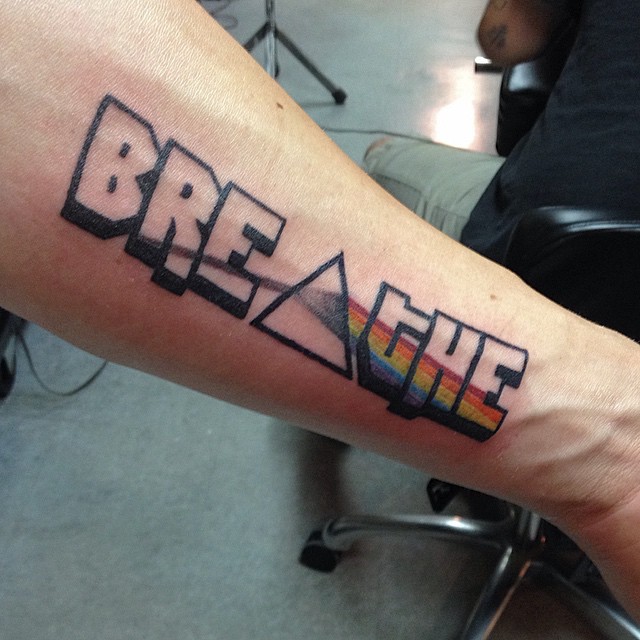 To help you choose a lettering that will enhance the appearance of your tattoo the following are some of the options available.
Contents: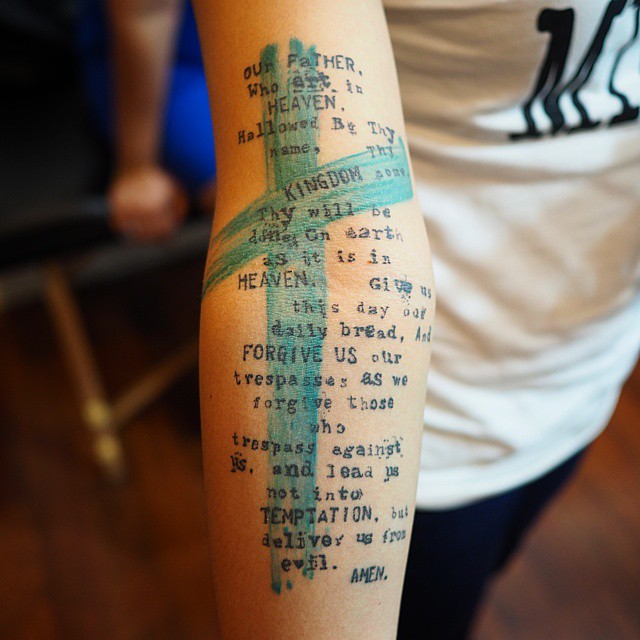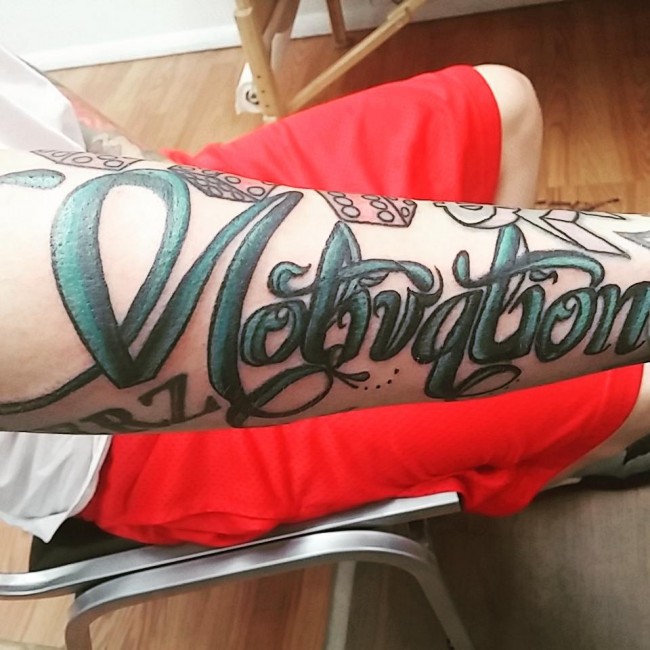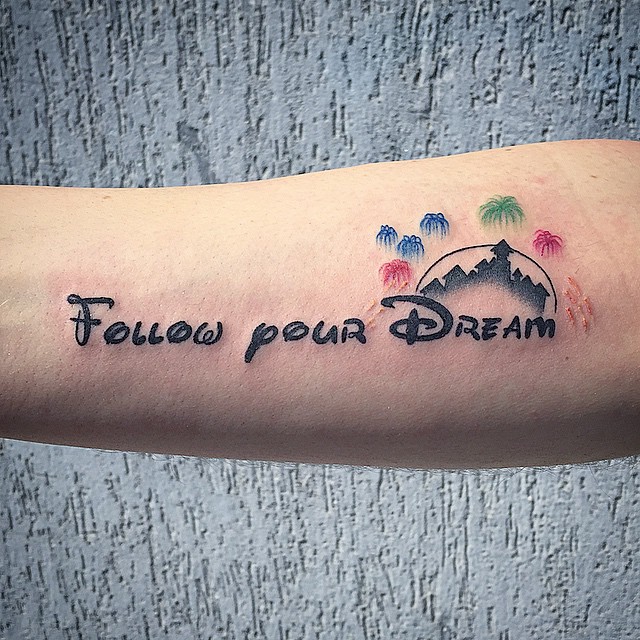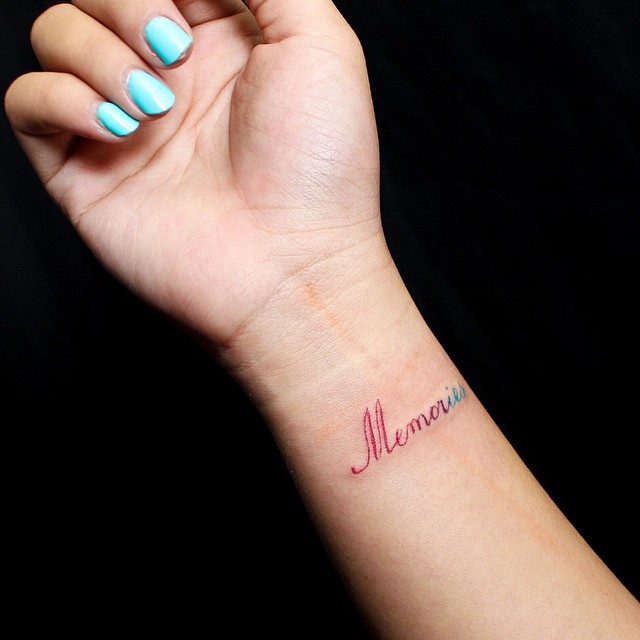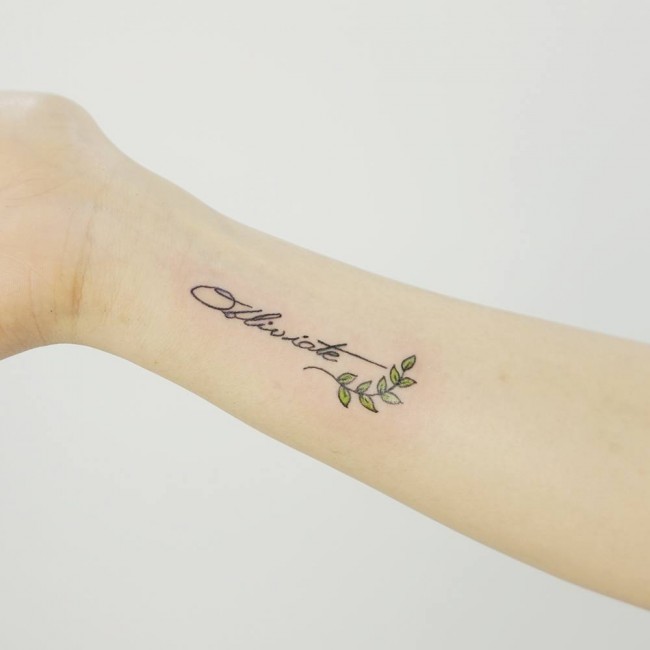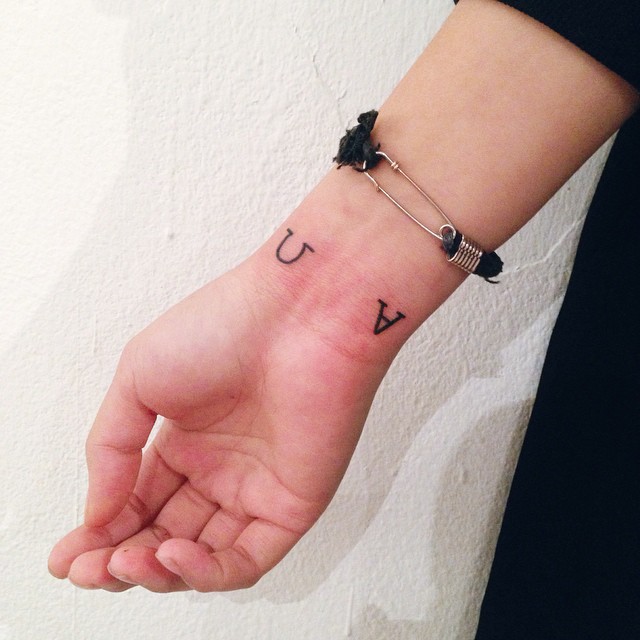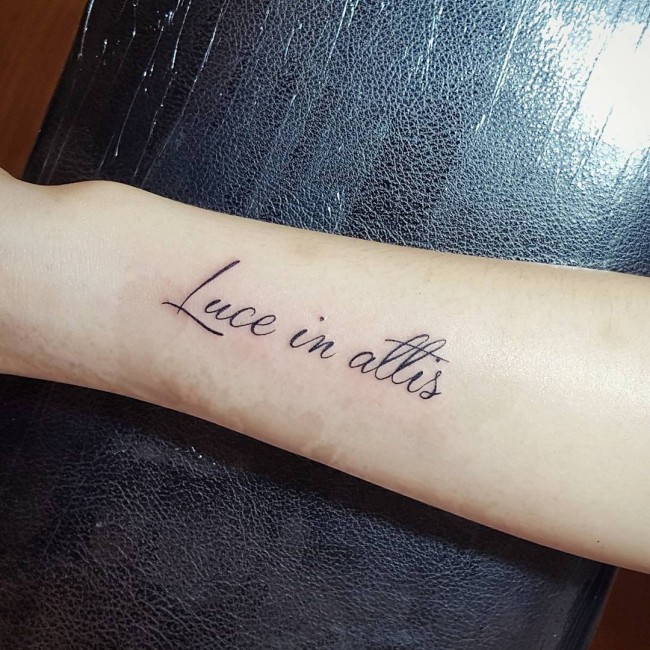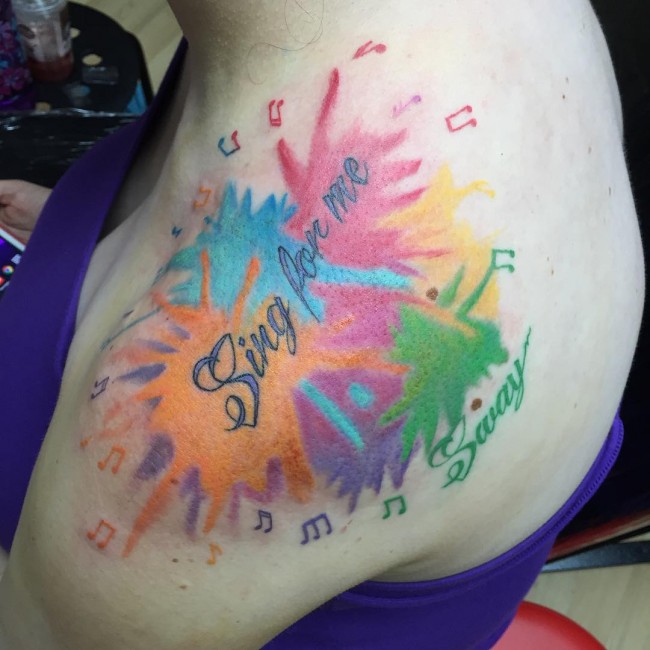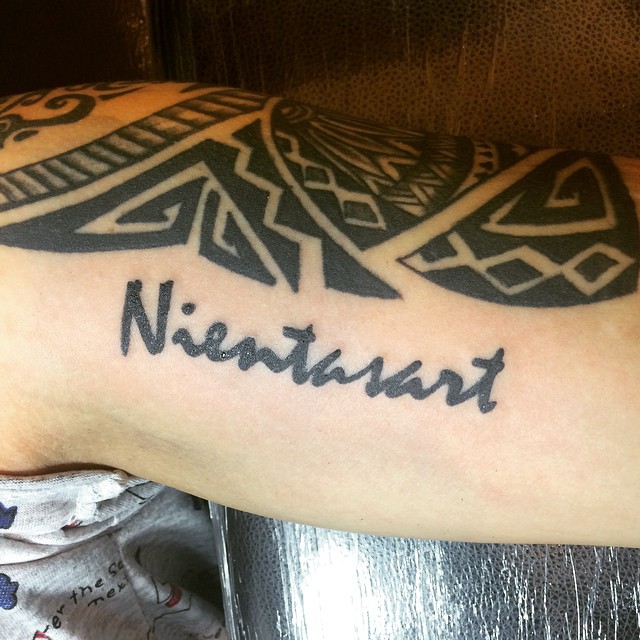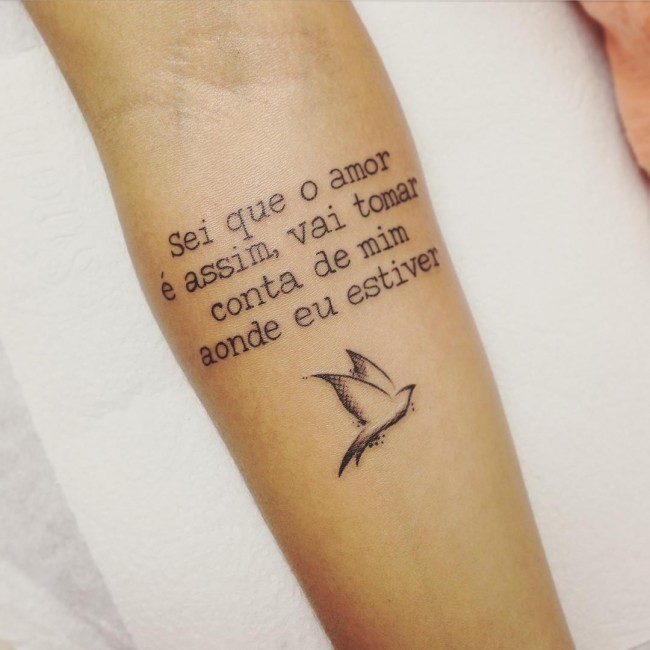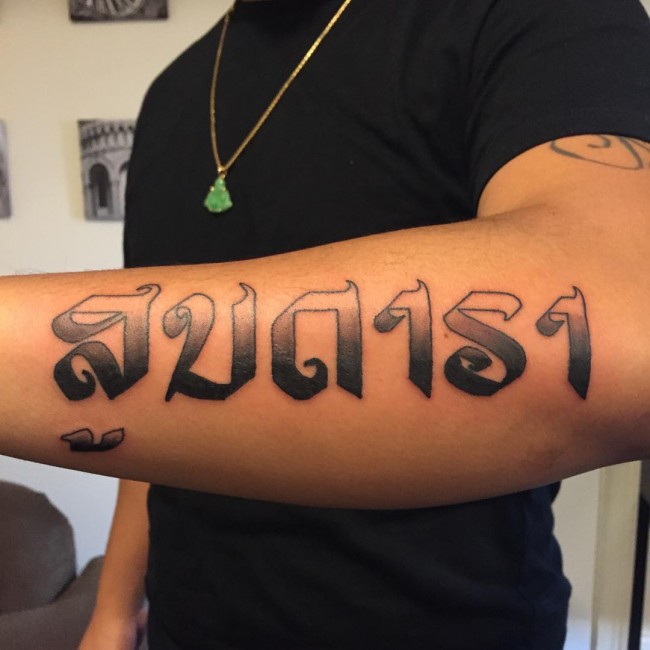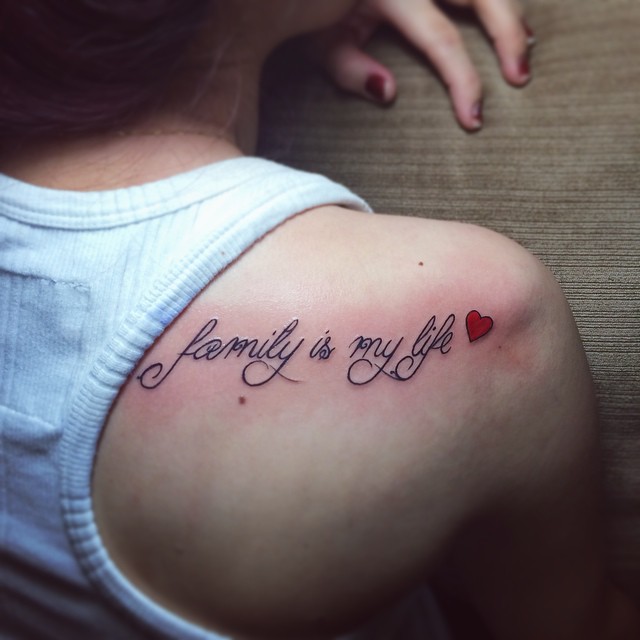 Types of Lettering tattoos
Foreign Character Lettering
It's quite common to see someone or know a person with some foreign character tattoo. This is perhaps one of the most popular types of lettering for tattoos with the Chinese and Japanese calligraphies being the most common characters used.
This type or style of lettering can look very fantastic especially when done by a skilled artist, but it's perhaps not a good idea to choose it if you do not speak the foreign language.
Even if the artist speaks, the language chances are that they are not natives, and so they are not well schooled with the calligraphy. A single stroke in the wrong direction or an absent one can change the meaning entirely. Although this is one of the most popular lettering styles, you should be very keen to avoid disappointments.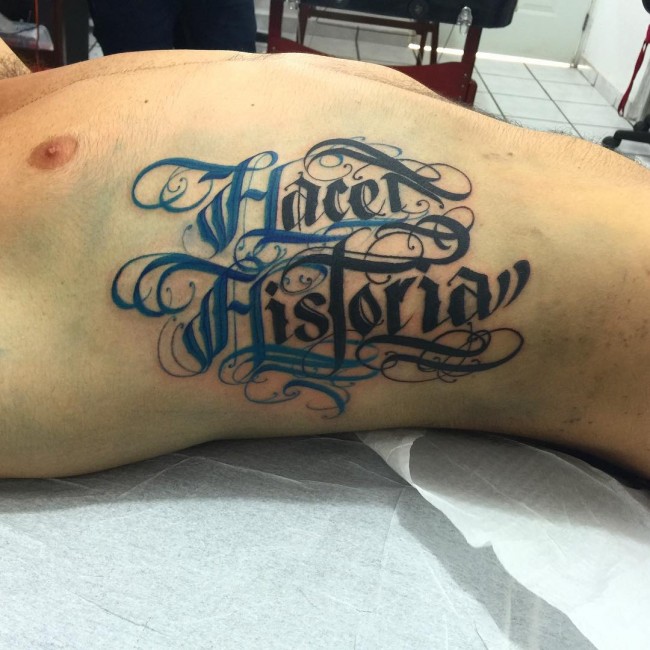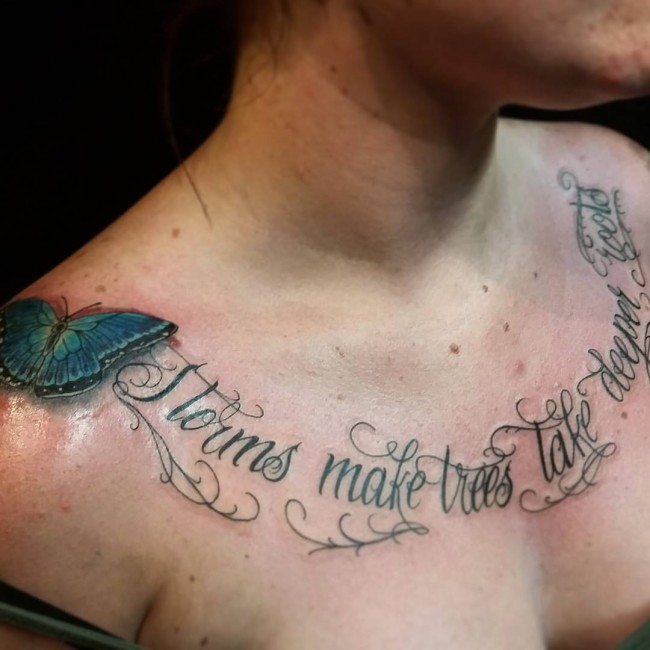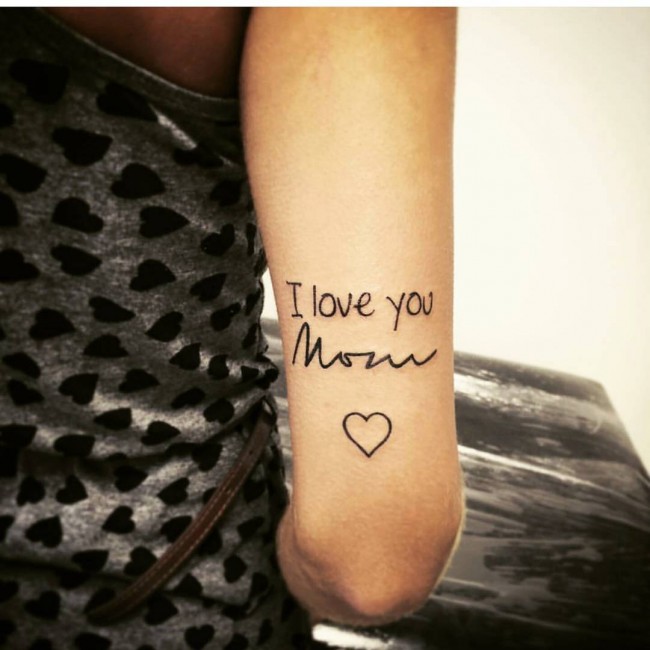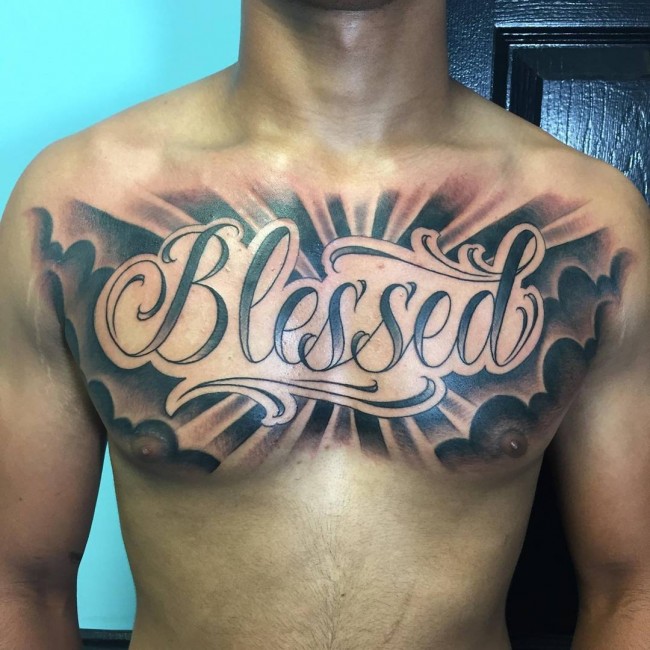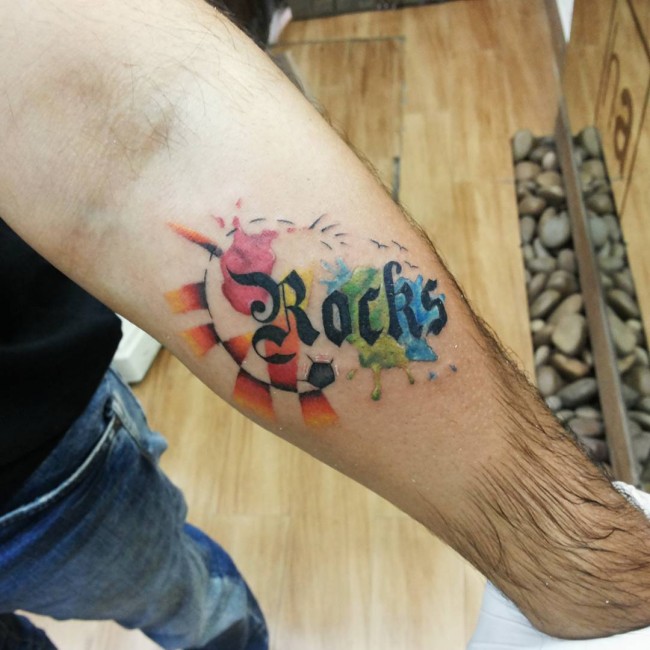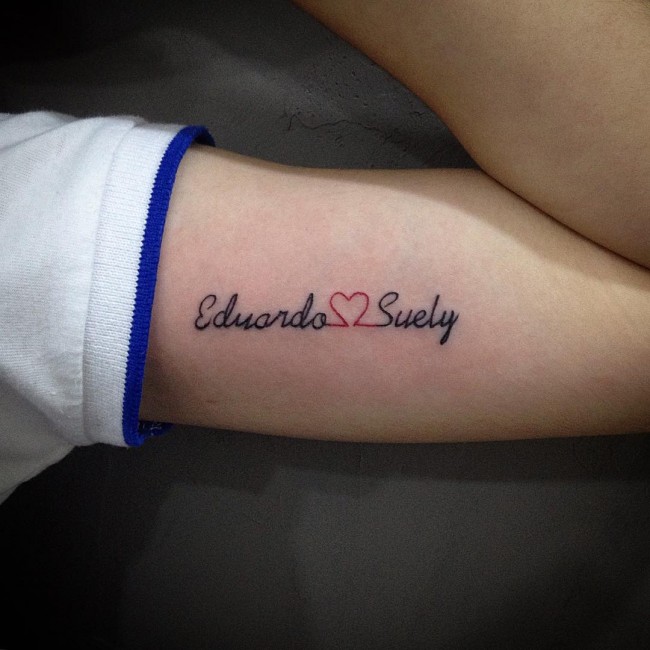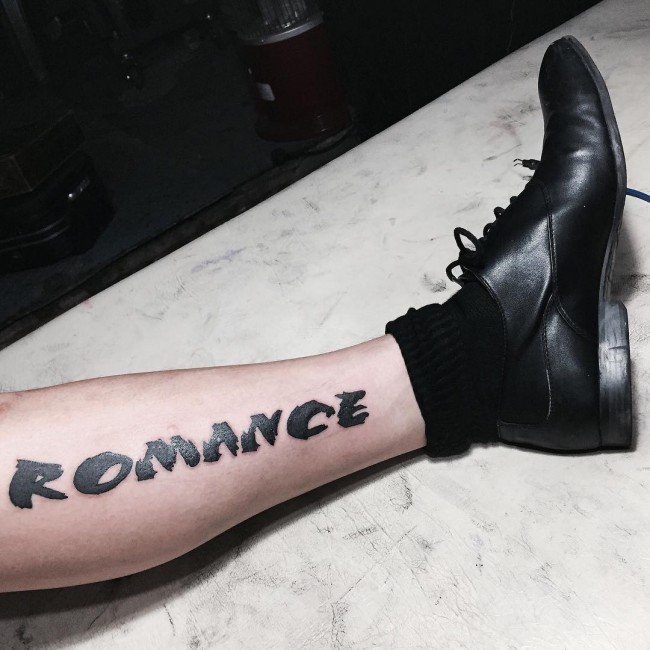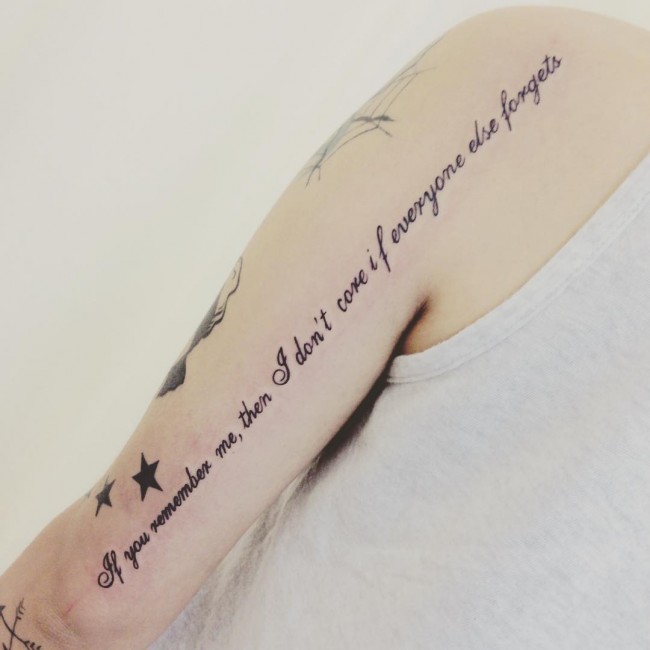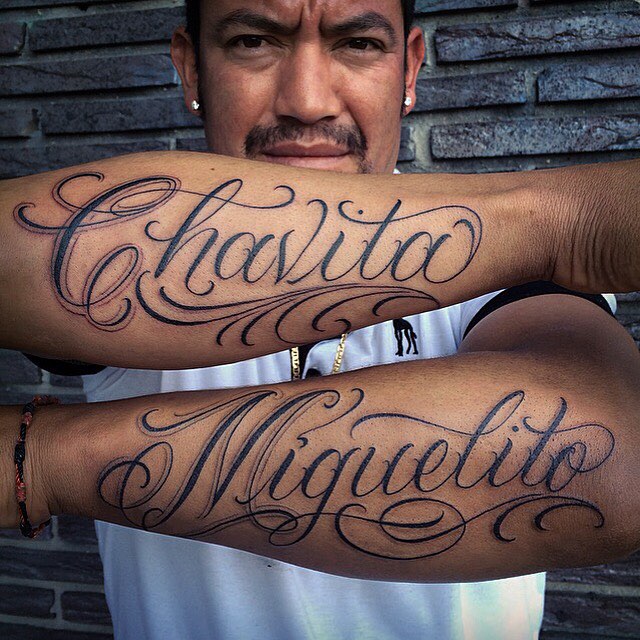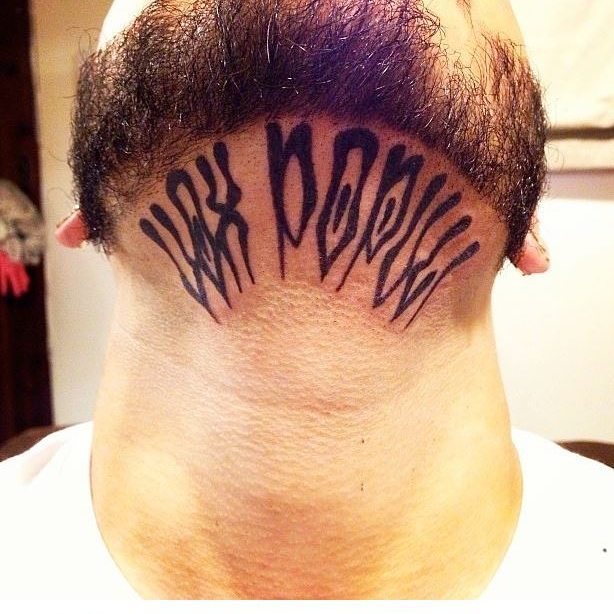 This is perhaps the most popular lettering with its popularity mostly stemming from the fact that it is very basic and hence very easy to draw. Unlike the others, the letters are very simple and boxy, and most people associate it with the collegiate font used for to write college names on apparel.
This type of font is quite easy to draw but to make it look good on a tattoo the key is to use straight lines. It is also important to note that this lettering is only suitable for single words as it might not work well with phrases or a sentence.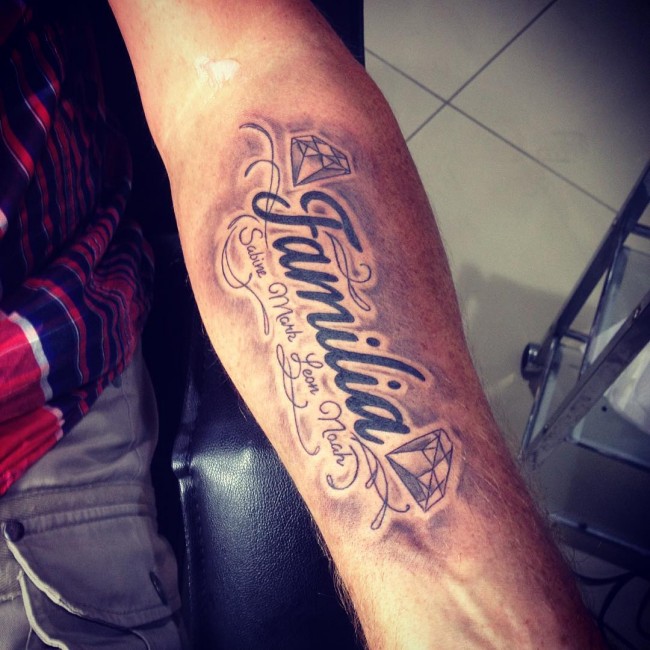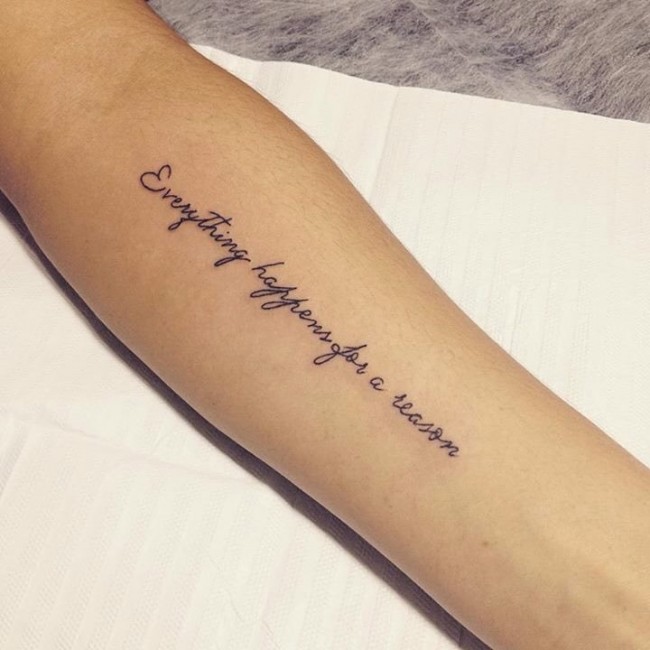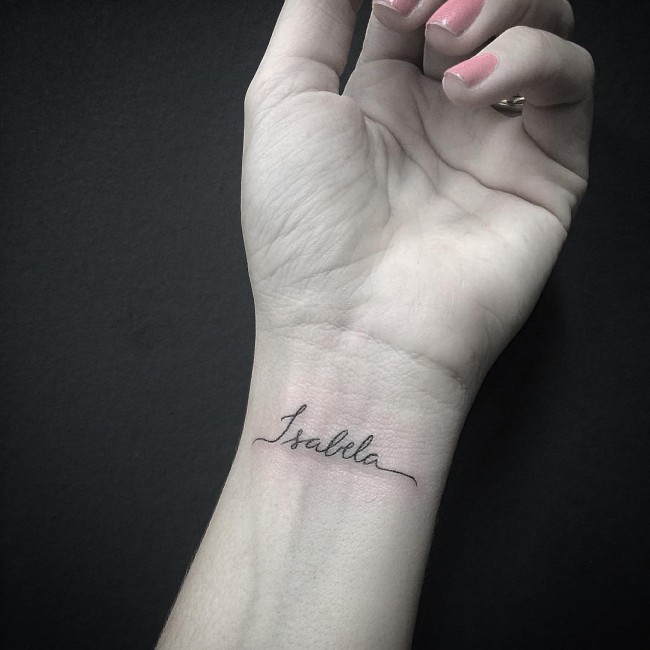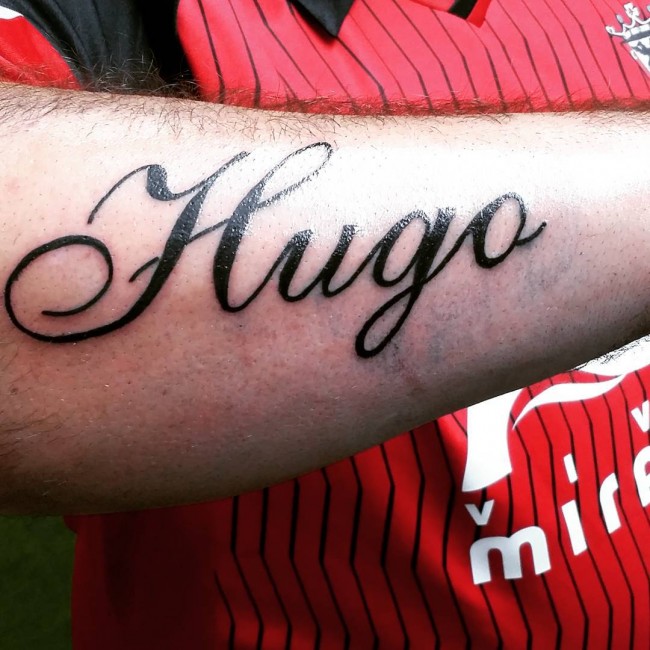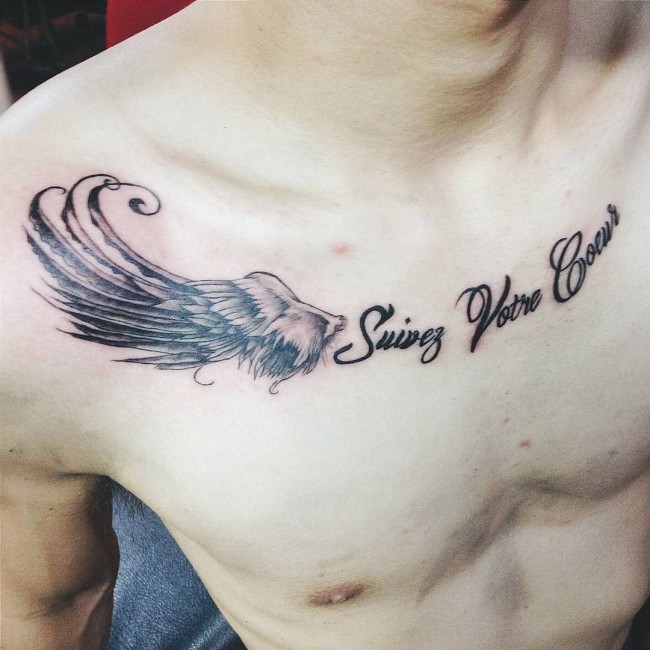 In the art of tattooing, you will always come across something related to the Celts no matter what you are talking about. This goes to show the influence that the Celtic culture has had on tattooing.
The Celtic Lettering is usually used to show a wearer's heritage. The strong and bold type letters with unusual curves give this style an ancient and mystical feel. Although the lettering is mostly used on Celtic themed tattoos, it can also be used to add a twist to any other type of tattoo.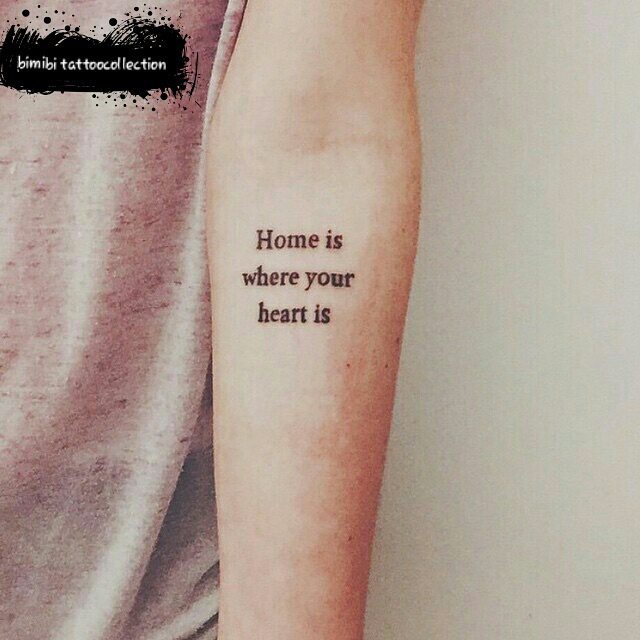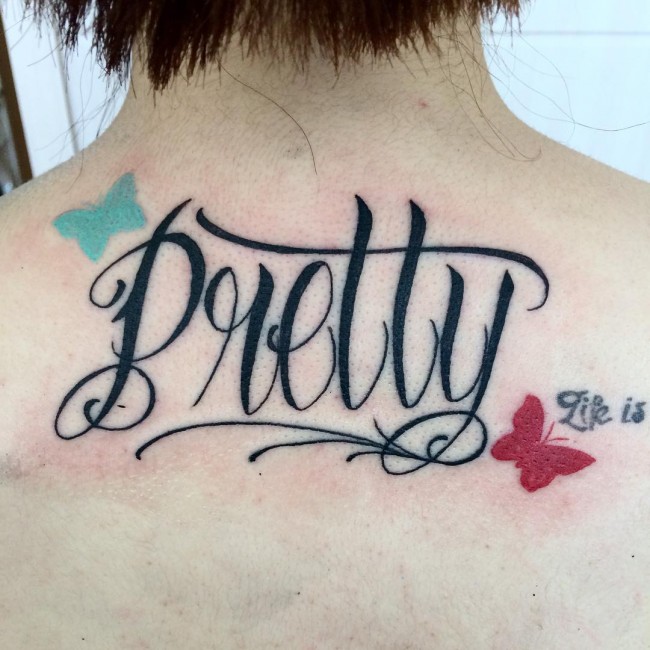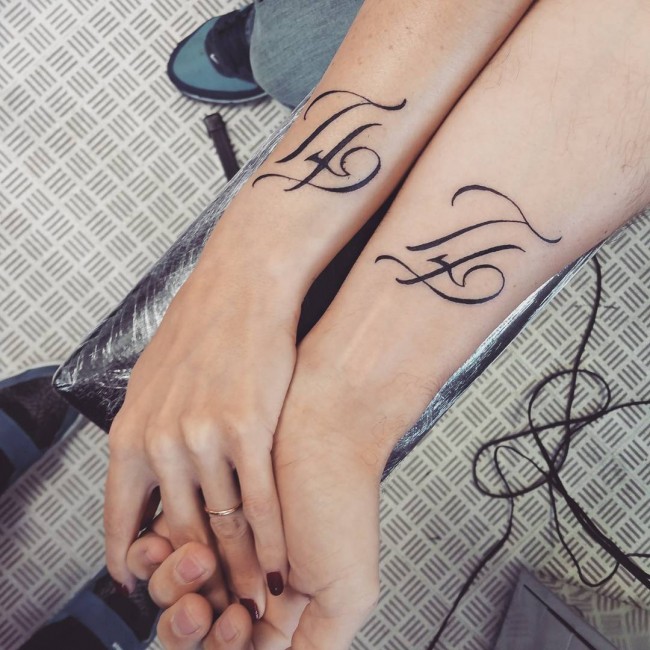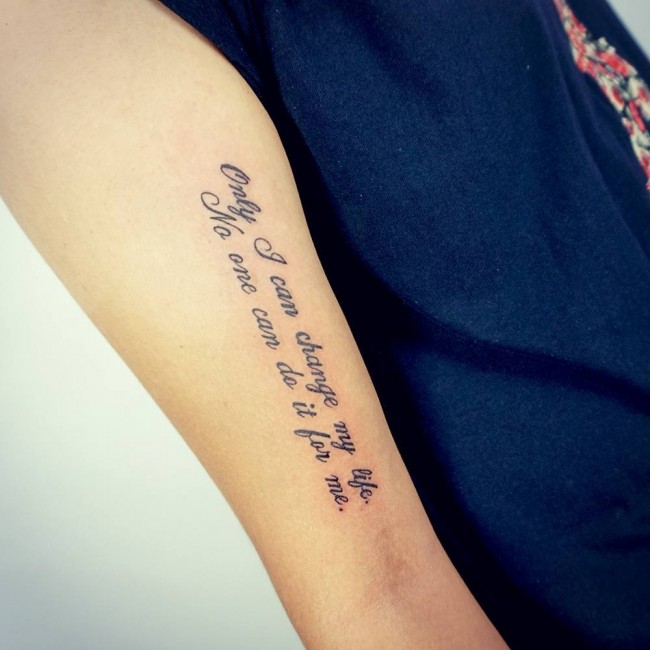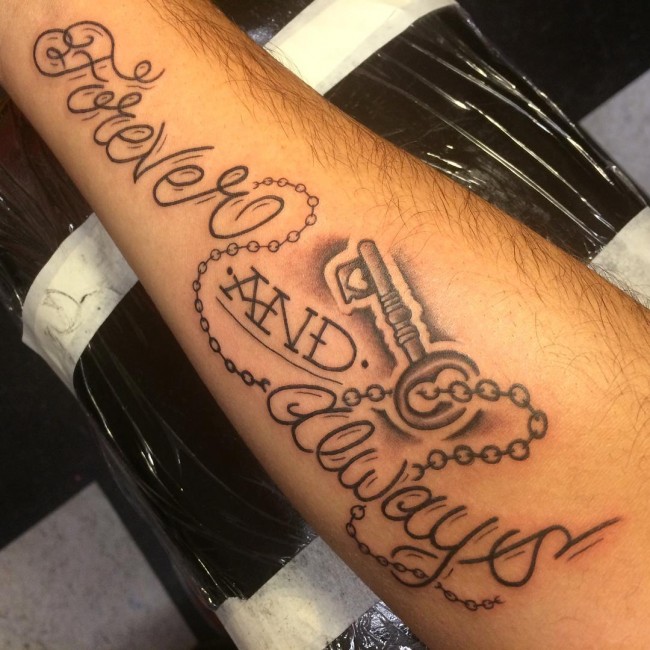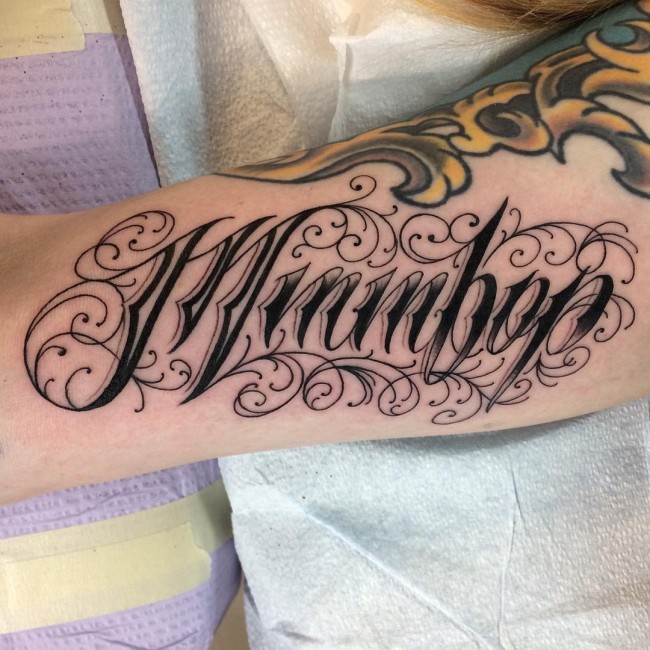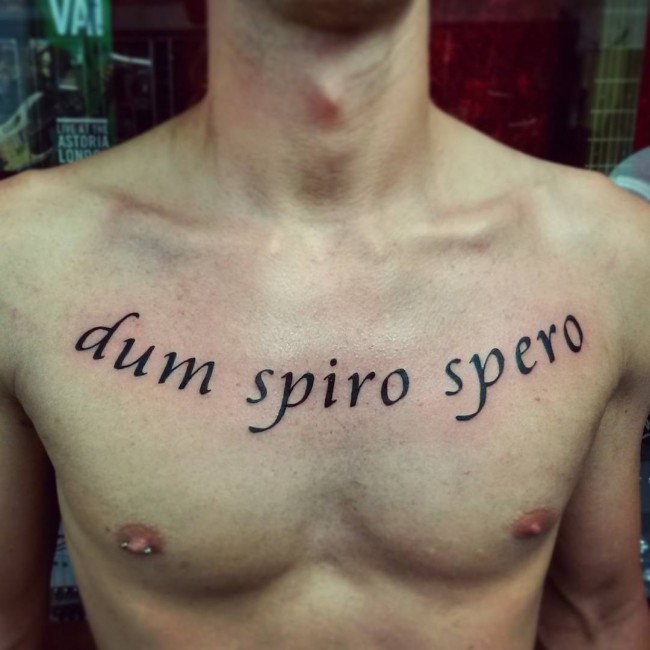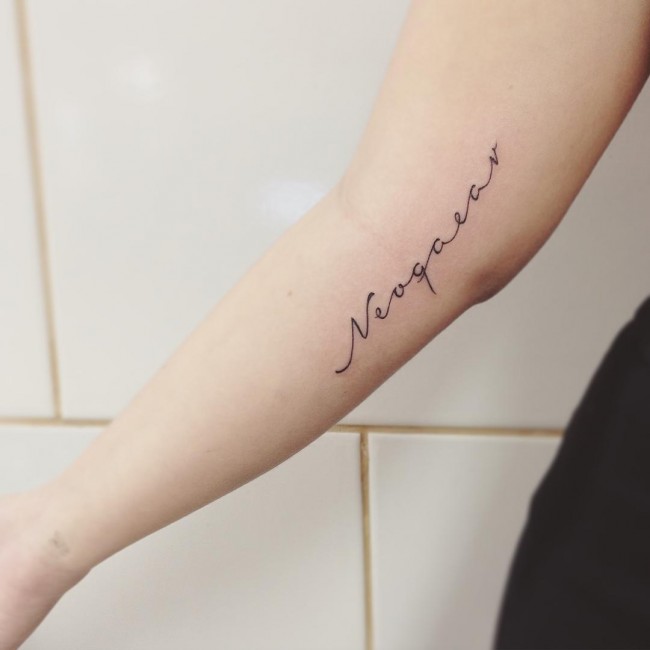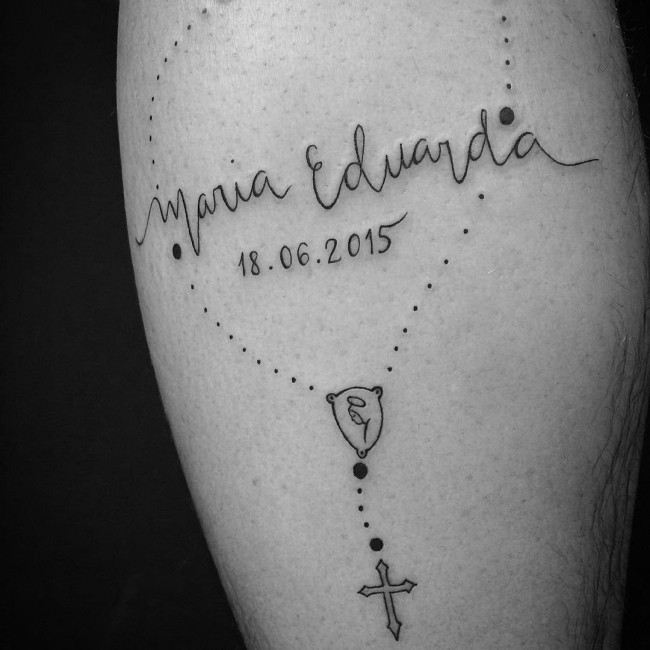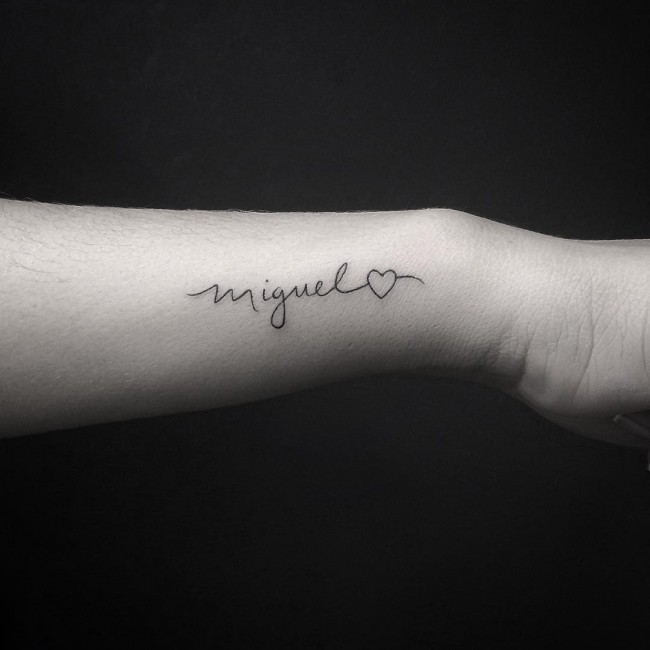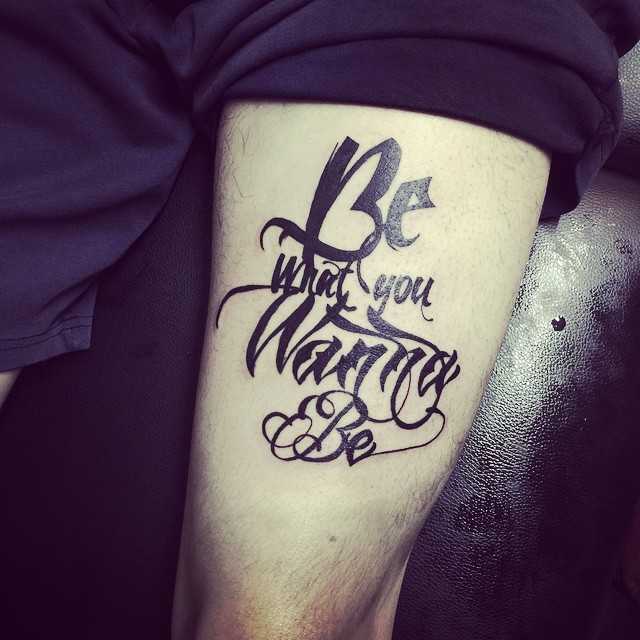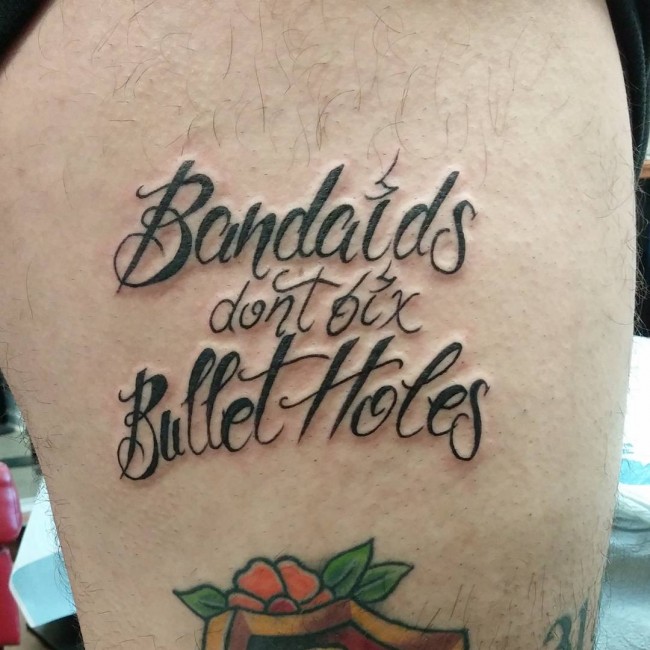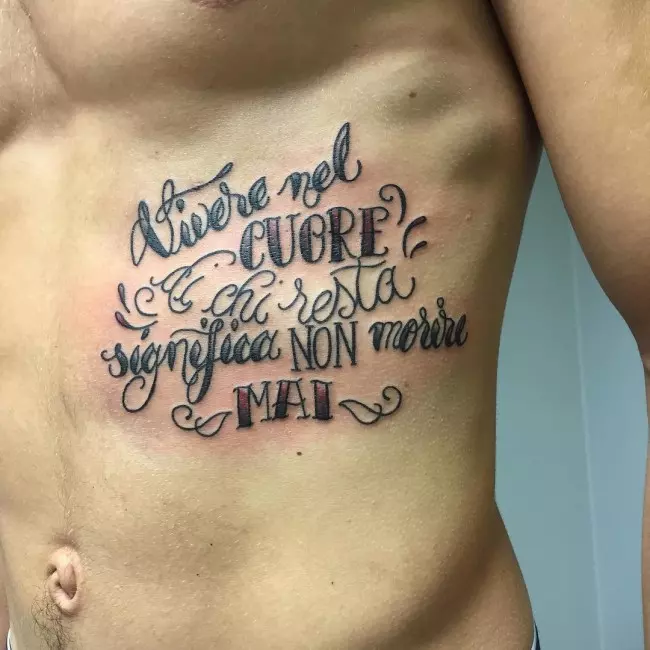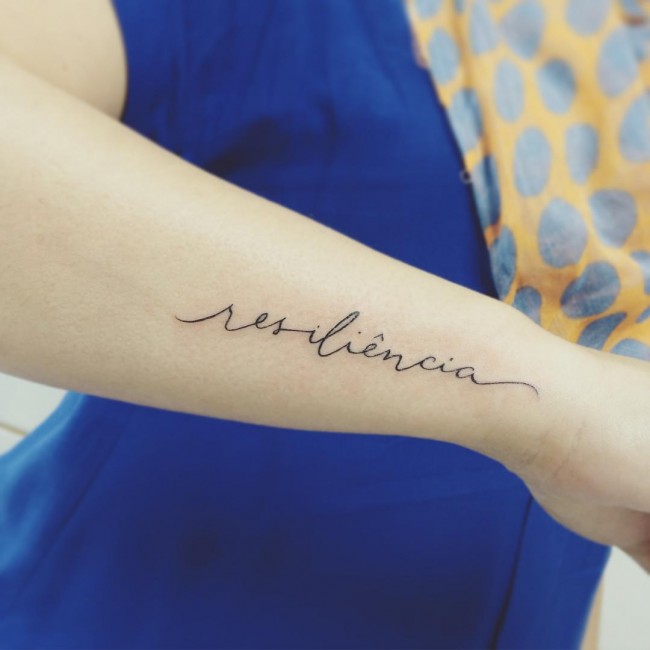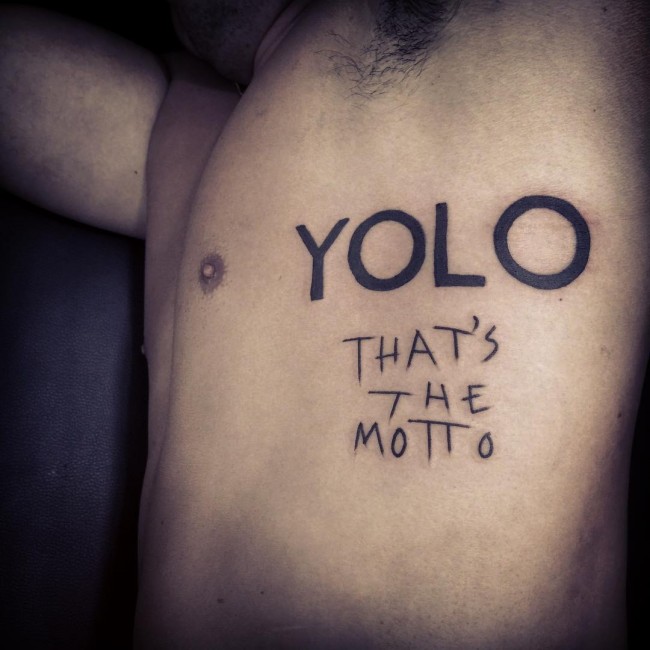 The most common application of this lettering style is in referencing of sports teams in a tattoo and lettering in a fantasy themed symbol.
If you decide to use this font it is important not to confuse it with Viking lettering since they look much alike, and it might be had to tell them apart if you are not a tattoo artist.
If you have seen a tattoo lettering that looks like a polished handwriting in a cursive style, then this is what is known as the script lettering.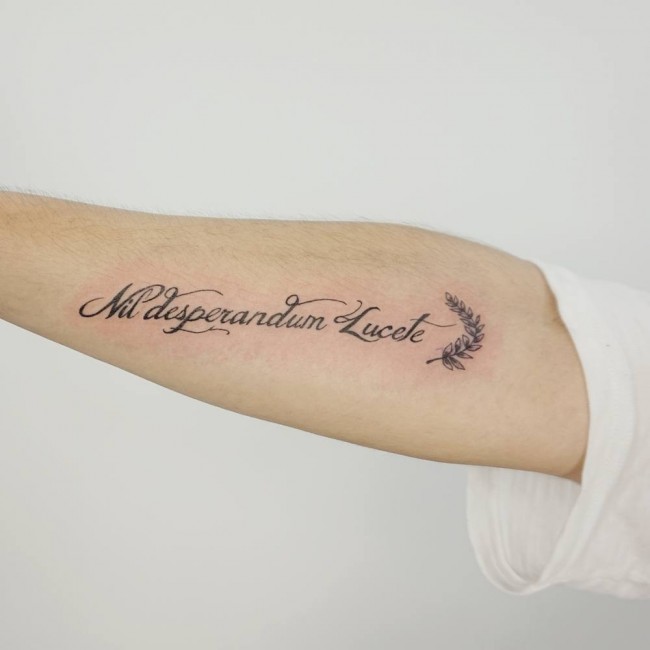 Although this style iv very classy and appealing to the eye, it is also very delicate and so unlike the others only a skilled and experienced artist can be able to draw it perfectly. Just like other hard to draw styles like calligraphy, script will require fluidity and a lot of practice before one can draw it well.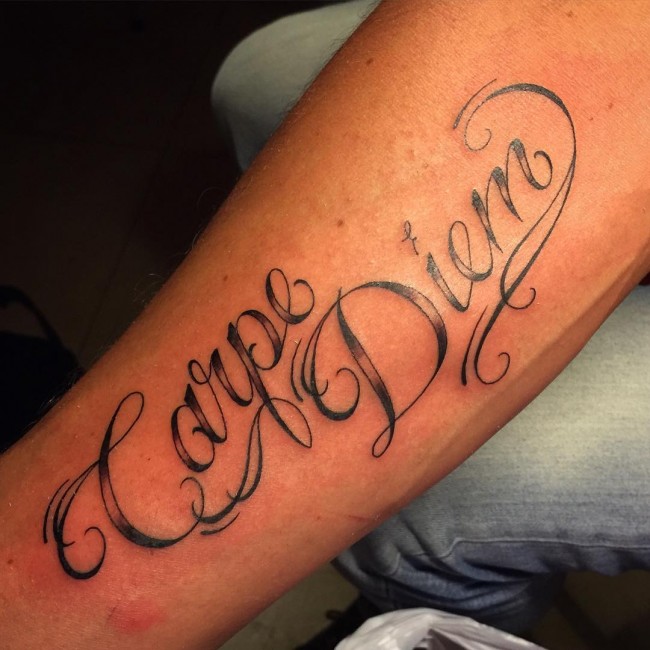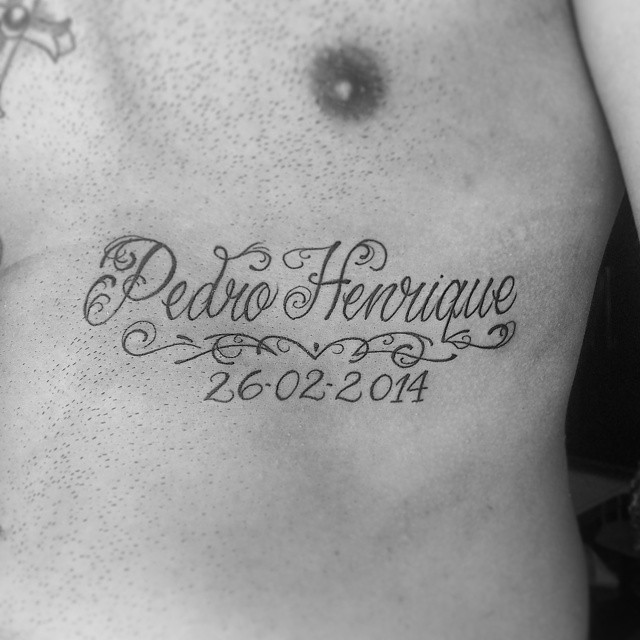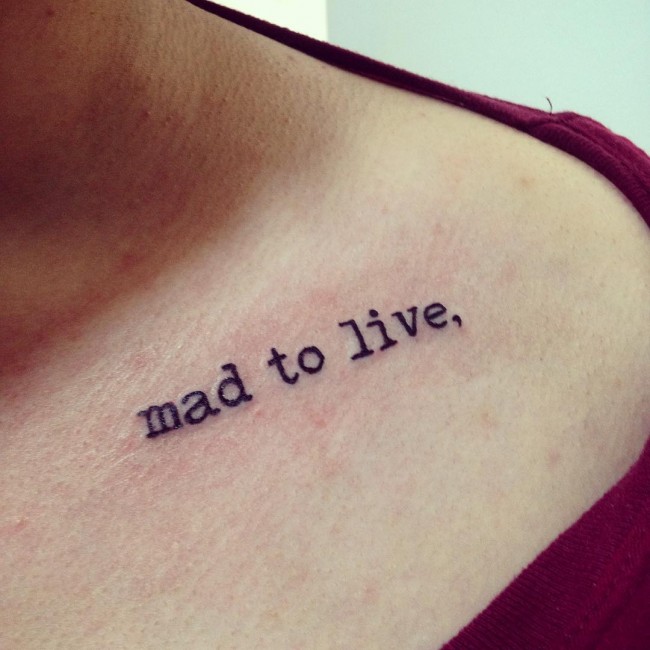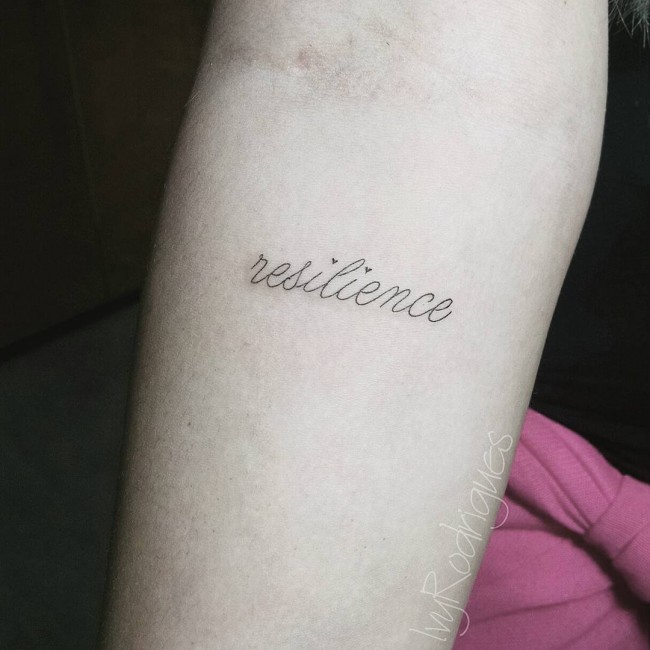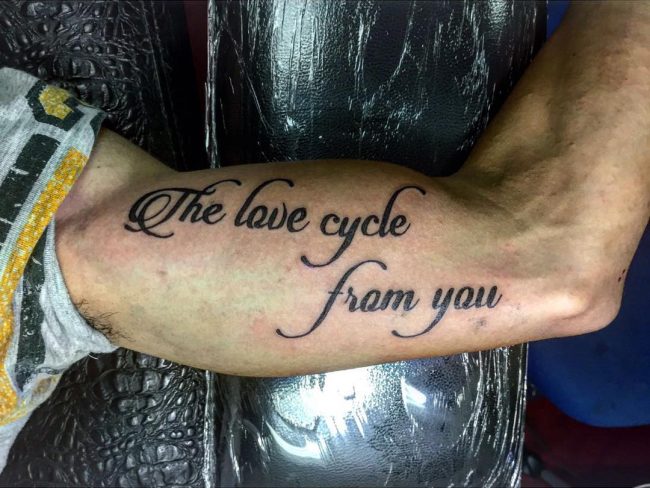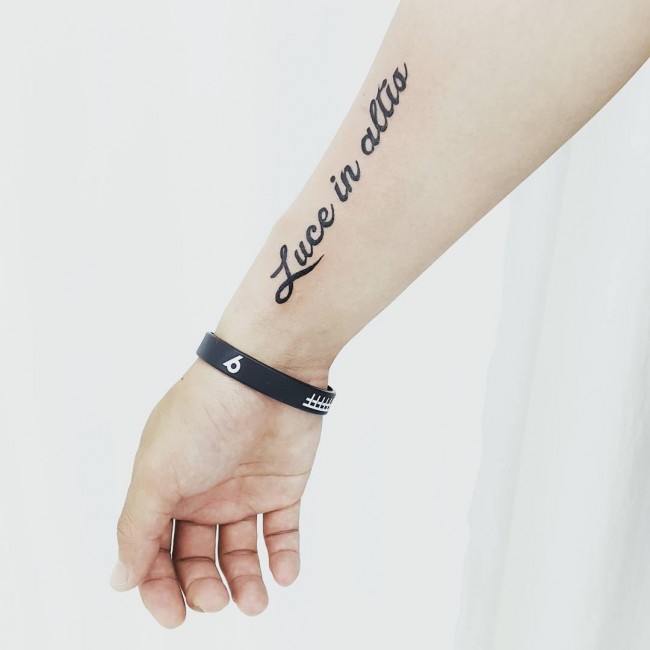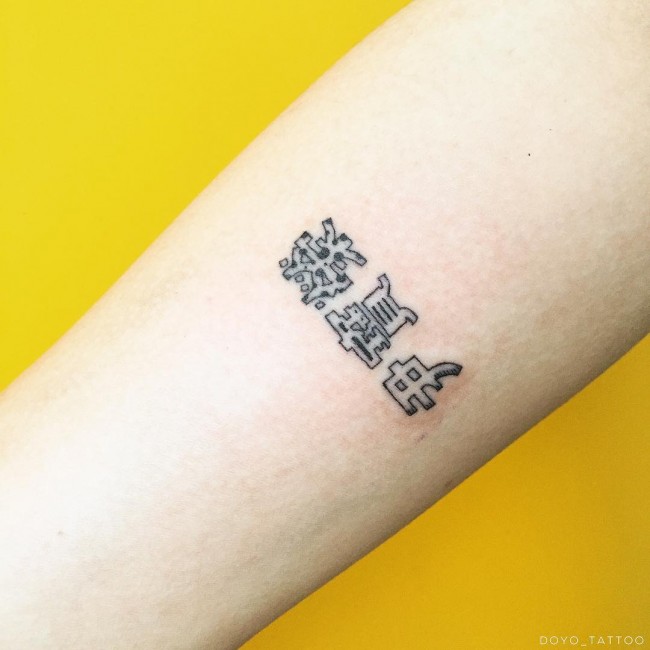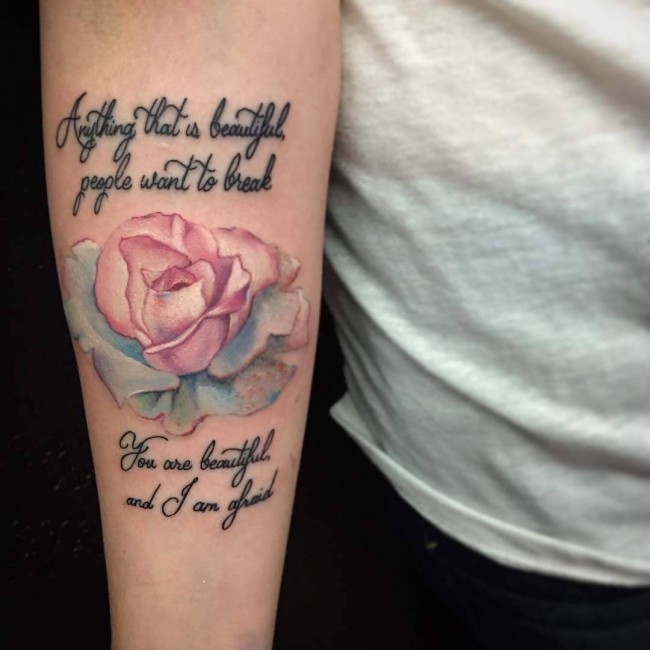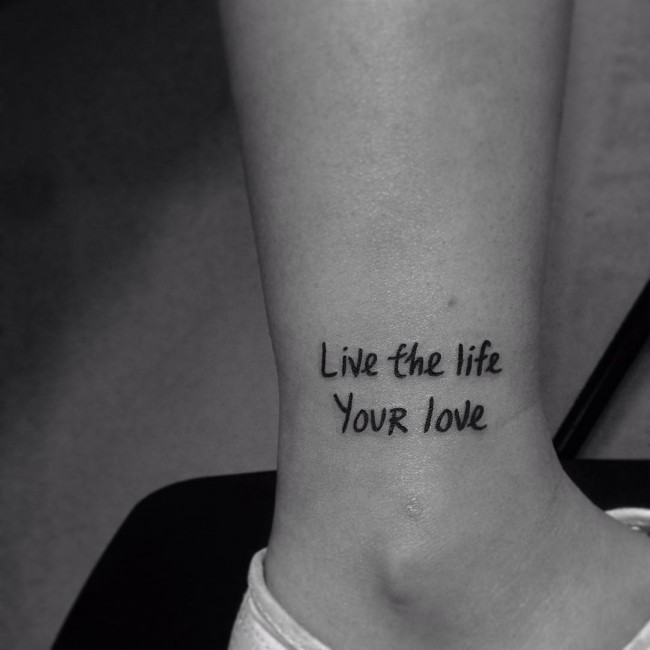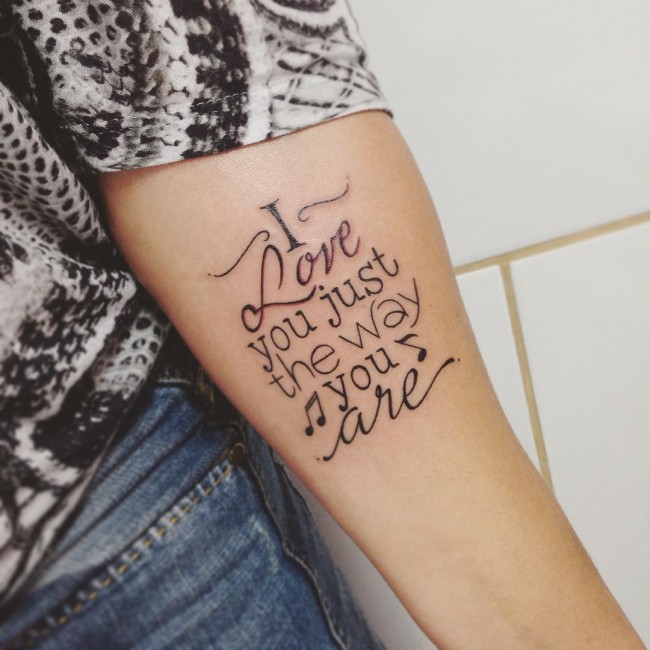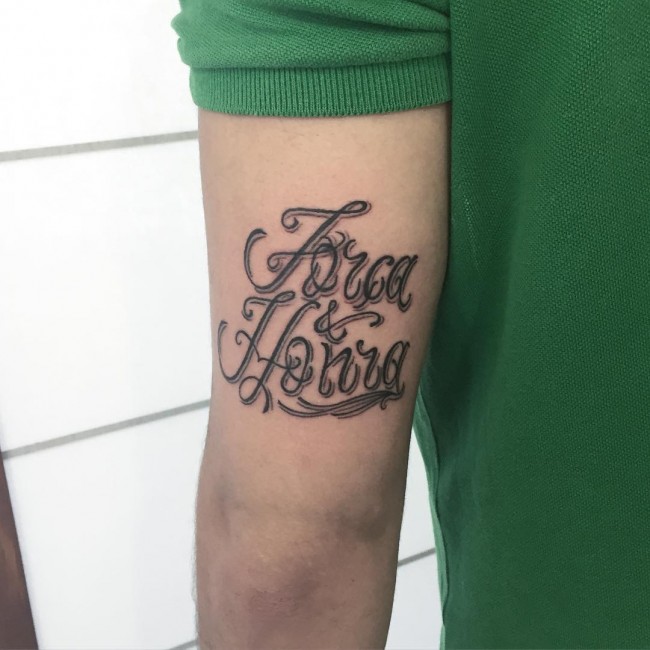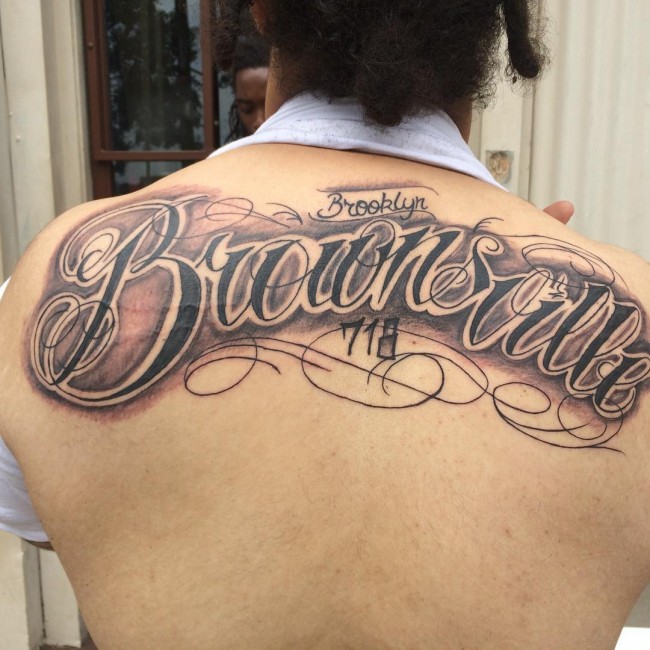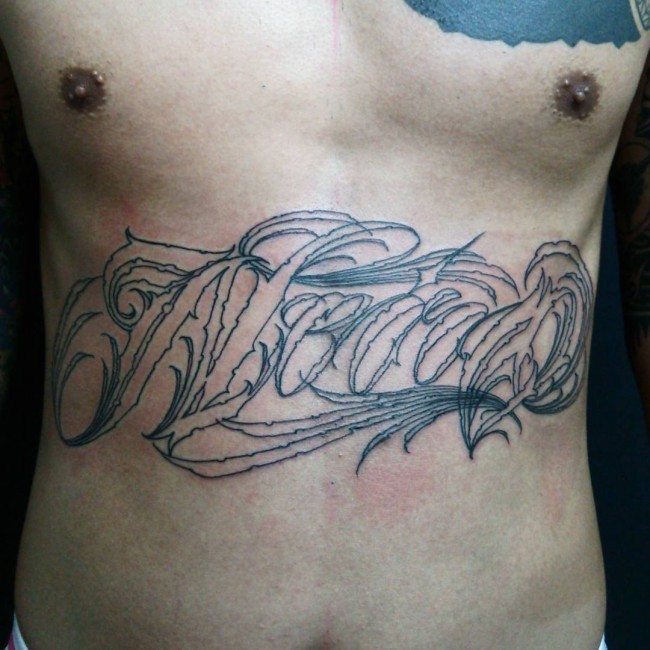 There are many variations of this font, and so you should know exactly what you want your lettering to look like. One example of these variations is the Filigree Tattoo Script. The Filigree has the same core design as basic script lettering but what makes it different is the elaborate calligraphy used.
Filigree is mostly associated with hip hop and rap cultures.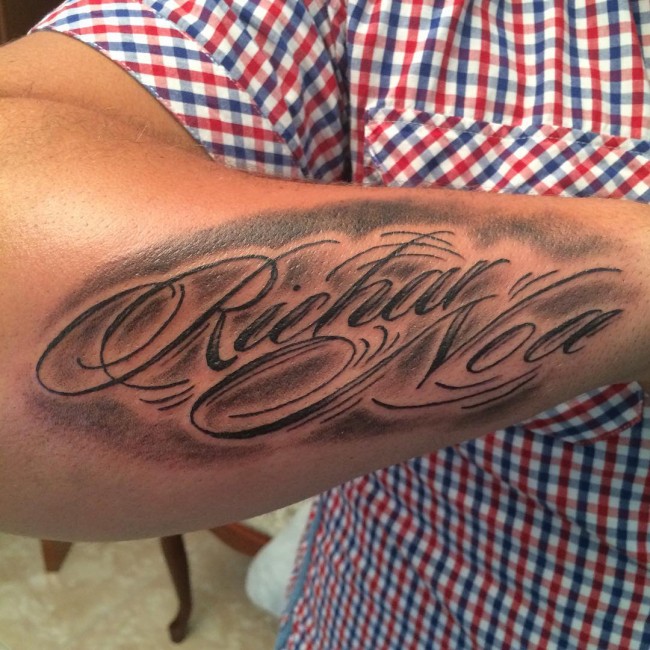 The graffiti lettering style is as diverse as the art of graffiti itself as it can be drawn in several ways using different fonts. Since it takes its influence directly from street arts it tends to be very colorful and in most cases the letters can have more than one color.
The letters can take different types of shapes depending on your personal preferences and the capability of the artist. You can get anything from fluid and smooth letters to boxy and angular letters.
Unlike the street art that inspires it this lettering is not very popular and is only found in certain subcultures and tattoo niches.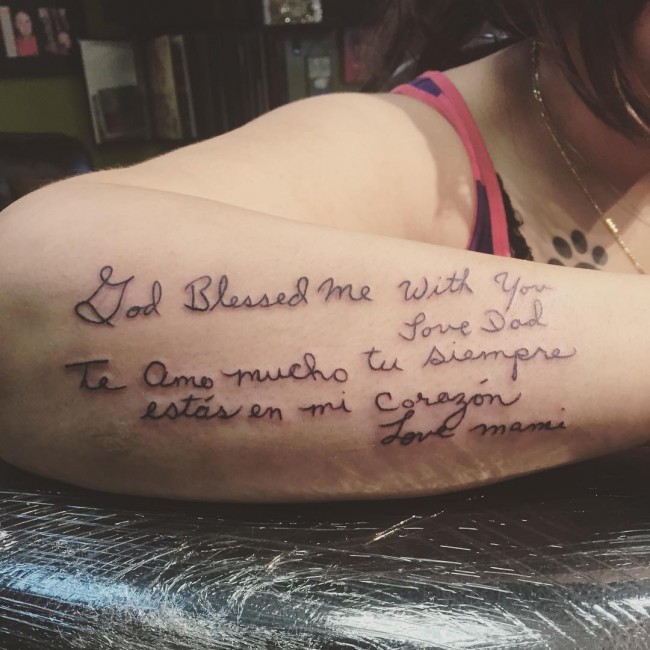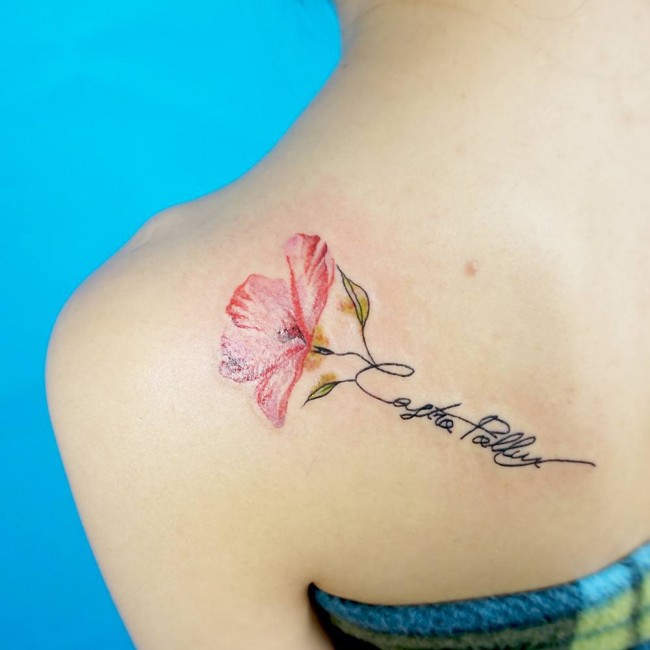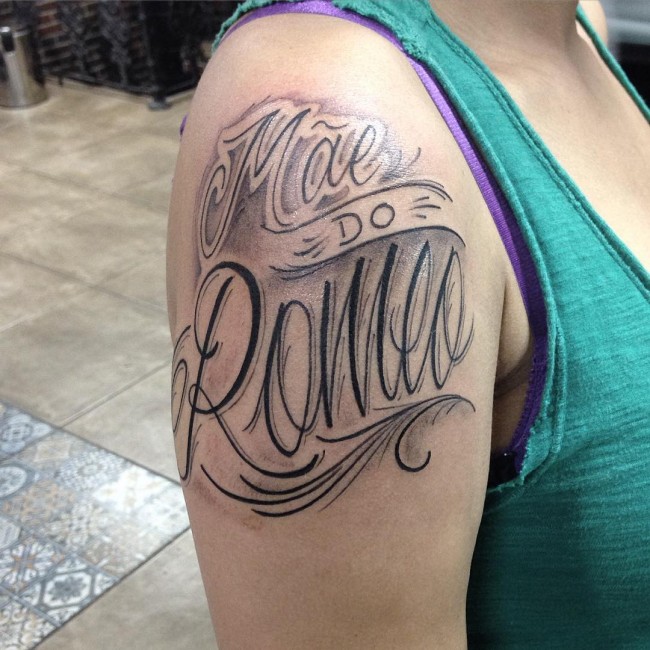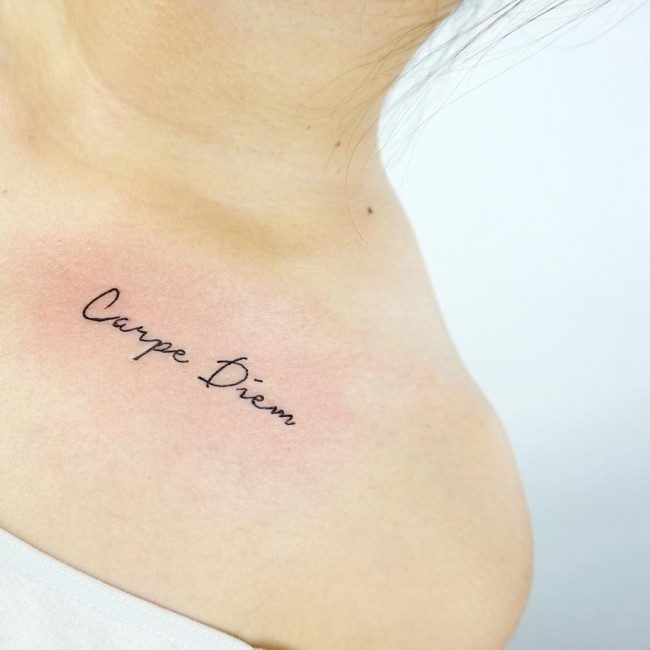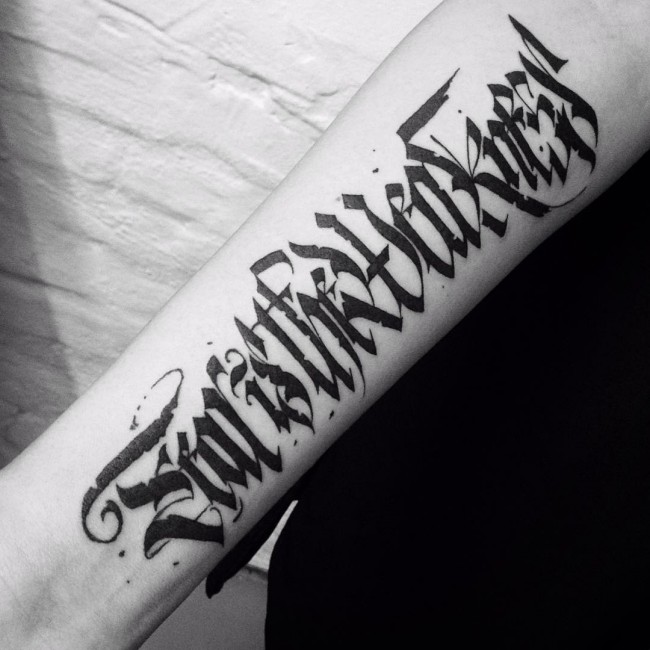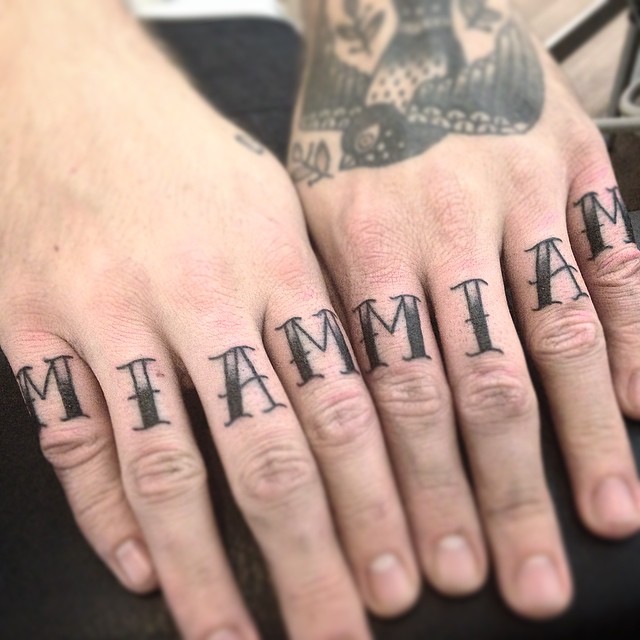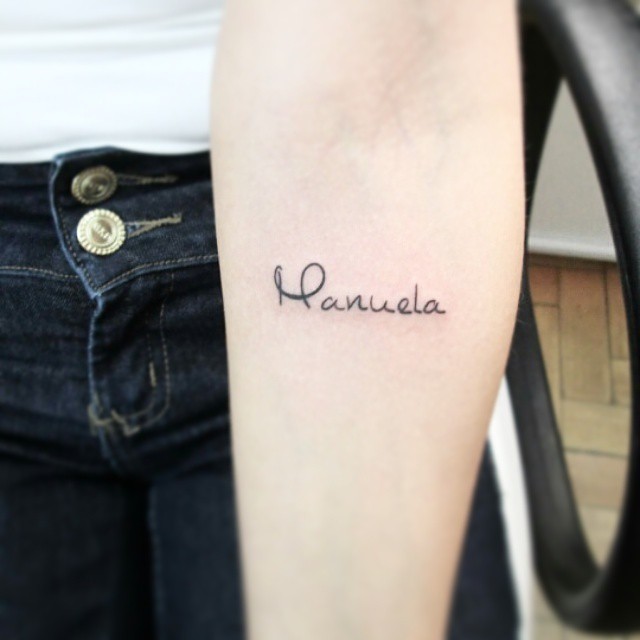 The Classic Tattoo Lettering
This type of tattoo font is also popularly known as the traditional tattoo font. For traditional tattooing, this is the most common font, and when most people talk about lettering in a tattoo, this is probably what they are referring to. The font can be recognized using two essential characteristics.
The first distinct feature is the alternating thick and slim lines and the second one is its resemblance to print lettering. This font is mostly thought to have originated from the American tattoo styles, but it can be found in different tattoo cultures across the globe.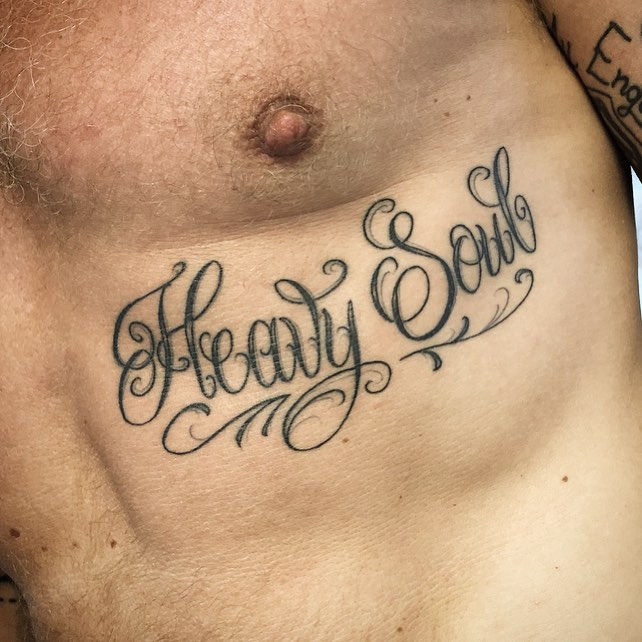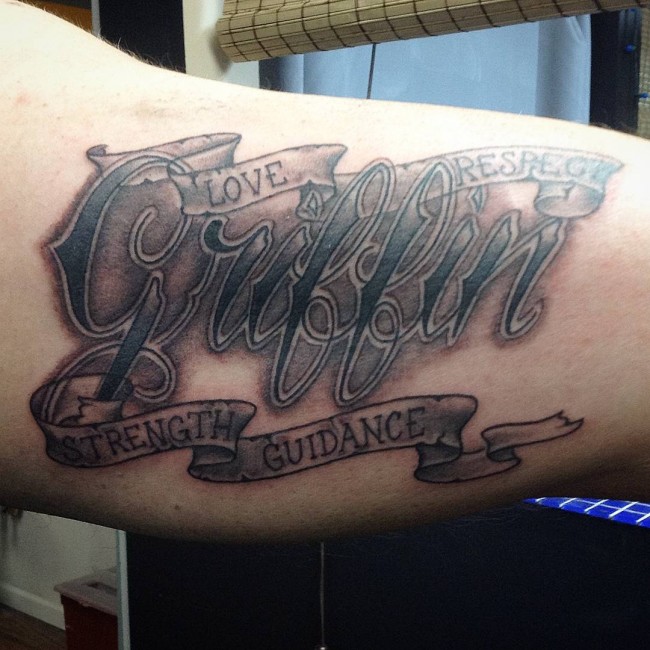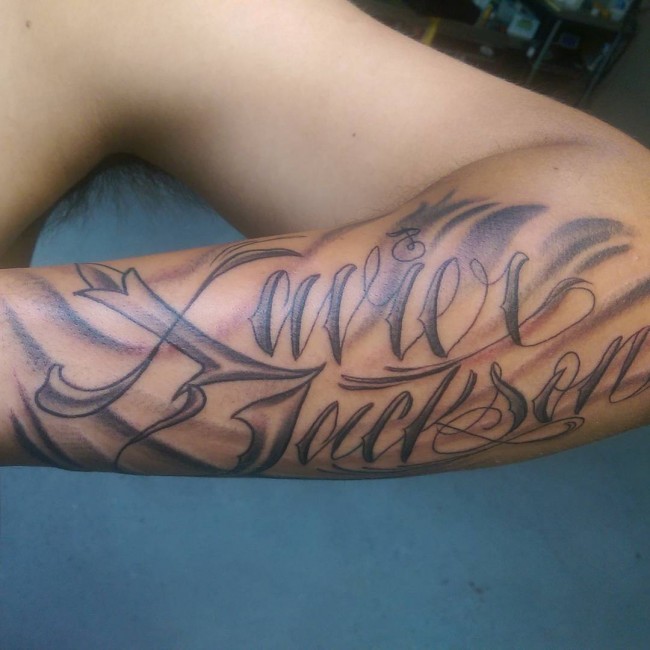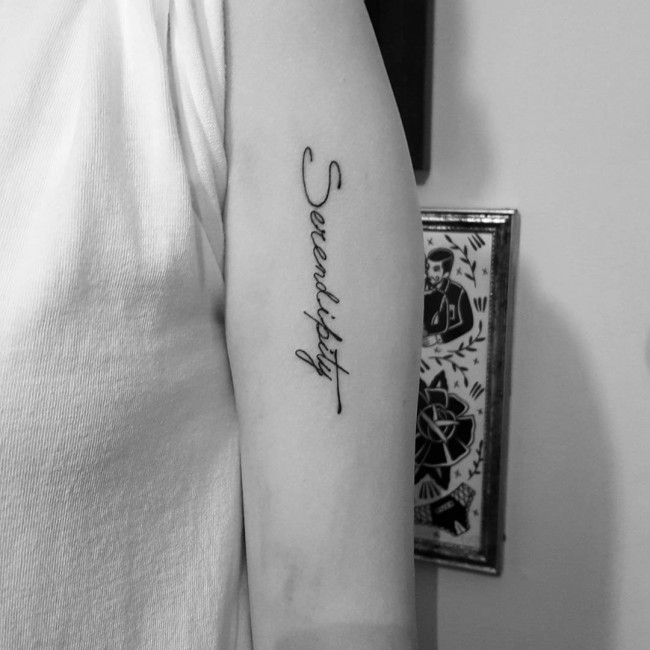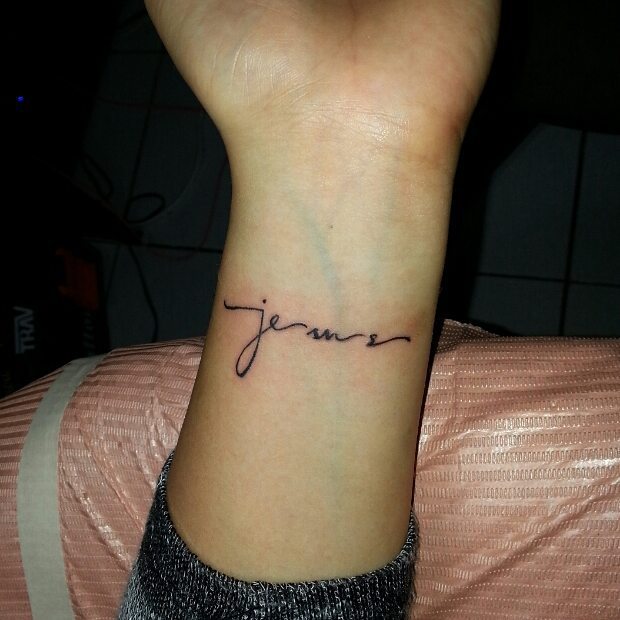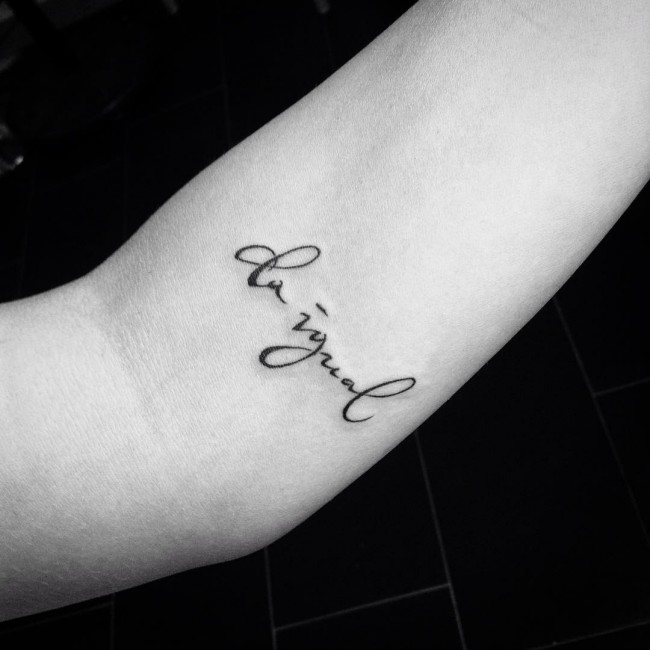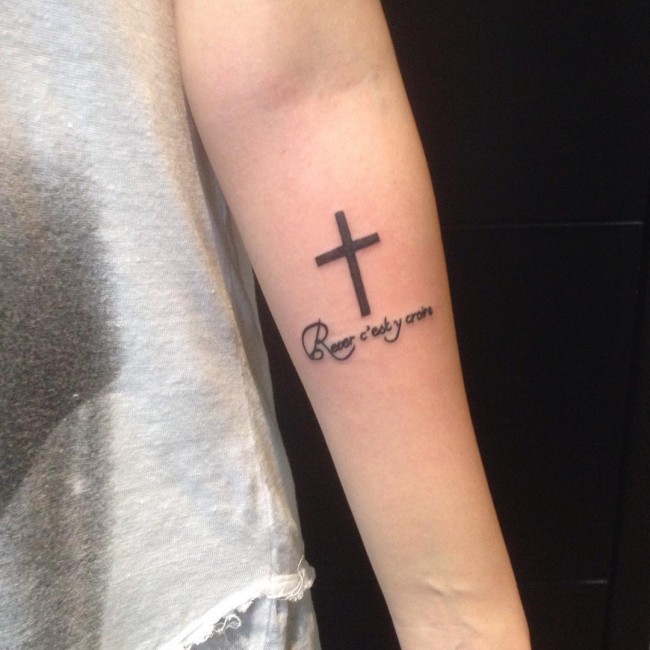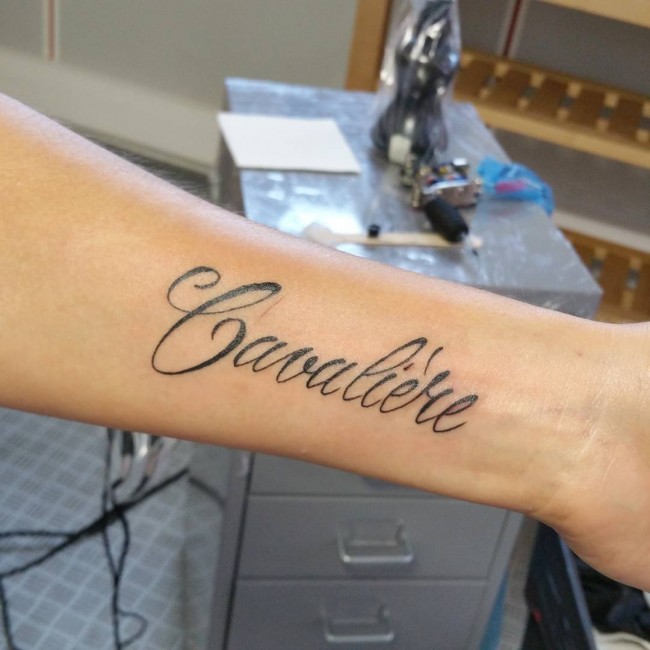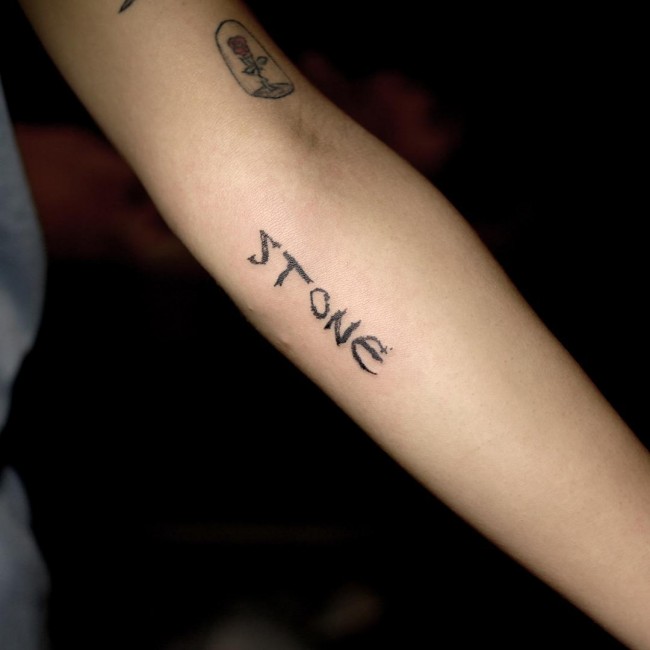 3D is one of the emerging trends in tattooing and is slowly becoming one of the most talked about topics in the world of tattoos. Besides from the popular 3D symbols there is also a 3D lettering style option for your tattoo.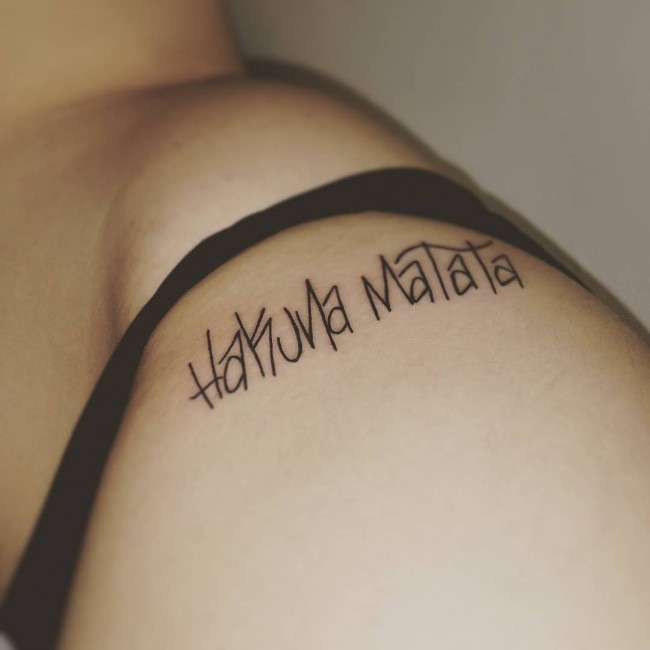 In this lettering, you can choose any other type of tattoo font or lettering but what makes it distinct is the fact that it will be drawn to give a 3-dimensional look. If you get your 3D phrase or sentence from a skilled artist, it will look very outstanding and in most cases it might even overshadow your core tattoo.
However, since this is relatively a new type of lettering there are only a few artists conversant with it, and so you have to be very keen when choosing one.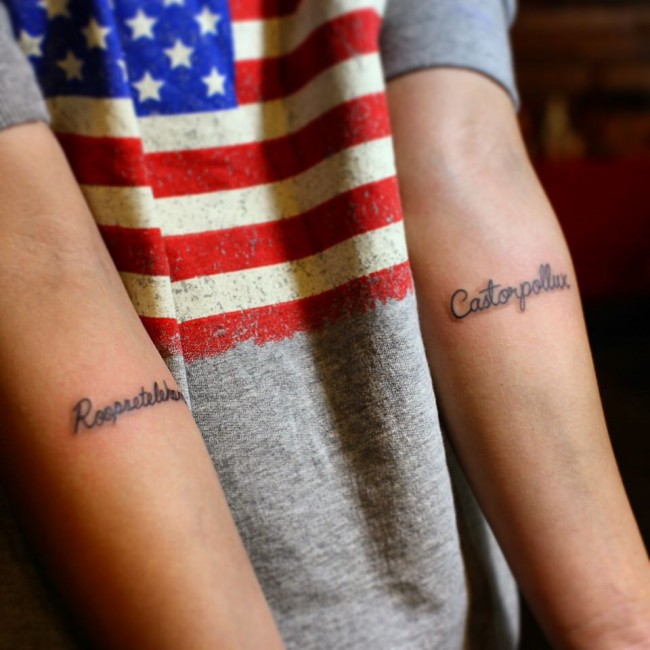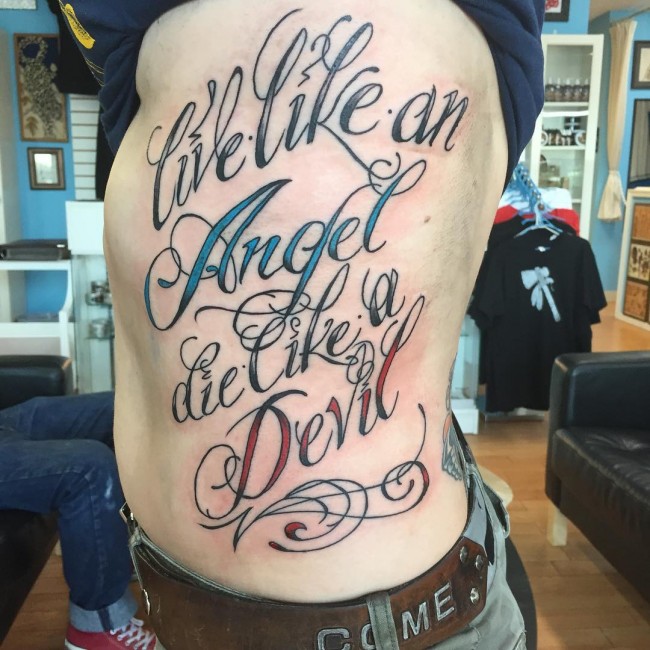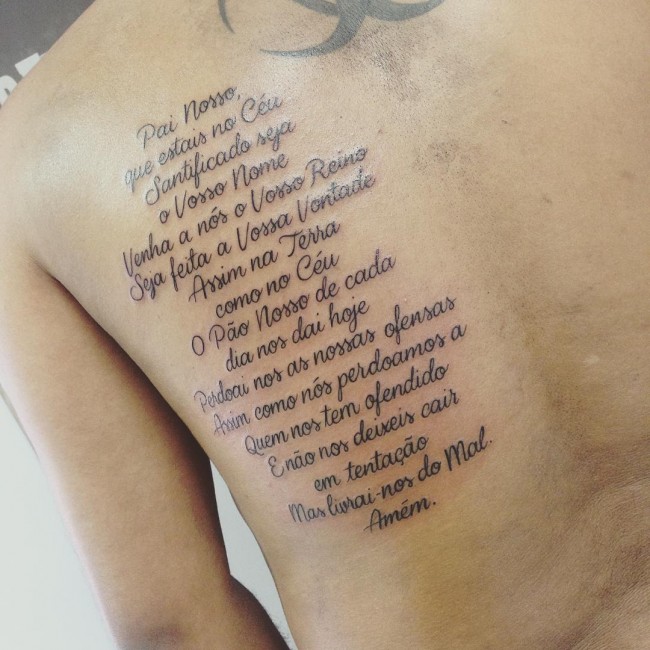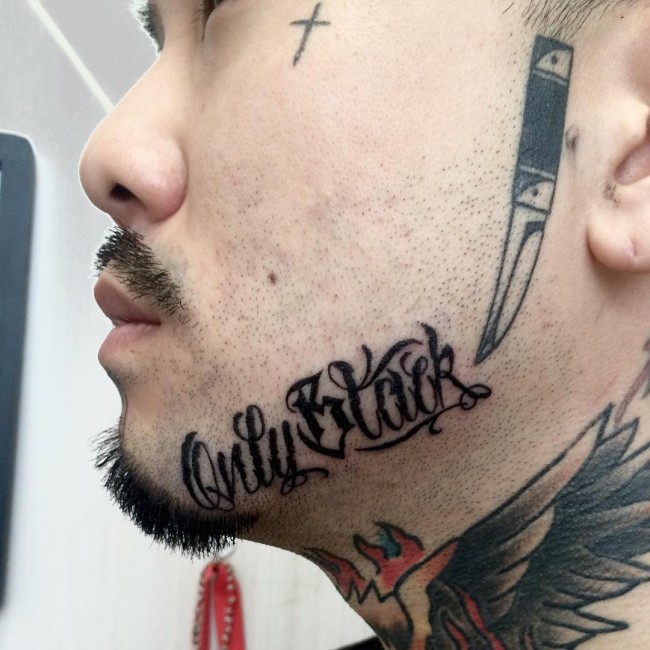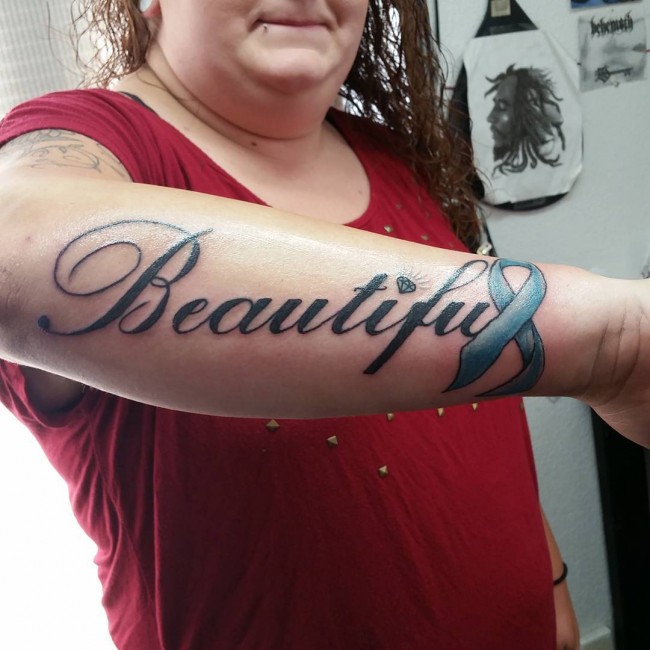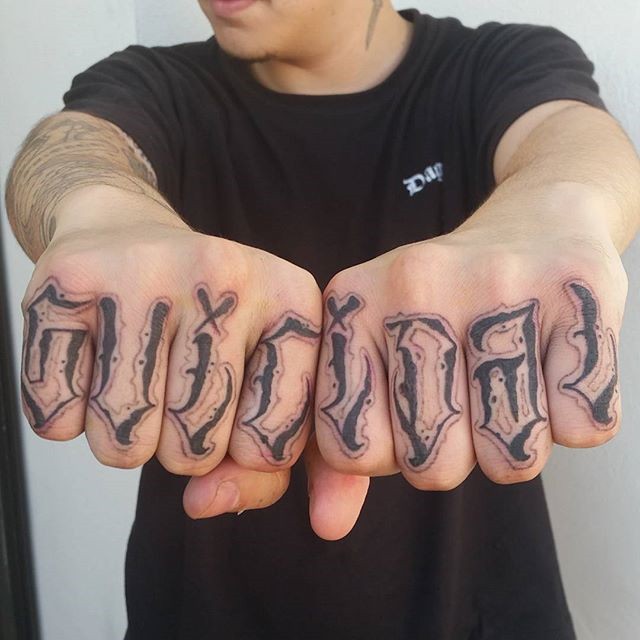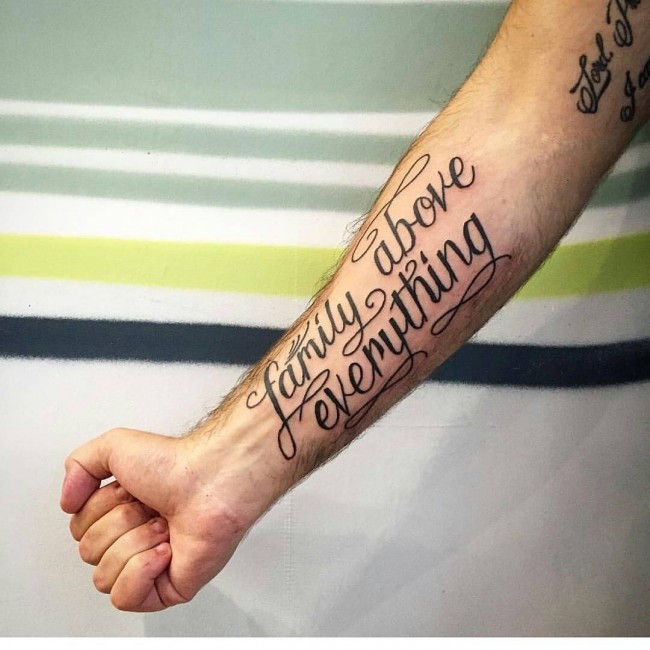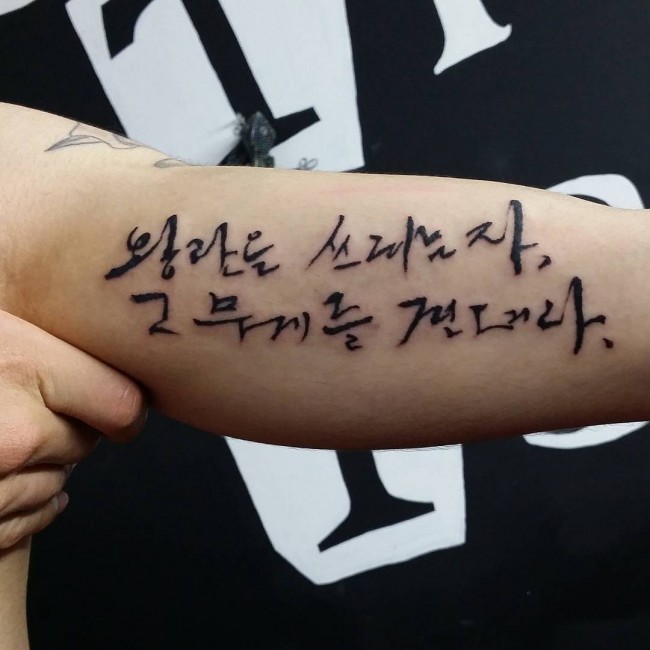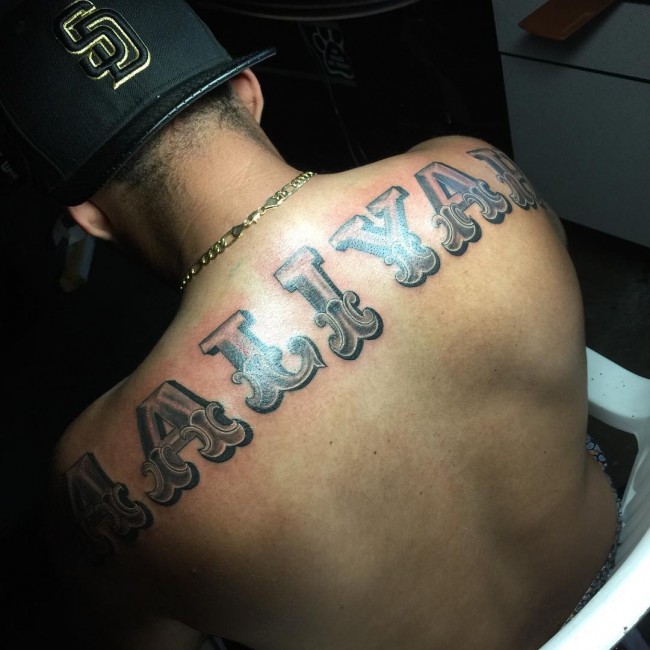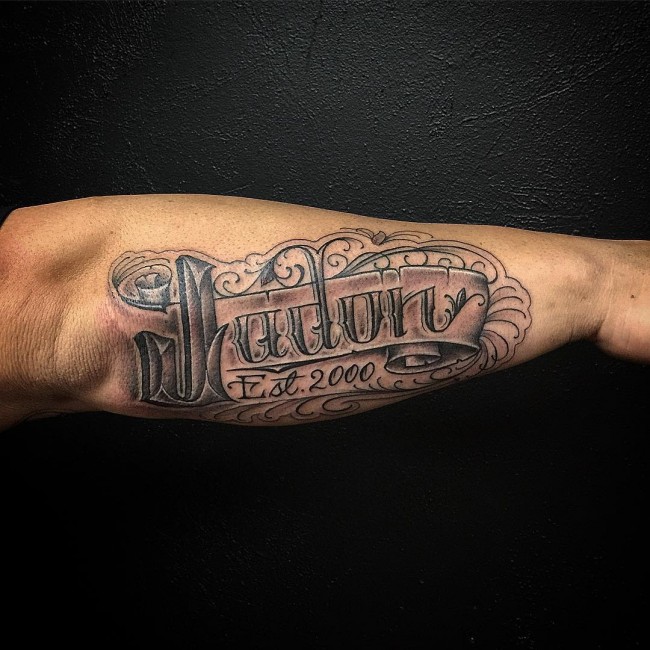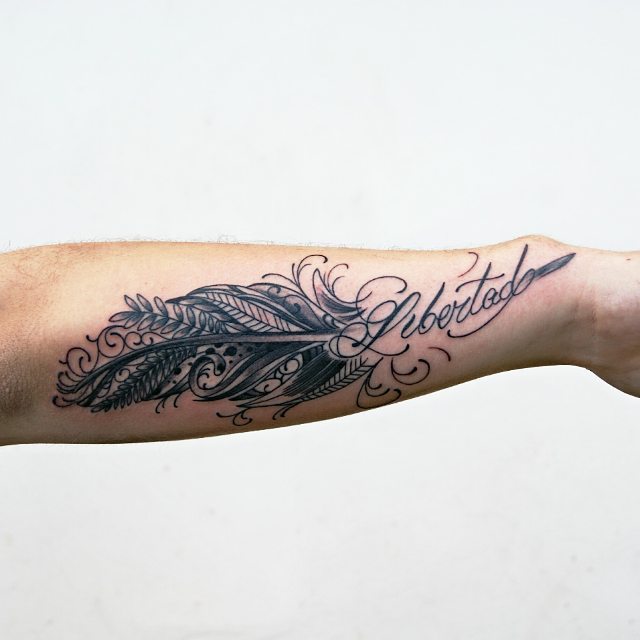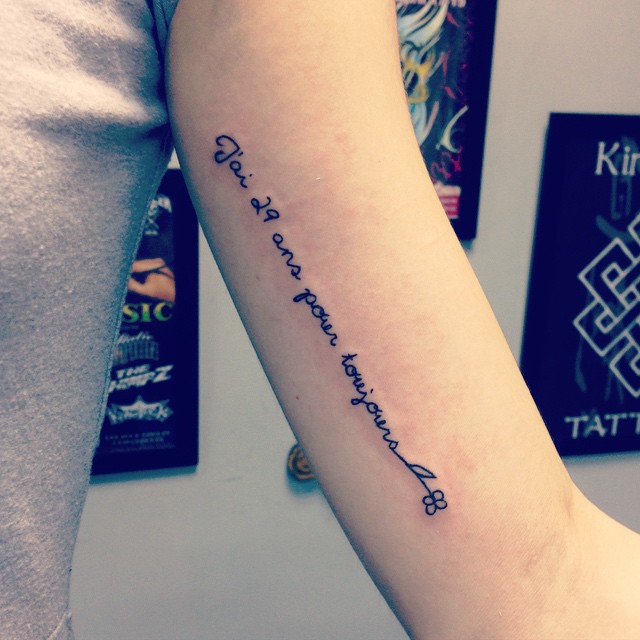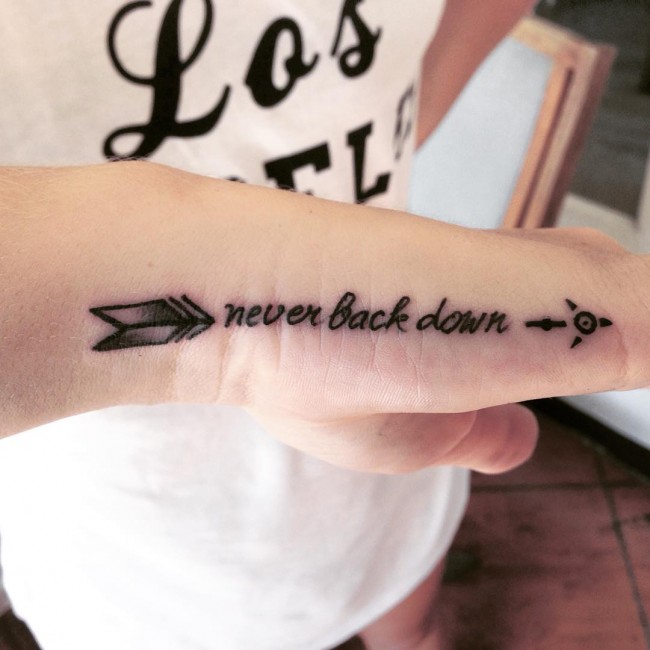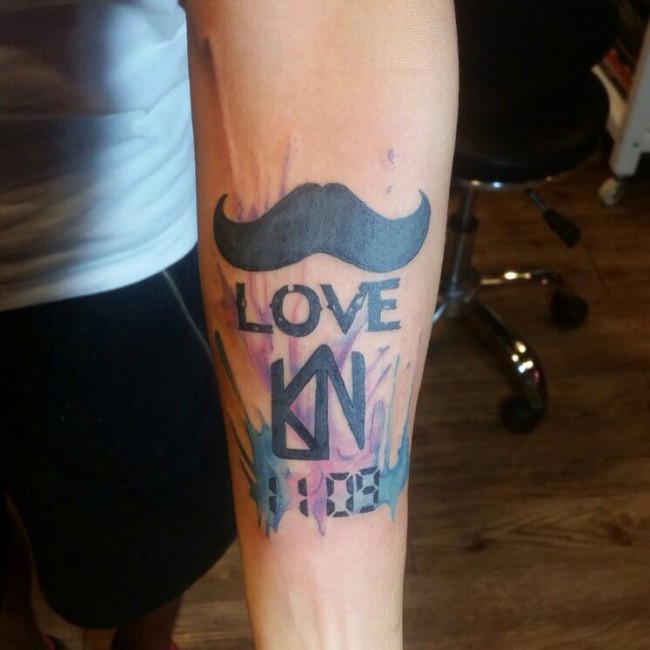 Regardless of the type of lettering you choose it is important to make sure that your artist can be able to draw it. To make sure that you get what you want, take a sample to the artist and ask if they can draw it or not.