65+ Incredible & Sexy Butt Tattoo Designs & Meanings of 2019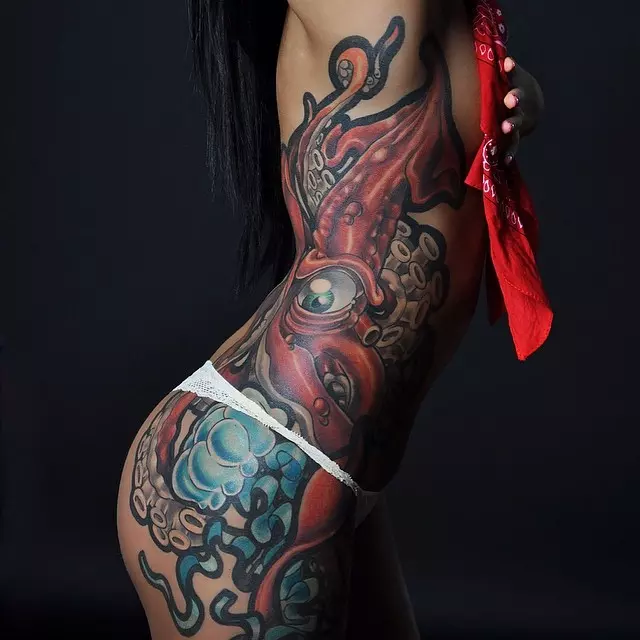 Among the most weird and awkward positions on the body to have a tattoo done is on the butt. However, people seem determined to try everything, at least once, and this had led to a rising trend in butt tattoos.
These are those tattoos people only get to see when you want them to, when you quickly pull down your trousers and point, "Hey, look!" They are also common among both genders, although I've always considered them sexy on girls than men.
Contents: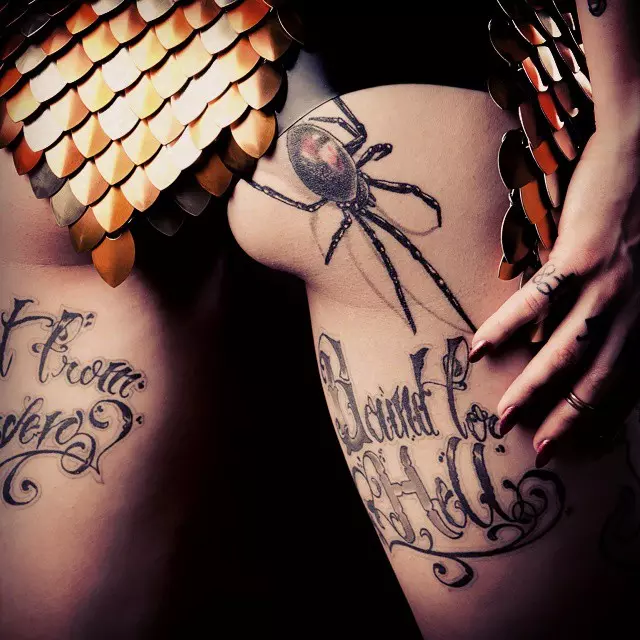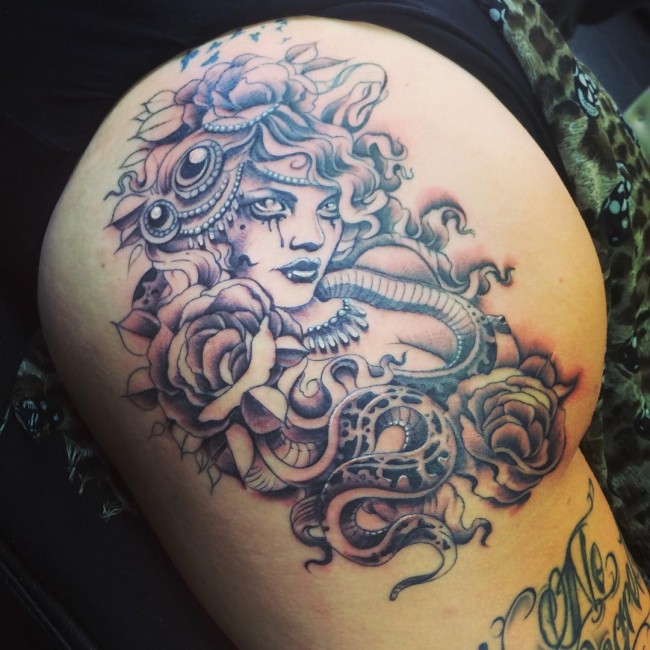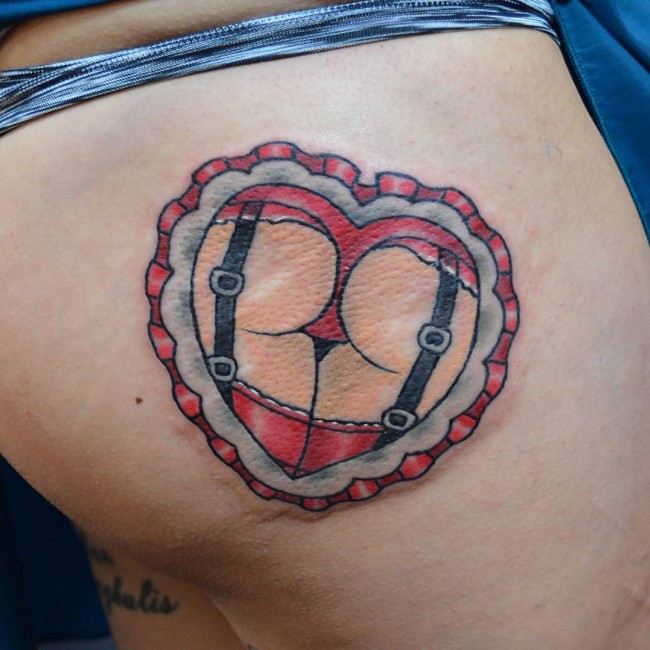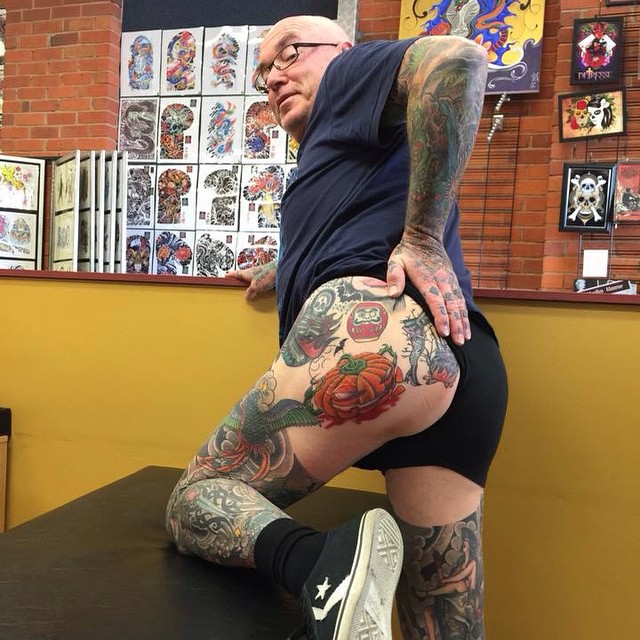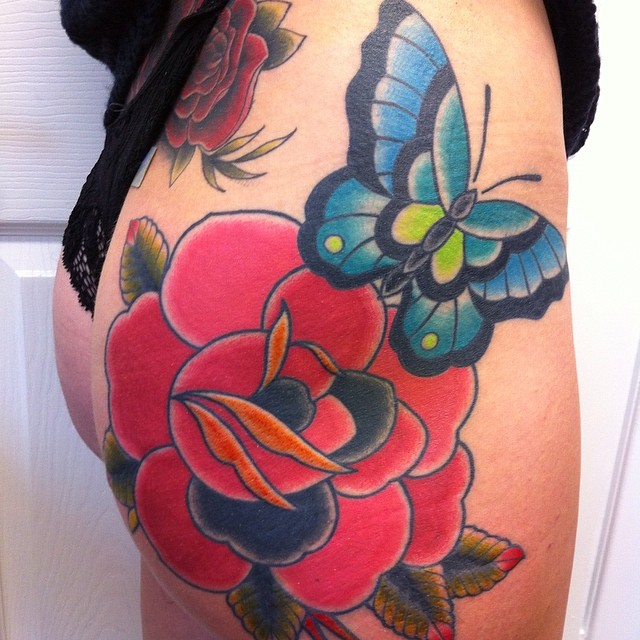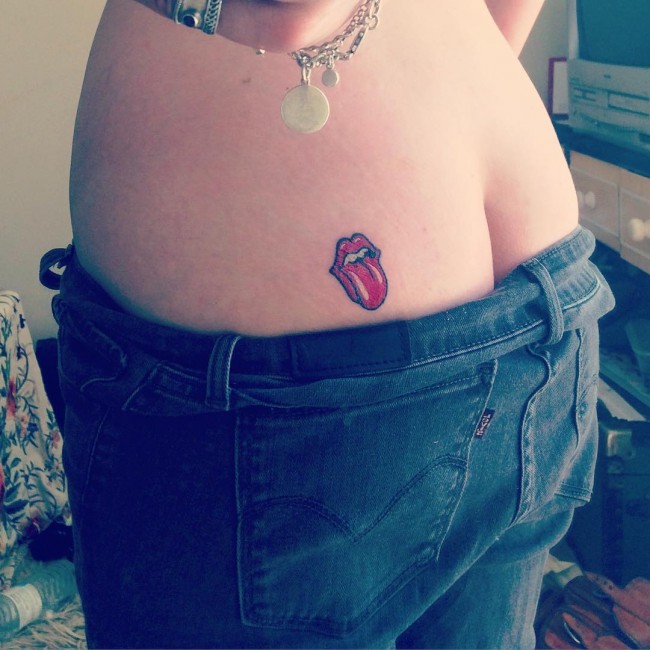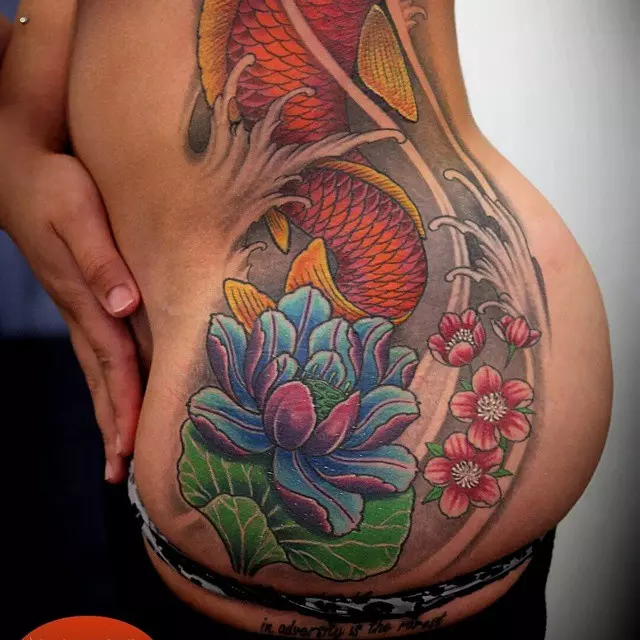 Is there a meaning behind butt tattoo?
Tattoos on the butt are more lighthearted than serious, and you are more likely to place a funny caricature on your back than anything else. They are still very personal and with the chance no one will ever see it, so they are usually not very detailed or perfectly designed.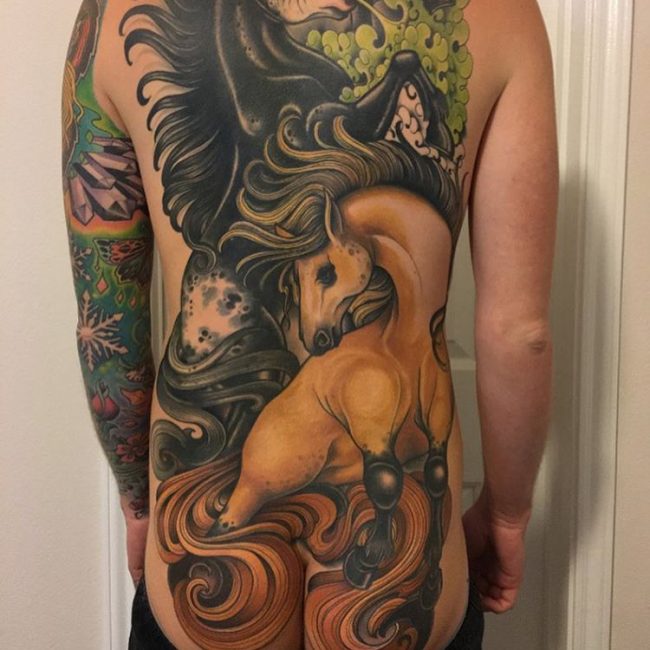 ---
back to menu ↑
Types
The most common design for the butt tattoo is to reference a kiss. It could be done in a provocative way, like "kiss me" or as a taunt, "kiss my ass" to mean you don't care about what others think.
Aside from using the actual words, you can also go for a visual representation of the design. A simple lip print could be sufficient to convey the message. Use of a lip print is usually better because it can serve to indicate both meanings, the taunt or the tease.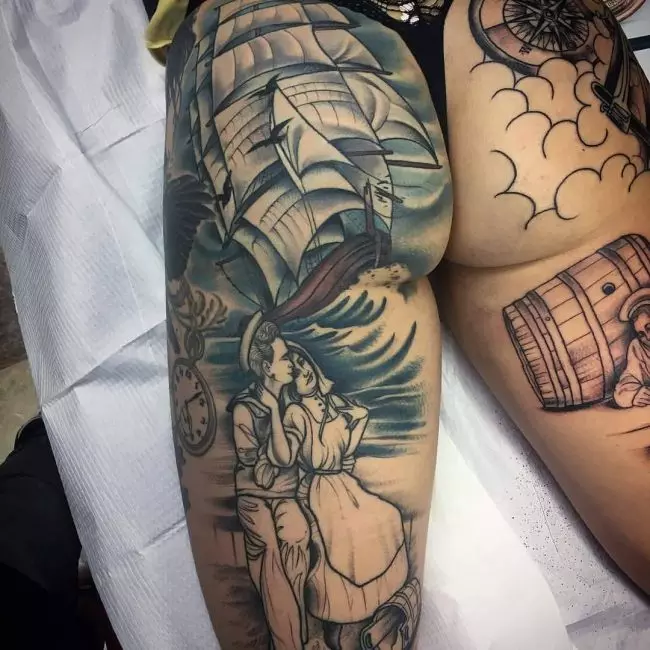 The colour you choose for the tattoo can mean a lot, with red representing sexy and blue or black representing the opposite.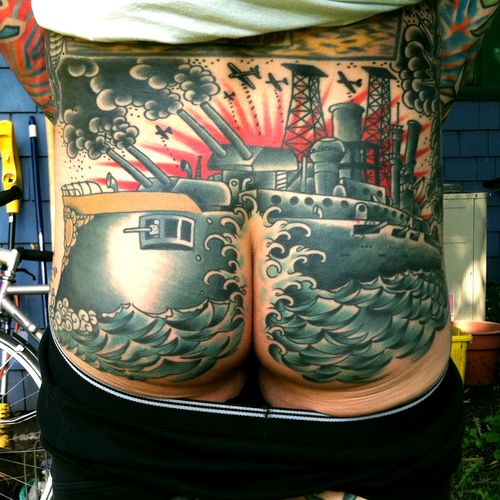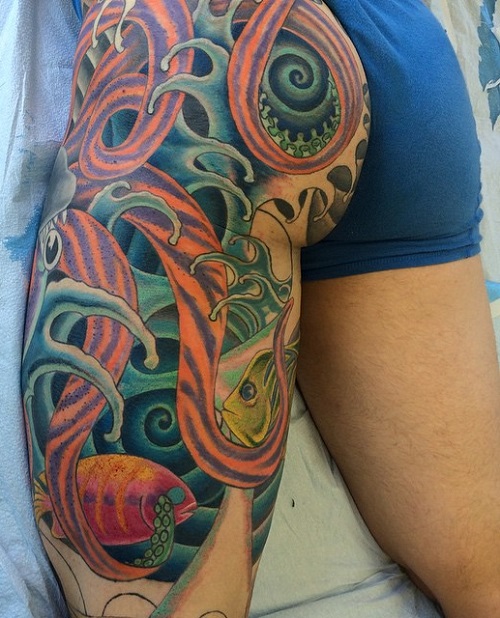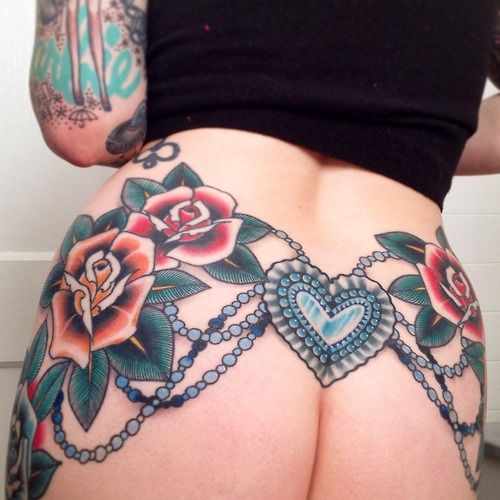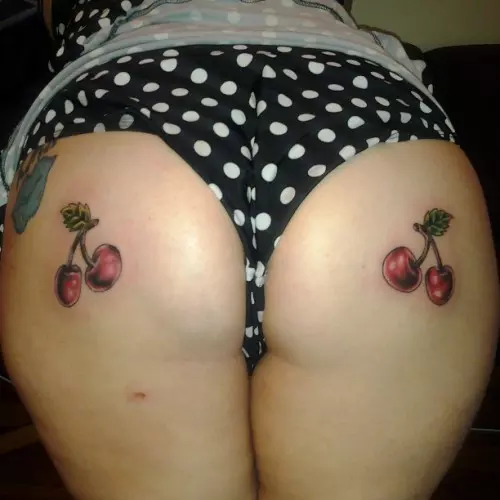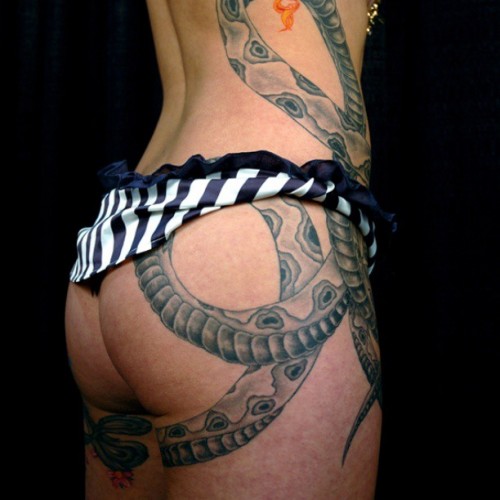 Because it can carry different meanings, anyone can use this design on themselves, both men and women. It is also a tattoo meant to be seen, despite being placed on the butt, so it's better worn on the upper region of the butt for easier revelation.
For girls, a cute illustration tattooed on the butt can be a great tattoo, for one, it's hidden and you can choose to show it when you choose, plus it can make for a very good story when showed to your friends.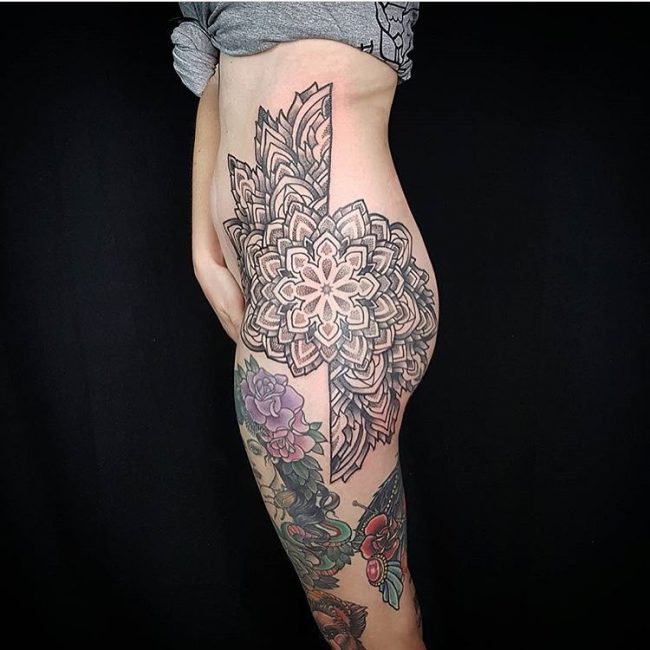 The designs under this type are endless, in fact, the more personal the image is to you, the more unique the tattoo bill be.
Common images include flowers, especially roses, or fairies. People find these tattoos less about the meaning they hold than just getting a beautiful image you will want to show off someday. Other ideas may be those of a butterfly or hearts.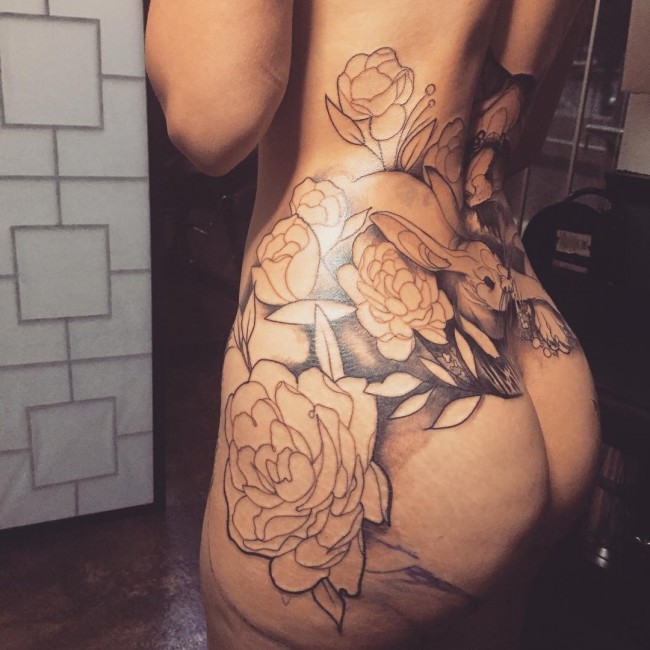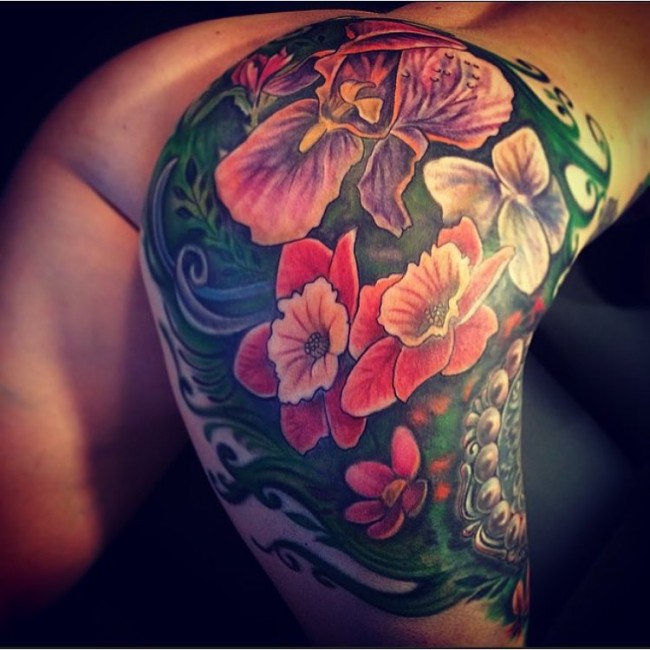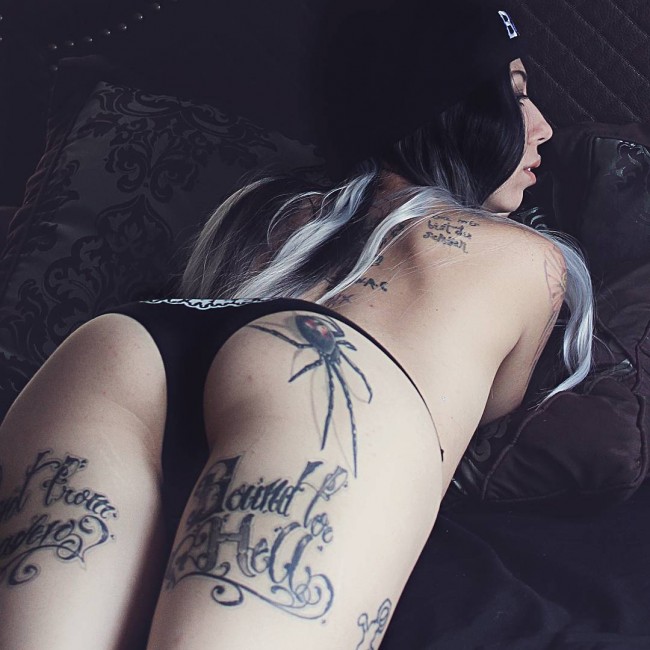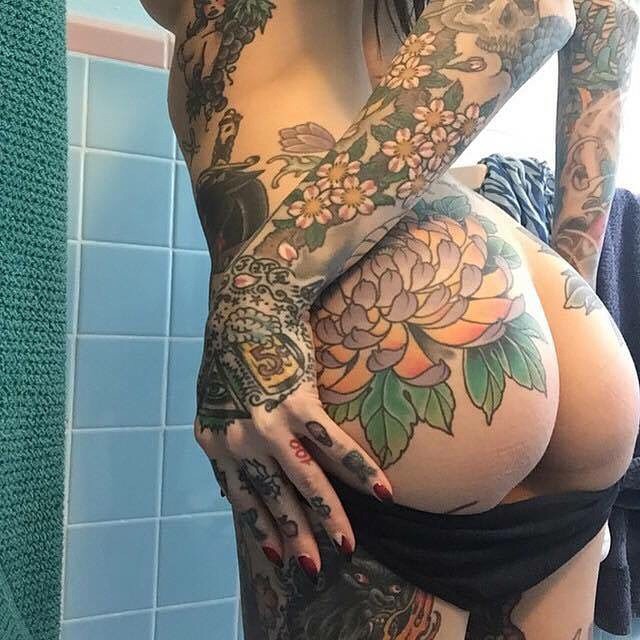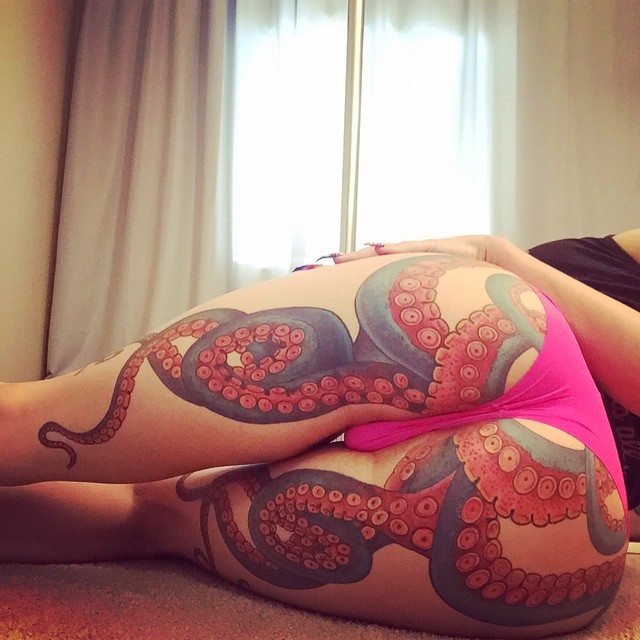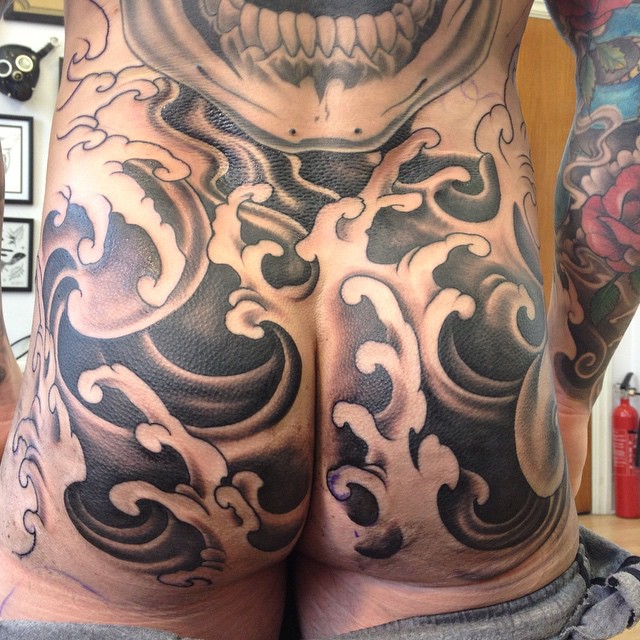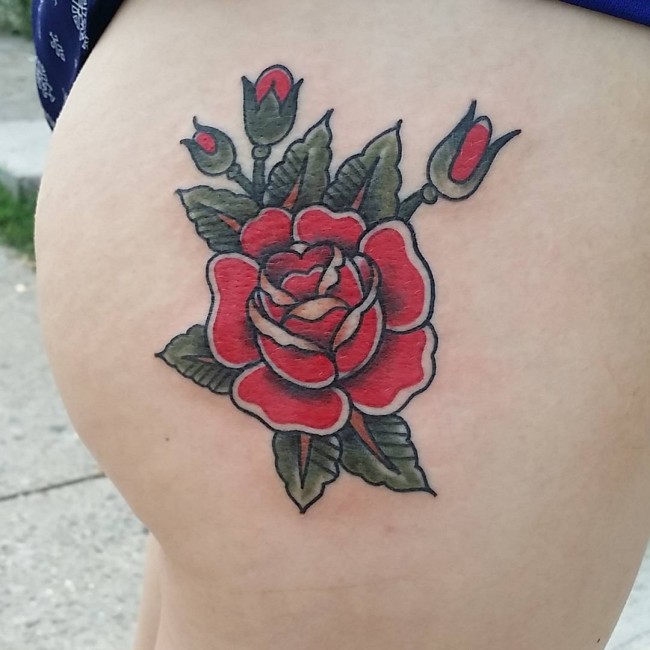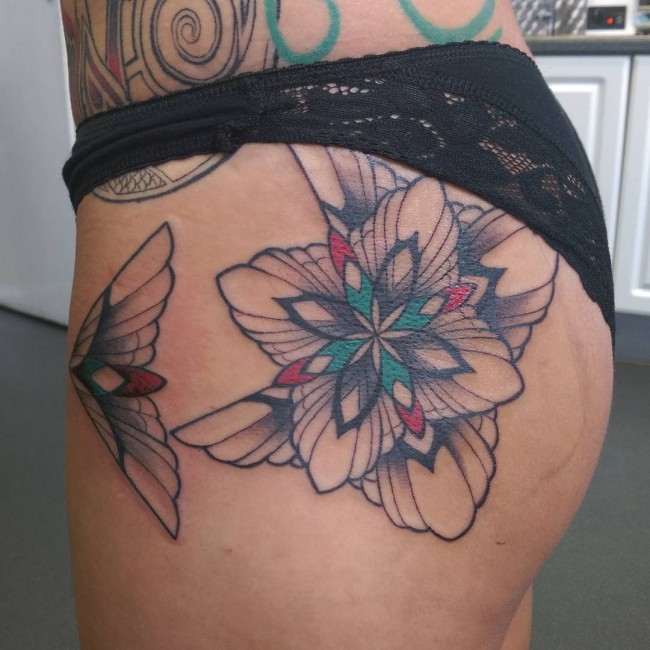 There is no tattoo placed on the butt more effective than a funny image or quote related to the butt. These tattoos eliminate the stigma associated with the butt by making light of the whole region. You are guaranteed to get a lot of laughs, too, with these tattoos, especially if you make a really funny image.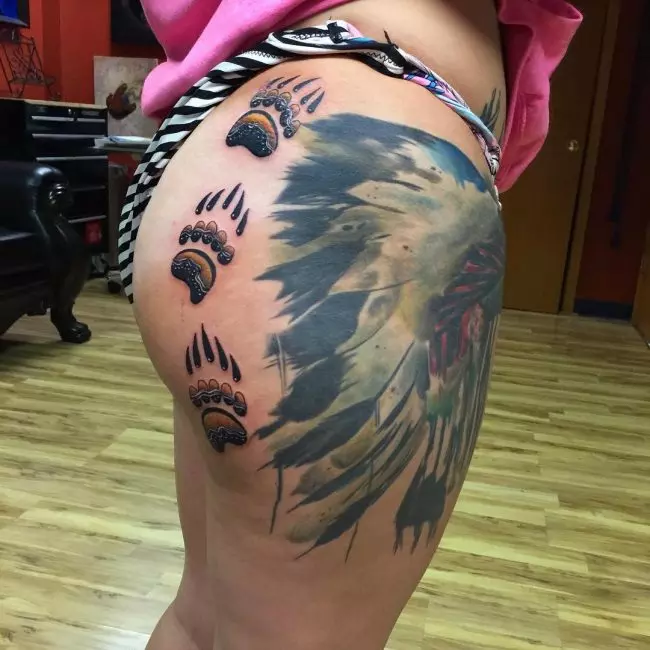 One really funny image I saw on the image is of a hobbit wielding a gun pointed toward the centre and saying "I know you're in there". One weirdly funny one was of a caricature saying "Worst tattoo ever" which actually contradicts the actual tattoo.
The idea here is not to awe those who look at it with masterful design and quality, but rather to create excitement and perhaps make someone laugh.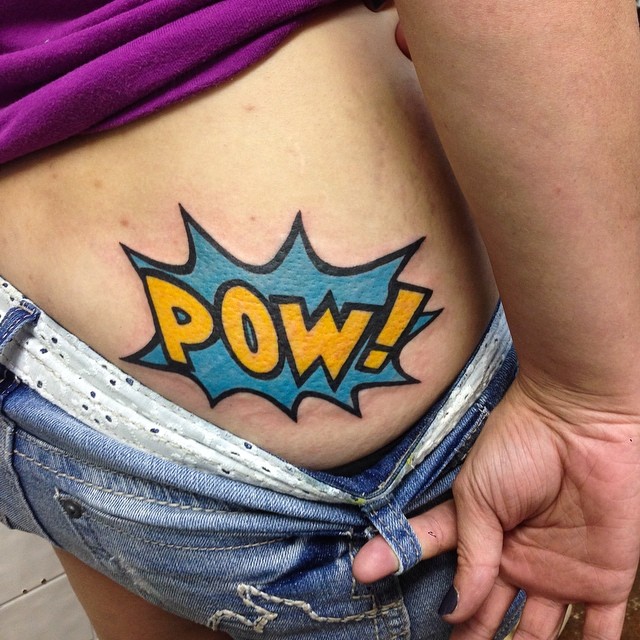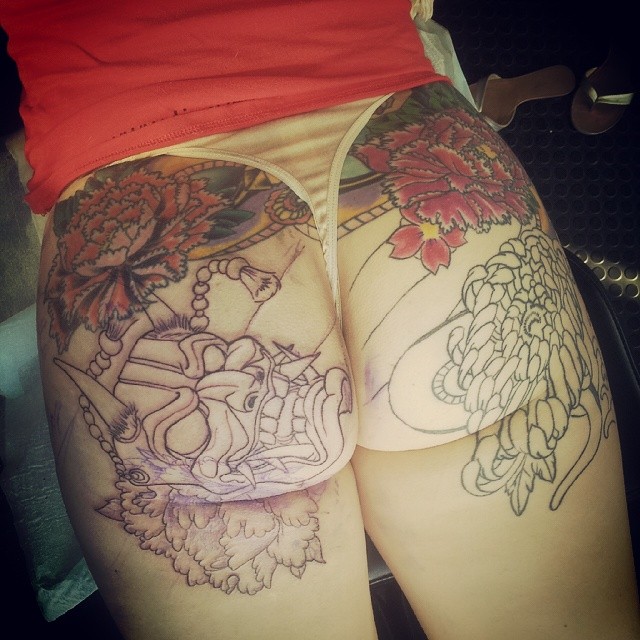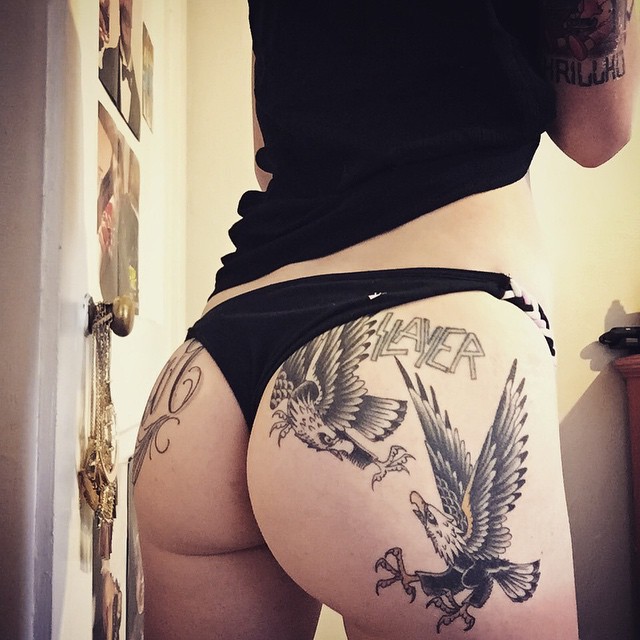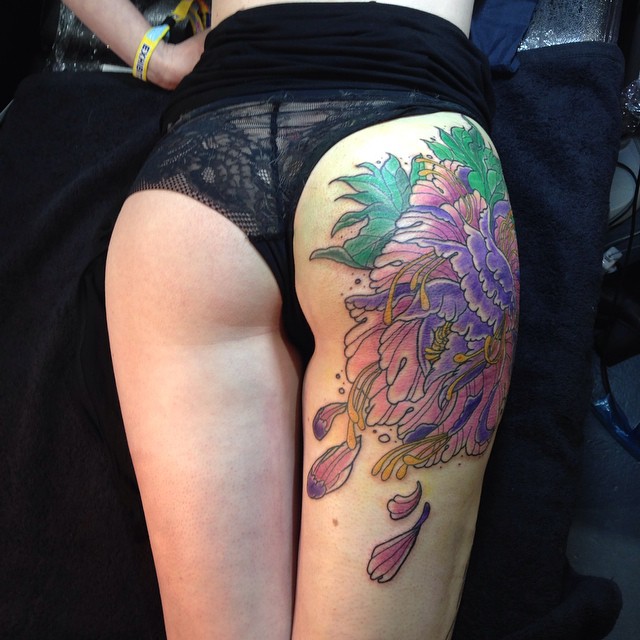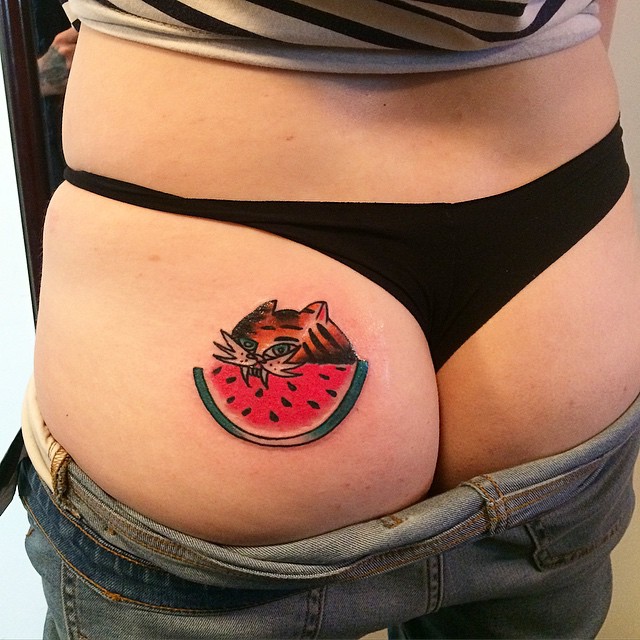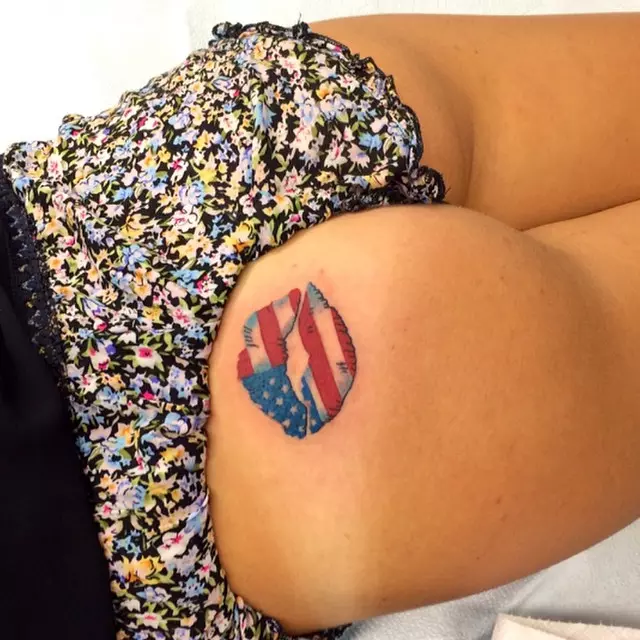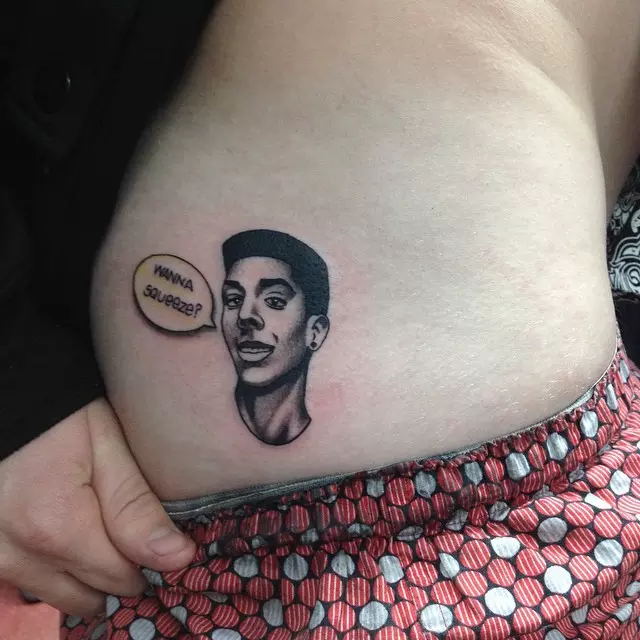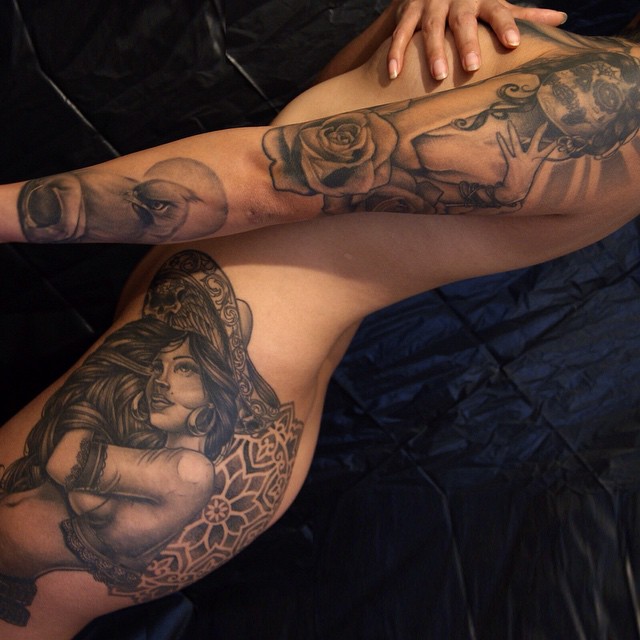 All butt tattoos are very personal, the kind you can go your whole life wearing and no one gets to see it; it's strictly for personal reasons. So it's not surprising that people use the area to tattoo names of loved ones, and no, I'm not talking about your mother.
Butt tattoos are more naughty than serious, so it would be better to have the name of a boyfriend or girlfriend.
They are usually in the form of a name of a lover, although sometimes it can be combined with other imagery. For example, you could combine the name of a lover and a heart to emphasize the meaning of the tattoo.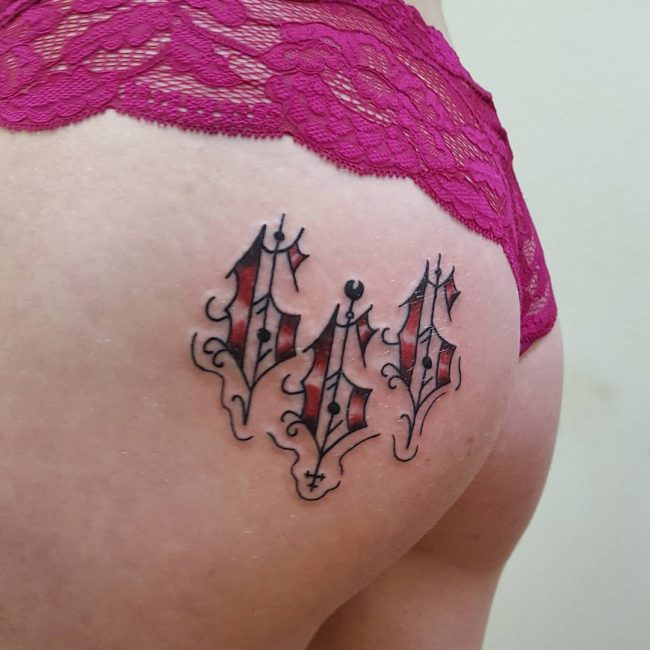 Another way to use these tattoos is to get matching tattoos with your lover. These tattoos are a way of showing you're together, and especially if you get something that compliments the other. A good example is a sentence broken into two, like you're finishing each other's sentences.
It can also serve as a funny tattoo depending on the message or image used.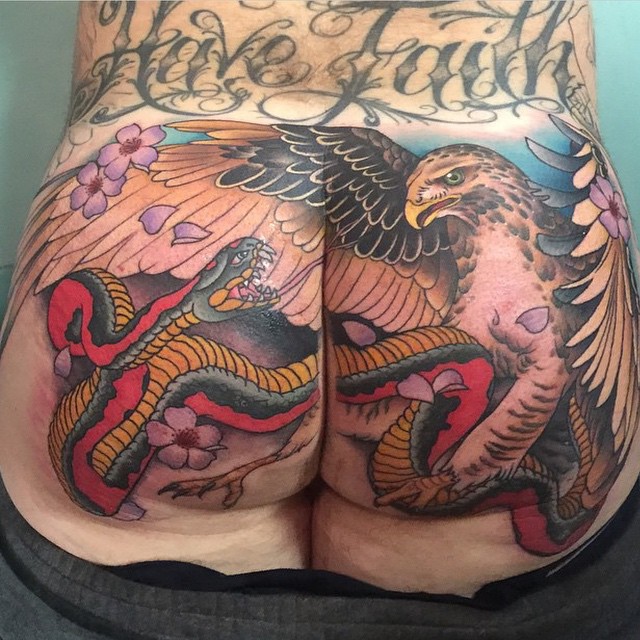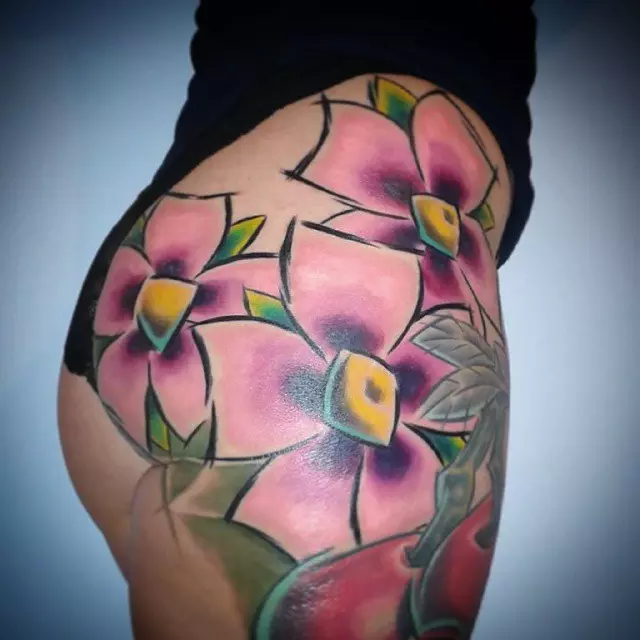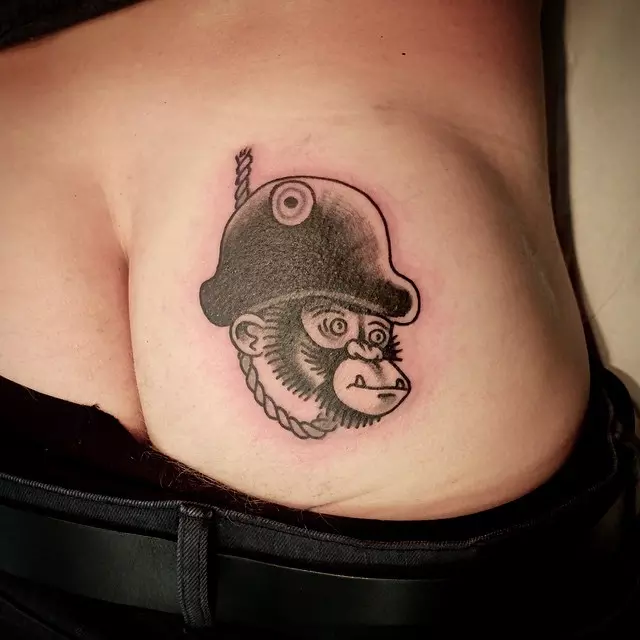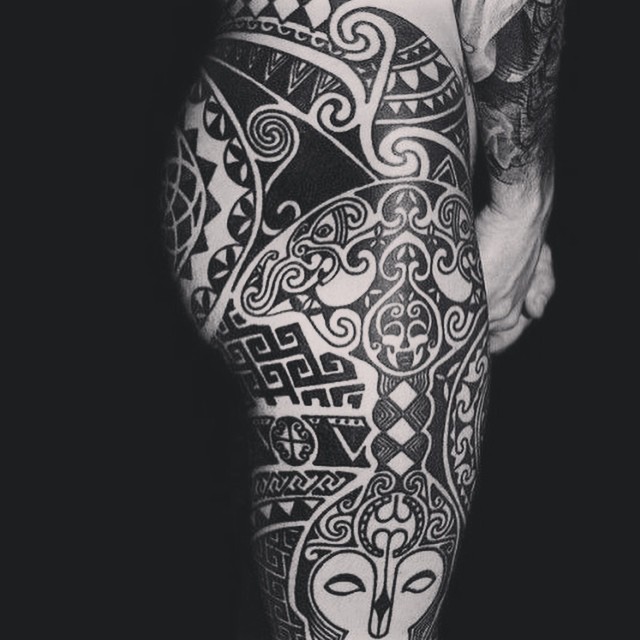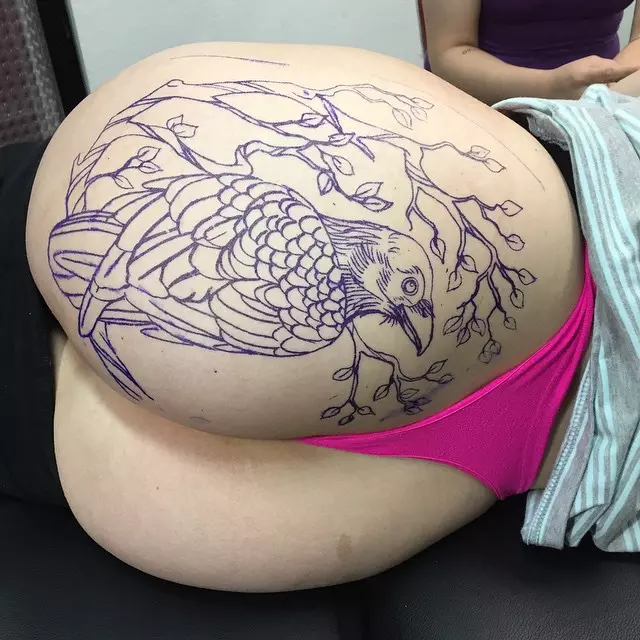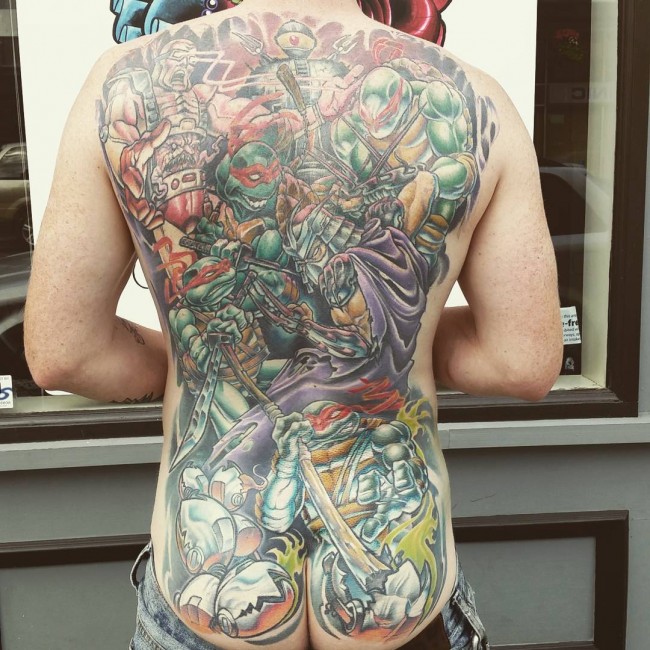 Butt tattoos can also be used for purposes other than provocation and teasing, some gang members choose them for identification. The advantage of placing a tattoo on the butt for identification is that it's first and foremost hidden, so there's little chance people will copy the design without actually knowing what it means.
There are drawbacks, too, because it would mean pulling down your pants every time you need to identify yourself. For this reason, it's rare to find tribal butt tattoos, they are more often done in combination with other tattoos, such as thigh tattoos or full-body tattoos.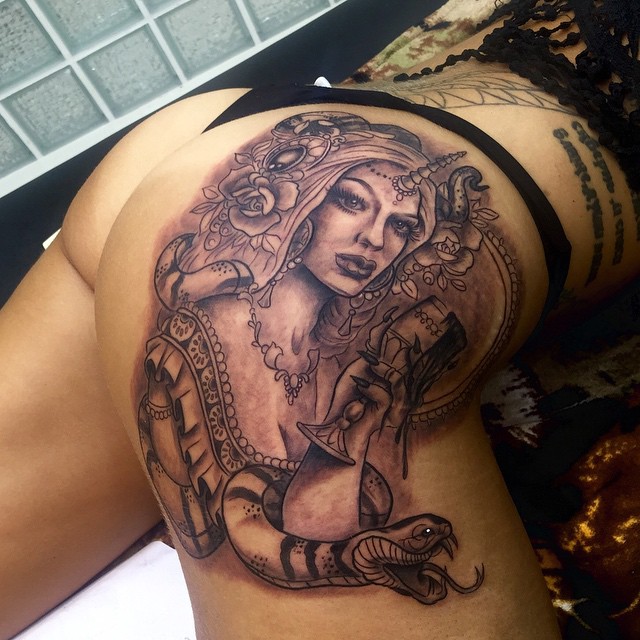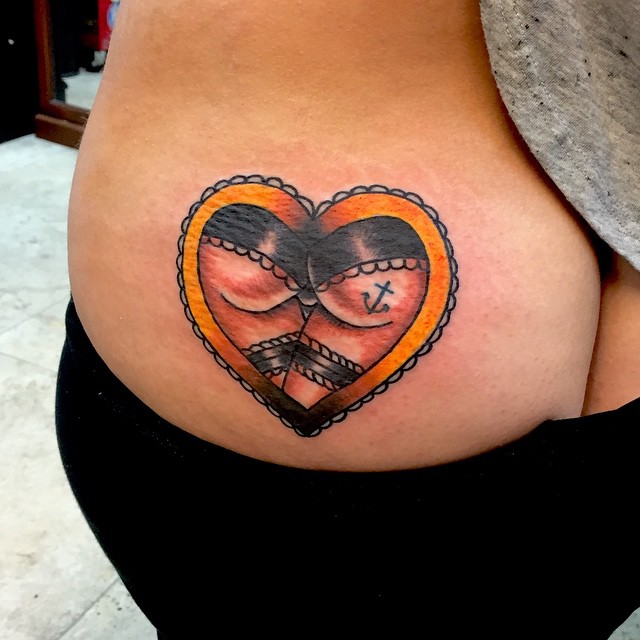 It's weird, but people do tattoo faces to their butt. It could be the face of an icon you admire, or strangely, your own face, I have actually seen this. In this case, however, you can stress about the details; if you're going to get a face, it might a well look real.
If you have ever been to a farm, then you've noticed that cattle, horses and other animals are branded for identification, and the branding is usually on the backside. The same can apply to people's butt tattoos, though it's usually done in a joking manner.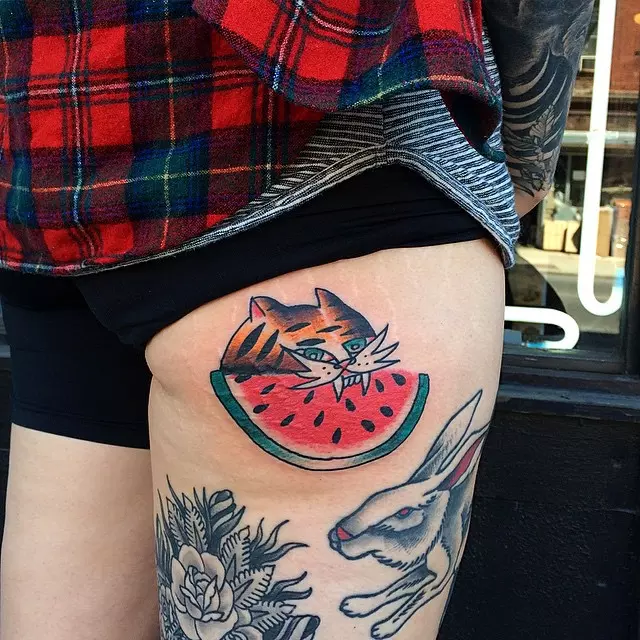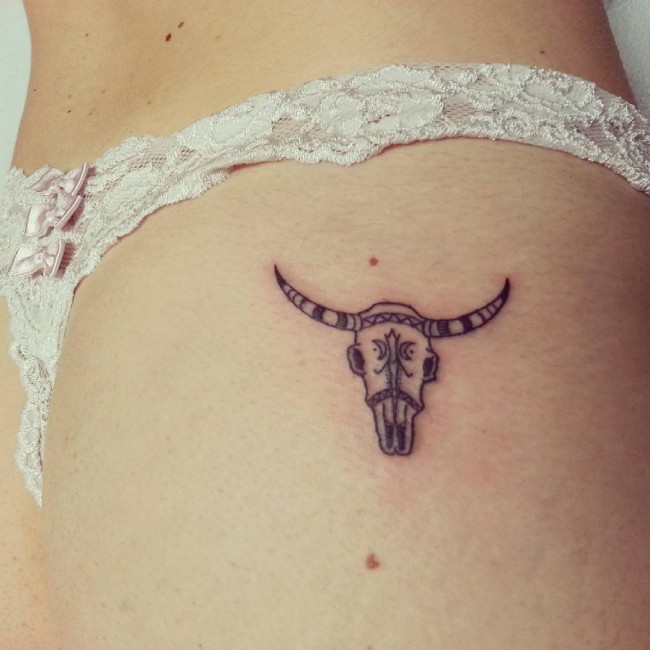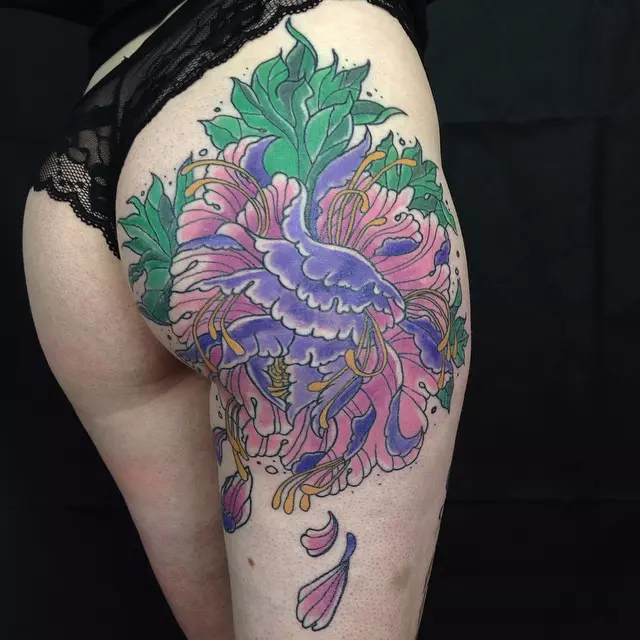 ---
back to menu ↑
Selecting the best design
Of course, this is a matter of taste and preference as well as the message you want to send. I usually advice people to get temporary ones, though, unless you're absolutely sure.
Let's face it, though, you wouldn't want to have a hobbit tattooed to your butt forever, these are tattoos you get for a laugh and later on do away with it. Avoid the hassle of a laser removal later by opting for a temporary type.
Also, you will need to be very careful to maintain the tattoo and avoid infection. Try as much as possible to avoid sitting on the tattooed area until it's completely healed. And if the tattoo completely covers your butt, you had better do it when you're off work.