65+ Traditional Japanese Koi Fish Tattoo Designs & Meanings – True Colors (2019)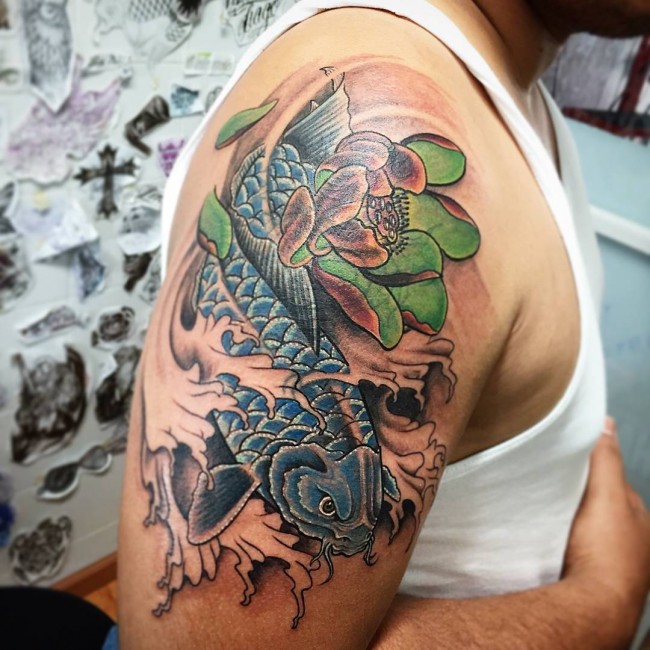 Koi is a Japanese word for Carp. Japanese people have, for years, used Koi fish tattoo designs as a cultural symbol for overcoming adversity. Stories are told of how they climb waterfalls that have strong currents. It is said Koi was determined to reach the top of the waterfall so it persevered and succeeded.
Contents: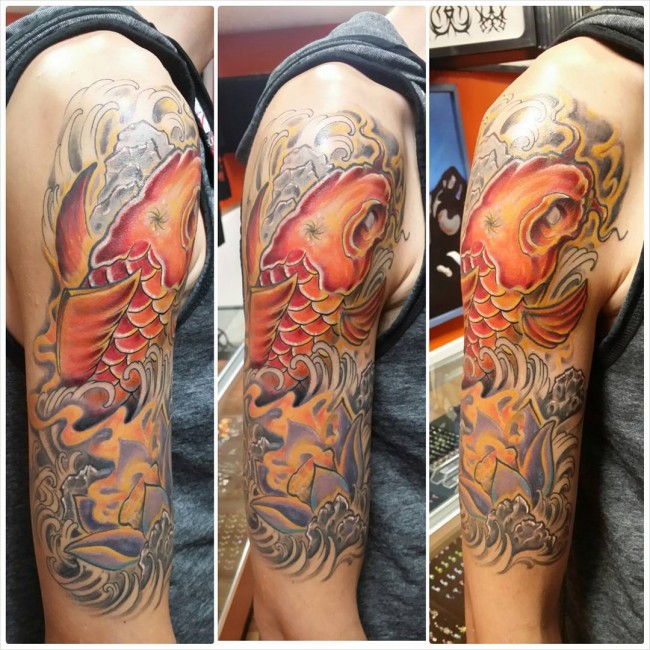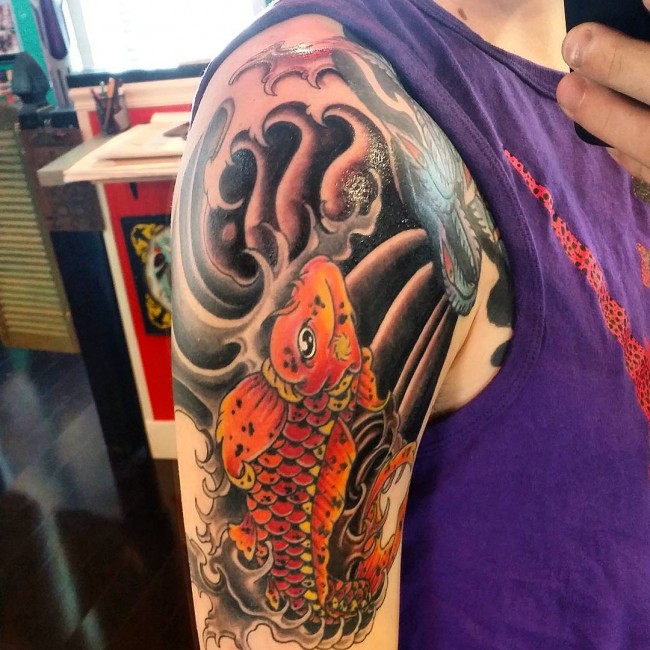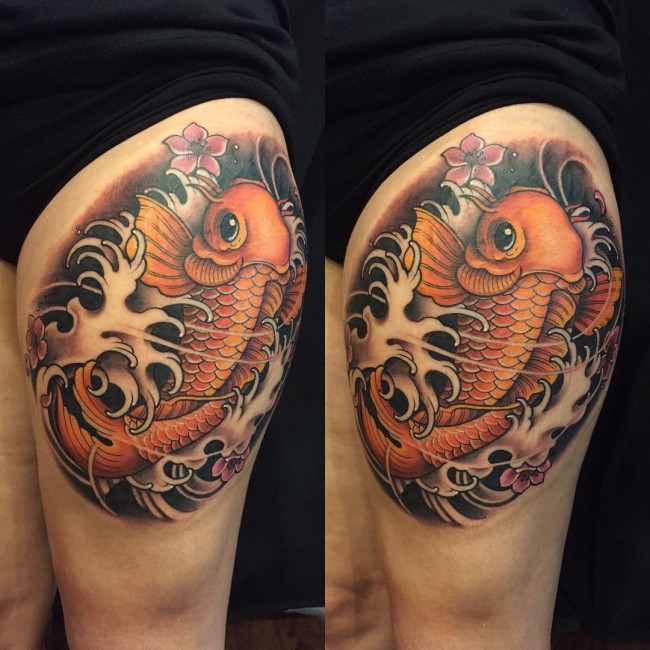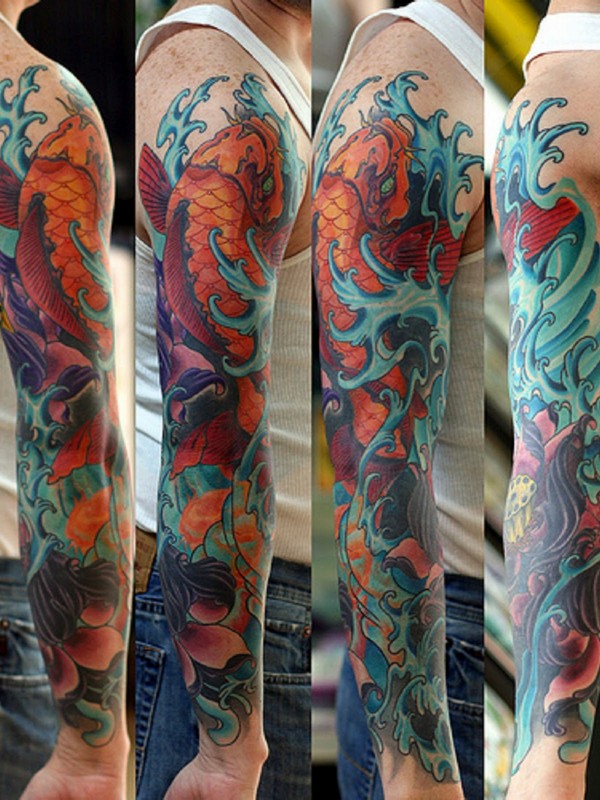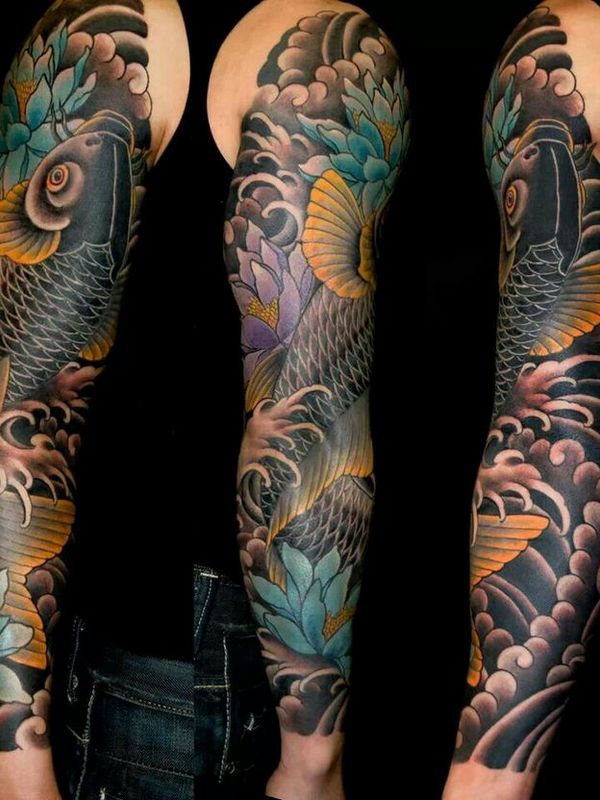 The Chinese also have their own version that says the koi swam against the current of the yellow river to reach the Dragon gate and when they reached the Dragon gate they turned into a dragon.
Today these legends have inspired many people who have gone through adversity to get Koi fish tattoo designs. Such people use the symbol as a reminder of the luck or the bravery that helped them succeed or overcome an obstacle.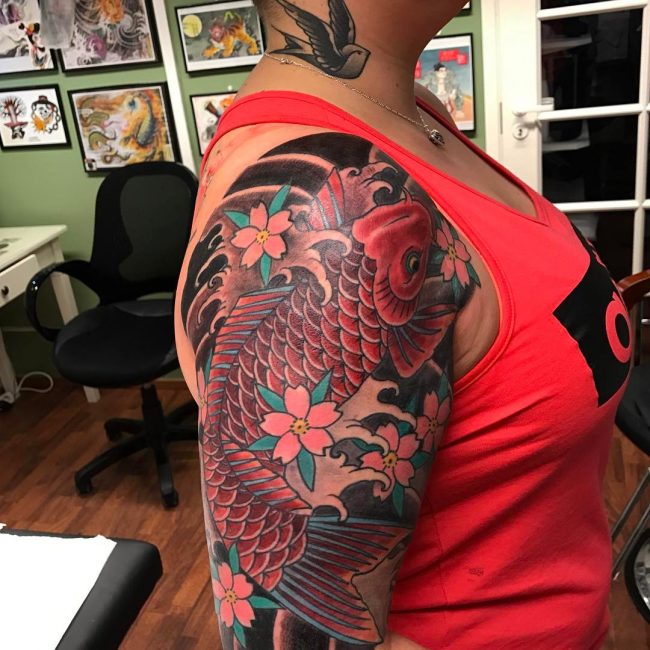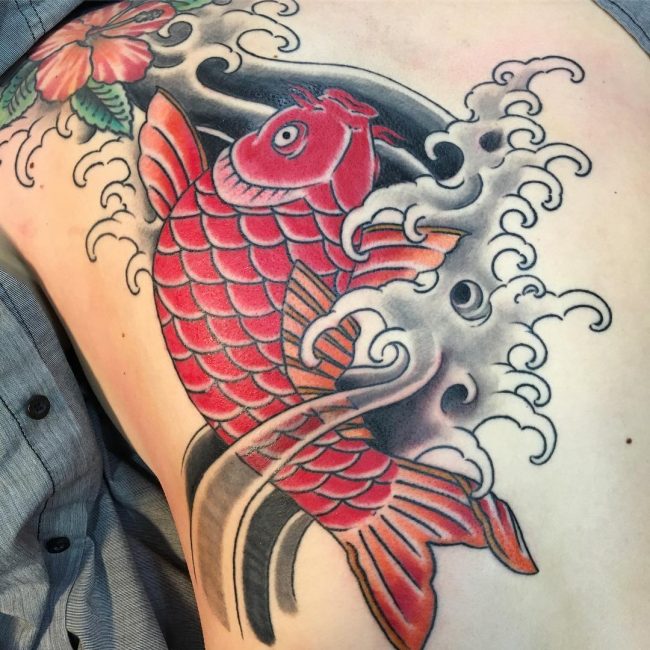 It is a fitting tattoo, say, for one who successfully battled a disease like cancer or went through a lot to win the love of their life. The Koi fish design is their personal mark of success amidst adversity. It can also serve as inspiration to work hard and achieve.
But for some, they are just drawn to the artistic design with the curves and the colors and so on.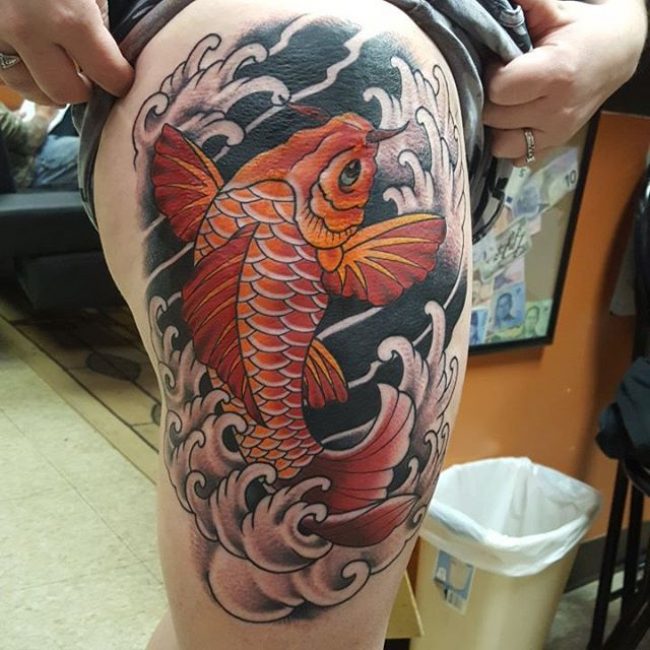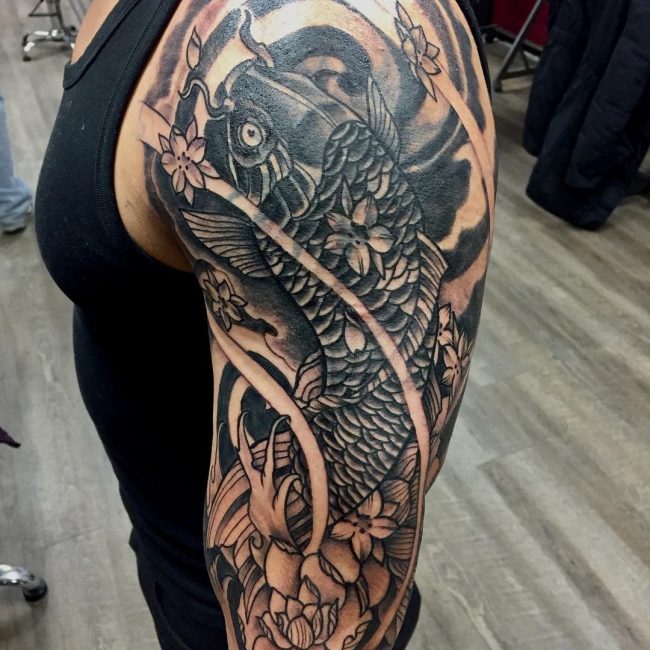 ---
What designs are available
Koi fish tattoos come in different designs and colors which have different meanings associated with them.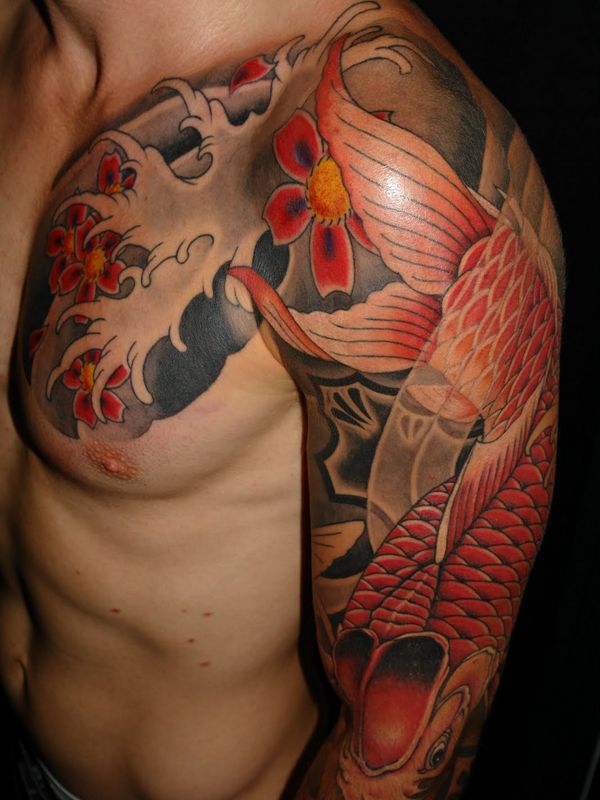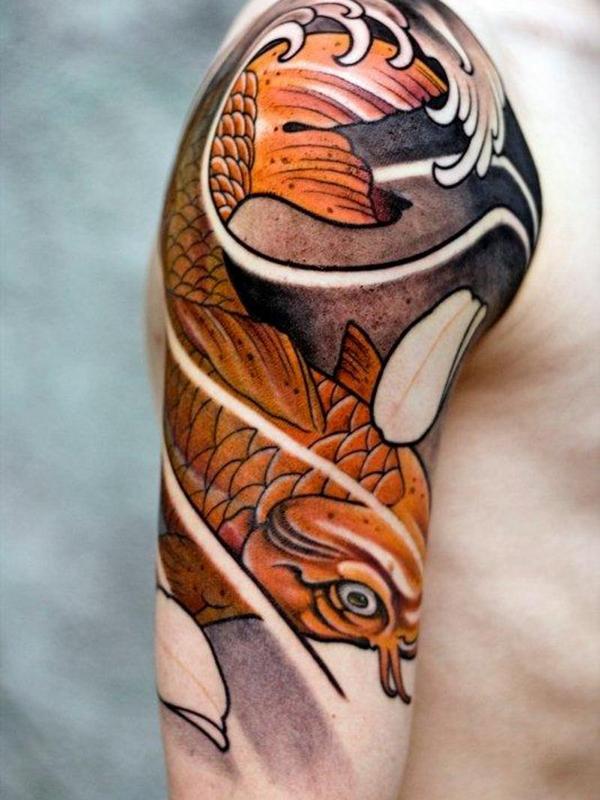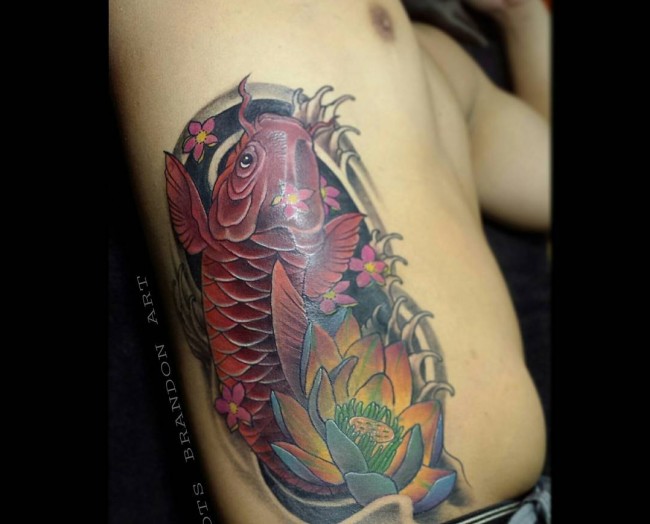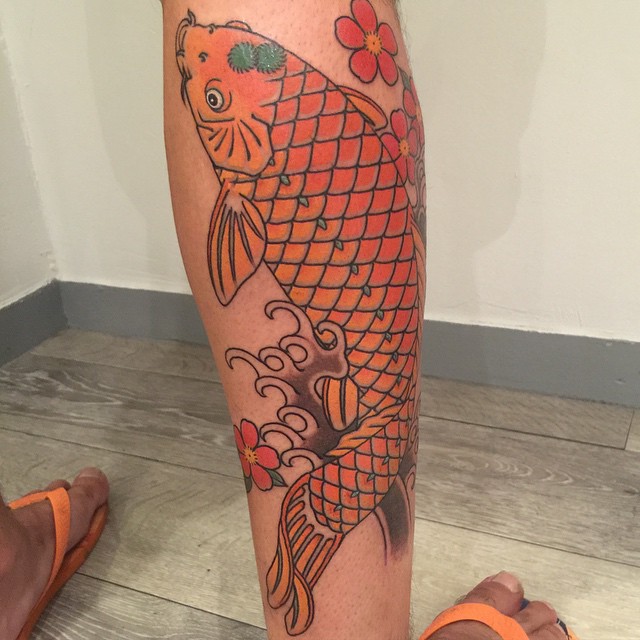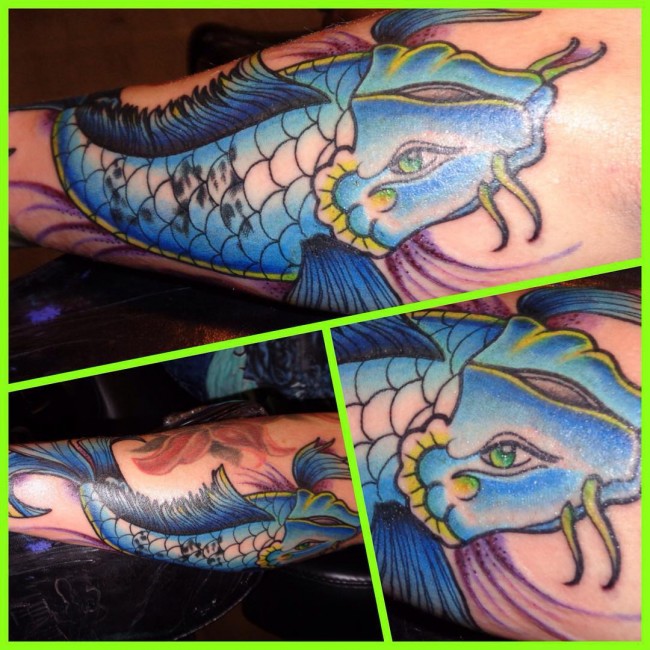 Here are some of the designs and their meanings: 
Red is taken as an energetic color so the tattoo is typically an expression of masculine love. It can be used to represent love for a woman by a man or a woman can have one as a reminder of the strong love she has for someone or commitment to something – It is passionate.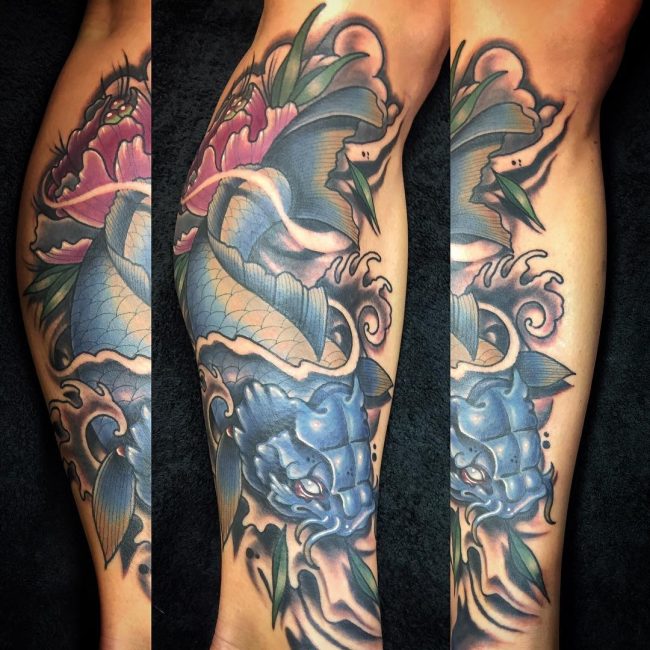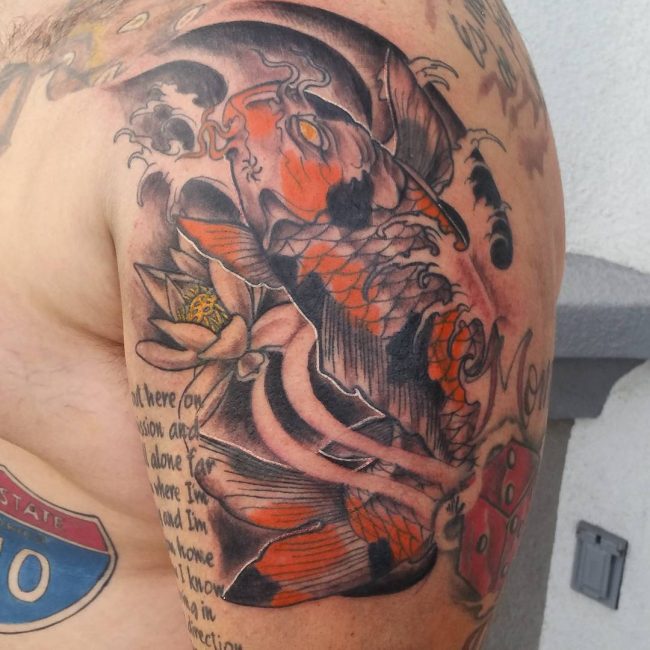 Black symbolizes great adversity, the black koi fish is used to represent adverse struggle to succeed. It can be a story of rags to riches, a symbol of surviving a battle and coming out alive. Whatever hardships one has to go through to get to the point they are now can be represented by this tattoo.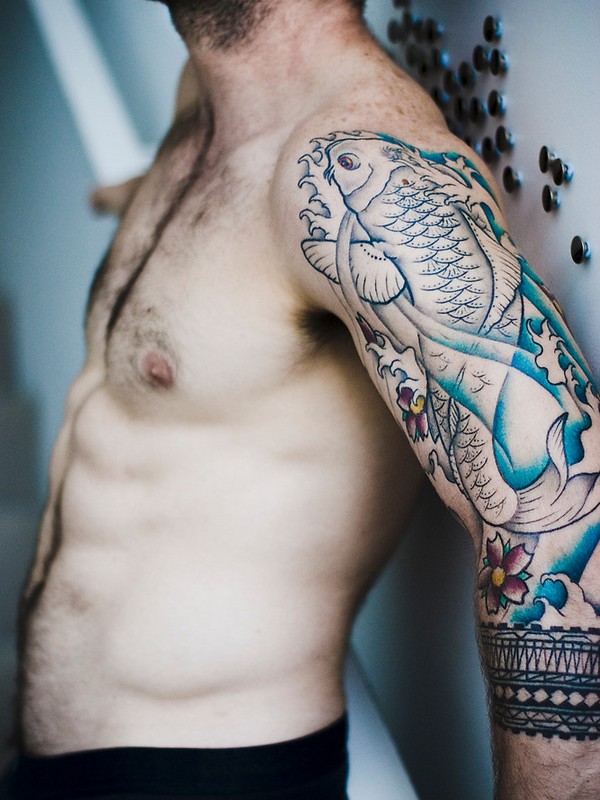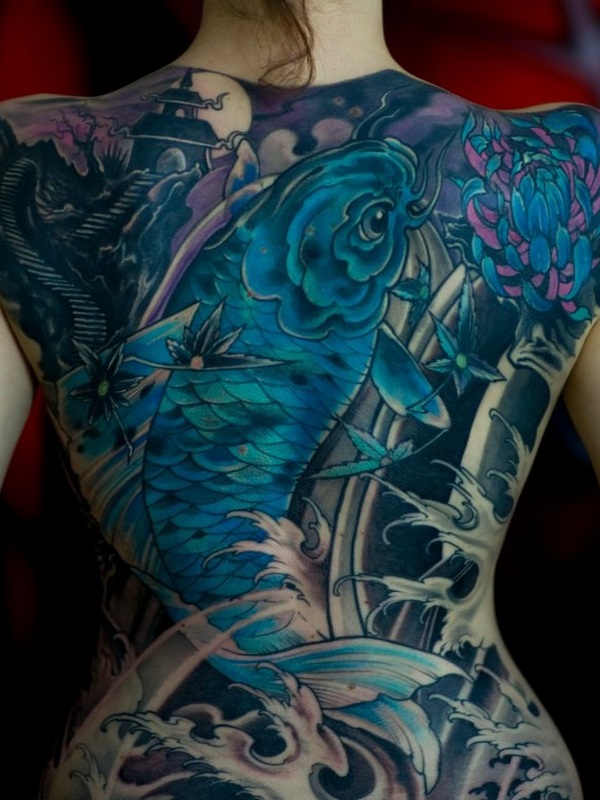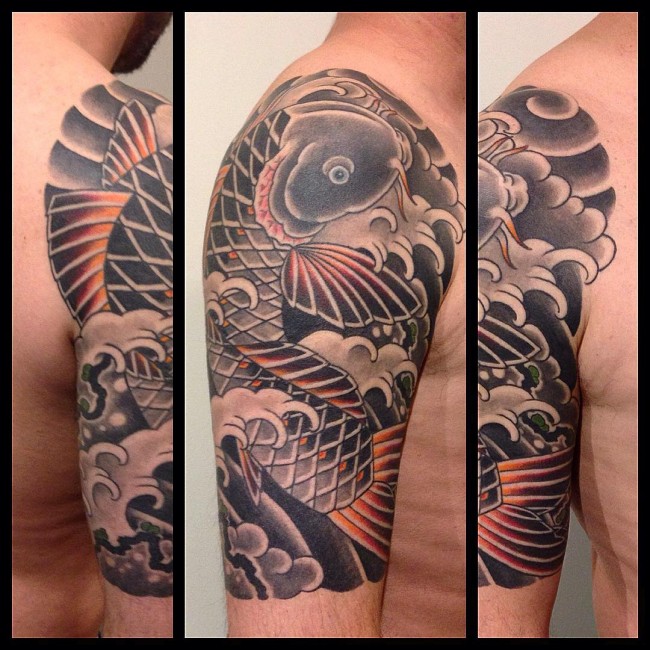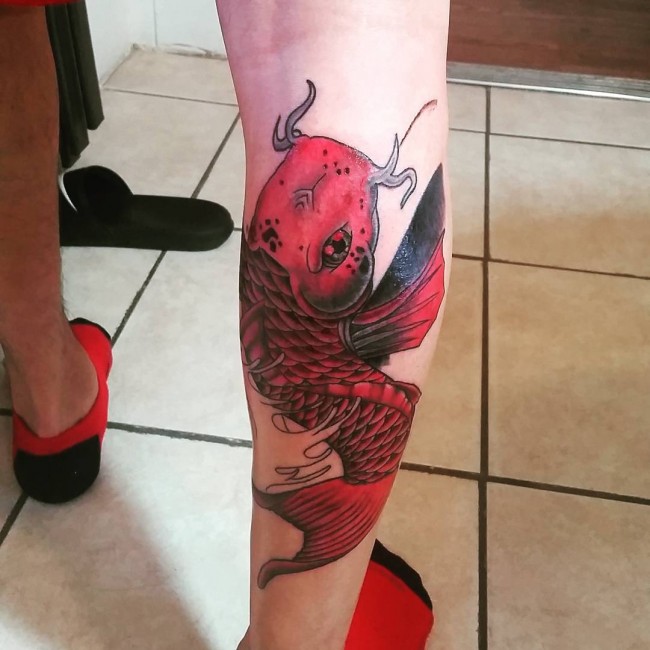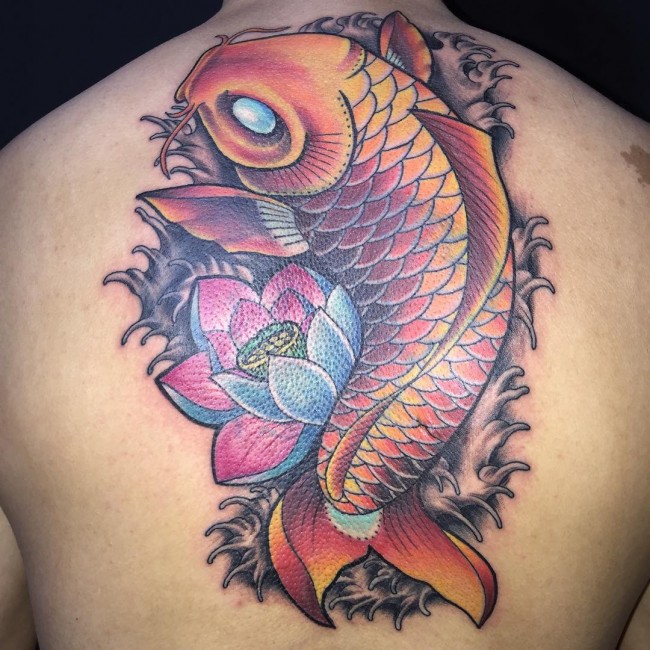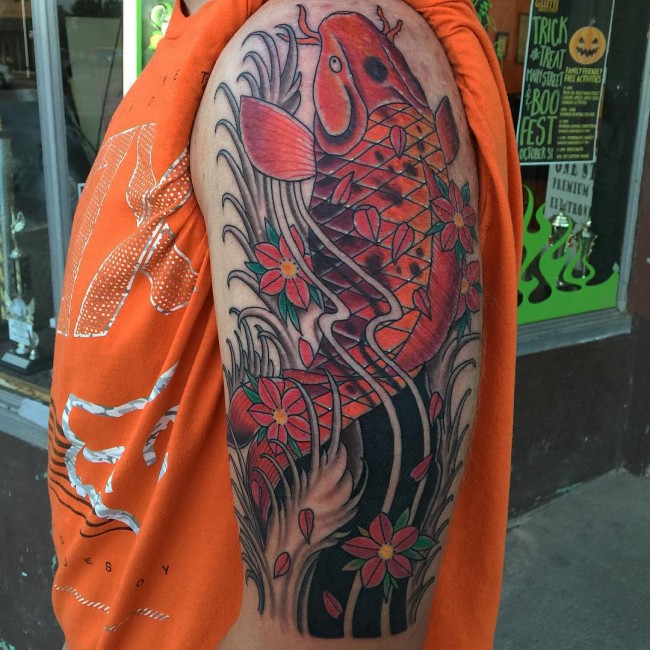 This is inspired by the Chinese Legend. The Dragon koi is usually yellow and is swimming upstream in the yellow river to transform into a dragon. This signifies a person striving to fulfil their destiny amidst the different obstacles.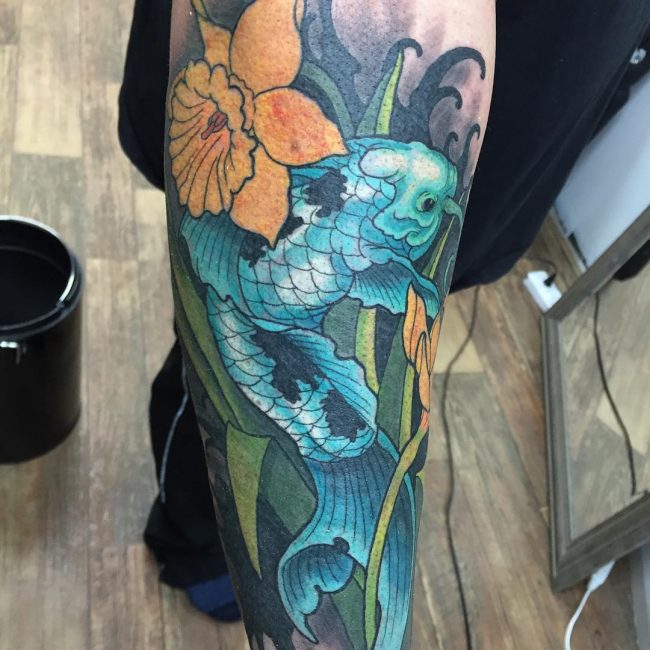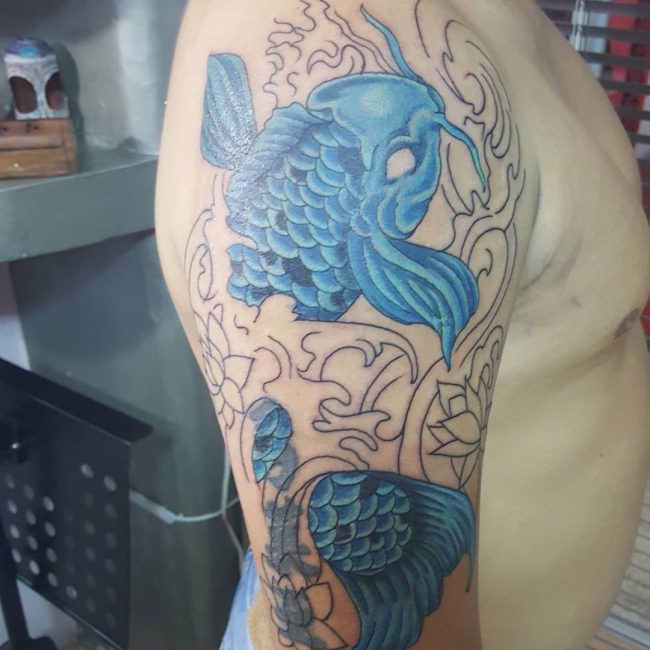 It is a bit like the black koi because there is a relation to adversity but it is also used to symbolize strength, courage, bravery to challenge the odds in order to create one's own destiny and get reborn. It can serve as a symbol of rebirth.
Like a woman who gathers the courage to leave an abusive marriage or an employee who leaves their job to try and set up their own business. It can also be used to indicate a new beginning after bereavement.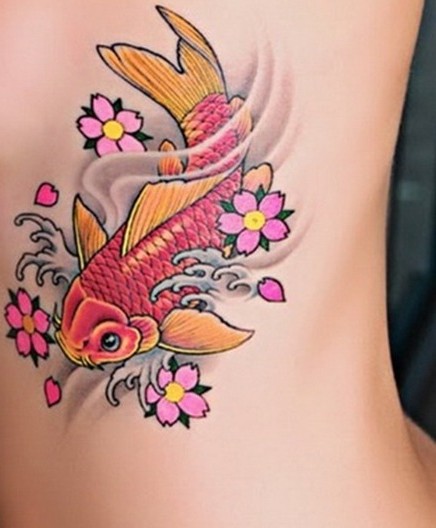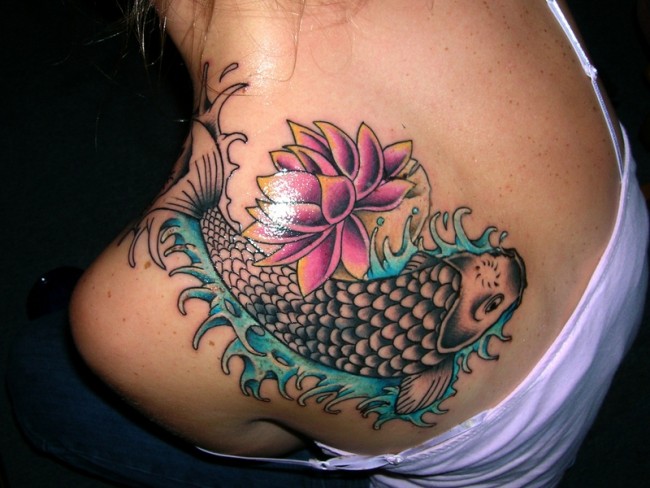 Blue is usually associated with men but it can also be used as a symbol of reproduction. The blue fish design is associated, however, with a stage in dealing with adversity.
If the blue Koi is swimming upstream in the tattoo, then it symbolizes a person who is currently going through some trials in their life and they are facing them boldly. If, however, the Fish is swimming down the stream, then the person has already dealt with the trials and is moving on with their life.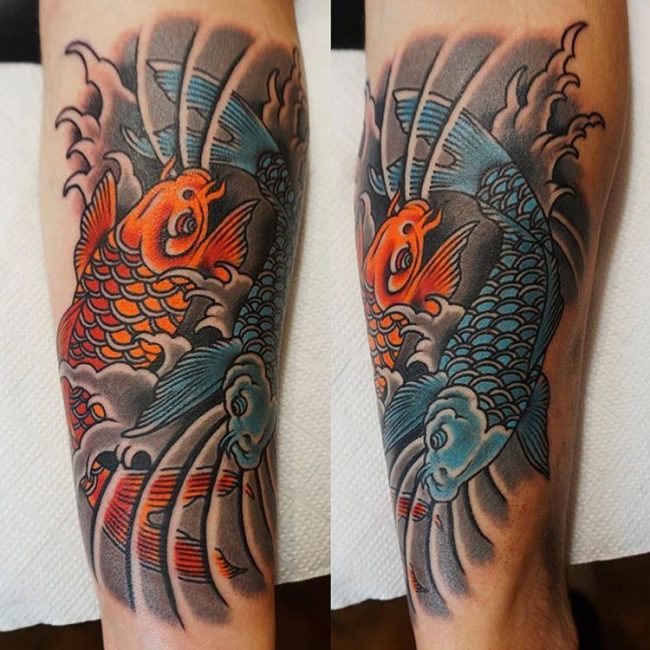 Sometimes people may interpret the blue koi swimming down to mean that you have given up on something or someone.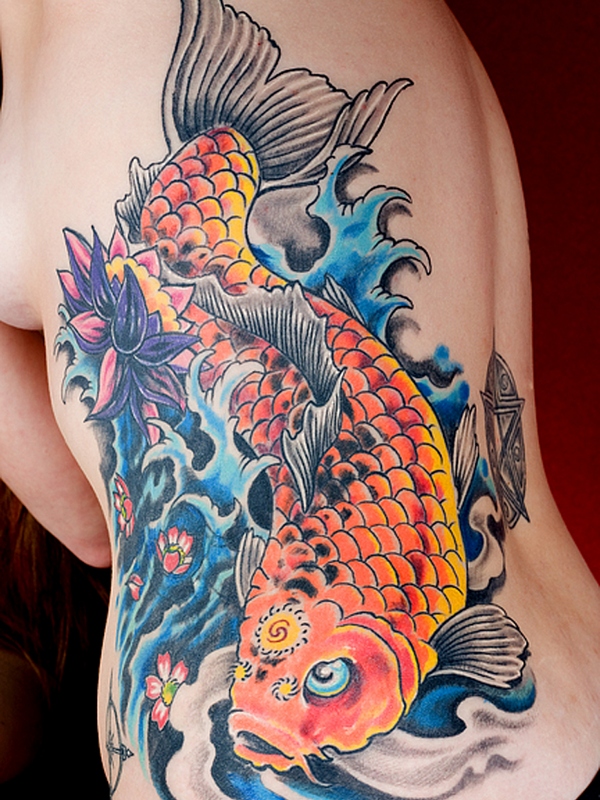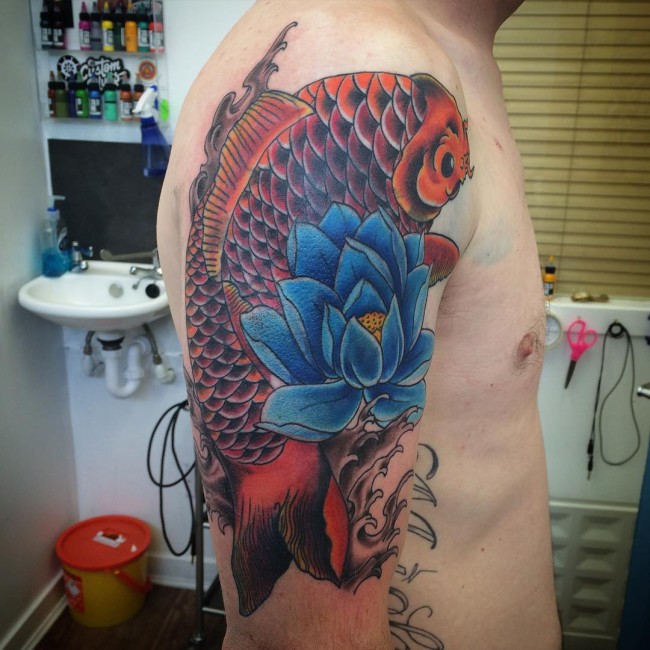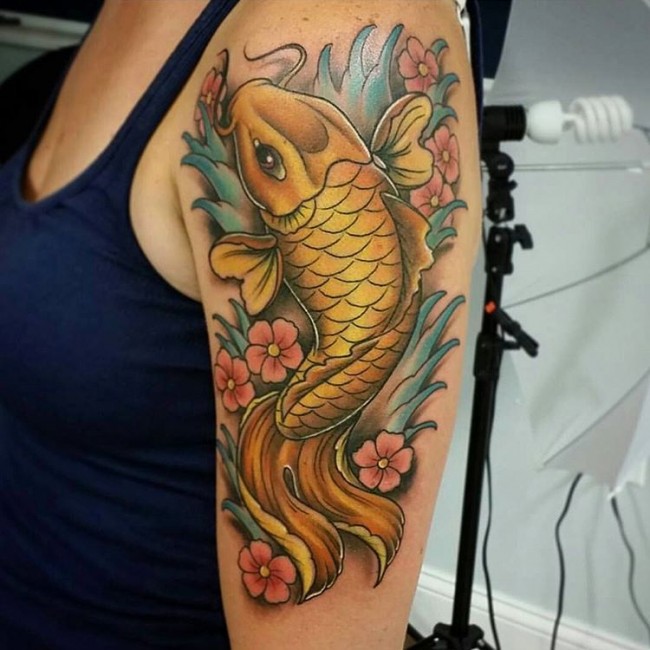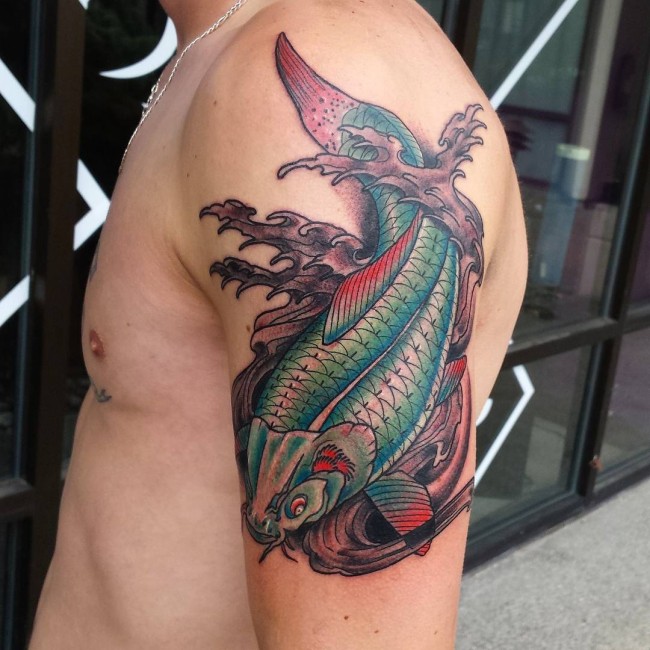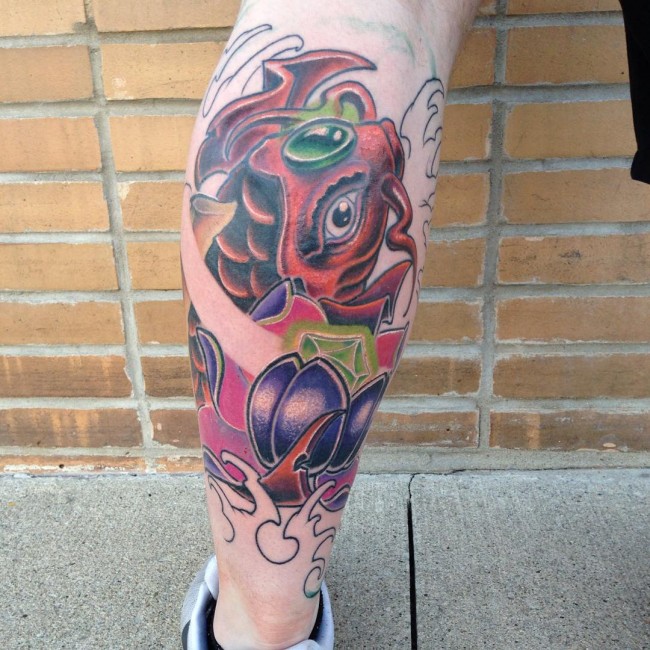 Koi and the Lotus Tattoo.
This design may have different interpretations. The Lotus flower is a common tattoo design and also grow commonly around muddy ponds adding beauty to the ponds.
When it is used in a Koi design tattoo it could symbolize purity of the person with the tattoo, it can also be a symbol of optimism in the face of challenges as well as a change in life. It can also symbolize unstoppable success and determination.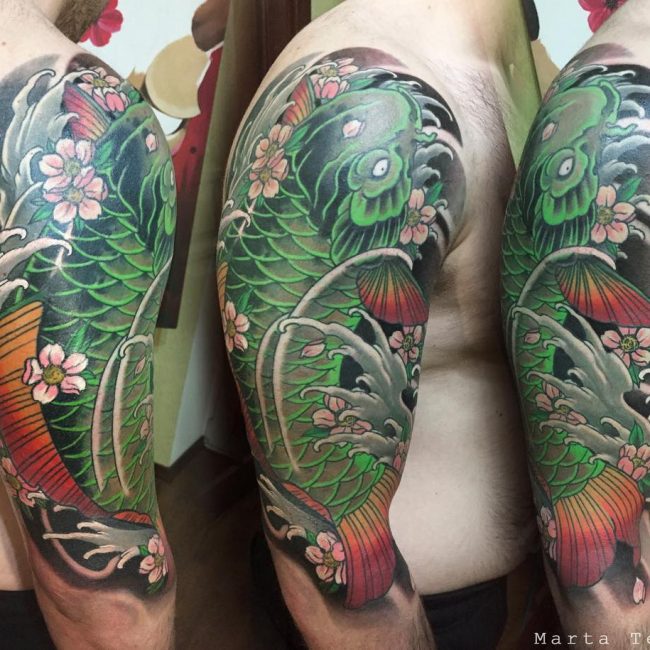 It is also just a nice design to have for a tattoo and may not symbolize anything in particular. Many times it is just left up to anyone to interpret it the way they see fit.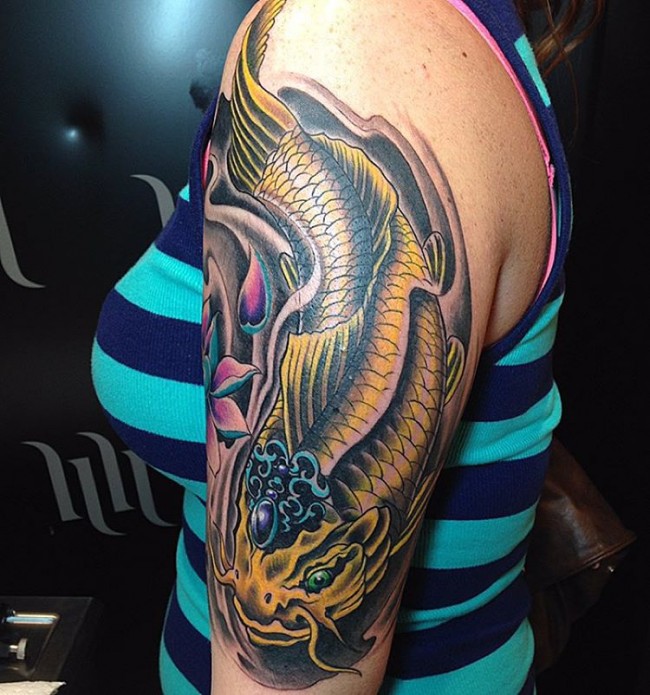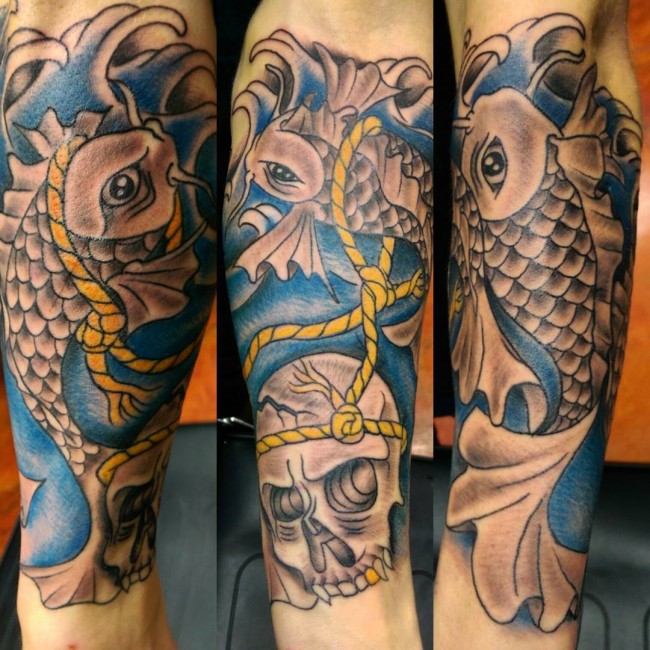 This is at times used as a symbol of the zodiac. People whose star sign is Pisces, many fancy having a yin and yang tattoo but it is also the symbol for the balance in nature which is the belief that all things are related and work together to create a balance in life.
This tattoo may be designed in different colors from the original black and white which is the color for Ying-Yang to any other color of your choosing.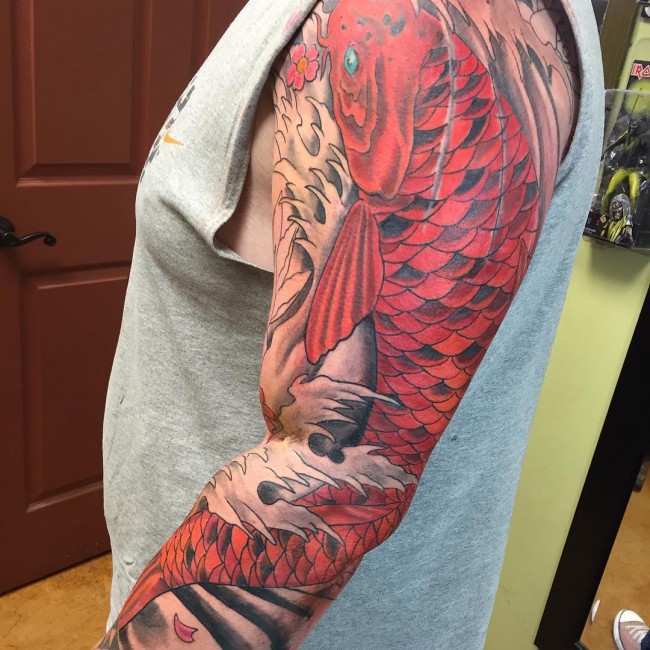 There have emerged many more koi fish tattoo designs with many different meanings but the above are the most common and traditional Koi tattoo designs from Chinese and Japanese culture.
The designs will usually have elegant curves and depictions of the bright scales of the koi which is a gentle yet agile fish.
---
back to menu ↑
What to remember
If you are thinking of getting a Koi Fish tattoo, you may want to consider having it put where it can be seen if you are trying to share your story with other people. Many people like to get it on the arm so that it is visible when you are wearing a sleeveless shirt or dress.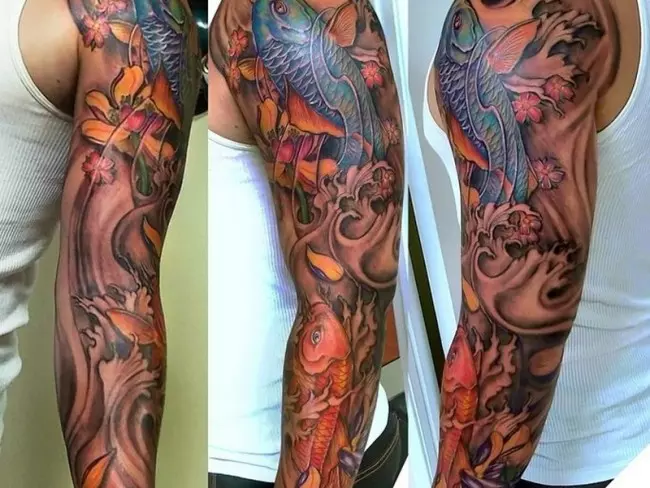 But some women prefer to have it on their belly or the back. There are others who like to be naughty and have one swimming up their inner thigh.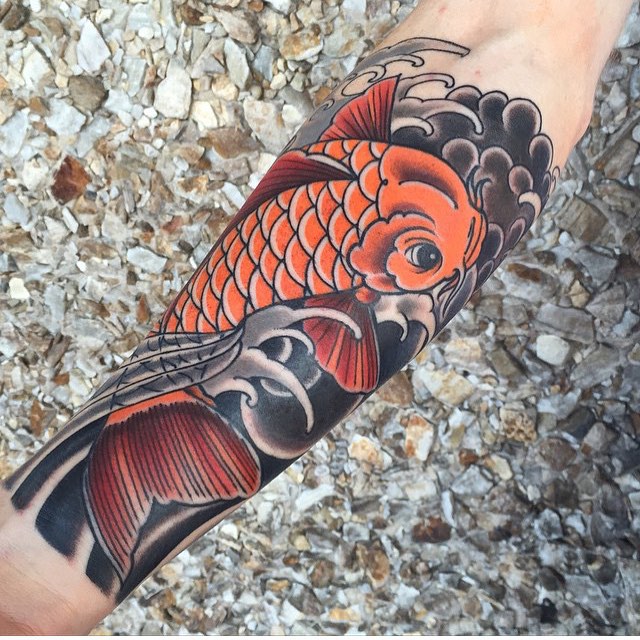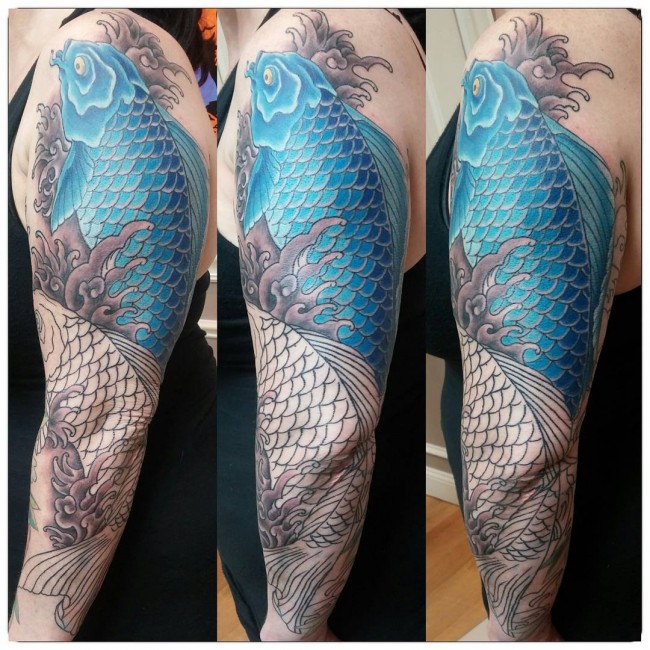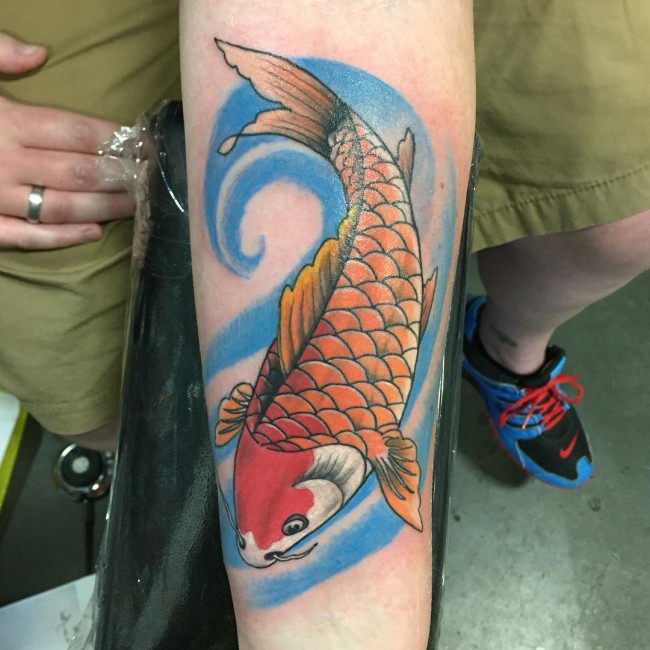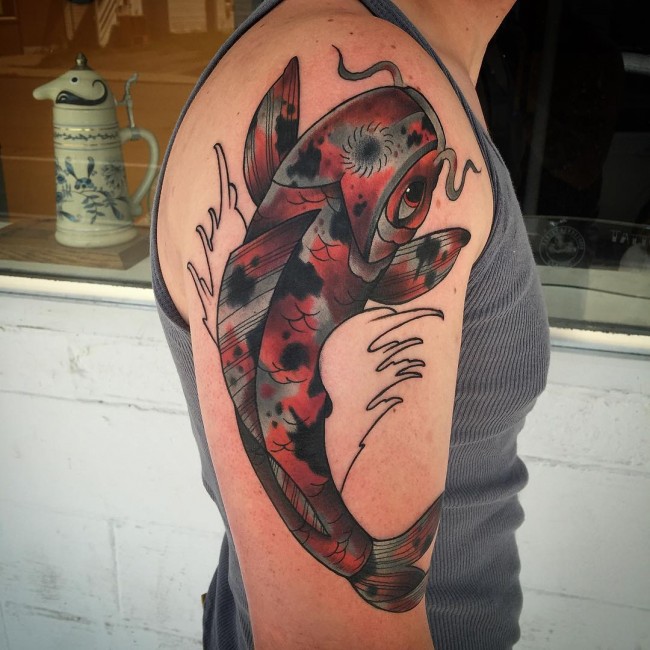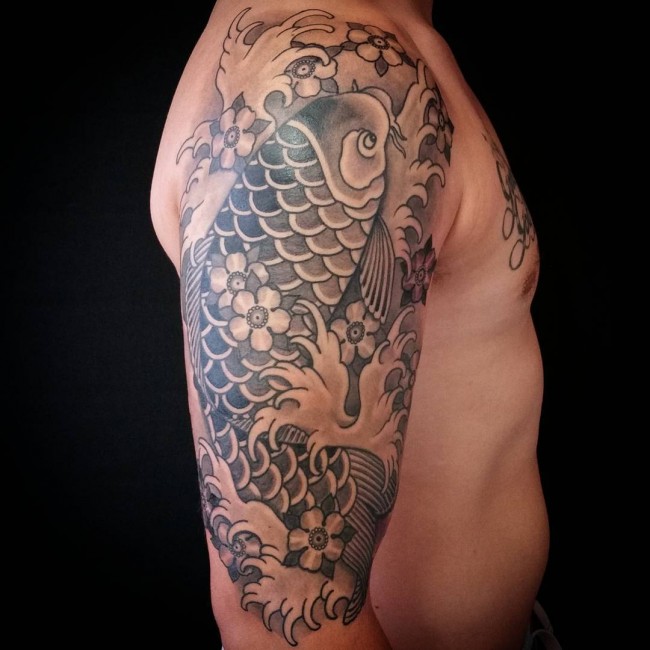 It is important that you have a skilled tattoo artist design for you this tattoo for the best results. If it is done well you will have a really lovely piece of art on your body that you can proudly show off. On the other hand if it is done poorly you will just end up being a big joke.
Remember tattoos are permanent so avoid having mistakes done on you.
You can carry out a bit of research on the artist you choose to draw for you the koi fish. See what work they have done before and find out if they have actually done the particular one you would love to have. Otherwise it is a great choice of Tattoo.