40 Unique Aquarius Tattoo Designs and Ideas – The Eleventh Sign (2020)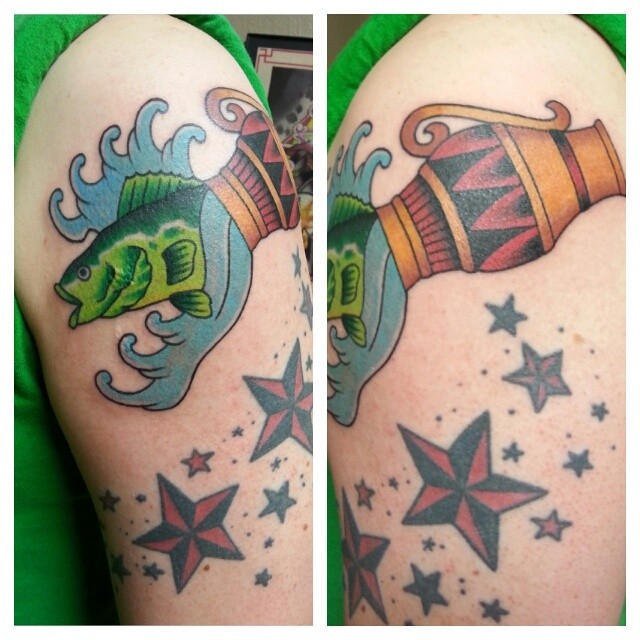 Aquarius tattoos represent the zodiac eleventh sign symbolized by water bearer. Mostly, Aquarius is depicted as a pot that is spilling water or water alone. The water is usually presented with two horizontal zigzag lines piled on each other.
Sometimes, the two lines feature the stars around them to denote an Aquarius constellation design. Furthermore, the water bearer is usually presented as a woman or a man carrying a pot of water.
Contents: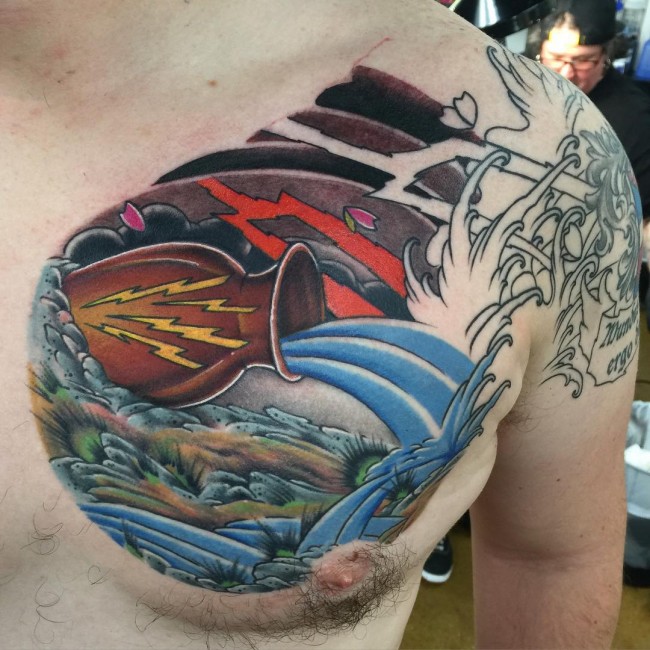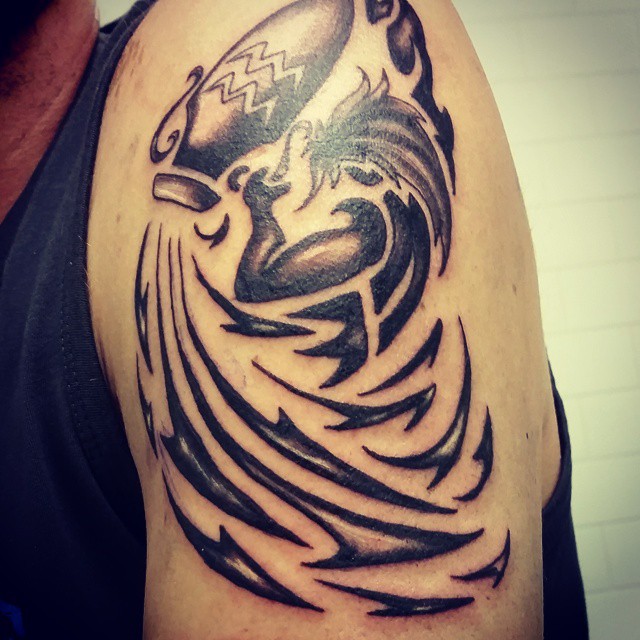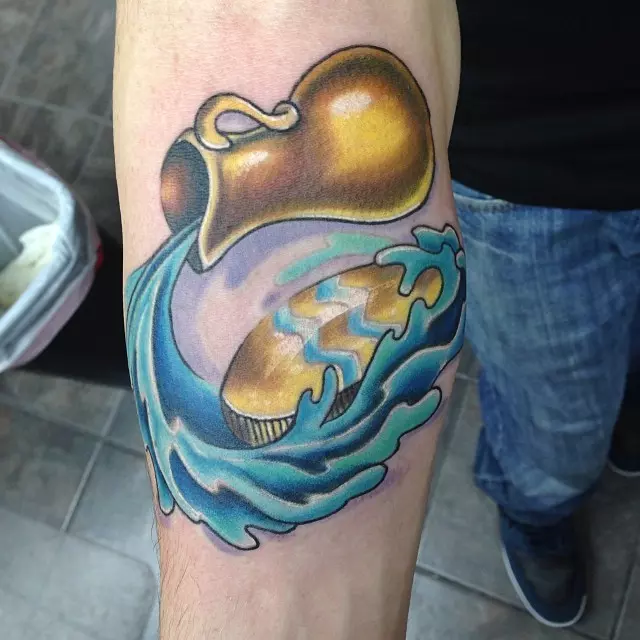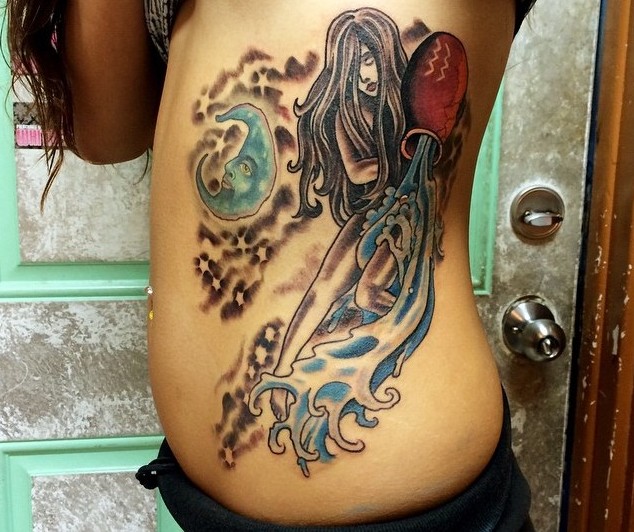 If the man or woman spills water out of the urn, then the tattoo design represent the dedication of Aquarius to spreading food and a life. Any person born in between these dates -January 21st and February 19th falls in the Aquarius sun sign.
These people are well known for their independent and individuality natures: they tend to adhere to their own circle of rules. However, the quality gives the Aquarius problems when developing long term relationships.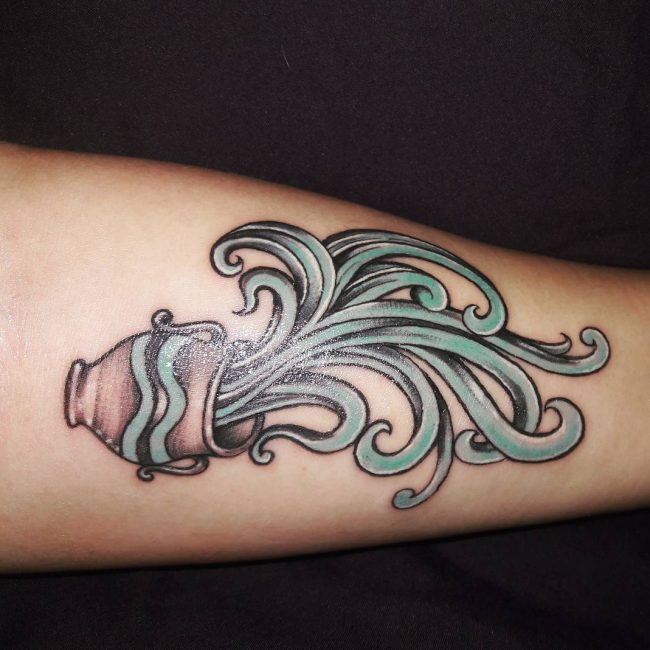 A person born under Aquarius may form many friendships and acquaintances, but only a few close and deeper relationships.
Since Aquarians are happier living and working independently, they easily derive the happiness from their freedom. Most of them have a good command over personal wills and believe that they can be successful naturally. All Aquarius tattoos symbolize all the traits within their designs.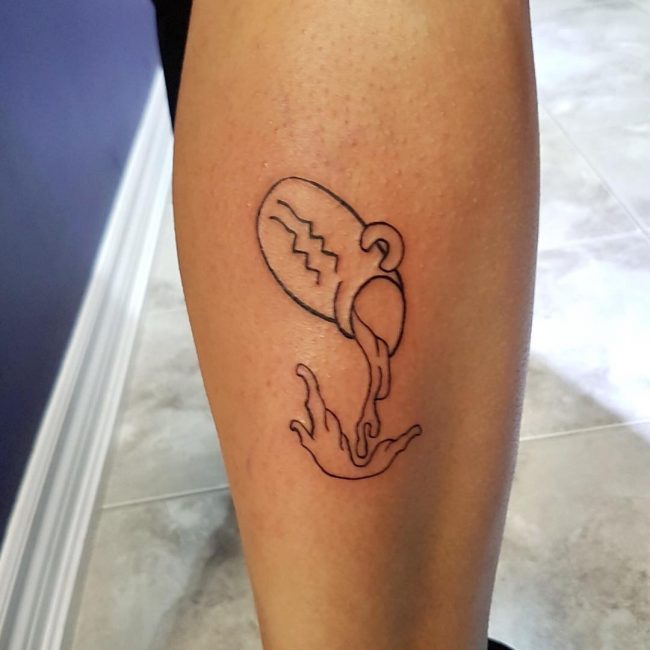 They also possess a very fundamental belief system, which drives most their actions and directs them to making their decisions. They have strong believes and which outsiders can hardly sway.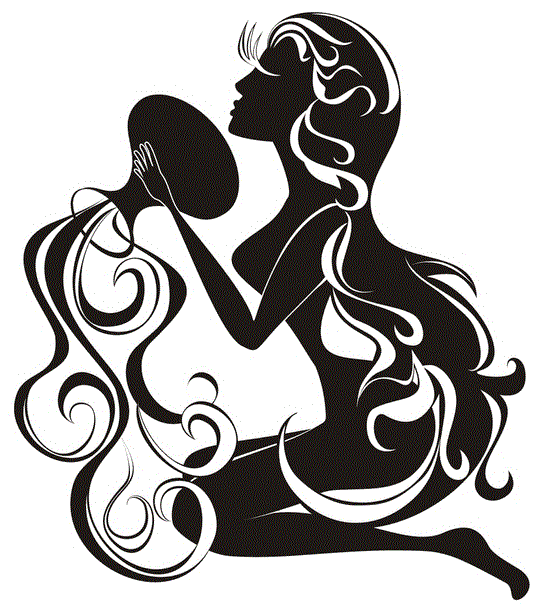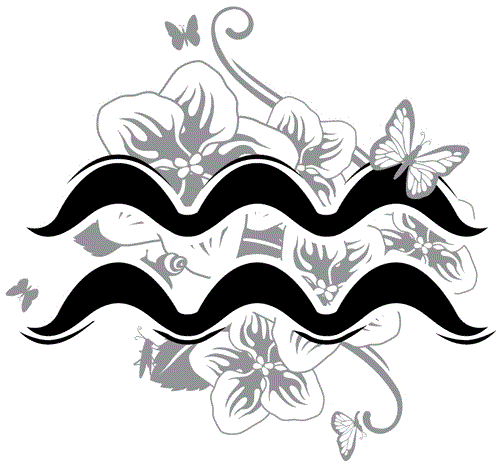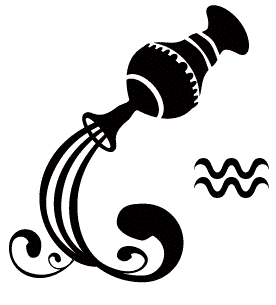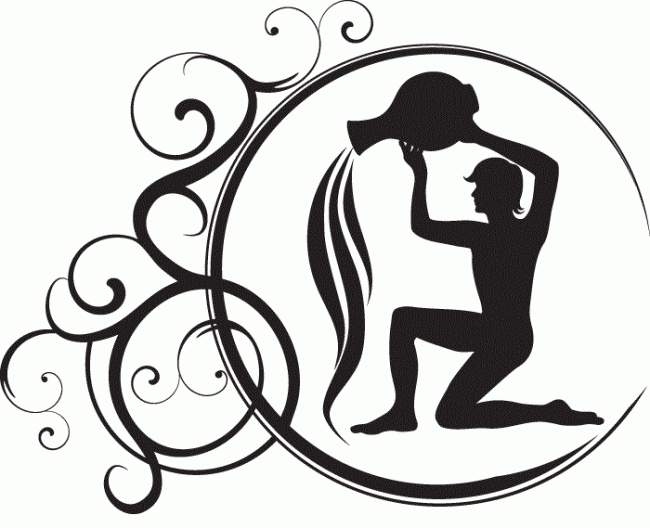 However, although Aquarians they also hold strong convictions concerning their values, they're also open minded and always willing to accept newer ideas if approached in a friendly and logical manner. They possess innate skills which enable them to be very successful in all the fields they desire.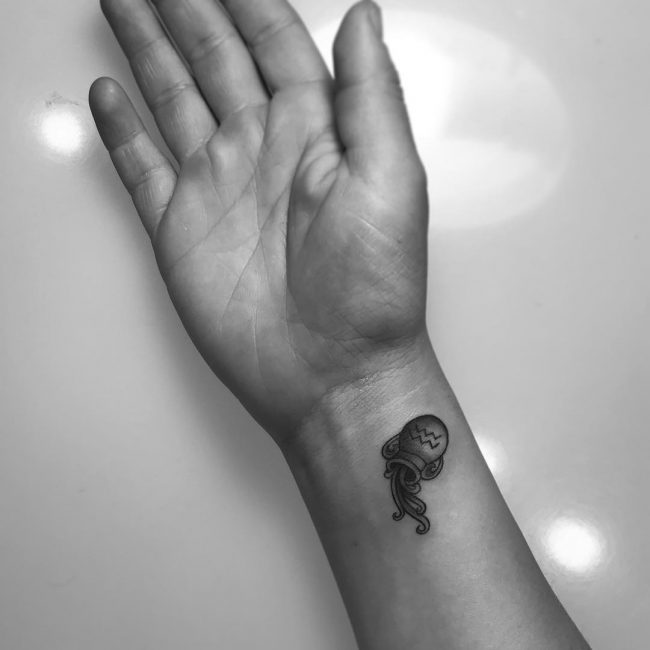 Naturally, Aquarians will use their skills in order to work for benefits of others. The new age movements have also adopted the Aquarius symbol as their representation and many humanitarians also use it. The symbol promotes values of equality, acceptance, and their awareness for all people.
While Aquarians seek to share the messages throughout the world, the Aquarius tattoo helps them in delivering this message to all people.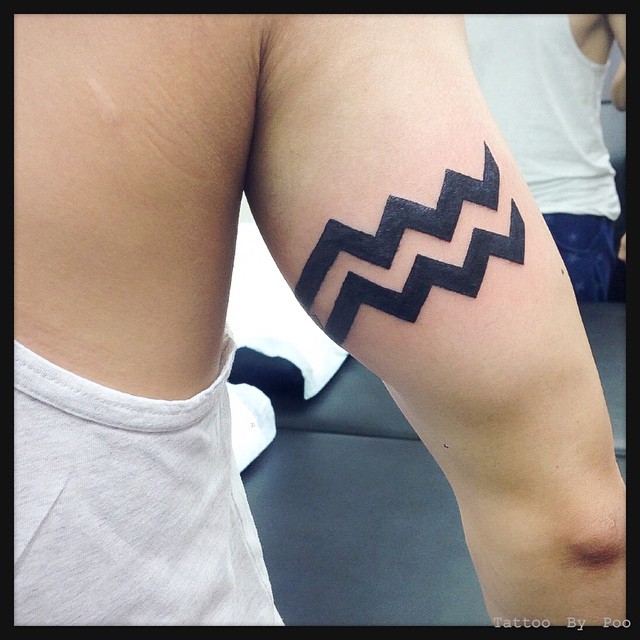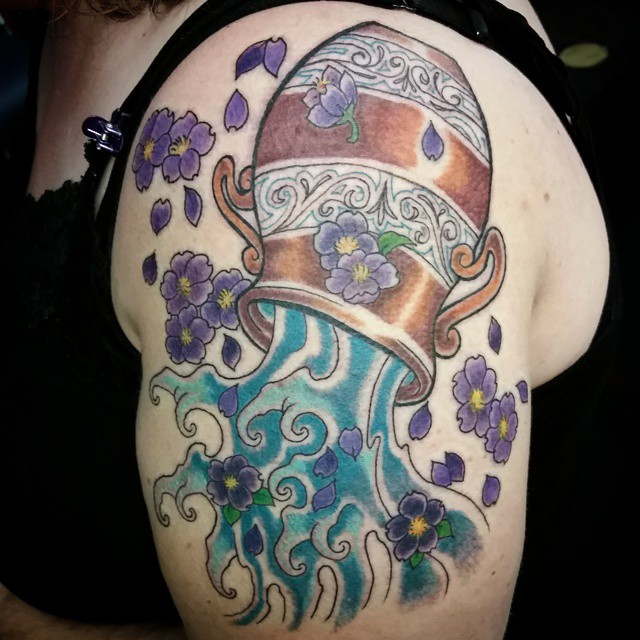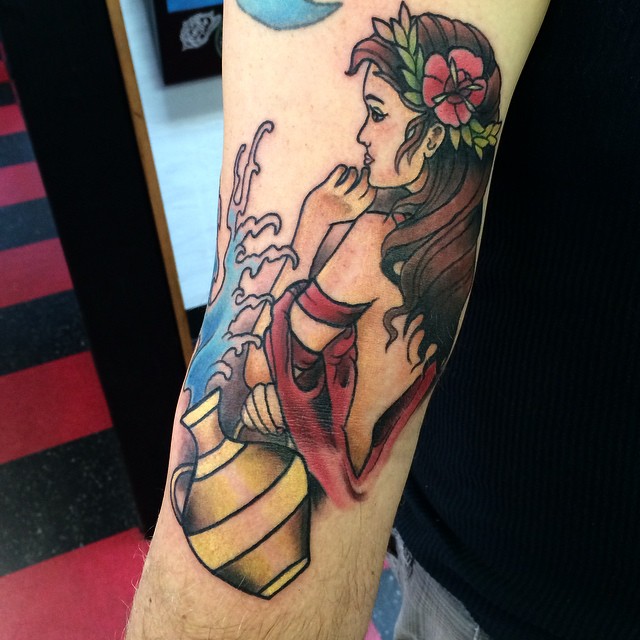 Placement of Aquarius tattoos
If you want a smaller tattoo, you may consider the Aquarius symbol but when in need of a larger design you may get the Aquarius water bearer. You can also add moon or stars to the design but only for artistic purposes without any astrological significance.
There is neither a right way nor a wrong way of inking the Aquarius. And you may combine the water bearer or the symbol in any style you want.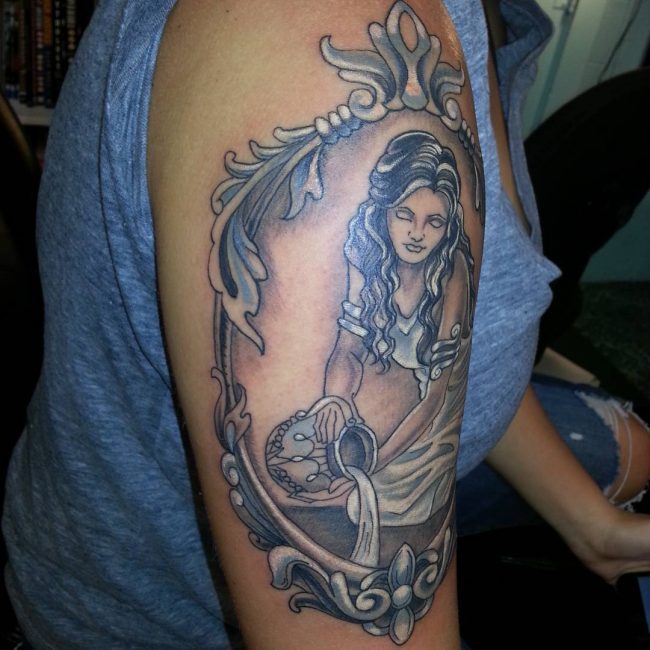 If you are in need of a unique Aquarius design tailor-made for you, a greater idea would be to list all or some of the planets in a glyphic form. Any reputable astrologer can create the list for you and also work with you to include your personality or any other qualities you may want to display.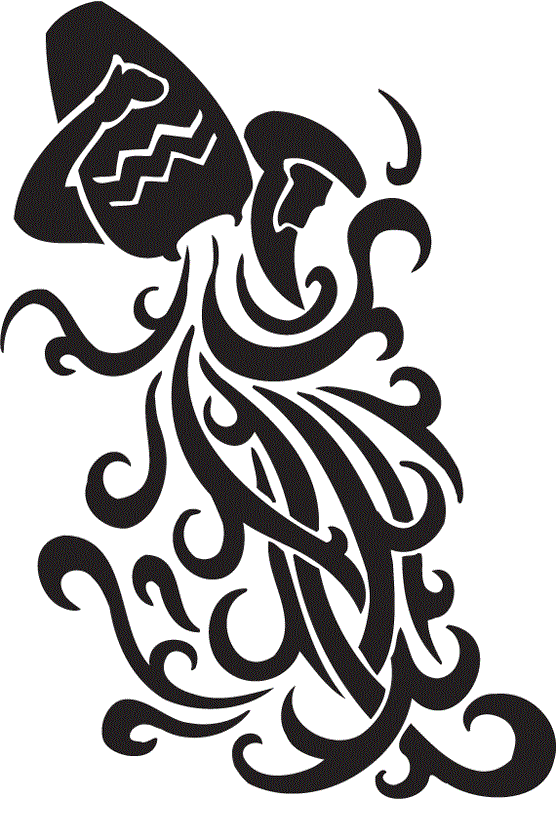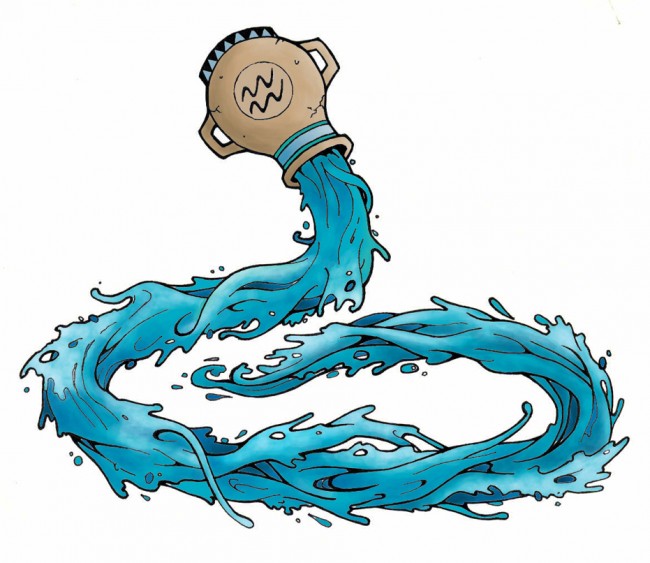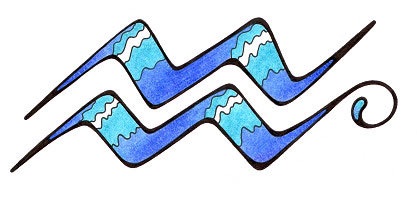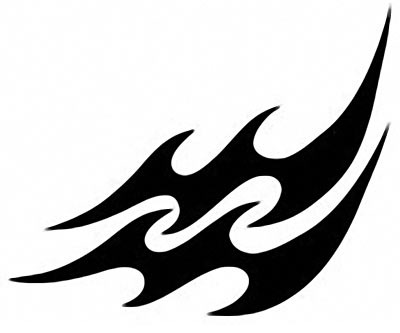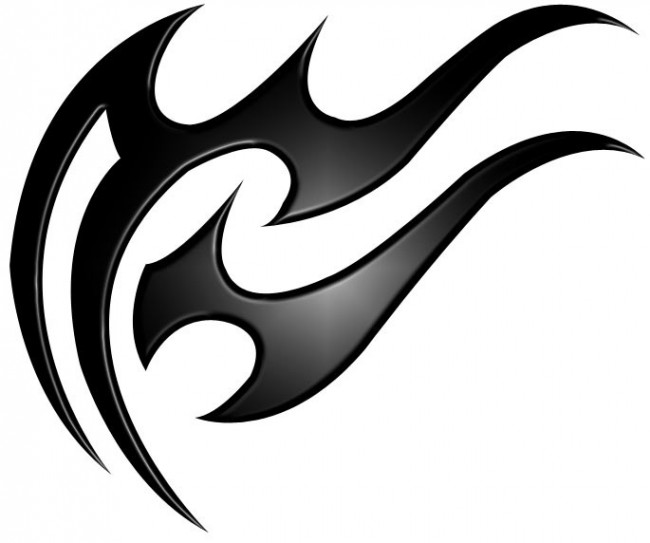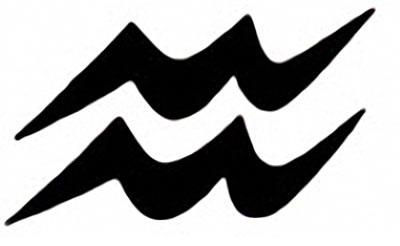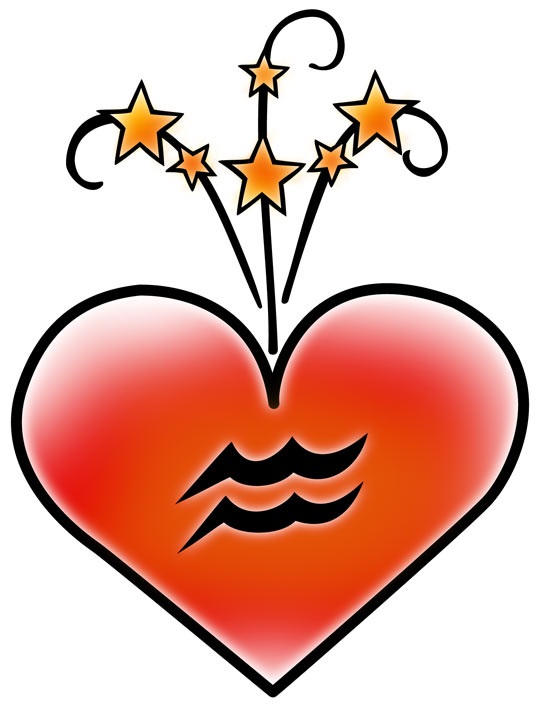 ---
back to menu ↑
How to choose right tattoo?
You should inform your astrologer that you need some symbols for a tattoo and ask them to double check everything. Otherwise your personalized Aquarius design may be uniquely wrong.
Due to the possibility of many things going wrong when designing the tattoo, it is better if you leave it without warnings or words.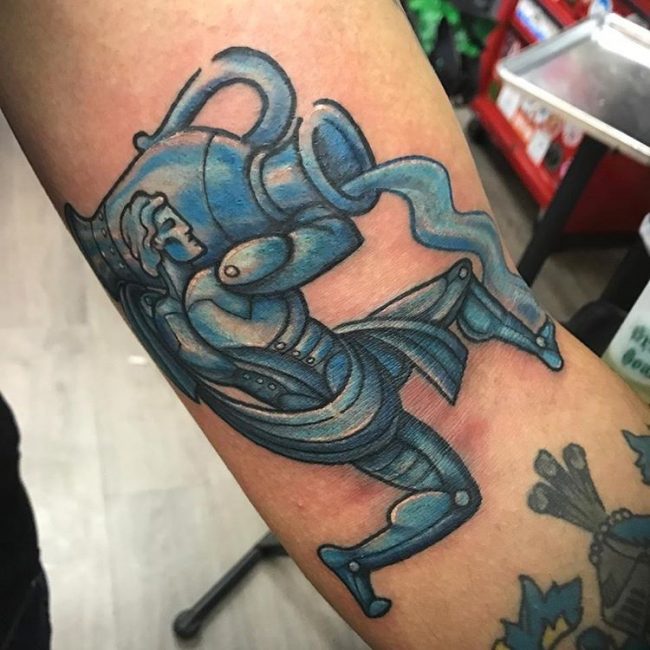 Most likely, the astrologer may charge you for the natal report. Due to high sensitivity of the results to errors in location or time of birth which you will supply to the astrologer, ensure that you have gotten the information from a reliable source ideally from a birth certificate.
Most astrologers rely on computer software for the planet placement calculation. Generally, the most expensive software are more reliable while the cheaper or the free ones tend to have many errors in the lookup tables, location database and the algorithms.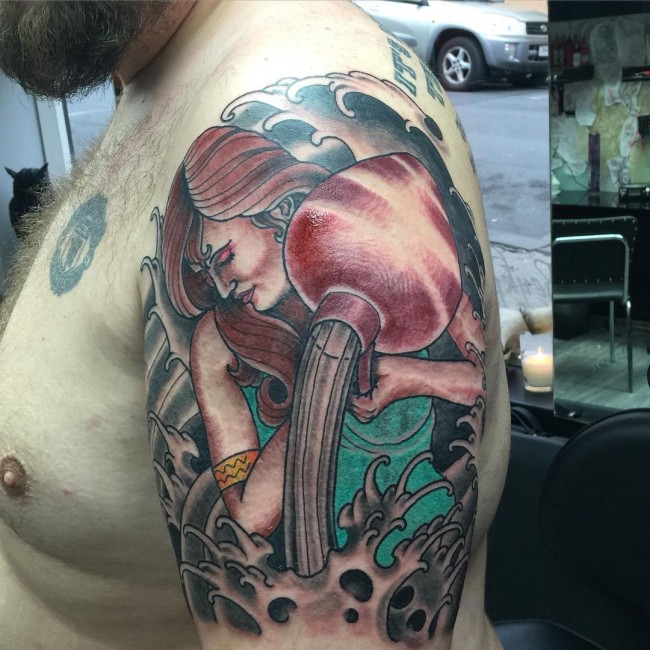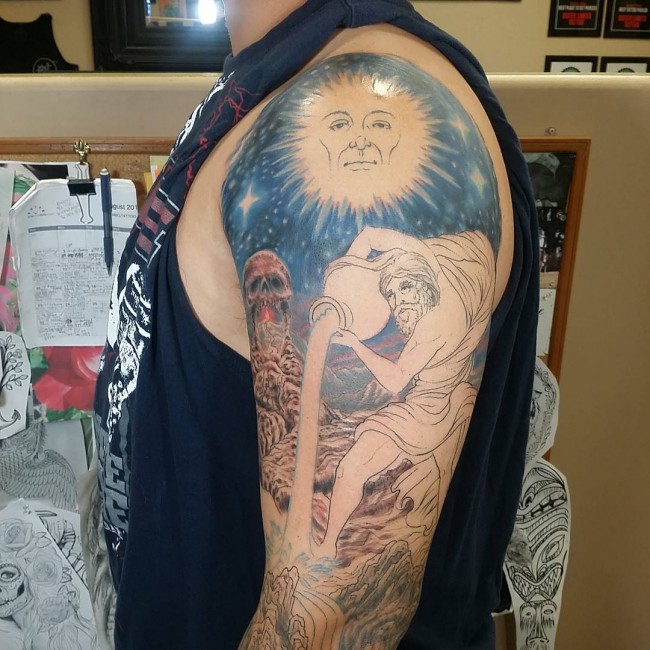 ---
back to menu ↑
Types of Aquarius tattoo designs
The Aquarius tattoo designs exist in various types. These types include:
The water bearer placed in tribal form is a representation of the Aquarius sign. Men can choose a strong young man spilling water from an urn over his shoulder. Women on the other hand, select a pin-up lady bathing in the ocean and scooping water into her tresses.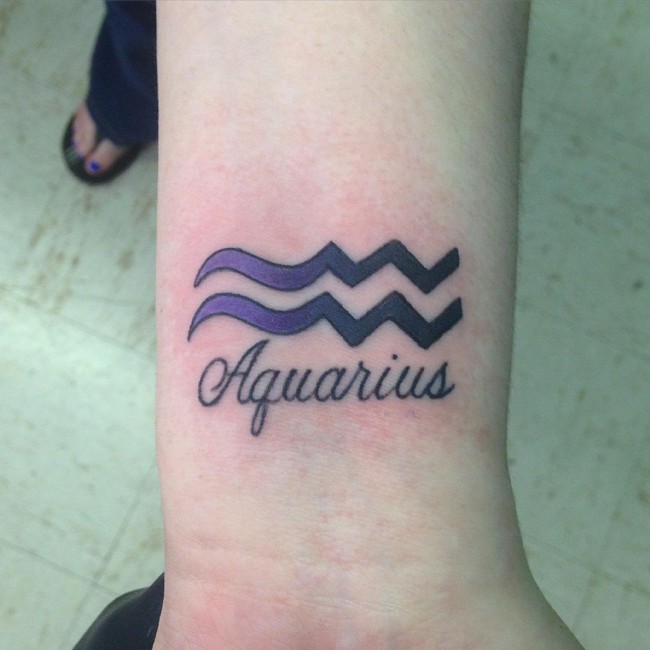 The tattoo design is ideal for the naughty girls and appears better when inked in color. A fairly-like creature standing inside a dark pond ladling up stars from water reflection or a dragon water bearer may form a better design.
The designs appear better when placed on the shoulder or the back but women can also ink them on their berry.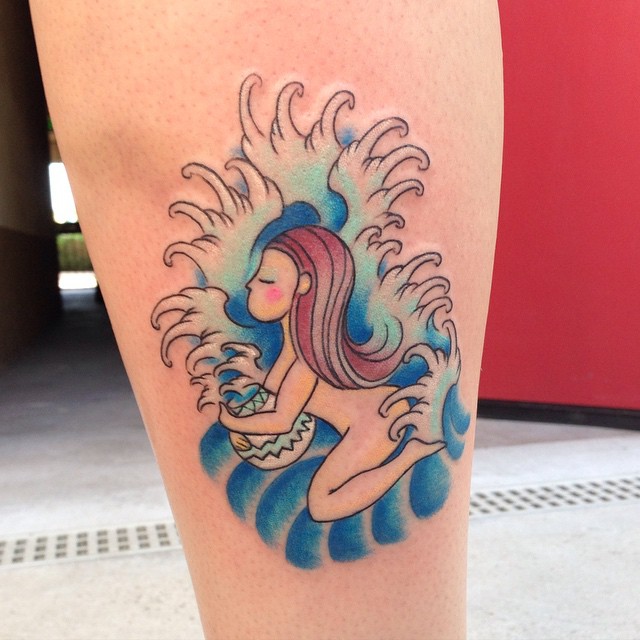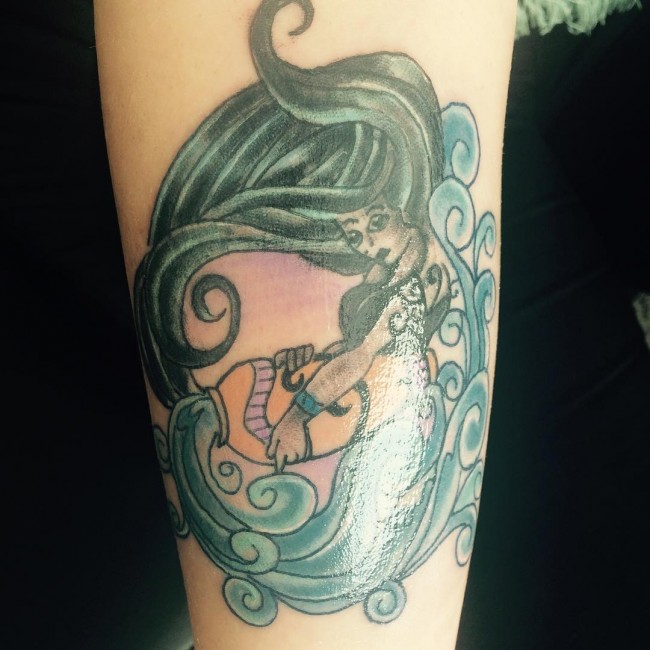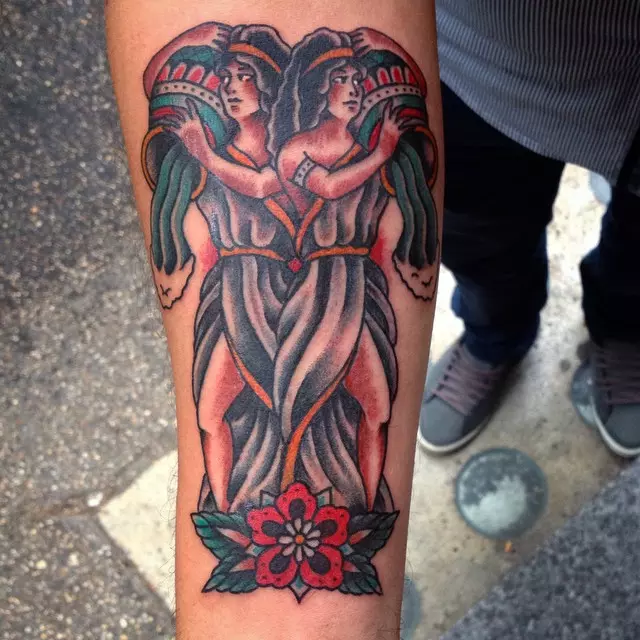 This is the water falling from a water urn. It represents wisdom which flow freely to benefit every person. "I know" is the phrase of the Aquarians and they are always ready to share opinions and ideas. And if they don't know more about the topic they will listen to learn.
You may ink the design in Anglo text, windsong, tattoo script or feathergraphy.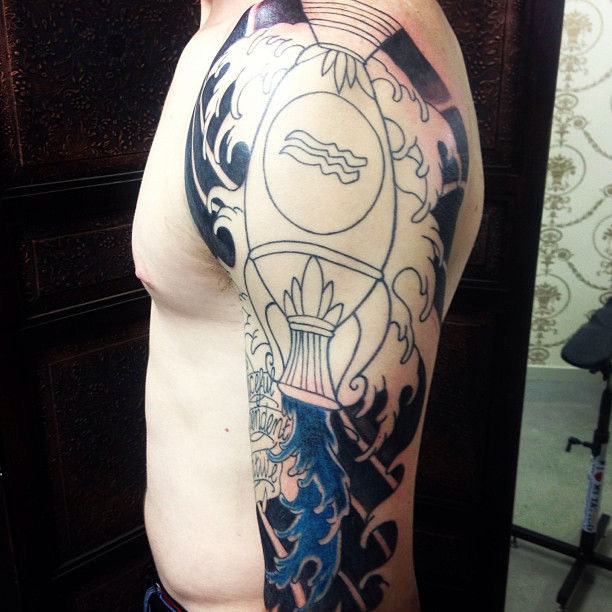 Orchid is the Aquarius sign flower. The flower forms a stunning design and signifies wisdom and love. In Chinese culture, the flower represents perfect men while the feminine meaning relates to charm and beauty.
In the Asian culture, the flower symbolizes something rare and unique therefore making it a perfect design for Aquarians. The orchid exists in various colors and therefore you will have various options when selecting a design.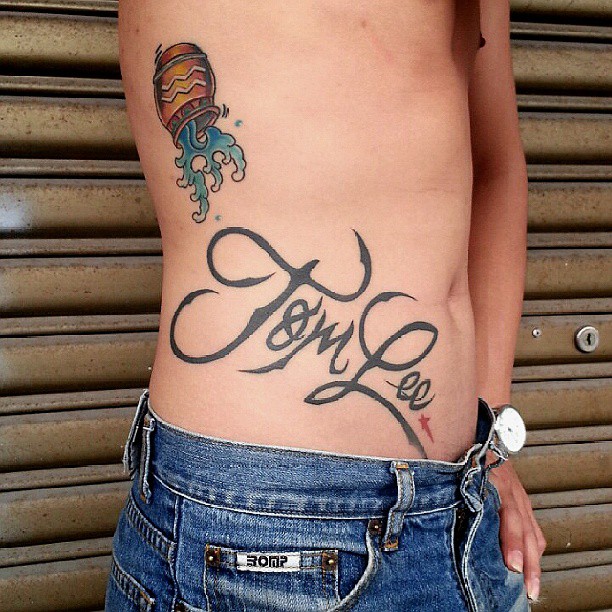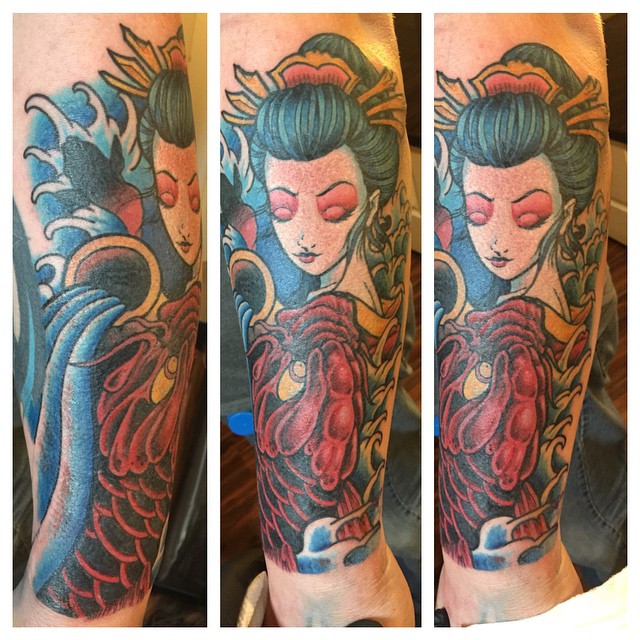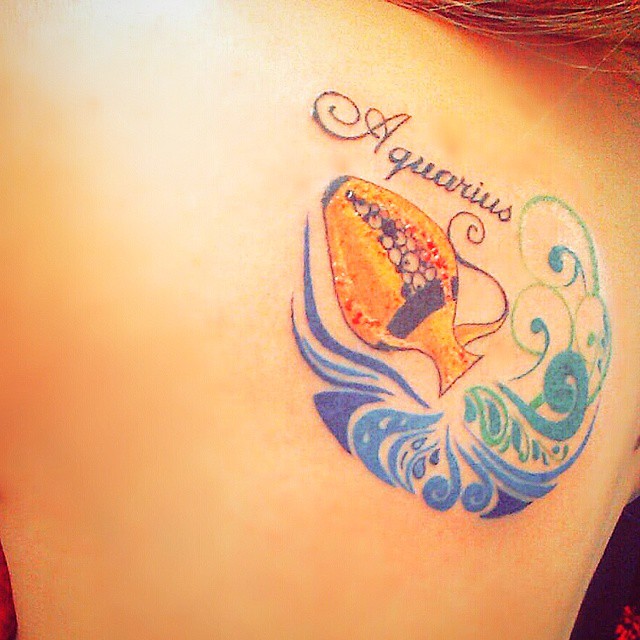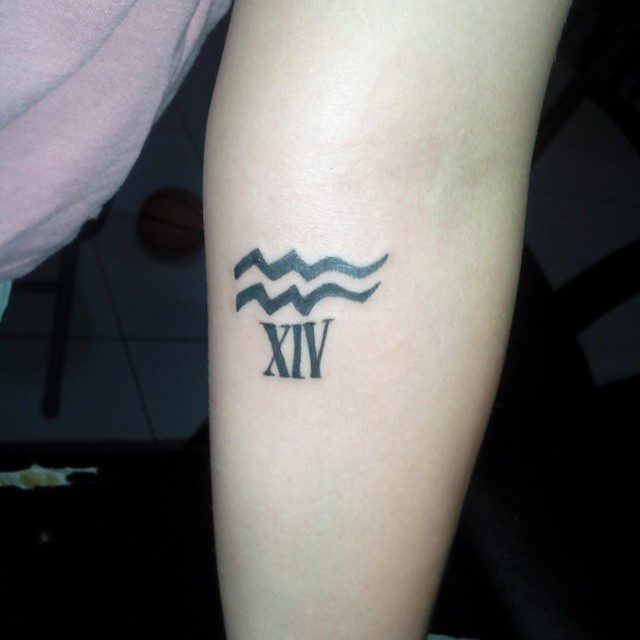 Dolphins symbolize intelligence and friendliness. Due to their sociable and playful nature, Aquarians find it easier to relate to dolphins. When inked properly dolphins form a pleasant body art. People also believe that dolphins can wash away their problems enabling them to make a better beginning.
They are also symbols of guidance and prosperity. Their playful nature represents independence which every Aquarian look for. You can ink the designs on your ankles, lower back and the nape.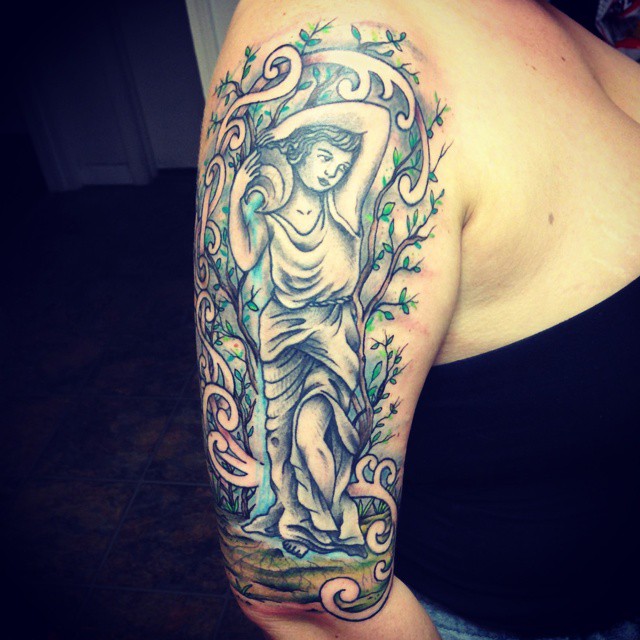 To Aquarians, freedom means everything. They hate living their lives according to the desires of others. A broken chain therefore forms a great tattoo for them. It represents the sense of being absolutely free from others. The tattoo may also mean that a person is suffering and striving for freedom.
The design looks great when inked on the wrist or ankles and in black.