30 Heartbeat Tattoo Ideas and Designs & Meanings – Feel Your Own Rhythm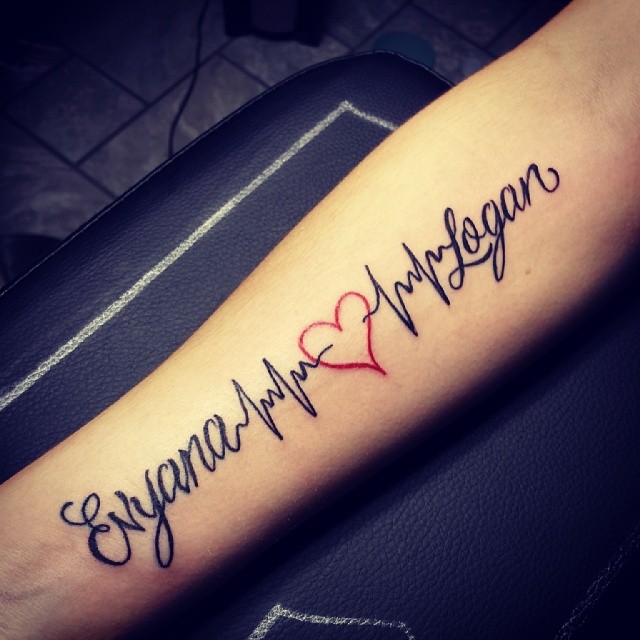 Tattoos generally come in a wide range of design and style. They can take any form and anything can be applied as a tattoo. The heartbeat tattoo is one of the rarest and most adorable tattoo designs.
These tattoos will take the design of the irregular lines, also called the EKG lines. They will be applied in different areas around the body and will come in various styles.
Temporary Tattoos are so fun and such an easy way to add a unique element to your look!
Order Now USD 5.00
Contents: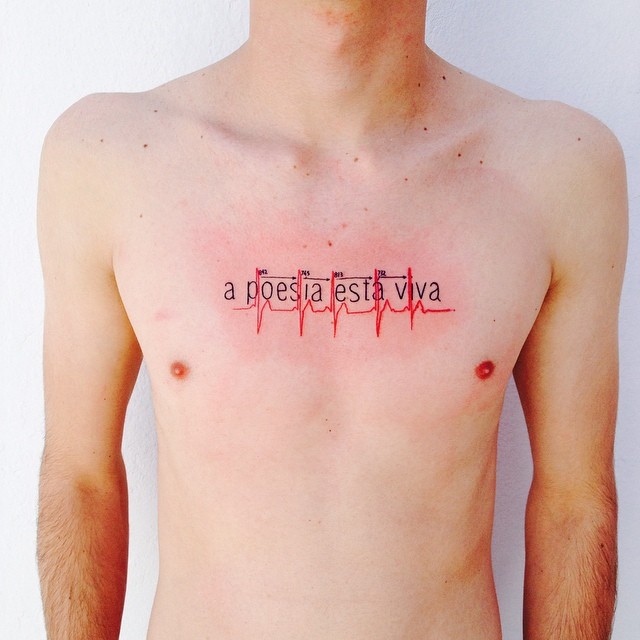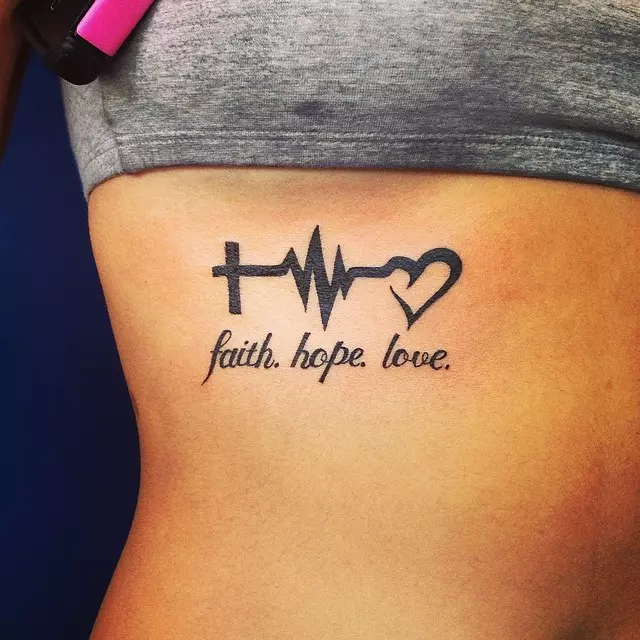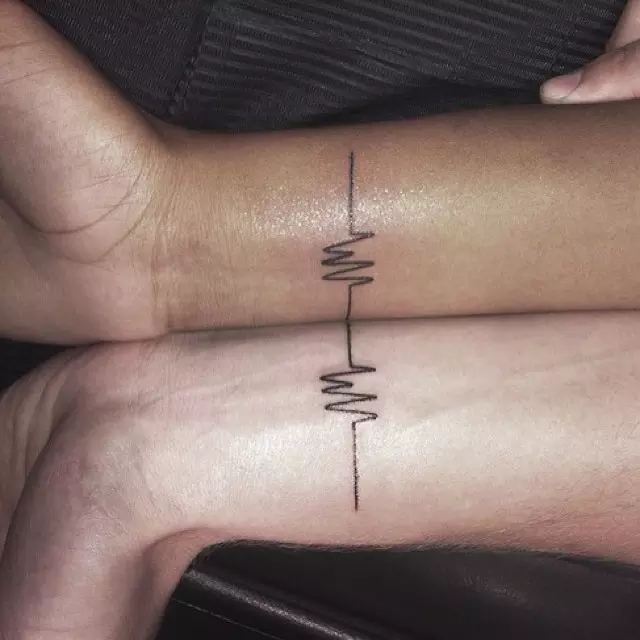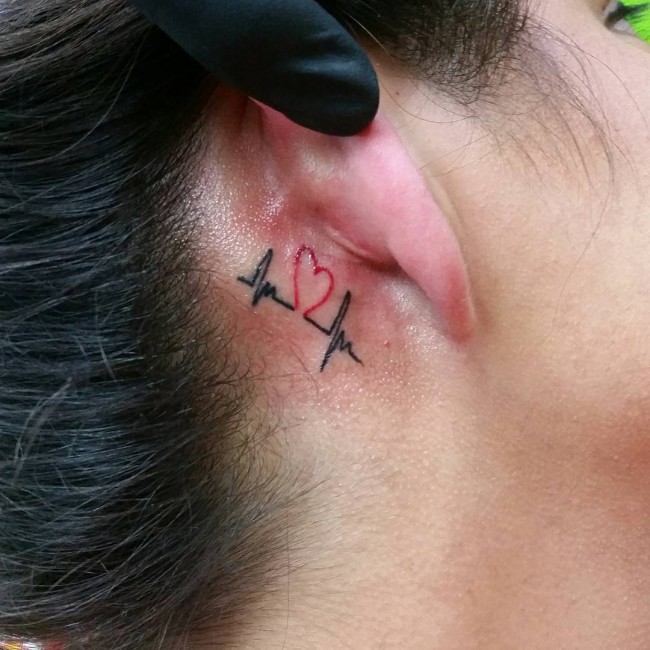 Meaning 
This tattoo can be applied with a romantic meaning and symbolism. It can also be designed with other symbols to signify something that relates to a person's life. The tattoo can be applied to symbolize life or the lack of it.
Some might apply it to show that their life lacks something that is very vital to keep them going.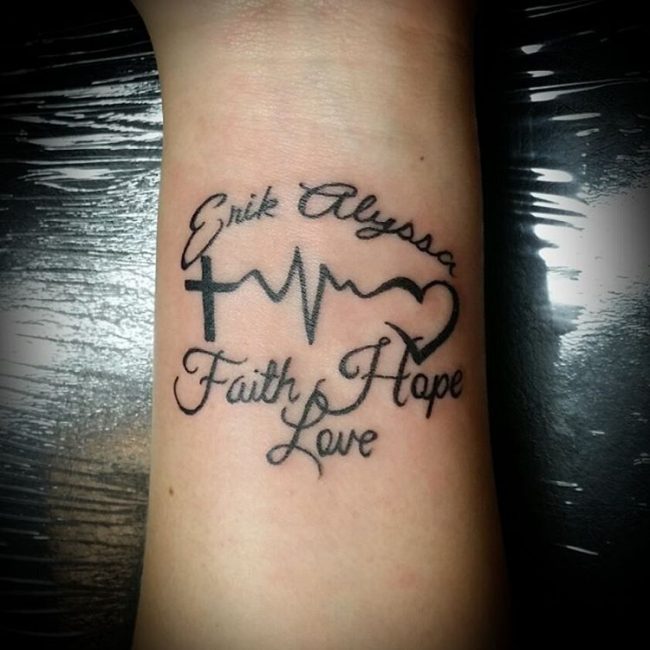 The tattoo can be applied along with some symbols to show that something vital is close to their life. If it is drawn along with a cross, it could mean that the person is extremely spiritual. Such tattoo might be used to mean that the person needs more of the power of the cross.
The bearer of the tattoo will believe that without the power of the cross, they wouldn't live perfectly. The cross in Christianity symbolizes Jesus. For that, the bearer of such a tattoo would be sending a message that they need direly need Jesus in their life.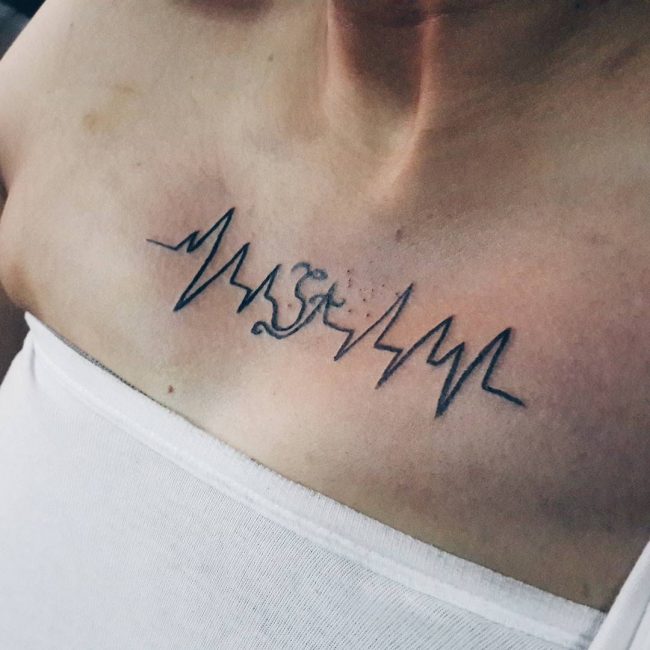 They can be used as a way of expressing a person's love to another. If it has the name of a person with the EKG lines, it might signify that the person is deeply rooted into the other person's life. Some say that the other person is their heartbeat.
This can be expressed in the form of a tattoo, in order to make it appear more adorable.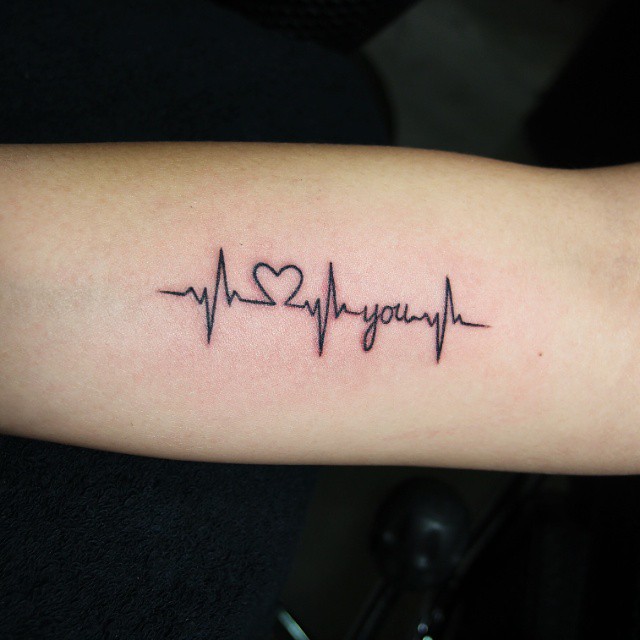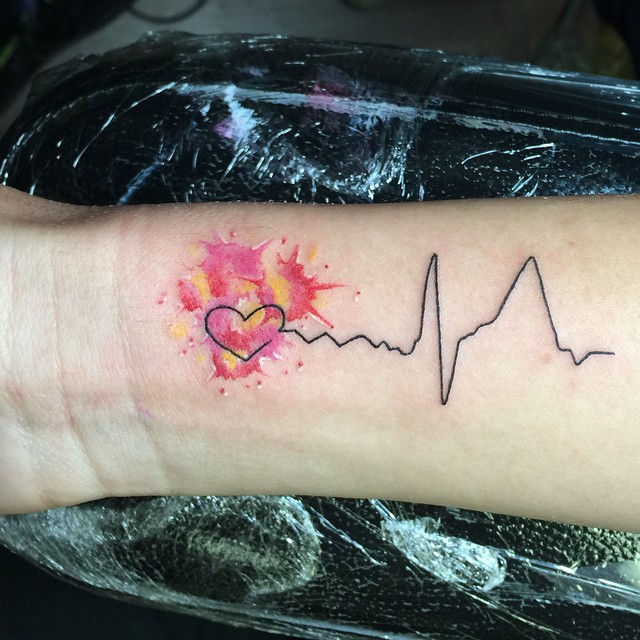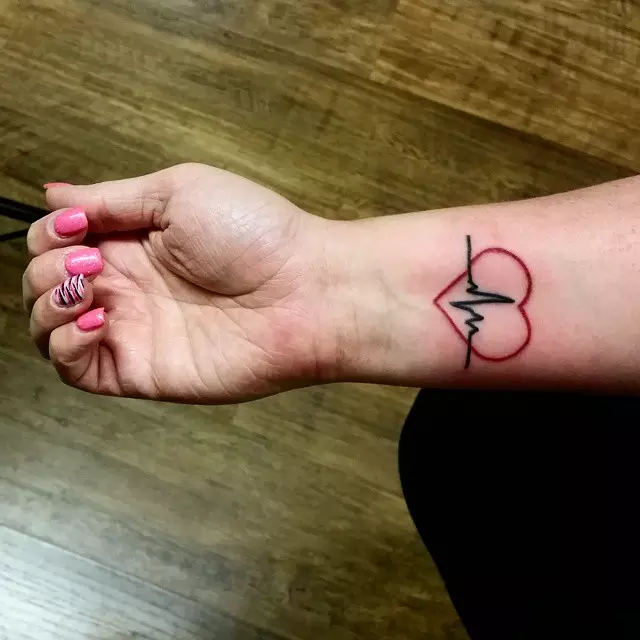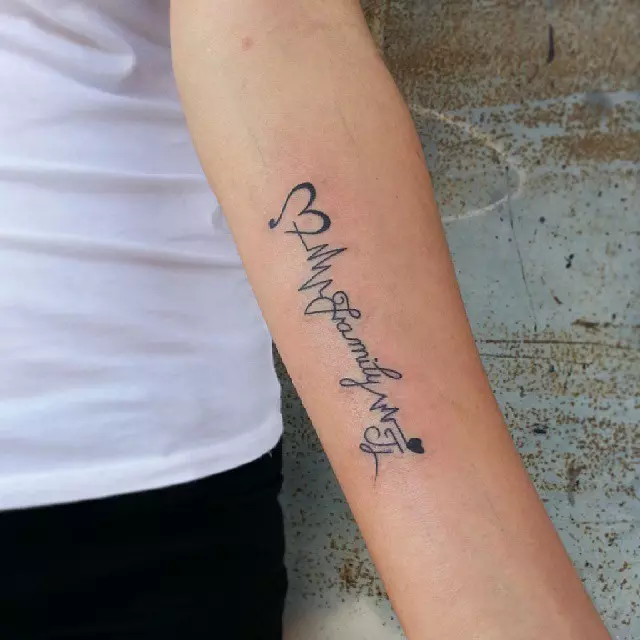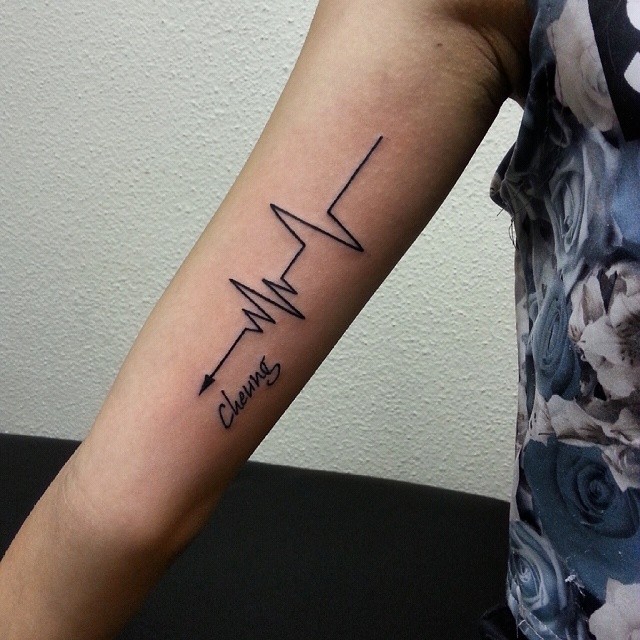 Some people apply it for the sake of its uniqueness. Others apply it to show that they have a new life. This can be a new life in a different perspective. There are some that have a new life in their love life, while others have a new life in their job.
It could generally mean that they have taken a new course in life and that it has transformed everything for the best.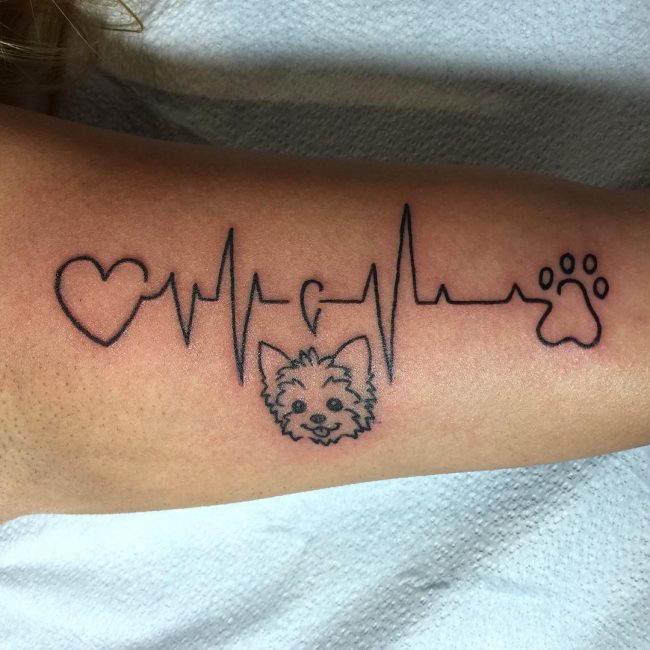 ---
back to menu ↑
Placement 
Like any other tattoo, the heartbeat tattoo can be applied anywhere around the body. Nonetheless, there are some specific areas that these tattoos are applied. In most cases, they will be applied on the wrist and the arm. They can also be applied to the chest or in the heart area. 
On the forearm, it can be applied as it covers the entire part of the forearm. It doesn't entail much design and styling. The lines can be applied near the joint of the forearm and upper arm, towards the wrist.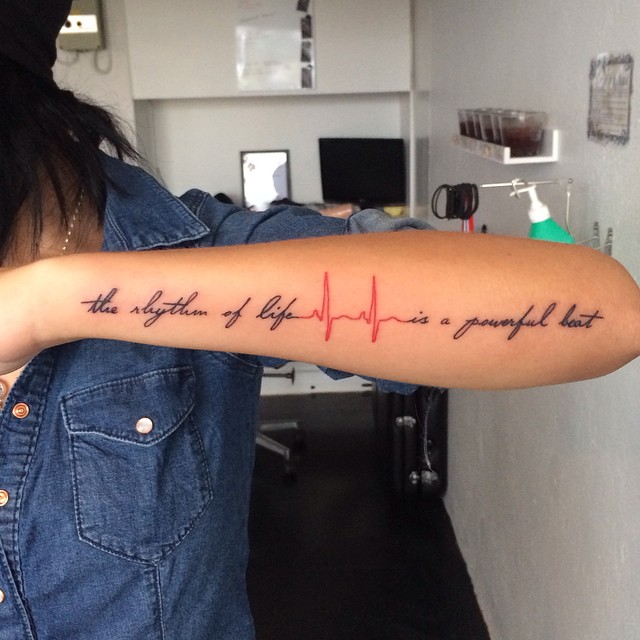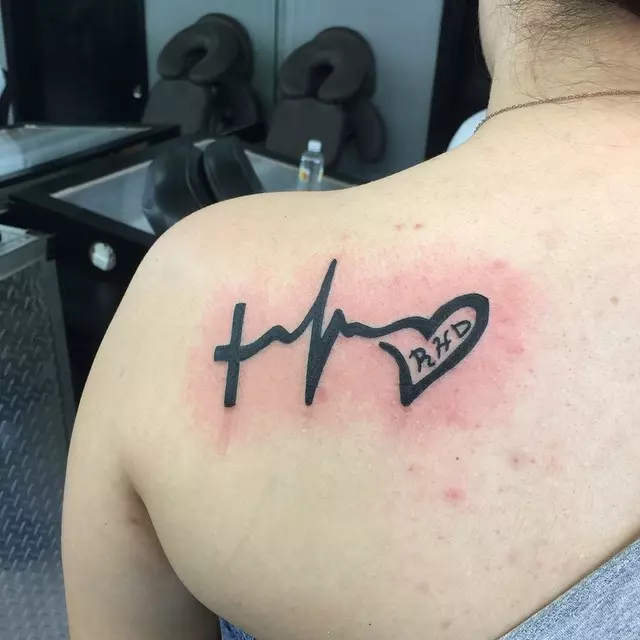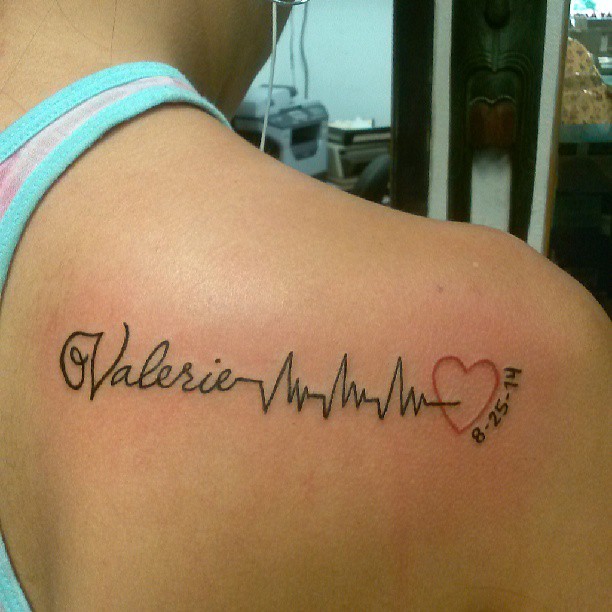 The wrist tattoo is also common and it is easily noticed by anyone. The heartbeat lines can rotate the wrist, or they can only be on the front side of the wrist. There are some that are applied to the foot, which might be on the front part of the foot. Some can be on the side of the feet, around the ankles.
Wherever you choose to apply your EPK lines tattoo, ensure that you apply them in an appropriate area.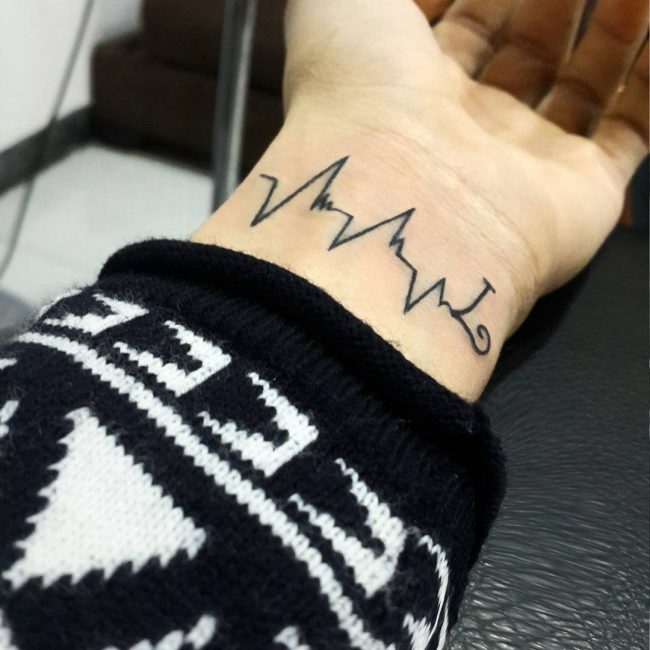 ---
back to menu ↑
Types of Heartbeat Tattoo
There heartbeat design tattoos do not necessarily have a special category. Nonetheless, they do come in different design and style. This is what makes them fall in different forms. The design of the lines and the extra symbols added on to the EKG line tattoos is what makes them different.
Here is a look at some of the types of the EKG line tattoos:
Dated heartbeat design lines
You can have some heartbeat designs, which have been applied along with a particular date. This one can be used to remind the person of a particular special date in their life. In most cases, the date applied is a proposal date, a wedding date or any other day that is special in the love life of a person.
It could also be a date that the person got back their life. Whether they were sick or had a new turn in their life.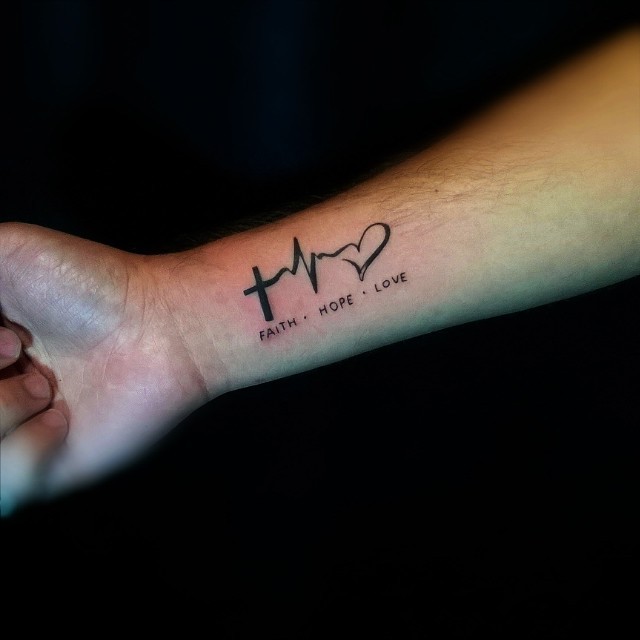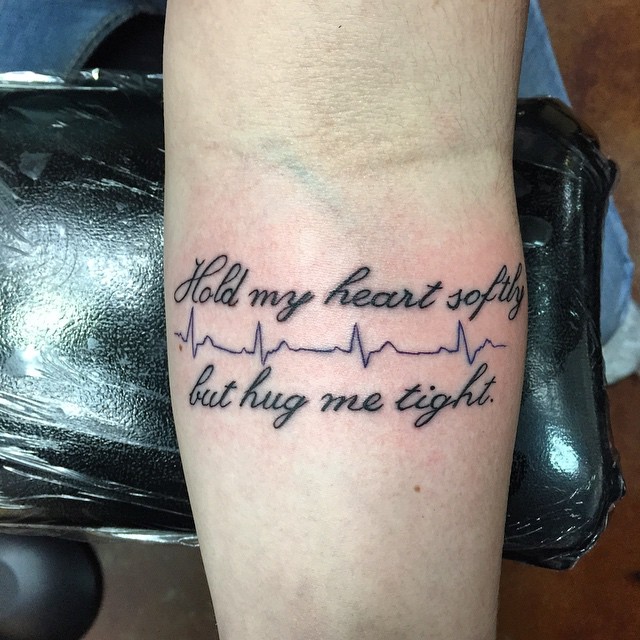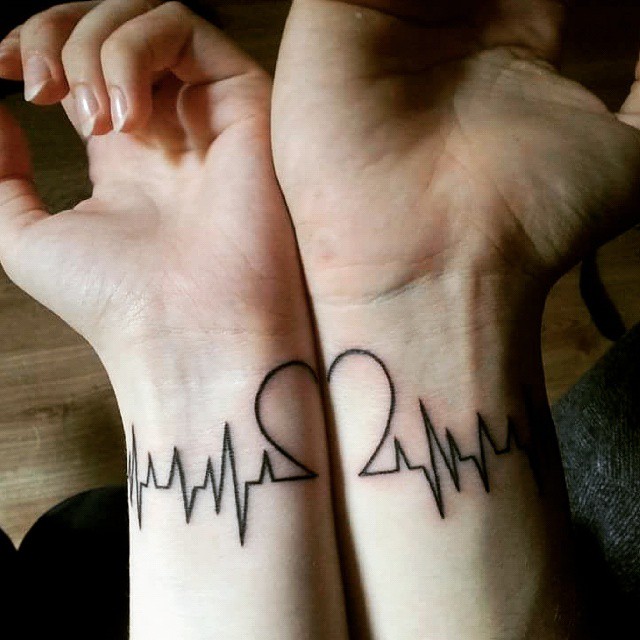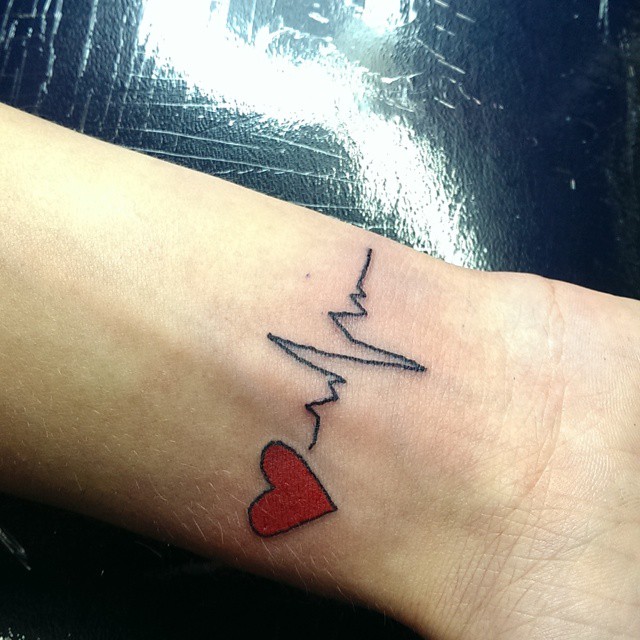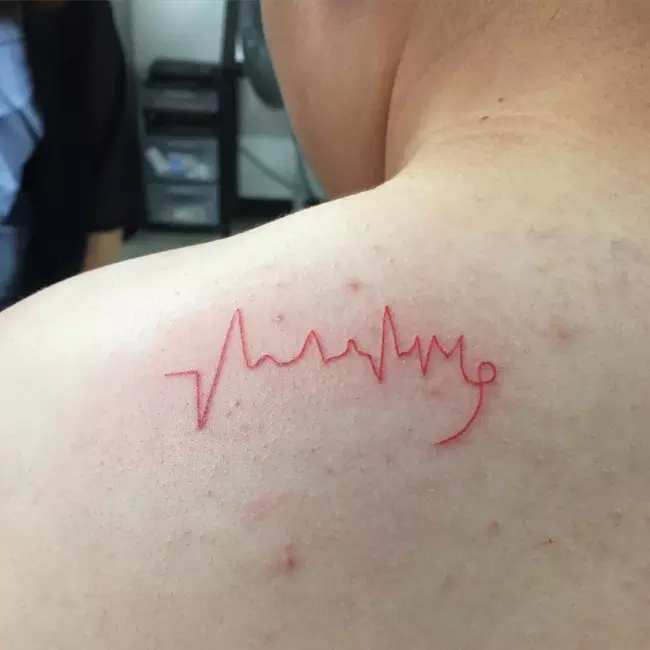 You can also have the heartbeat design tattoos that come in different colors. There are very many colors that can be applied with this tattoo. Regardless of the color that you choose, you will want to ensure that it is appropriate. Red is the most used color, probably because of the color of the blood.
Nonetheless, you can choose to use other types of colors. Always ensure that you choose the color wisely and the color that you choose should match the meaning that you intend. Every color has its apparent meaning, so you will want to ensure that you choose the color perfectly.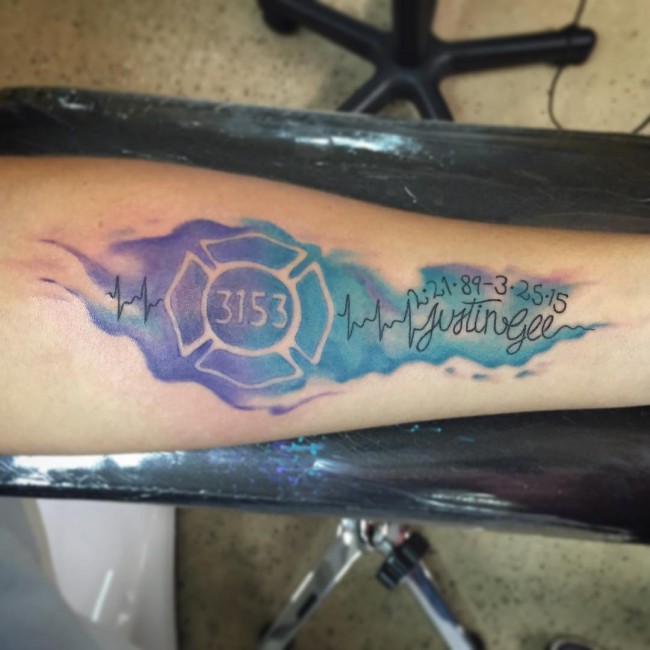 Blurred effect heartbeat design

 
There can also be a tattoo that has some blurred effects. This one is mostly used for its aesthetic effect. It tends to look more stunning and appealing, compared to the sharper tattoos.
Regardless of its aesthetic aspect, the blurred tattoo can be used to show that someone has overcome what they were going through. It shows victory over a particular challenge.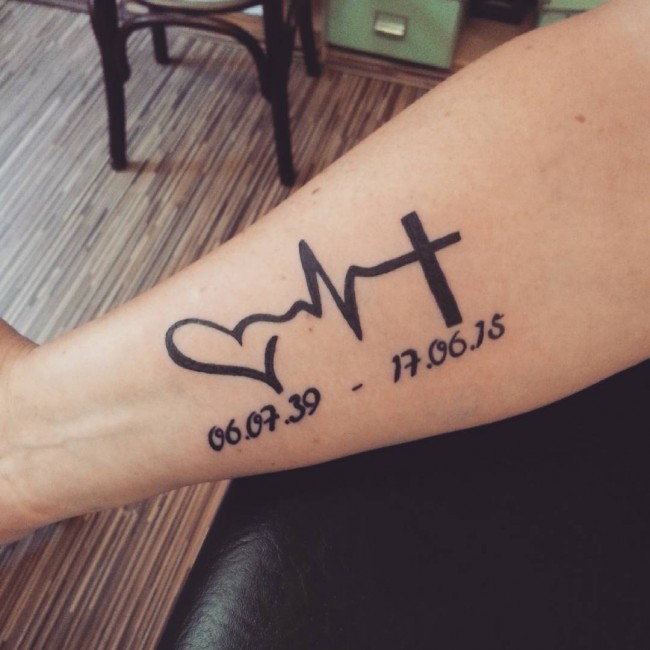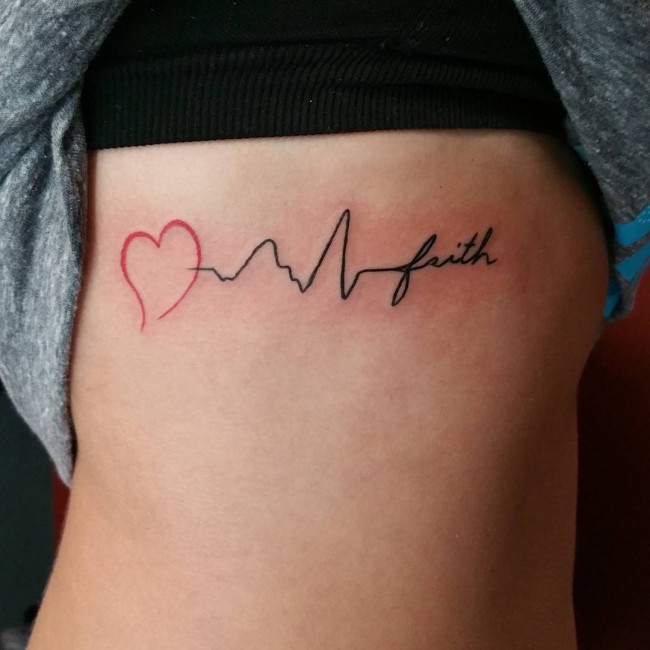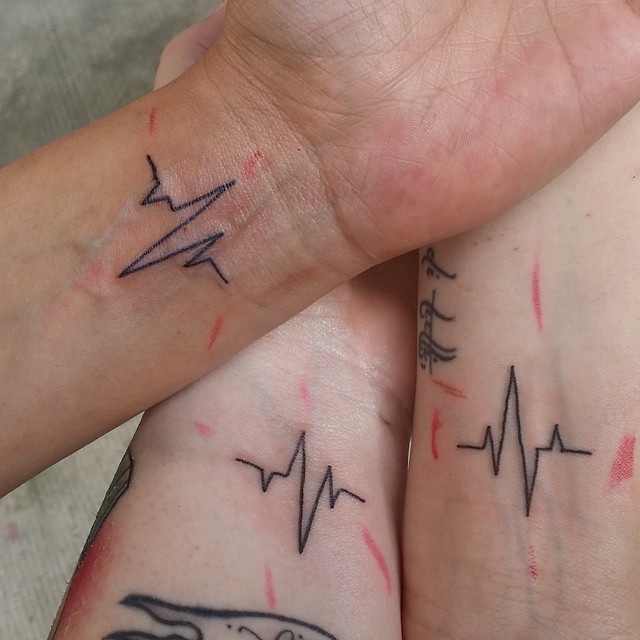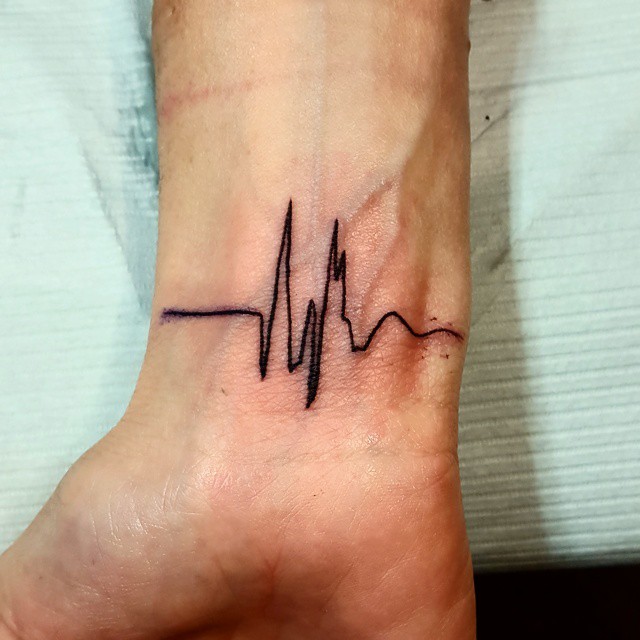 This is a common tattoo that is designed to show the exact meaning. It can have the name of a person, or it can basically have the a set of words. This type can be used by people in love or those that are deeply rooted in their faith.
It can also be a tattoo dedicated to a child by the parent, especially if they fought through a lethal disease or a situation that saw them having back their life.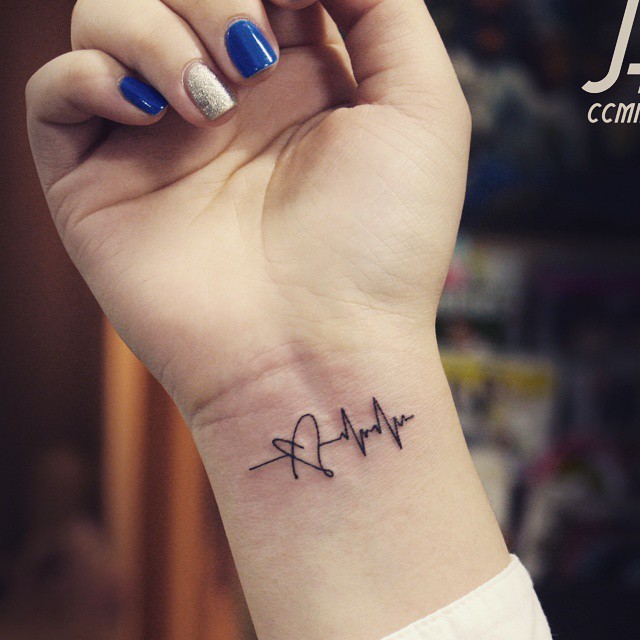 Heartbeat with elements/symbols
You can have some symbols that will go along with the EKG line tattoos. The symbol that you choose will be the major point of focus, so you will want to be logic when choosing. You can add a real heart symbol, a red heart, a cross or something else. 
With these tattoos, always ensure that you are keen when choosing them. If you have problems choosing the right design, always contact a professional tattoo artist.