50+ Awesome Shoulder Blade Tattoo Designs & Meanings – Best Ideas for Life (2019)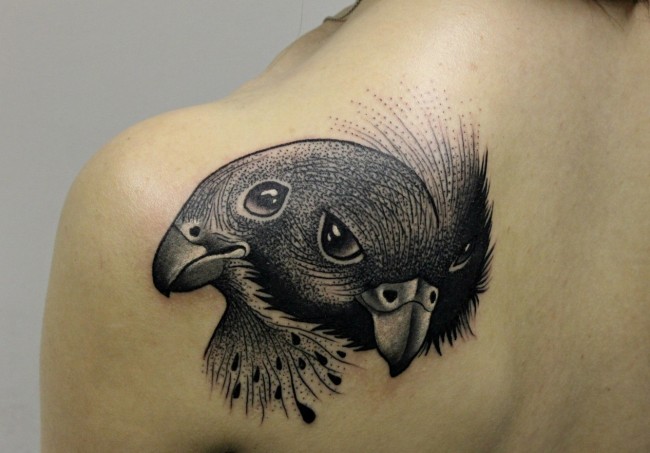 Are you thinking about tattooing shoulder blade tattoos? Well, blade tattoos can be some of the most prominent tattoos you can get. They are fast becoming top choice and even more sought after place for tattooing amongst fashion conscious men and women.
So, if you are considering a tattoo on your shoulder blade then read this article further, as it shares some insights on shoulder-blade tattoos.
Contents: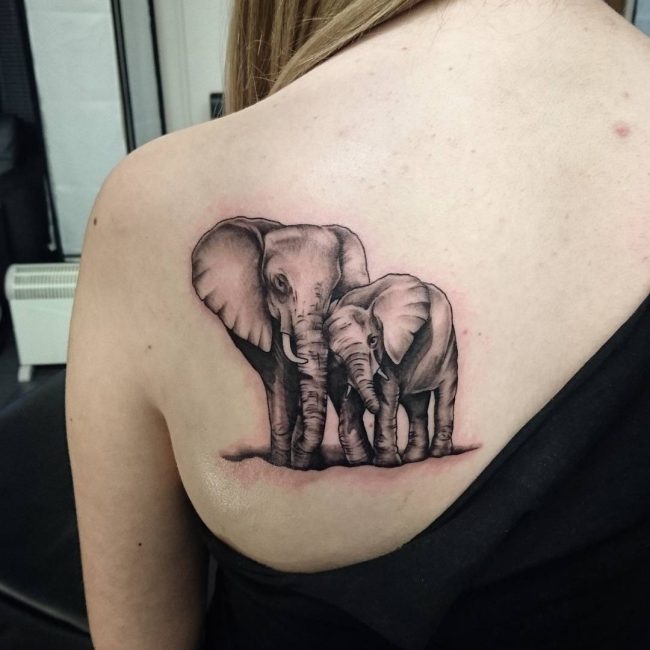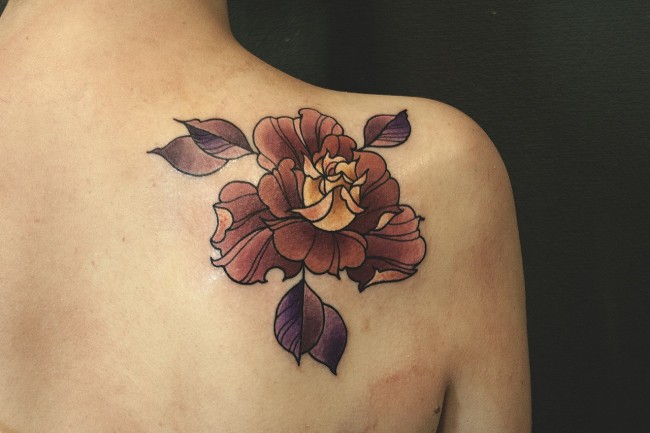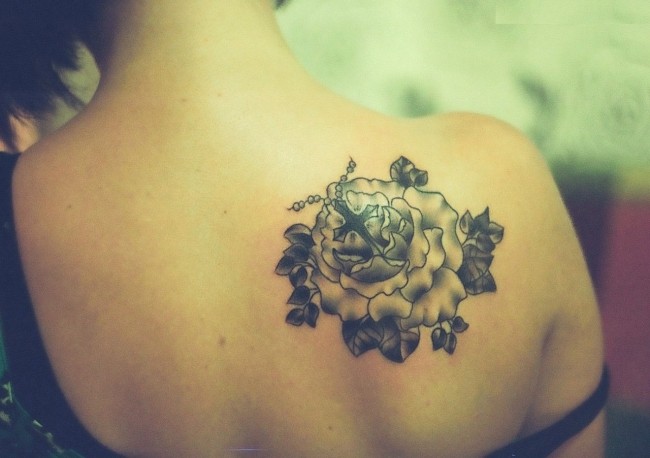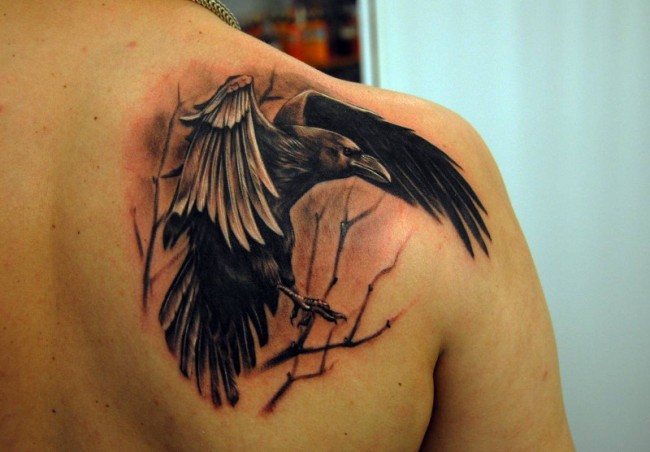 Why have a tattoo on your shoulder blade?
Blade tattoos brighten up the shoulder to a very large extent and are considered very appropriate and extremely stylish. They also add a lot of vibrancy and color at the same time. More so, it is very easy to cover up a tattoo on this part rather than on the feet or the arms.
And what's more, there are just so many shoulder blade tattoo ideas available to choose from so you can be sure to find that which will enhance your personality for the better.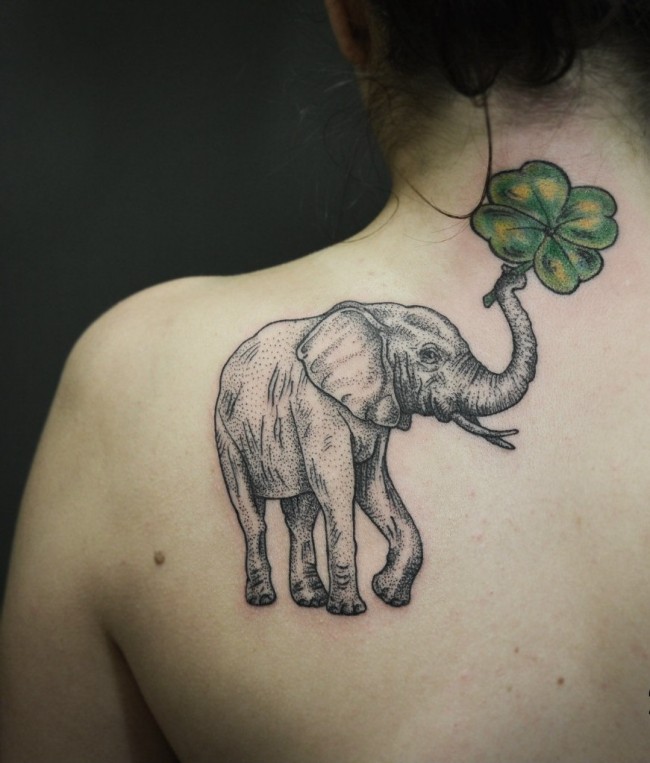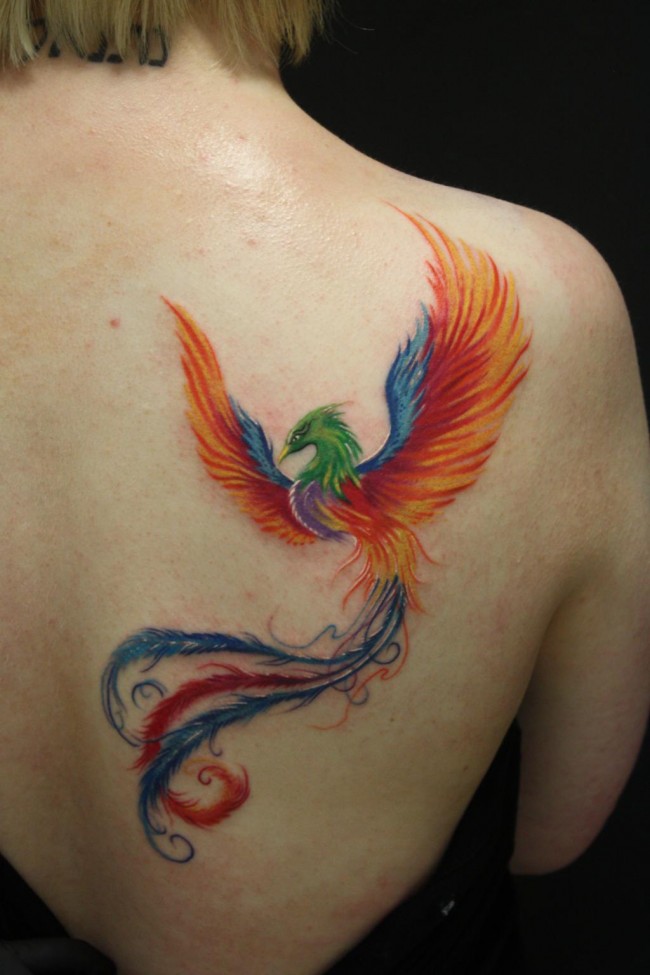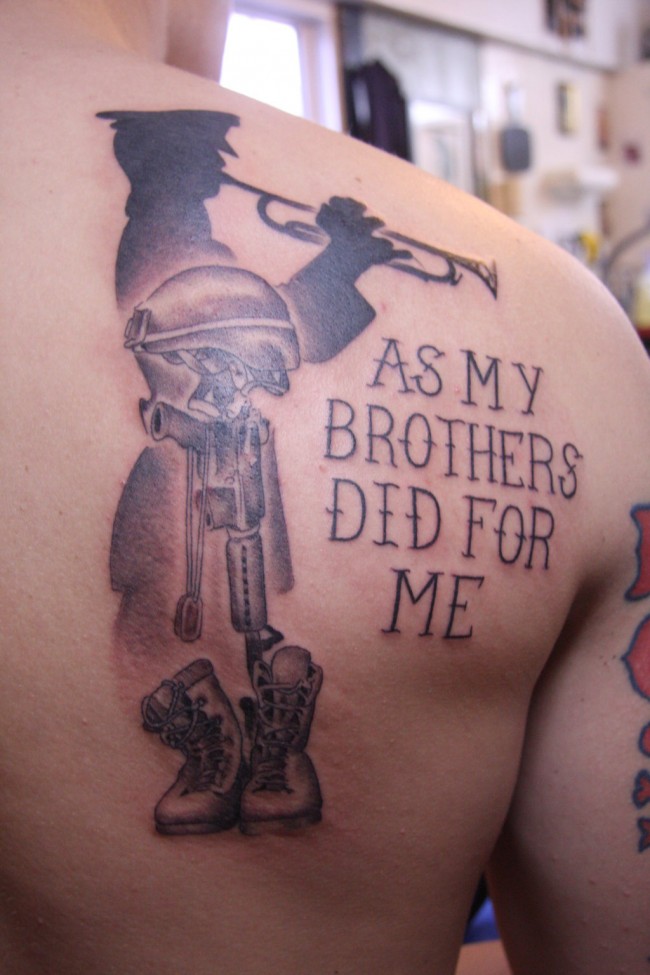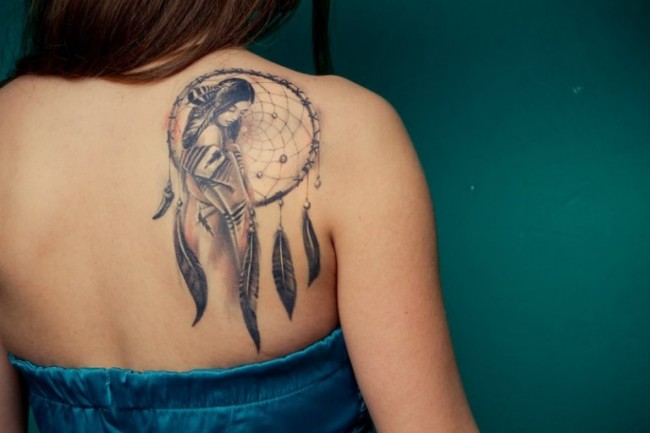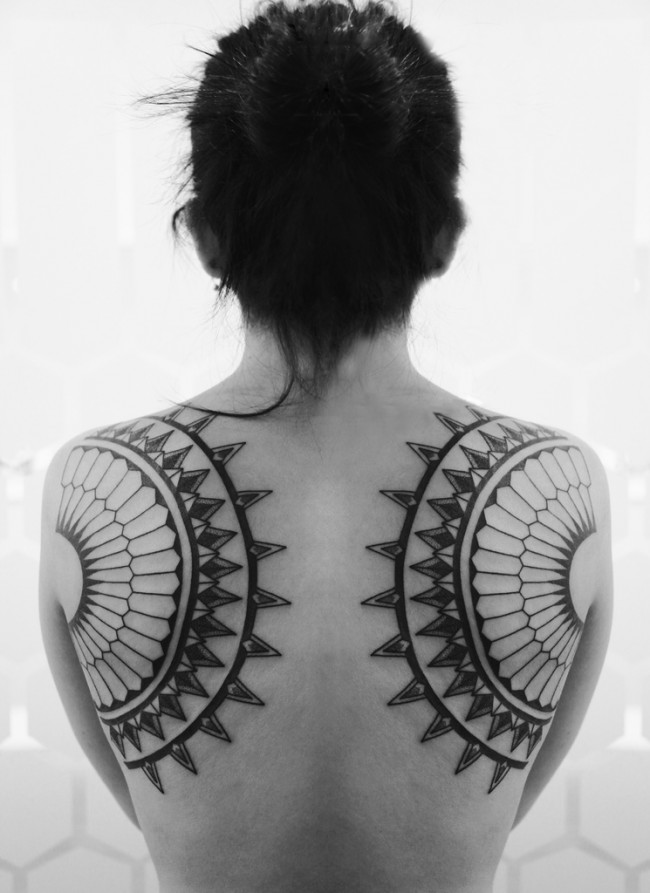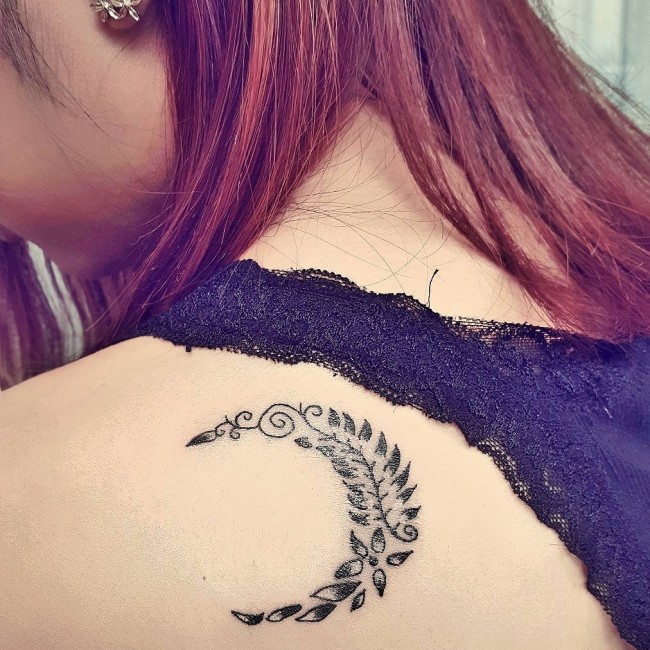 ---
back to menu ↑
Shoulder Blade Tattoo Design Ideas
When it comes to shoulder blade, there are many various tattoos one can try. However, not all of them would suit everyone hence choosing the right tattoo that matches with your personality is important.
Therefore, before getting a tattoo on your shoulder blade, ensure you consult with your tattoo artist so he/she can guide you about the various designs ideas that would look good on you.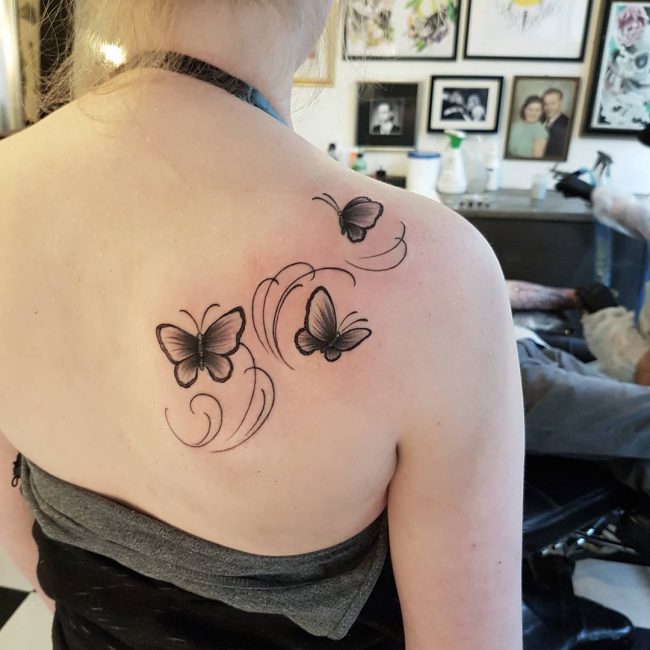 You can also browse through various ideas online to find tattoos that represent or describes you the best if you want to have some meaning associated to your shoulder blade tattoo.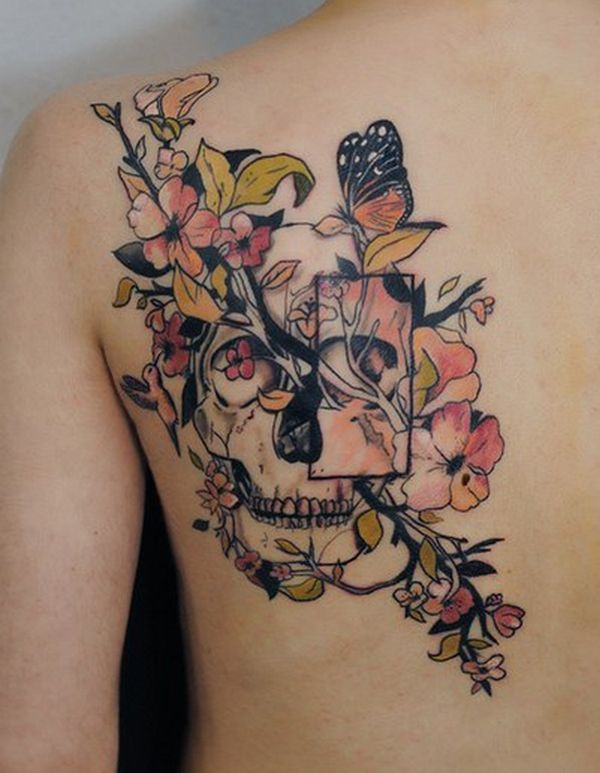 Here are some design ideas that you should consider:
Since your shoulders are very spacious, it can easily accommodate some of your favorite scriptures. And if you have some quotes from an eminent person you can put it in your shoulder blade tattoo design.
However, you have to be careful by taking your time when choosing the scriptures or quotes for your shoulder-blade tattoo because it can be very expensive and painful to get rid of a tattoo.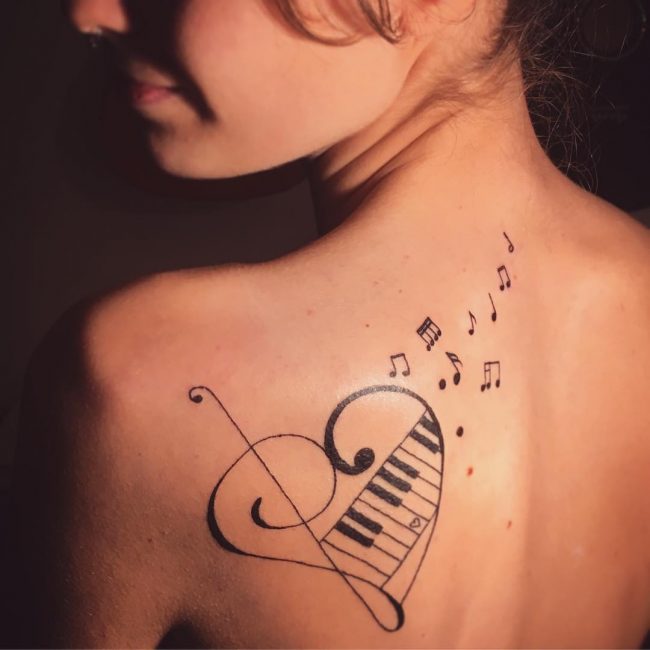 It is no doubt that shoulder blade is also a great area for getting memorial tattoos. You can get the names of your children as your children means so much to you or the face of a person that you love and adore so much. No doubt this will have a special appeal for you.
In short, whatever you choose, ensure it has a personal attachment for you.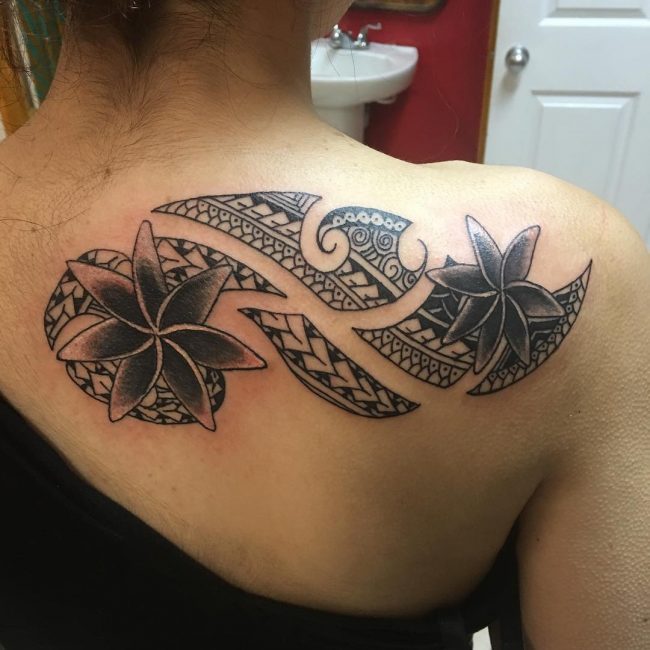 This is one of the most popular designs on the market today. Usually done only in black, and very flat and graphic, tribal designs are very much in vogue nowadays for an unparalleled look. The design idea is called tribal because the designs stem-back to pre-colonial times.
These designs also allow you to get a rough and wild look that you can flaunt to express your attitude.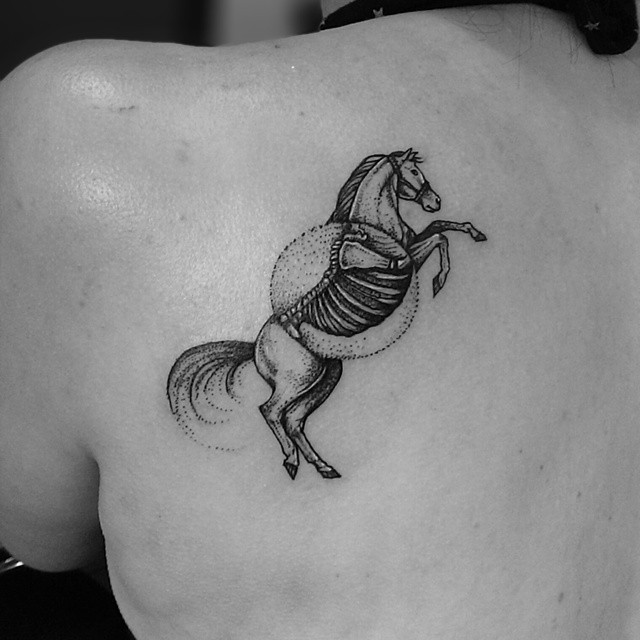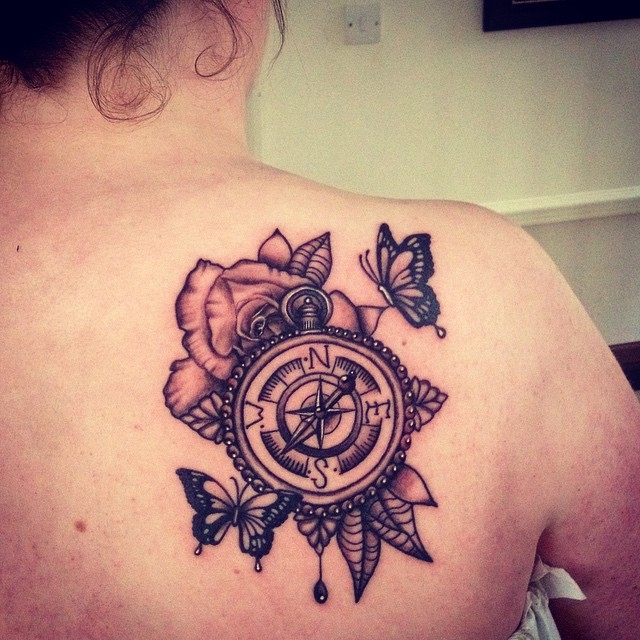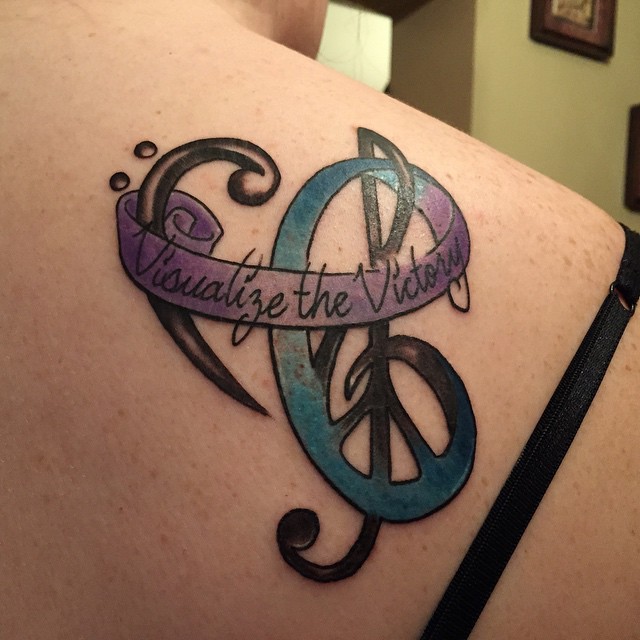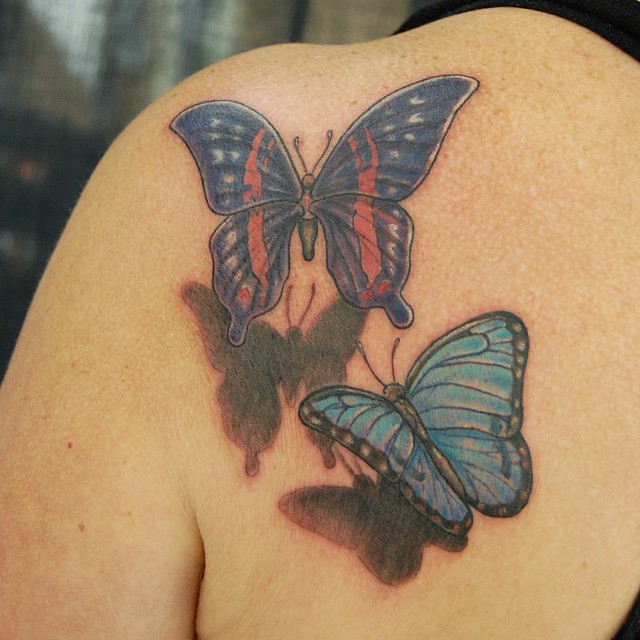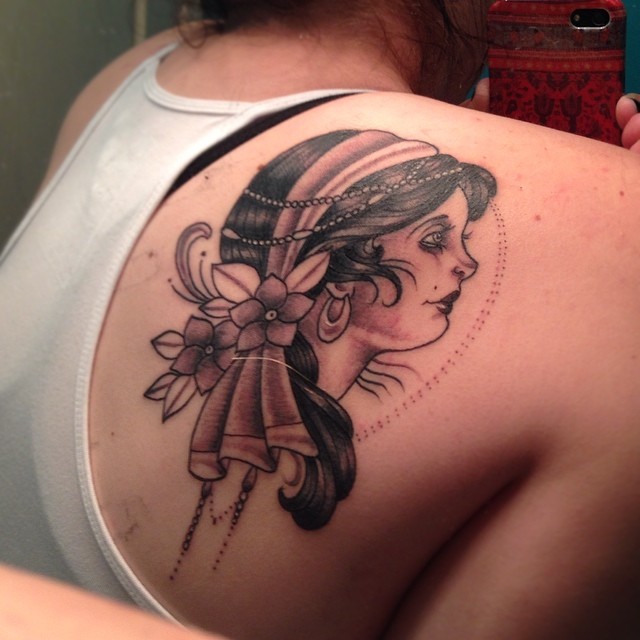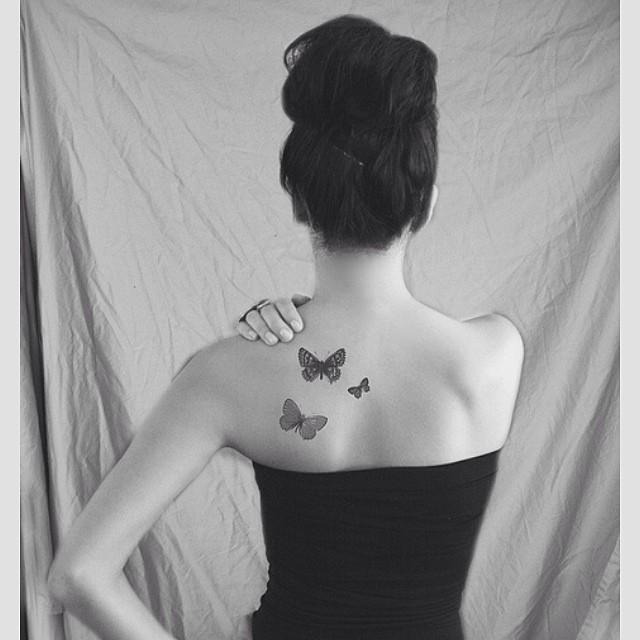 This design usually speaks volumes about you and your personality traits. All you need to do is rely on your birth date or the zodiac of someone you love so much and ask the artist to create a personalized and unique zodiac tattoo design on your shoulder blade.
More so, this design is sure to create an aura wherever you go.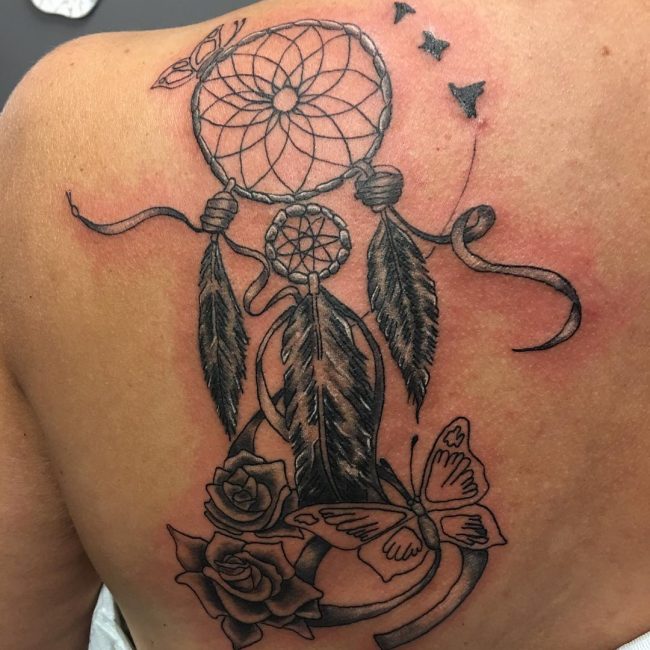 Also known as Black and Gray or Black and White tattoos, this design uses no color. It is ideal for people who spend most of their time in the sun or people with darker skin because they don't have to worry about fading. These tattoos can still be a beautiful, complex, and entirely wicked ordeal when done right.
This shoulder blade tattoo design is very popular amongst men of all ages. It is a very unique tattoo design and having on your shoulder blade can make you stand out in the crowd. What's more, the curve on the shoulder blades adds the depth to this design making it appear real.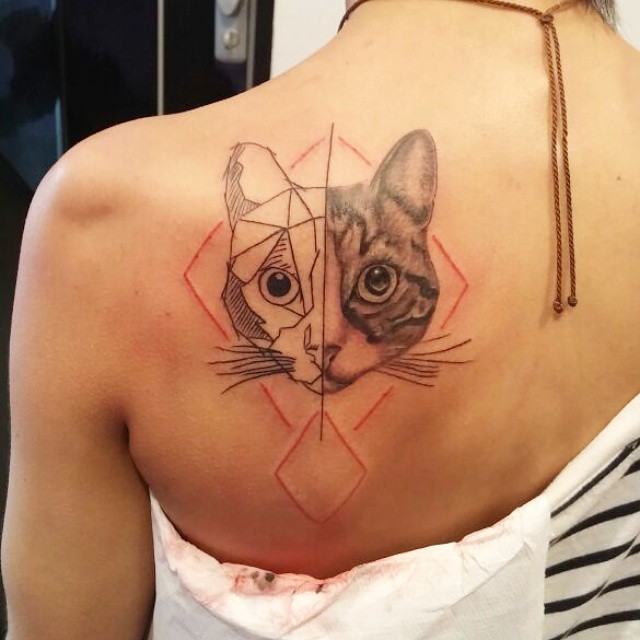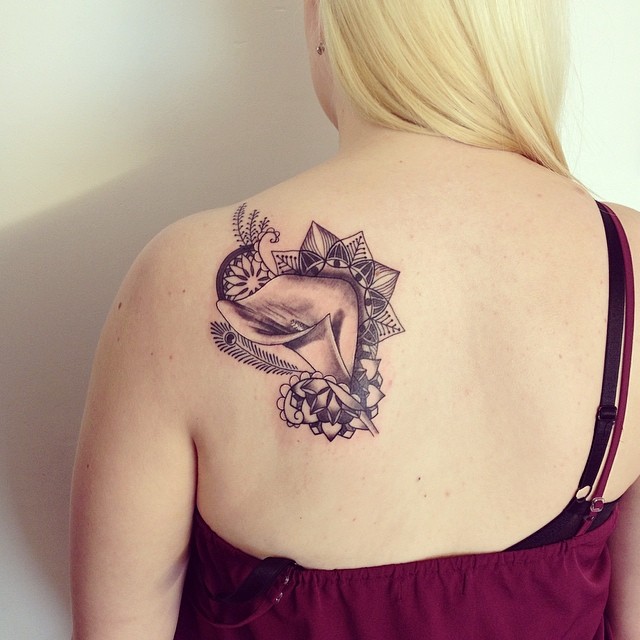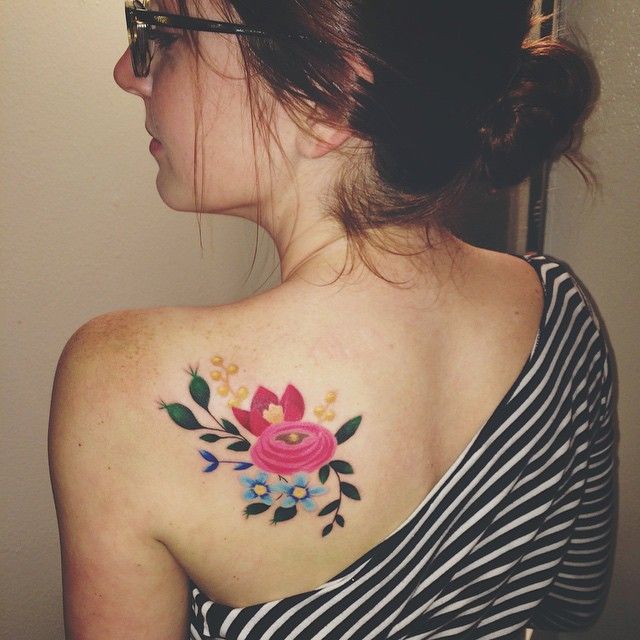 The aboriginal sun symbol consists of a large circle that is surrounded by other small circles (preferably eight). It is a perfect design for shoulder blade tattoo. The artist usually outlines a simple sun tattoo in black ink and he can choose to leave it either filled with black ink or unfilled.
This type of design consists of full color pieces lined with black and also shaded. Fortunately, there are 2 options of color design to choose from including old style traditional tattoos and subtle color merging.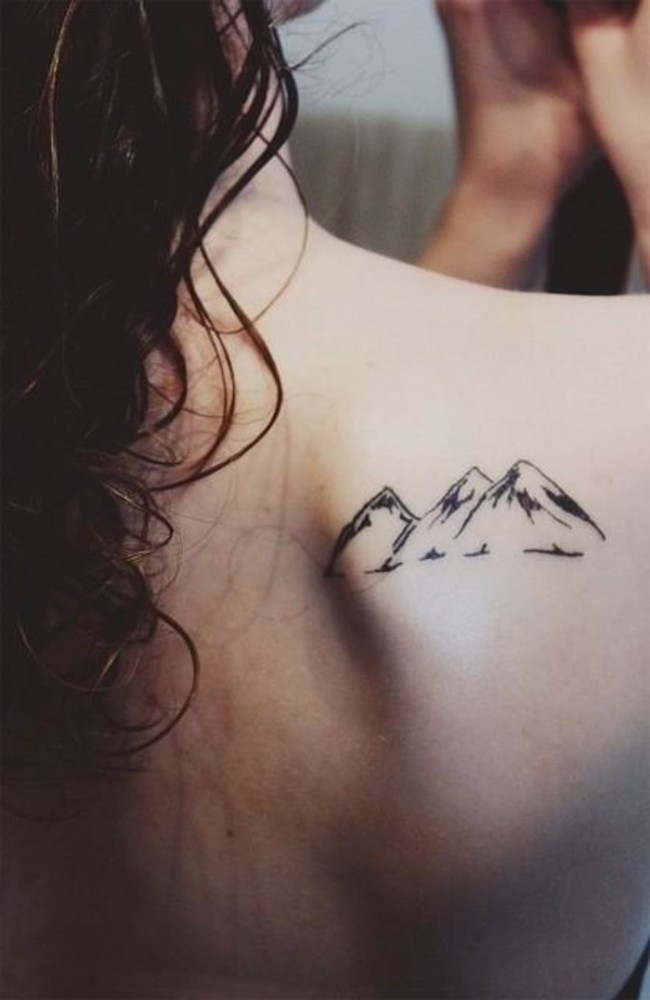 For the subtle color merging the artist uses color shading to come up with design while for the old-style traditional design, the artist normally uses block color with no tones.
Portrait tattoos require a large space to draw so the artist can capture all the details that make the portrait come to life hence they look good on the shoulder blade (since the shoulder blade is very spacious).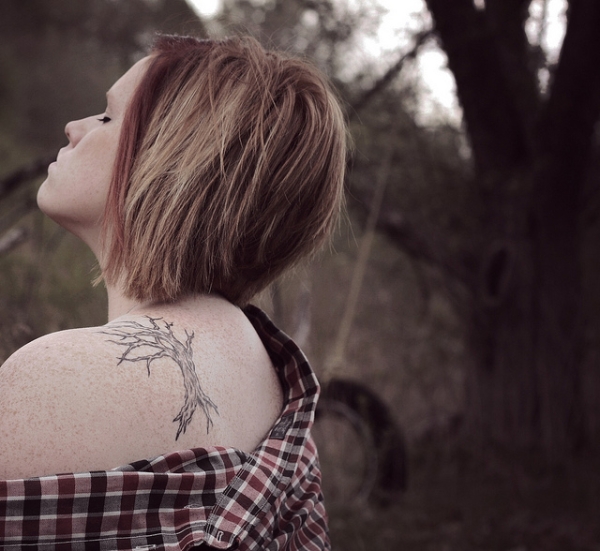 You can choose a portrait tattoo to show your support for a certain role model, memorize your loved ones or simply have a certain wicked portrait in mind that you want on your skin.
However, always keep in mind that whatever portrait tattoo you choose, just make sure you are going to be proud to wear it for the rest of your life.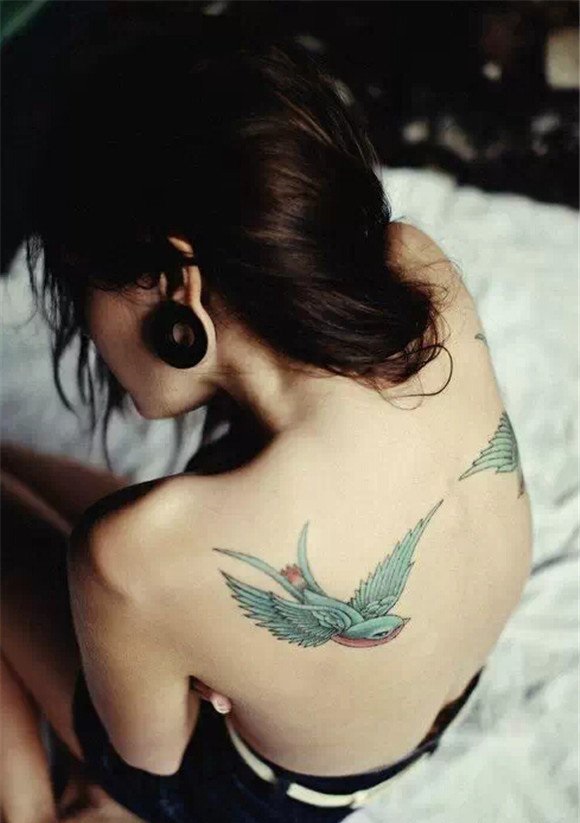 More designs for your shoulder-blade tattoos that you should consider include floral designs, images of animals or insects such as a dog, lion, panther, ladybug, scorpion and butterfly, shooting stars, or what on earth you really love.
As mentioned above, there are various design ideas when it comes to shoulder blade tattoos so these are just a few. However, it is important to remember that for your shoulder blade tattoo to look great on you, size, pattern, color and design of the tattoo has to be in sync with other.
Also, make sure you follow all the tattoo after-care guidelines recommended by your artist to avoid complications.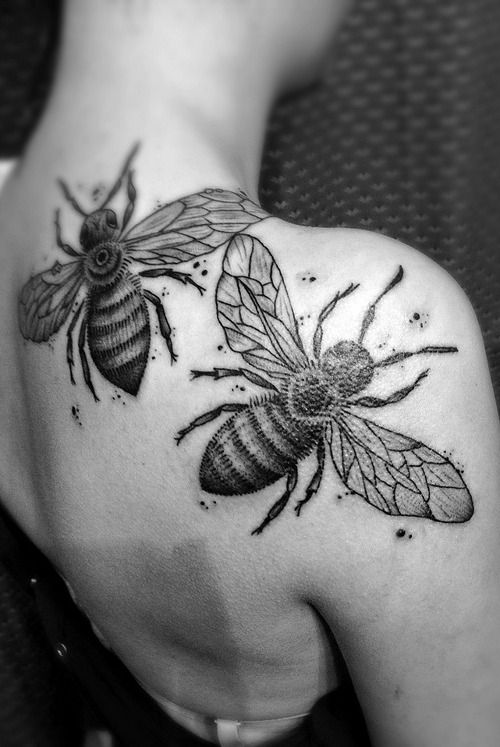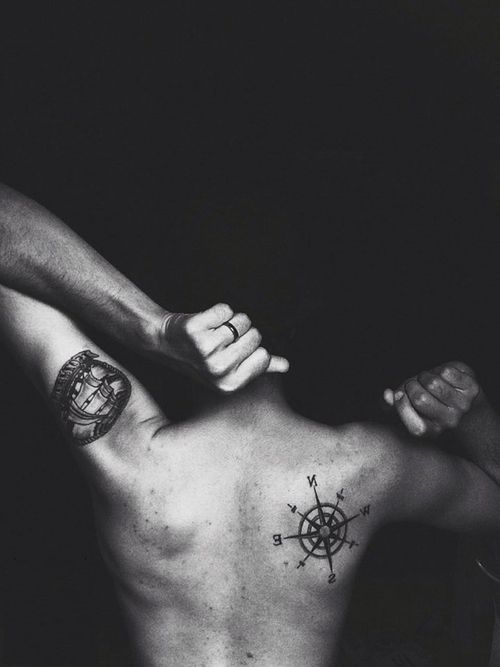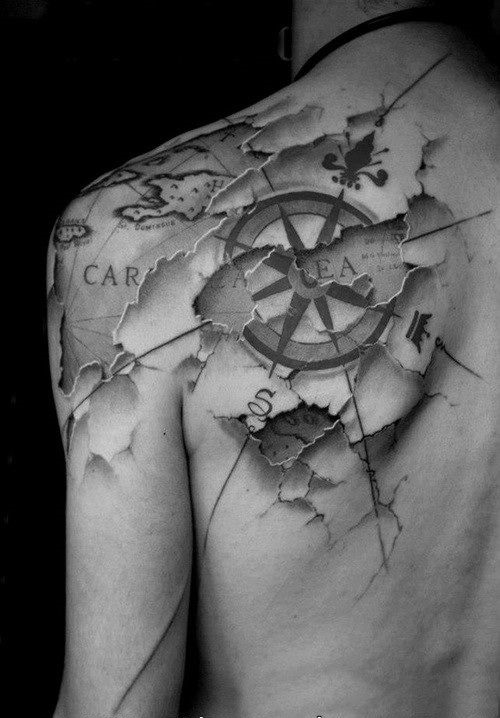 With so many shoulder blade tattoos designs out there, choosing the right one is essential.
Therefore, if you want a good tattoo design which will perfectly complement your shoulder blade and make you look outstanding; ensure you get one designed only by a professional tattoo artist with lots of experience in shoulder blade tattooing.