95+ Sweet Heart Tattoo Designs & Meanings – True Love (2020)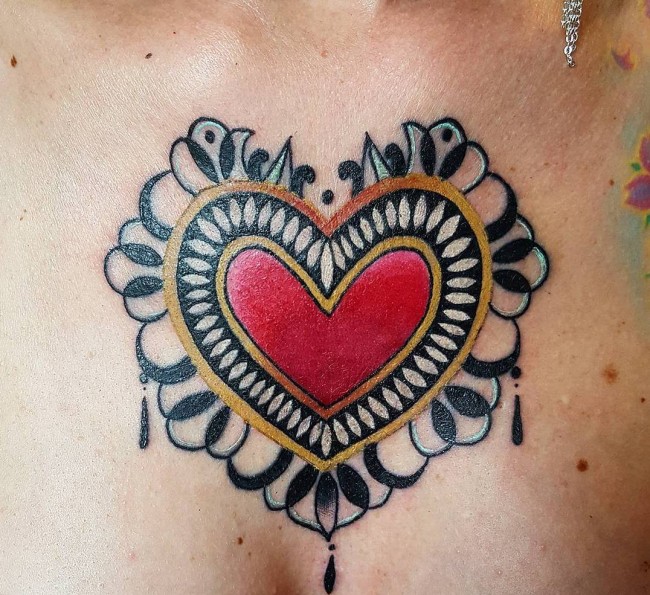 Heart tattoos do represent a multitude of things. When it comes to religion, heart tattoos usually represent the Christian symbol of a sacred heart. A sacred heart means commitment to the divine heart of Christ. It thus represents and recalls Christ's love for us.
Other meaning of heart tattoos can be compassion, true love or courage, and can therefore be used to express love, grief, loss or memorial to the deceased.
Contents: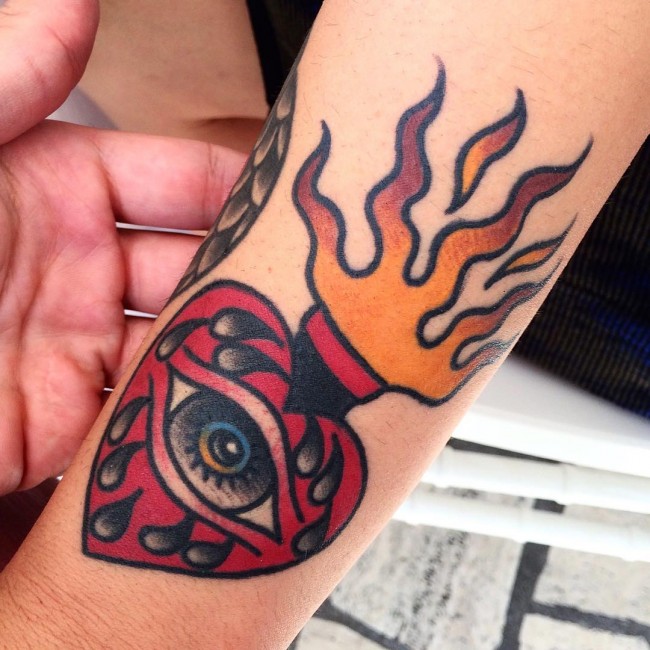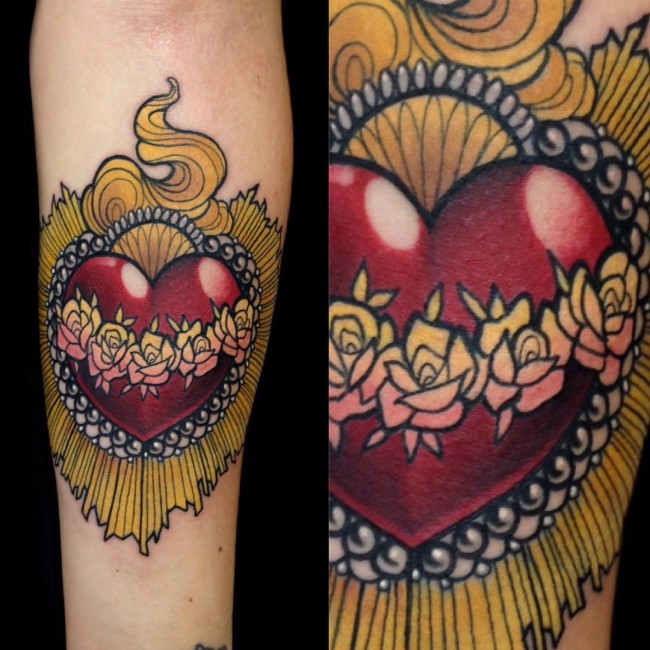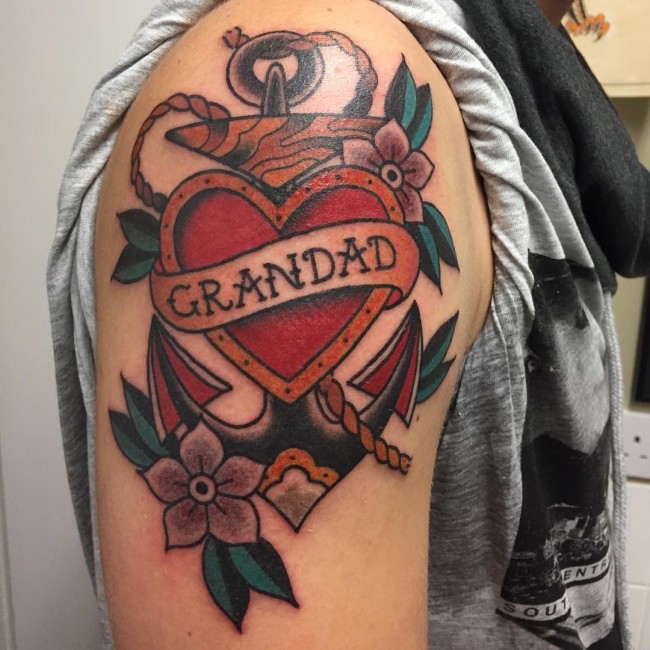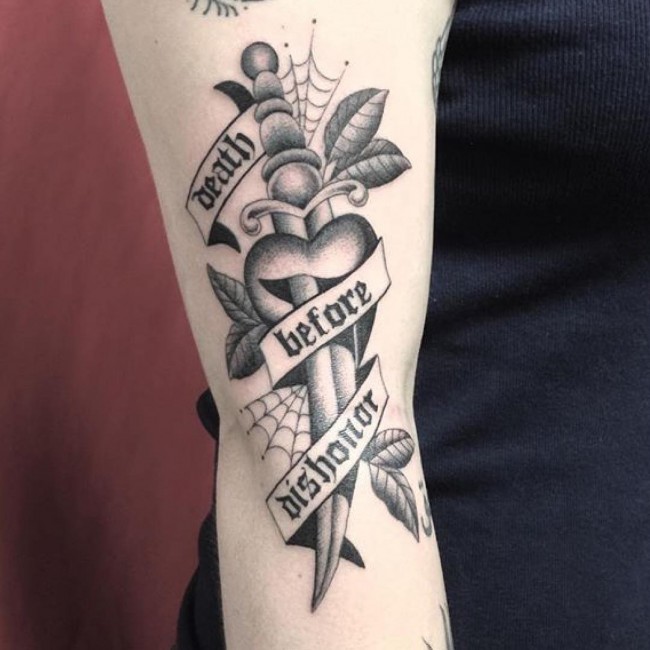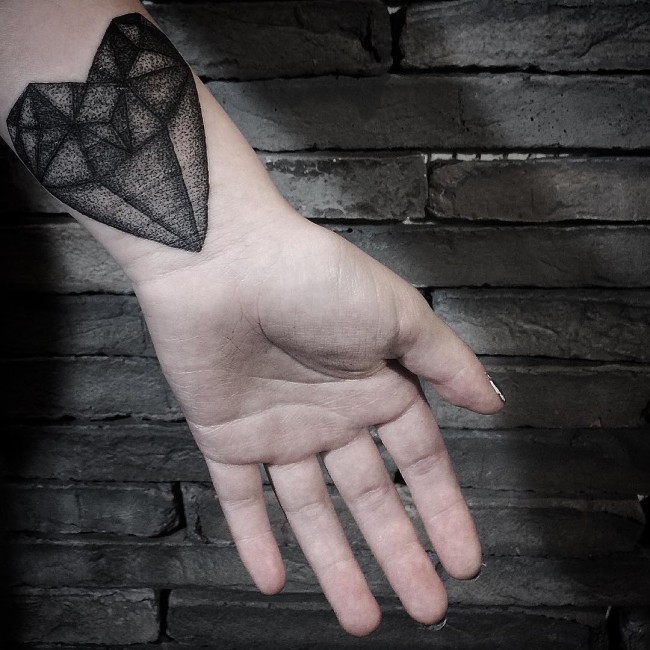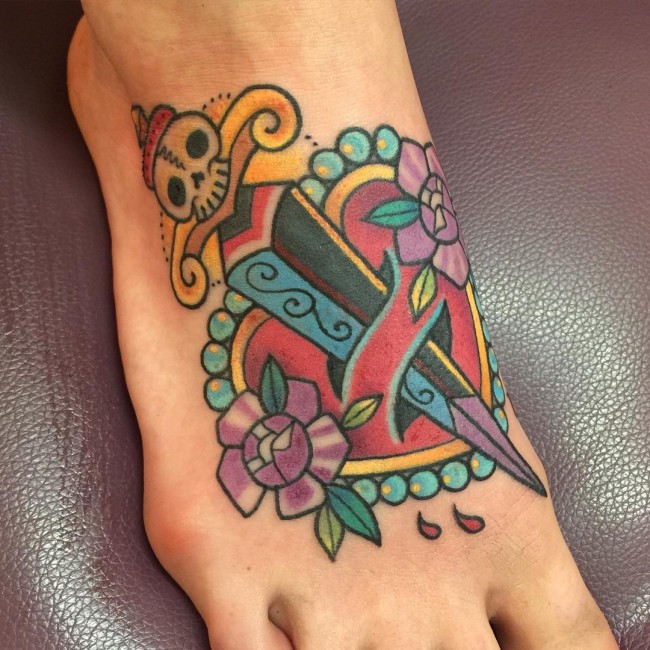 In Buddhism, heart is connected to the Dharmacakra, which in other words means the "wheel of law" and as such heart tattoos in Buddhism context is a symbol of the perfection of the universe. In addition, it may also convey spiritual devotion, mindfulness, and compassion.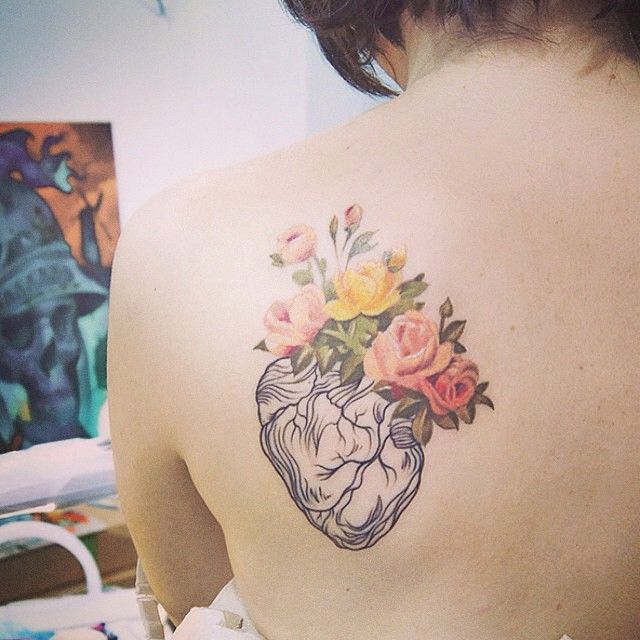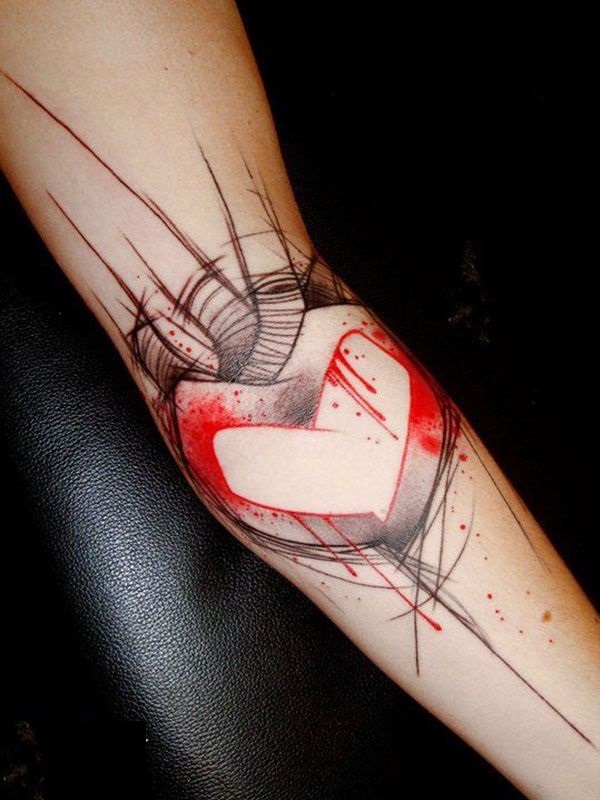 Heart tattoos come in variety of designs, styles, shapes and colors. They can be placed practically about anywhere one wants or even worked into existing body art. Most people like their tattoos on the wrist, hip, forearm, and foot. However, for realistic tattoos, some extra skin will be required.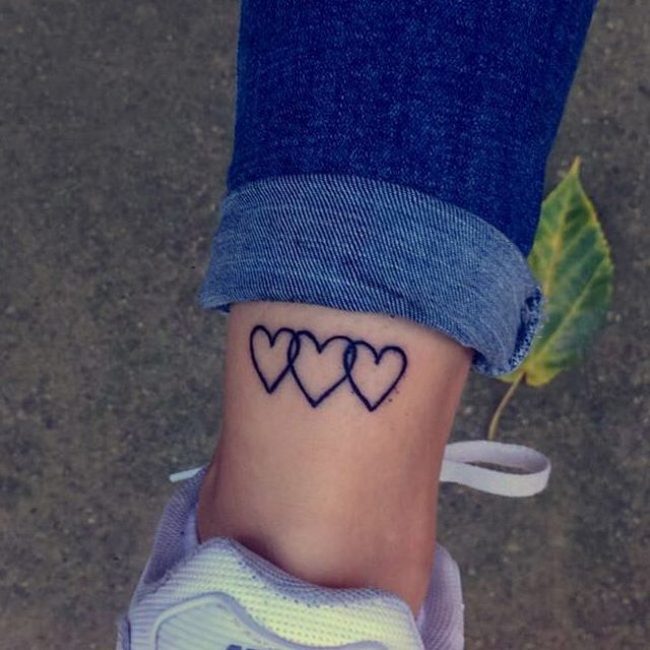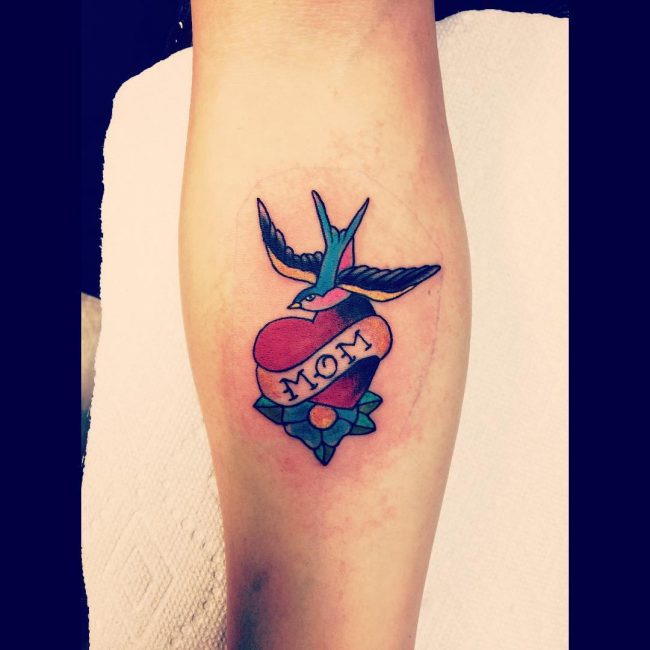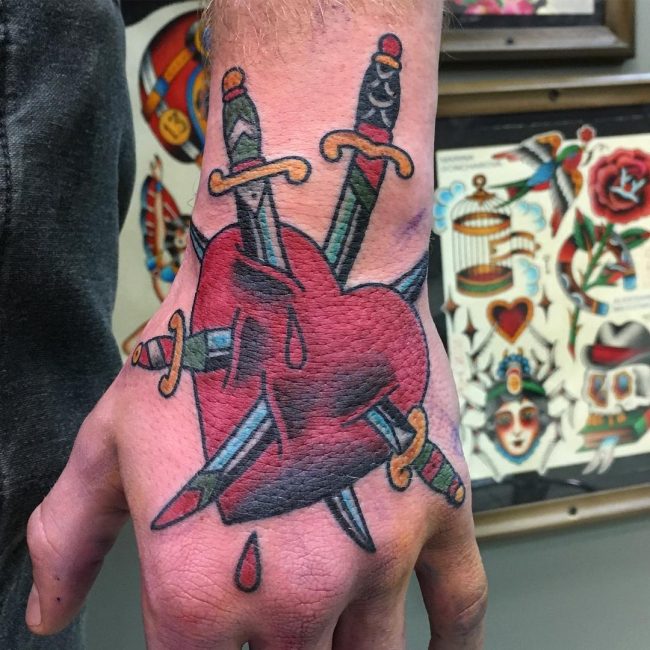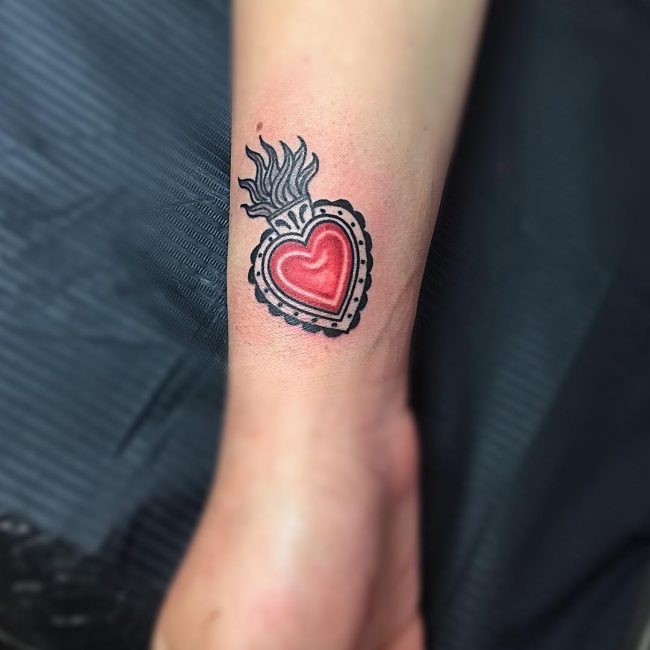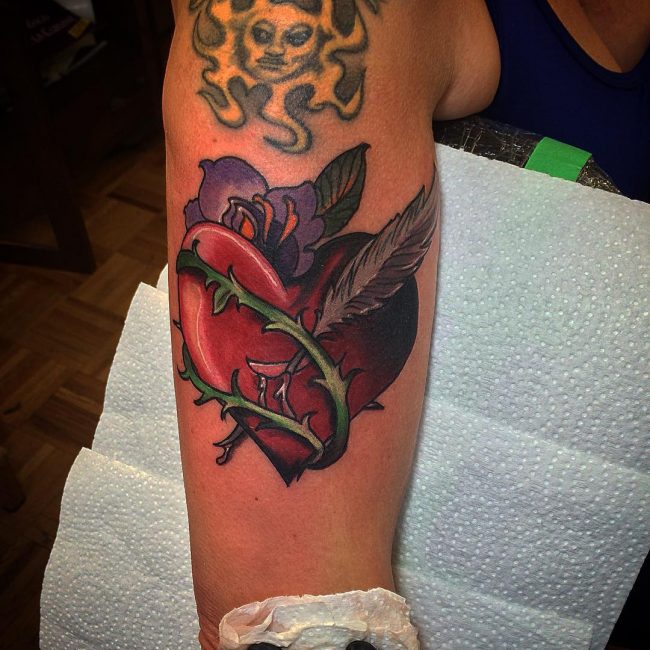 Given that they represent a number of things, they thus allows for creativity, as well as flexibility.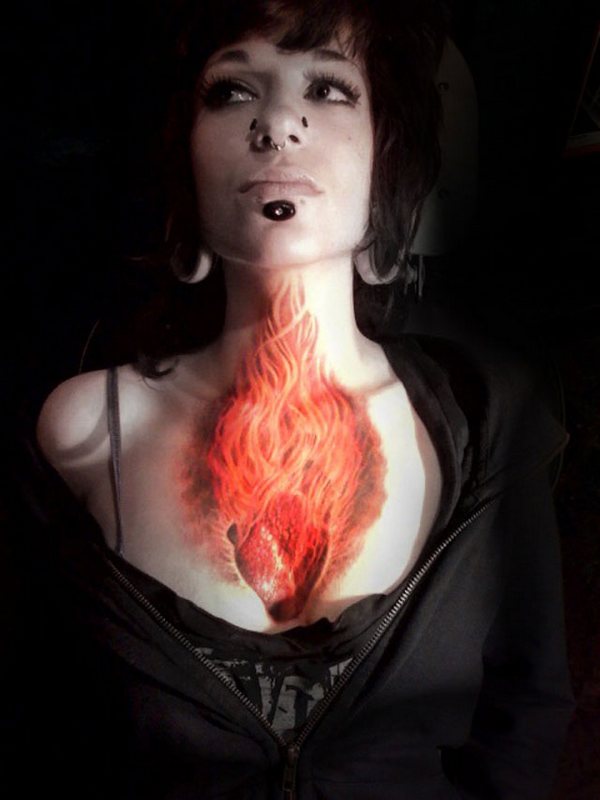 Types of Heart Tattoo Designs
With the flexibility that Heart as a shape provides, there are plenty of designs that can be festooned from it. The common heart tattoo designs are as follows: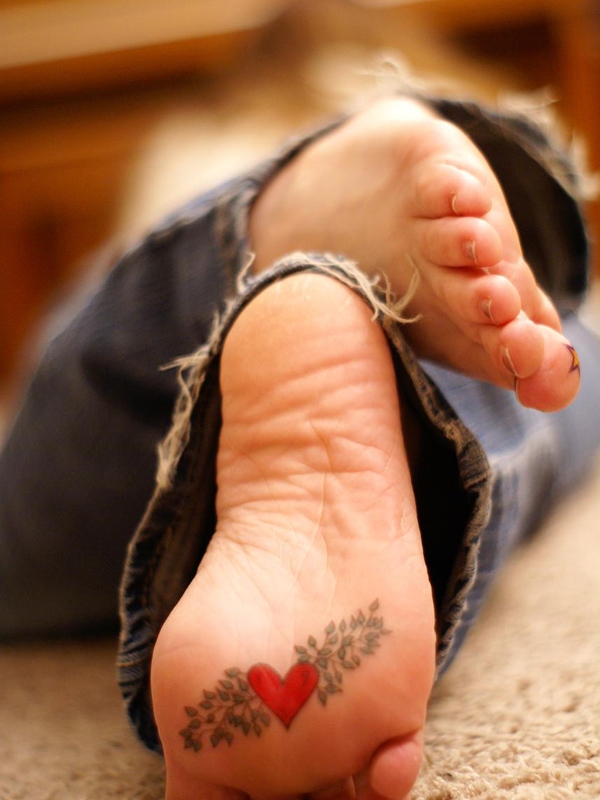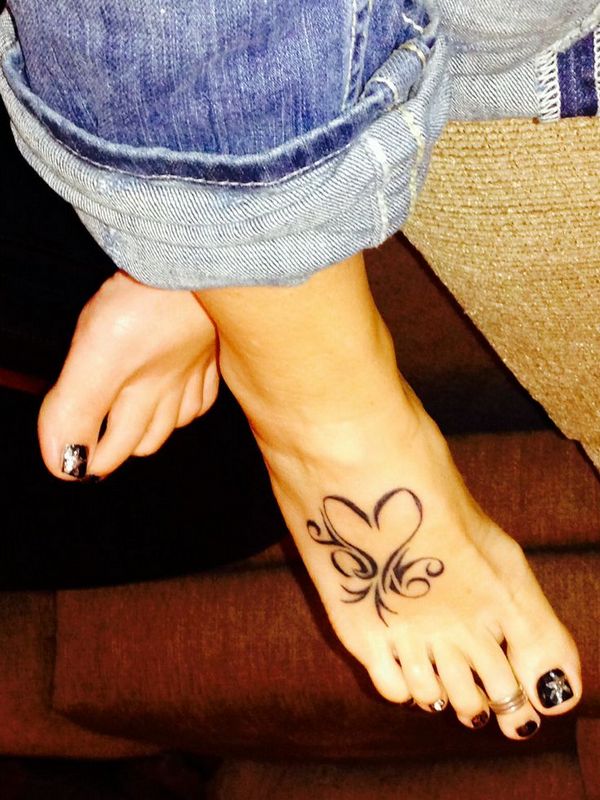 Broken Heart Tattoos – This tattoo design is often used as a reminder of a lost loved one. It can also be worn to represent a broken heart.
In some rare occasion it can be worn to represent a long distance relationship and in case acts as a reminder of how sacred the love they have for each other is sacred.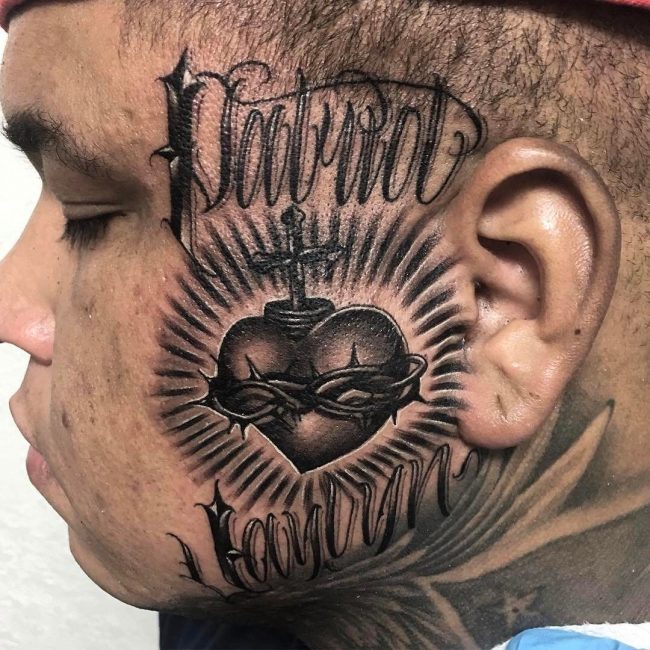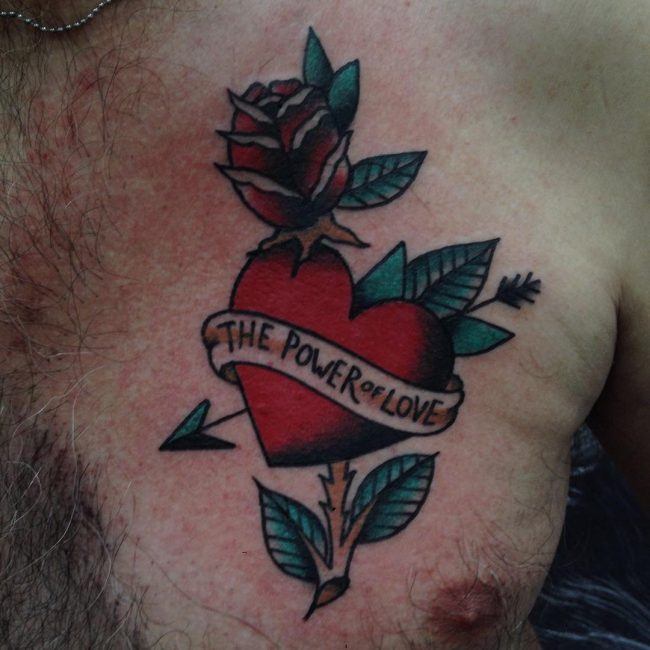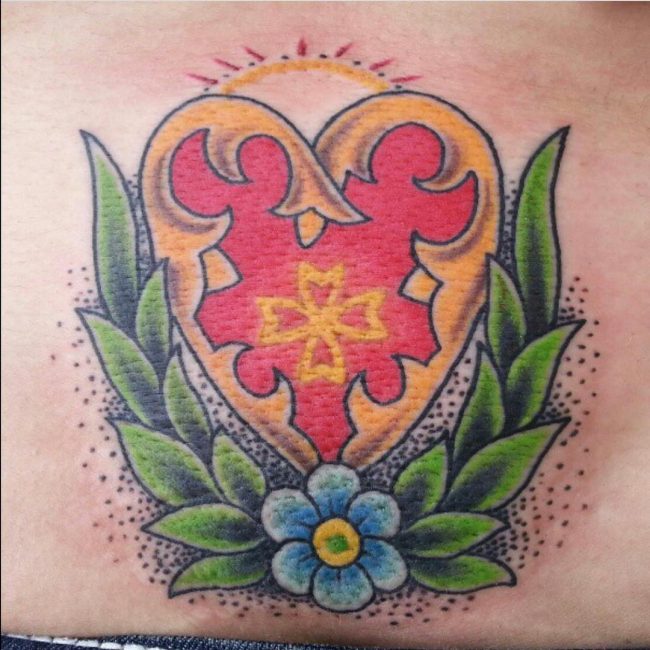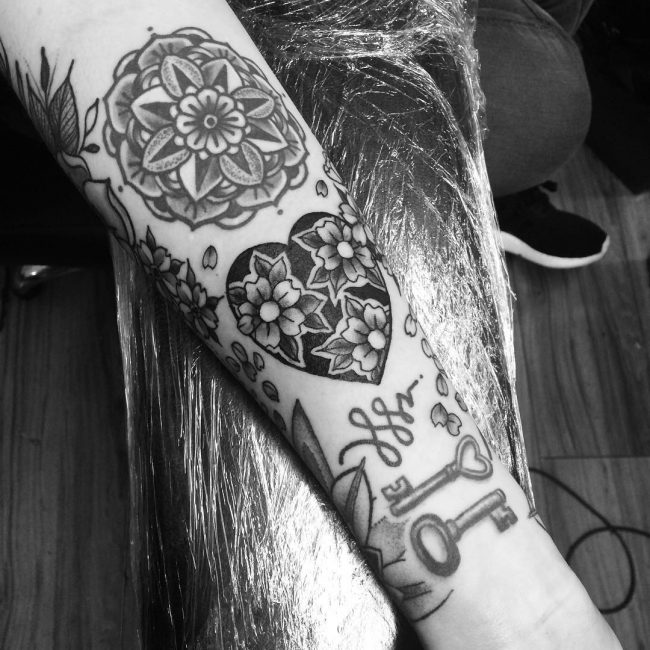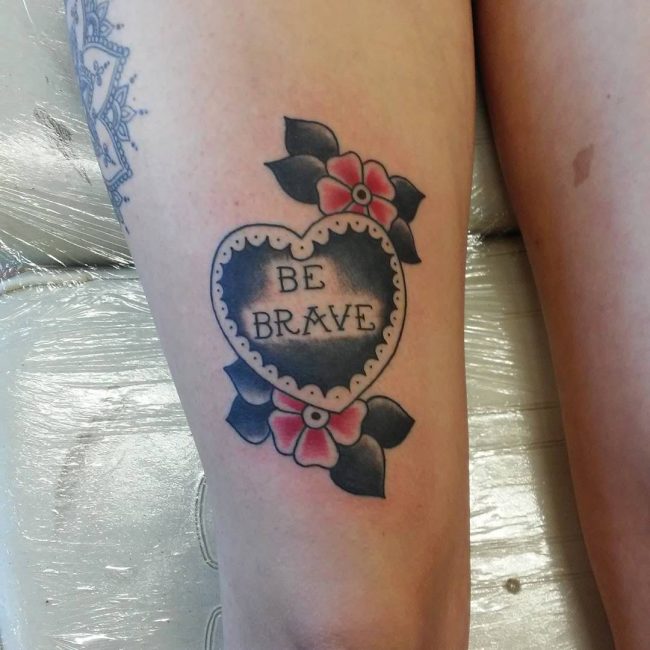 Black Heart Tattoos – As you would guess with the inclusion of the color black, black heart tattoos are an indication of a very sad day in someone's live.
Therefore, they can be used to expression grief for the loss of a very close friend, or relative, end of a relationship or even a memorial after a rather tragic even that happened back in time. Black tattoos are mostly used with a name under them, flowers, cross or even angel wings.
Like for instance, in 2001 after the 9-11 attack, many people had black heart tattoos painted on them as a commemoration of thousands of lives that were lost then.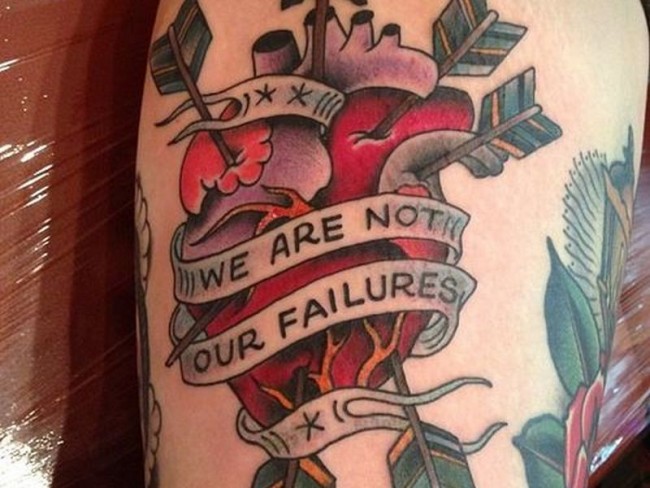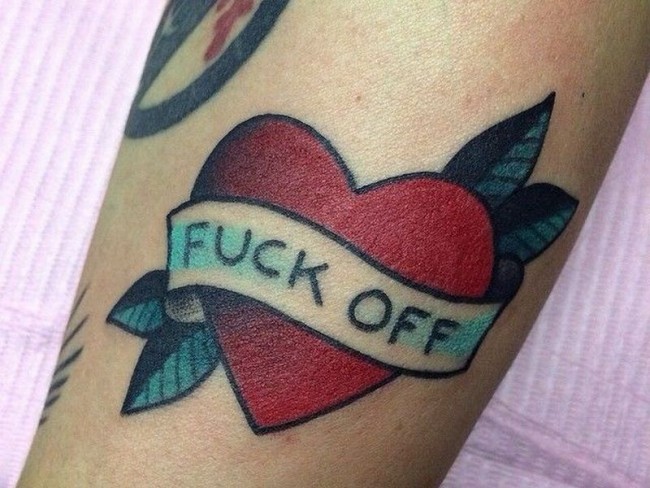 Tribal Heart Tattoos – This heart tattoo design does not have any symbolic meaning. Nevertheless, most people like it because of its great look and for each one of them, it bears different personal meanings.
There is also flexibility with this type of design given that it provides one with thousands of designs from which to choose from.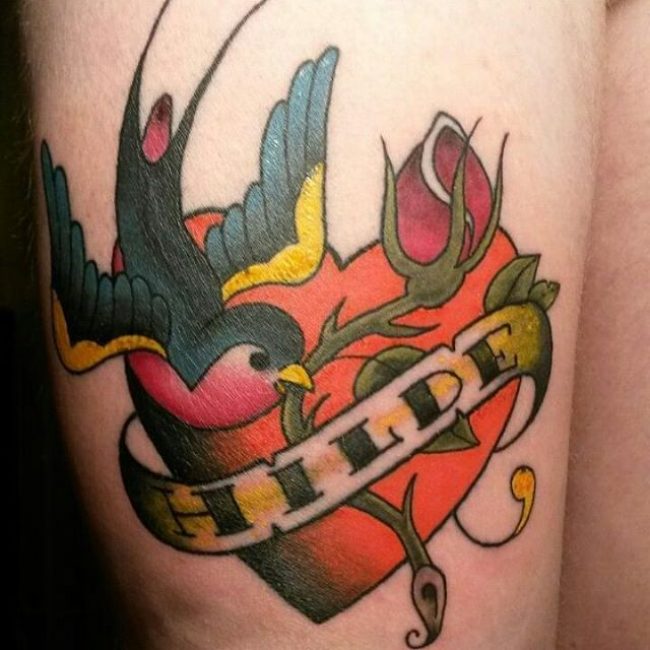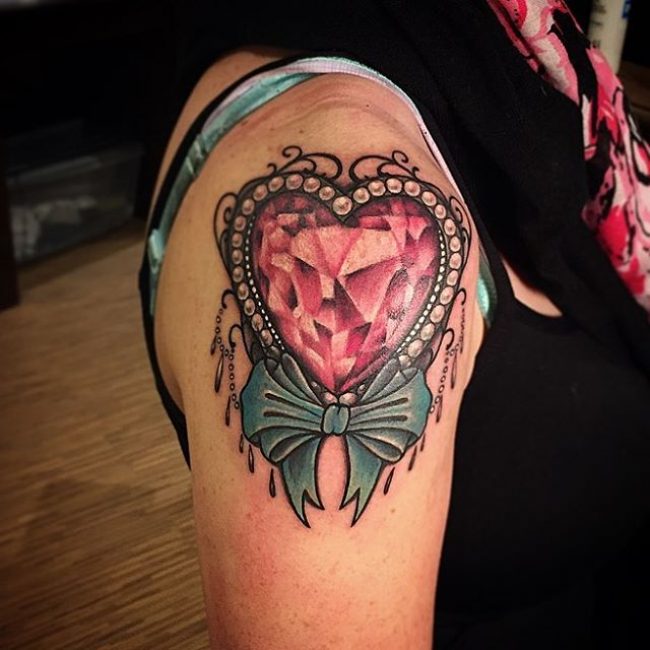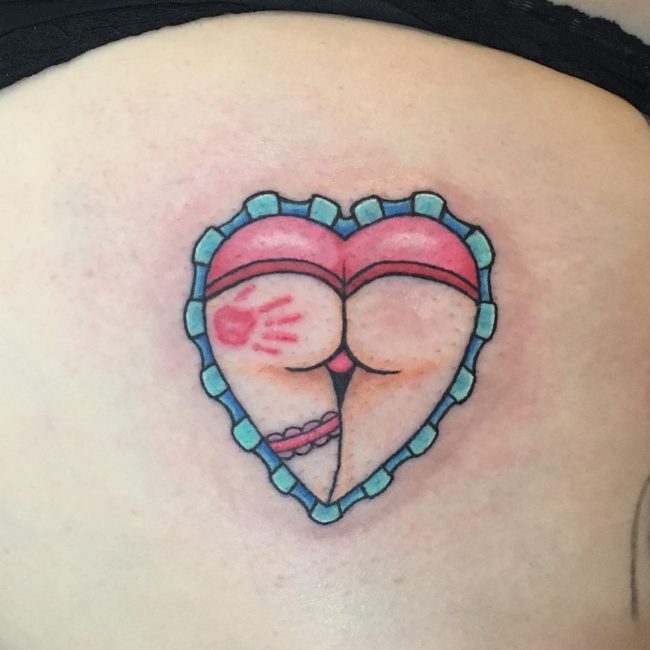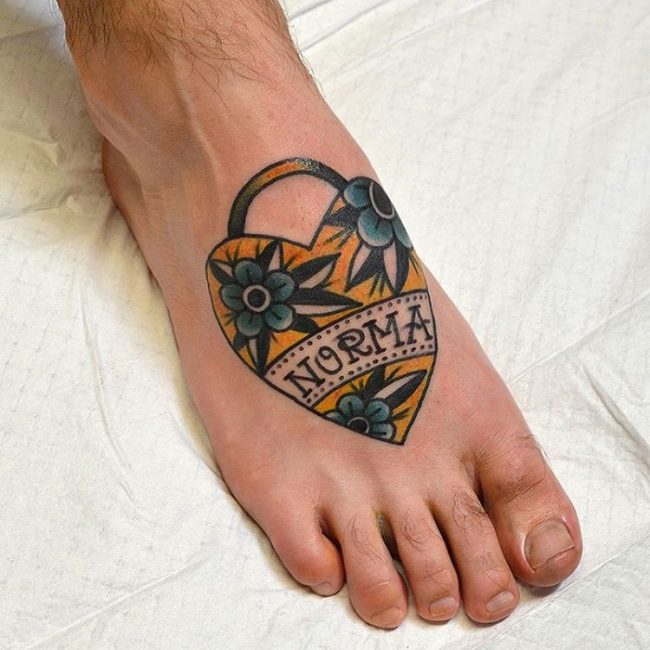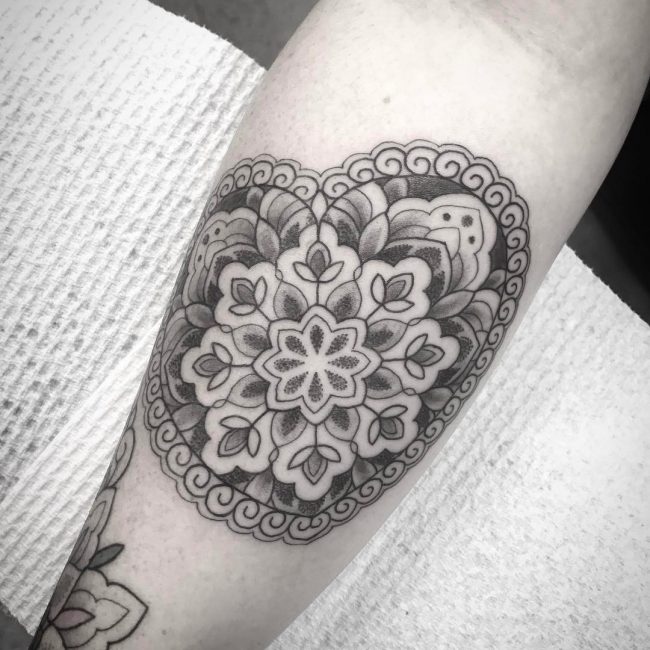 Winged Heart Tattoos – often, heart tattoos with wings symbolizes freedom, free spirit and spirit. Most people who get this type of tattoos express their joyous and free spirited nature or freedom from certain vices such as addiction and generally bad habits.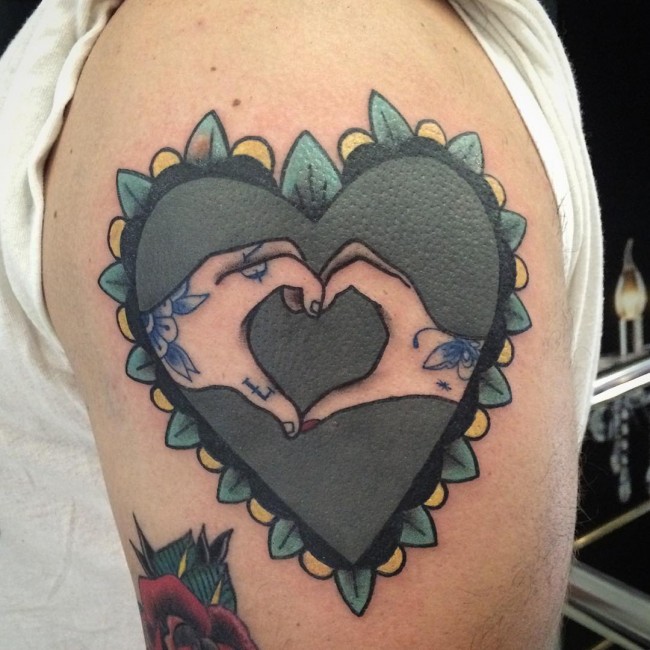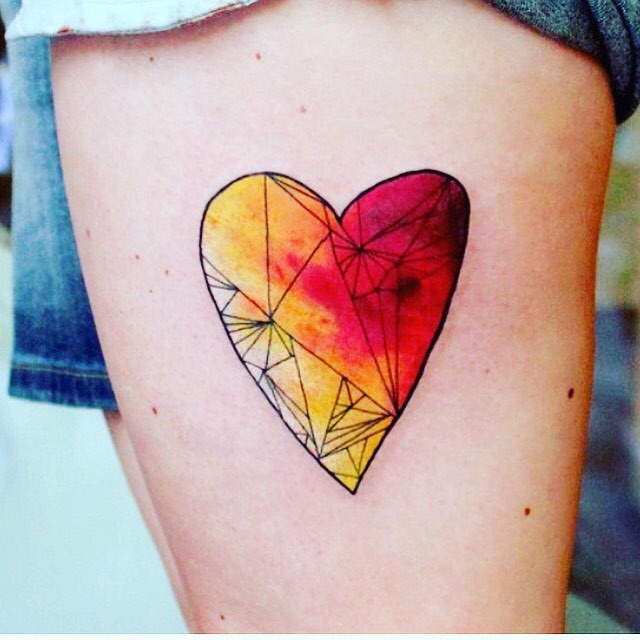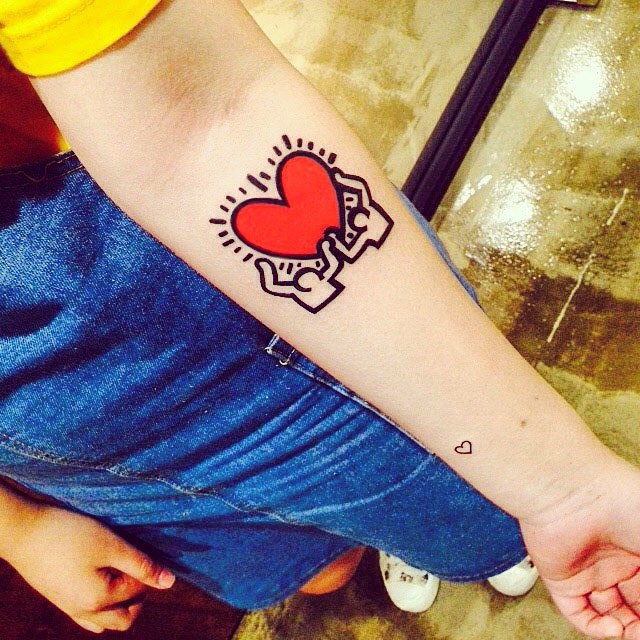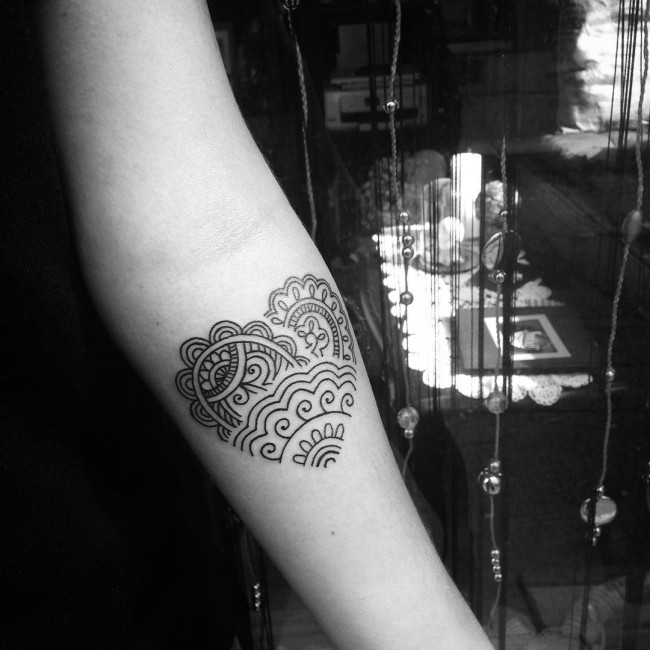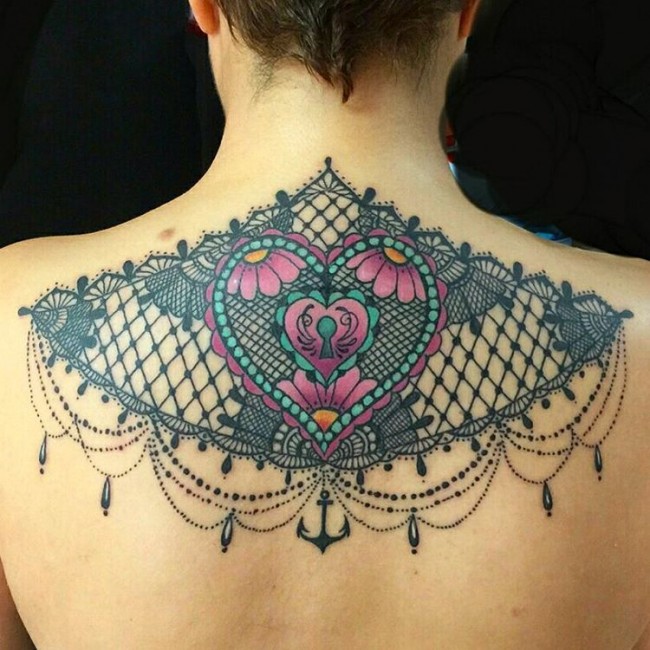 Sacred Heart Tattoos – of all the heart tattoos design currently present, the sacred heart tattoo is the most emblematic of all. Its boast of a long history, which dates back to the 17th century in France.
It is a heart, surrounded by thorns, a crown, an angel, a pierced sword and sometimes can be shown burning. Many interpretations link it to catholic and it's often believed to be a religious symbol of devotion to Jesus Christ. In wholeness, sacred heart tattoos represent one faith in Christianity.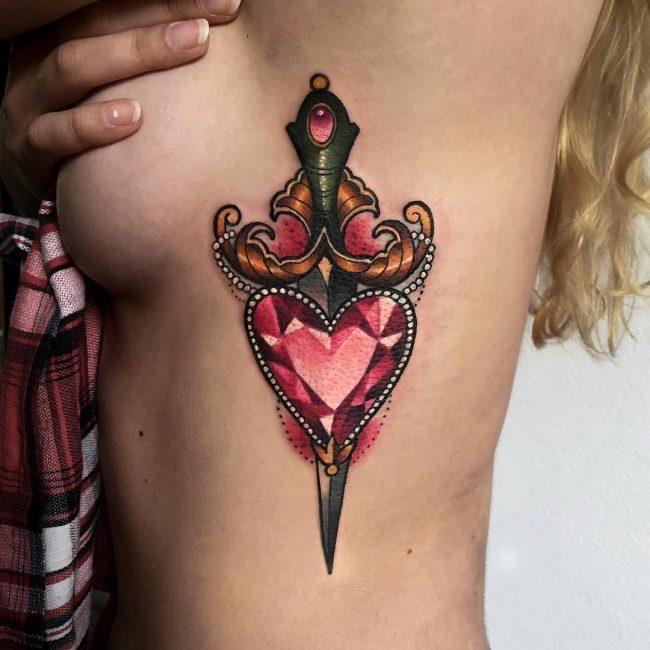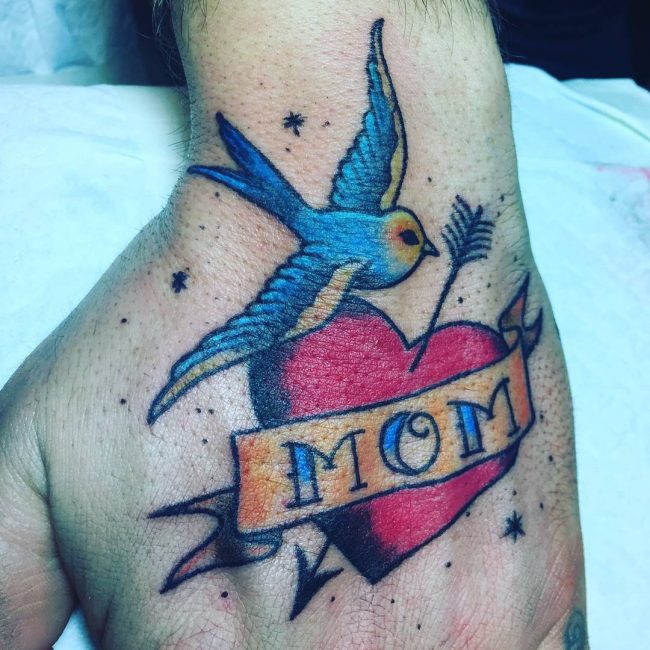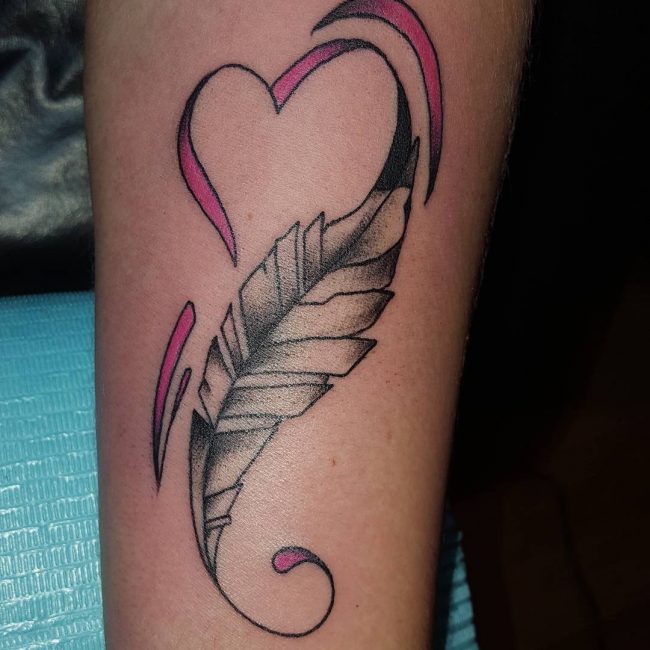 Celtic Heart Tattoos – This design is often considered a beautiful way to express strength and unity and it's usually made of four different patterns; crosses, knots, spirals and step work.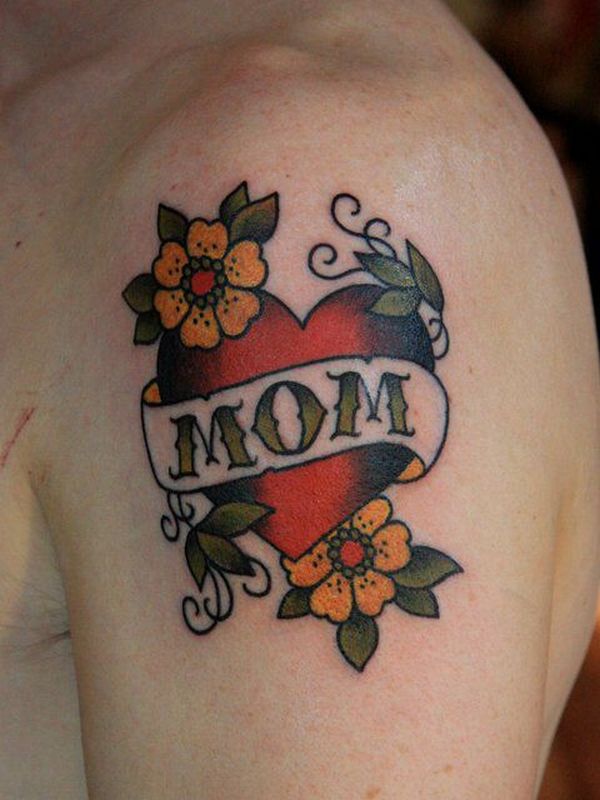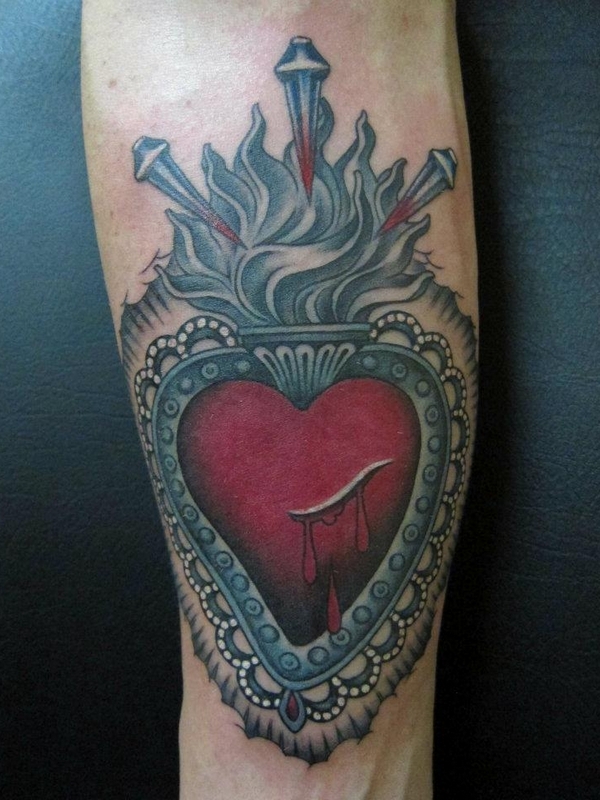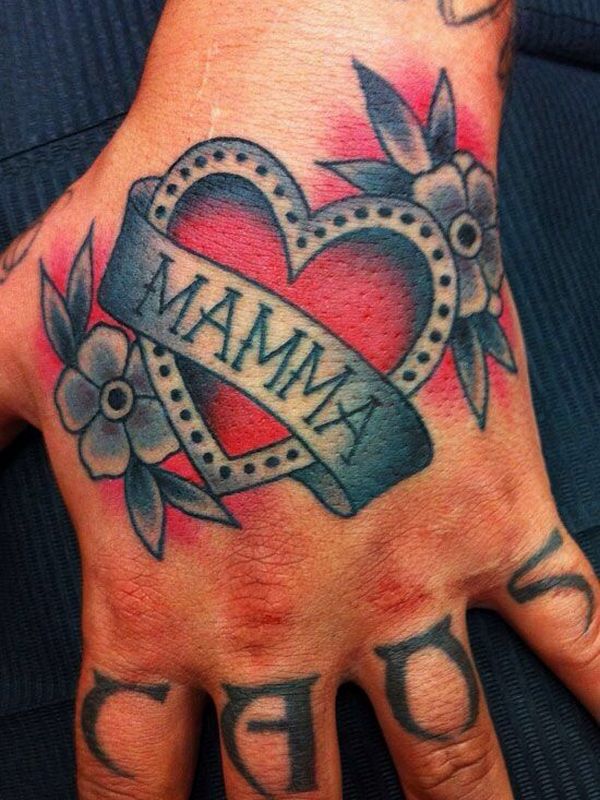 Lock and Heart Tattoos – This design has a great positive meaning as it usually represent love for another, signifying that only that person can unlock the heart.
Dagger Heart Tattoo – This type of design does carry both negative and positive meanings. Its positive meaning represents bravery and courage, while its negative meaning represents sorrow, grief, or long lasting struggle.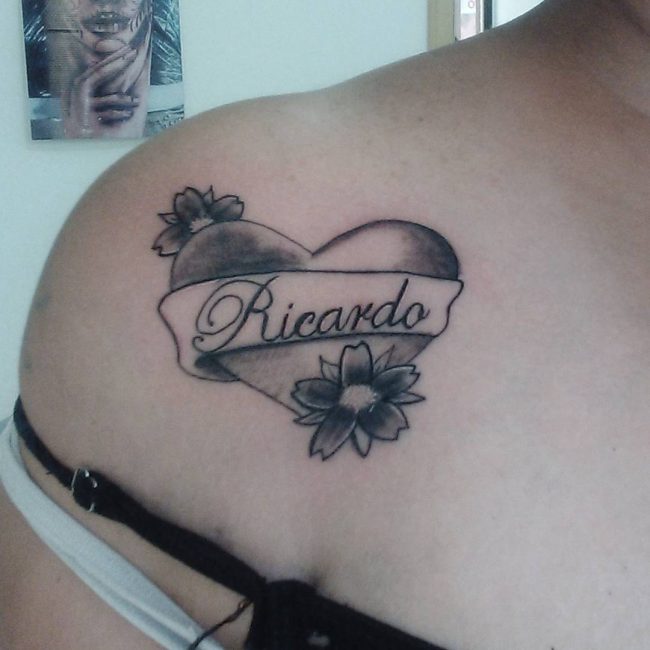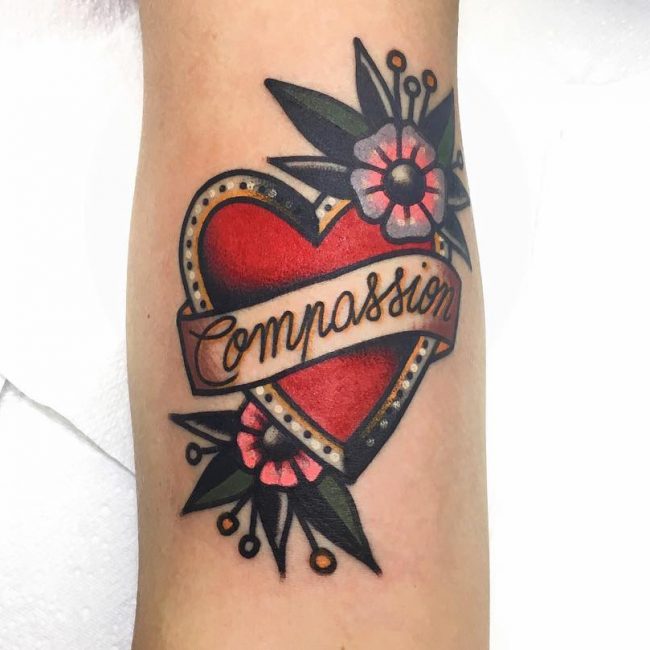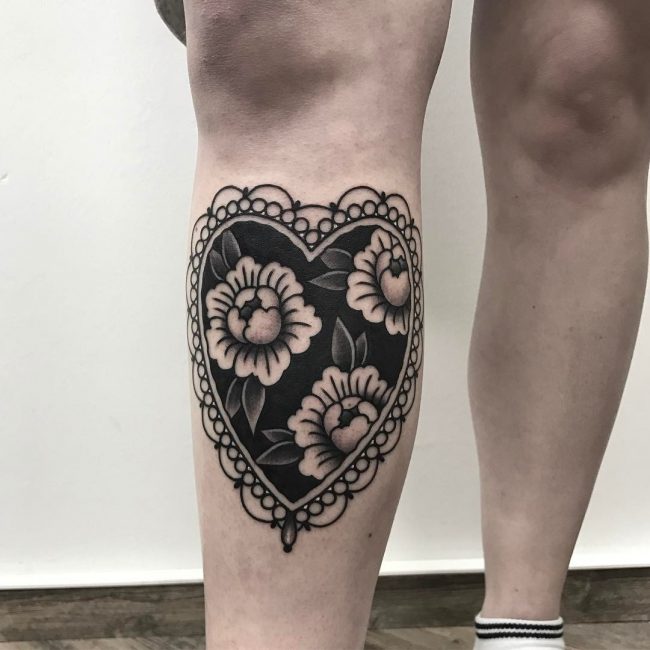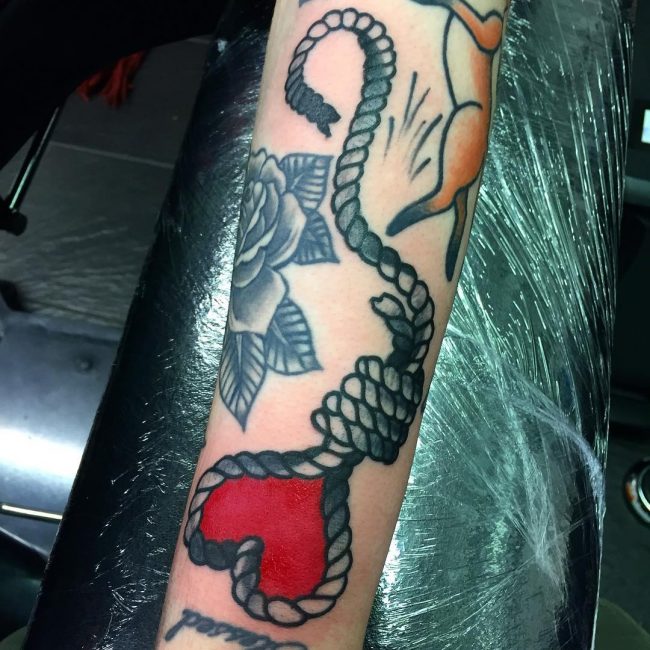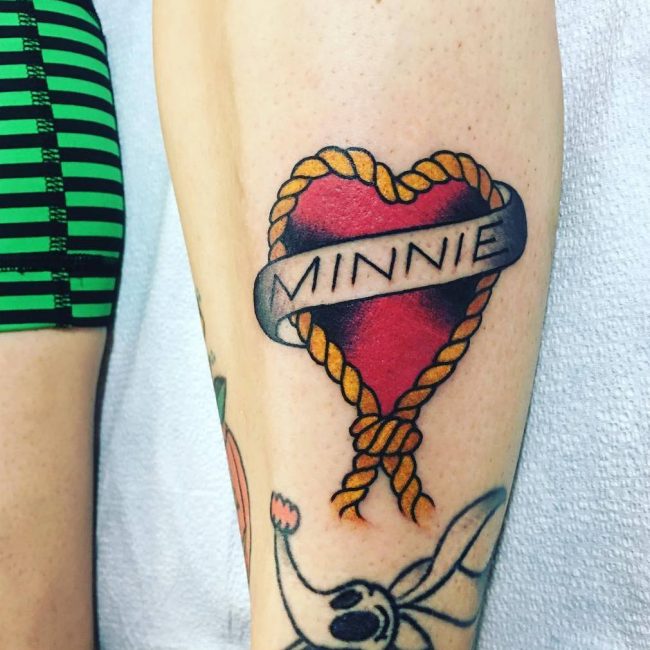 Flaming Heart Tattoo – The flaming Heart tattoo represent a strong passion and strong love. The flames show the intense heat of passion and blazing love.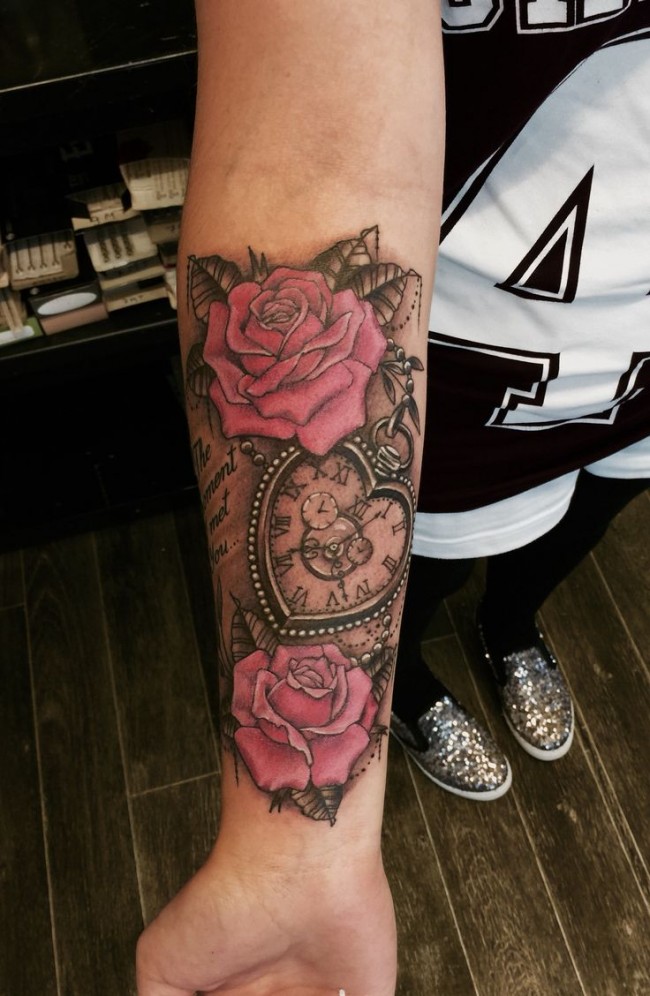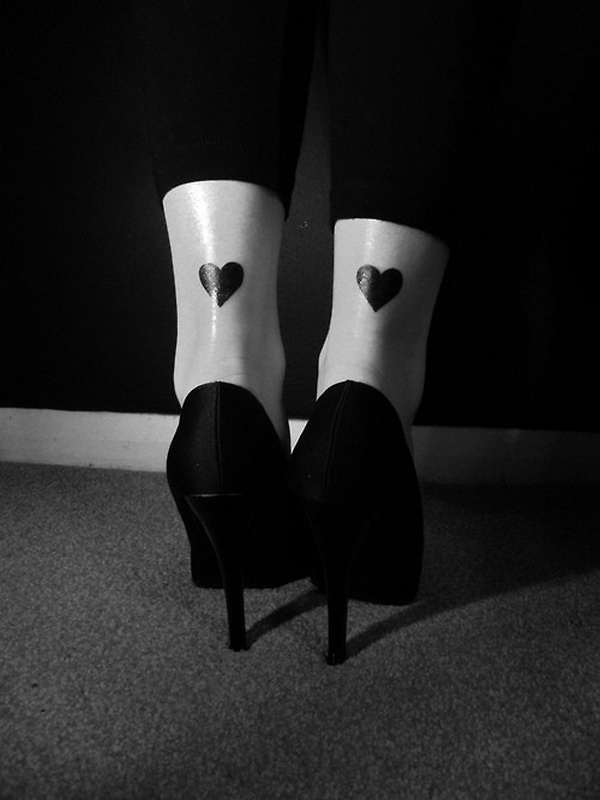 Realistic heart tattoos – Realistic heart tattoos is a design that is rare and is usually full of color and show an actual representation of the real human heart. Sometimes it's usually drawn to being held in a human hand.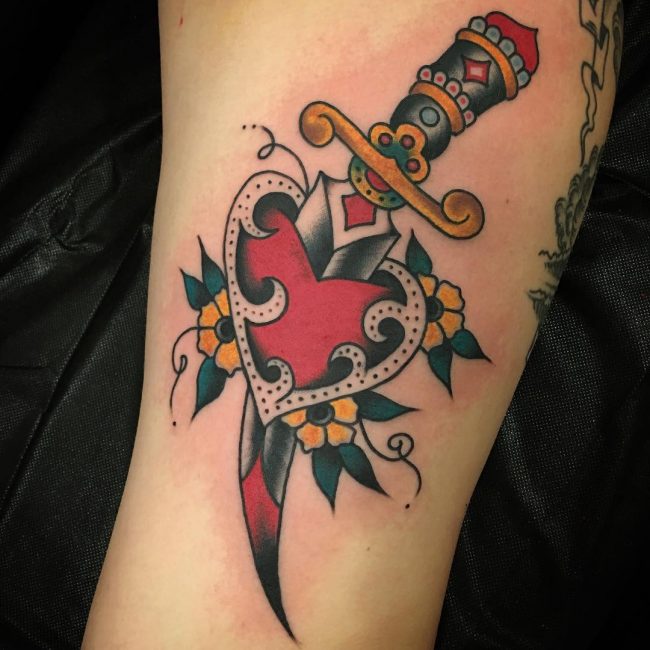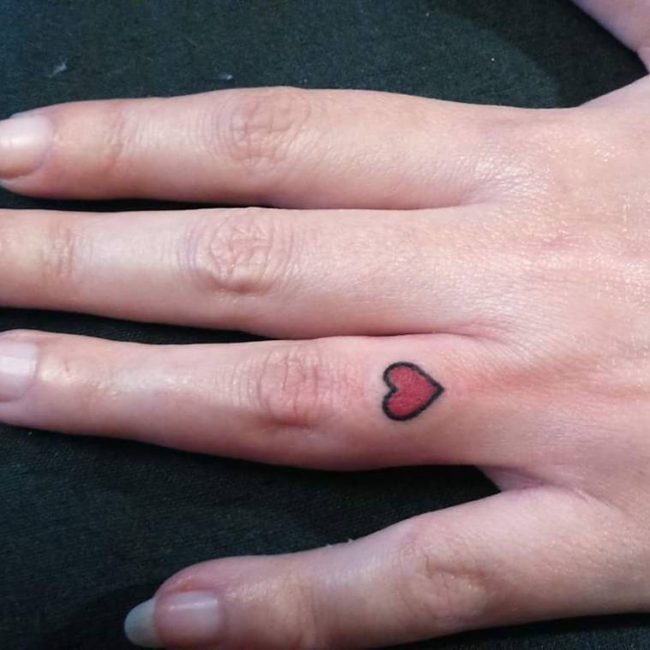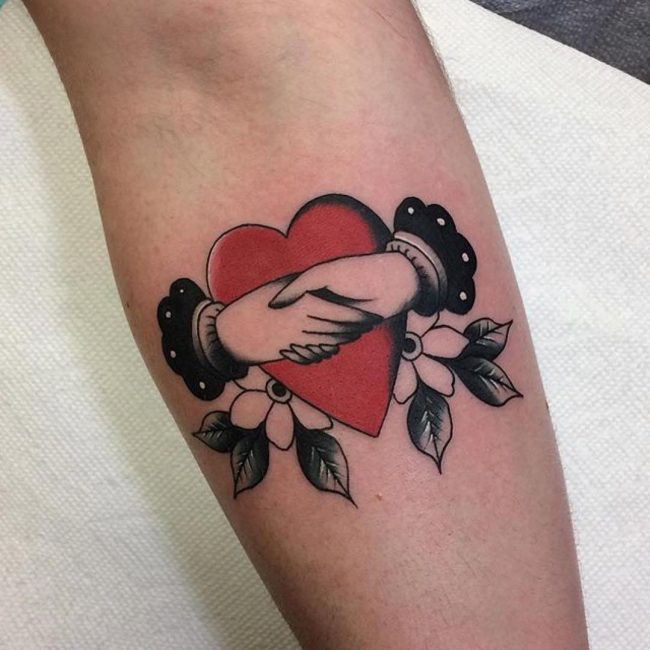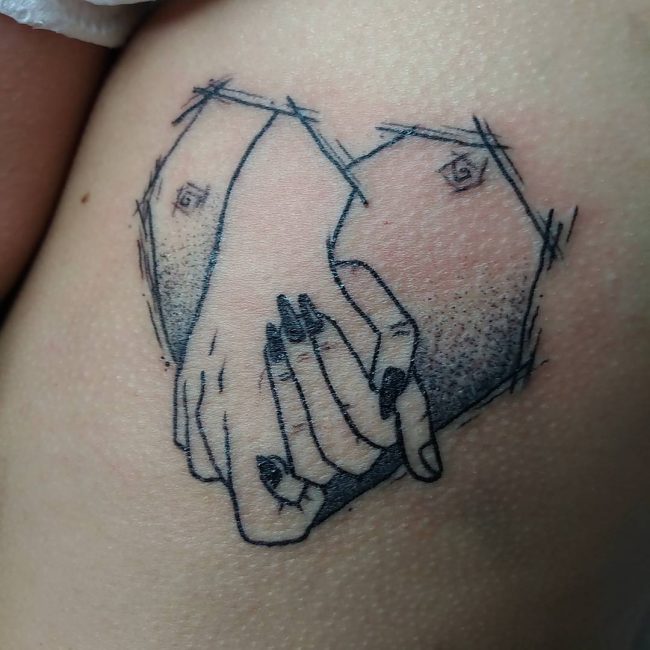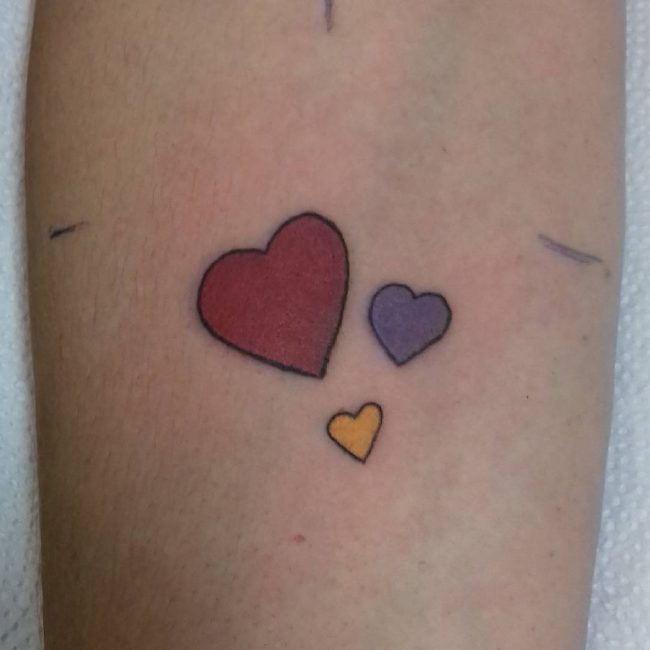 Stitched Heart Tattoos- Stitched heart tattoos represent different meanings. For instance, knitted heart or stitched heart can mean a broken heart that is healing or has been healed, or can even represent a scar that was left after a lost love or broken heart.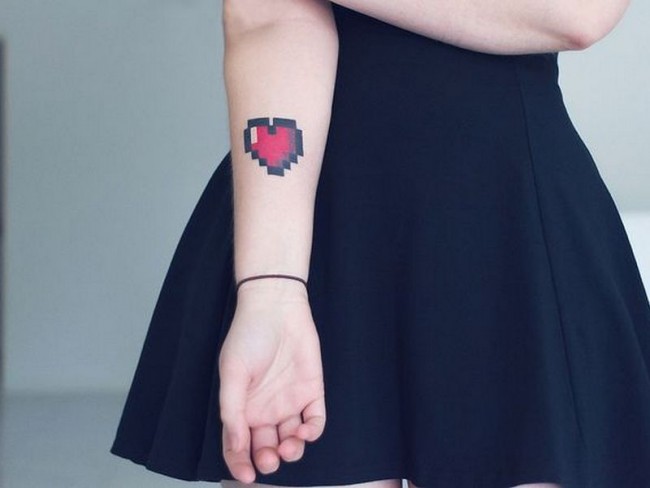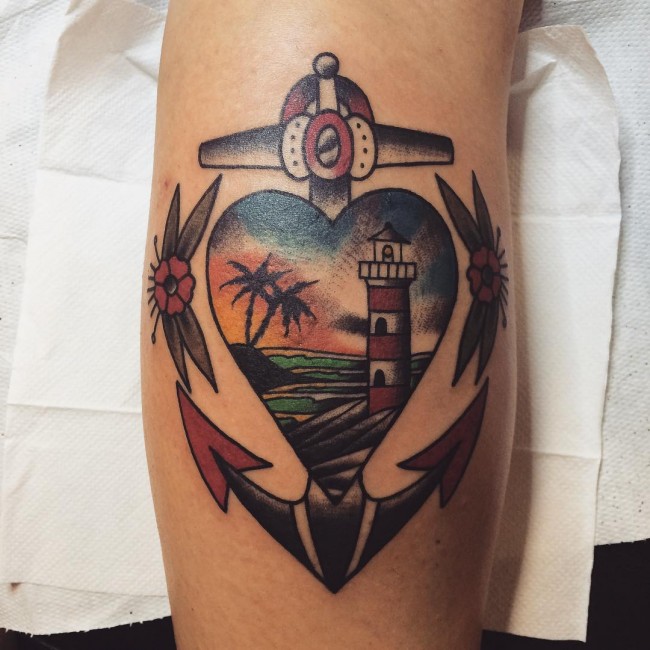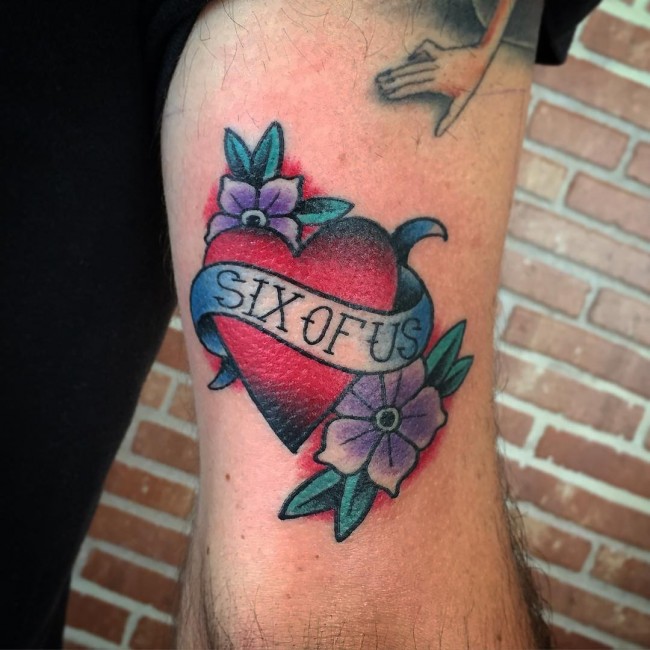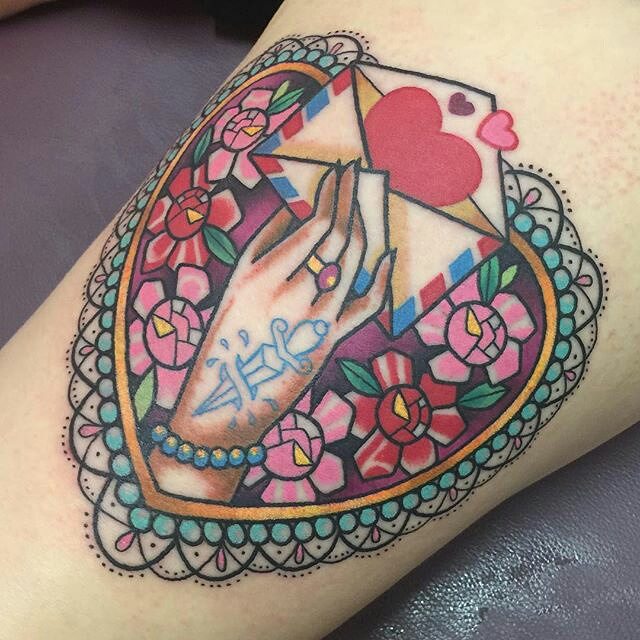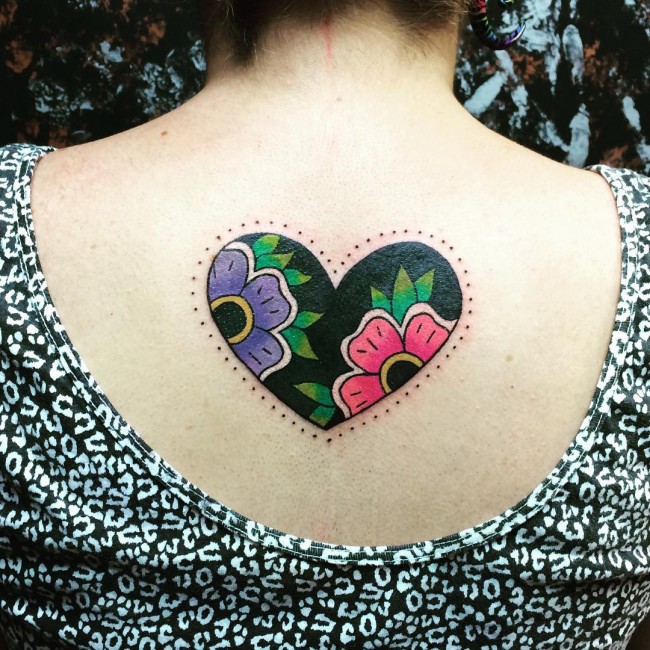 ---
back to menu ↑
How are Heart Tattoos Done?
Just like with the other types of tattoos, there exist both permanent and temporary heart tattoos. Temporary heart tattoos are more like stickers and fade away after sometime, whereas permanent ones are literally permanent, supposing other advanced methods like use of lasers are employed on them.
Usually, a tattoo artist uses a hand held device that works much like a sewing machine with either one or more needles piercing through the skin repeatedly. Given that the process is usually done without any anesthetics, there is some bleeding and does involve slightly to potentially significant pain.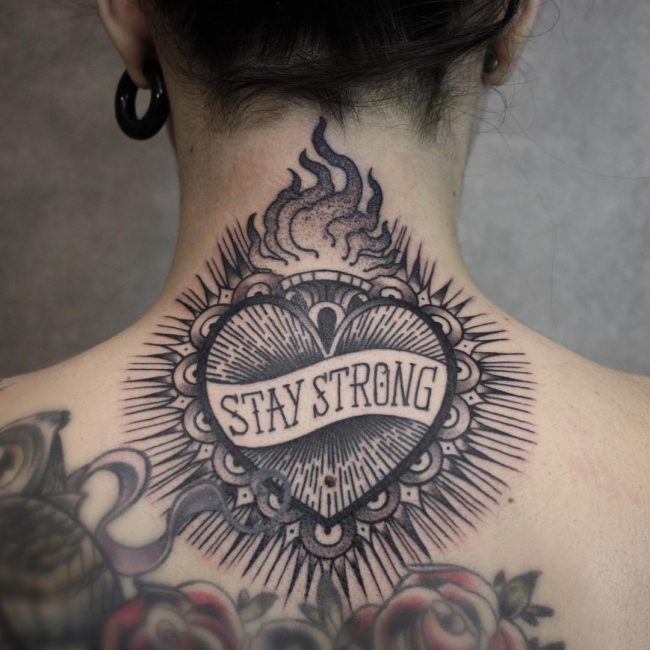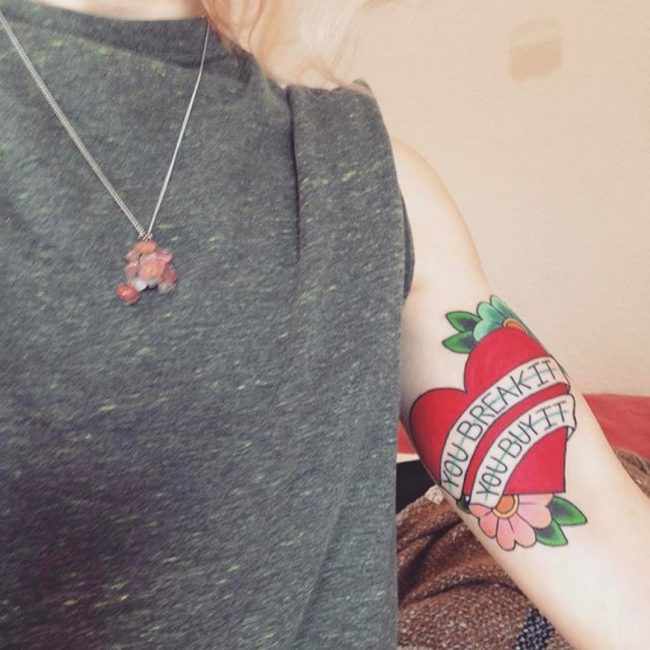 ---
back to menu ↑
Risks
Though rare, but entirely possible, given that it involves breaching the skin, tattoos have the potential to result to skin infections and other somewhat mild complications such as: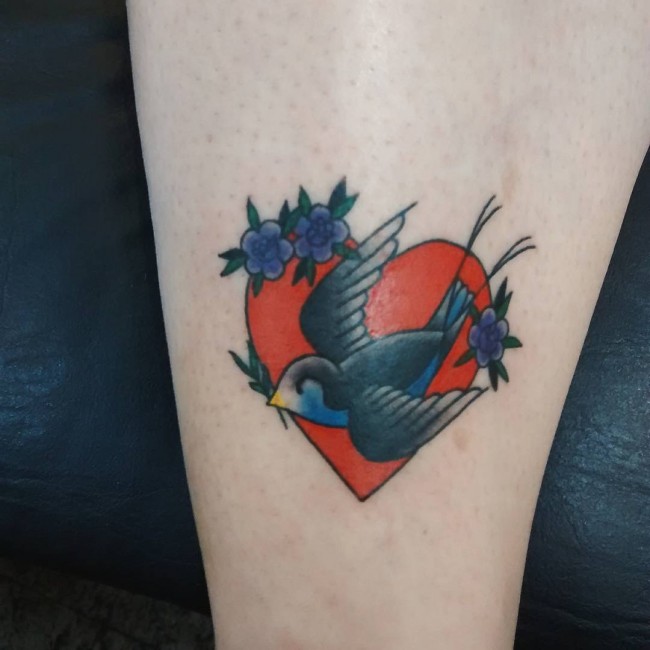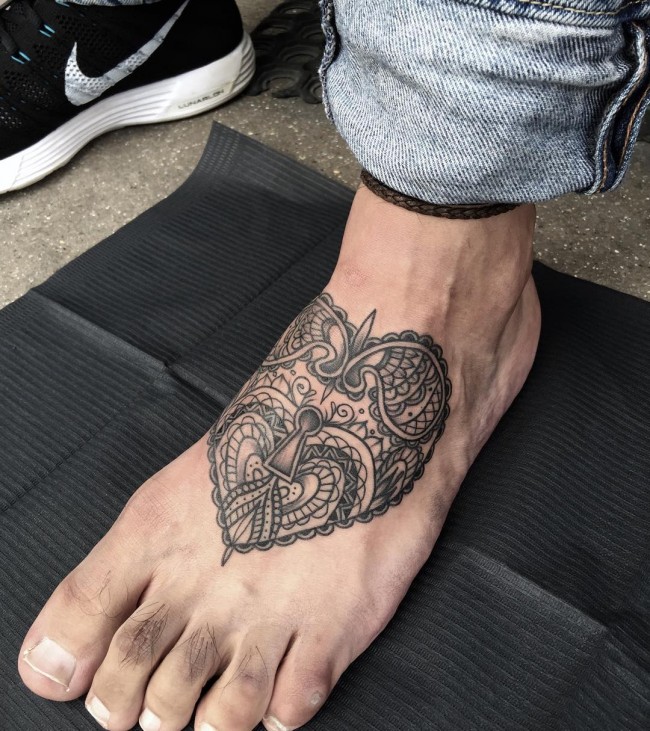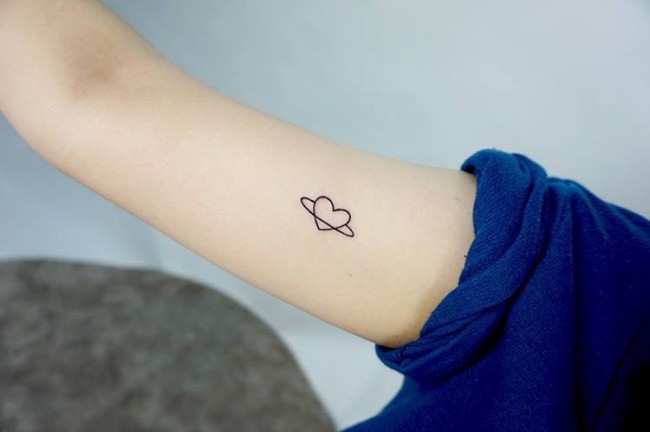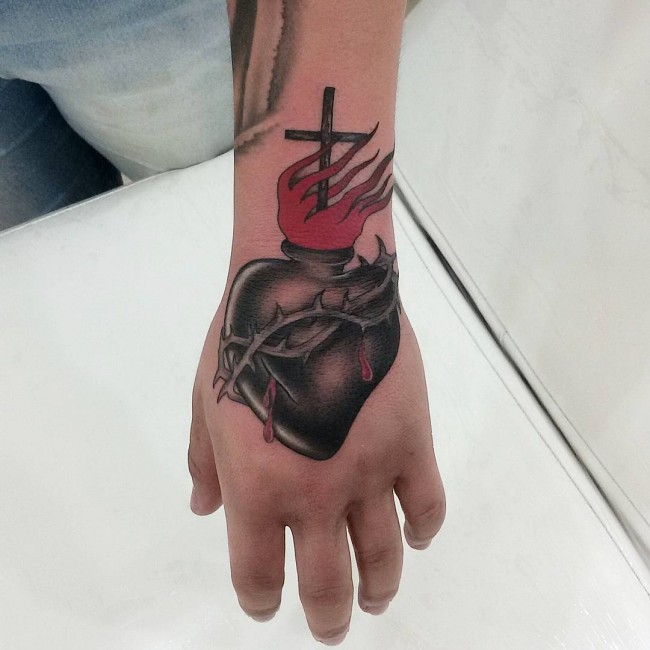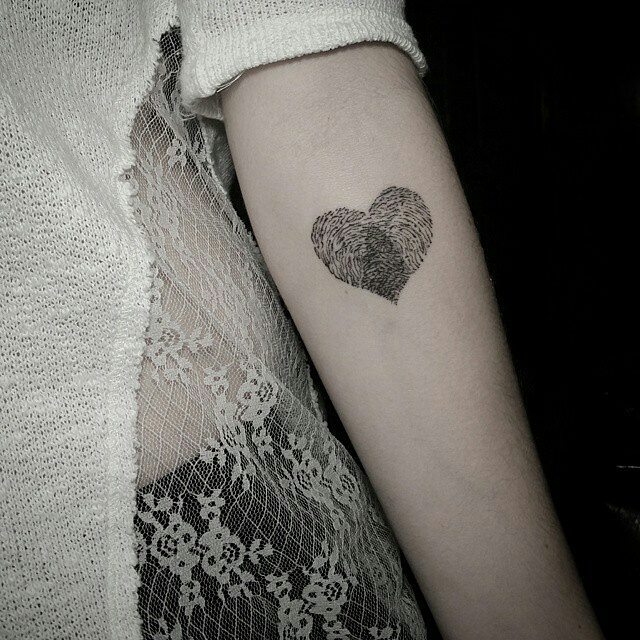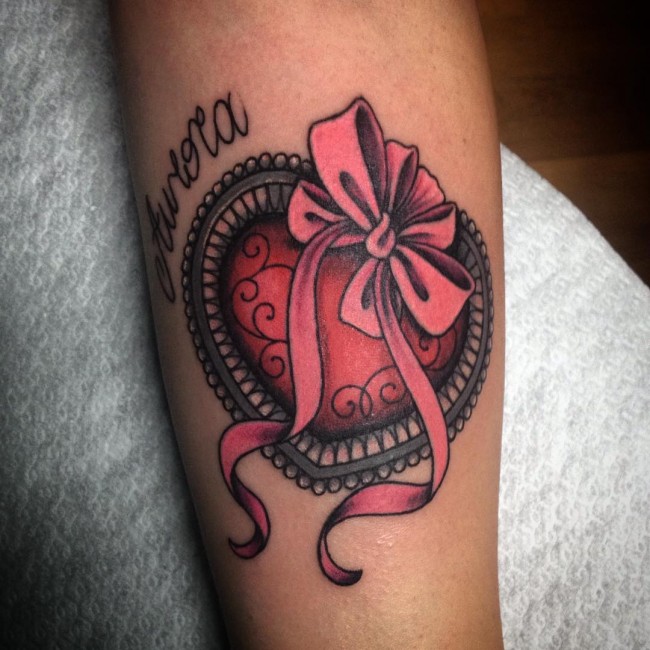 Allergic reactions – The dyes used; especially green, red, blue and yellow dyes can result to allergic skin reactions such as an itchy rash, which can occur immediately or later.
Blood borne diseases – If the equipment used say is contaminated with any pathogen or infected blood; it is possible to contract a blood borne disease, common ones being tetanus, hepatitis c and b, among many others.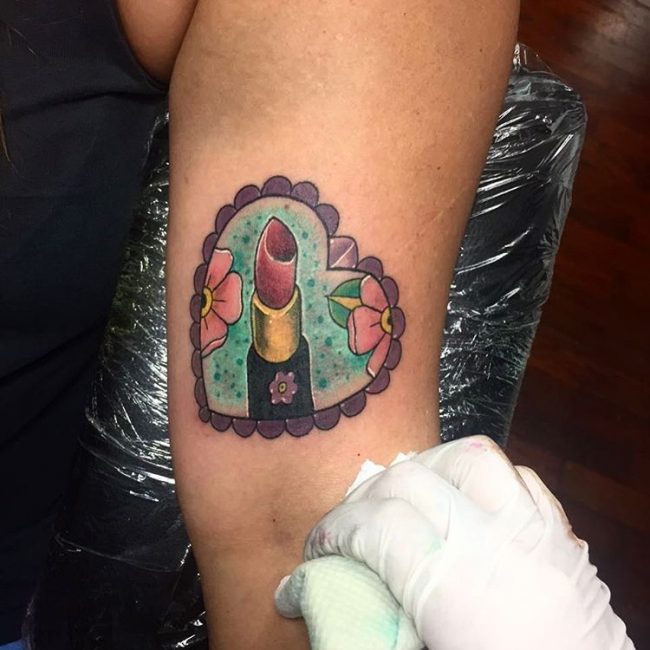 MRI complications – When one is subjected to magnetic resonance imaging exams, in some cases when with tattoos or permanent makeup, one might start to swell or even burn.
Additionally, the tattoos have been known to interfere with the quality of the images produced by the MRI machines.
Other complications include skin infection, bumps, and keloids, to mention but a few.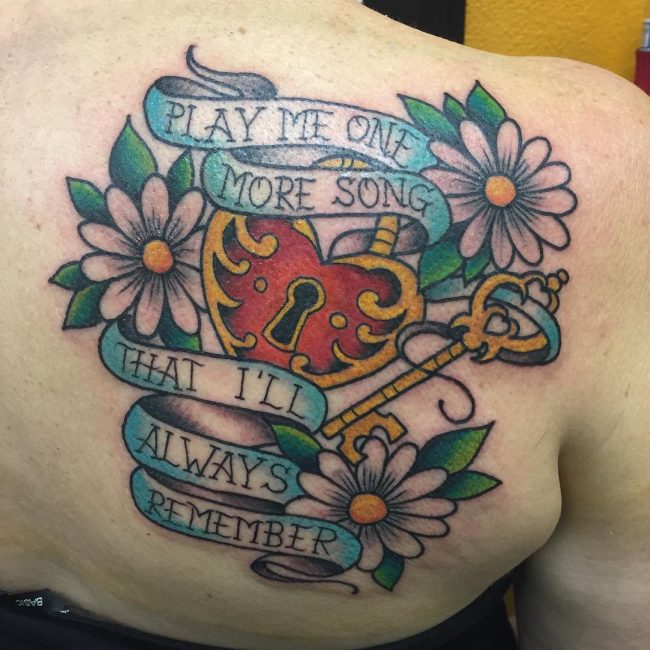 It is of utmost importance that once medication and care be adopted as soon as one gets a tattoo. Should you experience any complication, immediately seek further treatment to prevent severe complications.