85+ Sexy Lower Back Tattoos Designs & Meanings – Best of 2019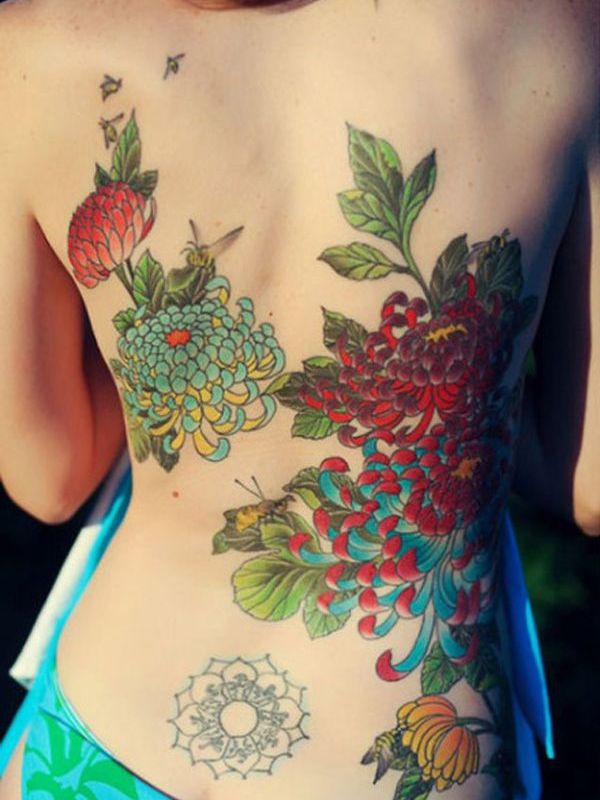 Lower back Tattoos are very popular among young women. These tattoo designs are very sexy and also draw attention to the woman's backside.
The lower back tattoo designs are also hard to select and while these designs look awesome on your body, you have to first figure out exactly what you want the tattoo artist to do. Most women adopt these tattoos since hiding them is an easier task.
There are some people who have tattoos for display purposes although at times it is better if they remain hidden.
Contents: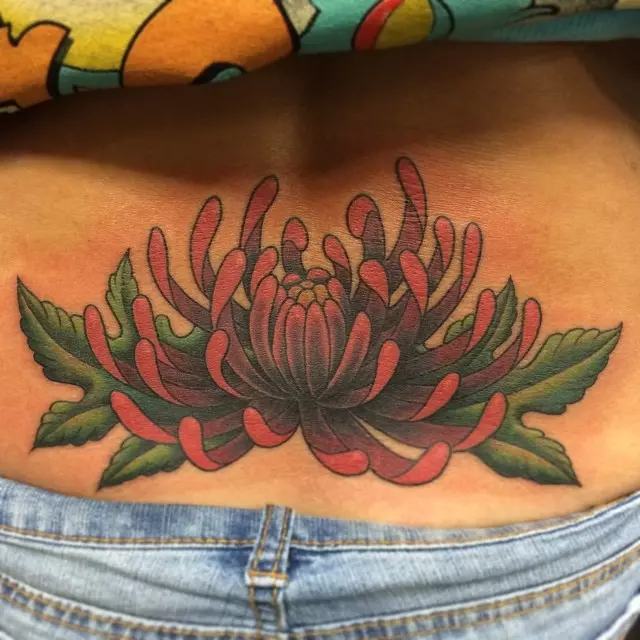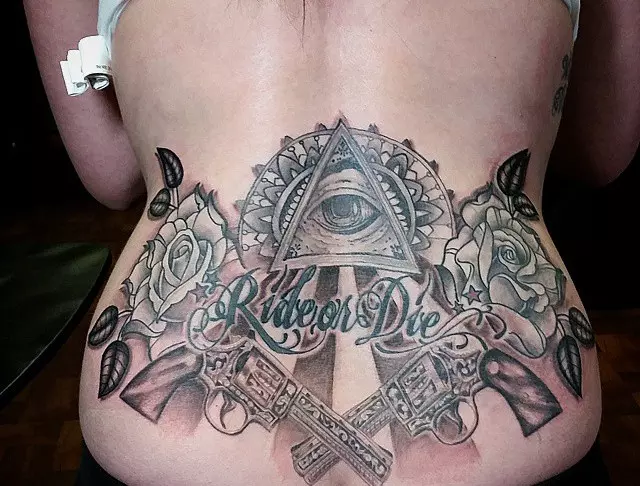 Mostly, tattoos are usually oblong with shape. They follow the back sloping on both sides of the man's or woman's spine. Most women wear this form of inking on their lower back as a decoration and mainly with an intention of emphasizing their sexual attractiveness.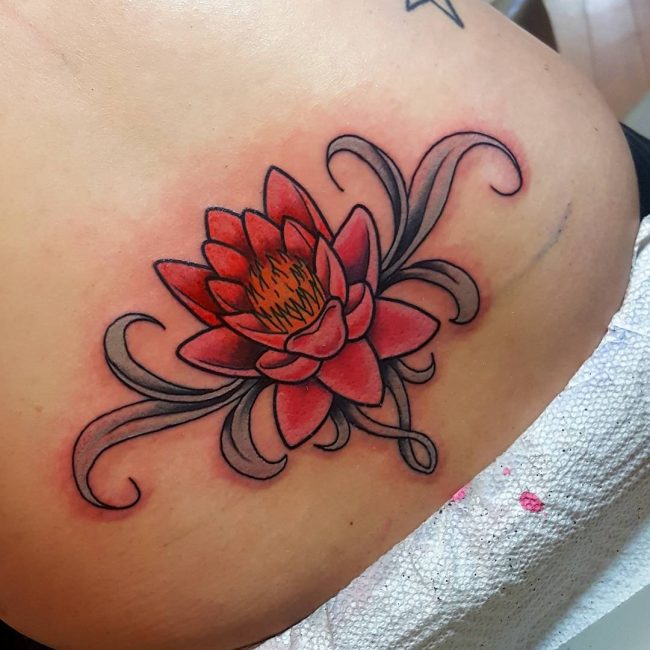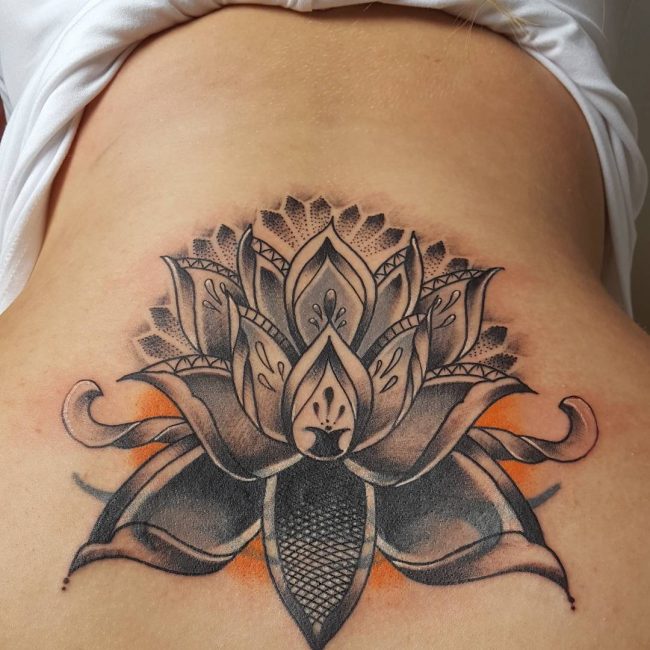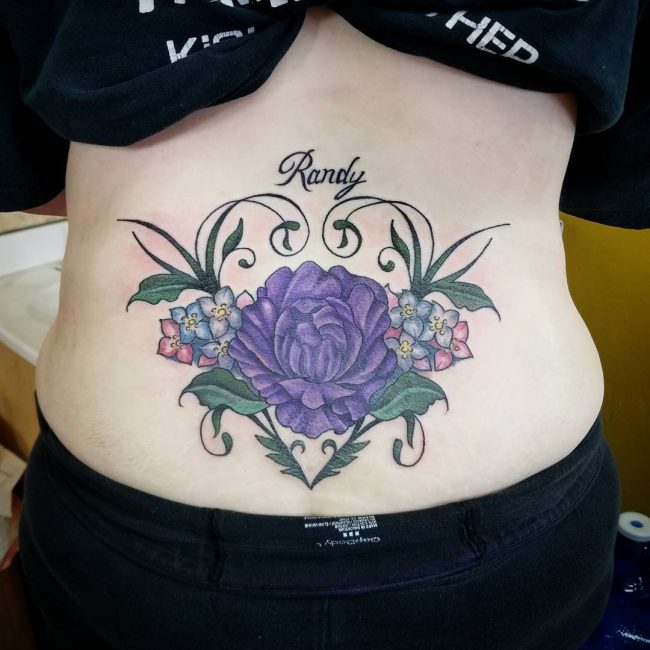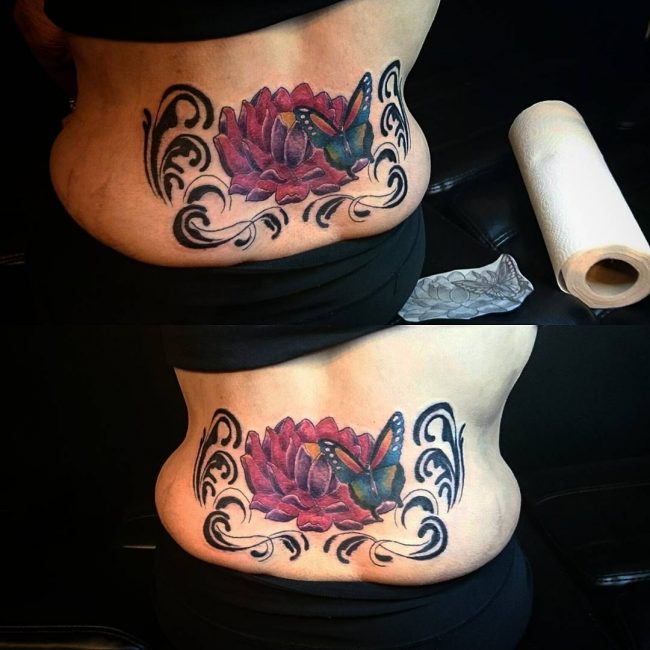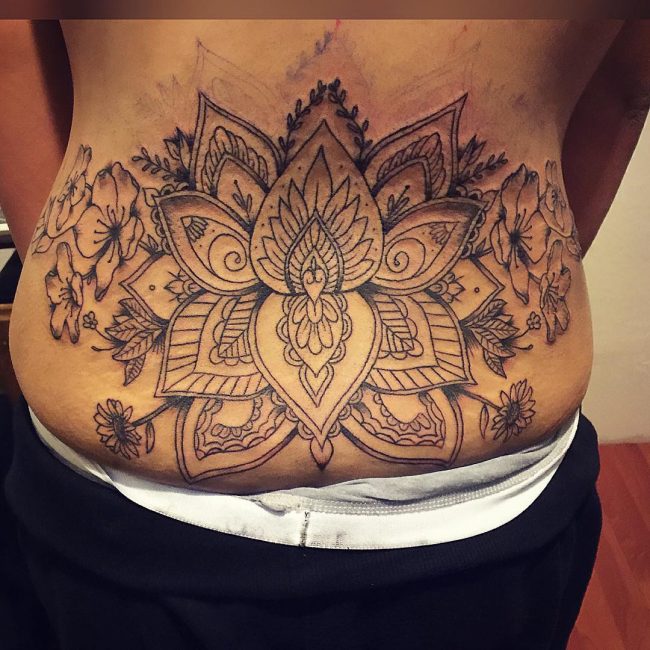 The tats are also available in many design types and any person can depict their personality in a pictorial form. Some popular inkings include flowers, fairies and butterflies.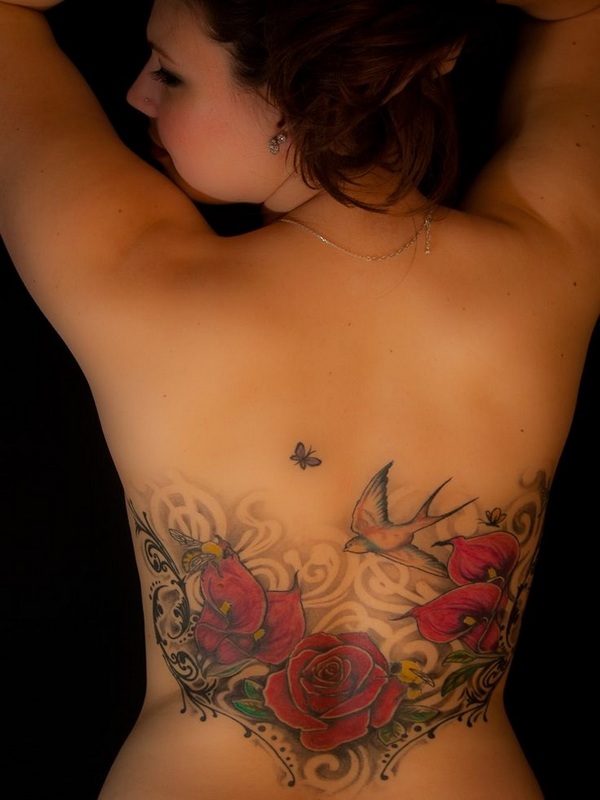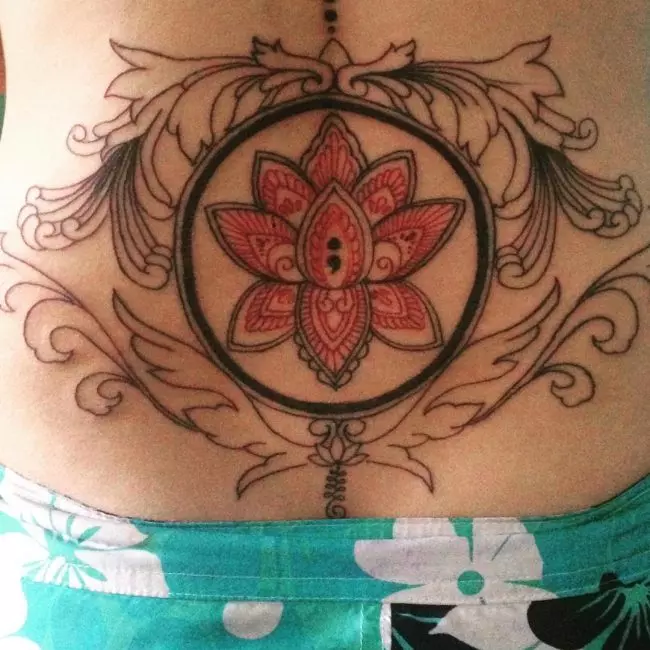 What are the types and meaning of lower back inkings?
There are various tattoo designs you can place on your lower back. However, no matter the design, individuals consider them to be erotic and sexy due to their location. Men can also have these inkings. It depends on the design and style of the ink.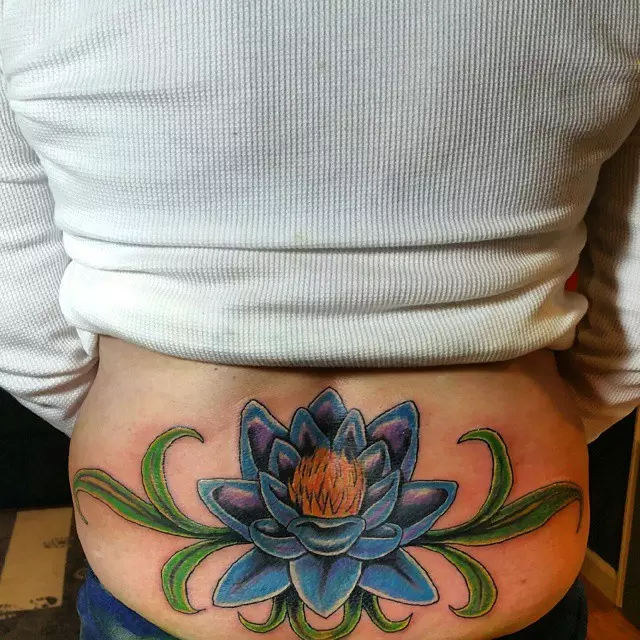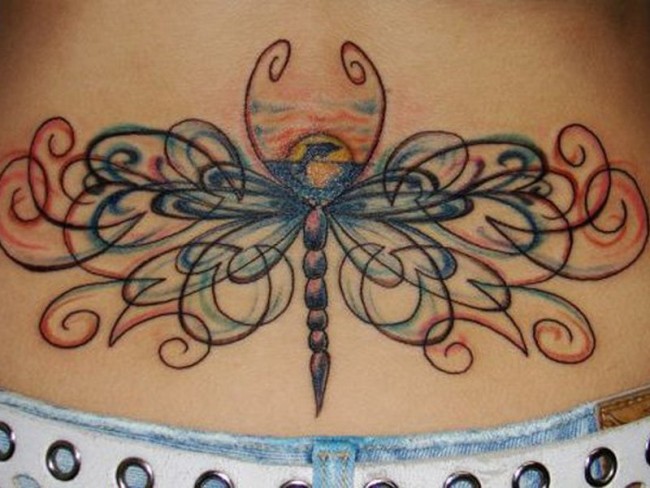 Lower back tattoos generally feature feminine designs. One of the popular styles consists of different flower images like lotuses and roses. There are some styles that people consider to be unisex due to their monochromatic hues and unique styles.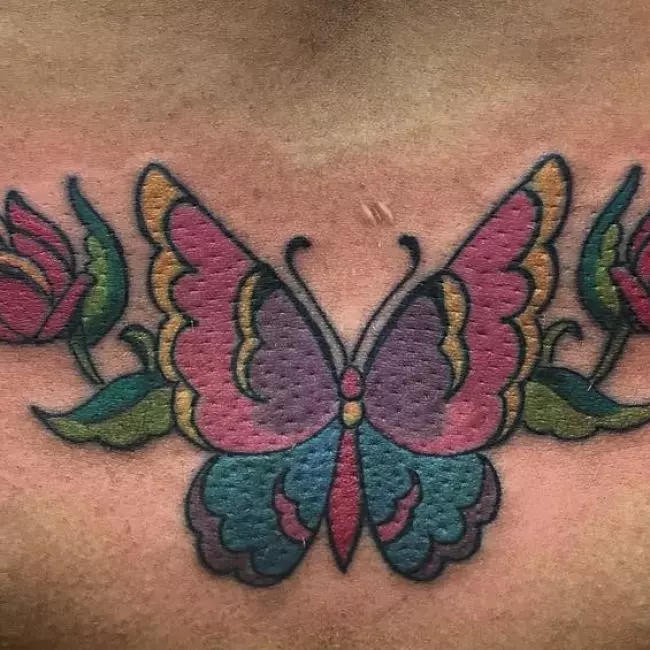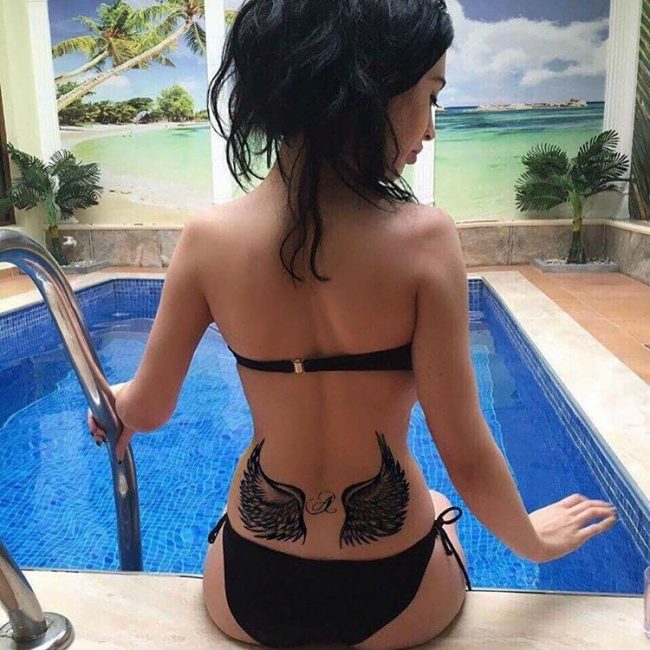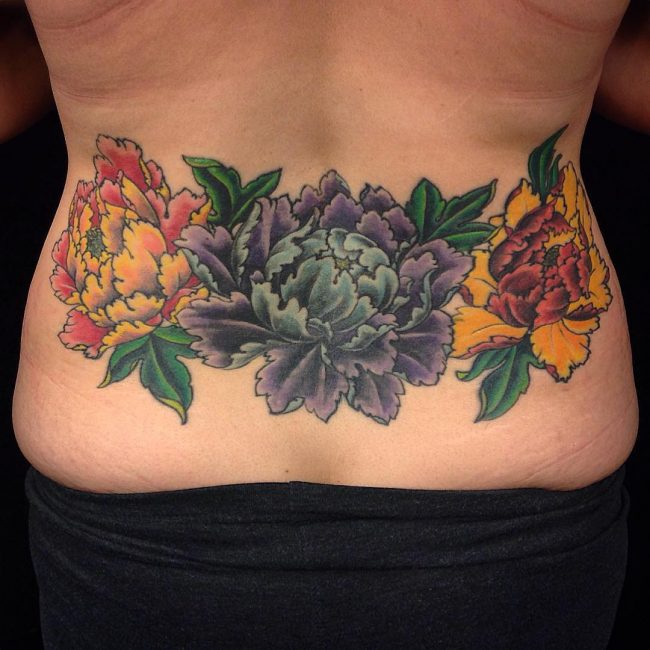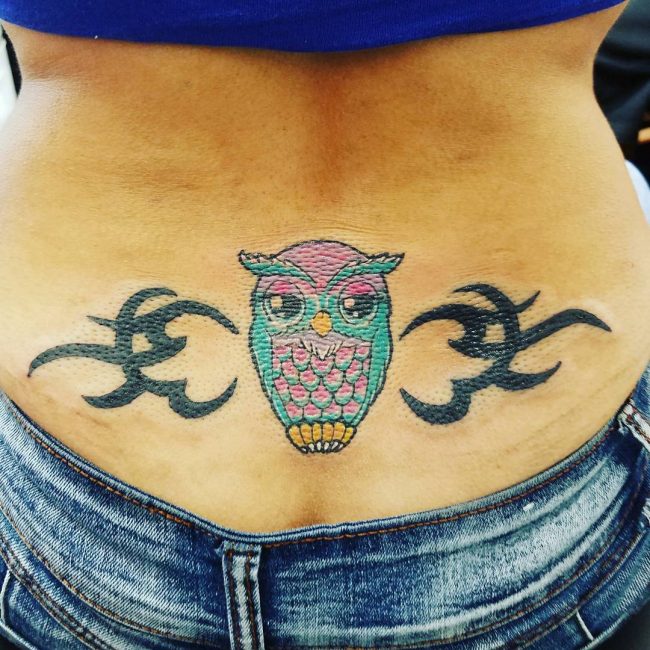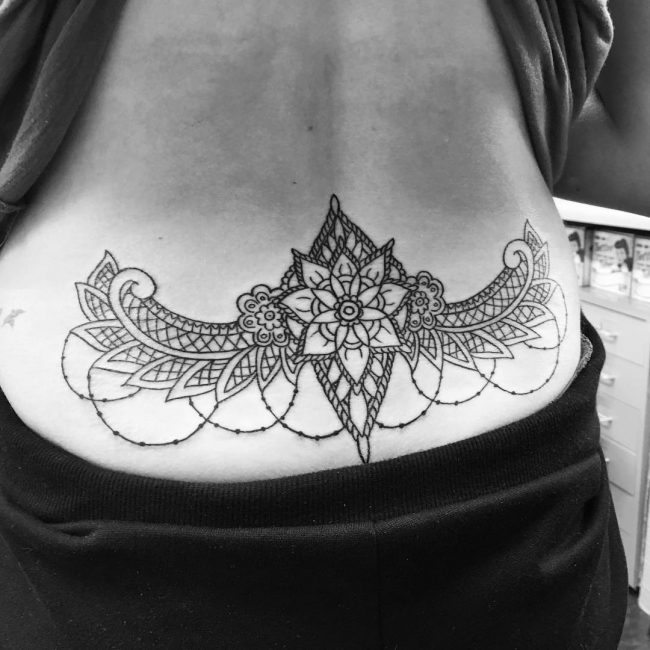 Any inking featuring a tribal fashion is appropriate for both men and women. These tats allow for personalization. You can add stars, flowers, hearts and words to them.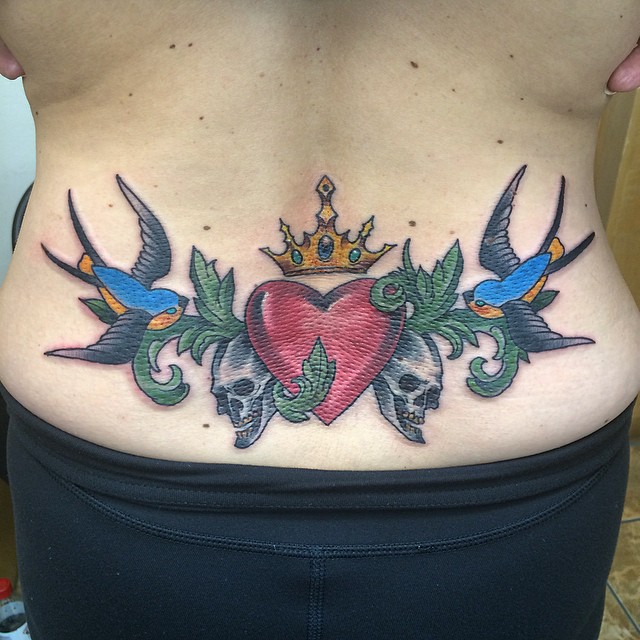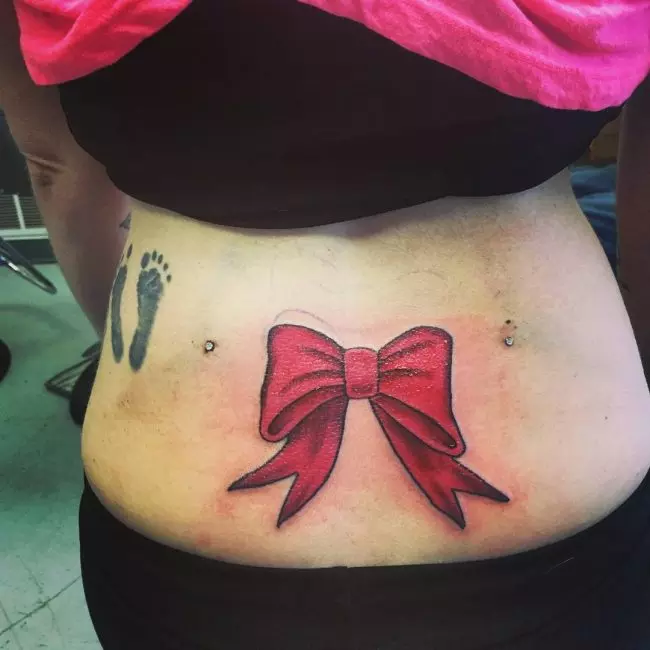 With this inkings, you don't have to end up with the same tat as another person. The types of tattoos you can place on your lower back include:
Permanent lower back tattoo
A tattoo design artist places this form of inking in your body by simply putting color pigments inside your skin. Inkings are very hard to remove from the skin although the laser technology can help in their removal.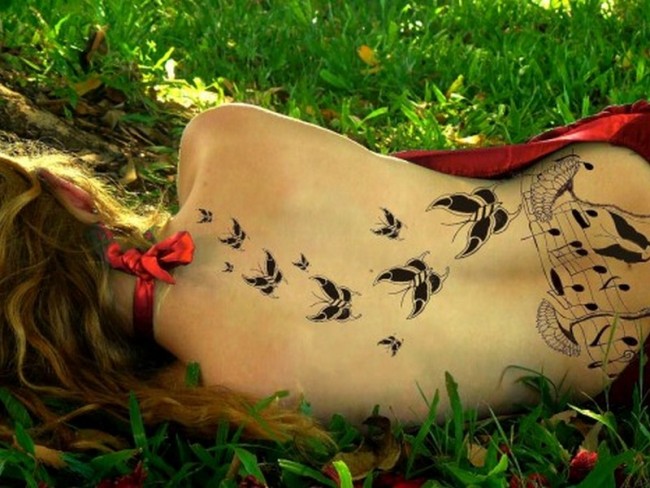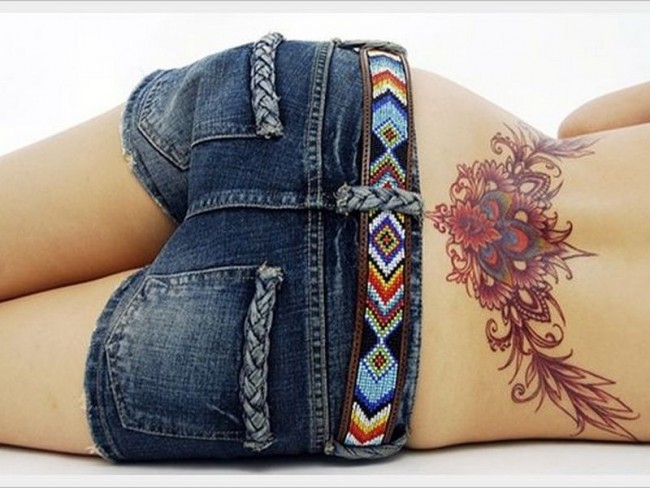 Furthermore, grafting techniques can assist in lightening tats. The grafting method involves transferring some skin to the skin part where you have made the inking. Although having a tattoo engraved on your lower back is both painful and hard-to-remove, it is definitely worth it.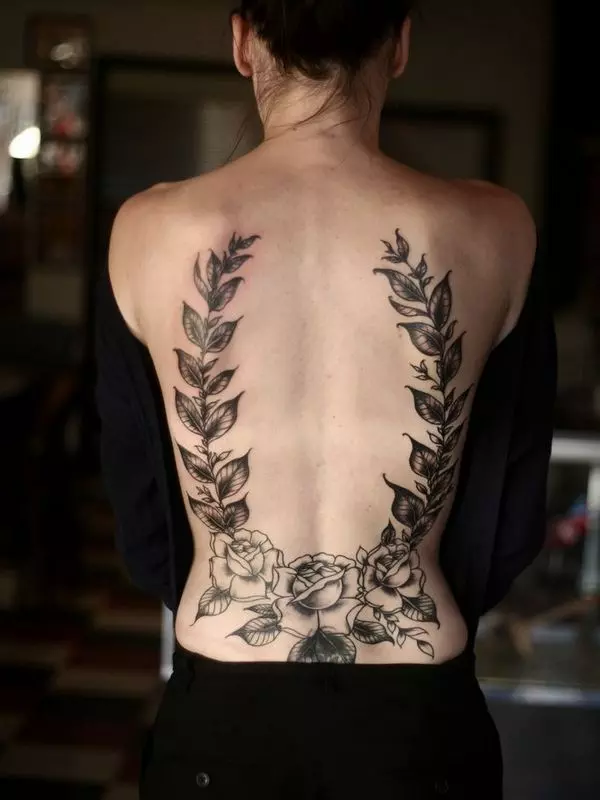 Temporary lower back tattoo
Temporary tattoos are non permanent images on the skin and which exactly resemble the real inkings. This form of tats gets washed easily.
---
back to menu ↑
What are the benefits of having a lower back tattoo?
Generally, most inking placements mean that they are either hidden by clothing or are permanently on show.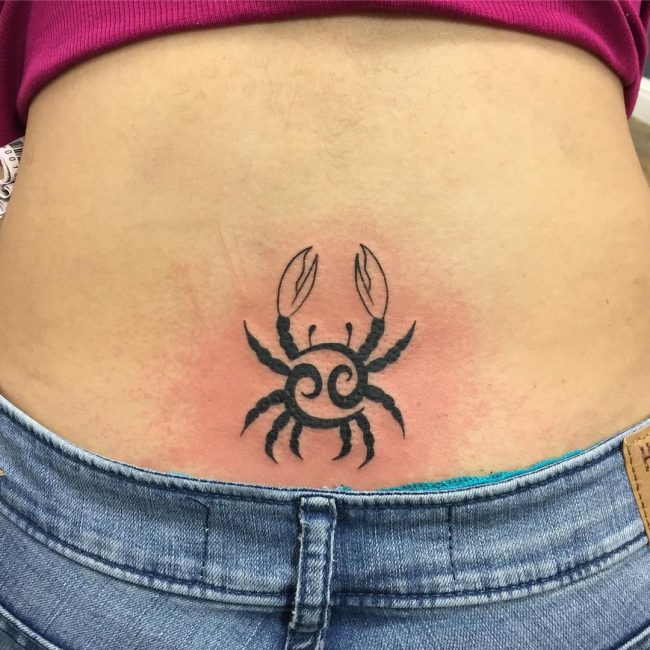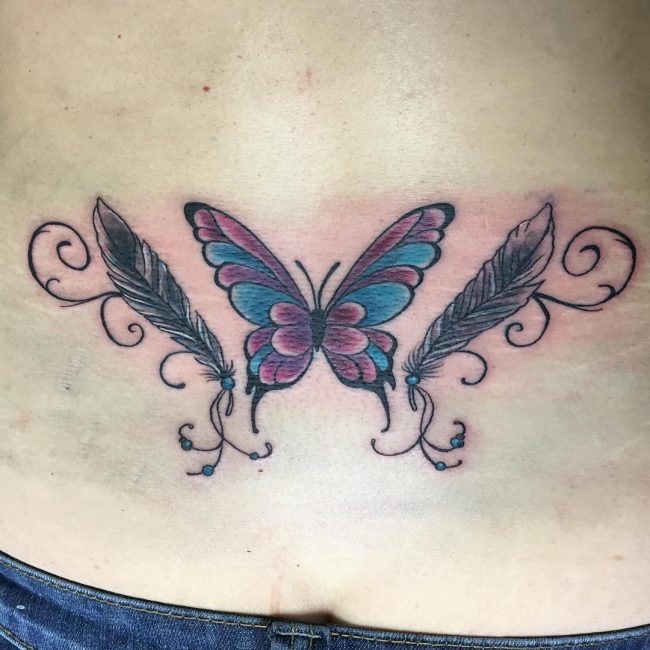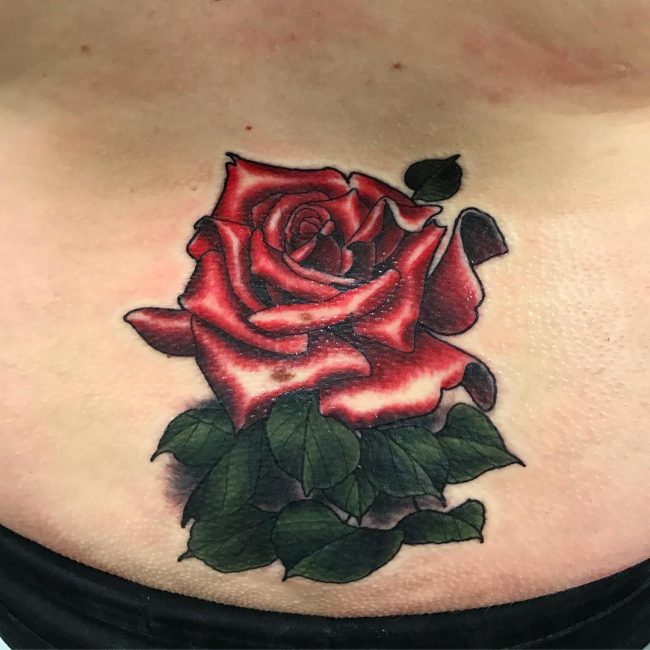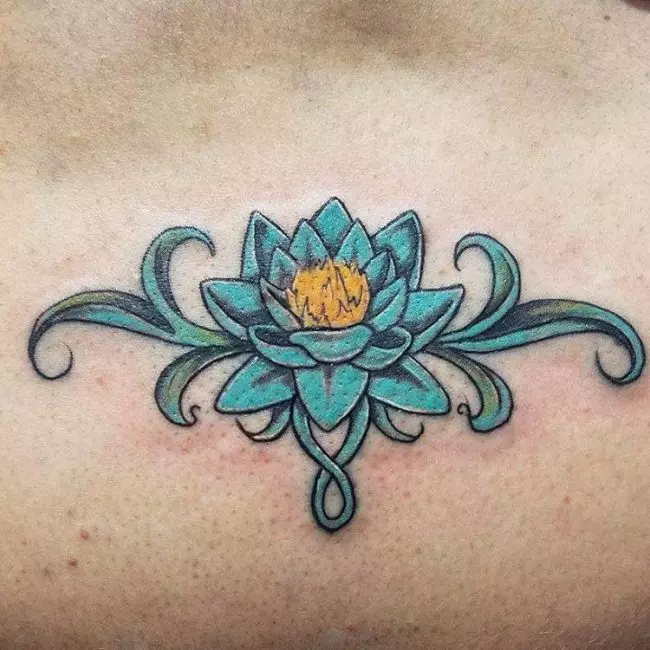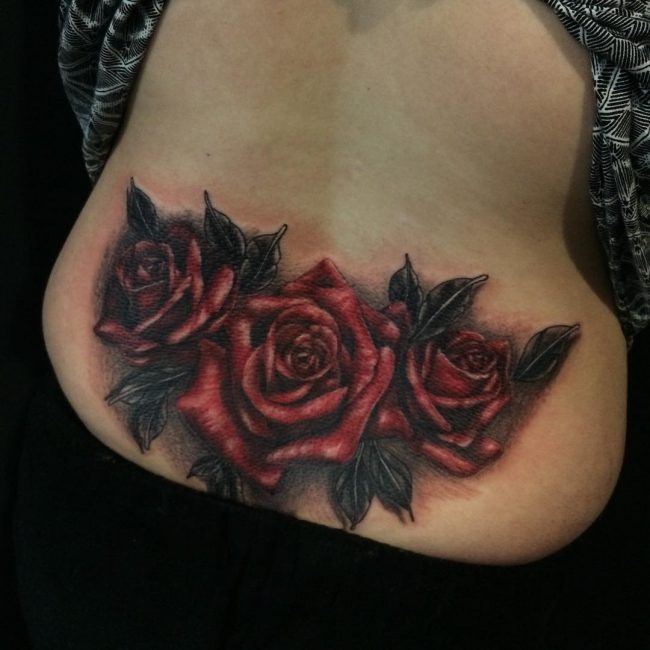 However, due to the modern clothing trends which include the low cut jeans and the crop tops, a woman's lower back is the best place to make a tat and especially for women who would like to achieve a "now you see it, now you don't" effect.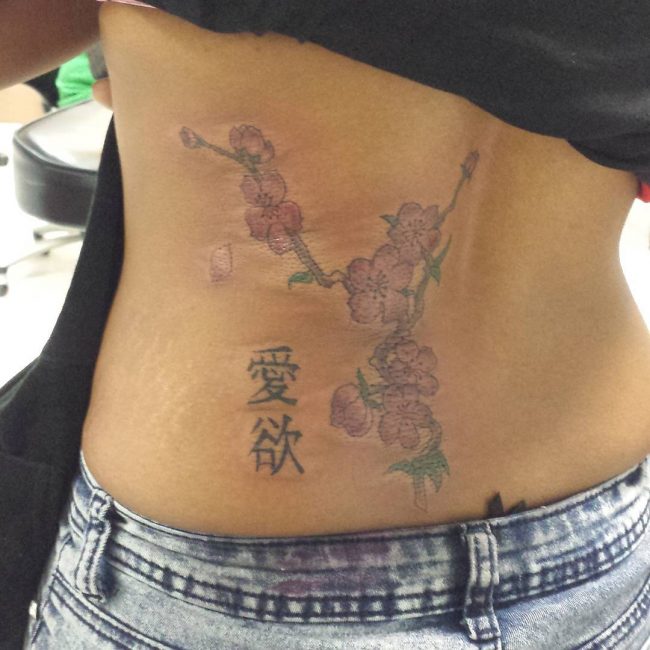 This inking placement approach is more similar to the growing trend in men. Most men prefer to have tattoos on their forearm underside. Unlike the front forearm tats  which are highly visible, the inside designs remain hidden most of the time.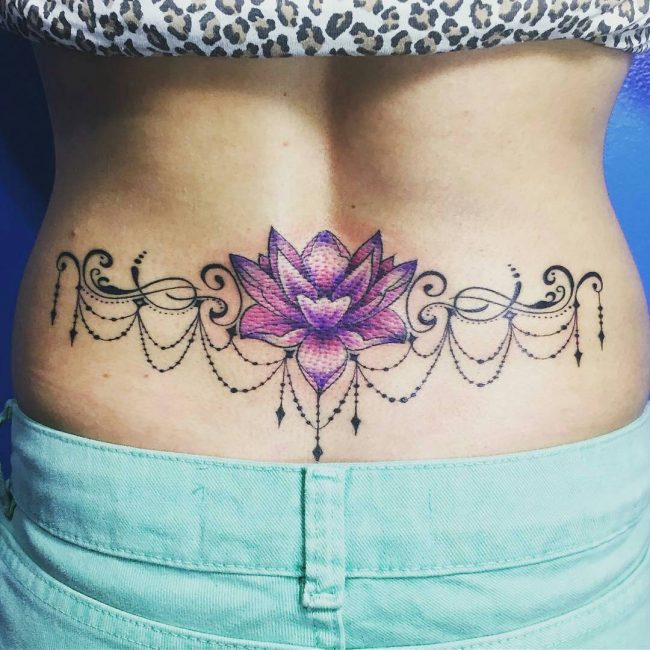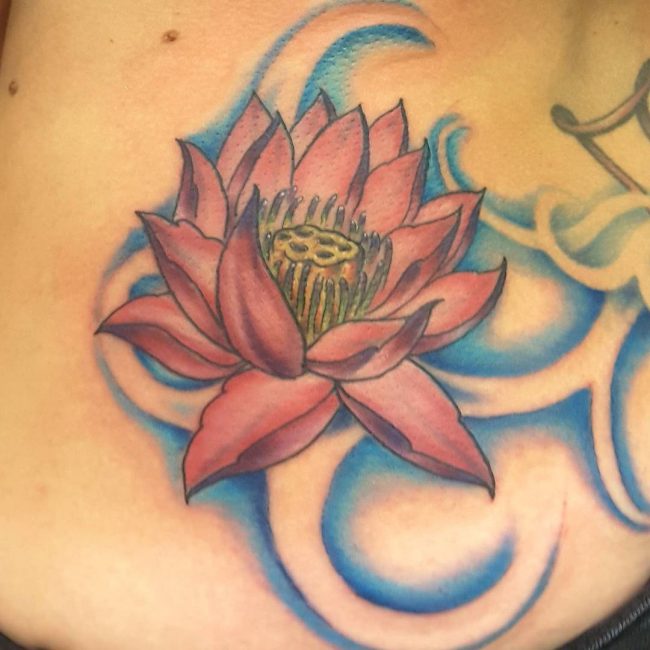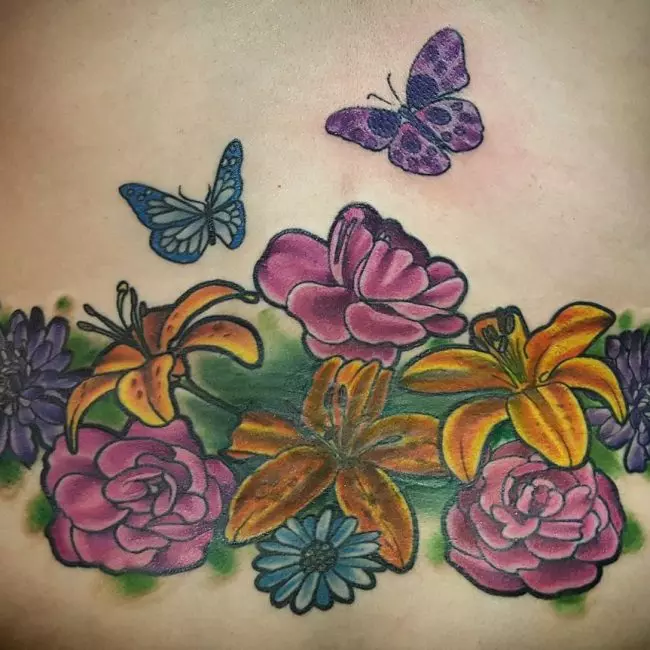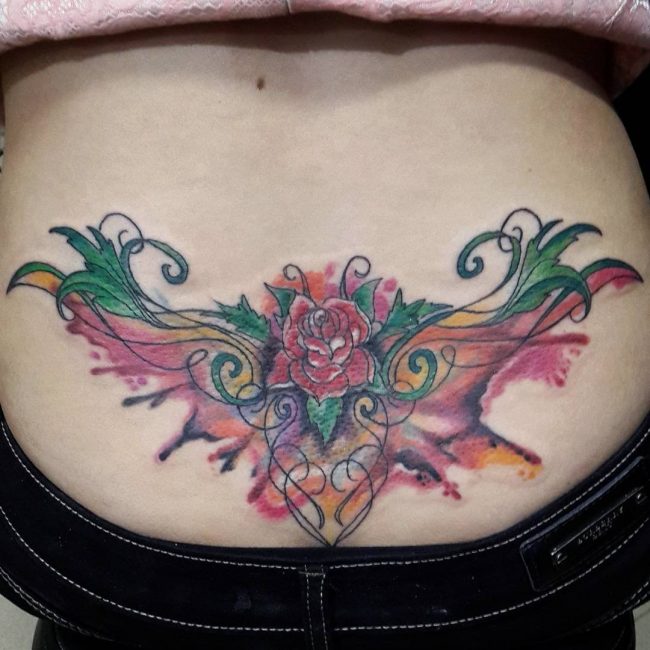 However, once you have seen a tattoo design, it turns to be more visible.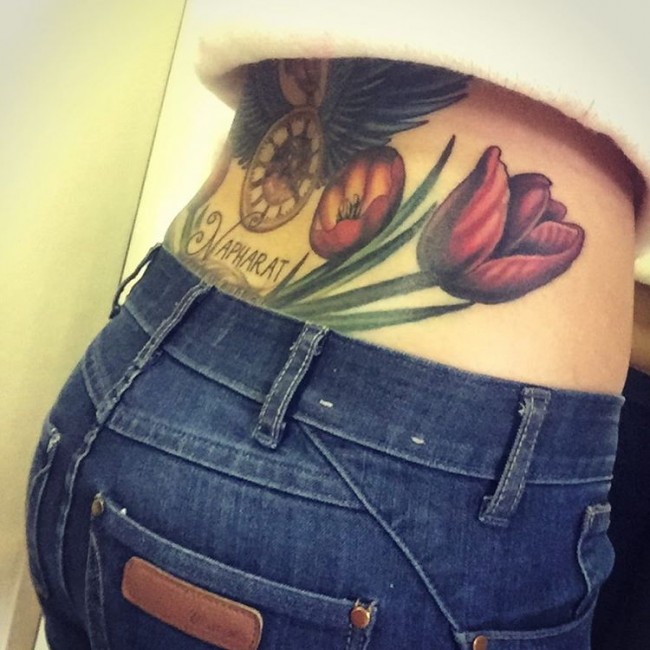 Another major reason why the lower back inkings popularity has highly expanded amongst women is due to the placement sensuality. Most people feel of the "should I have seen that" glance of exposed tats extremely alluring.
This is a great benefit for any person aiming at projecting a sexier, adventurous image.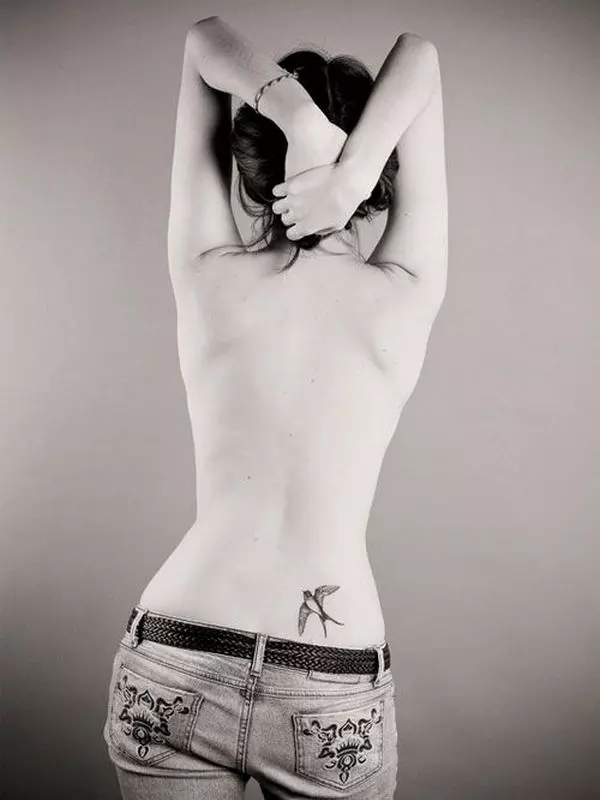 Having tattoos on your lower back means that you will hardly see them under the normal conditions. Generally, you will only see them when you get their glimpse on a mirror or if you are very flexible.
Therefore, you only need an inking that you don't want to keep seeing all the time, the lower back tattoo placement should be your best solution.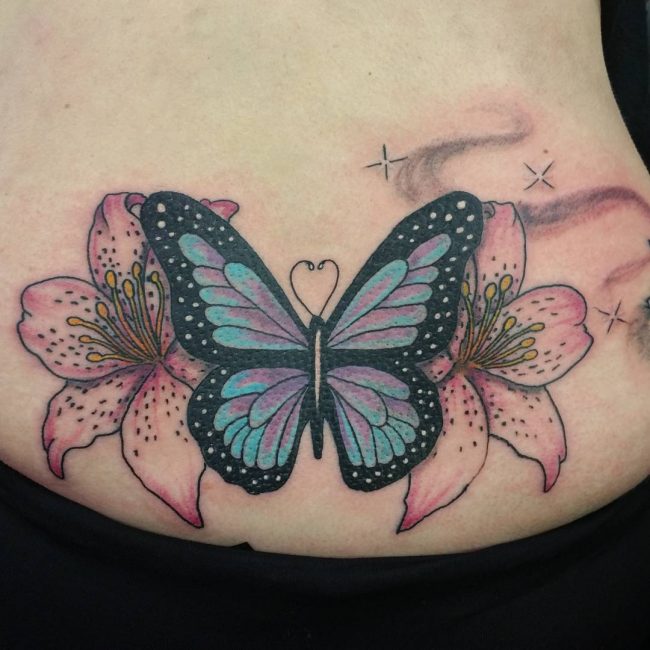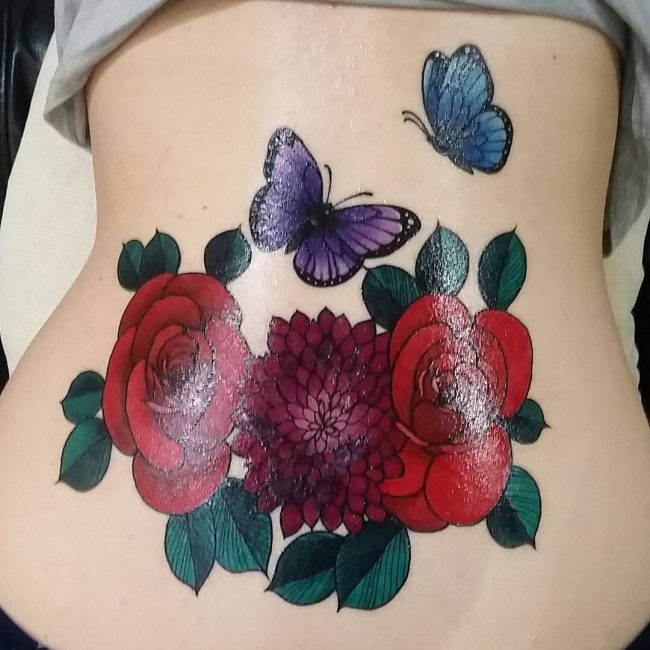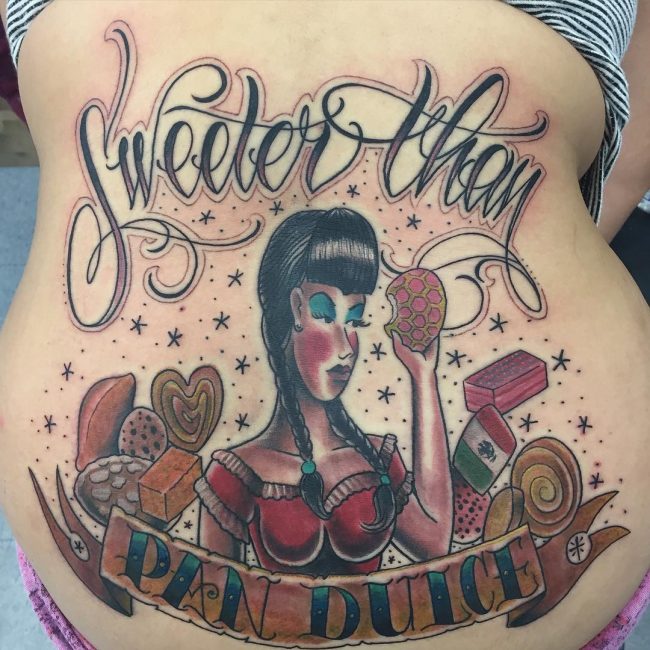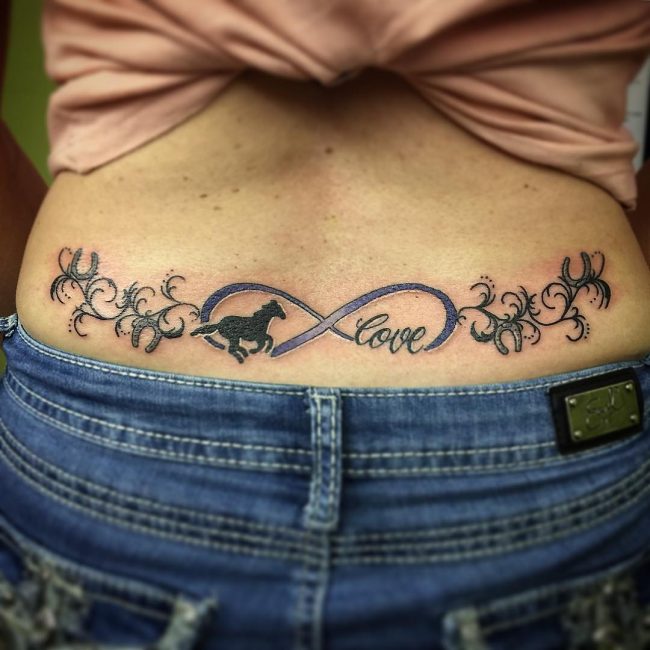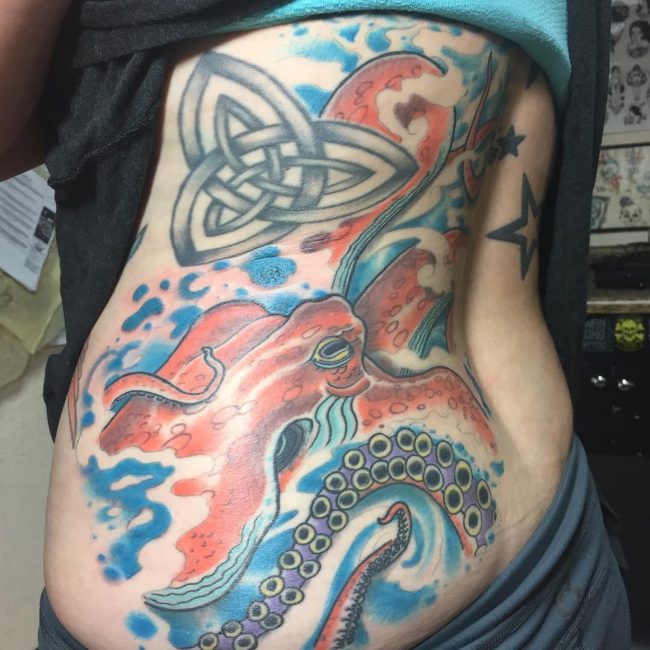 ---
back to menu ↑
What are the disadvantages of having a lower back tattoo?
Tattoos also carry one primary disadvantage: they are usually extremely unoriginal. This trend has been present for a very long time and millions of women all over the globe have these tats. In fact, it is very had to find a unique way of placing an inking on your lower back.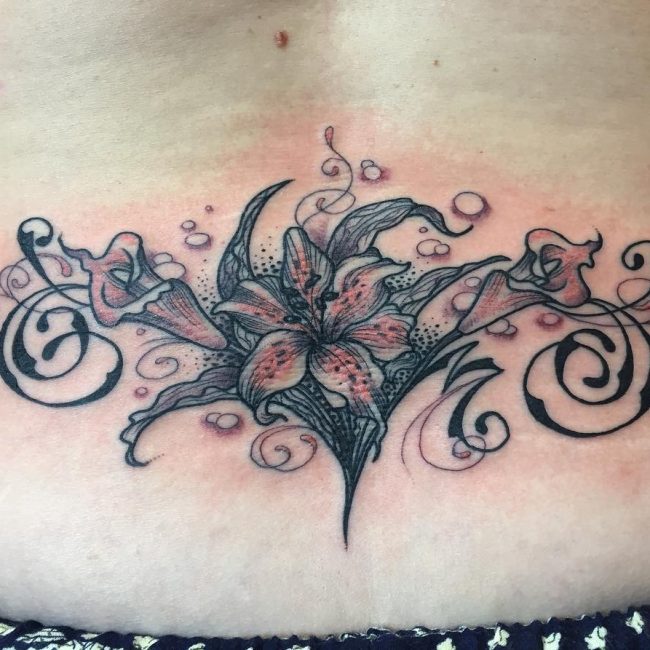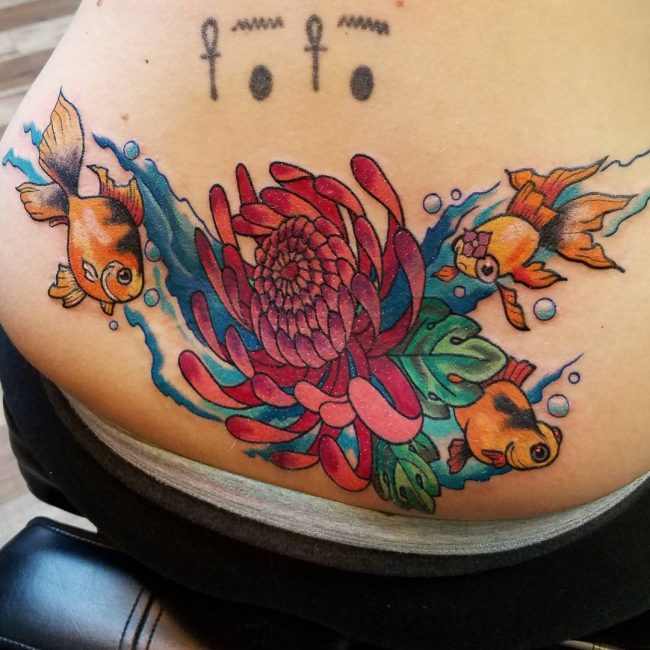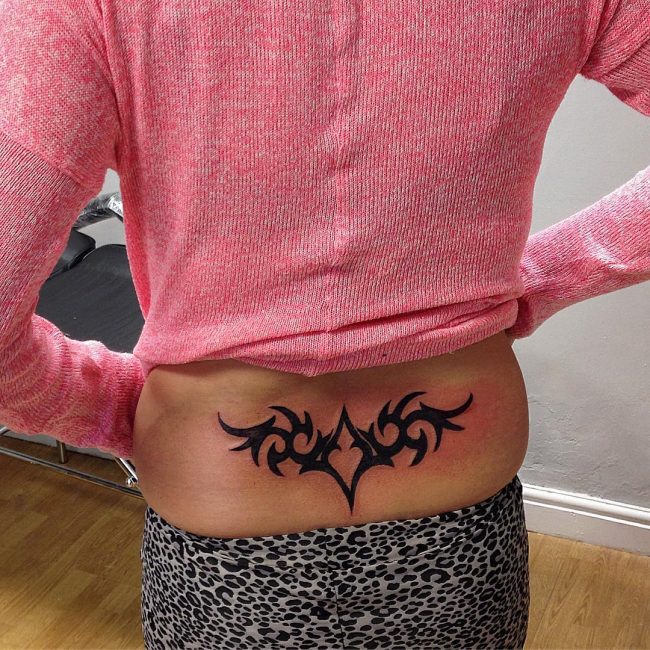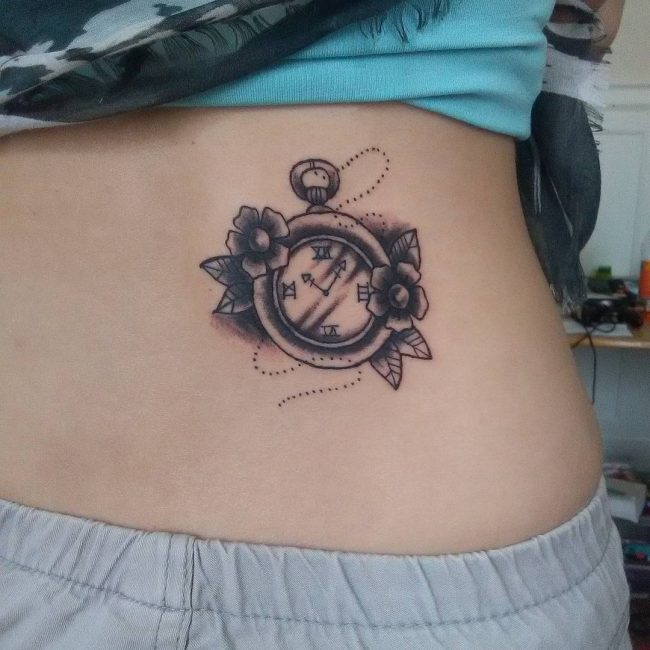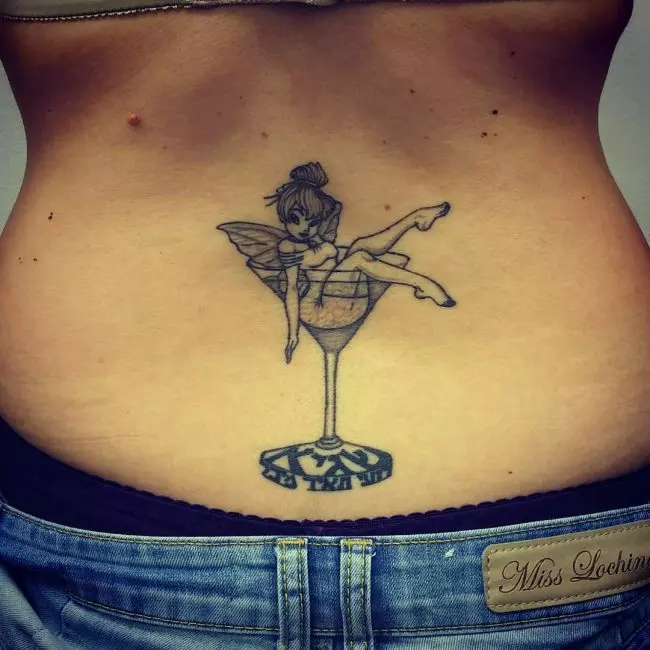 Although beyond that, the unflattering slang terms which have developed with time to describe tats and the many women who have them like " gramp stamp" and "tramp stamp", which is taken to refer to the idea that in around 40 or 50 years to come, this world will be full of elderly women having tattoos.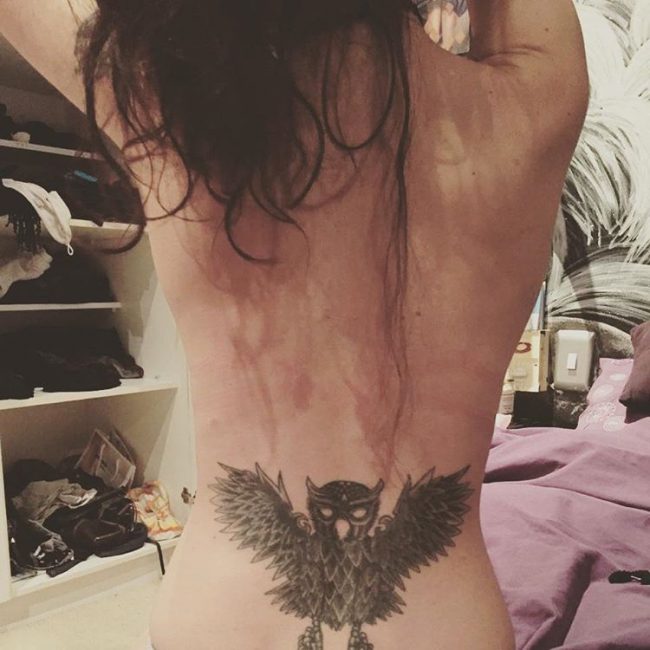 Therefore, if you want something completely original, then you should look for other forms of tattooing.
Another major problem associated with this form of inking is that you will hardly see any of your tattoos unless you look at it through a mirror. This is only a benefit when you need a tat that you don't want to keep looking at, most of the time.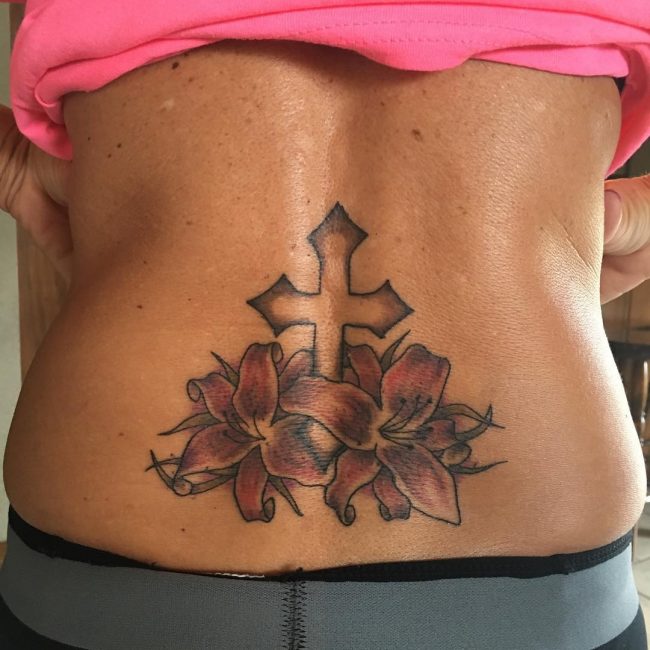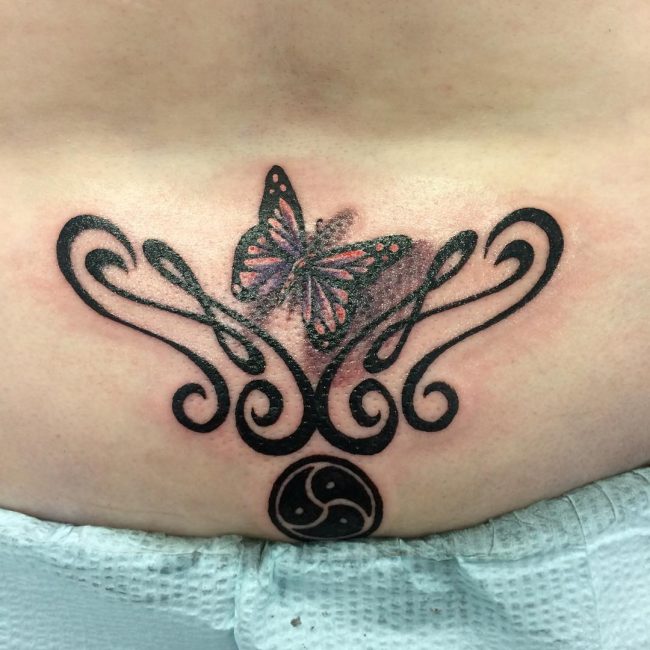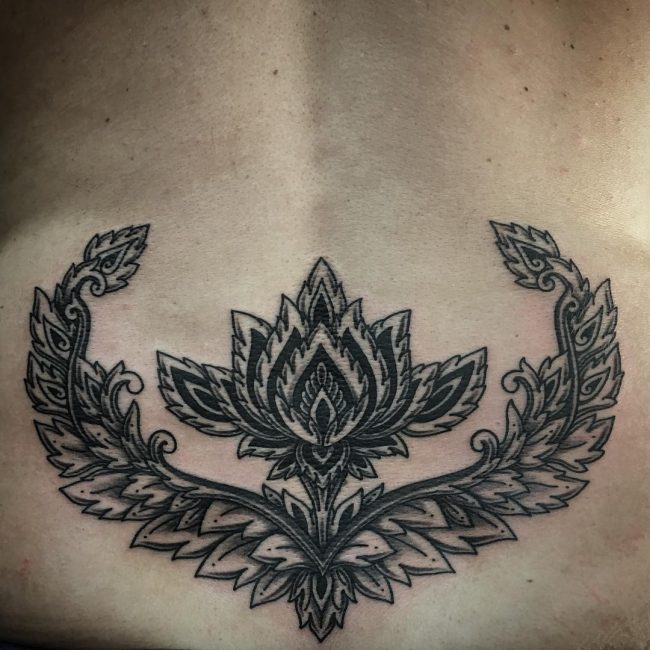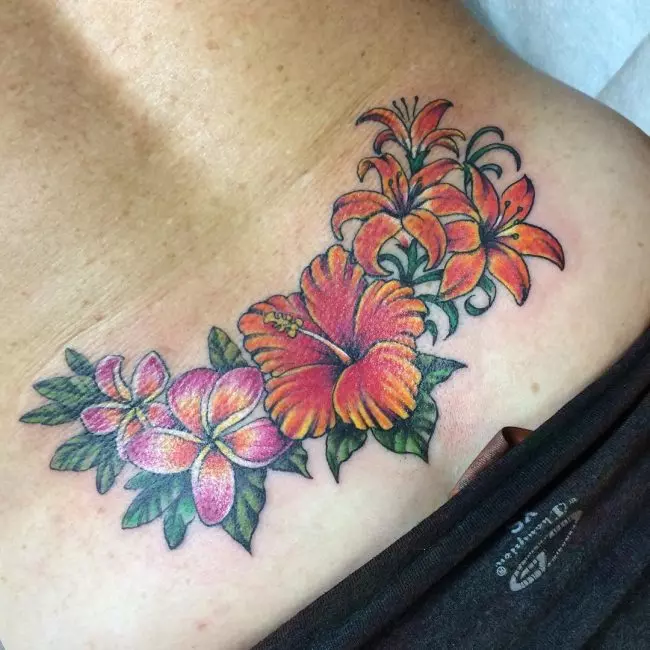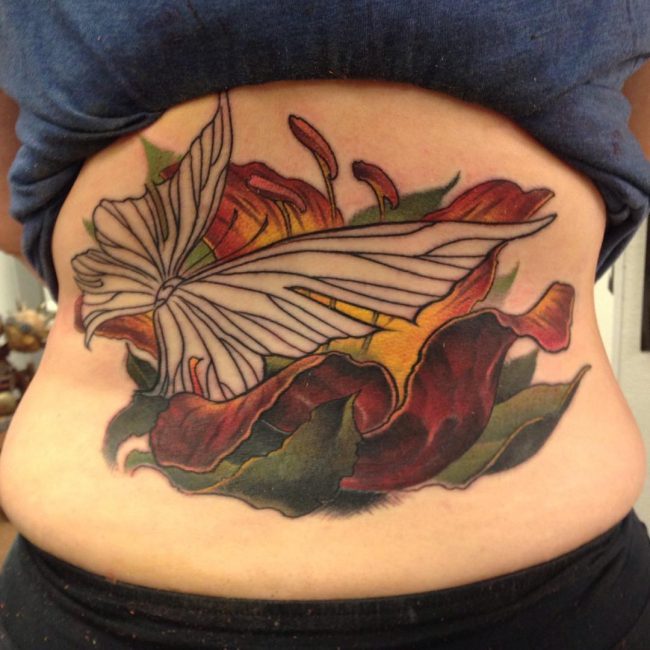 If you want to keep seeing your tattoo design on a regular basis, you should avoid having any inking on your back.
---
back to menu ↑
Original alternatives you can consider
If you like the lower back inking idea but you also want to retain an originality element, then try to place your chosen design somewhere around your torso. Ensure that it sits on your body's sound above both or one of your hips.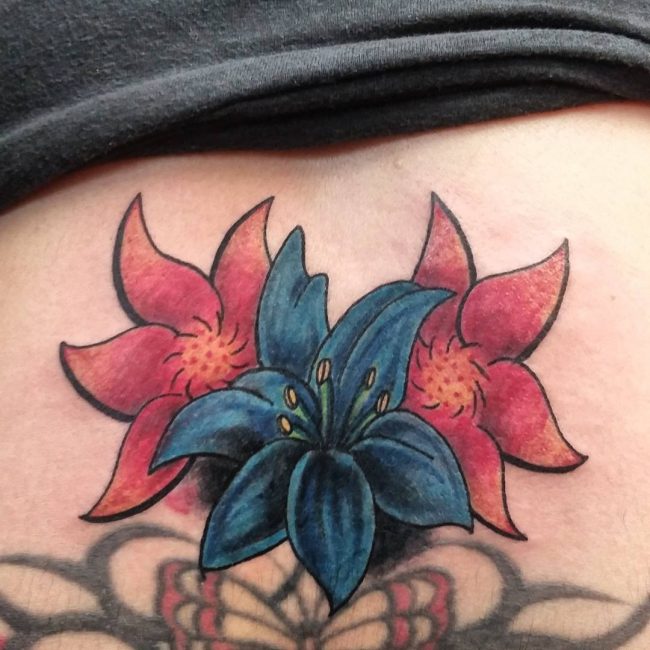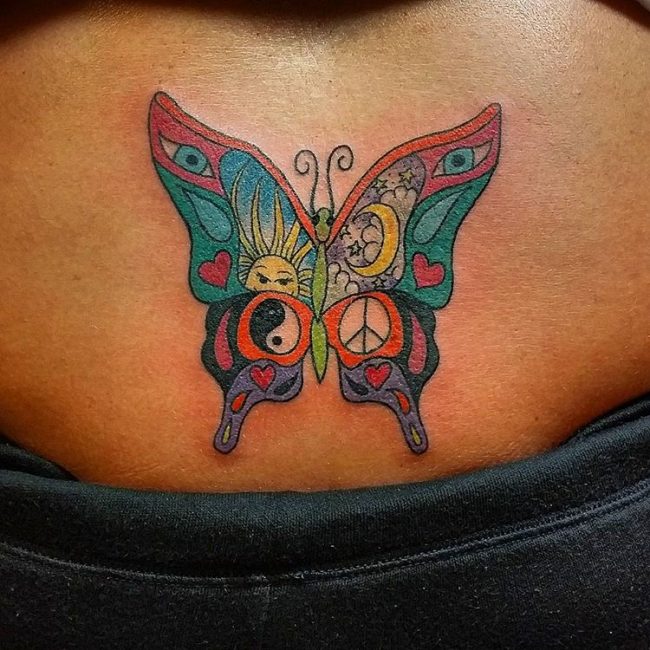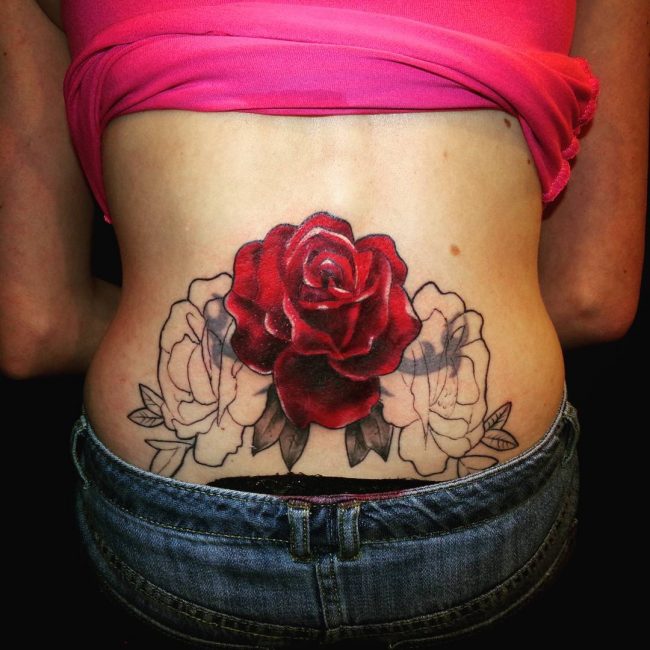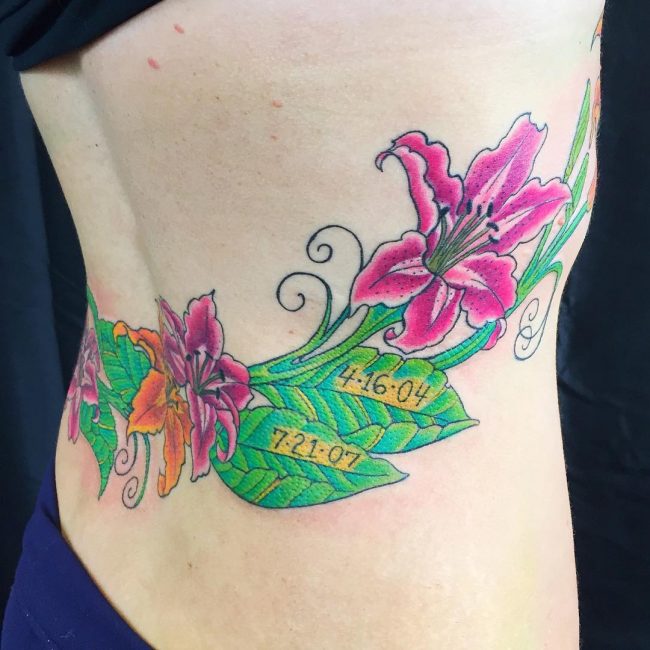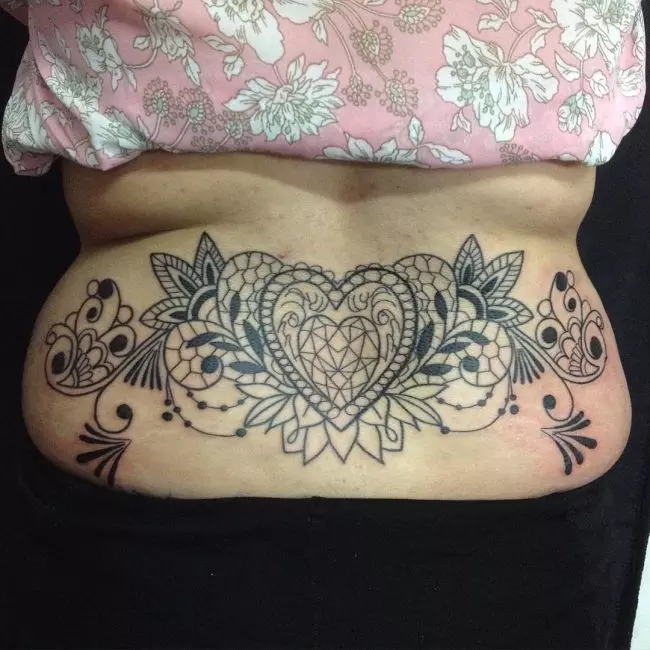 Presently, all the tattoos placed at this body part are rare, and thus if you are looking for an original thing, it might be worth your consideration.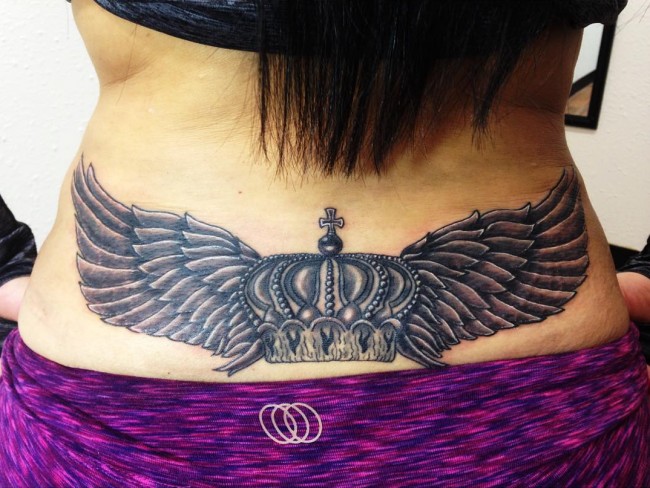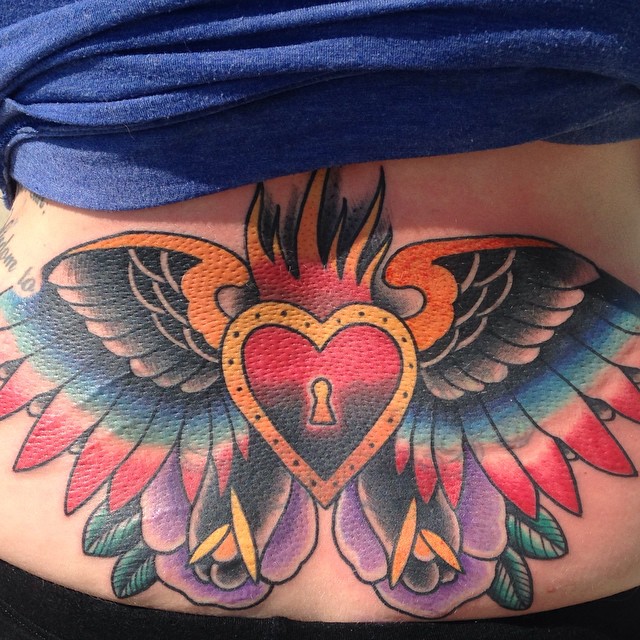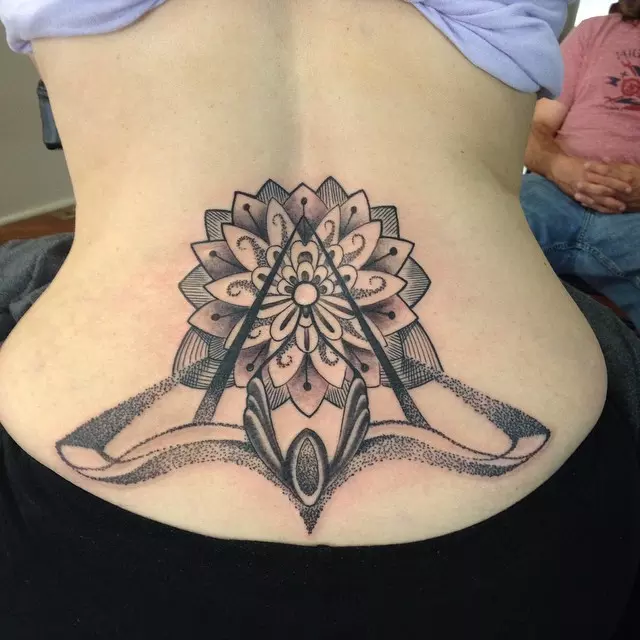 It is fun to show a lower back inking if you want to do that. You can easily hide or show them whichever you decide. Covering them with a clothing is something easy especially when you are going to any place where displaying a tattoo would be inappropriate.
Some places where a tattoo is considered as inappropriate include a church and a formal dinner. Furthermore, if the rules at your workplace prevent you from showing tats, you will easily hide the designs while at work.
Unlike other tattoos, you can completely cover the inking with a shirt.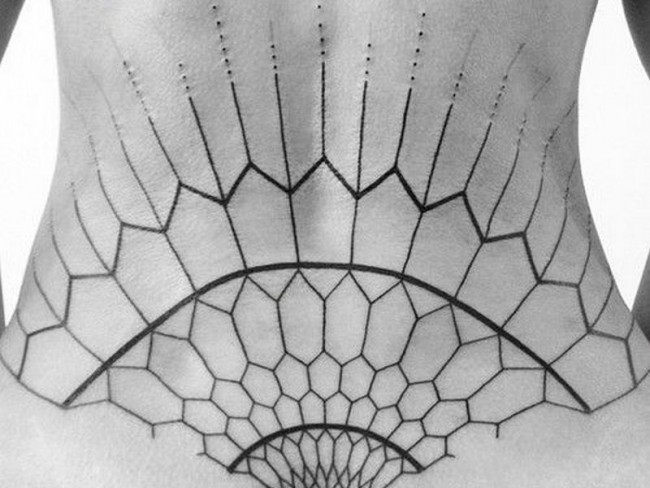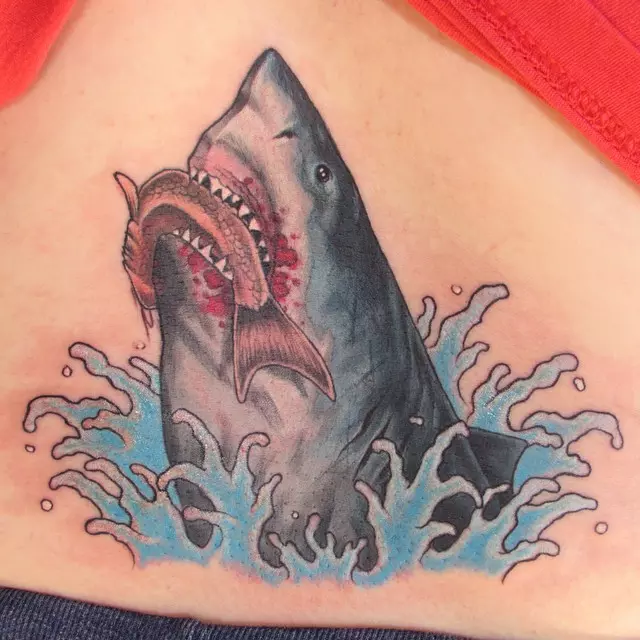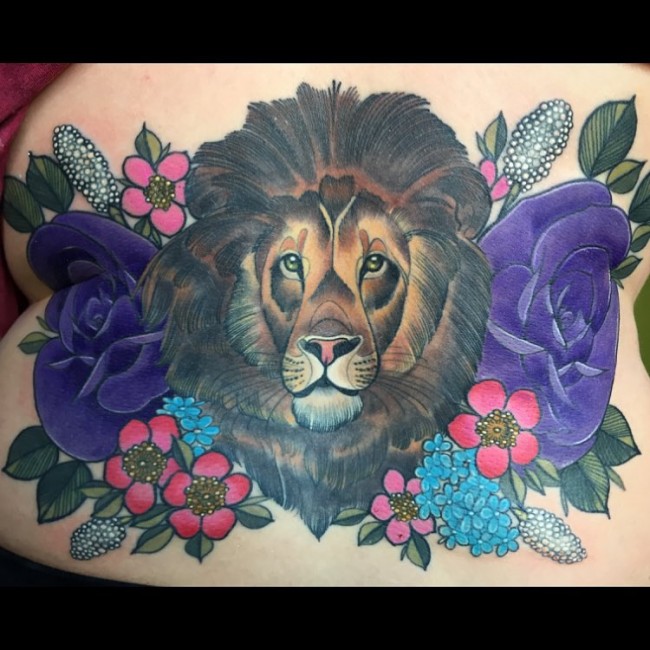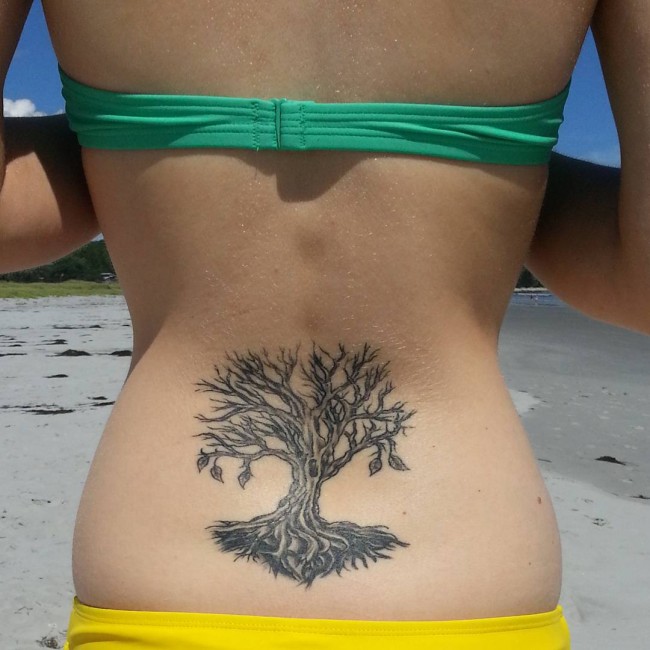 The demand for tattoos is very high as they look sexier and seductive on a woman. It is the most fascinating erotic design that you will ever get on a woman's figure.
Further, inkings are most common amongst women but this does not mean that you can not properly use your imagination and get one on any other part of your body. Generally, after you have gotten one, you will most likely desire to get a new one.