120+ Beautiful Elbow Tattoo Designs & Meanings – Popular Types (2019)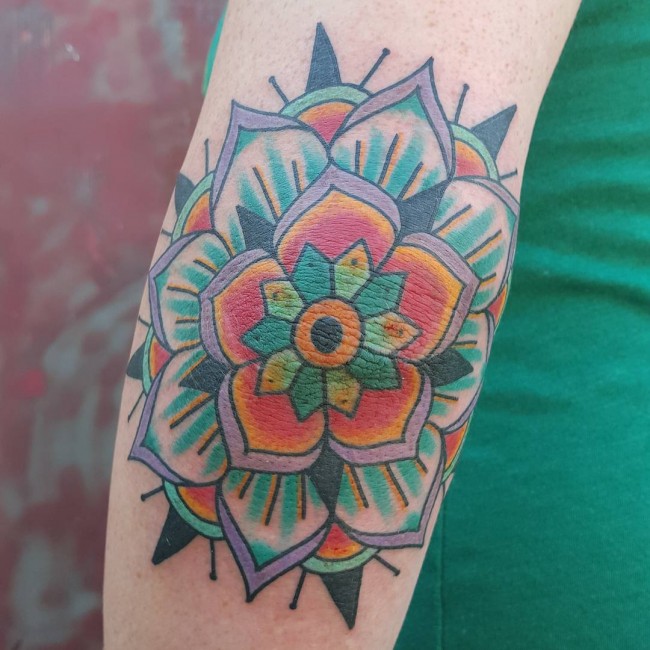 If you are looking for a placement area for your small tattoo, then the elbow is one of the places that you should consider. The elbows work perfectly well for different tattoos designs, but circular ones will look outstanding on the elbow as it will form the center of the tattoo.
Every time you move you move your hand, or you are engaged in any physical activity you can let the world see your beautiful elbow tattoo.
Contents: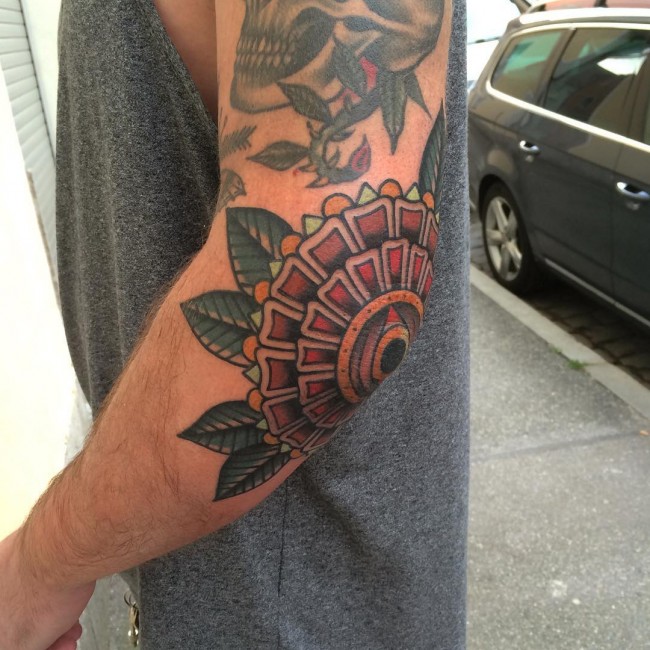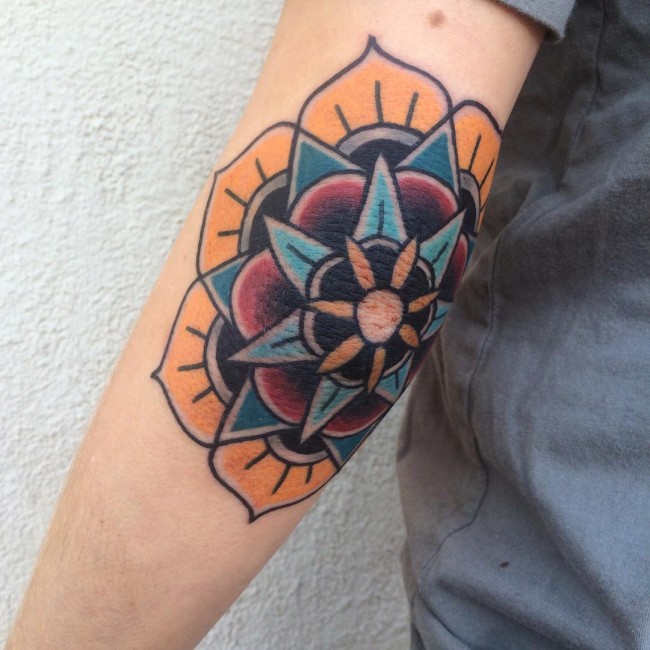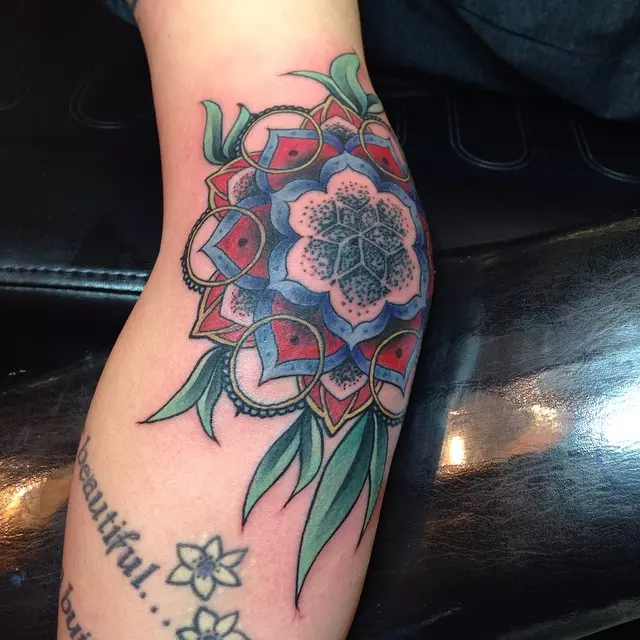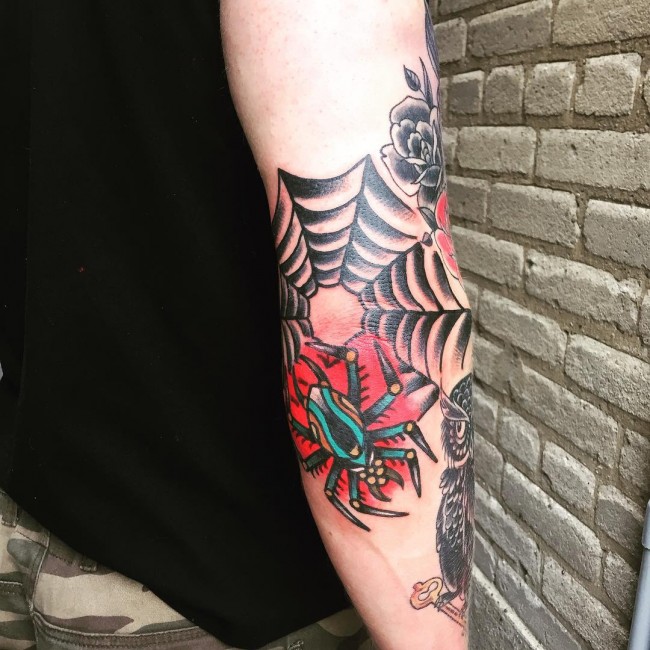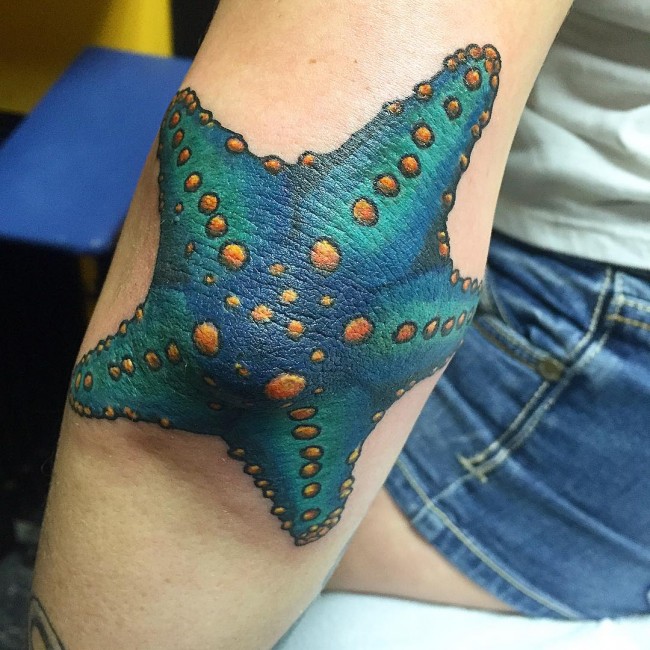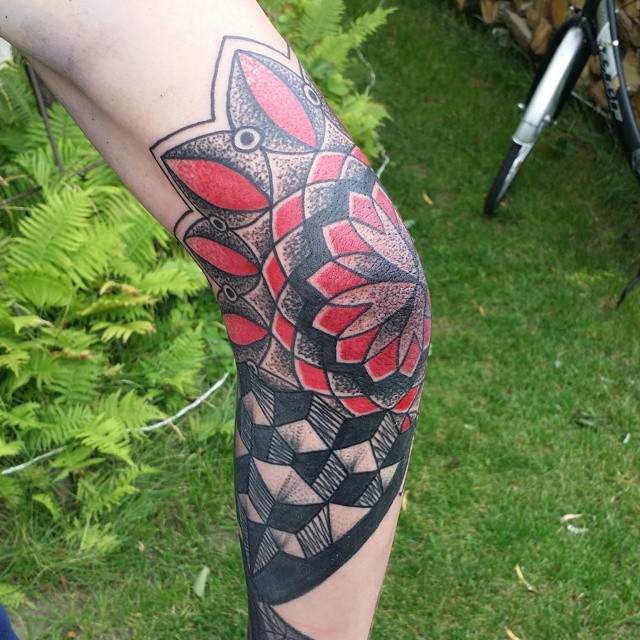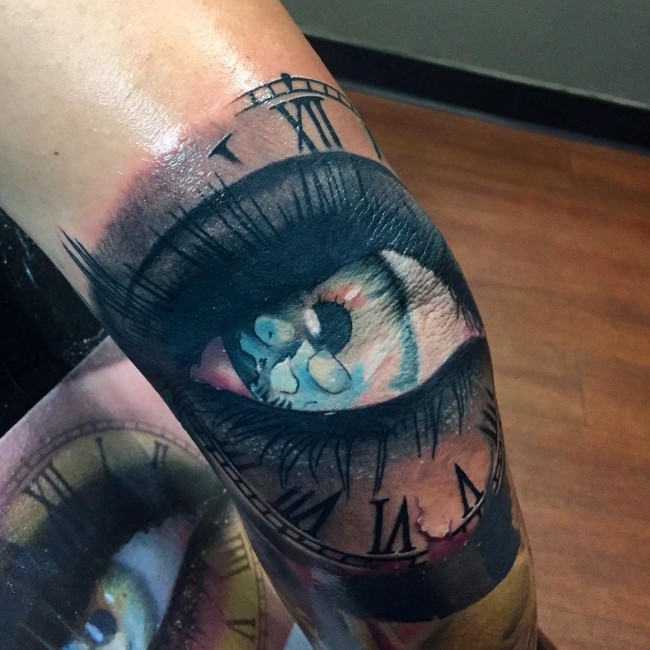 Types of Elbow Tattoos
There are many tattoo designs available, and they vary according to theme and tattoo style. However, most of them involve designing around the circular shape of the elbow. When it comes to choosing a tattoo that will best suit you, it will all rest on your personal preferences and tastes.
Understanding some of the popular types should, however, make your choice easier.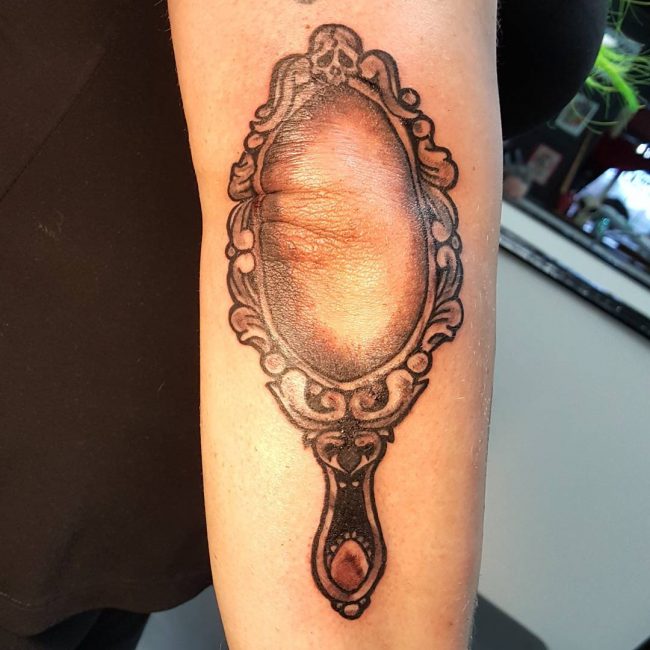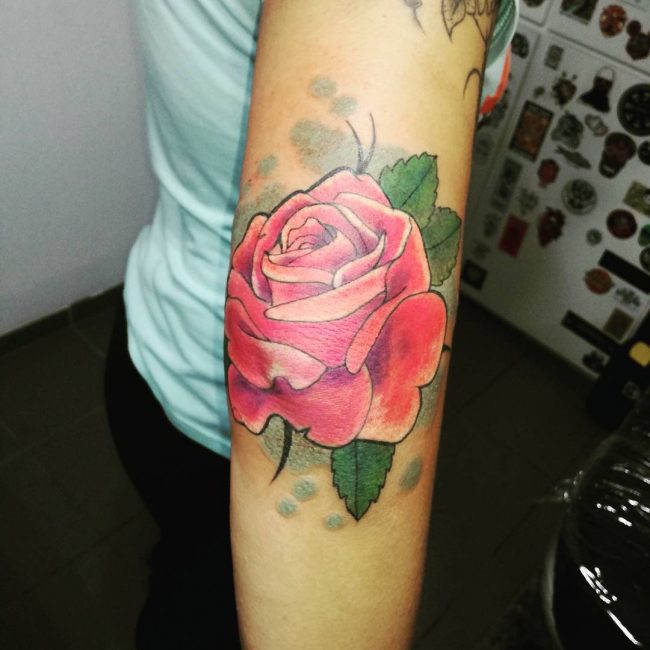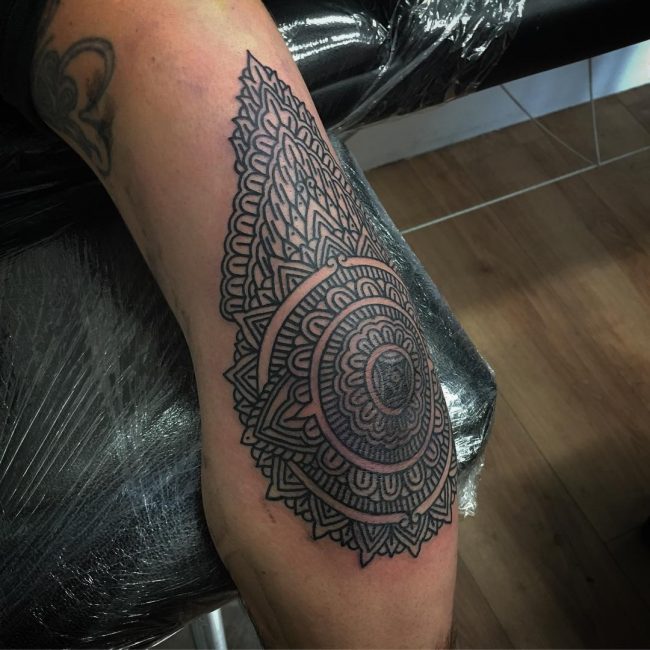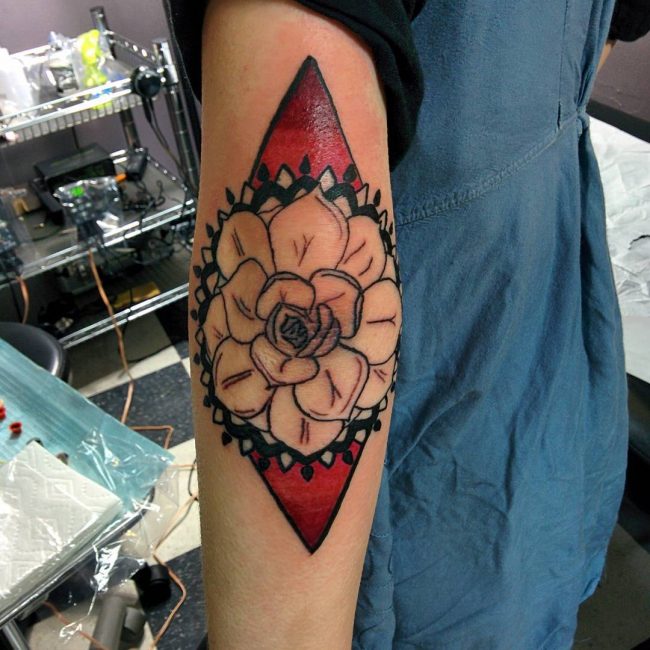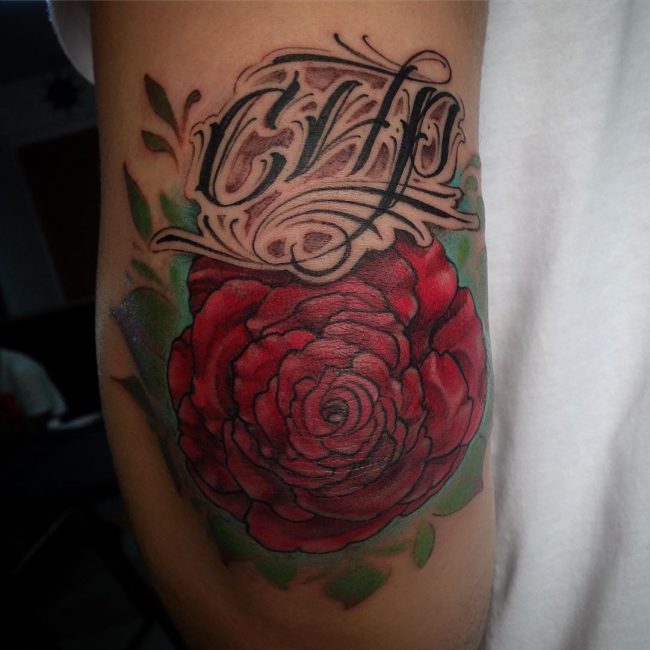 Spider Web Tattoo on Elbow
Few other types of tattoos if at all any will look better than a spider web on the elbow. What makes the spider web perfect for the elbow is the neat interlocking design and their circular shape.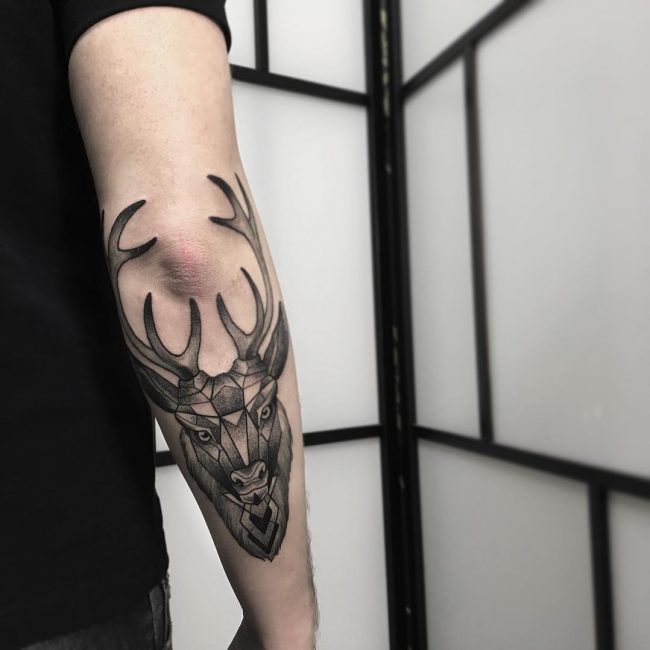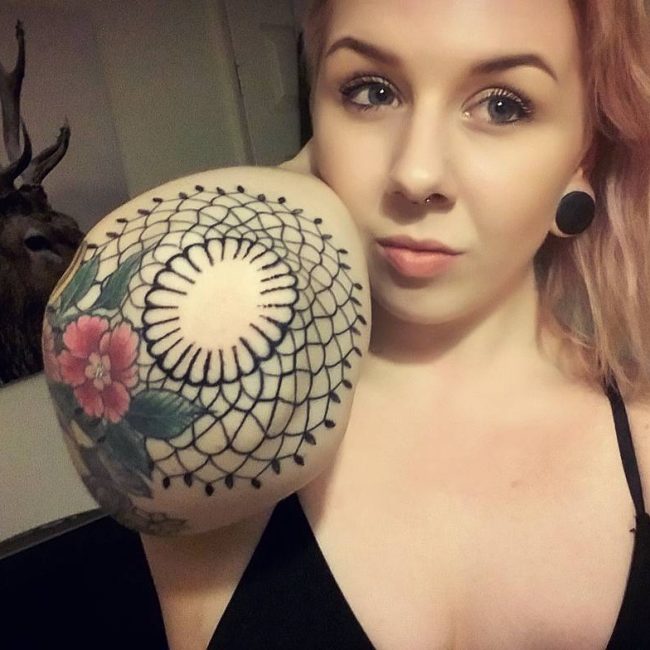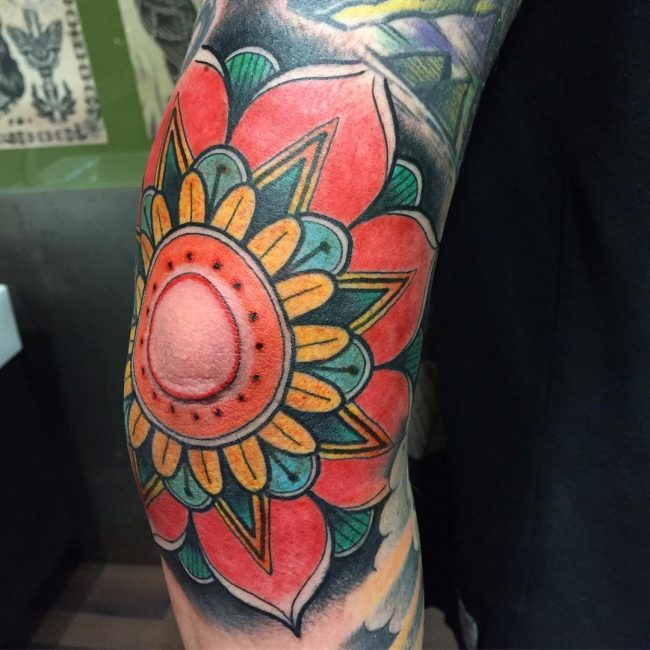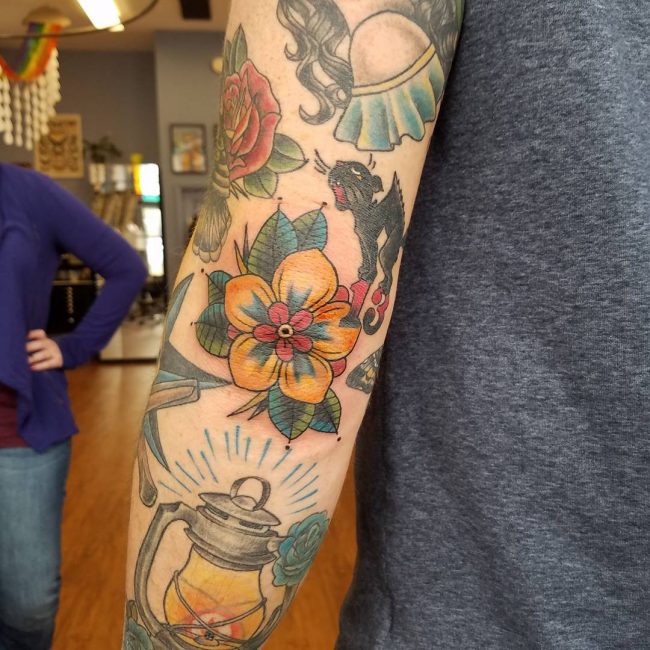 Besides from the aesthetic appearance the spider web also has different symbolic meanings that are more clearly brought out when inked on the elbow. One of these meanings is strength and domination that a spider has over all the animals that it preys on.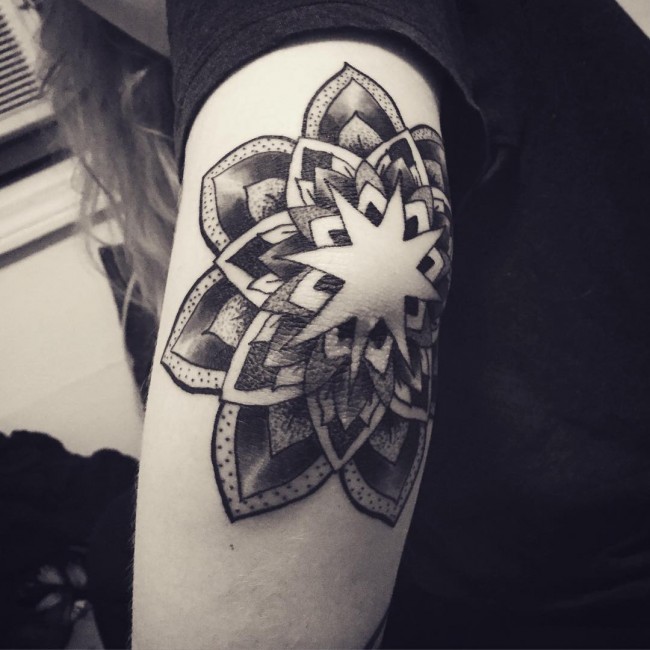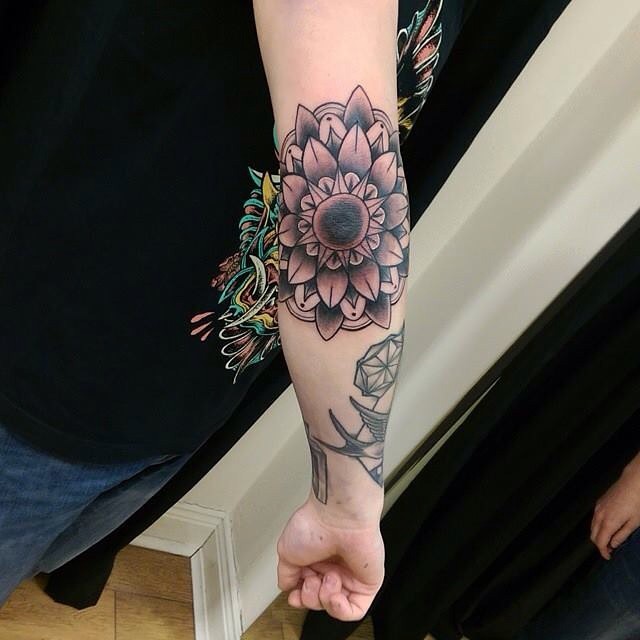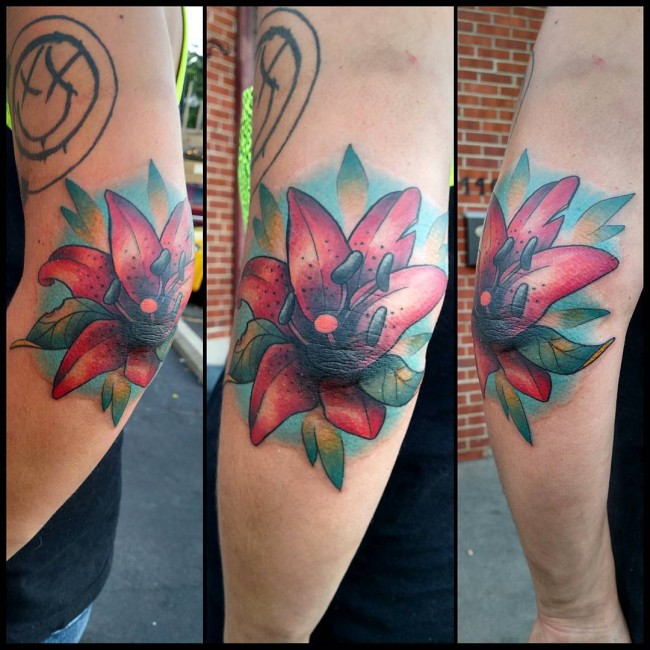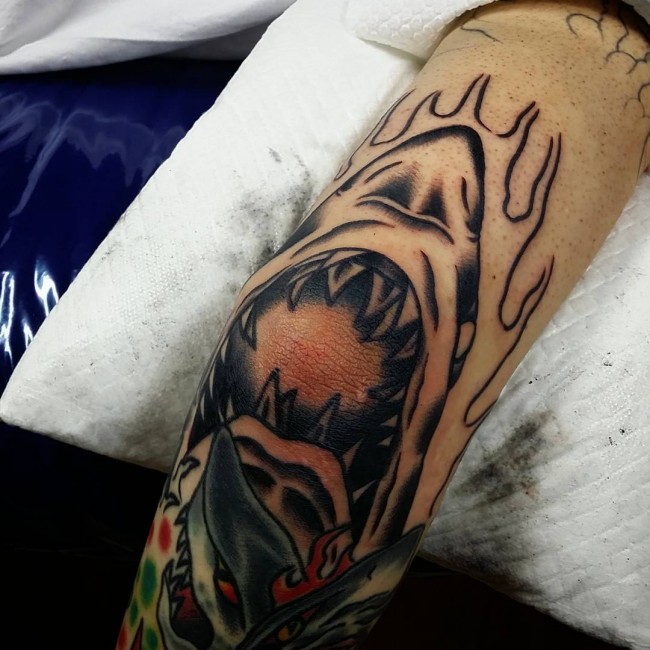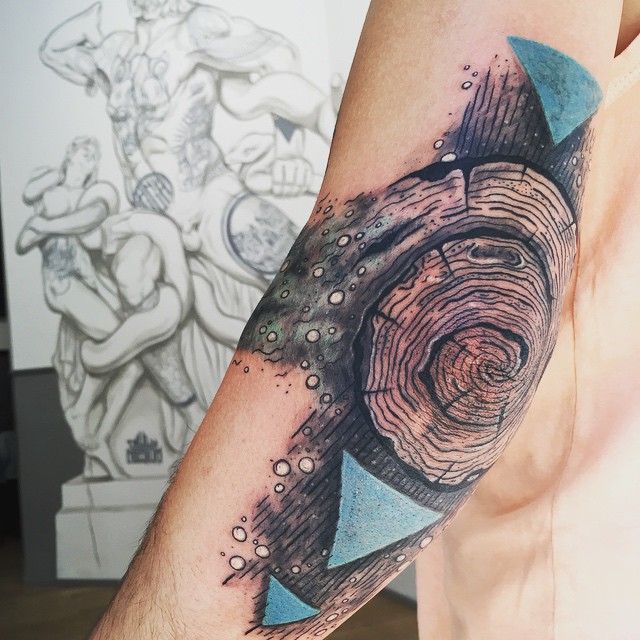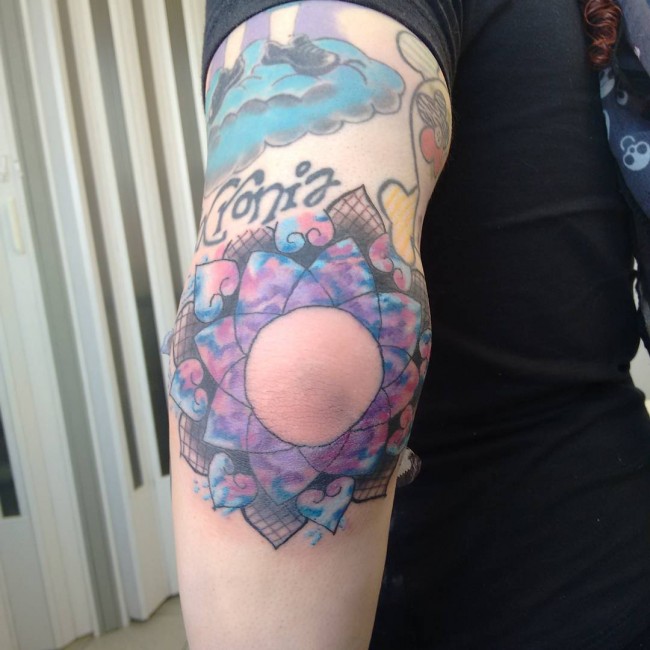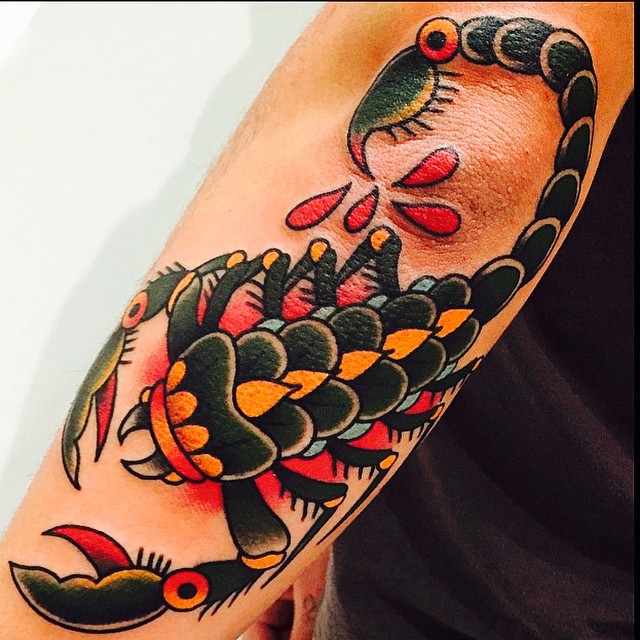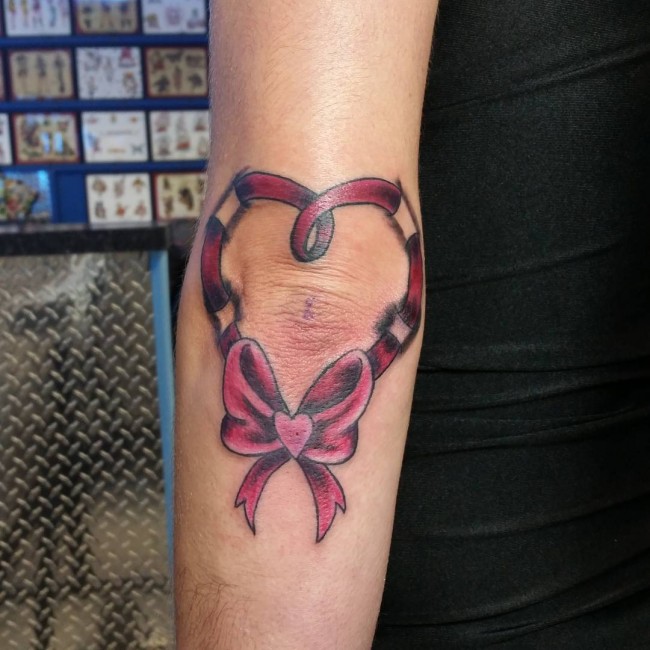 Most people choose to have their tattoos on the outer elbow and so if you want yours to look unique you can have it on the inner elbow. Unlike the outher tattoos the inner elbow ones are more concealed and so you can choose when to show it or who sees it or who does not.
With this type of tattoo, you can have a simple drawing on the inner elbow or have a more complex one like the web that goes around your arm to the outer part of your elbow.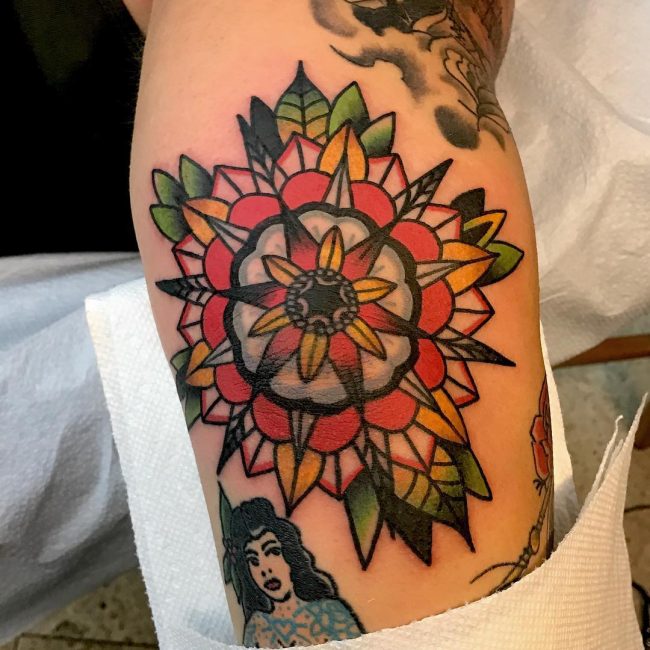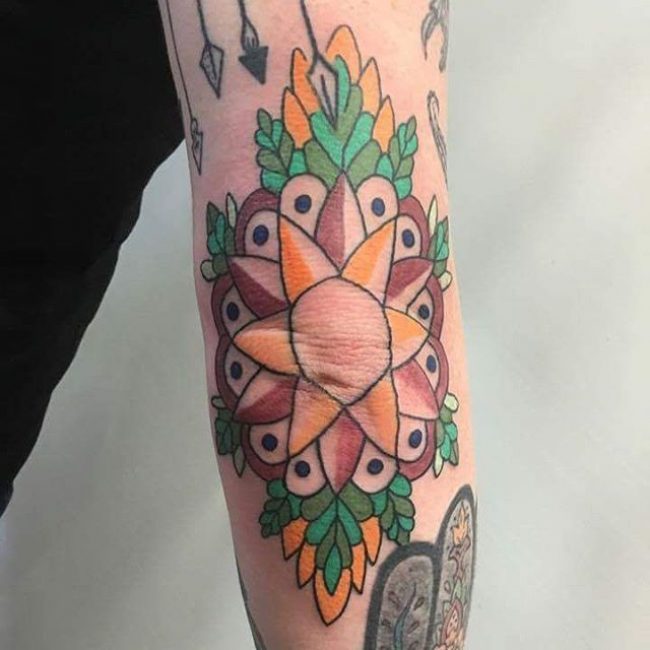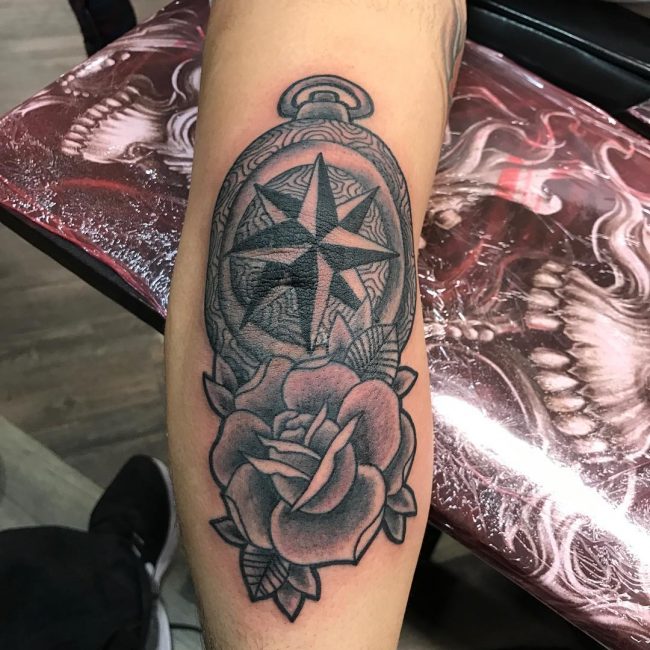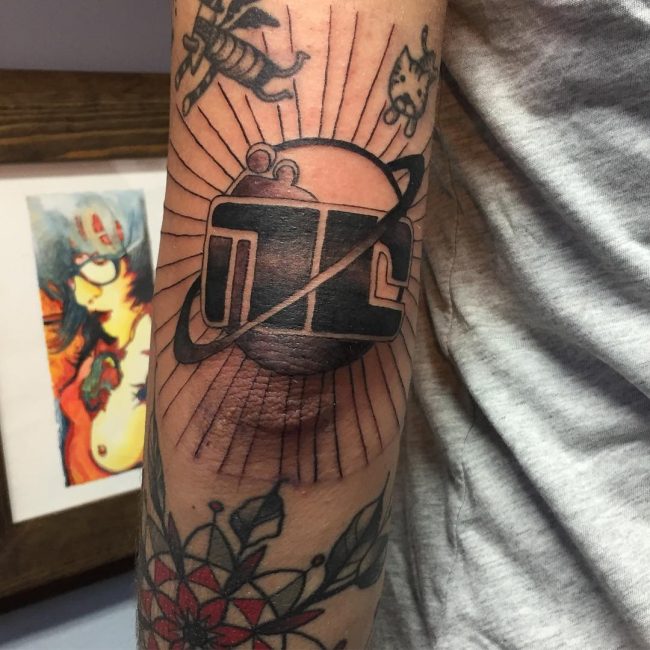 The star makes an amazing tattoo due to its shape. In this tattoo, the elbow forms the center of the star from where the five corners of the star originate from. Although a simple star will look just fine on your elbow, there are many other designs to choose from.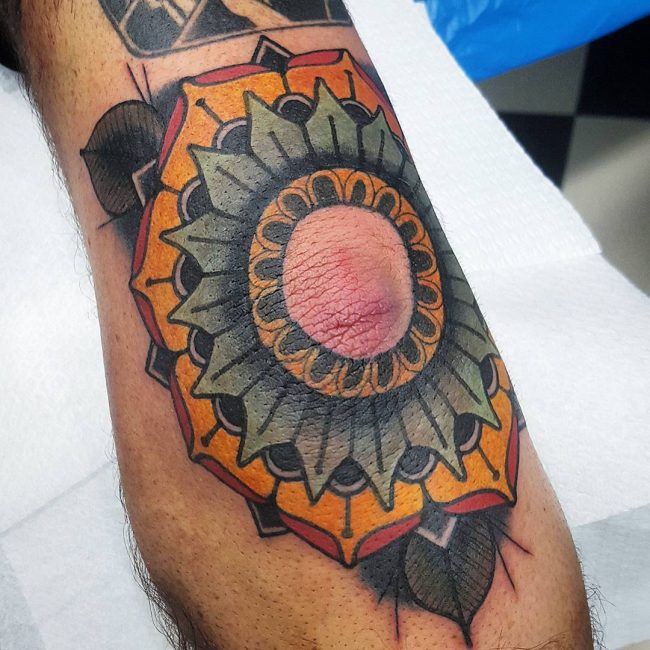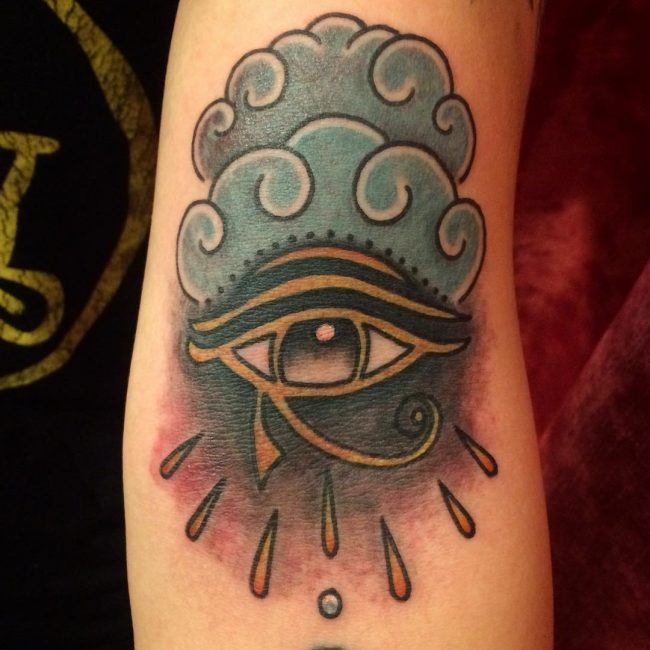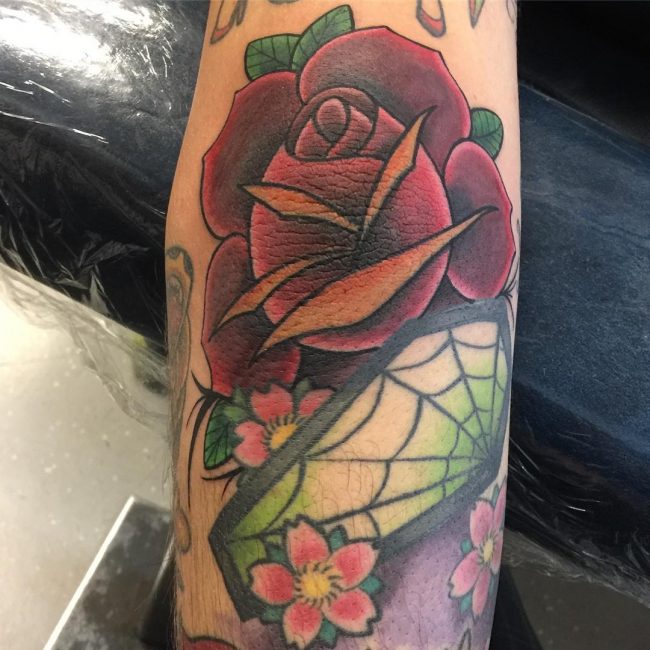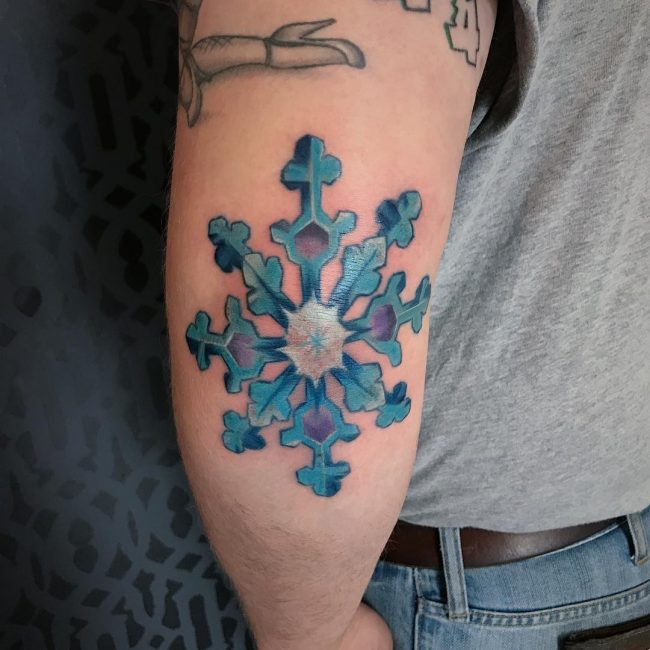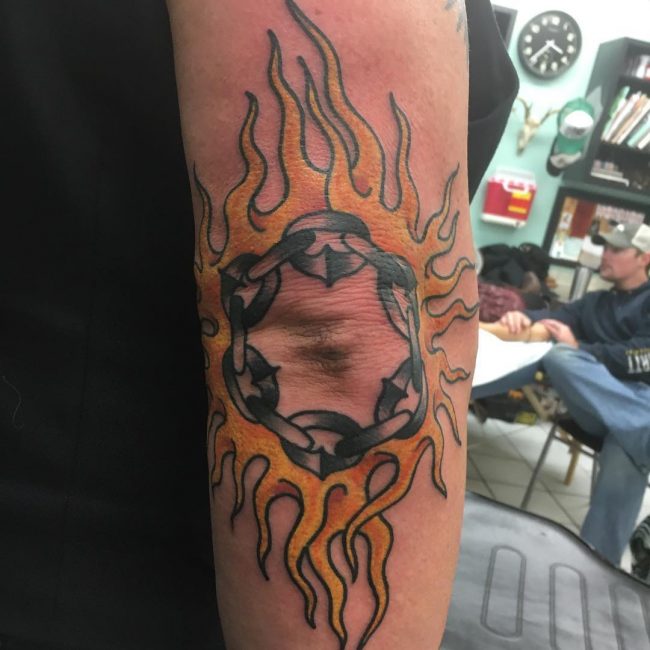 A good example of a star tattoo design that will look amazing on your elbow is the Nautical Star tattoo. A 3D star will also look fabulous on the elbow provide you have it done by an artist that is well conversant with this types of tattoos.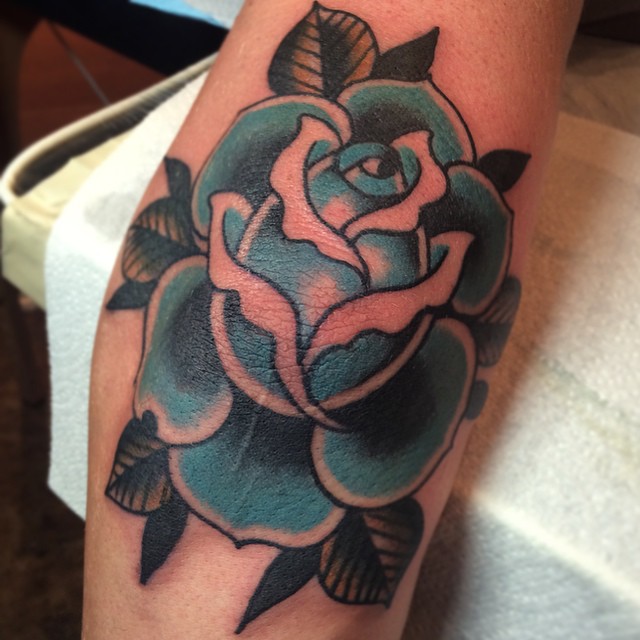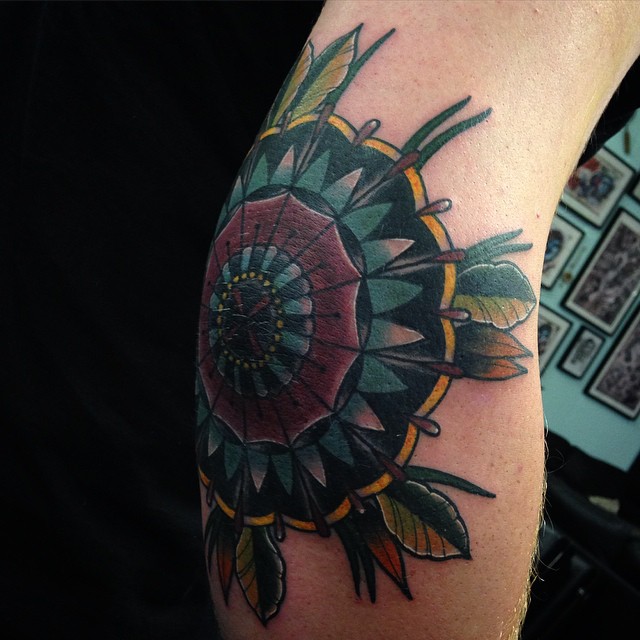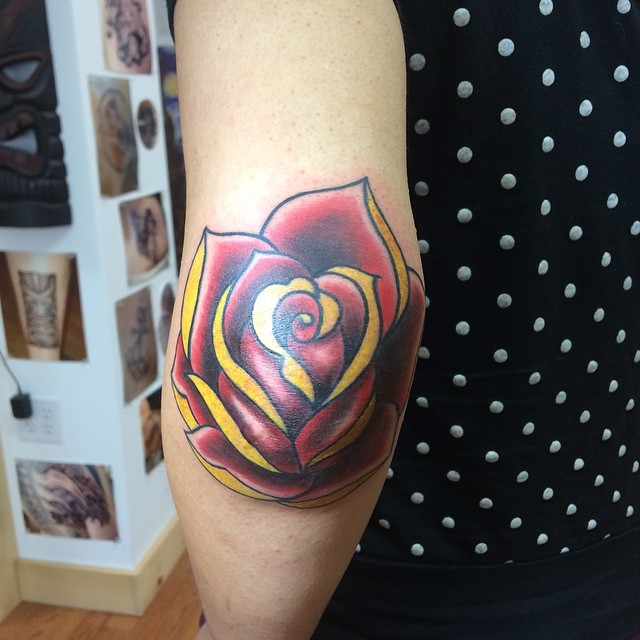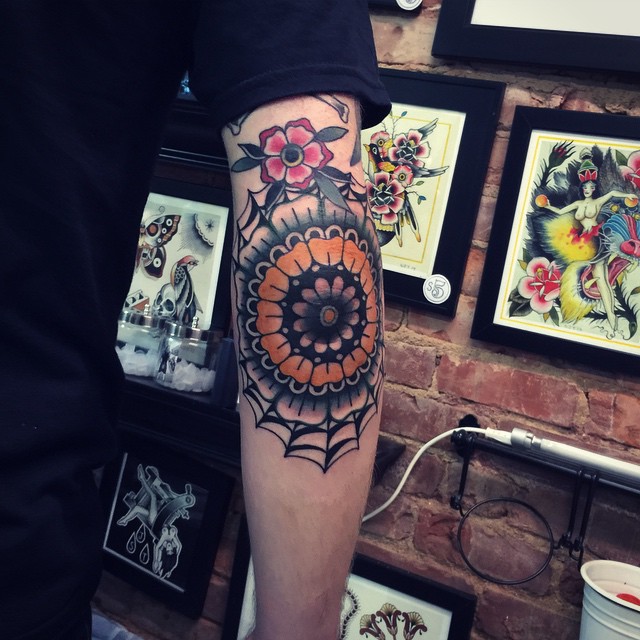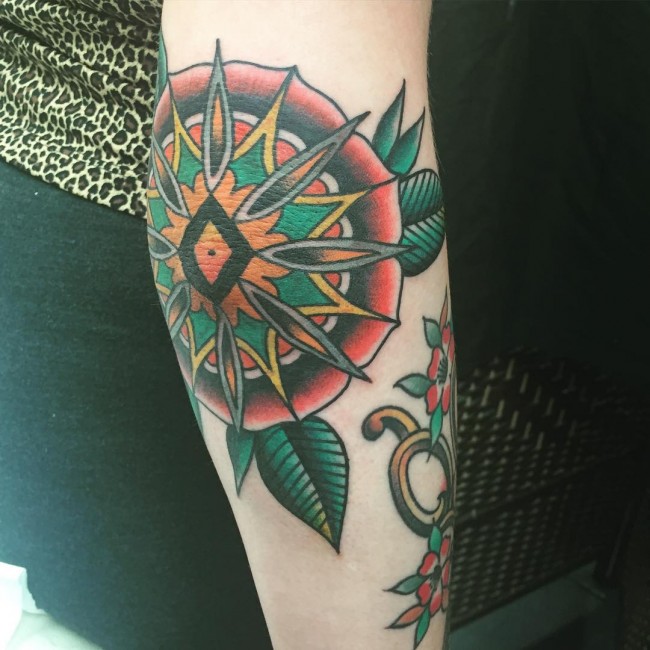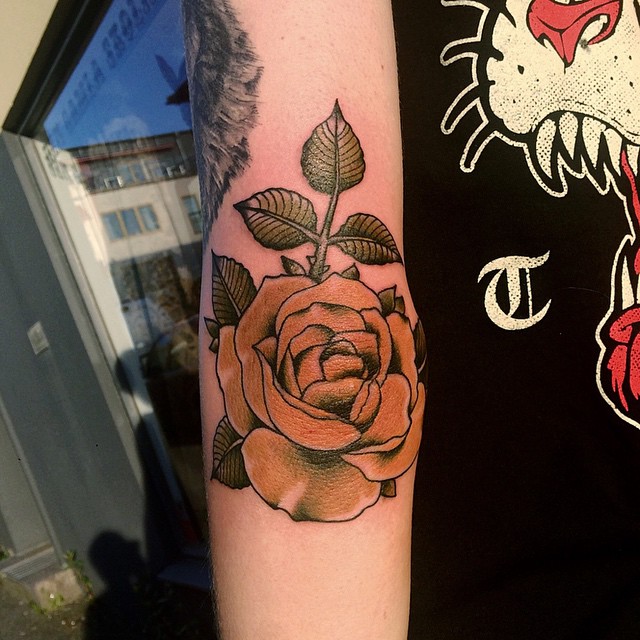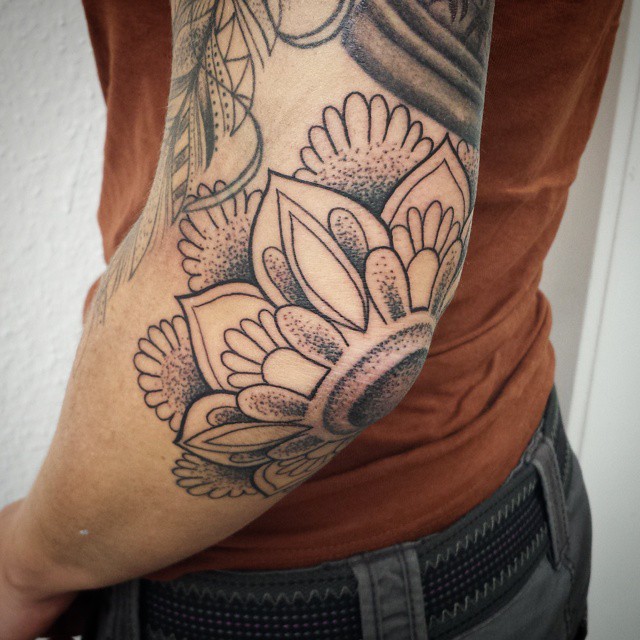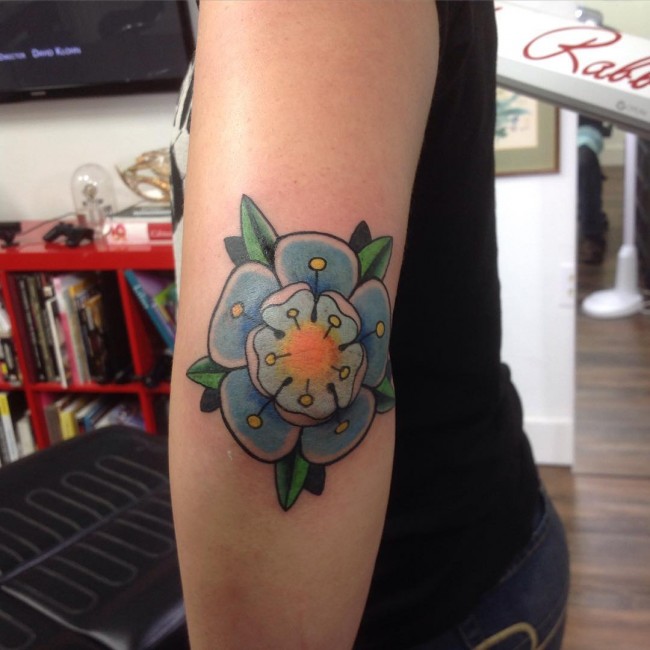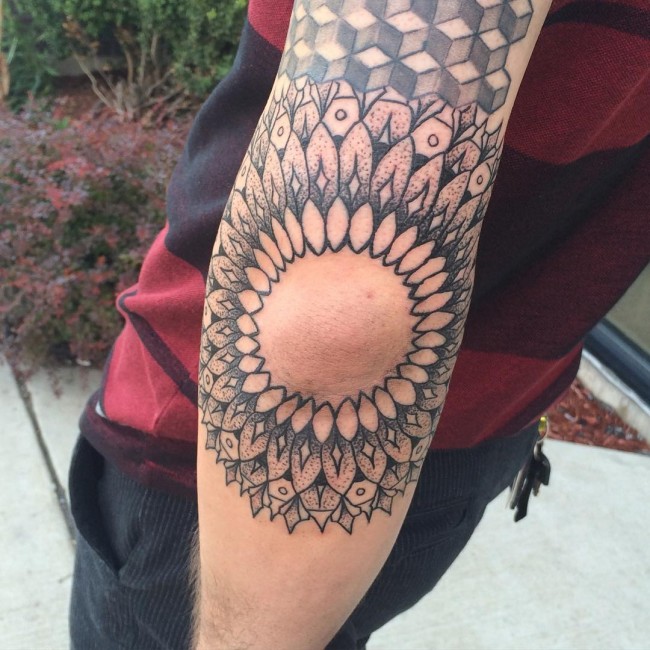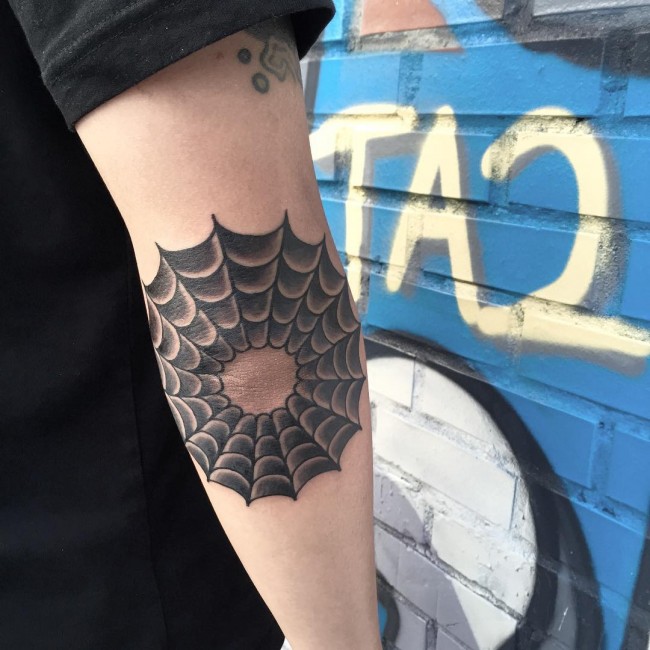 In this tattoo, the elbow forms the central part of the rose that is inked on your elbow. Roses are beautiful, and it is this beauty and their symbolism that makes them perfect tattoo images. However, a rose will still work well as an tattoo for all those that do not like a very detailed tattoo.
If you choose to have this type of tattoo inked on your elbow you can have it as the rose flower itself or have it in the form of a rose flower pattern.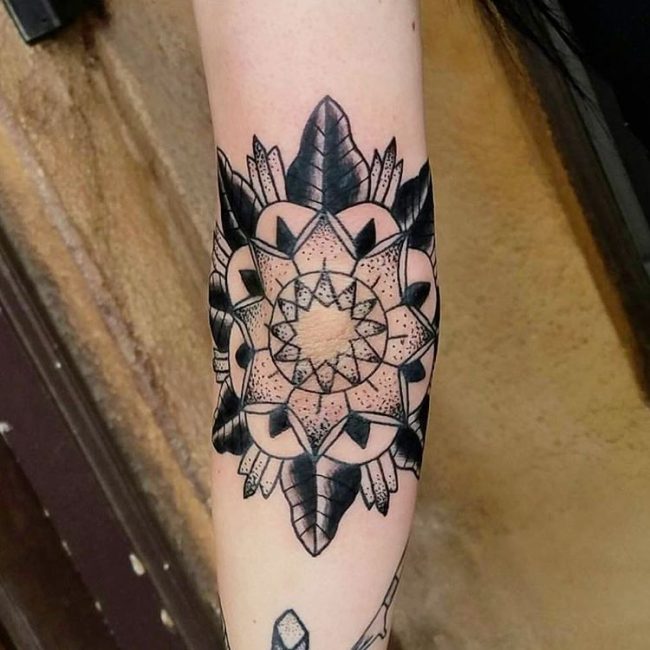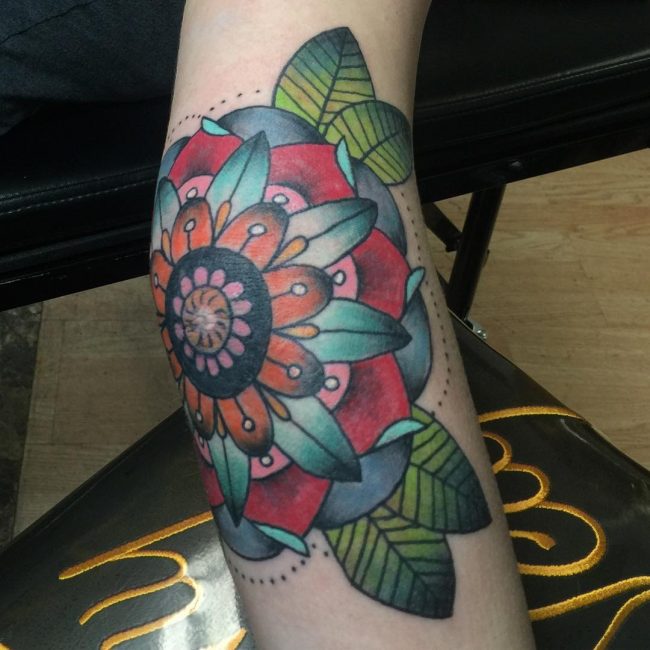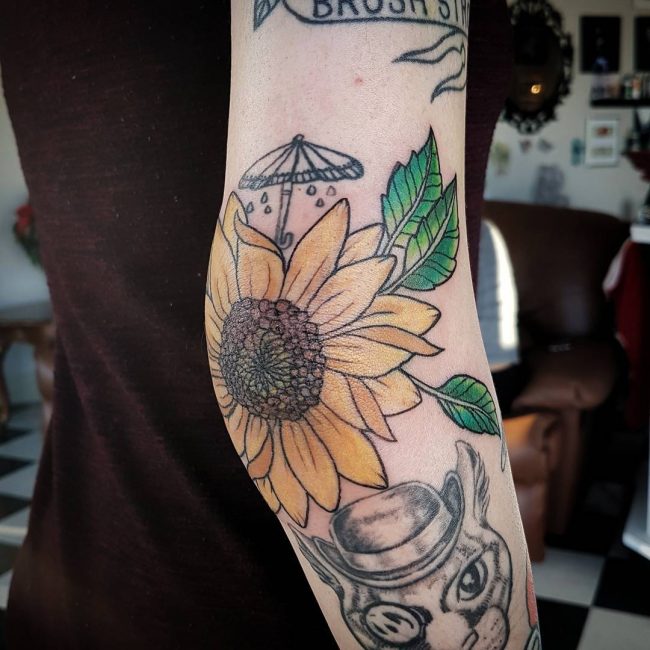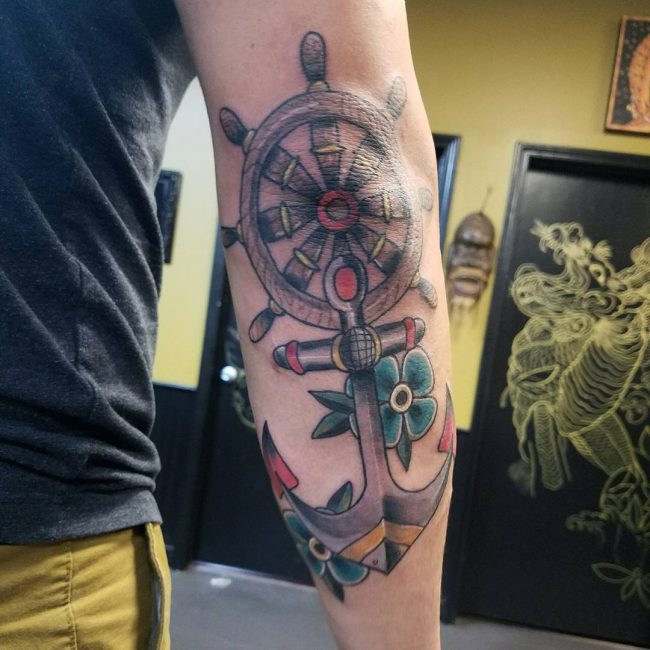 Crosses are some of the most tattooed images, and they can be found in different cultures and societies across the world. The elbow cross tattoo is usually inked on both elbows as a matching tattoo. Elbow Cross is usually made of straight dark outlined lines that are drawn in black ink.
The inner part of the cross can be left plain or given some color to make your tattoo more amazing. Although you can use any color on the inner part of the cross red seems to look more exquisite when combined with the black outlines.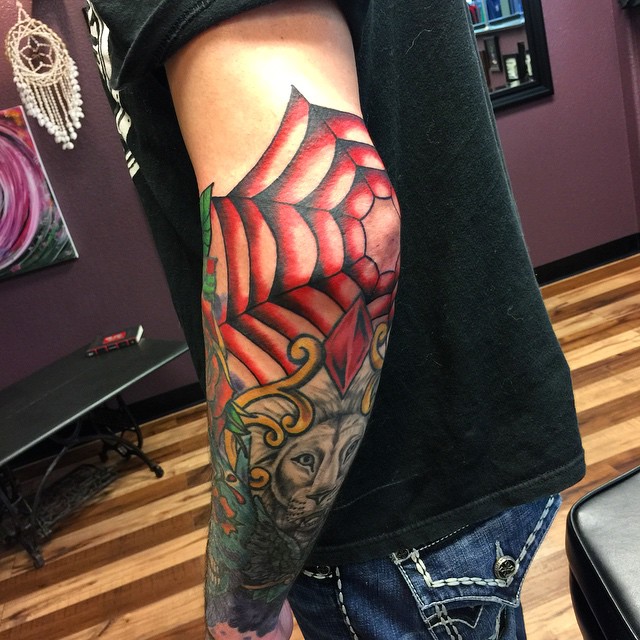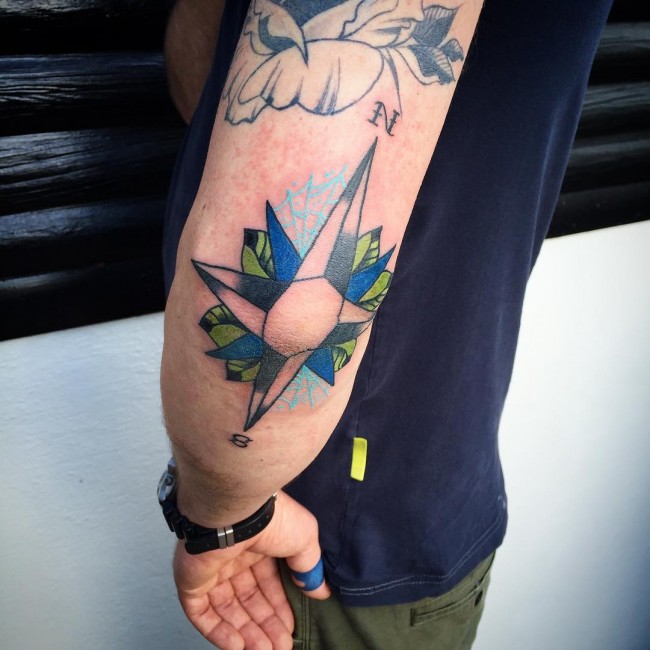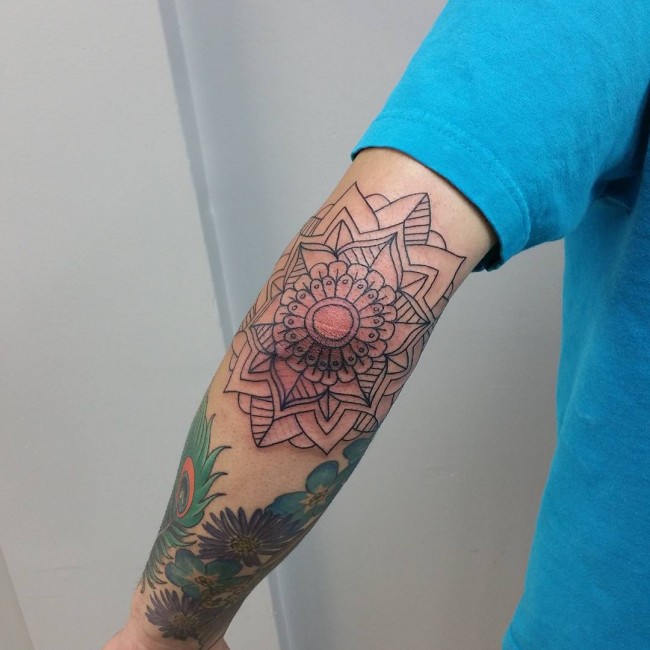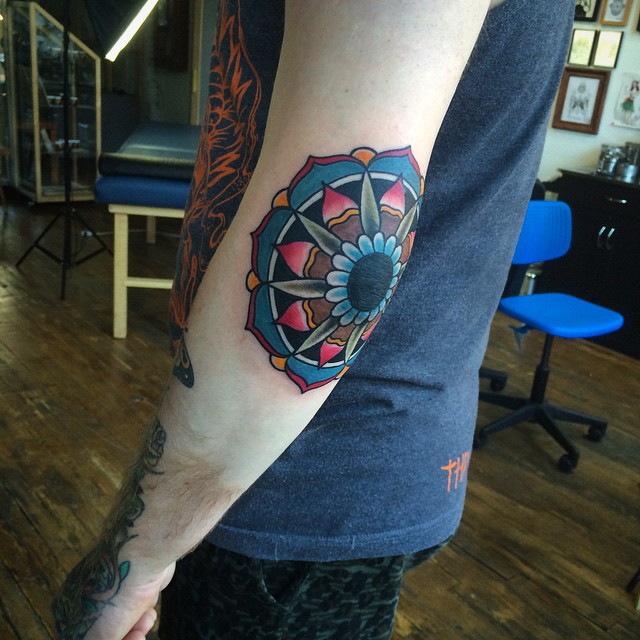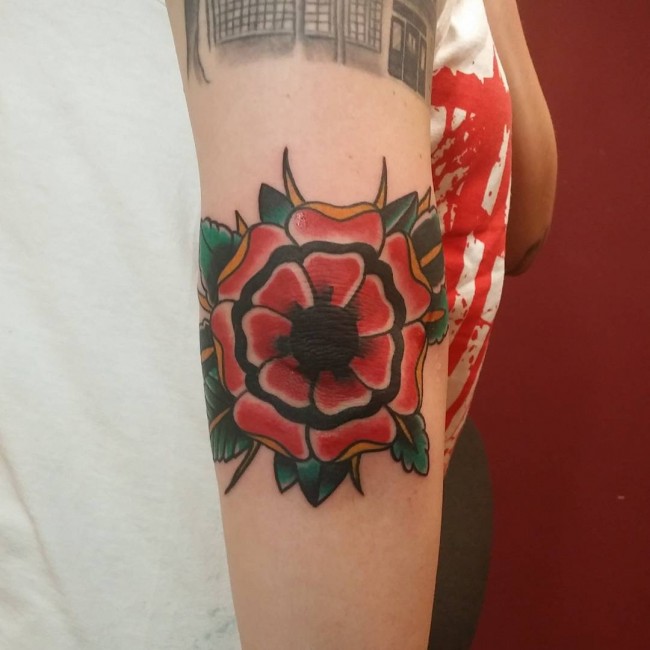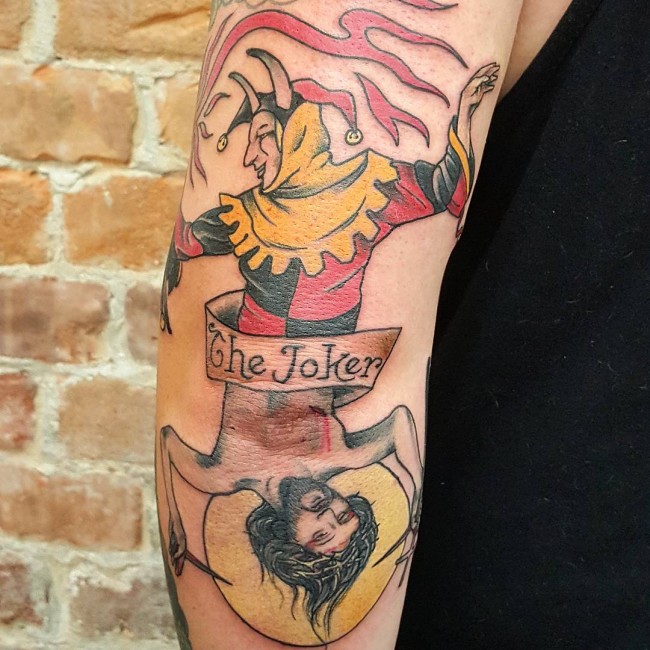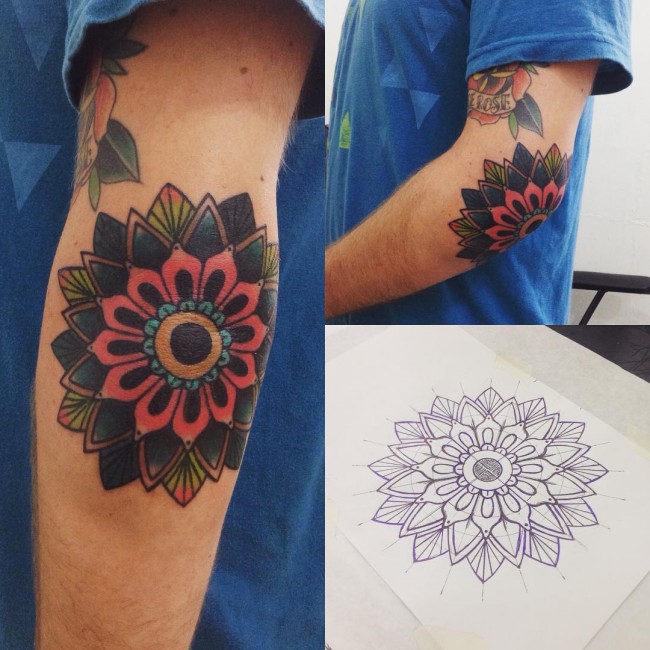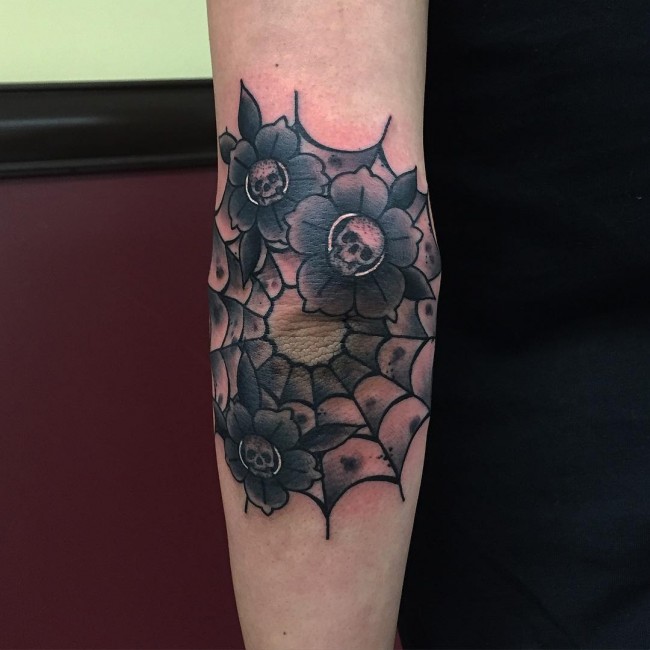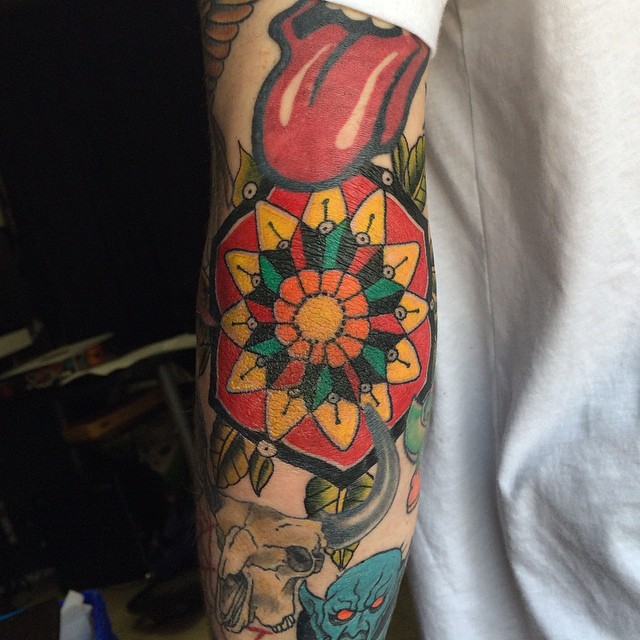 If you want your tattoo to take a more interesting theme a skull is a good idea. With skulls, there are several types to choose from and so you will not be limited to a few options. You can get a sugar skull tattoo or a skull with crossbones inked on your elbow.
For music lovers, a good idea for your tattoo is the blue skull with headphones. What makes the blue skull a perfect elbow is that it has all the qualities that define a good tattoo image starting from color to symbolism.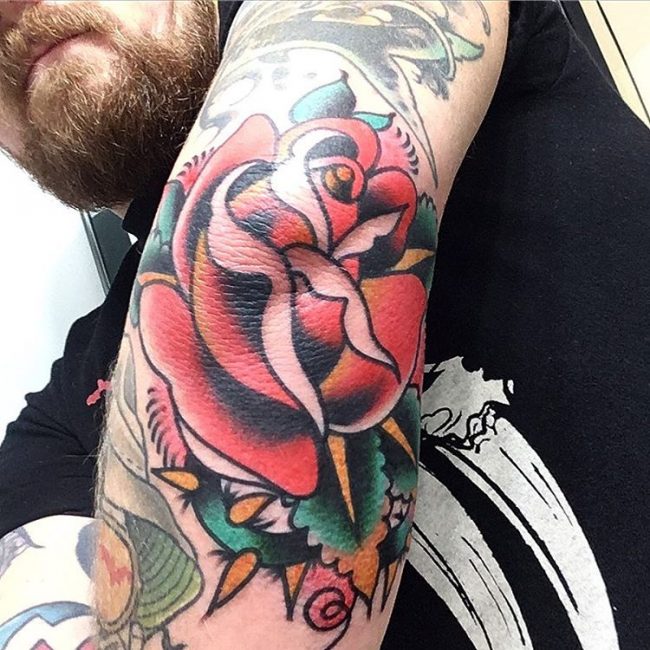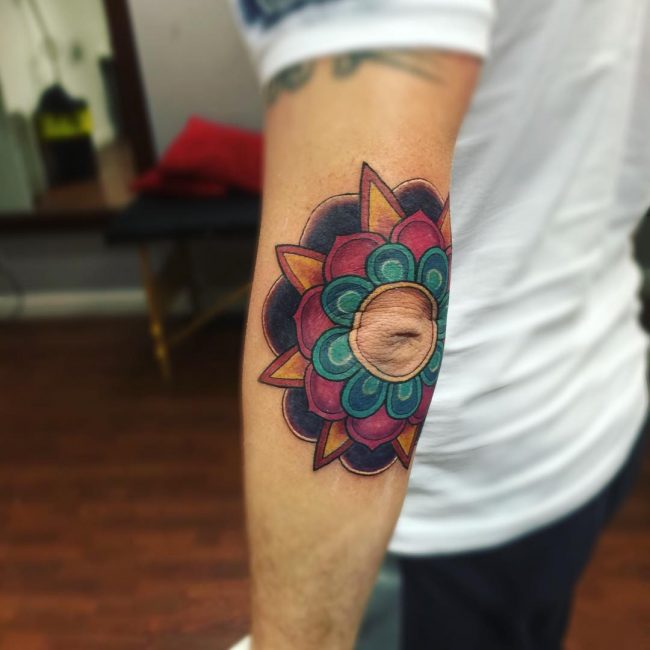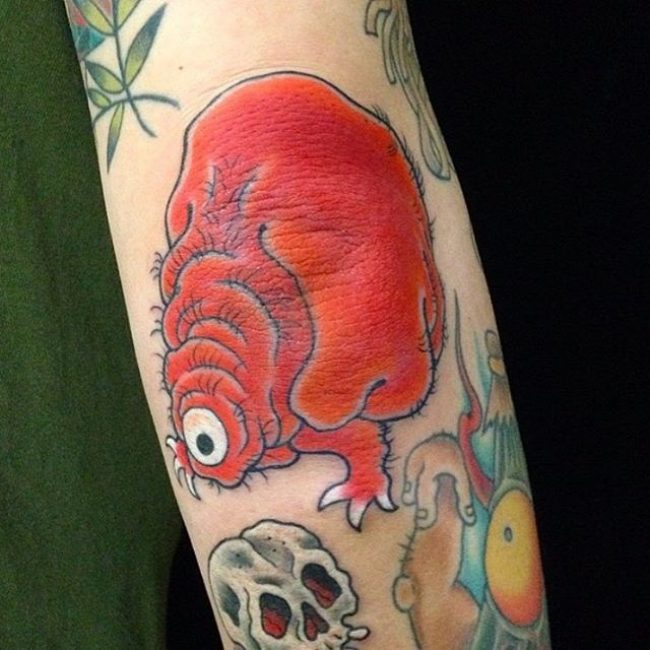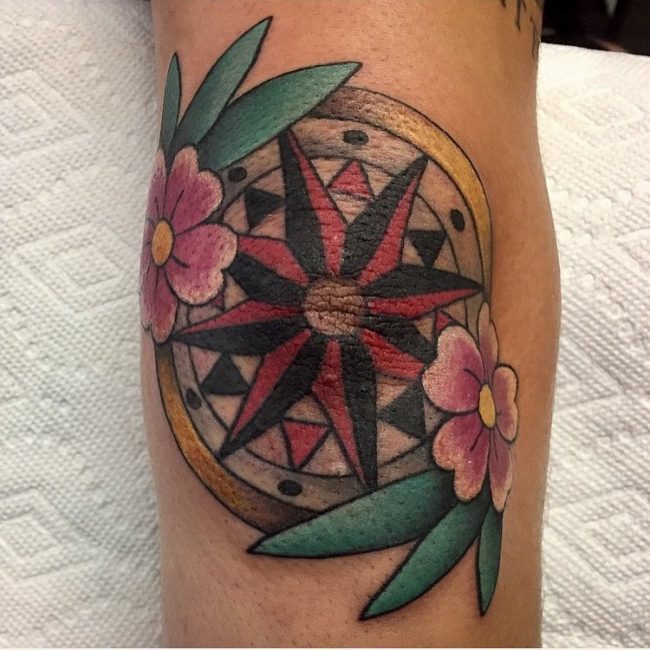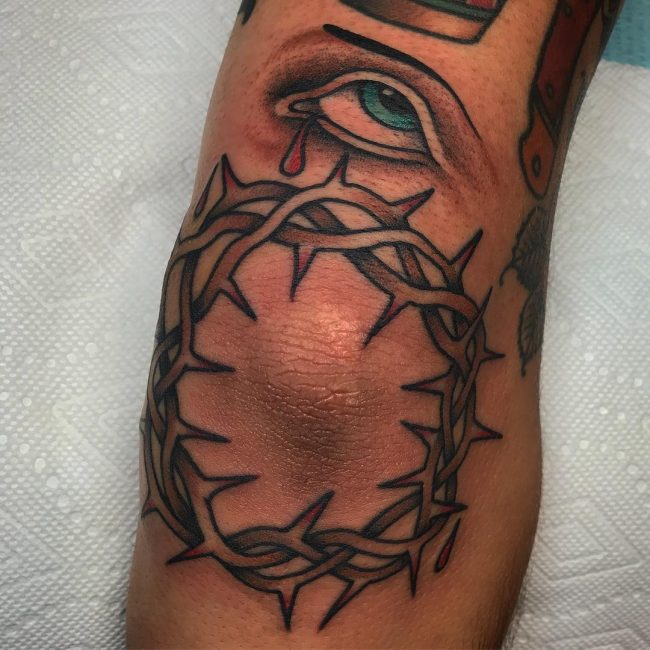 The round shape of the elbow makes it a good place for football lovers to place a tattoo that showcases their love for the sport. The elbow is the center of this tattoo as it is what gives it the round shape.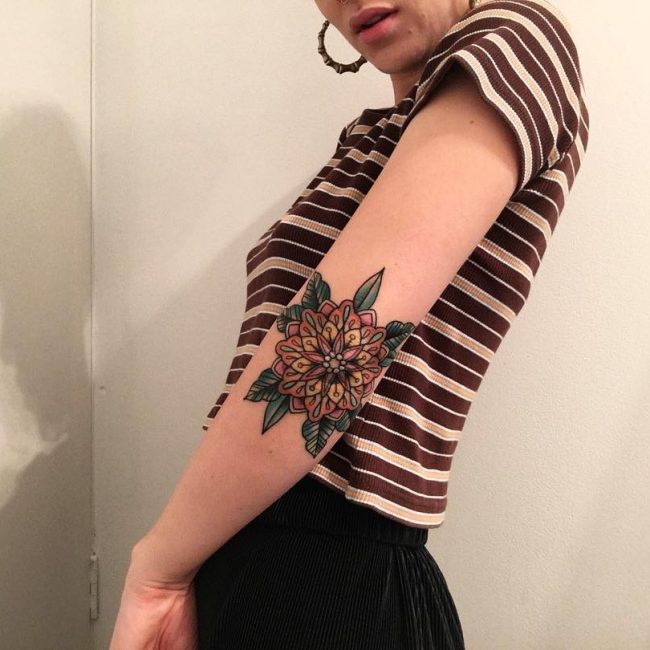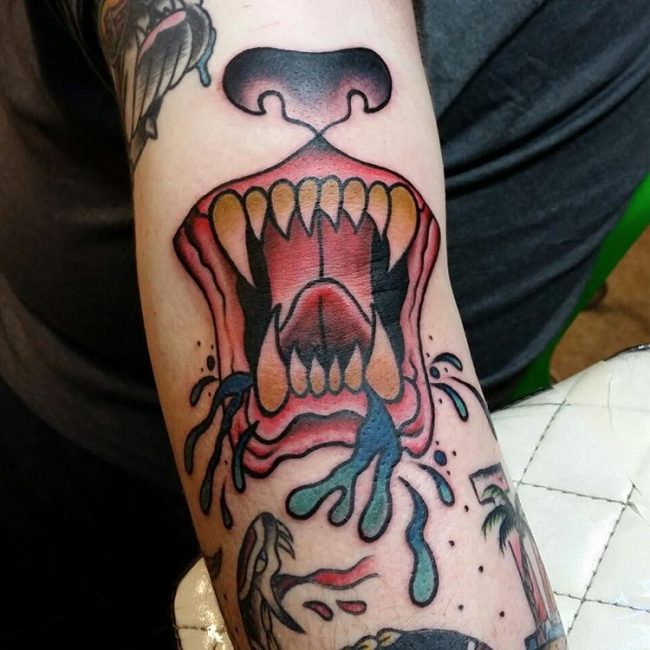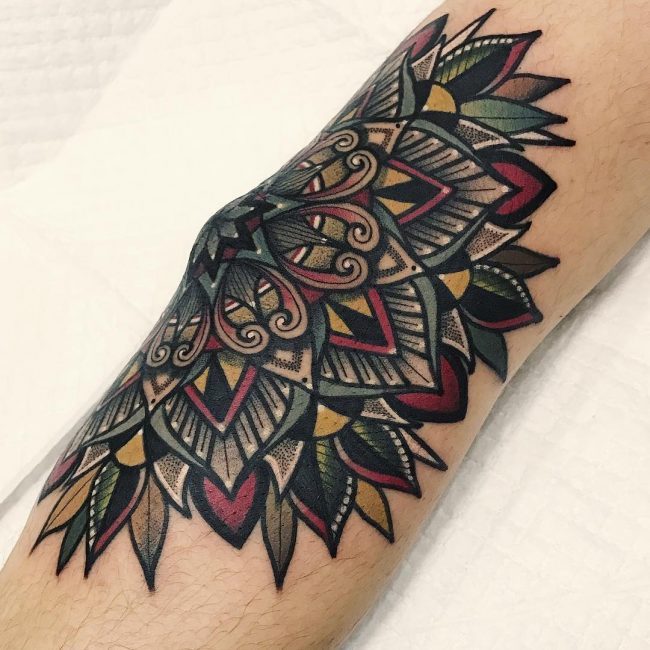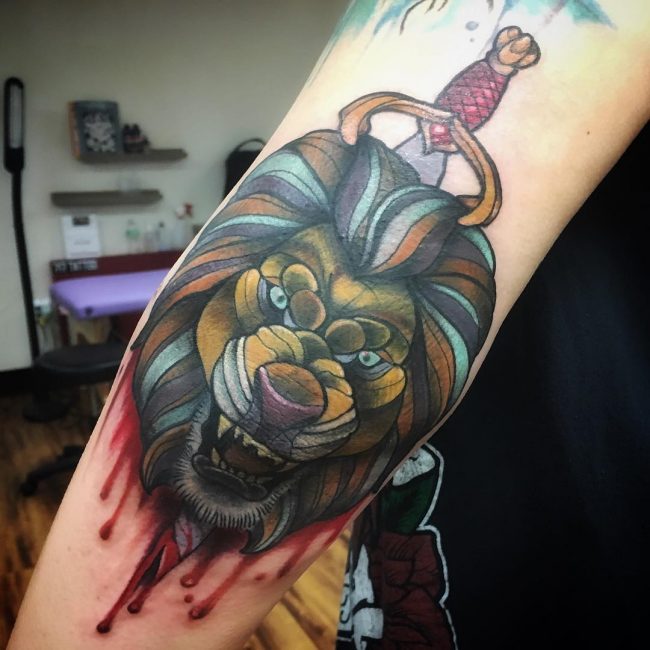 Football patterns are then drawn around the elbow in a circular manner so that that they can look like a ball. Other patterns like the cheetah and leopard prints can also be used instead of the football patterns if you are not a fan of the sport.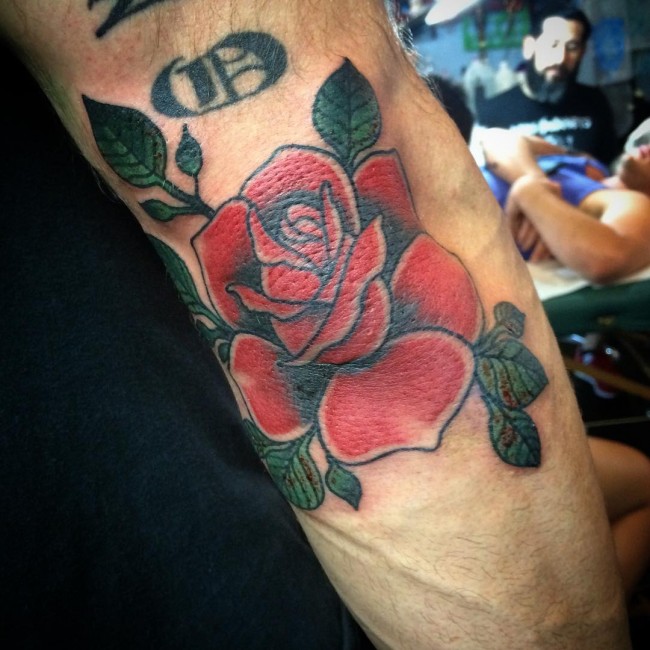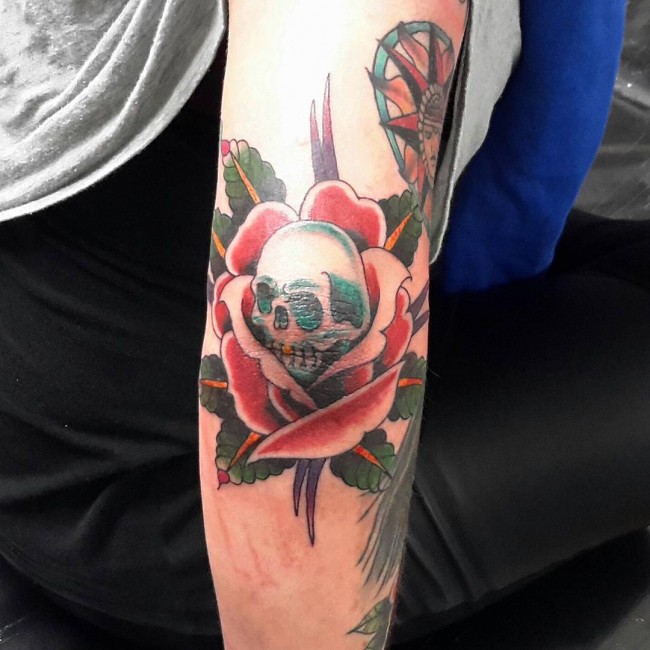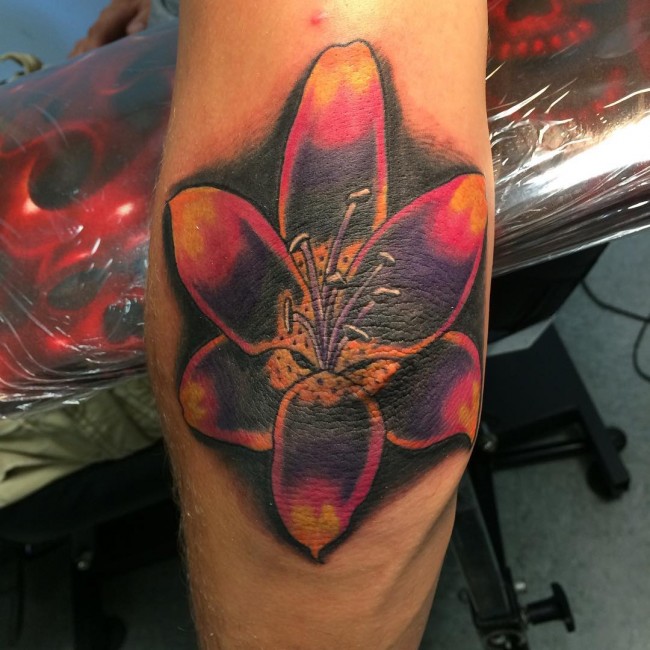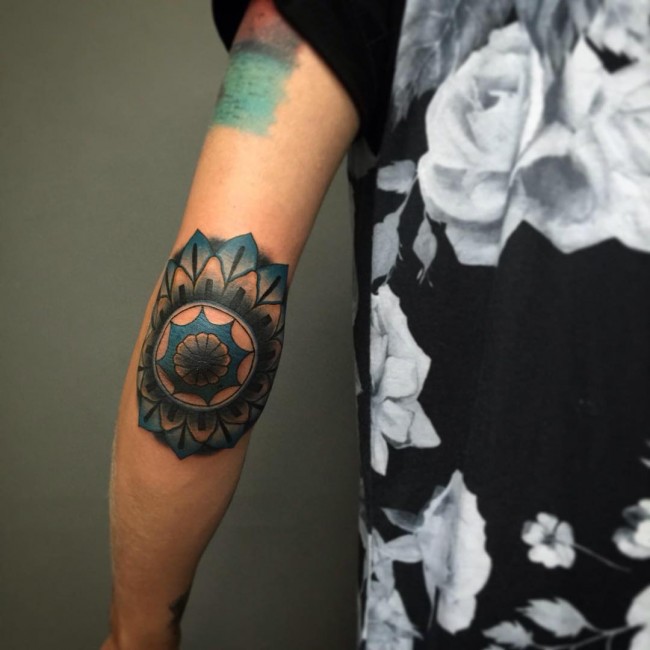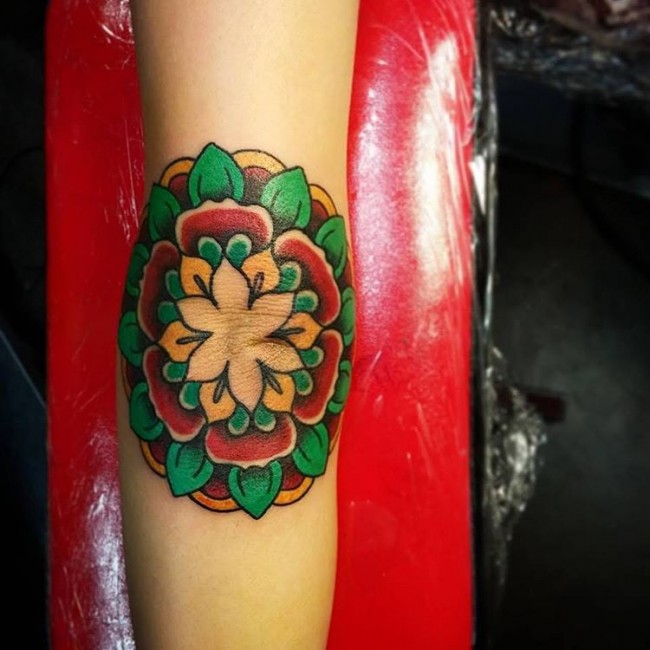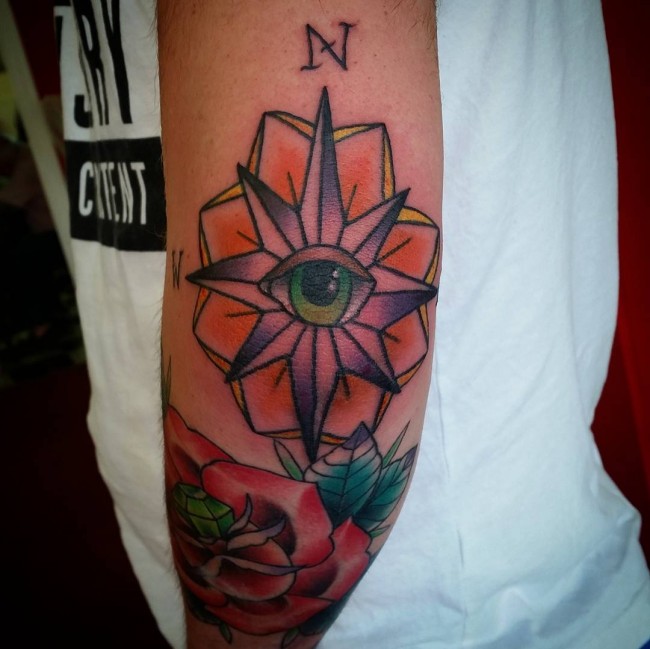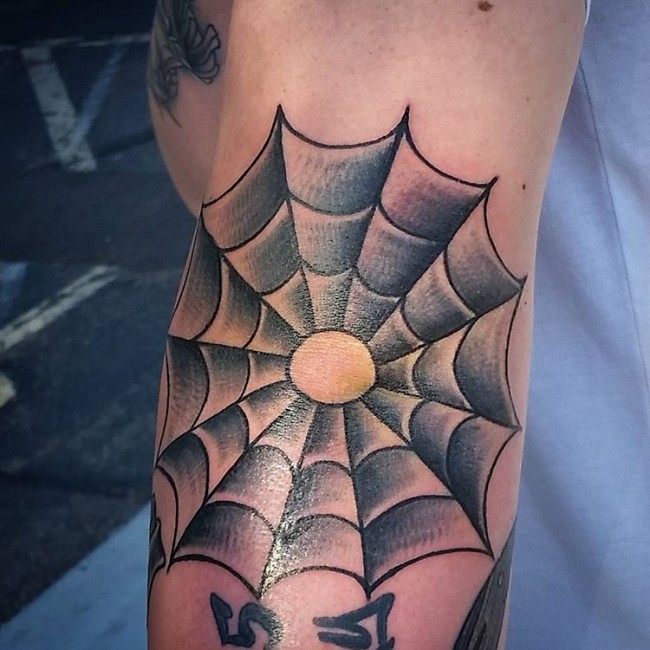 The Aperture Science Logo Tattoo
The Aperture Science logo can make a perfect tattoo provided your artist knows how to draw it well. The secret behind drawing a beautiful aperture logo tattoo is to make it as simple as possible by avoiding too much detail as this might ruin the image.
This tattoo is typically made up of solid black triangles that look like pieces of a Chinese puzzle. This being a geometric tattoo you have to make sure that the triangles are uniform, and they are of the same size.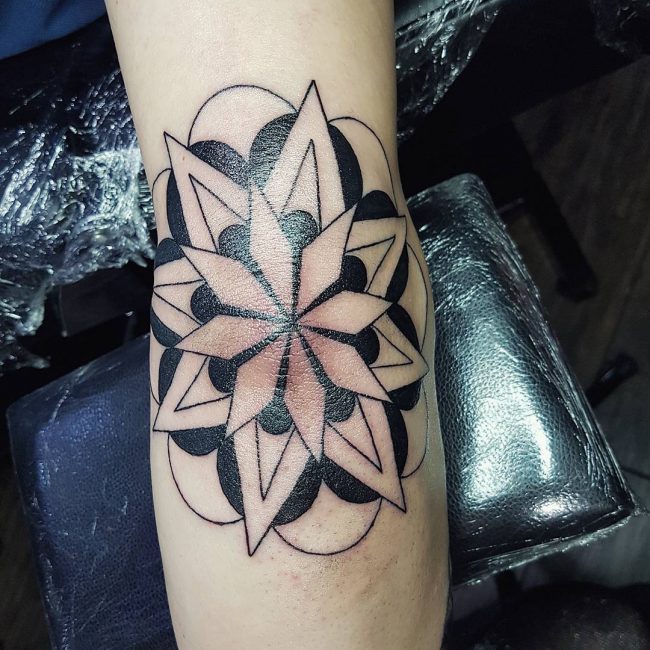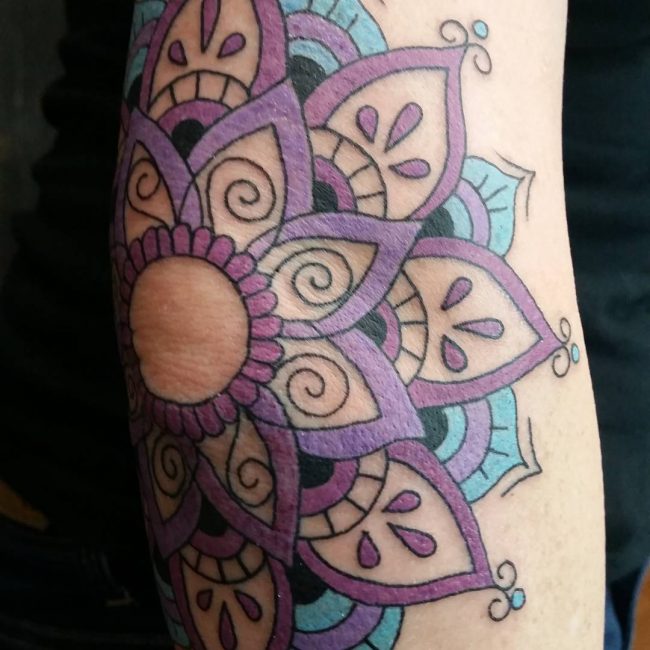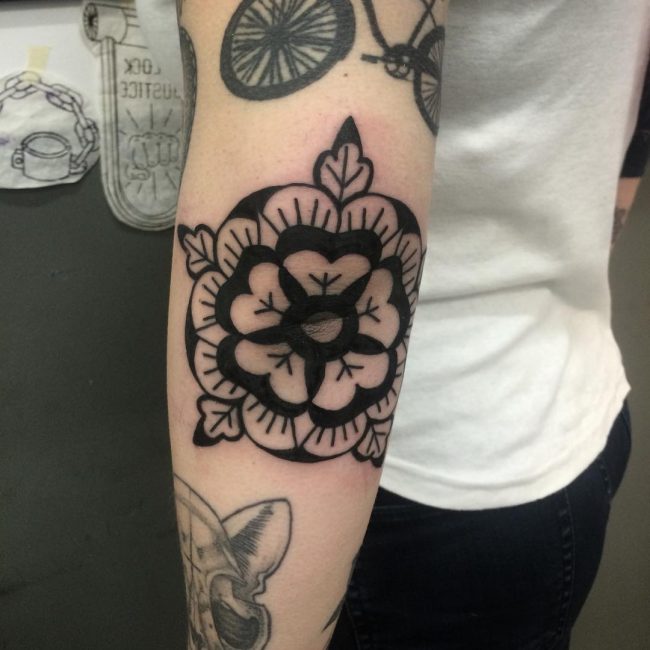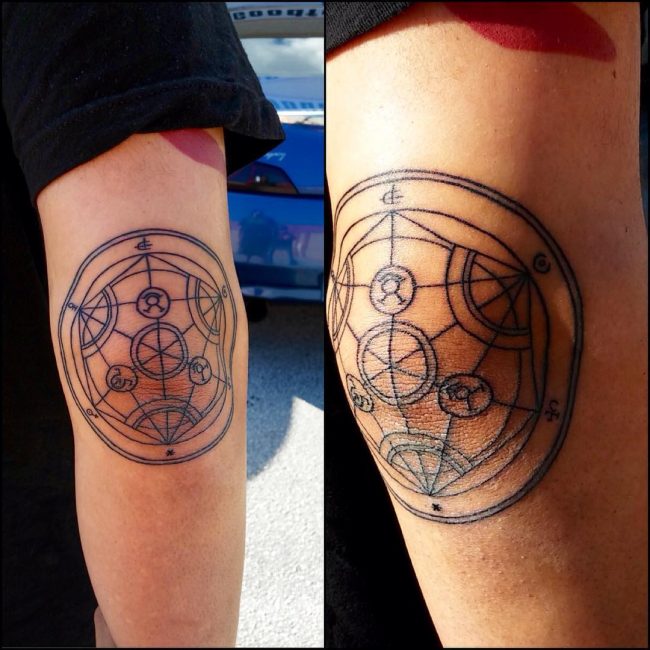 Many people dream of having a tribal pattern or design tattoo but what prevents most of them from getting one is the failure to know where to place it. If you are in such a situation, then the elbow will be a perfect place for your tribal tattoo.
With this tattoo, you can have a simple tribal design tattoo inked on your elbow, or you can have one that wraps around your elbow like an armband tattoo.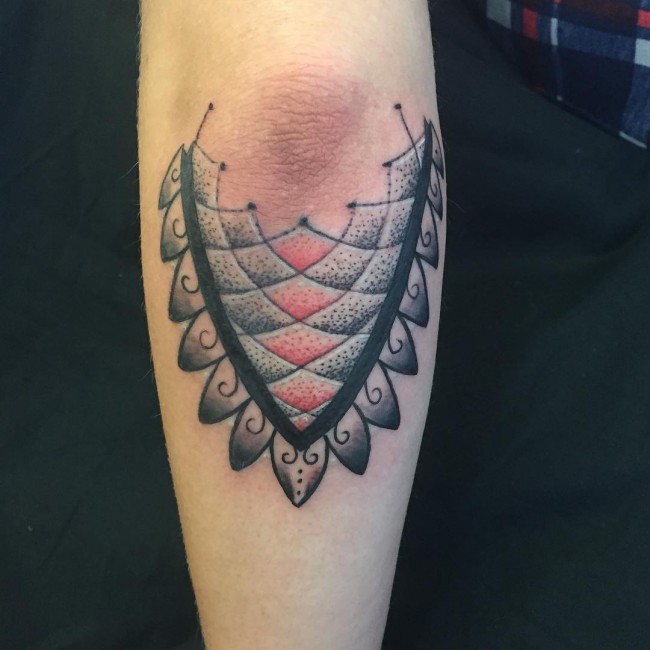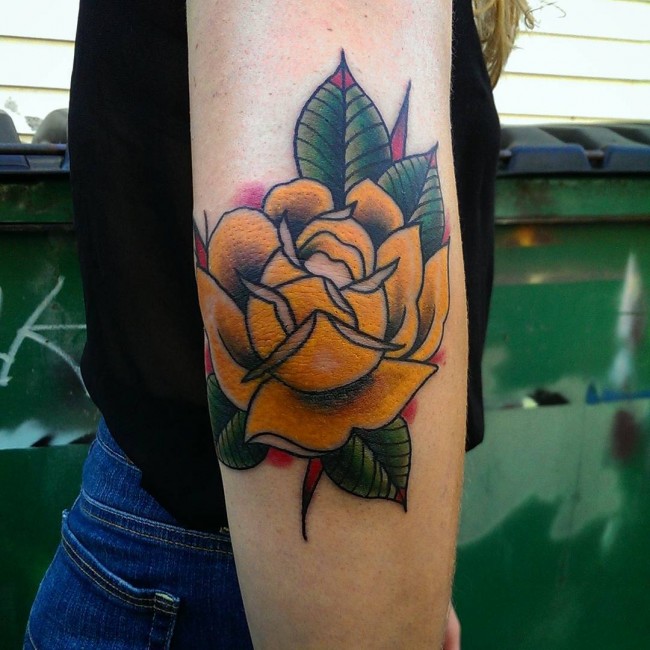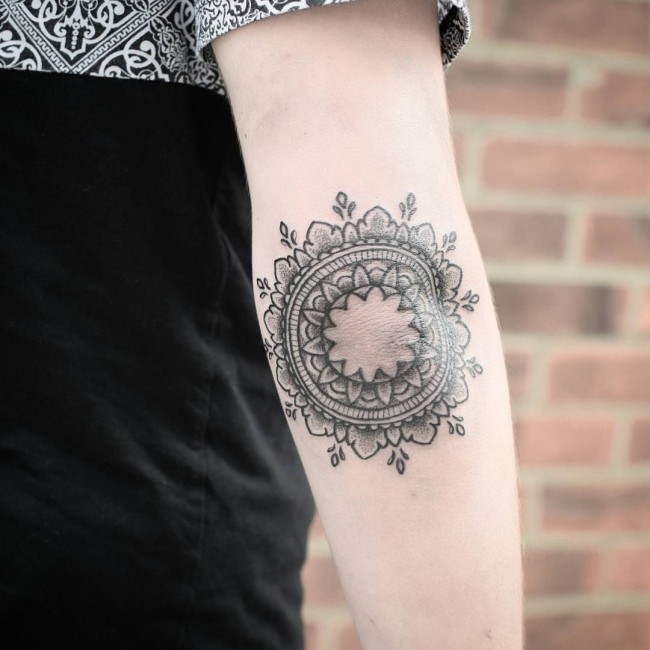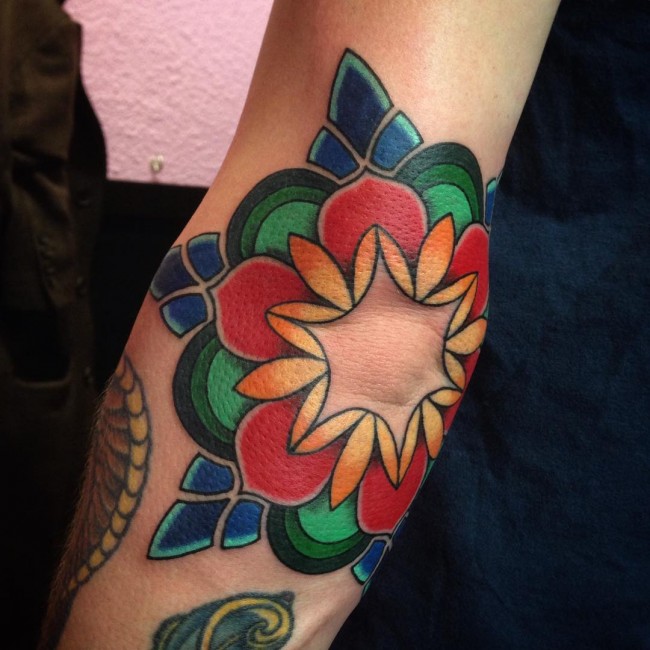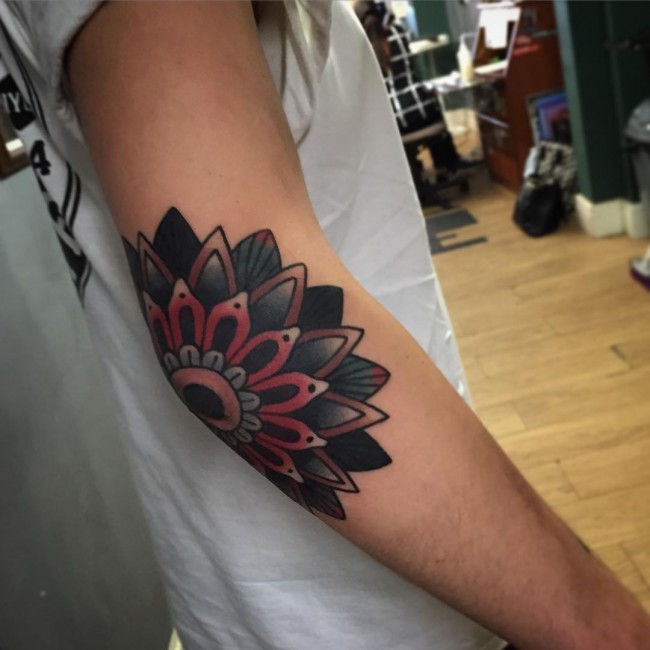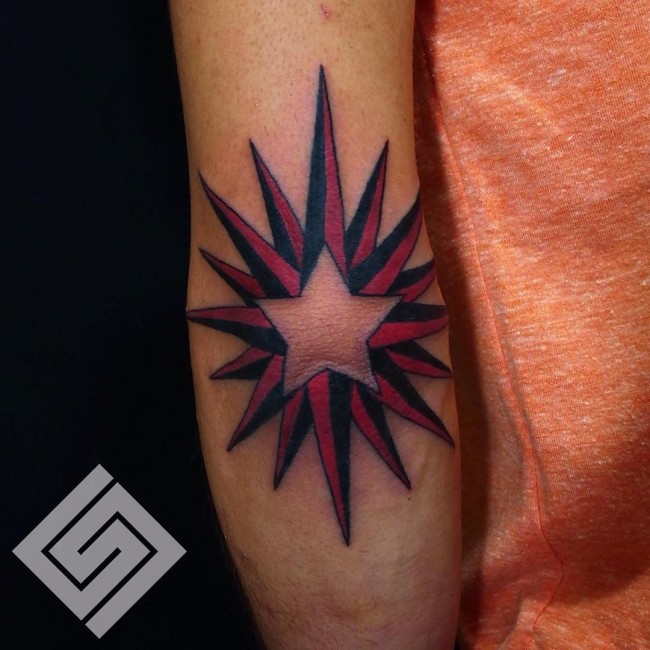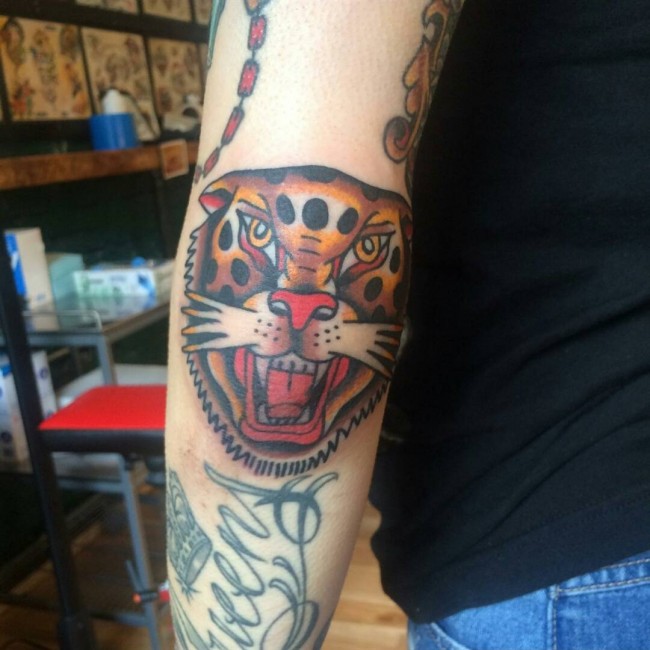 Lucky tattoo is usually an image of the green three-leaf Celtic clover inked on the elbow. Except for the green color, there is nothing much about the tattoo, and so it is a good idea for anybody who loves simple tattoos.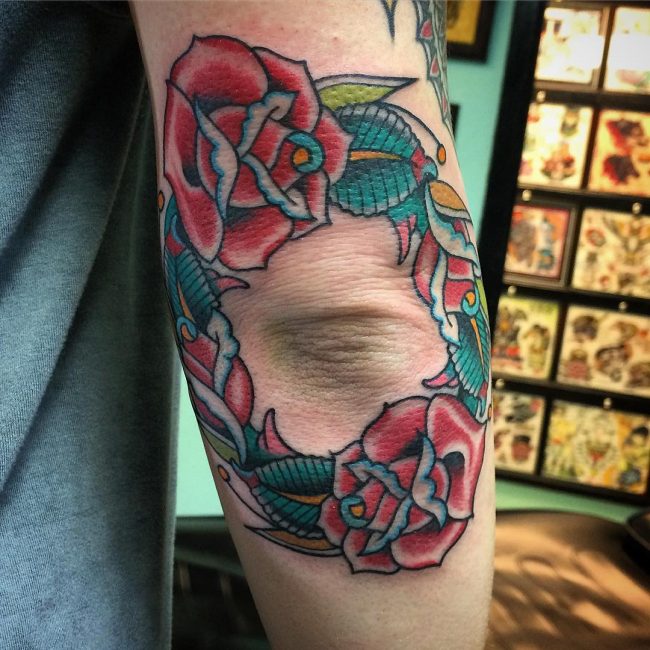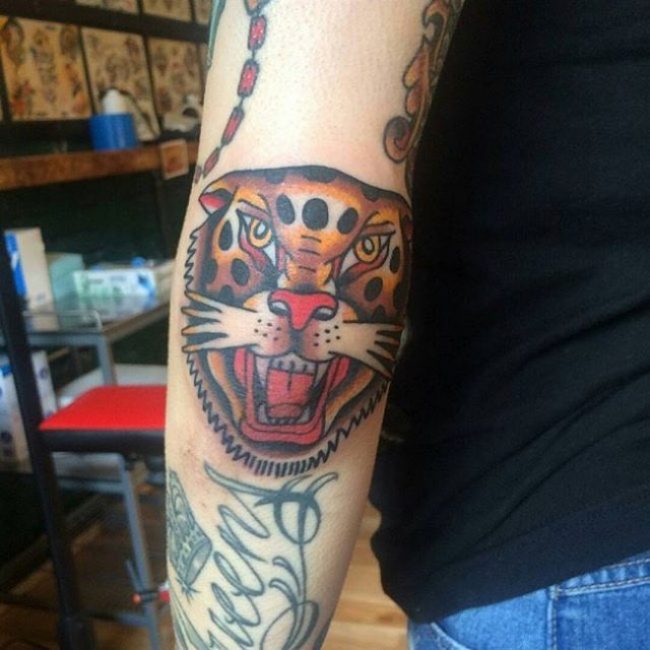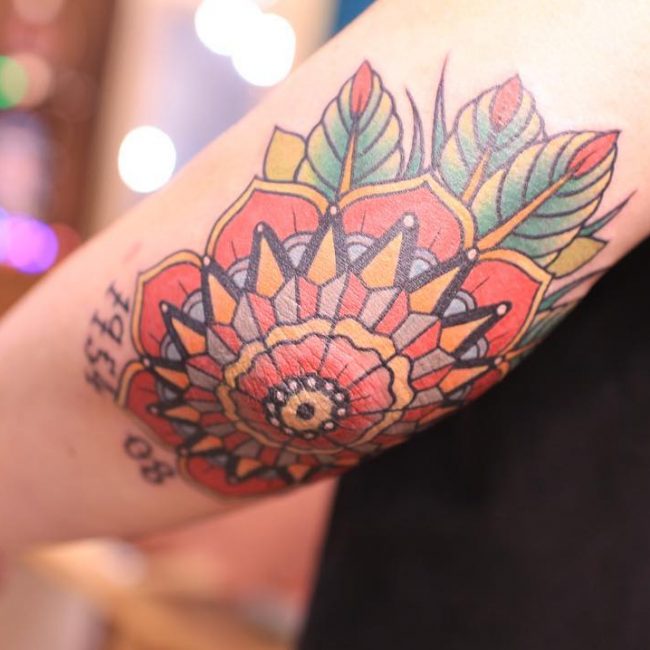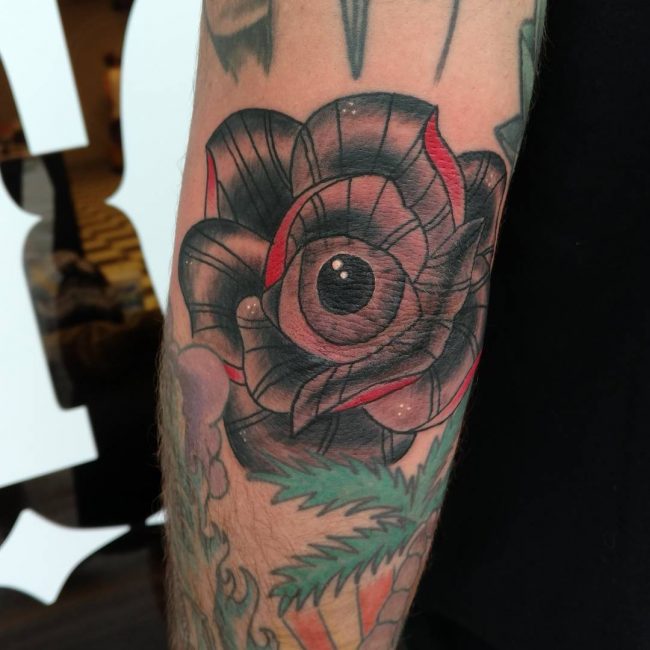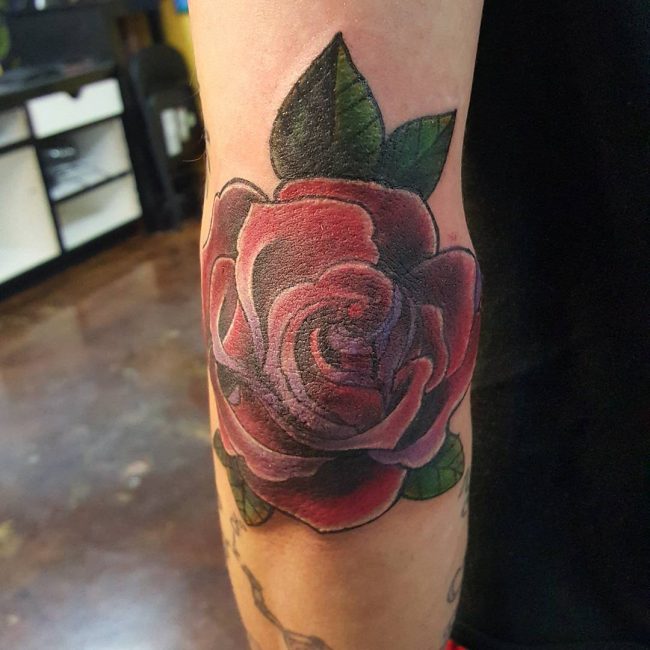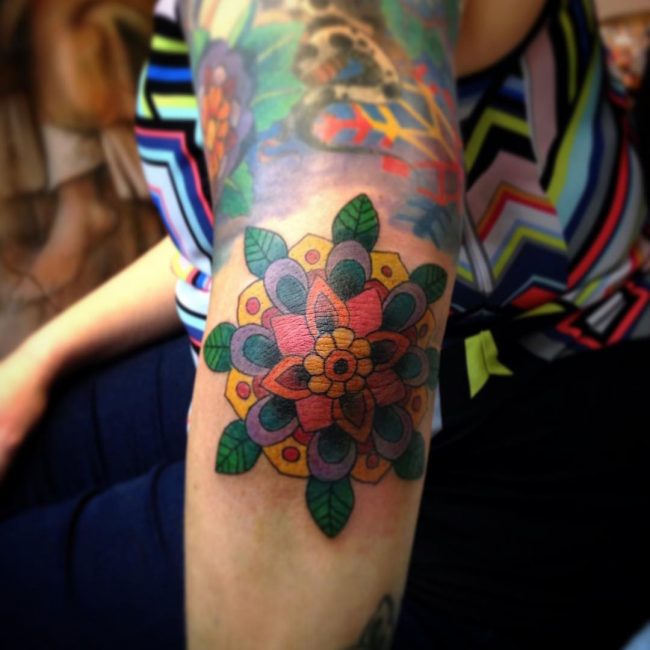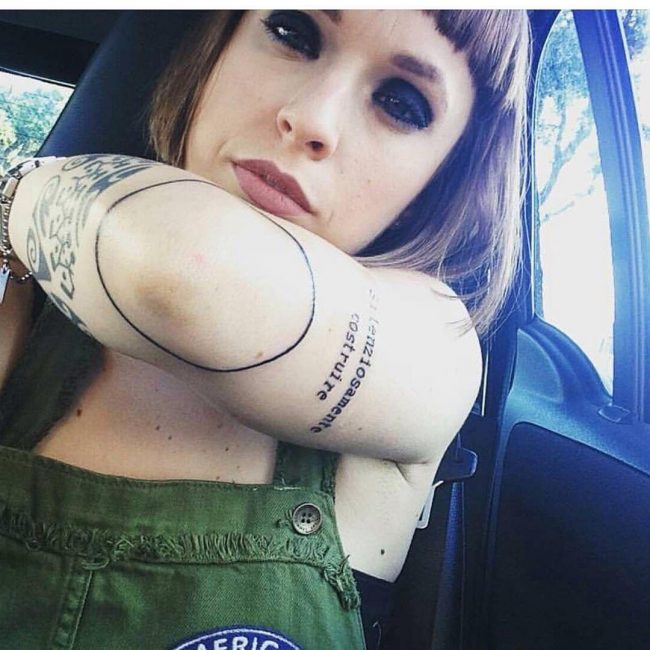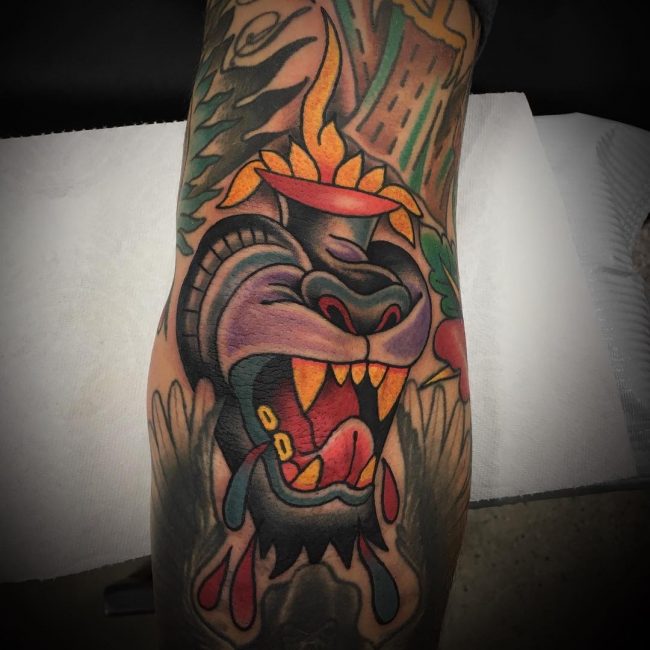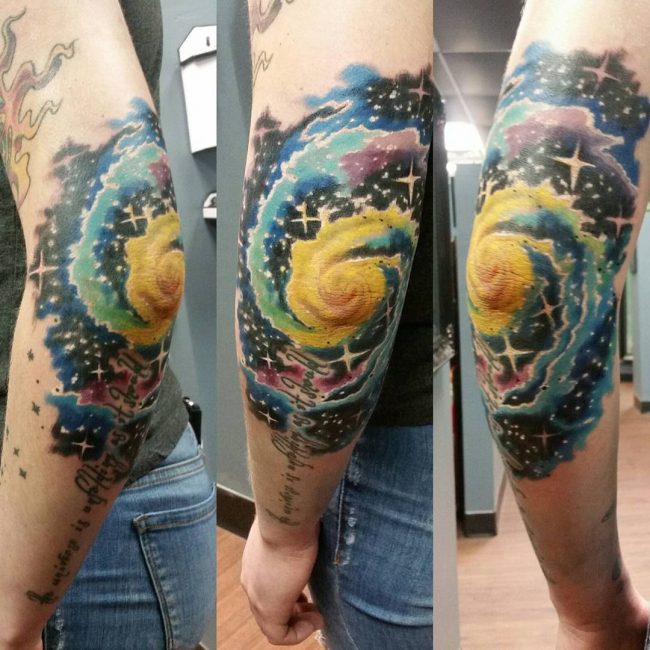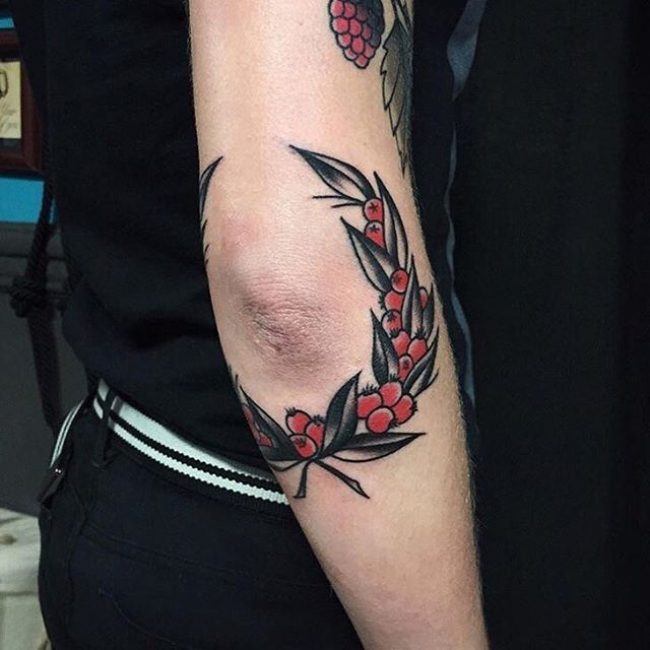 The Celtic clover is also thought to bring luck and so if you want some luck in everything you do having one on the elbow might be all you need to do.