105+ Seductive Hip Tattoo Designs & Meanings for Girls – Fabulous And Sexy (2019)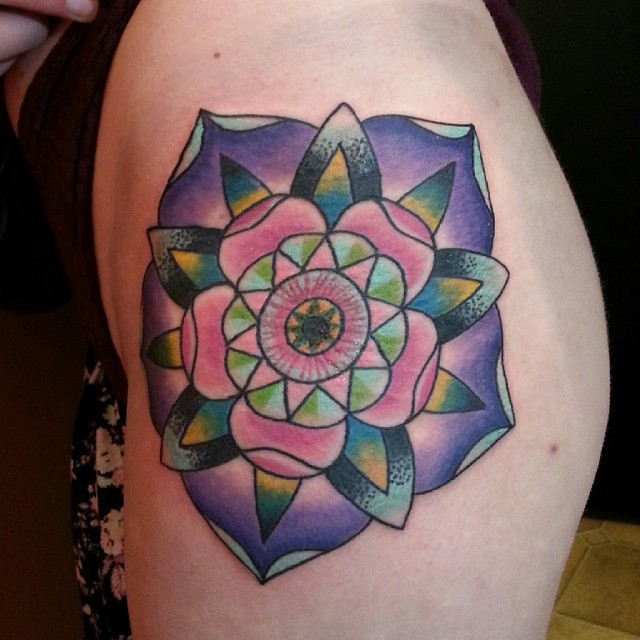 In this day and age one can get tattooed almost anywhere they wish but there are a few places where tattoos look more special. One such place is the hip, and it is especially so for ladies.
Even the most basics tattoo design can be converted into a sexy hip tattoo for a woman provided they get the right artist to draw it. Besides from this choosing a type that goes well with your personal preference and tastes is imperative if you want to get the satisfaction that comes with a tattoo.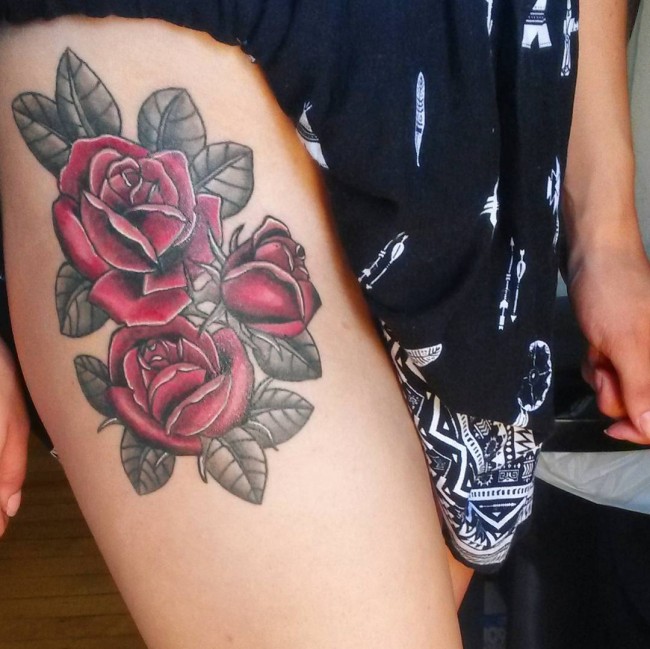 The following are some of the common types of tattoos.
Contents: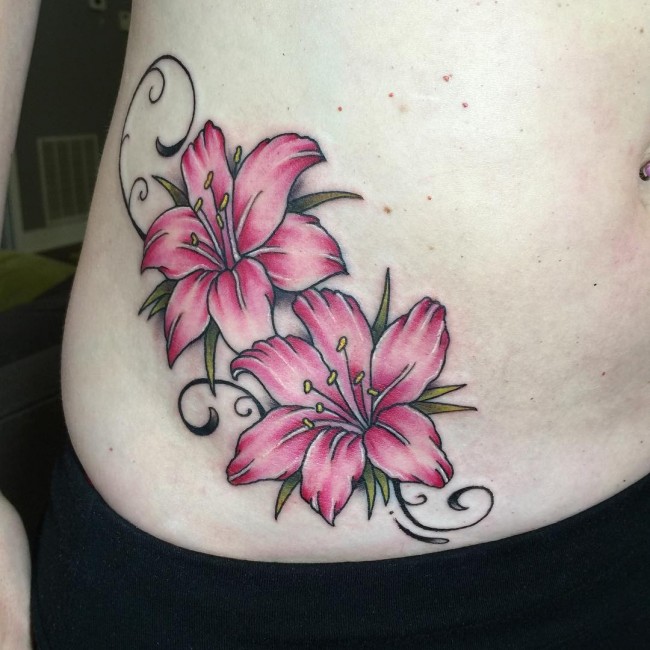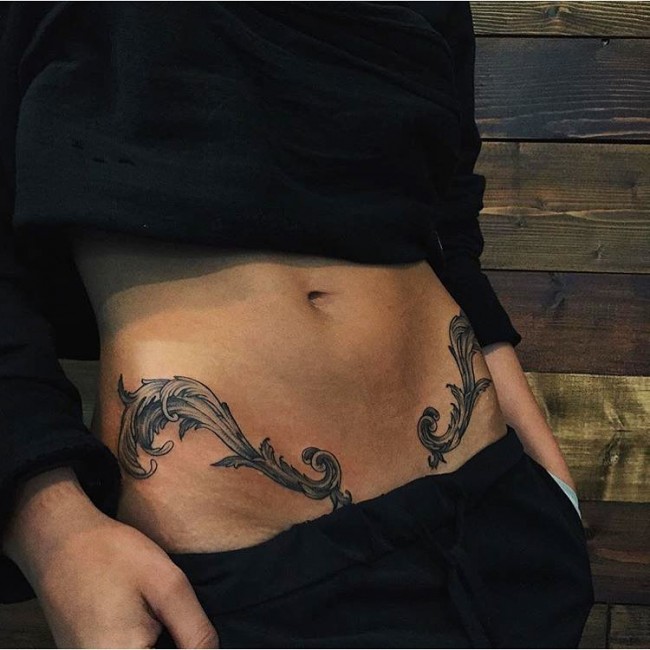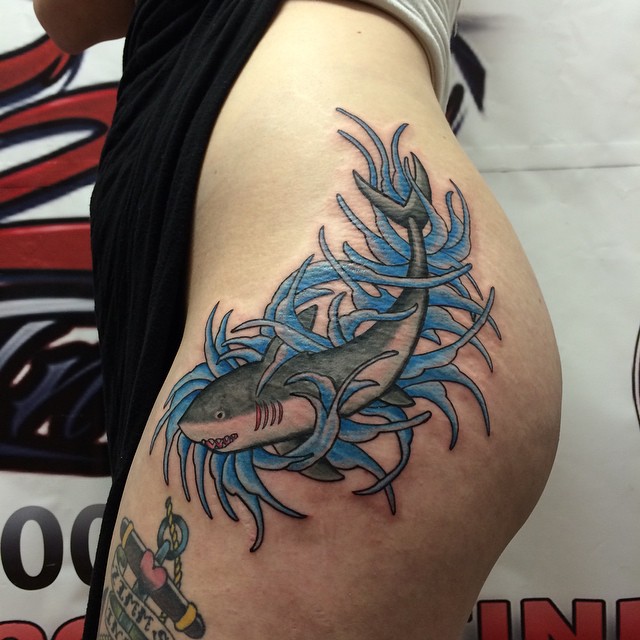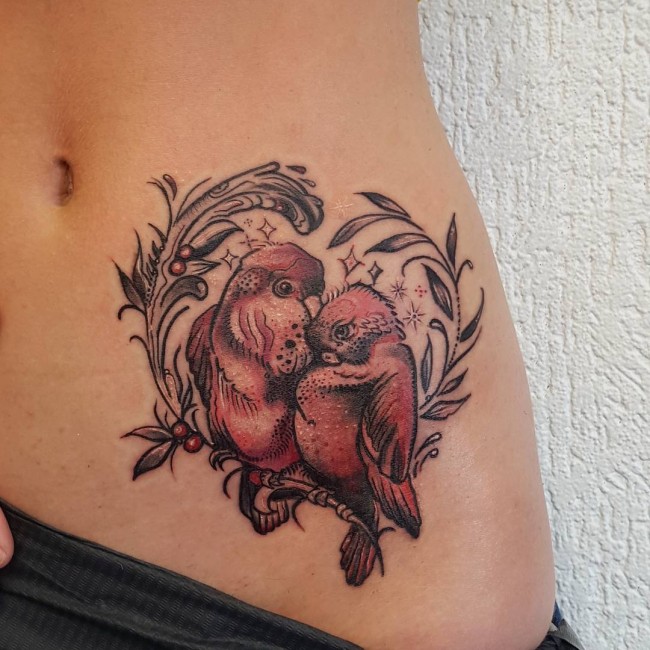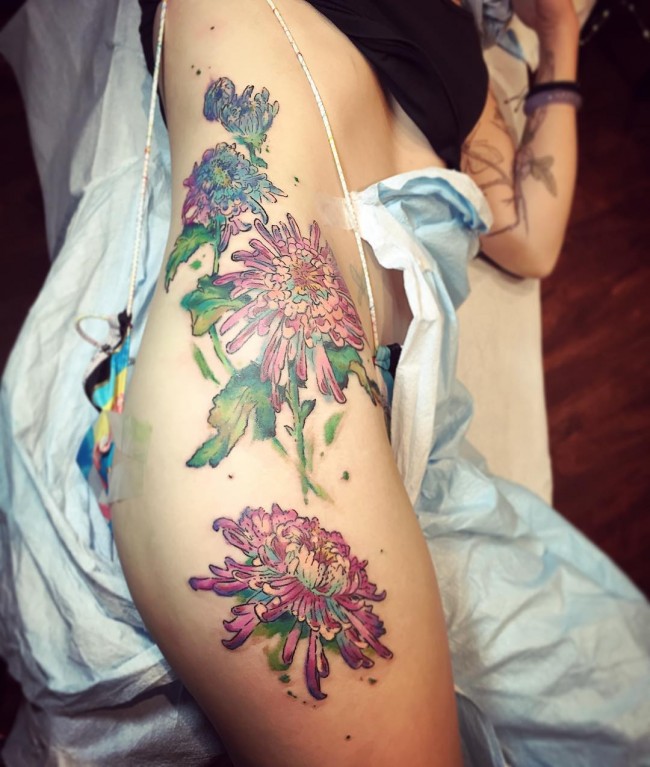 Types of Hip Tattoos
Any tattoo can look fabulous on the hip of a woman no matter the design and size. However, for it to feel sexy on you choosing a style that conforms to your personal preferences is imperative. However, there are a few types tattoos that are often classified as a sexy tattoo.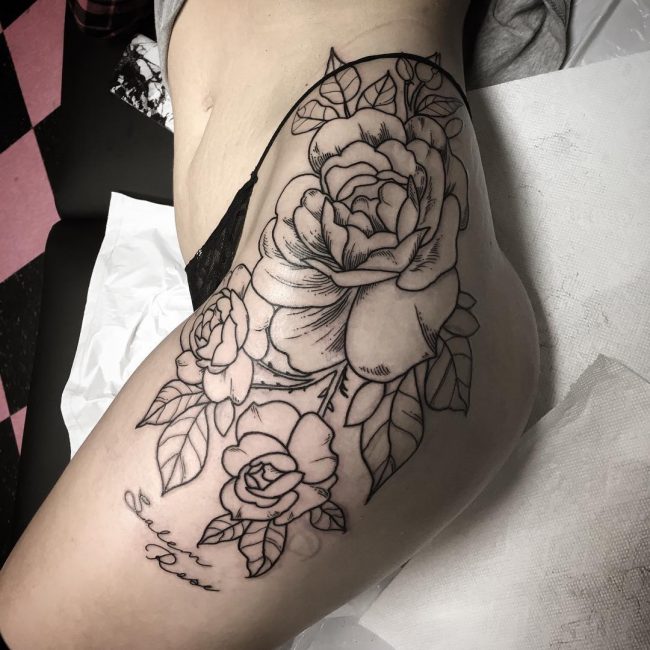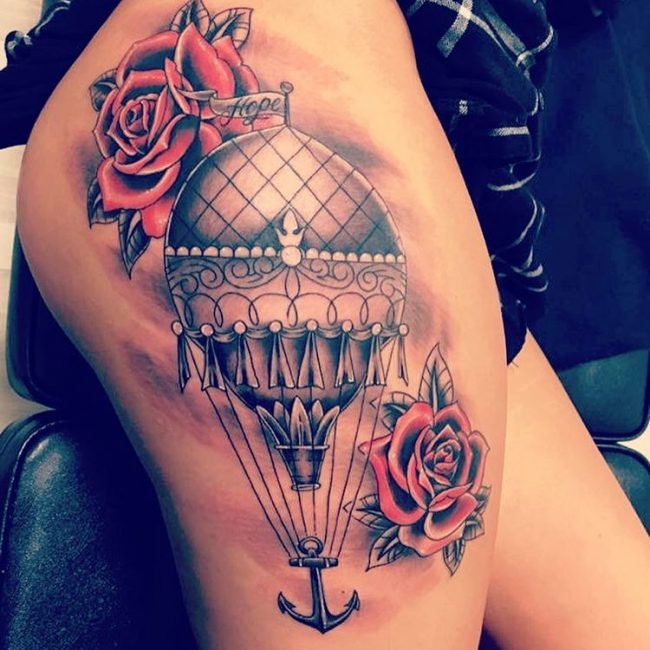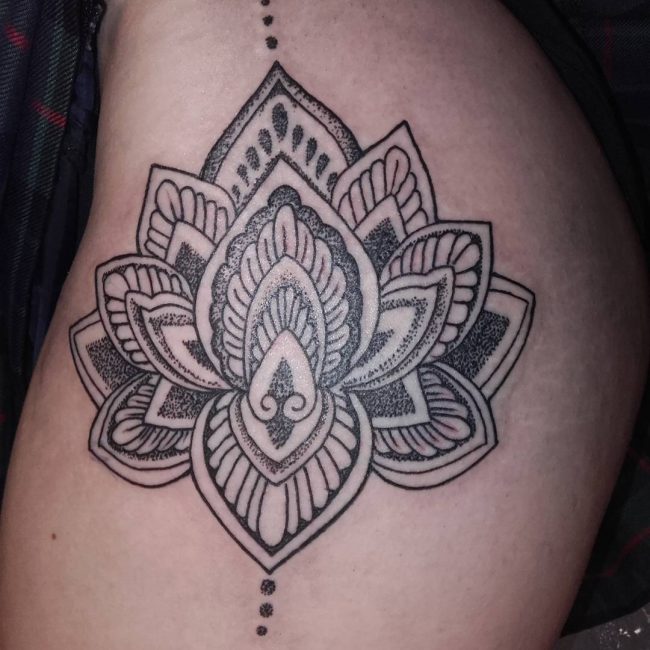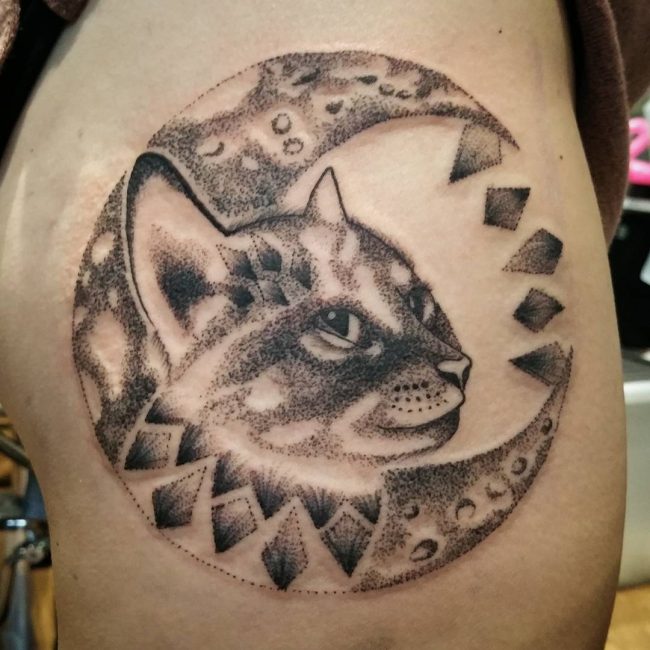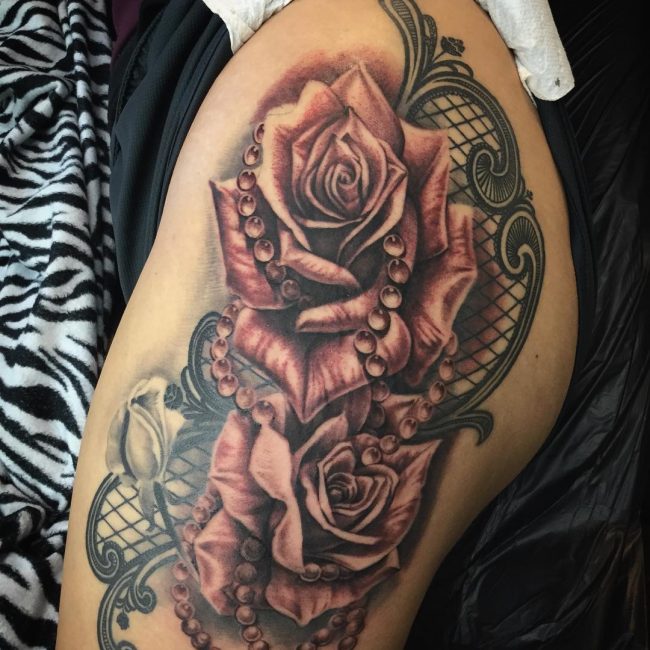 Some of these tattoos include a cluster of stars, sexy pink butterfly tattoos, and sexy quotes. When getting this type of tattoo, it's important to remember that how you draw it is what will determine how sexy the tattoo will be and not necessarily the design you choose.
The hip bone is what brings out the beautiful shape that is associated with the hips. To make your hips look even more beautiful, you should have a beautiful image inked on them. What makes this type of tattoo unique is the fact that the hip bone is what makes the hips what they are.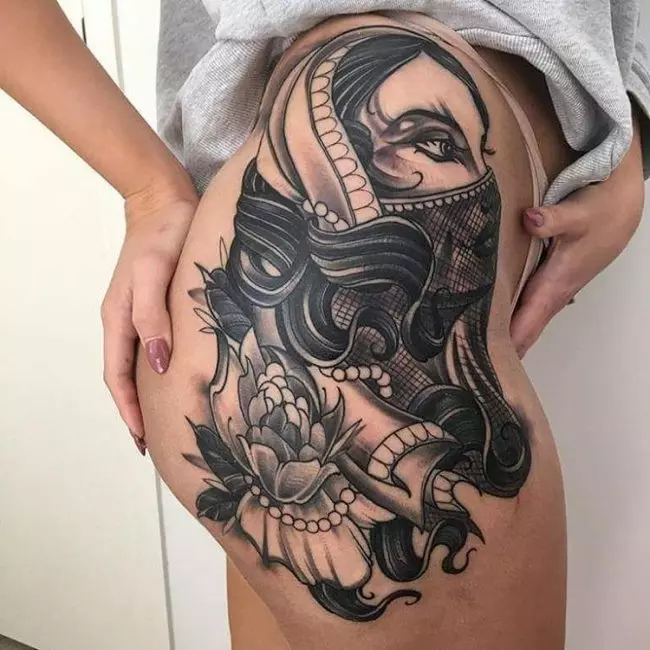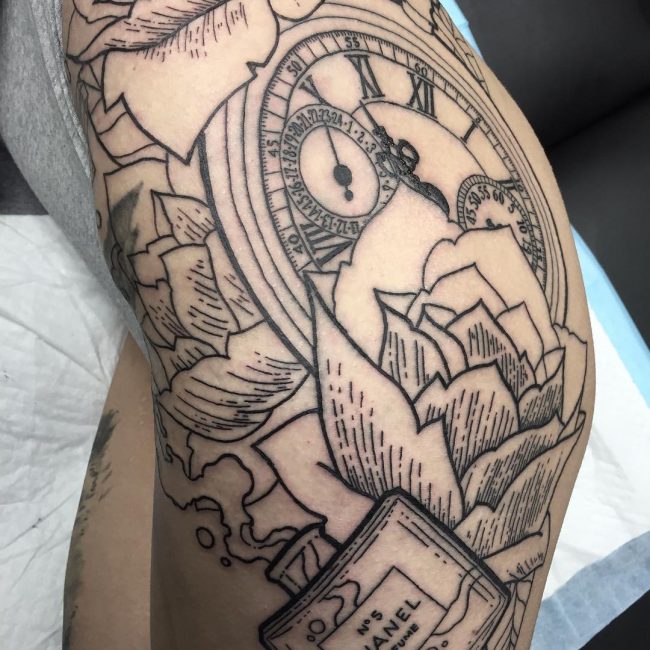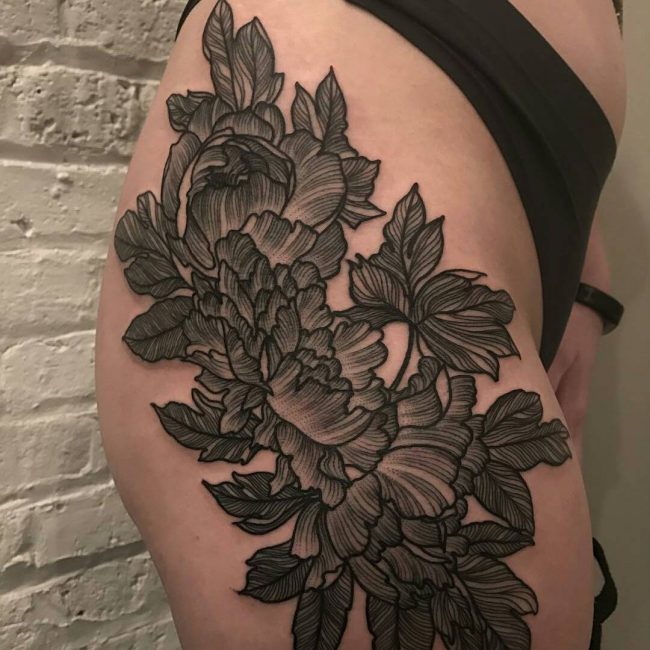 Hip bone tattoos are usually a single large image that is placed precisely on the area where the hip bone is located. They are more visible tattoos due to the protruding nature of the hip bone.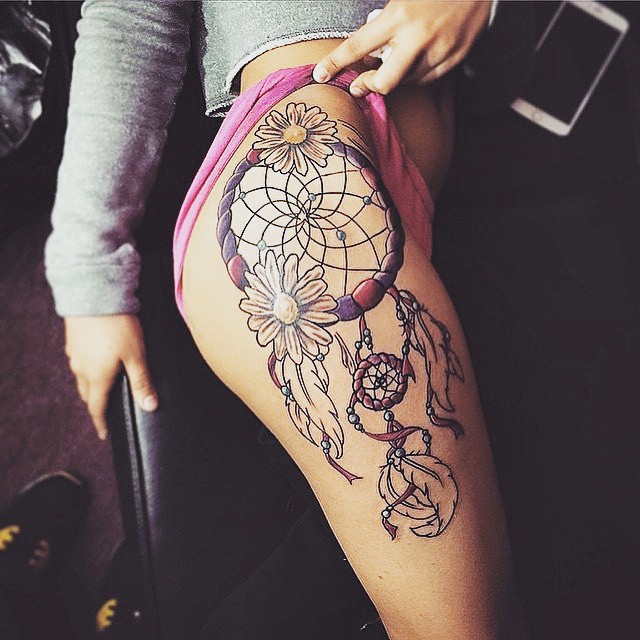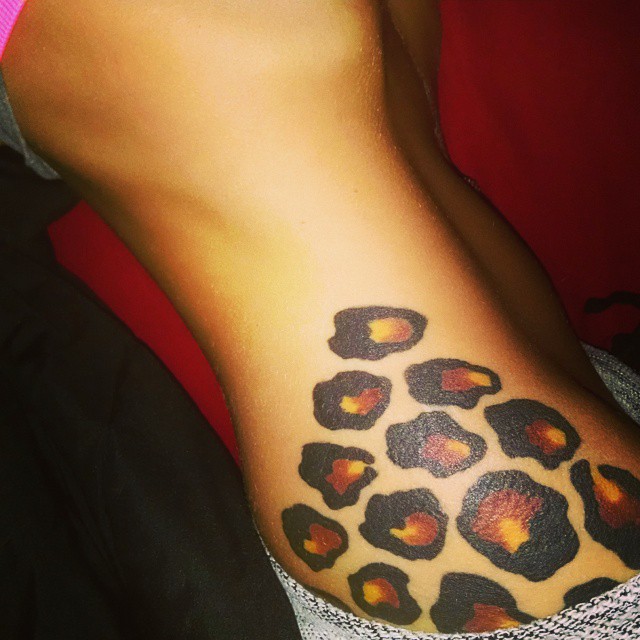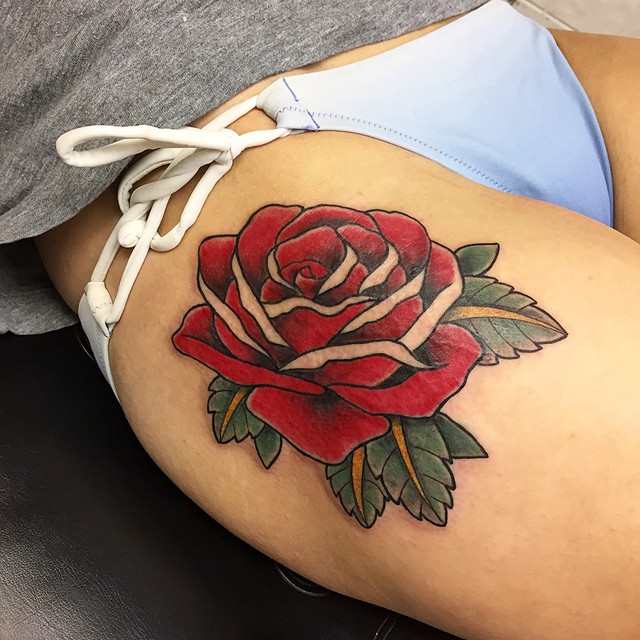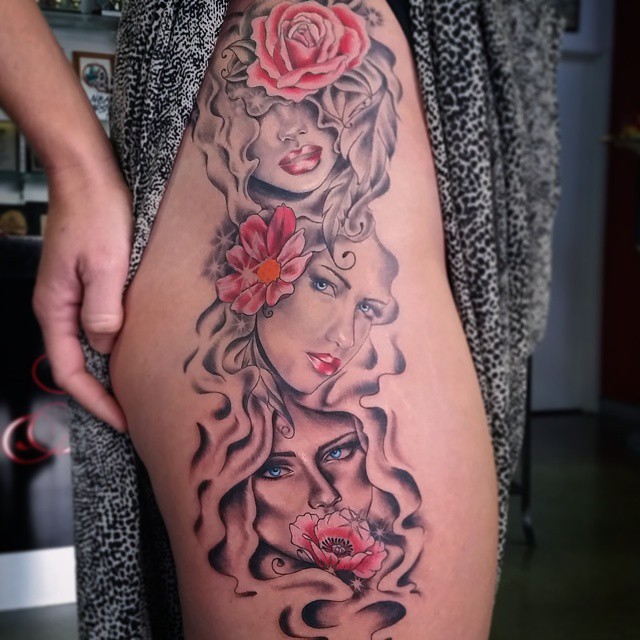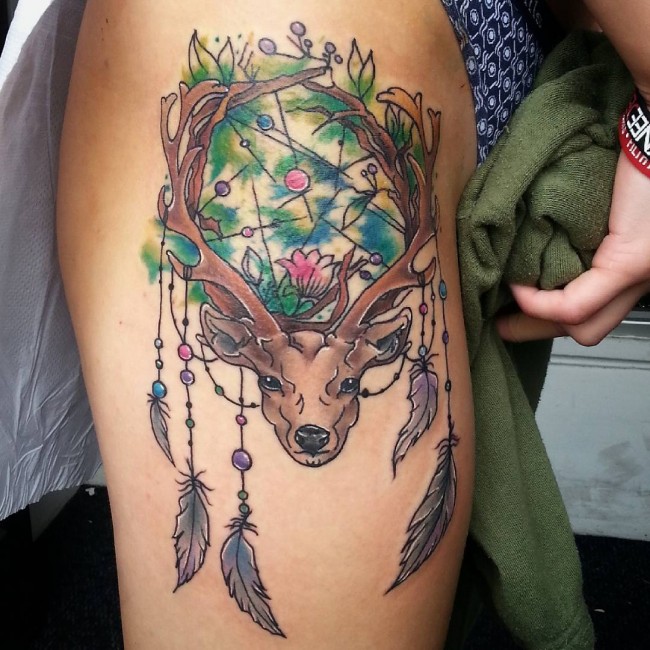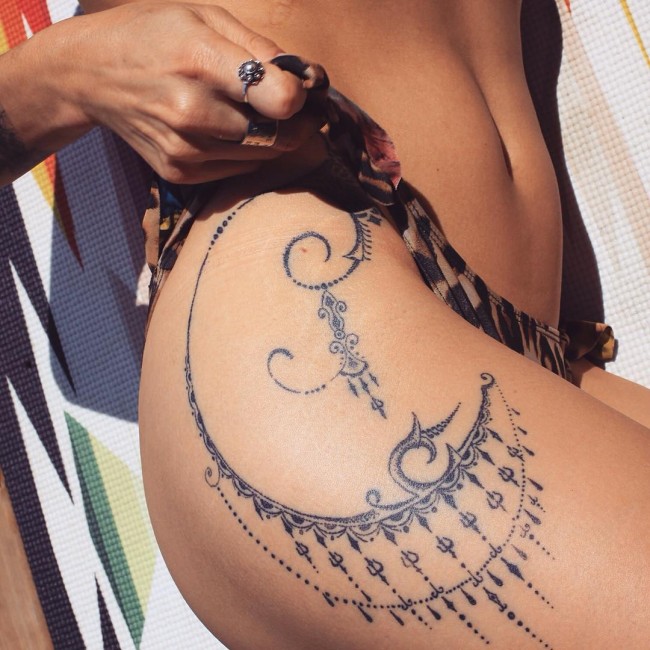 Rose and Flower Hip Tattoo
Nothing brings out the gentleness of femininity better than roses and flowers. This tattoo is made up of a single rose or any other type of flower drawn on the hip. However, some people prefer to have a bunch of roses or flowers instead of having a single one.
Although most people will have the same type of rose or flower inked on them, some combined different kinds. The secret behind the gorgeous rose and flower tattoos is color. If you want your rose and flower tattoo to look great on your hip, just give it some color.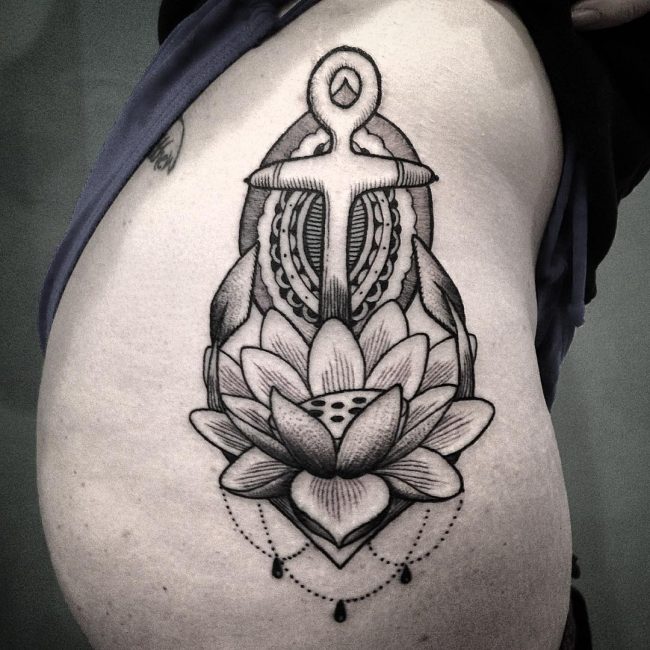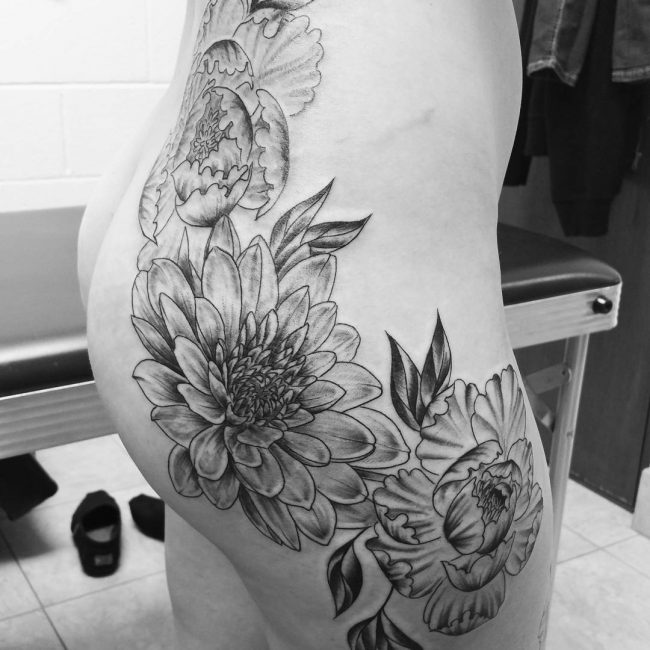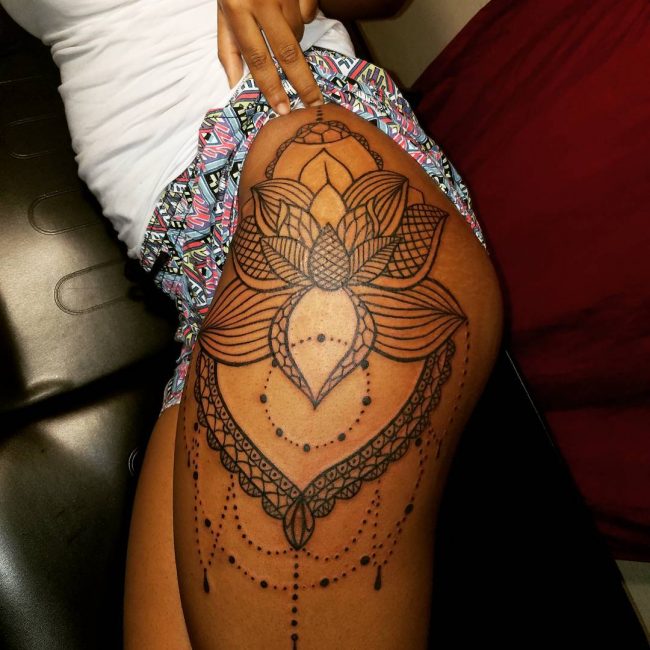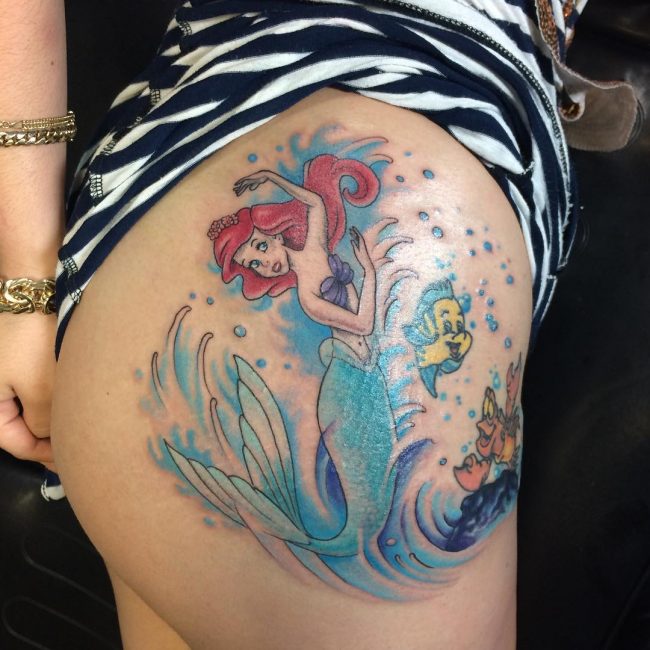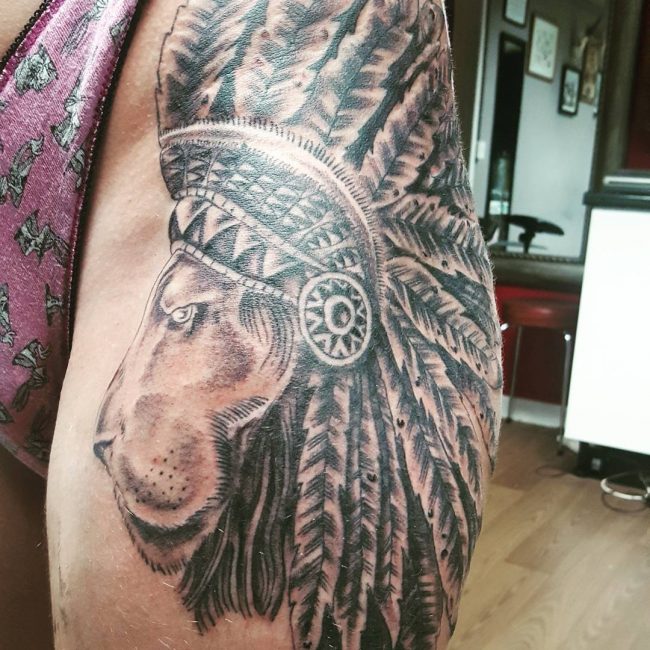 Tribal designs and patterns are one of the most widely drawn tattoos due to their magnificent appearance. With the tribal tattoo, you can never go wrong no matter how or where you draw them.
The hip tribal tattoos are both simple and gorgeous, and so they will work well for anybody no matter what their style or preference may be. This tattoo works perfectly when drawn as a single tattoo, but you can always combine it with another image or draw it as part of another tattoo.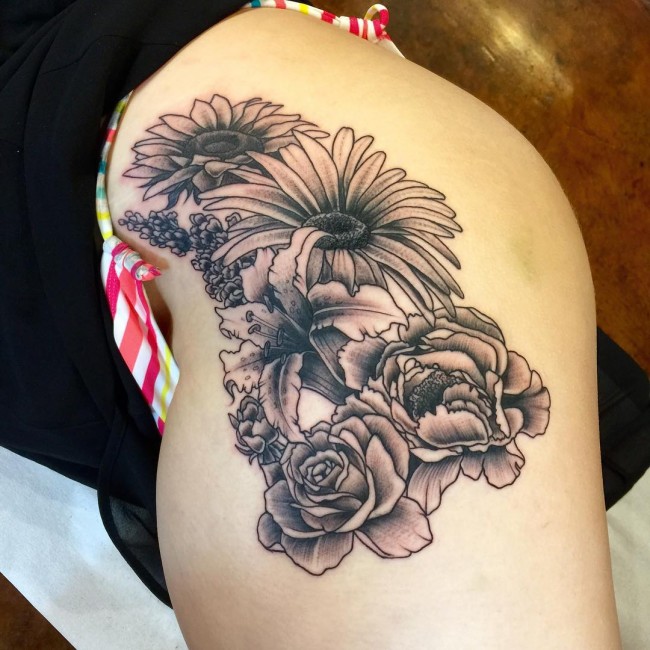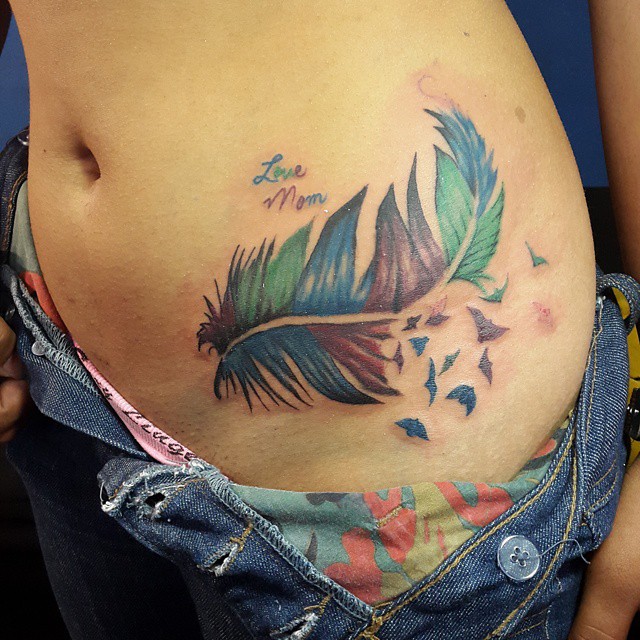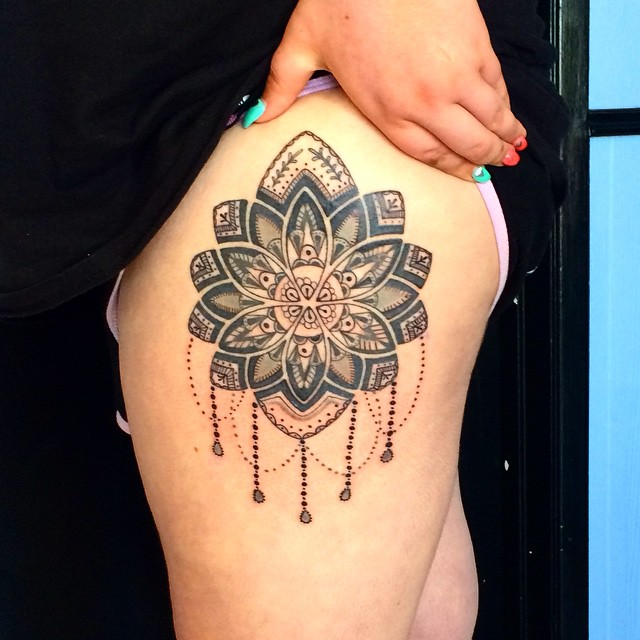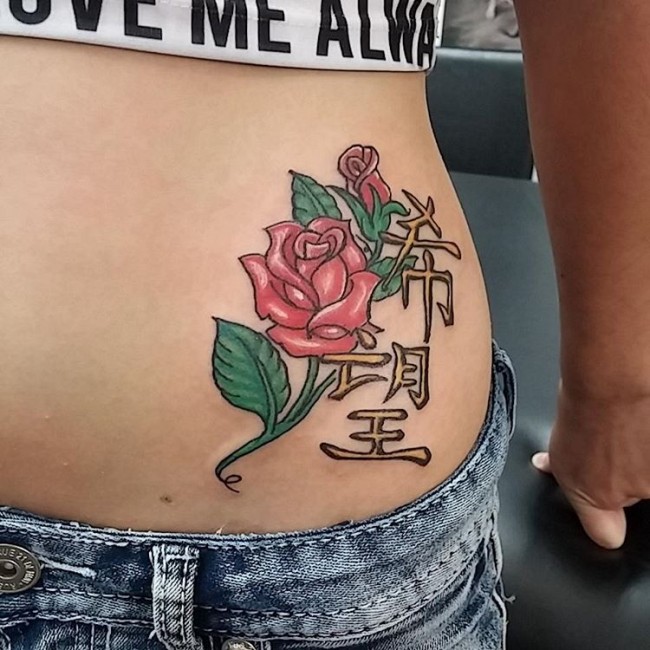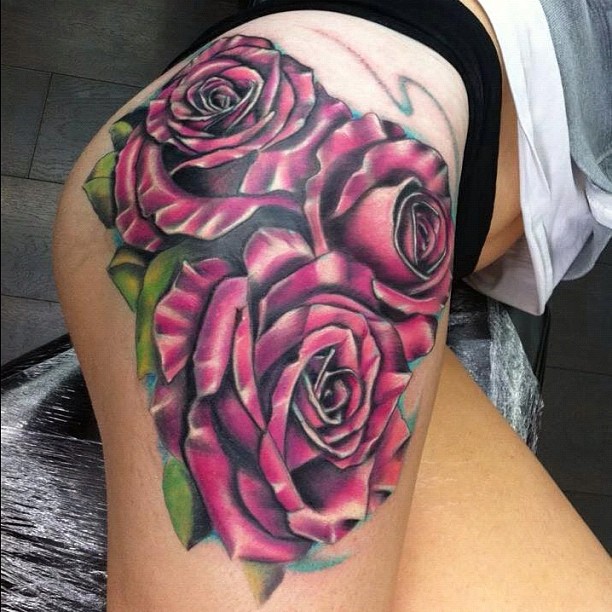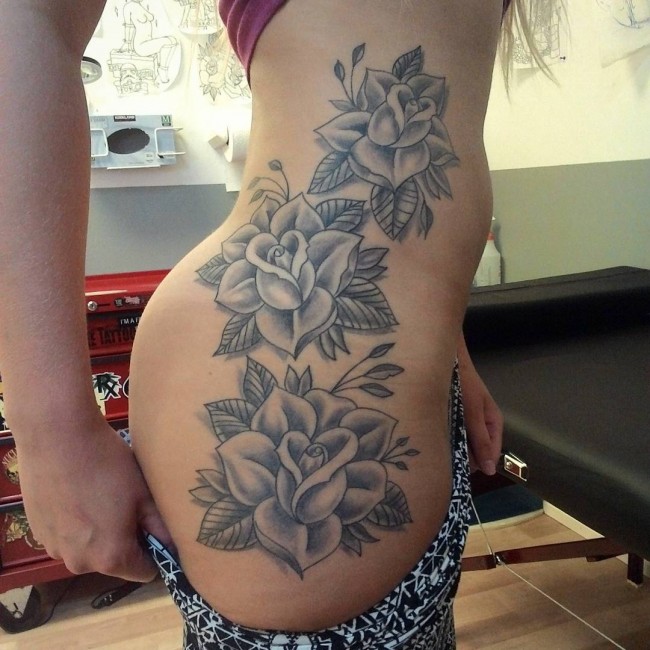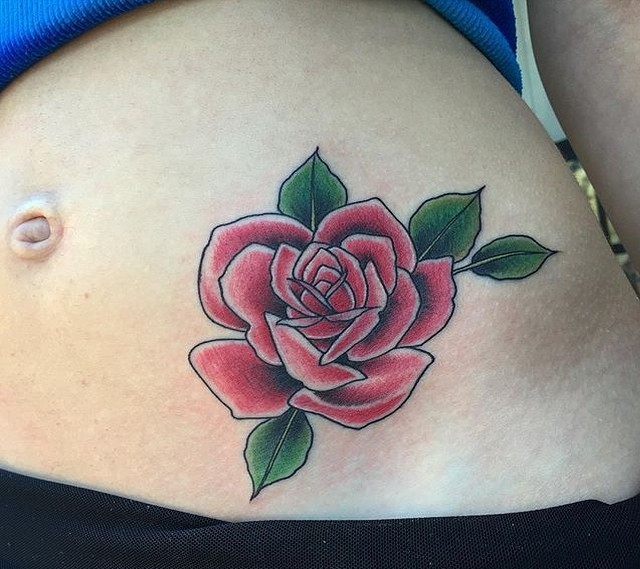 Celtic Butterfly Hip Tattoo
This is an awesome tattoo of a butterfly that is curved in the Celtic style. Butterflies look great when drawn as a tattoo but sometimes they can be boring to have them as tattoos. Instead of getting the usual colorful butterfly tattoo you can try something new and relatively unique with the Celtic butterfly tattoo.
This tattoo is usually drawn in black ink to make it look more charming and awesome. If you want a bigger tattoo, or you want to have more than one tattoo on your hip, you can combine it with other types of Celtic tattoos.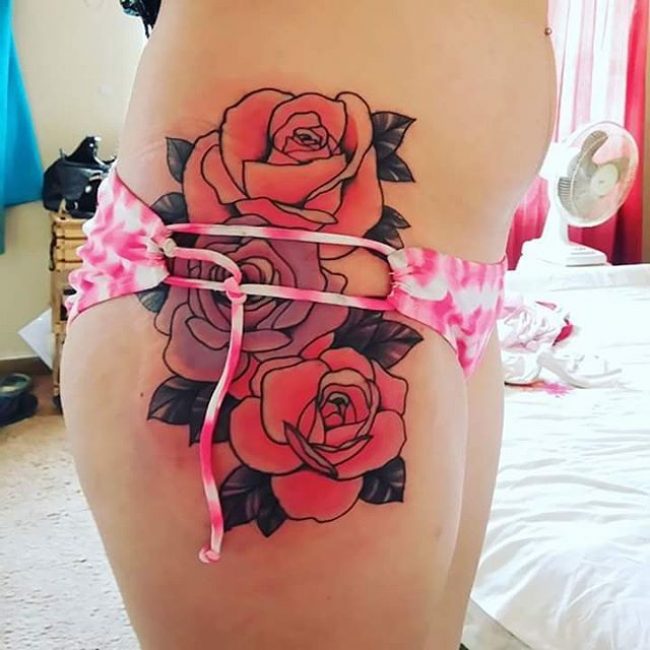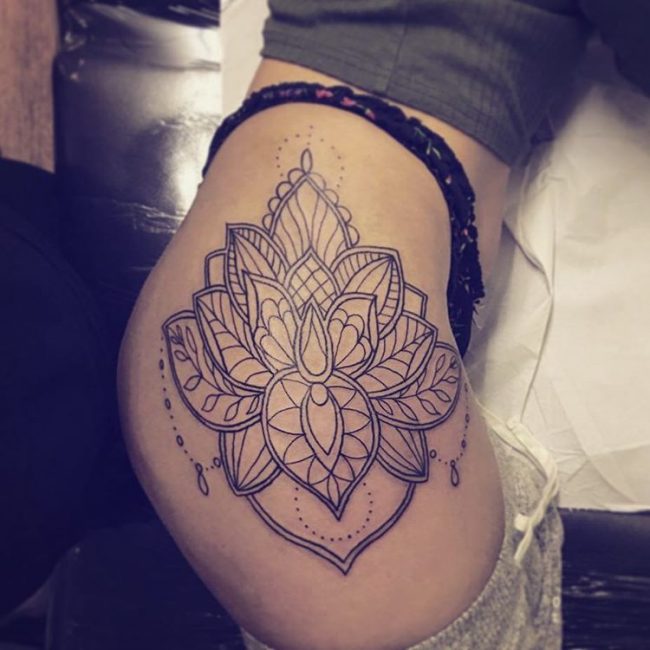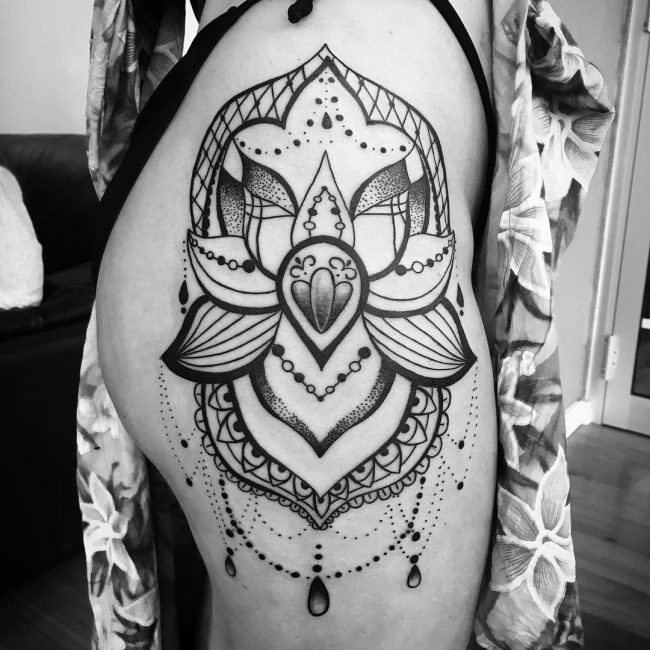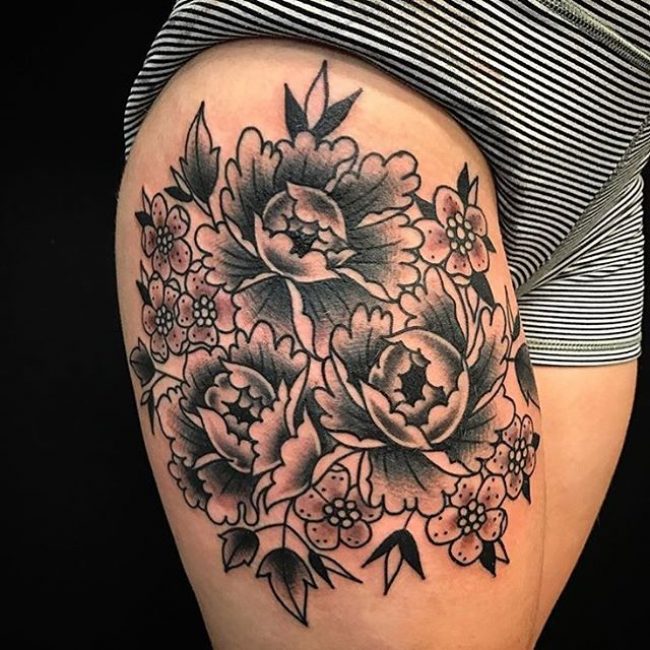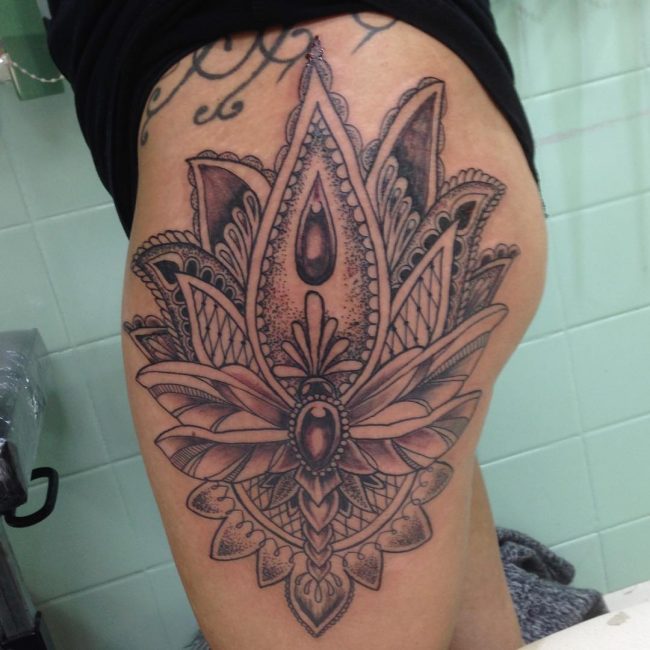 Beautiful Flower and Quote tattoo
Flowers make good tattoos not only for the hips but any part of the body. However, sometimes they are just decorative ornaments and hold no special meaning. One way to give your hip flower tattoo more meaning is by drawing a beautiful quote with it.
The quote can be drawn below or above the floral pattern or below the flower or you can even draw the flowers around the quote. With the hip, it is easy to control the visibility of you tattoo.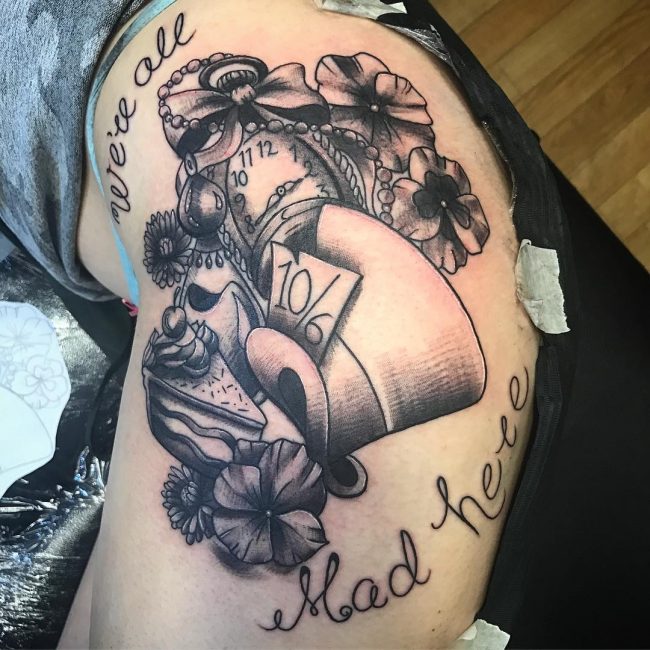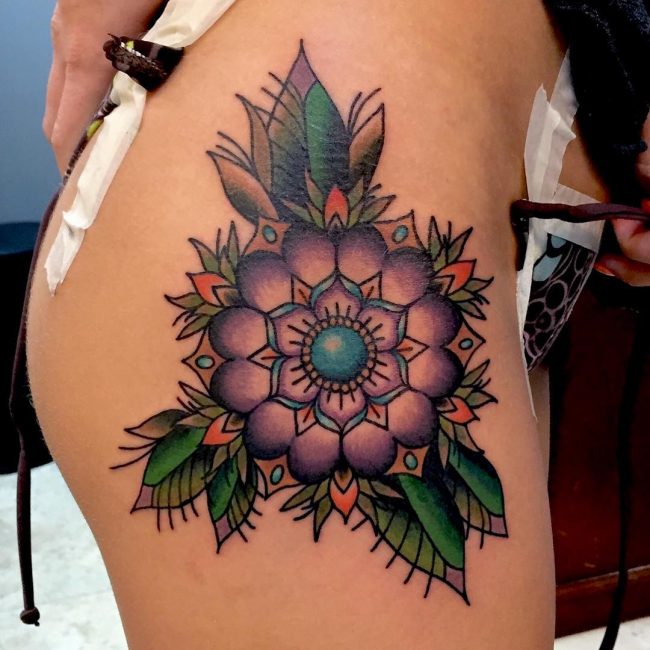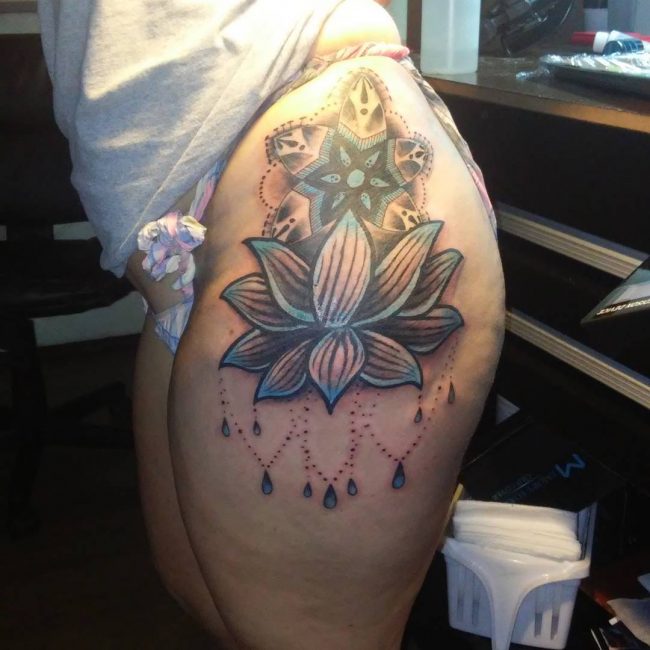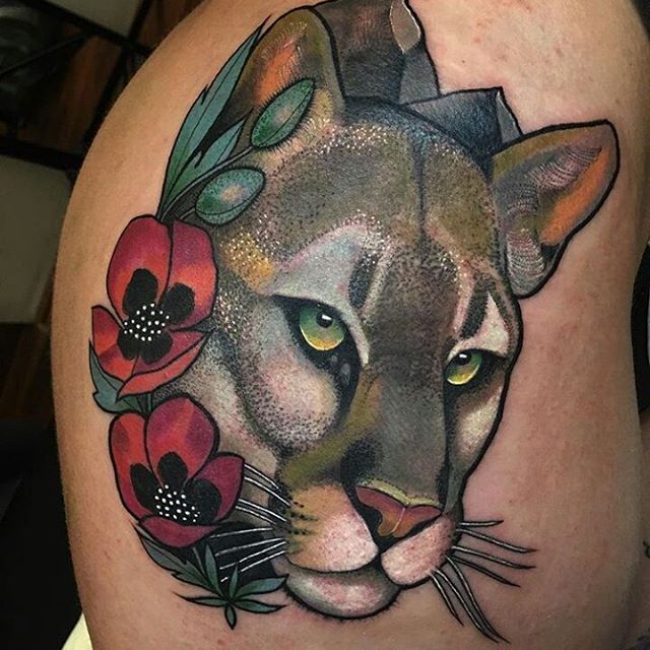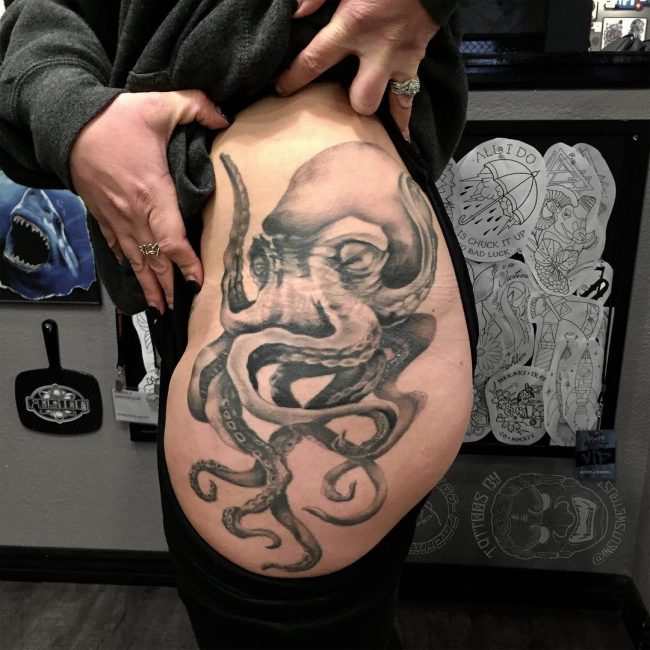 Due to this you are free to get any quote you like, and so you can get a little naughty with your choice of quote for this tattoo.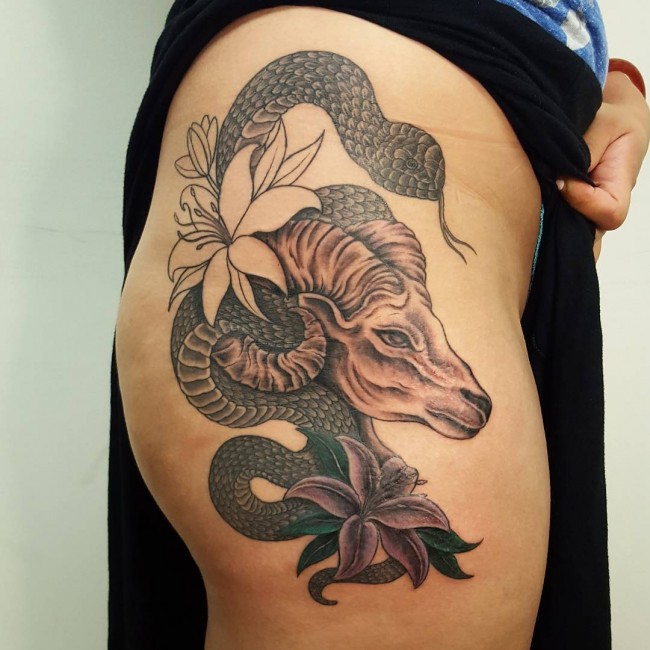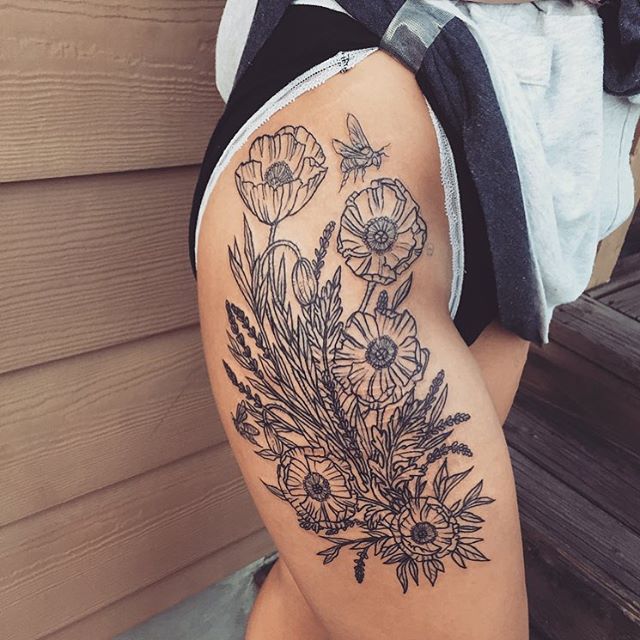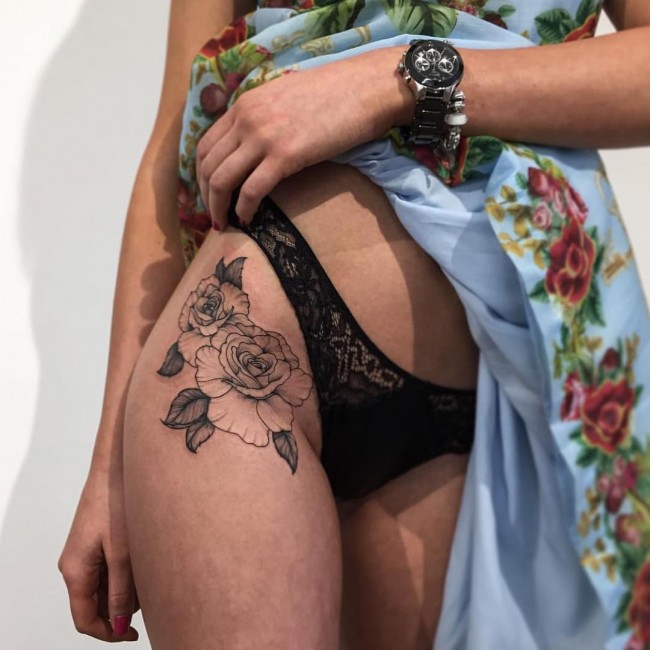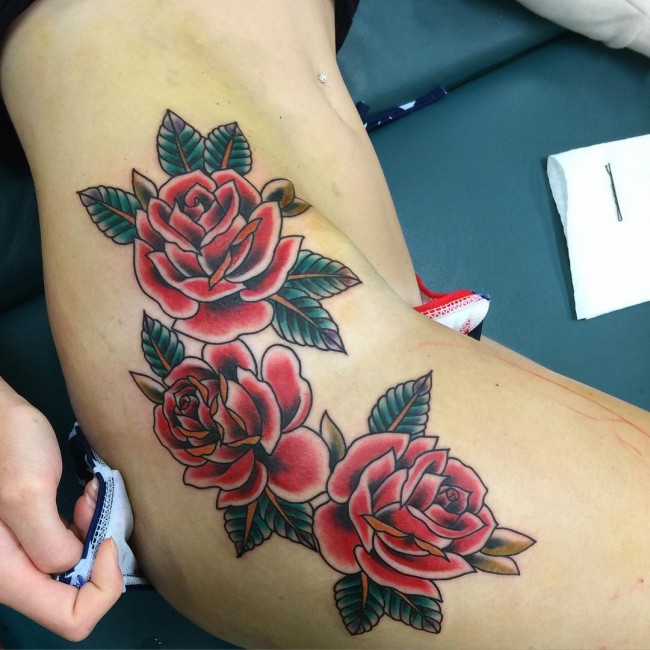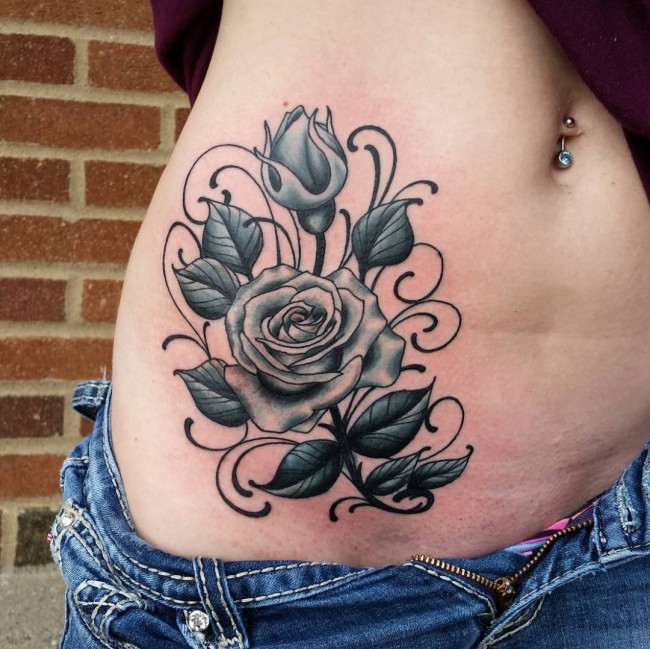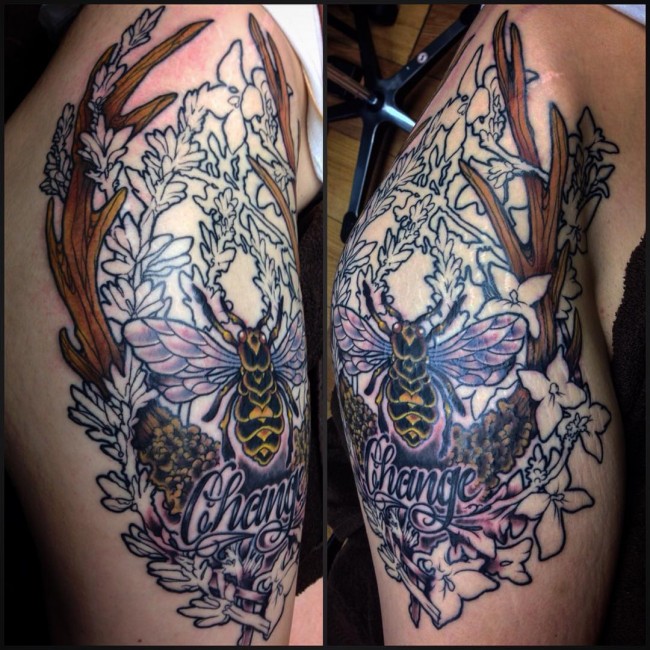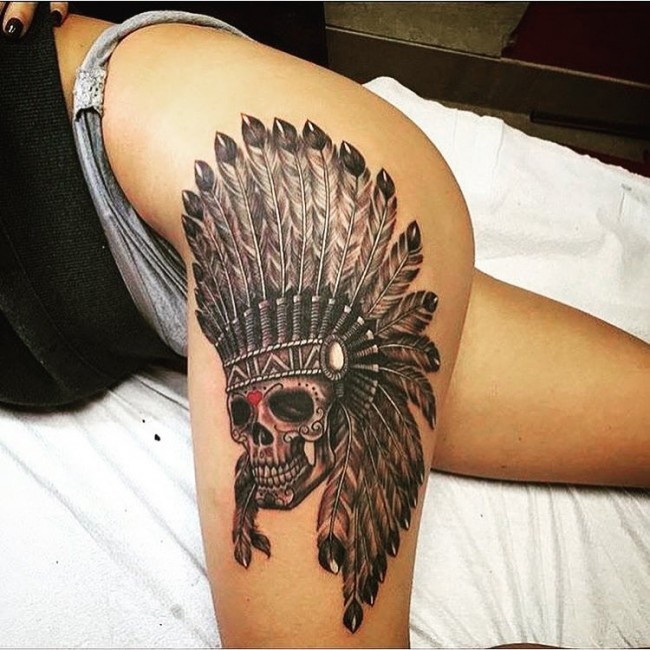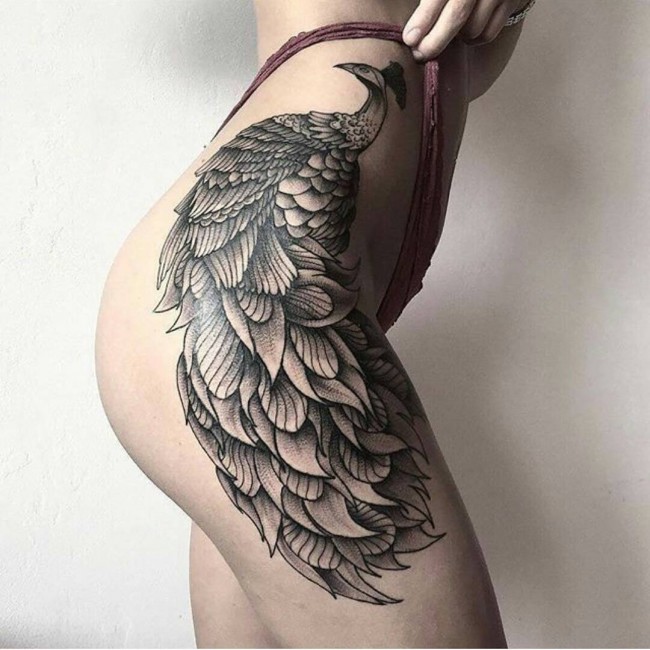 Dandelion and Black Birds
This tattoo tells a story, and if you like these types of tattoo, then this is a perfect idea for your tattoo. In this tattoo, a motif of a dandelion is drawn with the flower made to appear as if it is being blown away by the wind.
The wind then transforms the blown away flower into birds that in turn appear to by flying away to the high skies. This image tells a story especially when drawn on the hip but if you are not sure what the story is you can still have it only for its beauty.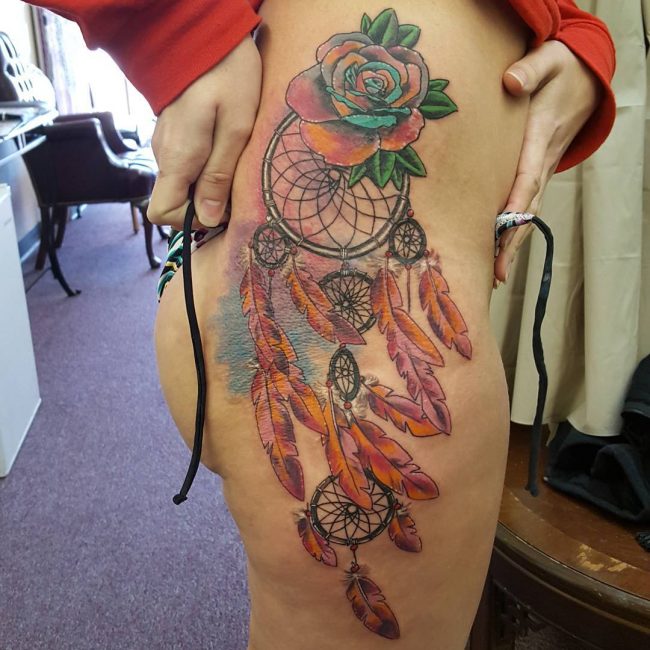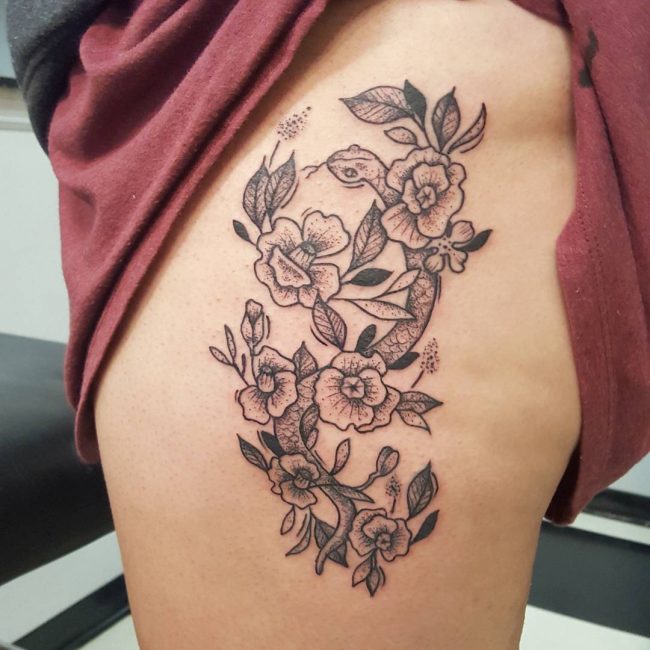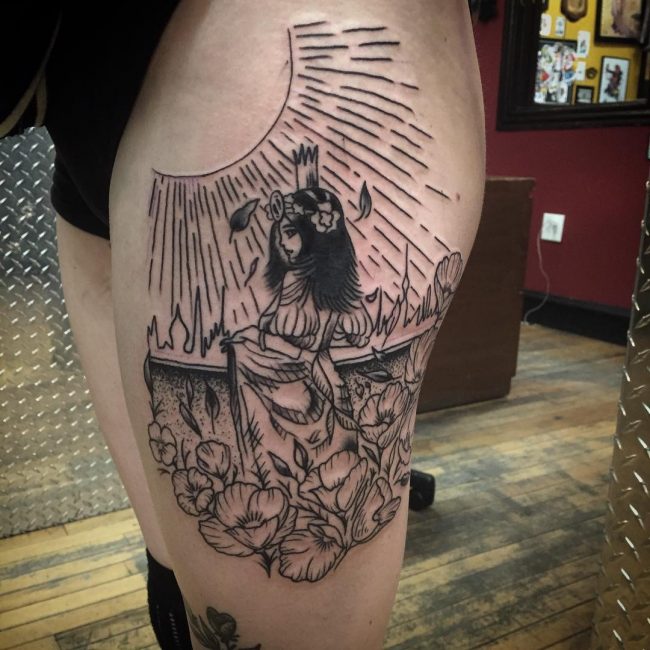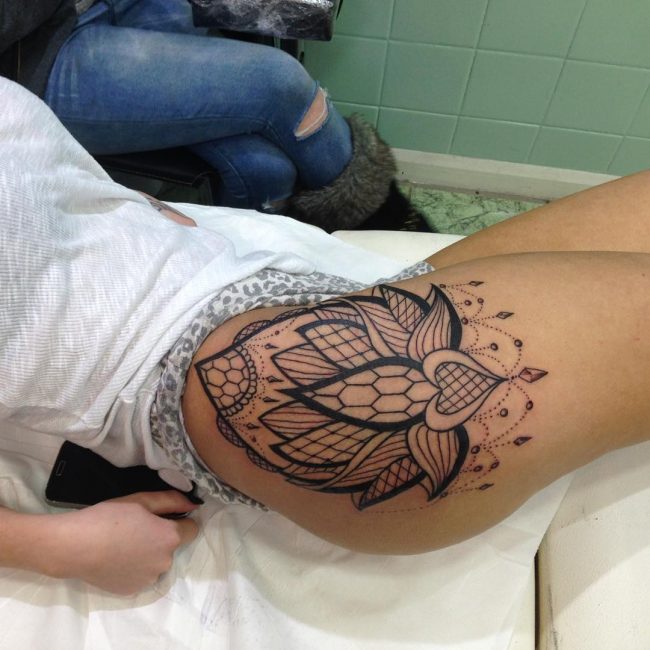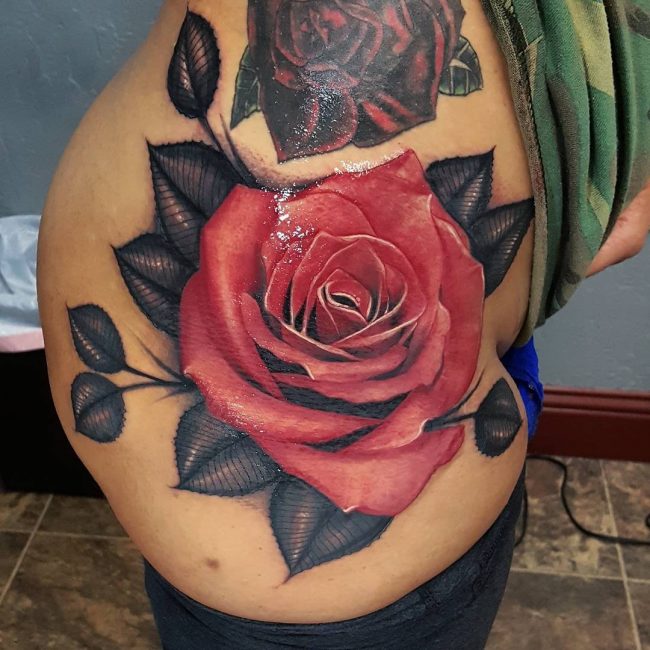 Feathers are feminine symbols that symbolize free will and spirit. They might look very simple, but they make fabulous hip symbols. For a feather to look great on your hip, you do not need to exaggerate the design anyhow as you can simply draw a massive feather in black ink.
Although even a vertical feather can look nice on the hip, the horizontal one looks much better especially if you are drawing a single feather. If you wish to have more than one feather, you should a bunch of small feathers.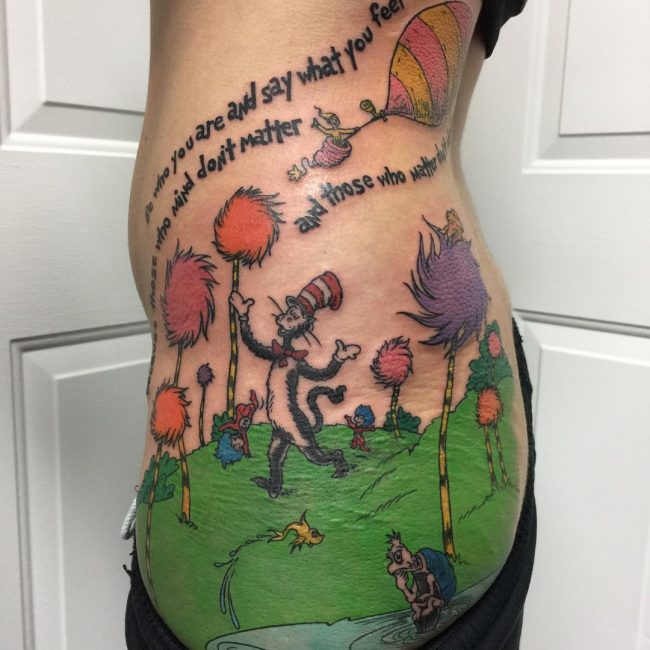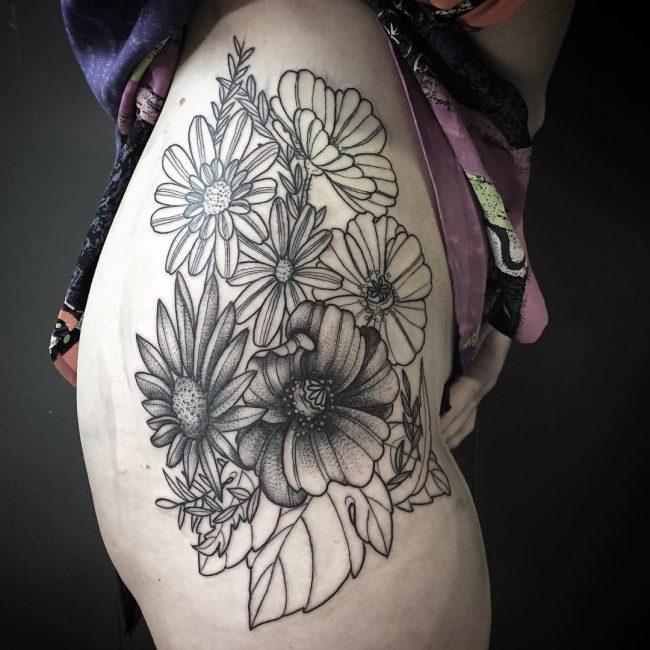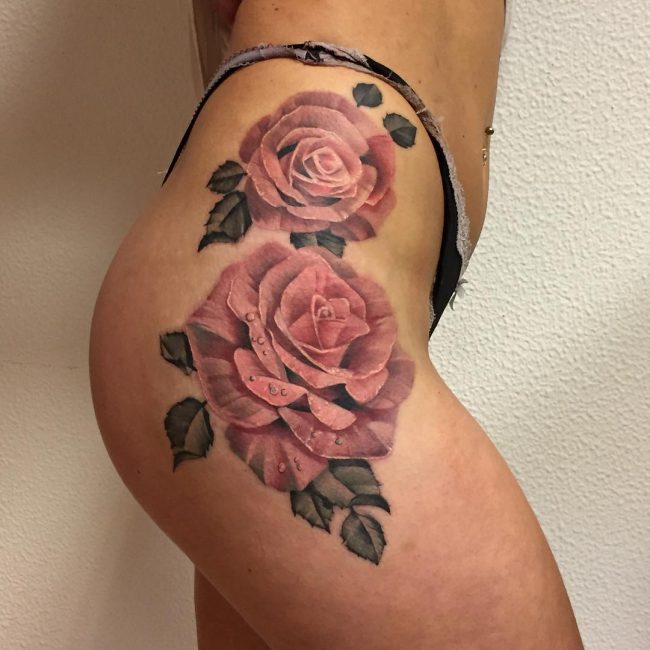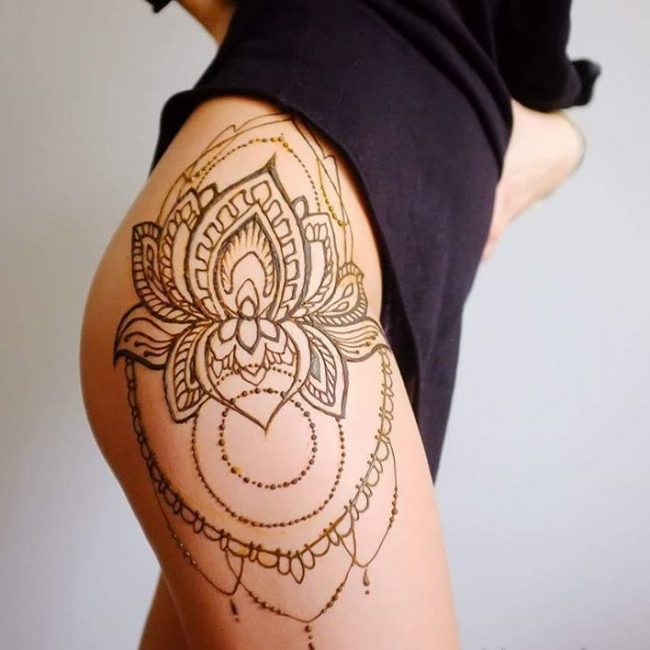 Different colors can be used but do not overdo the color mix for your tattoo and only have your feathers in colors that go well together.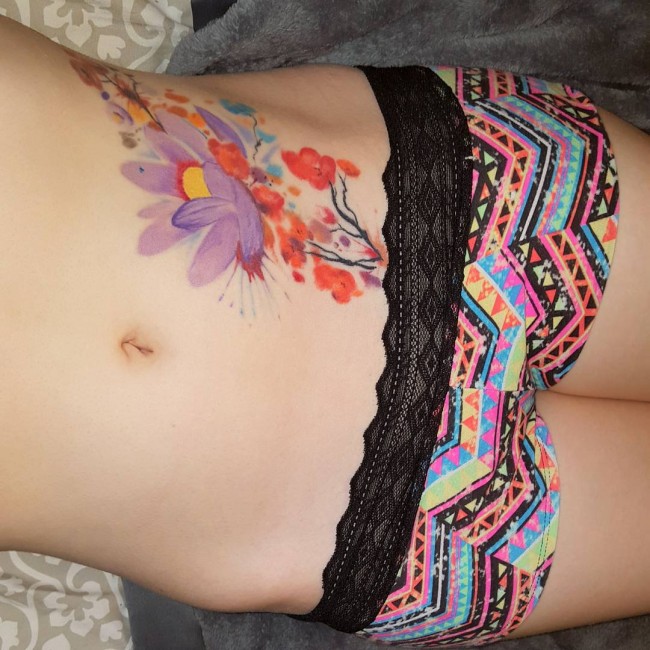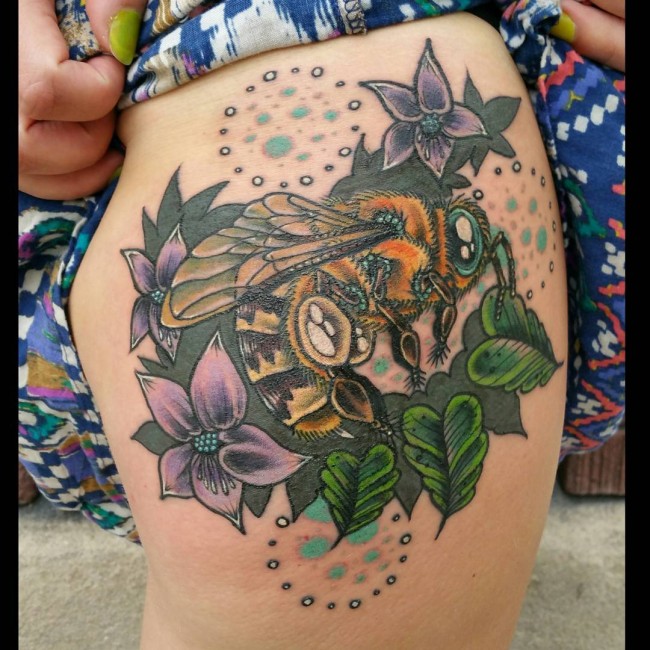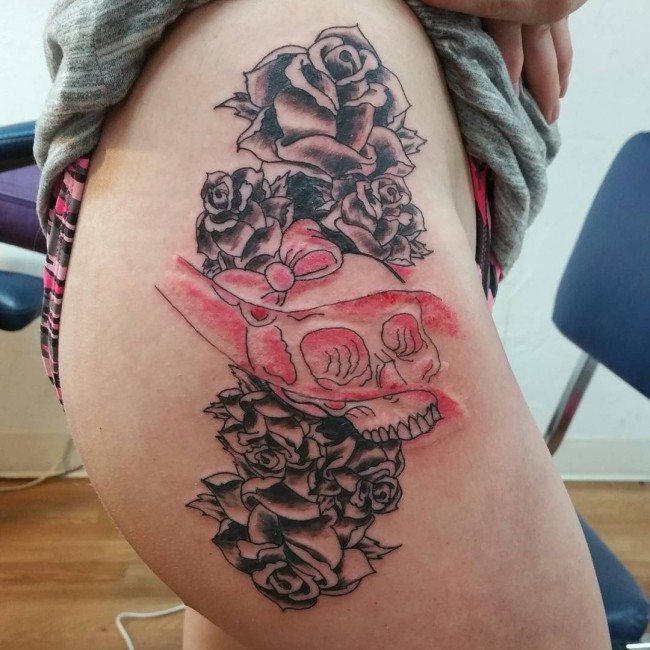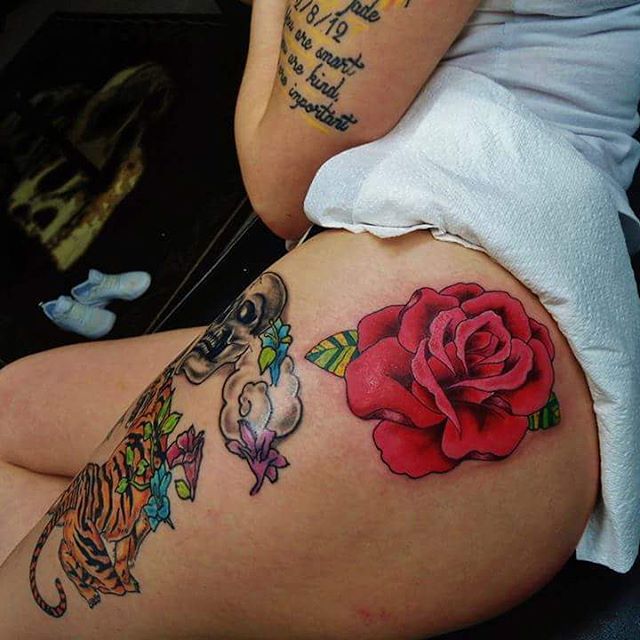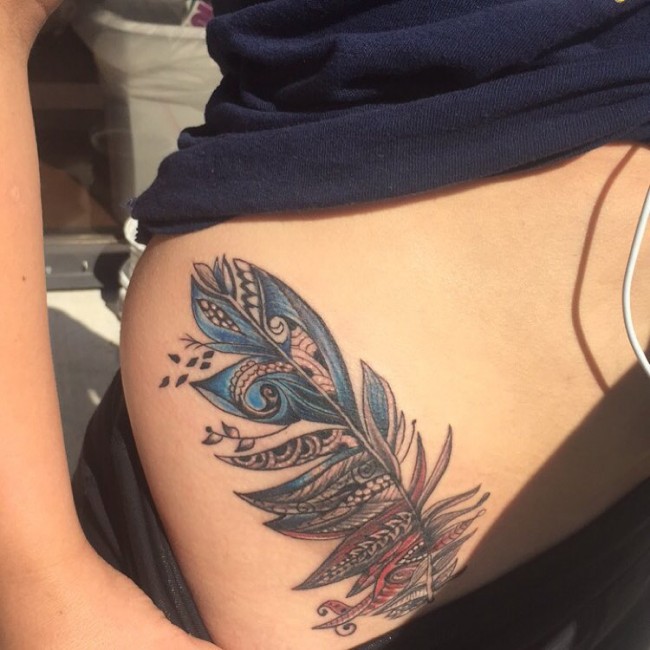 Heart and Crown Hip Tattoo
A heart is a symbol of love while a crown can be used to symbolize royalty. Combining the two in a single tattoo will give it more meaning, and it also looks very attractive. Another idea for this type of tattoo is to add two hands that appear to be grasping the heart and crown symbol.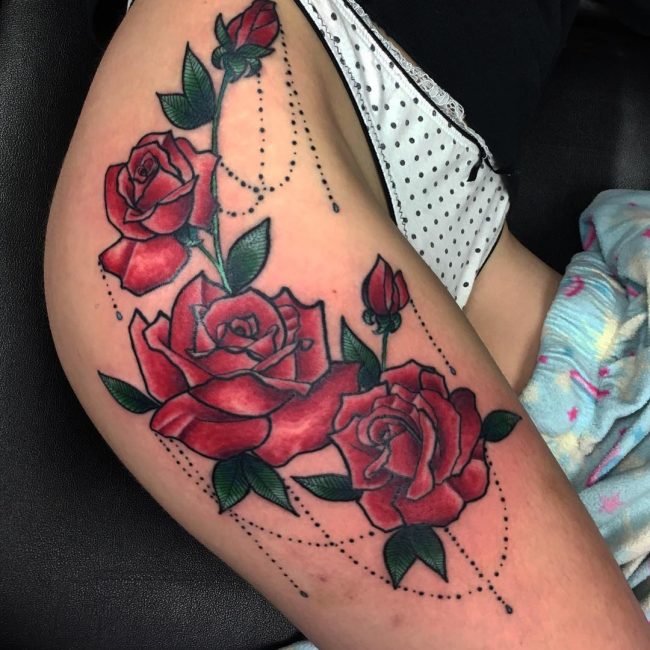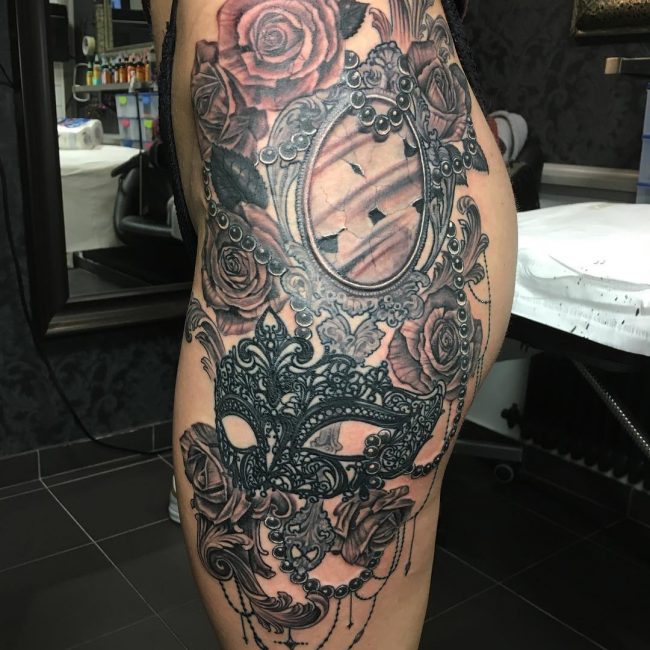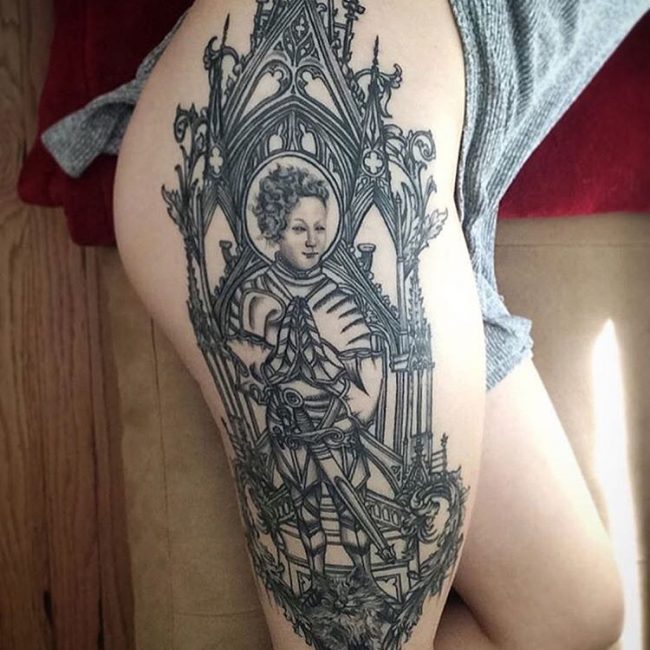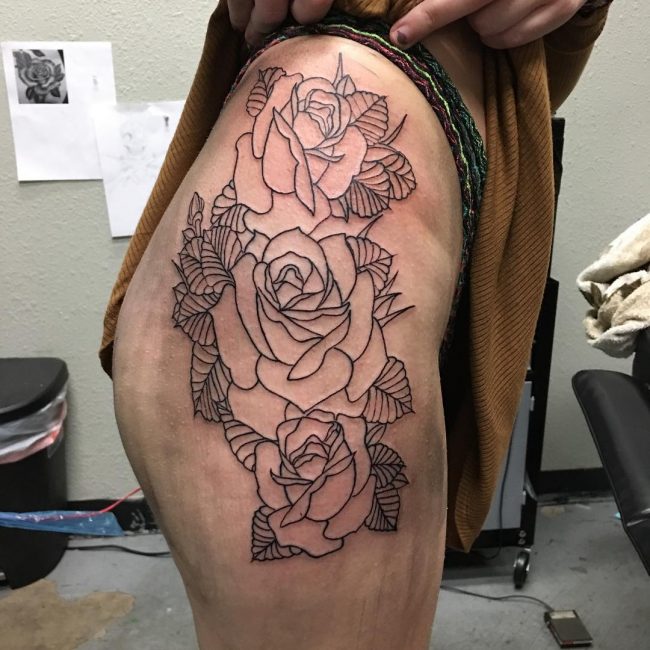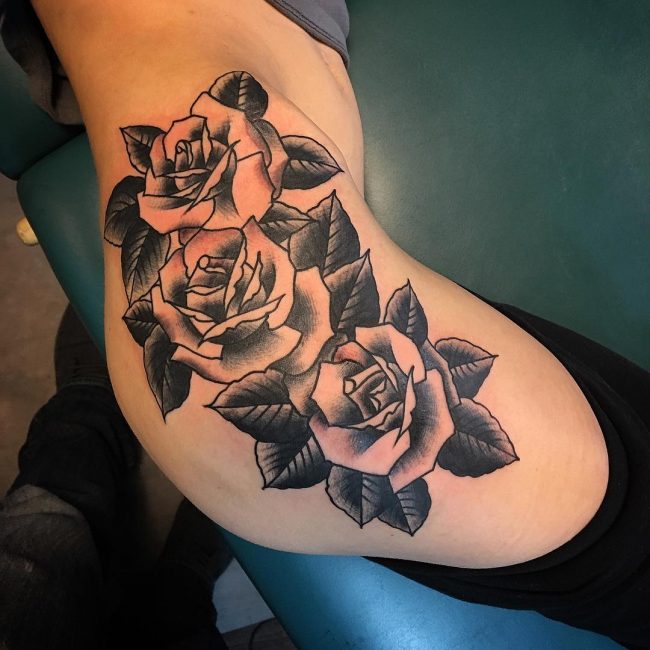 For this tattoo, you should not use many colors just have it in black ink as it looks more attractive like this.
If you have a thing for old school type of tattoos, then this is a perfect idea for your tattoo. An anchor is a beautiful symbol, and you can use it for several meanings. Although a plain anchor image will do just fine, you can try incorporating it with other images.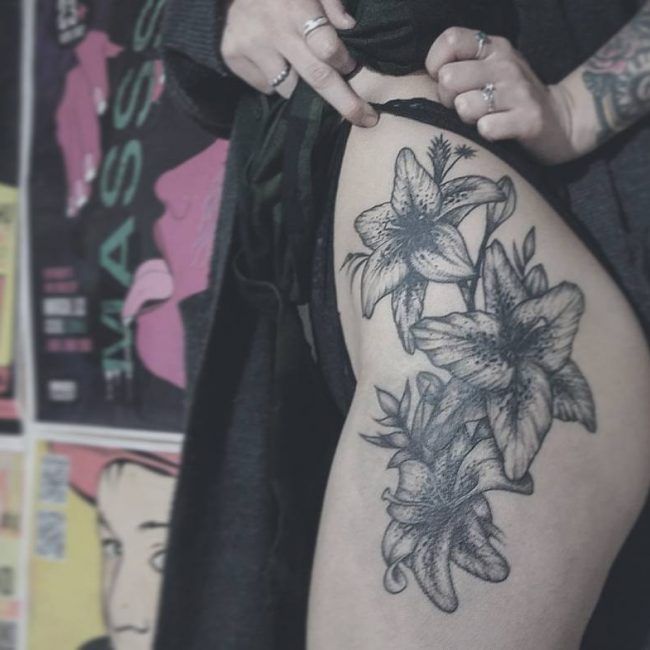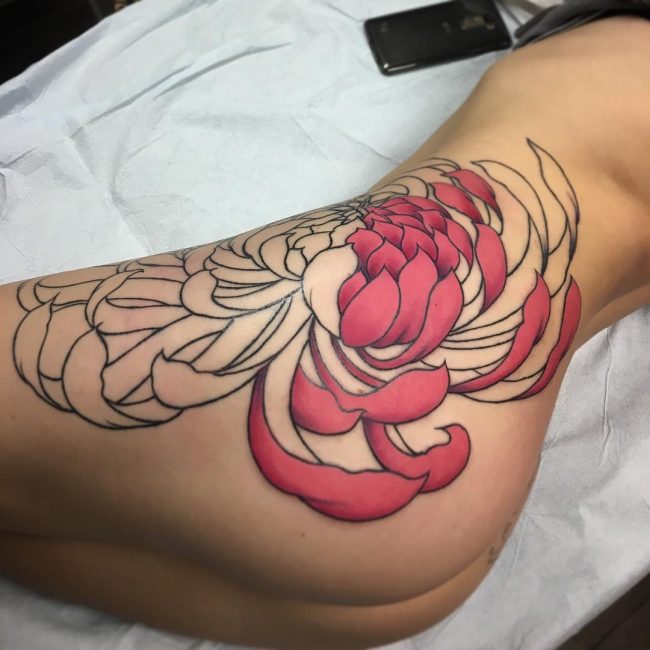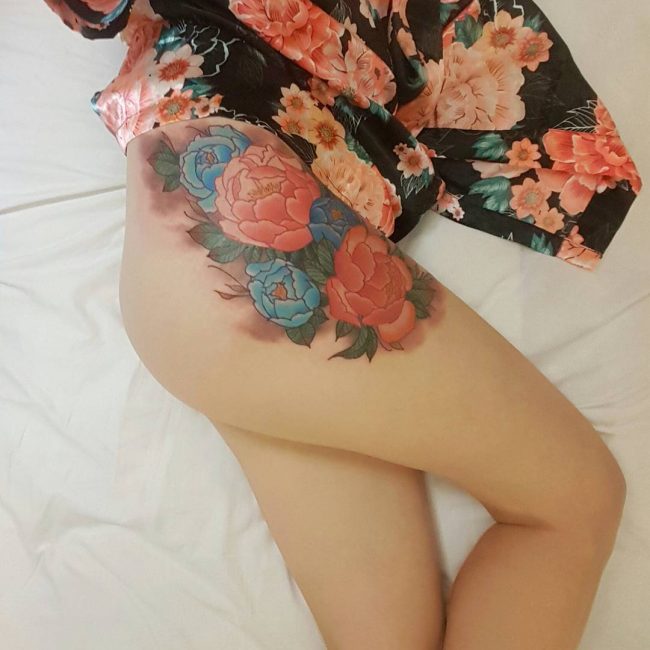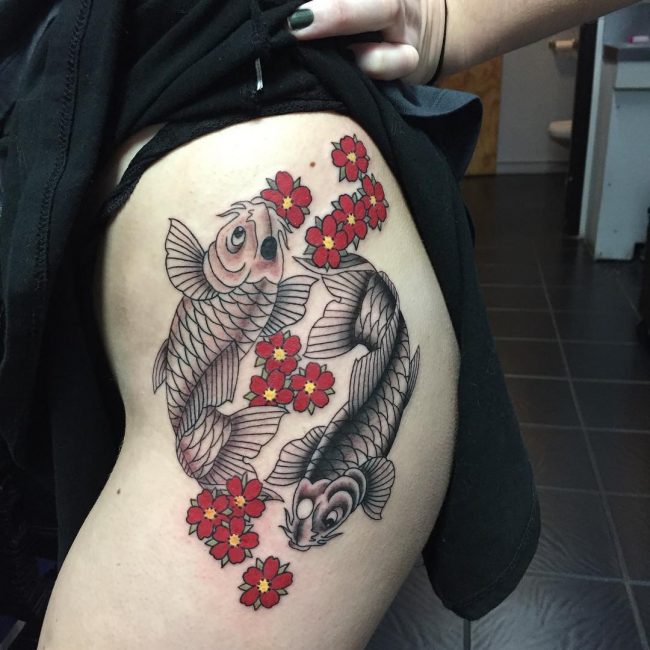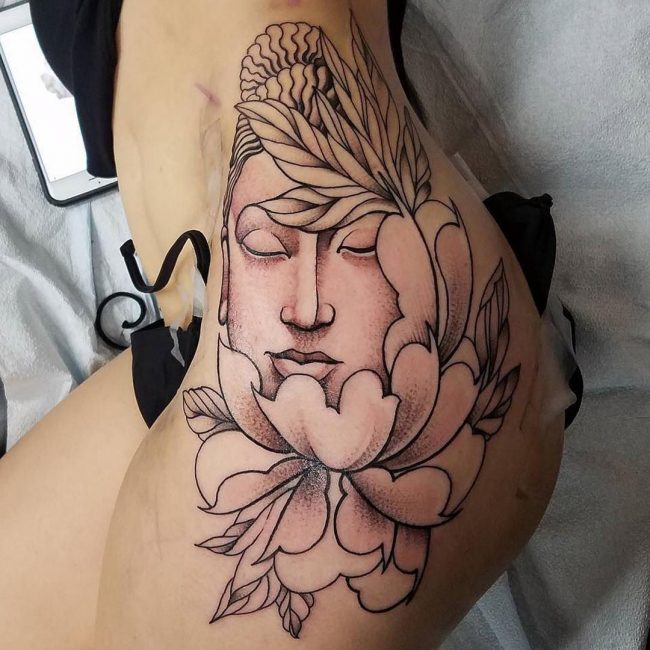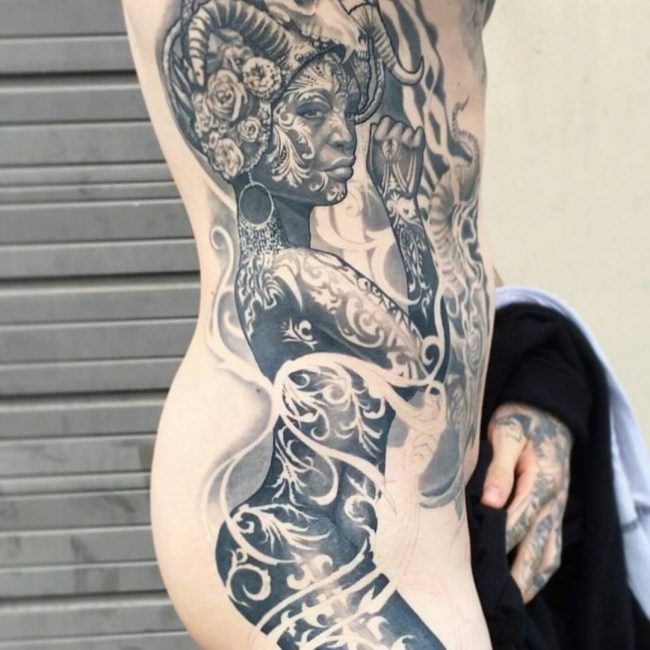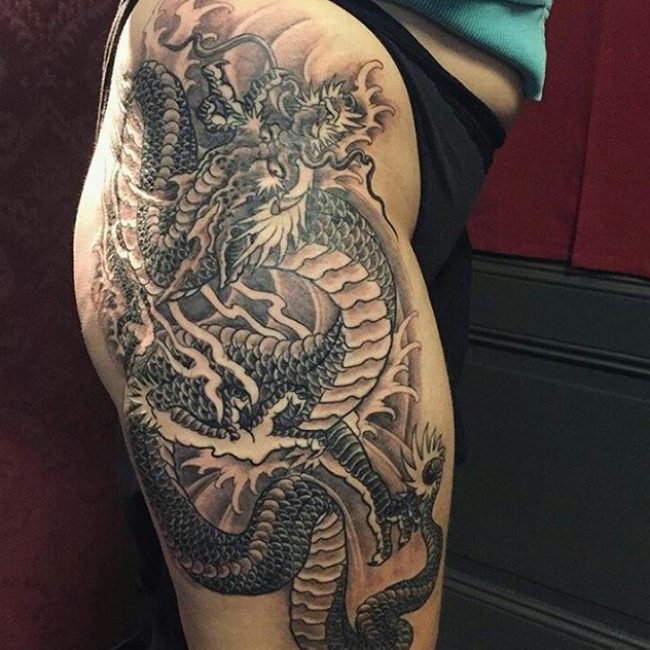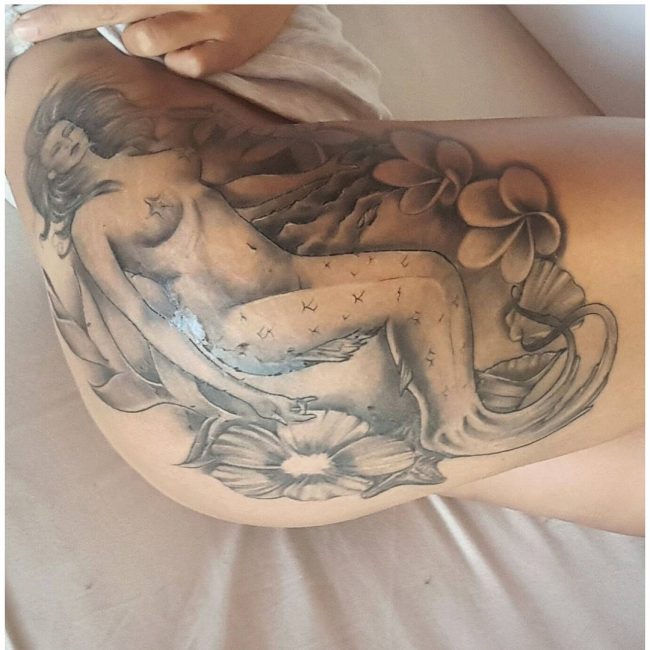 With some creativity and by adding some color to the image you should be able to get an outstanding anchor tattoo.