Want To Become A Professional Tattoo Artist? Here's A Useful Guide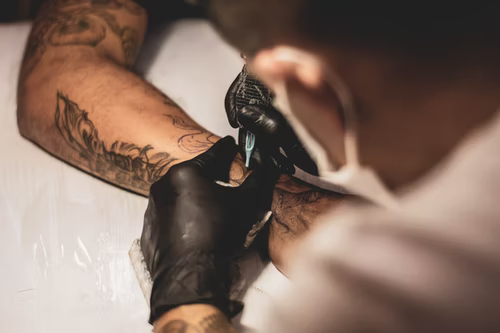 Tattooing is one of those occupations that's always been surrounded by a certain degree of mystery, be it good or bad. There are stories about how tattoo artists are part-magician and part-doctor, but what does it really take to become one yourself? There are actually more factors at play than you might think, so read on to learn more about what it takes to become a professional tattoo artist.
Getting Your Training Together
Becoming a professional tattoo artist takes more than just having the right equipment and lots of willpower. There's actually not much of a difference between learning how to become a tattoo artist and learning any other kind of specialties, such as carpentry or plumbing. You will need to get the right training and put in the necessary work before you can start working on clients.
The time spent learning depends on how much previous experience you have, but usually takes at least a year. Of course, if your goal is to become a tattoo artist yourself, then go ahead and take classes in tattooing. You can learn a lot from practicing on your own, but it's also good to go over the basics with an experienced instructor. The right training will teach you how to manage all kinds of situations, so try to get prepared before you start working on your career.
What To Know Before You Start
If you're seriously considering becoming a tattoo artist, one of the first things you should know is that this isn't a job for everyone. Becoming a tattoo artist takes lots of hard work and dedication, but if you manage to get past all the challenges, it can also be extremely rewarding.
You probably already know that many tattoo artists work on an appointment-only basis, which means they are usually busy. This might make it seem like there isn't much room for beginners, but don't under artists' work on the side or only accept private commissions. You can start by joining a tattoo crew and eventually work your way up towards becoming an independent artist.
What To Expect After Your Training Is Over
Just because your training is over, it doesn't mean that you are done learning. Actually, now is when the real work begins. Tattoo artists have to put their skills to the test by working hard on a daily basis. If you do become an independent artist, be prepared for lots of work and humbling experiences. Your clients will expect high-quality tattoos, so you have to put lots of time and effort into making sure that they're satisfied.
If you are just starting, it's best to work under an experienced tattoo artist for a while to get some real-world experience. There are several ways you can go about developing your career as a tattoo artist. You should always stay up to date with the latest trends and techniques, and work hard on building your reputation.
What Are The Requirements?
Most tattoo shops want their artists to meet certain requirements before they hire them, such as having a high school diploma or GED. If you don't have much formal education, don't worry; it's also possible to learn the basics through apprenticeships.
If you're serious about becoming a tattoo artist, then go out and meet with some local artists to see if they are qualified to teach you. Getting an apprenticeship isn't easy, as most experienced artists don't want to take on beginners.
Apprenticeships usually last anywhere from one year to five years, and you will usually have to work for free during this time. In return, you'll get a unique opportunity to learn from the pros while gaining valuable experience.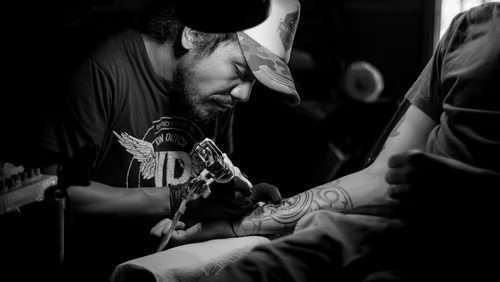 What Are The Skills & Knowledge You Need?
In addition to being able to draw tattoo designs, there are a few other things you should know about before attempting a professional career. Knowing how to handle a tattoo machine, for example, is essential if you want to give tattoos yourself.
You should also learn as much as possible about blood-borne pathogens and cross-contamination. Safety is the most important thing when it comes to handling needles and other tattoo supplies.
Once you decide that you're ready to open up a shop of your own, you'll need a license to run it legally. There might be additional requirements depending on where you live, so check with the local government agency that issues business licenses.
Where Can You Work?
Being an artist can be very rewarding, but if you don't know how to find employment, then professional tattoo artists might not be for you. Most shops require tattoo artists to have their portfolios, if you don't have one, then create one immediately. If you can't find an employer willing to hire inexperienced artists, then try looking for opportunities online. Websites like ihiredtattooartists.com offer listings of potential jobs and apprenticeships, so you have a better chance of landing something.
No matter what your skill level is, don't give up if you aren't finding opportunities in your immediate area. There are plenty of other ways to make money with tattoo artistry, even if it isn't done professionally.
There are always options for people who are dedicated enough to do whatever it takes to become a professional tattoo artist. With enough dedication and a bit of luck, you might be able to get a job working with the pros.