95+ Best Photos of Owl Tattoos Designs & Meanings — Sign of Wisdom (2019)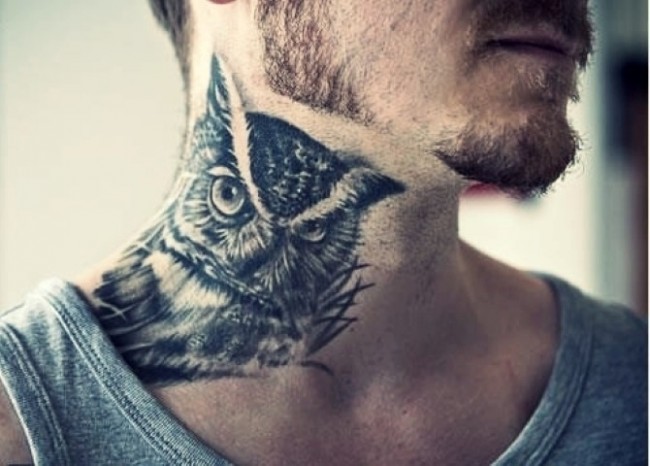 Owl tatoos are a perfect choice for those who value mystery of the darkness and are interested in the enchantment of the night. After all, tattoos are awesome, aren't they? Having a tattoo on your favorite spot is a modern trend. Its shows that you are not left behind.
In fact, it brings out the uniqueness and your amazing style. This obviously makes you stand out from your peers. Now here are a few questions for you.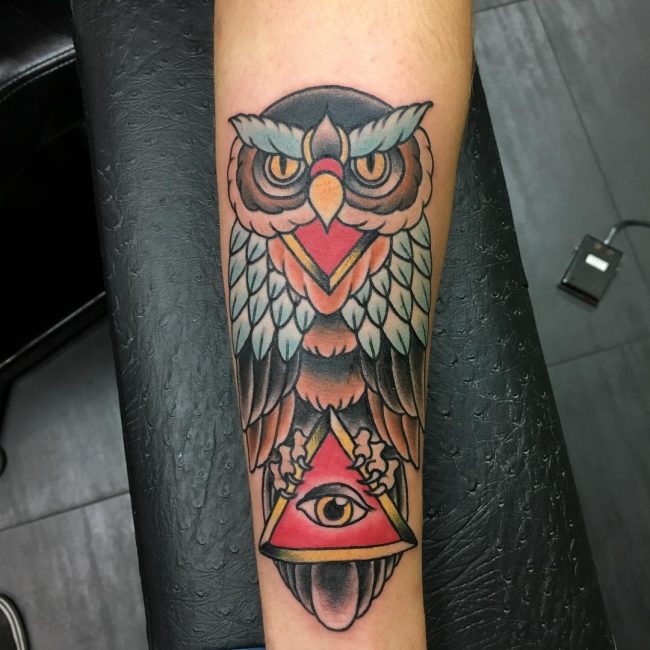 Contents: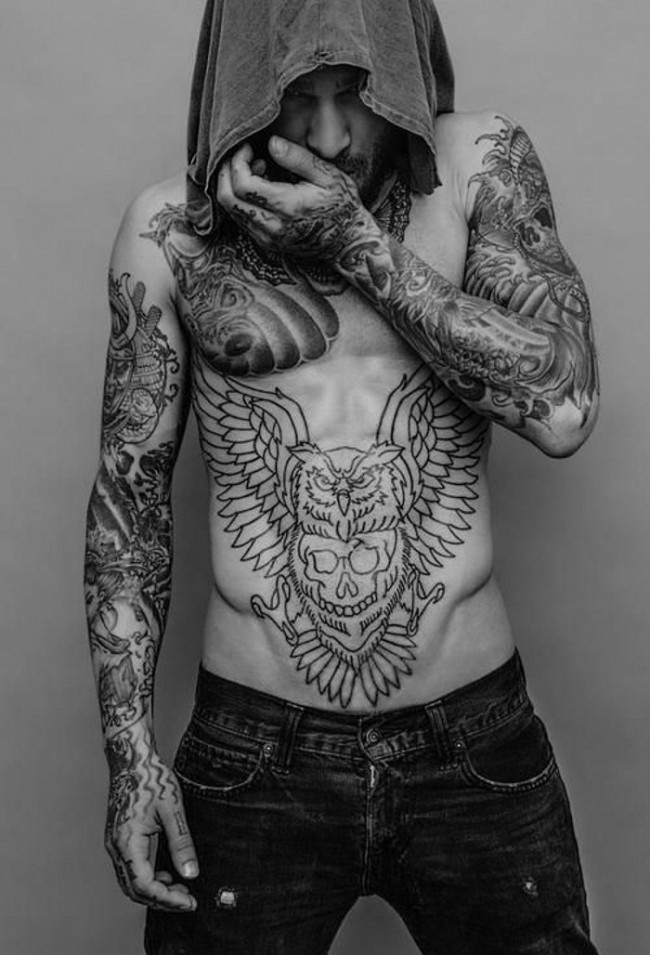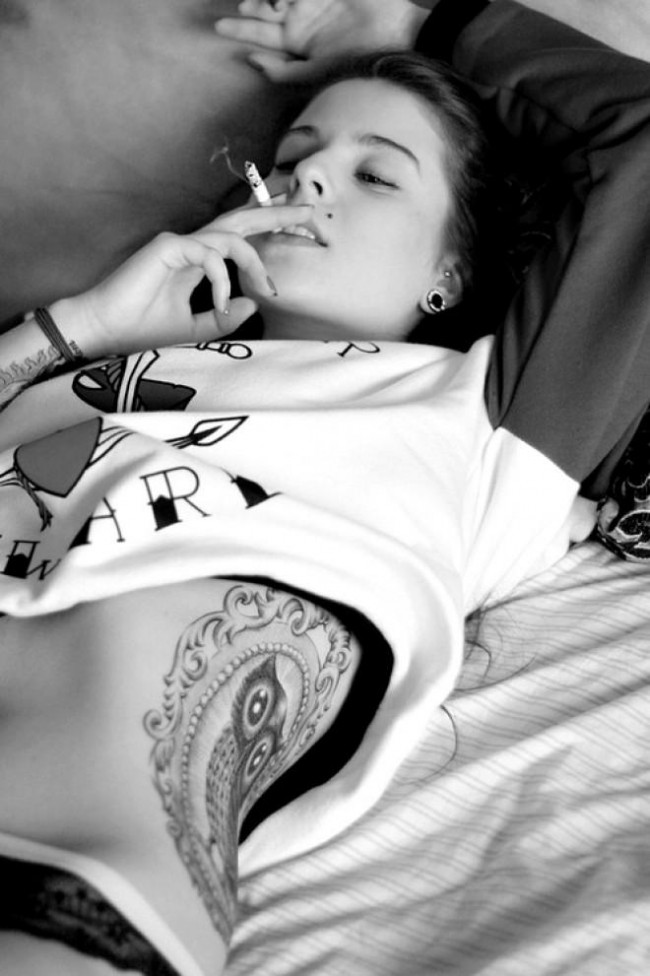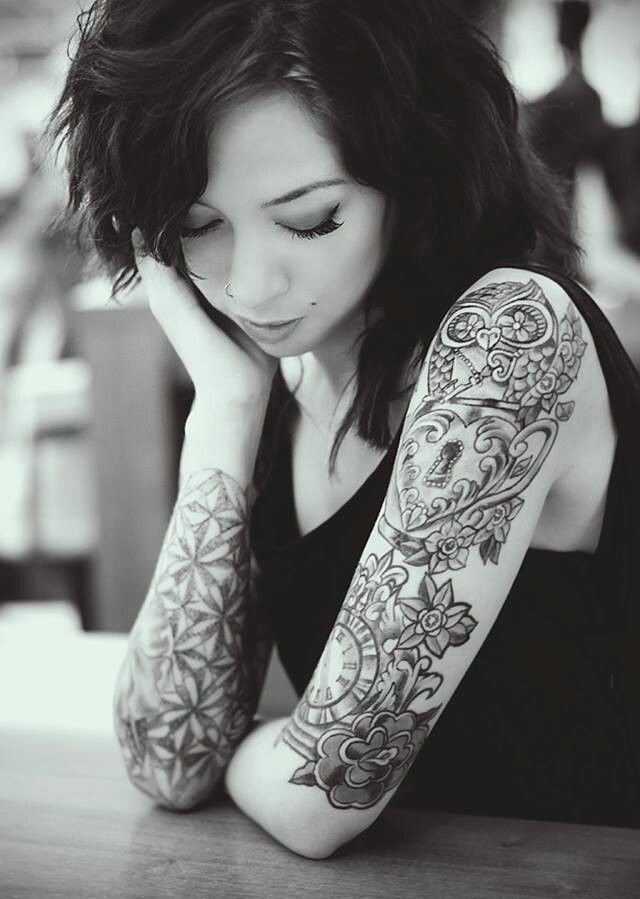 This will definitely work for you and bring out those features in an incredible manner. Owls are usually sentinels of the night. The most interesting thing about these owl designs is that very few people have them, unlike flowers and butterfly tattoos.
Those are so obvious, don't you think so?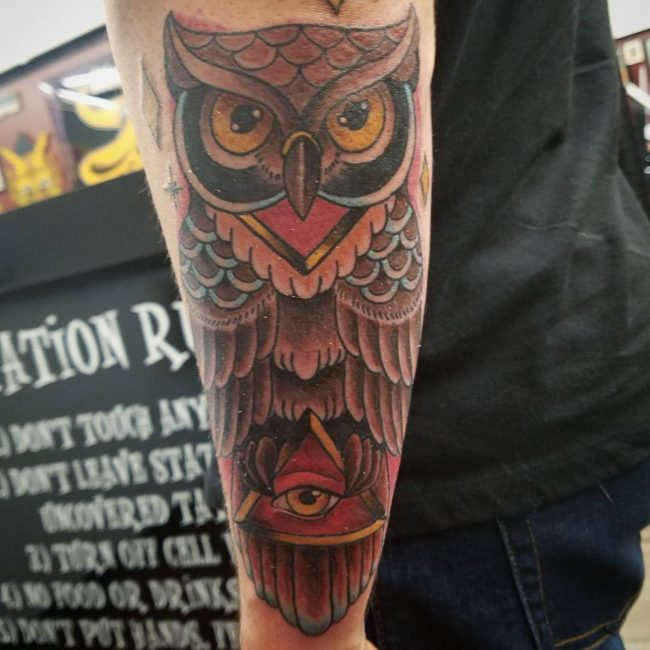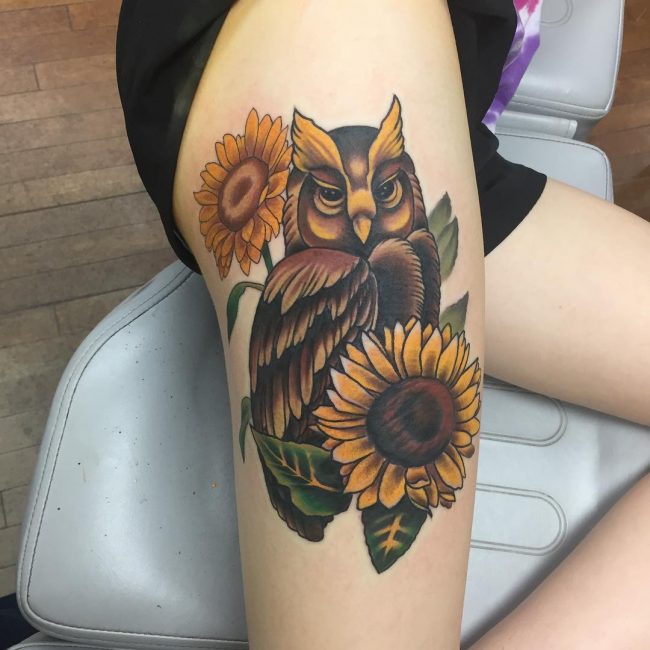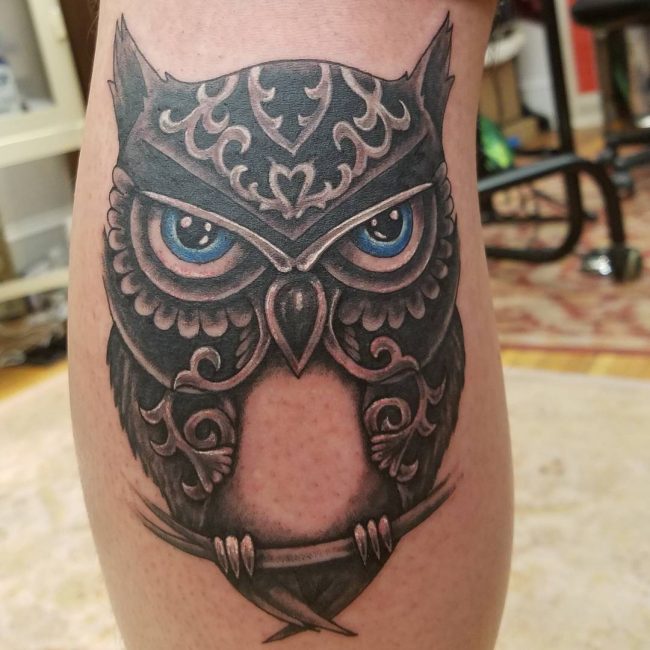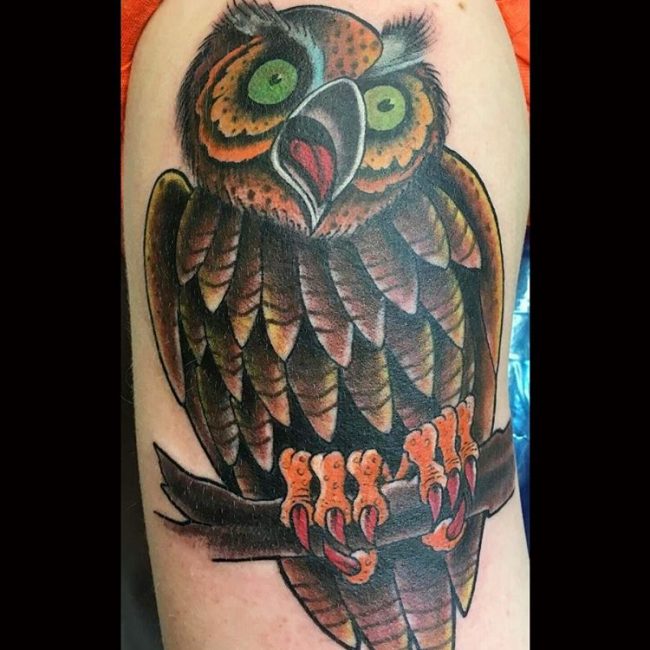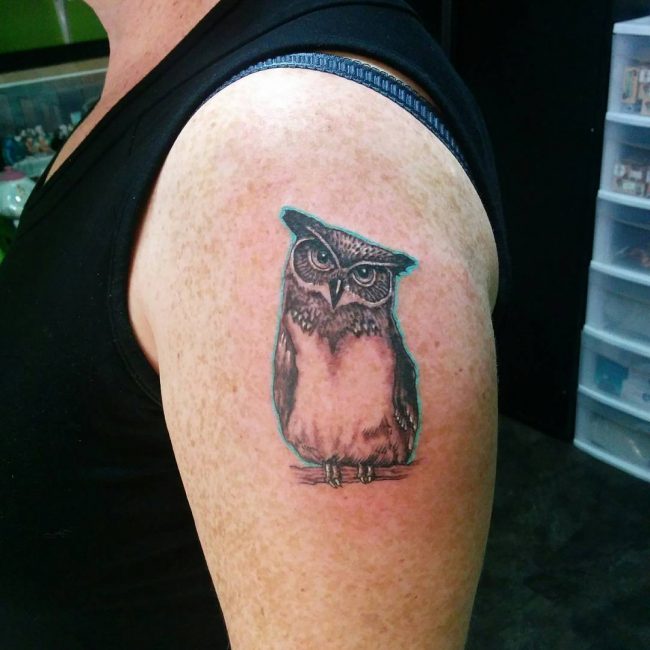 An owl tattoo pattern is absolutely unique. It doesn't really matter whether it's the modern one or the traditional one.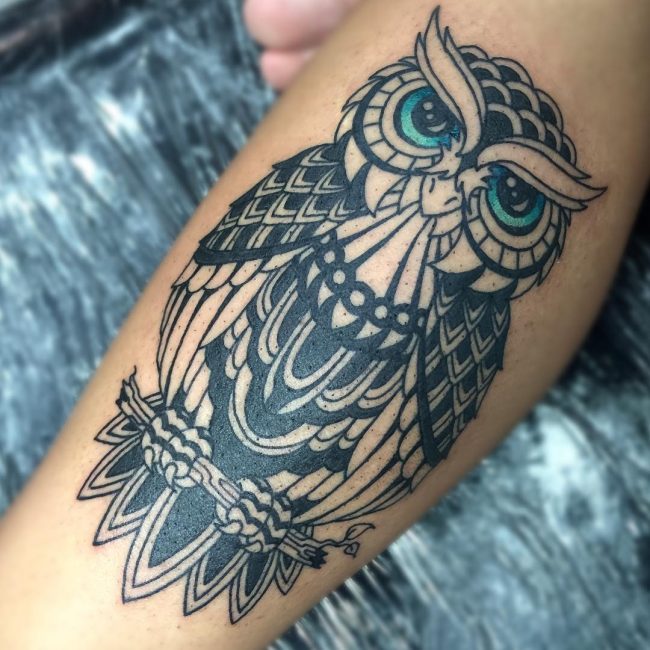 The patterns are always depicted with an owl plunk independently with enthusiastic eyes wrist watching everything; this is the best illustration of the naked truth and reality of how owls are depicted in someone's mind.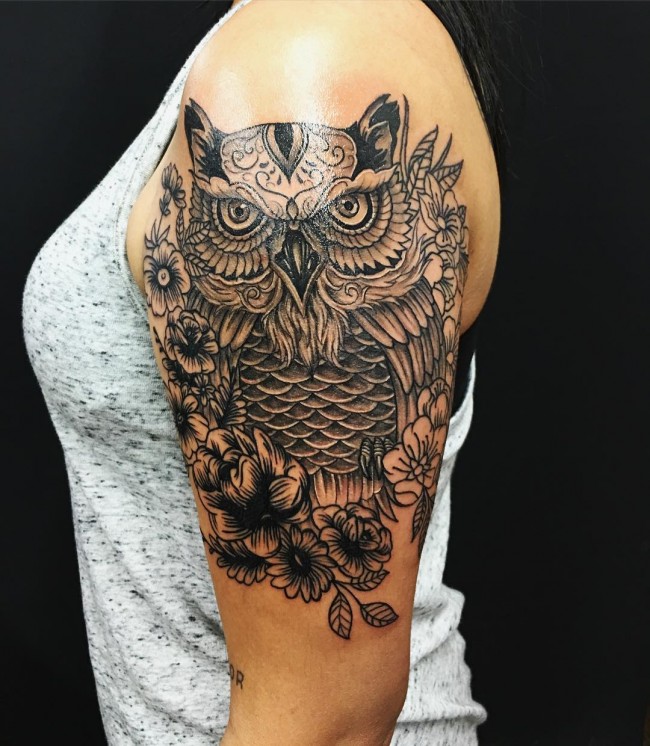 Meaning of owl tattoos
These tattoos are becoming interestingly popular since they appear so appealing to both men and women. Especially for those who love birds and think they are lovely, the stunning tattoos are meant to bring out or represent the attributes and traits of an owl.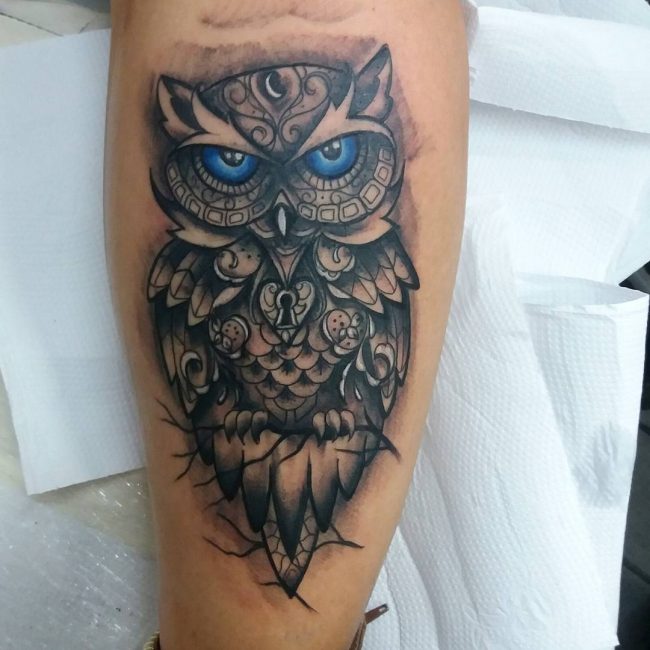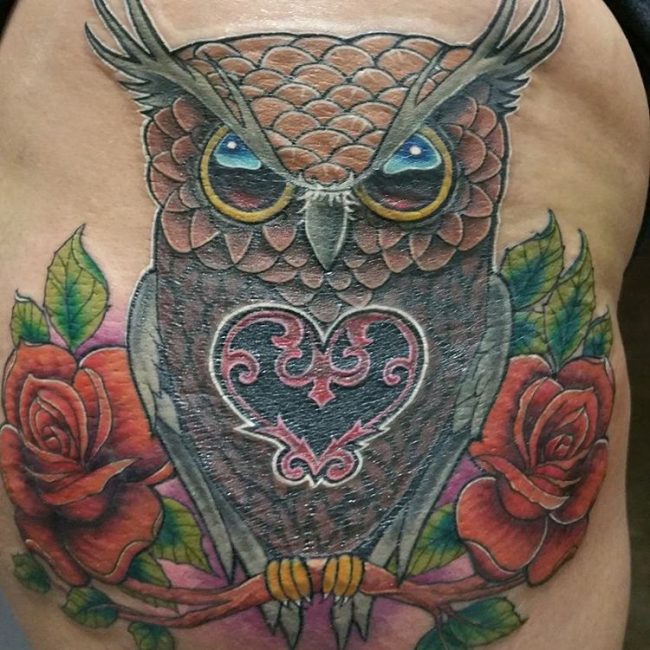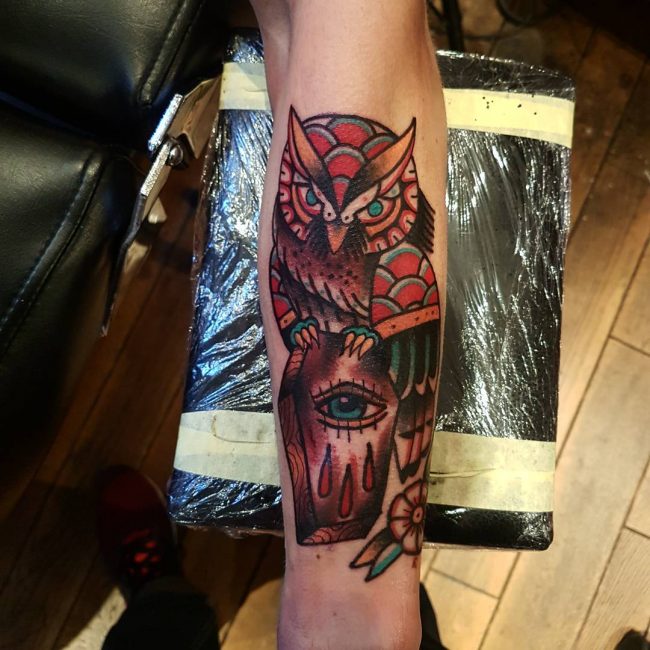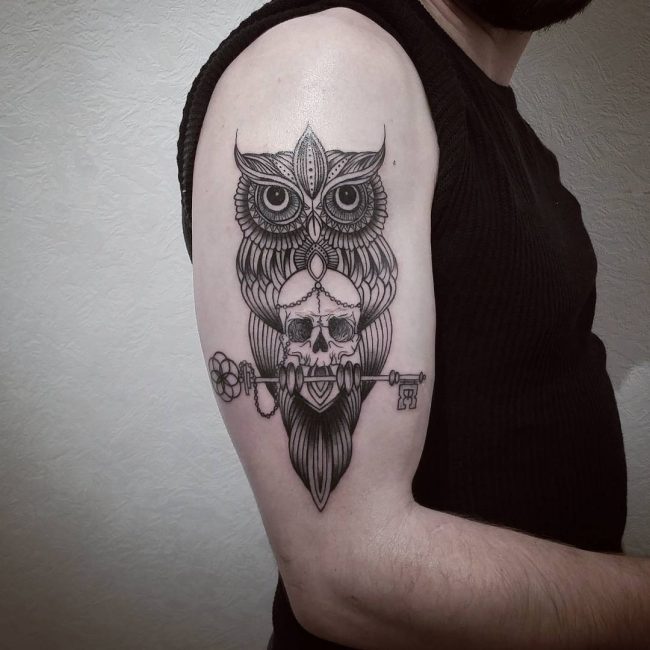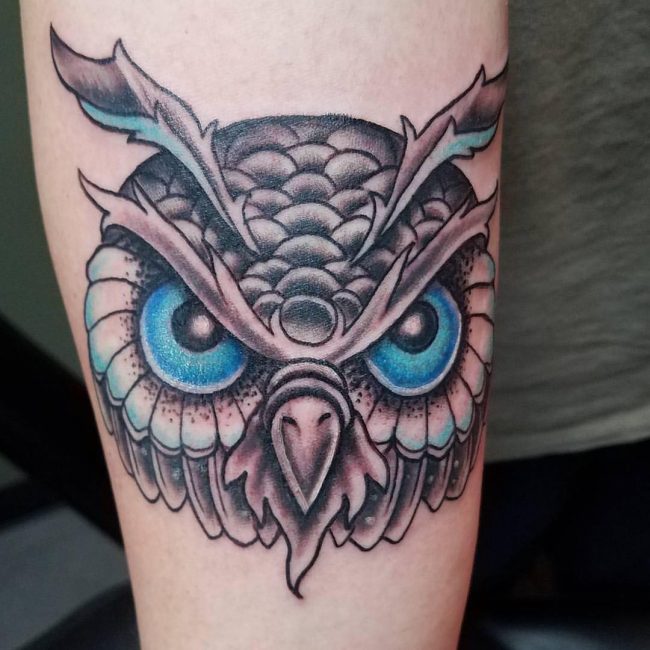 There are so many symbolic values held by these colorful tattoos. Our center of attention is kept in the meaning of these designs in order to convince and enlighten you in this scrupulous field of beauty that is unfamiliar to most of the people.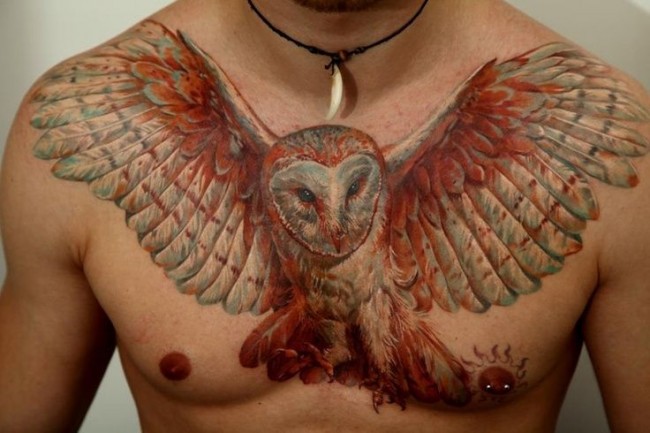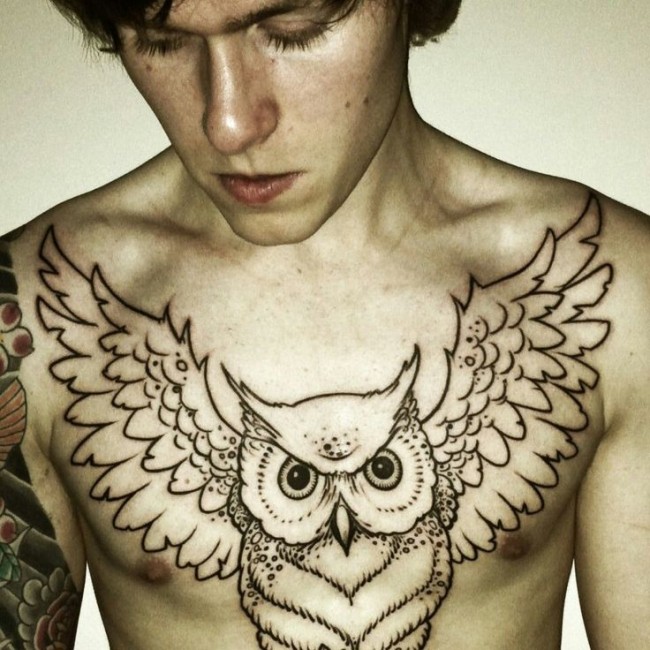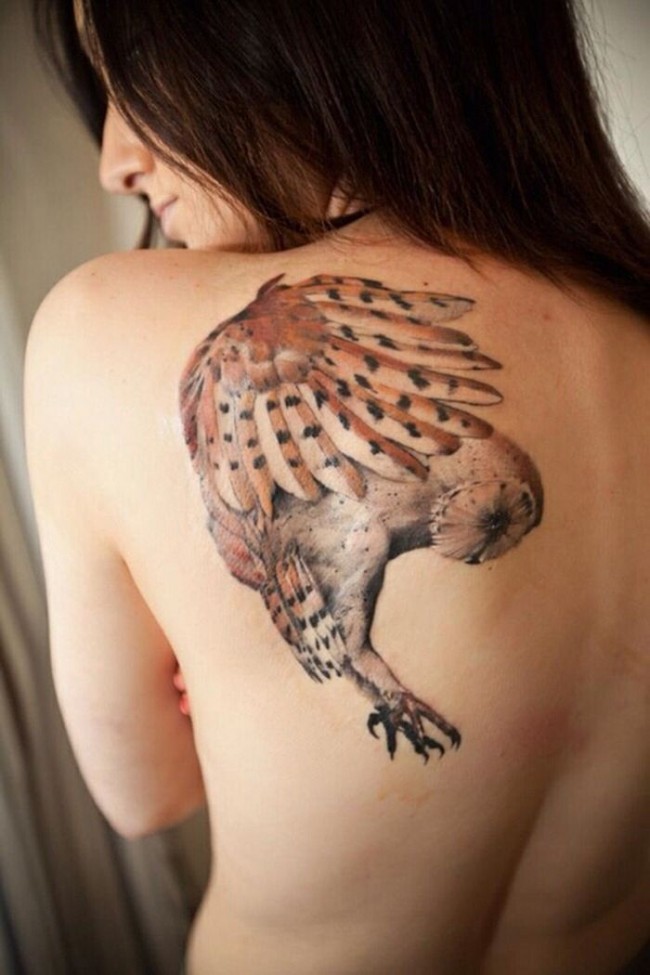 The picture of an owl has got a lot of symbolism that shows the supernatural world for tattoo lovers. For that reason, it's important to know and understand the meaning of the tattoo before making a decision to have one on your sweet and appealing body.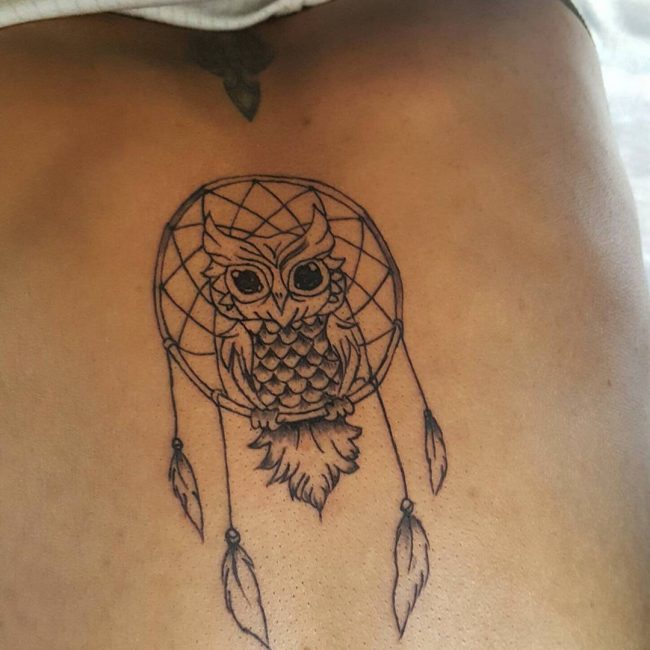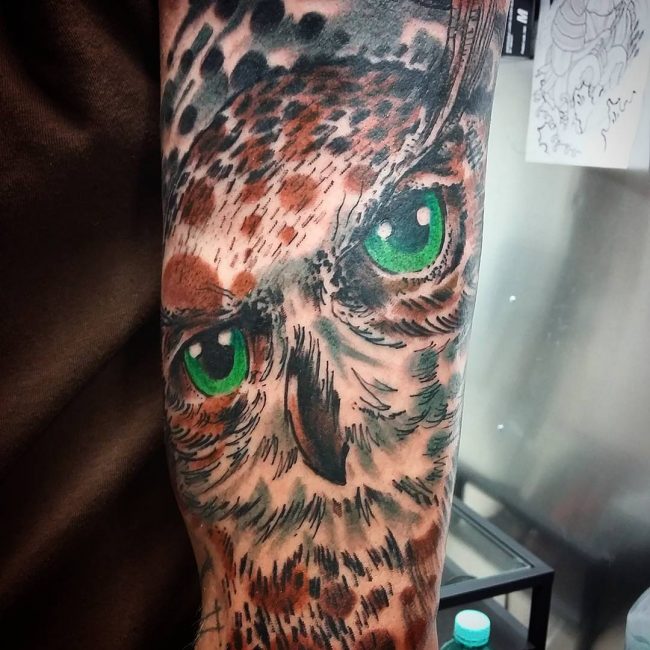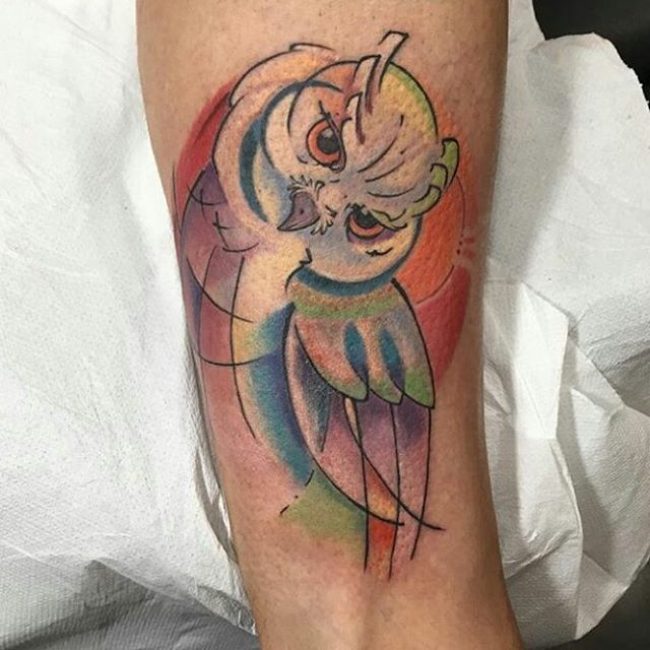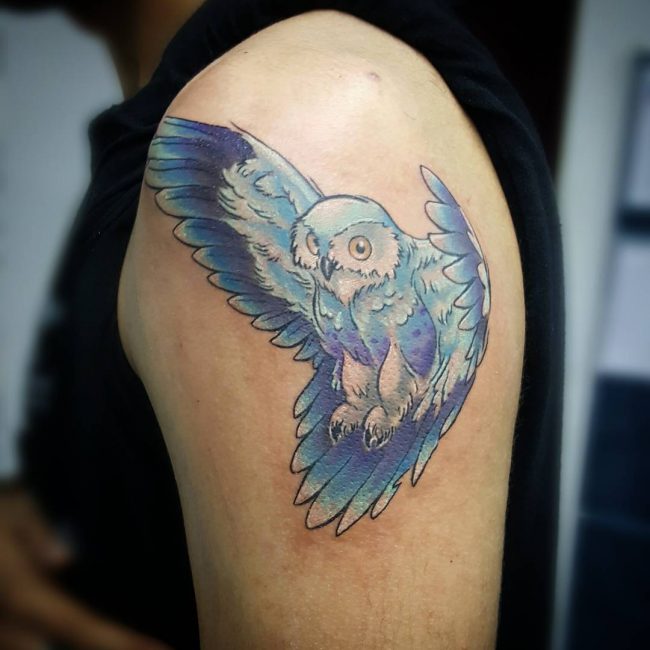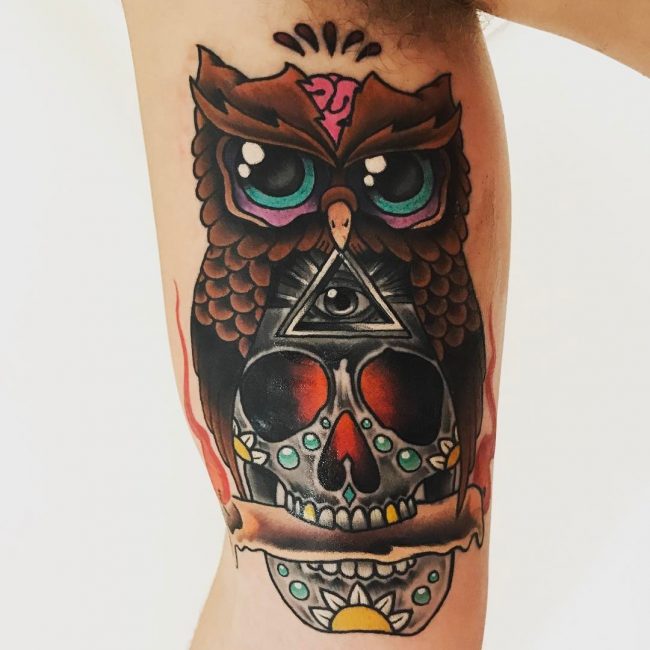 When it comes to position or in a more understandable term placement of the tattoo, it's very flexible. It can be drawn on most parts of your body and still look attractive. It can easily be inked on your neck, your back, your sleeve — practically everywhere.
Basically, this depends on an individual. We all have our favorite spots.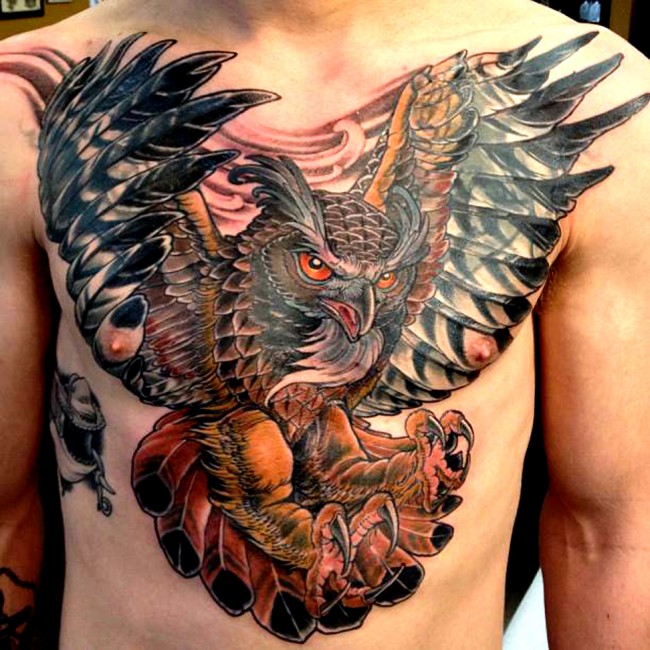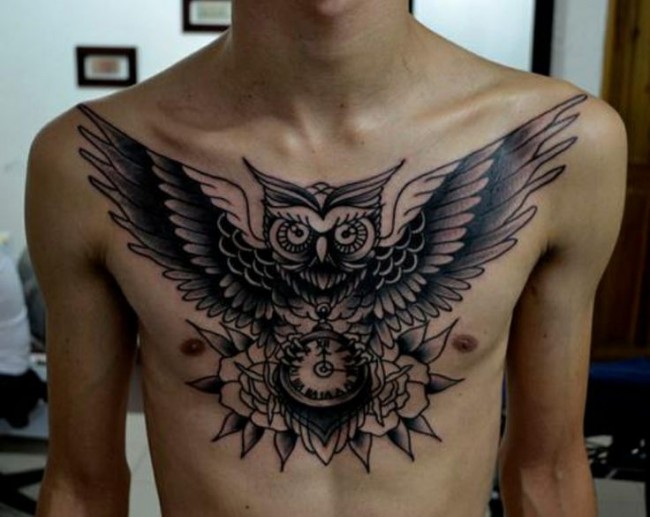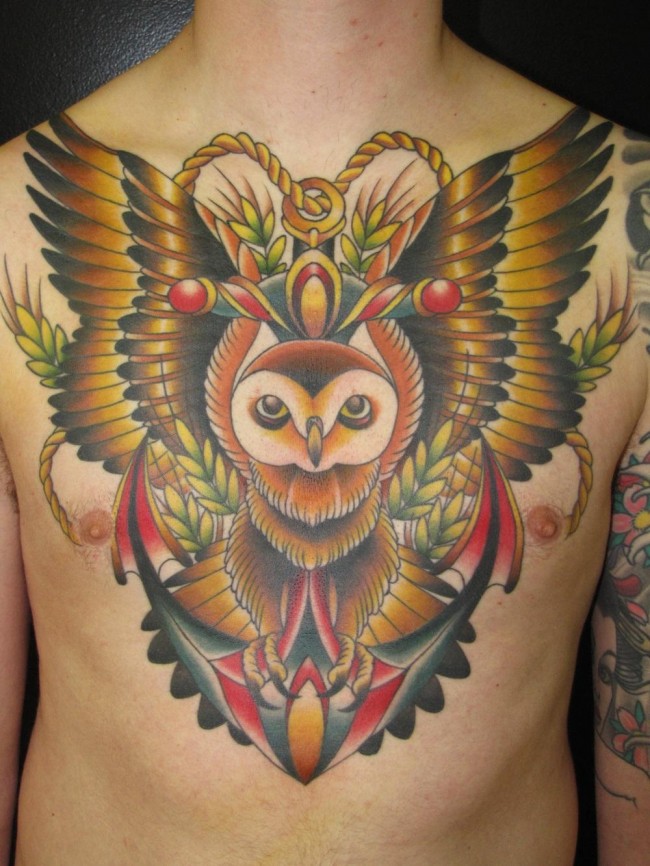 As I said before, an owl is a kind of a bird that is indeed unique, right from its appearance to the many beliefs it is connected with in many cultures. It has been linked with so many things that are valuable in defining the most appropriate meaning of your tattoo.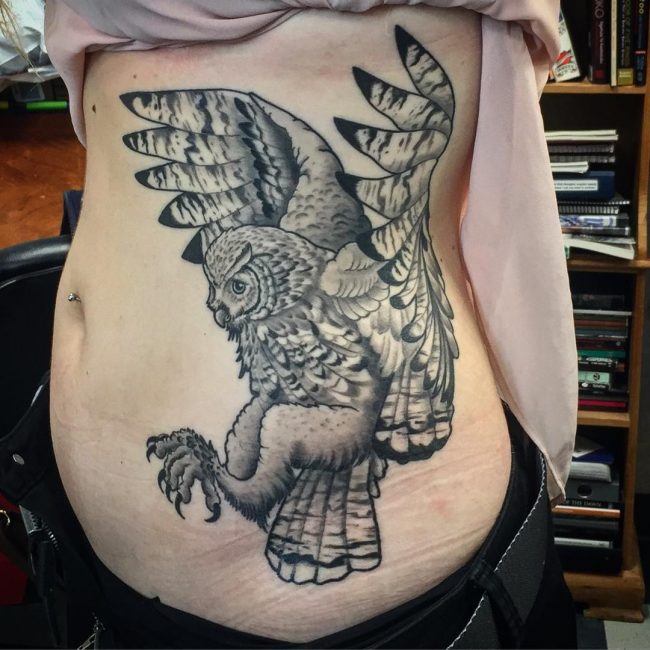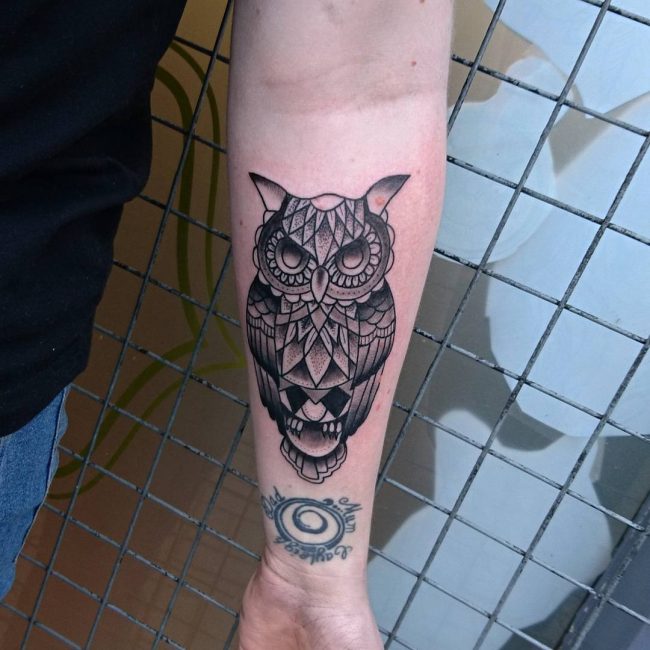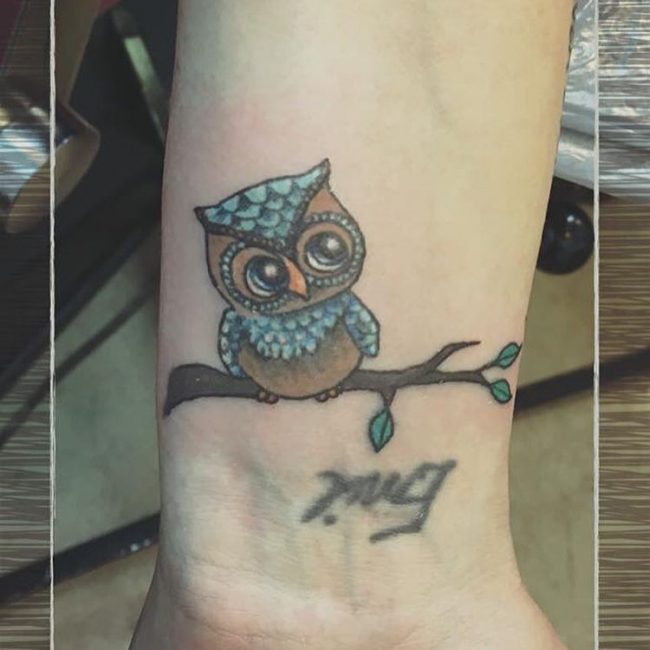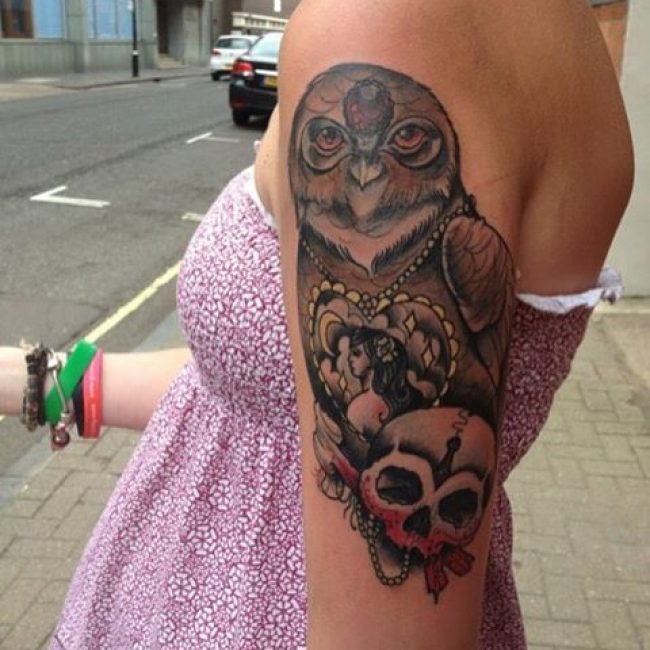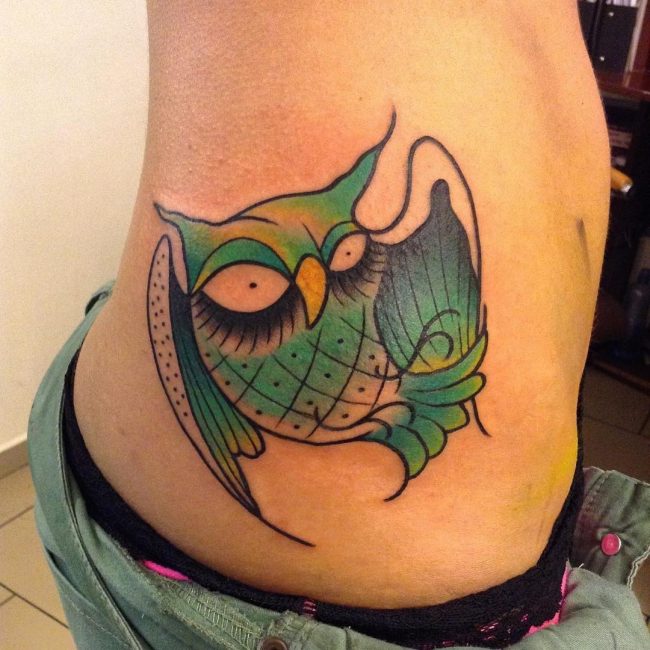 Here are some of the things that the owl is associated with, things that are believed to really exist or occur.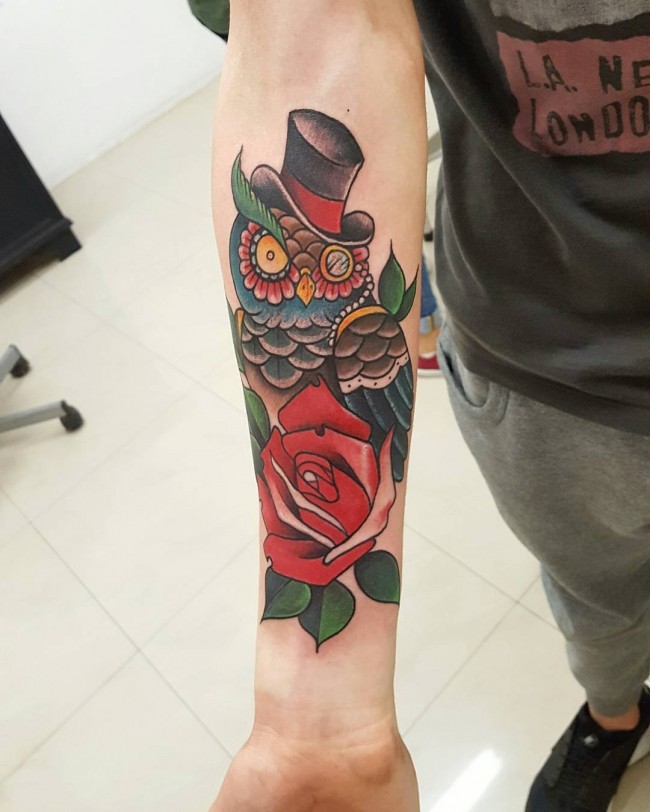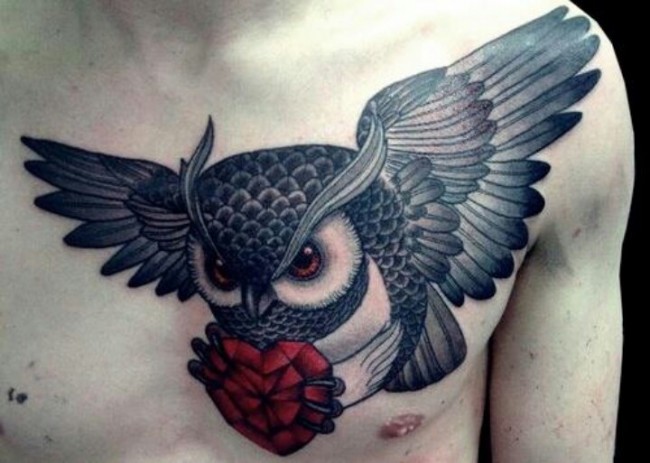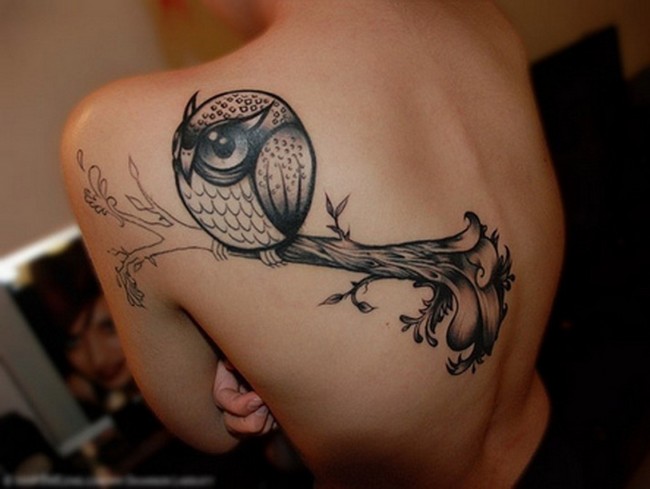 This bird is seen as a symbol of divinity. To some people, like the Greeks, an owl was regarded as consecrated especially pointing towards their goddess. In this culture, the bird would probably symbolize holiness.
In Hindu communities, this creature was believed to clutch the wealth goddess. It was linked to privileged circumstances.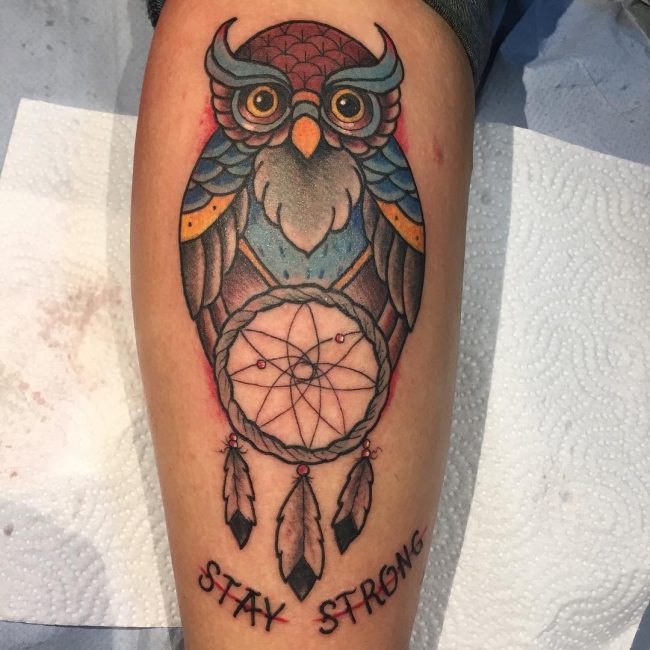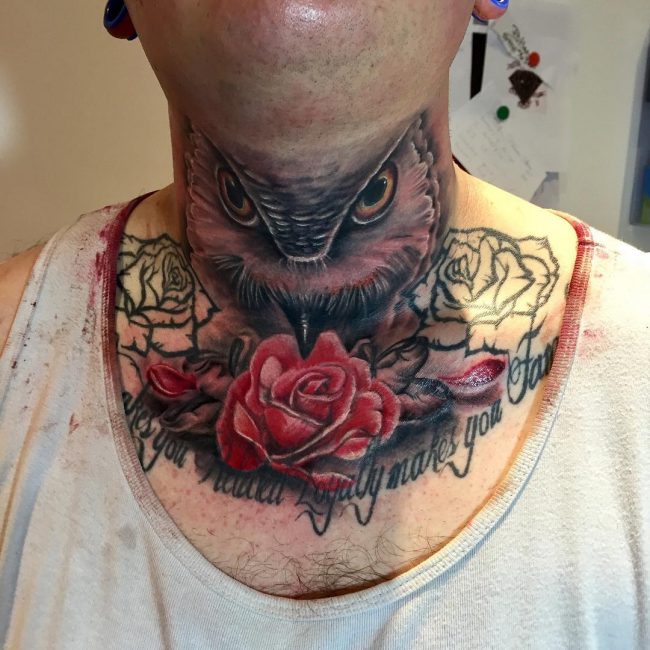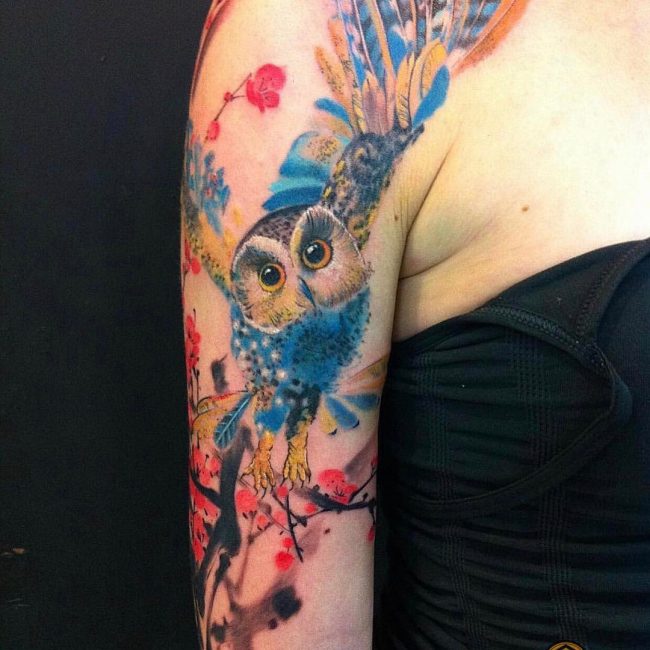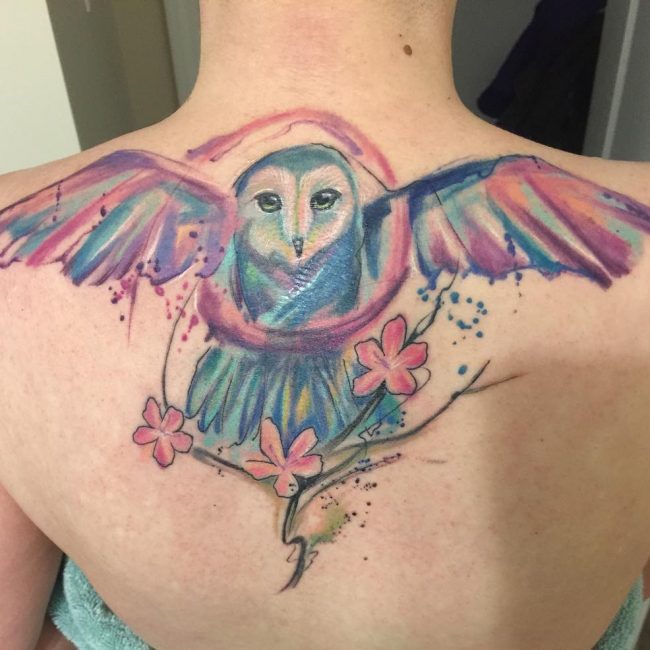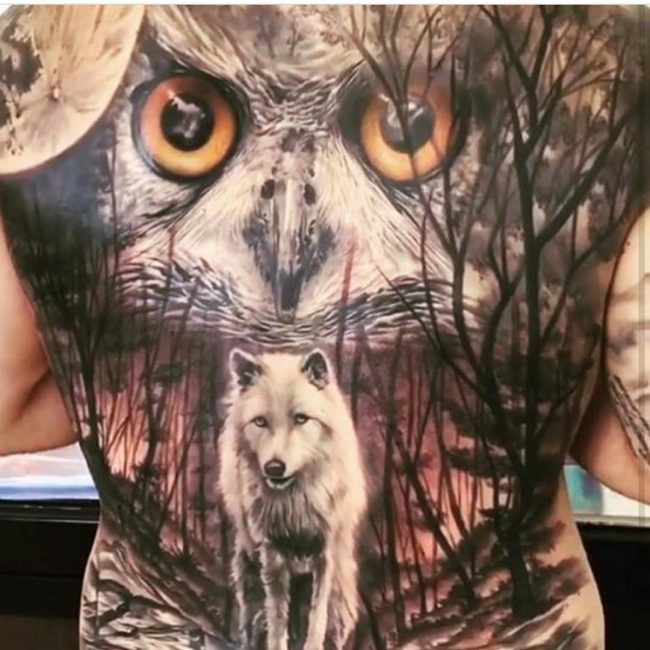 It was a sign of intelligence and wisdom. The Native Americans believed that this bird is a protector of knowledge. It would accompany the soul in afterworld.
That is the main reason why it is still strongly believed that if you dreamed of an owl, someone close to you or even you would kick the bucket.
It's also a symbol of death. This bird is strappingly believed to offer protection to the dead. It's said that it communicates with the departed ones in the netherworld. Sounds a bit terrifying.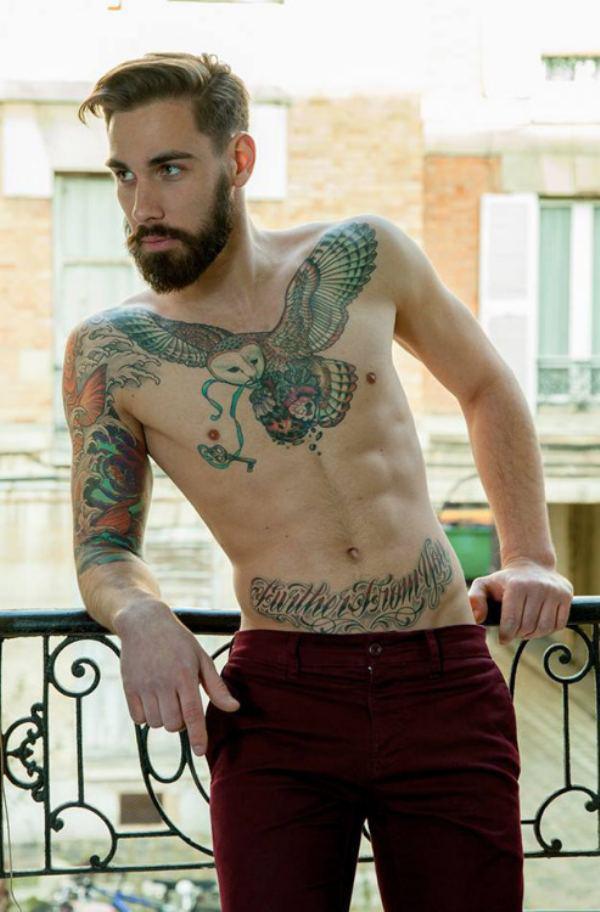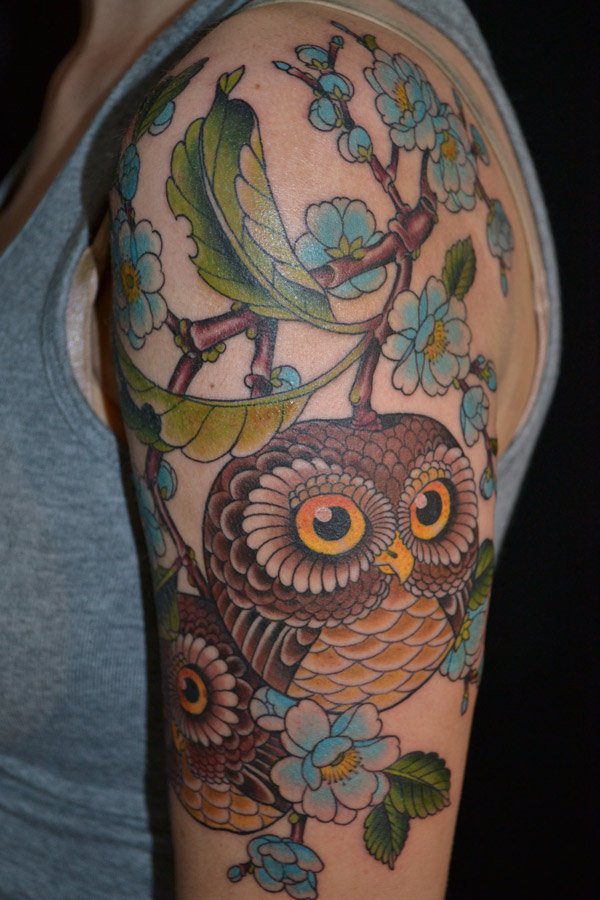 We also have researched the meanings of the owl tattoo. We all know that such things as wealth, protection, knowledge, etc. don't just come out of nowhere. In most cases, you've got to work really hard in order to achieve them.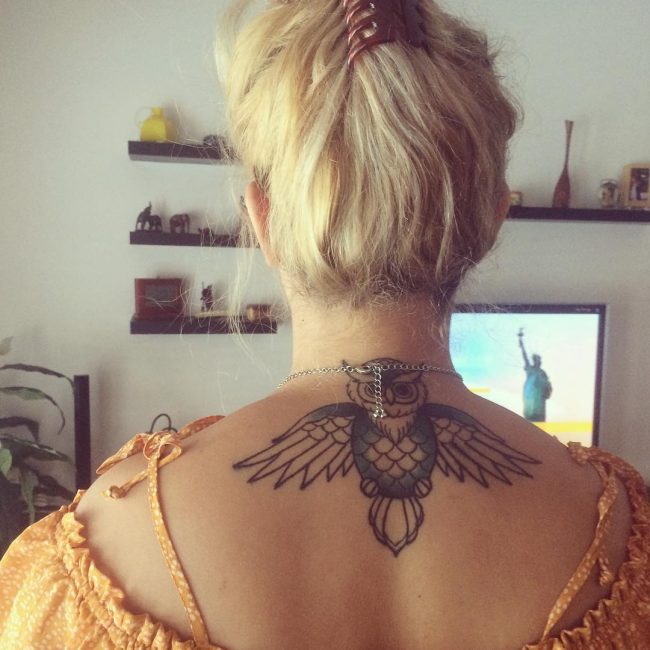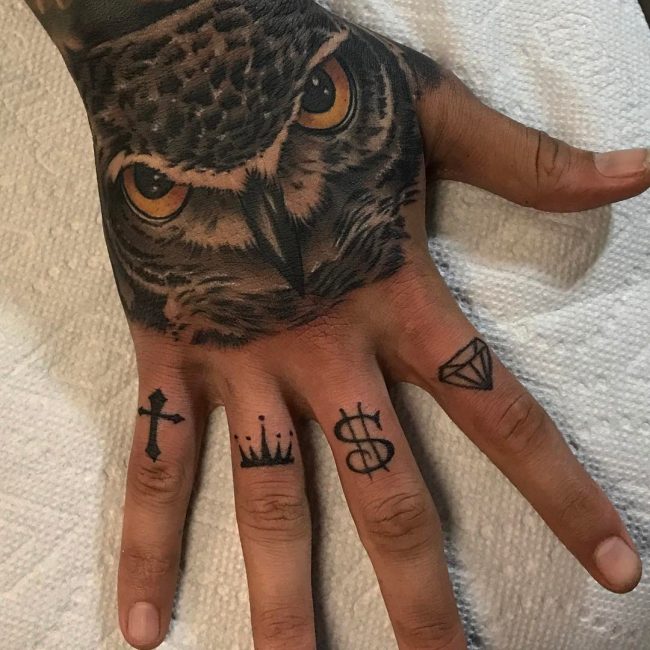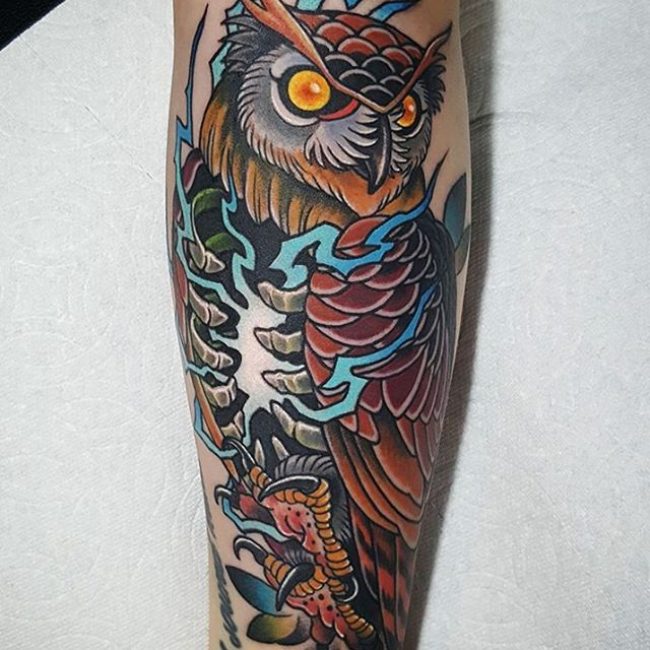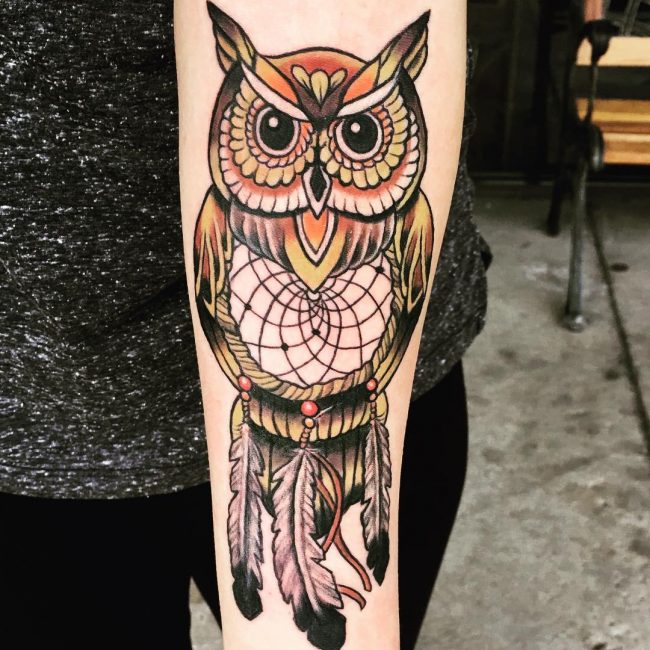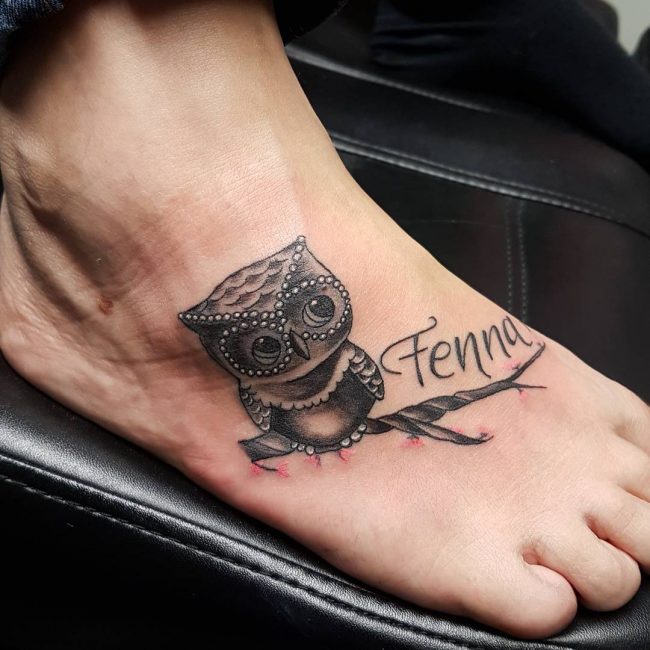 Many of these things that are represented by this mysterious bird never come easy. But having the tattoo is a kind of a motivation towards the set objective or target reminding you of what you value and what you would like to have in life.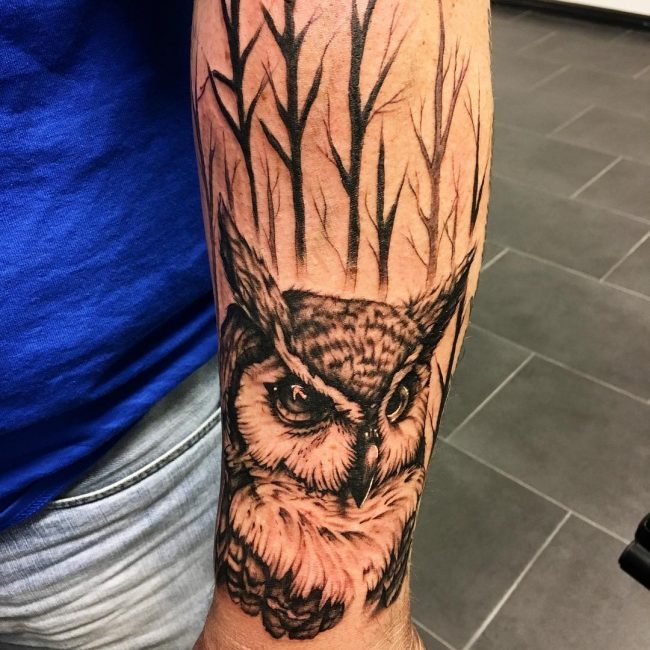 Most men and women have worn these tattoos to demonstrate different meanings. Here are some of the most widespread meanings of these tattoos. This is to make you familiar with them and, of course, help you choose the one that fits you best. Just in case you have not decided which one to ink yet.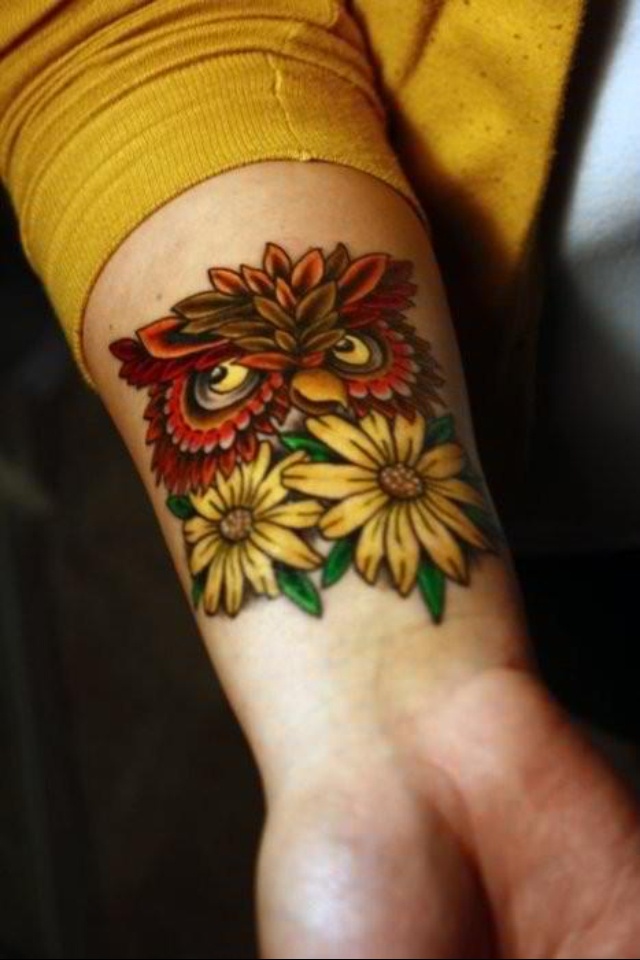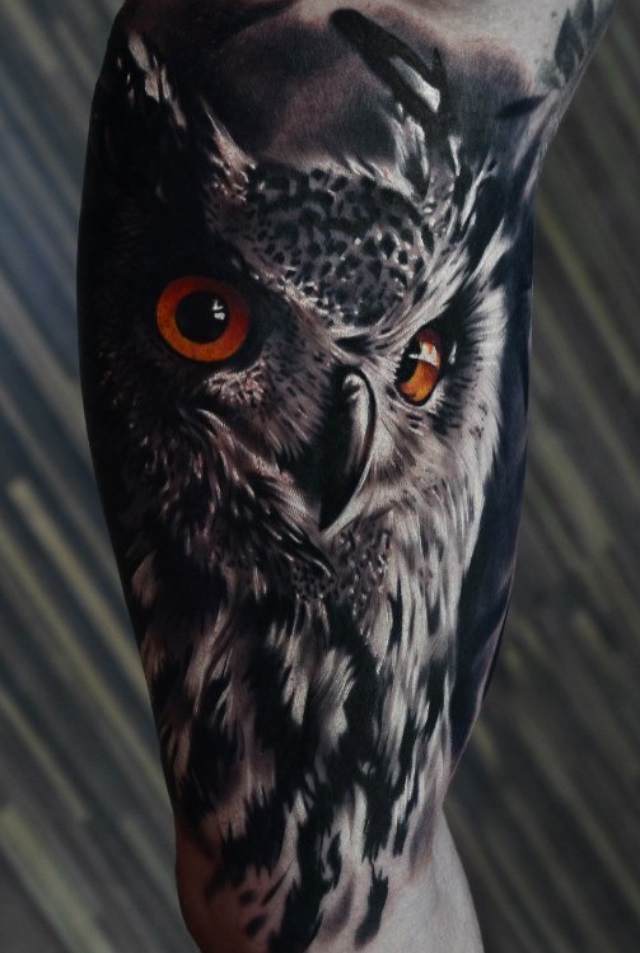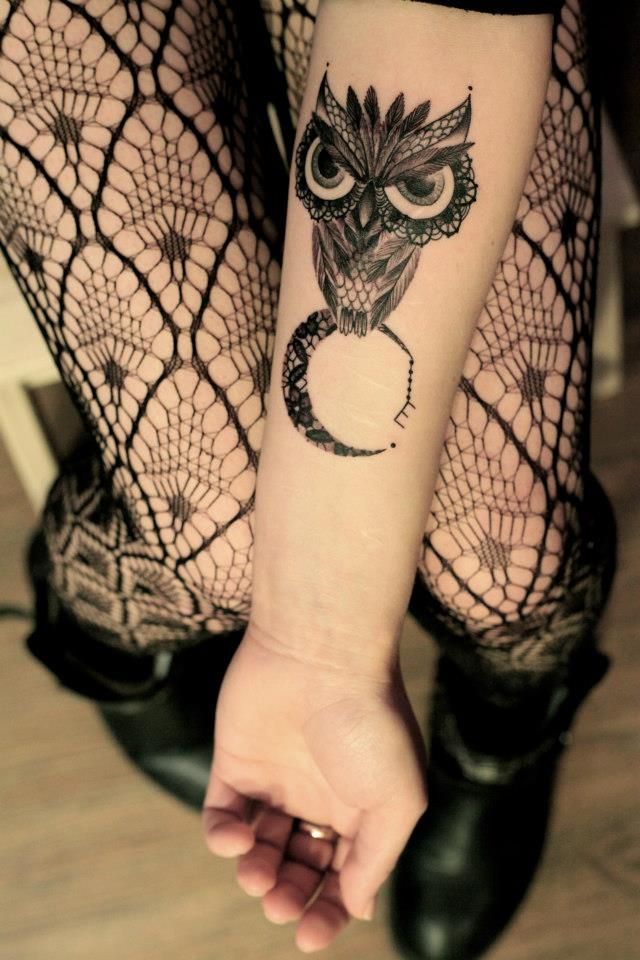 Owl tattoo can be a symbol of different things:
Symbol of anonymity
Mark of occurrence
Symbol of alteration
Mark of secretiveness
Sign of independence
Symbol of a messenger
An icon of knowledge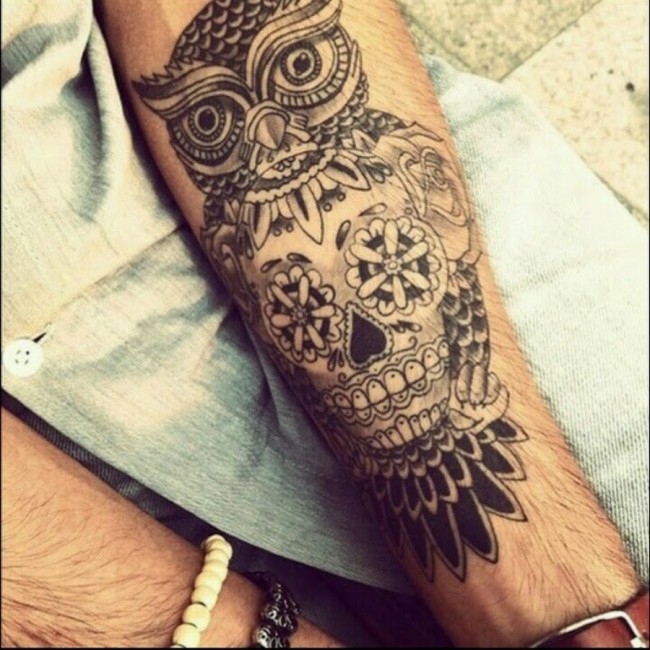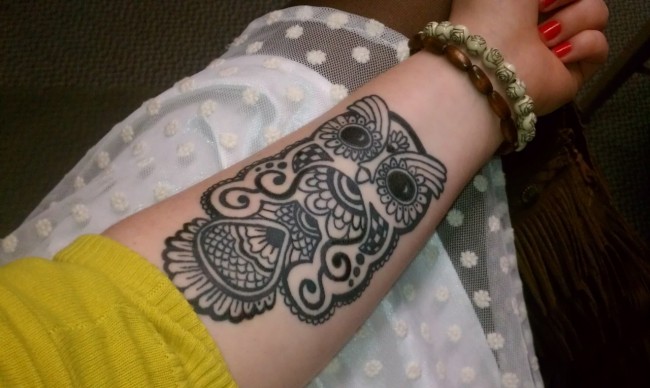 It's essential to have a deep understanding of what your tattoo means. This is because in the situations of you socializing, these tats should always send the real message that you want to display. They should not leave any room for guesswork.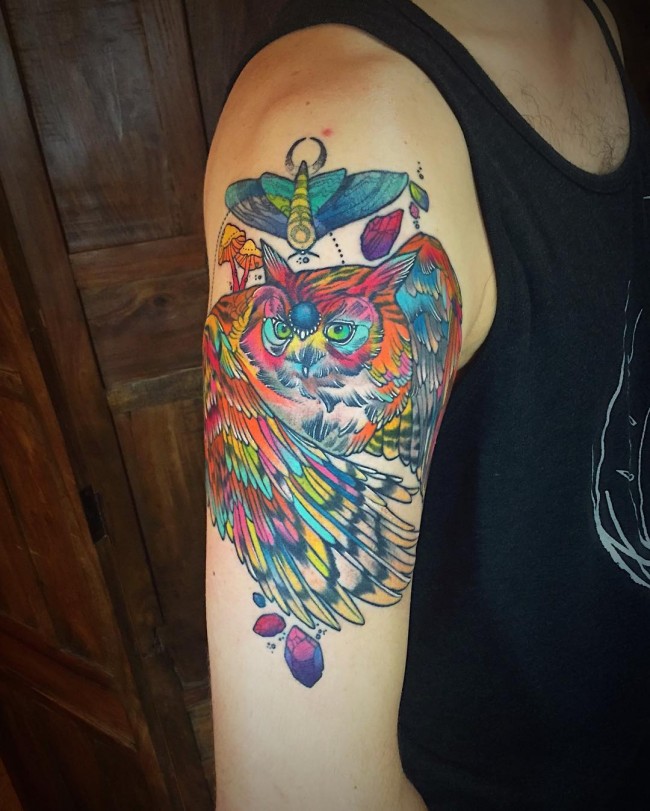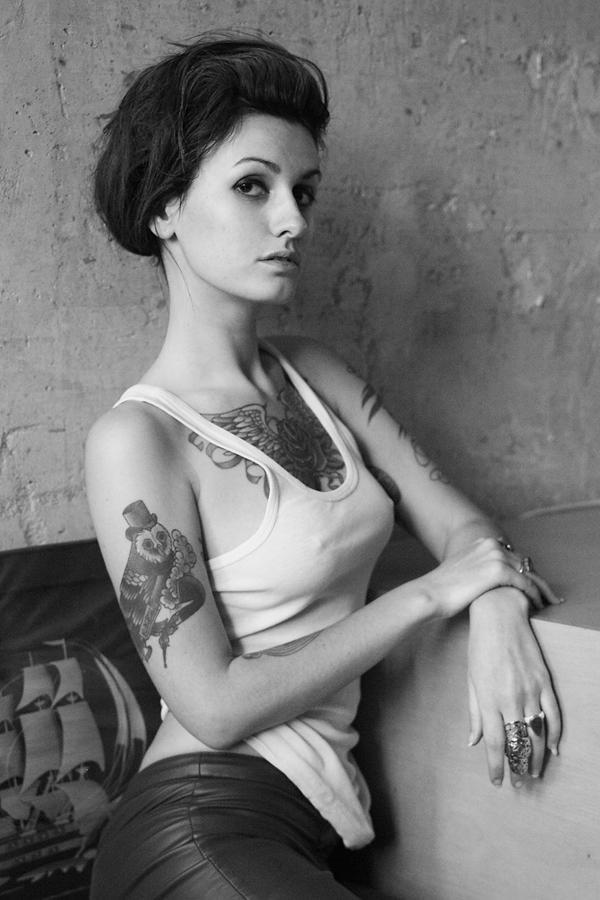 ---
back to menu ↑
Designing variation
When it comes to creating the tattoo, it's not just about inking your skin. There is the design stage equally important to the inking work.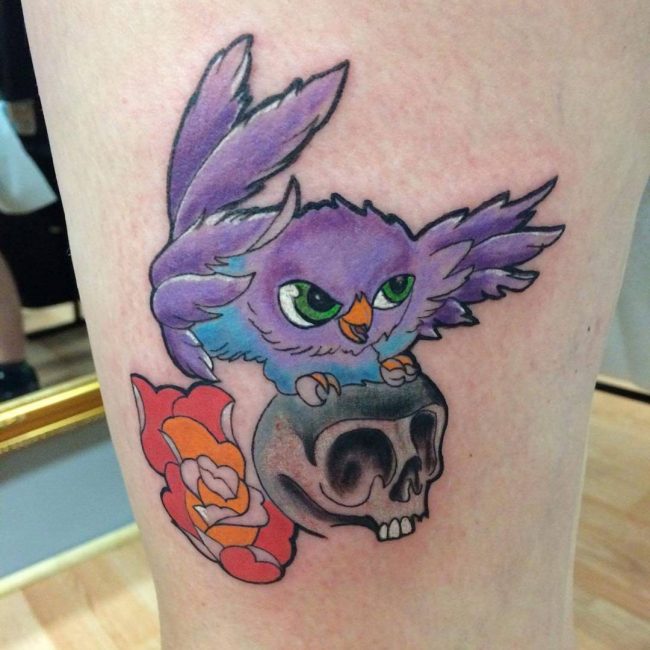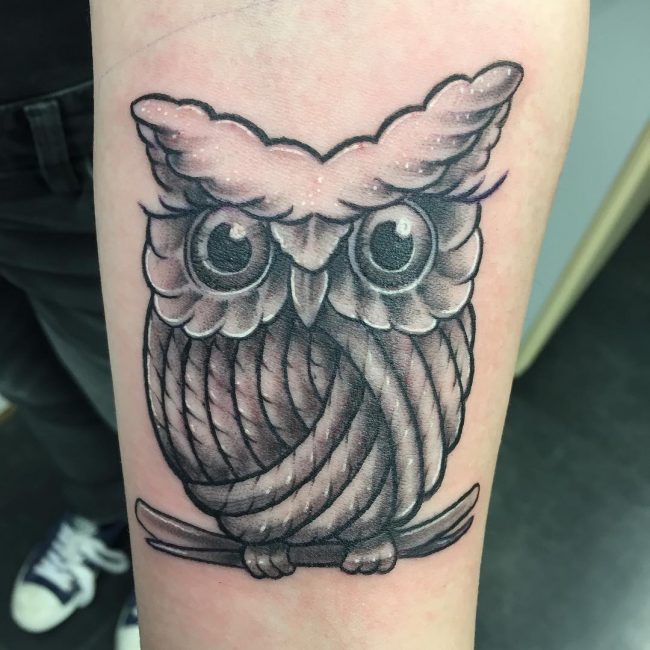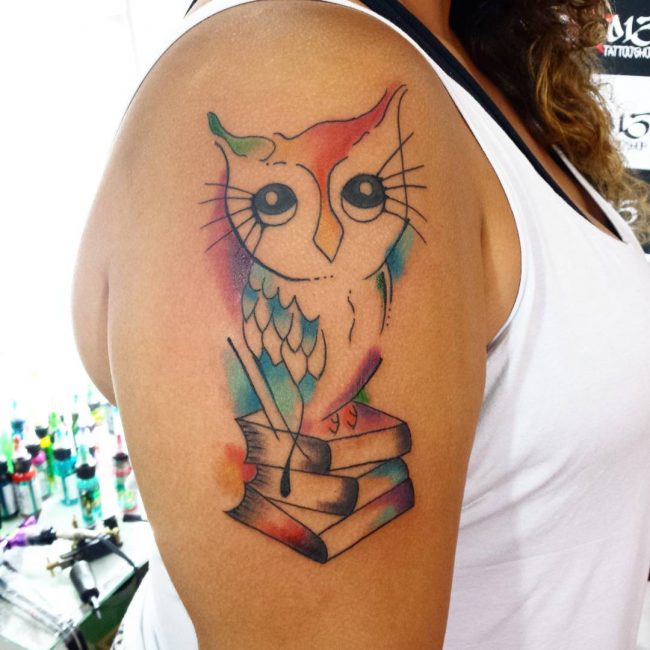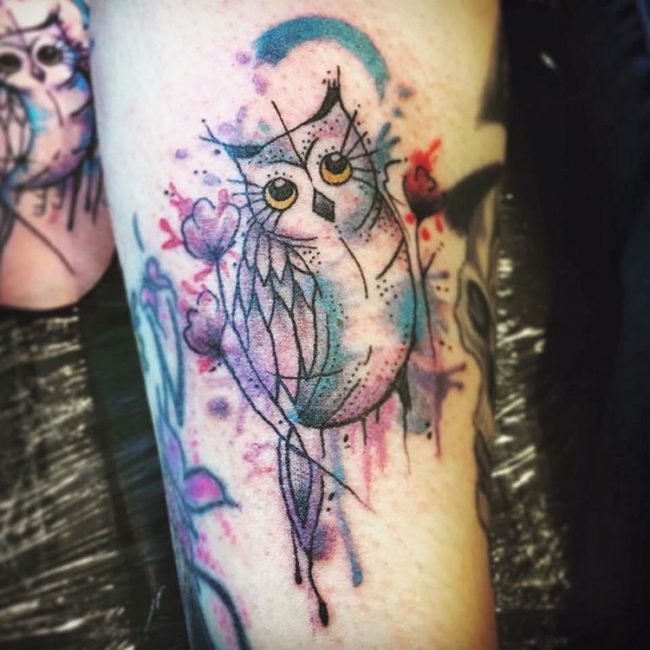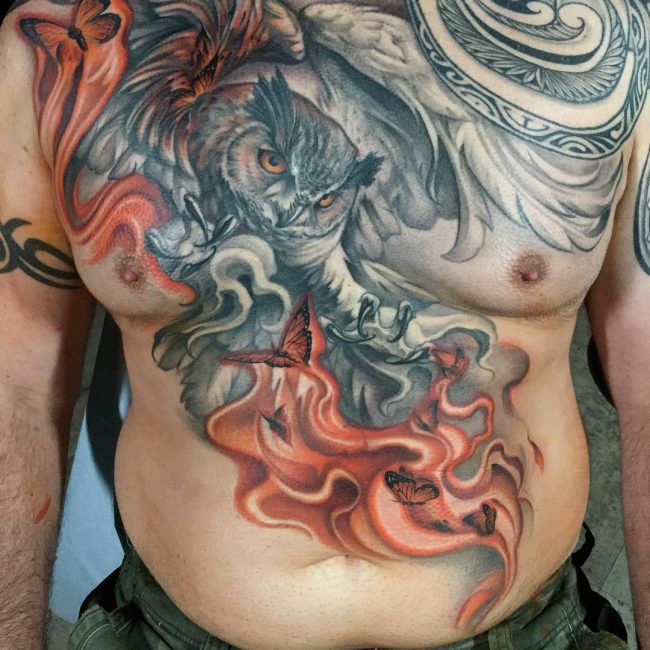 There is a lot that is usually done in terms of the art that is to be used in the process. In short, it requires a lot of creativity for tha tat to look colorful and vibrant. It can be done in almost all the colors.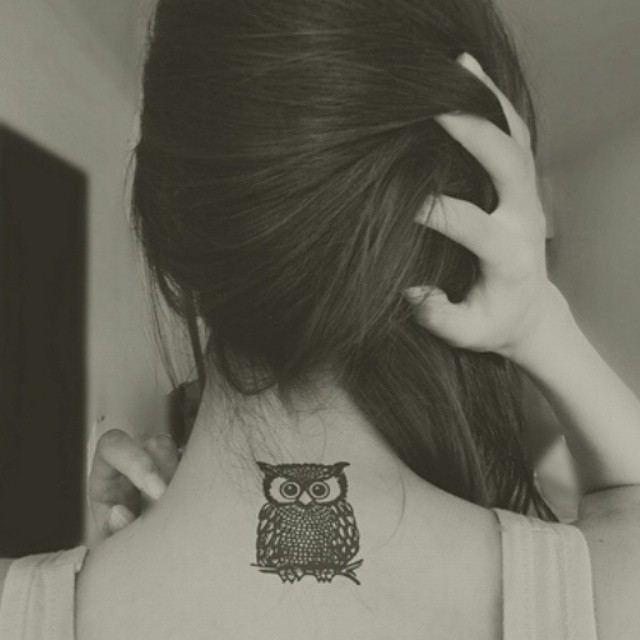 Depending on your desired look, you can also use black color only. The most fashionable design is that of a realistocally looking owl either flying or just sitting on a branch with its big eyes wide open.
For those who really love animation, you can have your tattoo cartooned, this will automatically make it look more fun.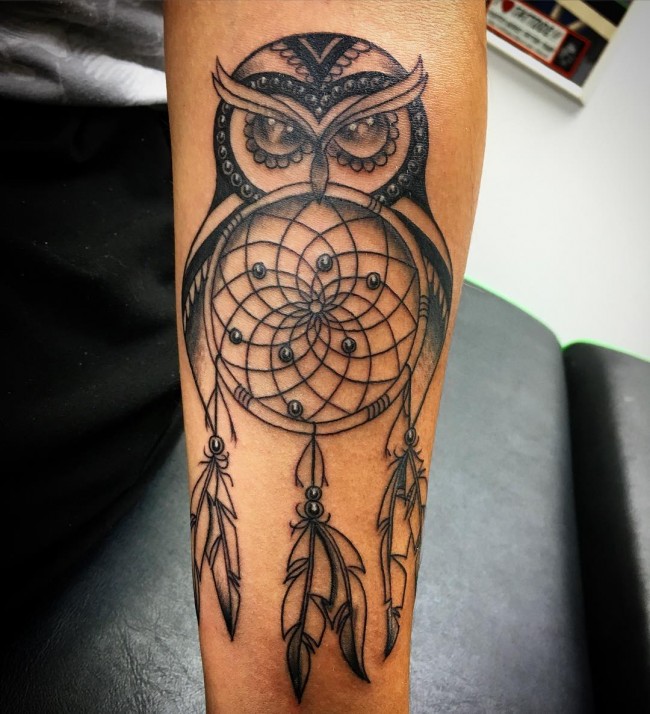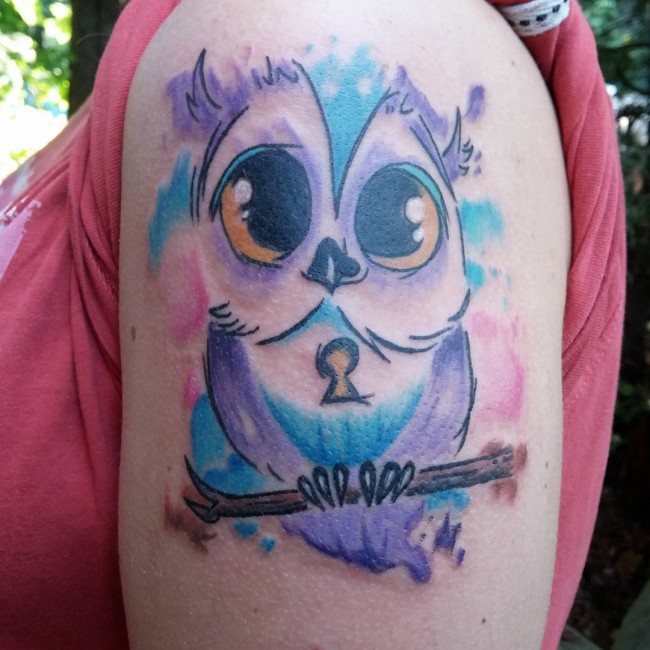 Before settling on the design, make sure you look and research as many designs present in the market as you can. You may come across one that will rock your world.
One more designing tip, if you want your tattoo to be more attractive, real and very striking — consider choosing a large surface like your back.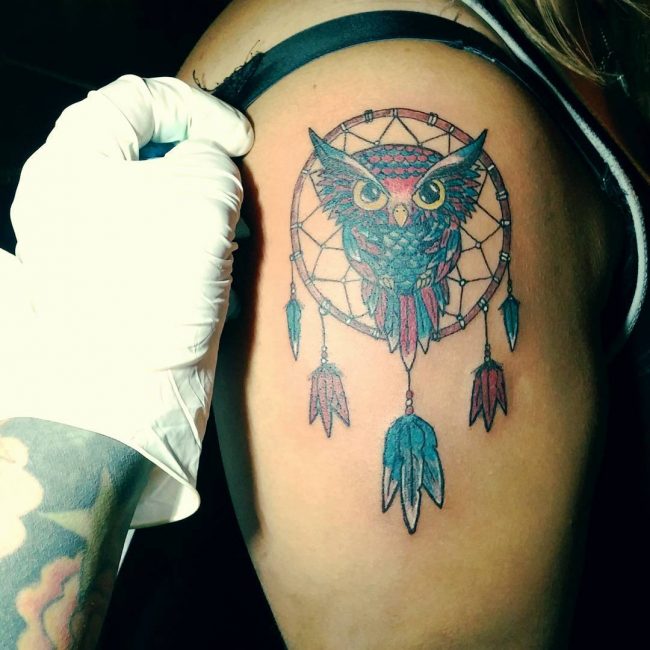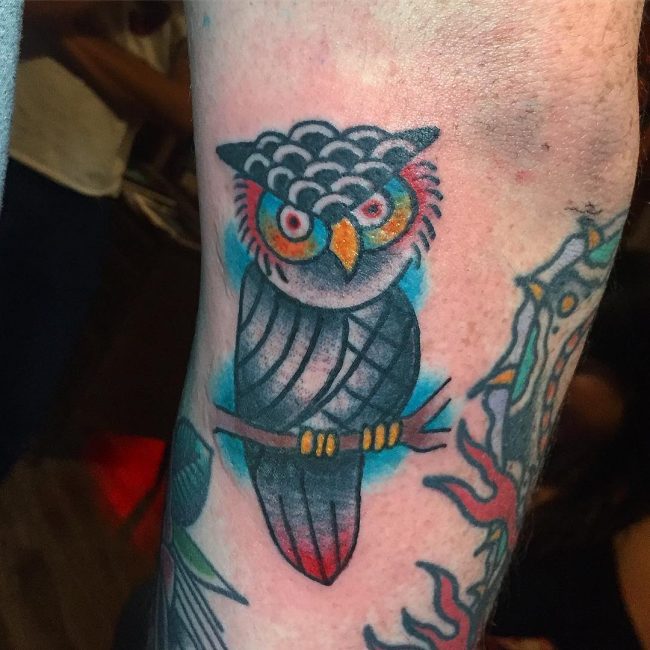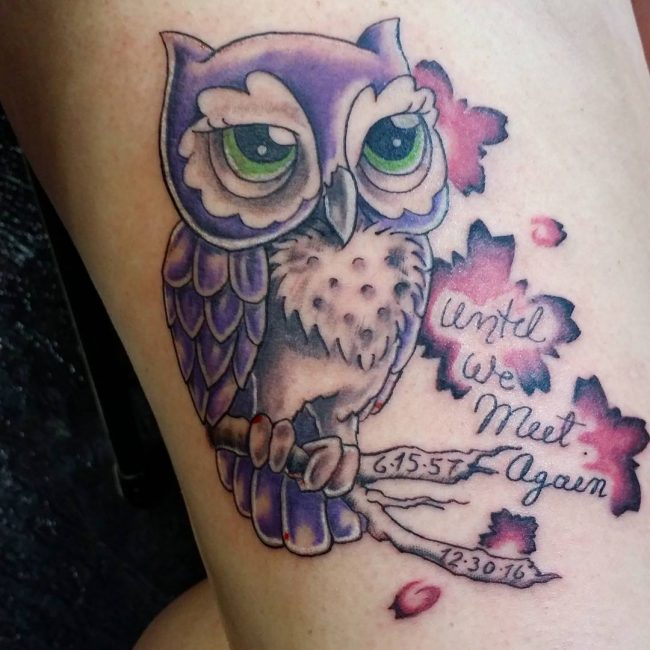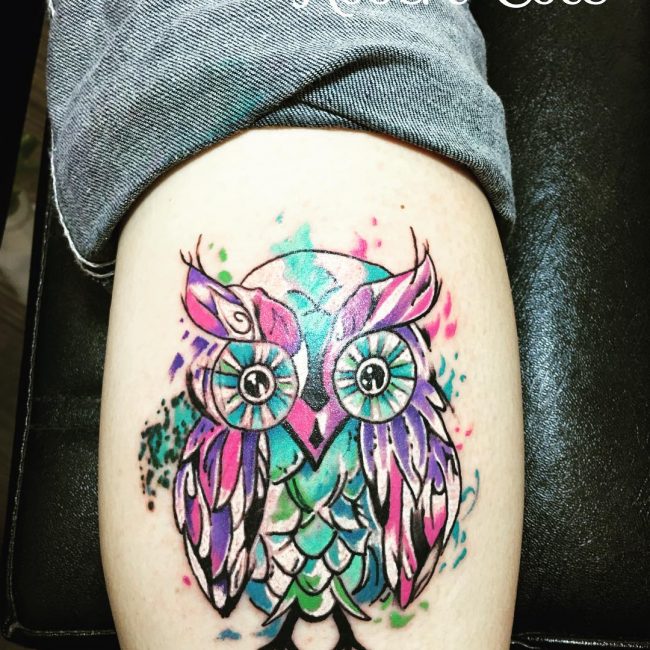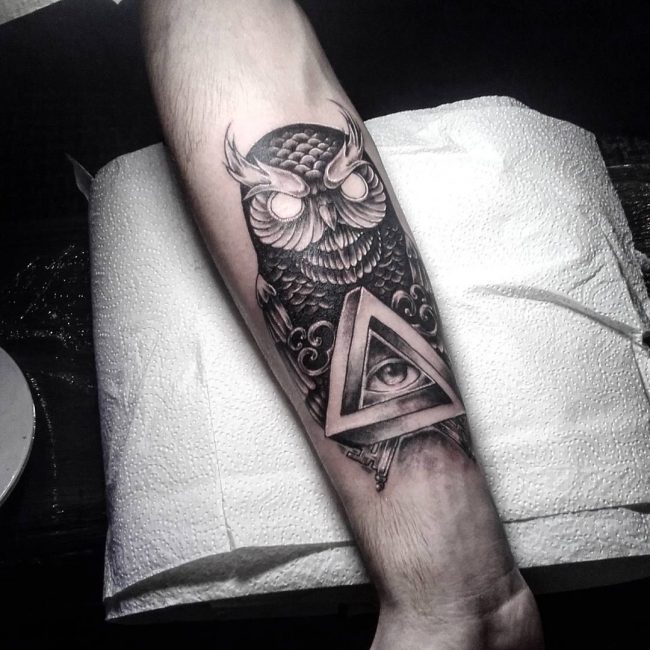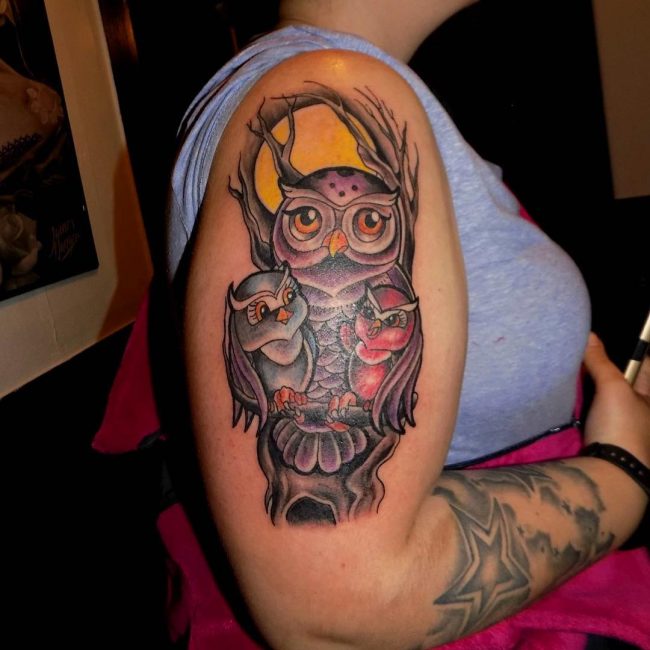 This will make it more visible and give enough space for more details. These tattoos are not among the ordinary ones but, believe me, they are very popular. There is a perfect one for you. All you need is to choose!