110+ Gorgeous Butterfly Tattoo Designs & Meanings – Cute & Beautiful (2019)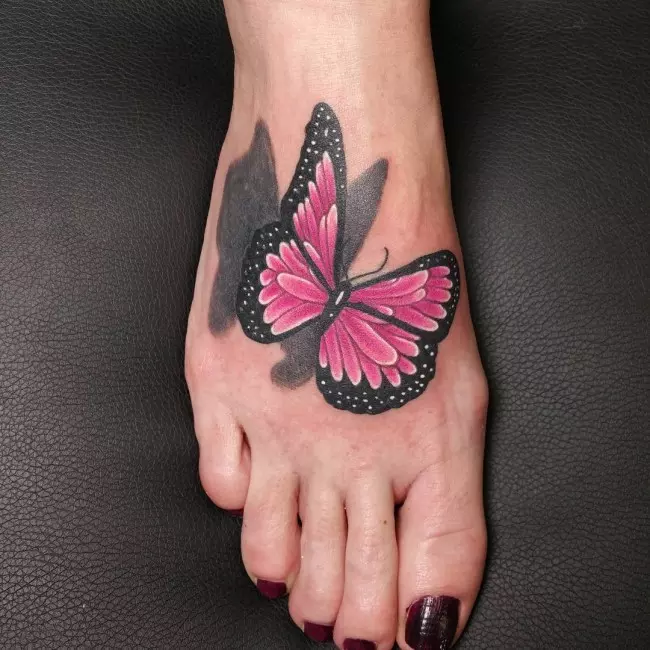 Tattoos have been around for centuries. Many cultures and communities drew tattoos on their bodies. Sometimes it was to signify important events or titles. In other cases, it was for beauty. Today, you can have any type of tattoo drawn on your body.
Some of the most popular tattoos are the butterfly tattoo designs. Read on to see the styles in which you can have this iconic tattoo drawn on you.
Contents: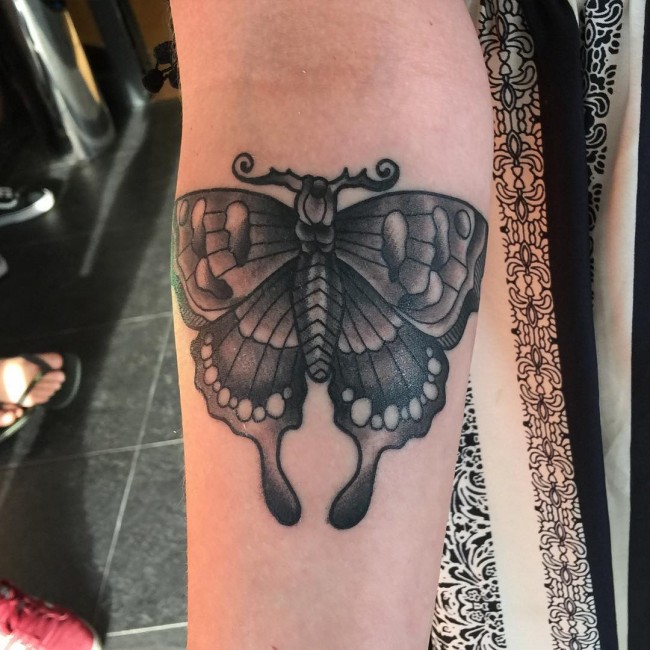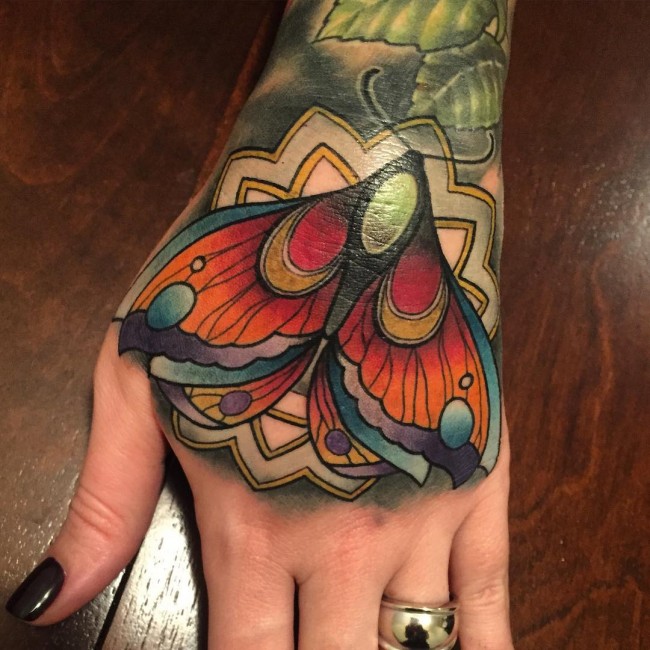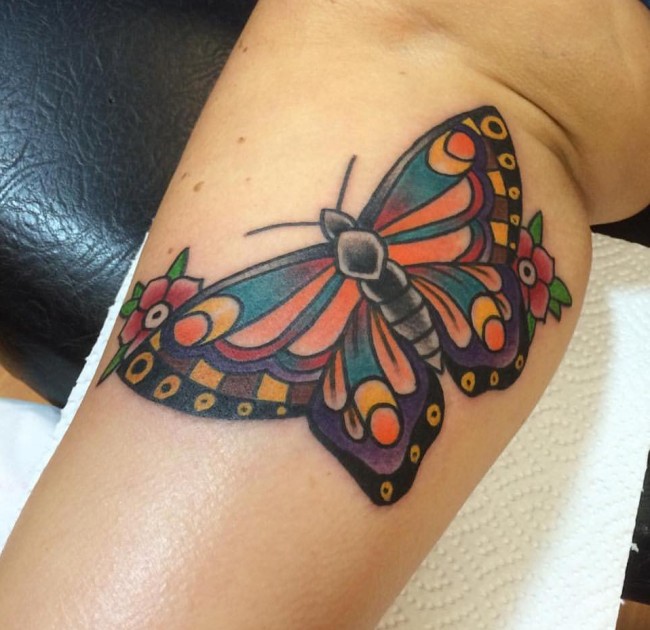 American traditional tattoo style
This is a style of tattoos that has been around since the 1930s. It was invented and made popular by a tattoo artists called Norman Collins. His nick name is 'Sailor Jerry'.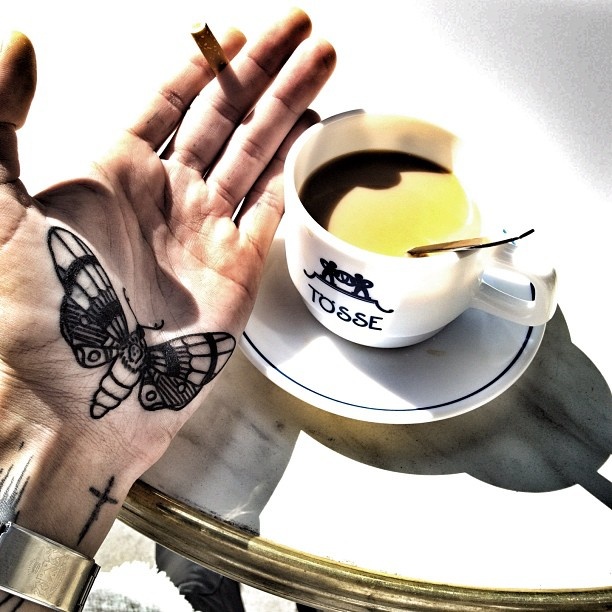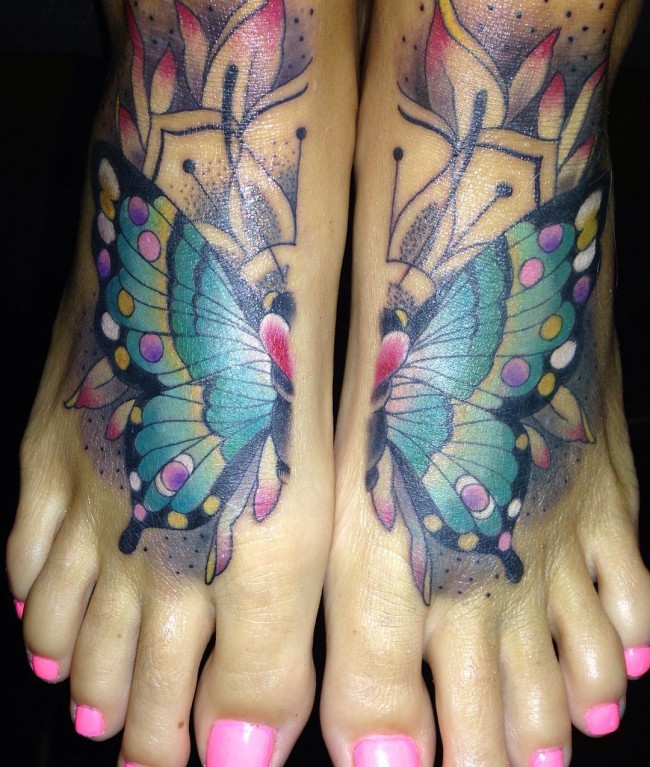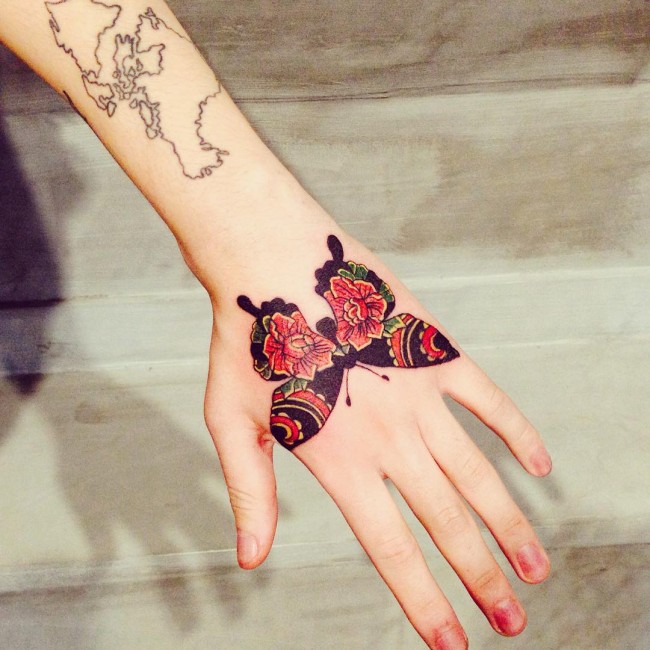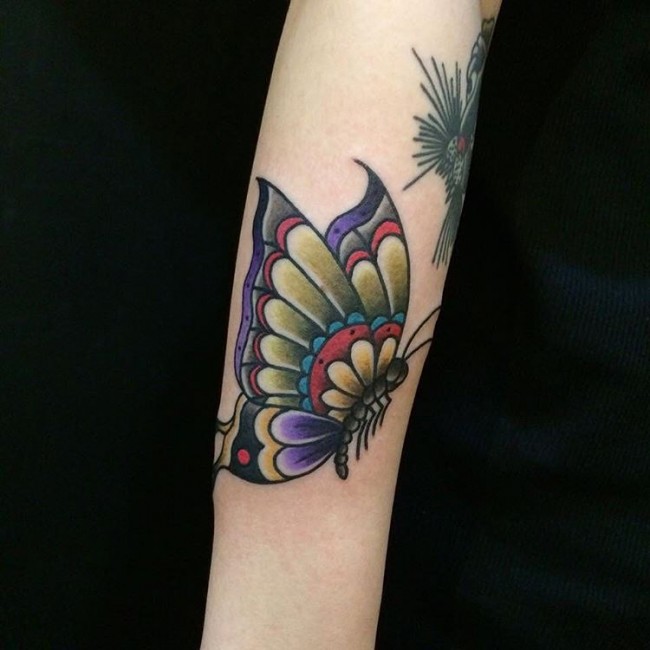 The American traditional style of tattoo is characterized by outlines that are black and very bold. The colors in the tattoo are vivid and well saturated. In most cases, they are simple primary colors. This style of tattoos is often used to draw hardcore images such as daggers, skulls and other rock images.
As such, if you do butterfly tattoo designs using the American traditional style, you can expect them to emerge radical and flashy.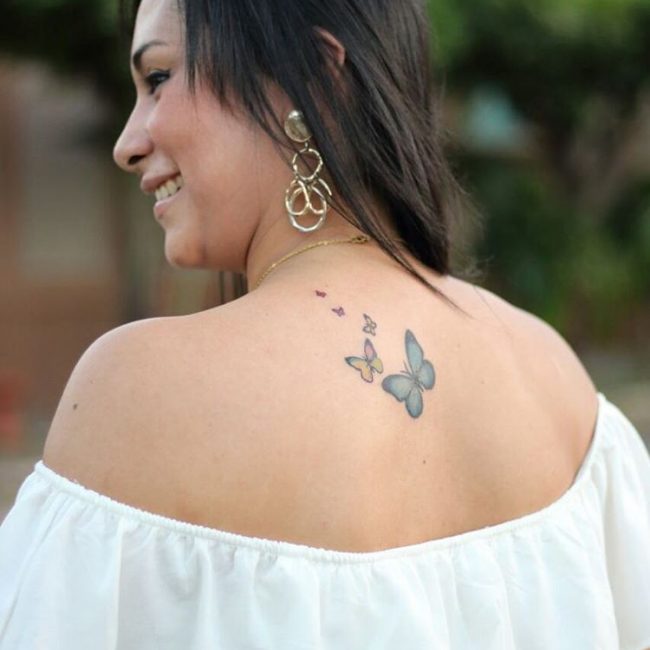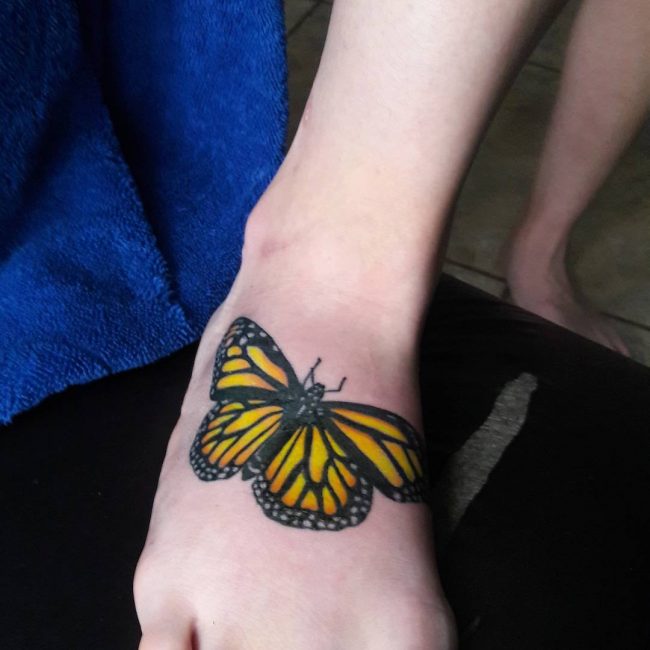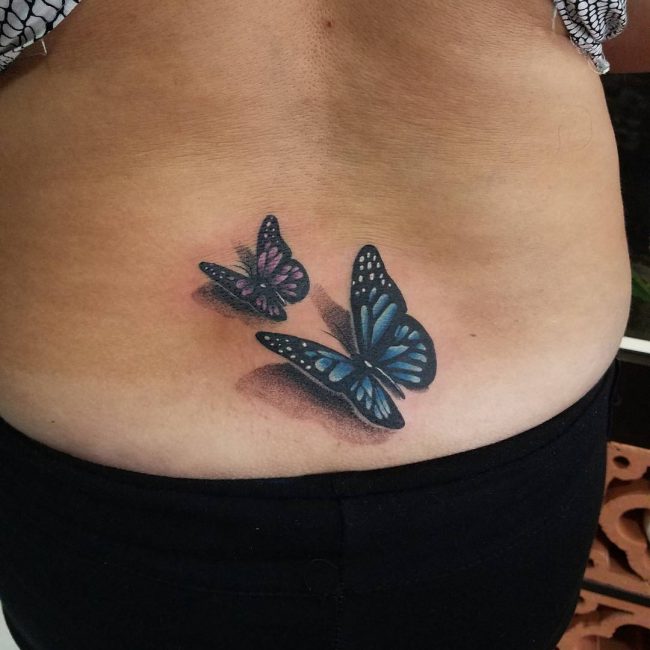 ---
back to menu ↑
Japanese traditional style
Also known as Irezumi, this is a style that originated in Japan. It is an ancient style that has been in Japanese society for millenia. It was originally done using handcrafted tools and ink. The process was manual and demanded that the person getting the tattoo be brave enough to withstand the pain.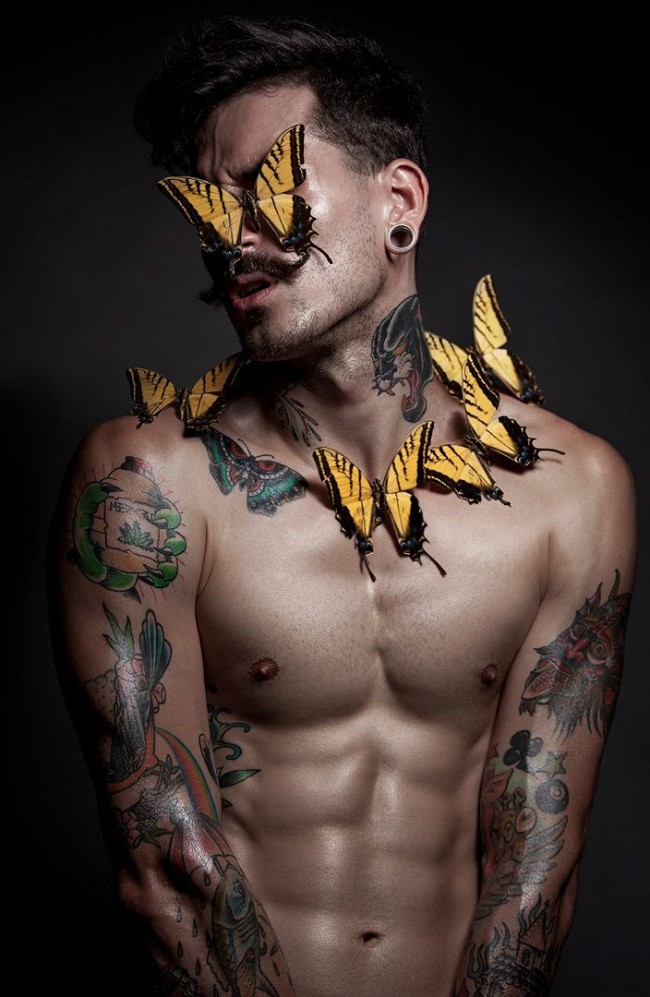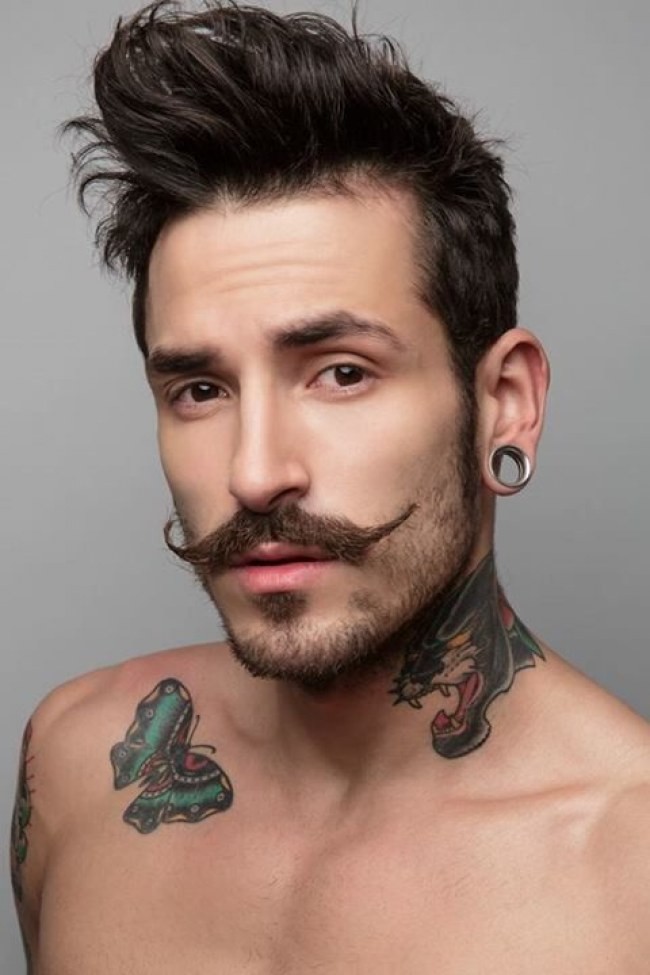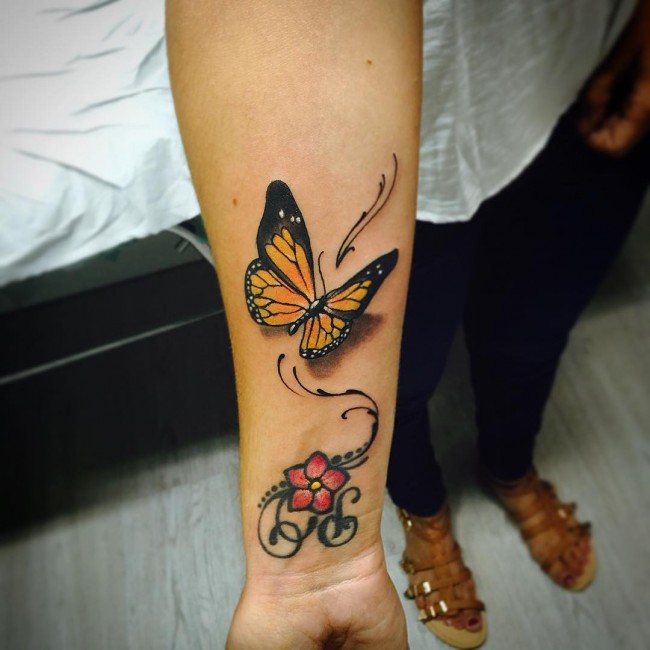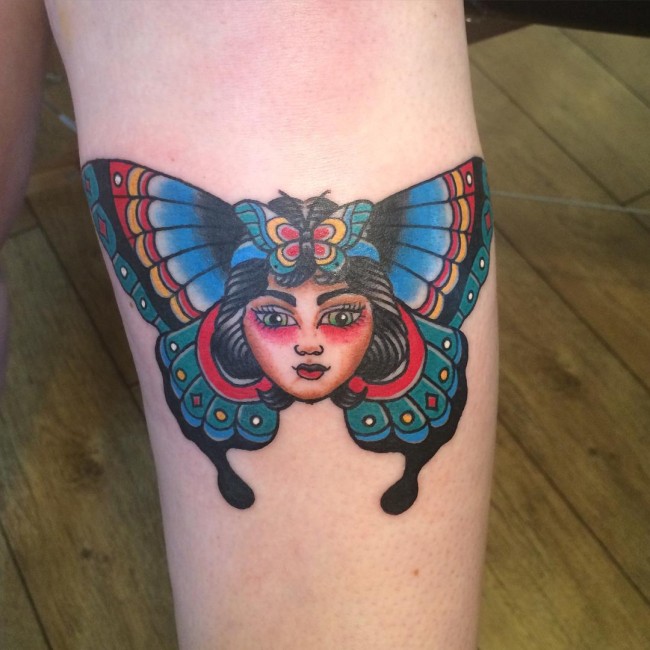 Over time, this style of tattoo was adopted by the Japanese criminal underworld known as the Yakuza. It features outlines that are bold and black. Moreover, there is a little shading done inside the images. The subjects of Japanese traditional tattoos are art, trees, flowers, tigers, waves, warriors and koi fish.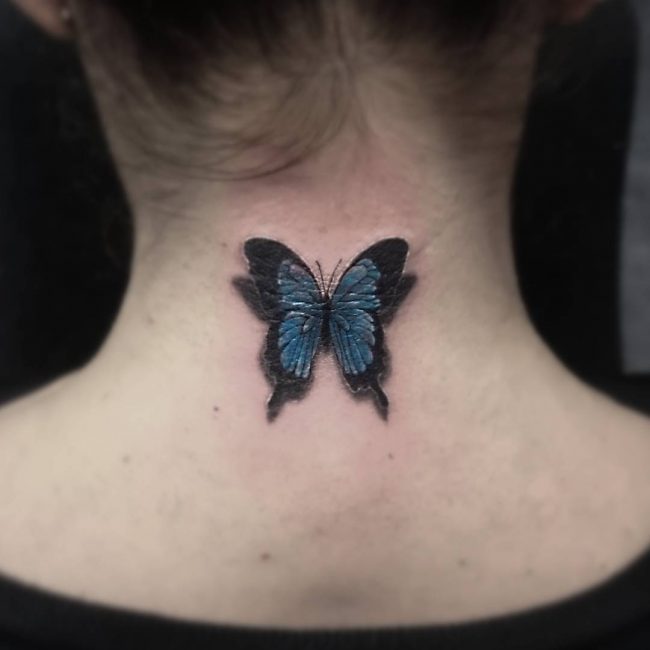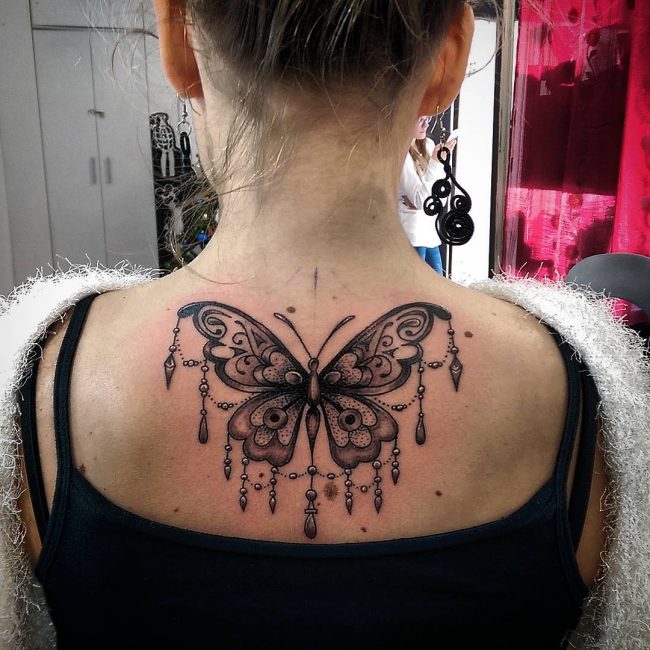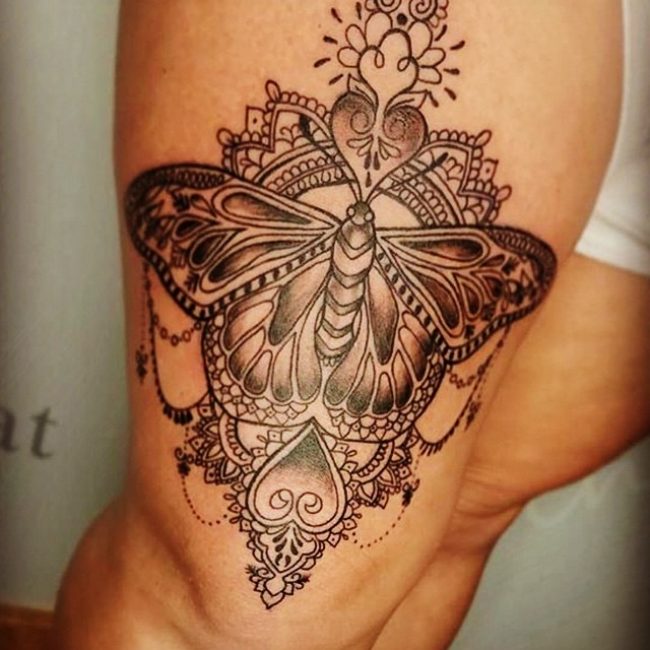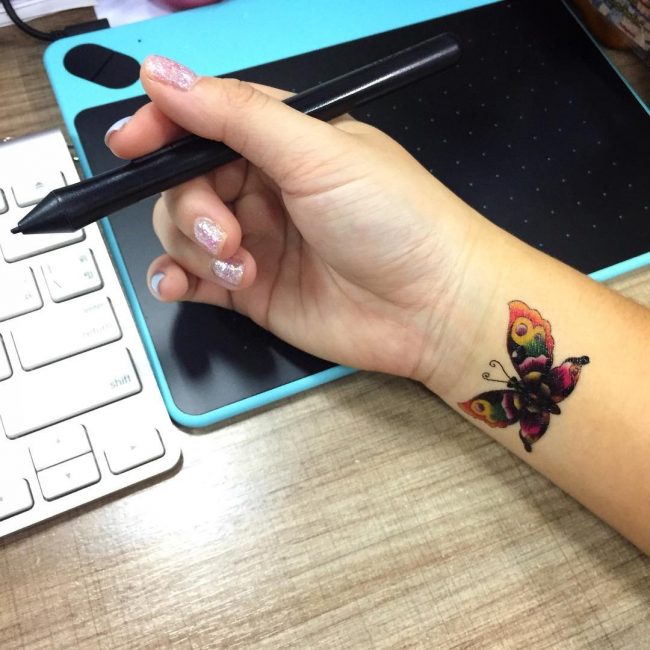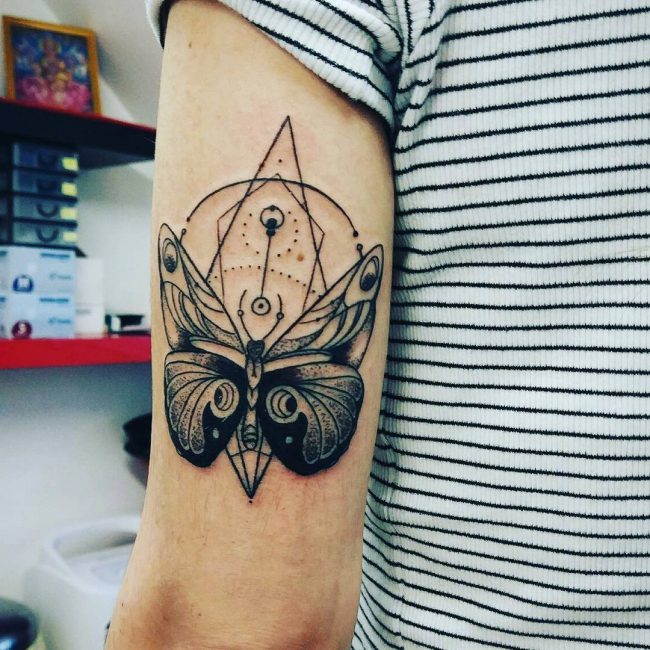 You can have your butterfly done in this style and it will emerge large, radiant and colorful.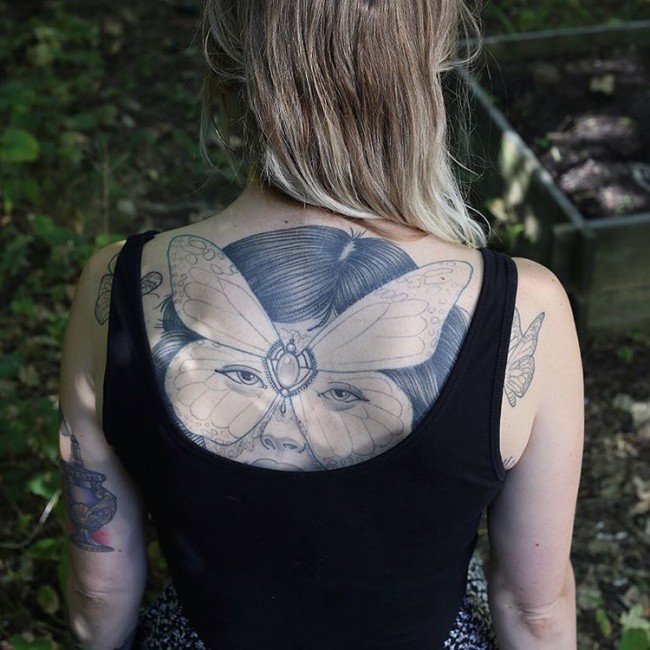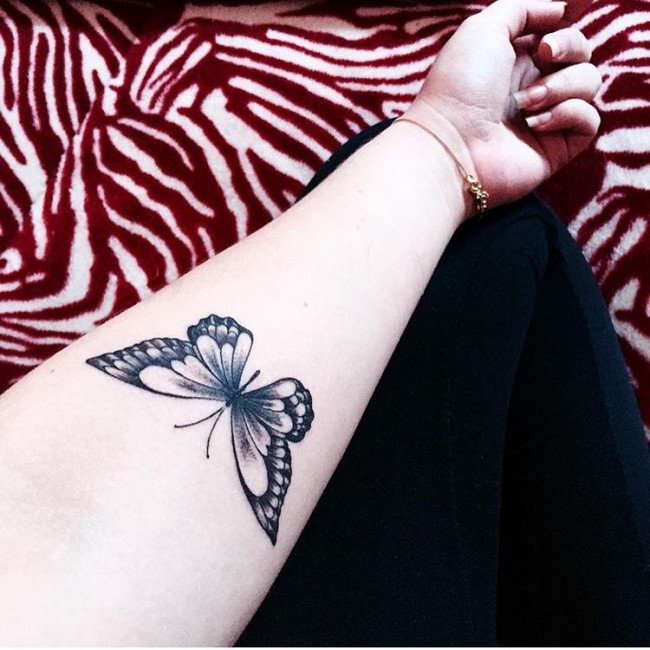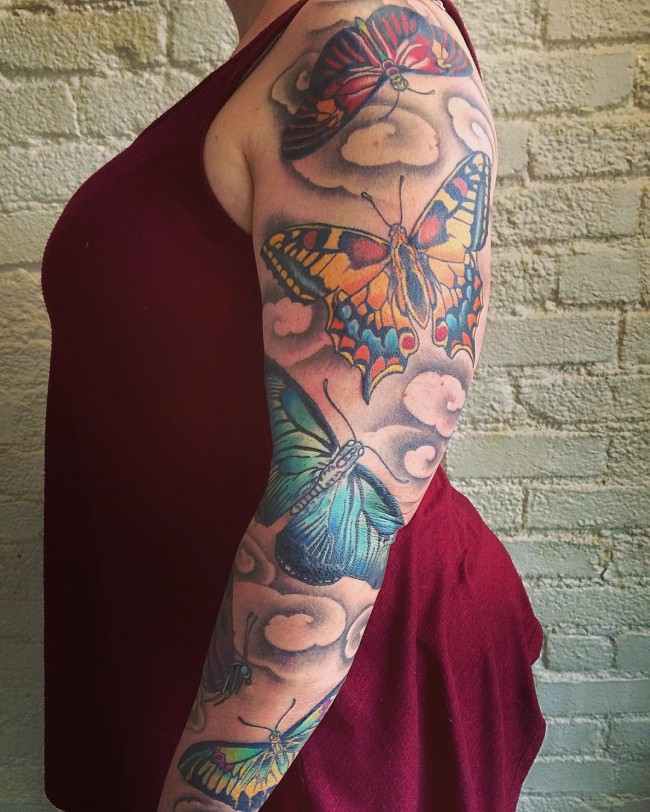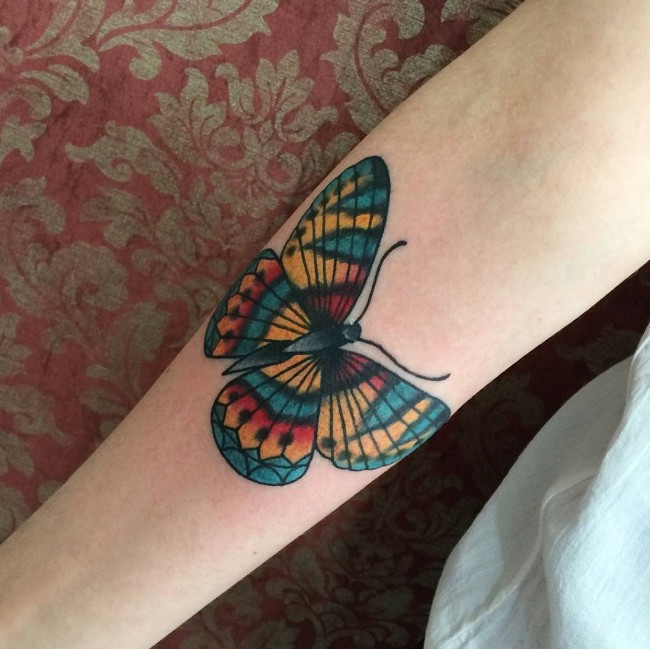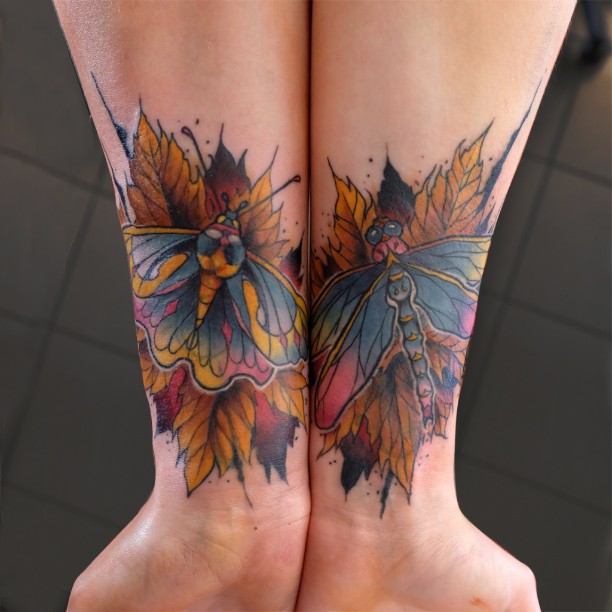 ---
back to menu ↑
Realism style
This is a style of tattoos that depicts the subjects as they appear in reality. When you have your tattoo done in this style, it will appear as though the butterfly is sitting upon your skin.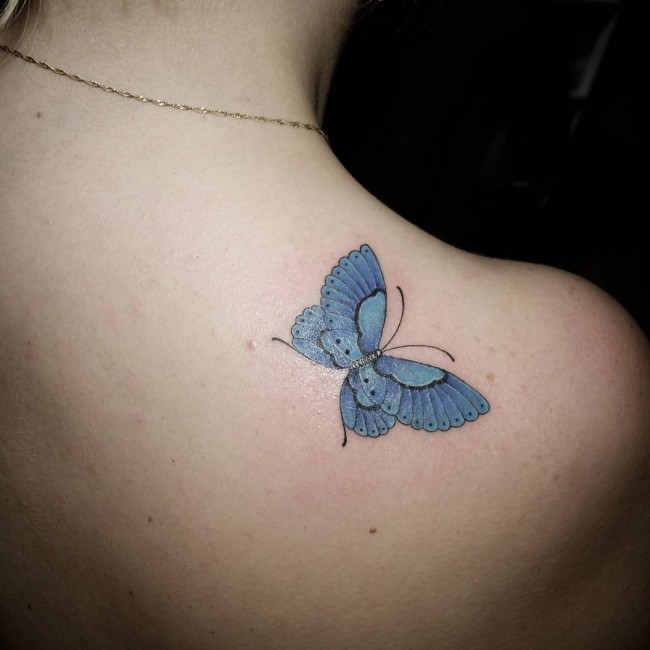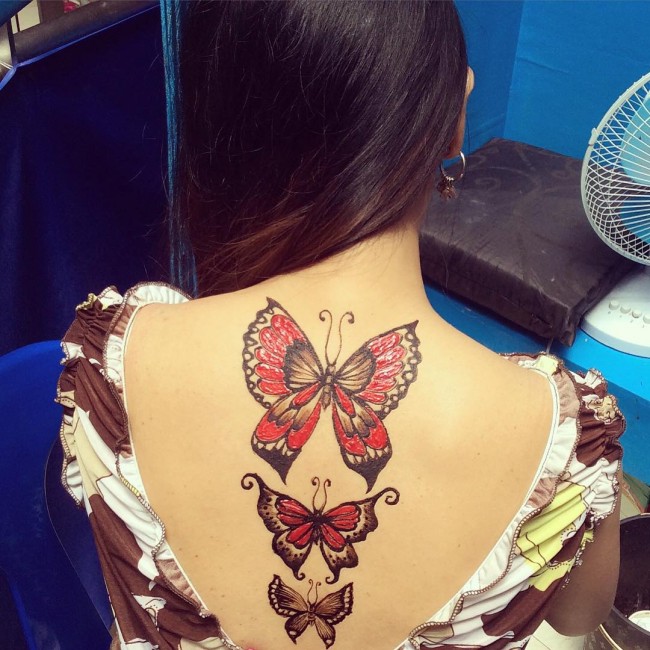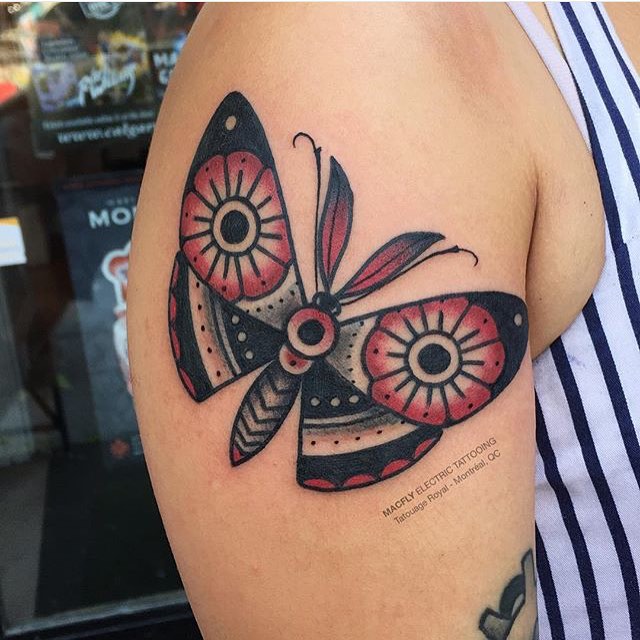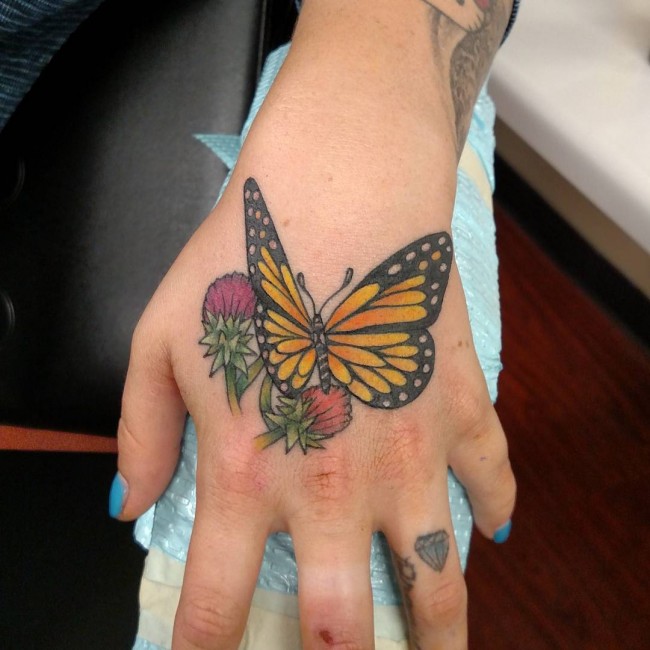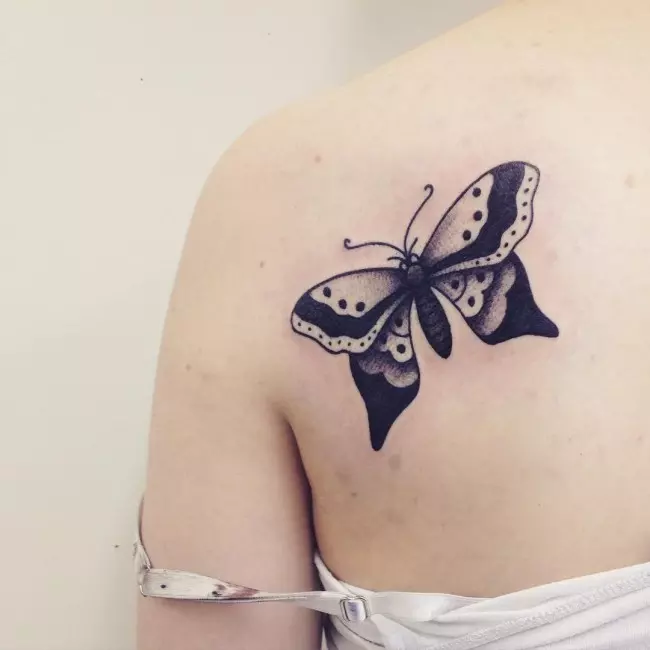 The artist makes it look so real and amazing. Moreover, the artist makes use of shadows. These give the tattoo a 3 dimensional effect that adds to its realism. The outlines in realist tattoos are not bold. They are substituted by contrasting and shades of colors so as to bring out the realistic effect.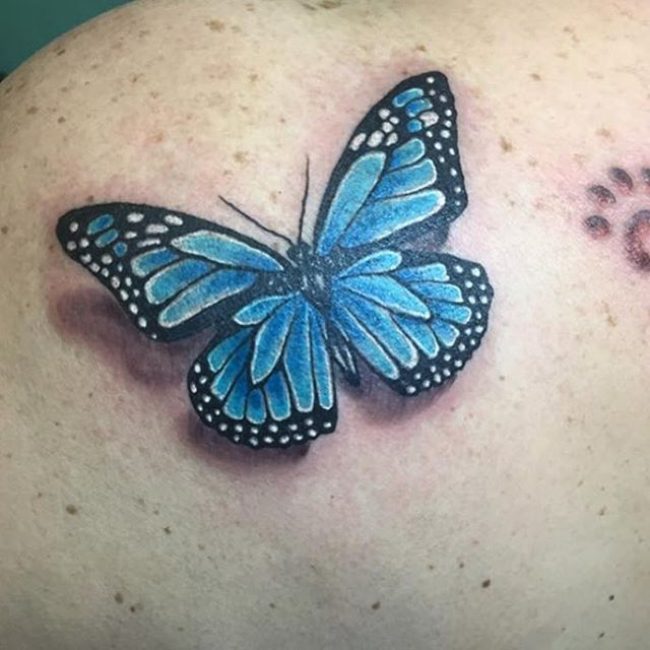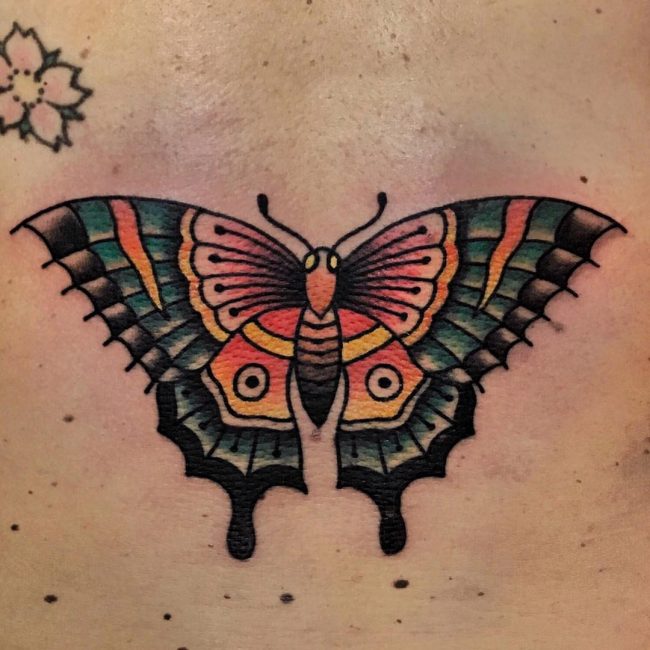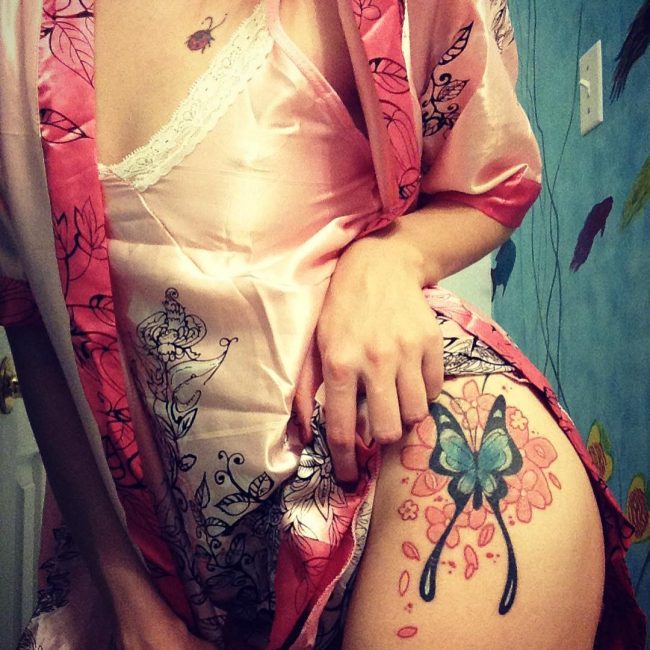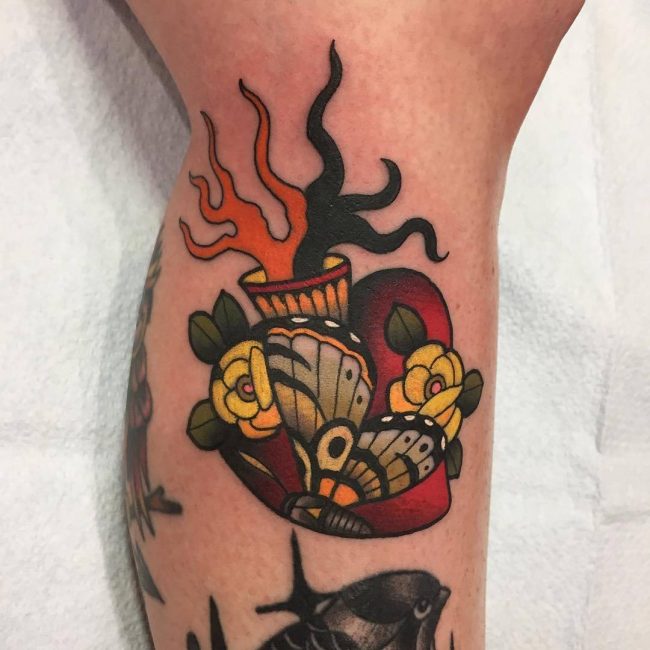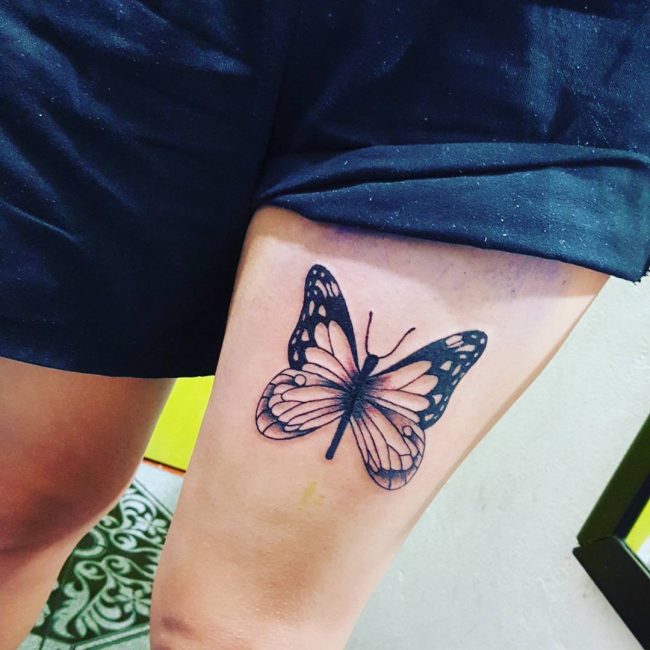 This is a superb style in which to do your butterfly tattoo designs.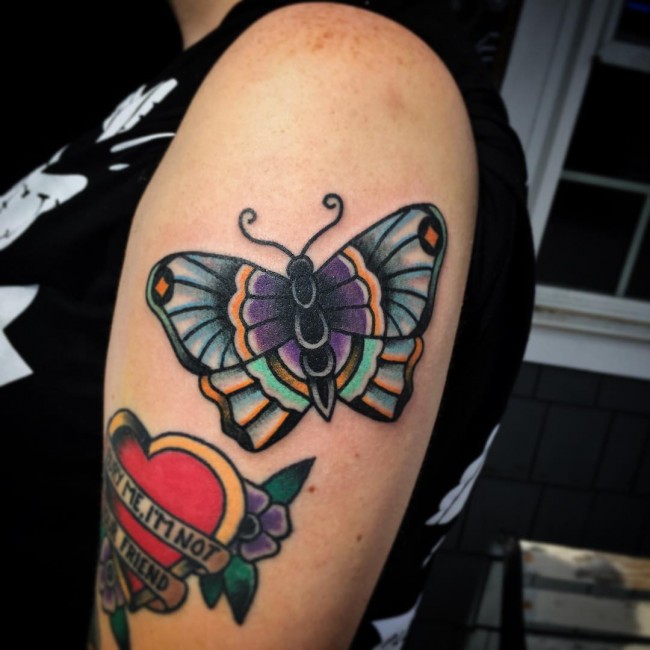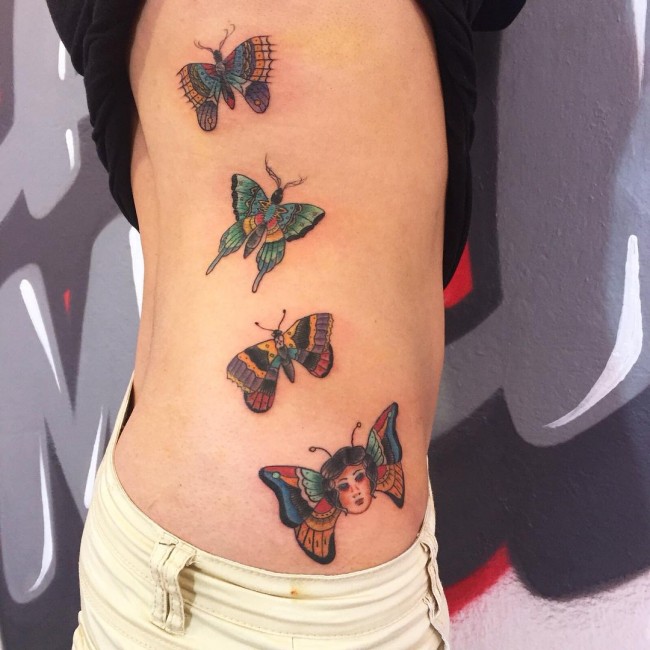 ---
back to menu ↑
Black and grey style
This type of tattoo style results in images that are vivid and very realistic. The artists does not used any colored ink.
They use only black ink and water to draw the tattoo. The artist uses water to reduce the depth of the black ink. This results in various shades of grey. Using these shades, the artist can create contrasts, hues and also create lighting effects in the tattoo.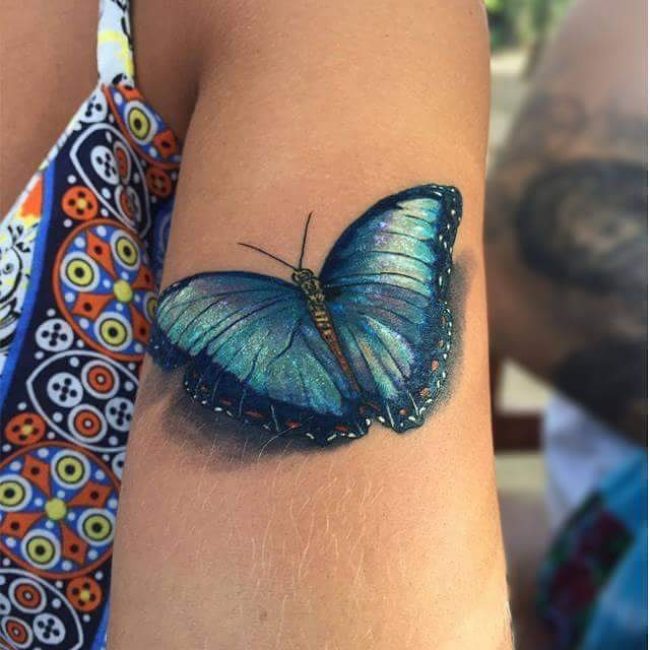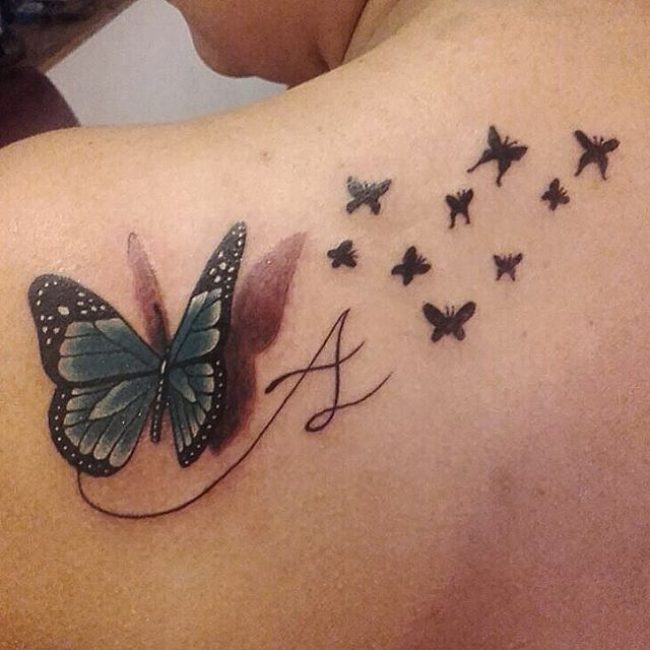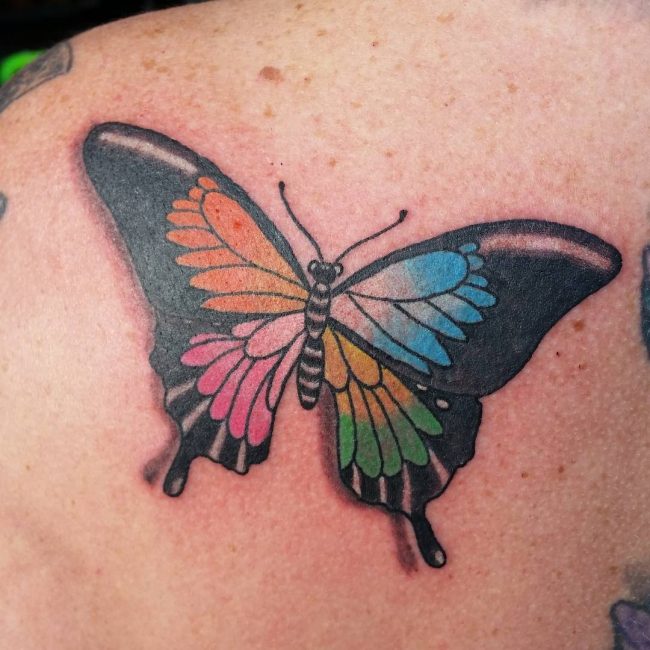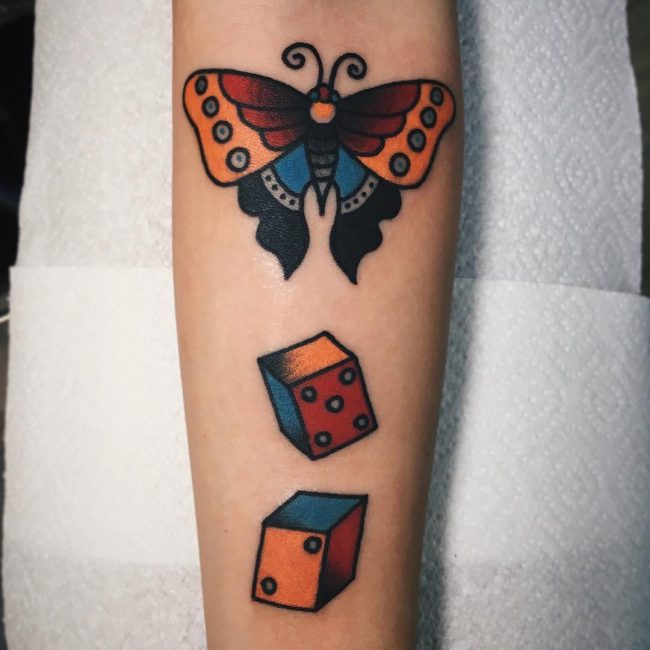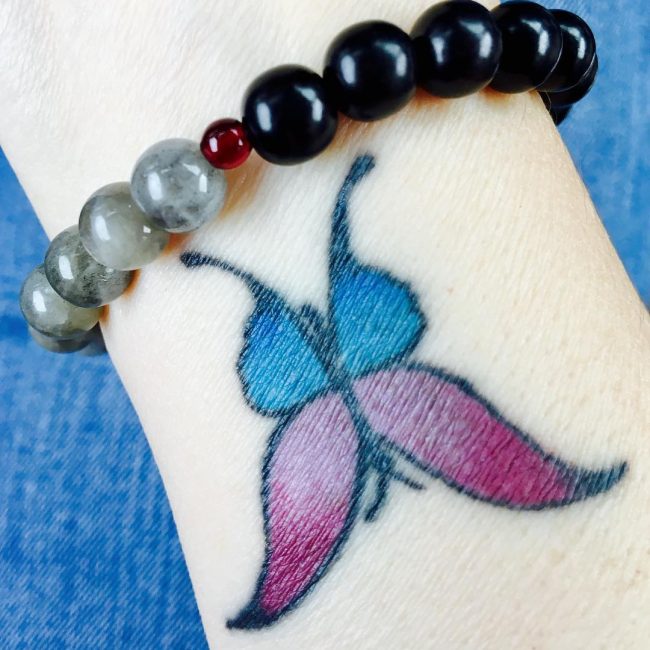 A new trend in black and grey tattoo style is the use of white to insert highlights in the tattoo. The subjects of black and grey tattoos are often classical scenery, mythical beasts and legendary people or places.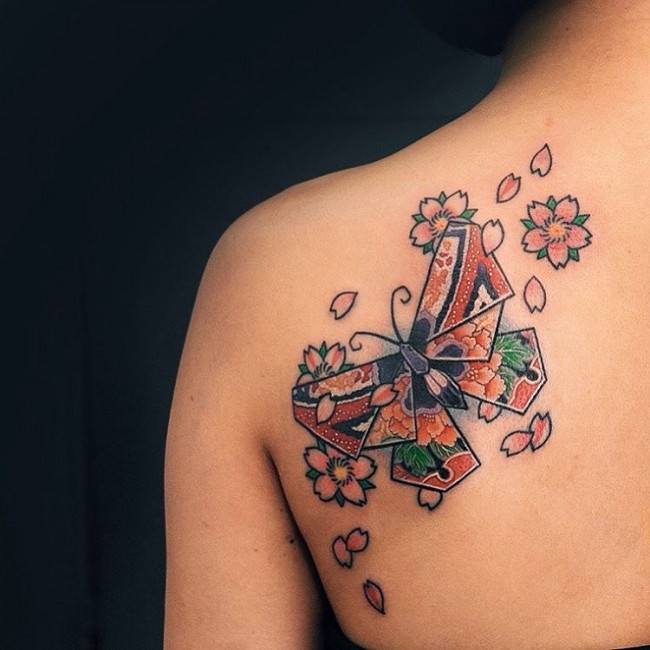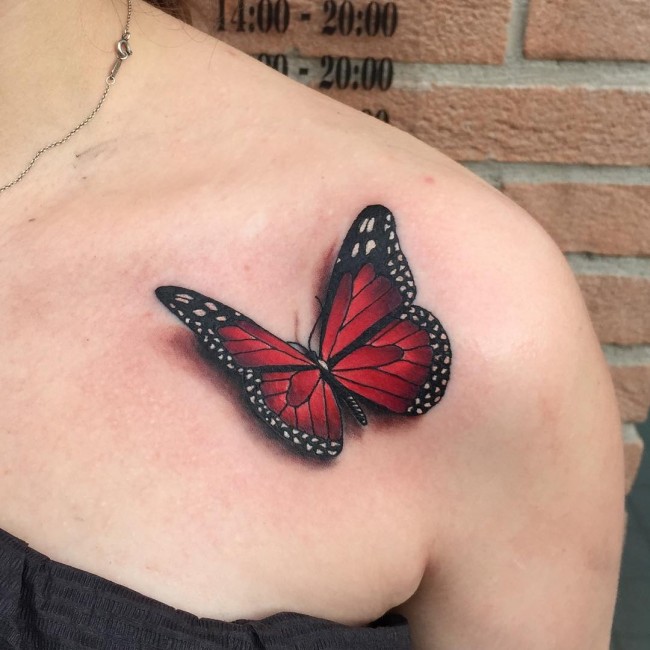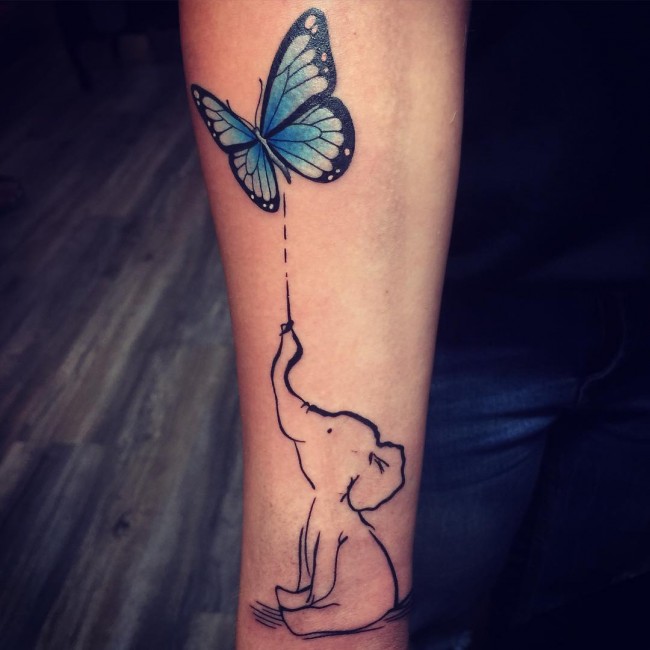 A butterfly design done in this style of tattooing will emerge as a classic image straight out of a fantasy.
---
back to menu ↑
Portraiture style
This is a style that is best used to draw portrait tattoos. These portraits are often very realistic. In addition to that, they are colorful, vivid and appealing to the eye. To make the image as realistic and close to the original portrait as possible, the artist first creates a stencil of the image.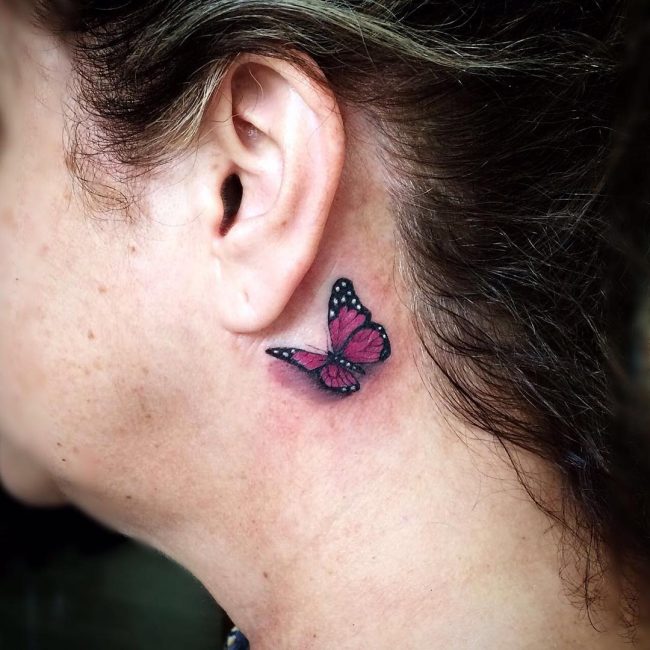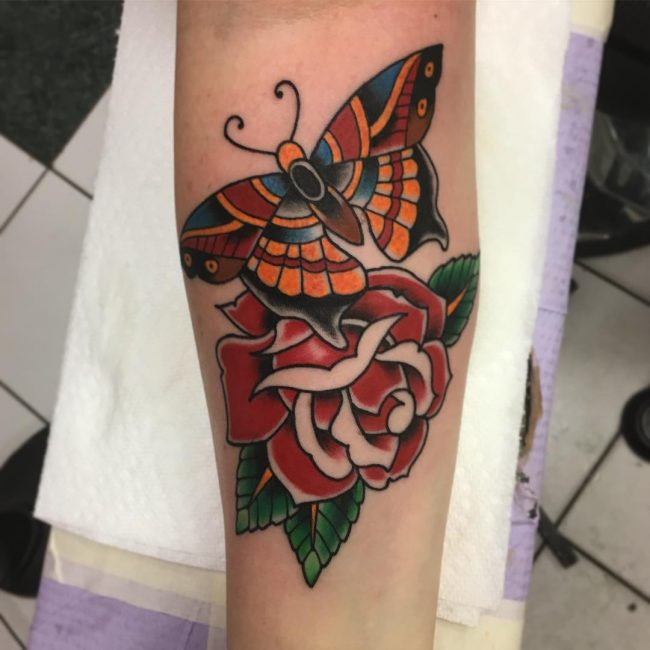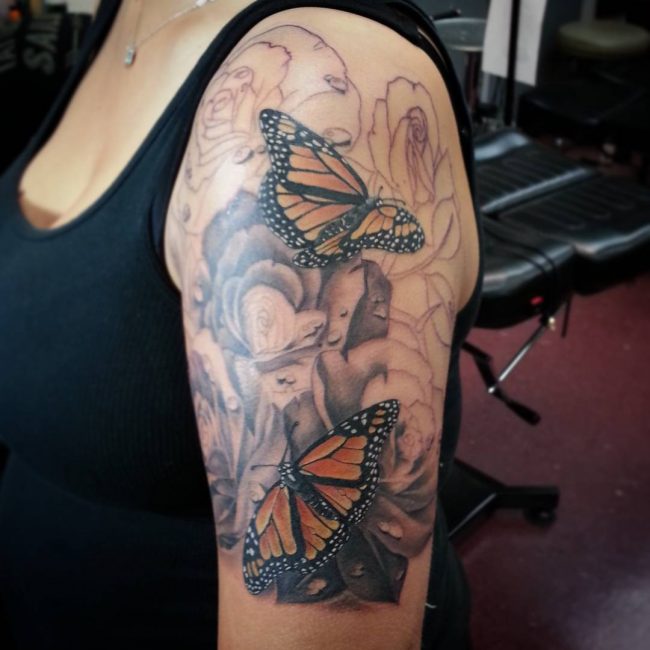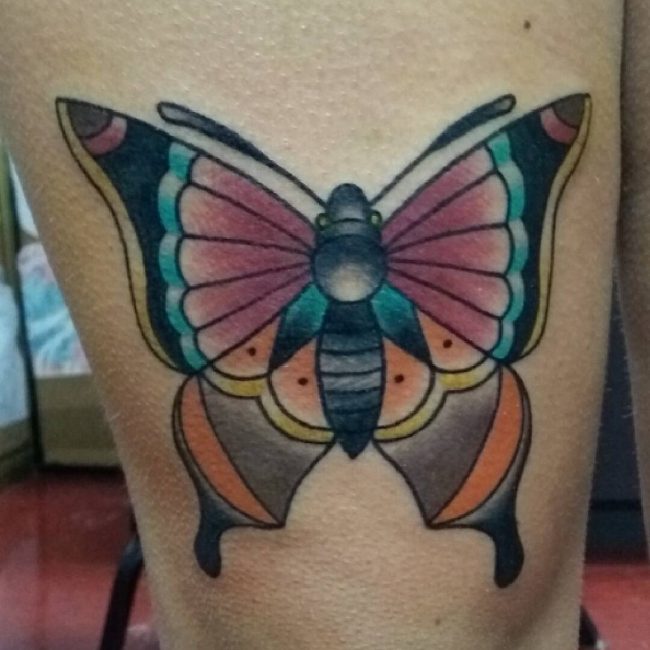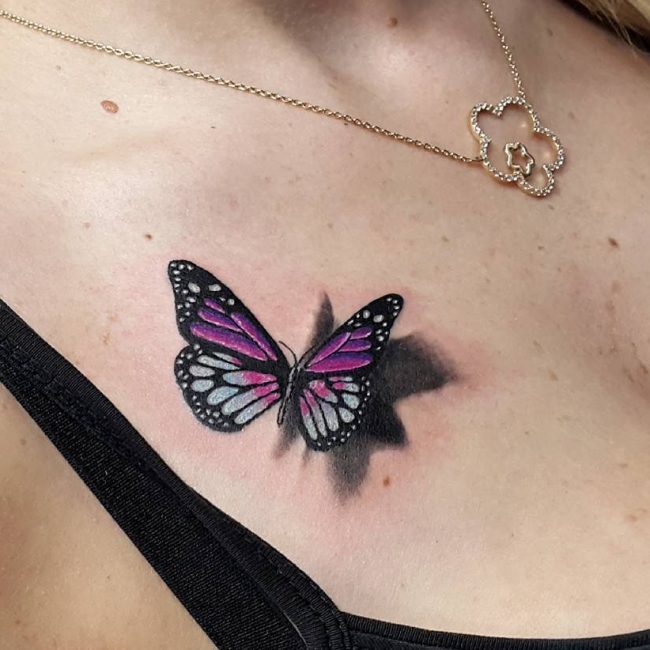 Then this stencil is applied upon the skin to make an outline. The artist will then follow this outline and complete the portrait in outstanding detail. A butterfly design can be done in this style. To accomplish this, you would have to bring along a picture of the butterfly you want drawn on your skin.
After that, the tattoo artist will do their magic.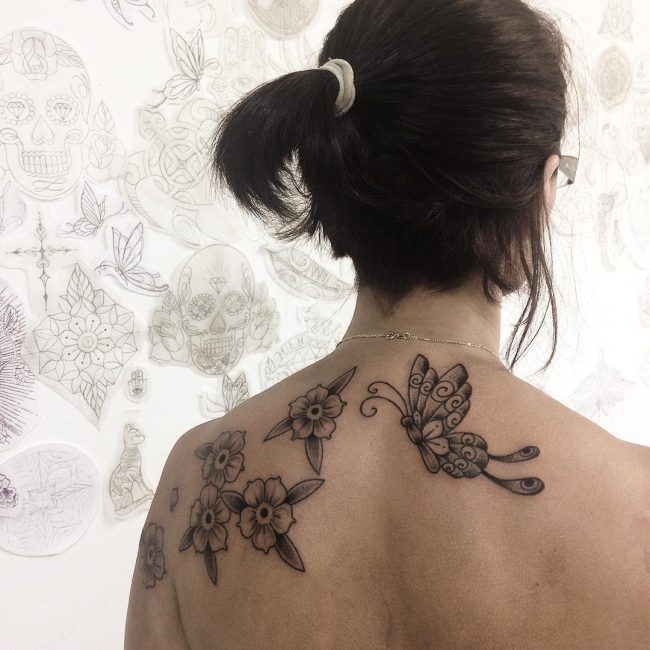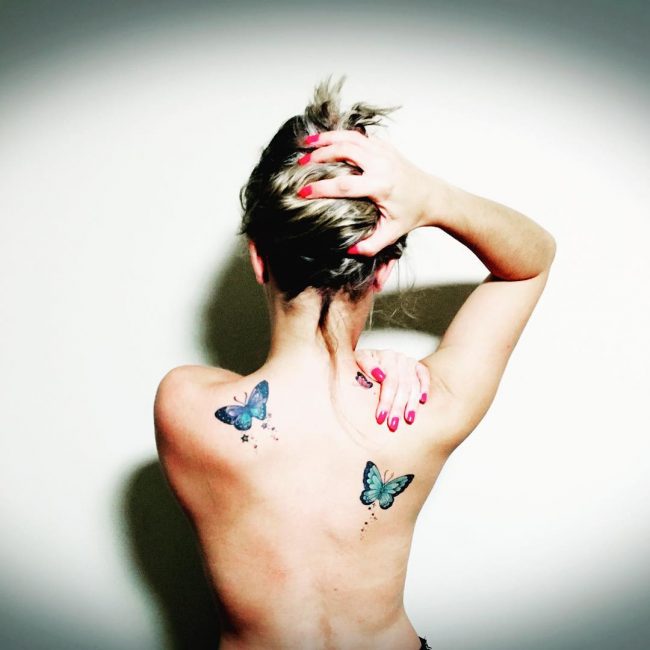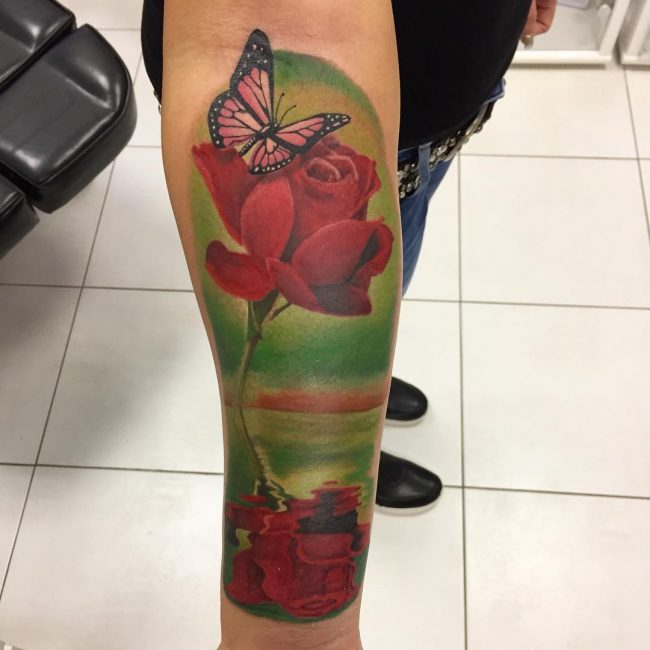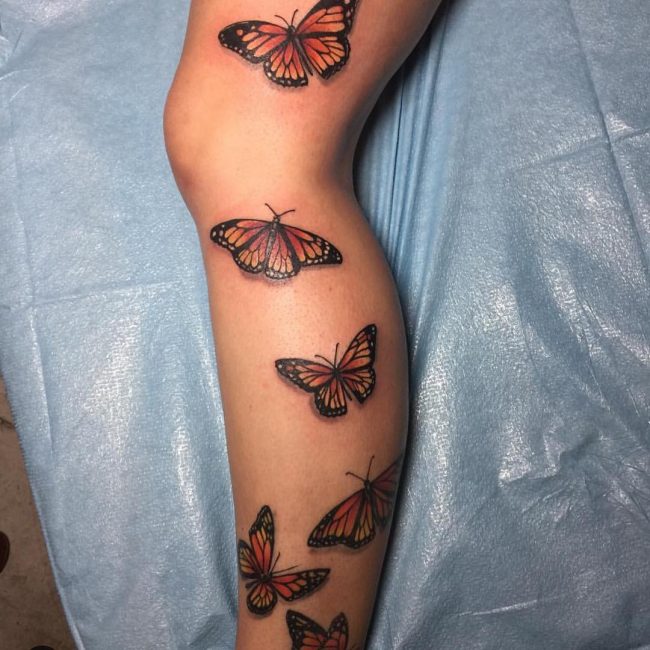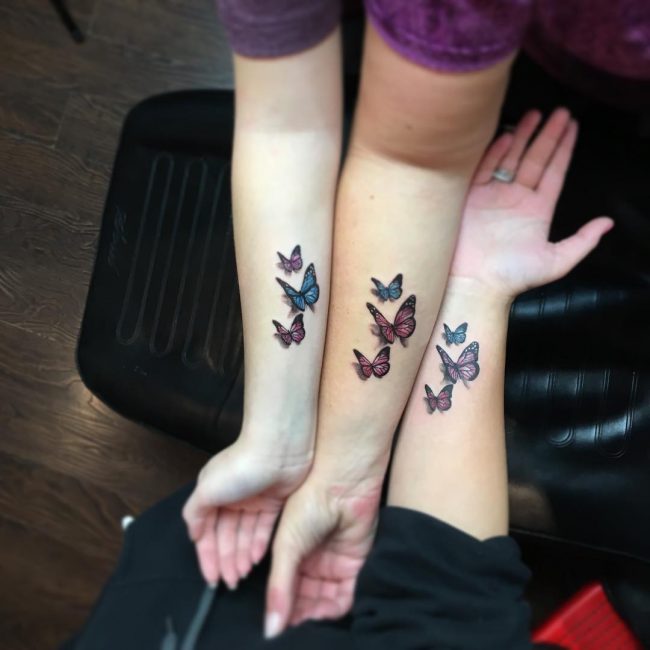 ---
back to menu ↑
Illustrative tattoo style
In this style, the tattoo artist muses bold lines and vivid color to create a tattoo that resembles an illustration in a book or comic.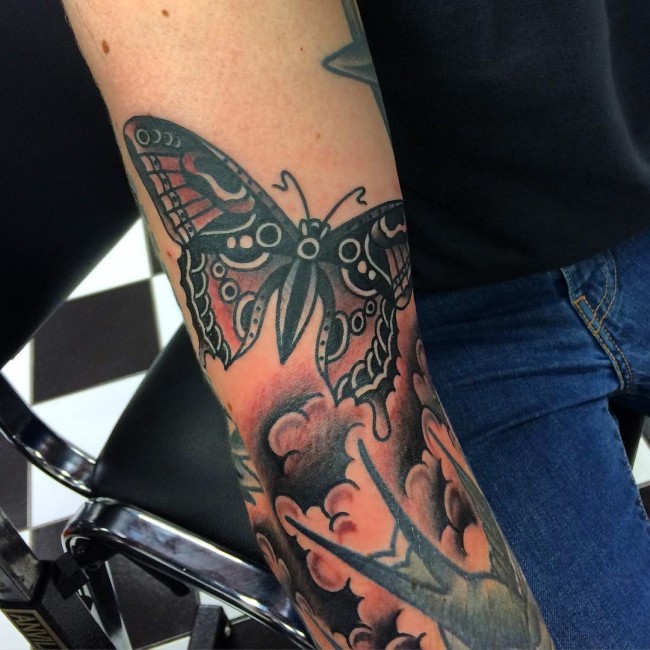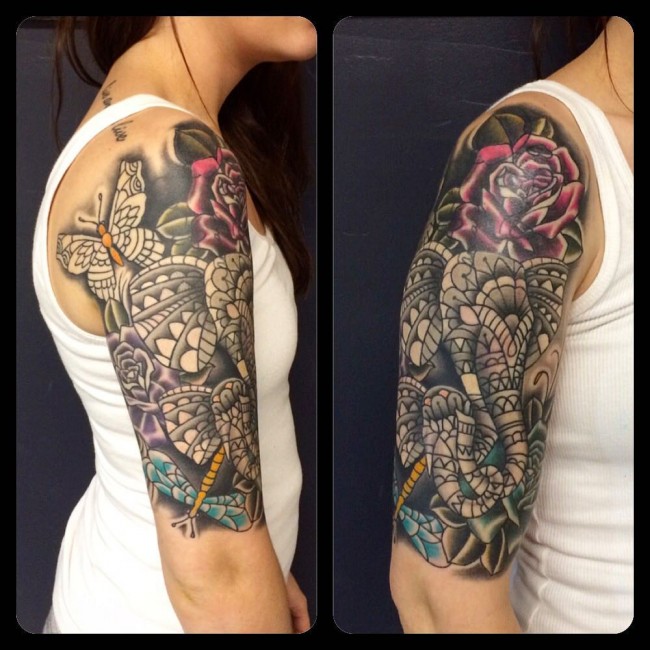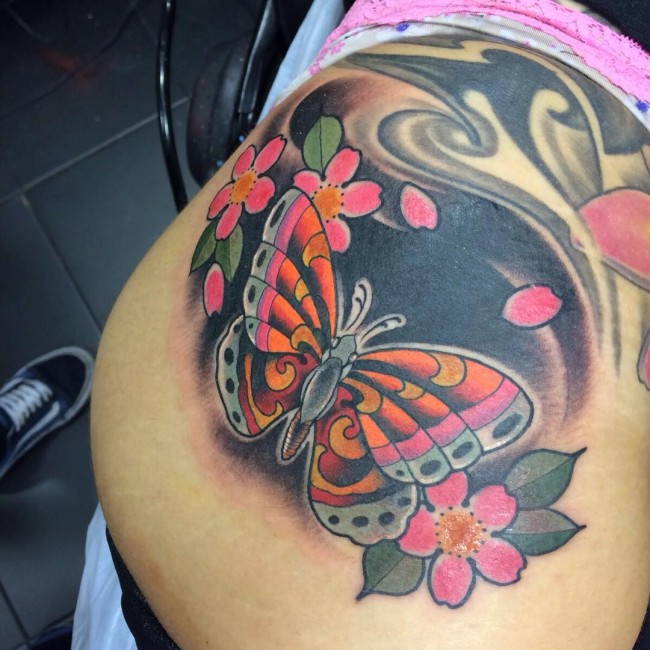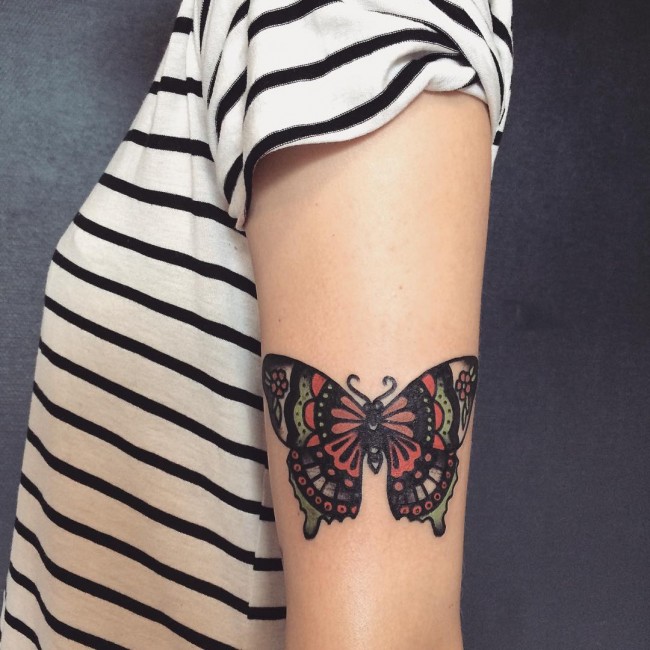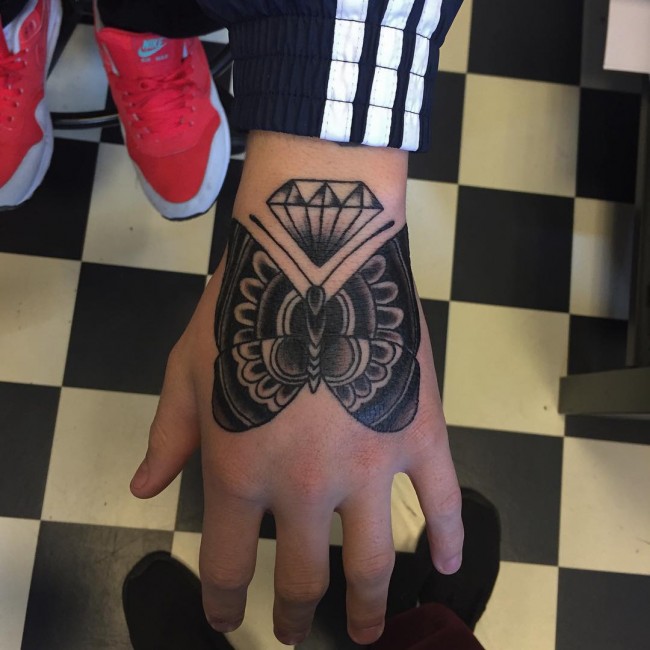 This style combines the traditional and realism styles of tattoo art. The tattoo can have many different colors on it. Moreover, the shading is done immaculately so as to bring out the character of the tattoo. A butterfly done in this style would be simply amazing to look at.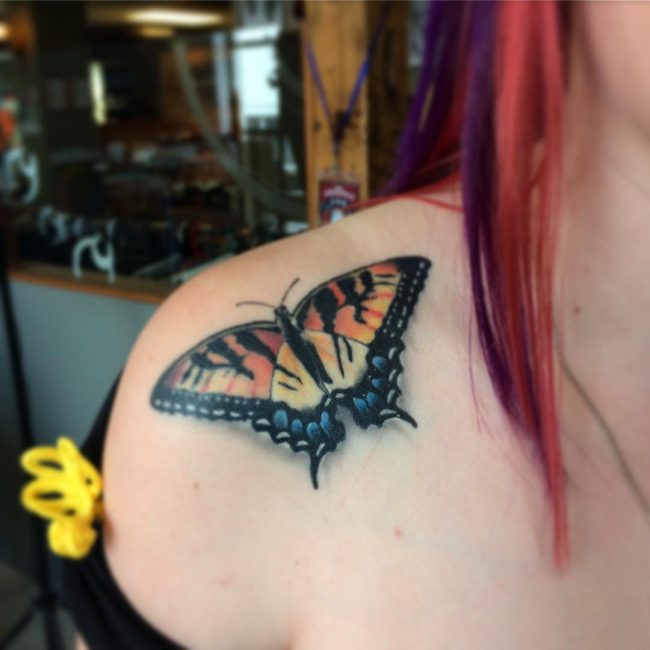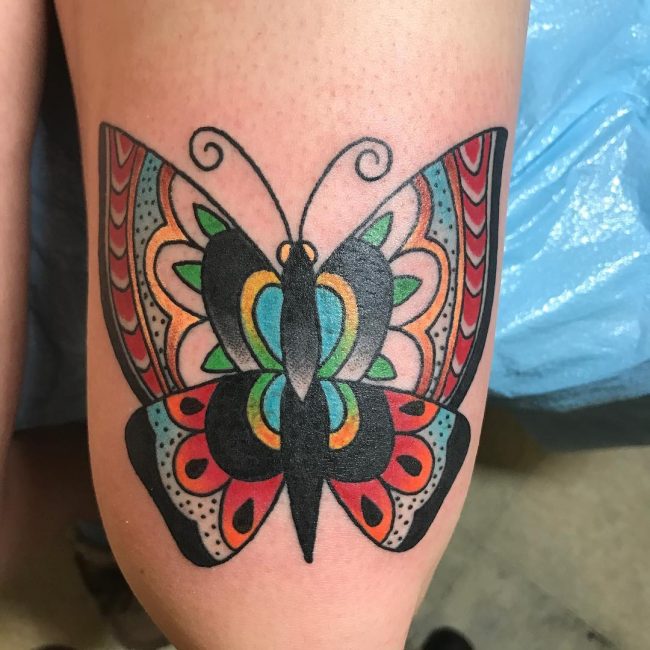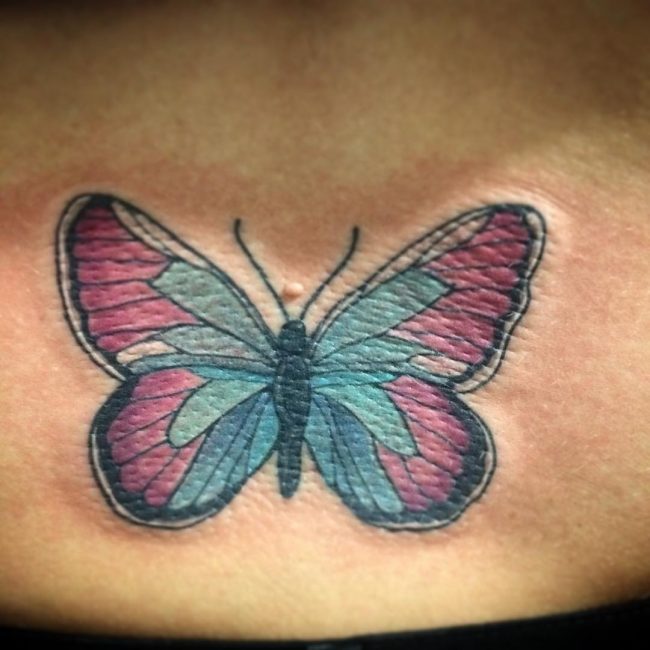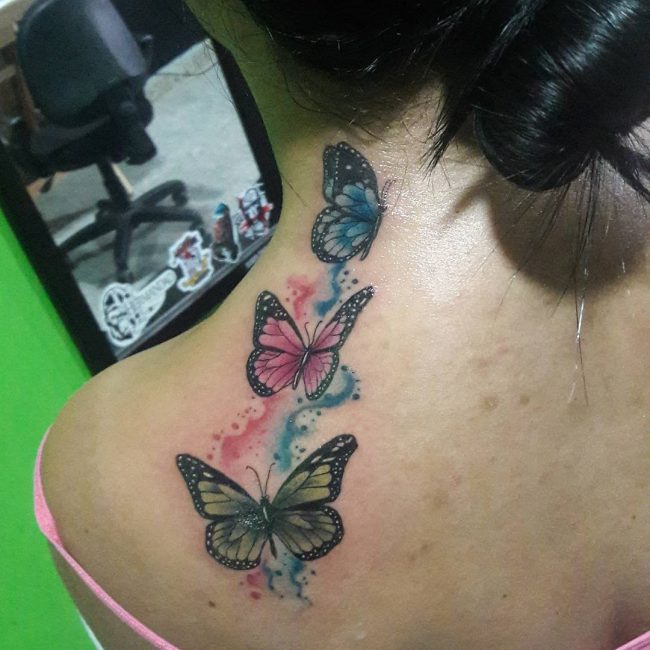 ---
back to menu ↑
New School tattoo style
This style features exaggerated images that are vivid and interesting to look at. This style is simply like a highly animated perspective on the illustrative style of tattooing. Normally, the subjects of New School tattoos are caricatures of animals done with color, shading and lighting effects.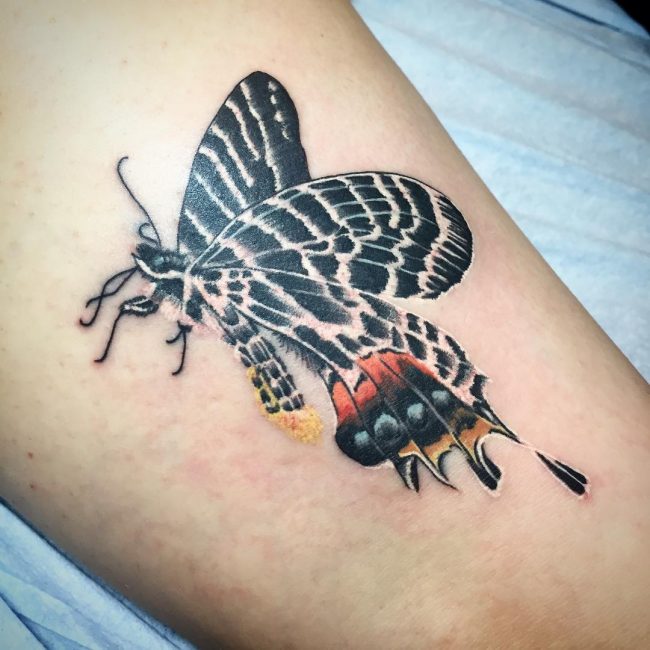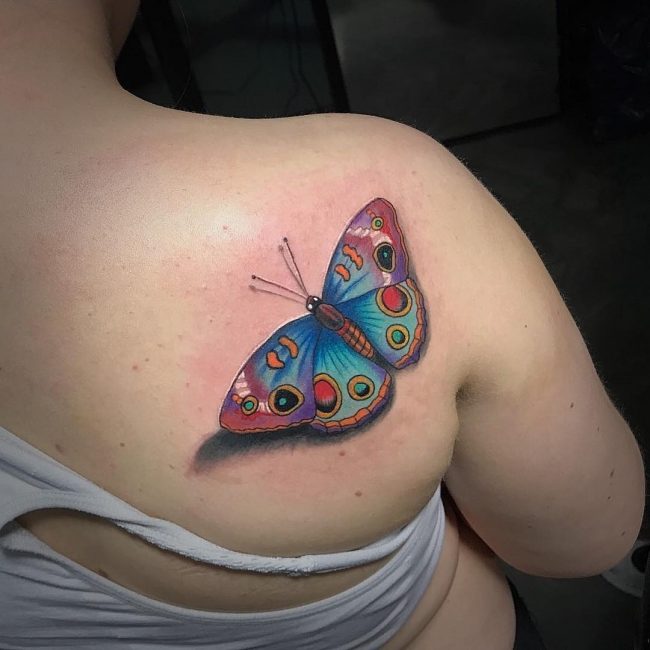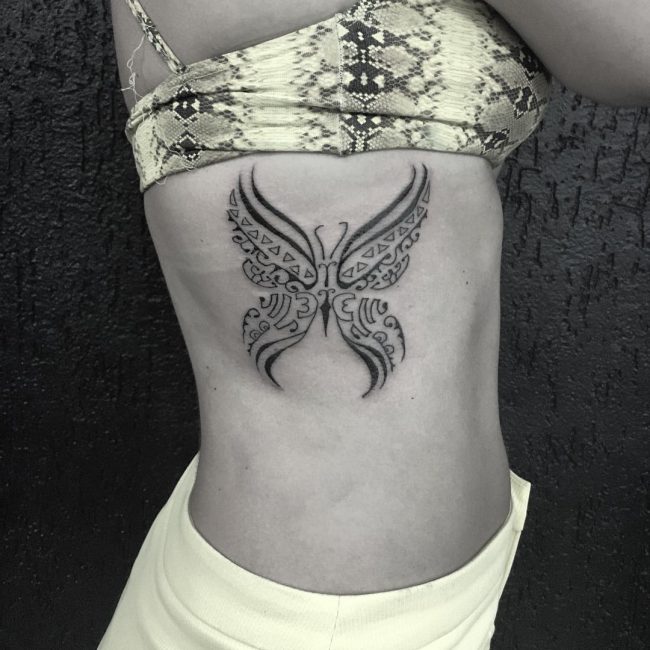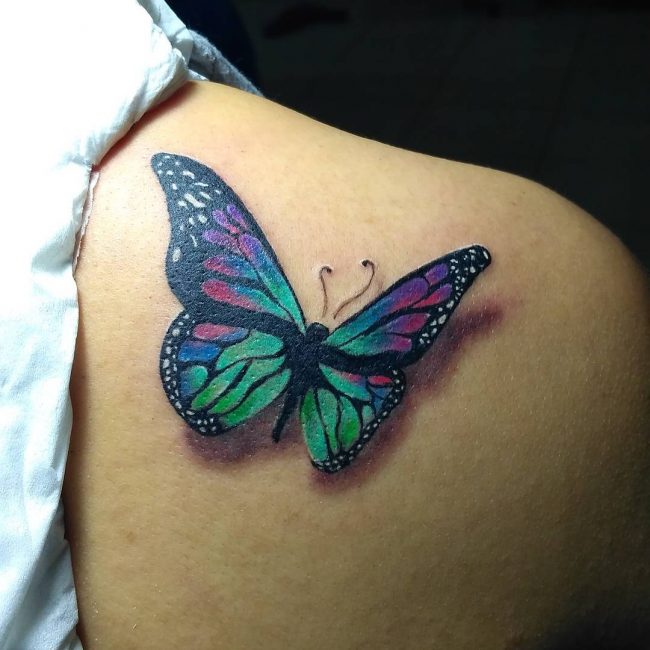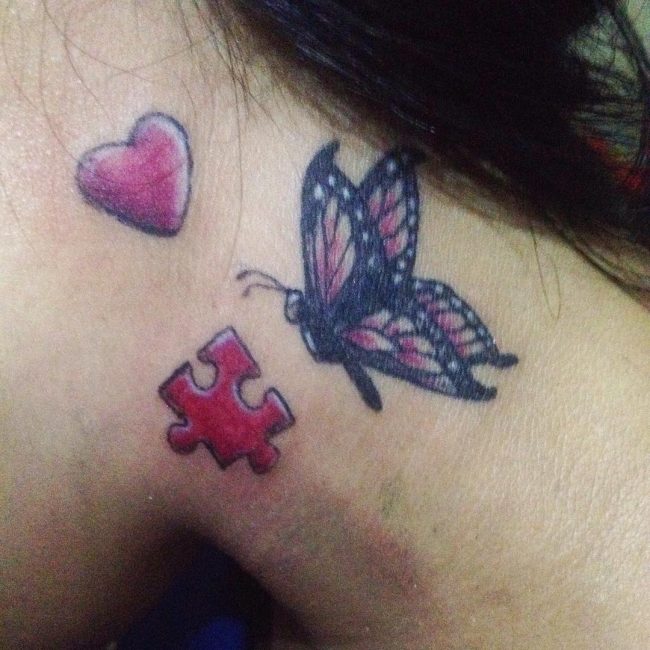 Moreover, these tattoos also feature objects that have been given the characters of people. If the subject is an animal, it will be drawn wearing fancy clothes and doing things that it would normally not do. As such, if you have your butterfly drawn in this style, it may be flying a plane instead of flying on its own.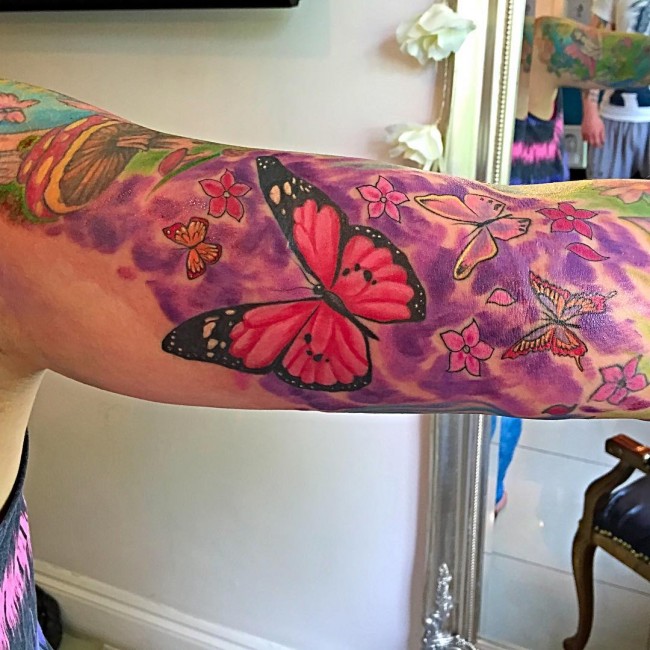 ---
back to menu ↑
Biomechanical tattoo style
Also known as biomech, this is a style where the tattoos are drawn to follow the contours of your body. The artist will simply freehand the tattoo in the colors and theme that you request.
The tattoos done in this style feature themes such as cyborg, mechanical and alien tissue. This style has branched into another similar one known as bio-organic tattoos. These have themes of organic plants and animals in the tattoo design.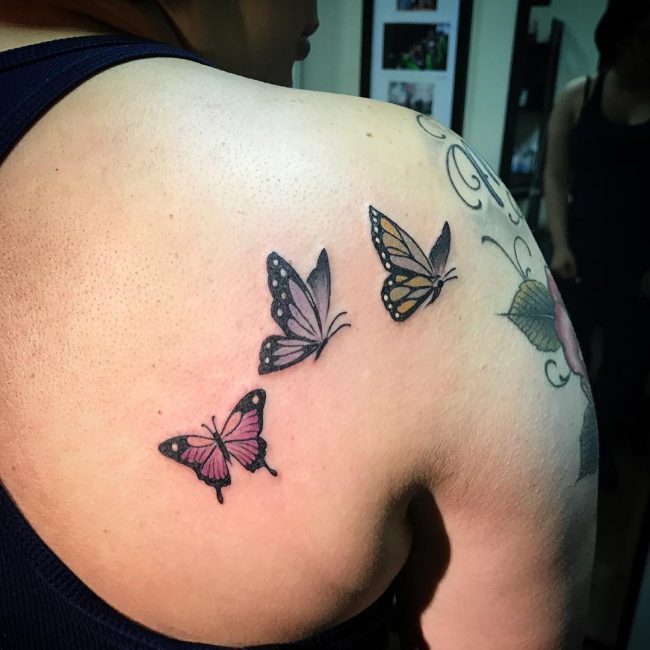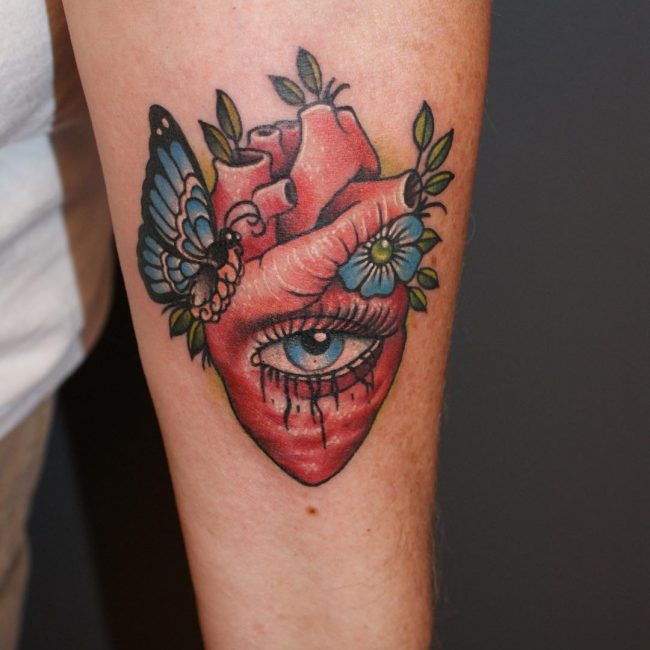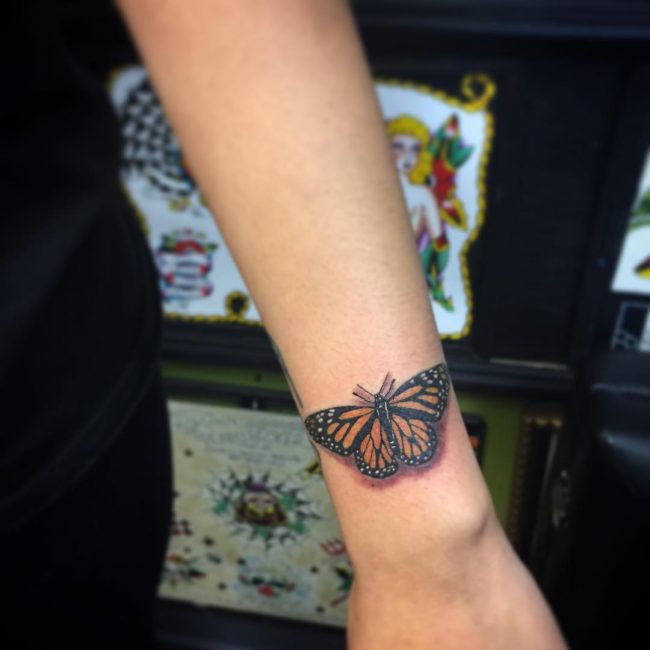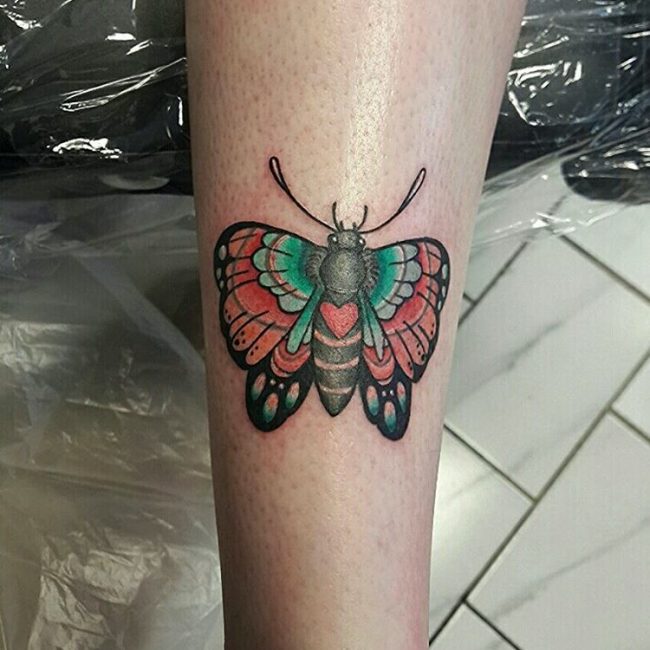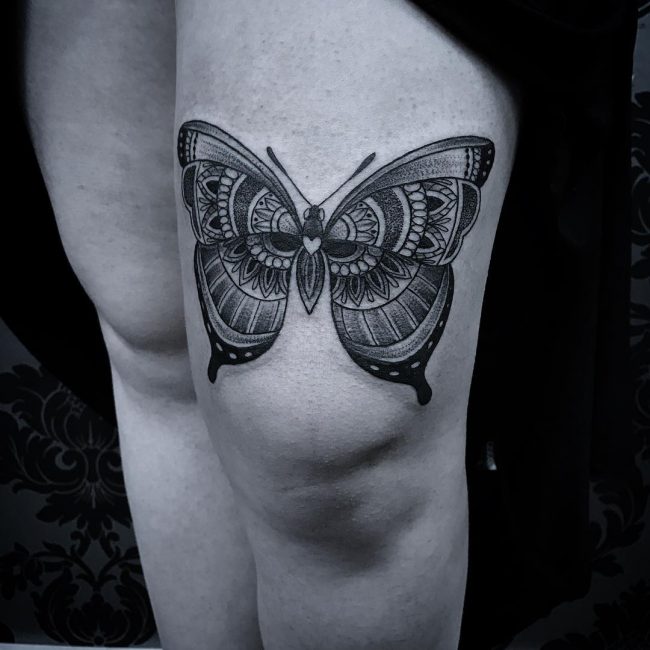 If you want to have butterfly tattoo designs done in this style, then you should choose the bio-organic style.
---
back to menu ↑
Color horror style
This is a style of tattooing where the subjects or content of the tattoos are simply horrific, morbid or scary things. This type of tattoo style is a combination of realism and portraiture with a scary twist.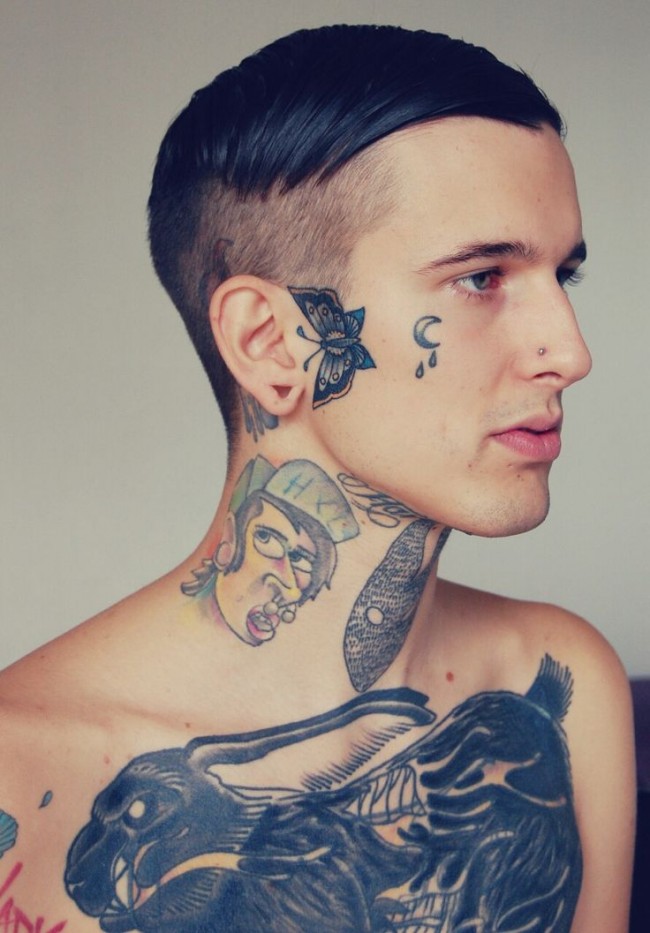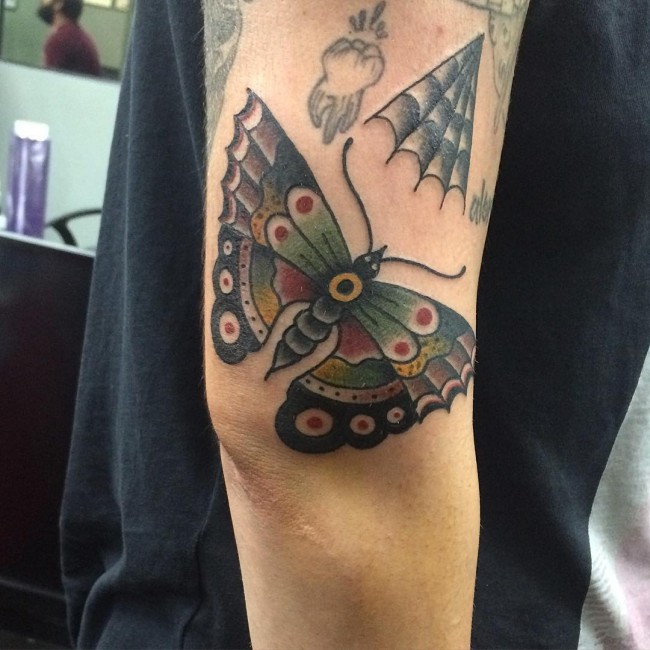 People who want this type of tattoo done often request characters from horror movies or simply want monsters drawn on them. This style of tattooing is not suitable for a butterfly.
---
back to menu ↑
Black and grey horror style
Very similar to the color horror, this is a style of tattoos where the images depict horrific monsters.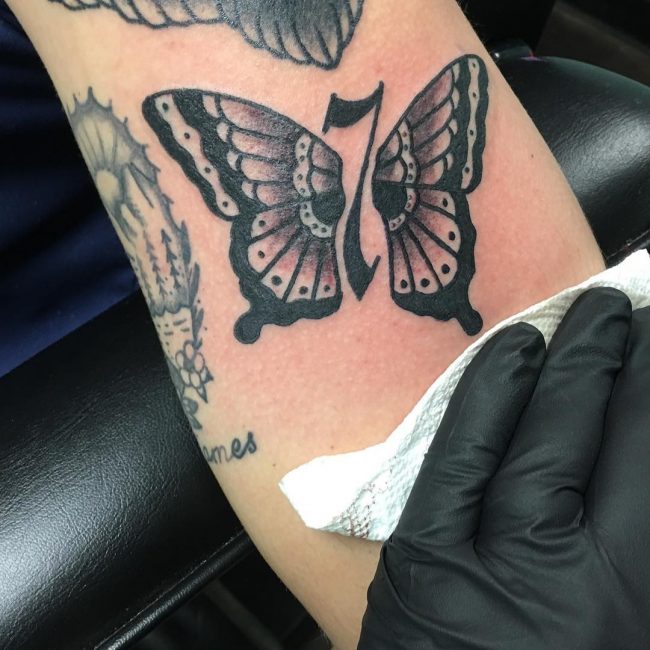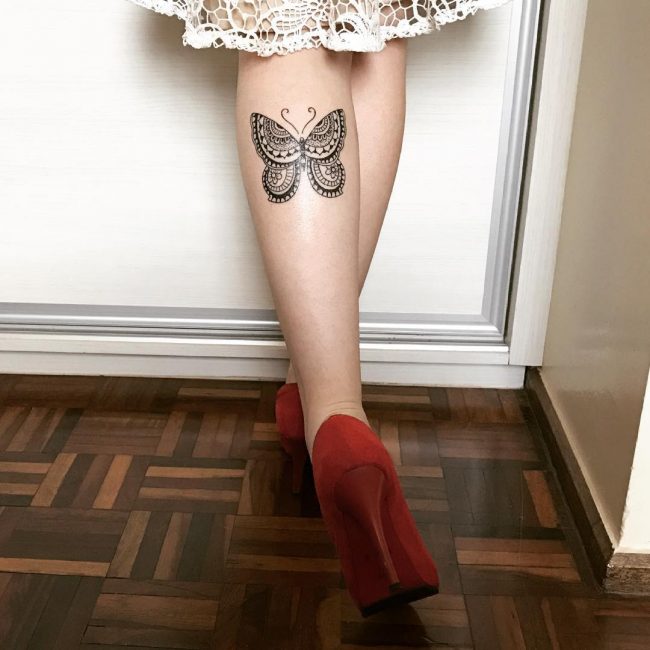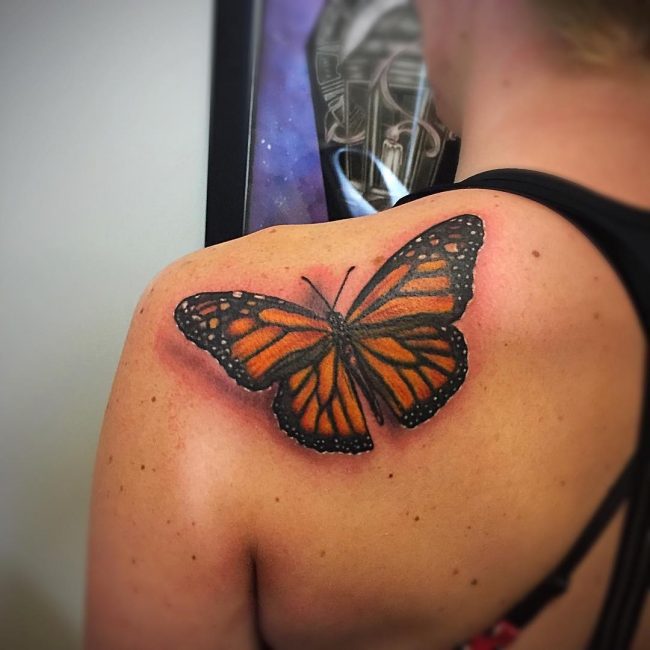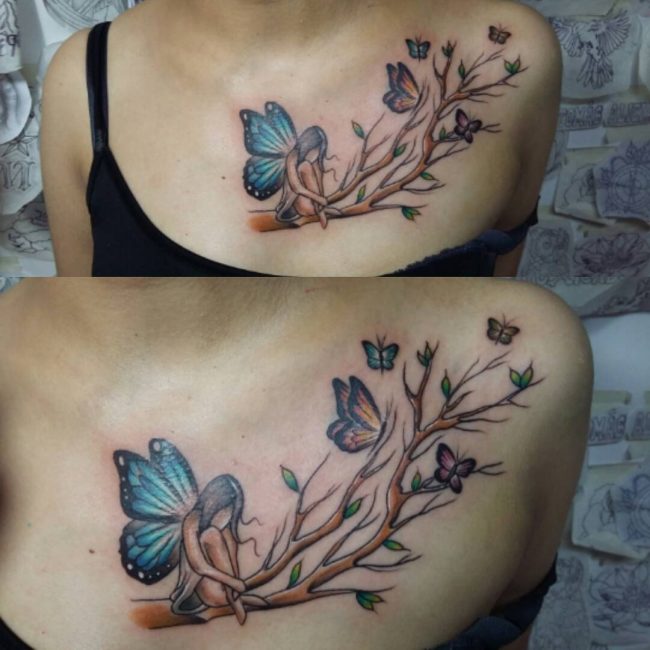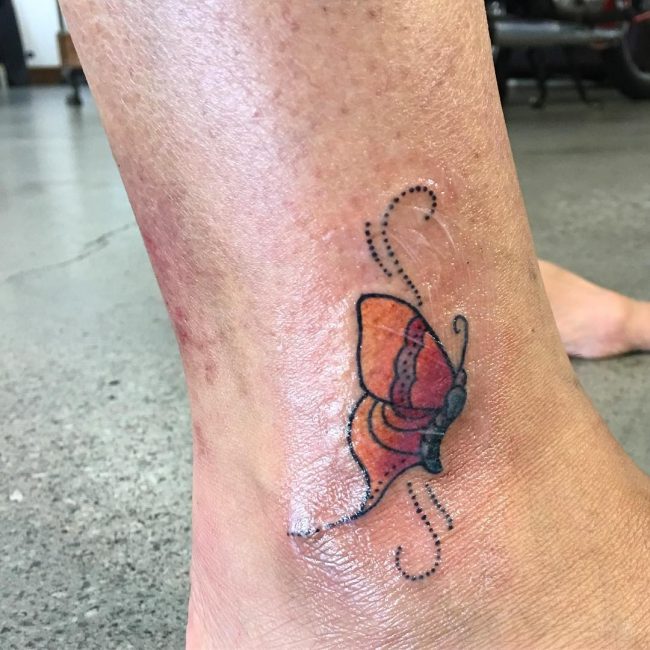 This style was made popular by Paul Booth. The style has elements of bio-organic imagery in them. A butterfly cannot be brought out well in this style of tattooing.