110+ Amazingly Elegant Guardian Angel Tattoos – Designs & Meanings (2020)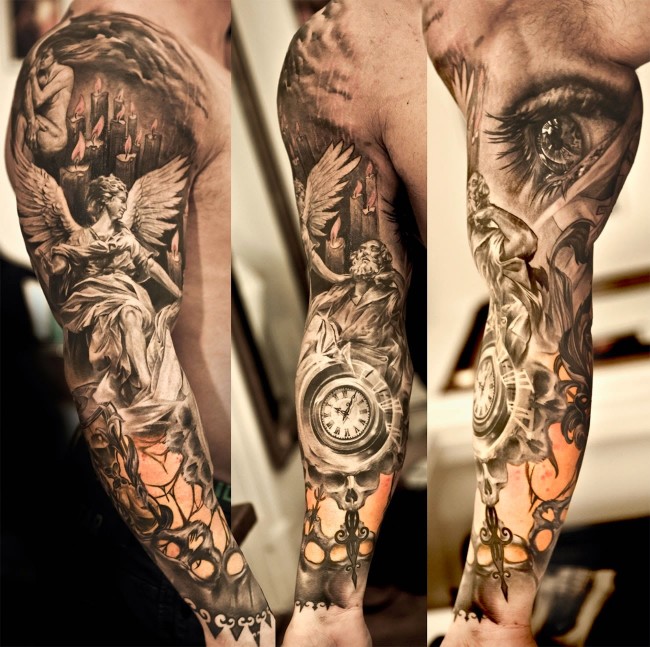 Among the most unique and elegant tattoos of all times are the angel tattoos. These tattoos are very common across the world and many people apply them with different motives. They can be worn by both women and men.
These tattoos also come in different types and design. They tend to be very symbolic and amazingly elegant.
Contents: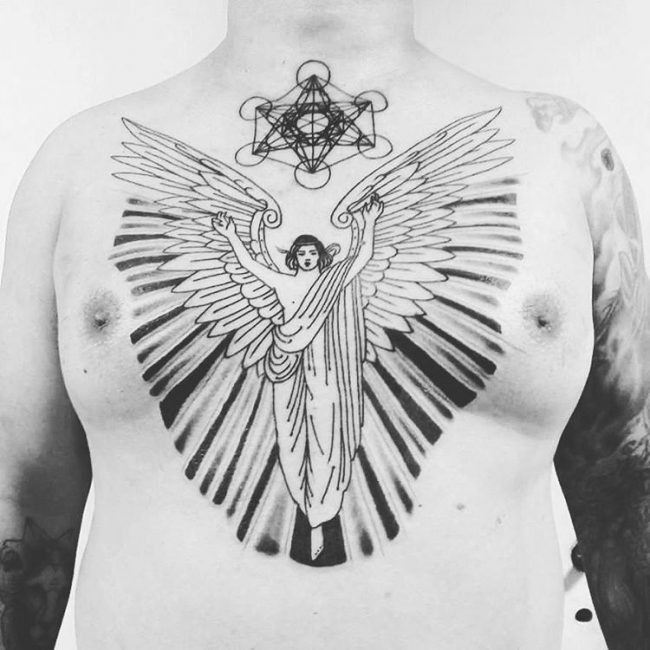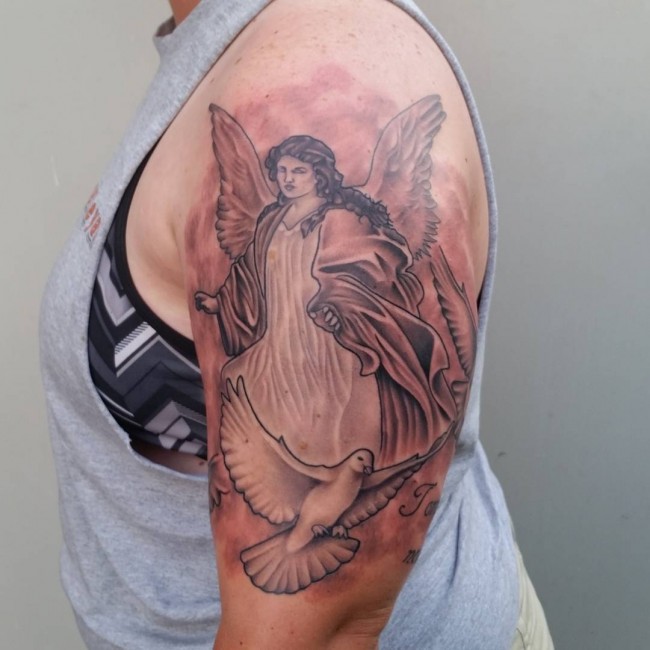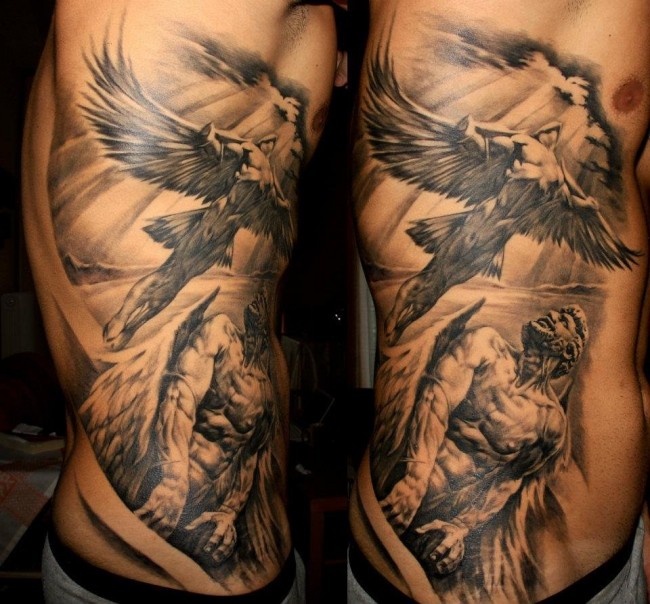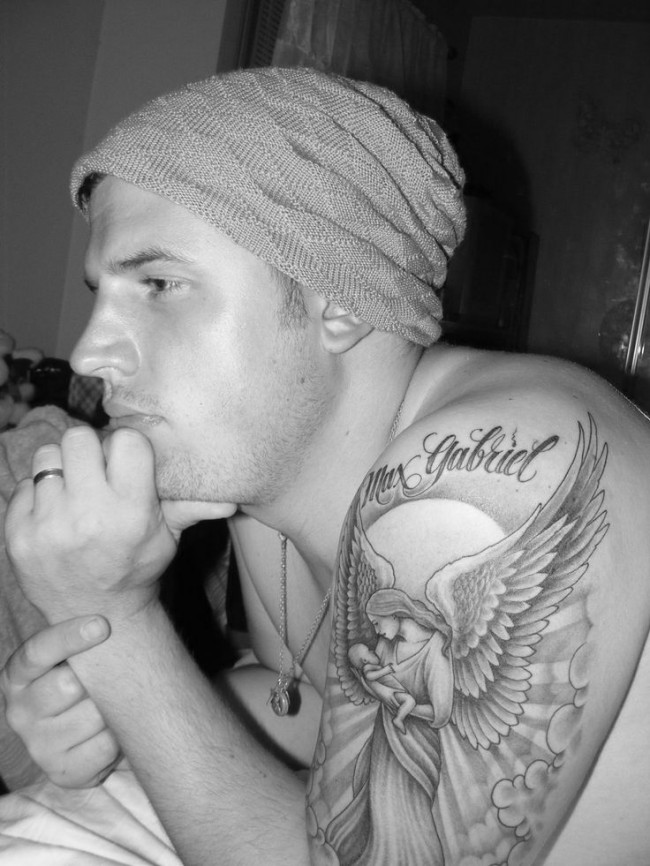 Meaning 
Technically, these tattoos will be applied with different meanings. Those that are applied by men will have a different meaning, compared to the ones applied by women. The tattoo for the angel will be applied and they will symbolize different things.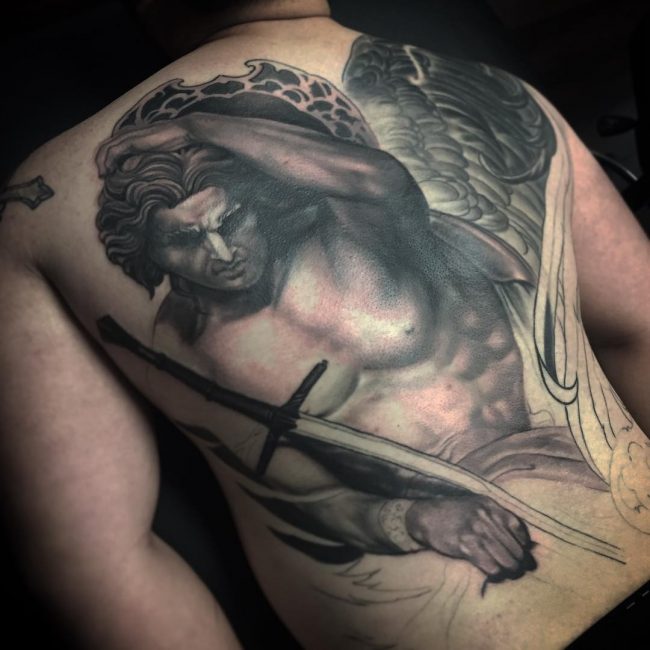 Originally, the angels were related to the role of delivering a message or protecting. They are believed to deliver a message to the humans, from God. Others are known to be common Guardian angels, who protect humans from the forces of darkness. A Guardian Angel is Angel Michael, who was mentioned severally in the Bible.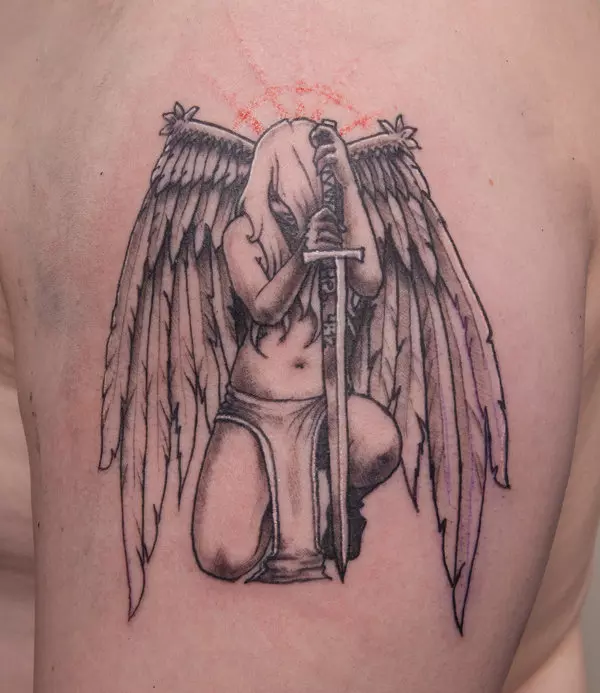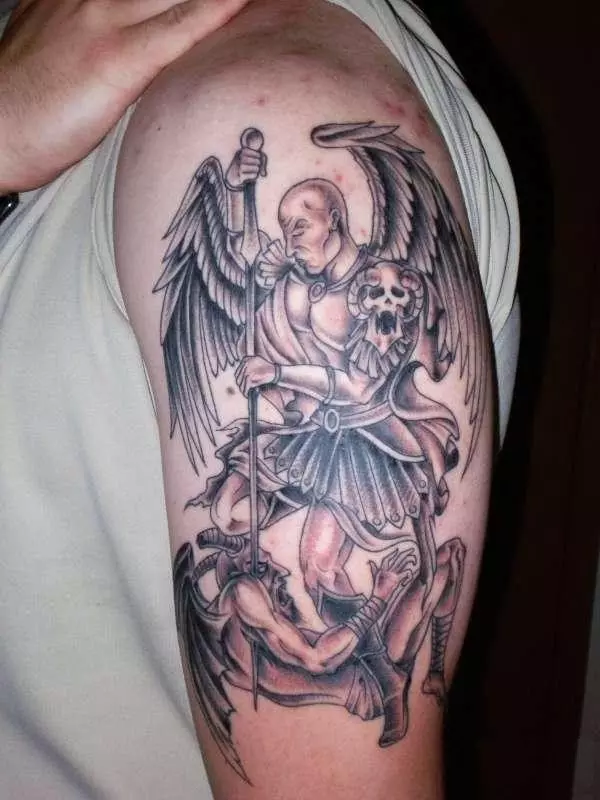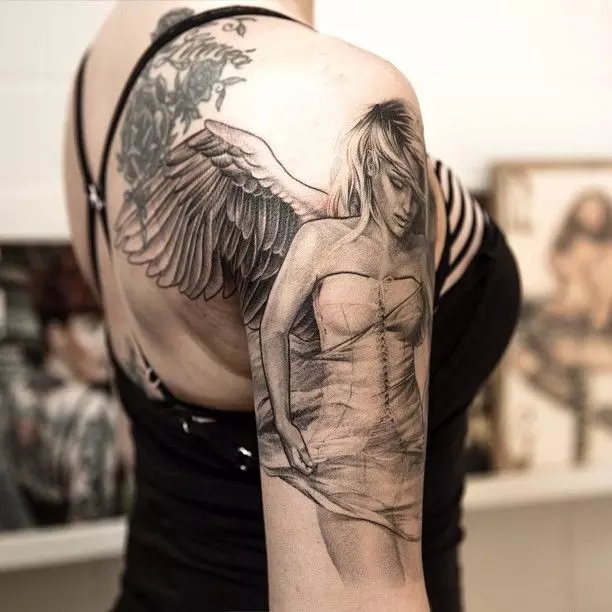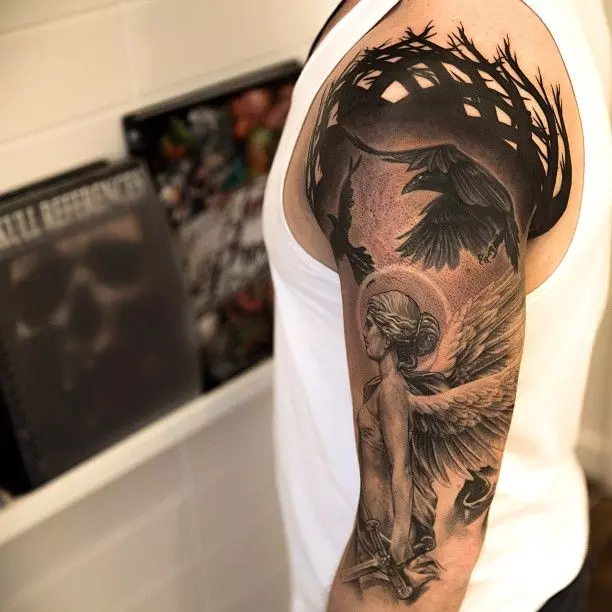 For that, people will apply this tattoo mostly as a sign of spiritual protection or any other thing to do with their spirituality. So when a person applies the tattoo of an angel on their body, they are covering themselves with the power of that angel.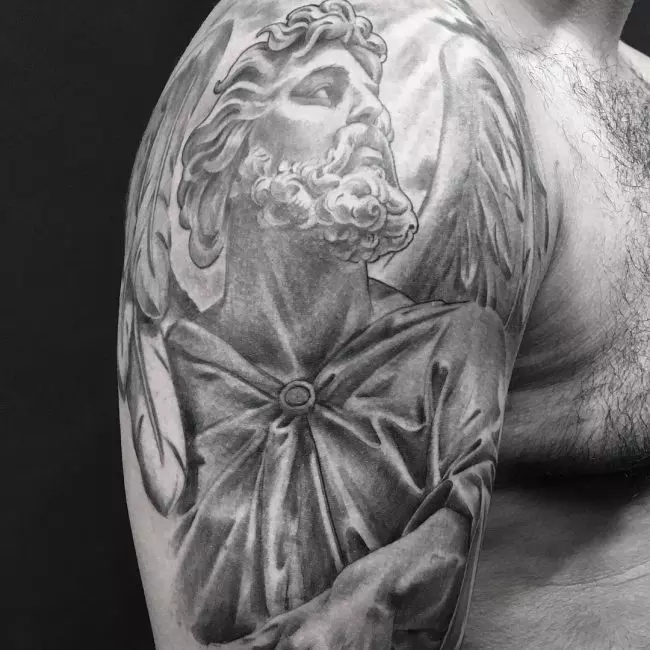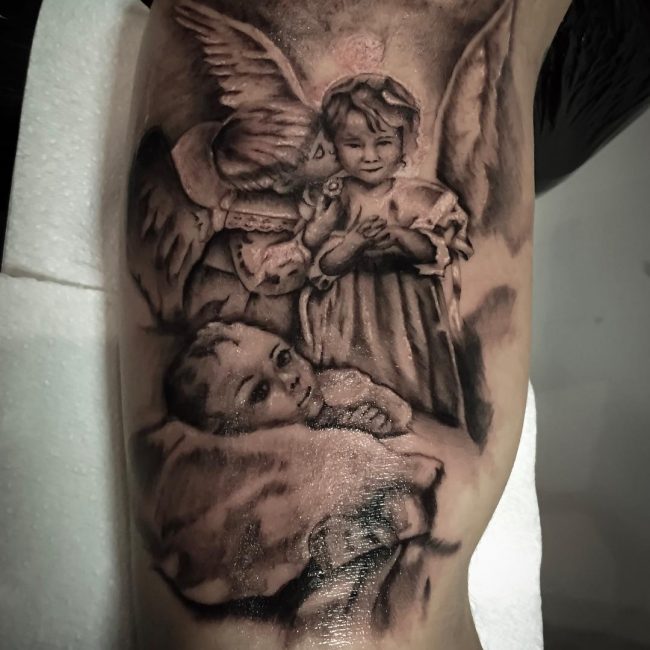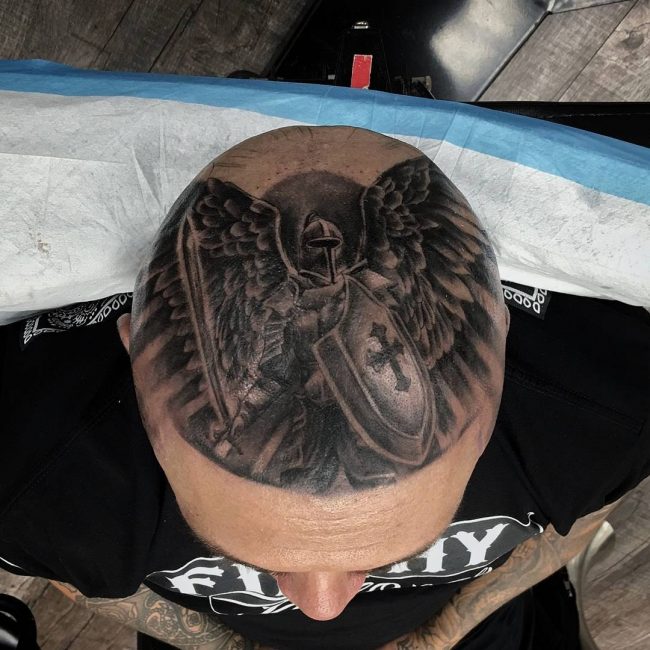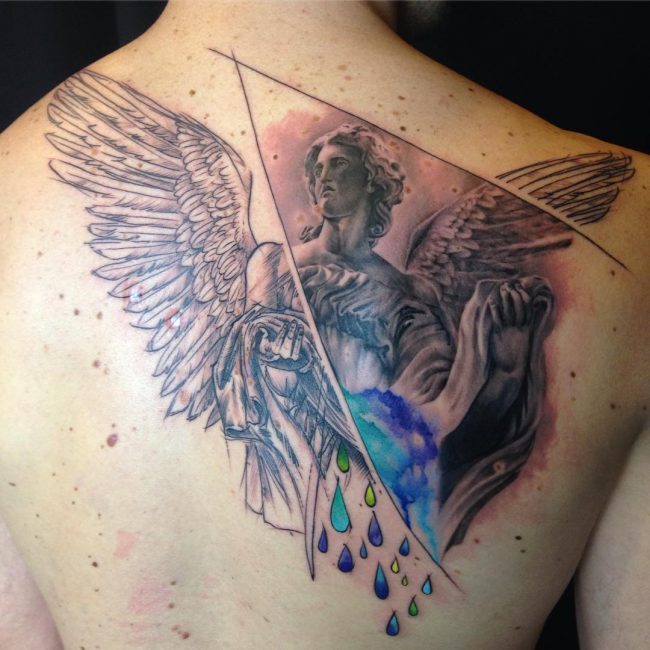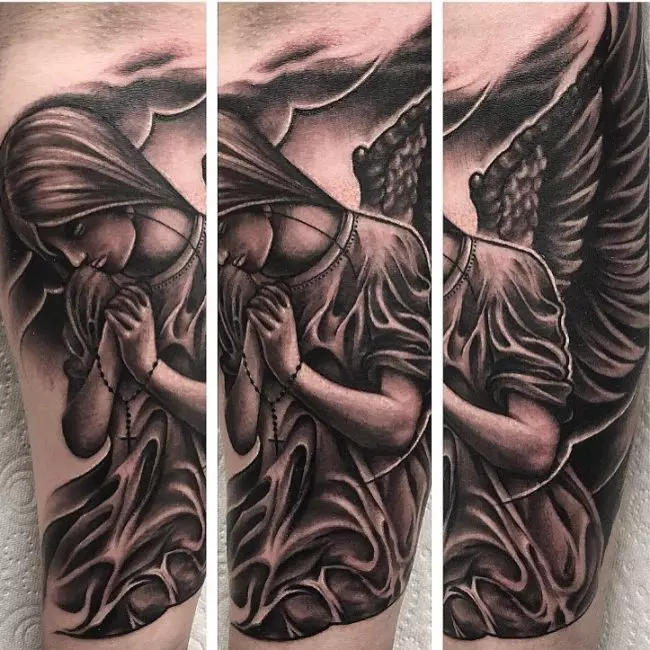 For the women, they will apply the tattoos of angels to represent calmness and serenity. Conversely, men will apply the tattoo mostly as a sign of a higher self. Everyone will apply the tattoo with a different meaning.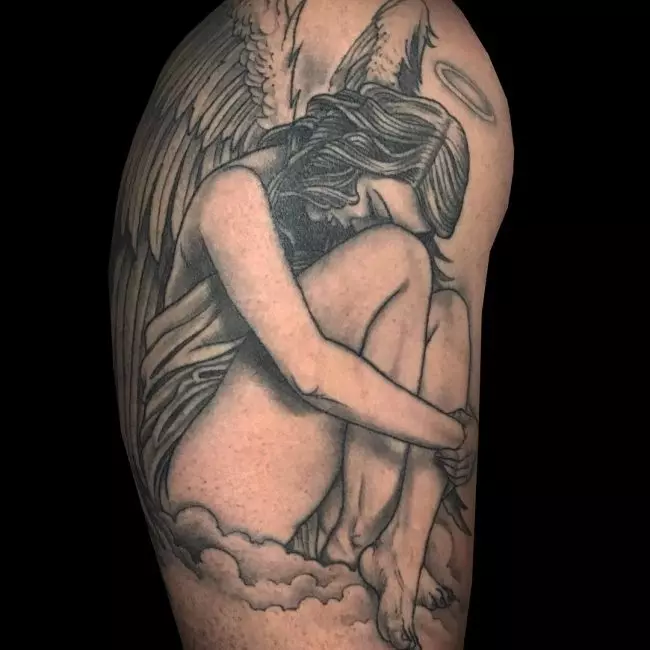 All in all, the tattoos will represent innocence, beauty, peace, love, purity, spirituality, faith, devotion and protection.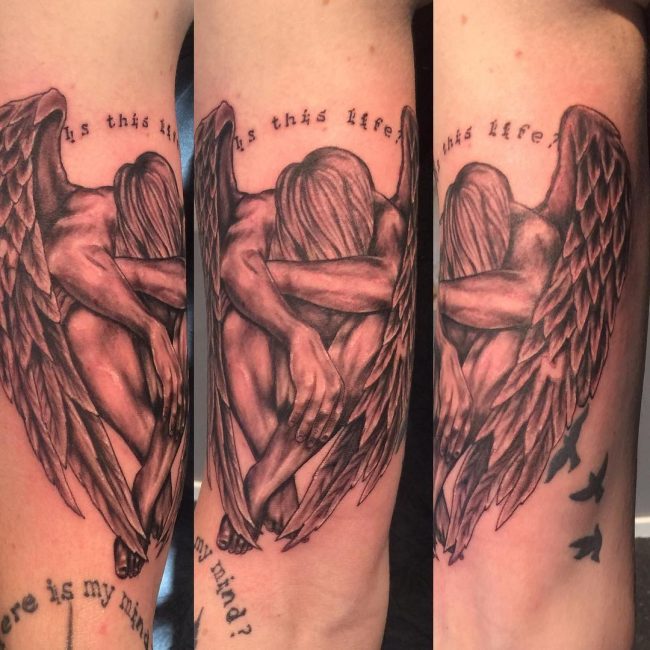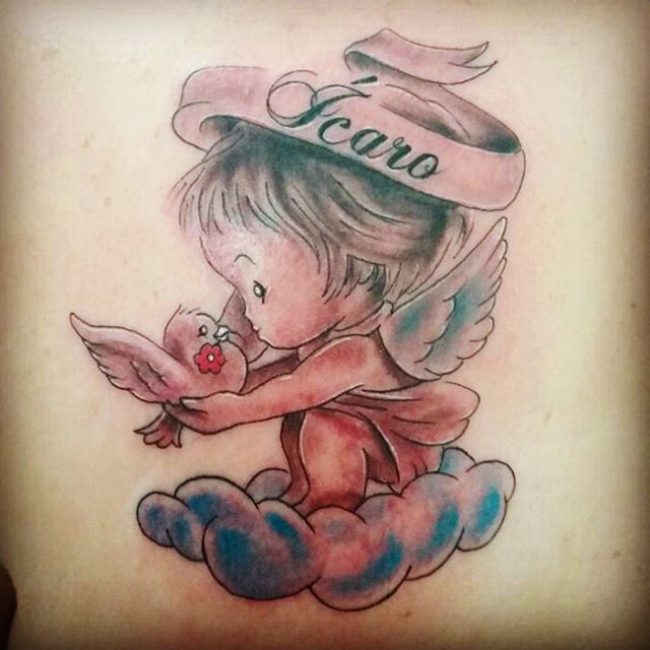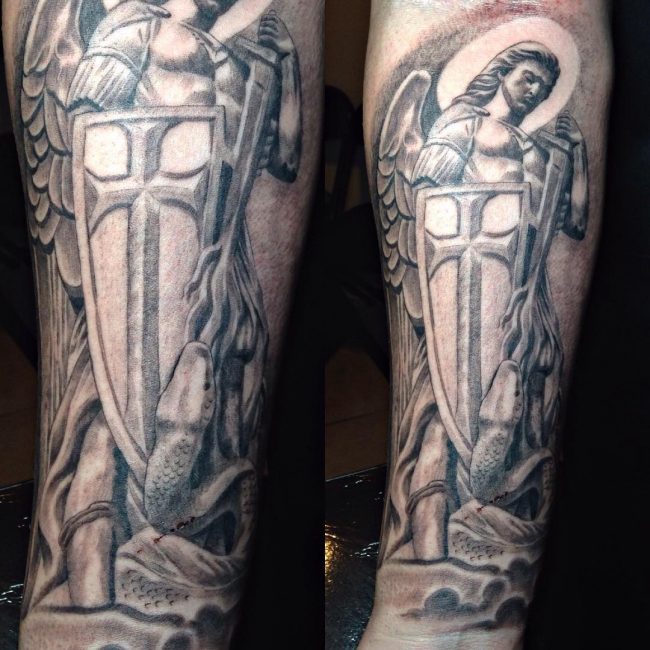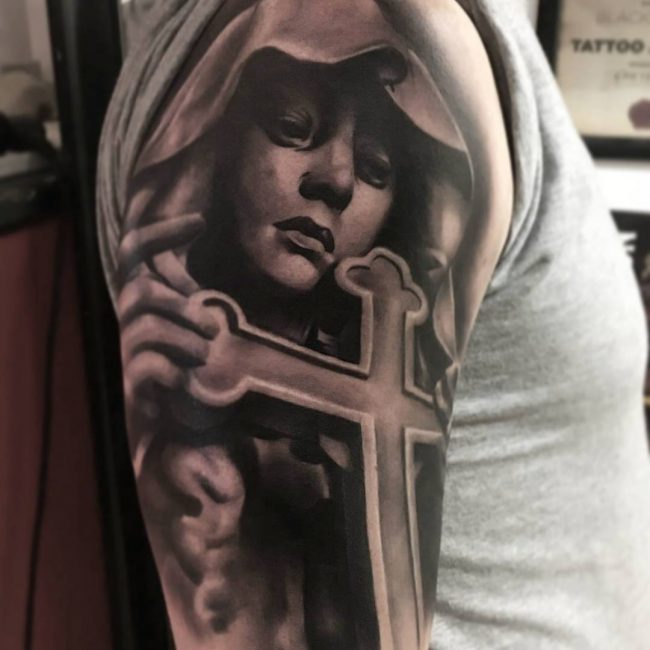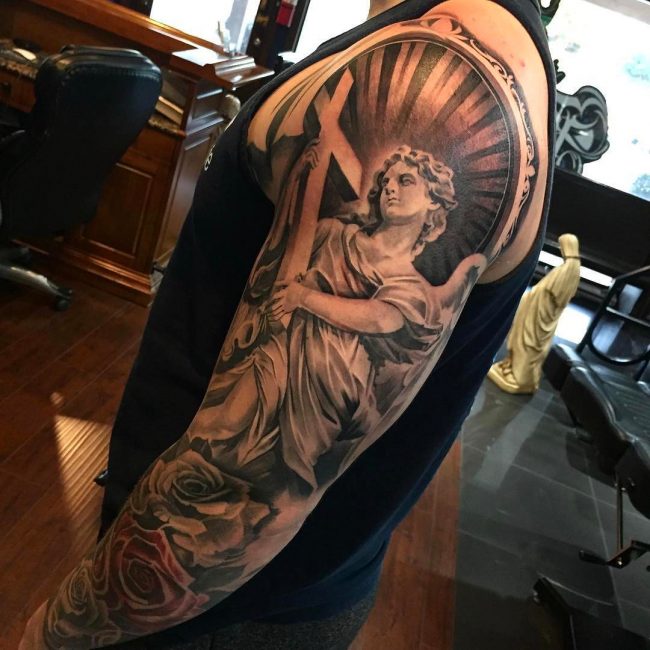 These tattoos can also be used as a way of commemorating a person who has died, especially if they ha good deeds. Many cultures also believe that the dead become angels that protect the living. With such a tattoo, the wearer will always remember the deceased.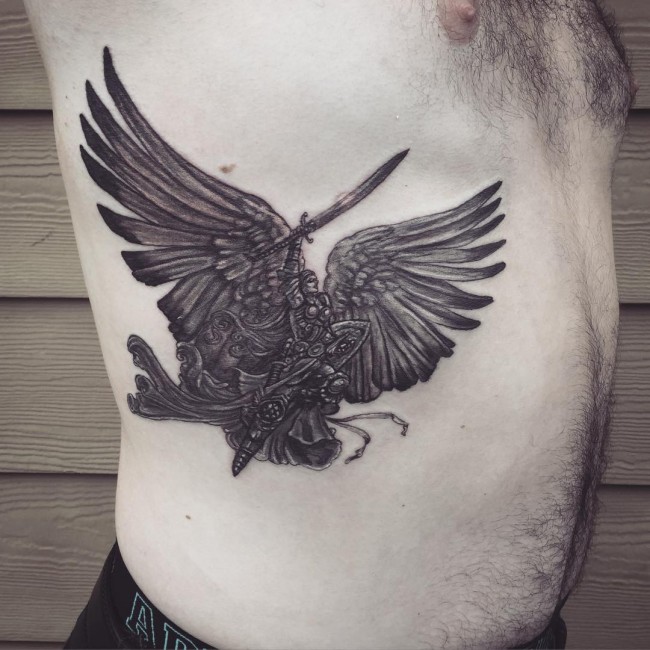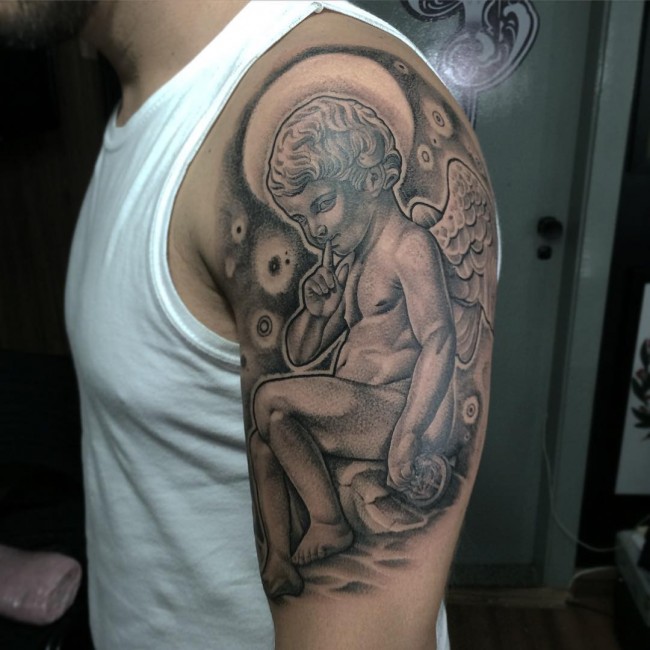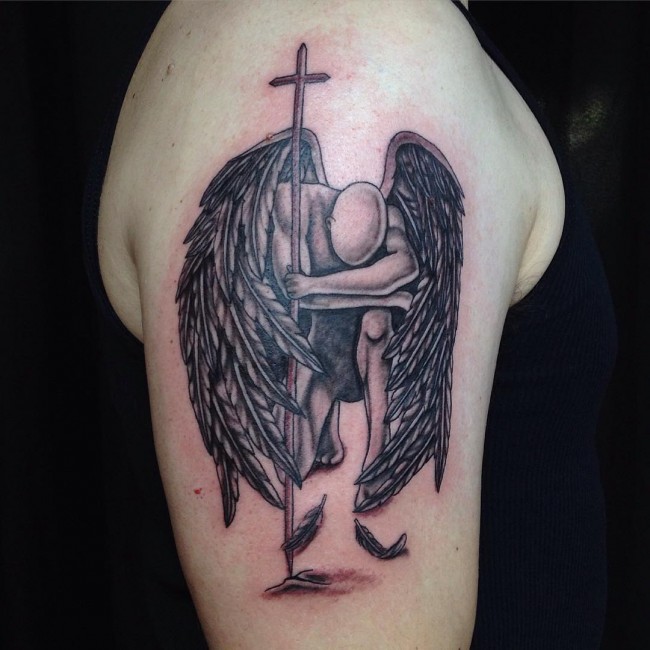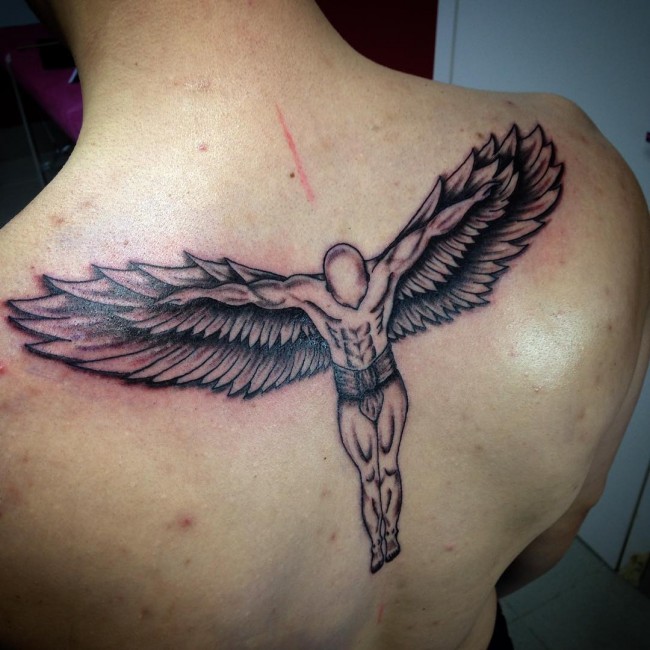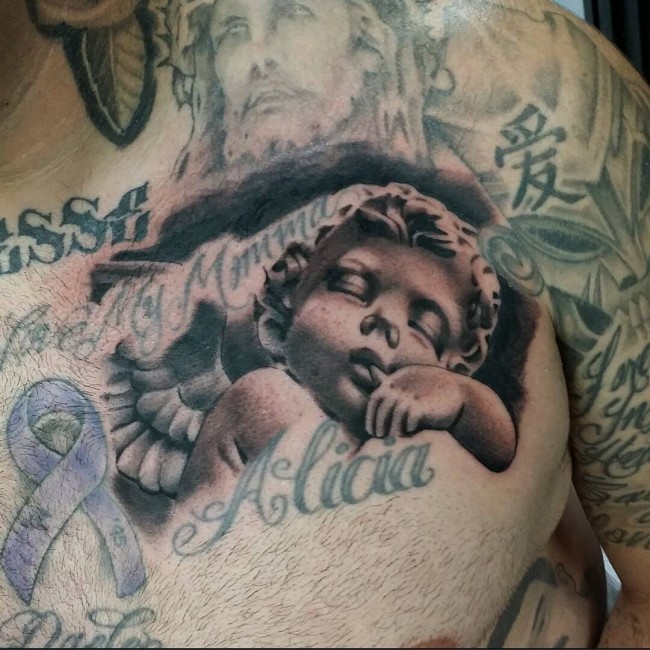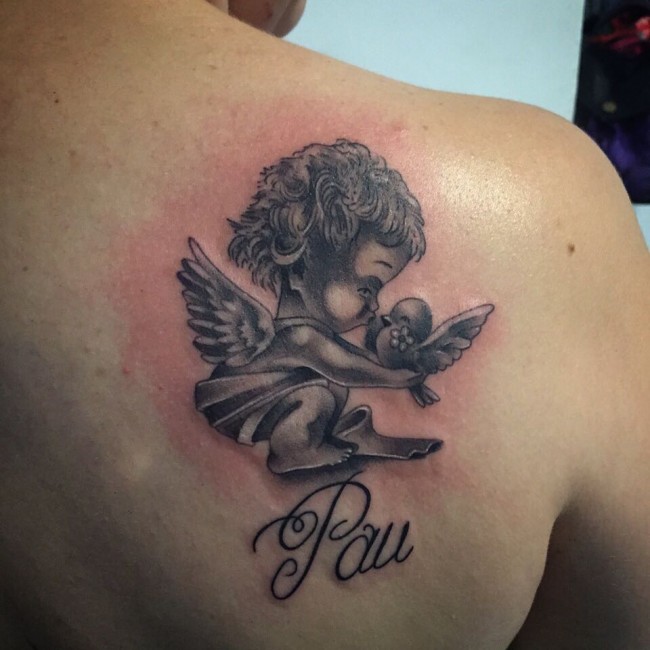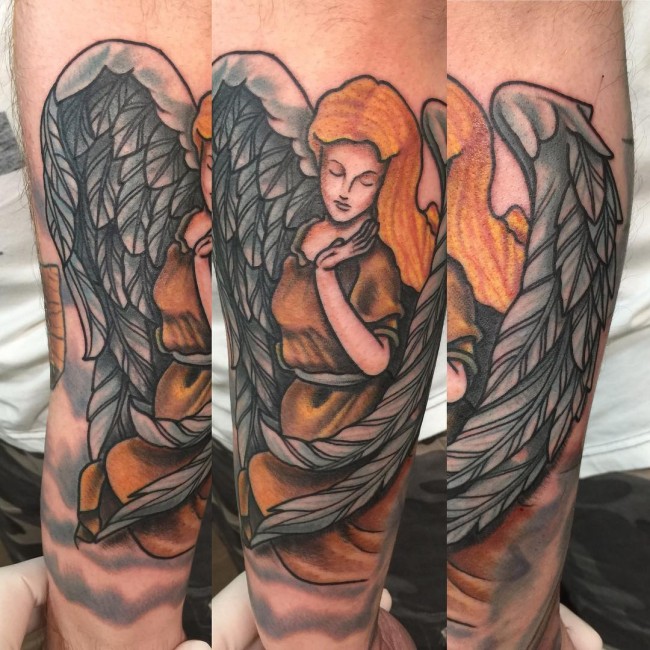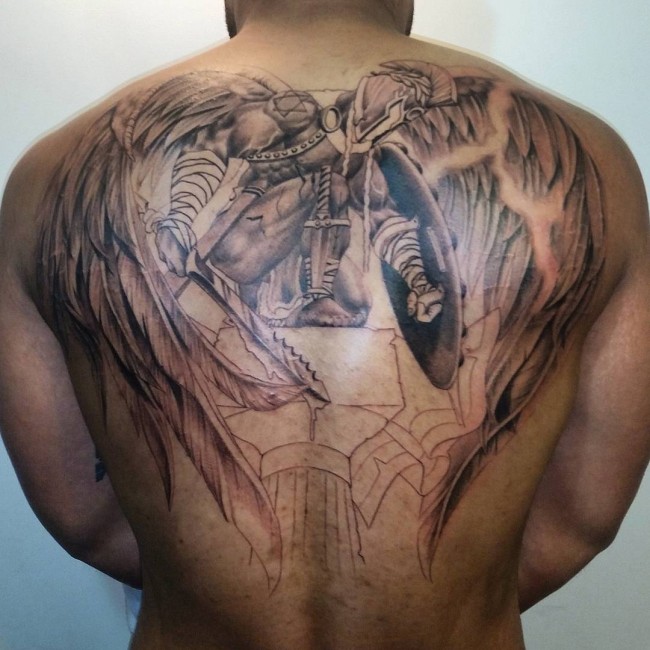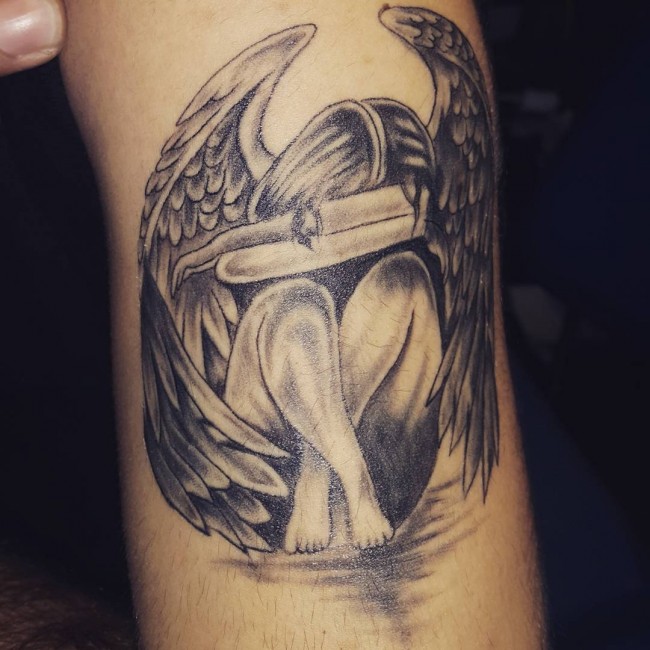 ---
back to menu ↑
Placement 
These tattoos are one of the most complicated, in terms of what their details. Every tattoo of an angel must include a set of wings. The wings themselves are very delicate when drawing, which means that they need a professional. Also, they tend to be detailed and will only look good when in a larger size.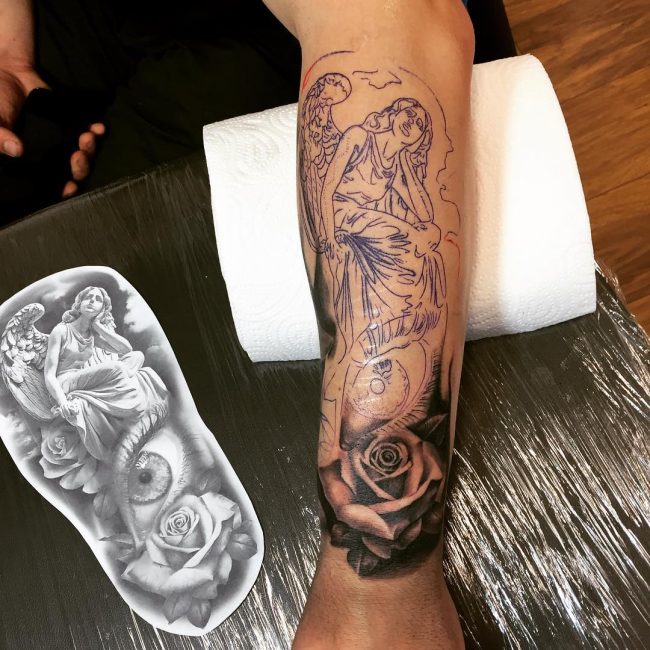 The most common areas of placement include the back, the side of the belly, the thighs or the arm. They will barely be drawn in small sizes, meaning that they will mostly be applied in areas with more skin.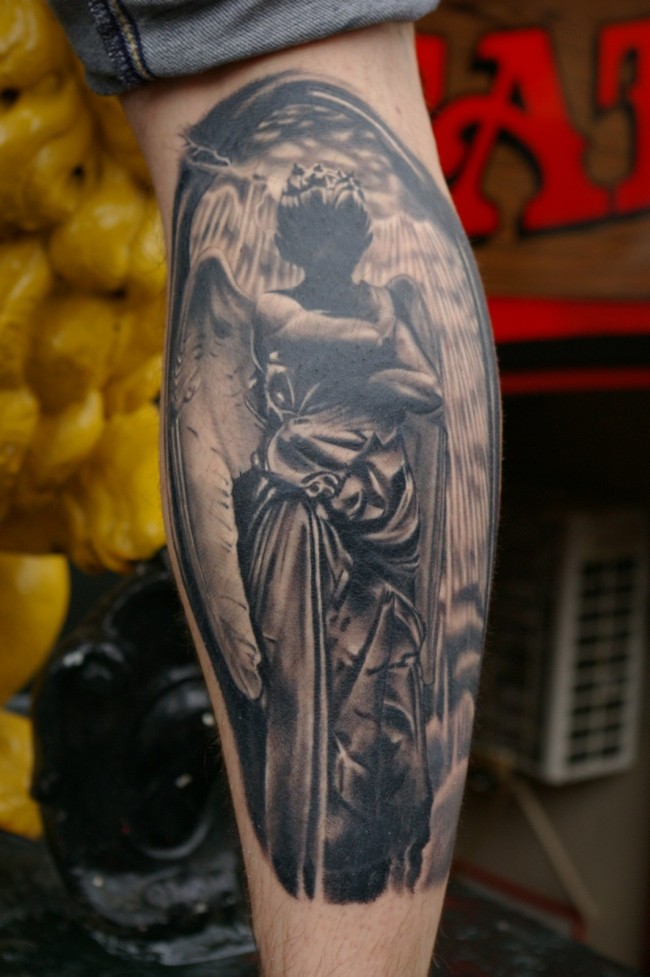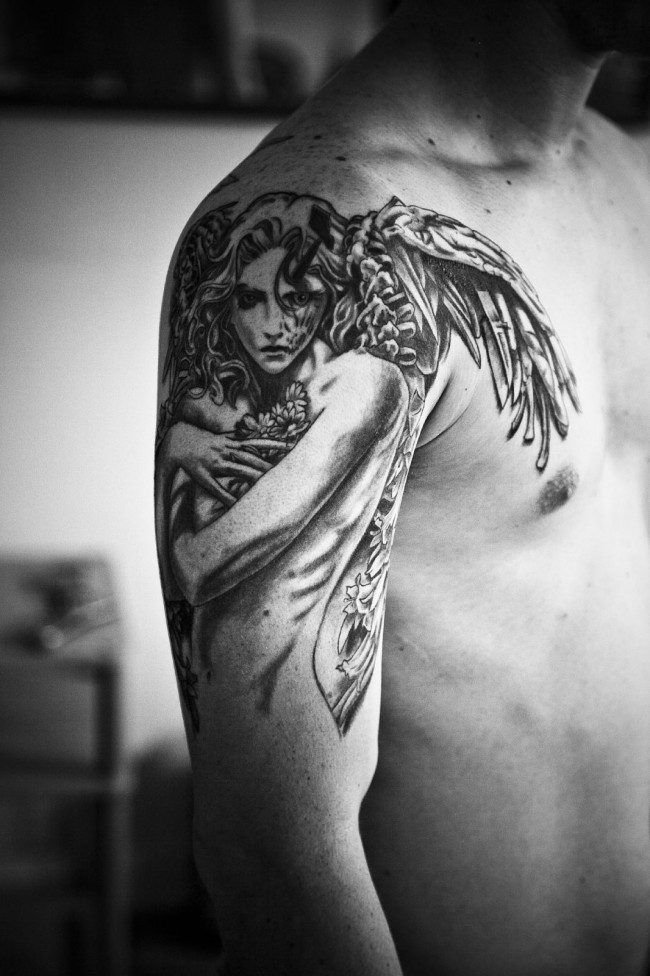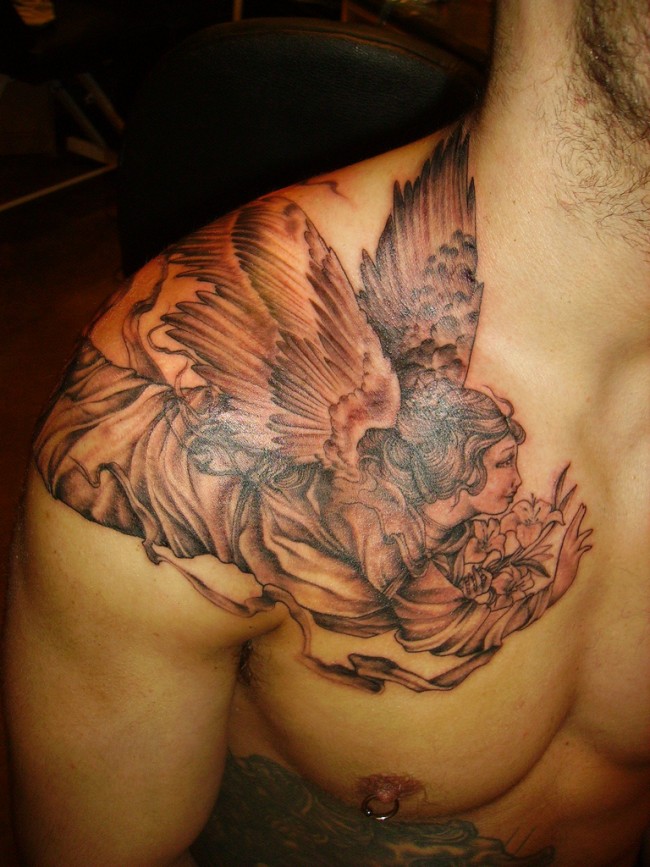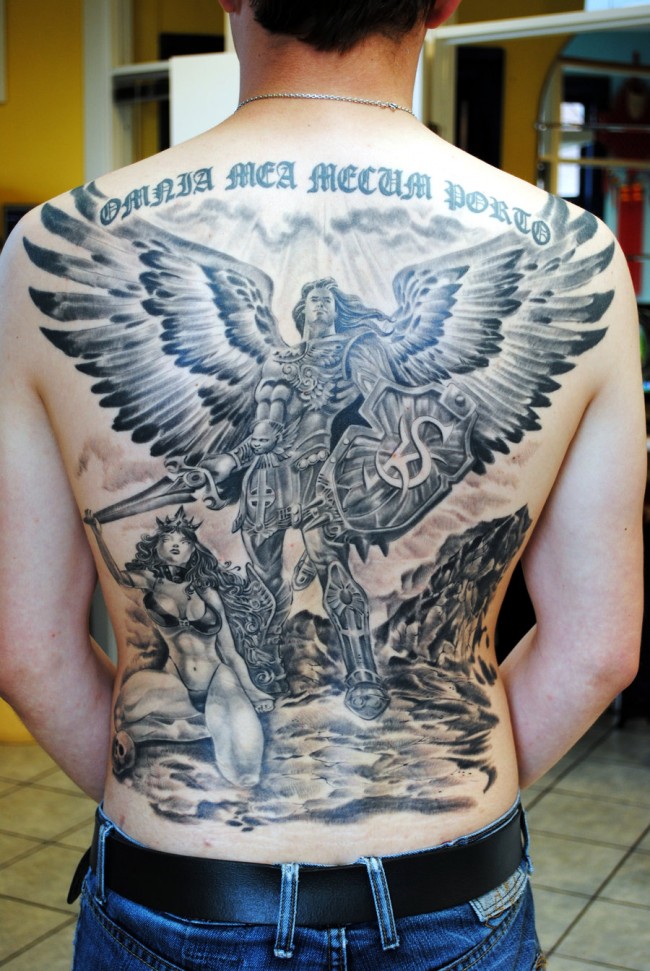 ---
back to menu ↑
Types Of Angel Tattoos 
These tattoos are drawn in various designs, making them have different meanings all together. Here is a look at the common types of the tattoos for angels. 
These are common and even though they somewhat resemble the wings of a big bird, they have a special display. These wings will be drawn instead of having the whole angel drawn. They will be mostly drawn on the back and they will cover a bigger part.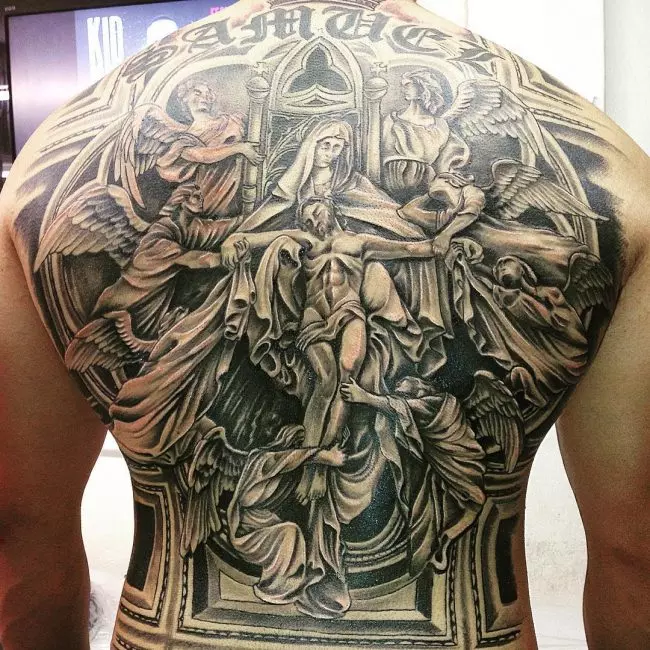 They will be drawn by both women and men and they mostly symbolize freedom and a free spirit. They can also be applied to symbolize independence of the wearer. The angel wings will be applied in various ways and they will also have different extra objects and symbols.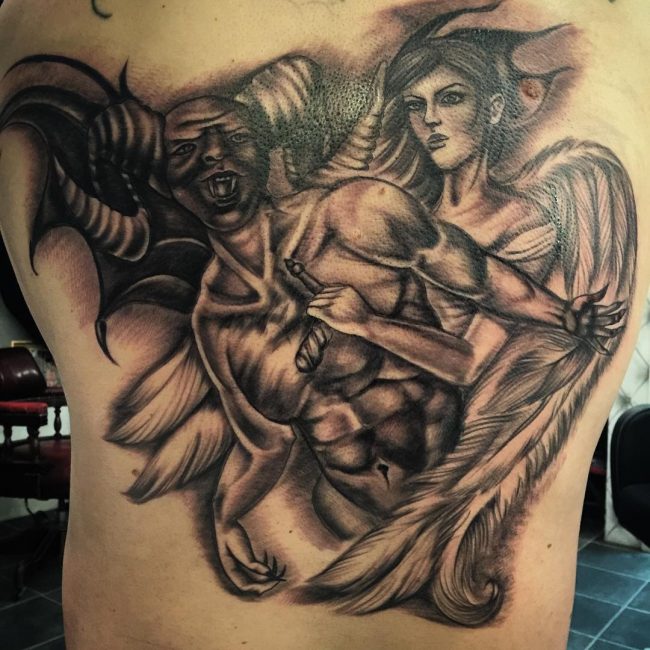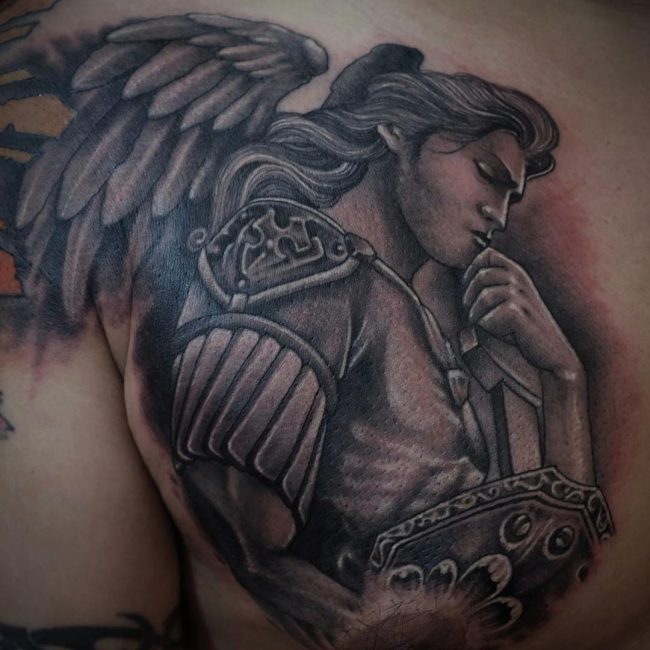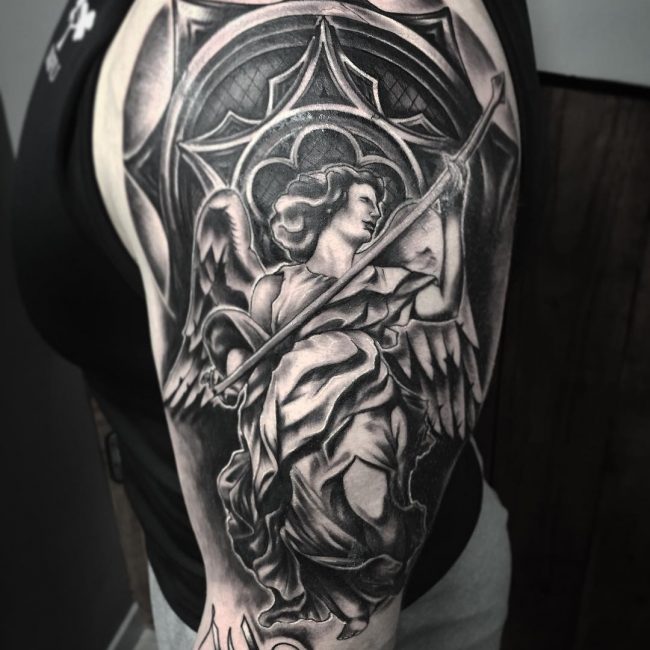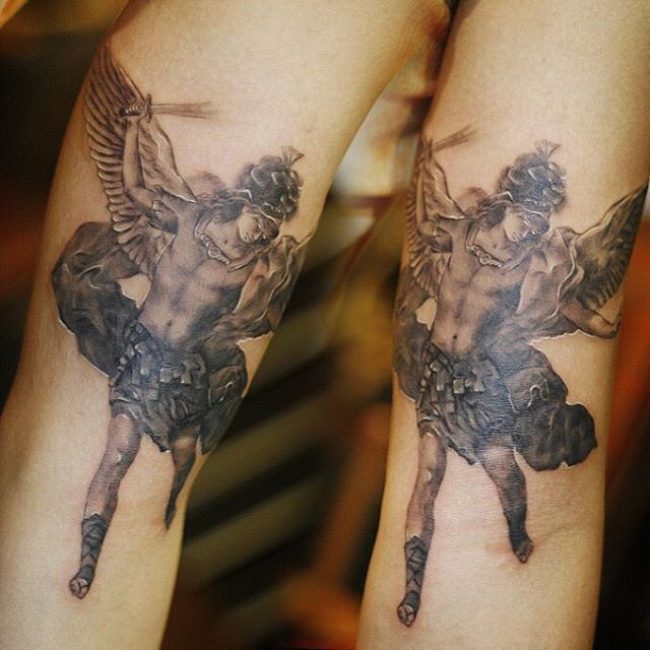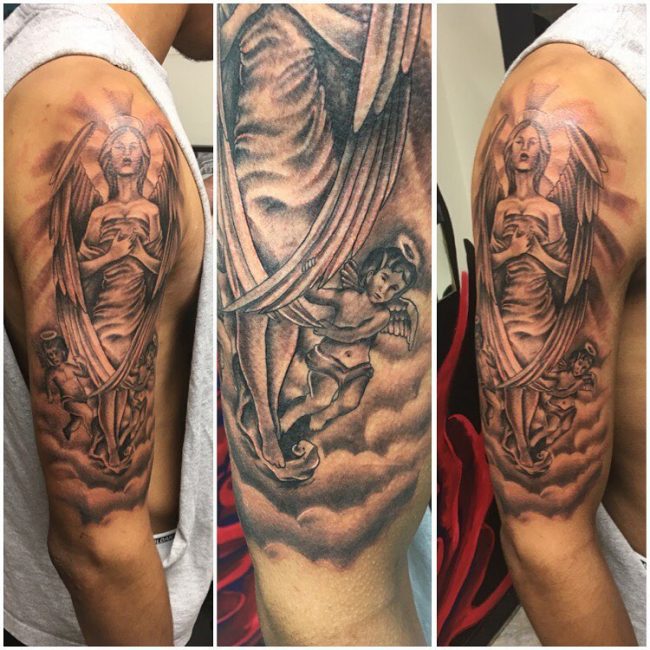 They can be drawn alone, or can be drawn with a heart, a halo, cross, or a key and lock. Also, they can be applied to symbolize victory over a past struggle or trouble. In most cases, the angel wings will be applied to the shoulders.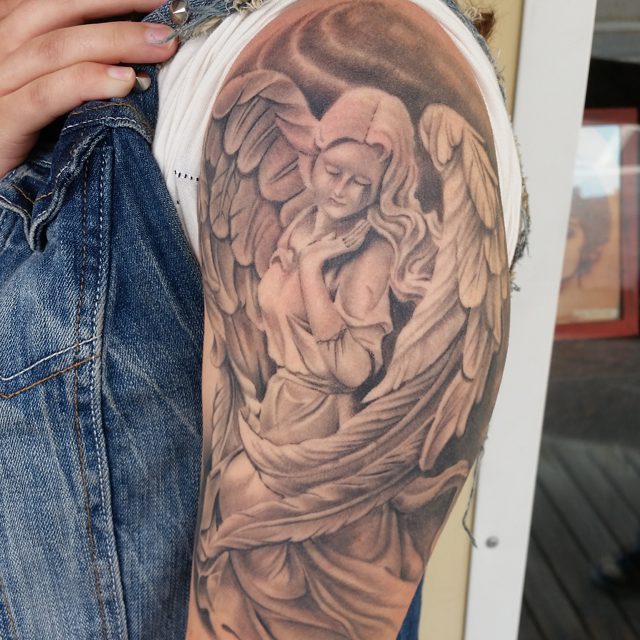 They will be mostly applied around the shoulder, where many believe they would grow if humans had wings. They can also be applied on the lower back.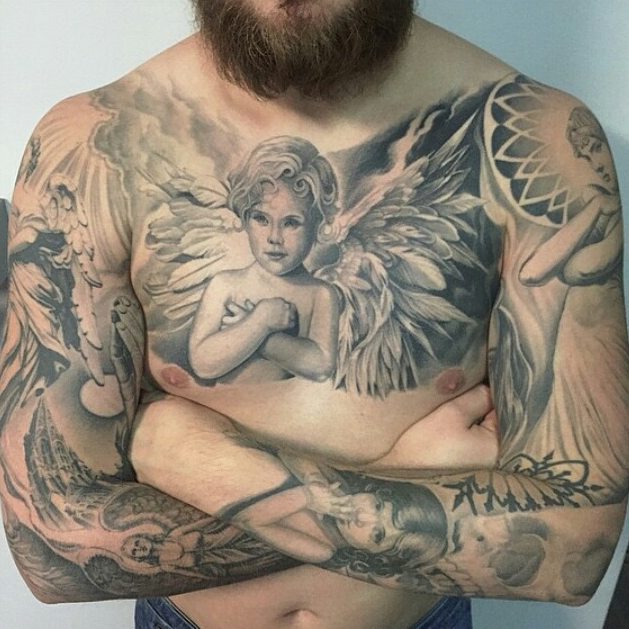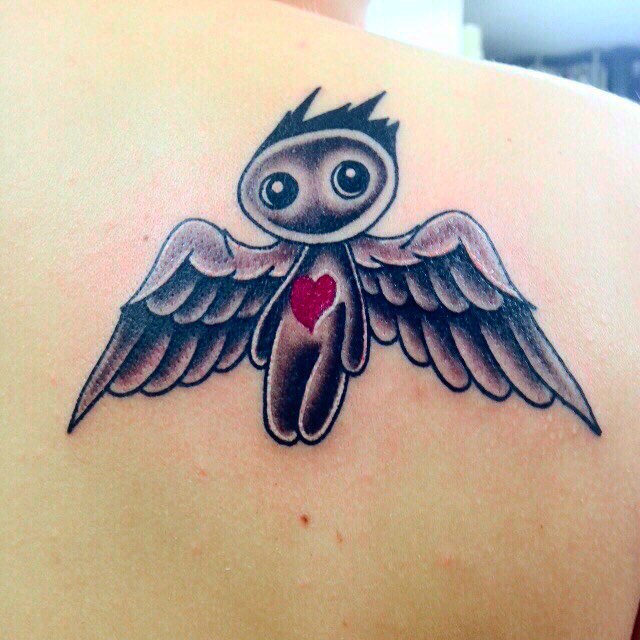 This one is believed to be the highest-ranking angel in the spiritual world. They are believed to be the ones closest to God and have extreme powers to defeat any other being. St. Michael or Angel Michael is the most popular archangel that is the warrior of God.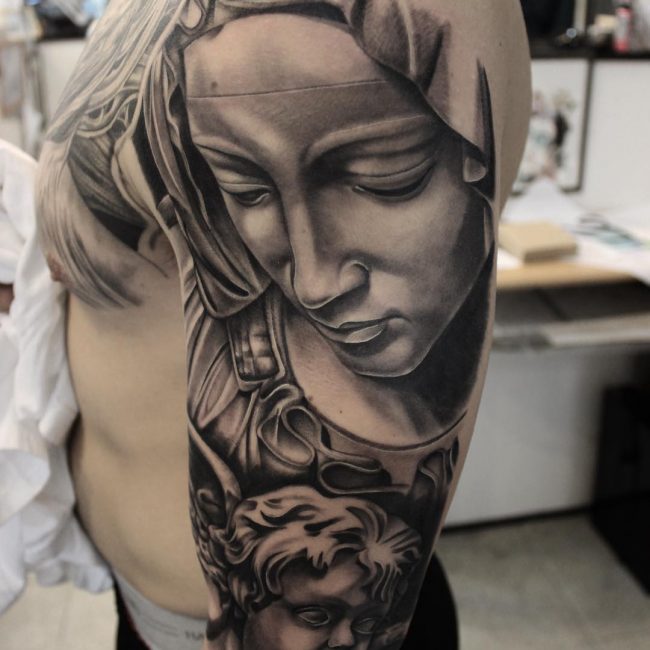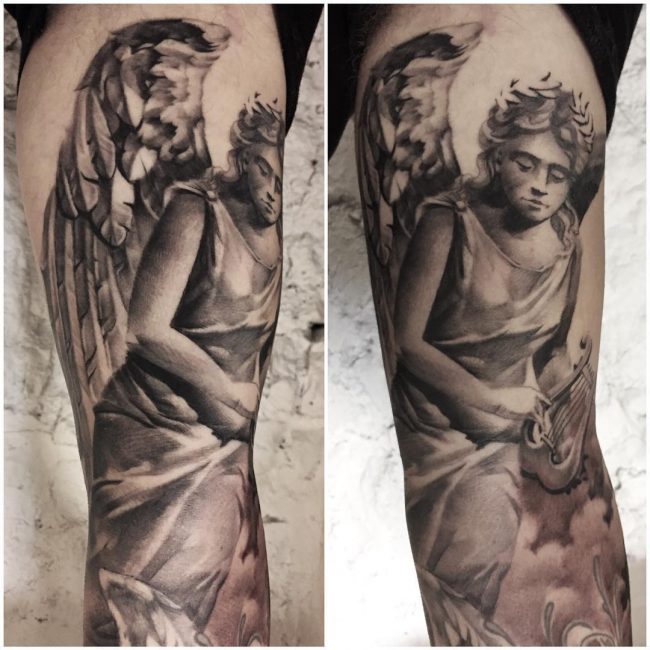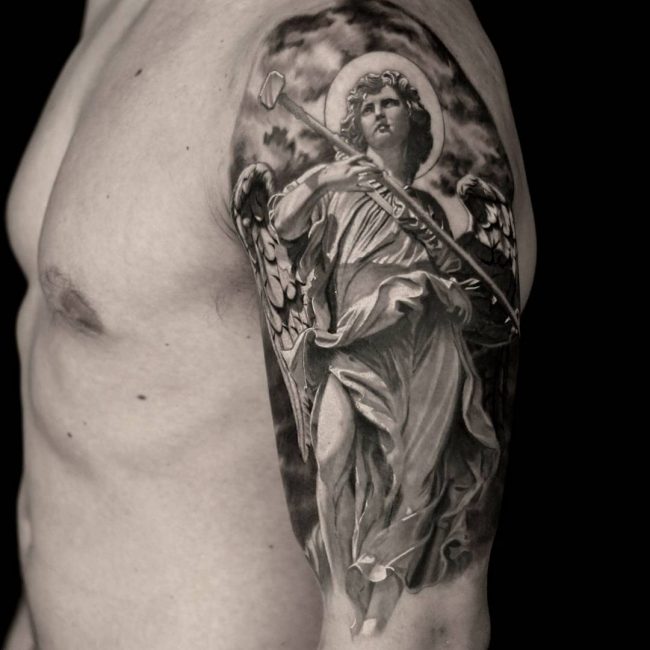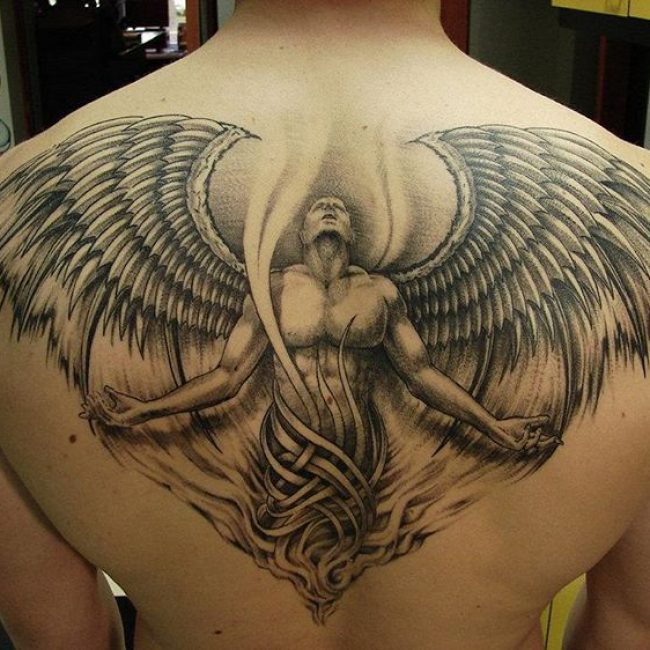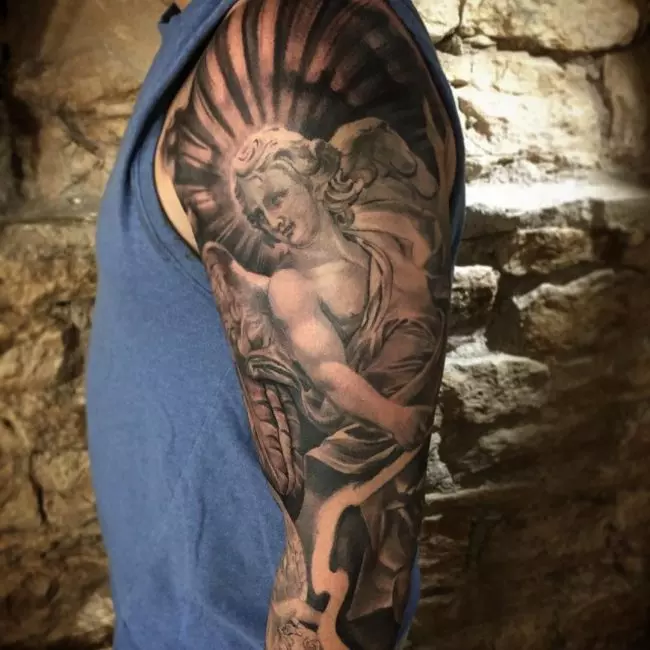 Lucifer, who was then a fallen angel, was also an archangel. He then became a fallen angel that is known as satan. The most common meaning of the archangel tattoo is to offer protection in the spiritual world.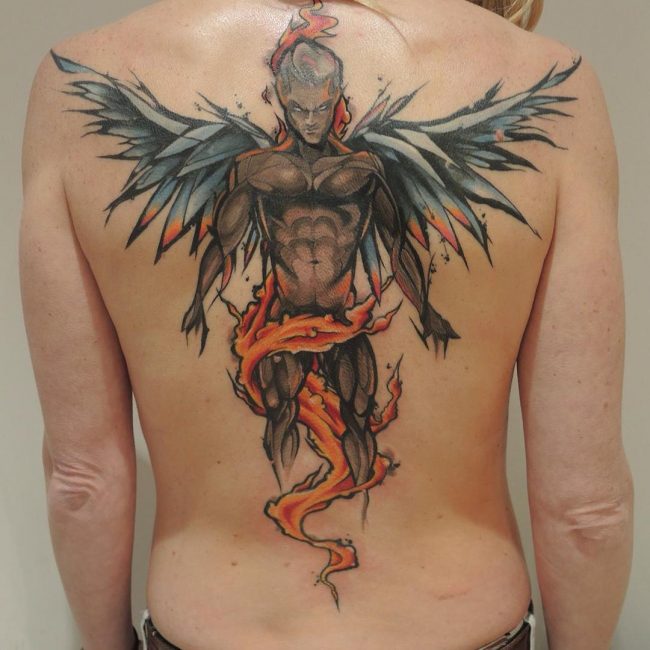 Some tattoos can entail Angel Michael fighting and defeating Lucifer, which shows victory over the forces of darkness.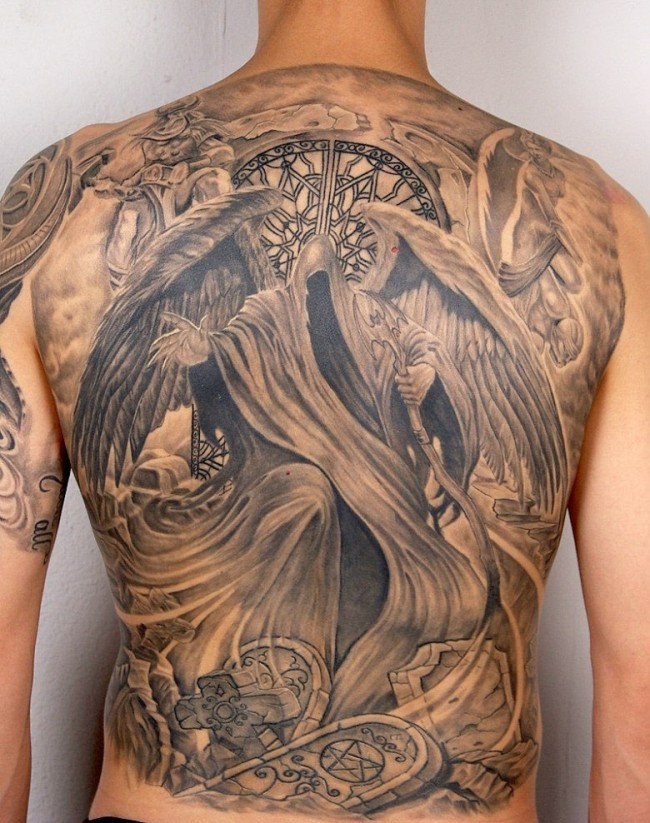 The two archangels are mostly drawn together, but it will need a professional and a perfect placement. This will help the tattoo to look more elegant.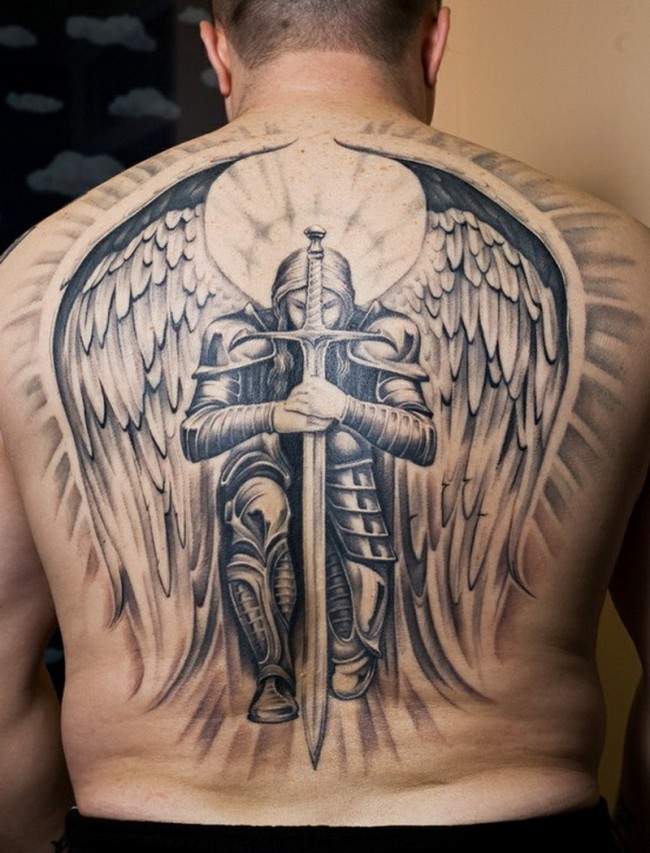 The cherubs are also some types of angels that have been mentioned in the Bible severally. These angels are mostly naked and they will have wings. In most cases, they will appear to be like male baby angels. They can be drawn with a bow or a trumpet in their hands.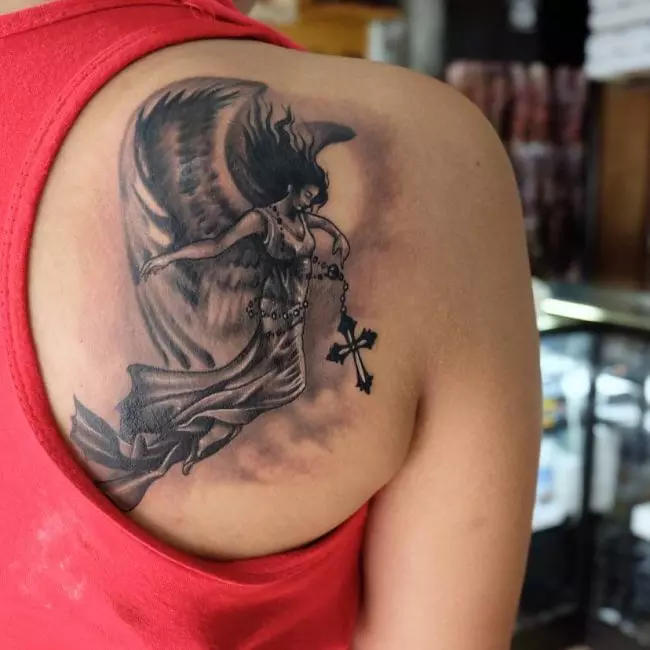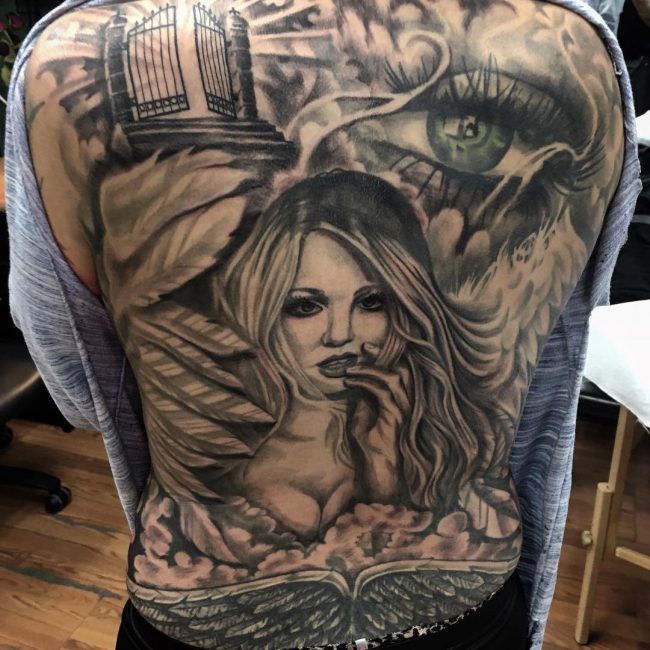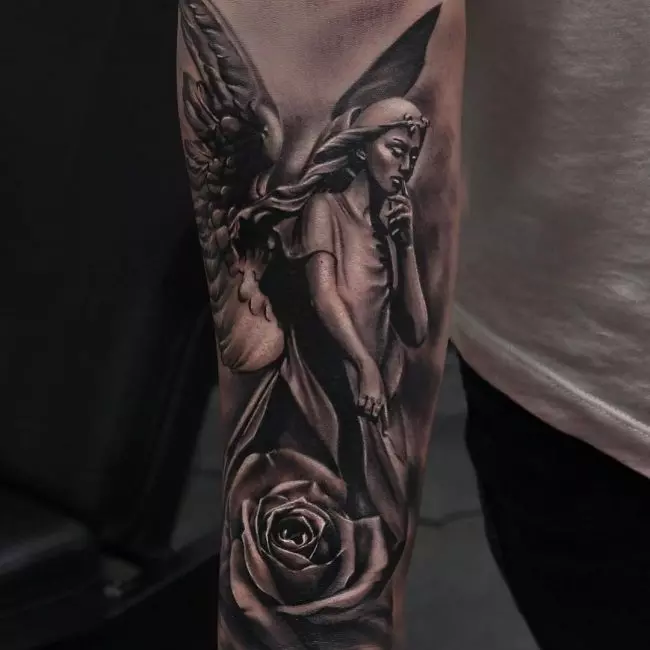 A common cherub that has been applied by many is Cupid. These are common tattoos that are applied by lovers since the cherubs are believed to bring love. So they will be applied as a good luck in love.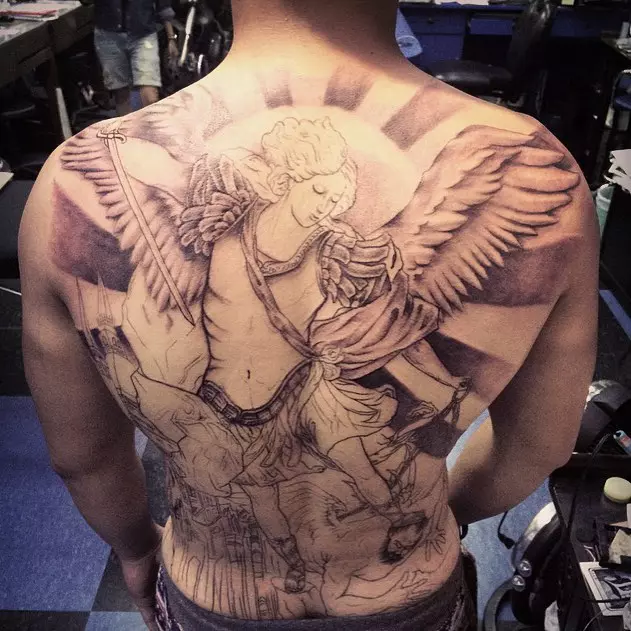 This tattoo is also applied by some people, but the original meaning of the fallen angels are those that were rejected by God and His army and therefore, they were thrown down from Heaven.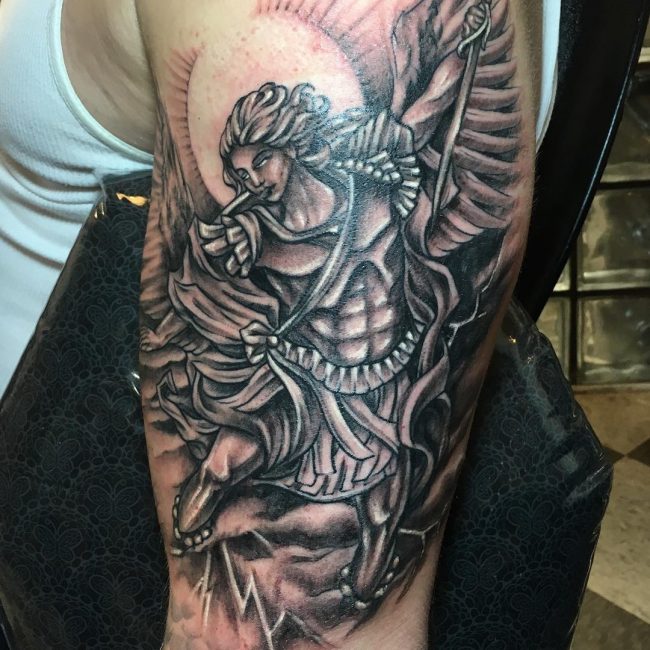 Mostly, they will be drawn while looking up in Heaven, where they used to be. Some will be drawn with the head down and the feet up.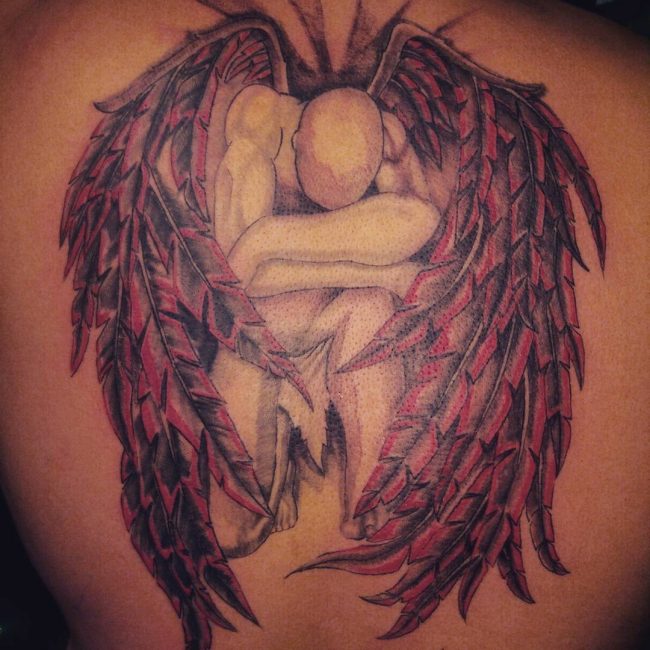 There are also some fallen angels that will be drawn while on one knee and the head is bent down. You can also find some fallen angels with the head tucked between the knees and they are sitting.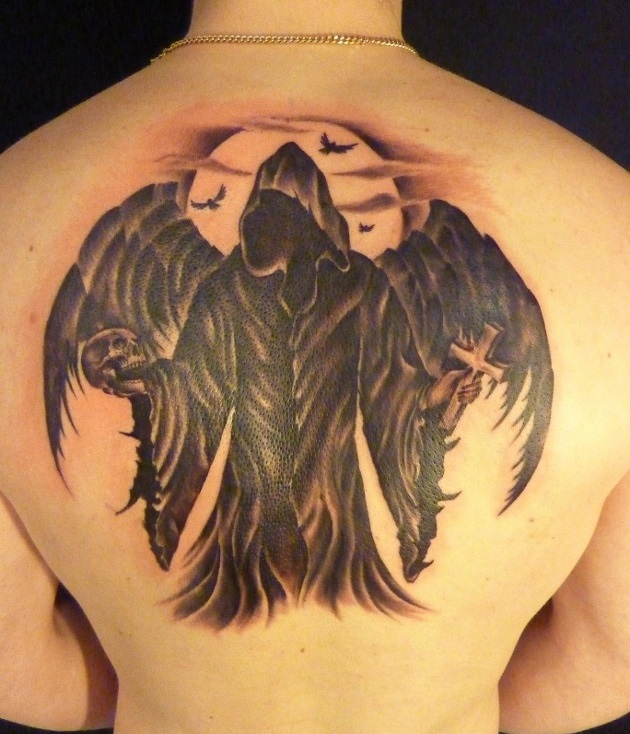 Some will have a broken wing. They can be drawn to symbolize a rejection or they can also have some negative meaning. Some believe that the tattoos of the fallen angel symbolizes victory over a past event or trouble.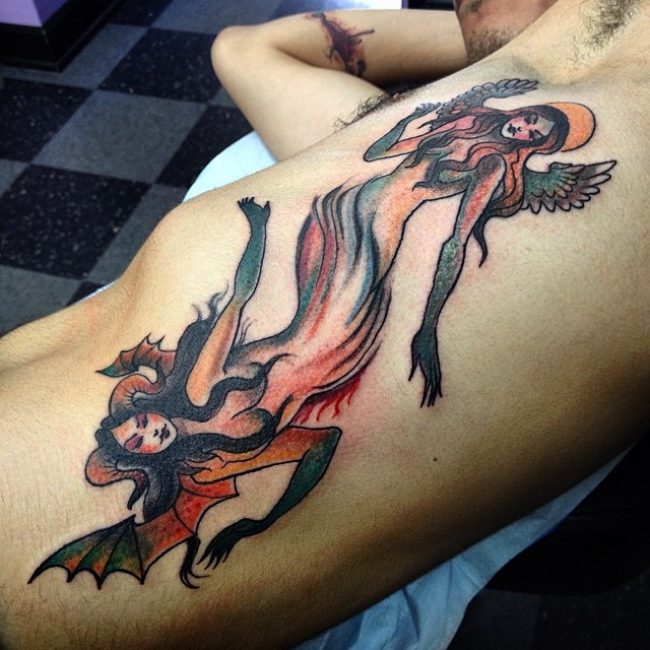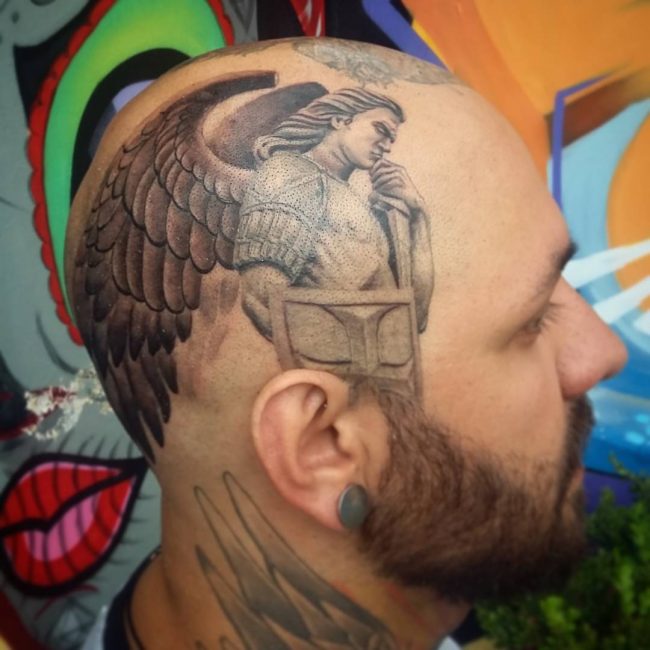 This is also another type of tattoo for angels that will be drawn with wings while some will not have the wings. They also have some hidden meaning, though they are usually negative.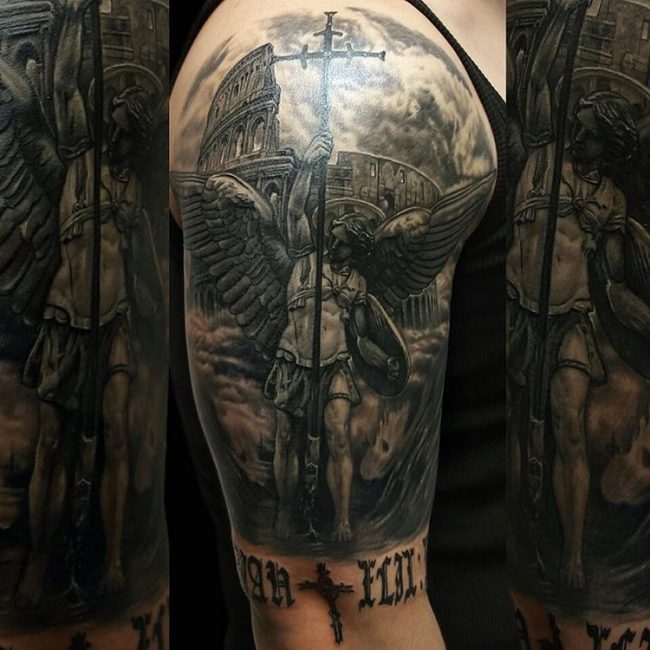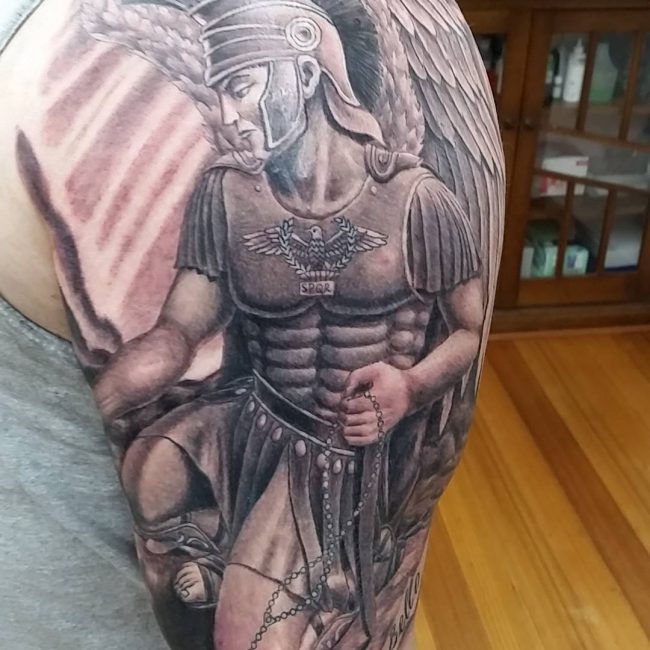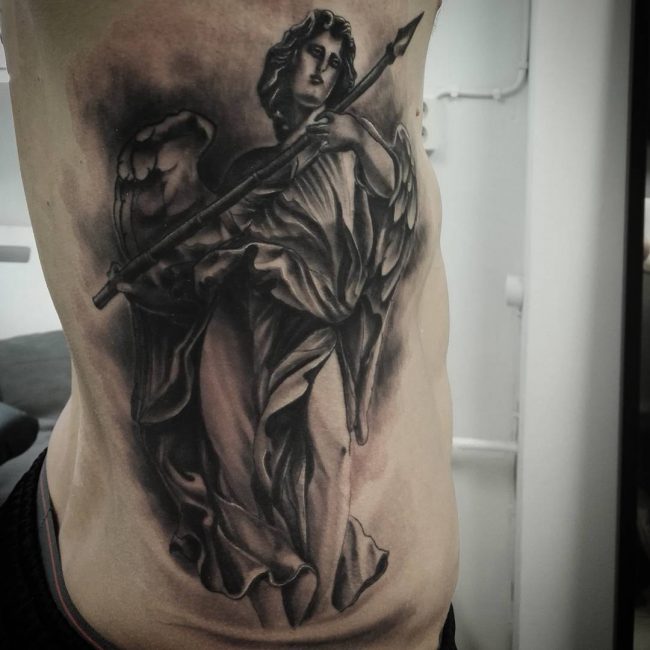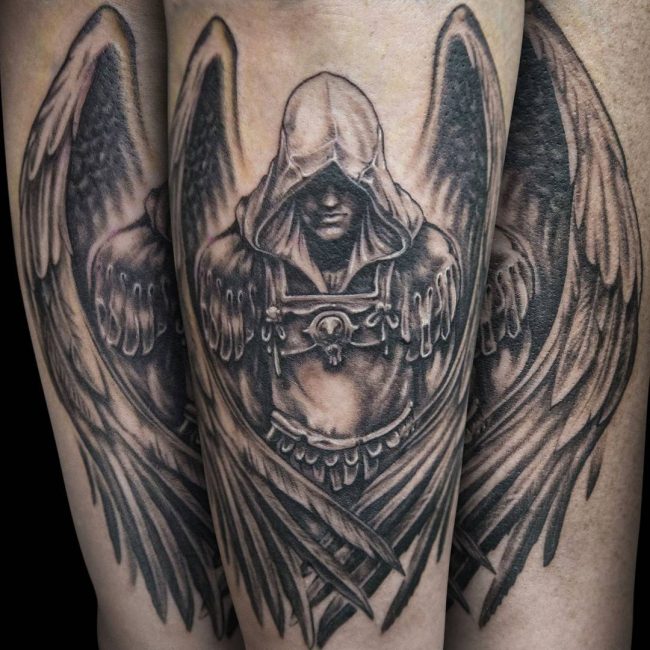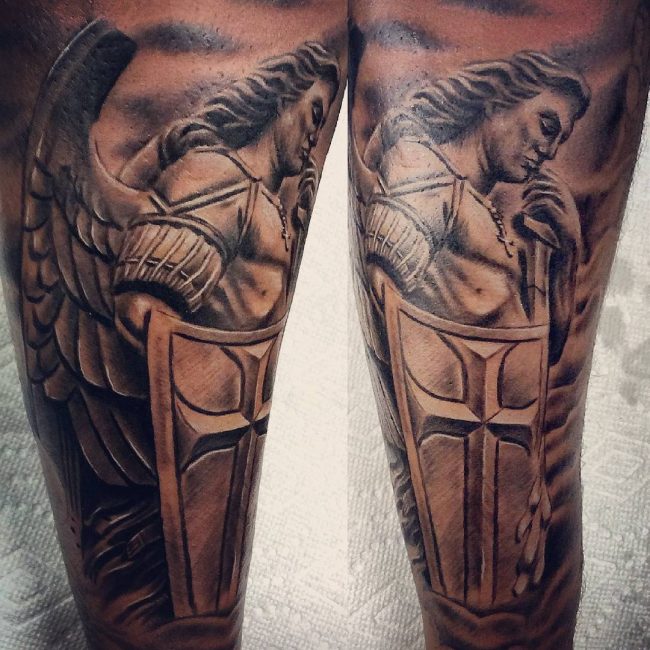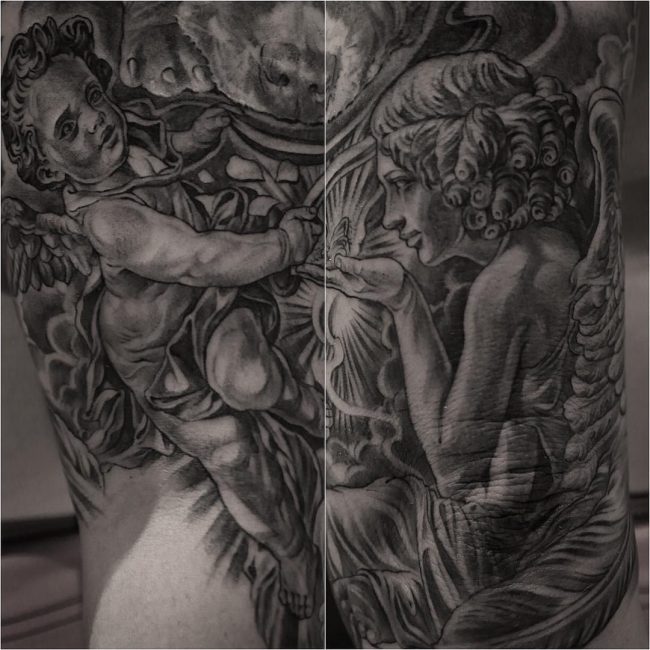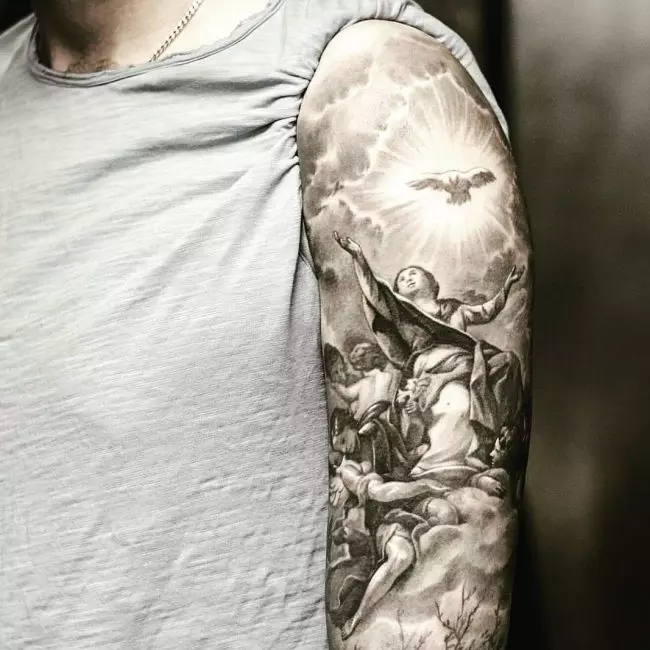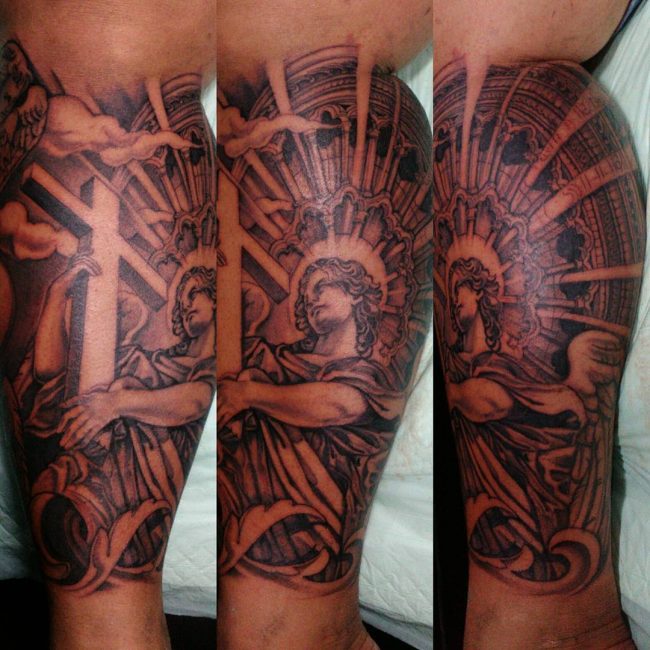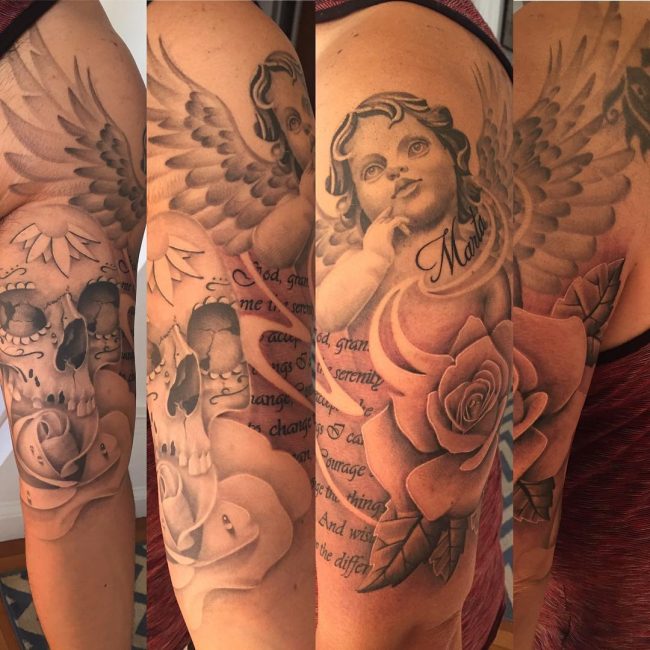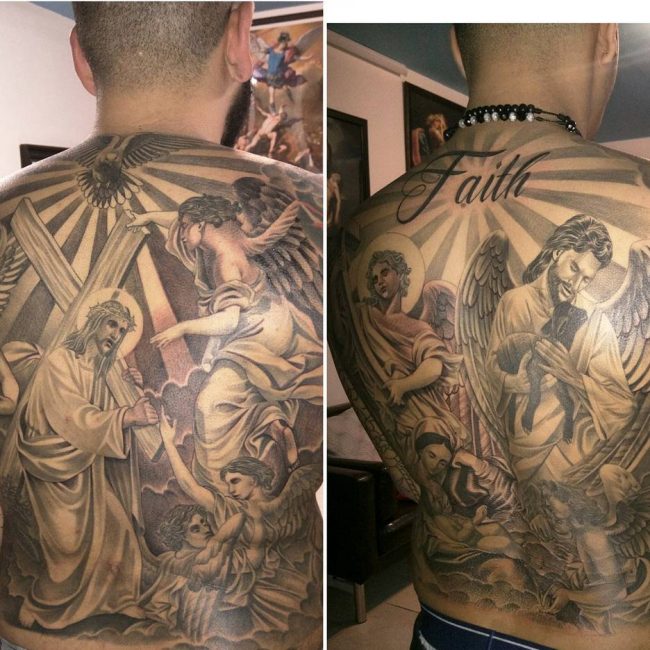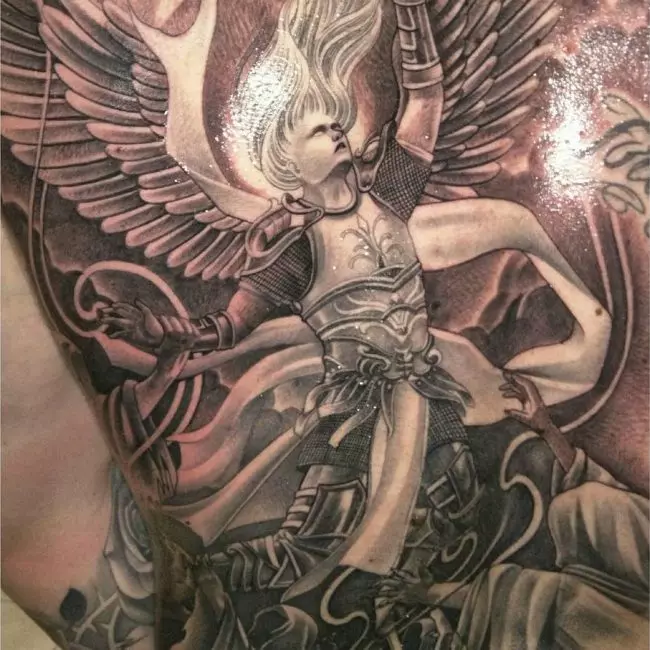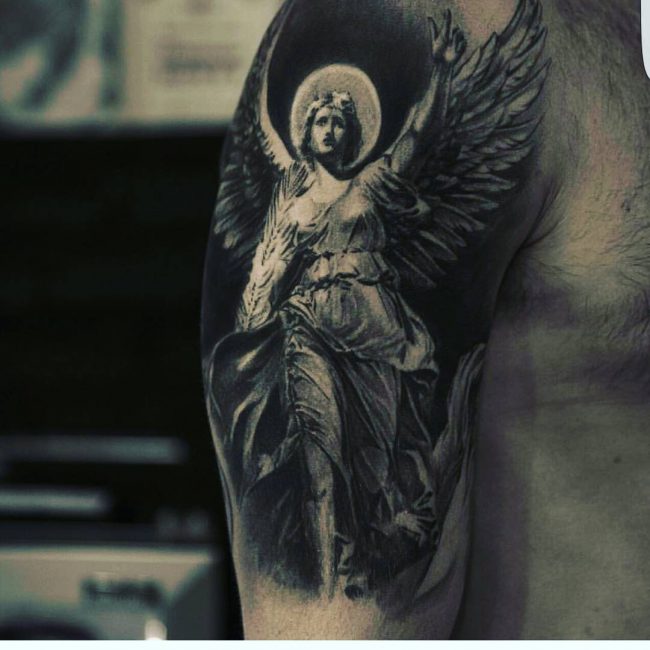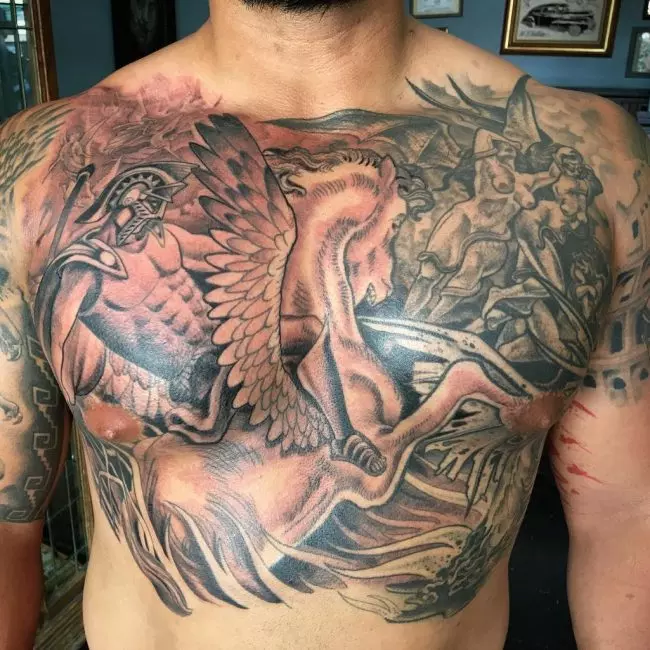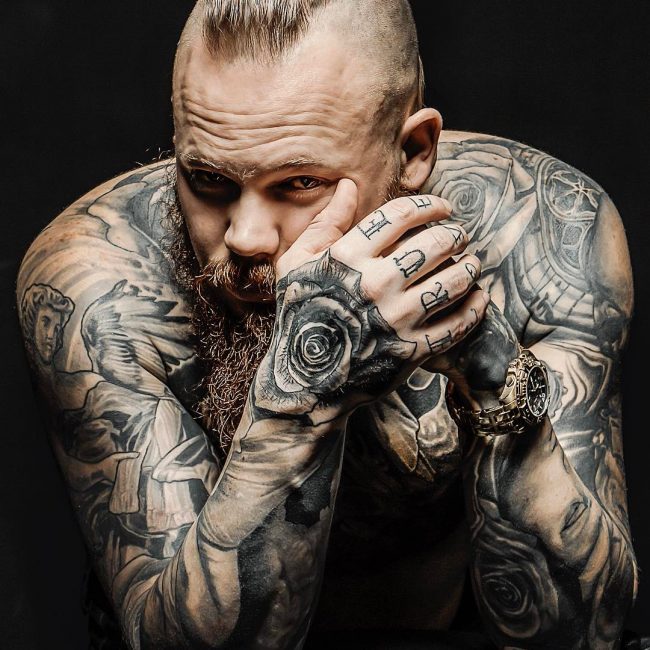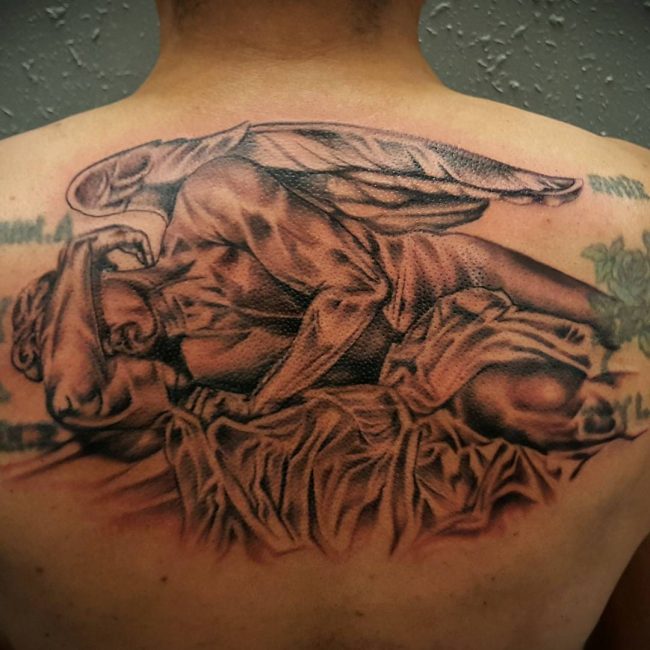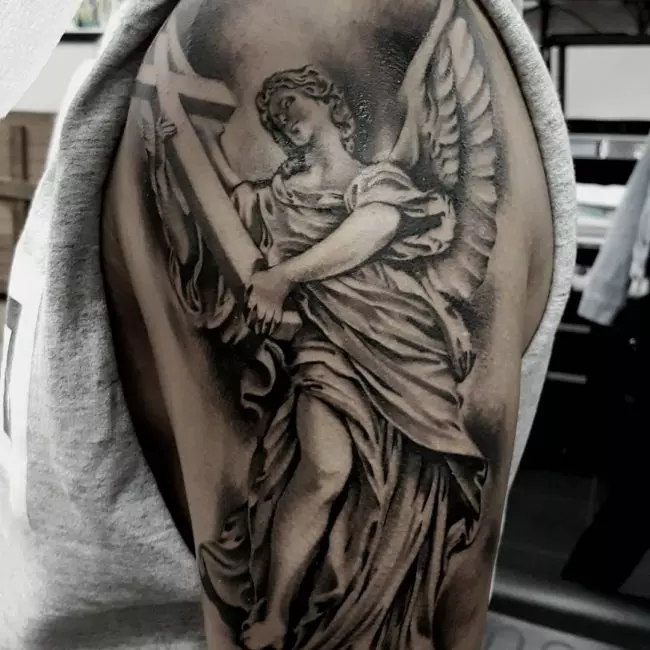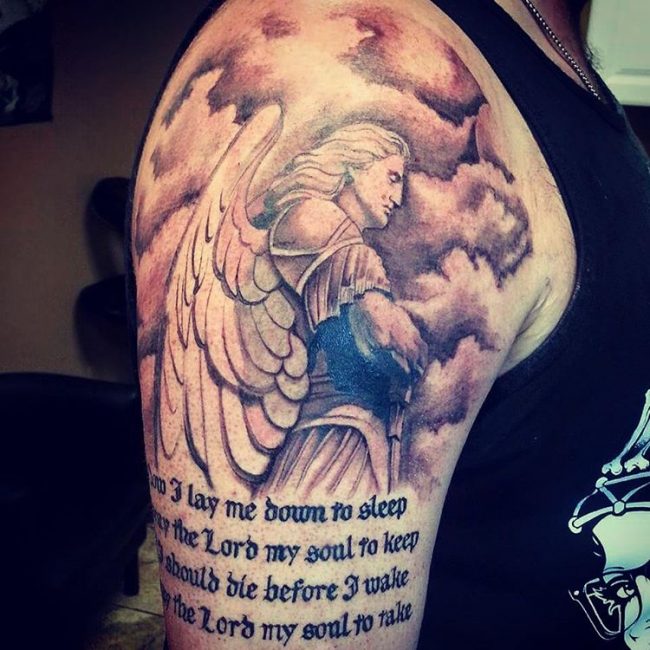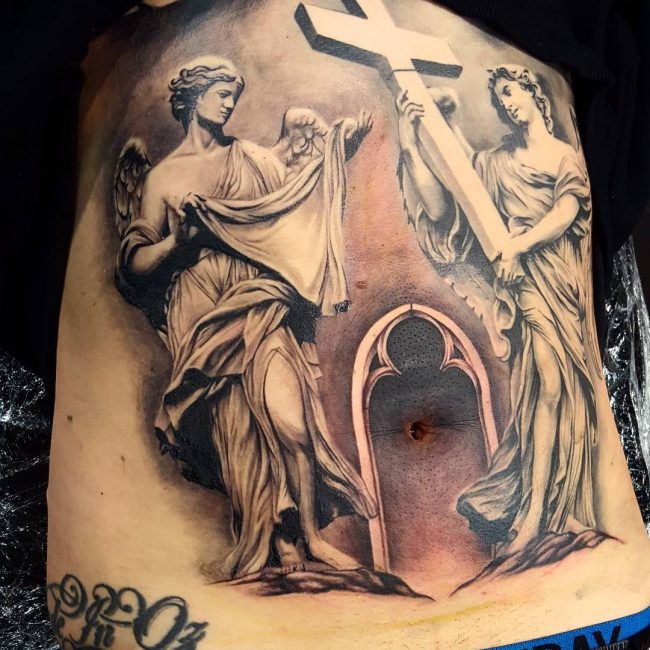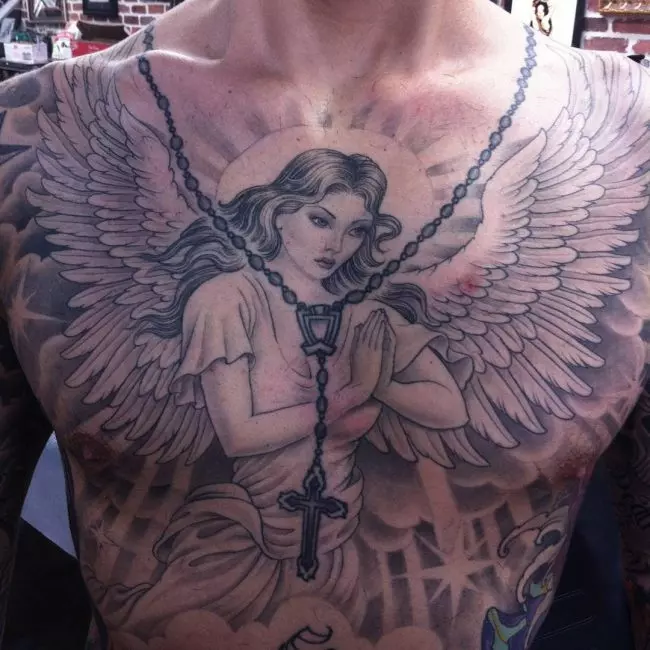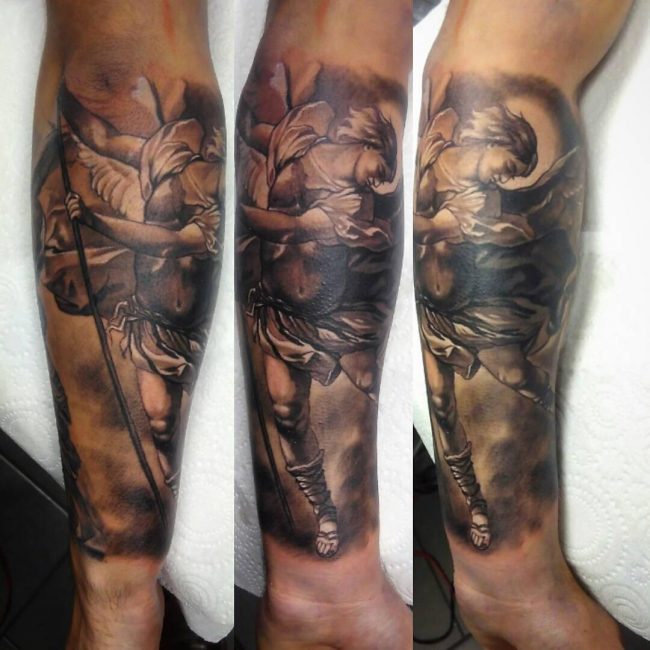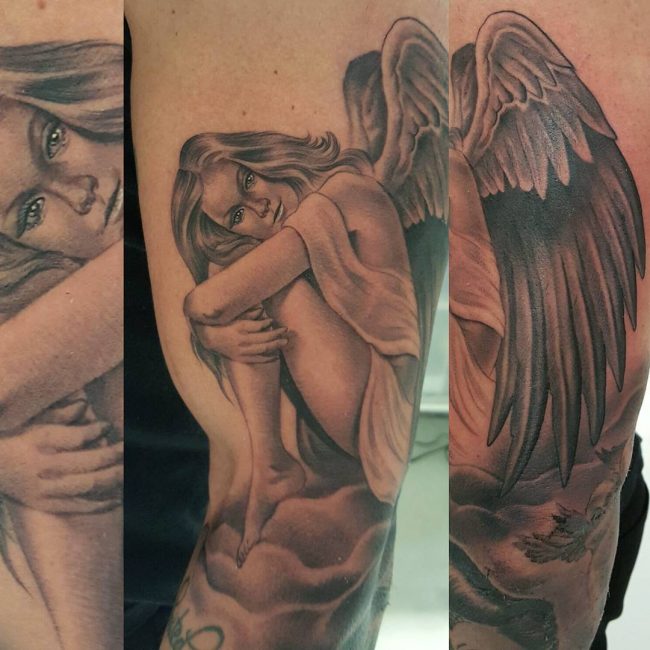 Different tattoos will be drawn with different meaning, but all in all, they are mostly connected to the spiritual life of the wearer.