75 Extraordinary Libra Tattoo – Designs & Meanings (2020)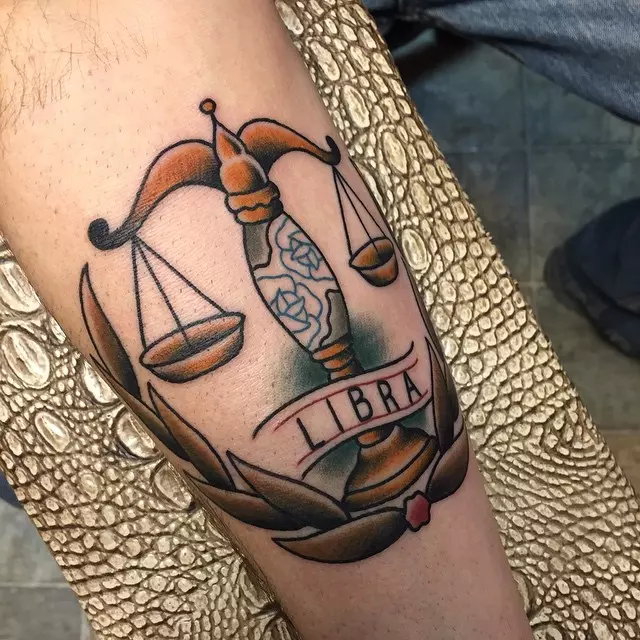 The Libra zodiac sign is used to represent people who were born between September 24th and October 23rd. These people often have tattoos of the Libra sign on their bodies. According to astrology, the Libra sign tattoo has a lot of meaning. The Libra tattoos are often a pair of scales.
These scales can have a number of items in them that they are weighing. In a case where the tattoo has a hand holding the scales, the tattoo means that the wearer believes in a higher power controlling the balance of aspects in their life.
Contents: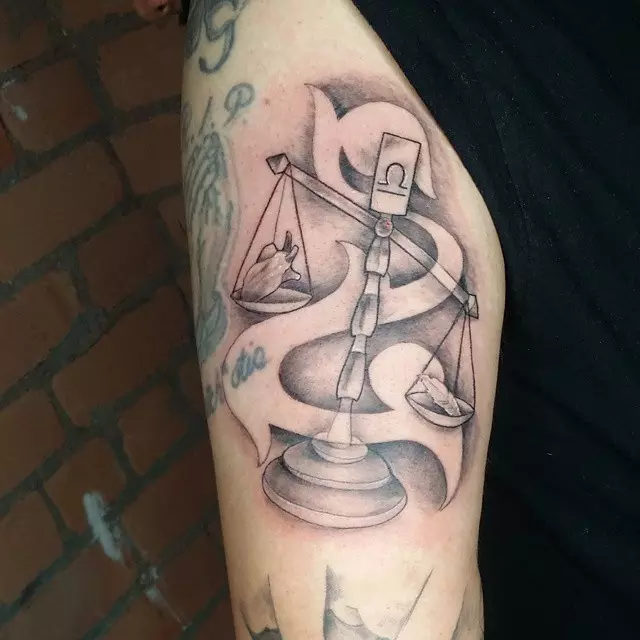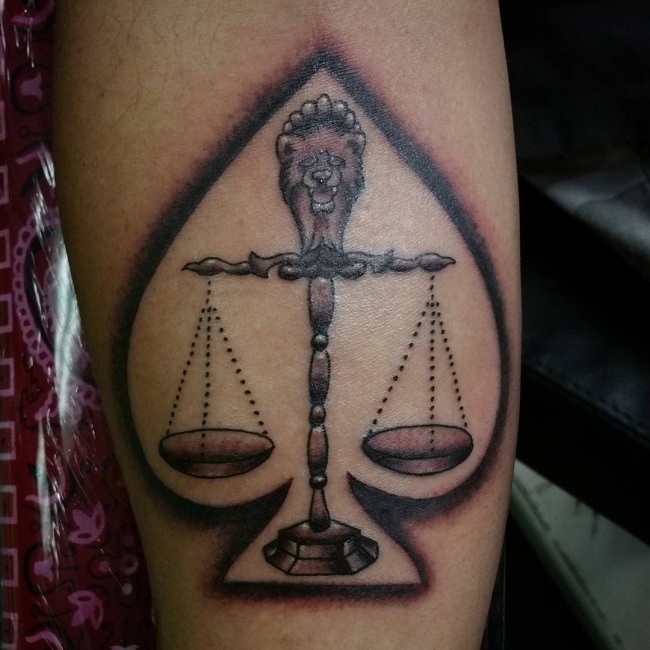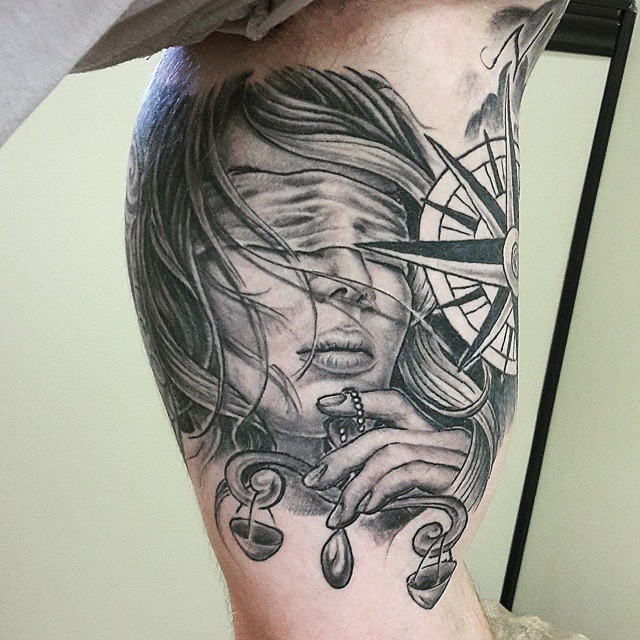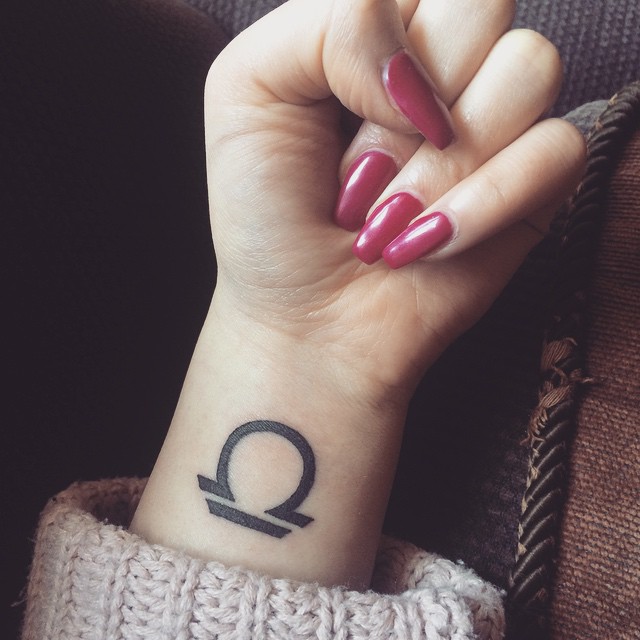 Sometimes, the Libra tattoo means justice. In such a case, the tattoo is drawn with Lady Justice holding the scales. She weighs innocence against guilt. She also has her eyes blindfolded. This means that she is impartial in her judgement.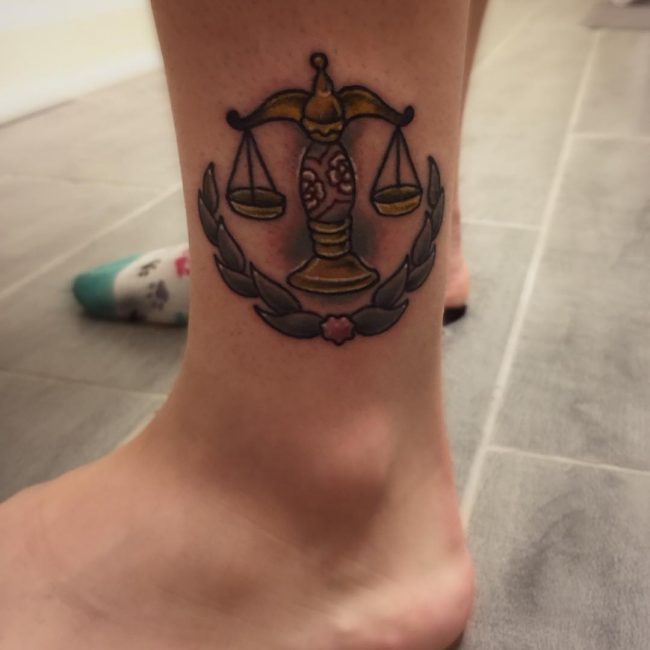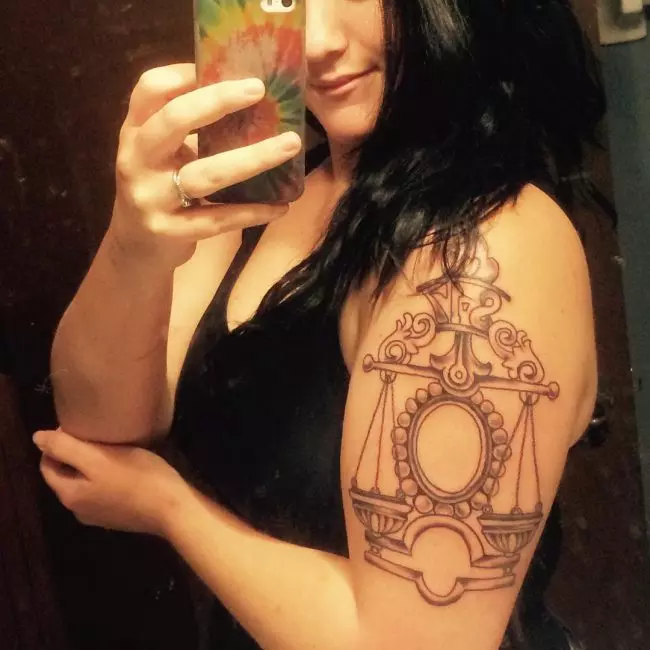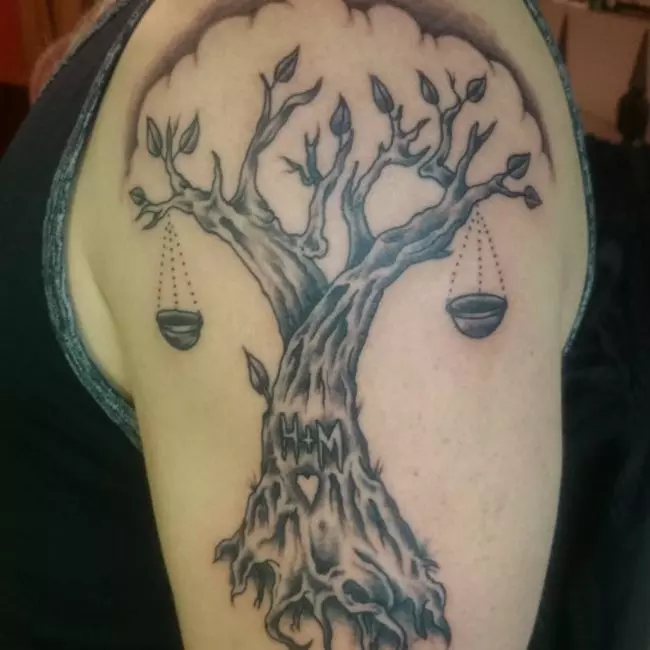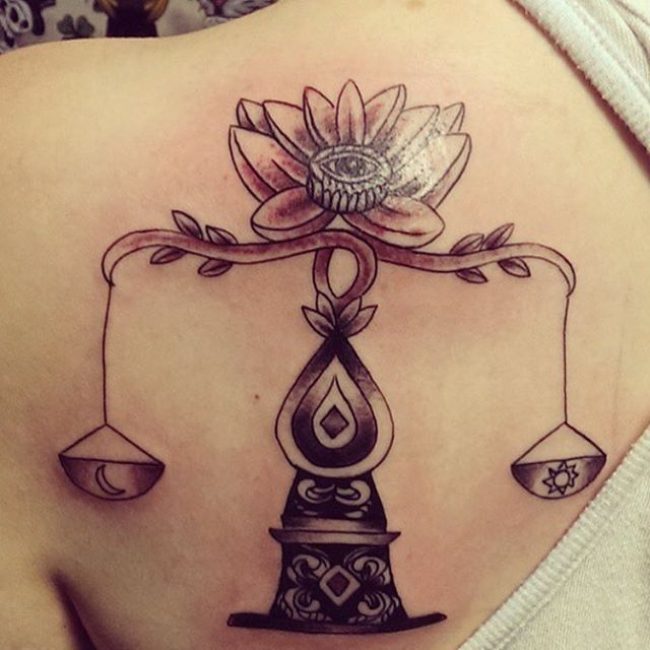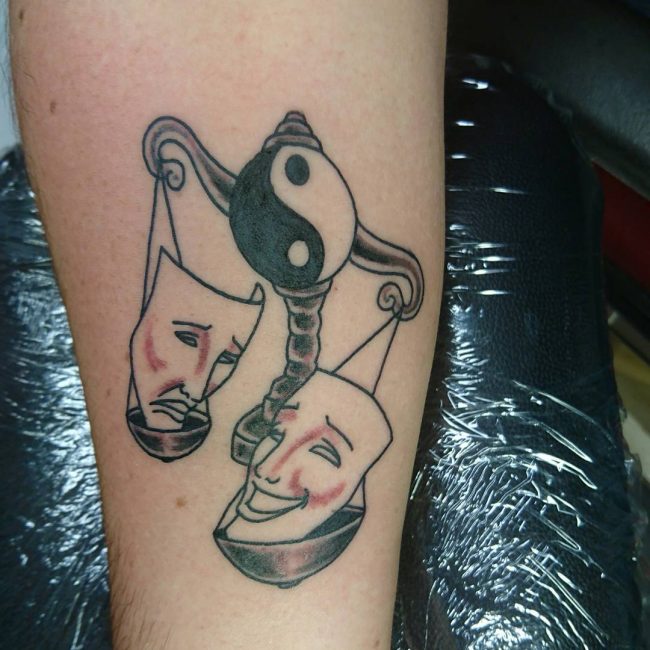 She will deliver the verdict without being influenced by what the defendant or plaintiff looks like. When a person wears the Libra tattoo with Lady Justice in it, this means that the person is impartial when giving judgements. The person is able to deliver a fair verdict after listening to both sides of the story.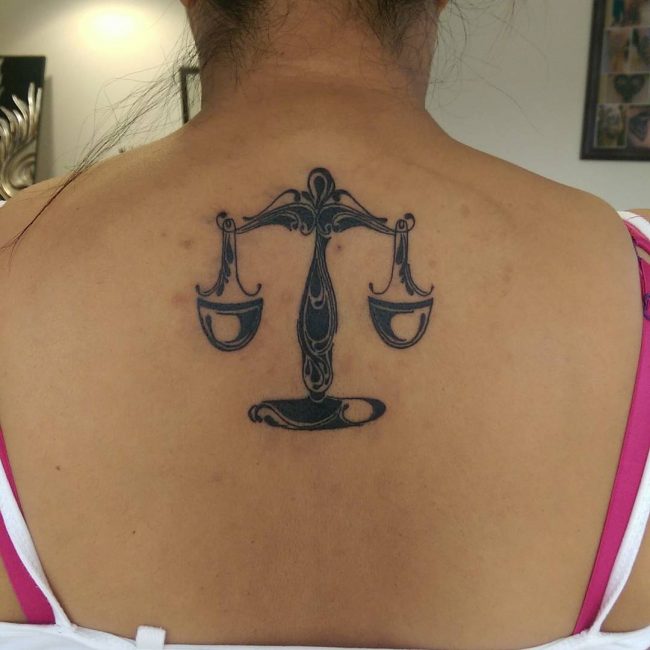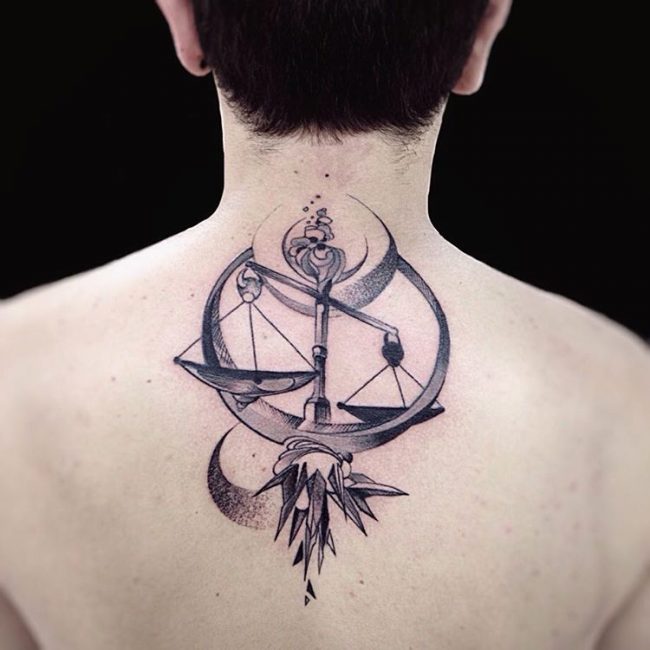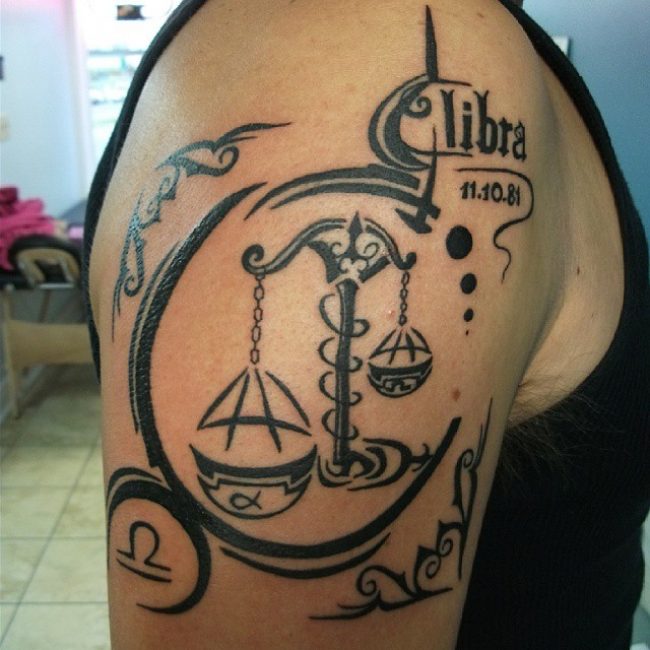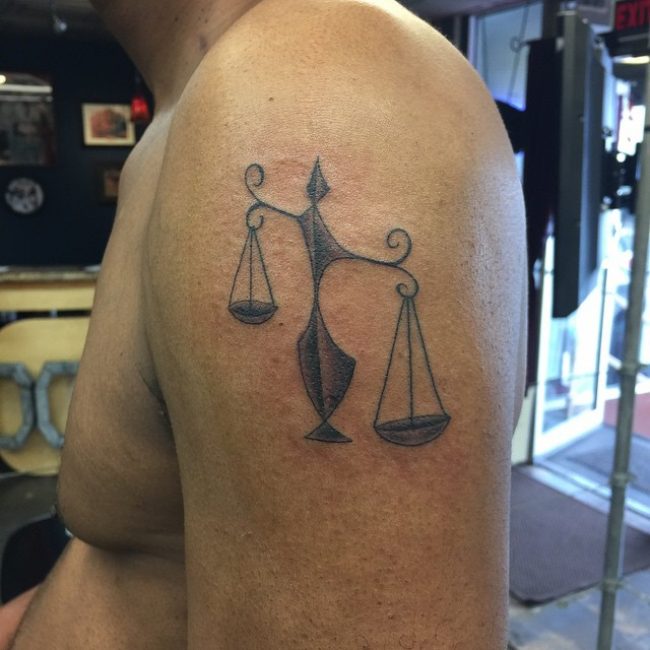 In other cases, the Libra tattoos are drawn such that the scales are set on a rock. This means that they perform on a solid base. If a person has a Libra tattoo drawn in this manner, it means that they are able to give impartial judgements without based on solid and stable knowledge and experience.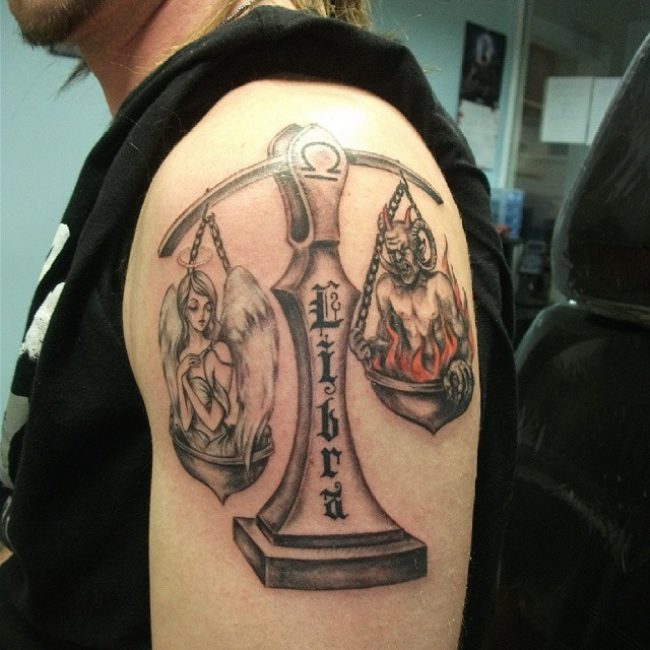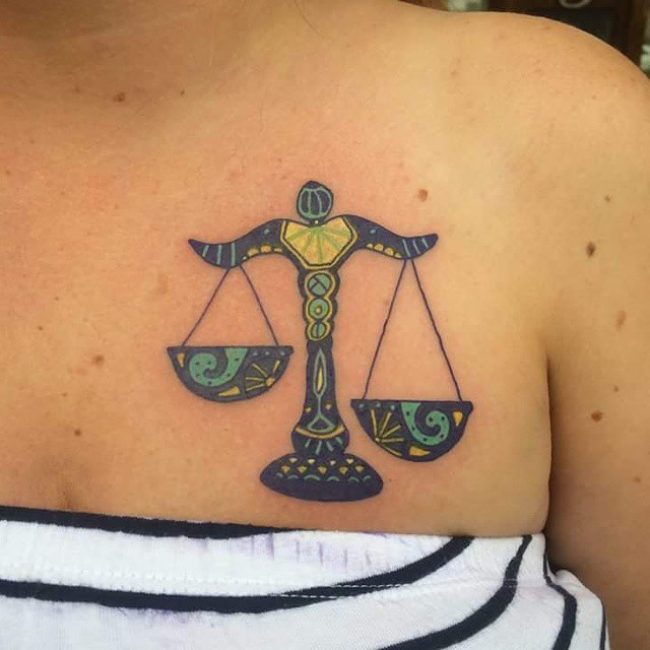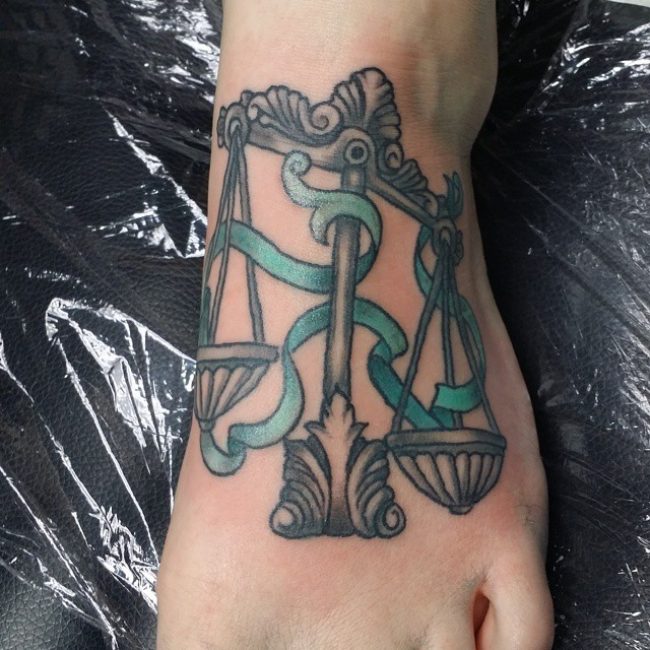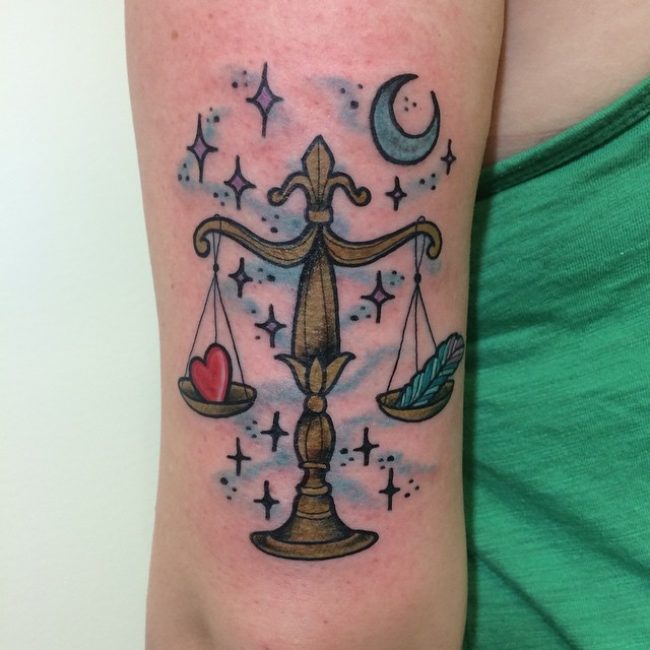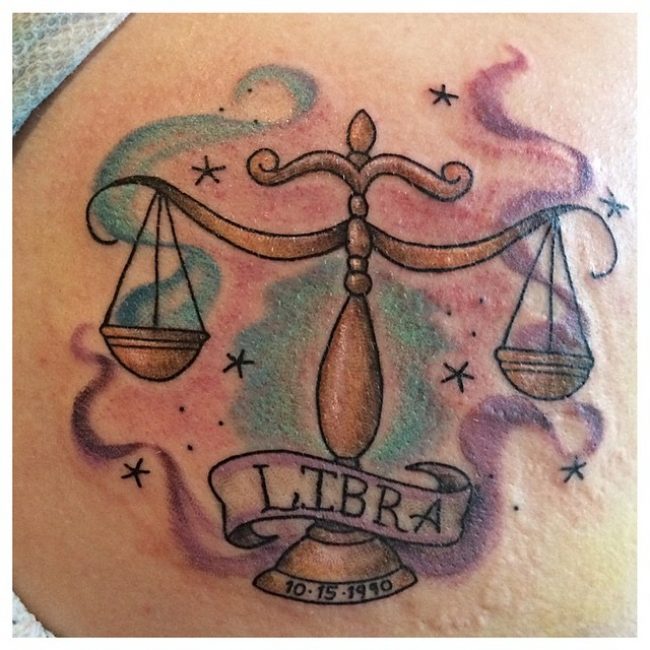 Sometimes, one may have an angel sitting on one side of the scales and a devil in the other. In such a case, the person wearing the tattoo is constantly weighing the bad and the good in him. He or she faces dilemmas that force him to choose between being bad or good.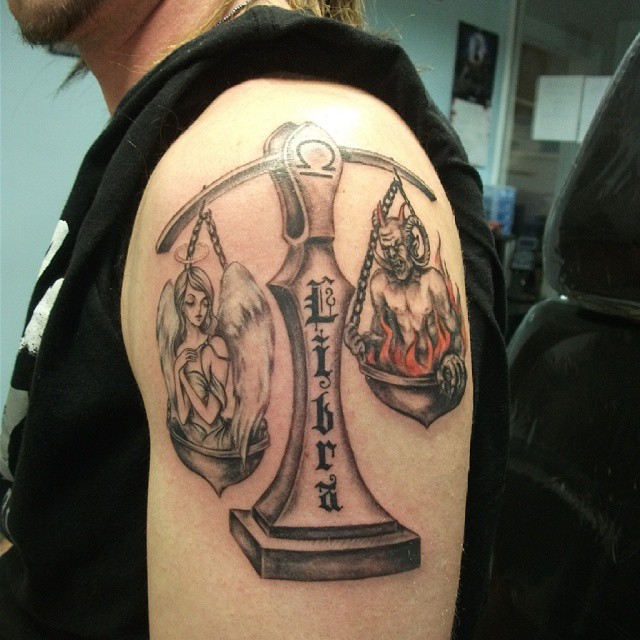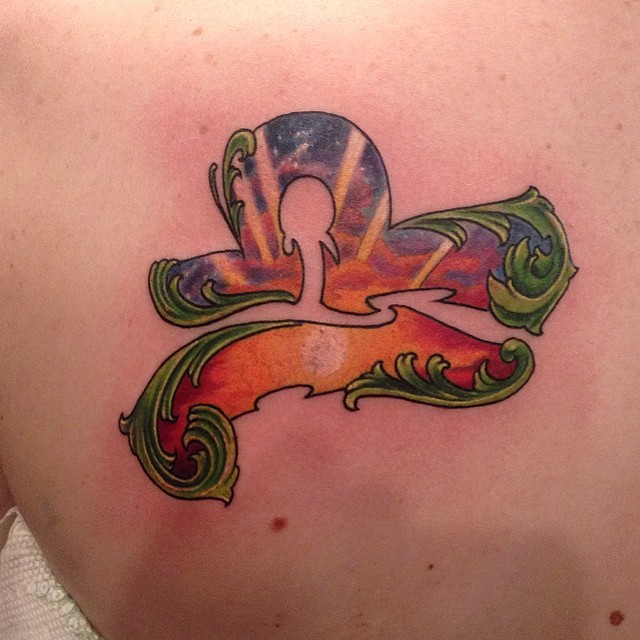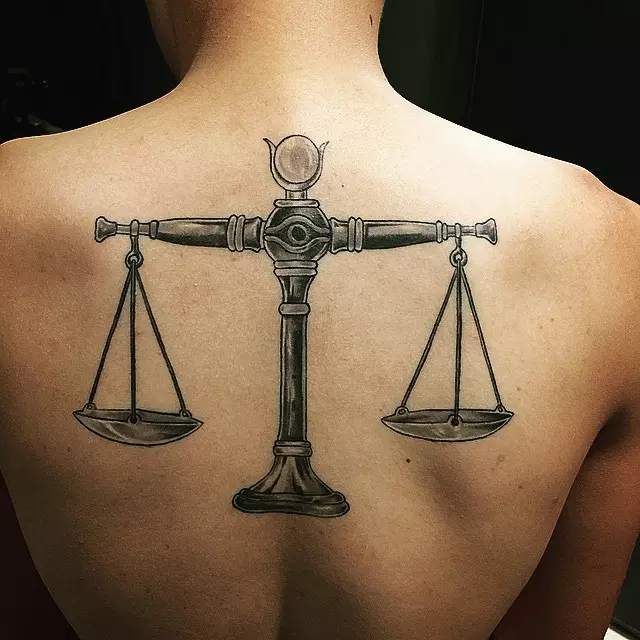 ---
Placement of Libra tattoos
There are a variety of spots on the body where one can place their Libra tattoo. Mostly, the position of the tattoo depends on its size. One cannot decide to place a large tattoo design that has a lot of detail in a small spot on the body.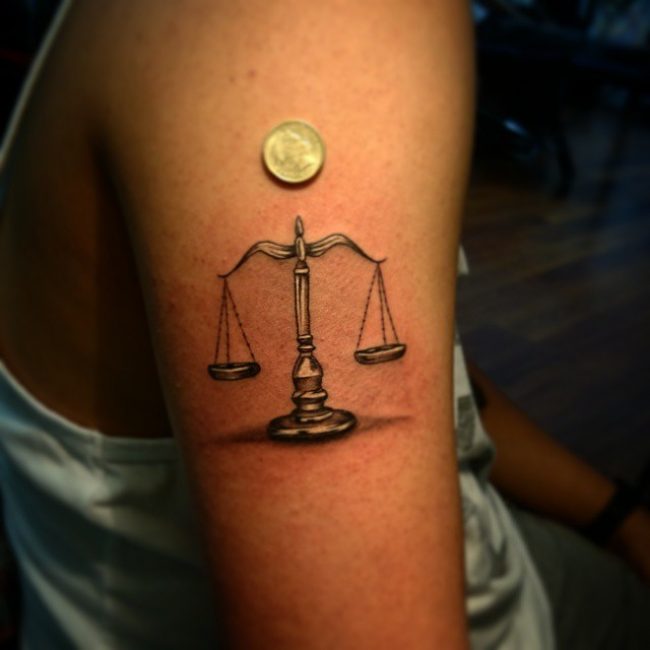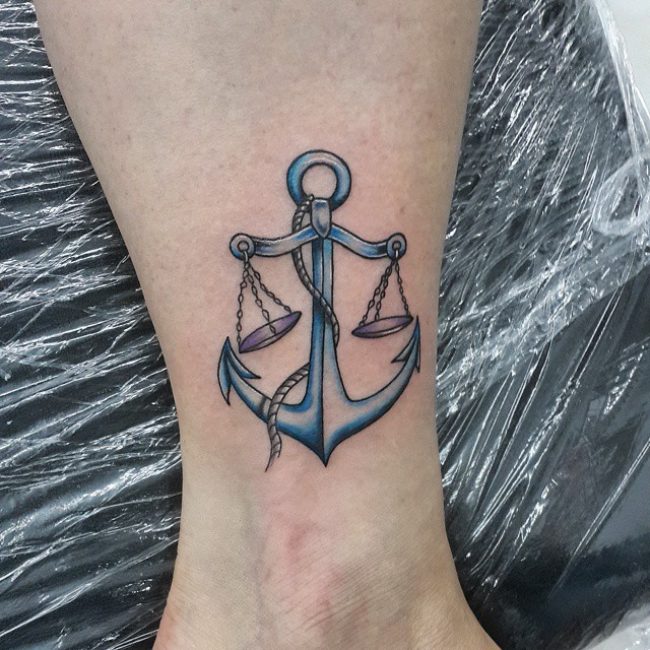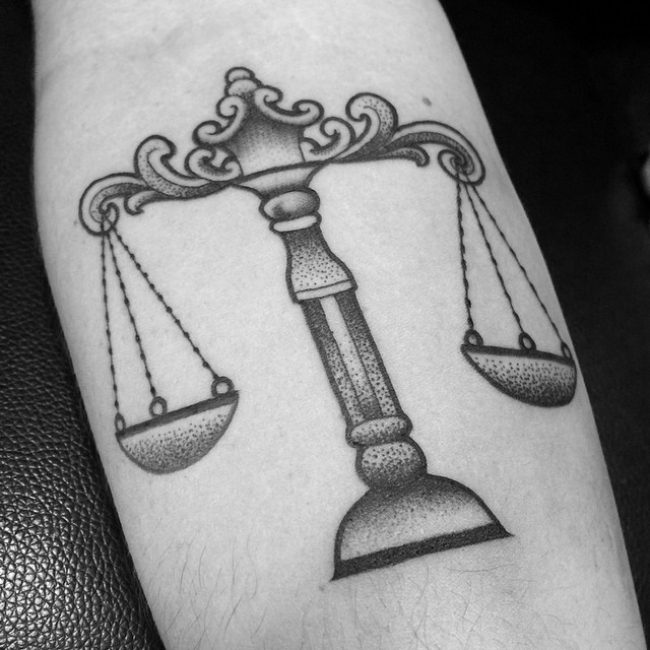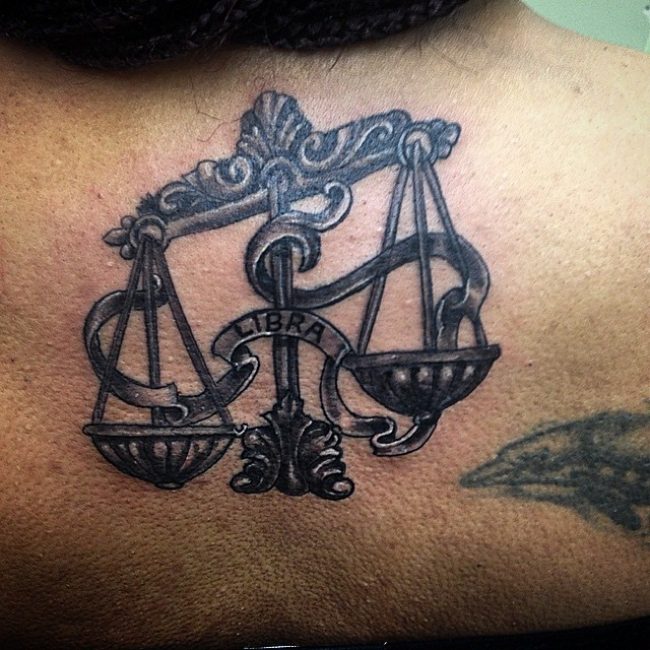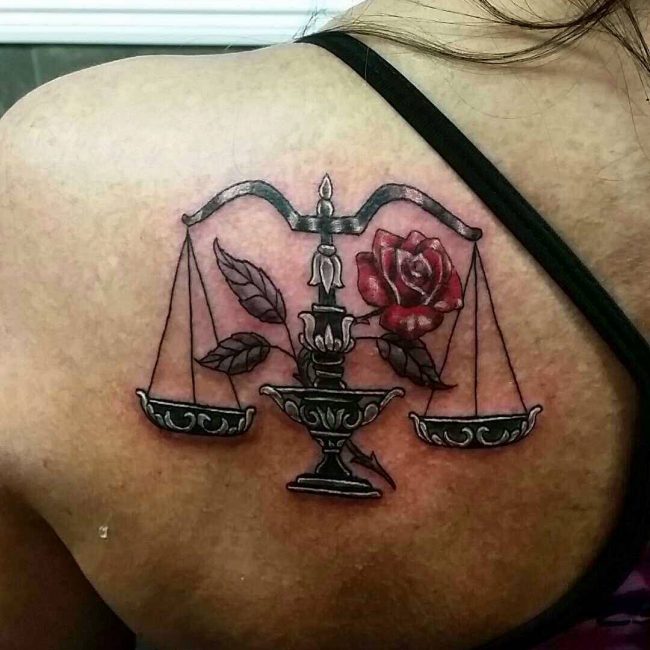 Also, it is not advisable to enlarge a small tattoo design so that it can fit on a large area of the body. As such, one has to place the right design on the right spot on the body. One of the most popular spots for the Libra tattoo is the back. Due to its expansive size, a large Libra tattoo can be drawn on it very well.
If your Libra tattoo design is large and has a lot of detail in it, the best spot to place it is on the back.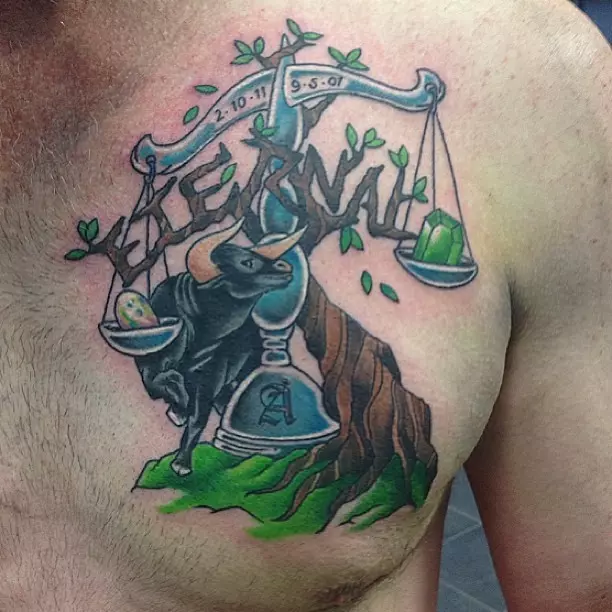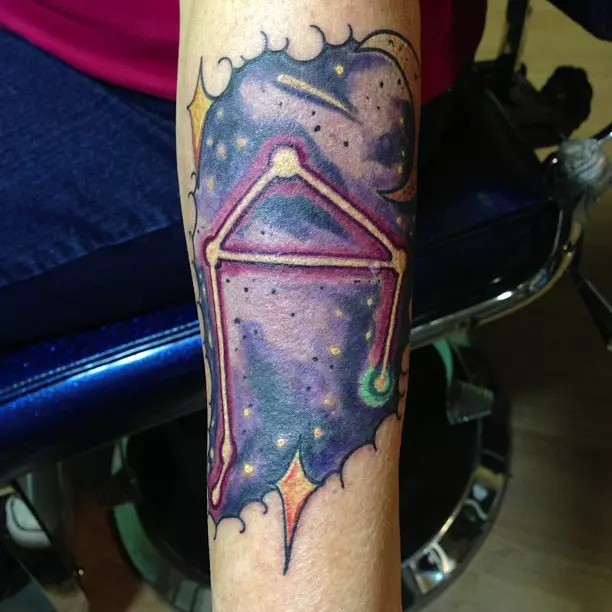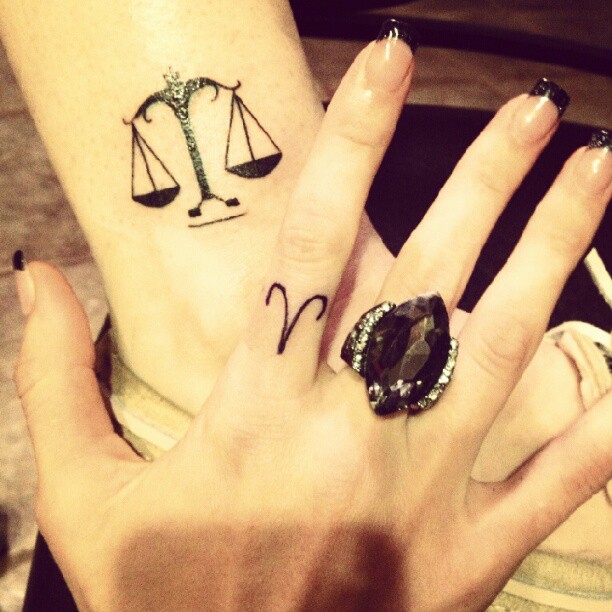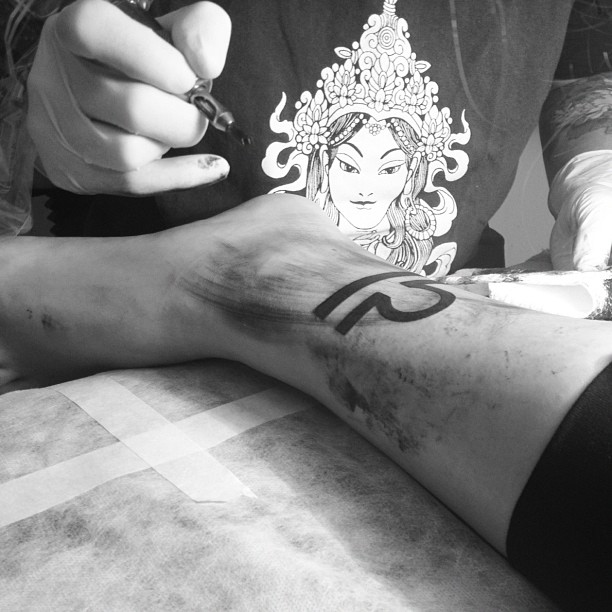 The upper arm is also another popular spot to place a Libra tattoo. This is even better if one has large and beefy upper arms. It is an area that is clearly visible when one wears sleeveless tops. Moreover, the upper arm often has a large surface area.
As such, one can have a medium sized Libra tattoo with some detail drawn on it. The shoulder blade is a popular spot for Libra tattoos. It has enough space to draw a tattoo design that has details in it. Moreover, one can display the tattoo or hide it according to their own will.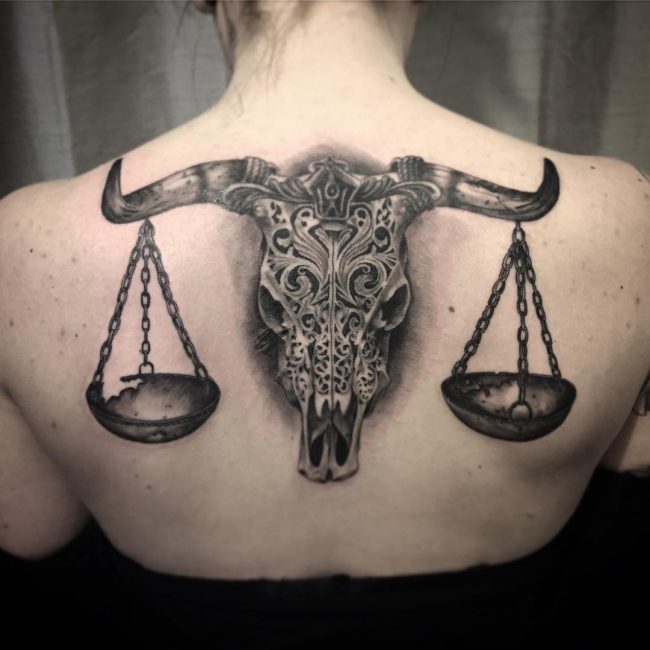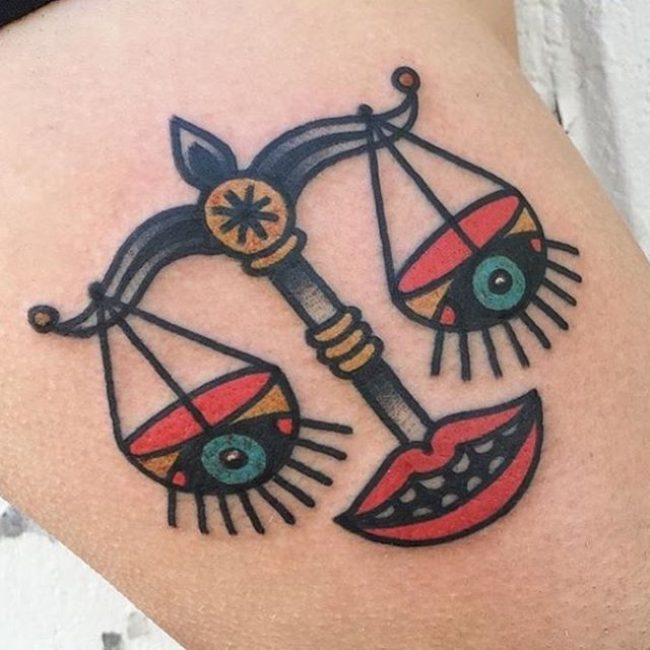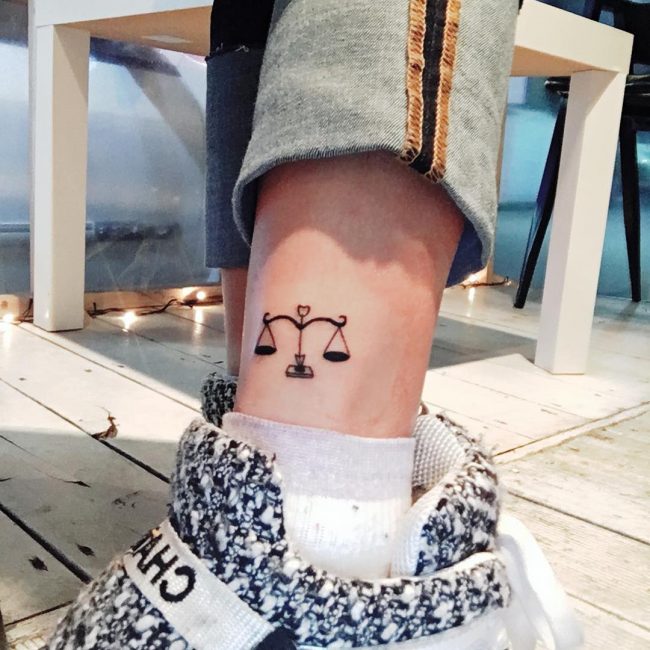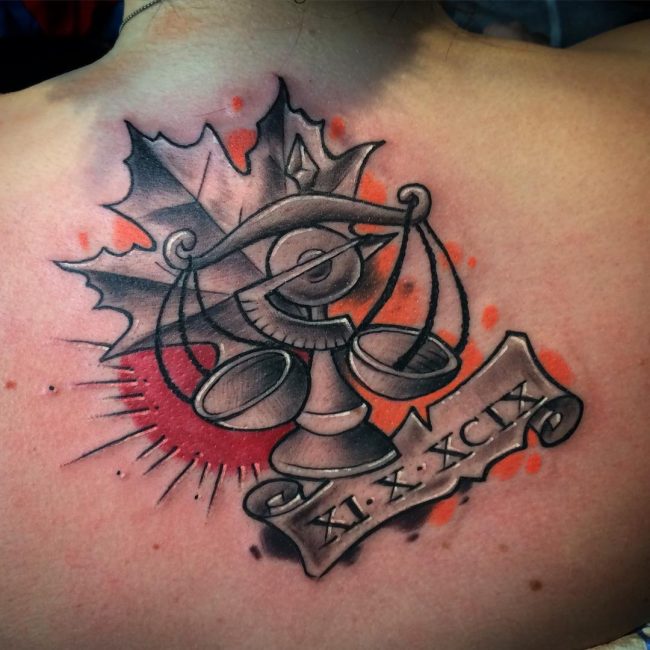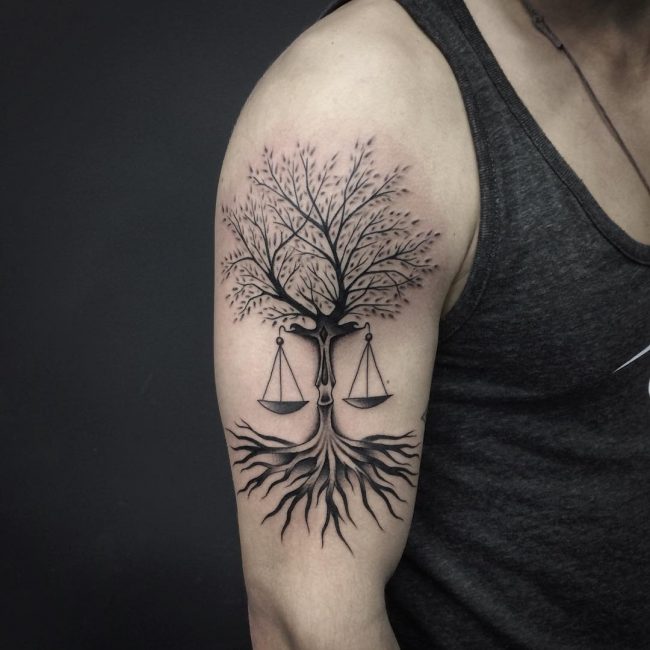 If one has a large back, then they can draw even large Libra tattoos on the shoulder blade.
If you are going to have only the word Libra tattooed on you, then the back or the neck or the foot are ideal spots. The word has only 5 letters. Thus, it is fairly short. As a result, it can be placed on areas of the body that do not have much space like the neck and the foot. There are many types of Libra tattoos. Read on to discover them.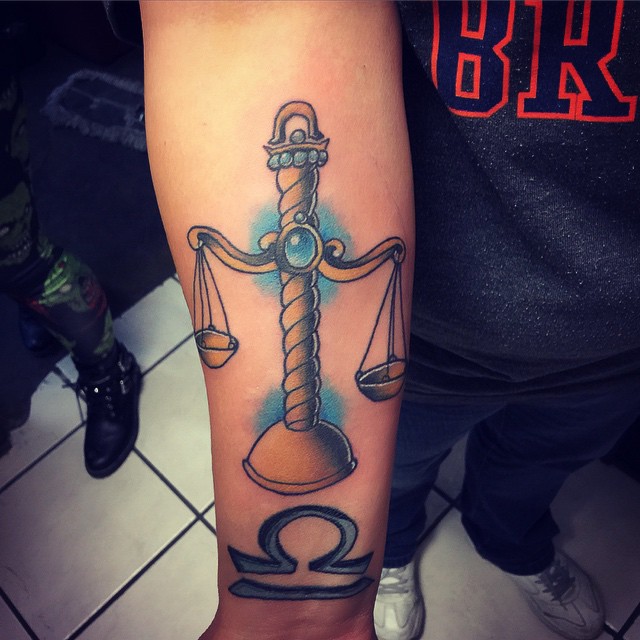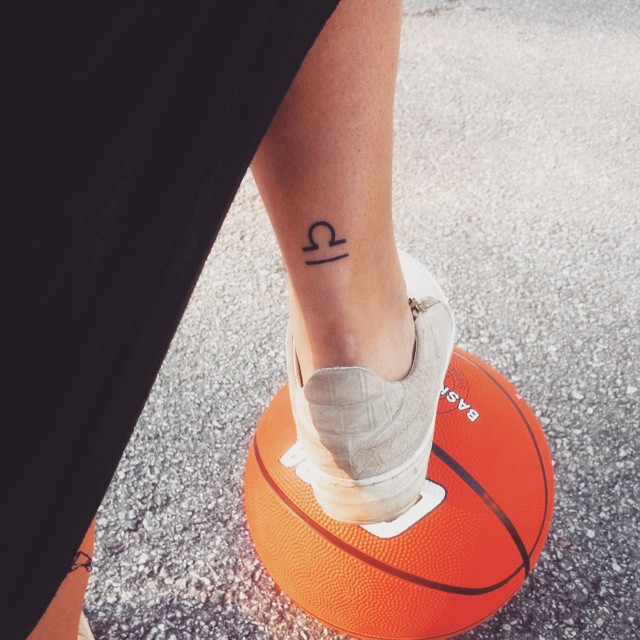 ---
back to menu ↑
Types of Libra tattoos
Black and grey Libra tattoos
These tattoos are drawn in black and grey ink. They are drawn using these colors so as to emphasize texture and light effect on the character. This type is most suitable for Libra tattoos where the character has facial or body features that need to be highlighted.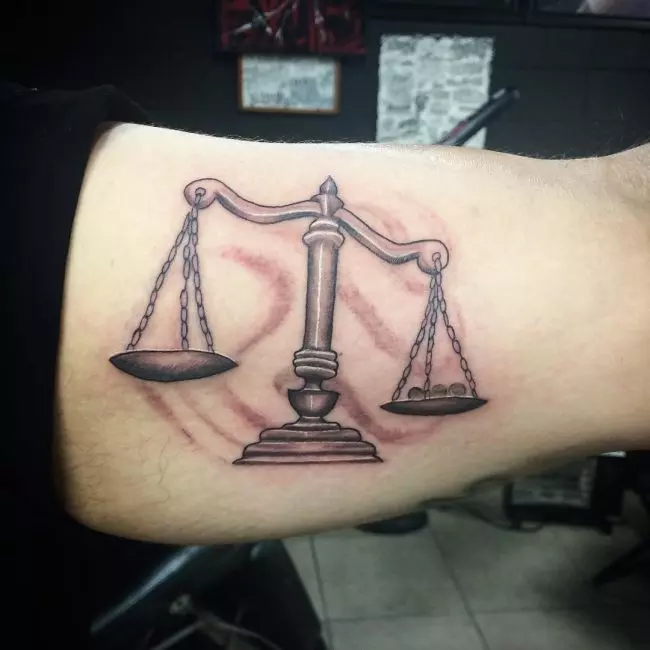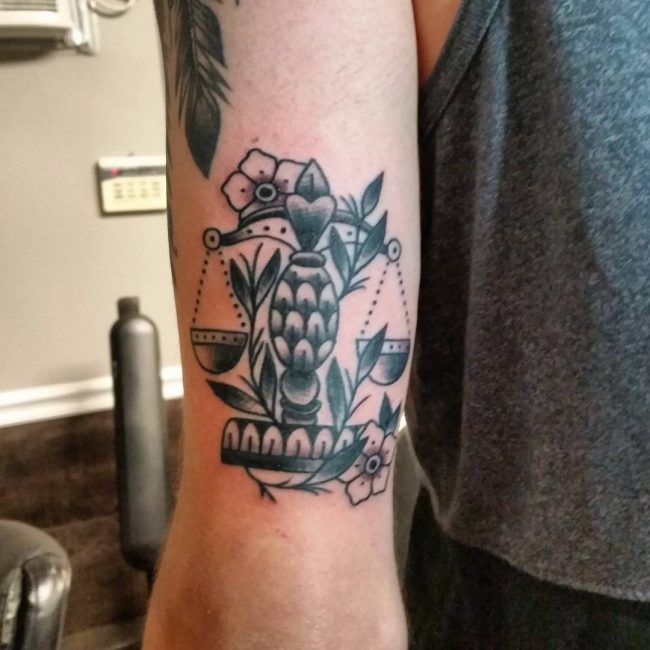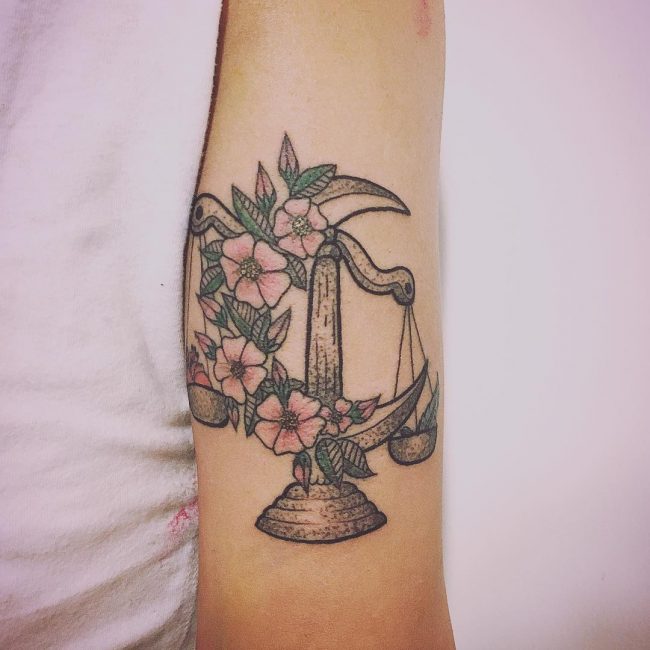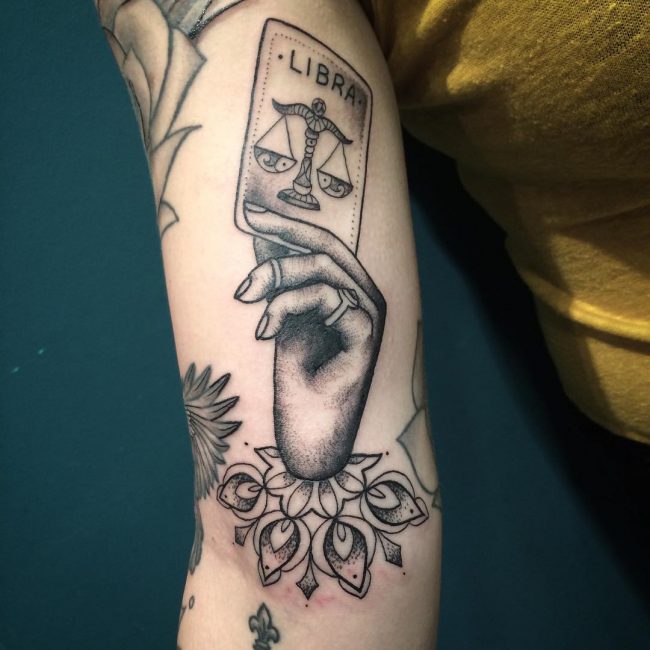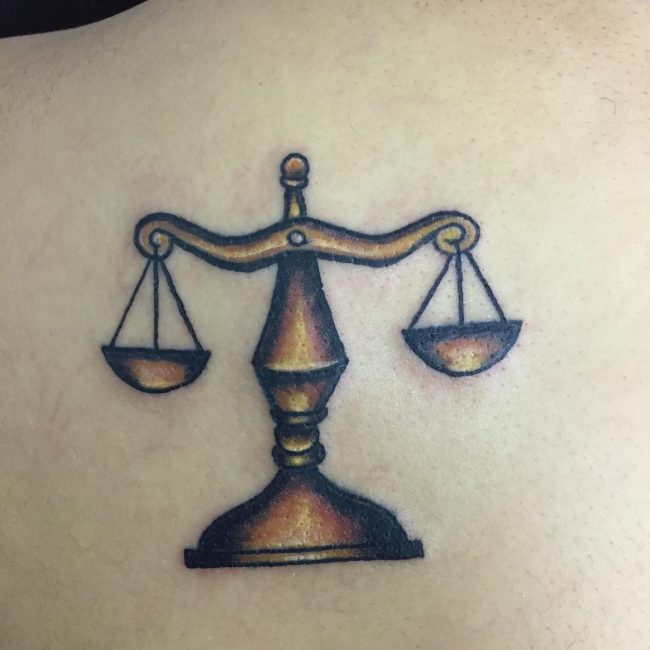 Also, this type of tattoo is very good in case one wants to show the emotion of the character in the Libra tattoo. The black and grey Libra tattoos are best when they are medium or large in size. Moreover, they can be worn by men and ladies too.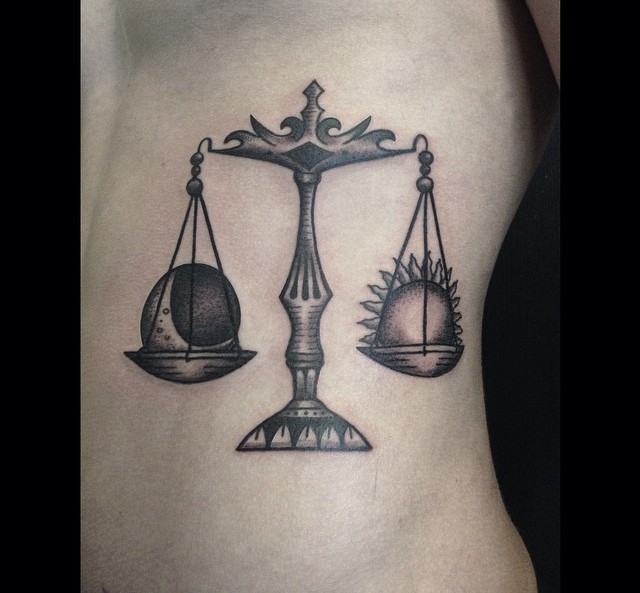 Illustration type of Libra tattoos
Full of vivid color, this type of Libra tattoos is suitable for all sizes of tattoos. The tattoo is drawn using the lines and style of the pictures drawn in comics and colored instructional books. Dark colors are used to illustrate a 3 dimensional effect on the character in the tattoo.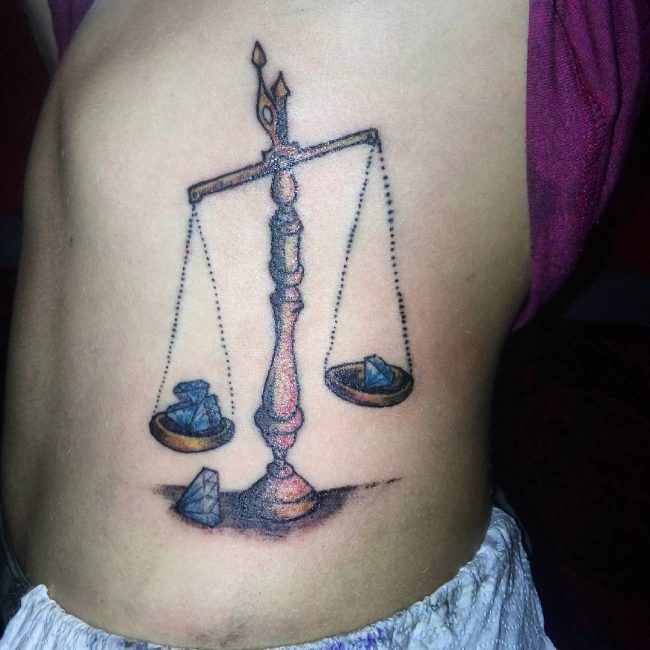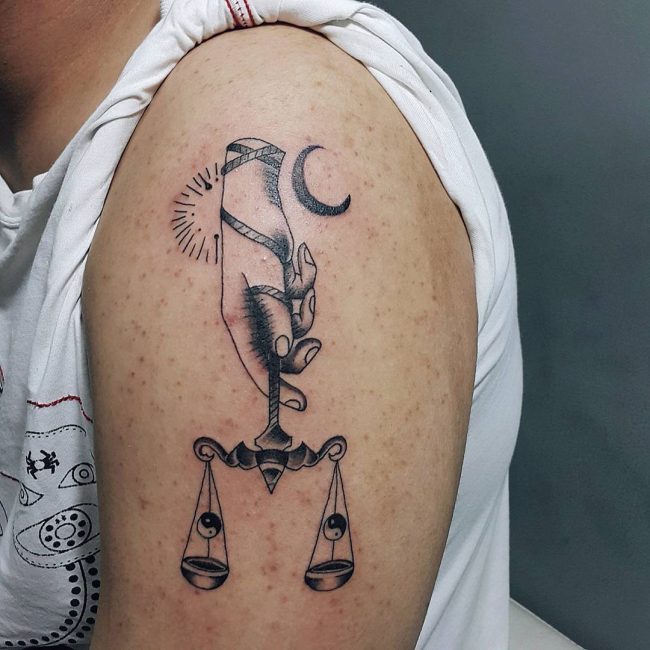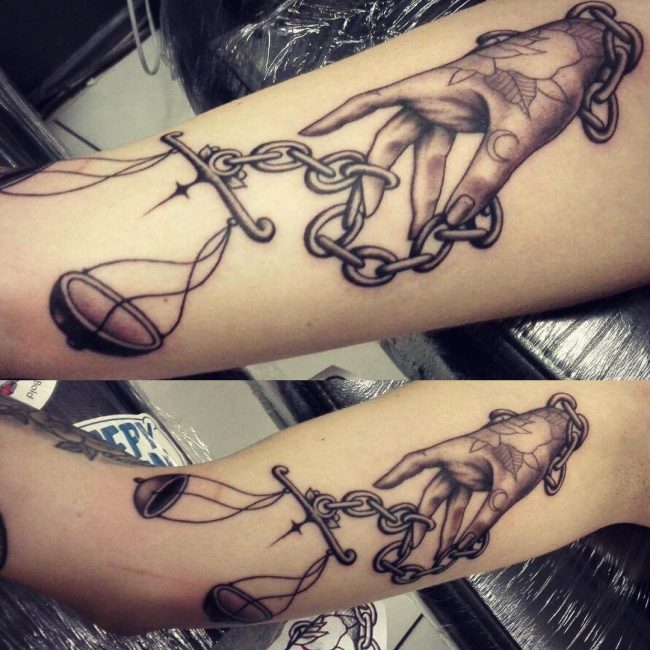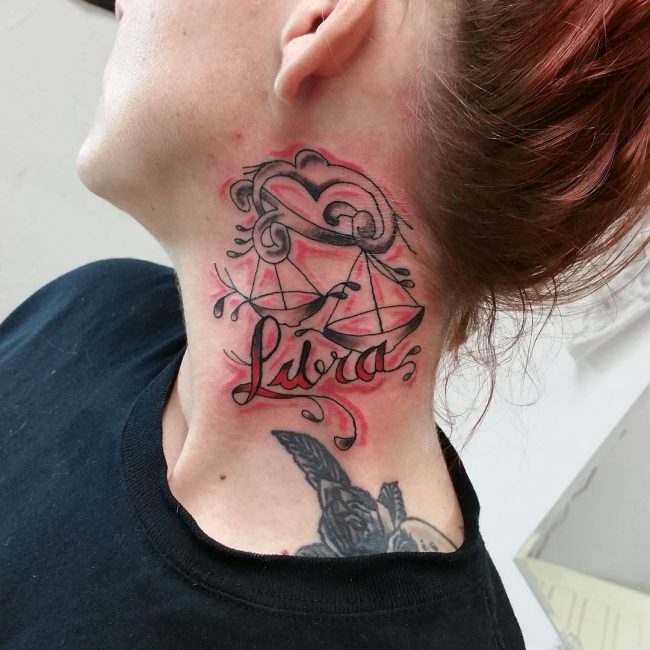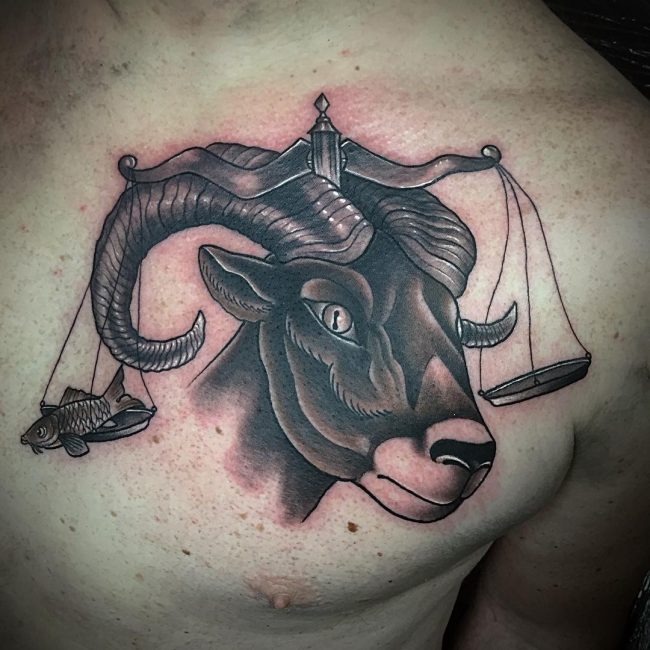 This type of tattoo can be small, medium or large in size. Moreover, it is unisex and everyone can wear an illustrated Libra tattoo.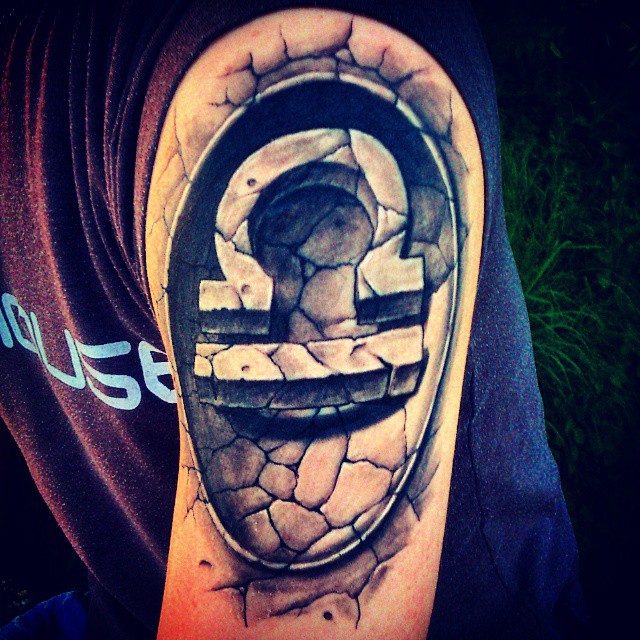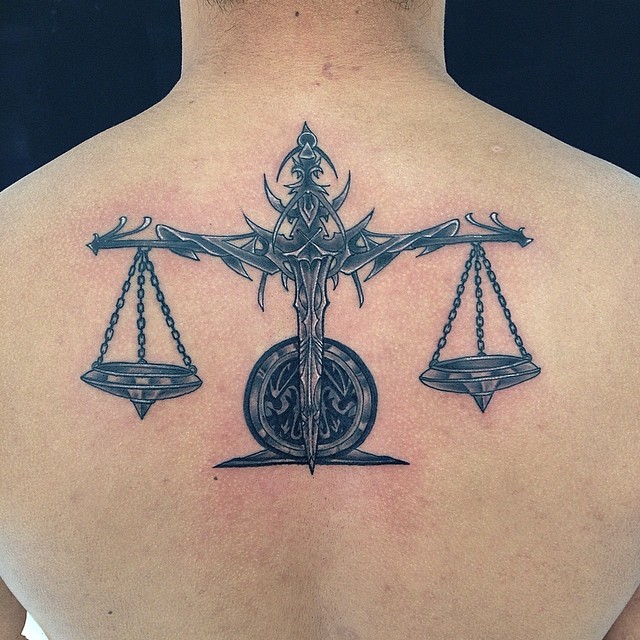 Tribal type of Libra tattoos
Inspired by the traditional tribal tattoo art that is practised in the Polynesian countries, one can have a Libra tribal tattoo. This type of tattoo is usually drawn in black and grey colors. Moreover, this type of tattoo features vivid, solid lines and sharp edges.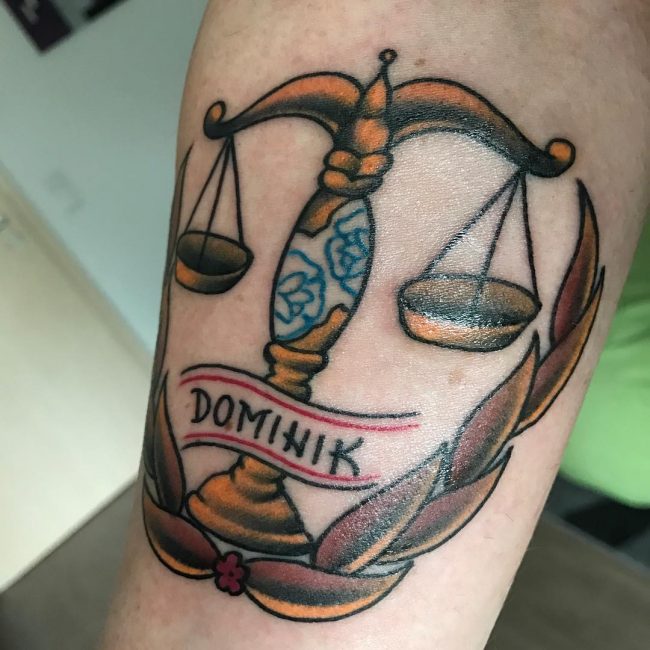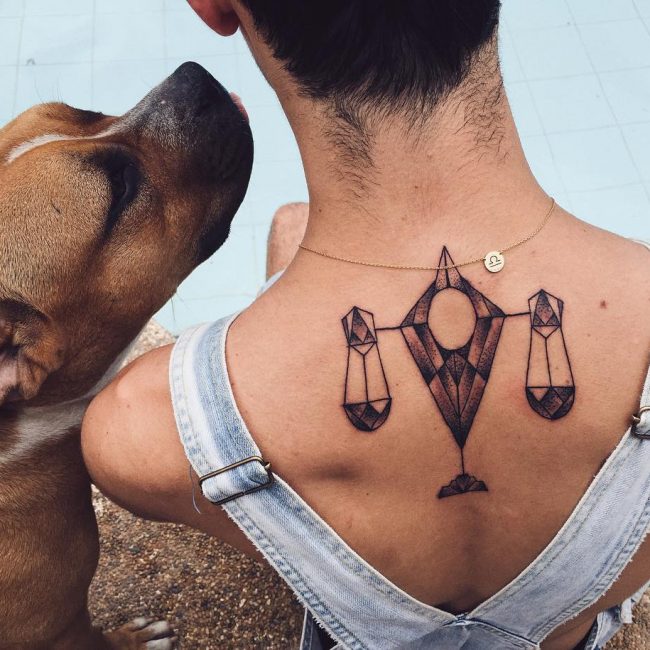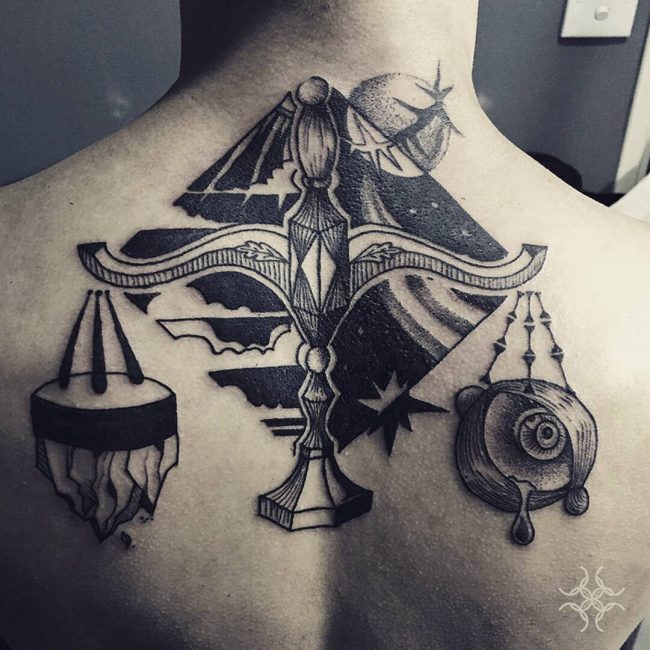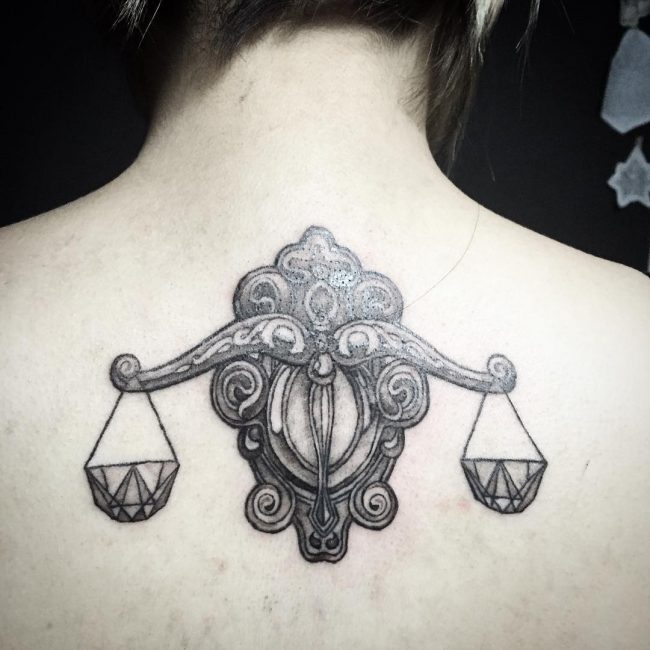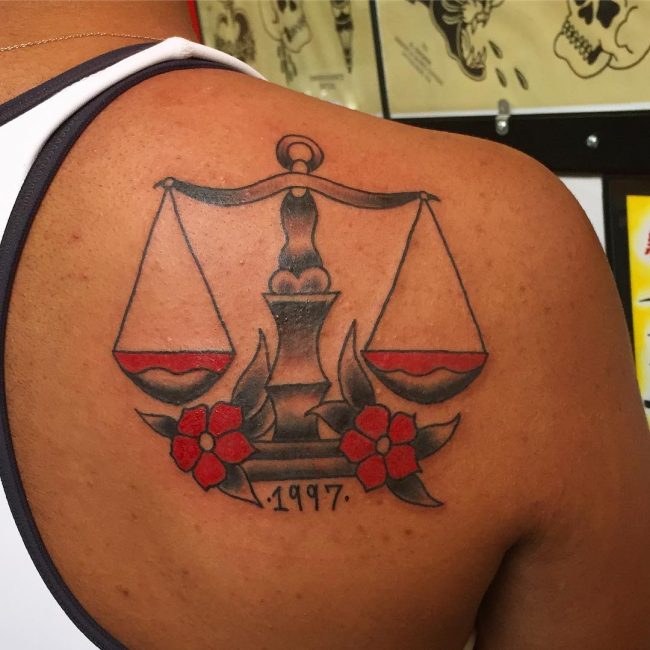 Sometimes, red ink is used to give the tattoo some drama and mystery. The tribal type Libra tattoos can be big or small in size. When they are drawn big, they are quite masculine. However, if they are medium or small, they can be worn by both guys and girls.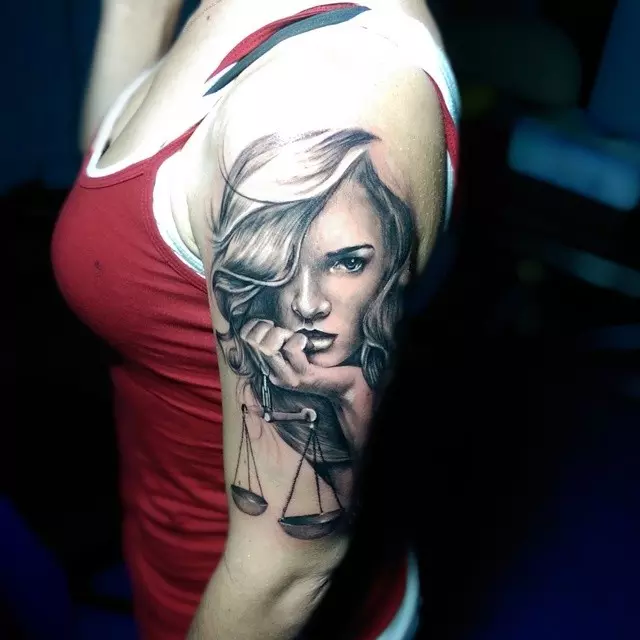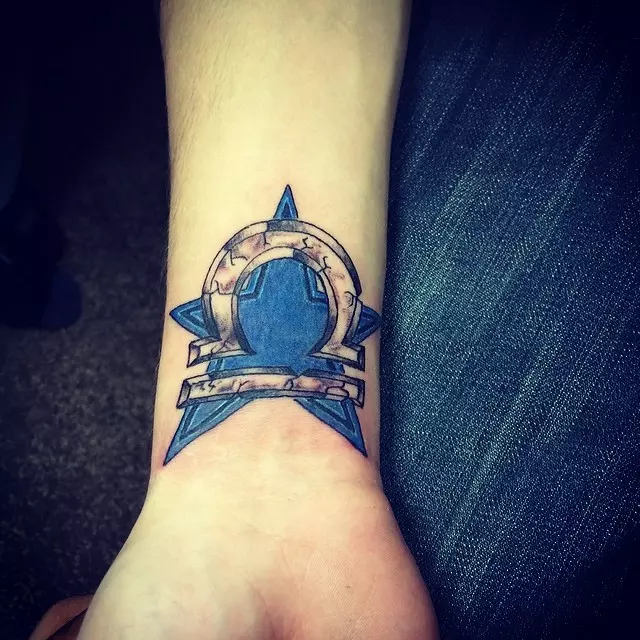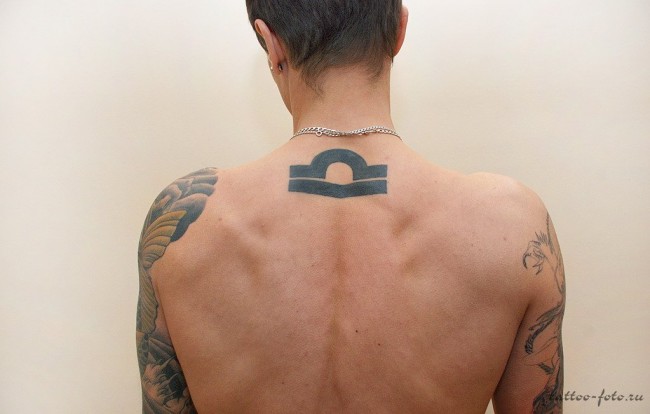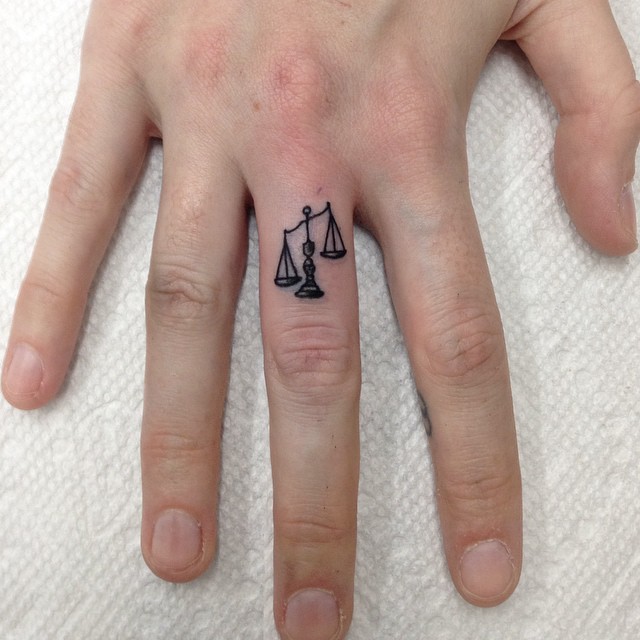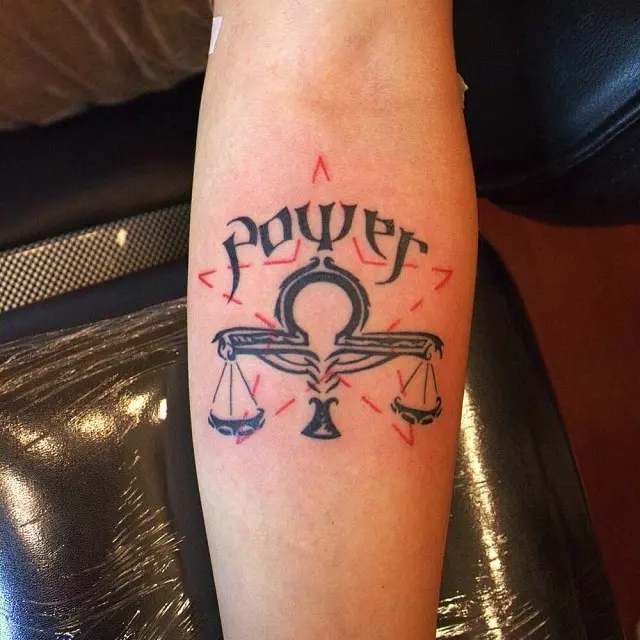 The Gothic type of Libra tattoos
This type of tattoo art is inspired by the French architecture between the 12th and the 16th centuries. It features lines that look like wrought iron and features characters such as gargoyles. This type of Libra tattoo is fairly large. Thus it is best drawn on the chest, shoulder or back.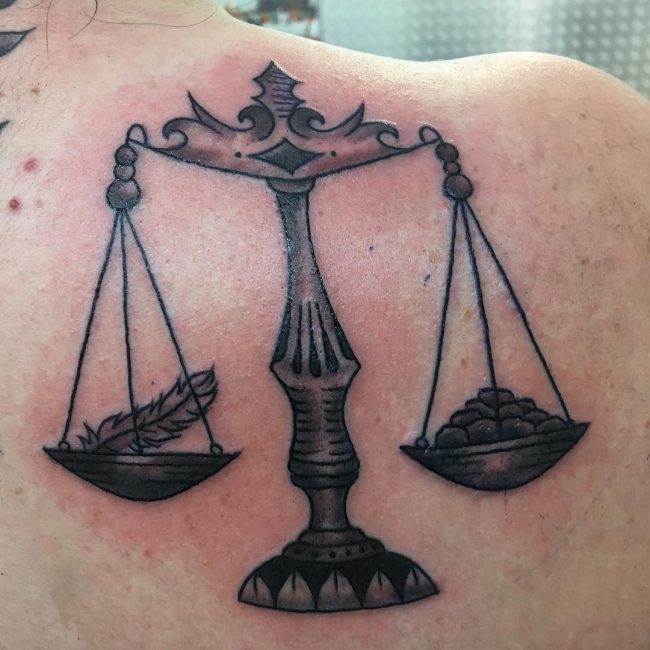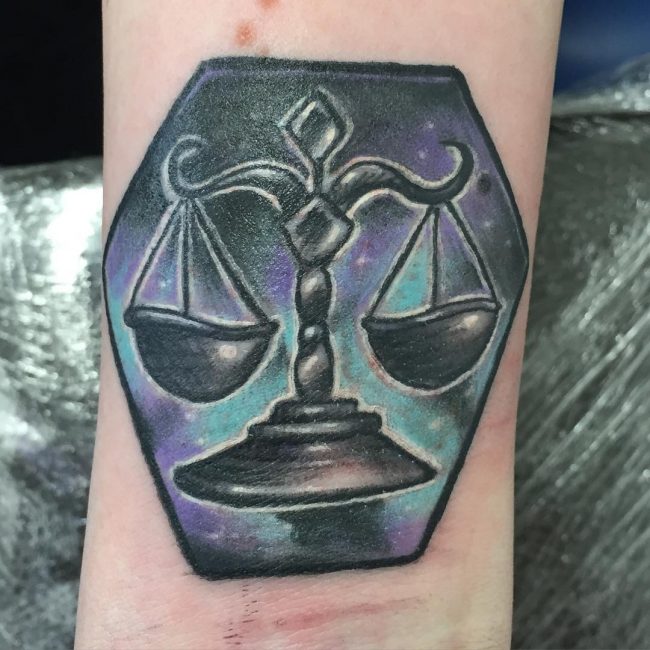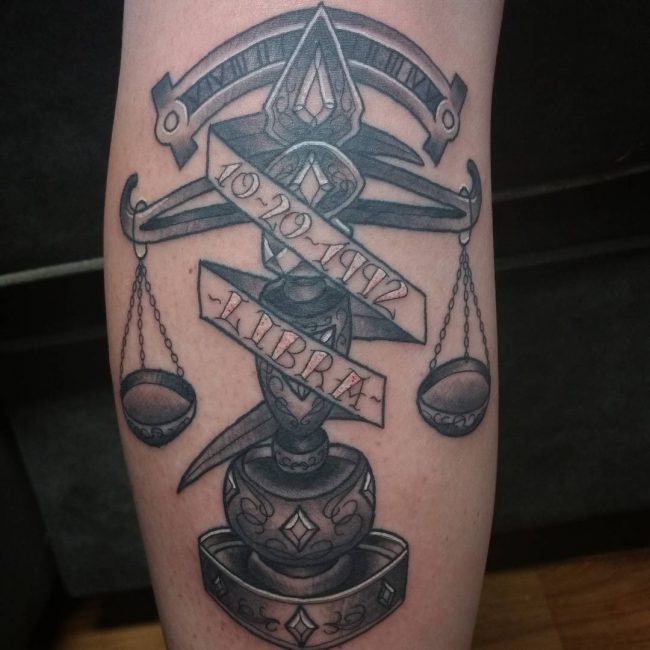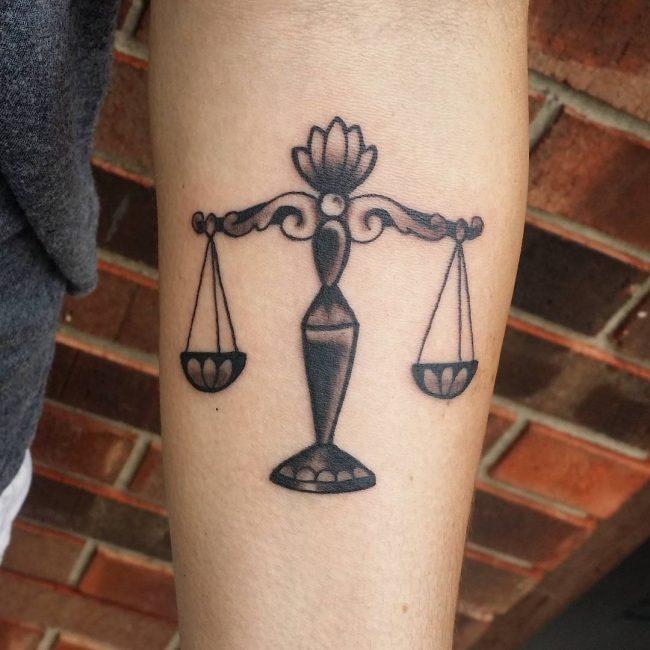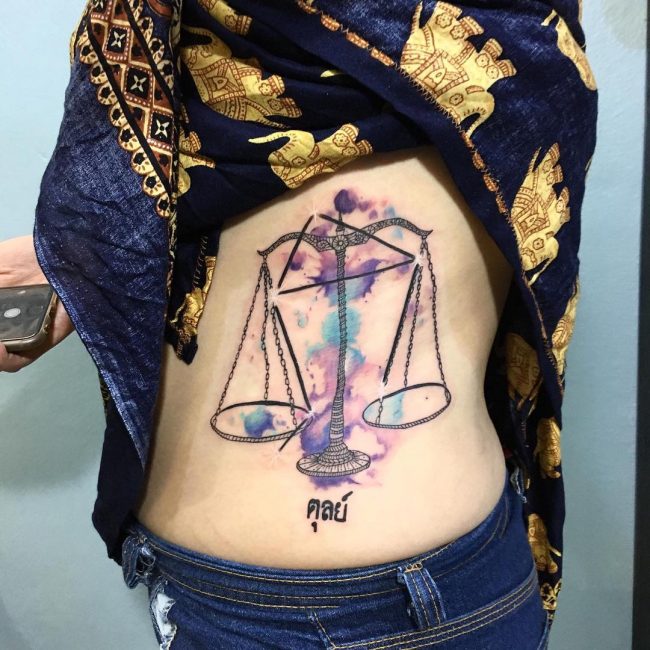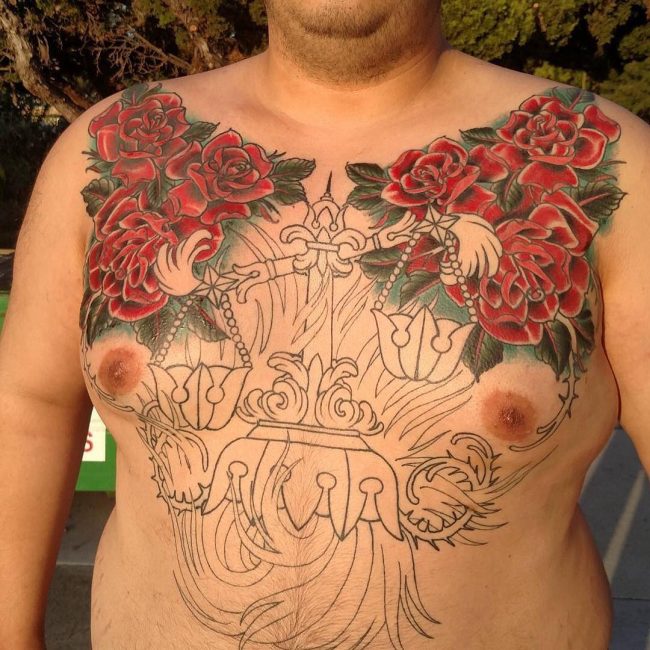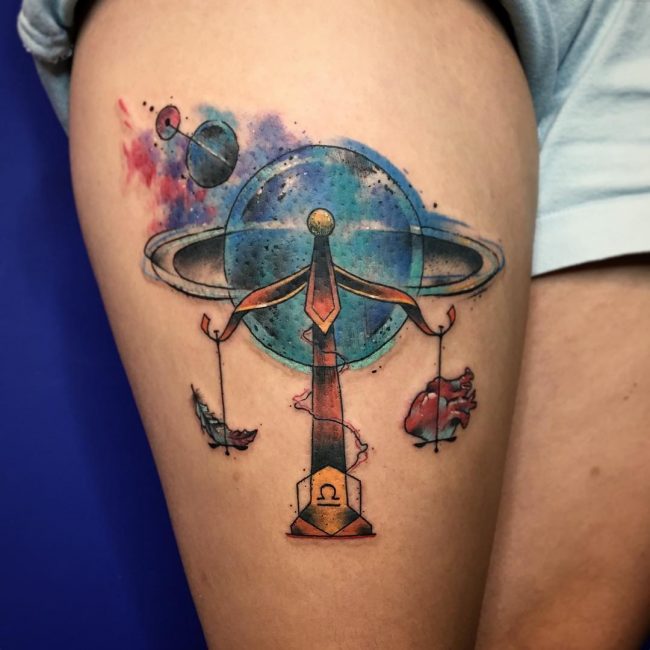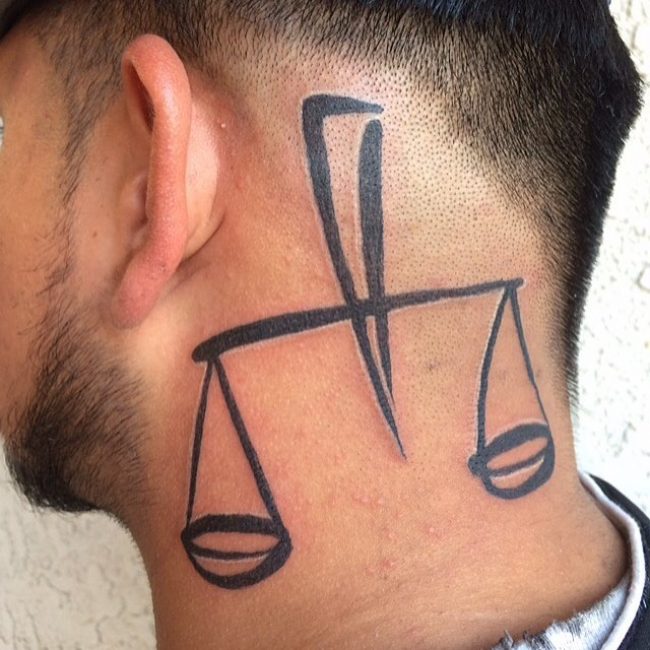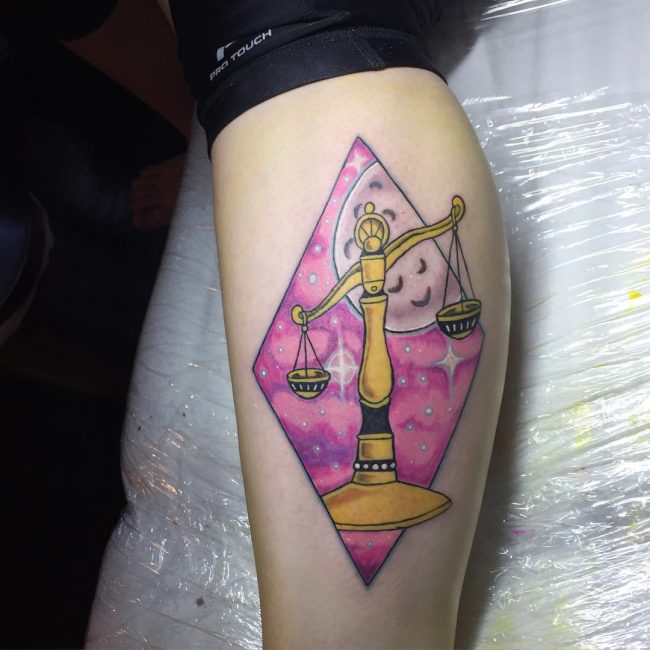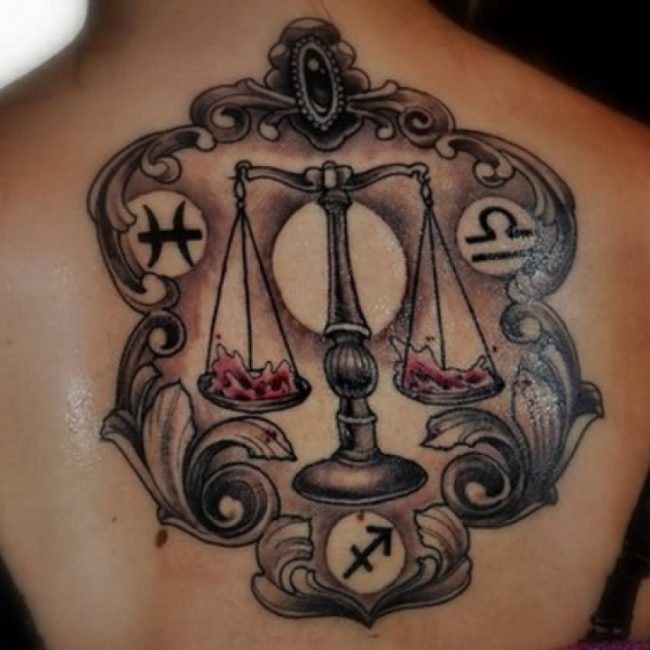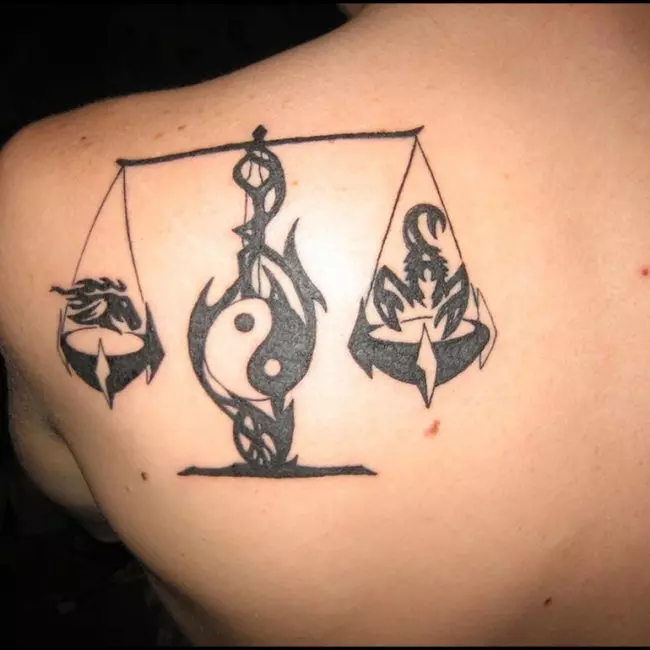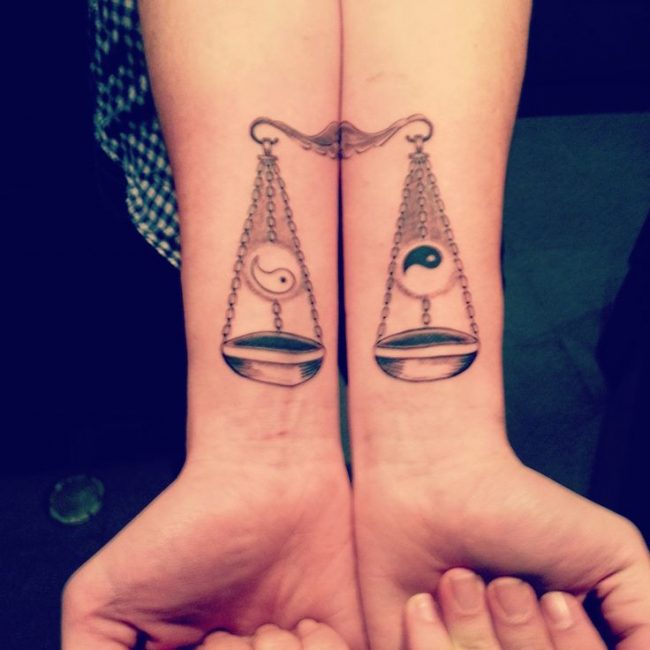 Moreover, due to its size, it is best worn by guys. In most cases, a Gothic Libra tattoo will feature characters that are human or animal in nature. Sometimes there are supernatural characters in the tattoo as well.