120+ Elegant Giraffe Tattoo Designs & Meanings – Wild Life on Your Skin (2019)
It is not easy to walk through a busy street without meeting one or two people with a tattoo. However, many people go for tattoos without knowing much about them.
Before you consider the idea of designing any tattoo on your body, it is good that you know its history, meaning, placement and tattoo care although we are not going to talk much about it for today. One of the best tattoo designs that will make your attractive is the giraffe.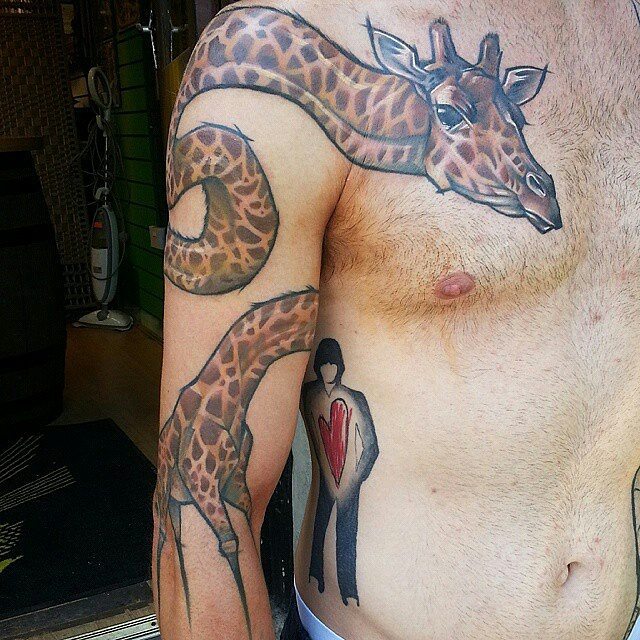 To determine whether these types of tattoos are good for you not, ensure that you read this article to the end.
Contents: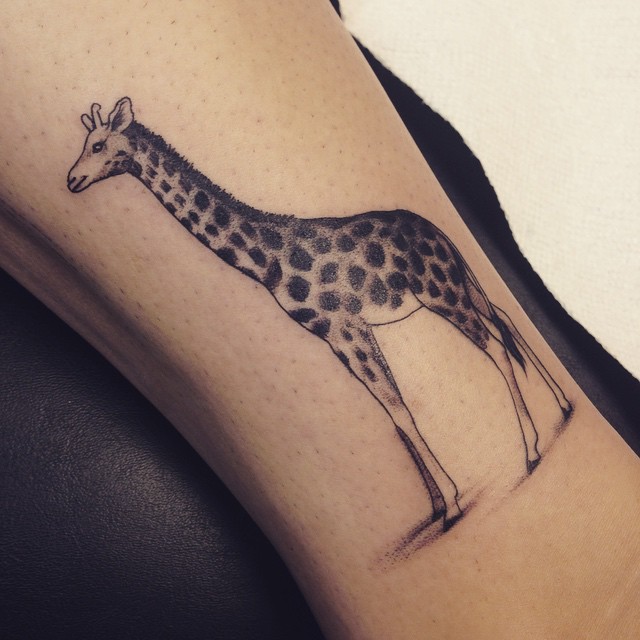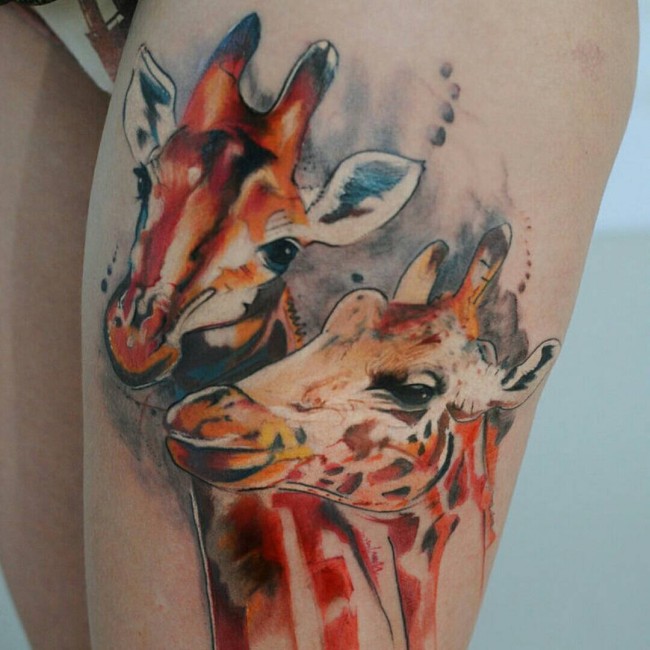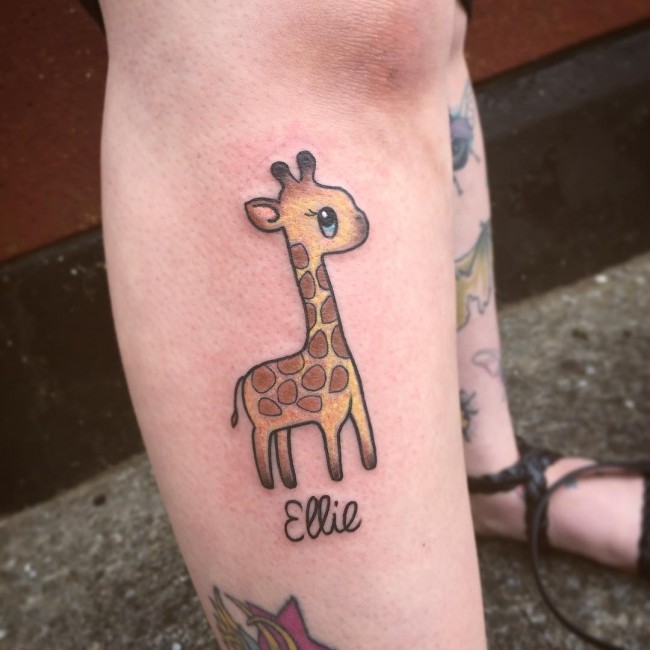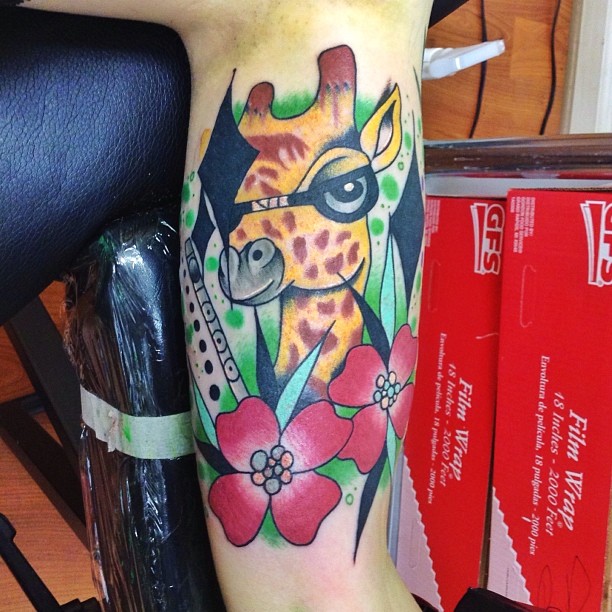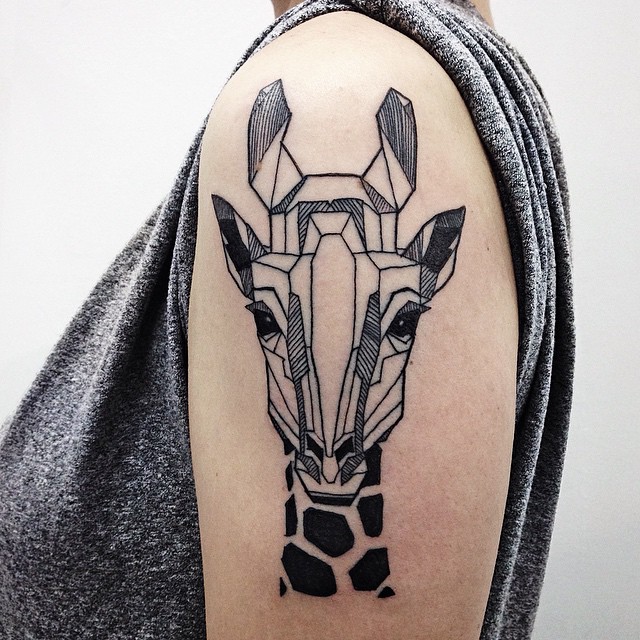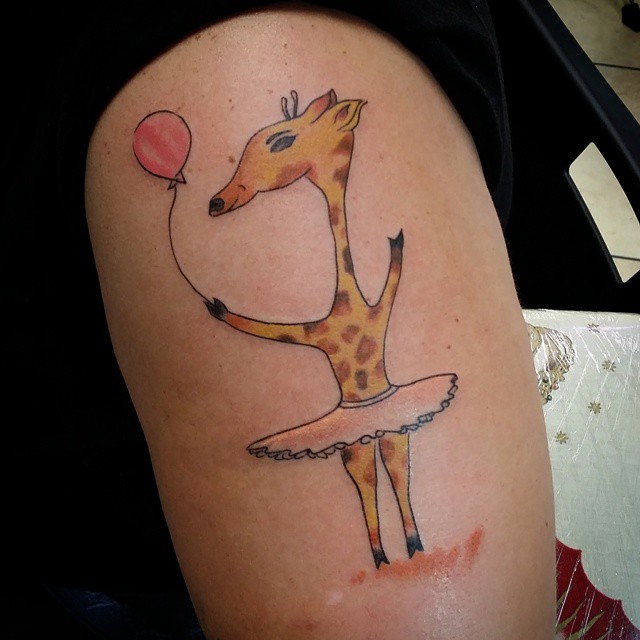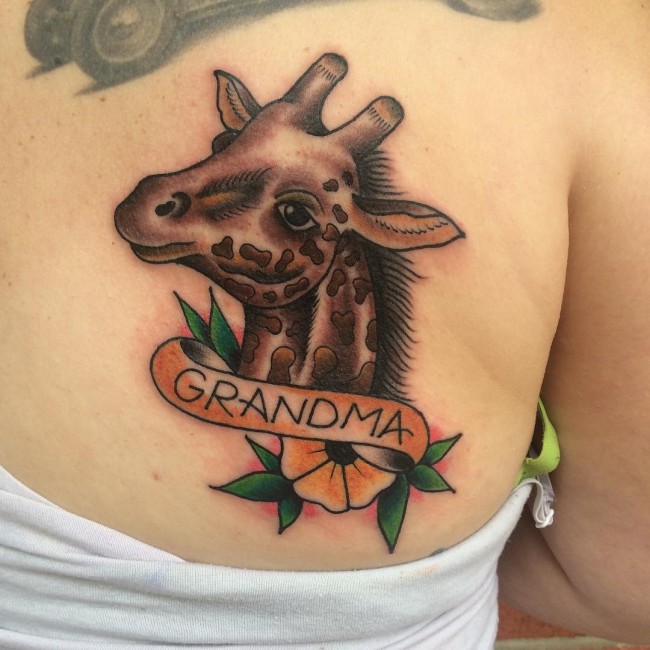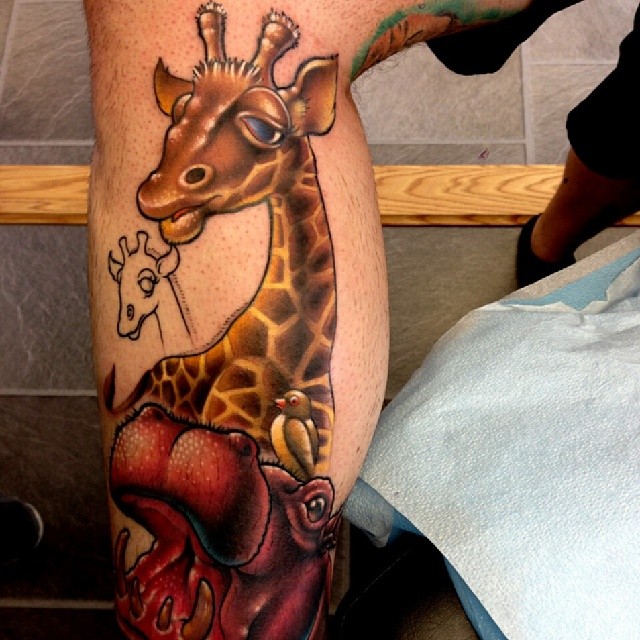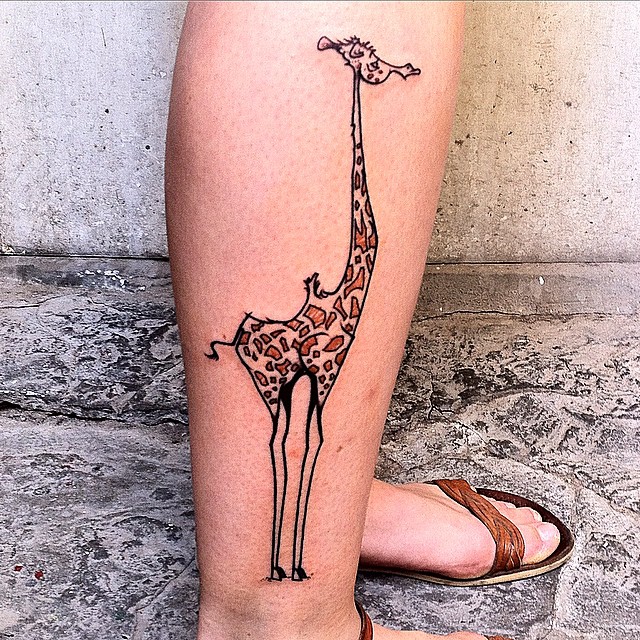 History of Giraffe Tattoos
Have you ever seen a giraffe? Giraffes are among the most fascinating animals that you are likely to come across in game parks among other places. Despite being clumsy, these animals are also very graceful.
What makes them more fascinating especially to kids is the way they tend to manage their awkward looking legs when they are moving from one place to another.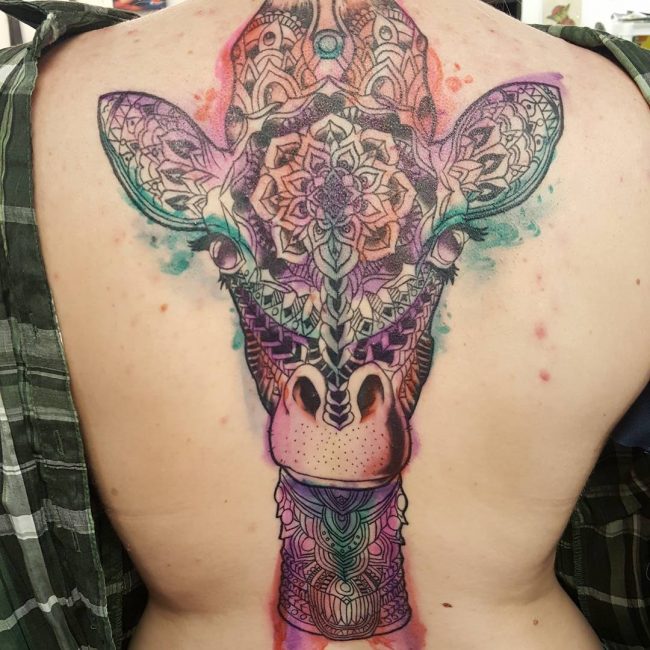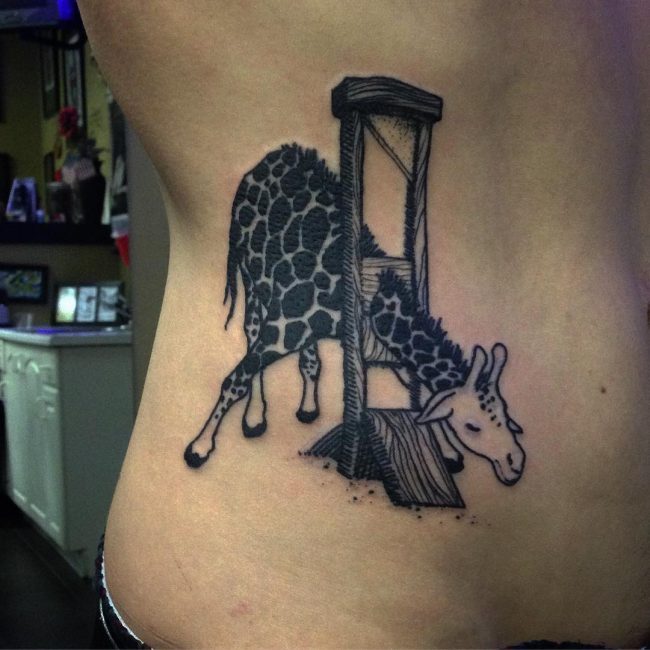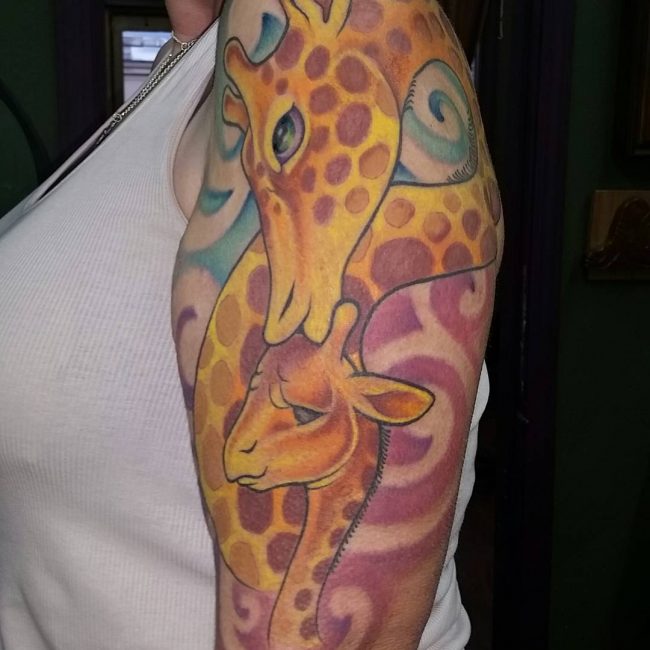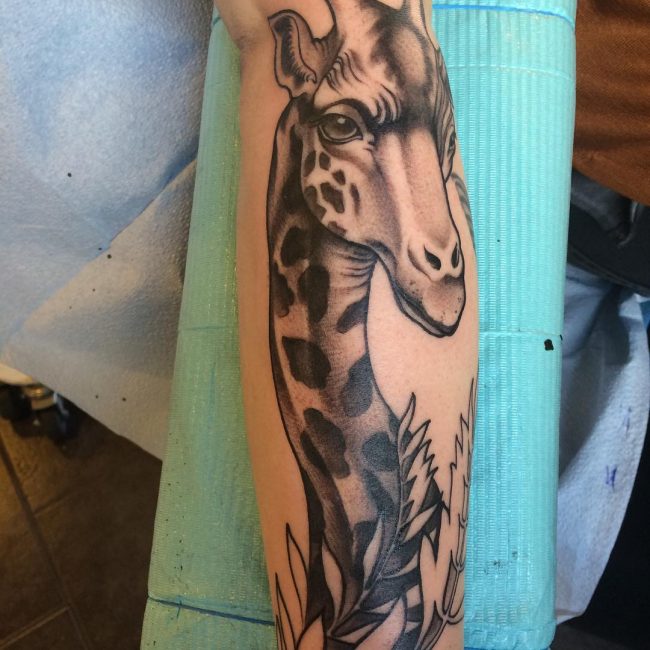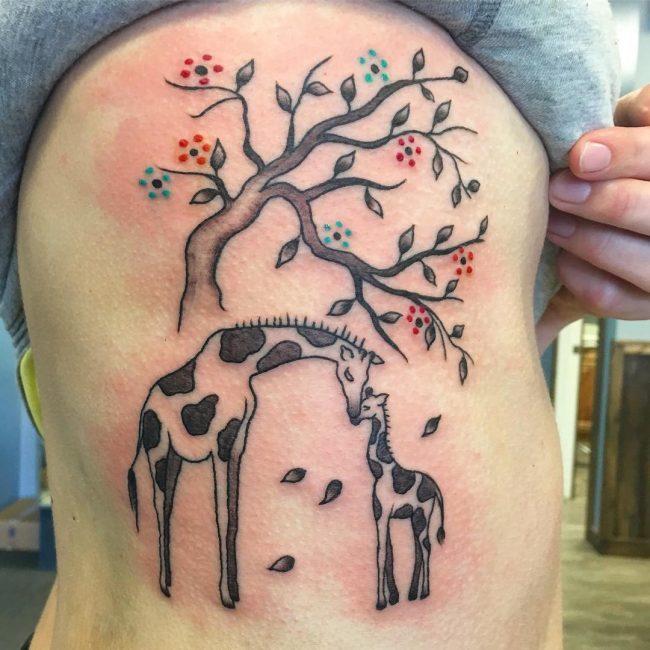 Giraffes have the ability of adapting to any environment you subject them and they can utilize any scarce resource in the surrounding to survive without any difficulties when compared to the other animals.
During the Roman Empire, traders shipped thousands of giraffes to Europe so that people can view them in return for money. This practice died immediately after the collapse of this empire.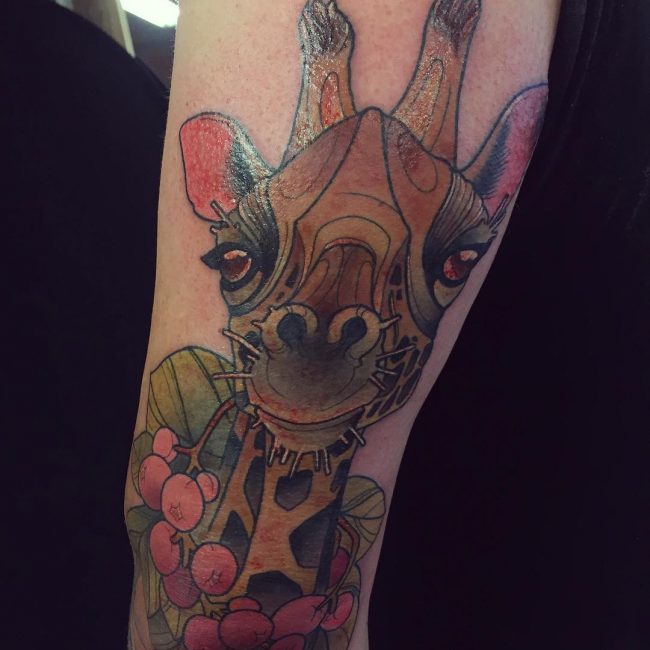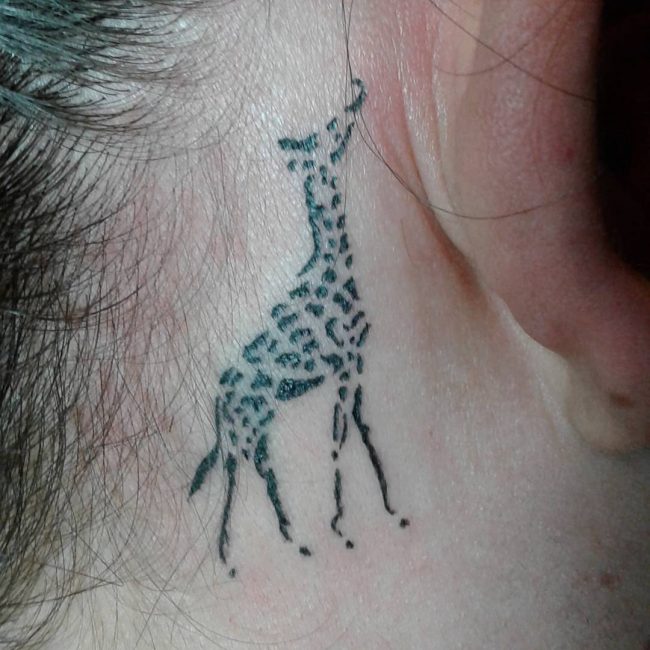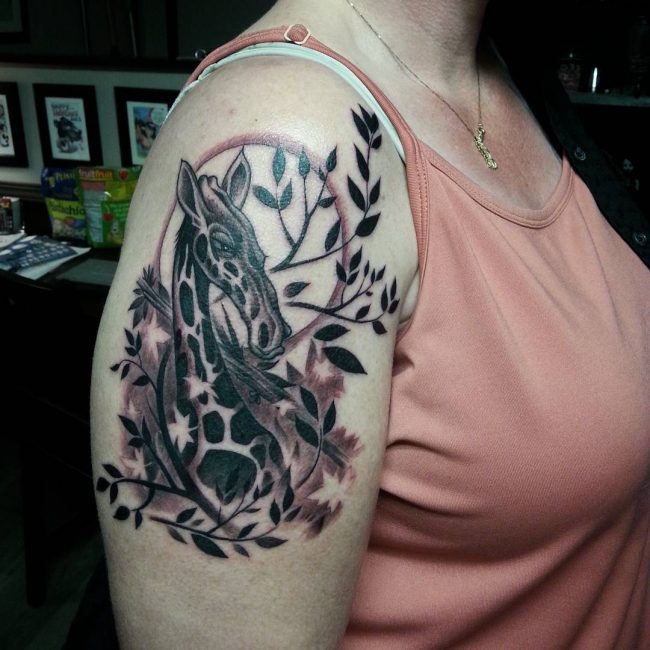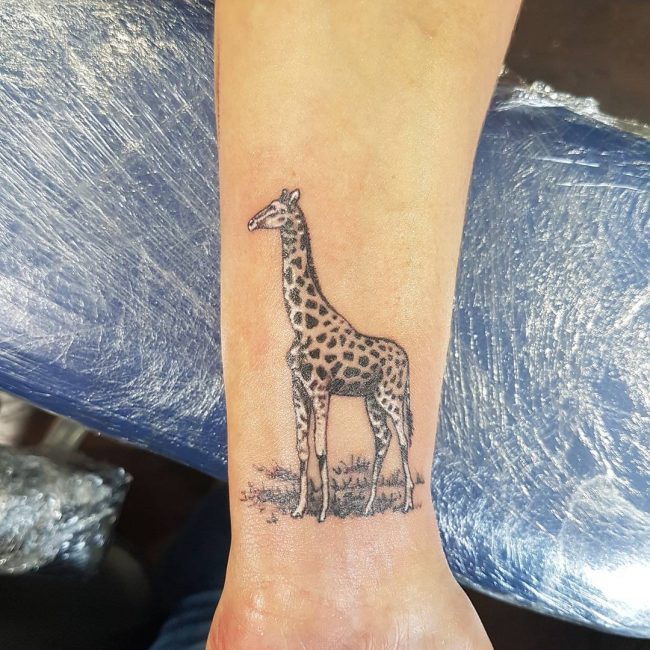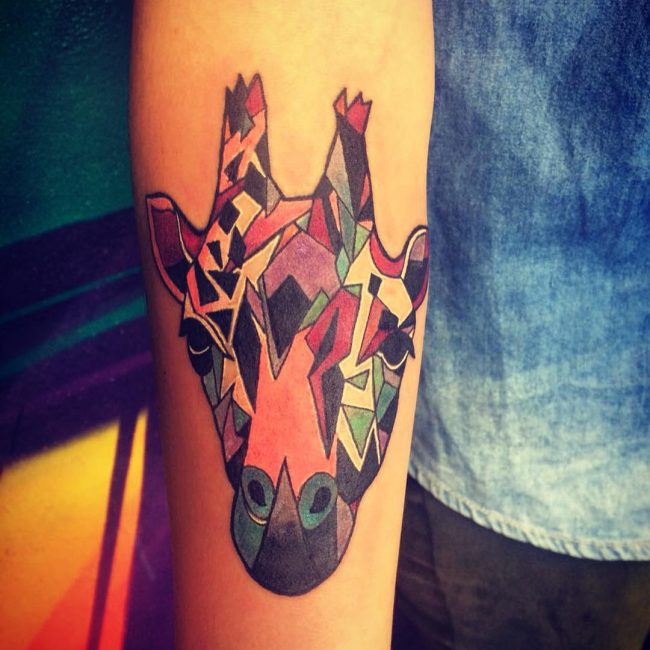 Many people believe that tattoos of giraffe began in Europe as thousands of people found these animals very attractive and hence they could not resist having a symbol of them on their body.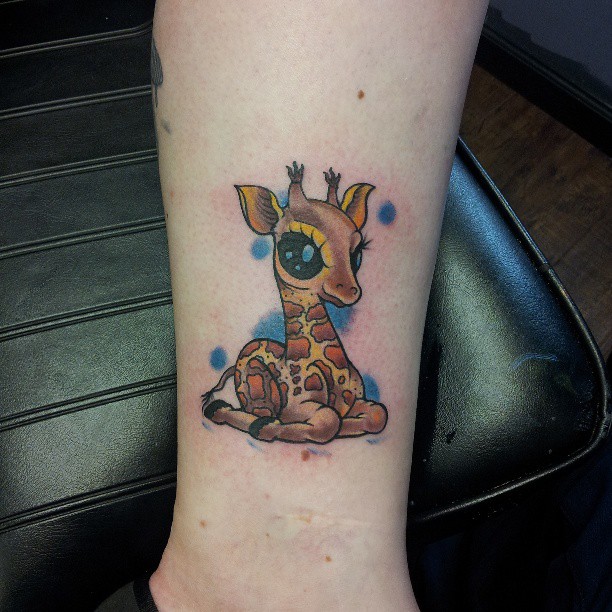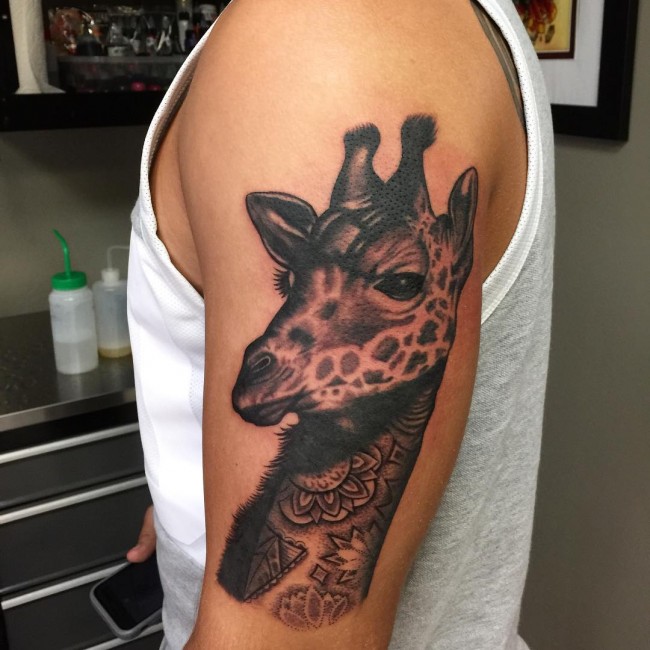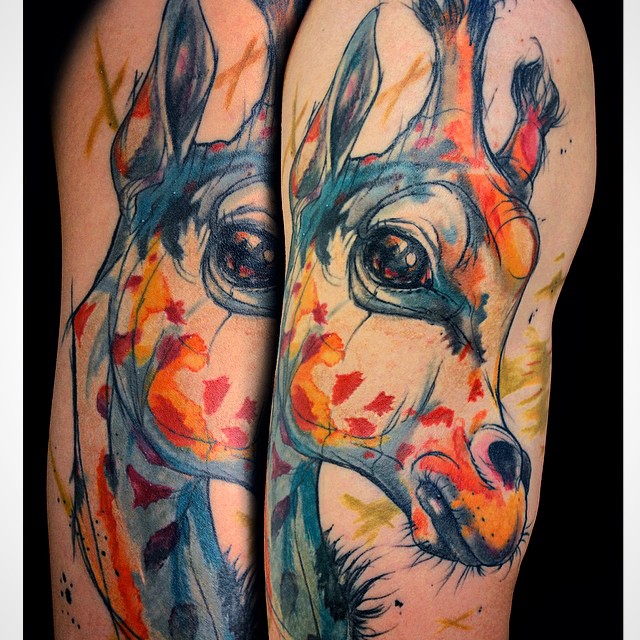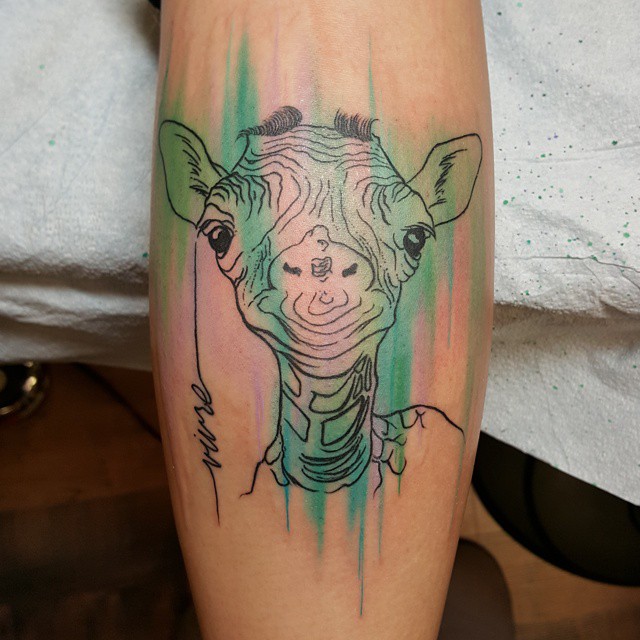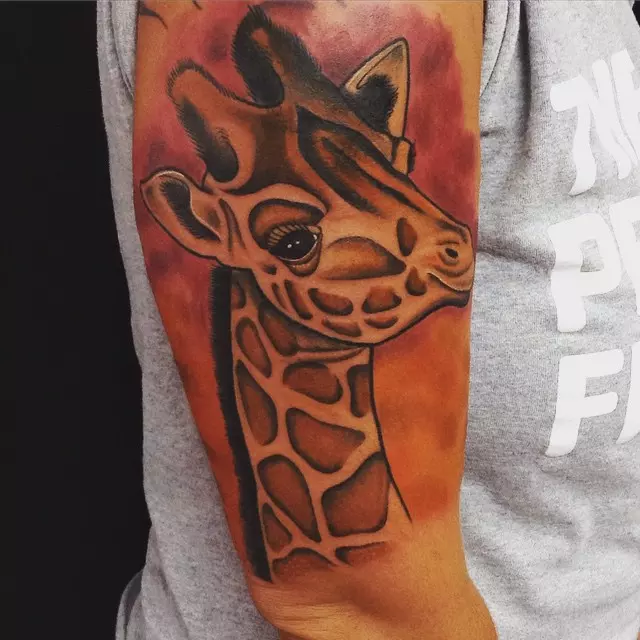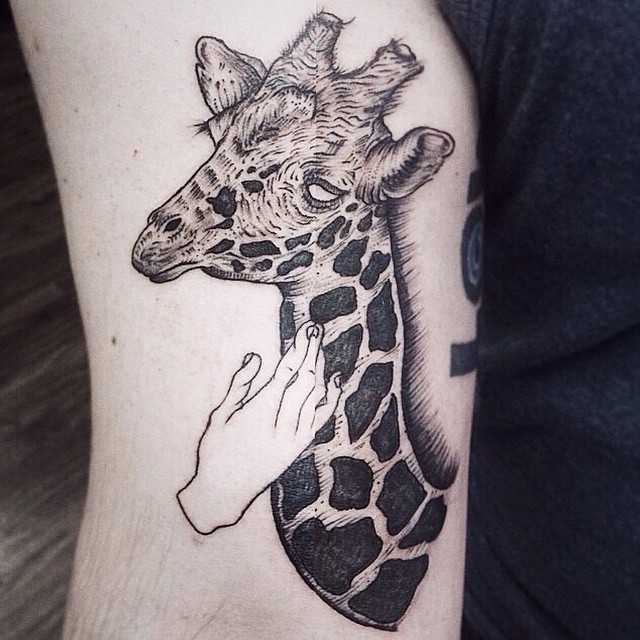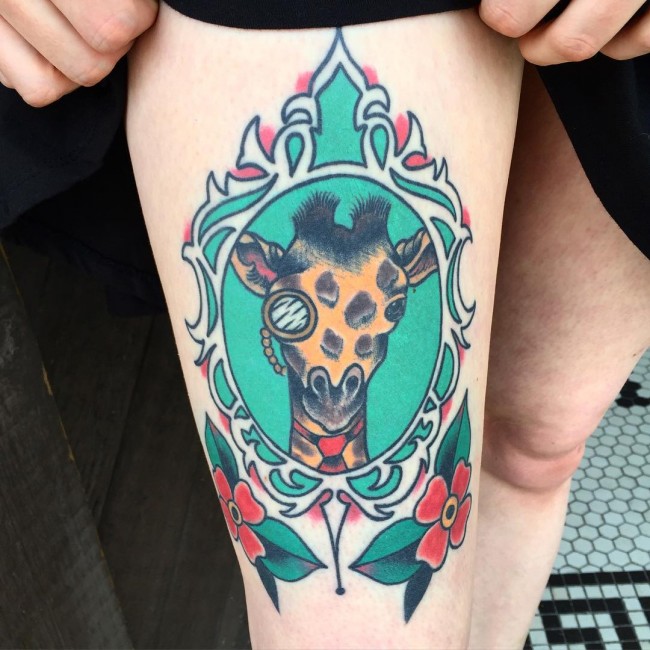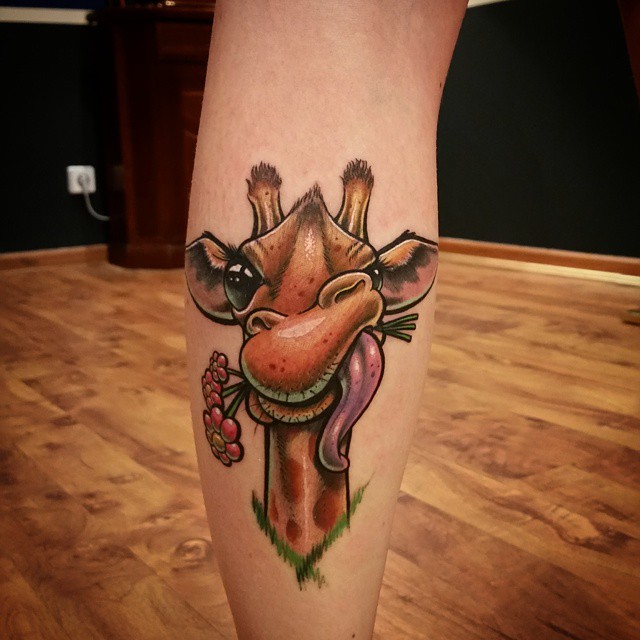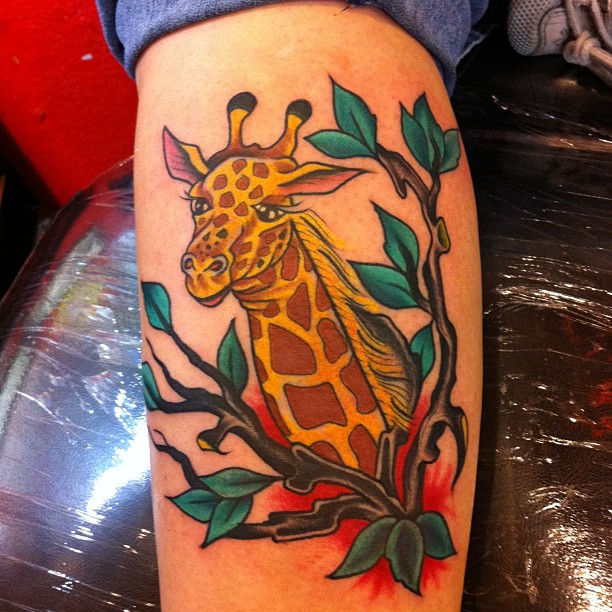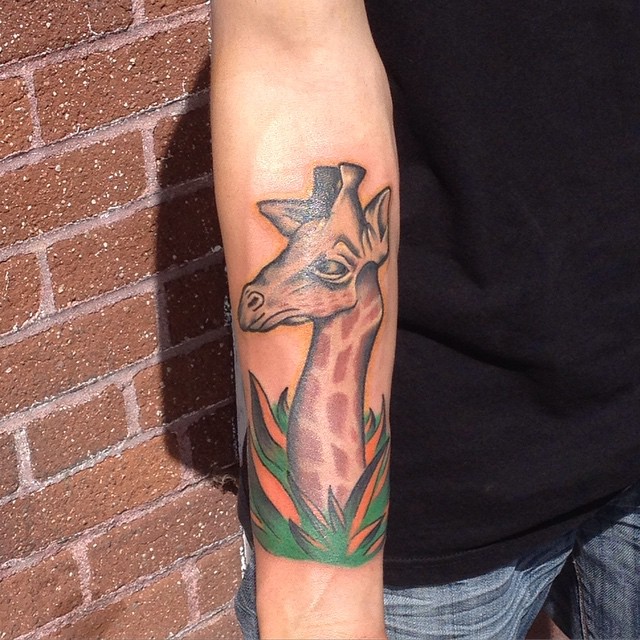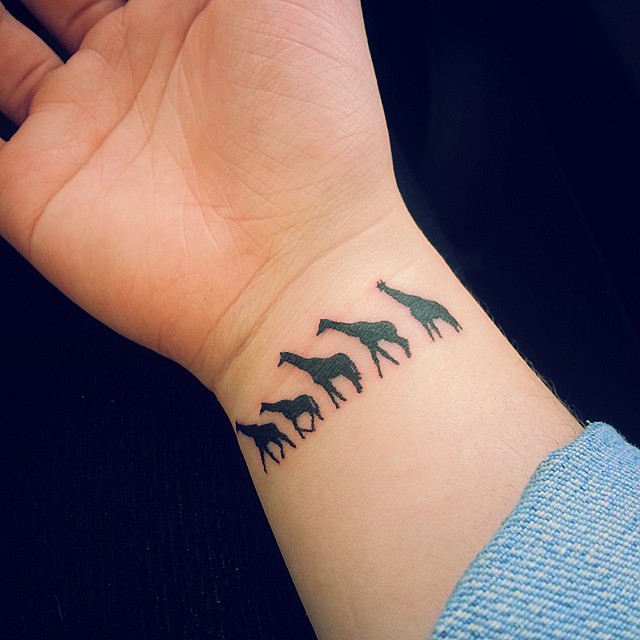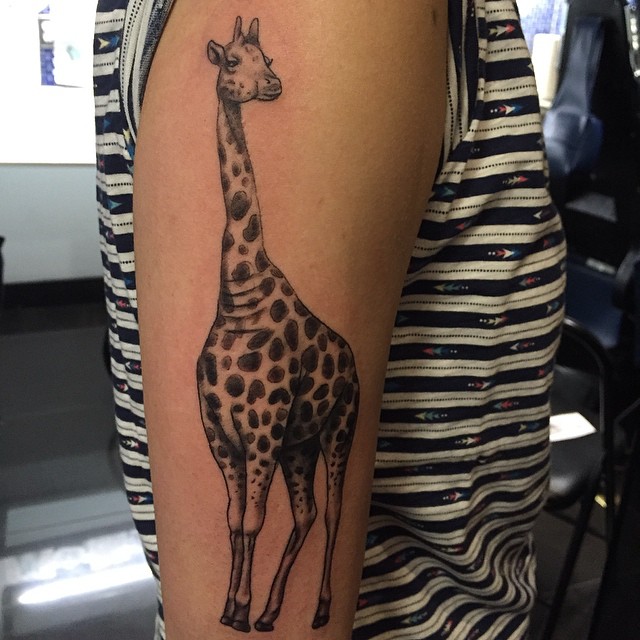 ---
back to menu ↑
Meaning of Giraffe Tattoos 
It is not mandatory to be bushman in order to understand the meaning of different giraffe symbols. Giraffe tattoos have different meanings. Some of the common meanings of these types of tattoos include the following: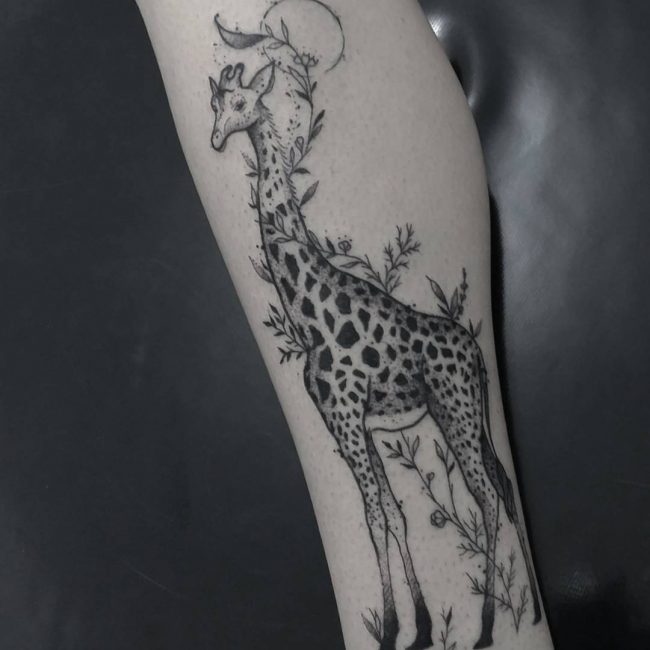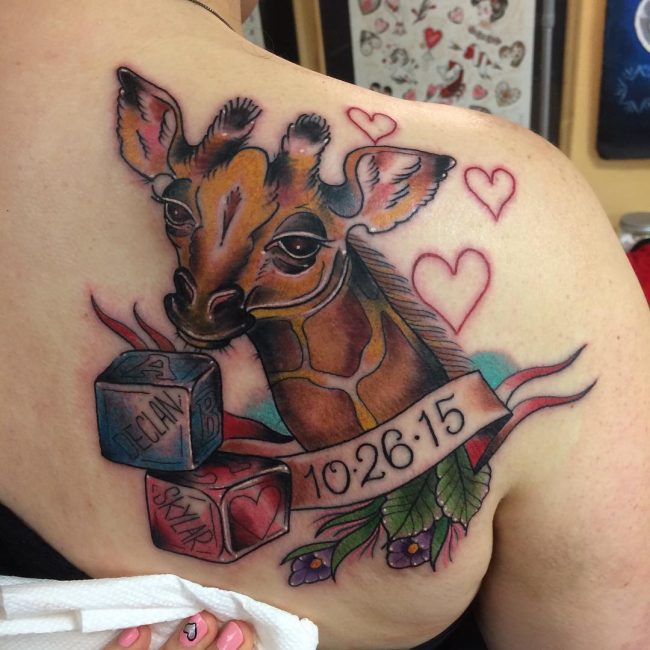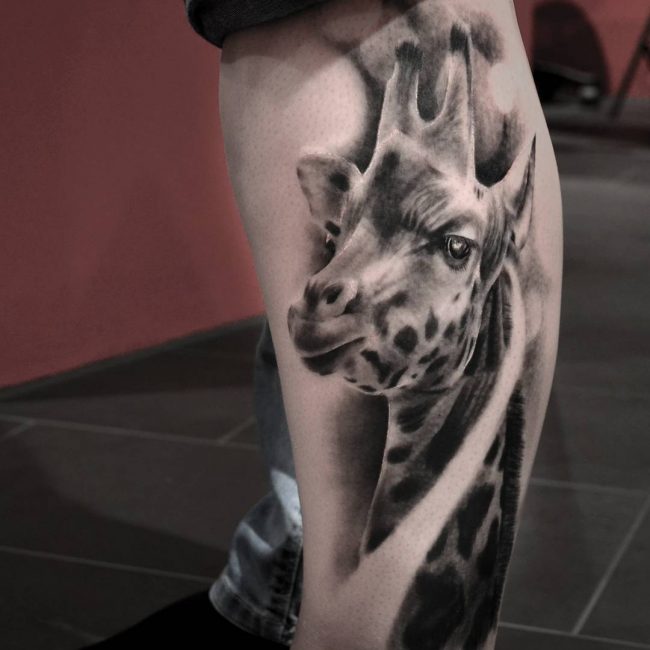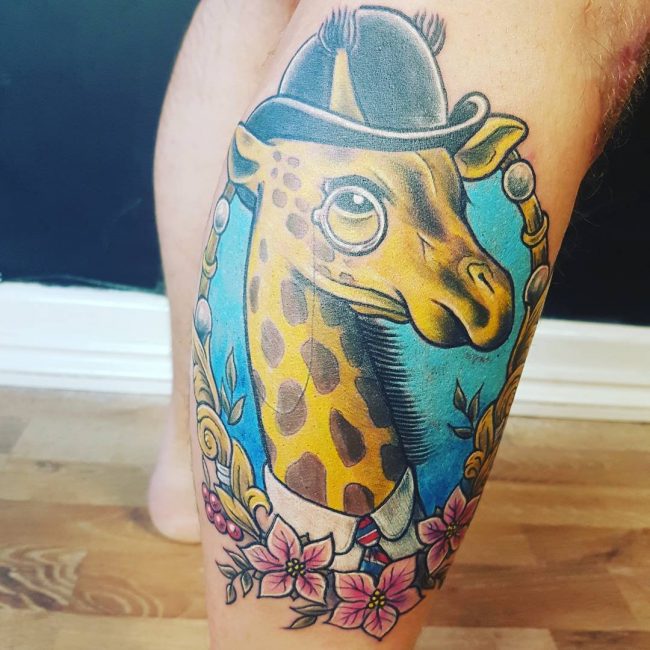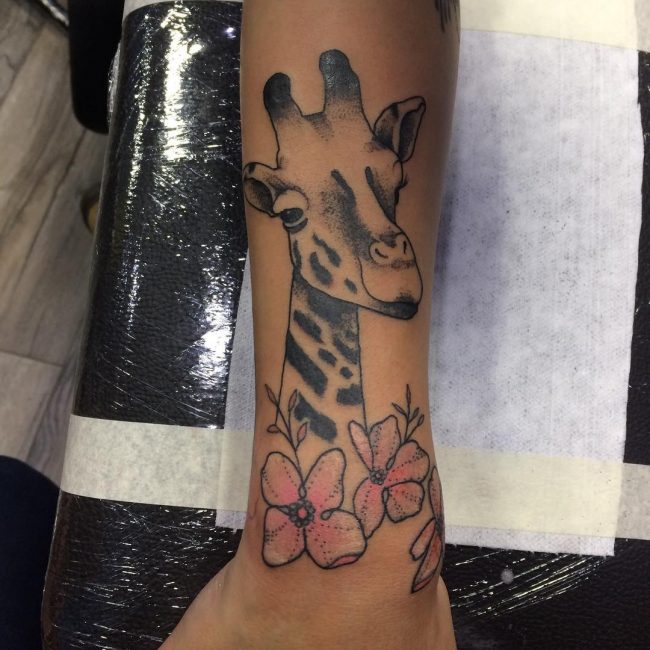 Patience
Grace
Intuition
Dependability
Resourcefulness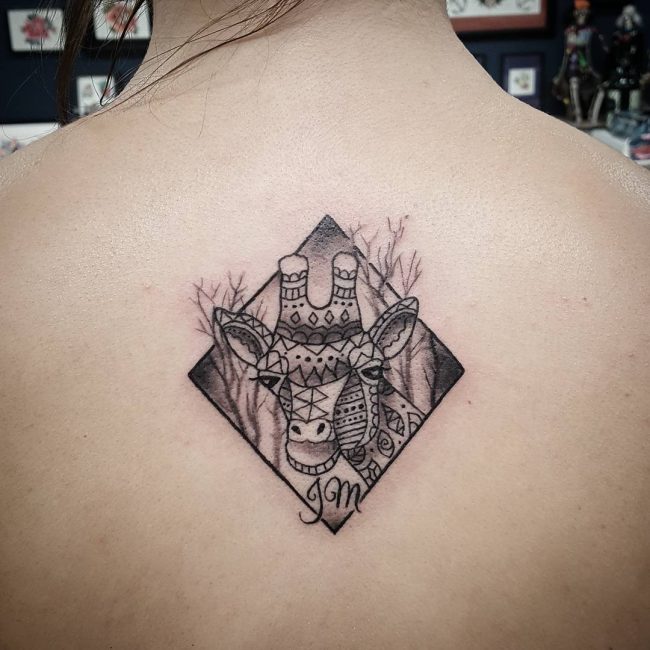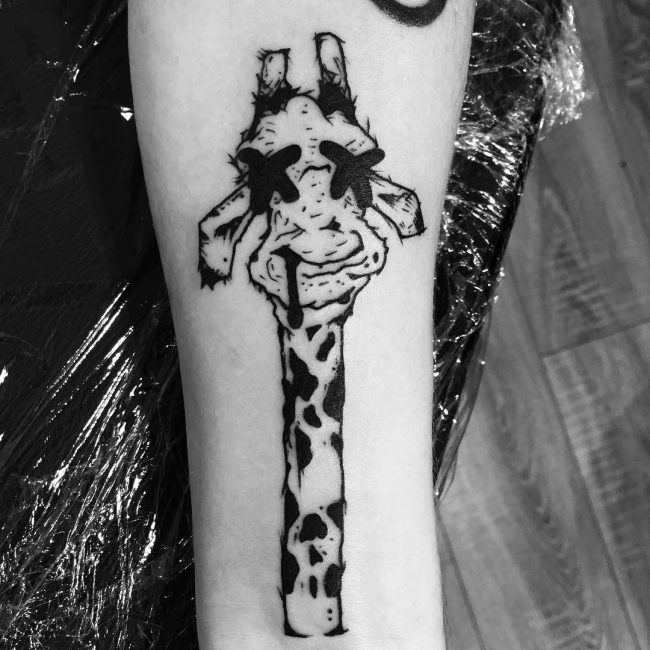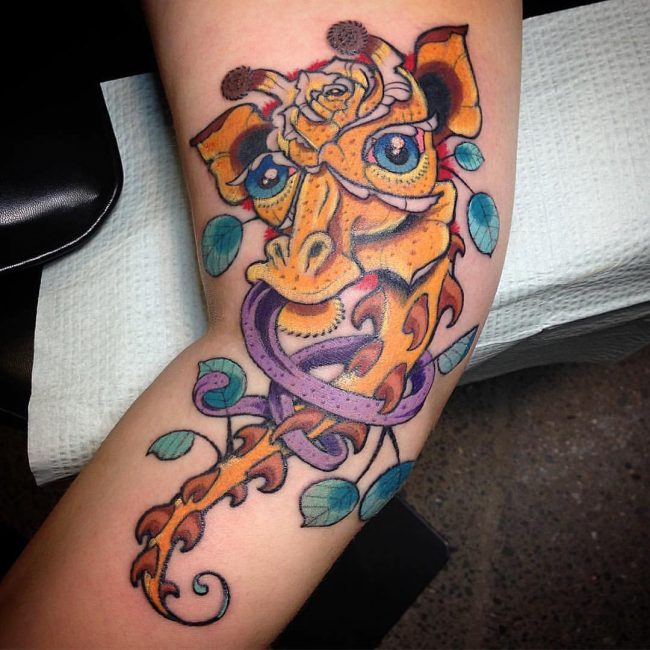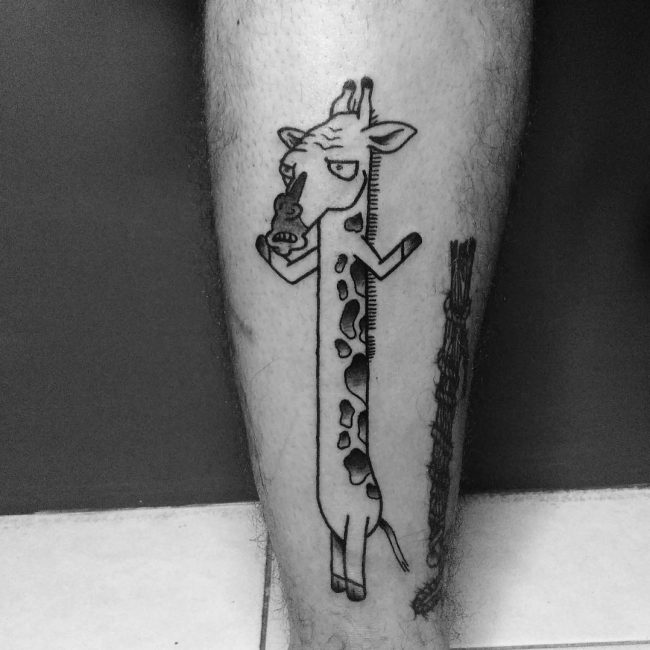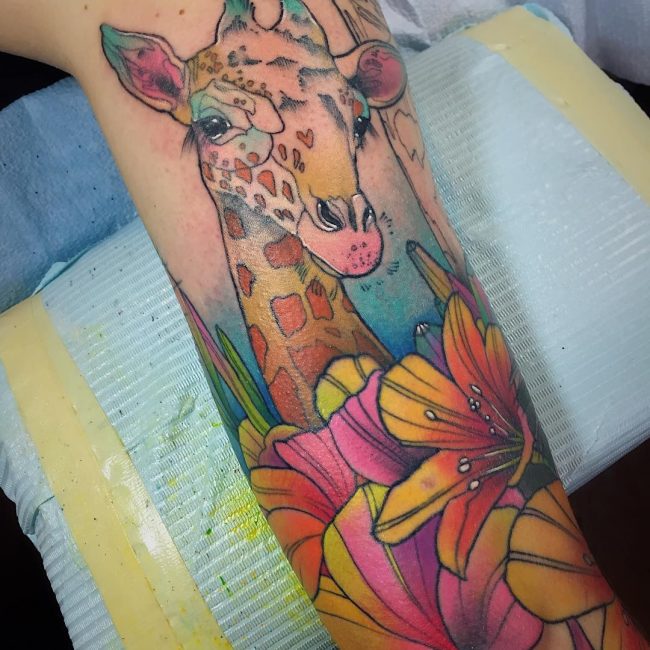 Intelligence
Vulnerability
Protection

 

Elegance
Cooperation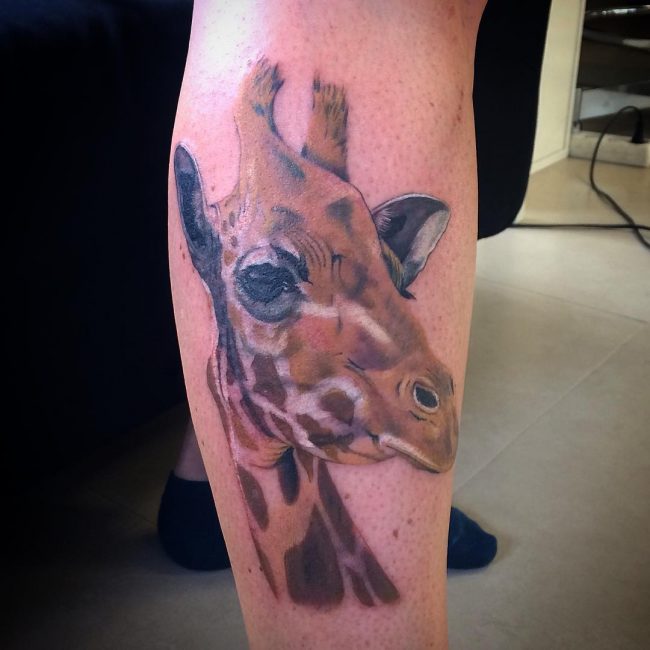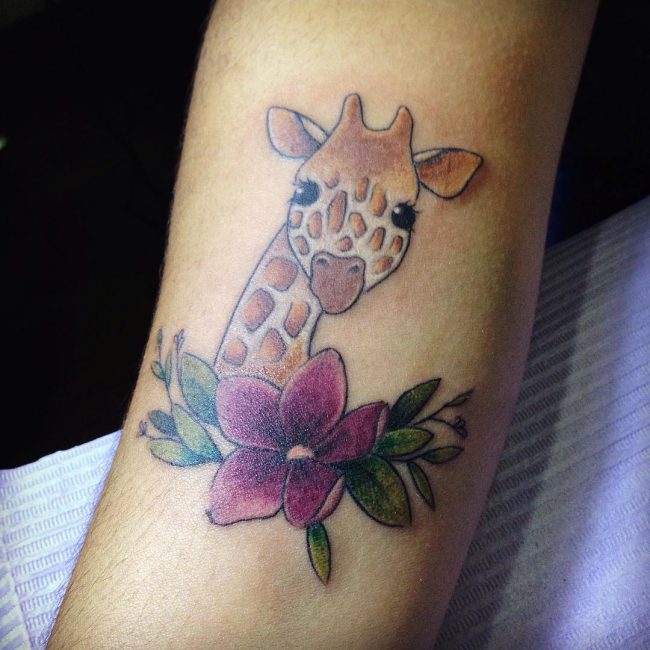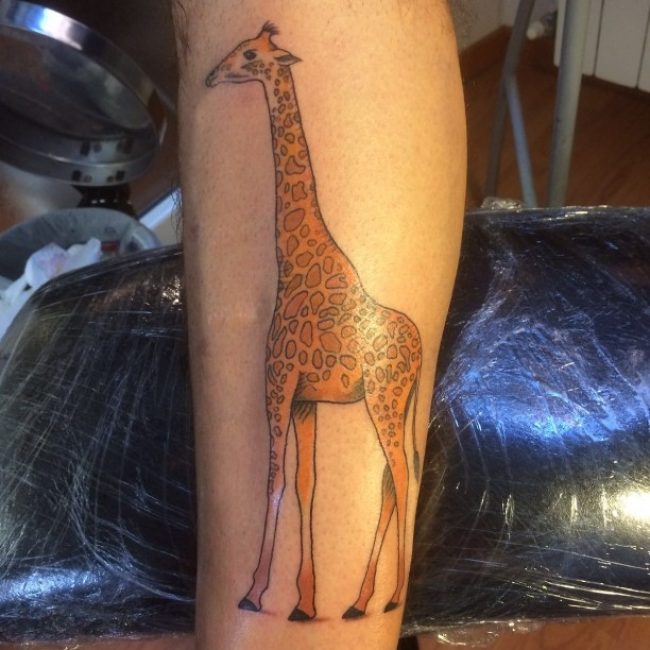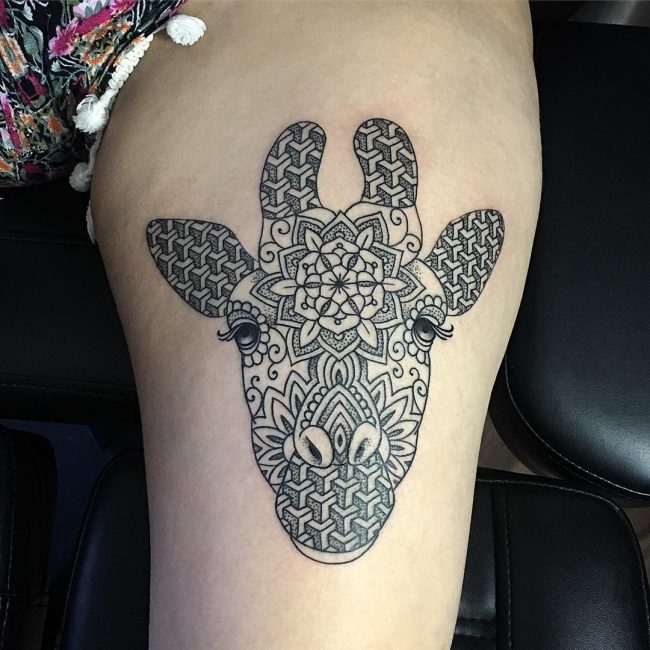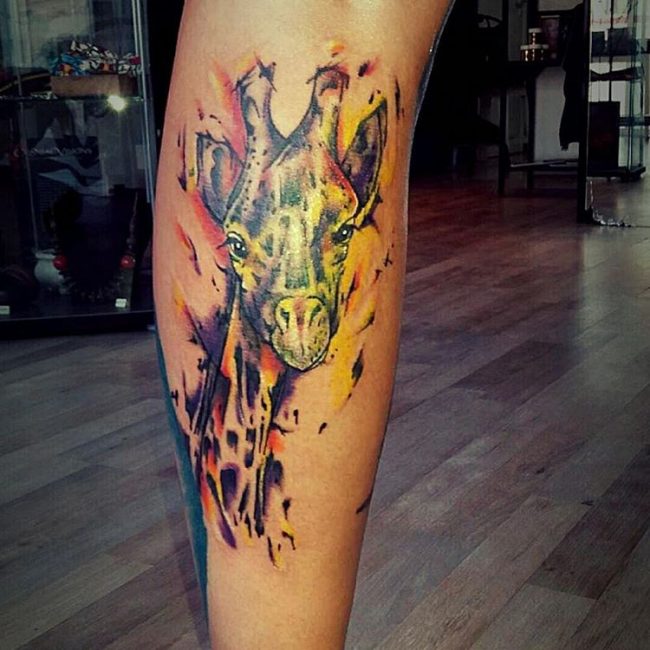 Discernment
Gentleness of the spirit
Perception

 

Vision

 

Beauty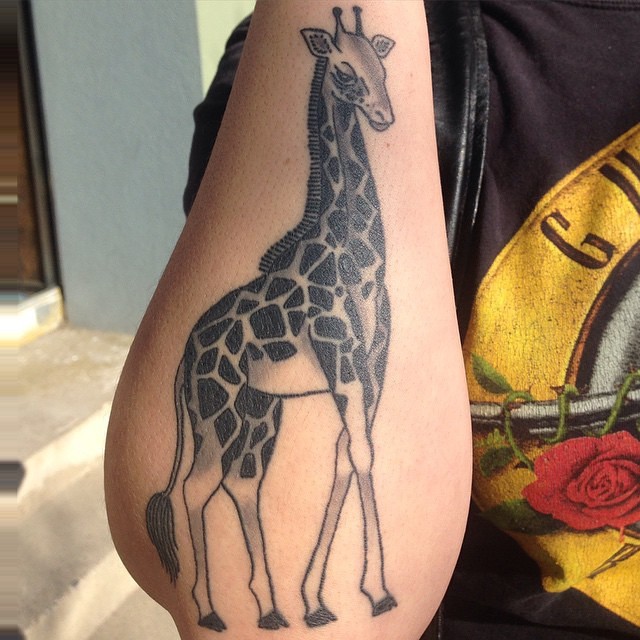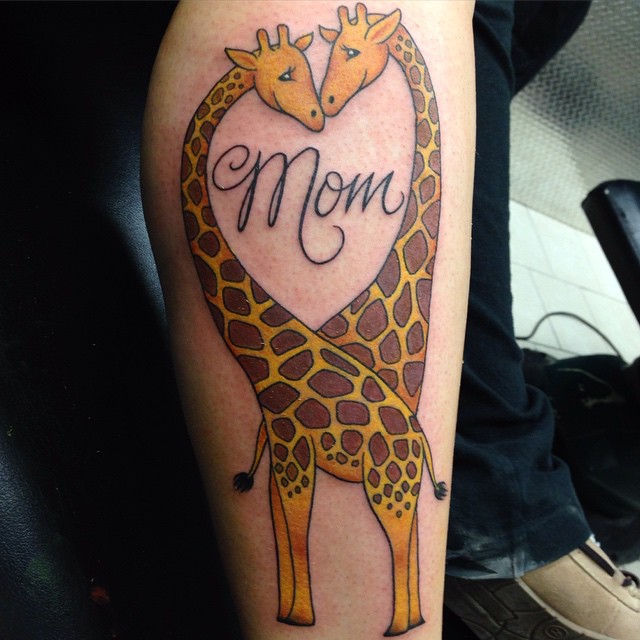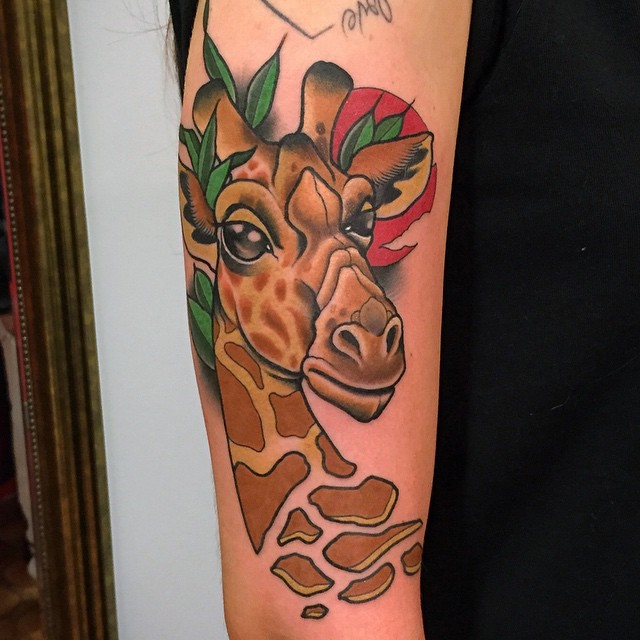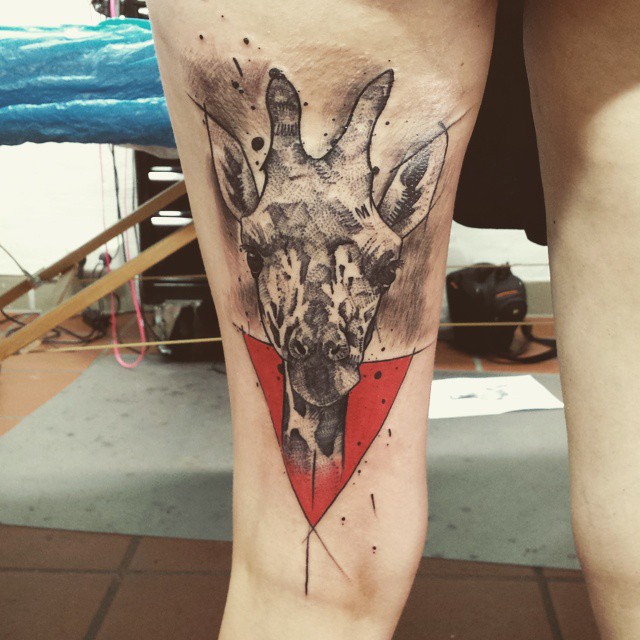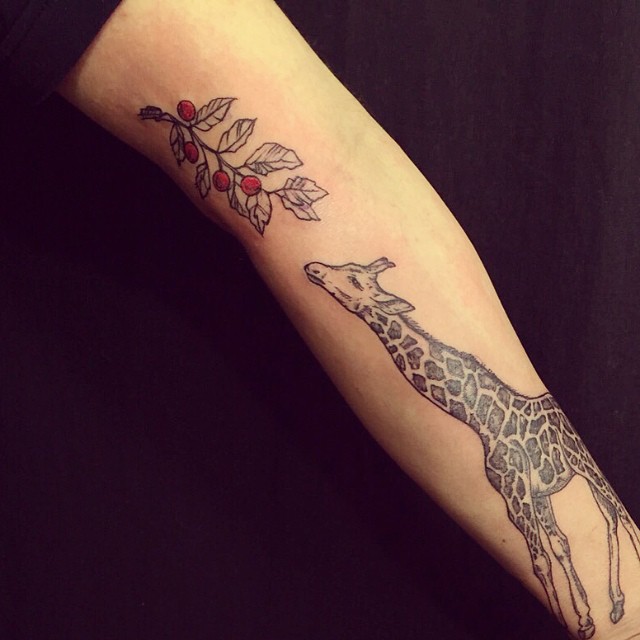 ---
back to menu ↑
Placement
Placement of these types of tattoos varies from one person to another. When choosing the best part to have a giraffe, you will have to determine whether you want something visible to the public or a hidden tattoo.
Some of the common areas where you are likely to find someone with a giraffe design include shoulder, arm, back, legs and thighs.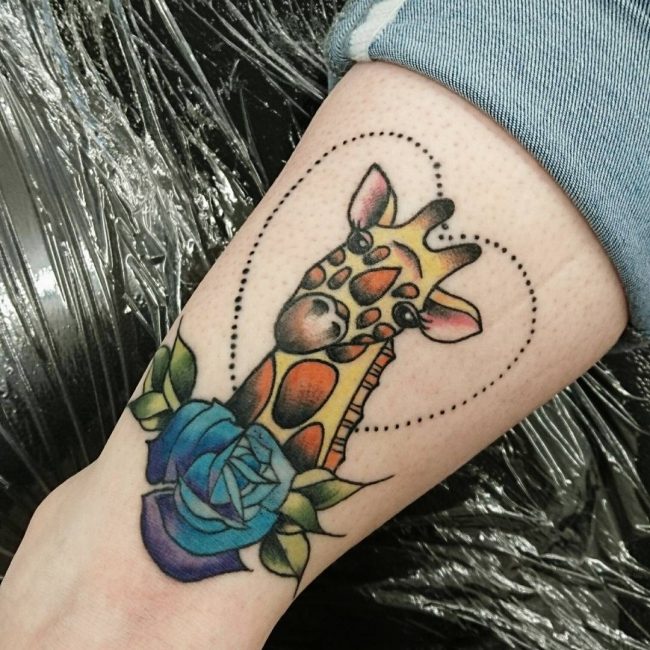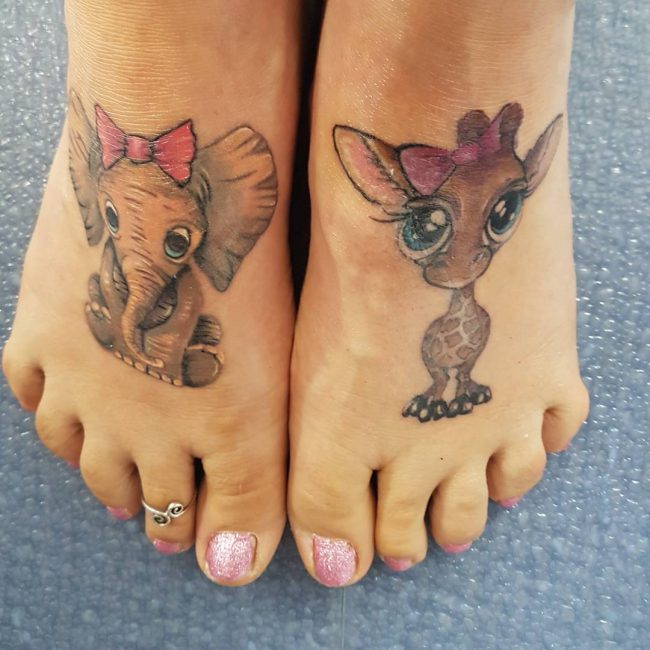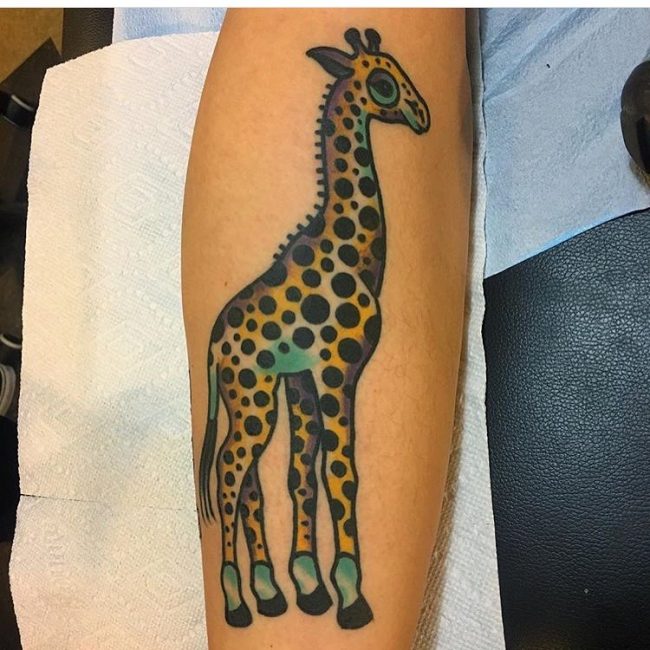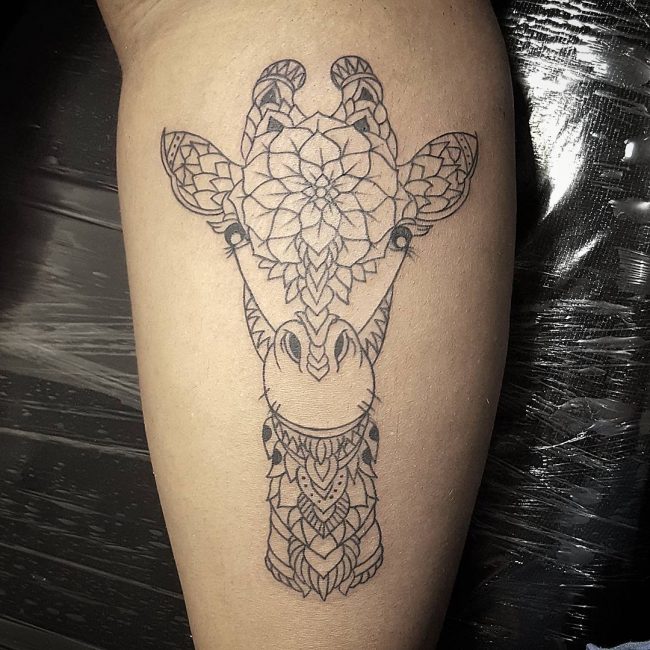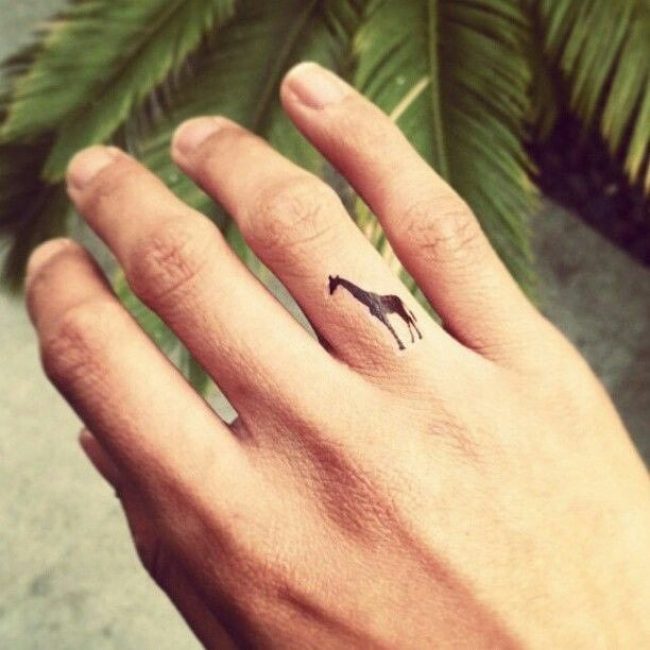 ---
back to menu ↑
Types of Giraffe tattoos
One that makes the small giraffe to stand out from the rest is the fact that you can have it on almost all parts of the body where tattooing can take place. You can have a hidden or exposed small giraffes on different parts of your body.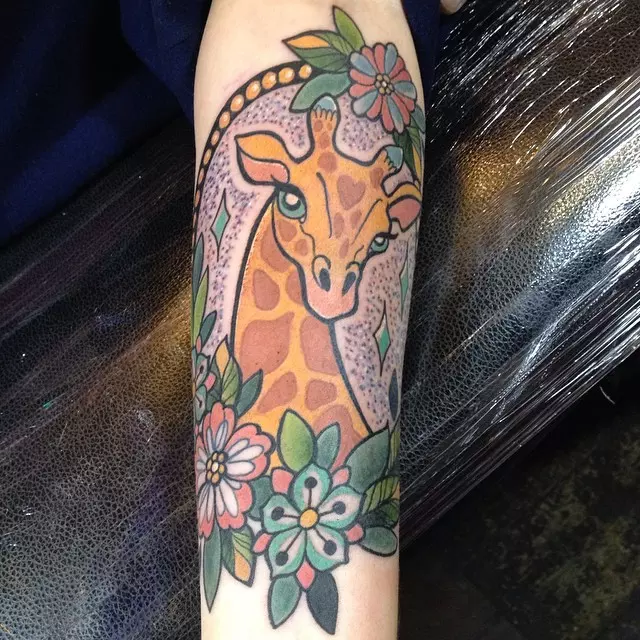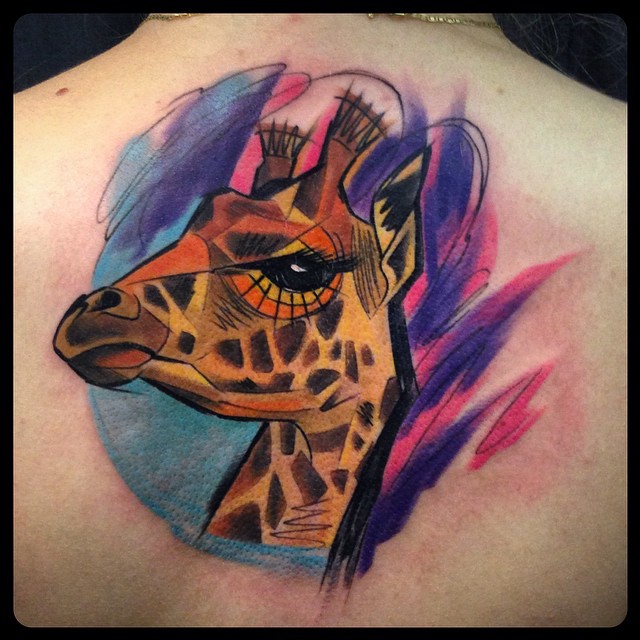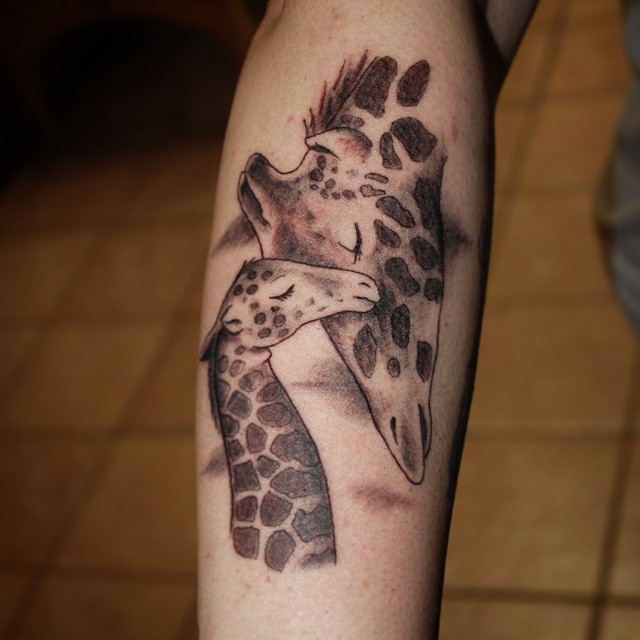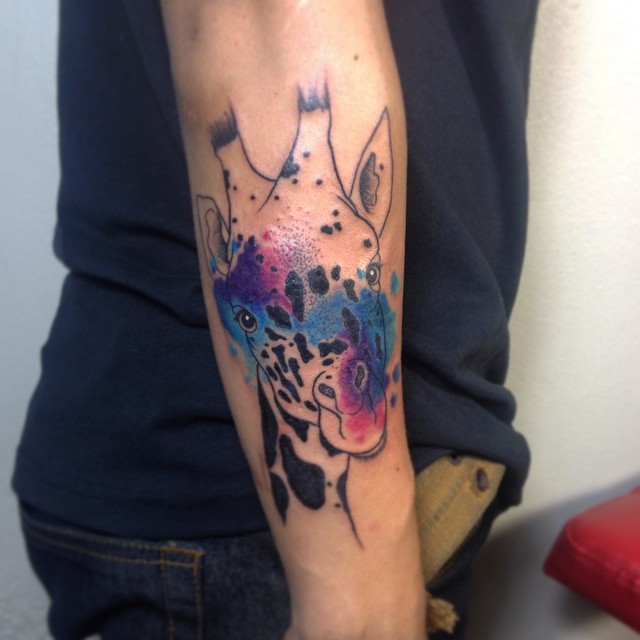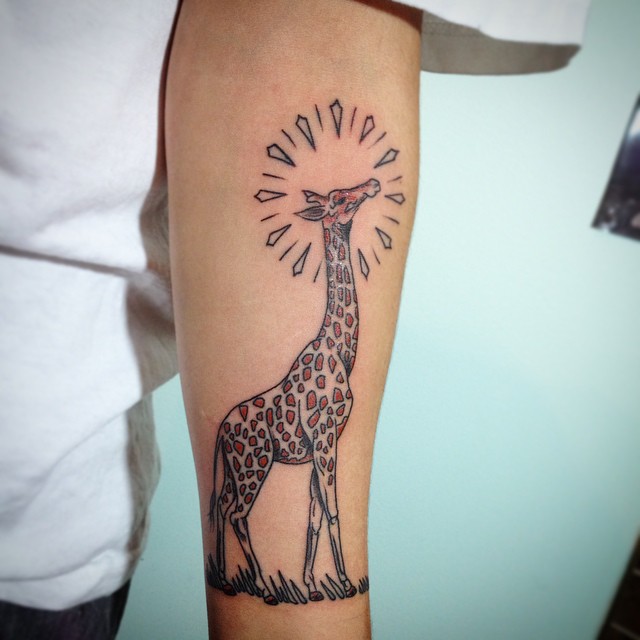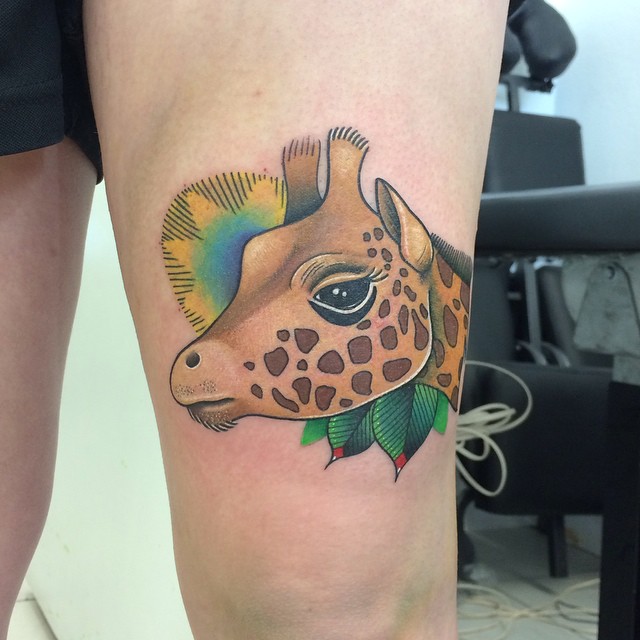 The innocent as well as naïve giraffe with closed eyes makes it one of the best tattoos you can have on your shoulder, back or even arm. As long as you find a professional tattooist, tribal tattoos showing a giraffe will rarely disappoint.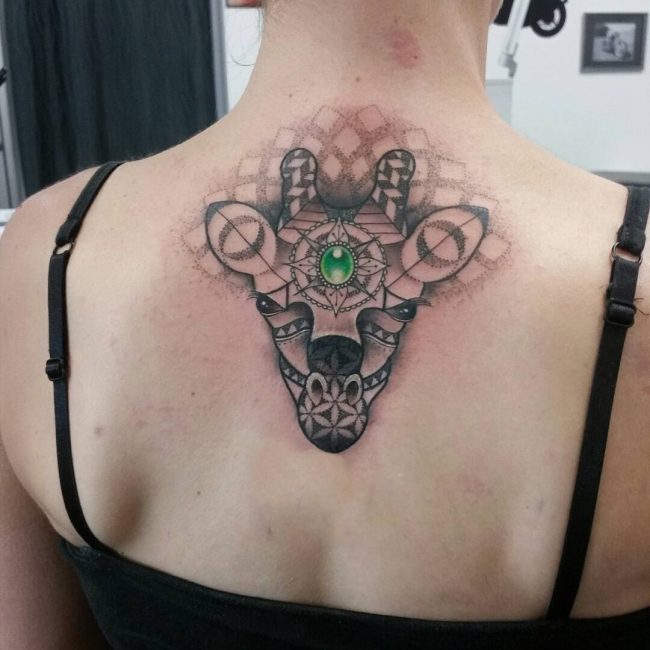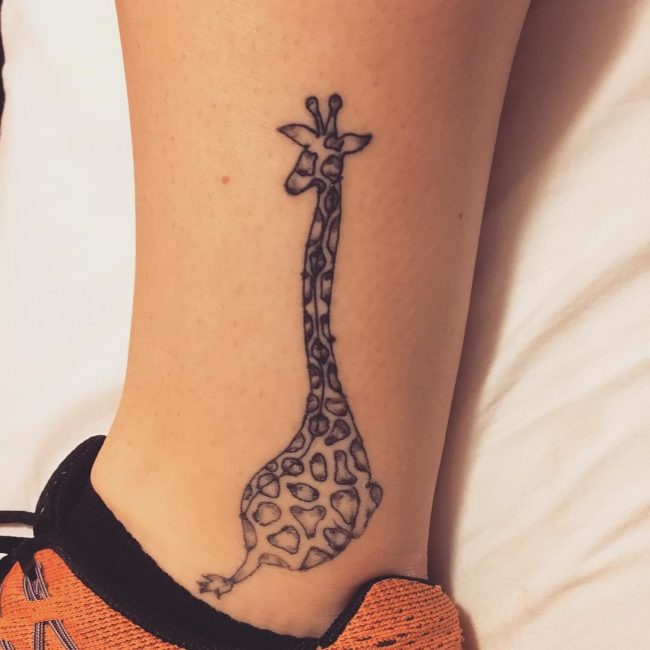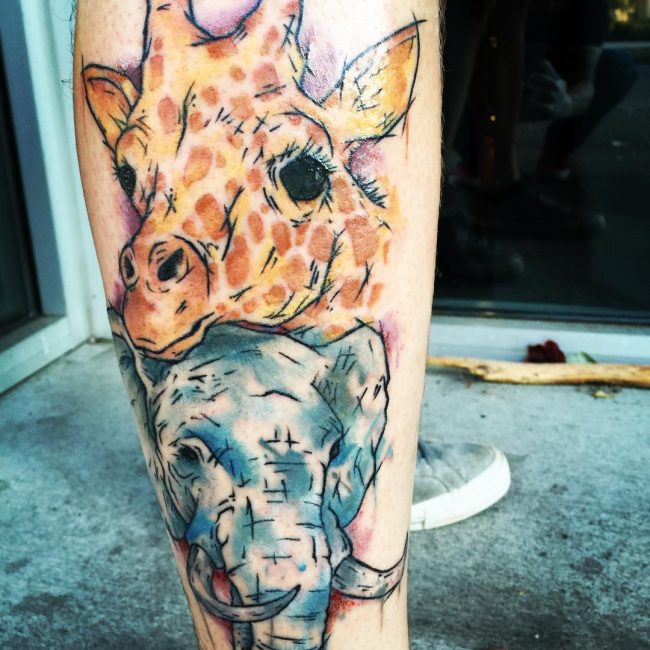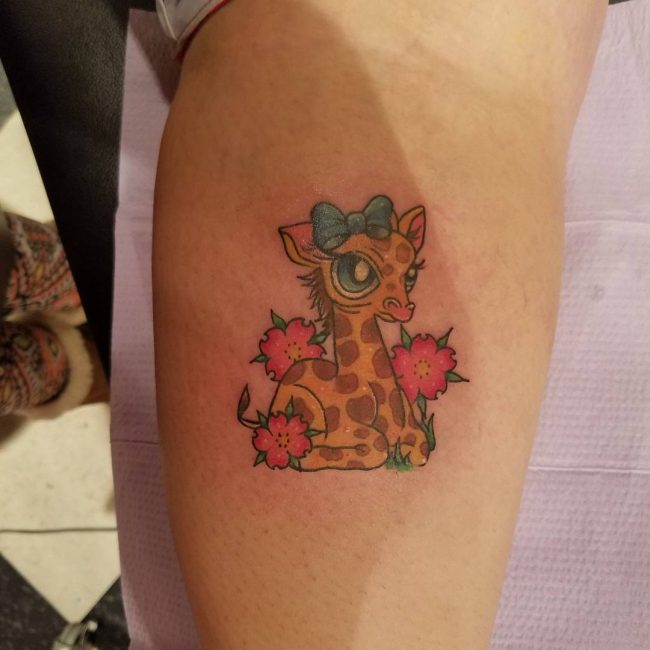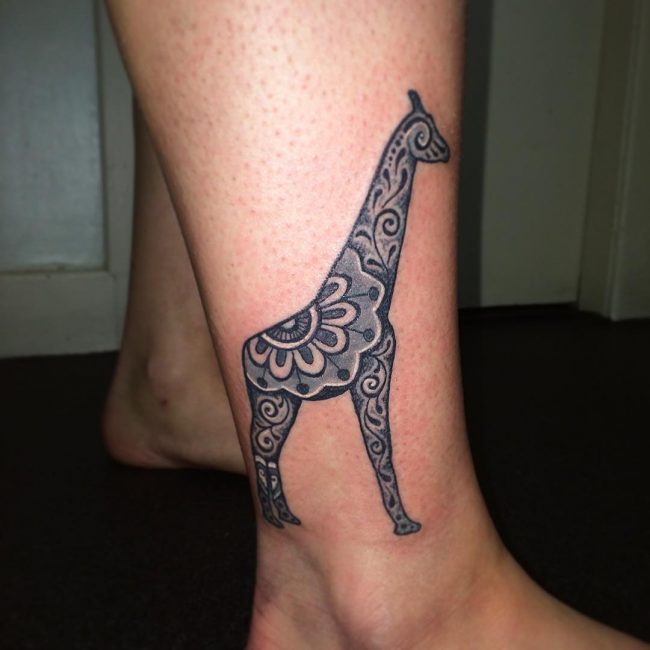 The large back piece tattoo applies a giraffe front type of profile as the point of focus. The giraffe has a calm face with a very strong neck. This can be a great sign of protection as well as tranquility.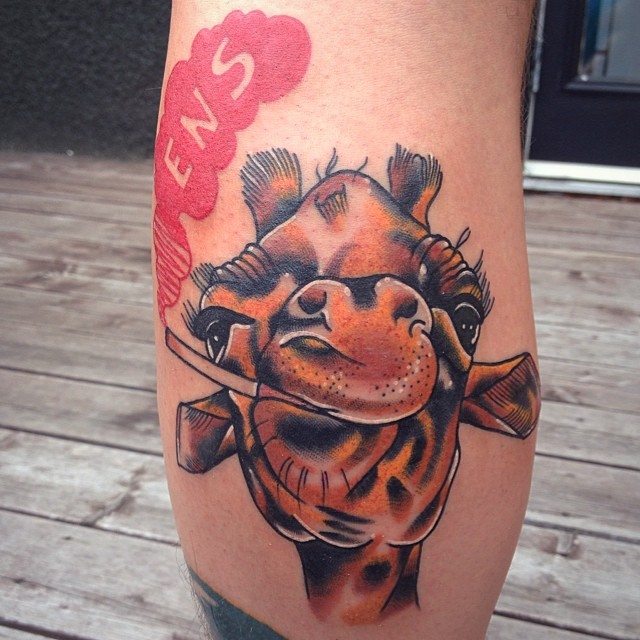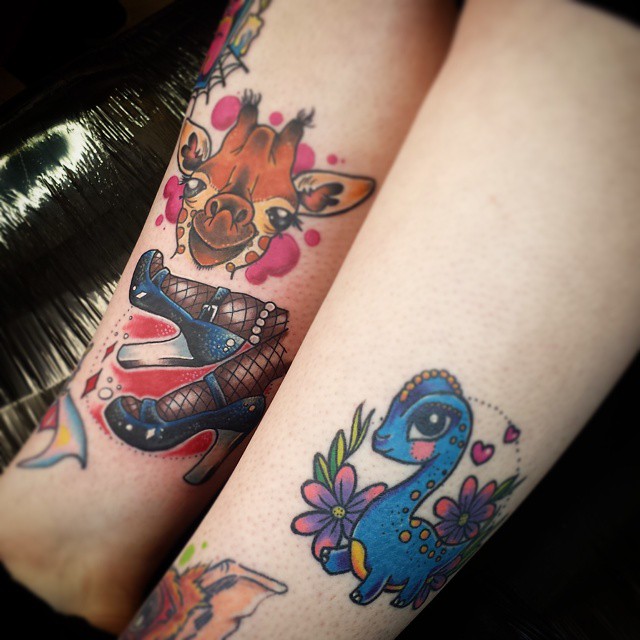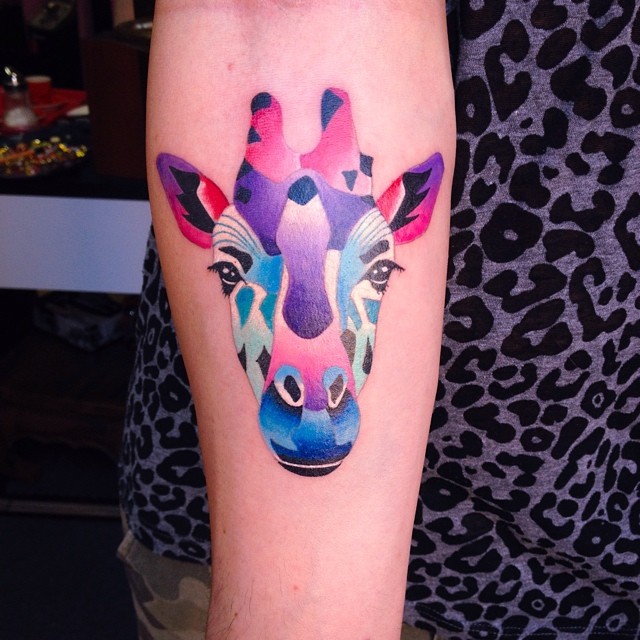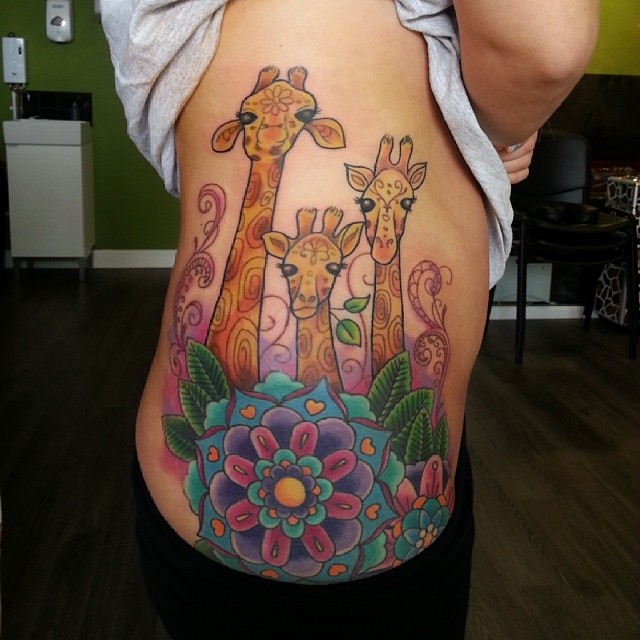 This type of tattoo require more attention to the details because each of the patterns needs to be very elaborate and no two or more giraffes designed on your shoulder or back should resemble one another.
The grey scale piece can be a great way of paying tribute to the mysterious nature of these animals considering the idea that they can live anywhere.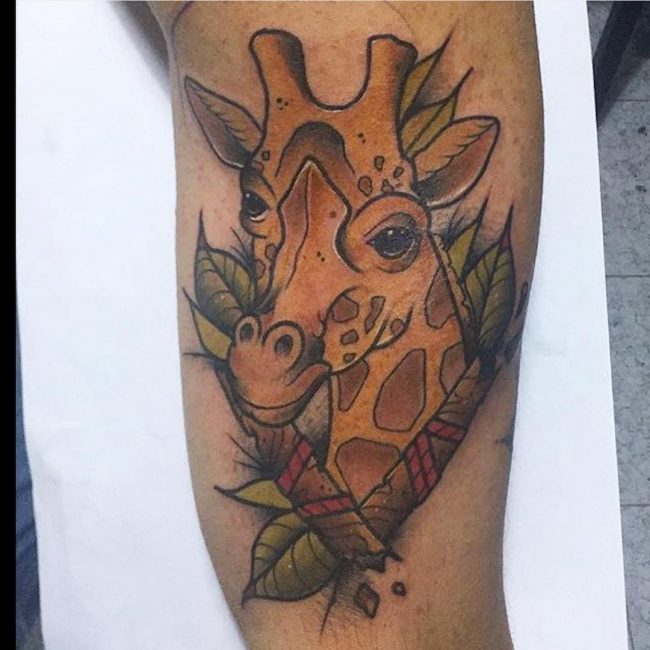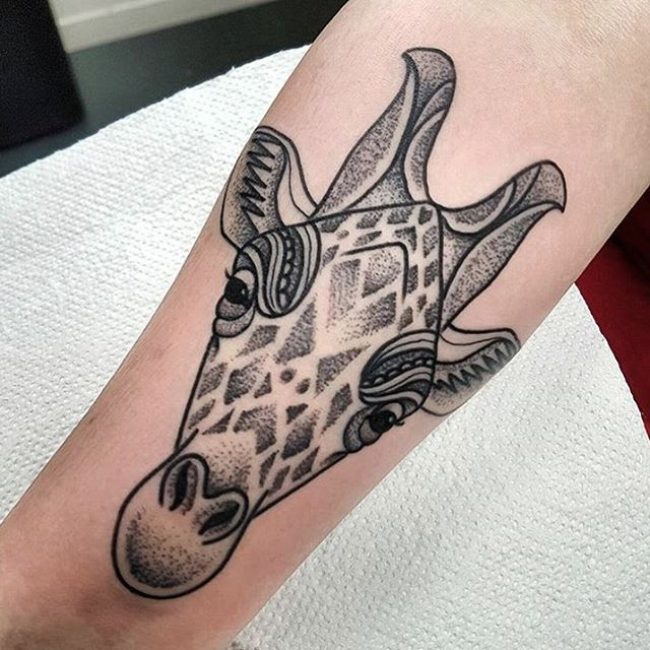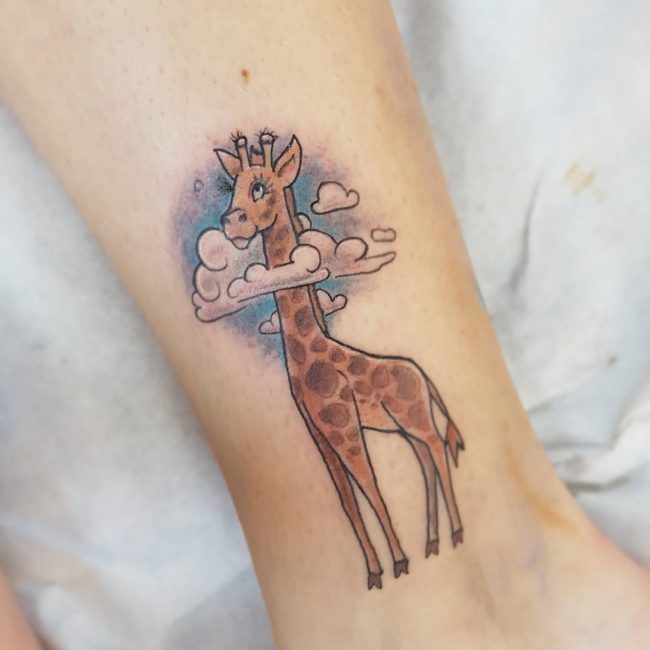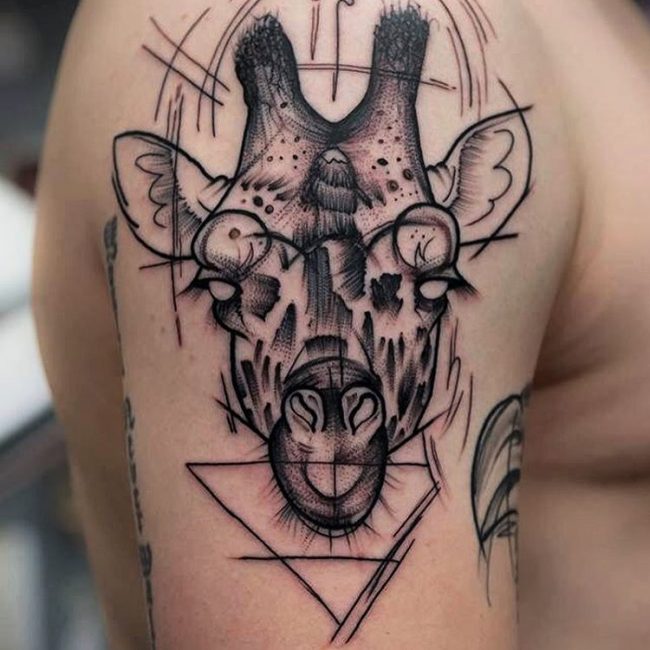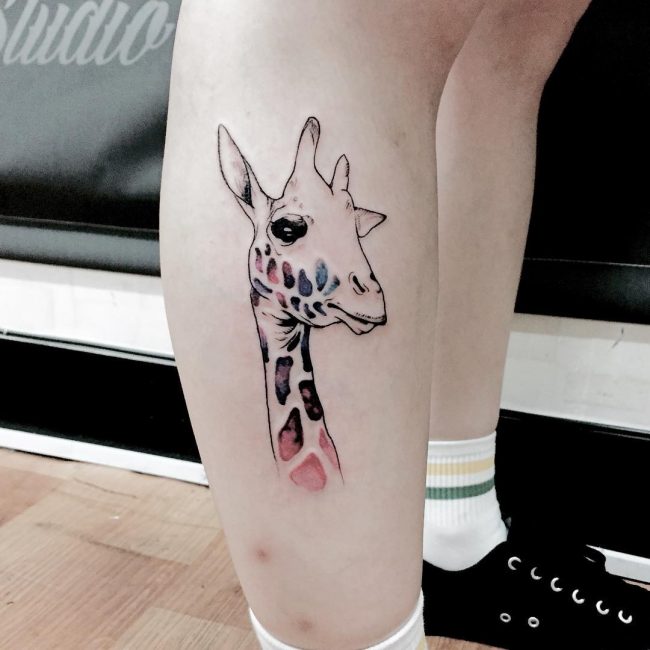 Beautiful watercolor giraffe

 
The Beautiful watercolor giraffe is good for someone who wants to look artistic and trendy. The tattoo indicates the unique and refreshing twist of these creatures. You can design it on your shoulder and back to bring out that natural beauty of these wild animals.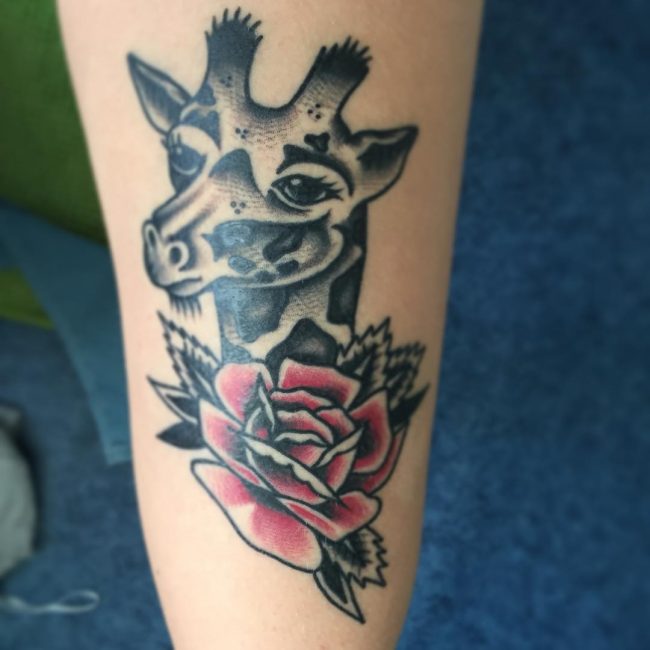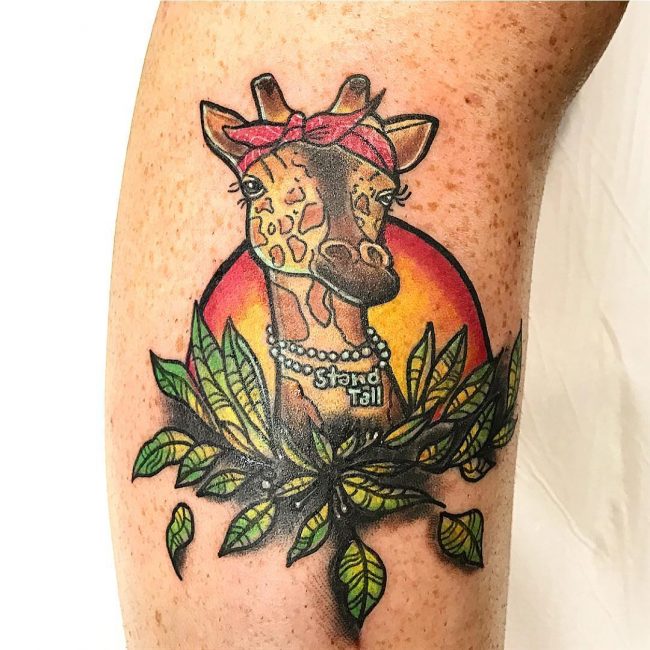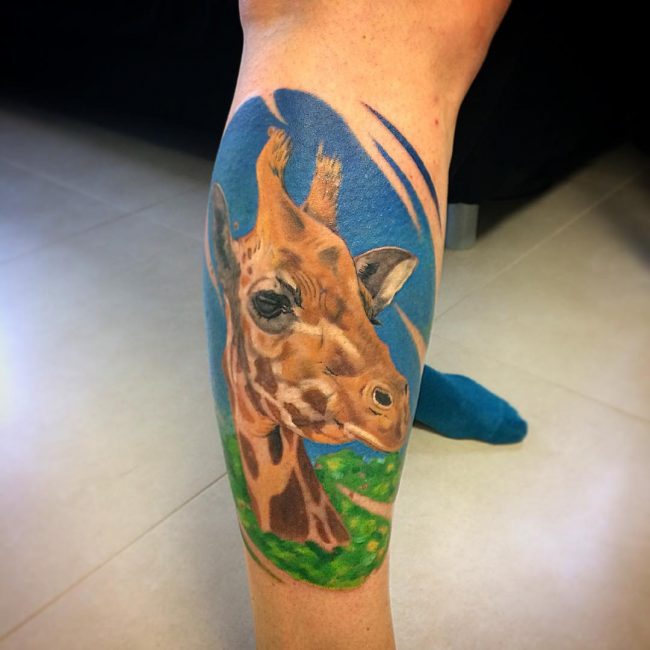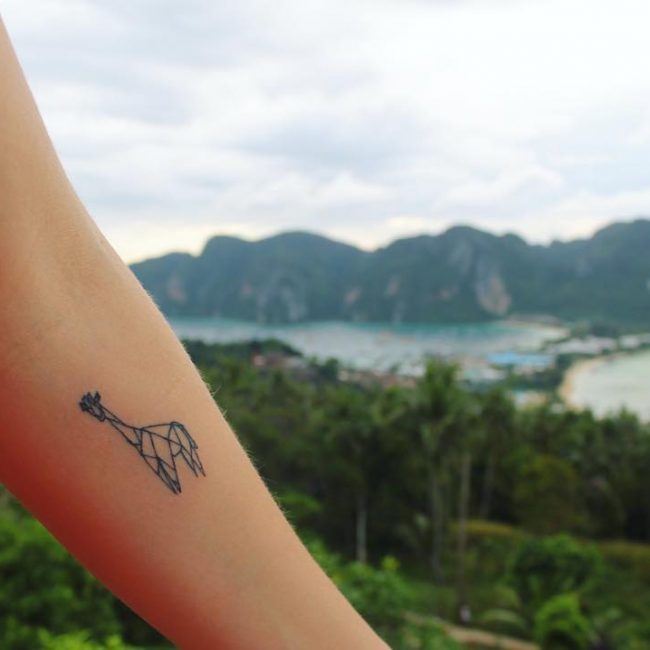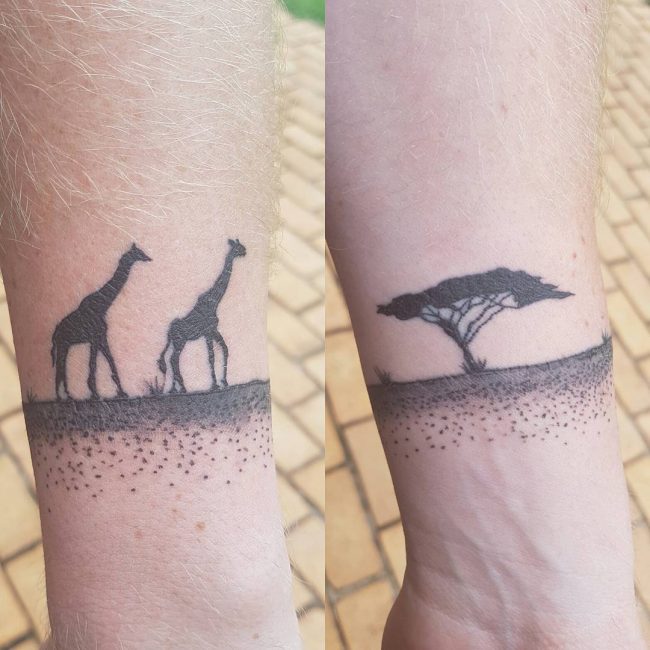 Despite having many fragmentations, the red ink giraffe helps in instilling the idea that sometimes things fall apart but there is still a way to create new life. You can use this piece of art to show the different things that you have gone through in life.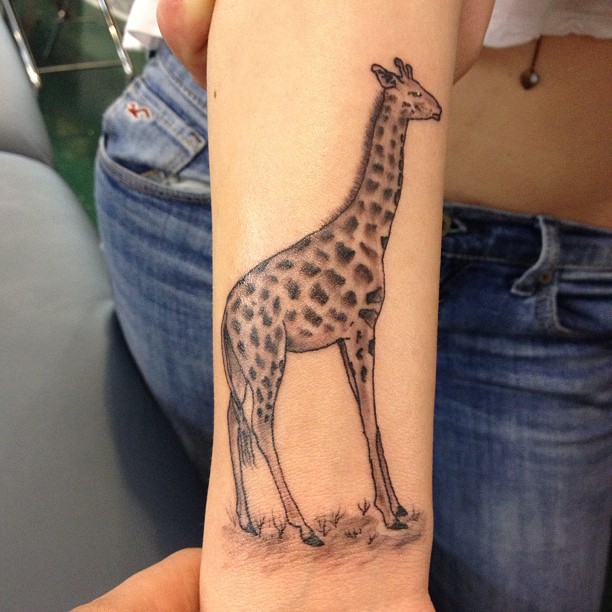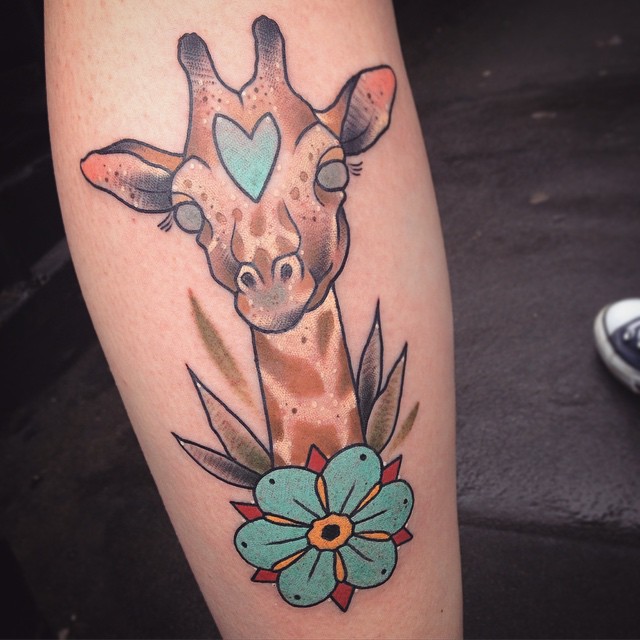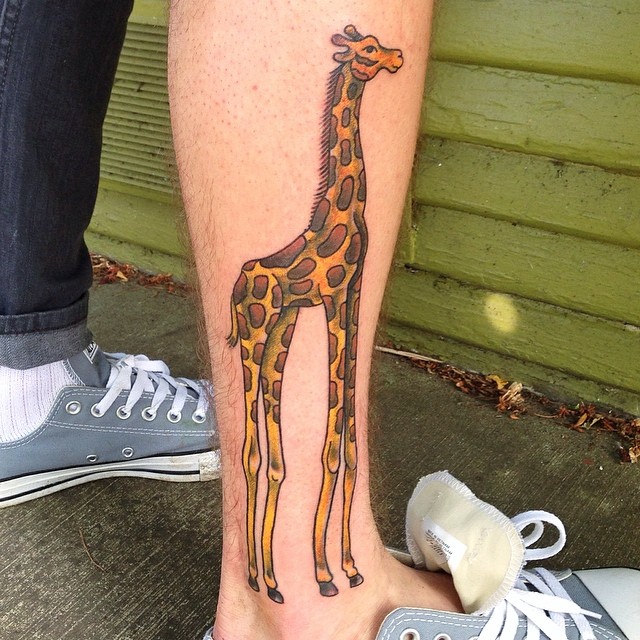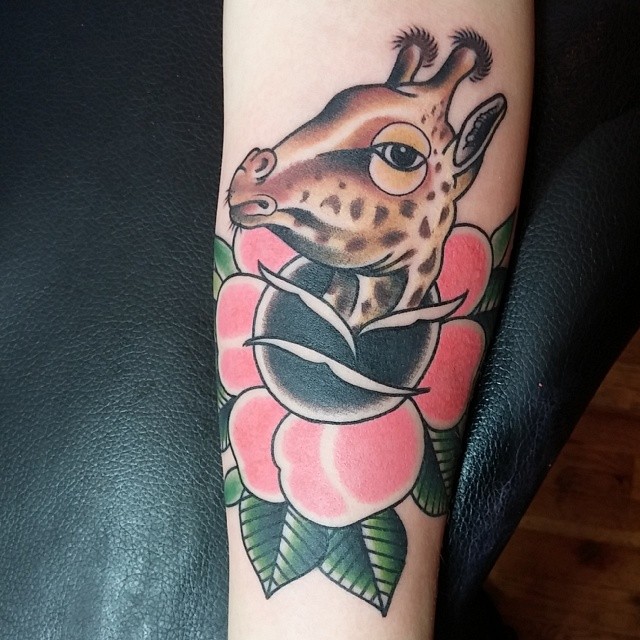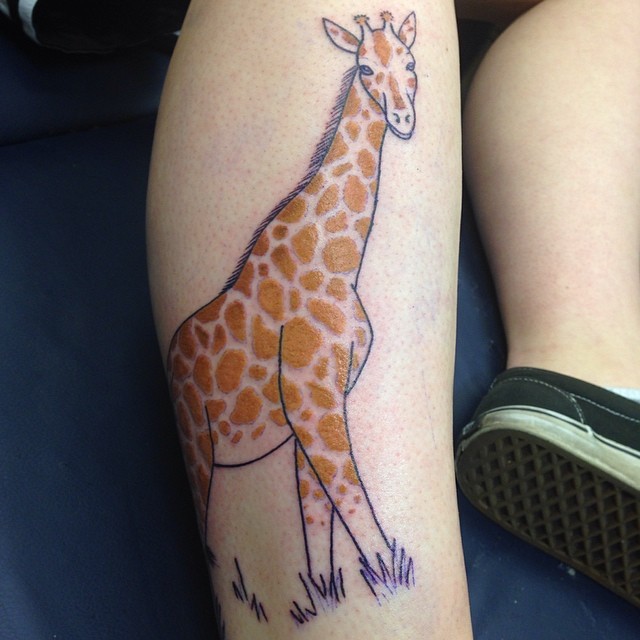 Designing the dot ink giraffe requires patience from both the client as well as the tattooist because it can take the whole day. Although it is not very common, this is one of the best giraffe designs for both men and women. The tattoo contains many small but essential details, specifically the shading.
The adorable giraffe behind your ears is one of the best ways that you can use to show your respect these animals and the animal kingdom at large.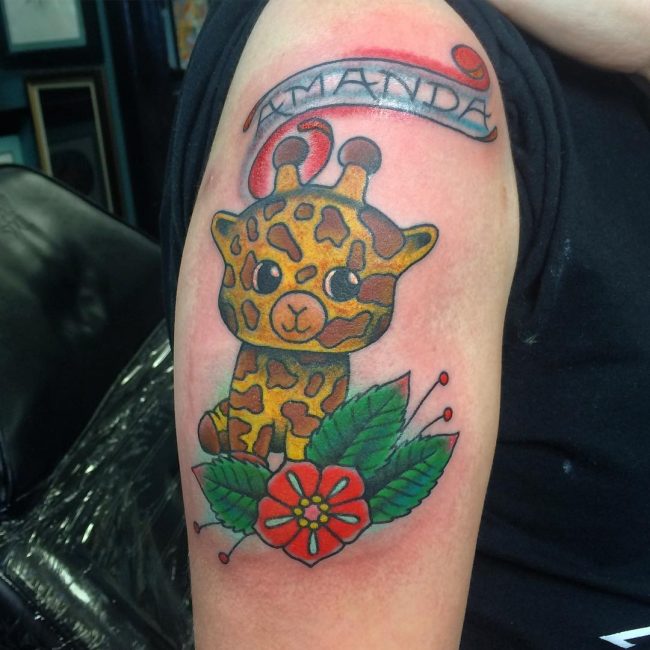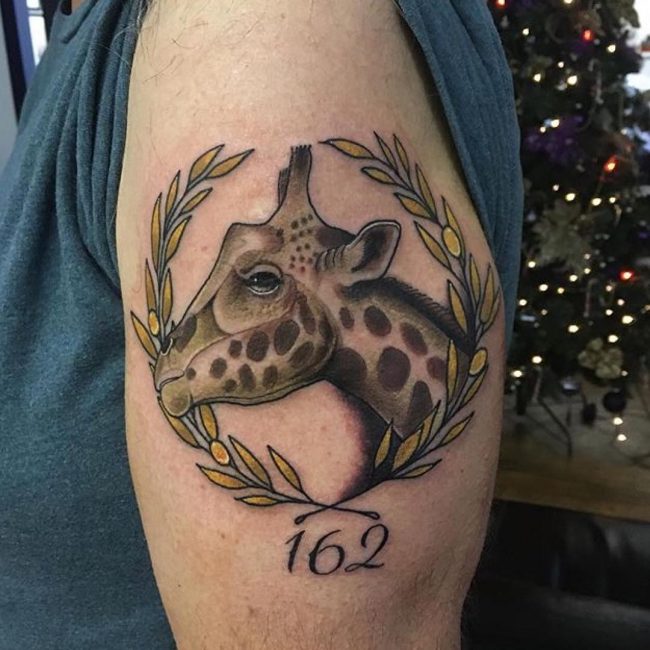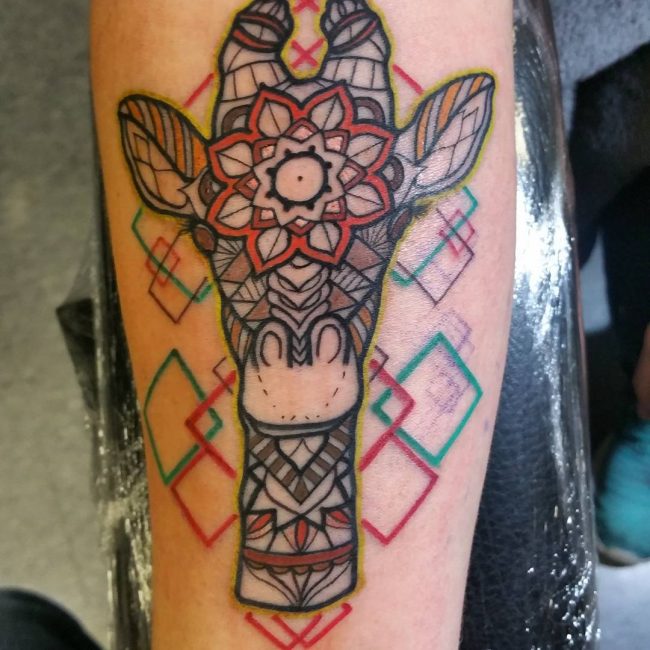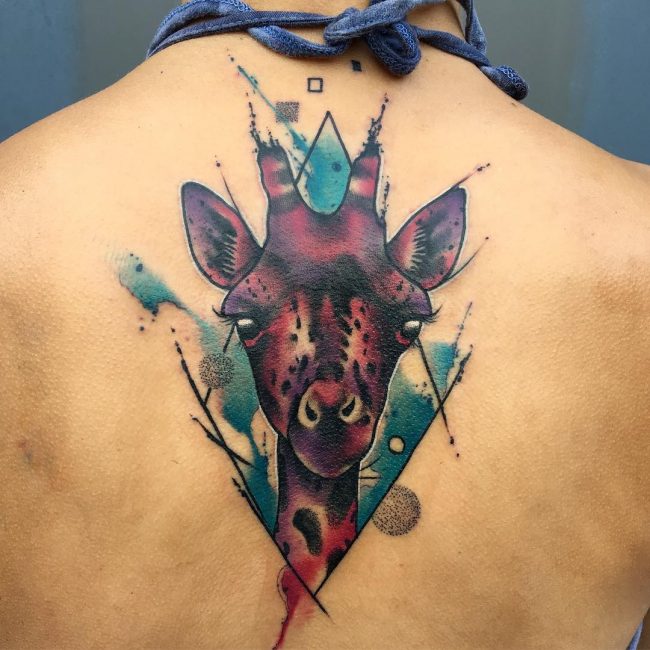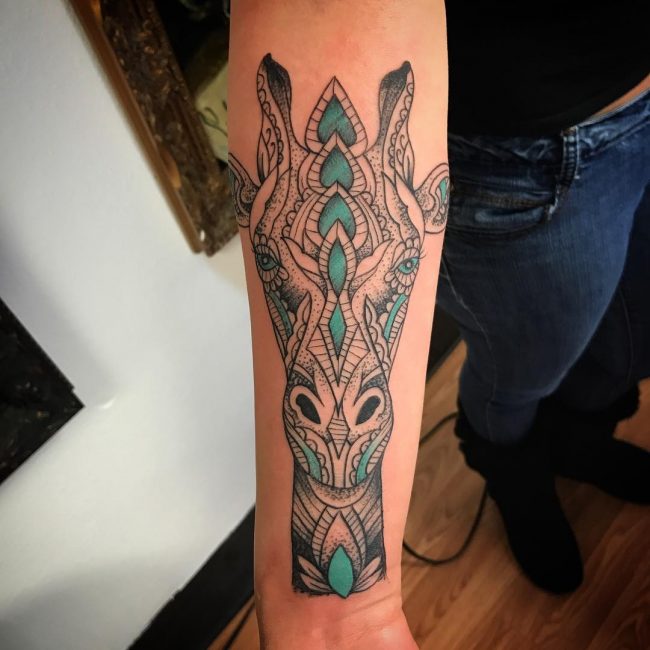 In addition, it is also a good way of indication your love for animals and desire to take care of them by listening to them (this is the reason as to why tattooist design it next to your ear)
The cartoon giraffe type of tattoo shows this animal reading while on the toilet. This sounds funny but it can be a great piece for someone who enjoys comedy. Imagine a cartoon giraffe going through the football updates column while at the same time seating on the toilet.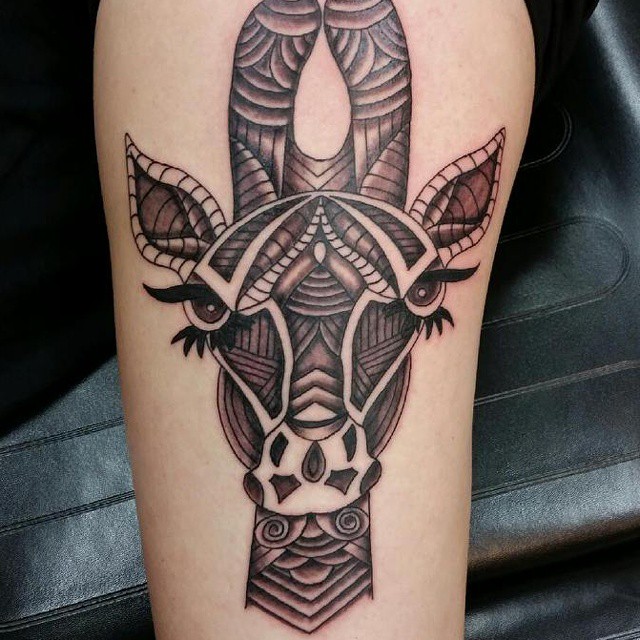 Most people relate this tattoo with patience. Regardless of its meaning, the carton giraffe looks awesome on your shoulder.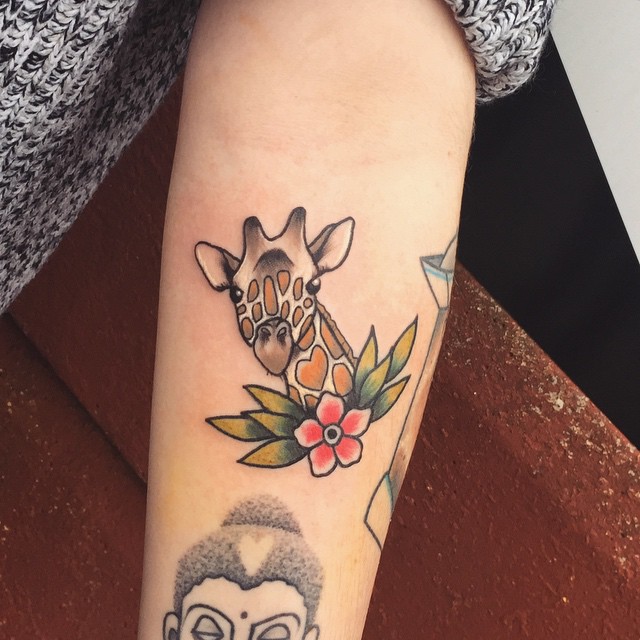 In conclusion, tattoos showing giraffes are among the rarest symbols that you are likely to come across. However, this does not mean that they cannot make you to look fashionable and trendy. Before you choose on any of these tattoos, ensure that you understand its meaning.
Do not go for a tattoo simply because your favorite celebrity has one on her shoulder or thigh. What a tattoo means in one community may not be the same in the other community. Furthermore, you need to seek for services of a professional tattooist.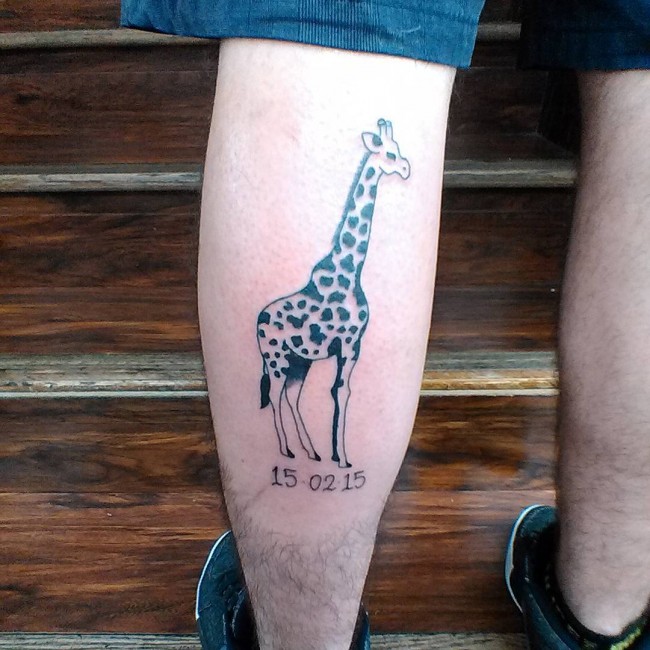 A good tattooist will not only help design an amazing tattoo but also guide on the best tattoo care technique you should apply.