80+ Gorgeous Horse Tattoo Designs & Meanings – Natural & Powerful (2019)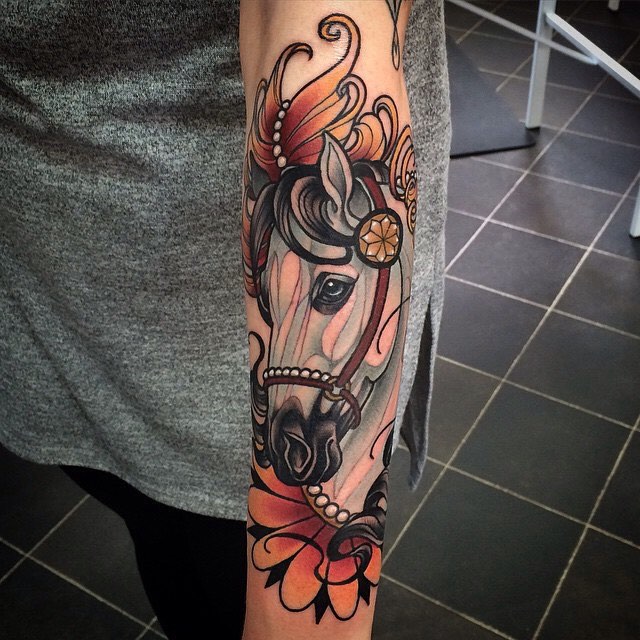 Horse tattoos became popular from the 18th Century as the symbol of the horse grew popular in the Native American culture. Horses could be used in wars and hunting. Their speed was essential because during those days cars had not been discovered.
People who embraced the art of tattooing could tattoo a horse or part of the horse which showed how a horse was considered a great asset. This led to the existence of these tattoos which have now become so popular. The nice looking shape of a horse gives the tattoo a special look which makes it a cool tattoo.
People who wear this type of tattoo feels high spirited such he feels he cannot be tamed.
Contents: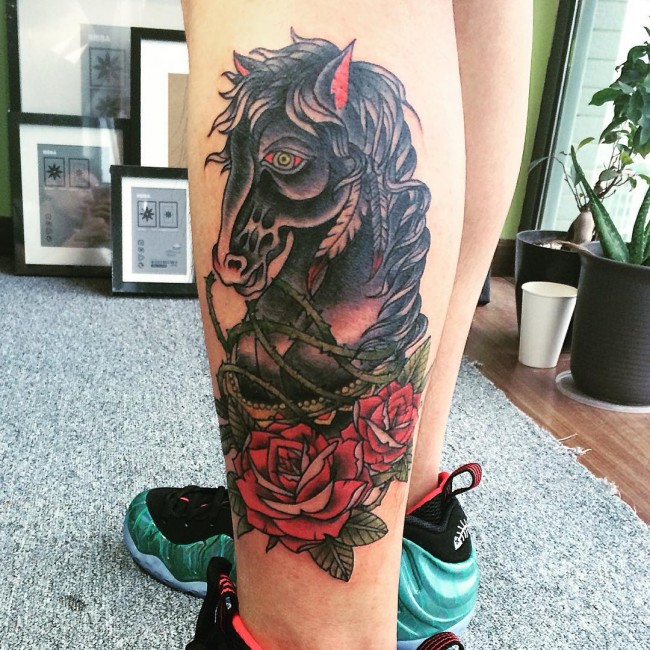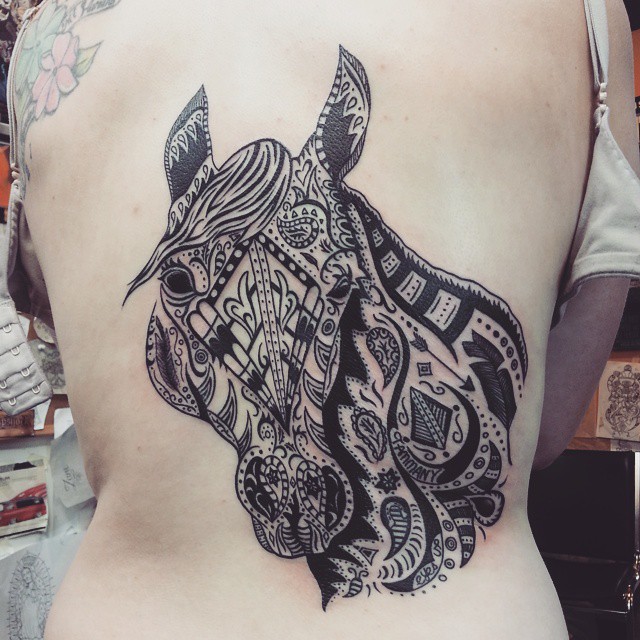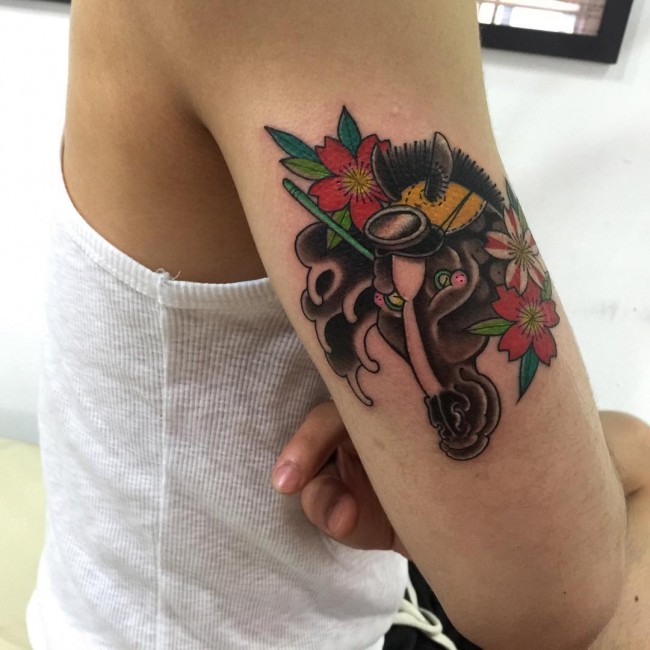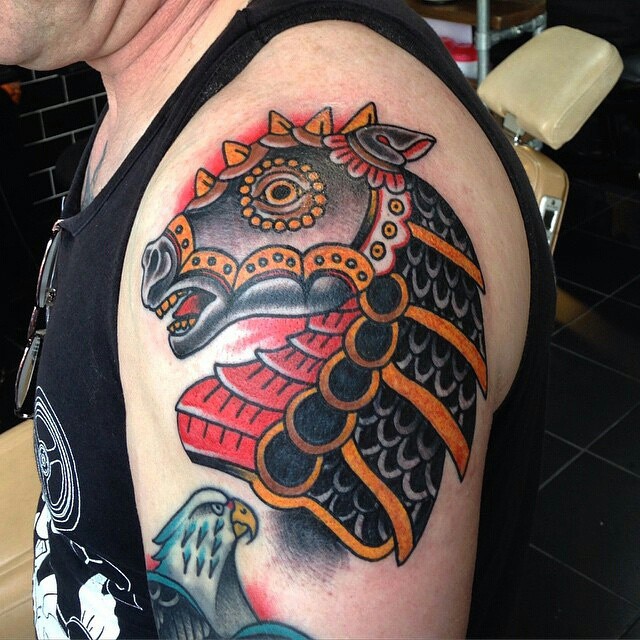 Meaning
A horse has always been used to symbolize nobility. This is especially the case when a white horse is used. People who wear this kind of tattoo have a feeling that they are noble people or people of honor.
For instance, in the past horses were mainly used to carry the Kings and queens who are considered people of noble character. In the Hindu culture, a white horse is used as a god. All this is used to symbolize nobility which is the same case with tattoos.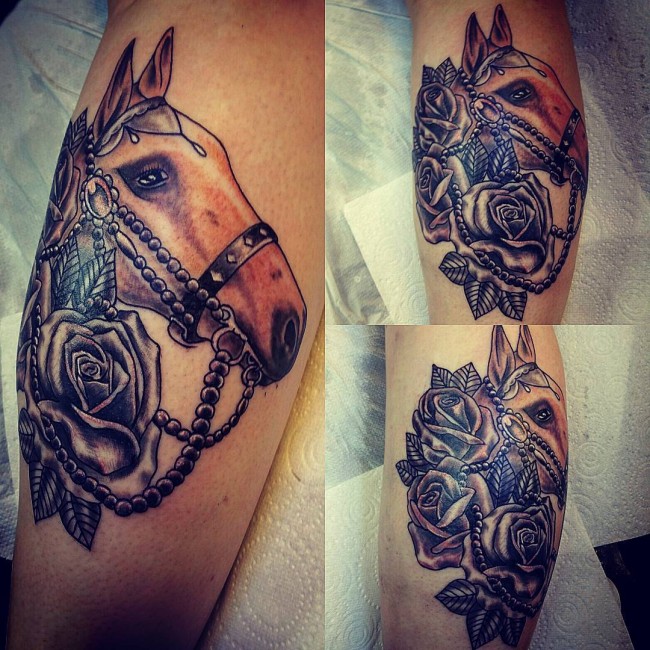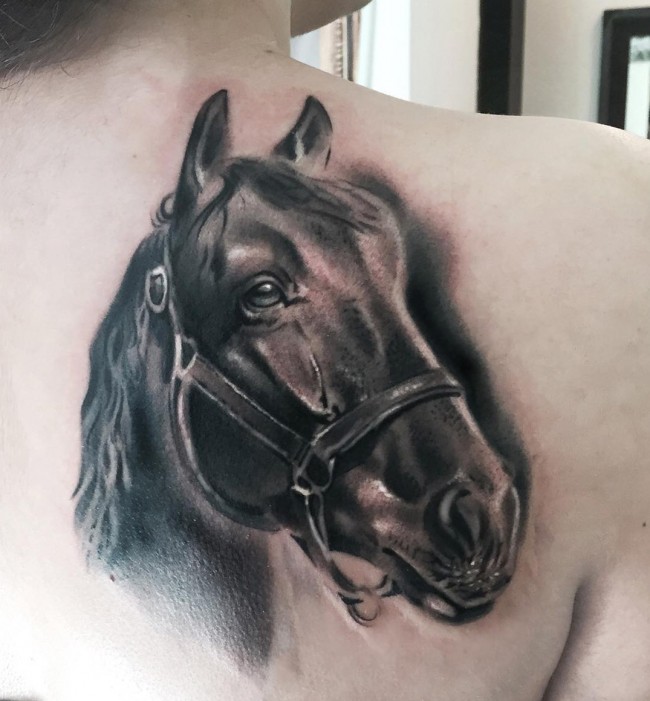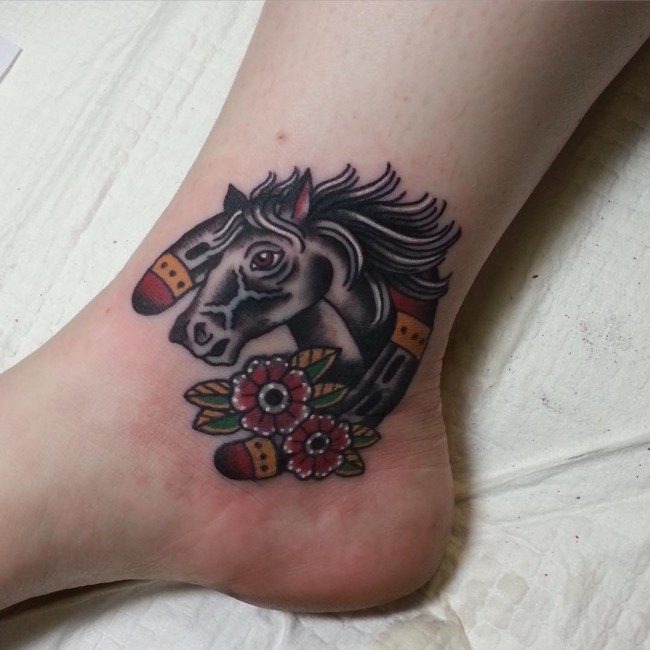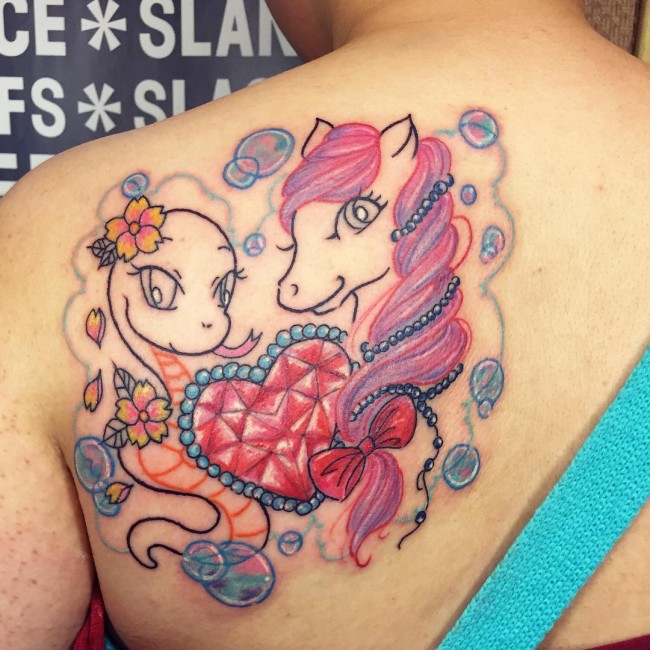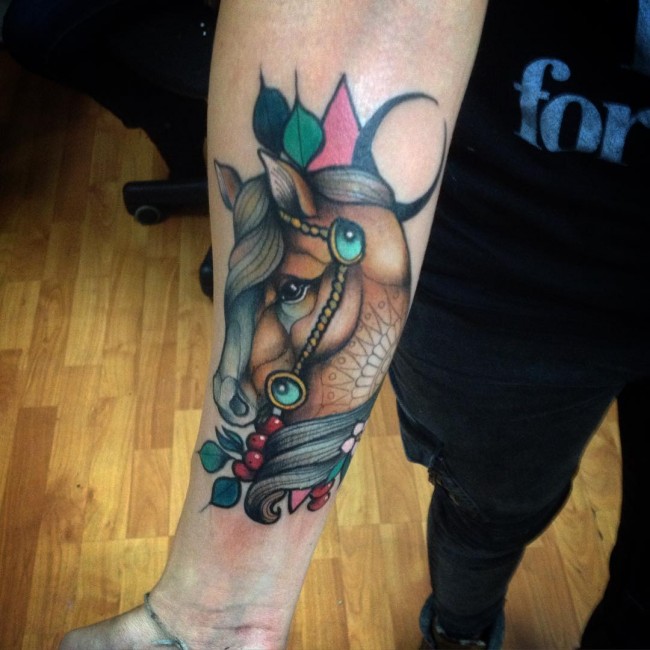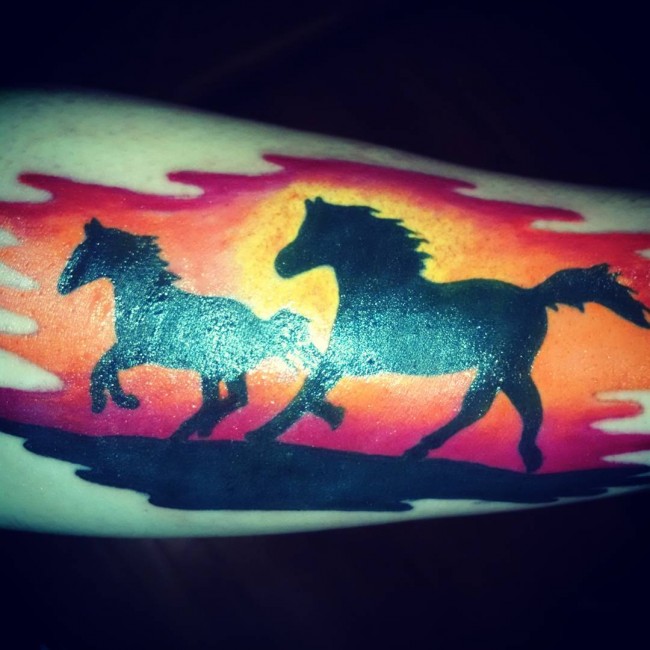 These tattoos can also be used to represent freedom. People who wear this tattoo could actually be showing that they have achieved their freedom. Slaves may also wear this tattoo to show that they need to be freed.
Horses could be used in wars whereby community could achieve their freedom after winning the battle. The usage of horses to achieve freedom makes the horse tattoos carry the meaning of freedom.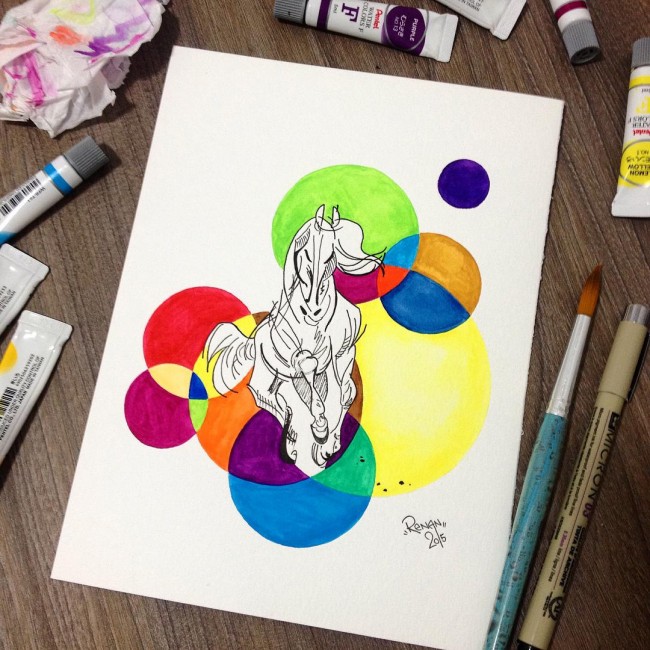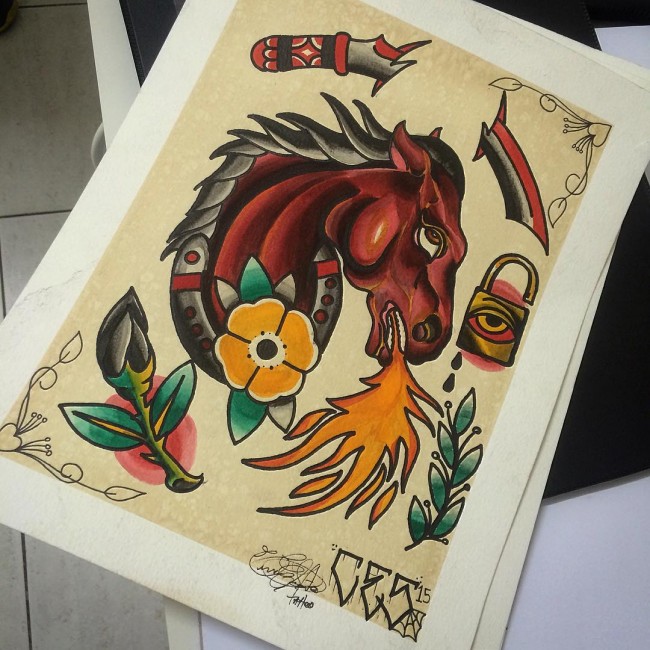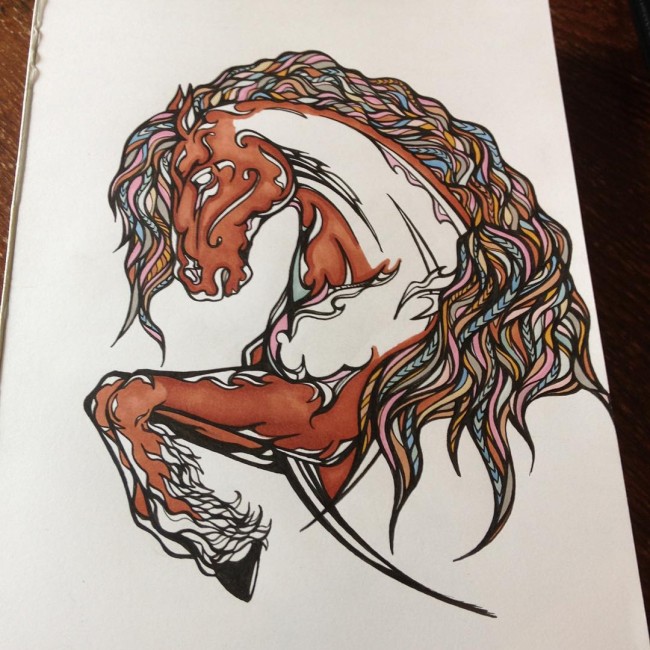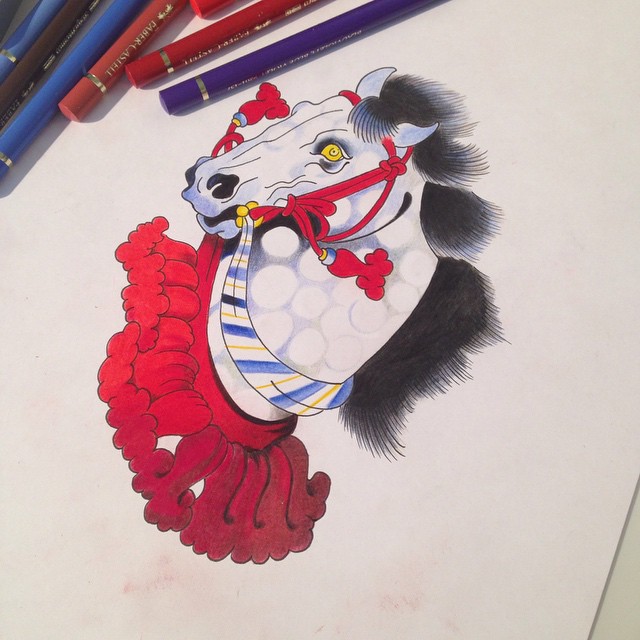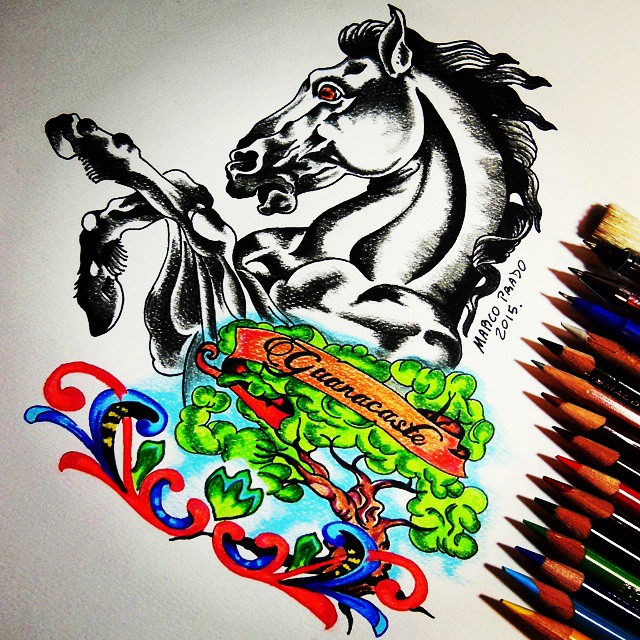 A horse is considered of the animal with a lot of strength. No wonder, cars strength could be determined using horse power. Their ability to cut across the city and desert in high speed shows that they are strong. Therefore, people wear tattoos to show that they are strong.
The strength in this case could be the physical strength or emotional strength that helps one to overcome the challenges of life.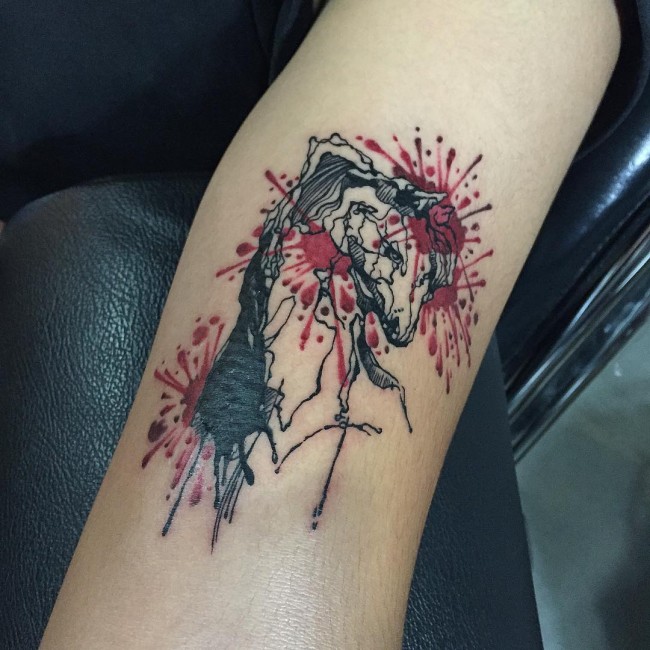 A horse looks beautiful compared to other animals related to it like the donkey. They are very clean and thus people use them to represent beauty. In fact, several women wear a horse tattoo just because of its beauty. It is therefore used to represent beauty.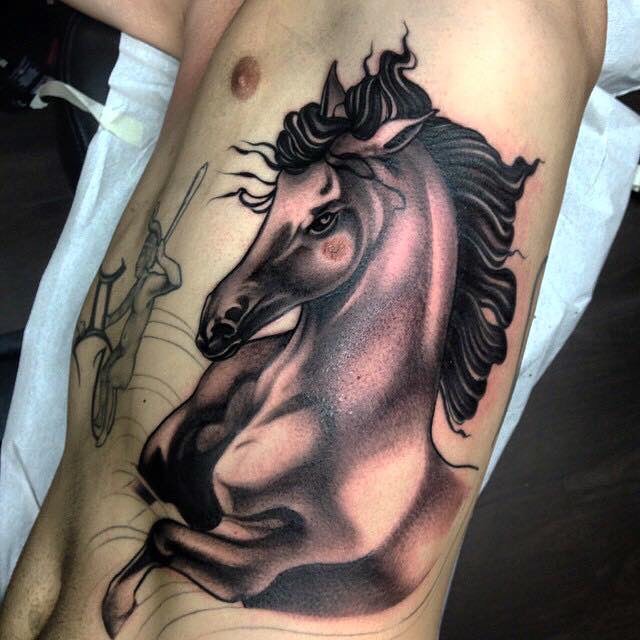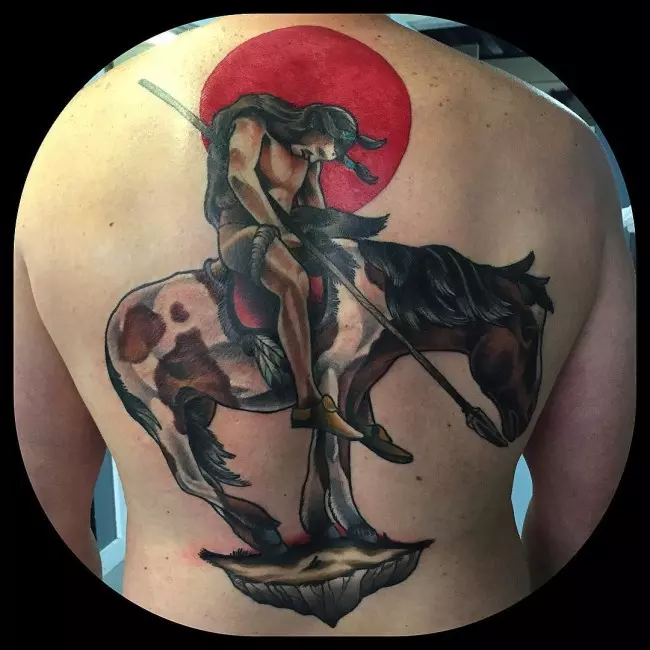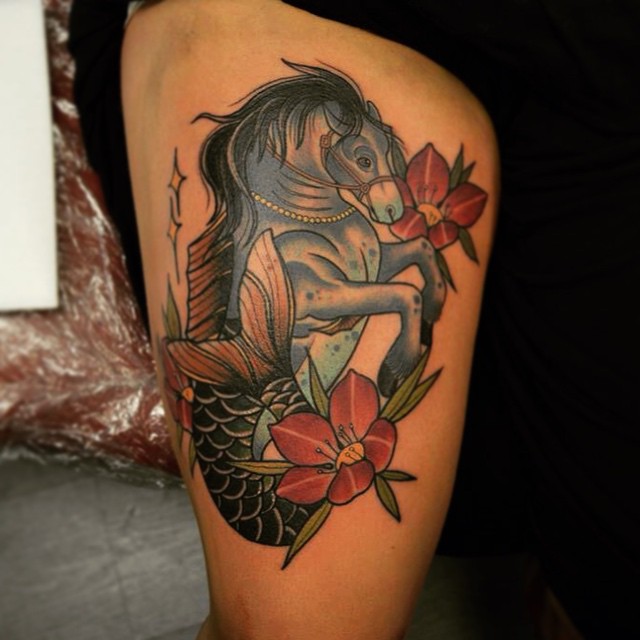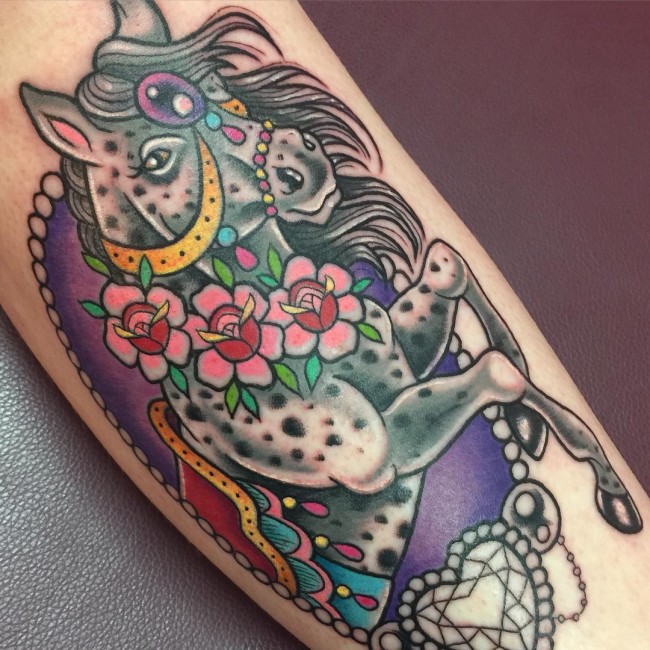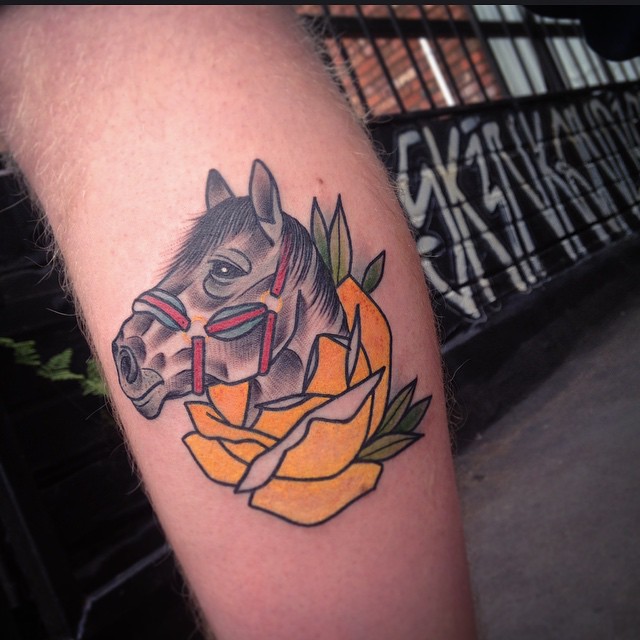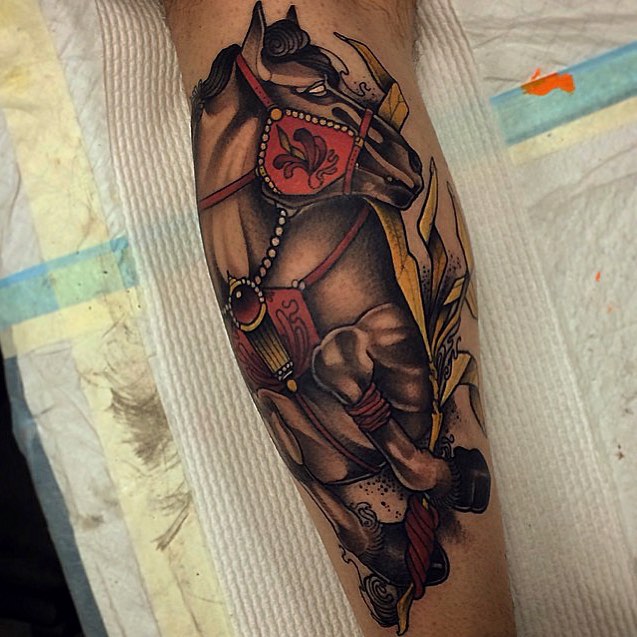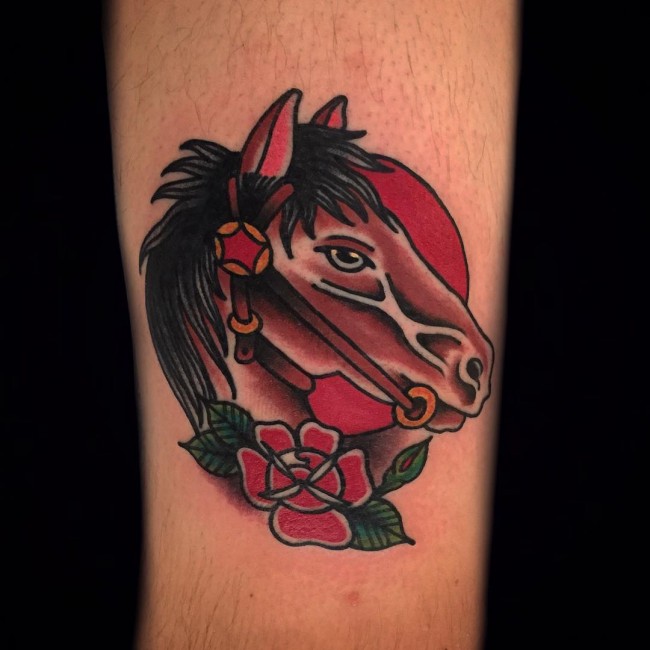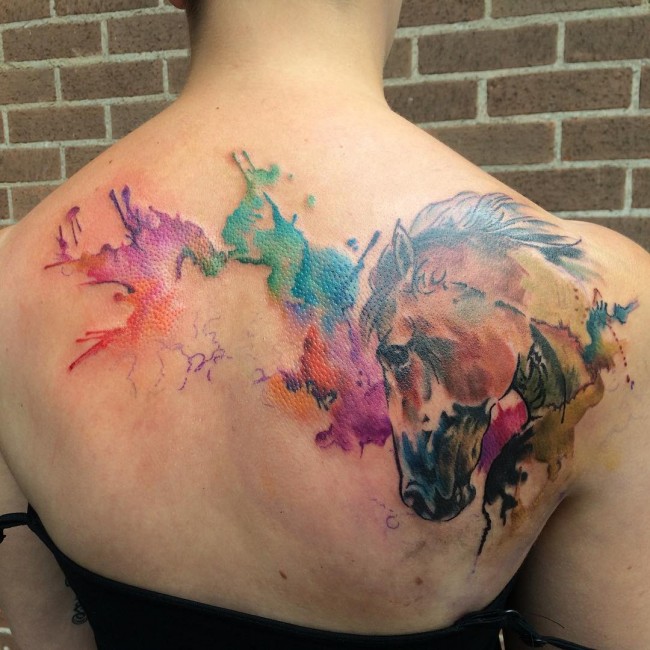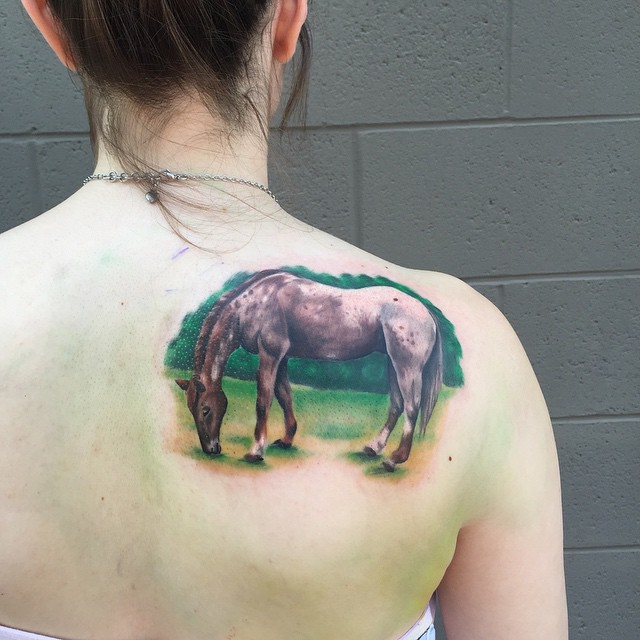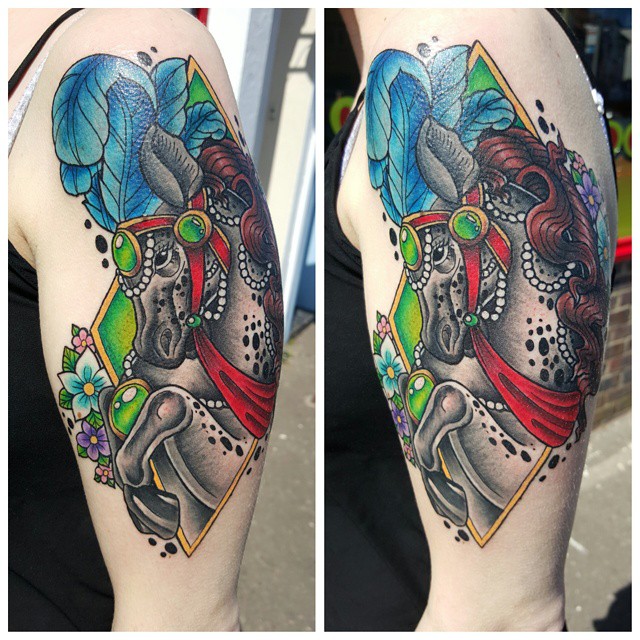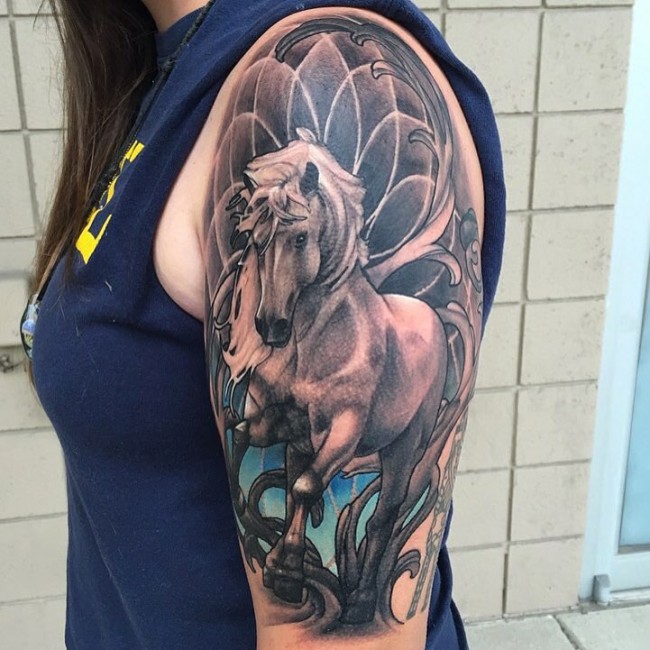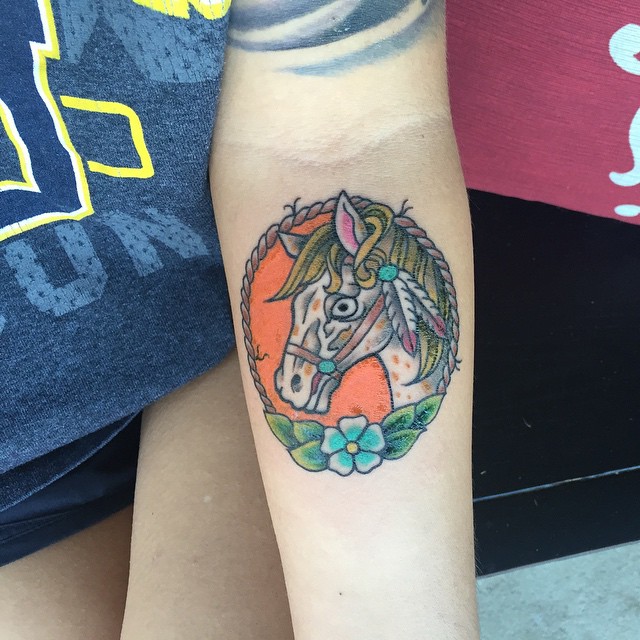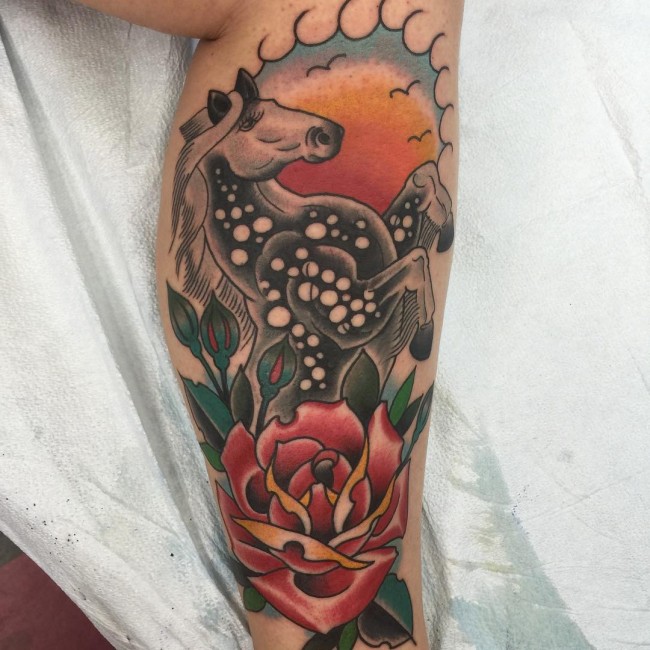 Despite a horse tattoo being used a symbolism of positive things; it is also used to symbolism death. This is done by using a black horse tattoo. The black color mainly represents death and when a horse is painted in black in a tattoo, it automatically carries the meaning of death.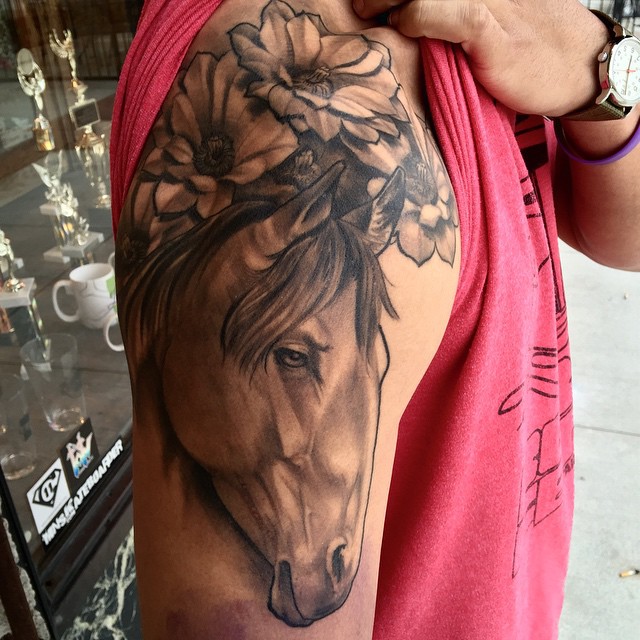 This is also a symbolism of horse tattoo. Some people mainly have horses to offer them company. They feel good while around a horse. This makes the horse be taken as an animal that offers good company and hence the tattoos can symbolize this attribute
Other meanings o these tattoos include grace, freedom, fertility or rebirth, Intelligence and bravery.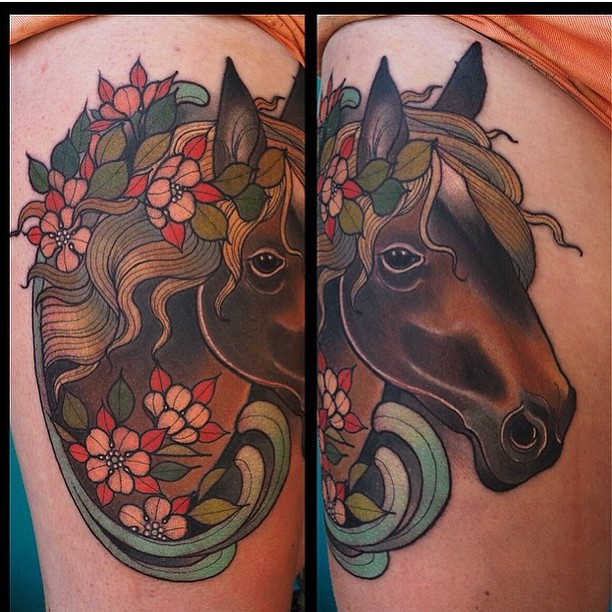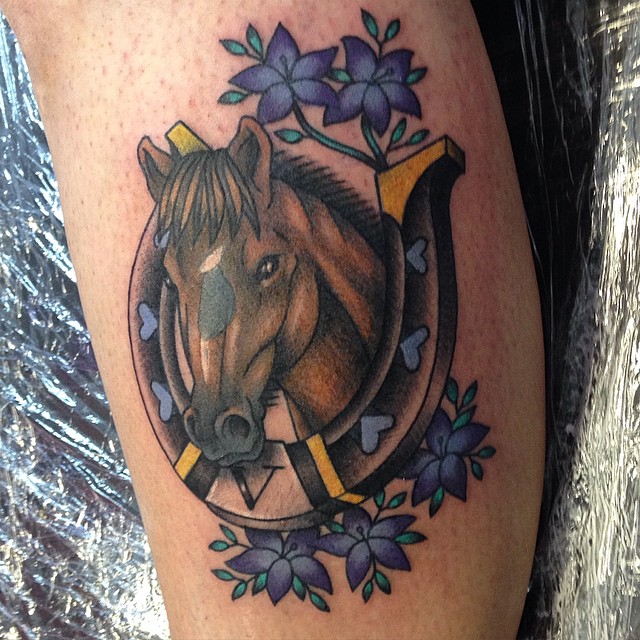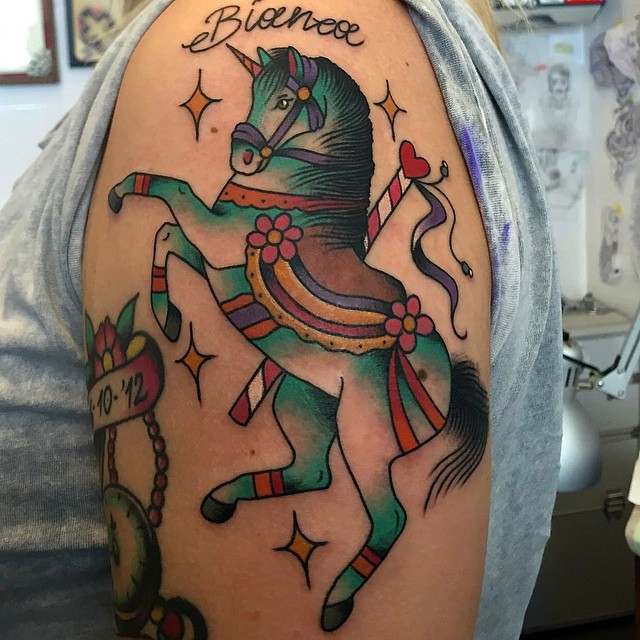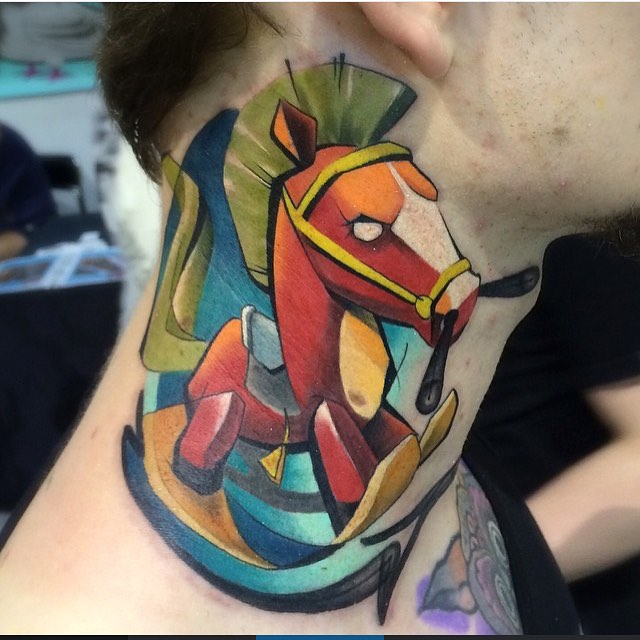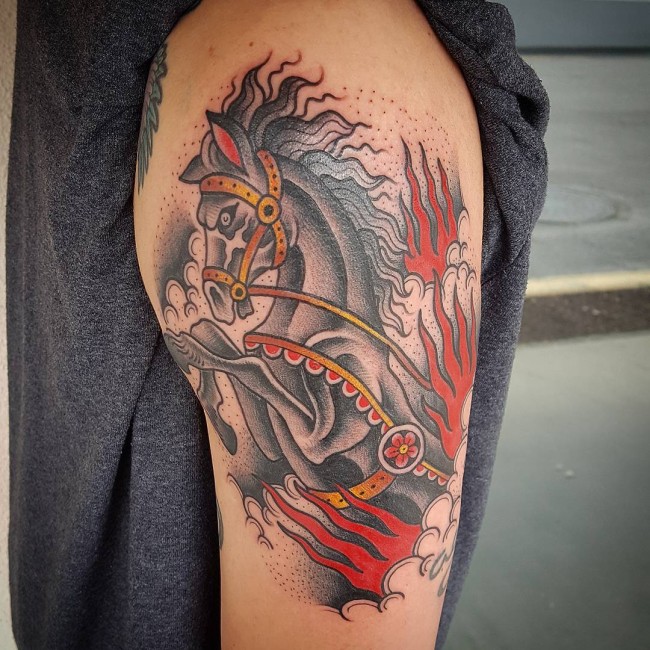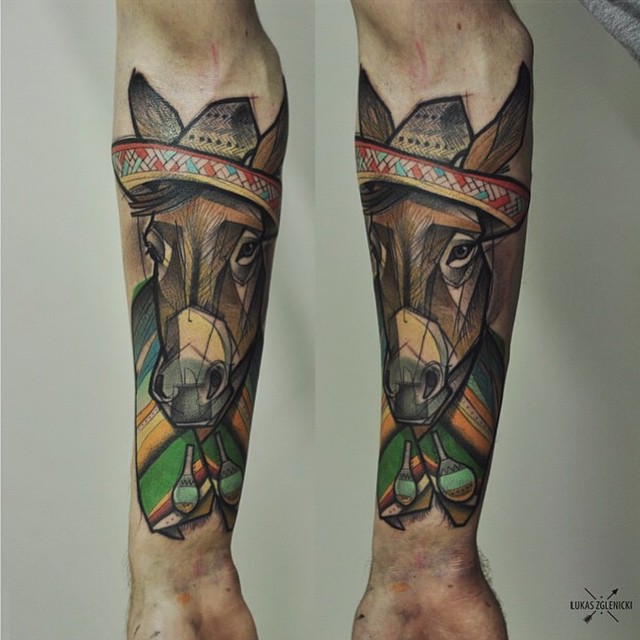 ---
back to menu ↑
Placement
Horse tattoos looks okay to both men and women. They are mainly placed on the shoulder or the upper arm. However, they can also be placed on the back, the hips, the legs, the ribs and the chest.
---
back to menu ↑
Types
A Heart, Love Horse Tattoo
This is design that comprises of one shape made of three elements. The tattoo takes the shape of a heart whereby this shape id completed by the word love and the head of a horse. This is used by people to show their love towards a horse. As indicated above, some people like the company offered by a horse.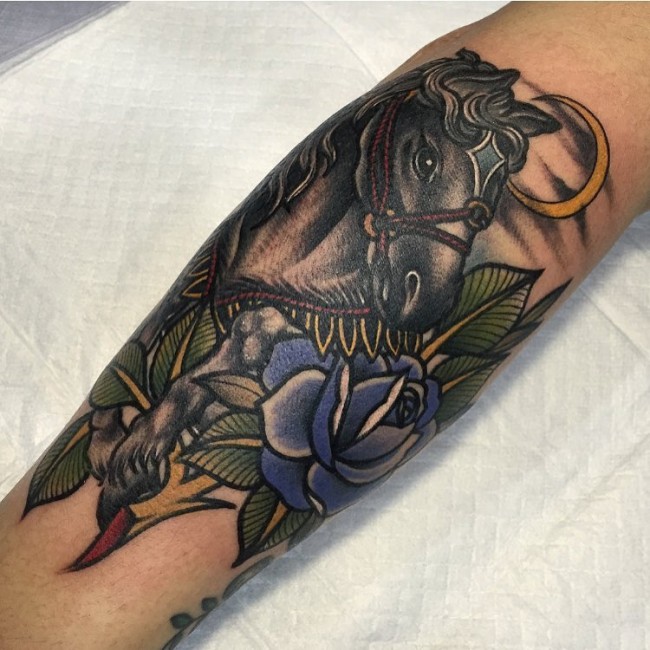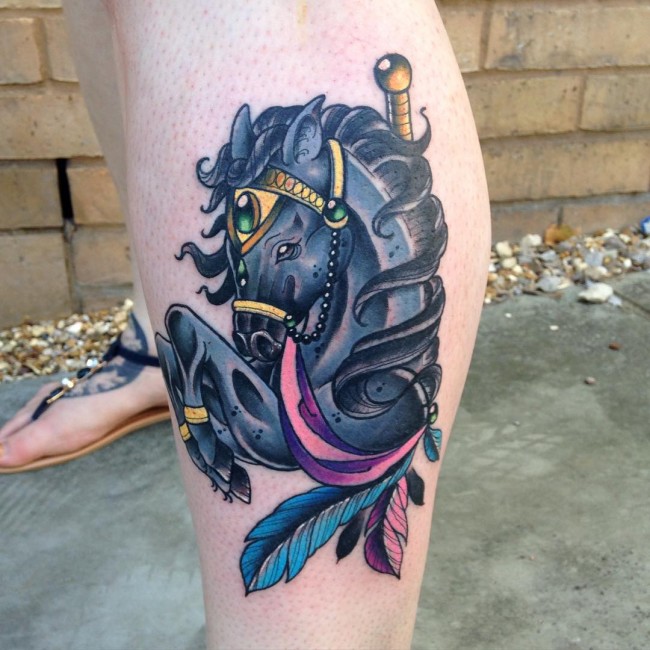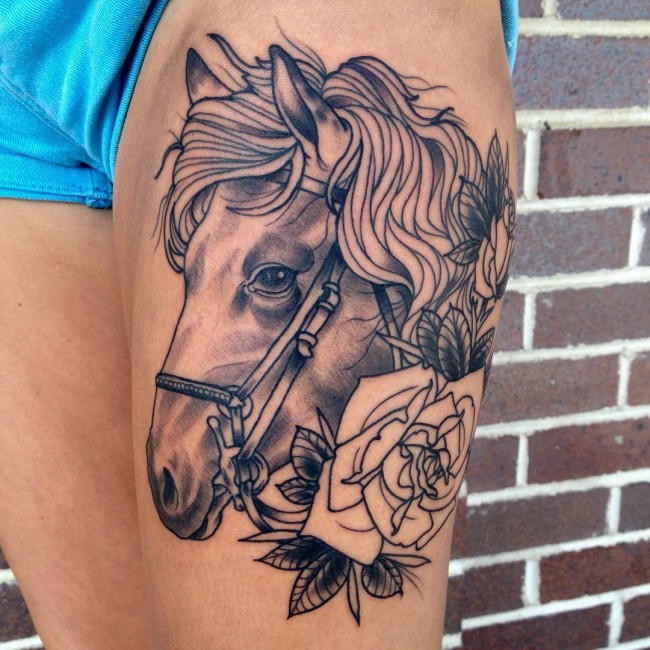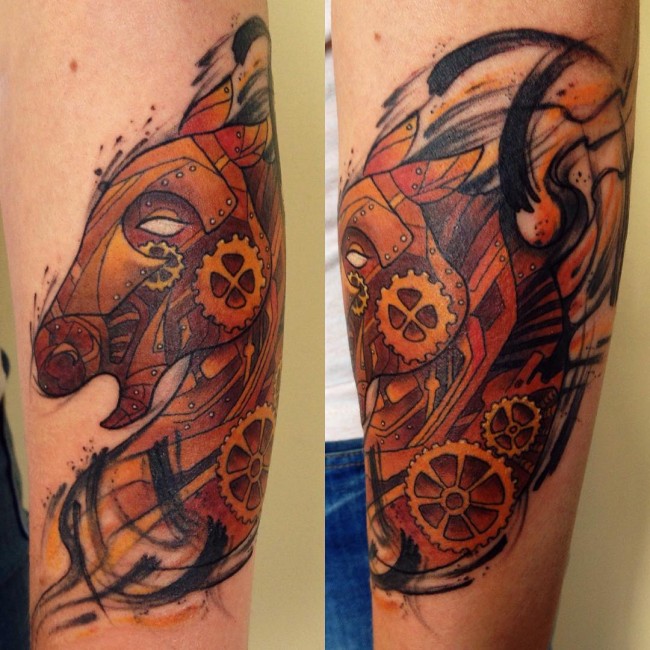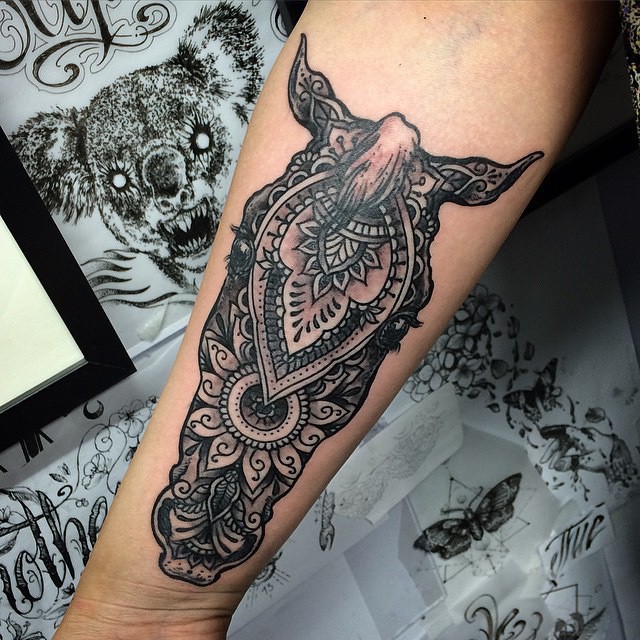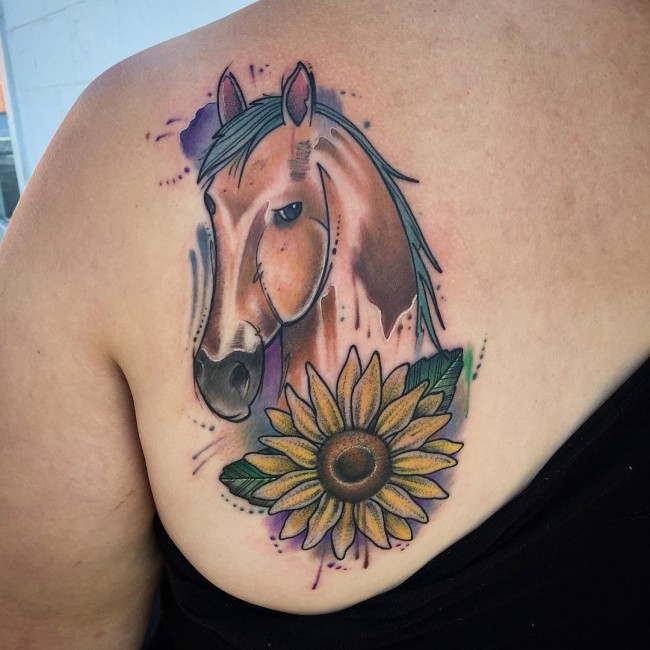 This tattoo consists of a horse with wings. It is one of the oldest tattoos. It is used to show that a person can be able to change his life and fly to greater heights. It is a cool tattoo.
A horse shoe is a common element that can be used instead of having the horse itself. These tattoos may not necessary have the shape of a horse. The existence of a horse shoe in a tattoo makes it a horse tattoo. Some of the designs in this type include a horse shoe with a feather.
People wear these tattoos to show their love towards the horses.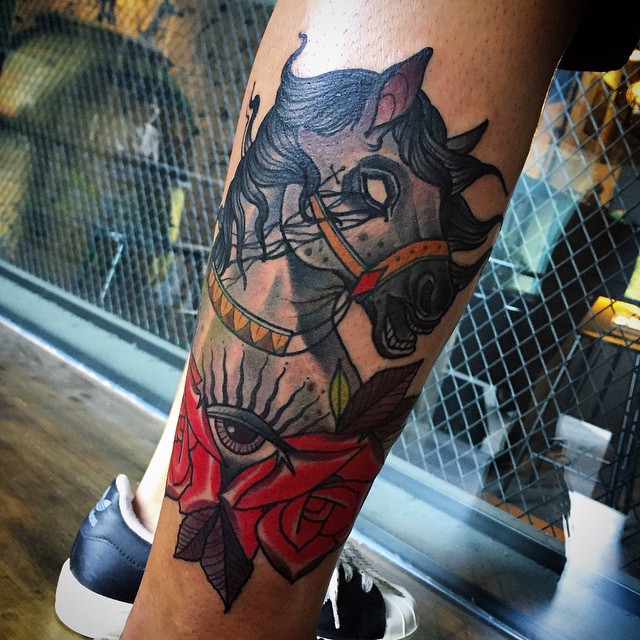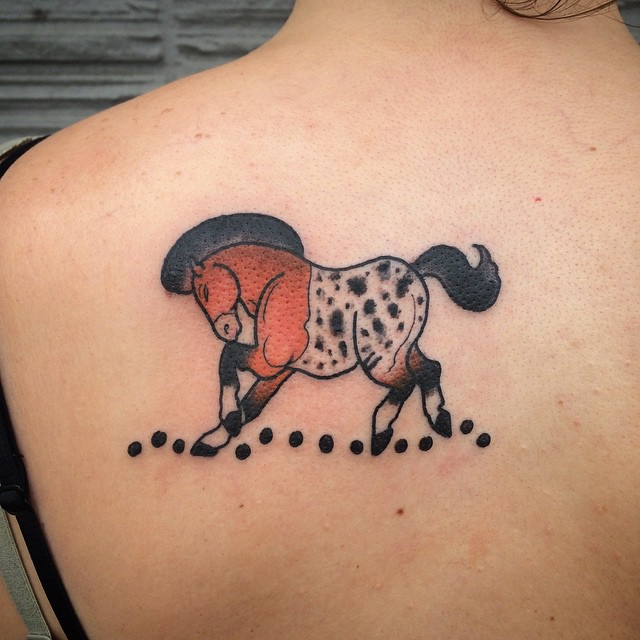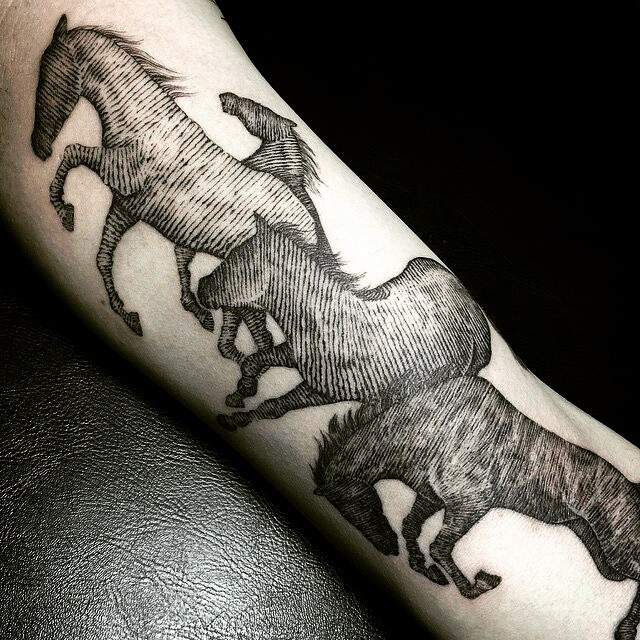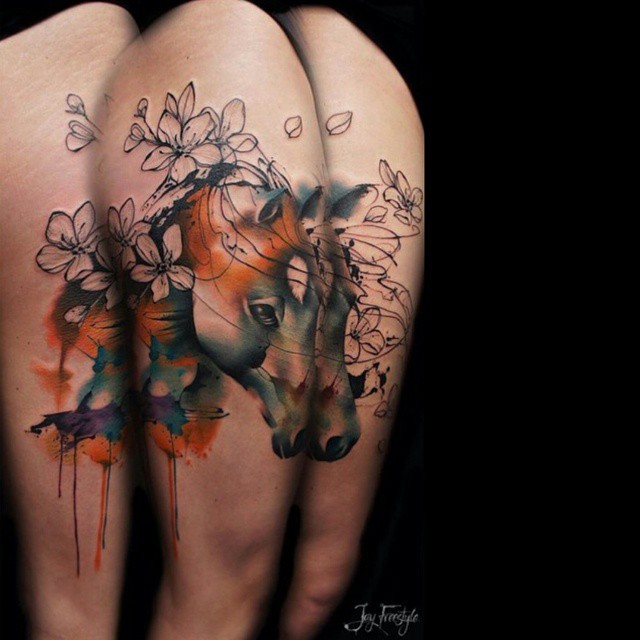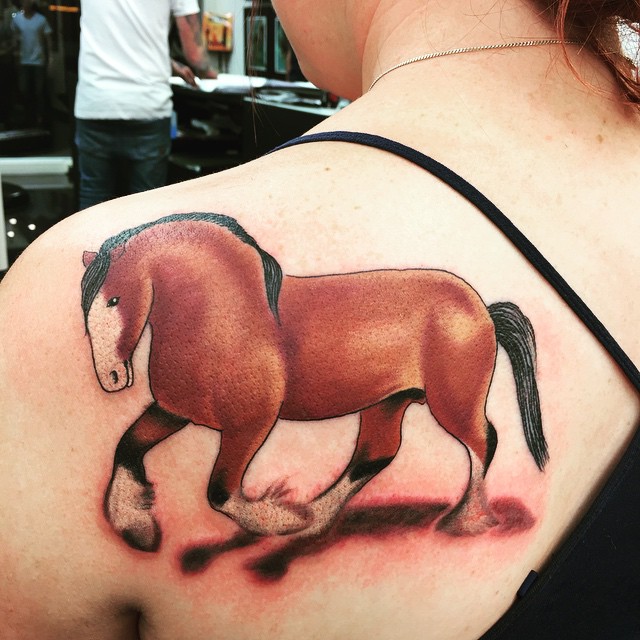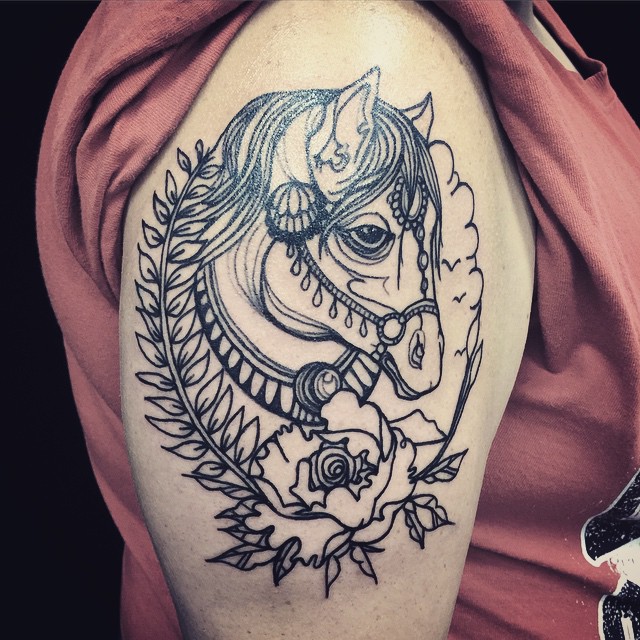 This a special design. It involves use of curves and curls to make the horse shape. The shape is mainly painted in black but other colors can still be used. The horse may be captured in different angle but as long as the design is done in curves and curls, it makes it a tribal horse tattoo.
A side view of a galloping horse can also make a fantastic horse tattoo. This brings out the power in a horse and the strength. Above that, it makes a classic tattoo that many would wish to have. This shape has been used not just in tattoos, but also in many paintings.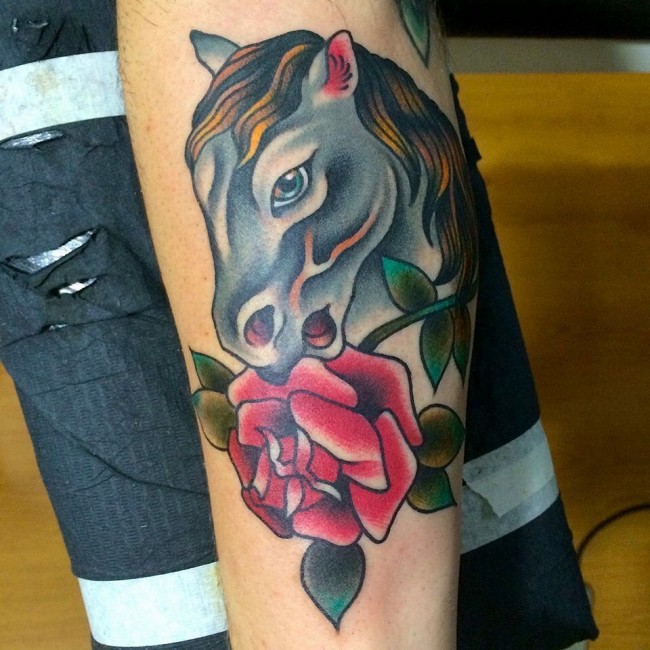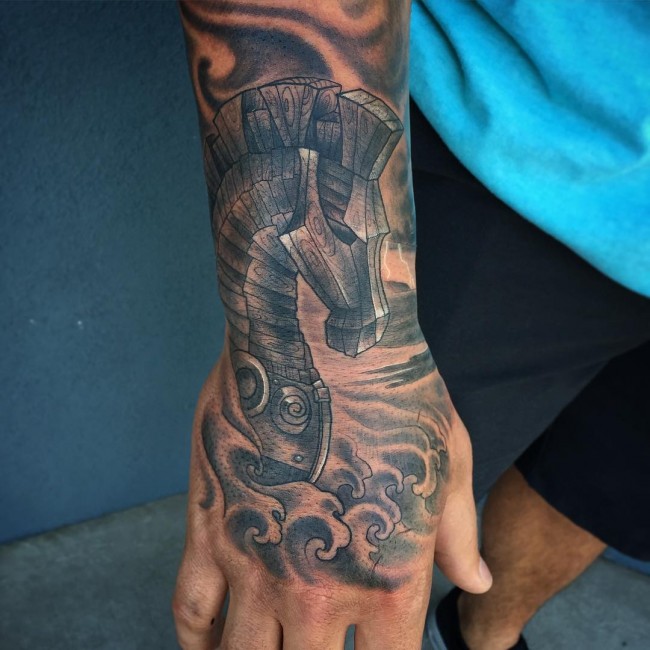 This is a design that brings out adequately the untamable character of horse. It consists of a horse appearing to be producing frames from its body. It can be worn by people who associate themselves to have the strength and power that is evident from a horse. It is an amazing tattoo.
Black Horse Tattoo with Colored Mane Horse Tattoo
This tattoo is common among women. It consists of the head of horse and some good looking colored mane. It is worn to depict the beauty of a person which makes it common among the ladies.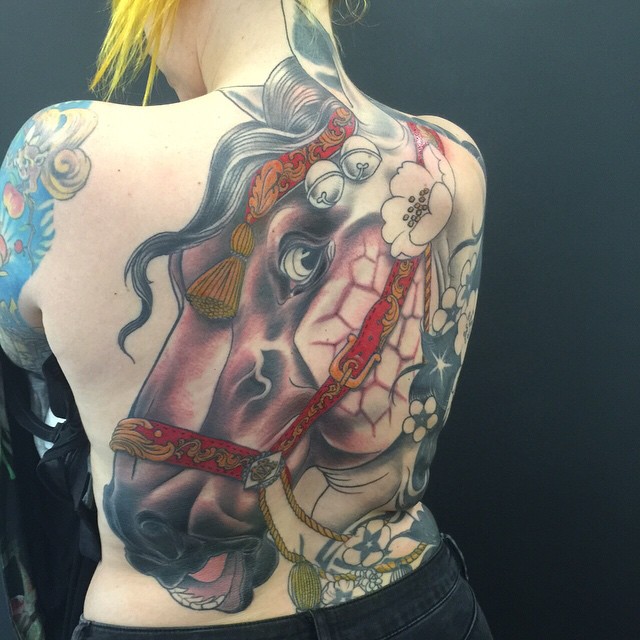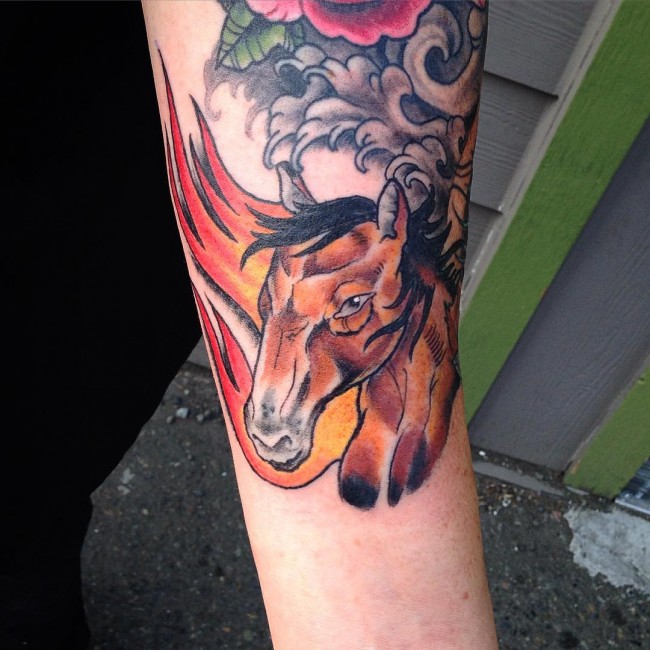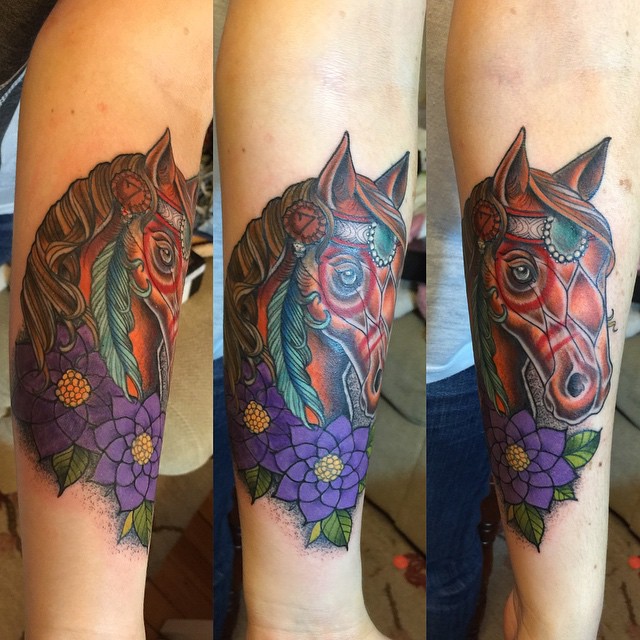 These tattoos are nice looking tattoos and if any person considers having one, it is important to identify the design that match with what he or she desires to symbolize. They have deep meanings that can be inspirational which makes them a choice to consider while deciding on which type of tattoo to wear.
Moreover, if one loves horses, then it would be the best choice of tattoo.