90+ Best Paw Print Tattoo Meanings and Designs – Nice Trails (2020)
Paw print tattoos are very simple tattoos though having great meaning. They are also very elegant especially when placed on particular position of the body.
Contents: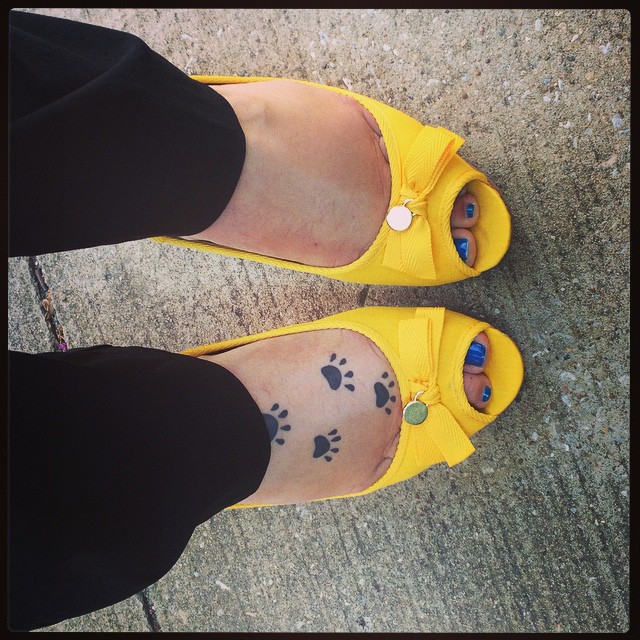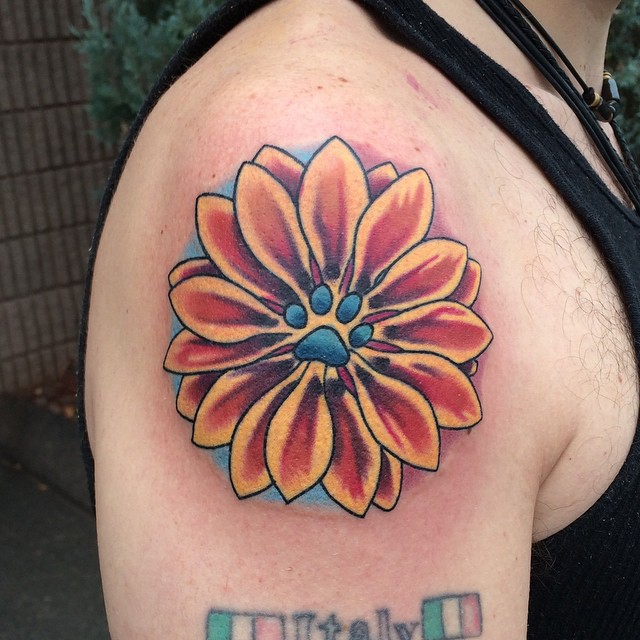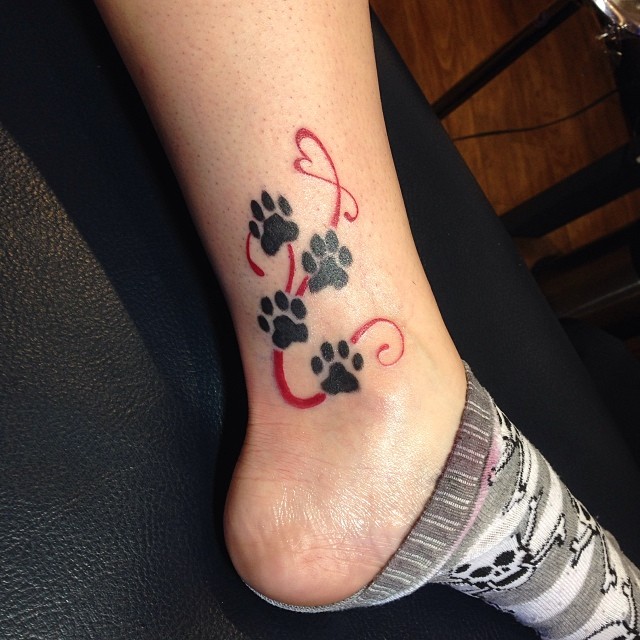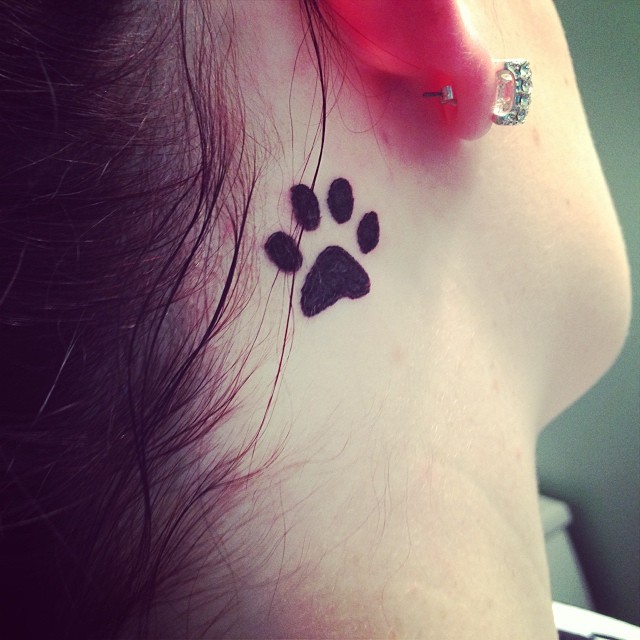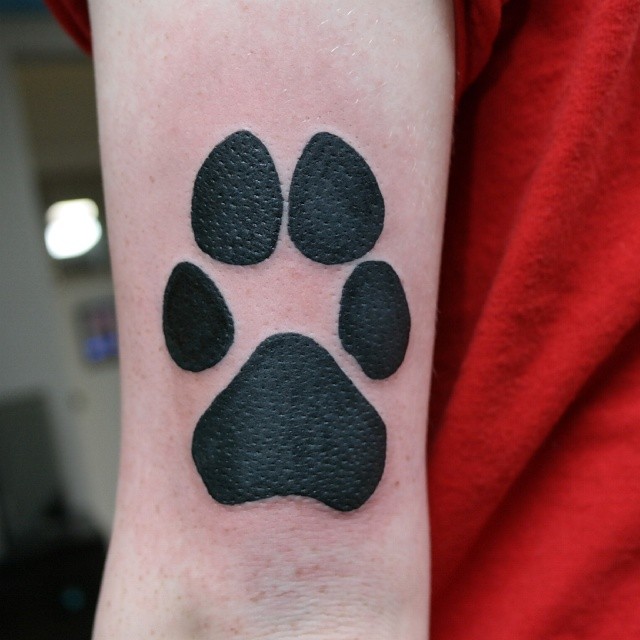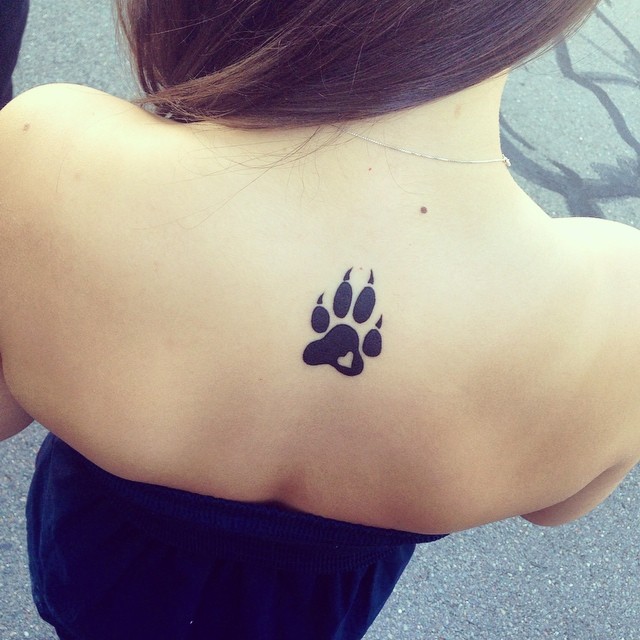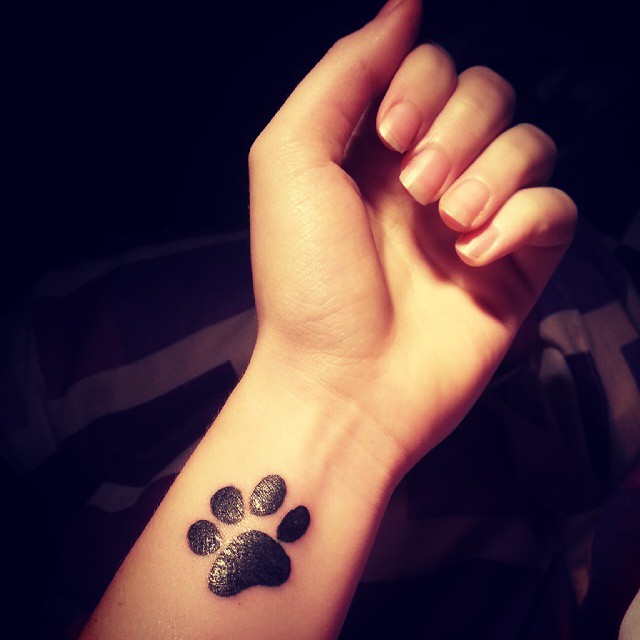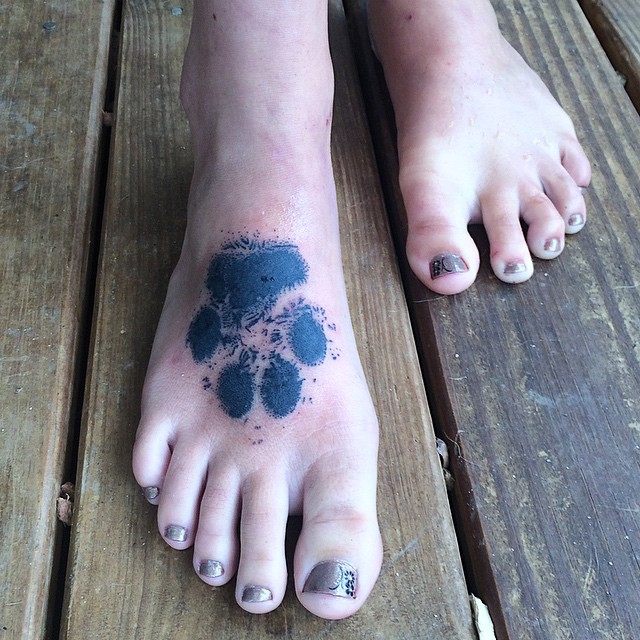 Meanings of paw print tattoos
Many paw tattoos are designed in a way the prints appear like the animal was in movement. Therefore, people wear these tattoos to show that they are progressing forward life.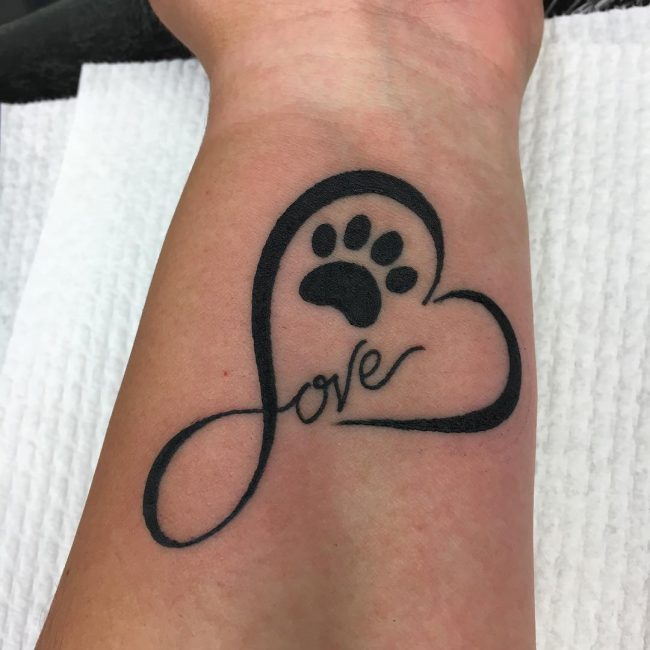 Some of the paws used in these tattoos belong to animals that are considered as pet. Hence people wear these tattoos like dog paw tattoo or cat paw tattoos to remember their pet or show some love towards it.
Some other paws used in paw tattoos belong to animals that are said to symbolize power and strength like the lion and wolf. This makes these tattoos to be used to symbolize power and strength too.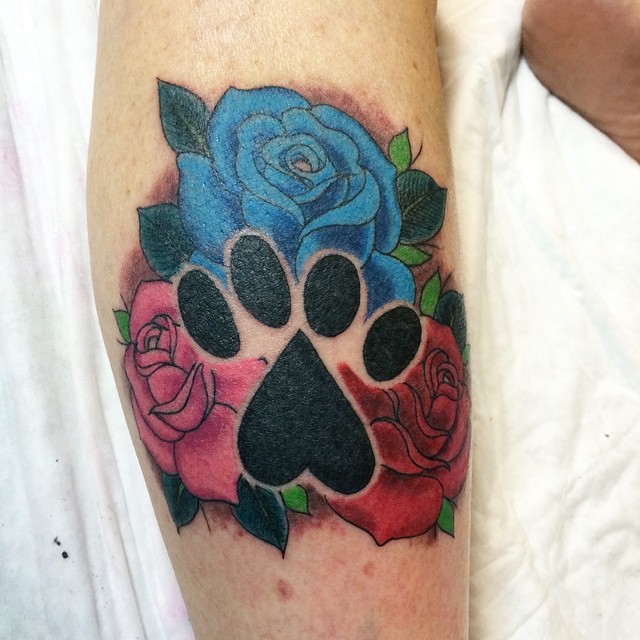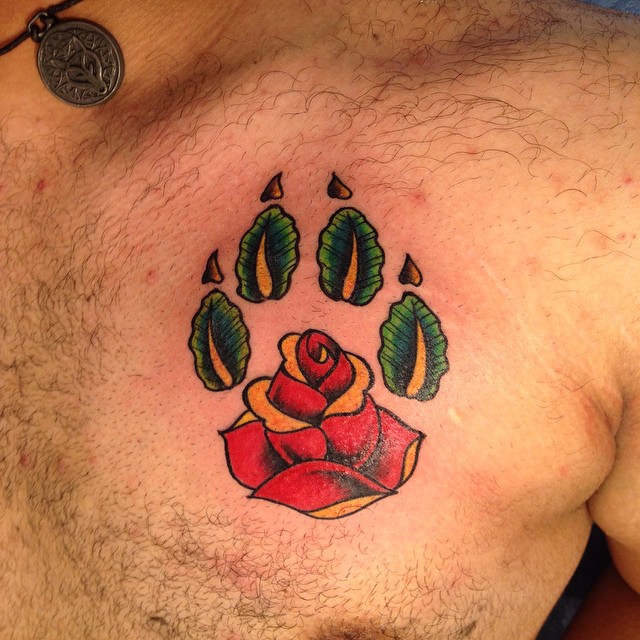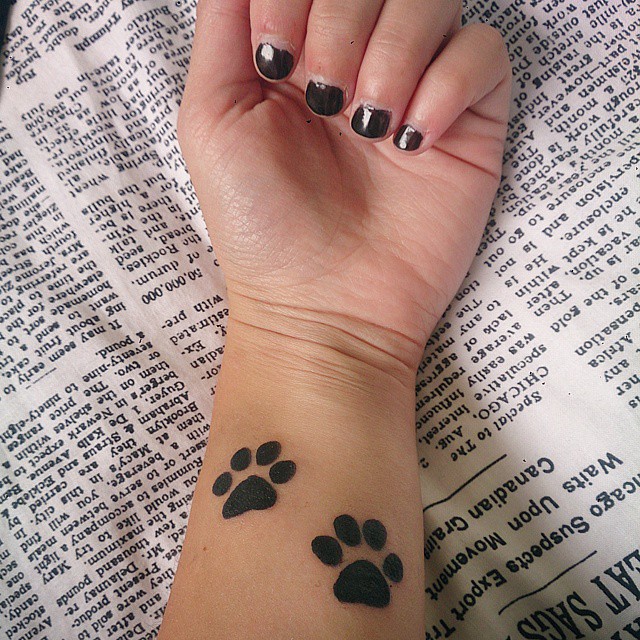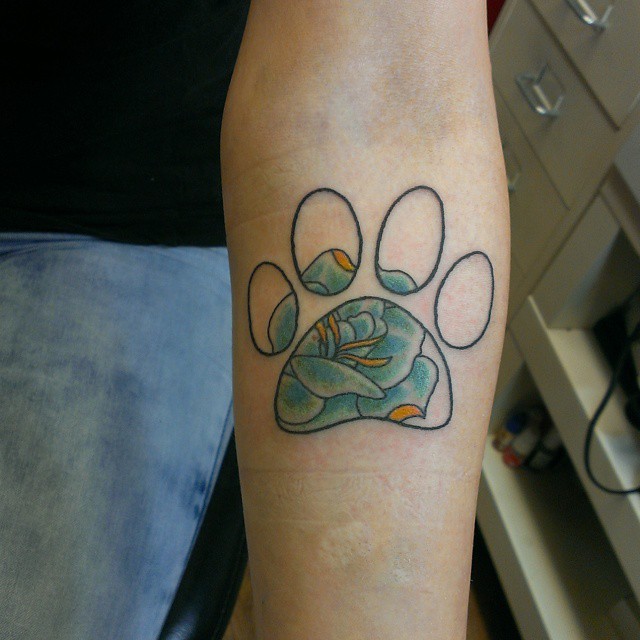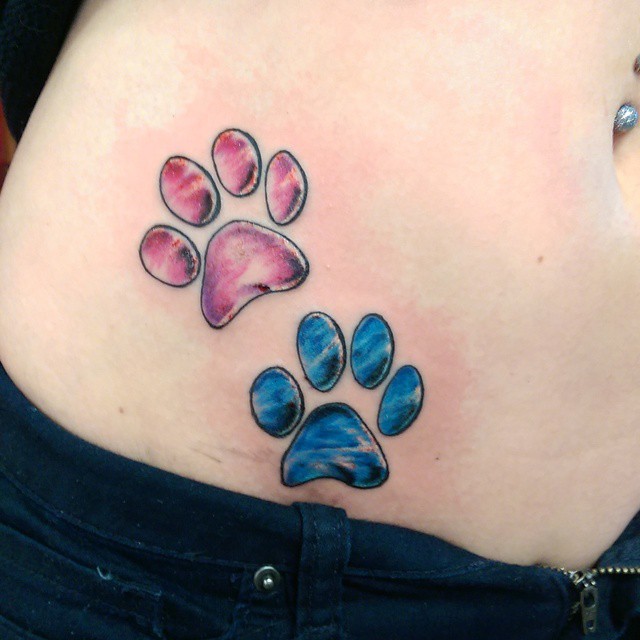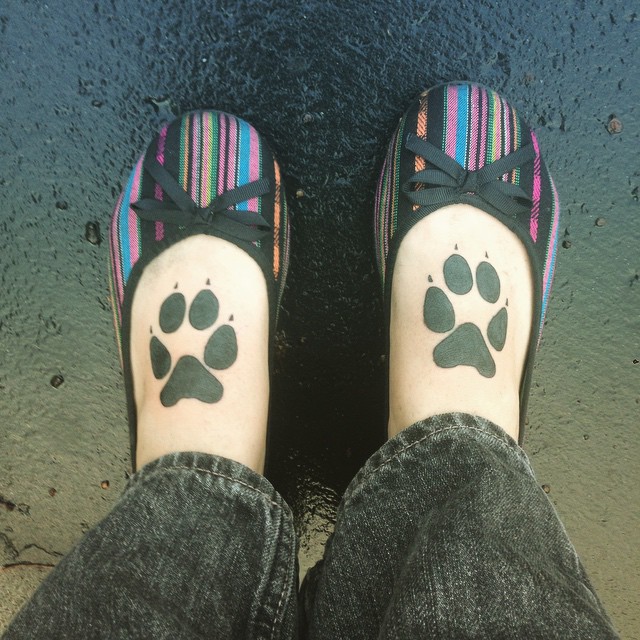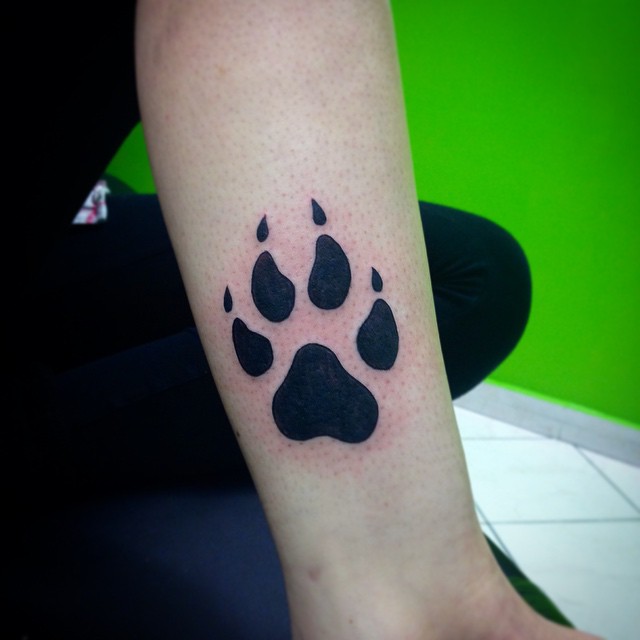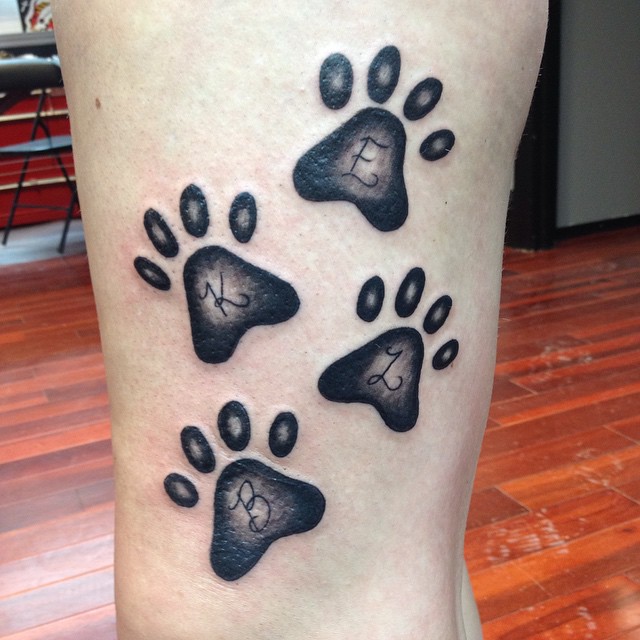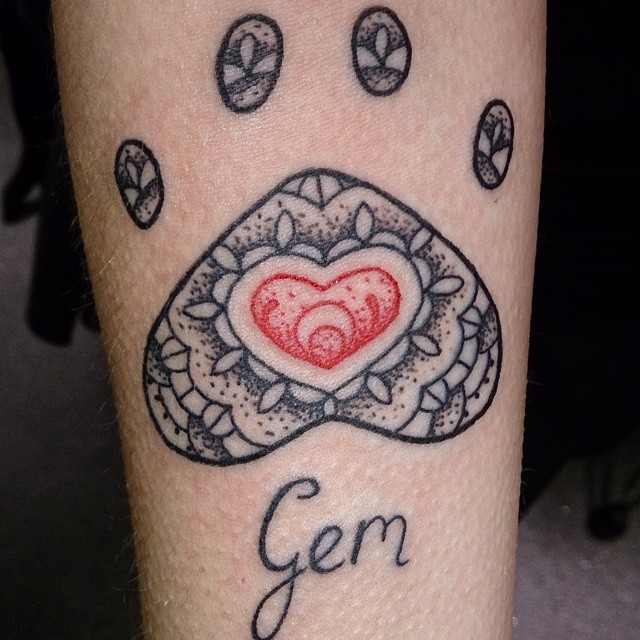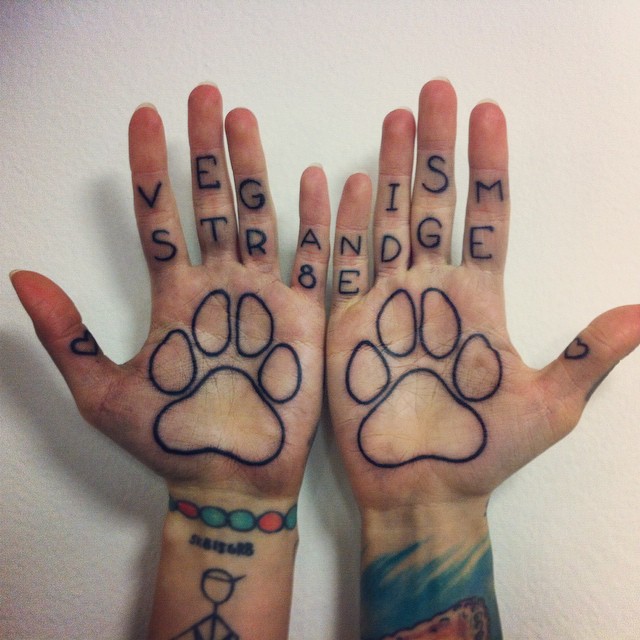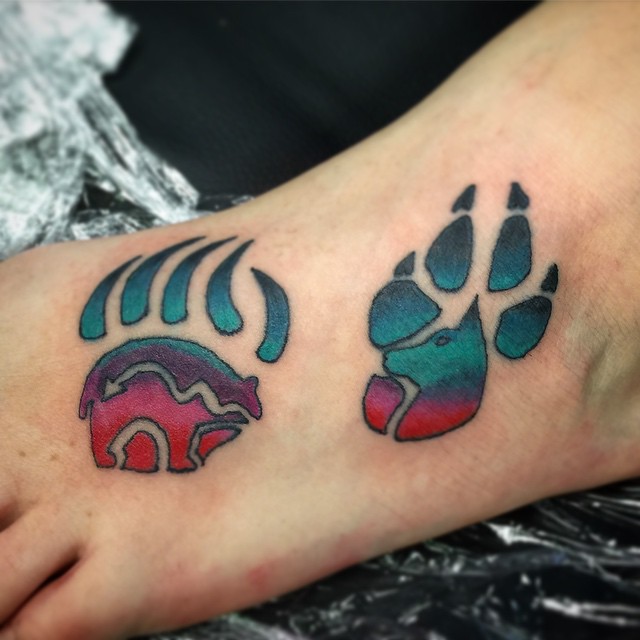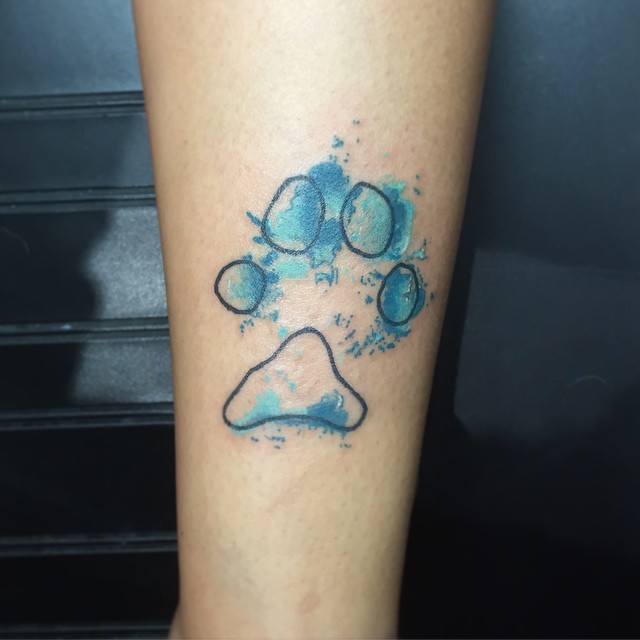 Some people were print paw tattoos to symbolize their children. For instance, if one has three children, he may have a paw tattoo with three paws. Each paw is labeled with the name of each child. This keeps reminding them of their children.
---
back to menu ↑
Placement of Print Paw Tattoos
These tattoos can be placed in different areas on the body. The common places include the neck, the shoulder, the foot, the arm, the chest, the back and the thighs. They are worn by both men and women.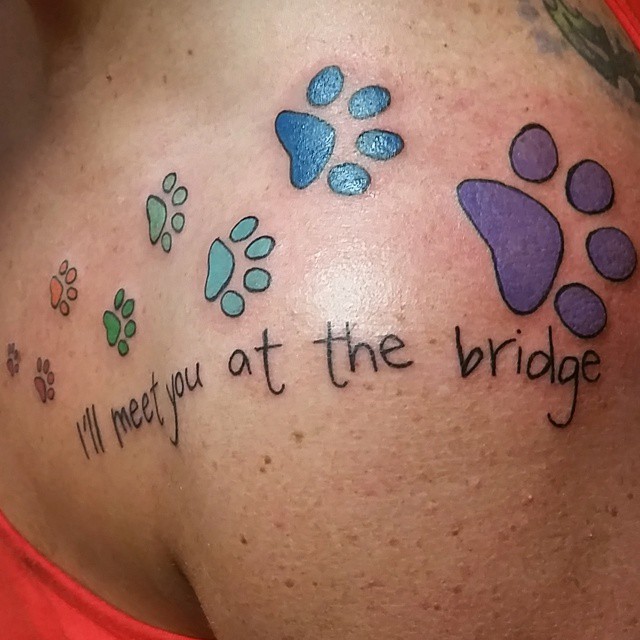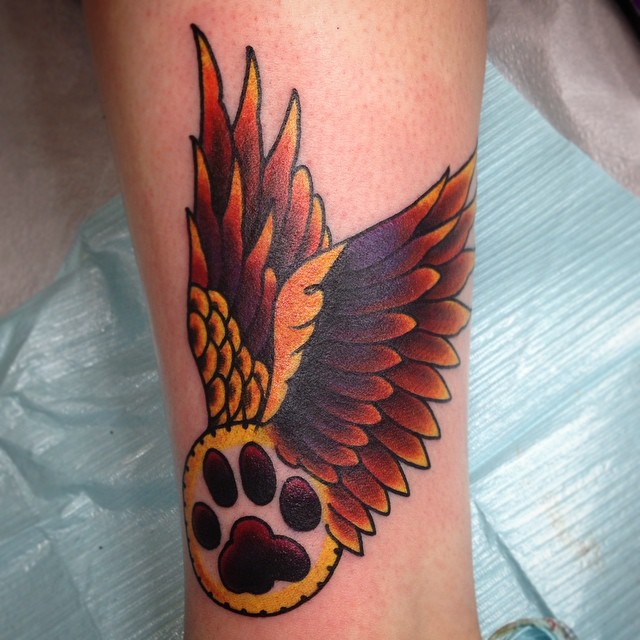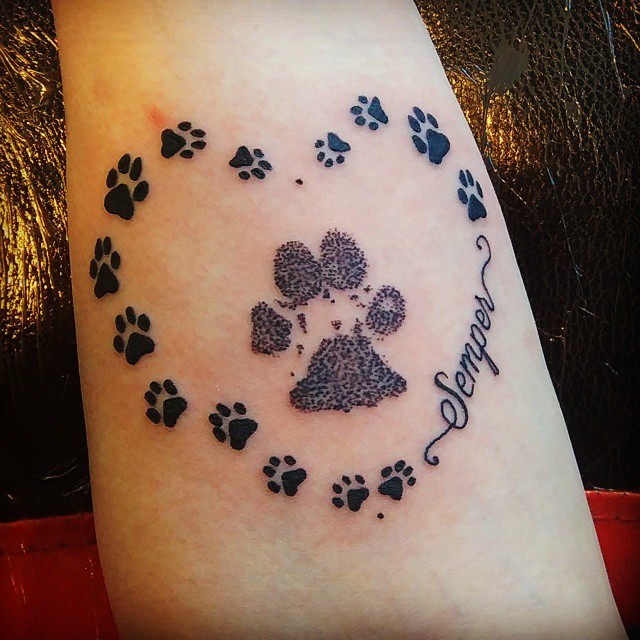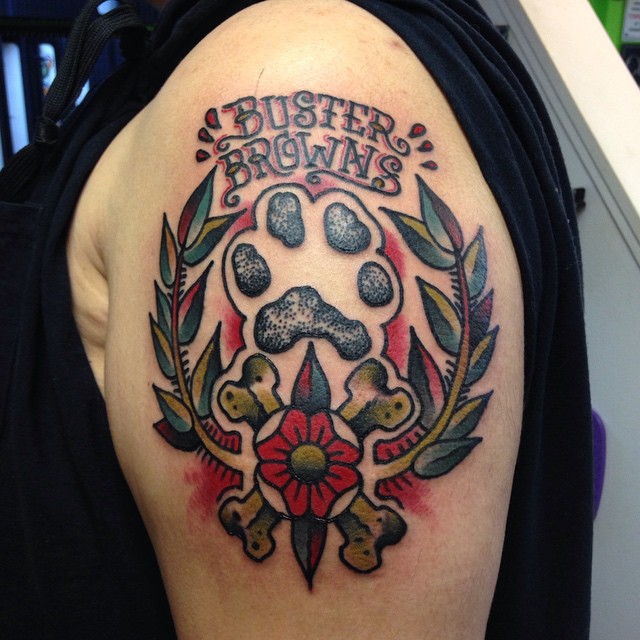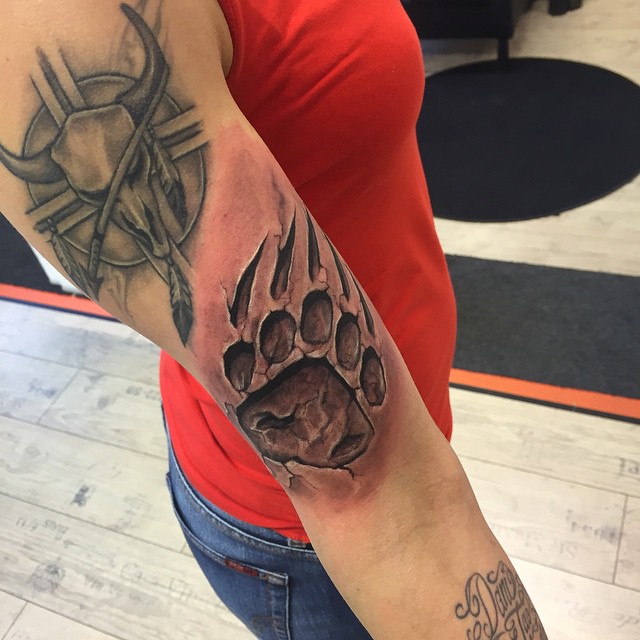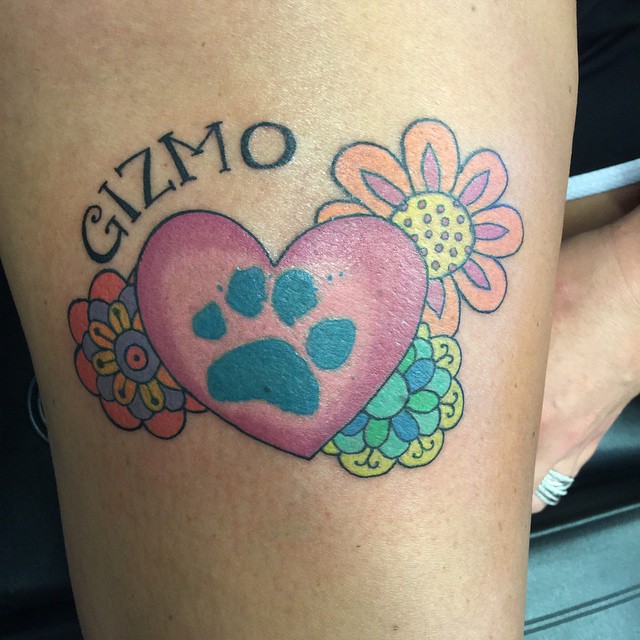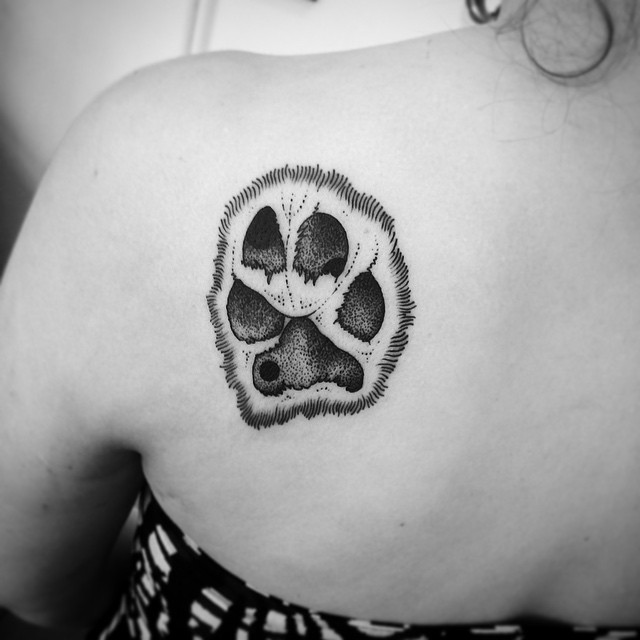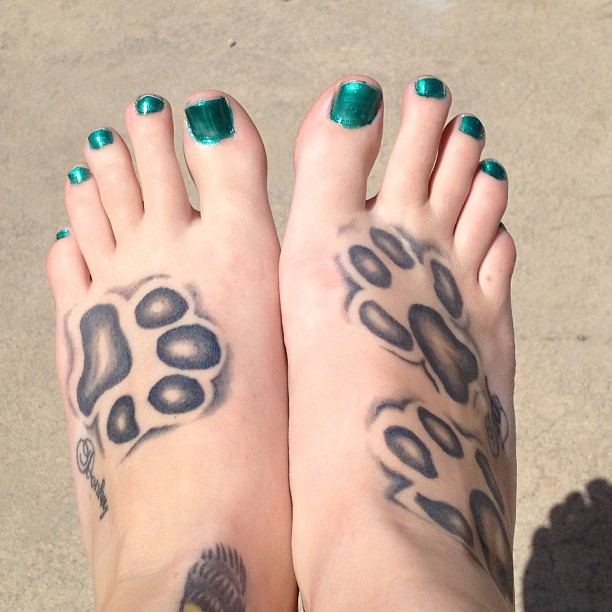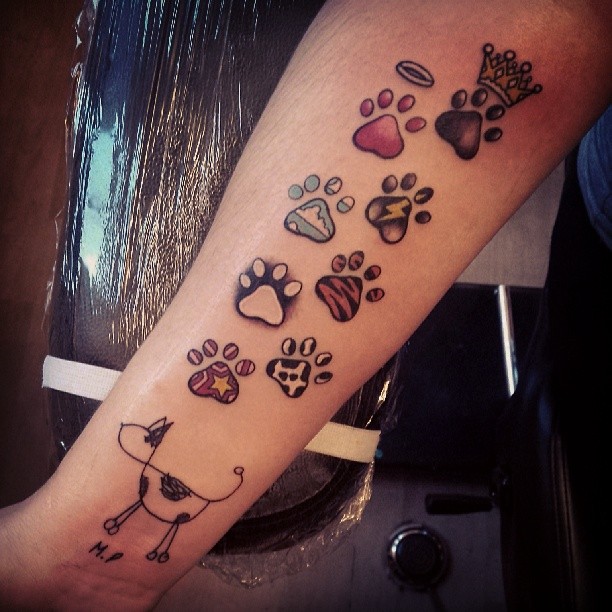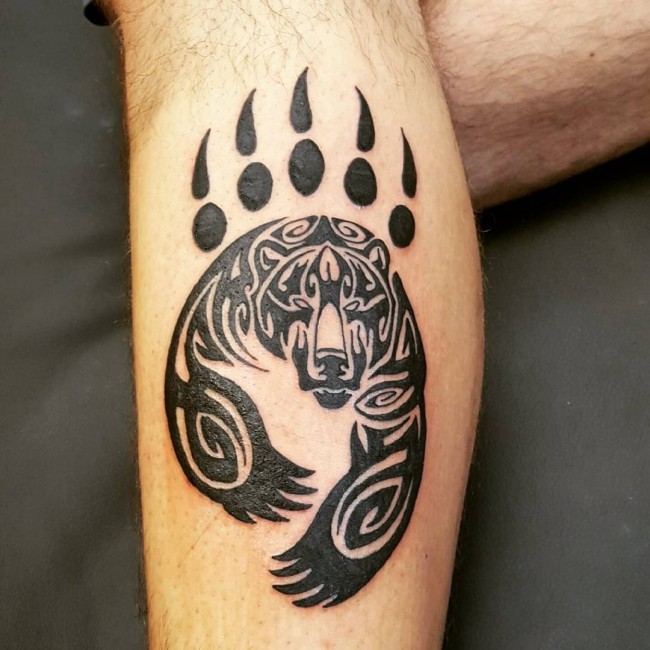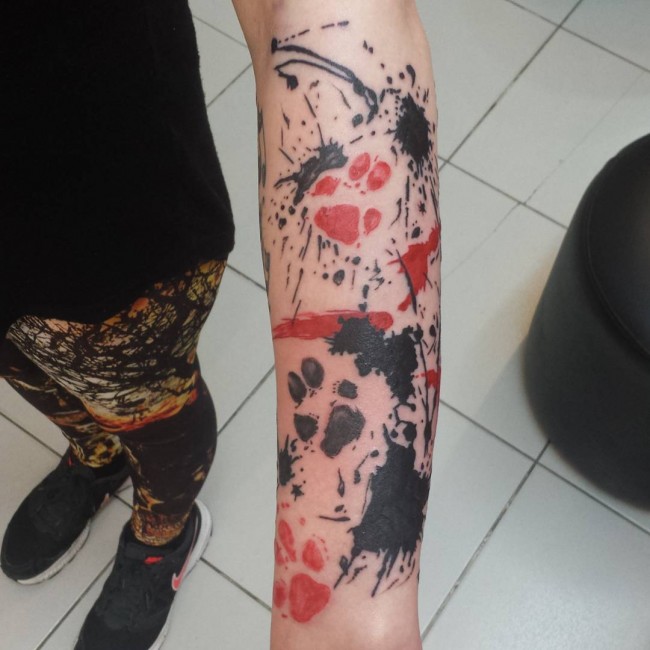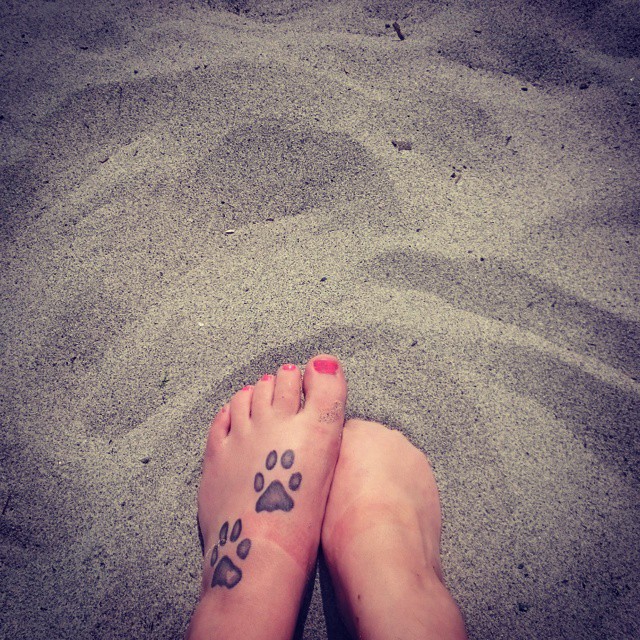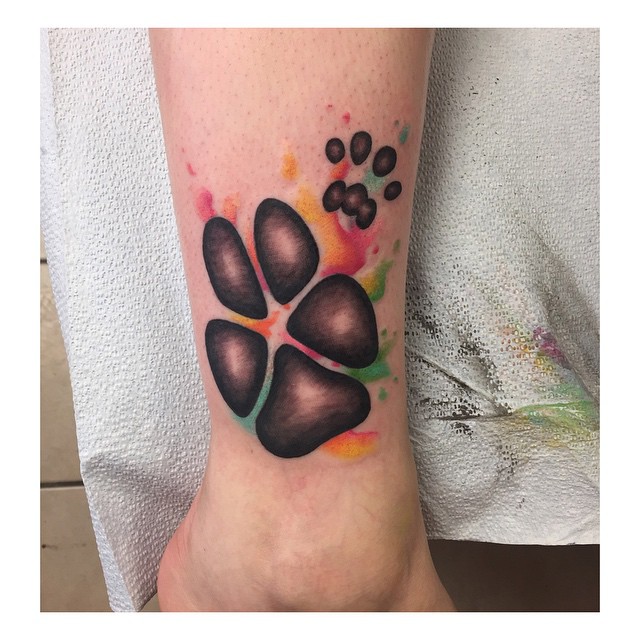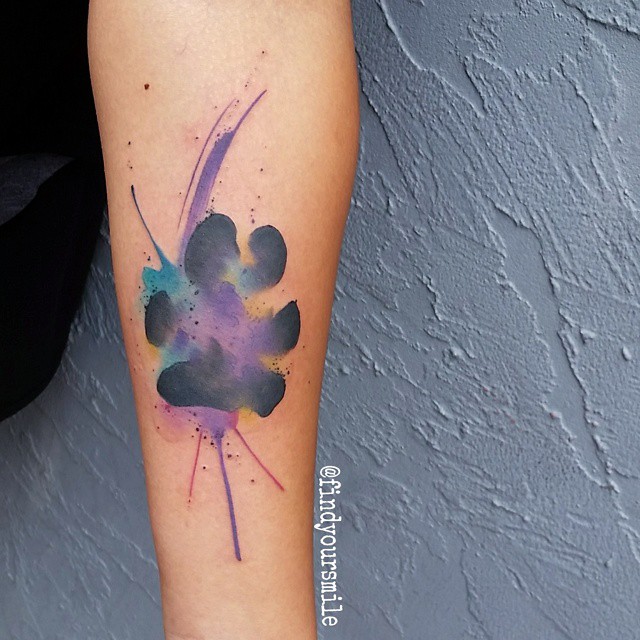 ---
back to menu ↑
Types of Print Paw Tattoos
Dog is one of the most preferred pet. People who love dogs would like the idea of having dog print tattoos tattooed on their body. The dog is well known for its ability to act as a good friend, offer companion and very playful which makes it a good pet.
Dog paw tattoos can be composed of various designs.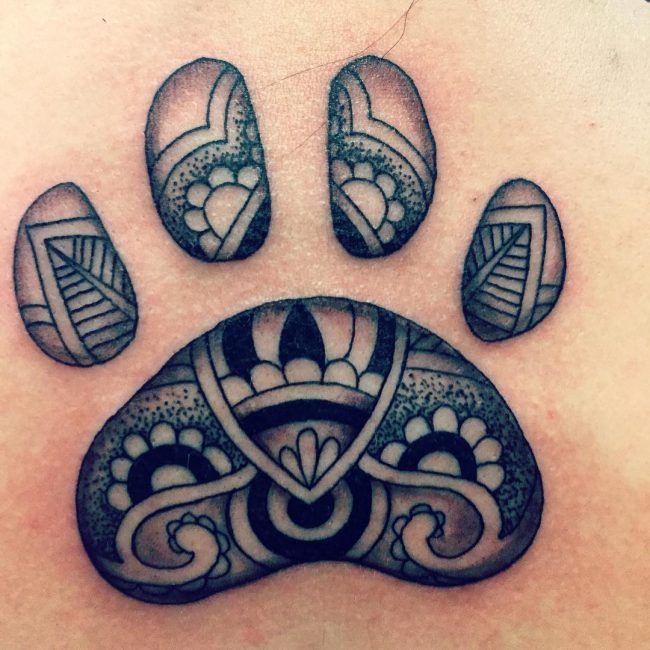 You can have a design whereby you have your dog's paw together with its name. This makes the tattoo more specific. It demonstrates the love you have towards your dog. Another great design for this tattoo is whereby you include the head of the dog plus the paw print.
If you like huge tattoos, you can have the image of the whole dog and then include its paw prints. It is an amazing tattoo that is admired by many.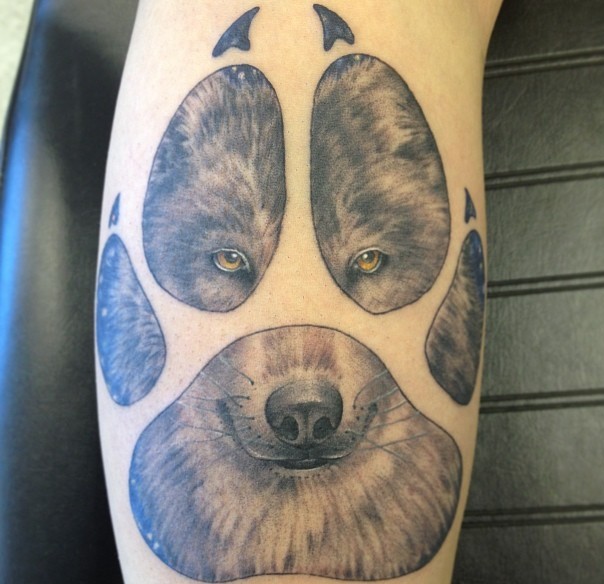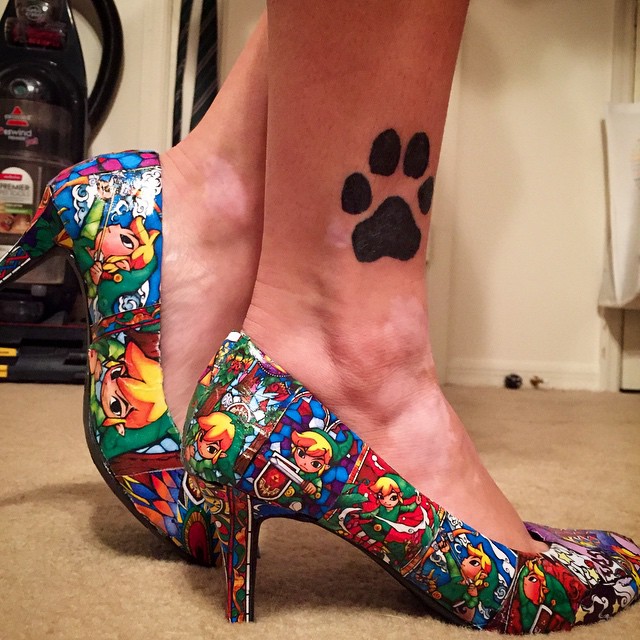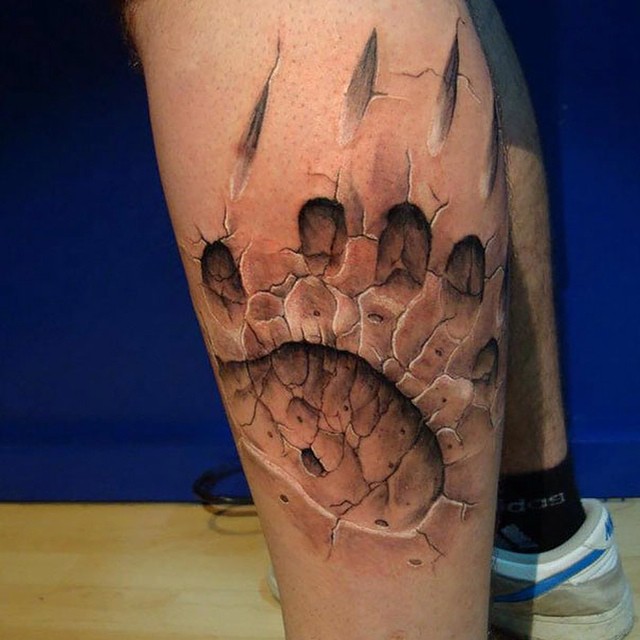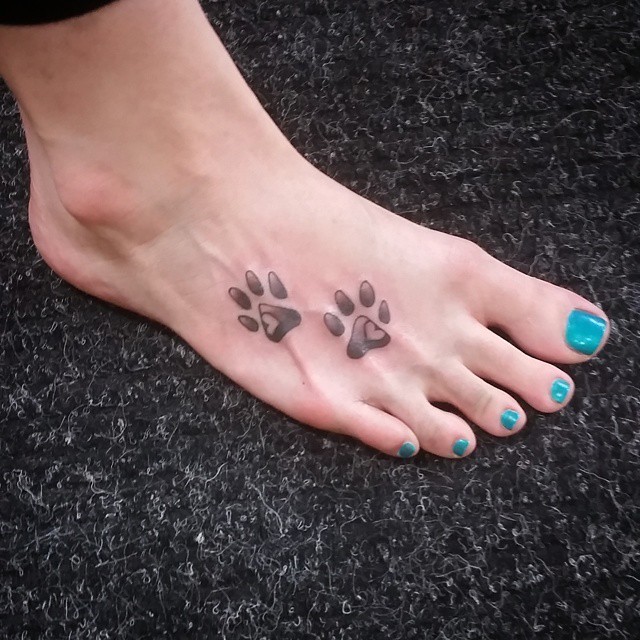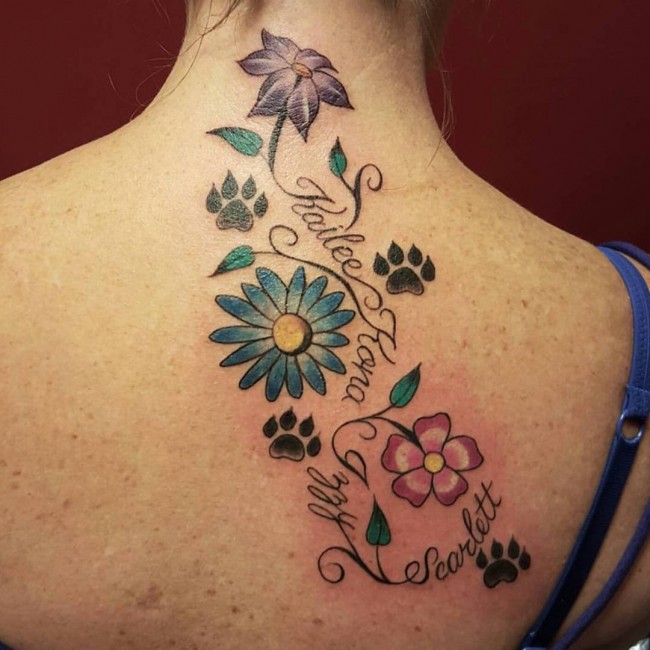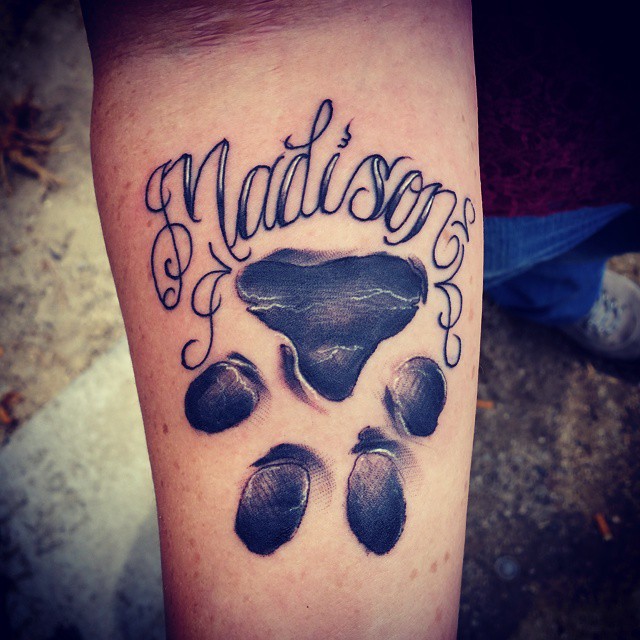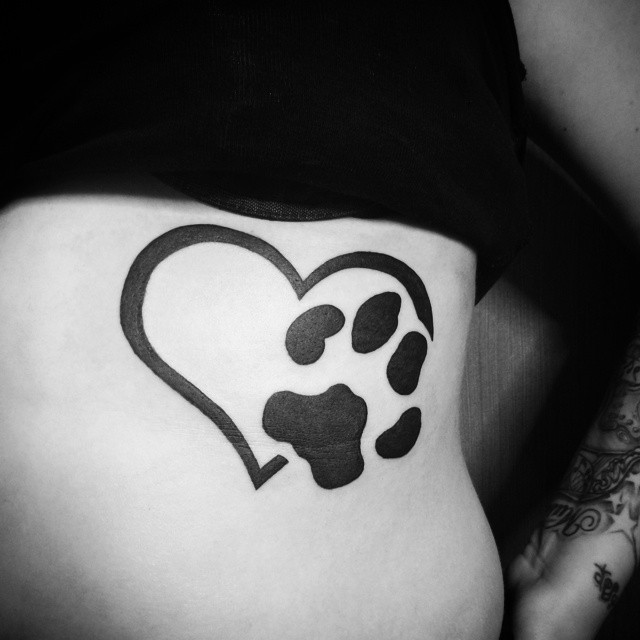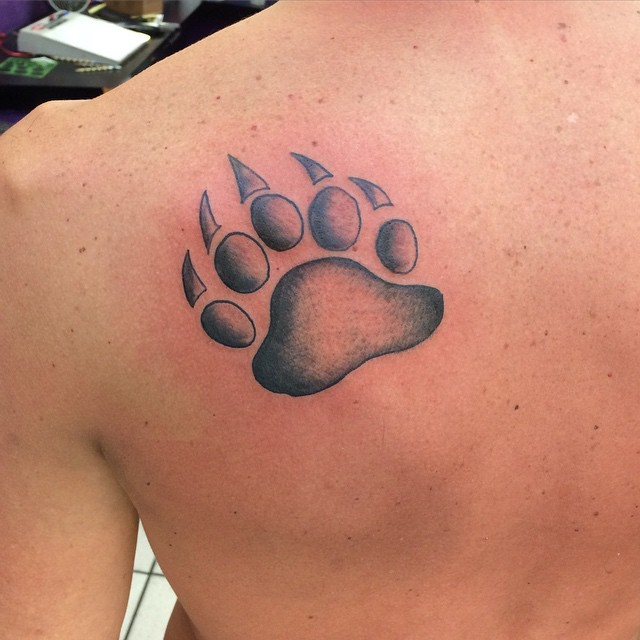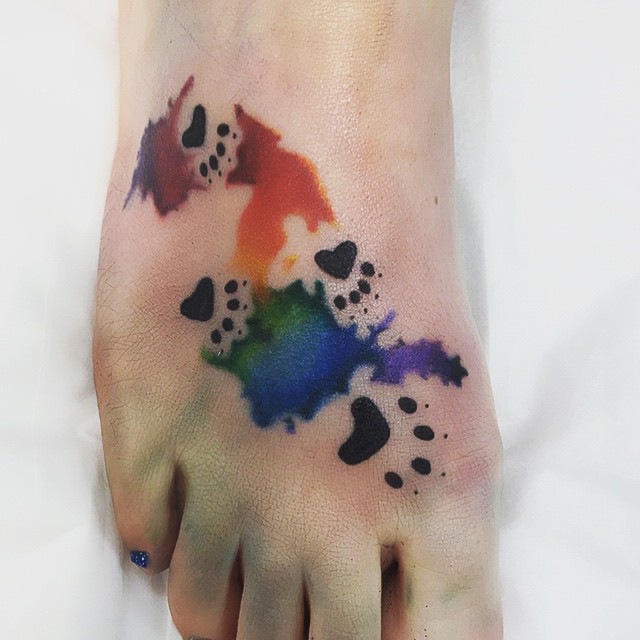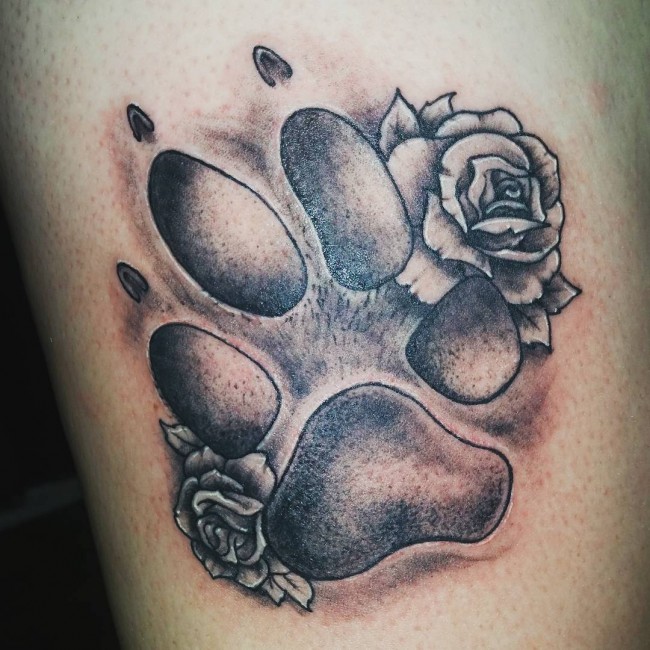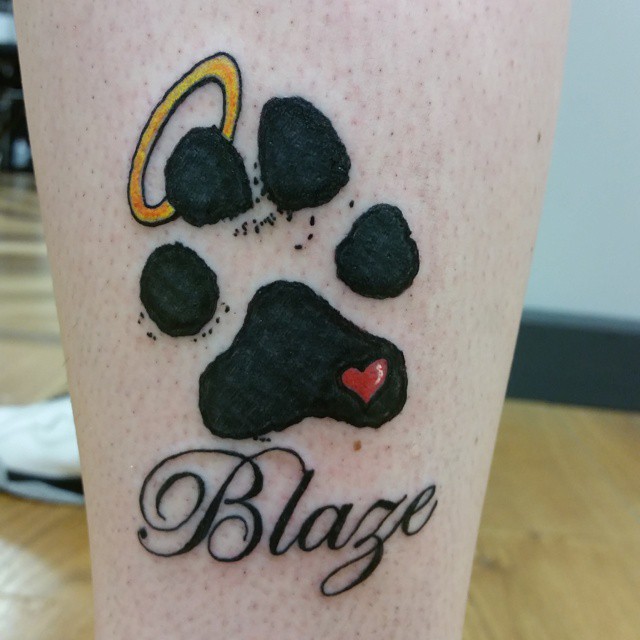 A cat is another animal that is very common in our homes. A cat can also be a pet to some people while to others, it is just an animal to keep mice out of our homestead. However, a cat is known to be very loyal to the owner. Its ability to see even at a night is another attribute that a cat possesses.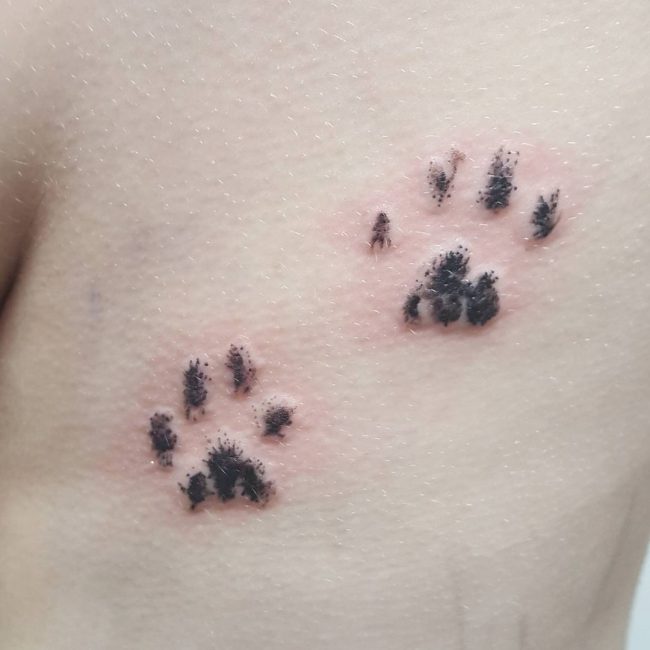 Therefore, people wear this tattoo either to show their love for their pet or to show their ability to survive in both difficult and good environments since the cat can survive either in door or out door. There are various designs that can be made for cat paw print tattoos.
One design includes the paw prints of a cat and the initials of a cat or the photograph of a cat and the paw prints.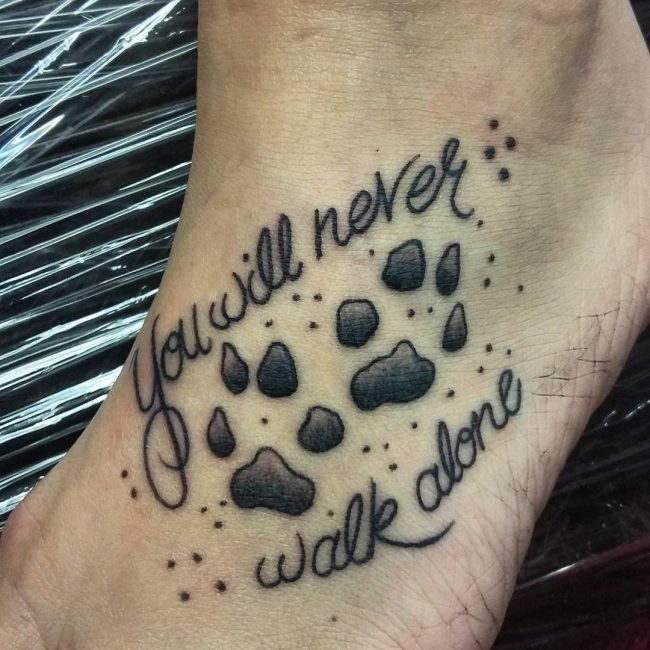 A lion belongs to the cat family. However, the lion paw tattoo is much bigger than the cat paw tattoo. The lion is known for its patience in hunting, its braveness and its playful nature. Therefore, people wear this tattoo to show patience or to show how brave they are.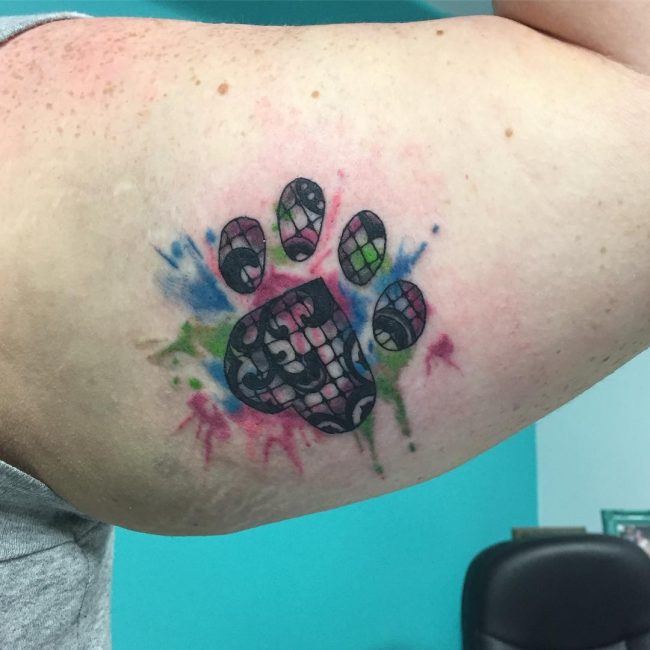 For instance, hunters wear this tattoo to show their ability to hunt just like the lion does and their braveness to venture even in thick forest. This type of tattoo has also many designs. However, to distinguish it from cat paw tattoo, claws should be added and the paws should be a bit larger.
A crown can also be added on top of the paw print to make the tattoo more different form the cat paw tattoo.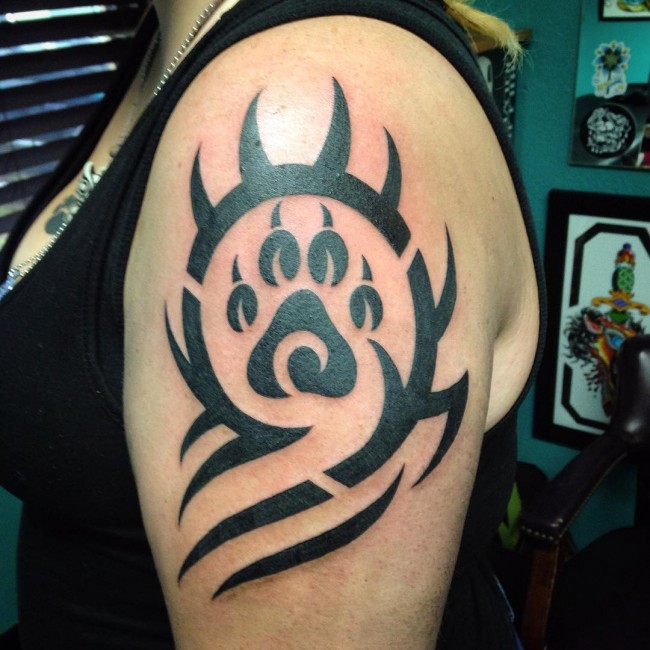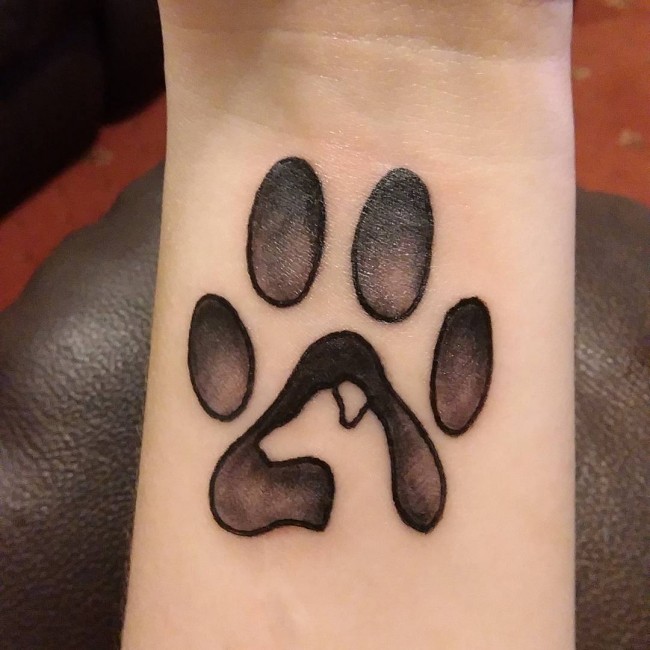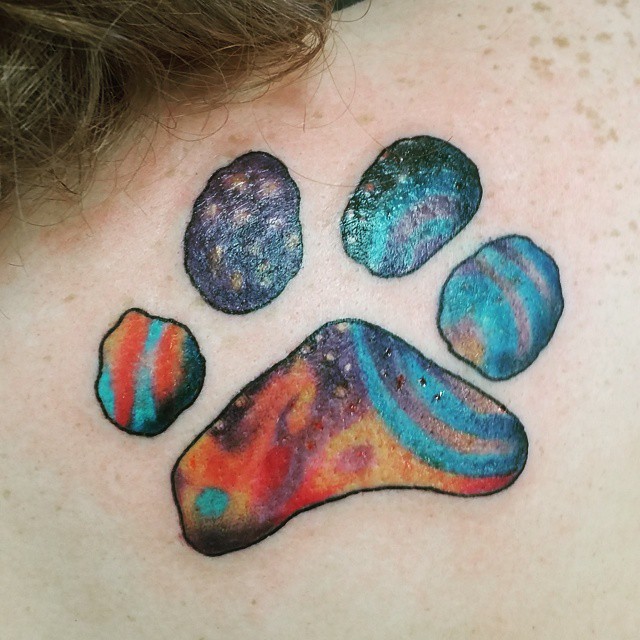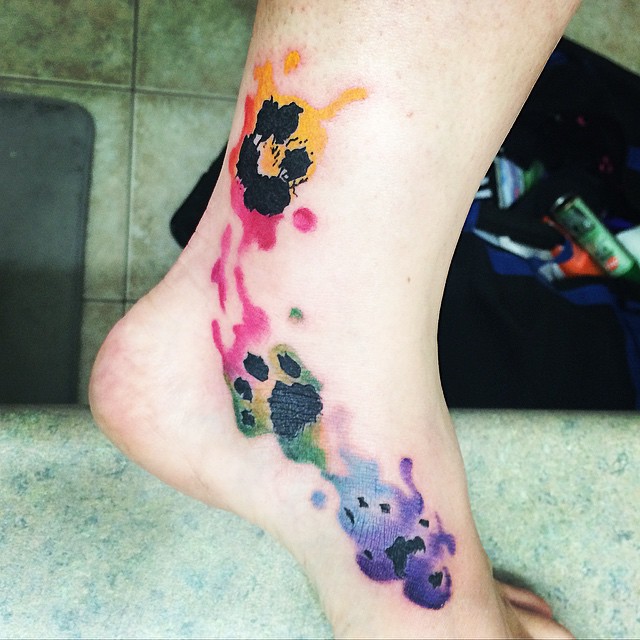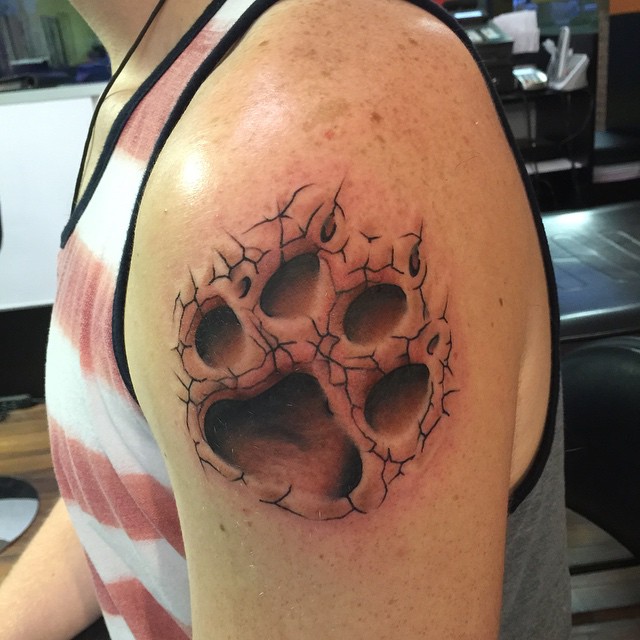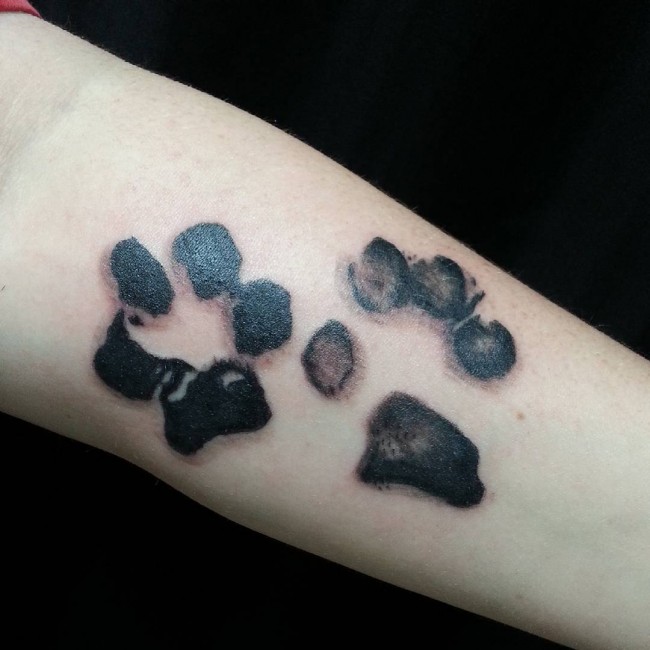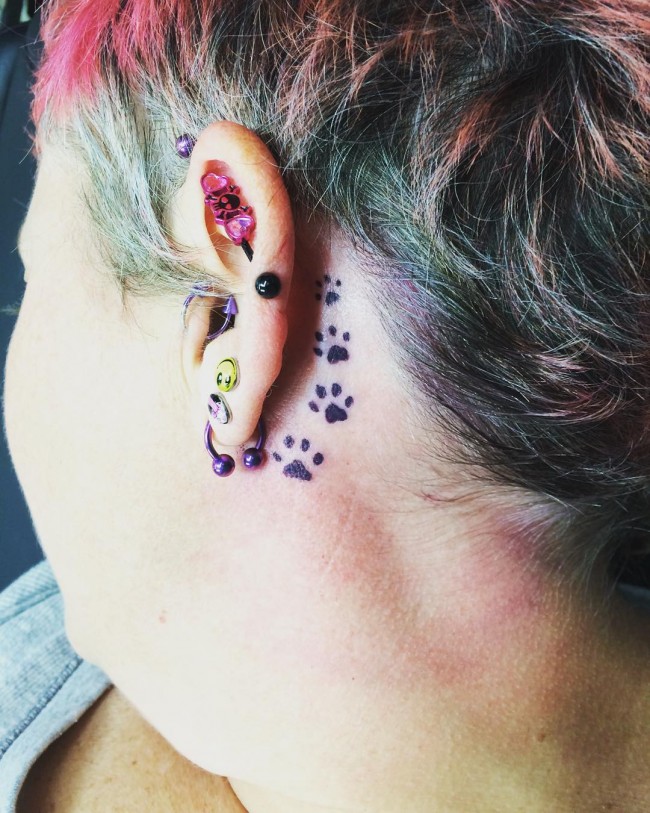 This is another type of paw print tattoos. Rats are common creatures though some cultures hate being associated with rats. However, there are still some cultures that like the rat paw tattoo due to its nice look.
Some also consider a rat as a symbolism of wisdom and hence they wear this tattoo to mean the same. It is one of the small tattoos that we have and can fit in various section of the body.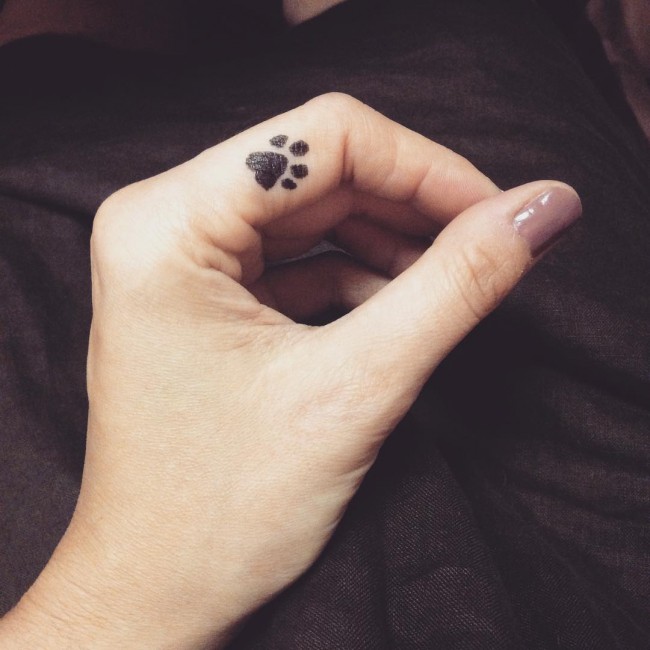 A wolf is known to be fierce and strong. This tattoo is common among the Native American. The wolf paw prints are also accompanied by claws to show that it's fierce. This tattoo is worn by people who want to show they are strong. It has also a series of designs.
One of the design is whereby a the paw is designed to form the shape of the head of a wolf. Another great design is having a series of wolf paw print around its totem.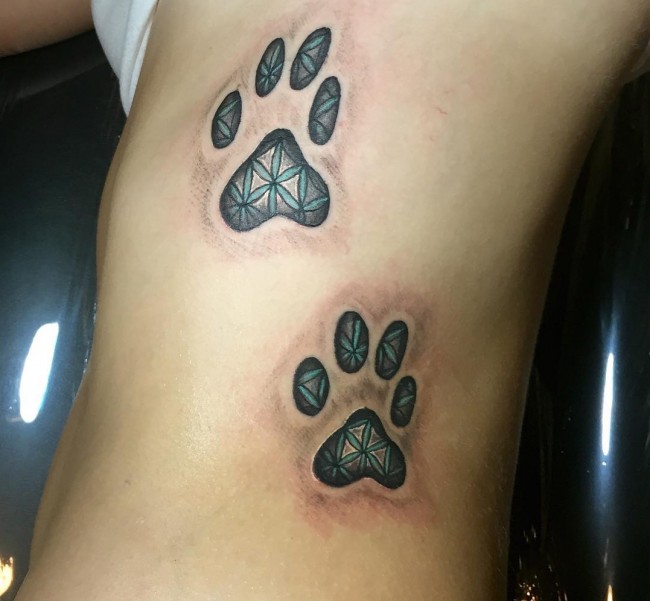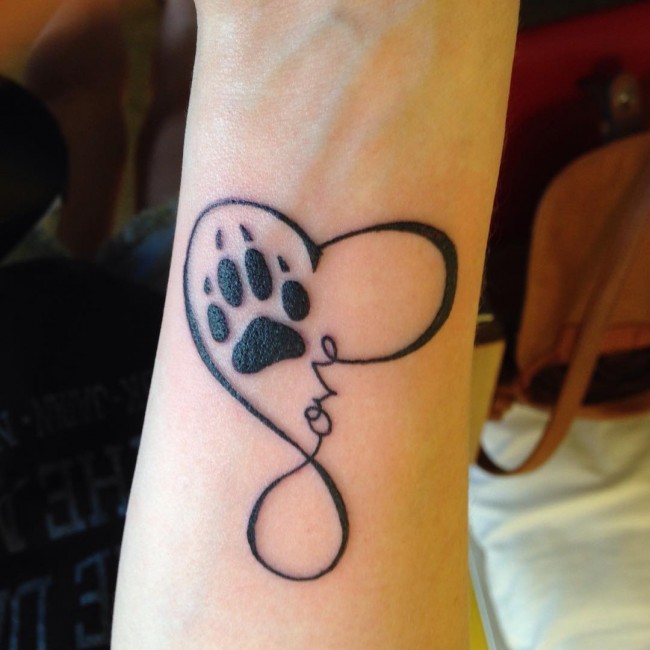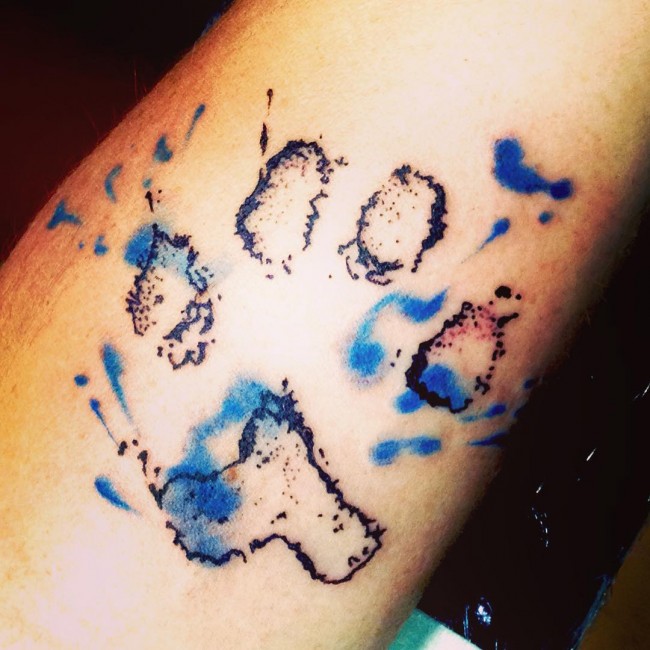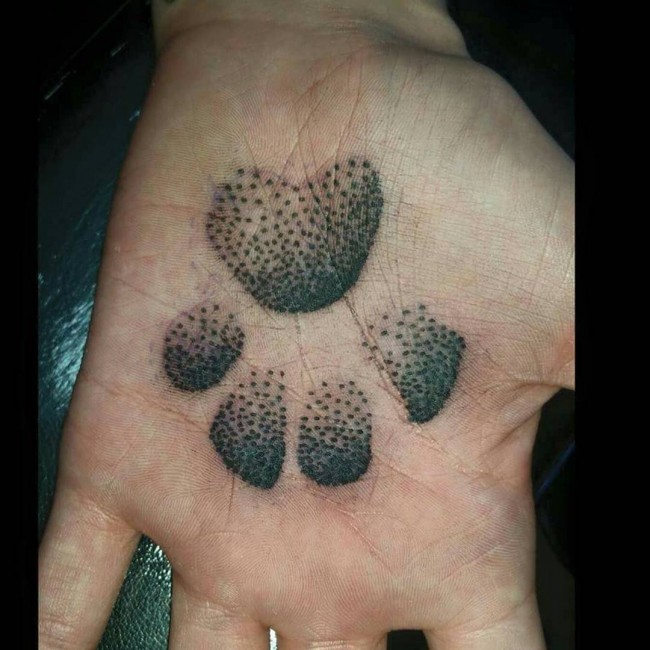 Birds are common elements in a tattoo. Birds have diversified meanings. It all depends with what you want to symbolize with your bird paw tattoo. These paws can be arranged to form a heart so as to bring out the meaning of love. Another design comprise of the paw prints together with a beak.
They are nice tattoos and you can be able to customize them to whatever you want.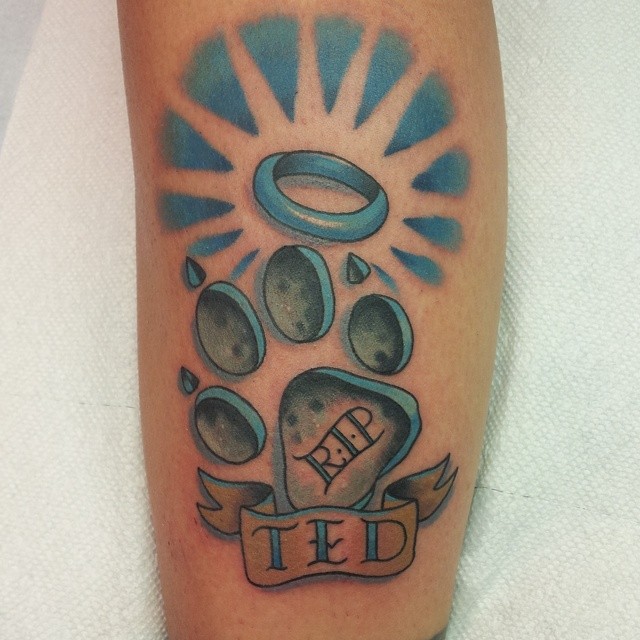 A cheetah is known for its ability to hunt and its speed. It is said to be the fastest animal. This therefore makes the tattoo of cheetah's paw print be used as a symbolism of speed. This tattoo can be ideal for those people who participate in athletics.
It is a nice design. The design can be customized by adding various elements that symbolizes speed. For instance, some decorations can be added on the series of a paw prints to bring out the effect of a lightening.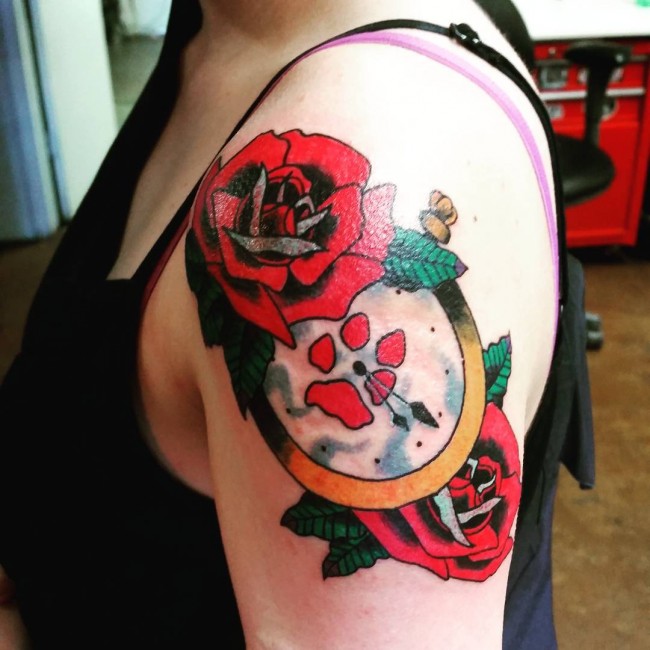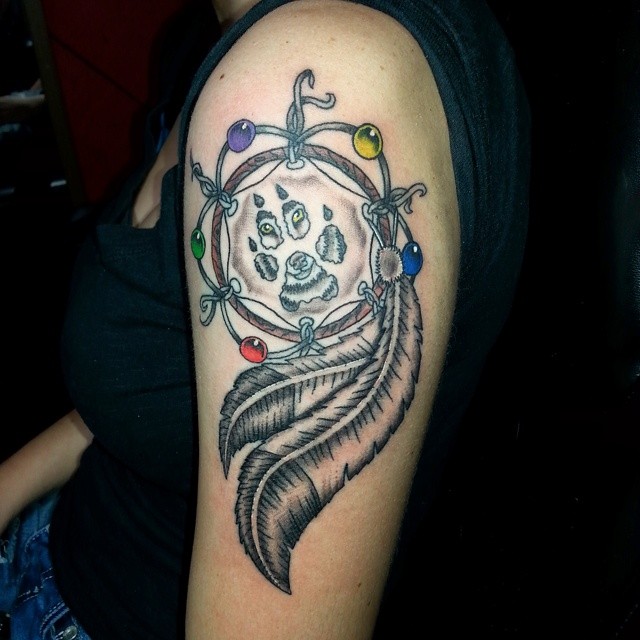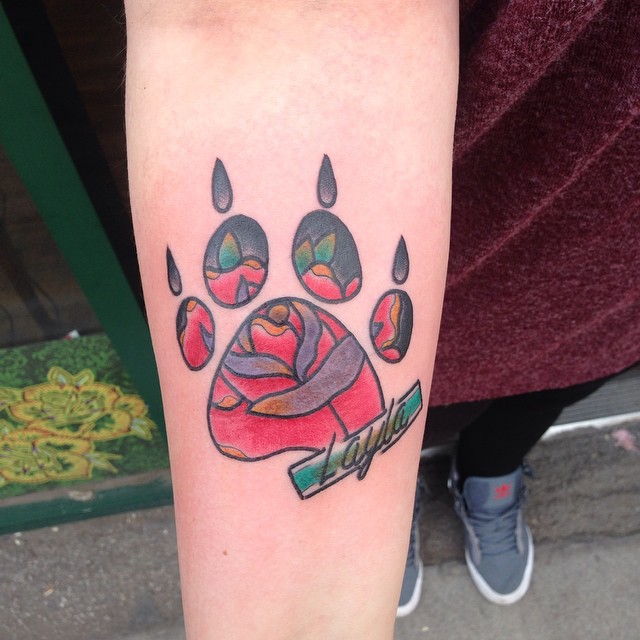 Rabbits are well known to symbolize comfort and fertility. Having a rabbit paw tattoo is also a good idea. This can have a greater impact to ladies who would like to symbolize fertility. A rabbit is known to reproduce very fast.
The design associated with this type of tattoo includes a series of rabbit paw prints. Another design is the paw prints together with the head of a rabbit.