95+ Awesome Tribal Lone Wolf Tattoo Designs & Meanings (2019)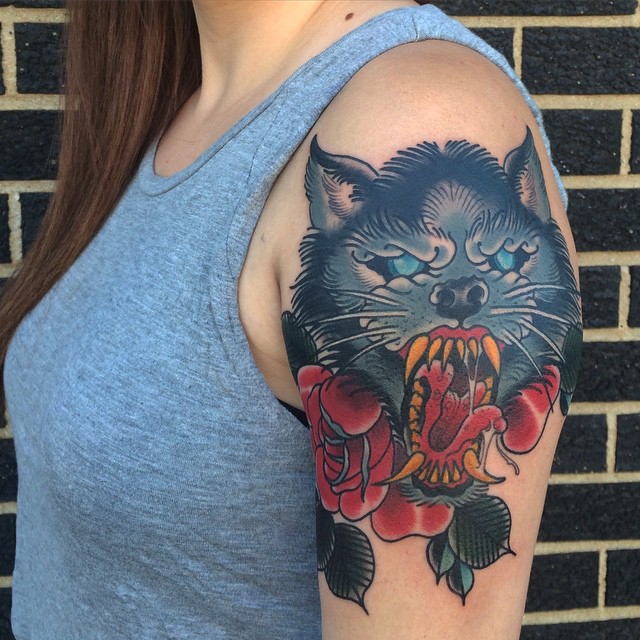 Wolf tattoos are those tattoos with the face of a wolf or a tattoo that identifies in some properties assigned to a wolves. These tattoos have been used differently in many cultures and the most common culture that uses this type of tattoo is the Native American.
The reason behind is that wolves are very symbolic in their cultures and thus they are very important. They use them as symbolism for spiritual guides or ancestors.
However, other cultures adopted these tattoos to mean differently which has led to the rise in the number of people wearing wolf tattoos.
Contents: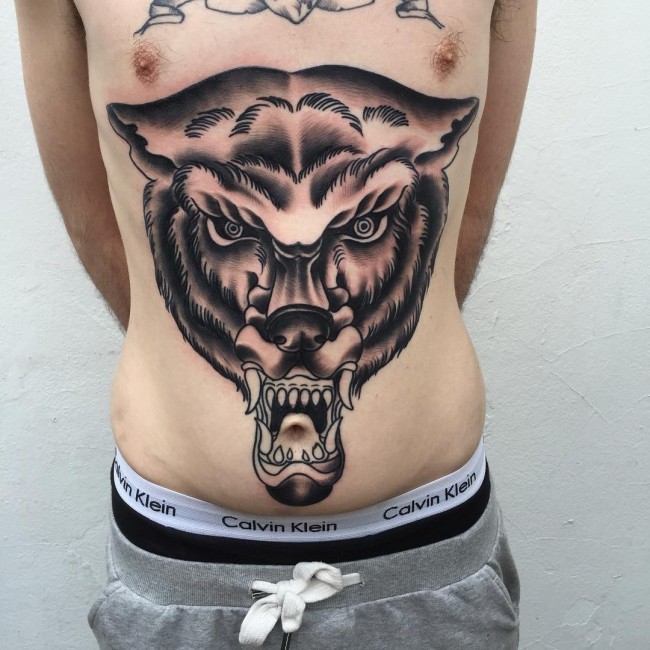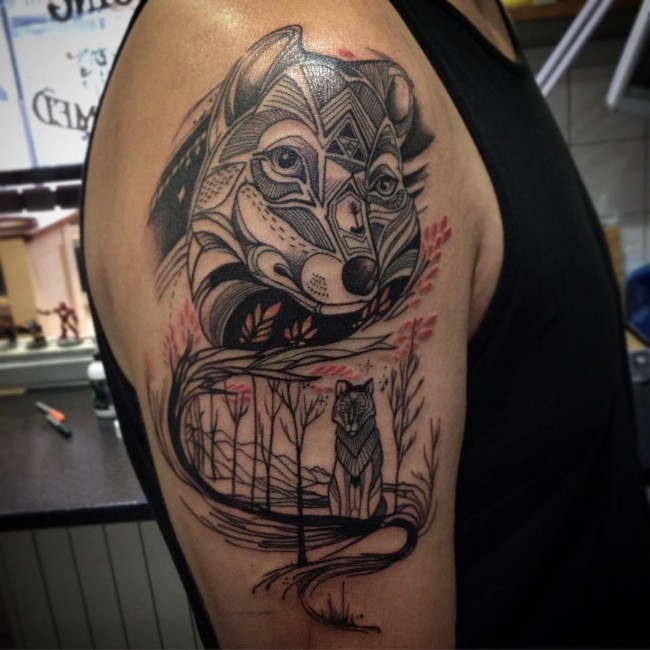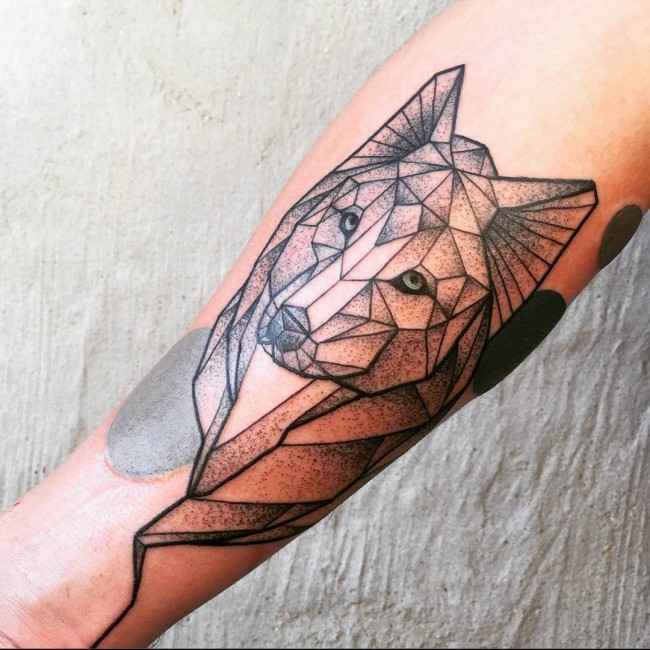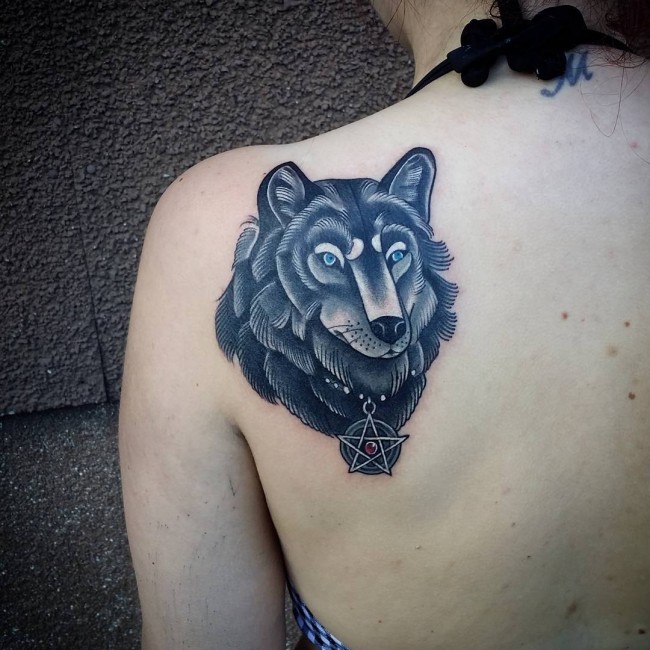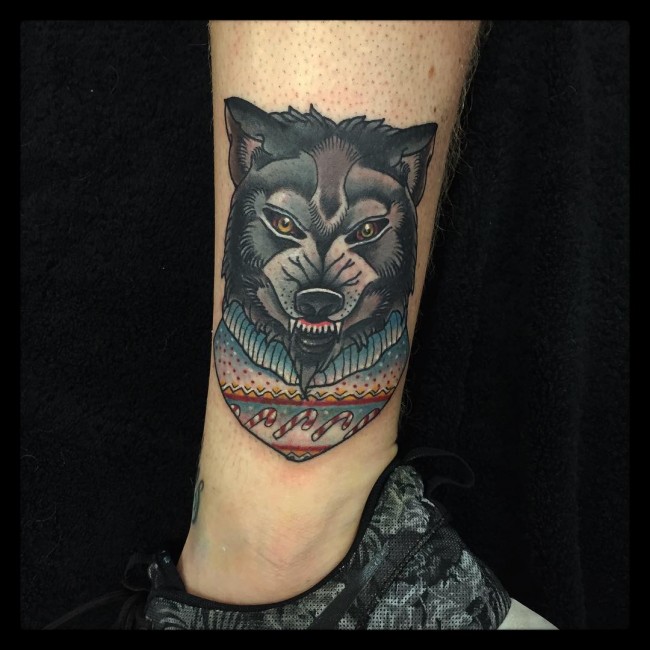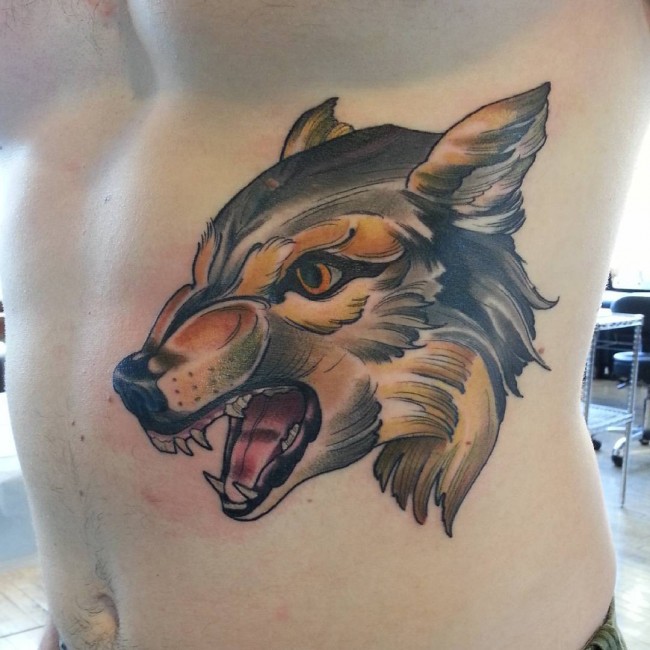 ---
Meaning of Wolf Tattoo
Wolf tattoos derive their meanings from the characteristics of a wolf. Some people consider things associated with wolves as evil in nature while others take them with a lot of importance. One of the meanings associated with these tattoos is power and strength.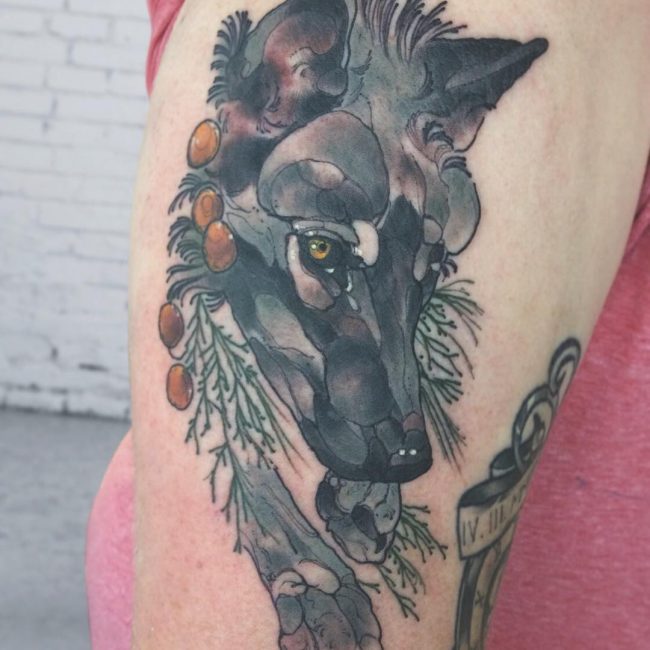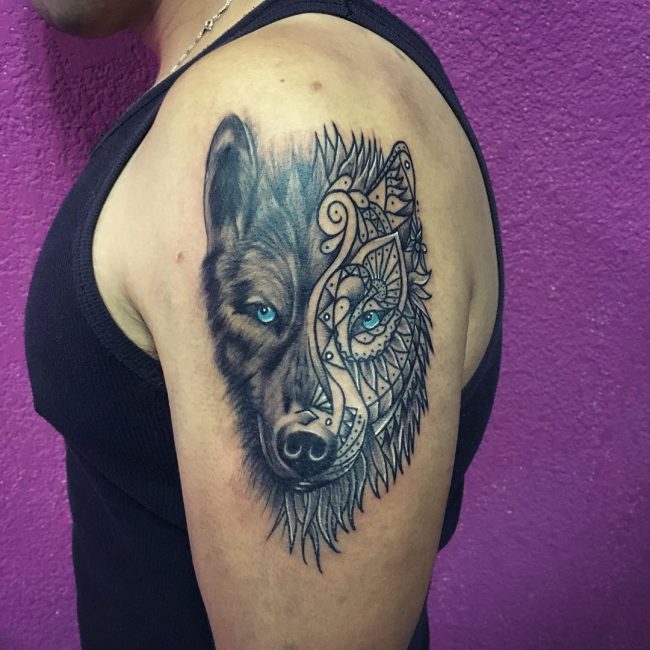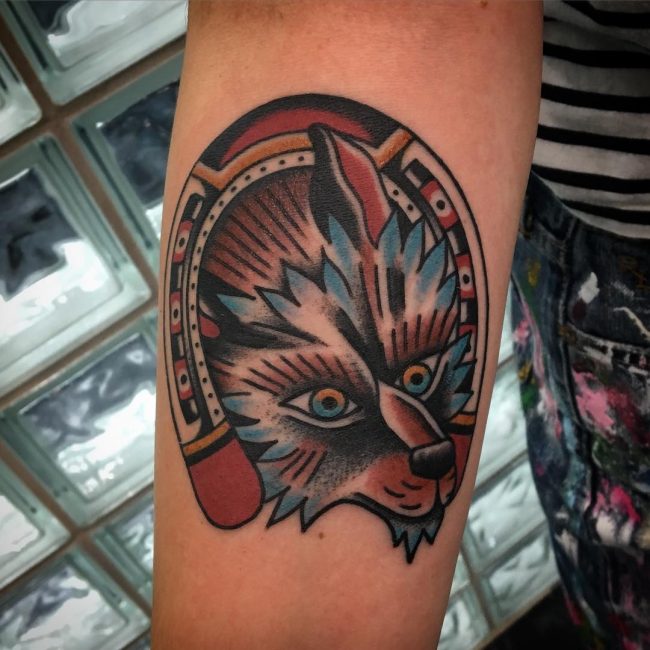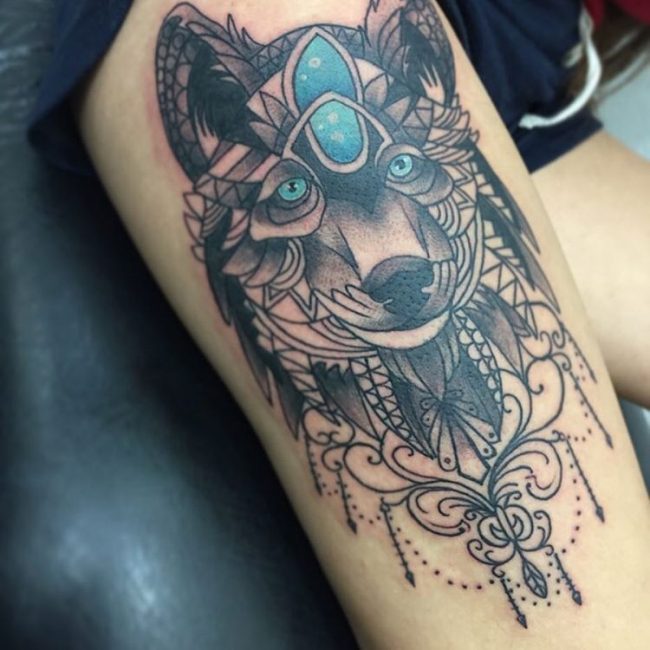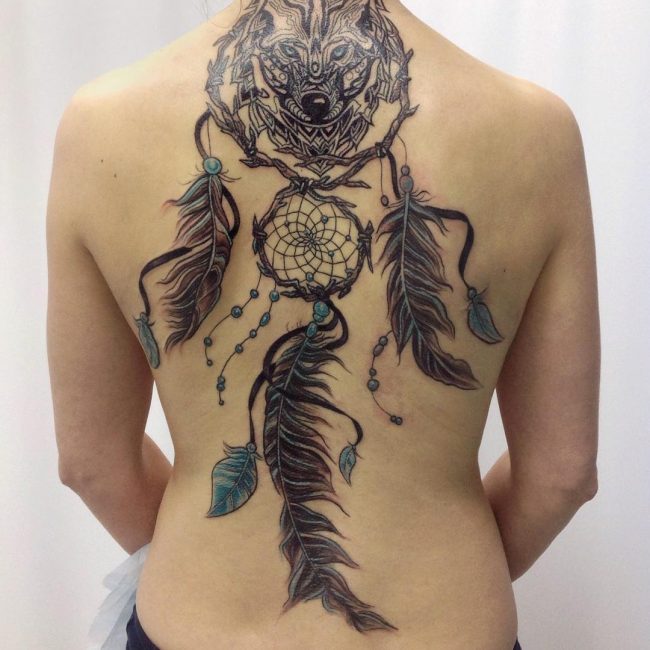 Wolves are considered to be very powerful and having a lot of strength to survive in difficult environments. Therefore, some people use this tattoo to symbolize these characters.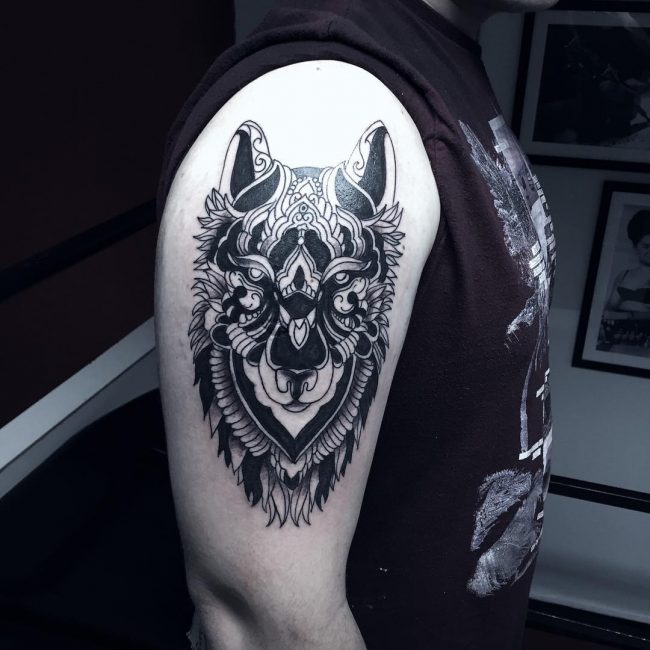 Wolf tattoos are also used to represent family. Wolves are believed to live in families and they stick together as a family. A wolf only mates one partner while they are still alive. Therefore, these tattoos are used to symbolize the same and encourage people to embrace their family.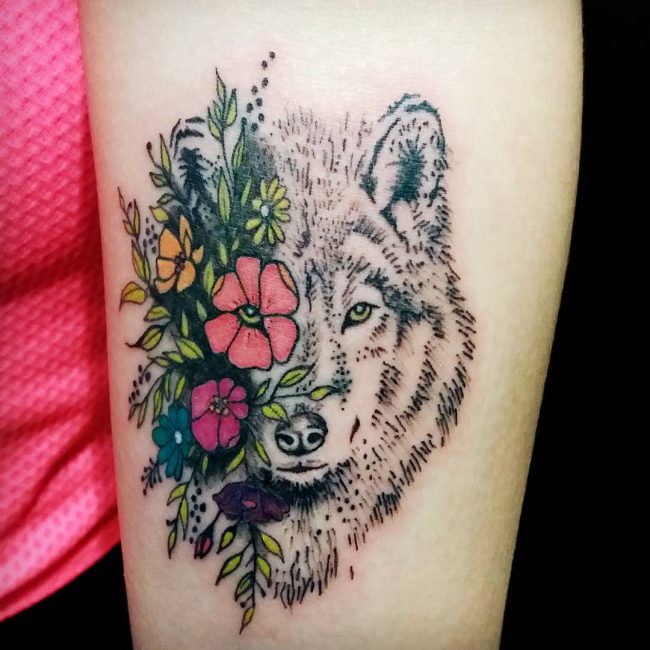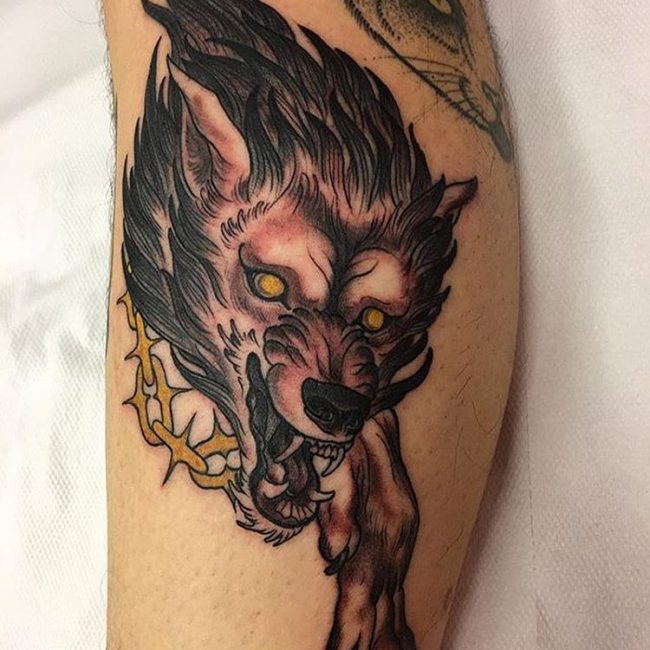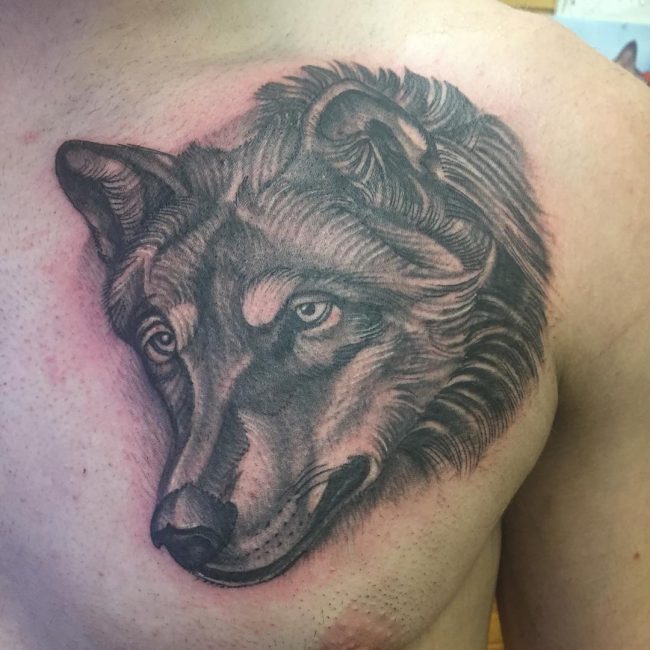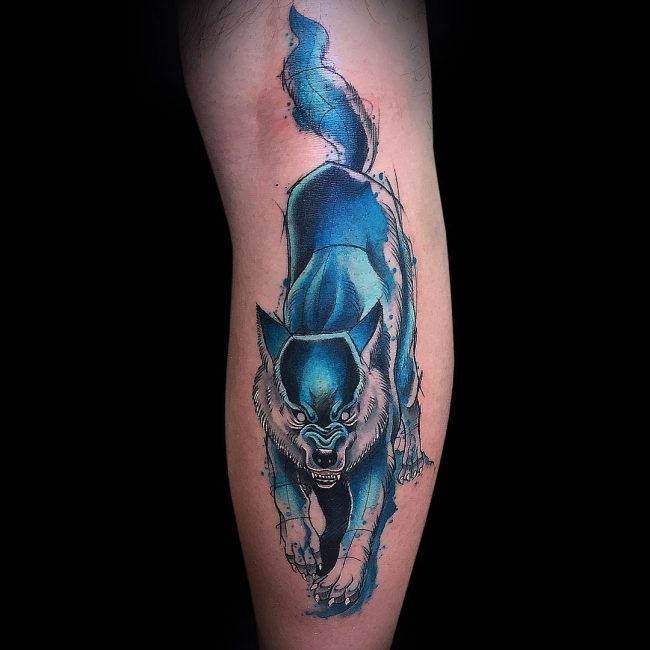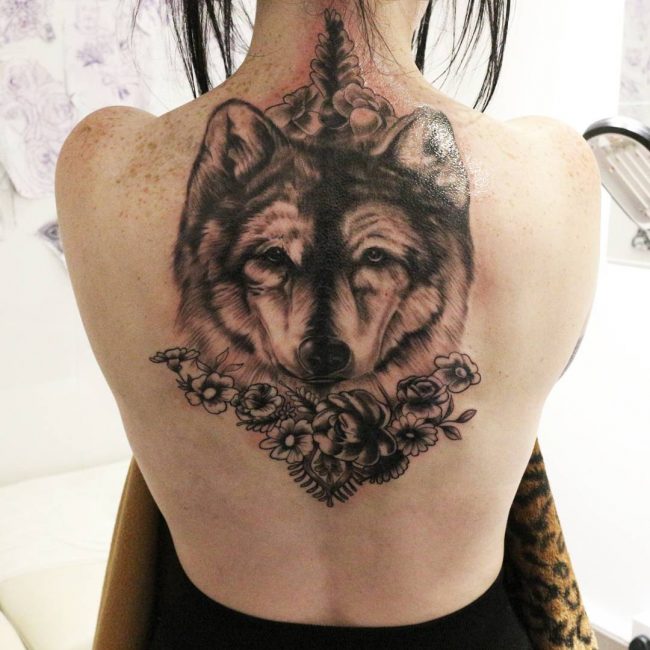 These tattoos are also used to represent spiritual guidance. Some cultures belief wolves have some spiritual attachments to them and take them as guides as they continue with their activities on earth.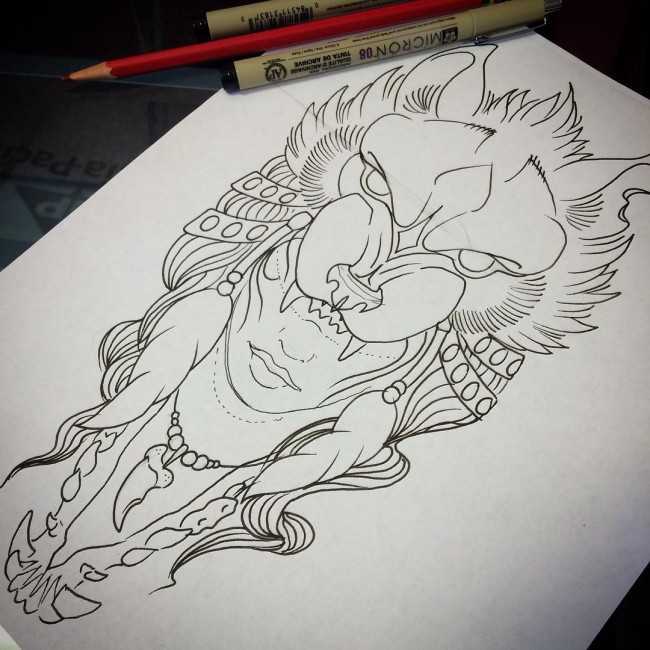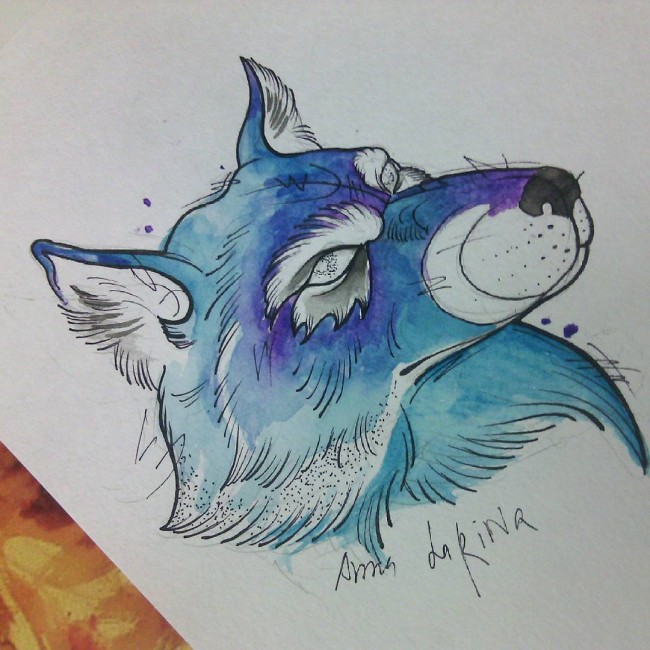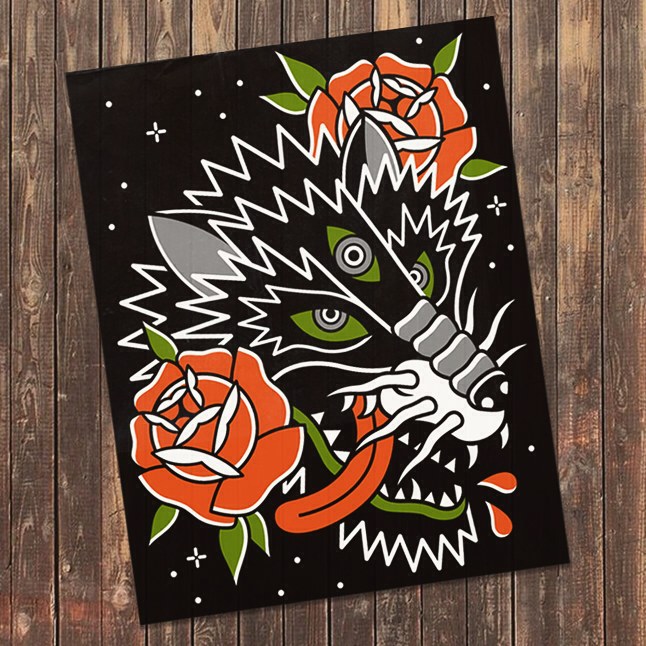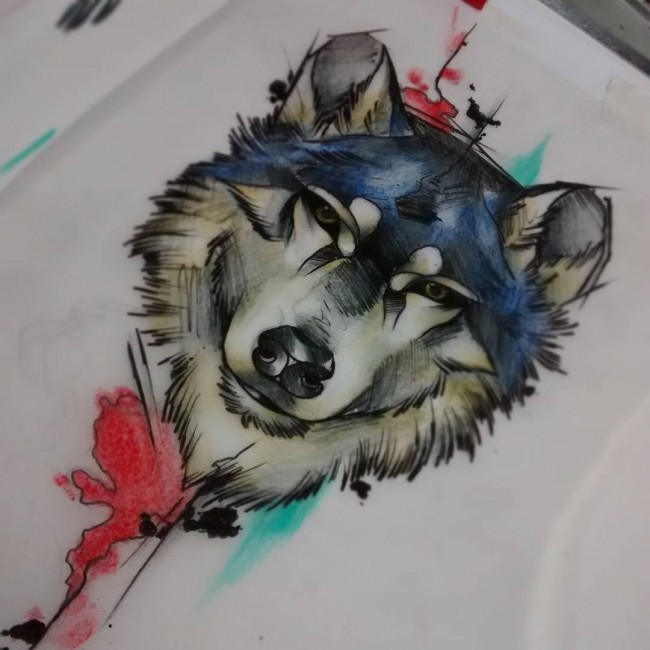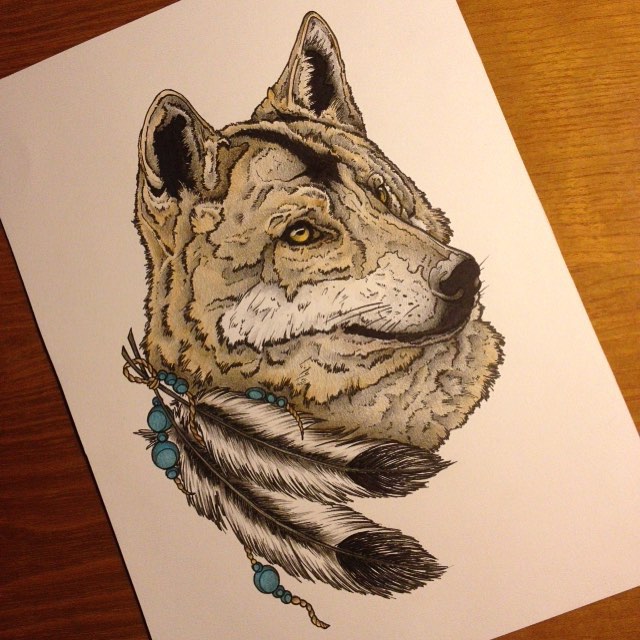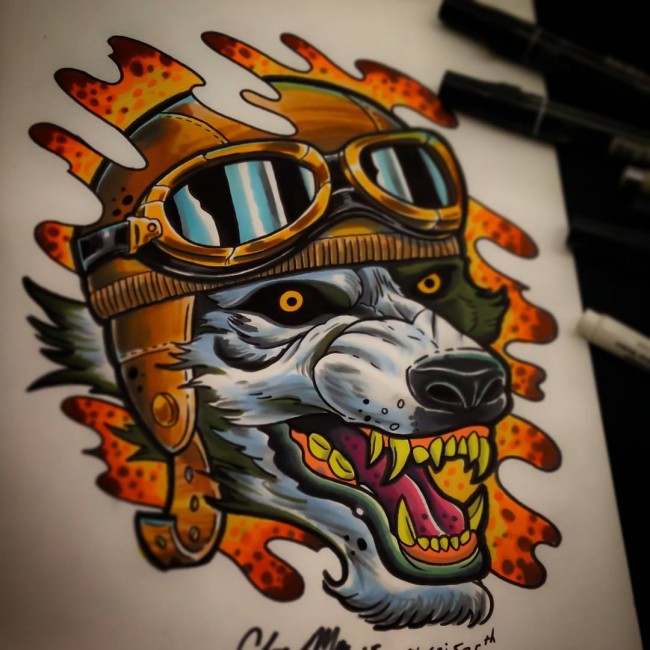 Wolfs survive in hard environment whereby they engage in hunting since they are predator. Sometimes their effort bore no fruit and hence remains hungry but still survives. From this property, wolf tattoos can be used to symbolize survival.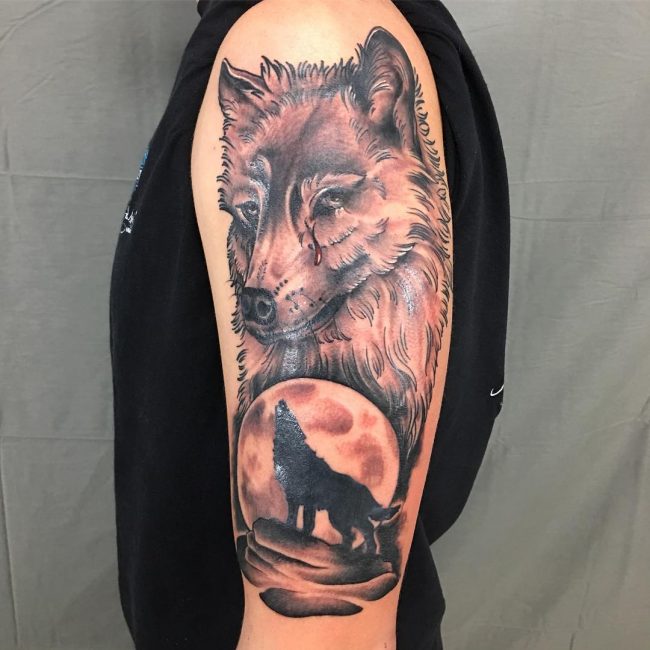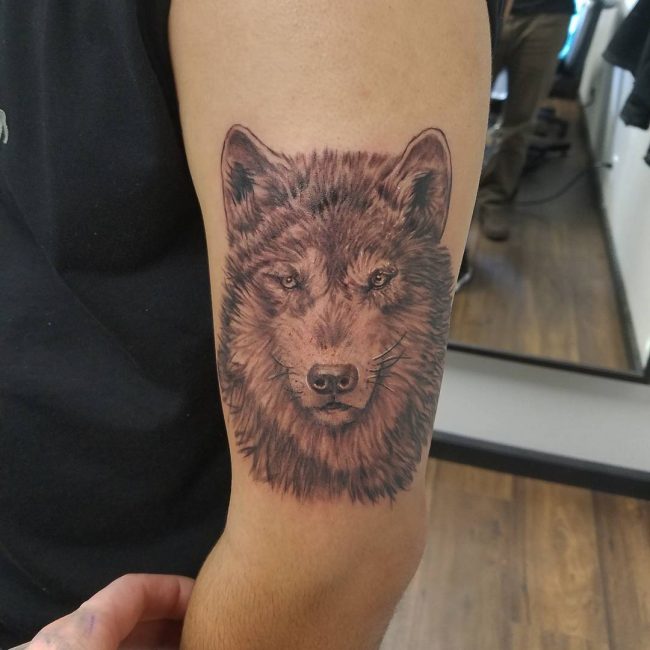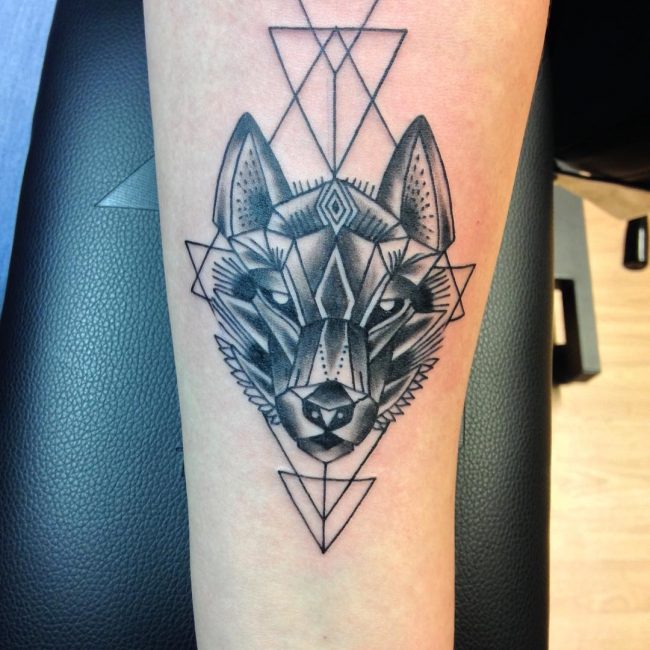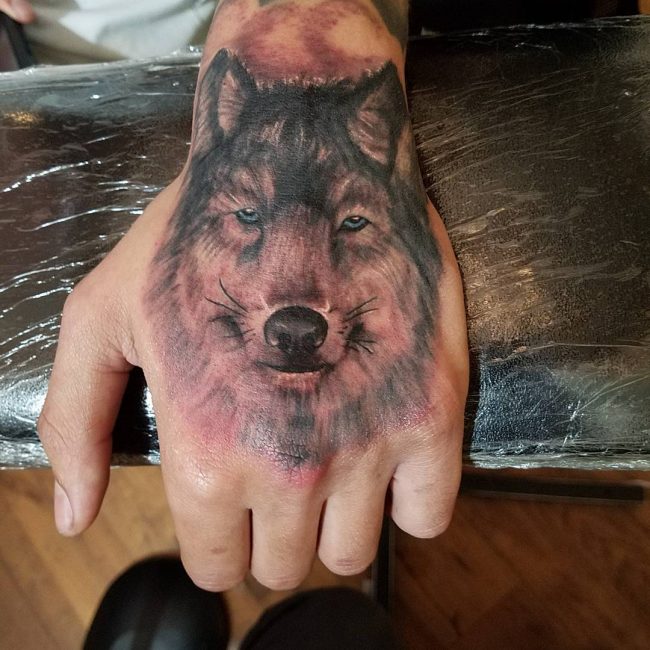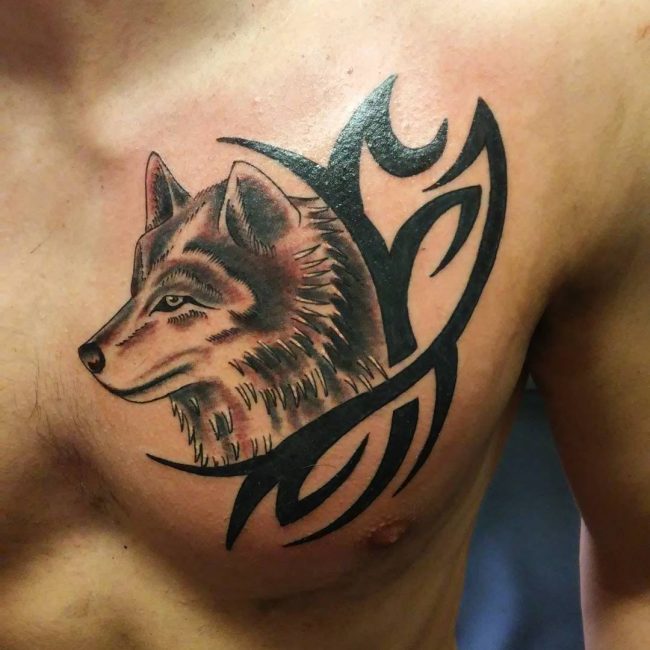 Wolves are also considered very intelligent and always triumph in various ways and this has led to some people to use these tattoos to symbolize they are intelligent or they always triumph in whatever they engage in.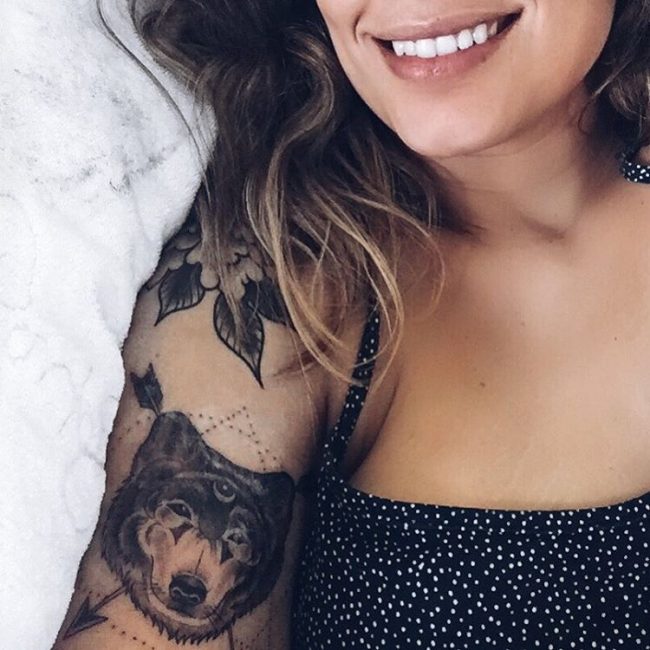 Moreover, tattoos have many positive properties that people can embrace and rottenly people symbolize them by use of these types of tattoos. These meanings include success, devotion, loyalty, fearless, luck and fertility.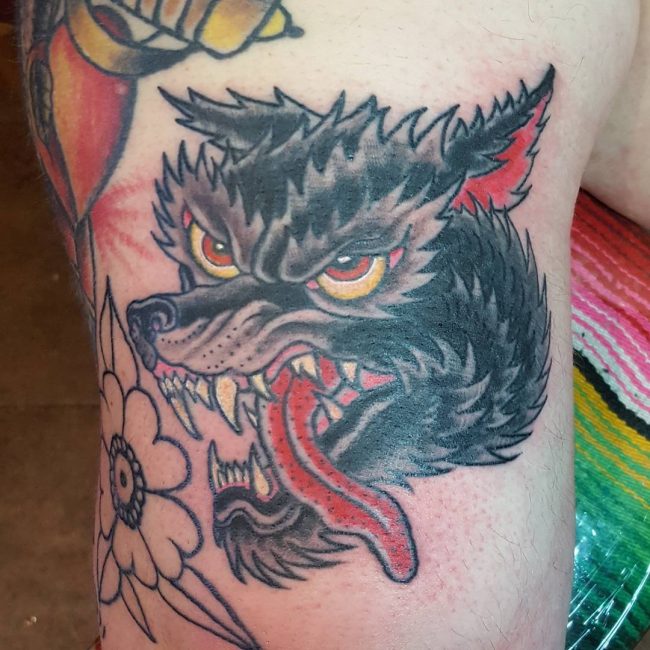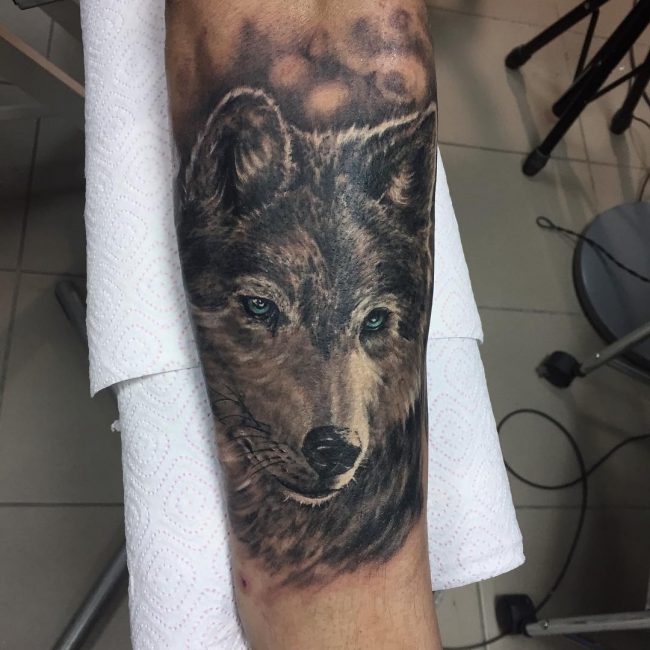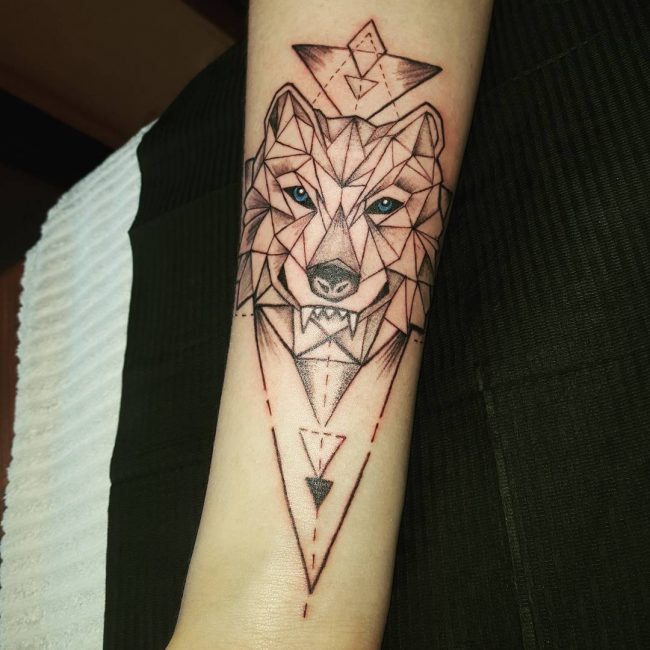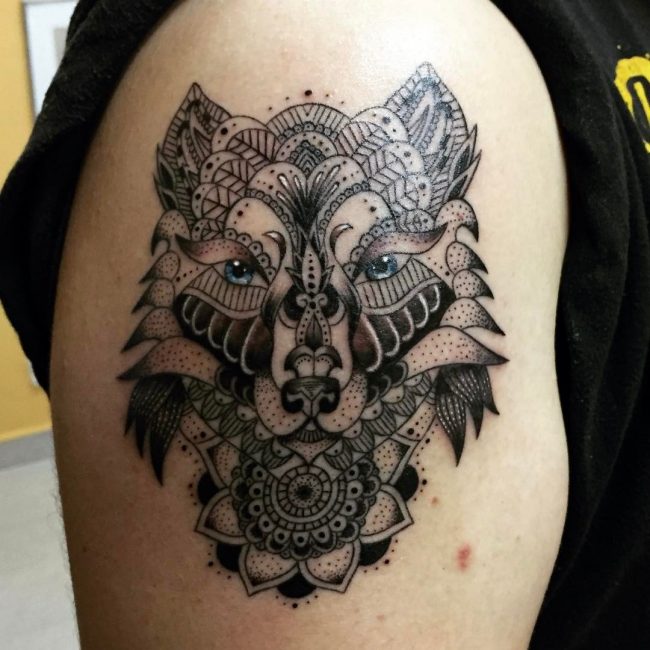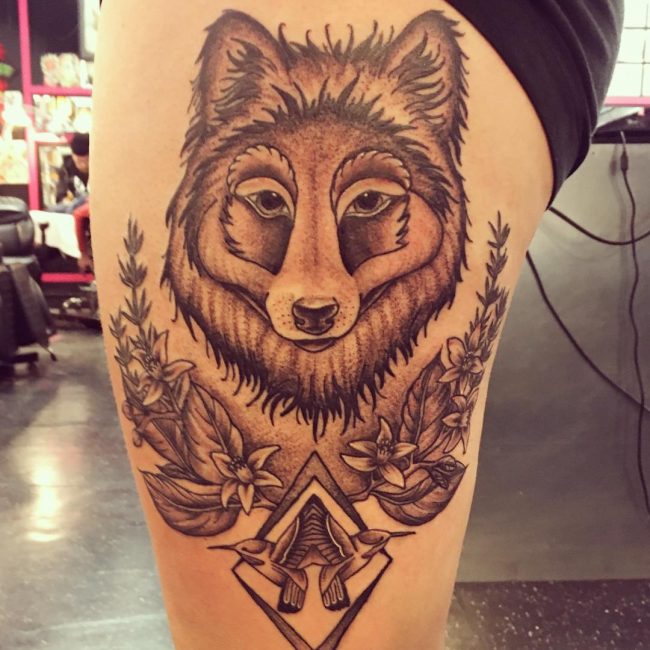 ---
back to menu ↑
Placement of Wolf Tattoos
These tattoos can be designed in small, medium or large sizes which make them fit at any part of the body. Mainly, both men and women prefer to place them at the back or upper arm. However, this should not restrict you from placing your tattoo where you want.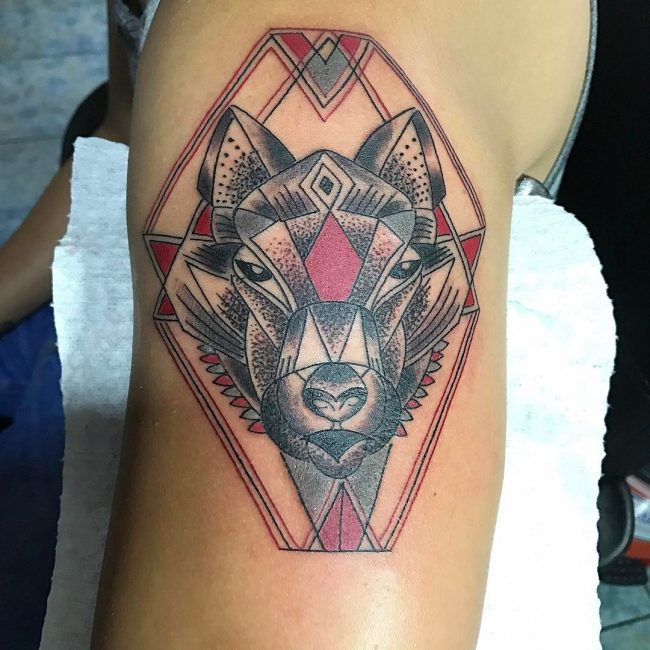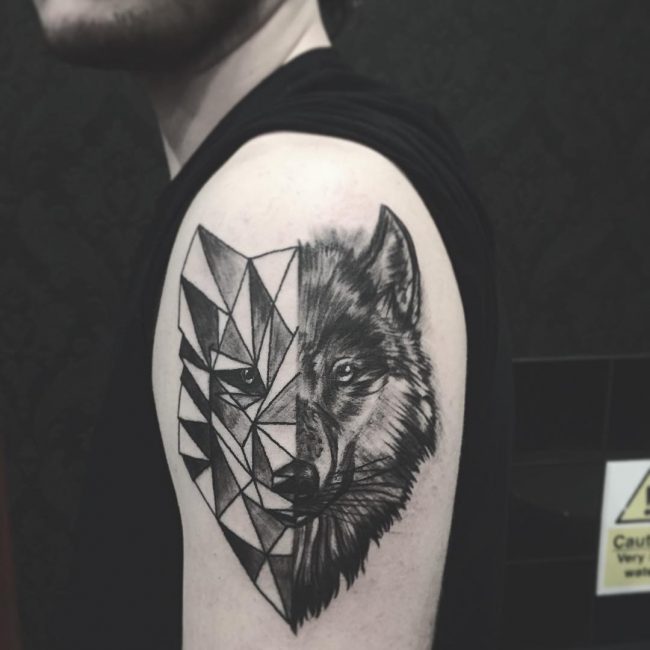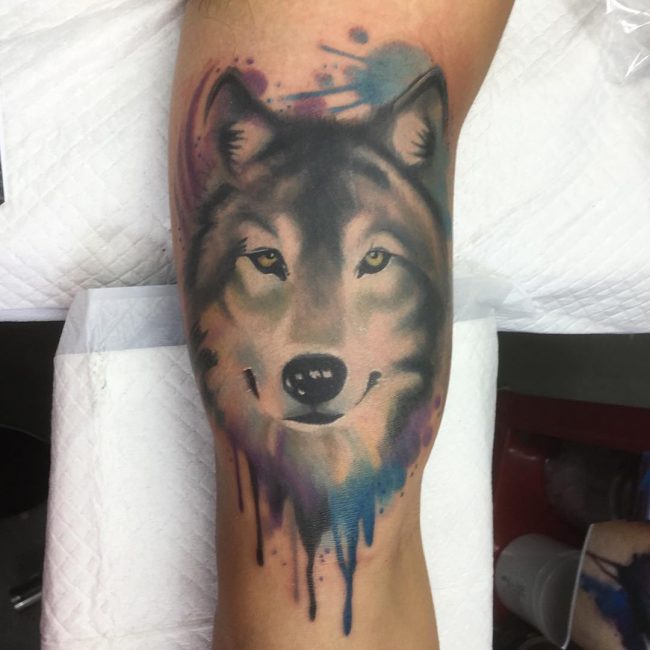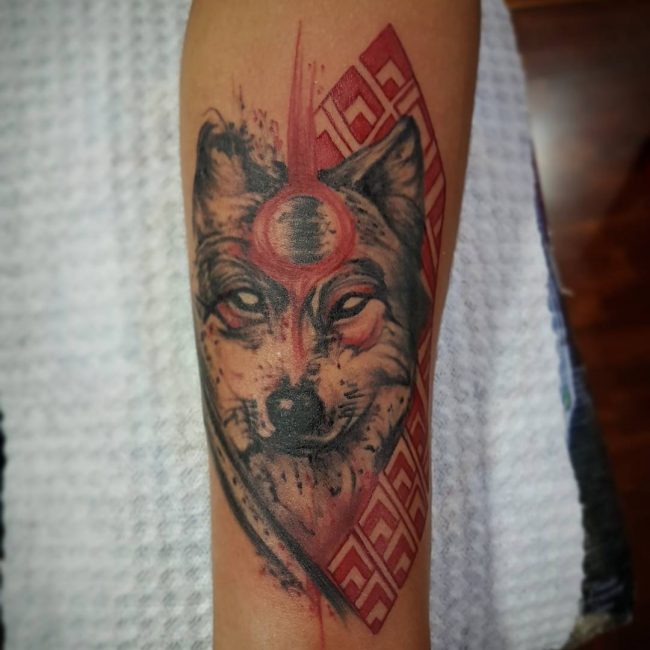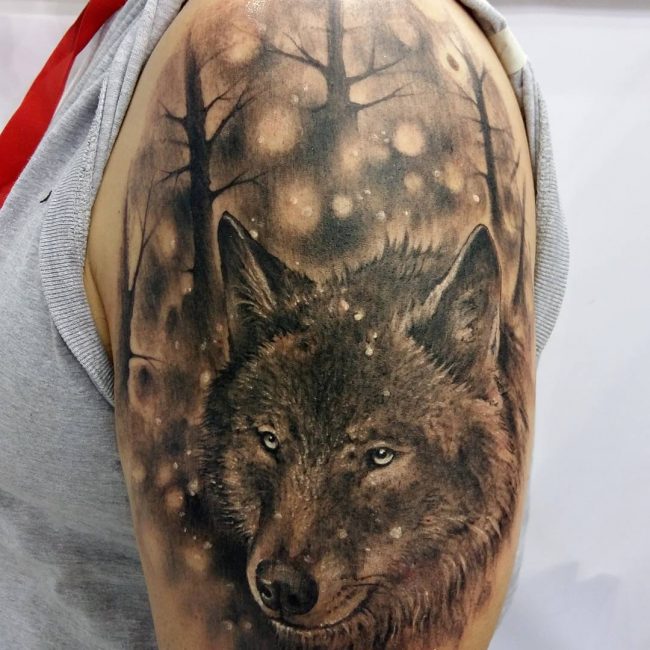 Your preference matters when placing a wolf tattoo.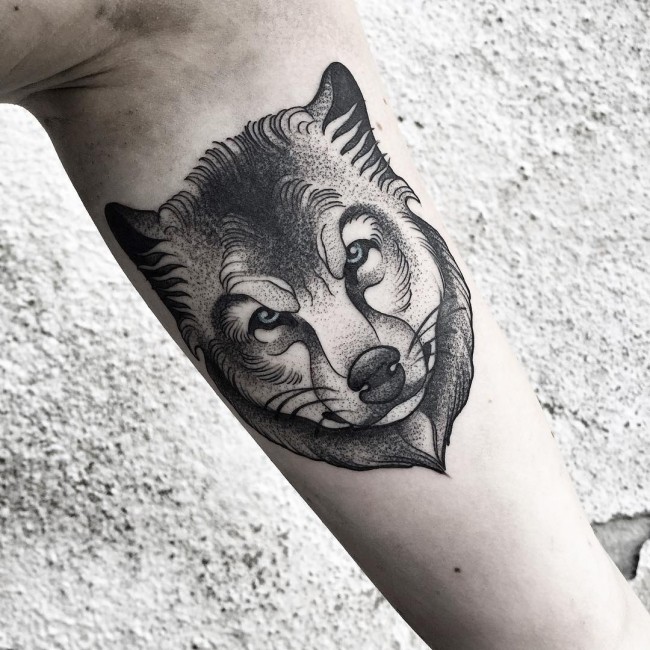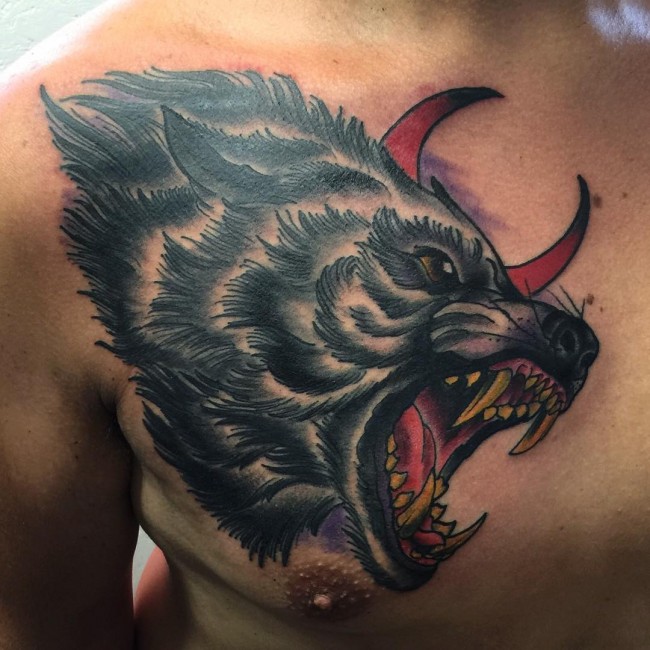 ---
back to menu ↑
Types of Wolf Tatoos
Wolf tattoos tend to be part of many other types of tattoos. For example, Wolf tattoo can also be a tribal tattoo, Maori tattoo, tradition tattoo, gothic tattoo, Cartoon tattoo or realistic tattoo. What matters is the design. Below are various designs of wolf tattoo.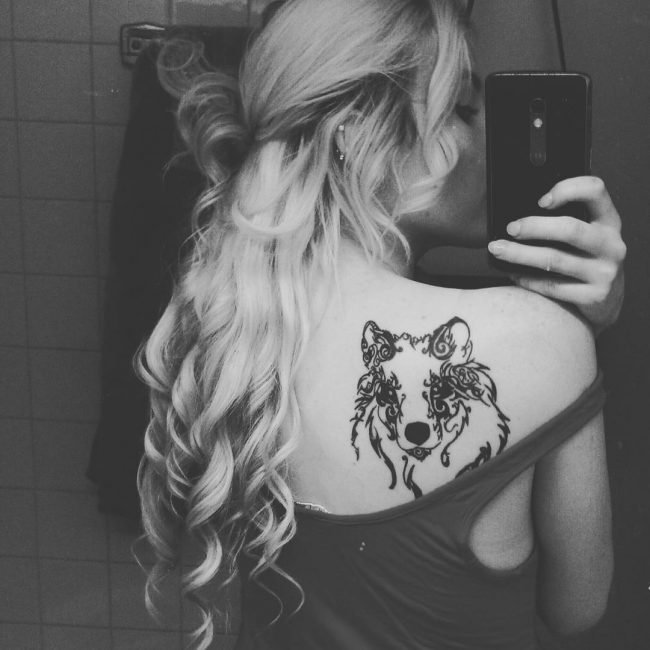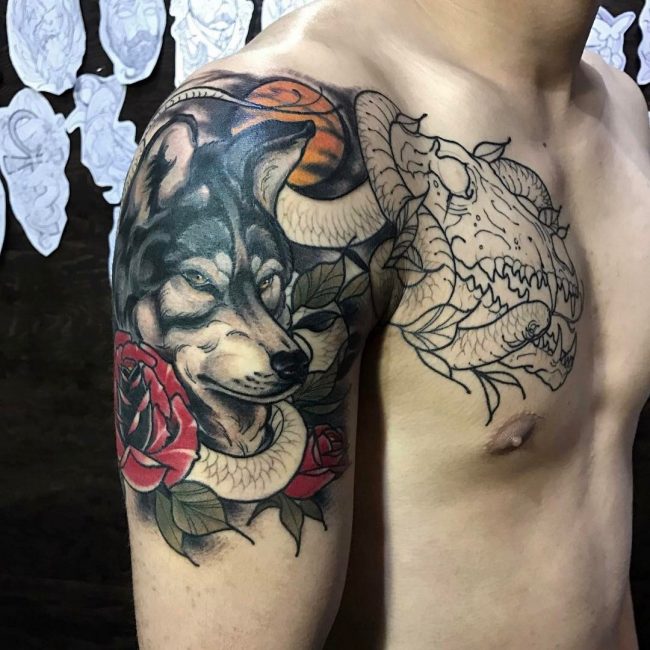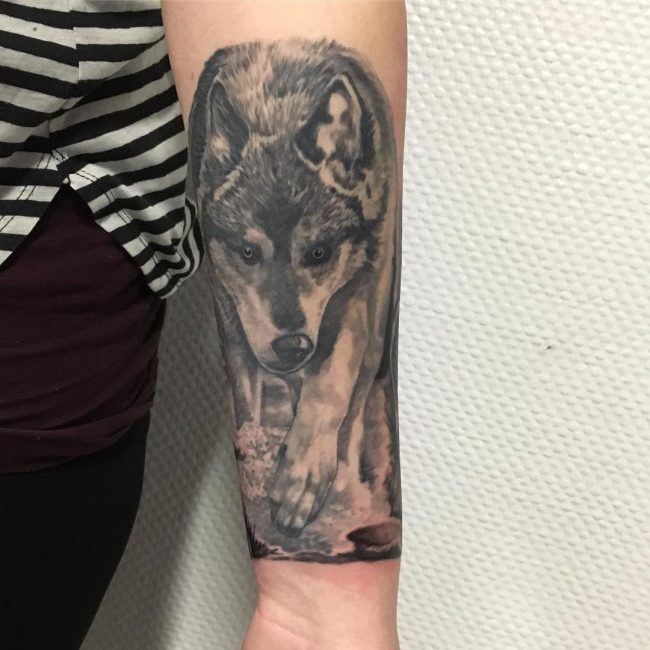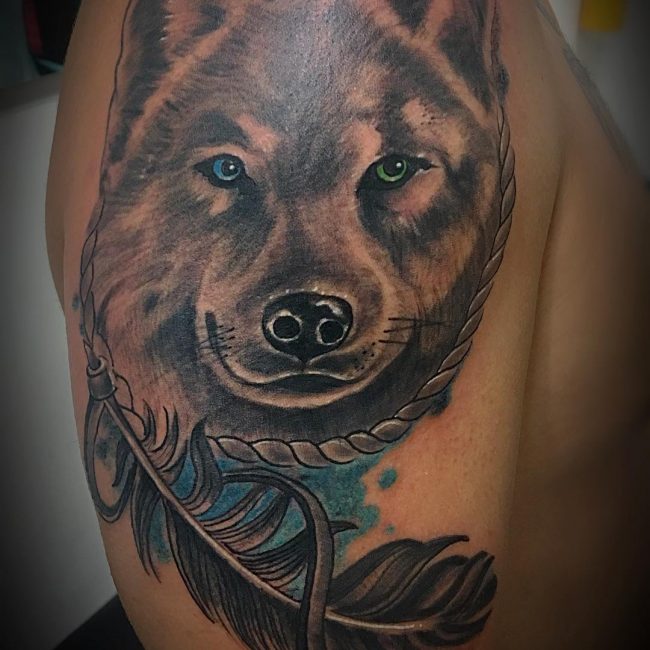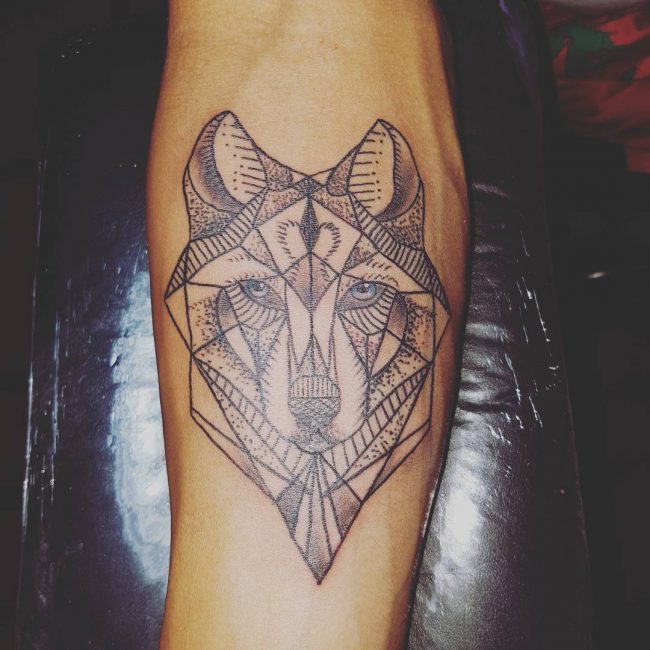 This is a very cool tattoo which is used to bring out the symbolism of family. This tattoo comprises of two wolves drawn in a way that they look calm and humble. The wolves are joined together by heart which is used to symbolize love.
The two wolves and the heart that symbolizes love reflect the bond in a family.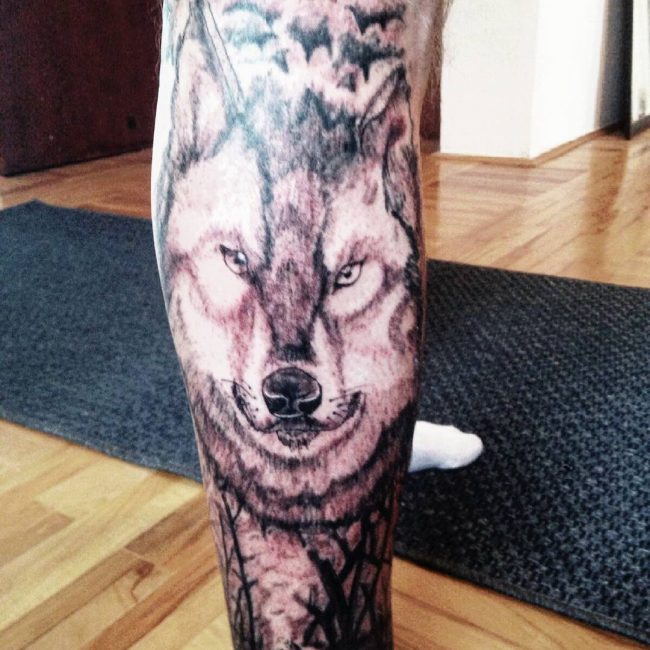 This tattoo is designed by having a wolf facing upwards howling at the moon. According to some traditions like the Native America, wolves are said to be creatures belonging to the moon. In fact, they celebrate the wolf-moon on January which they take it as symbolism of transformation.
Other meanings to this type of wolf tattoo are power and femininity. It is a special type of tattoo and very common.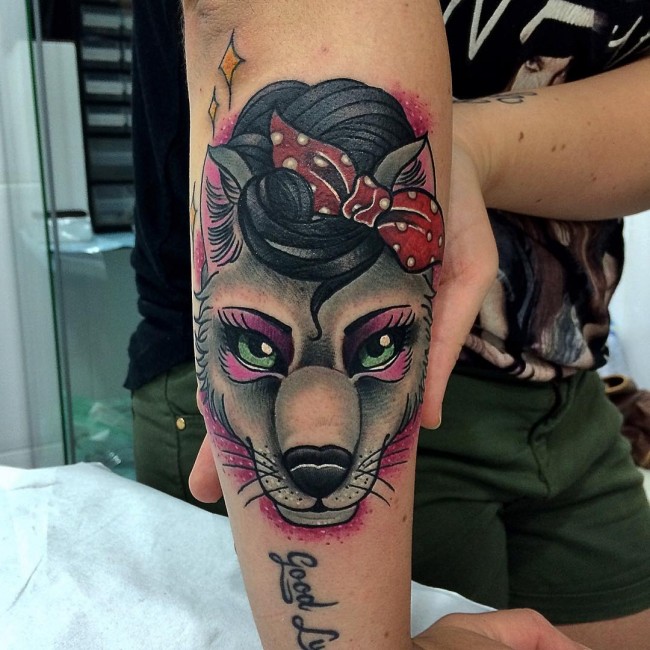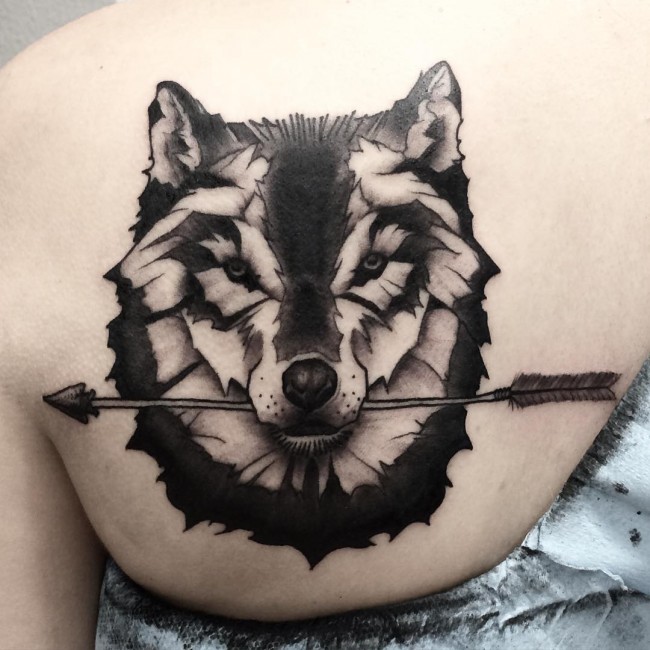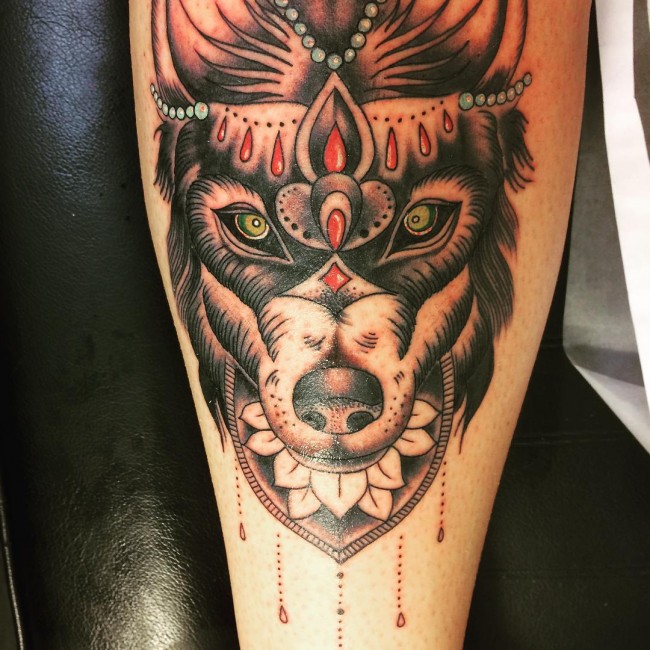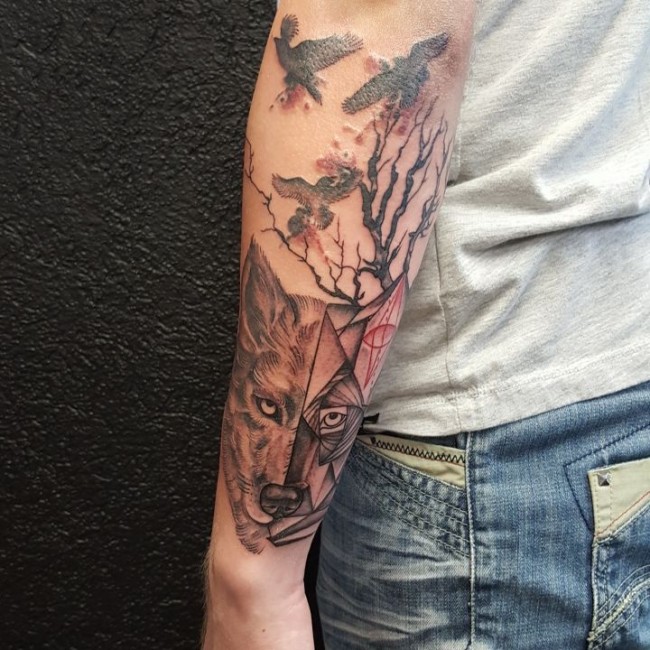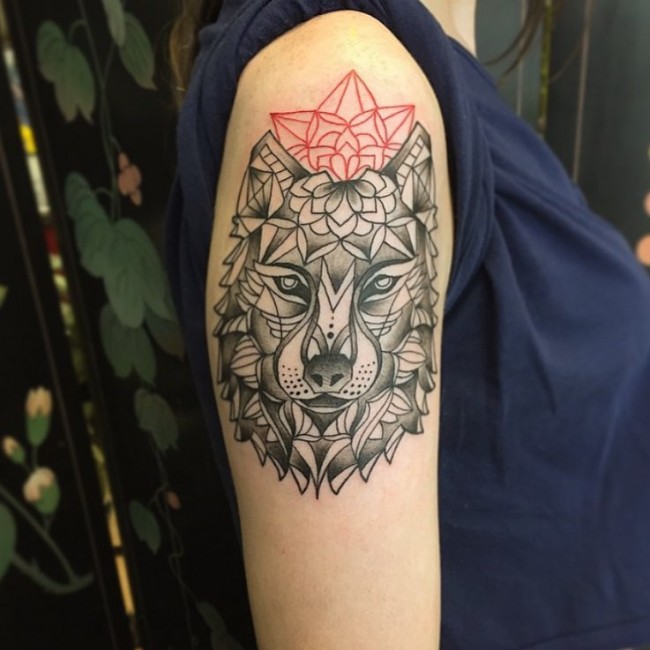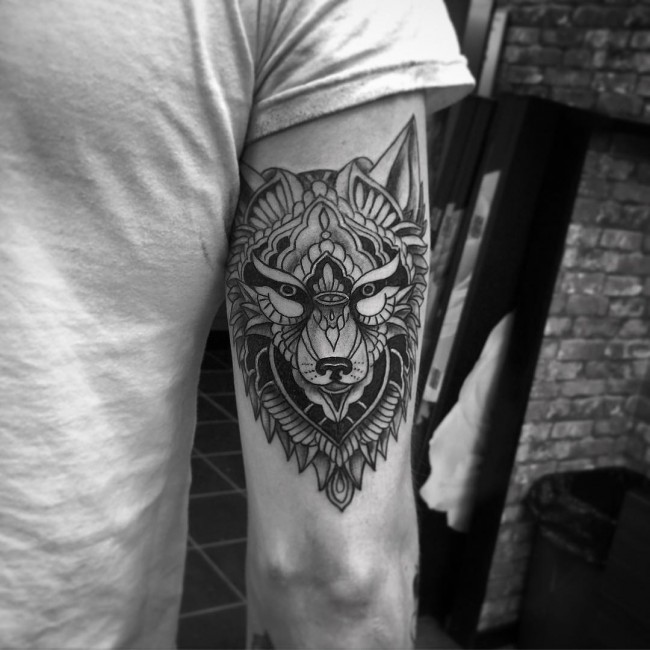 This is a design that is also very attractive. It comprises of a wolf with its puppy sited together. A wolf takes care of its puppy until maturity. During this period, it teaches it skills on how to be self-independent.
This design is made up of the head of a wolf inclusive of the neck. The wolf is decorated with special colors like green. Indigenous people could decorate their bodies since they believed this could give them more super powers which could help them do extra ordinary things.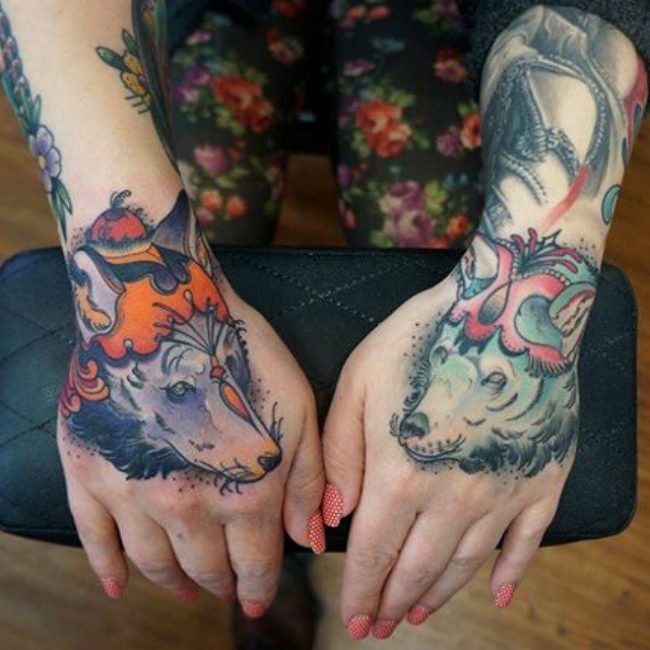 The same meaning is derived by people who wear this type of tattoo.
This is one of the wolf tattoos that are mainly designed to be placed on the upper part of the arm. It composes of a wolf and a raven. It comprises of a wolf and a raven. These two creatures have so many things in common.
They are both considered intelligent and tend to compete with one another on the level of intelligence. They are also considered clever survivalist. This makes it a special tattoo with a lot of deep meaning.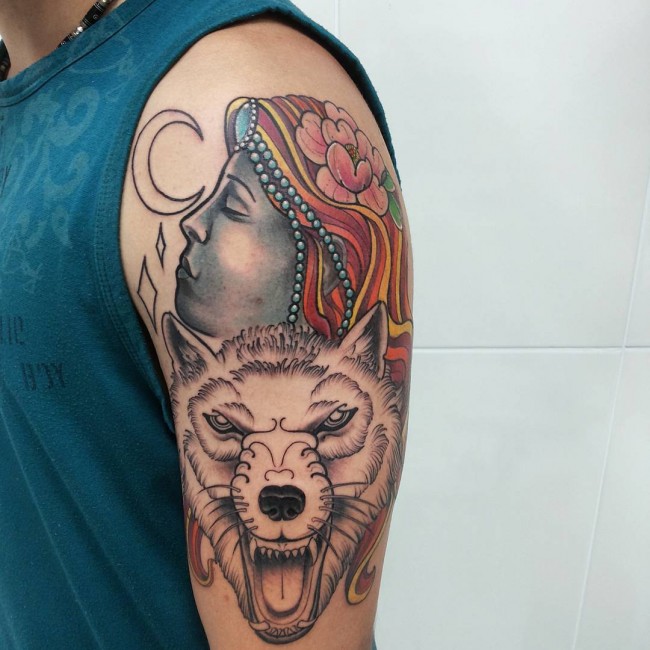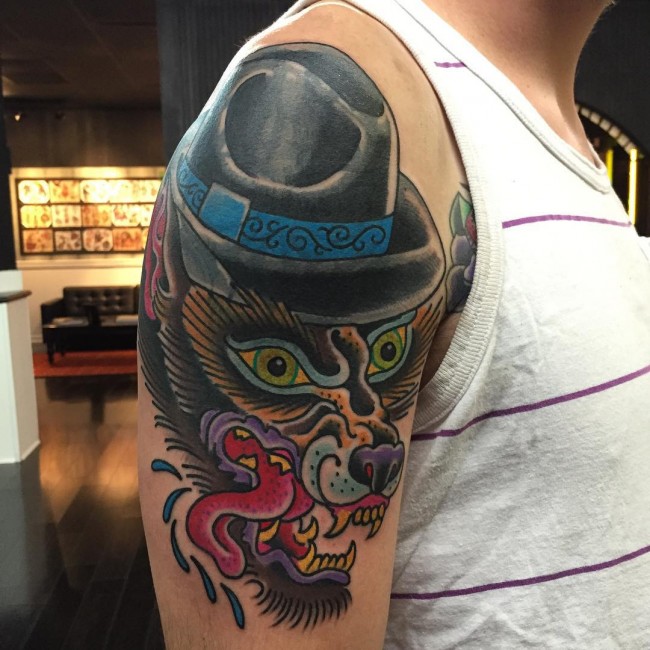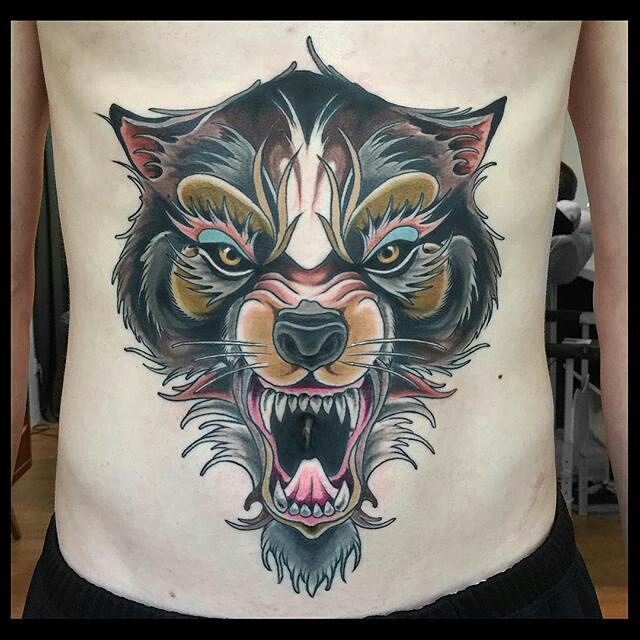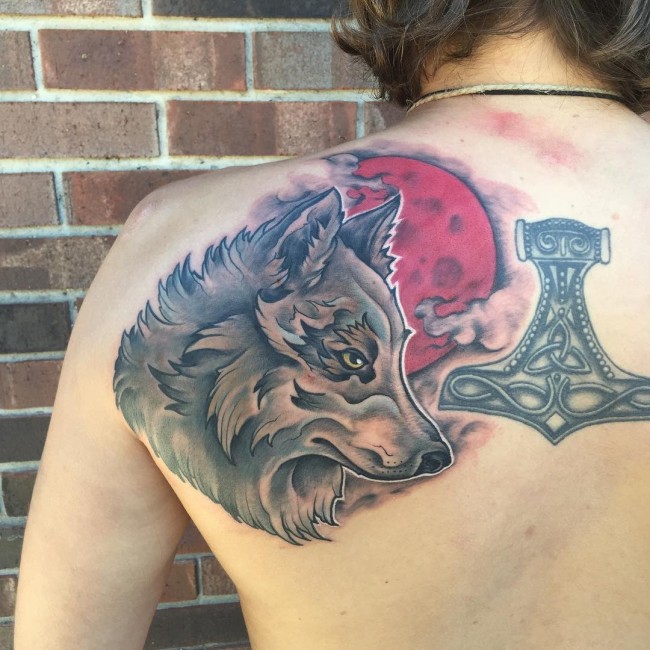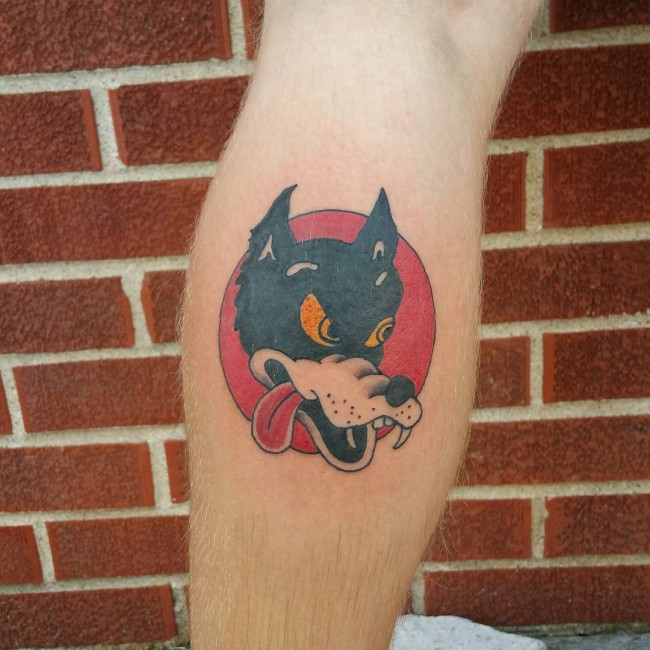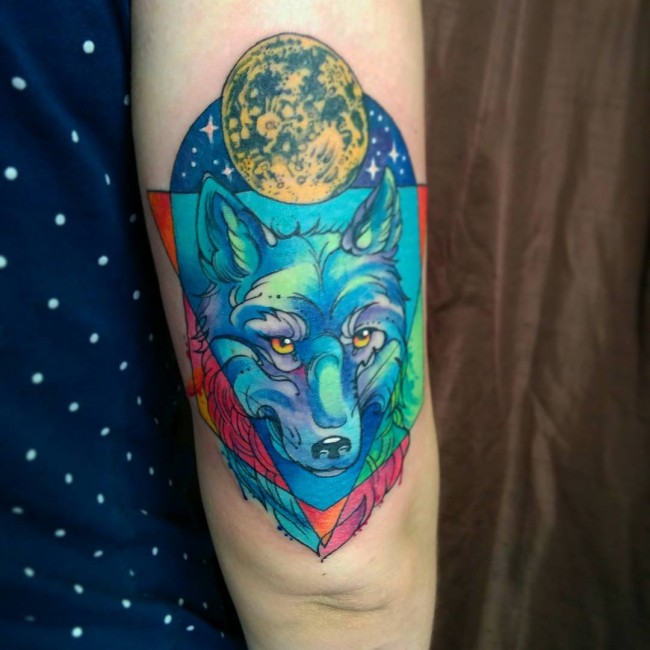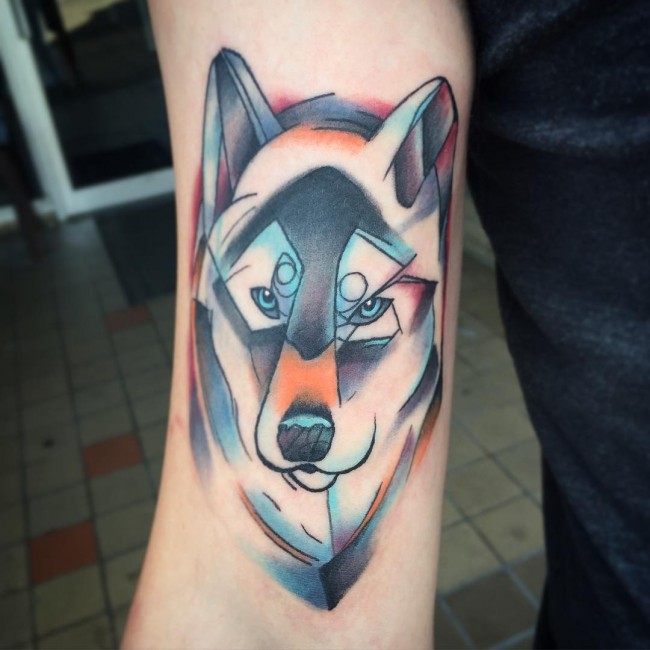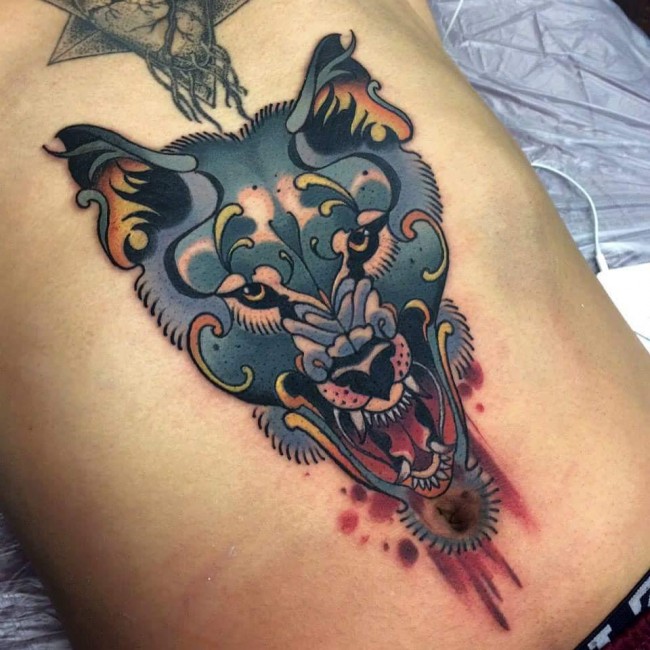 This tattoo is one of the unique designs that portray great creativity from the designer. It comprises of the head of a wolf. The most interesting part, this shape of the head is made up of paws of a wolf. They are arranged in a way that brings out the head of the wolf.
It is mainly used to symbolize progress. It shows the person who has worn it is not stagnant in life.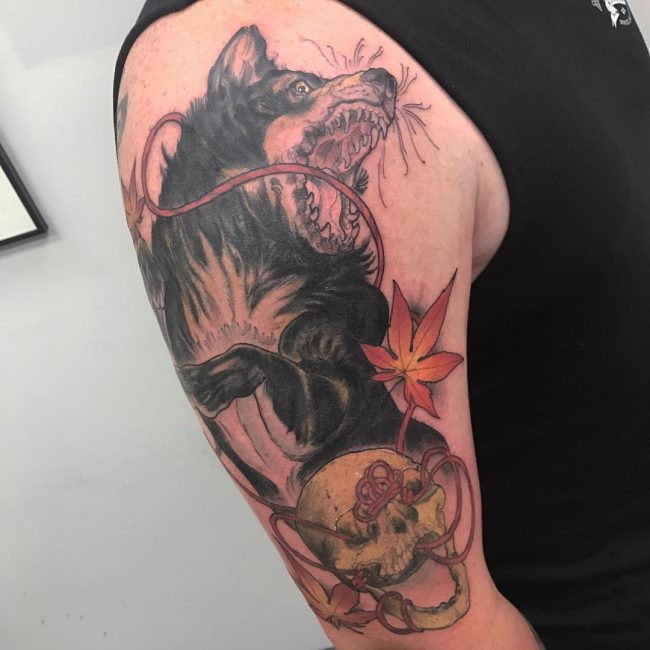 This is a special tattoo compared to other designs. Instead of having the head, this tattoo comprises of only the claws of a wolf. We all know that claws symbolize fearless conflicts. Therefore, those people who wear this tattoo normally show that they are either fearless spiritually, mentally or physically.
This tattoo comprise of couple of wolfs lying down while one is drawn laying its head on top of the other. One wolf is drawn in red color while the other in black tattoo. They symbolize the family unit.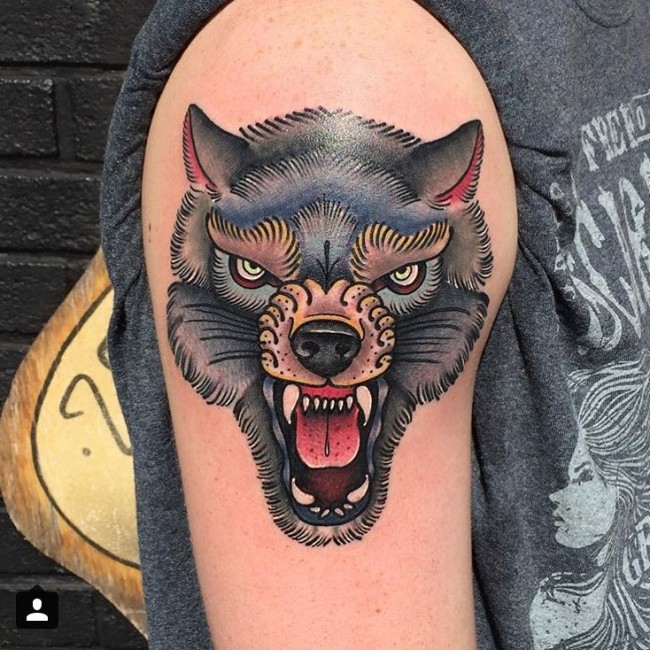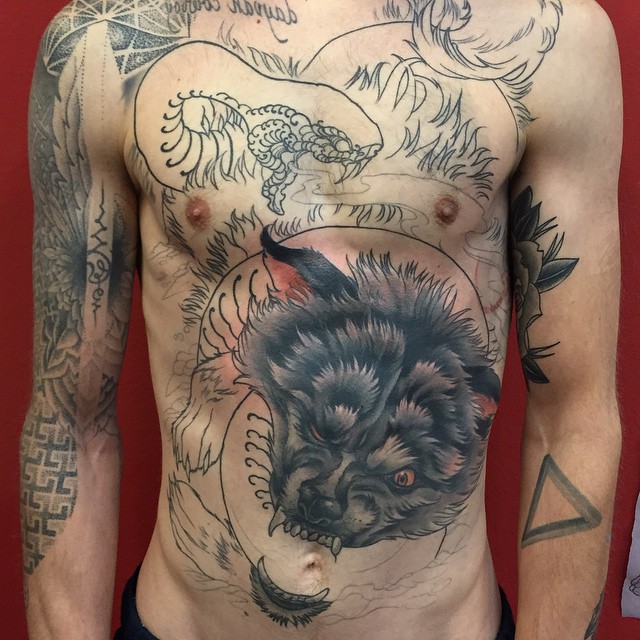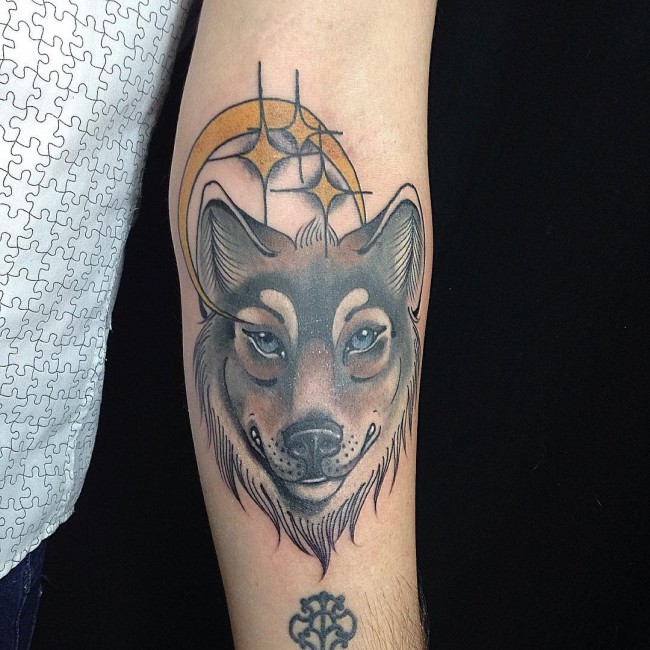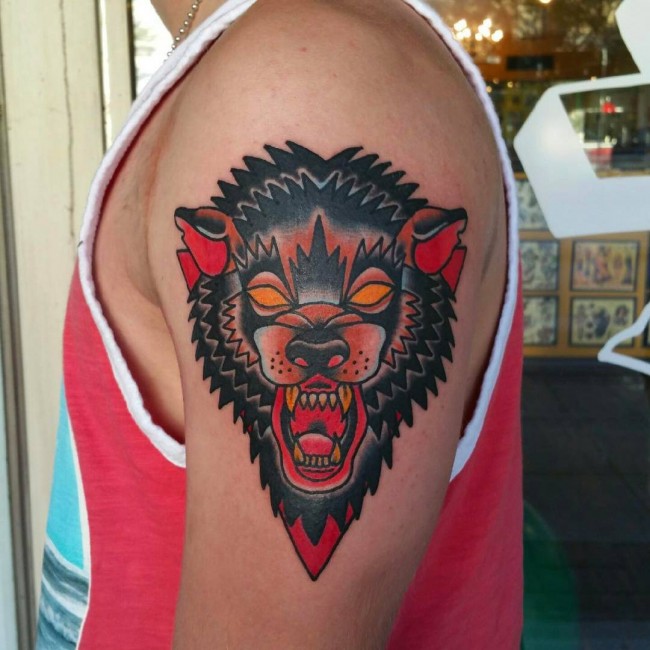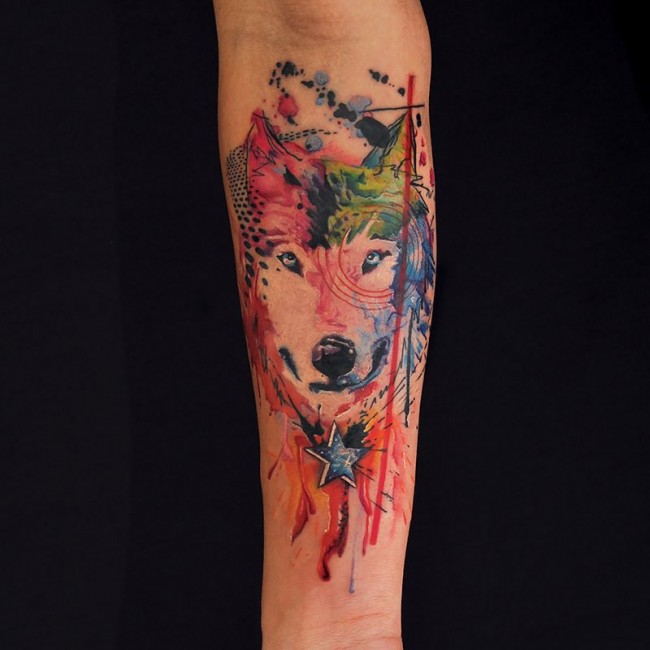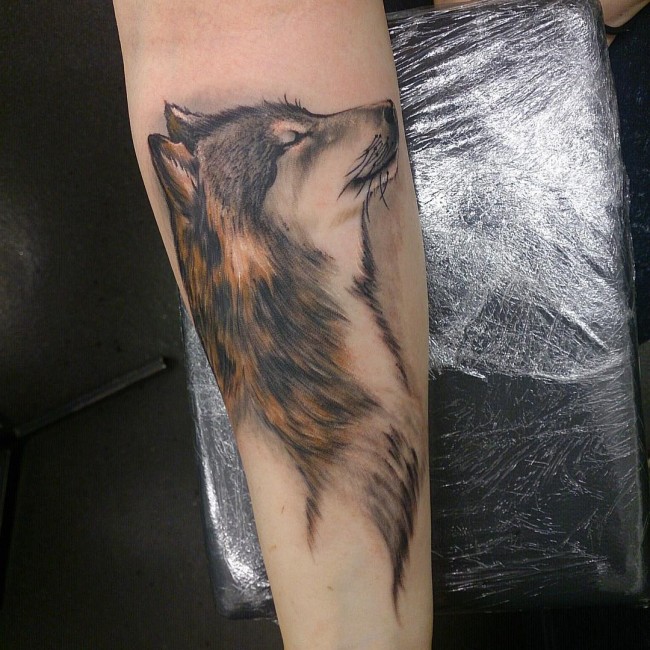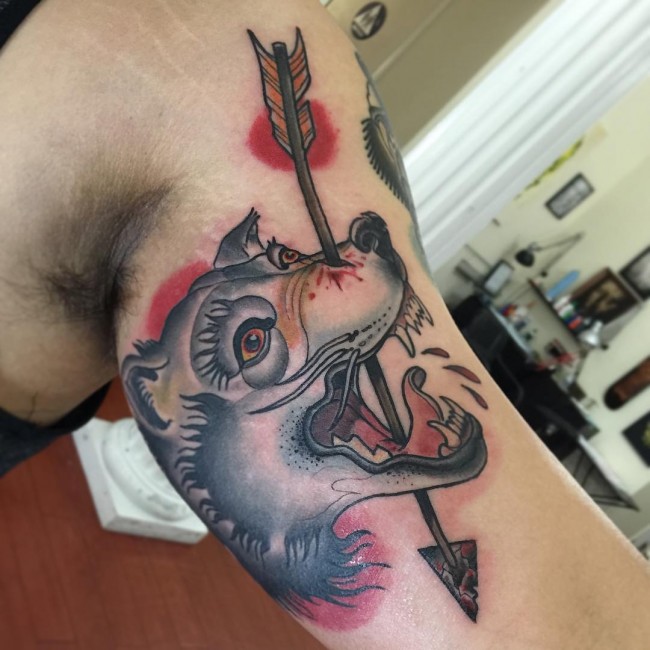 Wolf tattoos can be enhanced by using other animals and creatures together with a wolf to make them have more meaning or look more attractive. It is important to consider the meaning of a tattoo and then you can go ahead to wear it on any part of the body as long as it fits well.