65+ Unexpected Unique Face Tattoo Designs & Ideas – Enjoy Yourself (2019)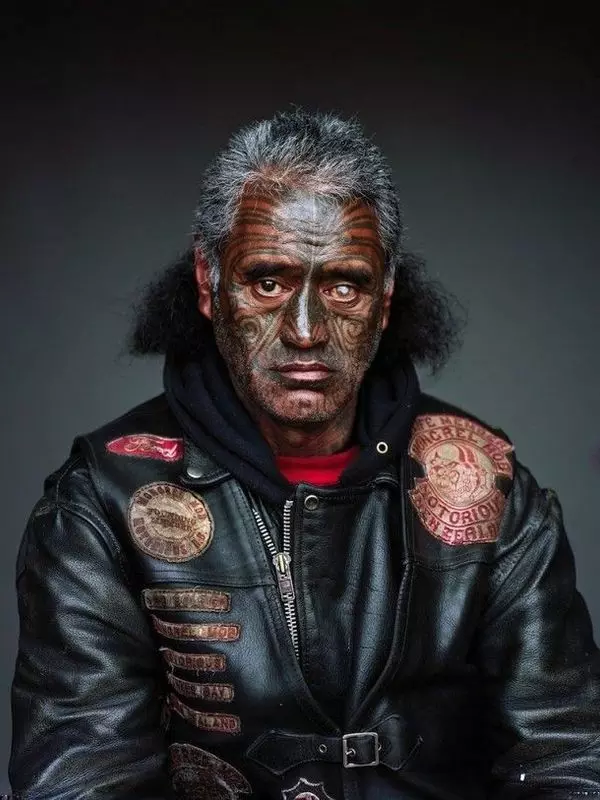 Pulling a tattoo on your face is not an easy thing; it is quite a commitment. And the inspiration to have a permanent mark placed on your face is all about the design you choose.
While some tattoo their faces to radically transform themselves by putting some kind of mask on their face, others just do it for the rebellion of the system. But no matter the reason, every individual tattooing the face always ensures the tattoo comes out as perfect.
Contents: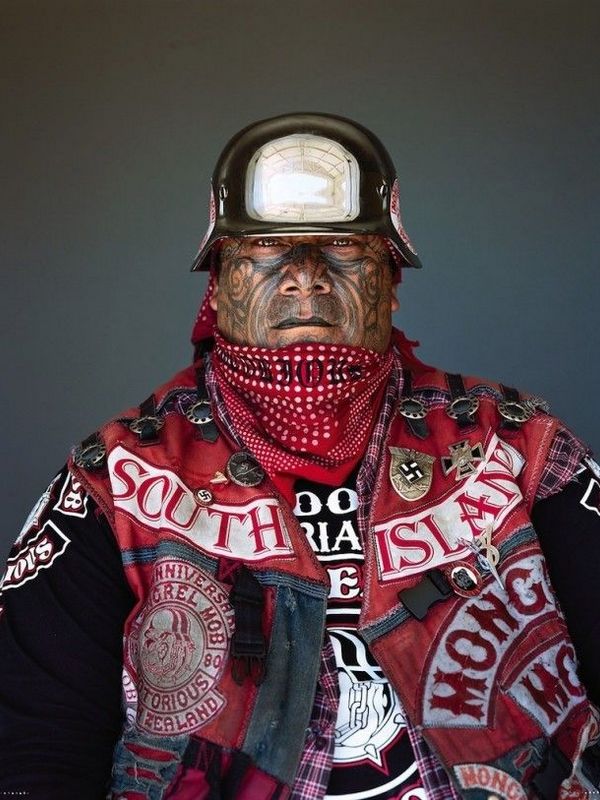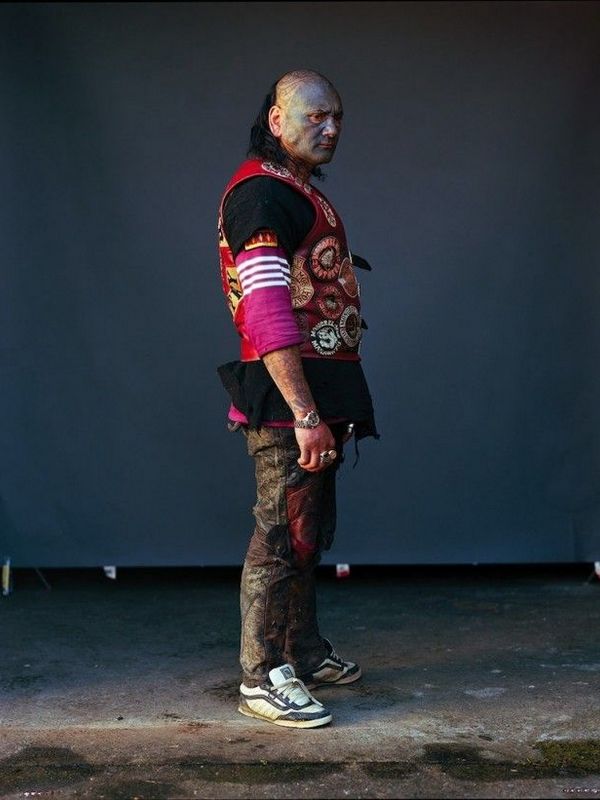 Facial tattooing has had controversies over the years, with many people associating facial tattoos with such negativities as criminality, suicide rates as well as depression. Nowadays, facial tattoos represents creativity, transformation, spirituality and aesthetics.
That's why when you are choosing to bring body art to the face, you need to have the best ideas before doing so in order to have a meaningful tattoo drawn on your face.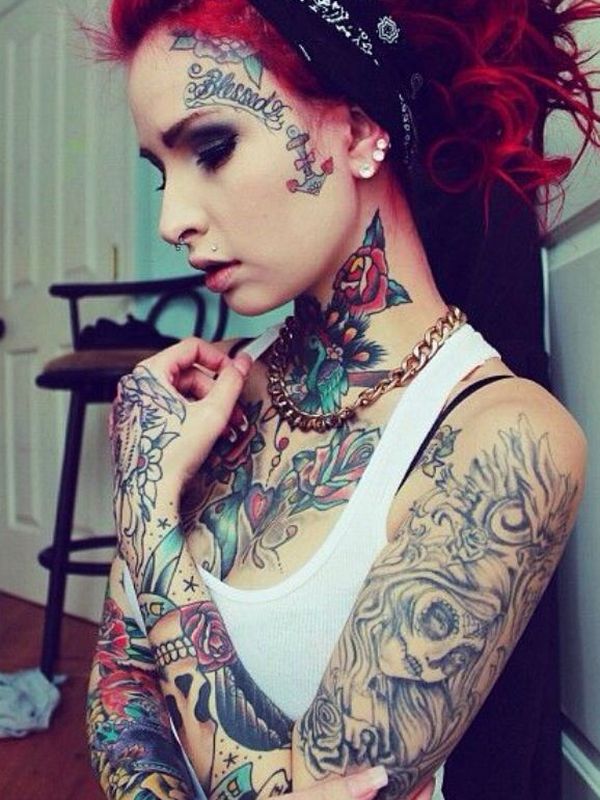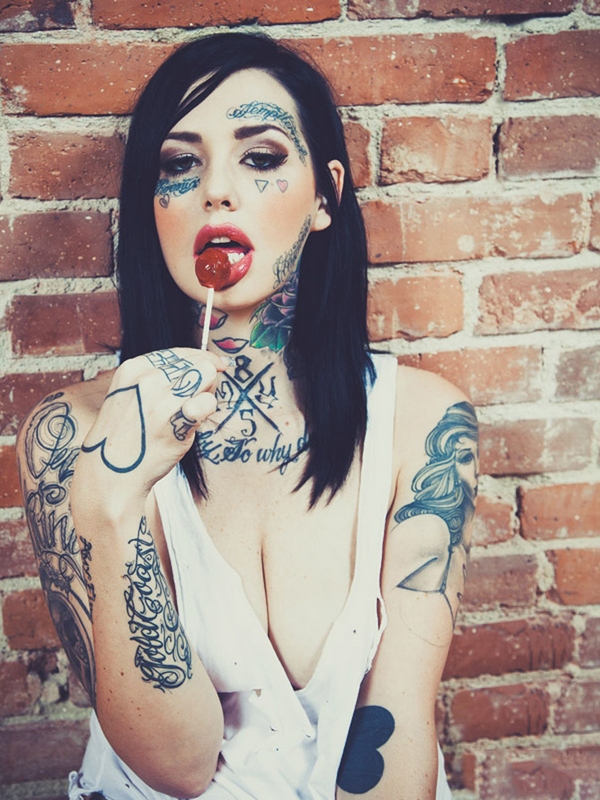 Majority of people would prefer a tattoo anywhere else on their body, but most of the usually draw a line when it comes to putting a tattoo on the face.
Ideally, the face is the first thing anyone would look at in a person and it is not usually not that comfortable to stare at someone with a deadly tattoo embedded on the face.
But the fact that there are a lot of people put there with shitty face tattoos doesn't mean you shouldn't get a pretty tattoo on your face. The fact remains, you can pull a decent tattoo that can get you message across the people in the society.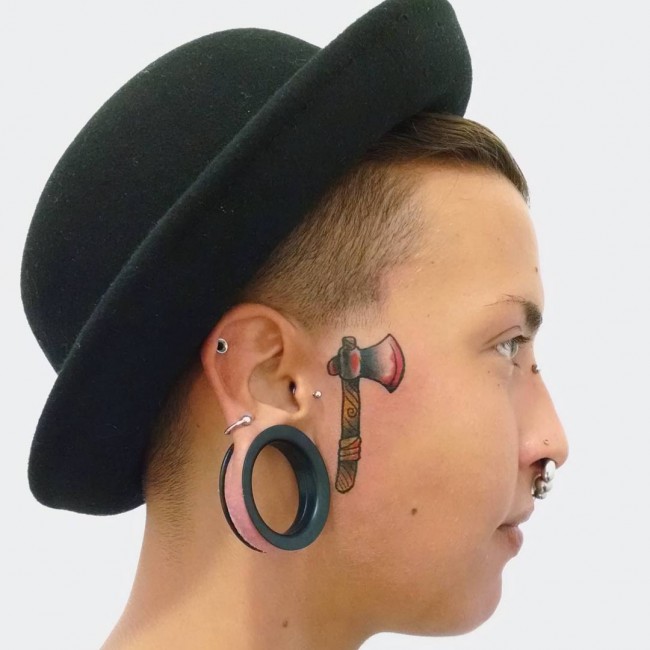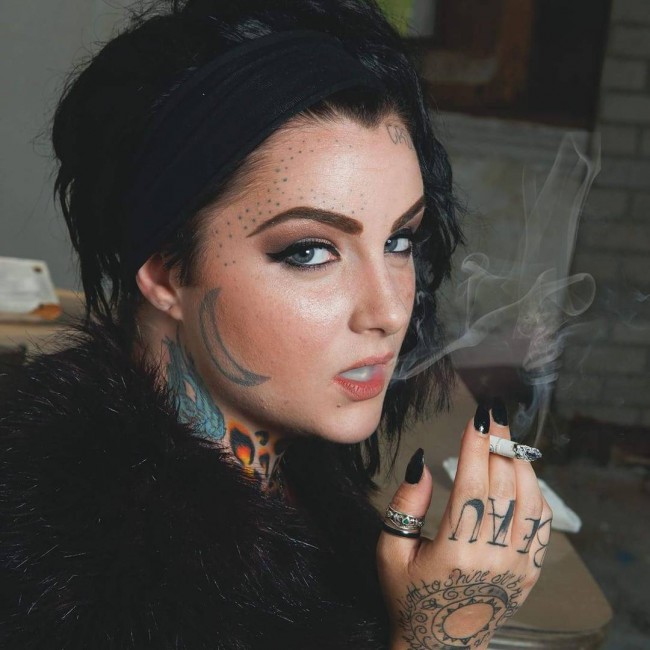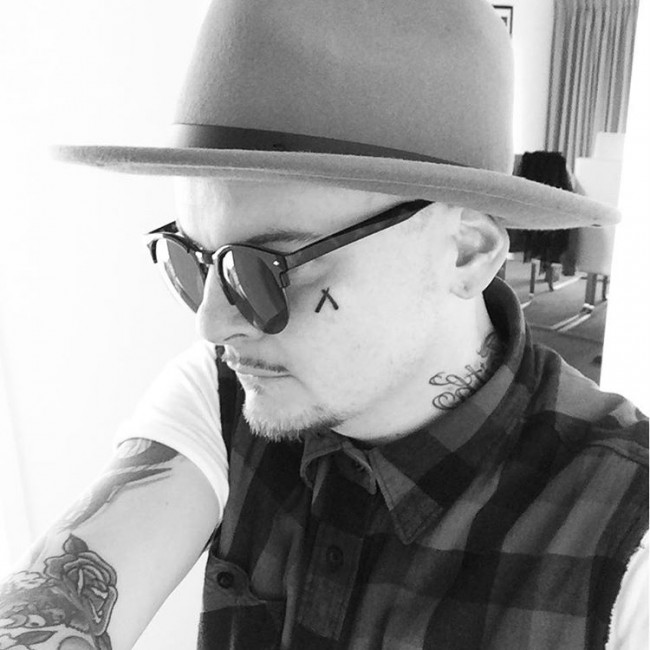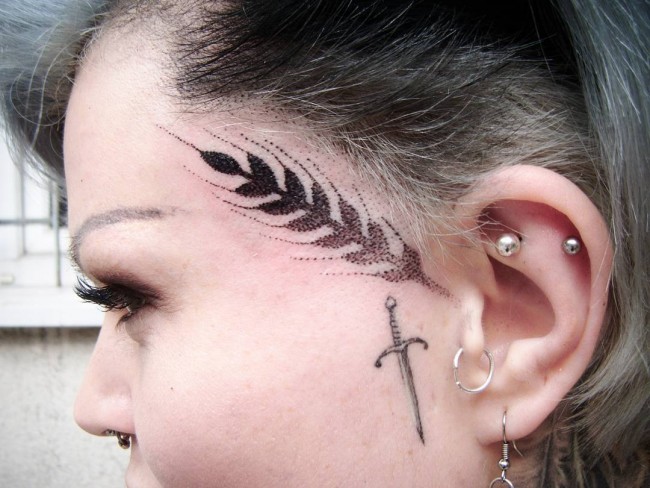 A tattoo is an expression of the passion, creativity and the belief you have in certain things. The fact that many people have drawn face tattoo ideas from the dollar signs or some shaky scripts somewhere doesn't mean you have to do the same.
Ideally, the tattoo on your face should be a representation of your culture, interests, religion or far still, your personality. This basically means you don't have to copy someone's tattoo because it looks catchy, but do it because it represents facts and beliefs hidden beneath the tattoo itself.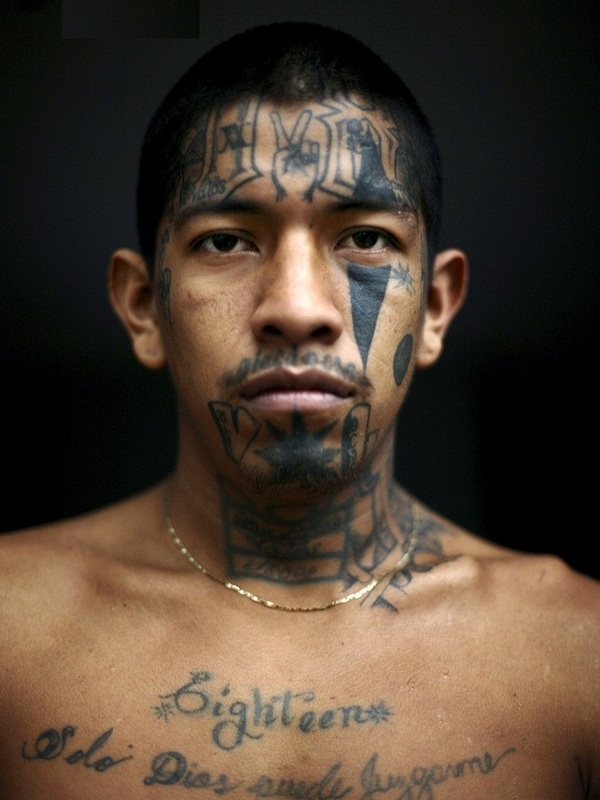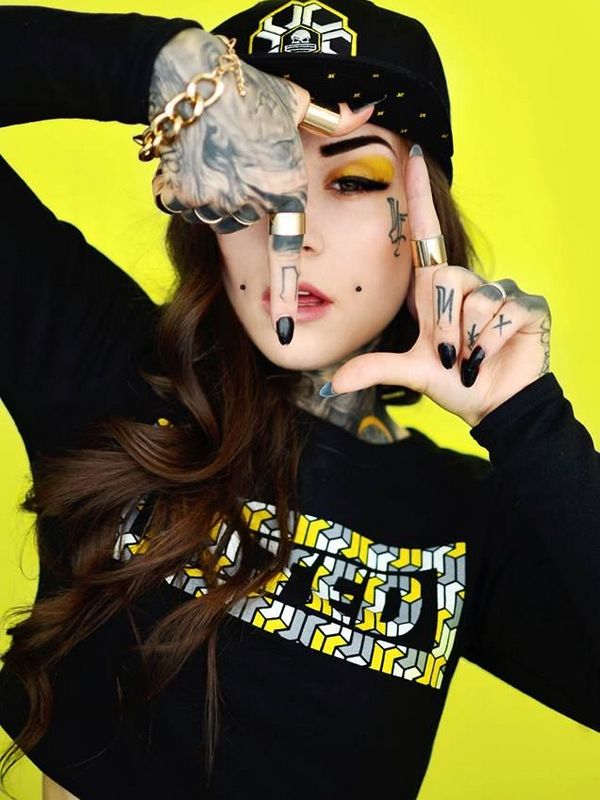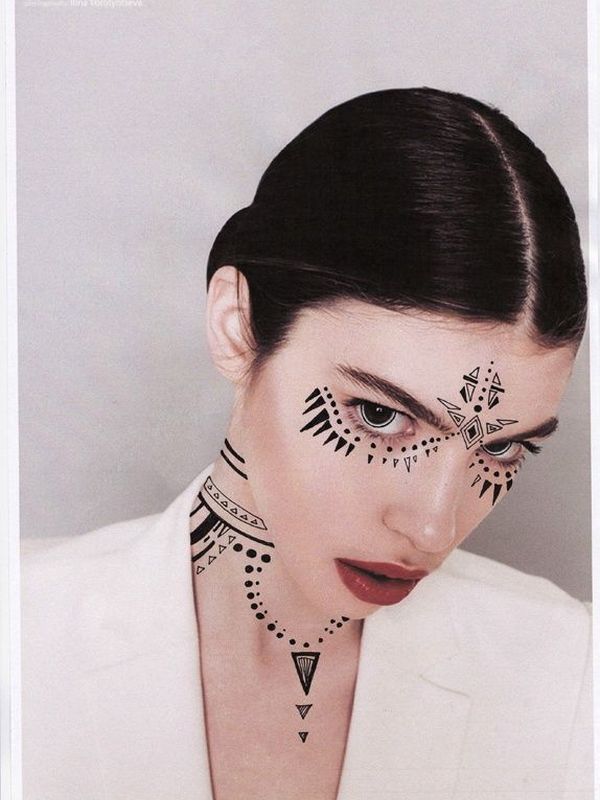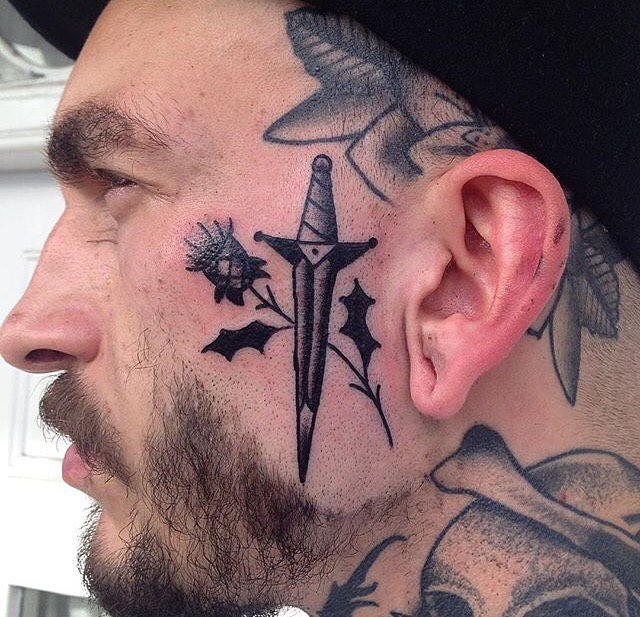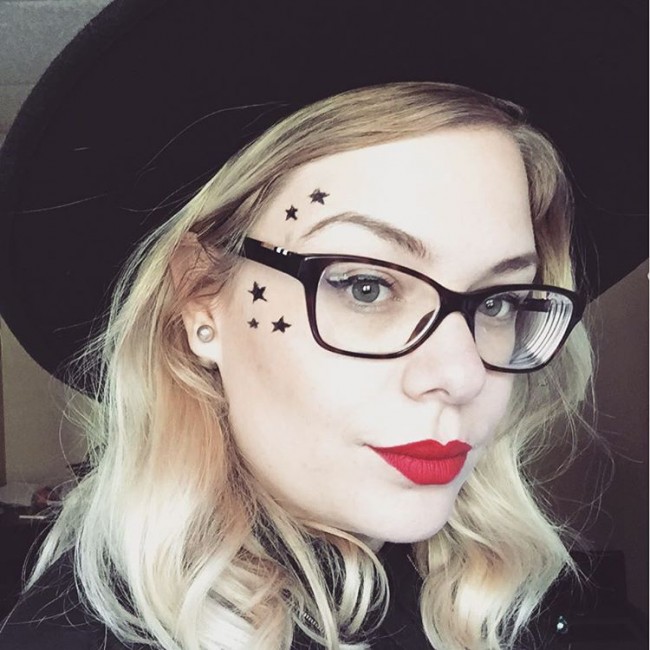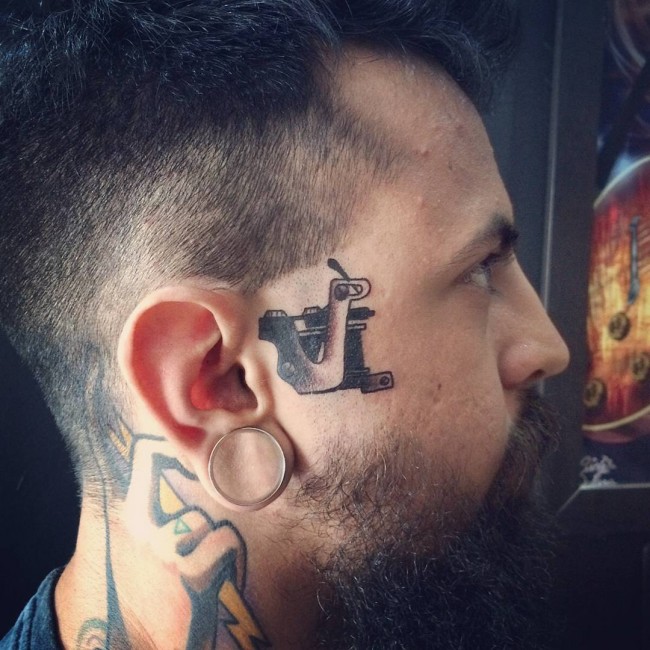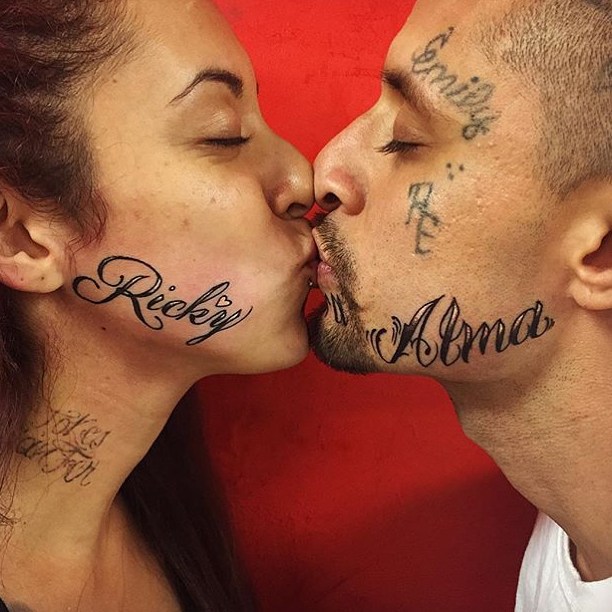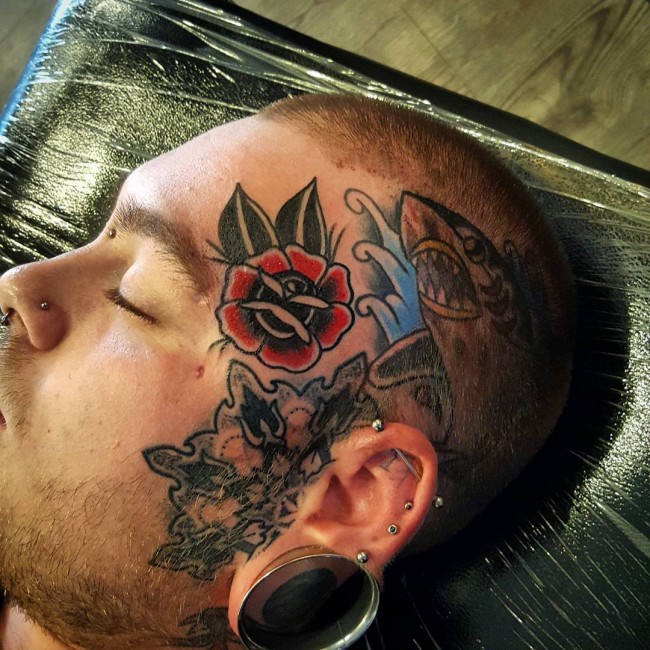 Creativity Is Important
Since your face is the first thing anyone would look at when they meet you, it remains important that you be as creative as possible when doing a tattoo on your face.
Based on your skin time and some few other aspects of your face, ensure you place the tattoo in the right place and the size of the tattoo on the part of the face should also be reasonable.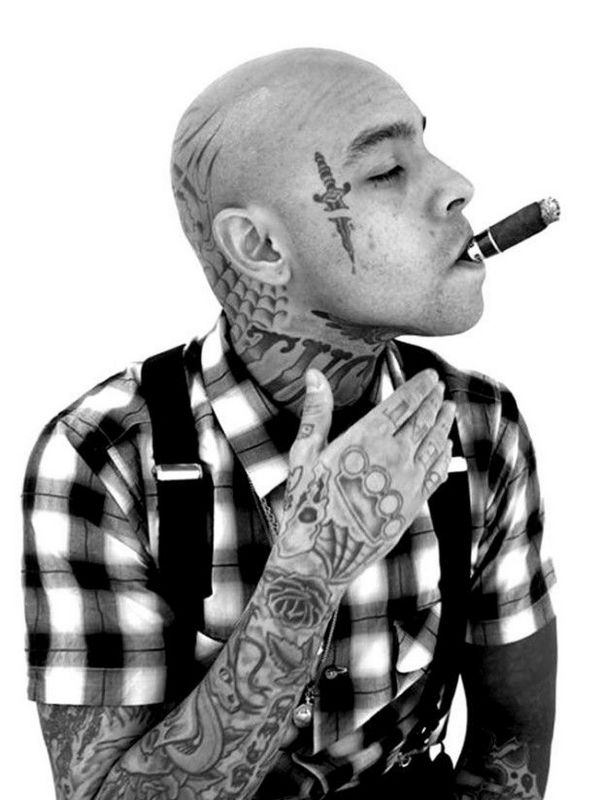 You can have an arrangement of tattoos on the face connecting down to the neck and chest, so long as they seamlessly join one another forming a gallery that is carefully curated.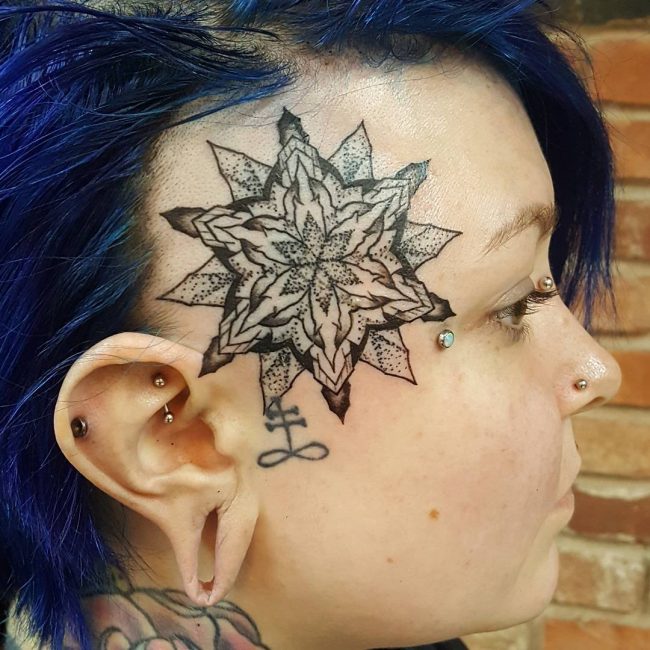 While it is sometimes difficult to pull off a tattoo on the eyebrows, trying a simple nice tattoo in that area can be quite outstanding. You can explore many other ideas from the tattoo experts in your town that can help you come up with a perfect tattoo on your face.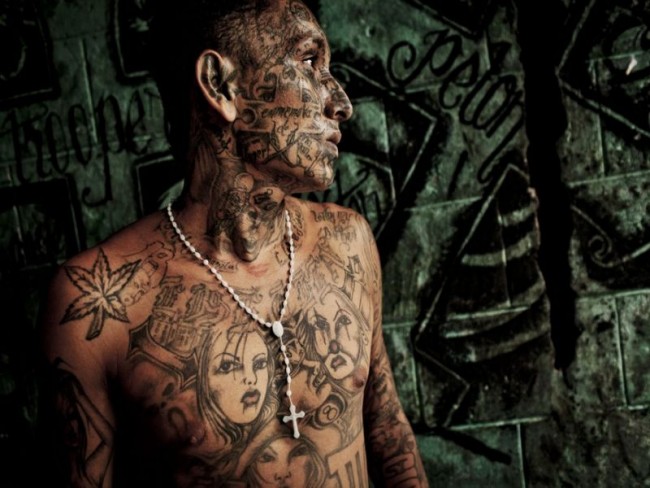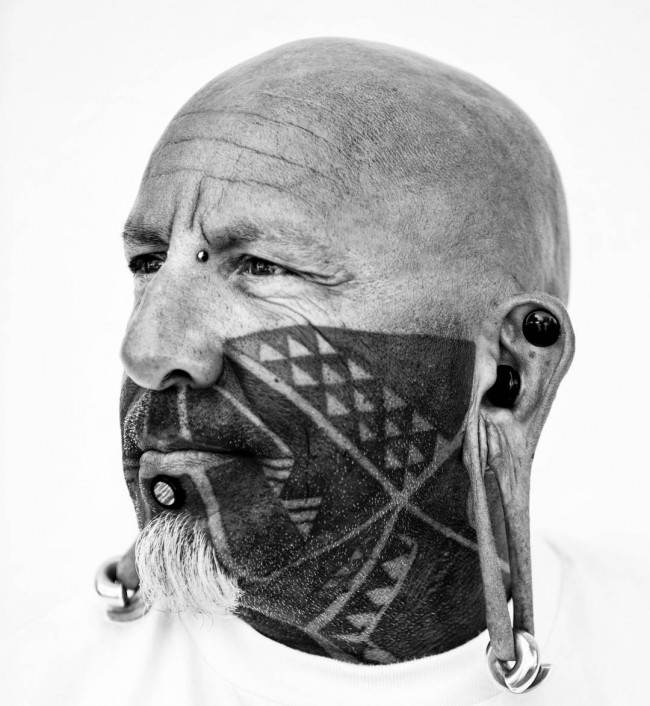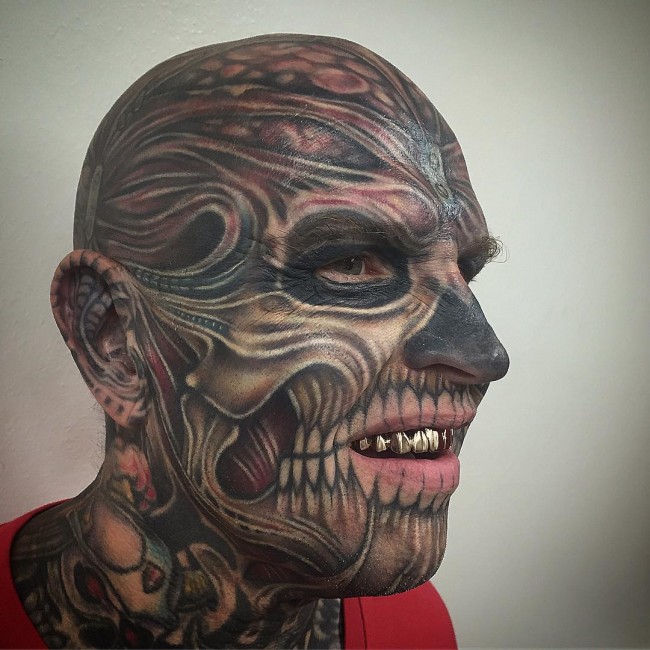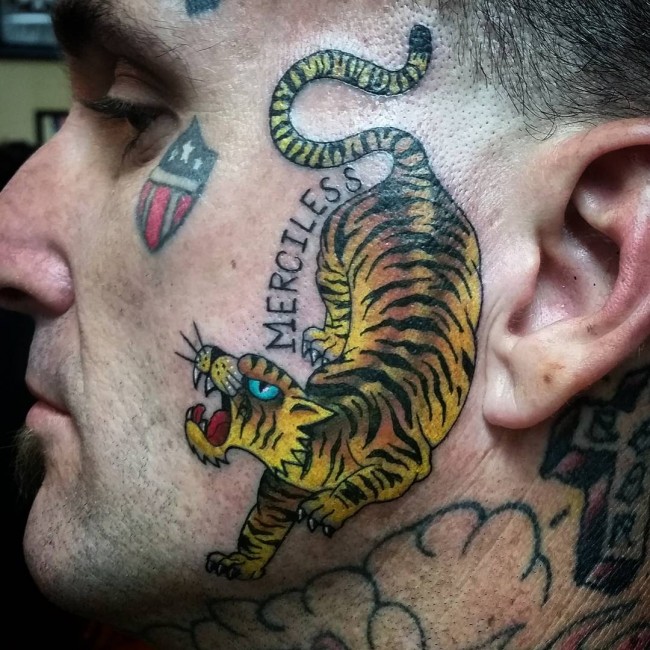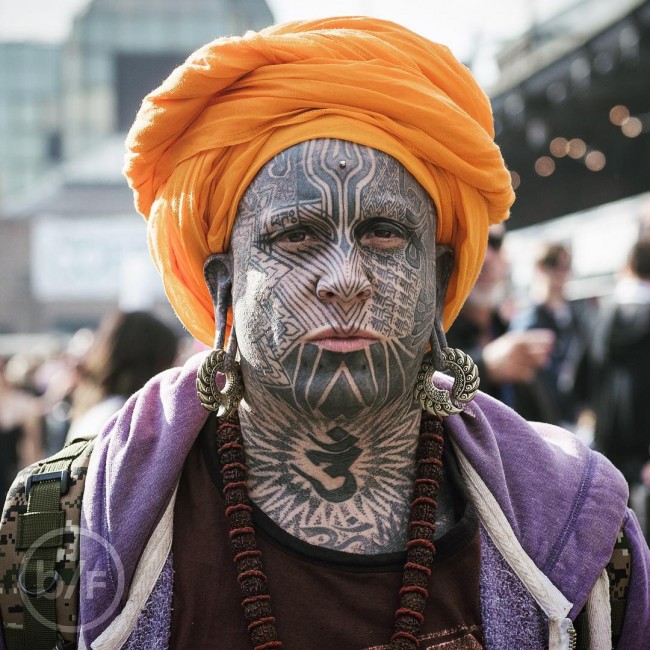 ---
back to menu ↑
 You Don't Need To Overdo It
The fact that you need to be creative when doing a face tattoo doesn't mean you have to crowd your face with many tattoos. If you really want your face to look like a piece of art, then you have to ensure the tattoos on your face are very minimalistic.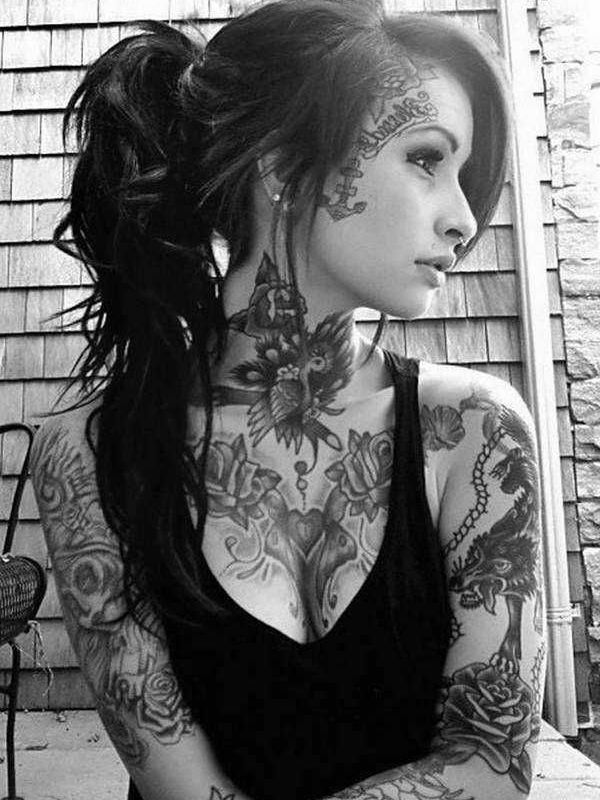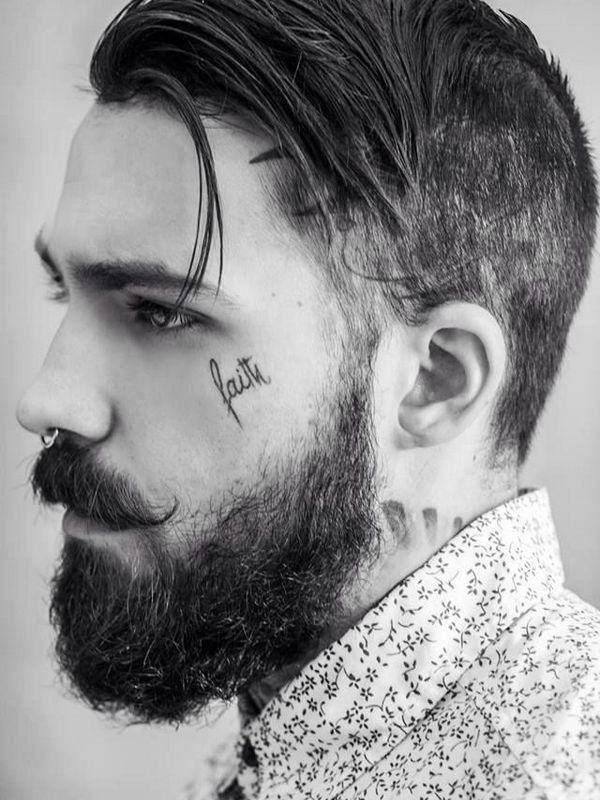 You can choose to do some etched lines across your face but make sure they are interesting and still maintain an awesome look from far. Also, having a subtle tattoo on the forehead isn't really a bad idea.
Pulling a less threatening or inspiring script or line on your forehead cannot be something to regret about. It can be something you'll be seeing every day and smiling about until that day that you lose sight probably.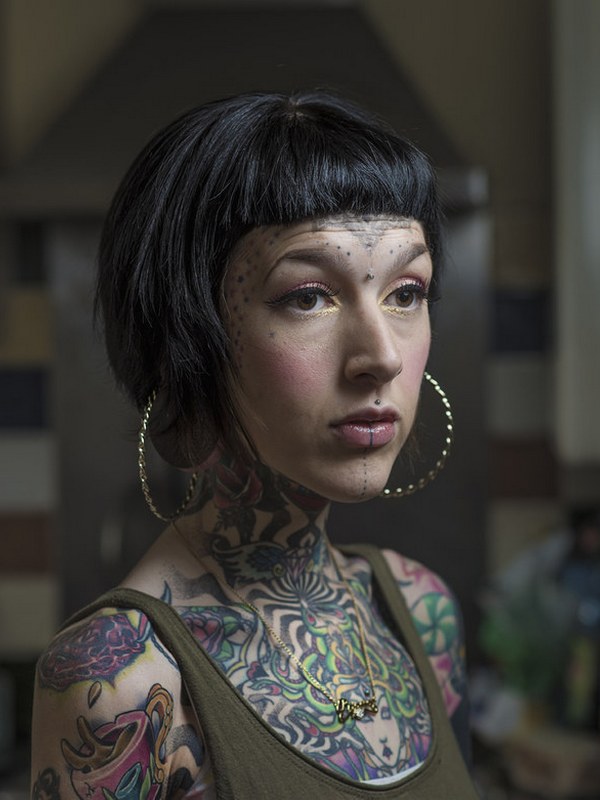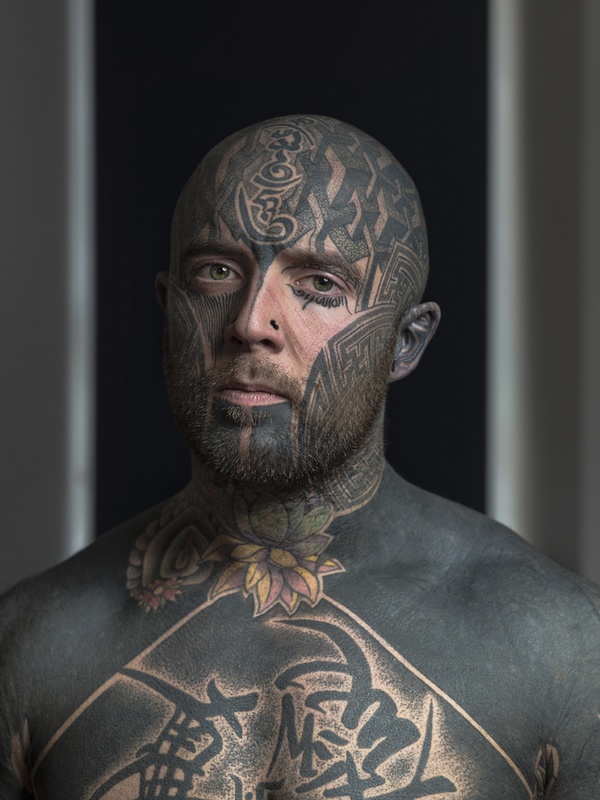 Again, for you to pull off a face tattoo that that's simple yet outstanding, you can choose to have a script drawn across your forehead extending to the read part of your face. Using a different ink on your face can make your tattoo stand out from the rest as most of the conventional tattoos use black ink.
---
back to menu ↑
Getting a Face Tattoo from an Expert Tattooist
No matter the type of tattoo you want to put on your face, you would always want it come out perfectly. That can only be possible if you visit a tattooist who has had experience in providing the service for a number of years.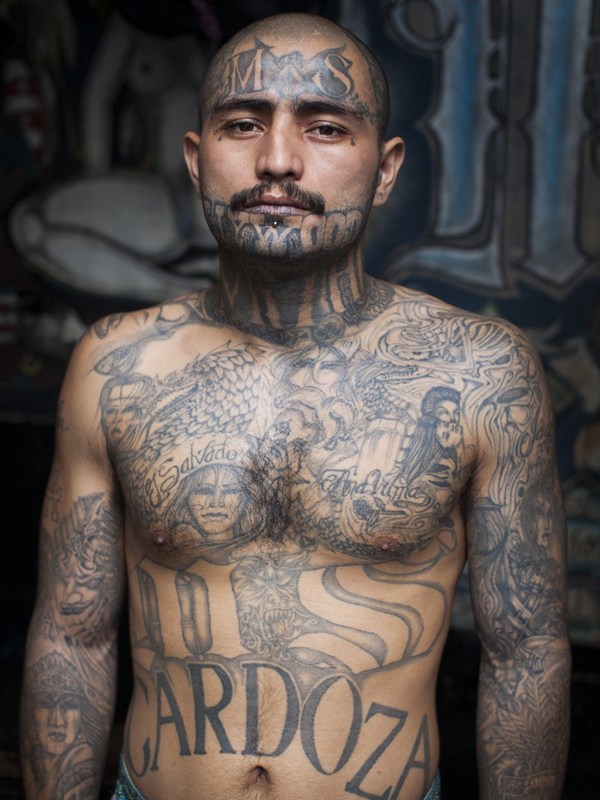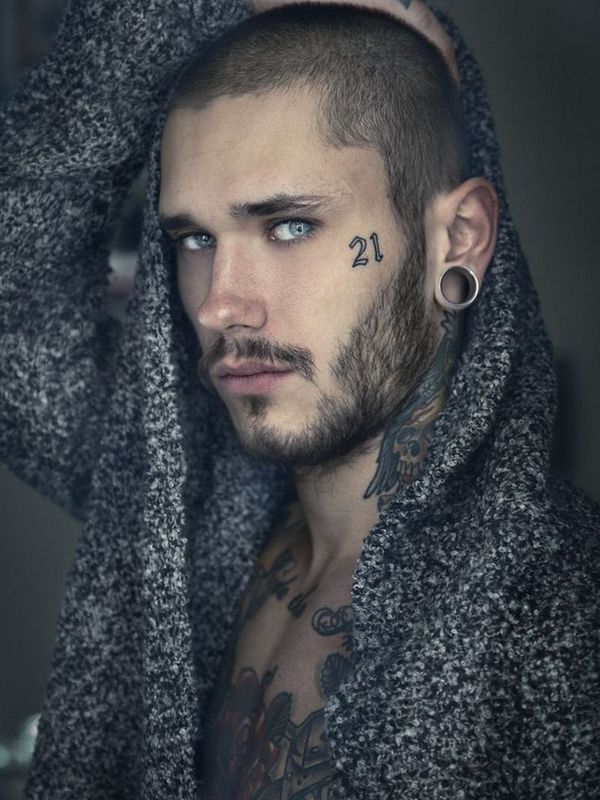 Also a tattoo expert can help you get perfect ideas on the tattoo that might befit your face, if at all you have run out of ideas on what to really put on your forehead or generally on your face. If you really want to put some words on your face, you should go for a really nice hand style.
If you are lady, getting a simple tattoo on your face can really be meaningful and can work towards enhancing your femininity.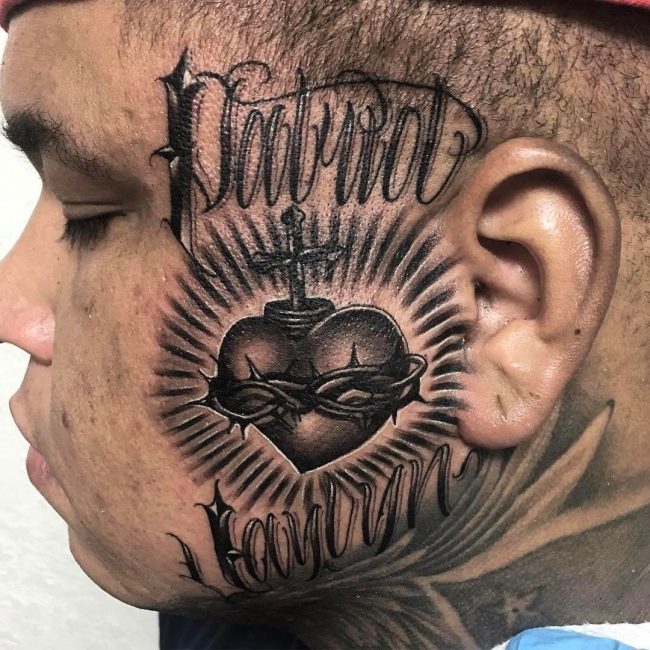 As much as controversies on the facial tattoos persist, you can still afford to pull off a great non-trash tattoo on your face.
You can choose to do the tattoo on your forehead, the side of your face, on the eyebrows, below the row of the eyes, your sideburns or any other part of the face that you can find ideal for a tattoo. But going for a subtle design can be a perfect idea as it will look less threatening and will look great at the same time.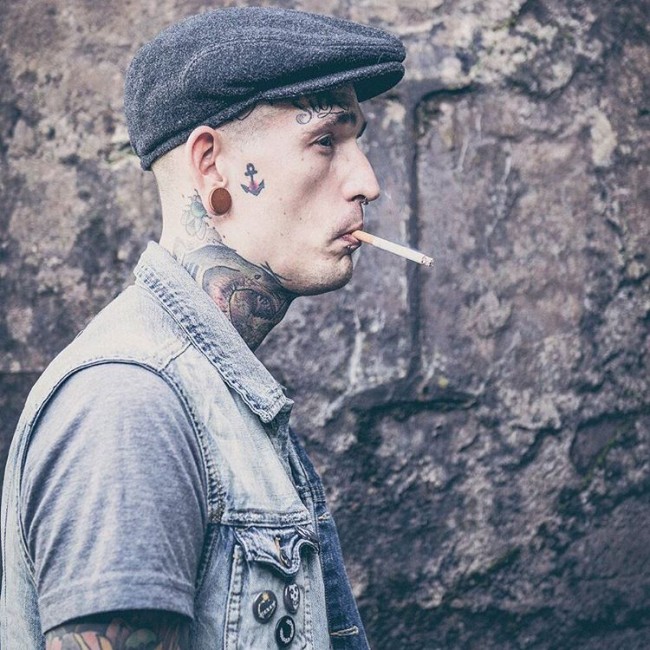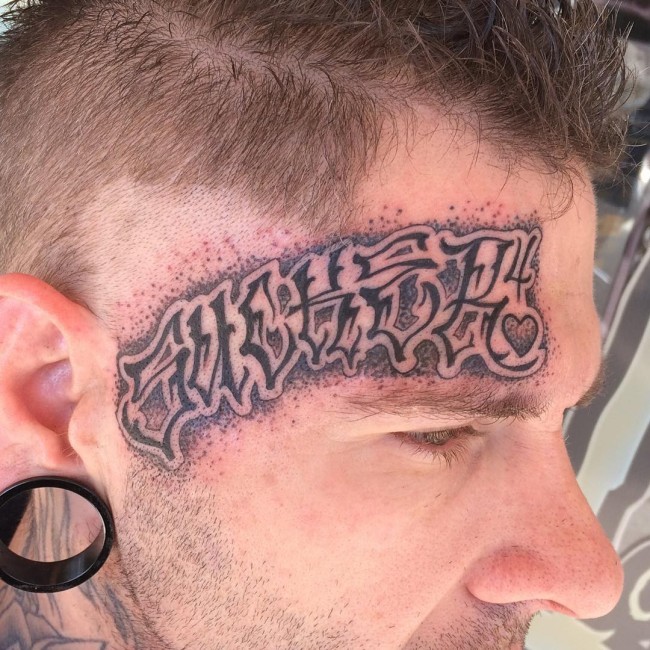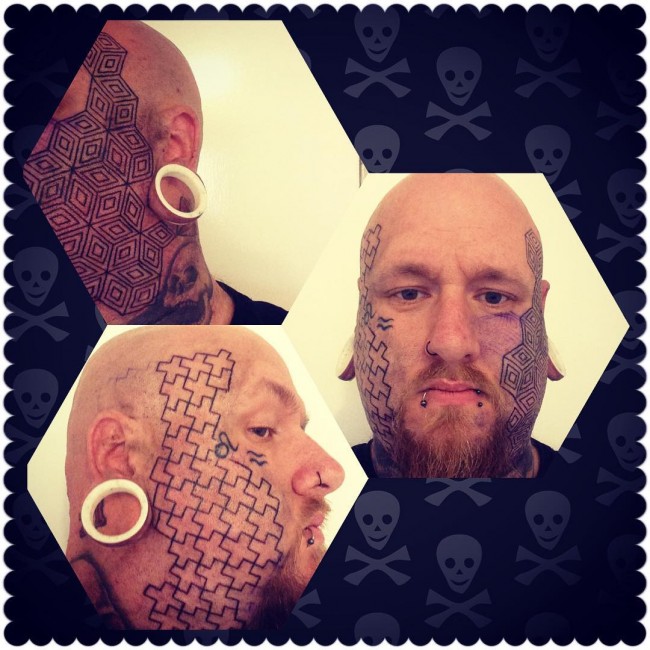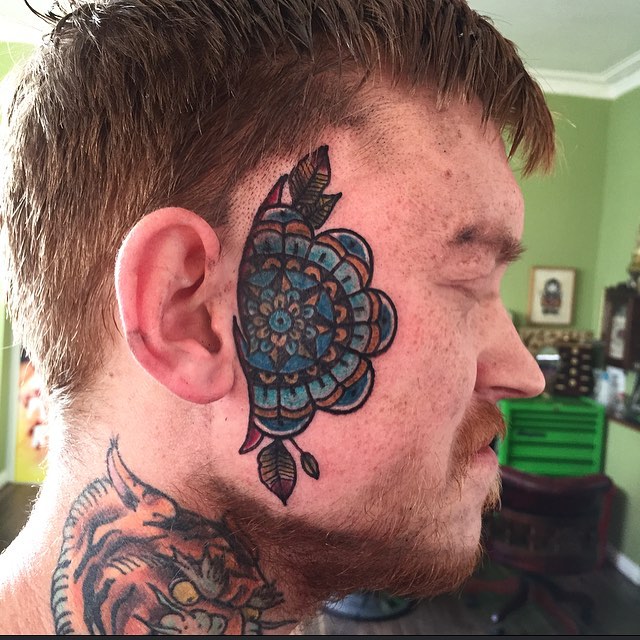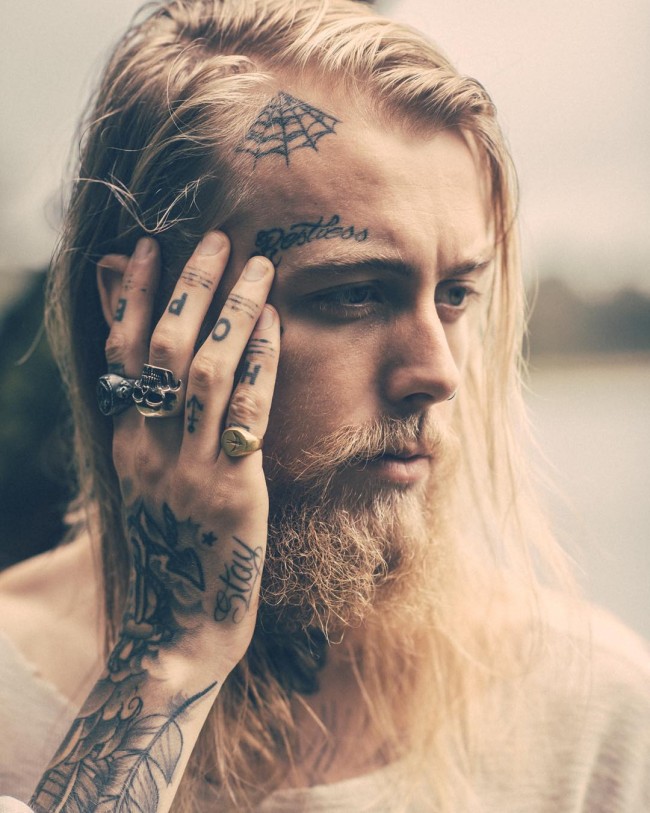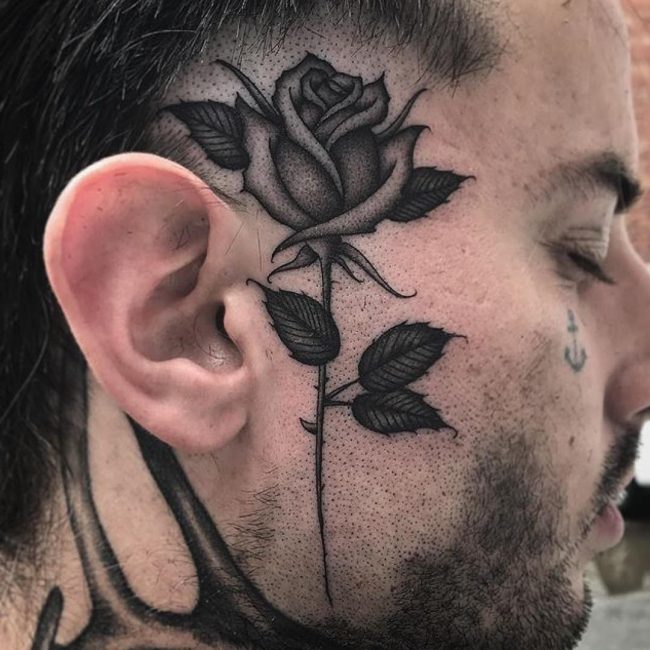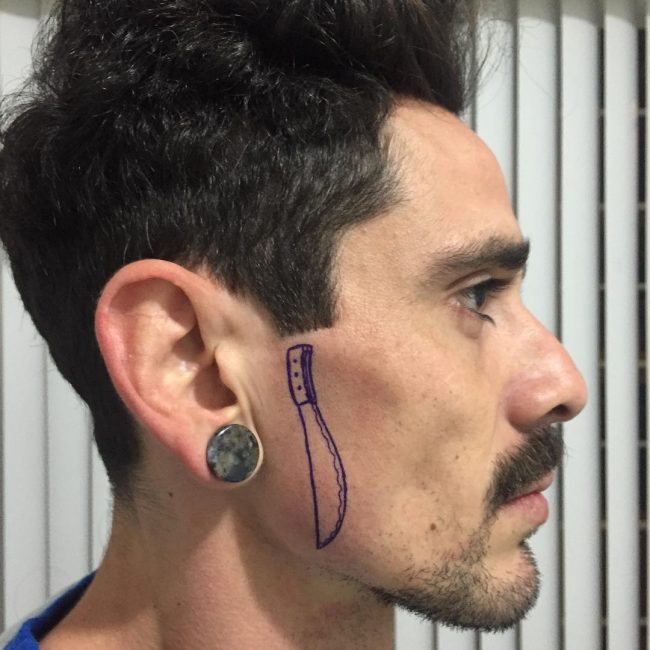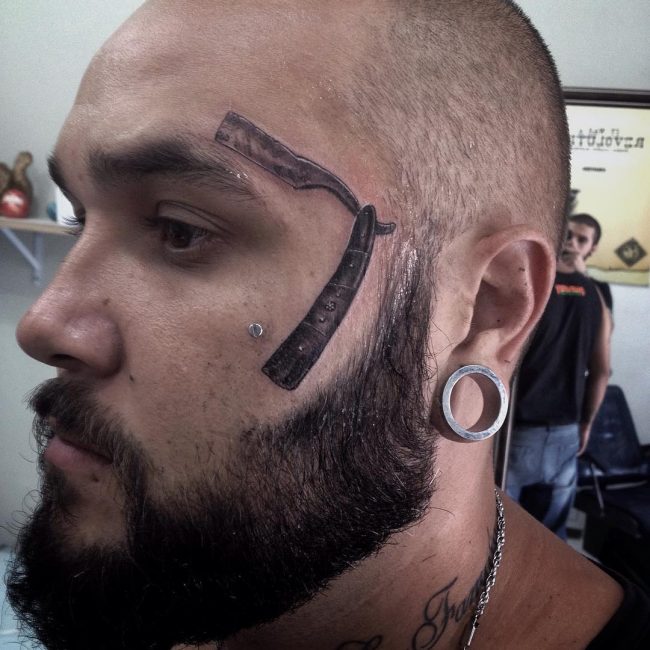 When doing a tattoo on the forehead ensure you keep it subdued so it doesn't sound threatening. Also, trying to do some calligraphy work on the sideburns can be quite interesting. Just visit the tattoo experts near you and get the best face tattoos on your face.