30 Gorgeous Pisces Tattoo Designs and Ideas – Try One In 2019
One of the fascinating things about tattoos and perhaps the reason that most people have them is that they are a way of showing the world a bit about yourself and your personality. It is for this reason that most people choose to have Zodiac signs like Pisces inked on them.
Each person has a zodiac sign according to their birthdates, and it is believed that the sign represents and individuals personality. Although there are distinct meanings given to each zodiac sign each one of them can have varying meanings.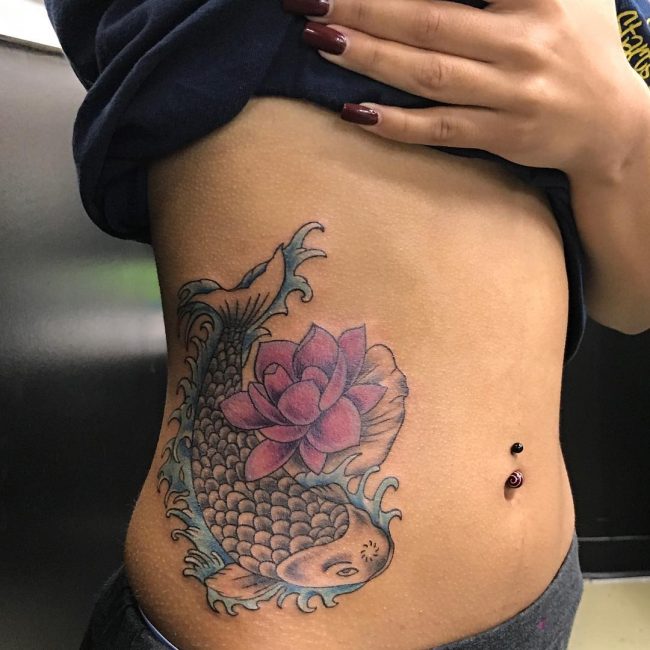 In fact, each sign is associated with dozens of different meaning if not more and so a Pisces tattoo can have very many meanings.
Contents: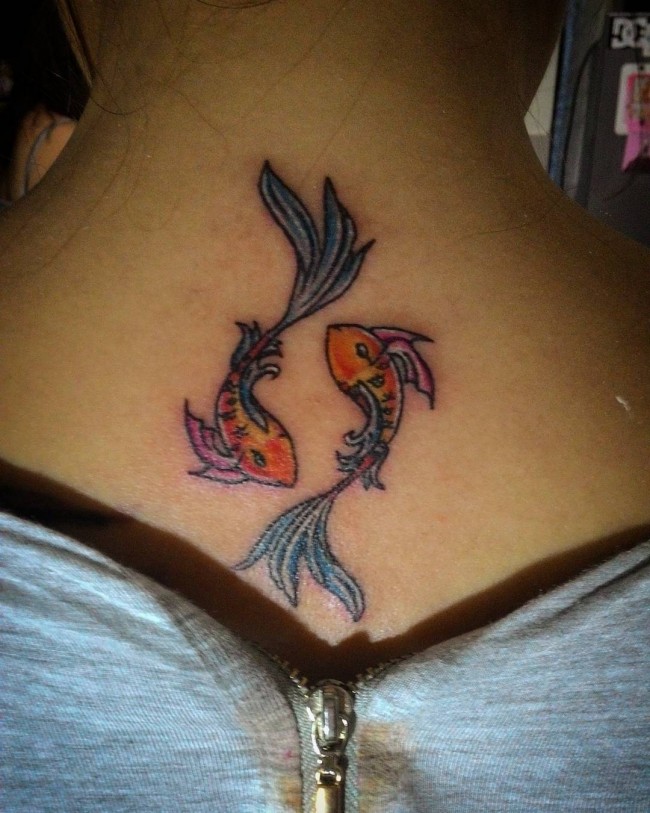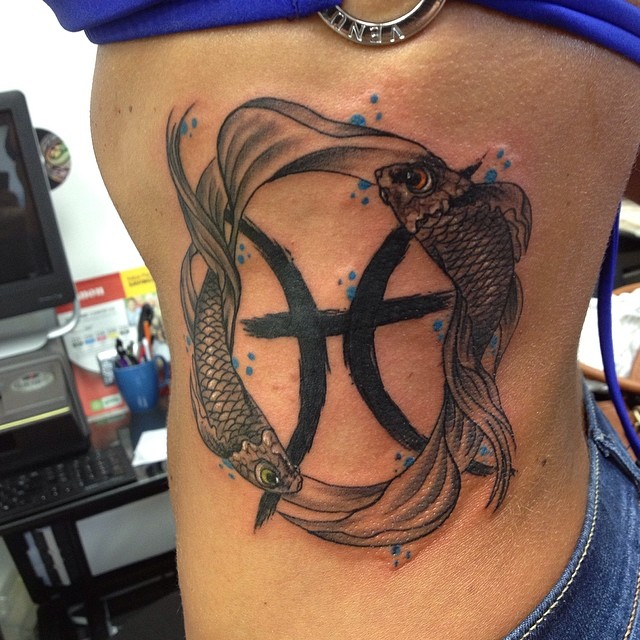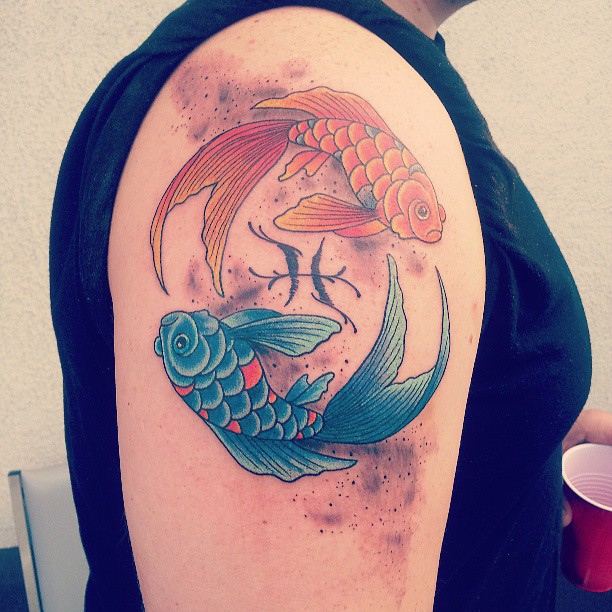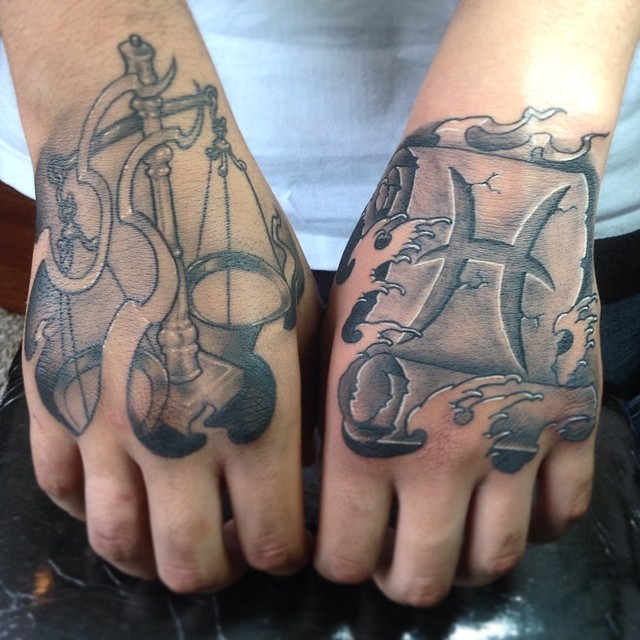 Meaning of these tattoos
According to Zodiac observers, Pisces are intuitive, and some people also claim that they have a sixth sense. People use this tattoos to show their intuitiveness especially those who believe that they have this ability on a scale that is way above normal.
Having any Pisces tattoos anywhere on your body can be used to show others that you have a sixth sense or to always remind yourself of your intuitive abilities so that you can utilize them better.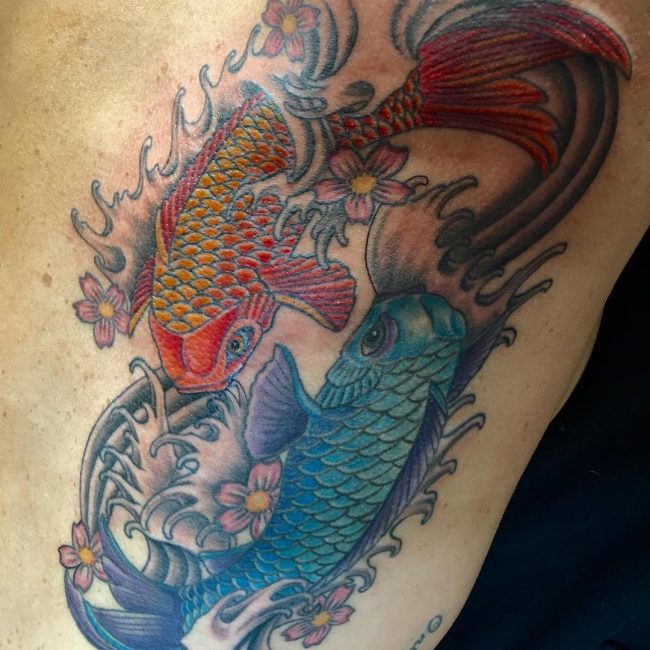 Pisces are known to be self-indulgent, lazy and sometimes also insecure. These tattoos can be used to show that one has any of these characteristics, or they believe that it is in them.
Although to others this might not be a positive trait, to the tattoo holder, it can be a way to remind one of this vice so that they can work to overcome it. Pisces can also mean femininity since it is considered a feminine sign.
For ladies born between February 20th and March 20th, this tattoo is a good way for them to showcase their femininity.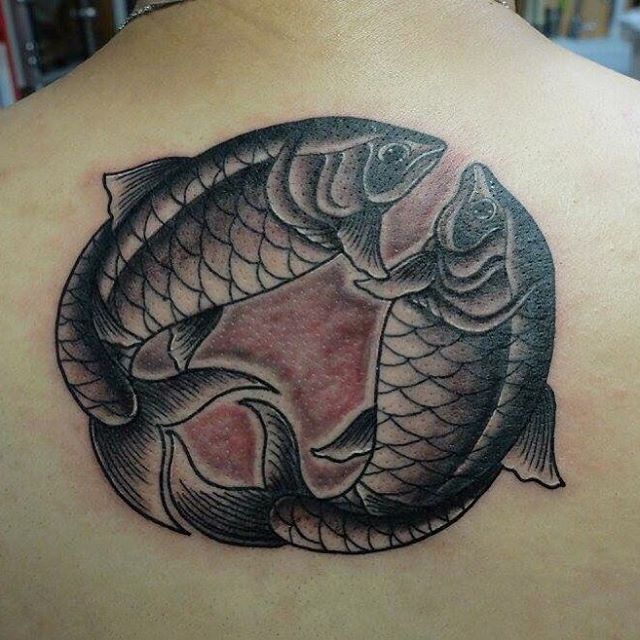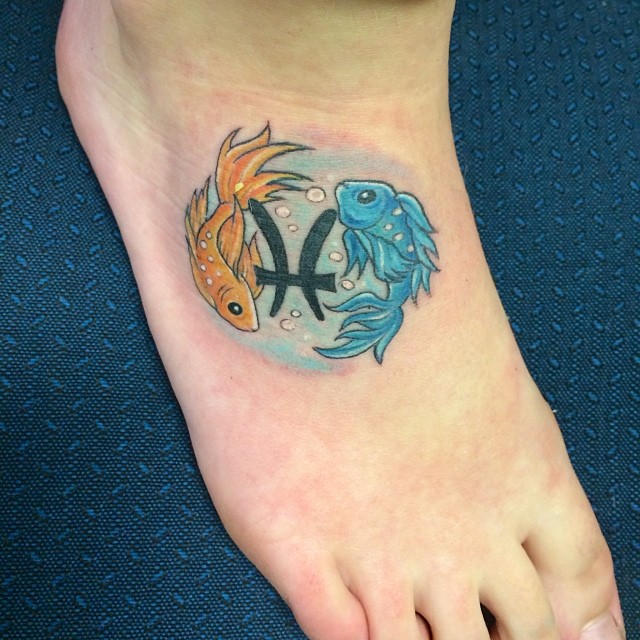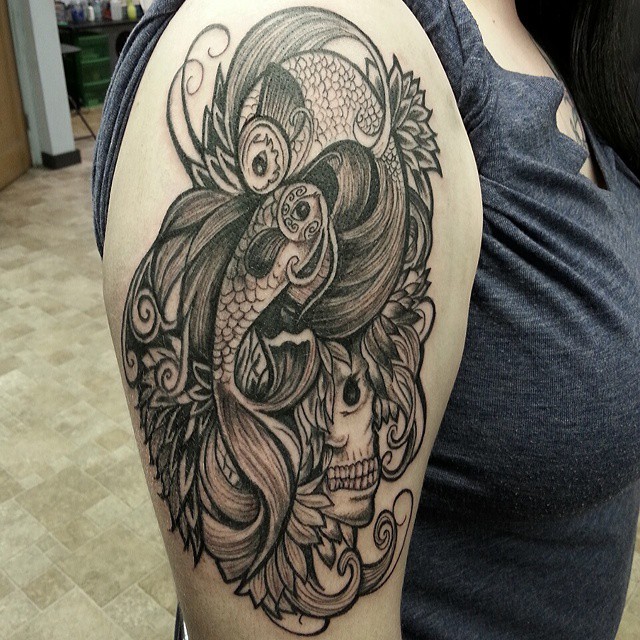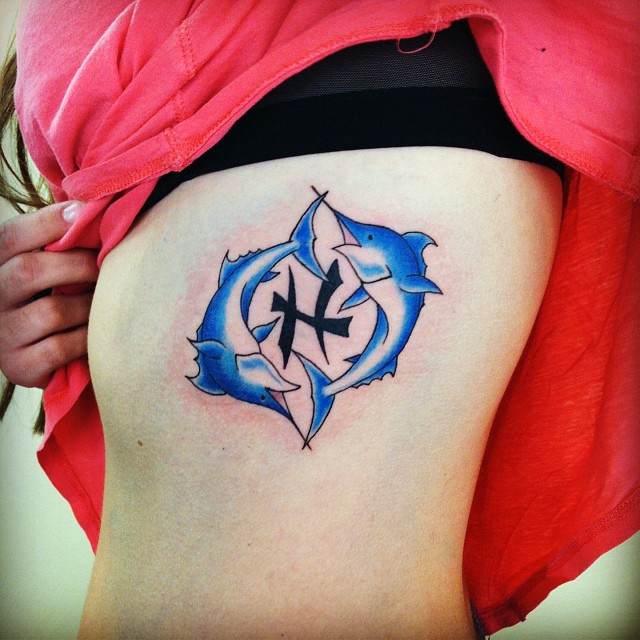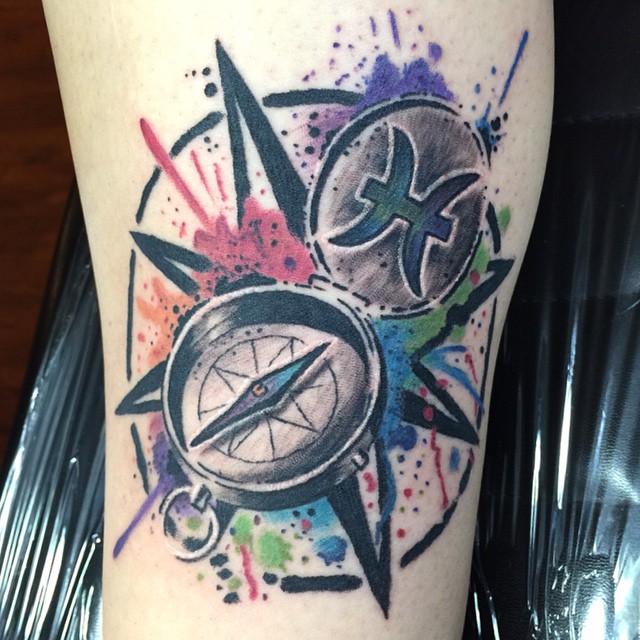 These tattoos can also be used for religious symbolism and to show that one is torn in two directions. Fish have a strong connection with different religions with the bond being stronger with Christianity, and so this symbol can be used to portray one's faith in Christianity.
Pisces are known to go with the flow or swim in the opposite directions and most of the time you can't tell which direction they are going. If you feel that you are being pulled in two directions, then the Pisces tattoo can be a good way to show this.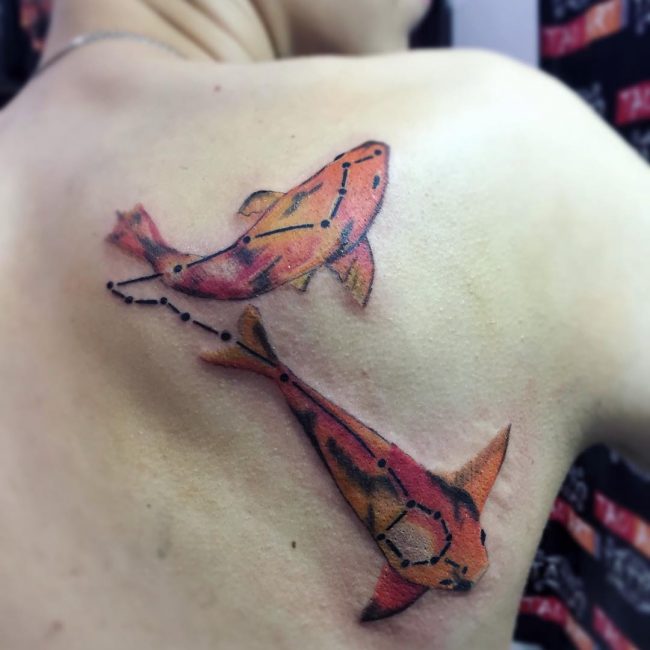 ---
back to menu ↑
Pisces placement Ideas
The arm is a perfect location to have your Pisces symbol especially for men. The upper arm is one of the most masculine parts of a man's body and to make this important part of the body even more attractive a beautiful Pisces image is what you need.
The upper arm also makes it easy to show off your tattoo and hide it when you want to.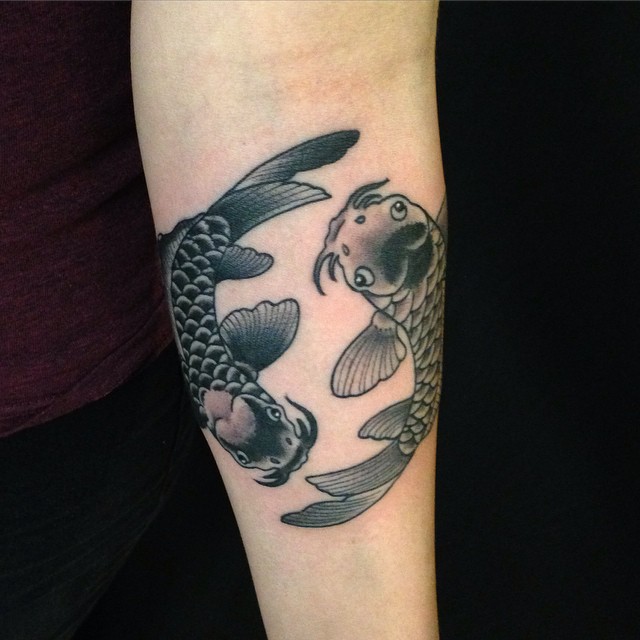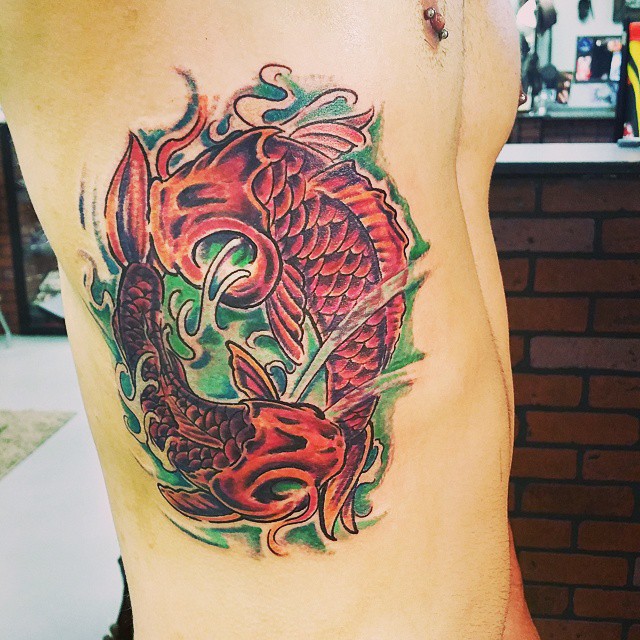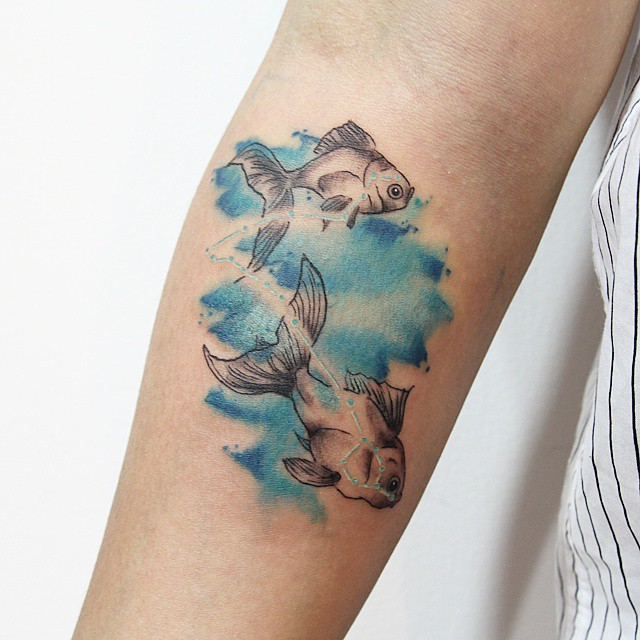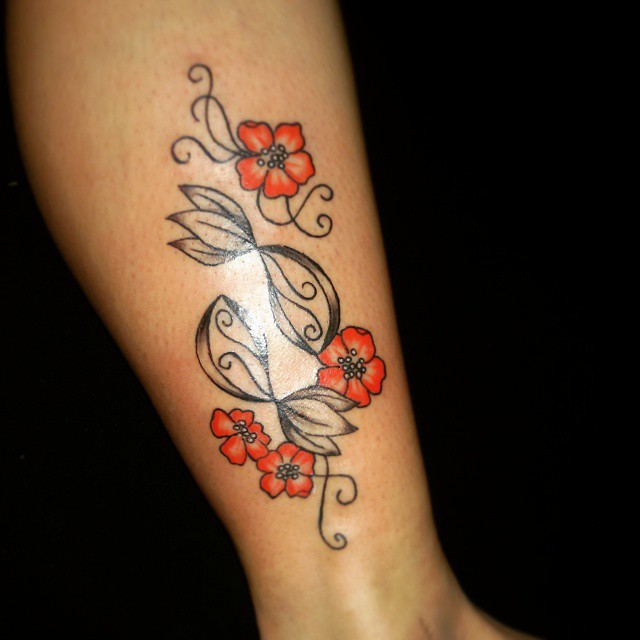 The wrist is an excellent location for any tattoo especially if you want a small tattoo. What makes the wrist a good place for your tattoo is the fact that no matter how small the image might be it will still be visible.
With the wrist, you also get to see the tattoo anytime you want without having to use something like a mirror as you would in other locations.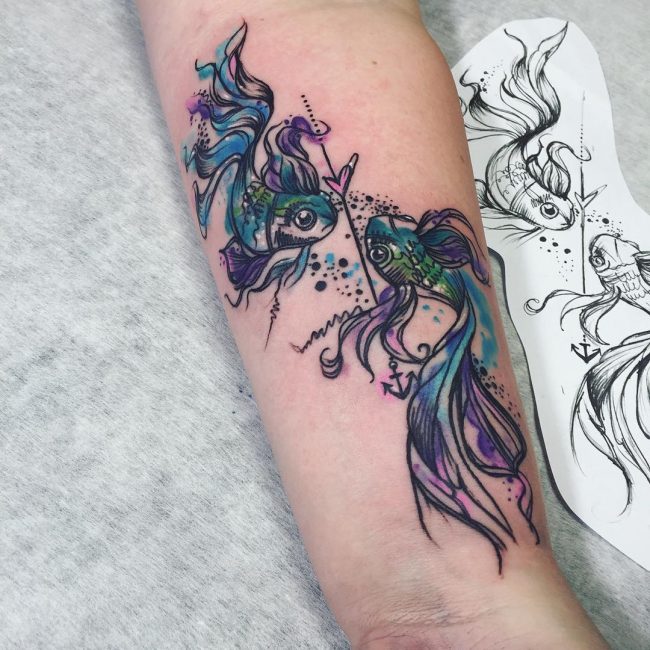 The lower back is a god tattoo placement area, but somehow most people do not like experimenting with this part of their body. If you want your Pisces image to look unique, then you should think of having it on your lower back.
Imagine having two fish on your leg swimming in opposite directions. Besides from looking exquisite this image will tell a story, and it will always give you a reason to smile when you see it.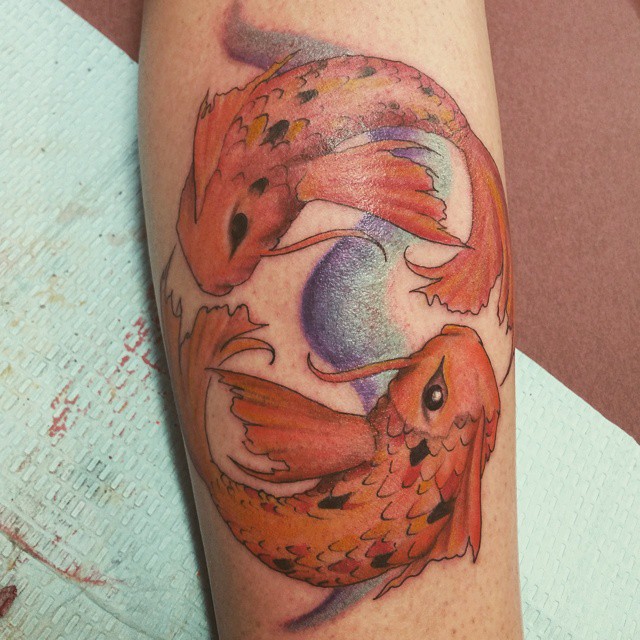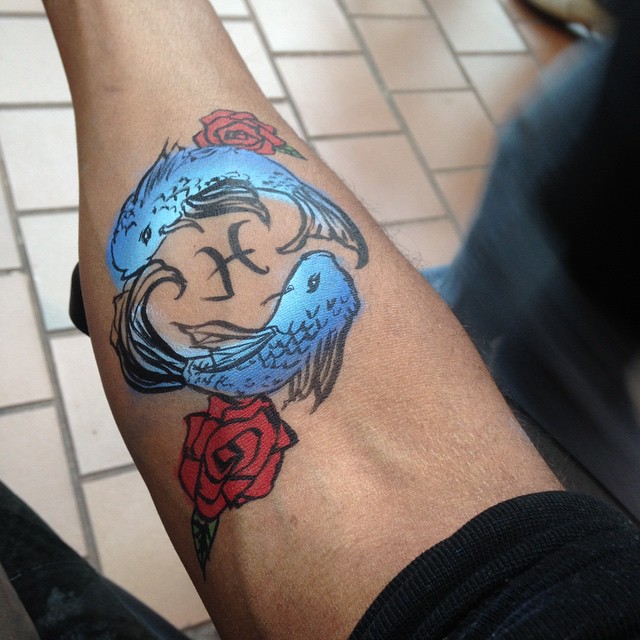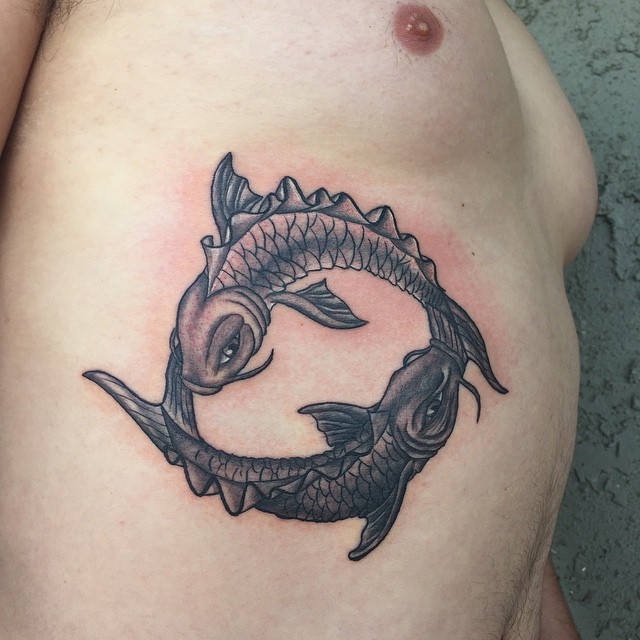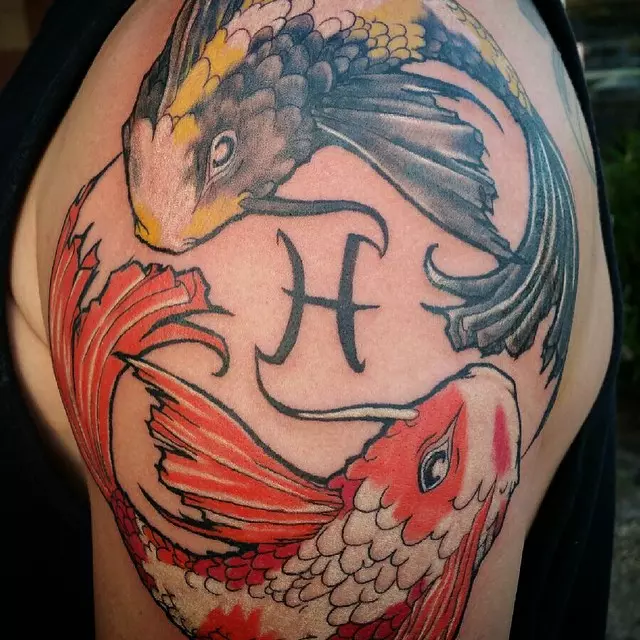 Any tattoo will look fantastic when placed on your back but the back is a big area, and so you have to choose a specific place to have it. Pisces will look better on your back when placed on one side of the back for example on the right side.
---
back to menu ↑
Types of Pisces tattoos
This can be any other type of Pisces but what makes it stand from the rest are the psychedelic colors used on it. These colors give the tattoo a bright and trendy look. For this tattoo, you can use a different color for each fish or you can give multiple colors to each of them.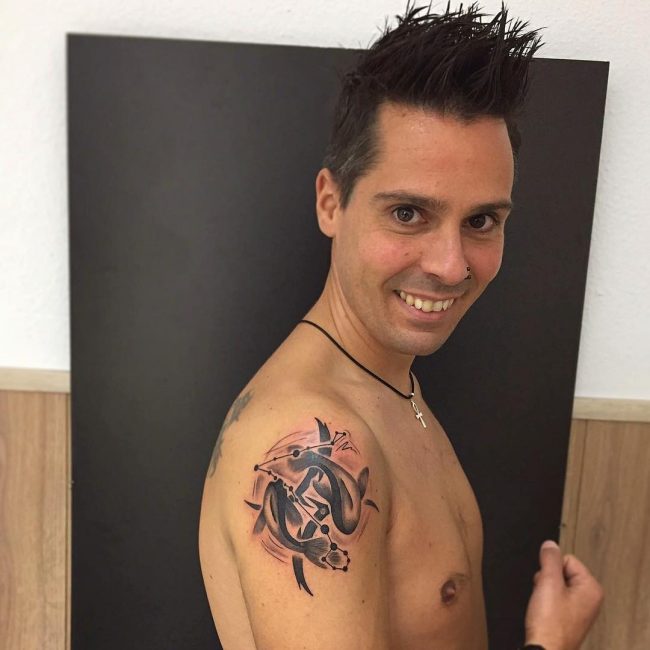 This Pisces tattoo stands out from the rest not only because of its incredible design but also the profound symbolism. The Koi fish symbolizes many things, but most people use it to show courage, immense willpower, and perseverance.
For the people born under the Pisces sign, this tattoo can be used to show they are proud of their zodiac sign.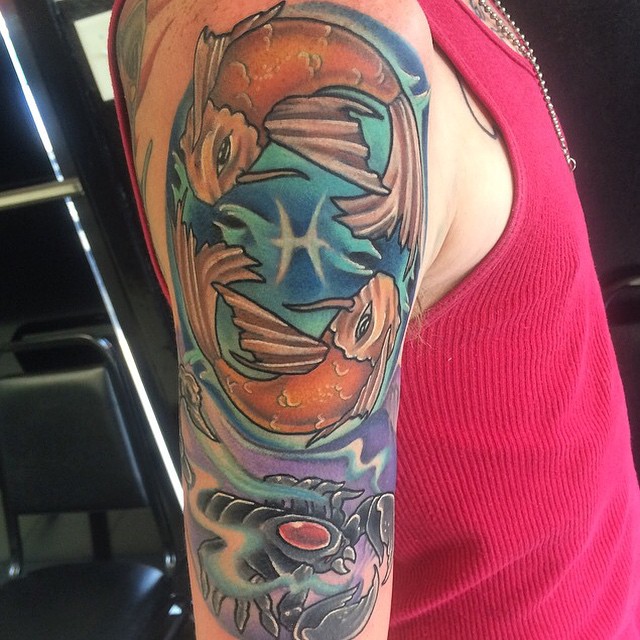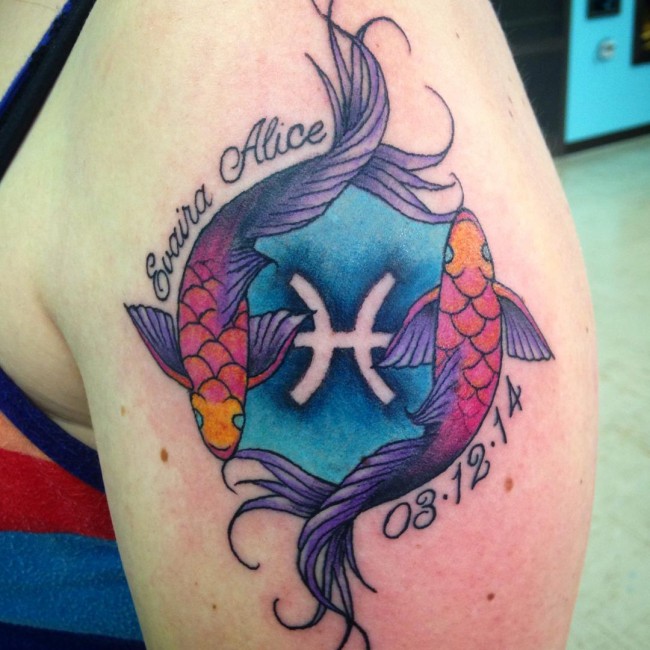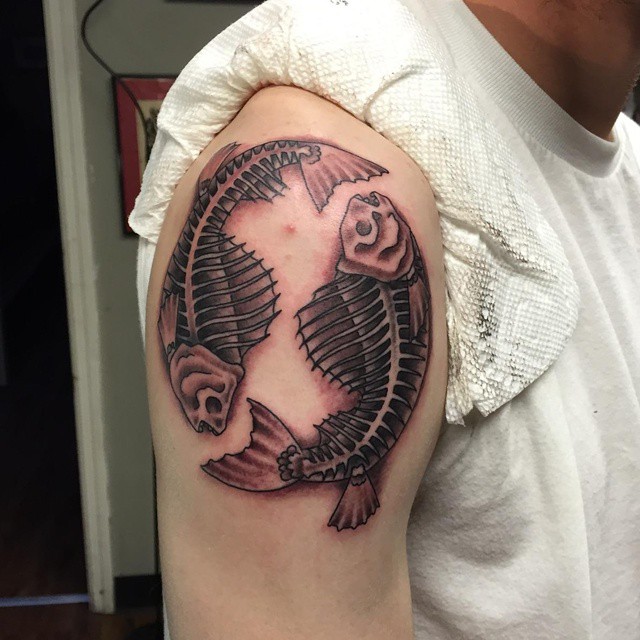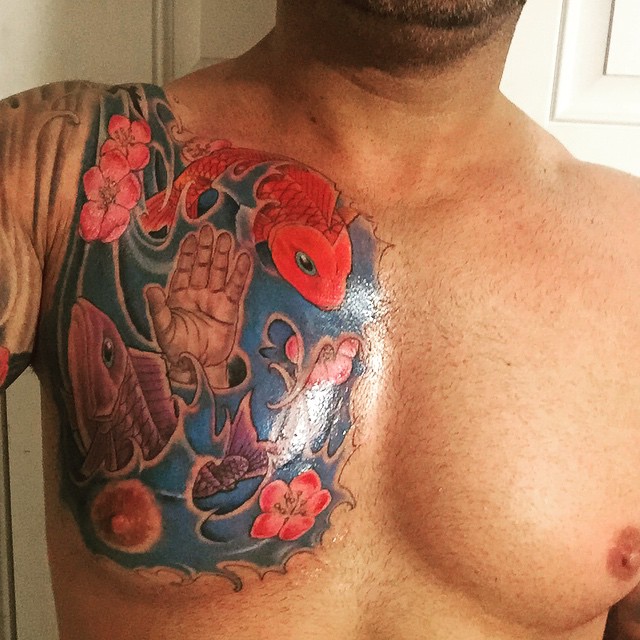 This tattoo is simple and attractive in equal proportions. The tattoo combines the Ying Yang sign and the Pisces symbol in a complete circle to create one symbol. If you decide to have this tattoo, you should make sure that the artist is skilled enough since the tattoo can be very tricky to draw.
Although this type of tattoo is gorgeous what makes it more interesting is the macabre twist in the tattoo. If you are keen enough you will notice that the lower fish in the image is entrapped by the fins of the upper fish.
This shows that one fish dominates the other, and so you can use this symbol to mean a form of dominance.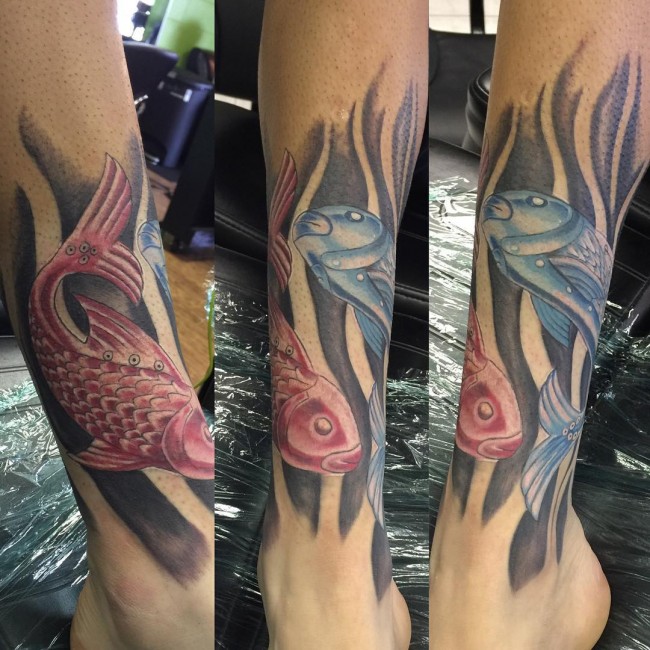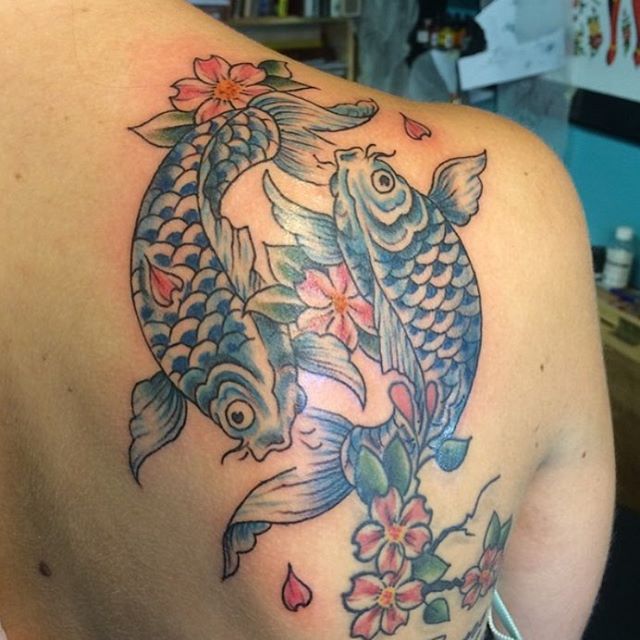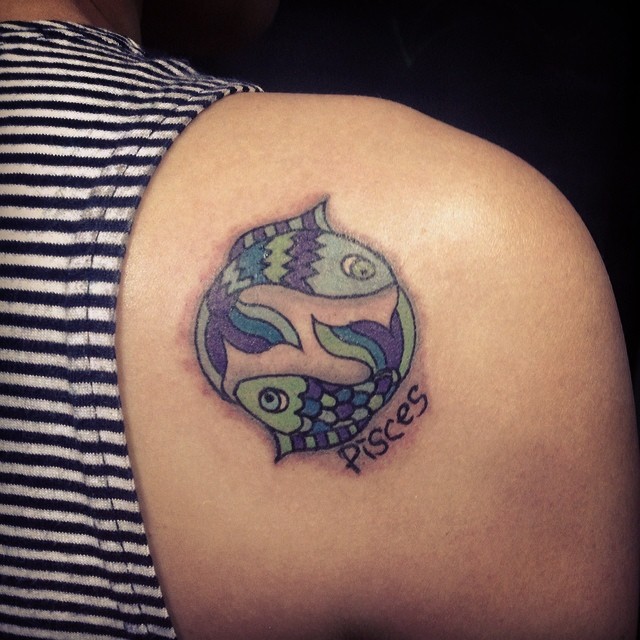 The dark bold colors of the tribal tattoos make it stand out and give it a perfect symmetry. This is the reason it is used in many types of tattoos with the Pisces included.
The tribal Pisces is a unisex tattoo, and so it looks perfect on both men and women but to avoid disappointments you should always use a skilled artist.
This tattoo does not look anything like the average Pisces symbol, and unless you are very keen you wouldn't know that it is one. The tattoo is comprised of an eye shedding tears, but the twist comes in the tears. The tears are the fish found in the Pisces symbol.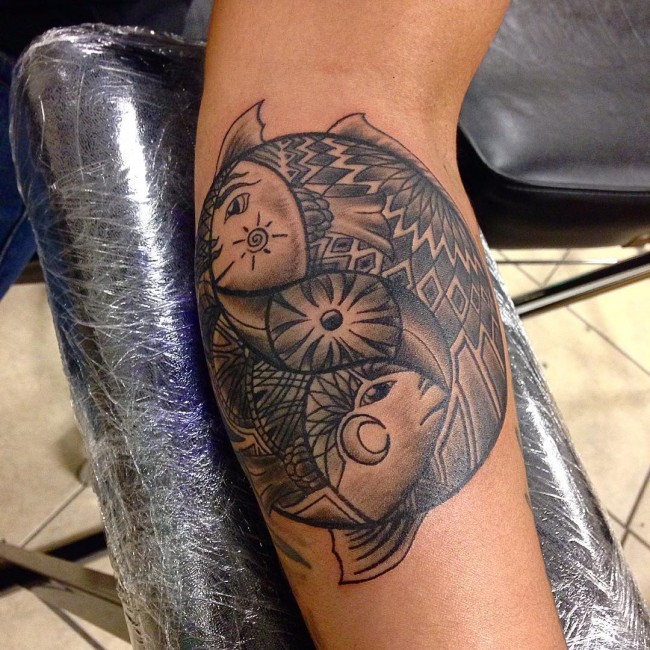 This tattoo will require a lot of time and effort from a skilled tattoo artist otherwise you will not get the almost photographic quality associated with it.