75+ Versatile Rib Tattoos Designs & Meanings – All Types (2019)
These are types of tattoos that placed on the rib of a person. These tattoos can only be seen by the public if the person wearing it wants it seen. Therefore, it needs boldness to display it since you have to expose part of your flesh.
Rib tattoos may not have some general meanings that can be highlighted since they are named from the area of placement.
Every rib tattoo has a different meaning and it depends with the symbol that forms the main tattoo. There different types of rib tattoo and below are some of the cool types of rib tattoos.
Contents: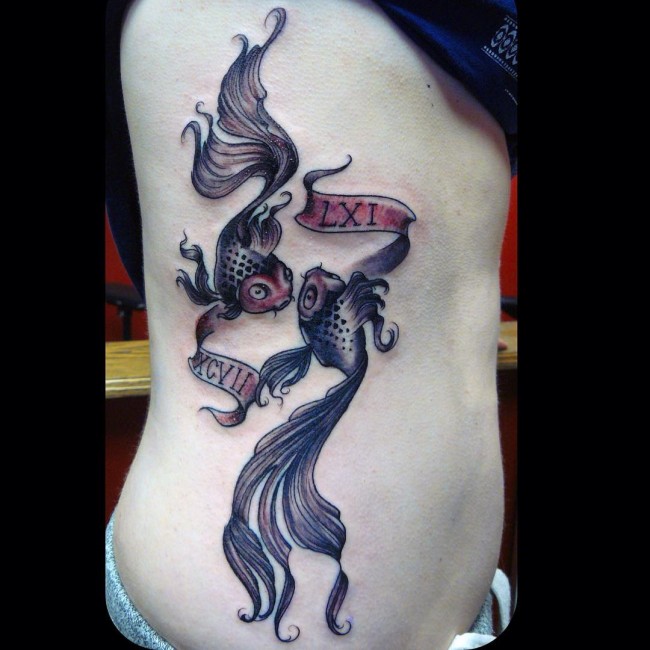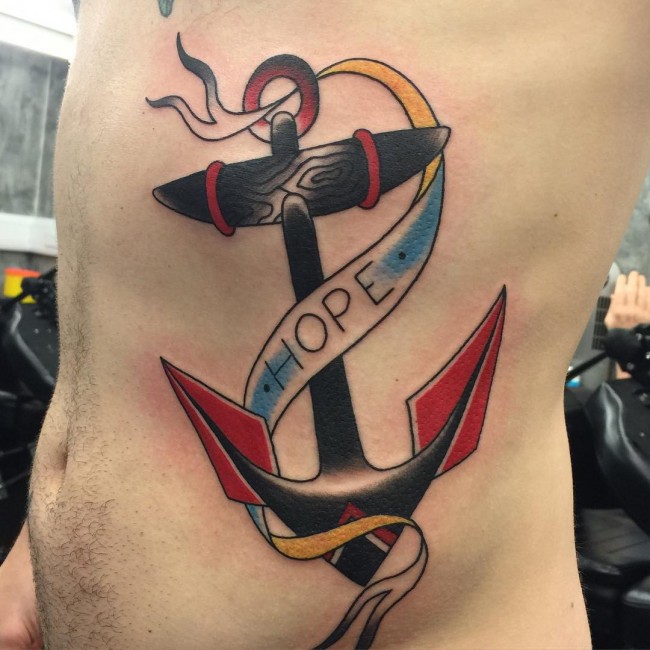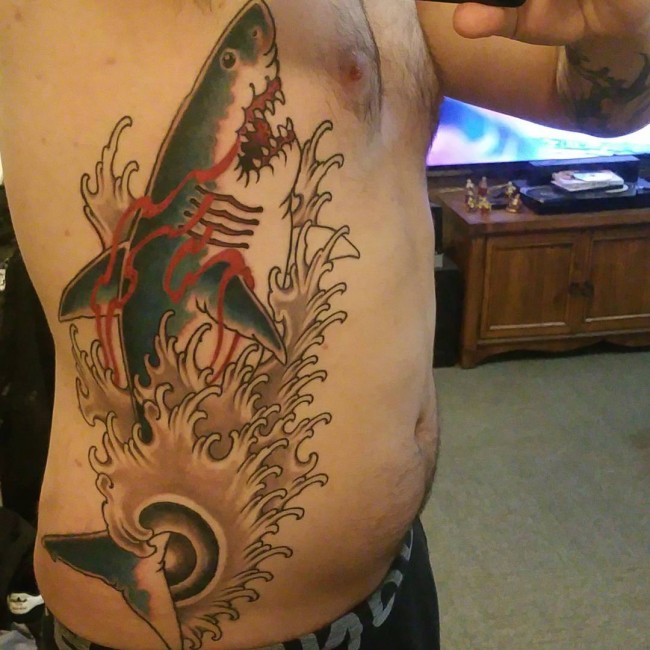 Types of Rib Tattoos
This comprise of a phrase of a paragraph with words that have deep meaning. This tattoo is very common among women. They use it to write love messages to their partners. The phrase may contain any message depending with what somebody wants to symbolize.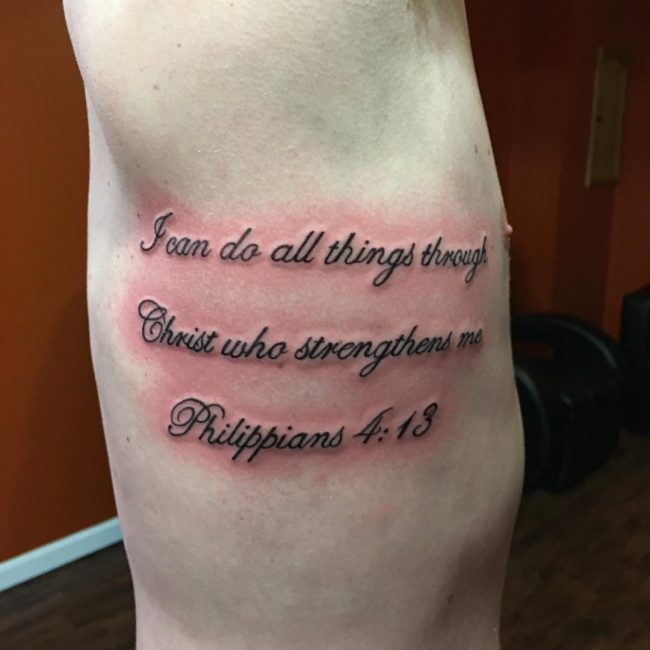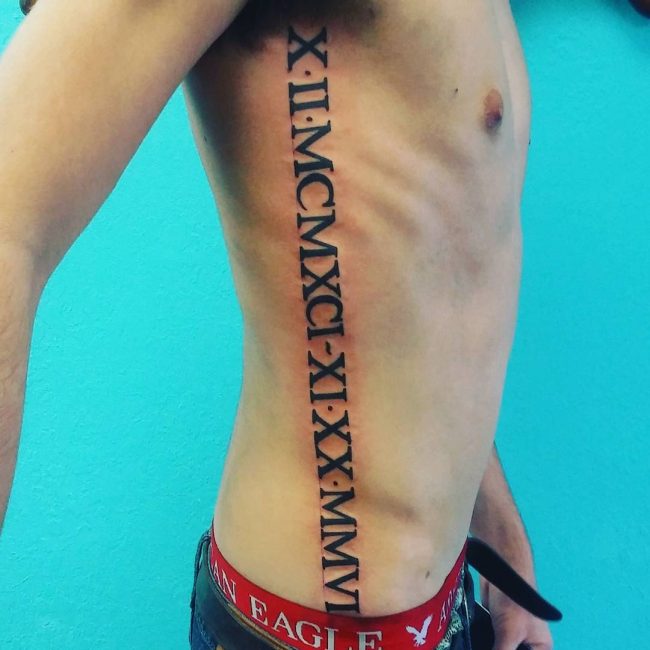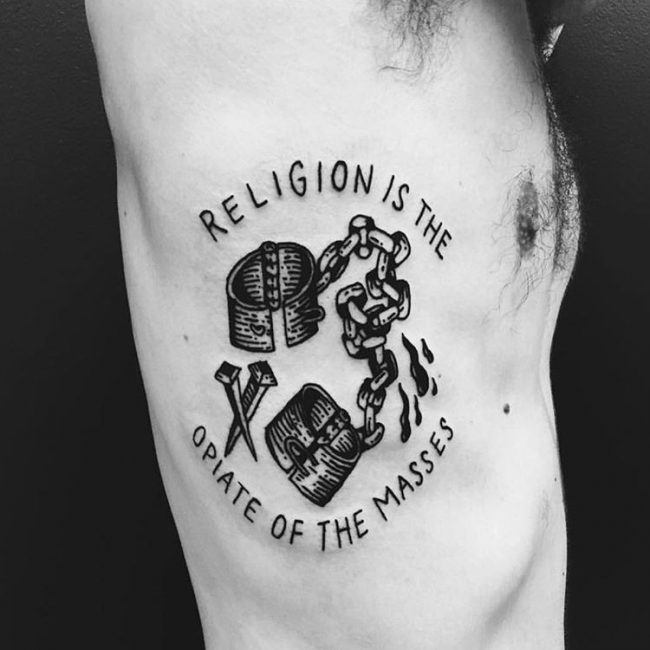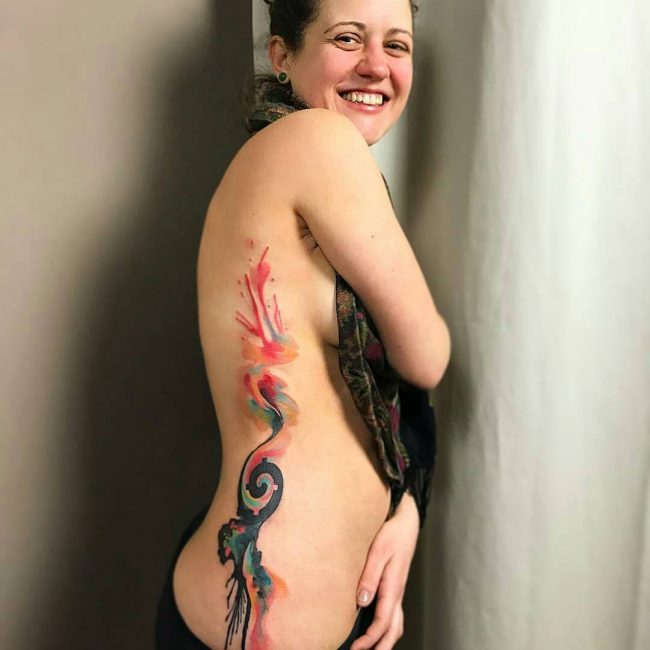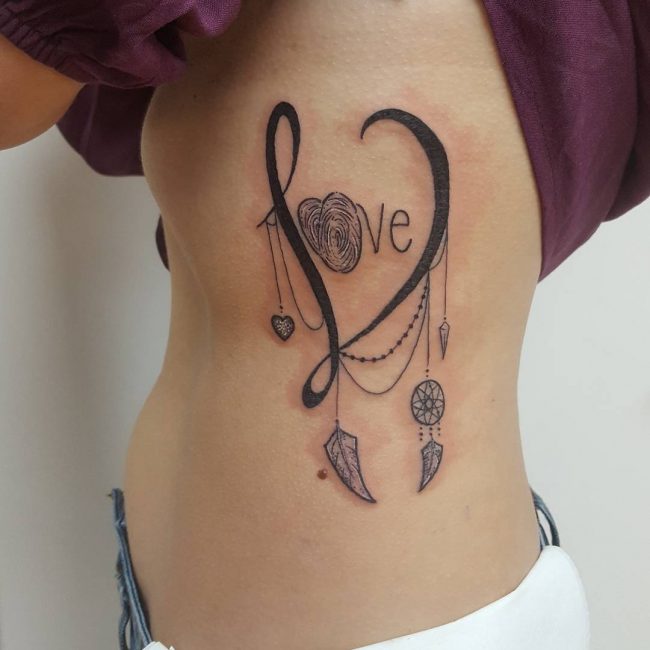 Rose tattoos are very common. A rose tattoo placed on the rib makes a tattoo a ribcage tattoo. Rose tattoos are used to symbolize love. It impresses when placed by ladies on the rib.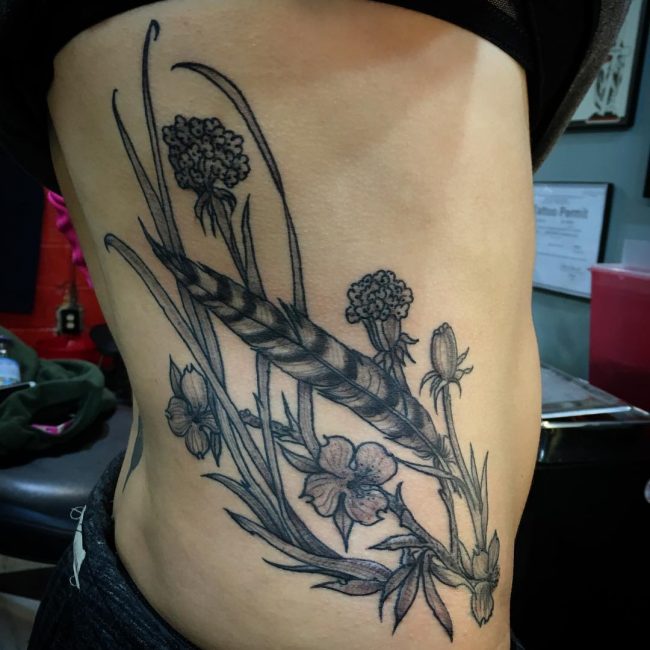 A peacock is one of the beautiful creatures in the world. A tattoo comprising of the peacock and other elements placed on the rib has always been a cool design. It can be added some elements to have a specific meaning.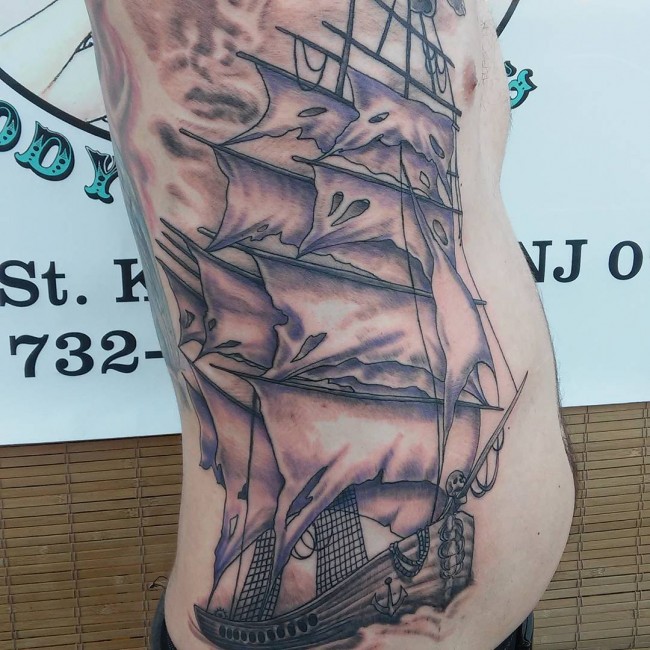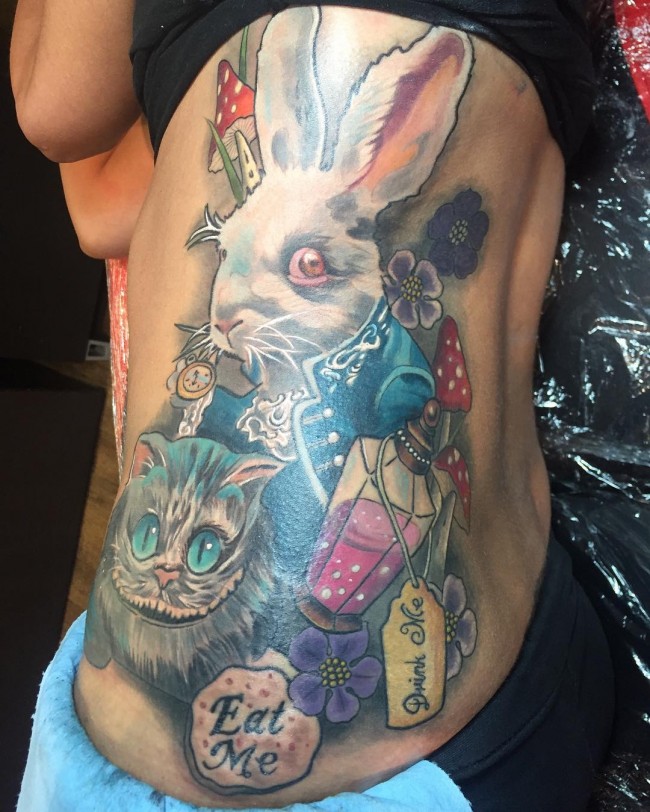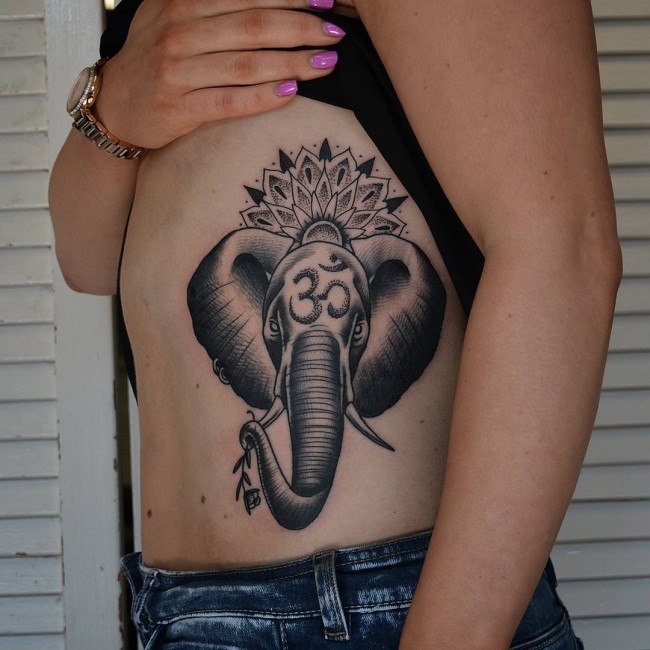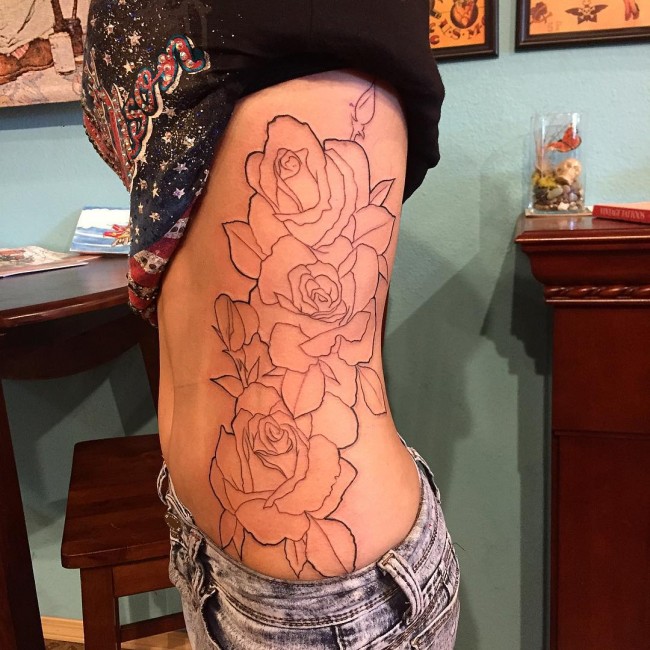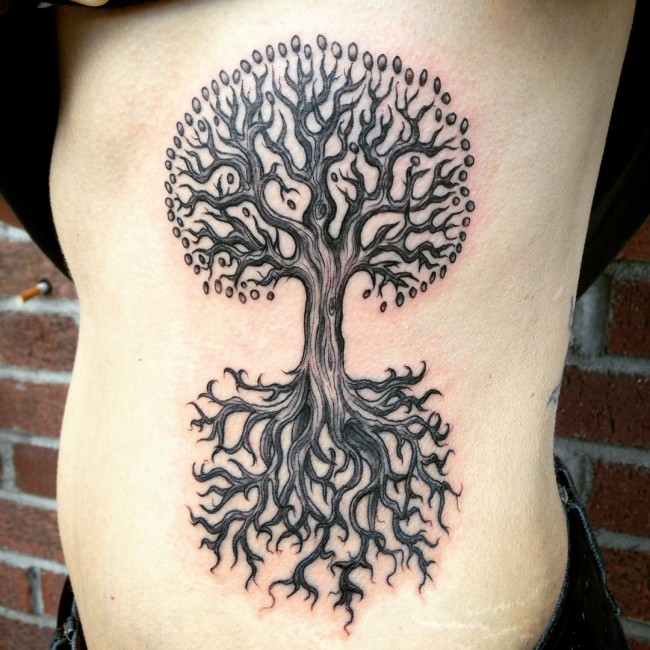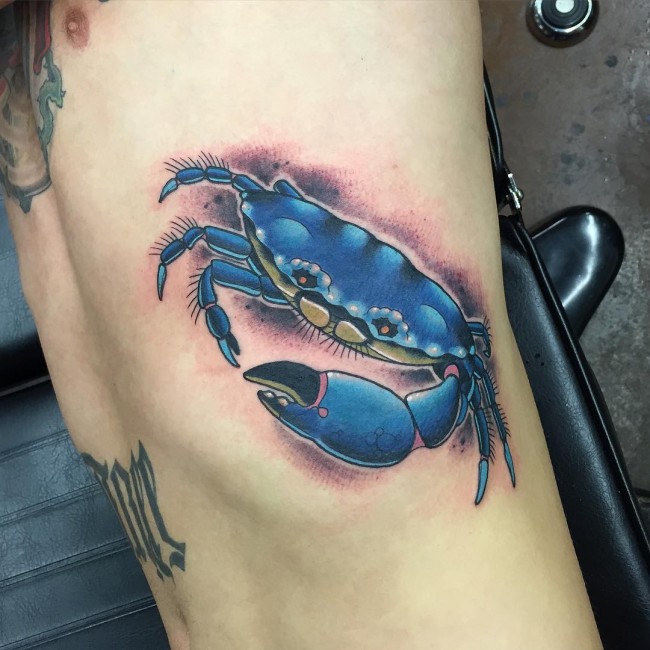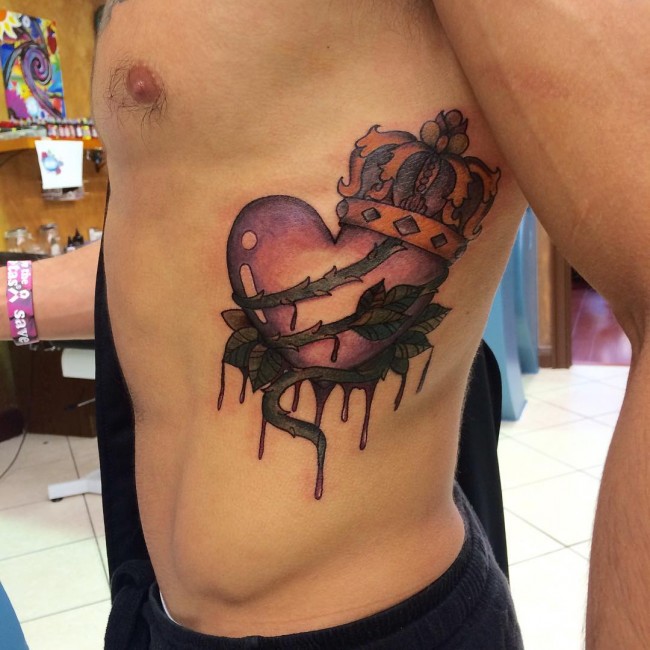 Garden and dress rib tattoo.
A garden is known to consist of many plants of different kinds. In this tattoo, flowers of different kind are included to appear just like how they appear on a garden and on top of it; an image of a dress is added.
This is a tattoo common among women and due to its size; it is mainly placed on the rib.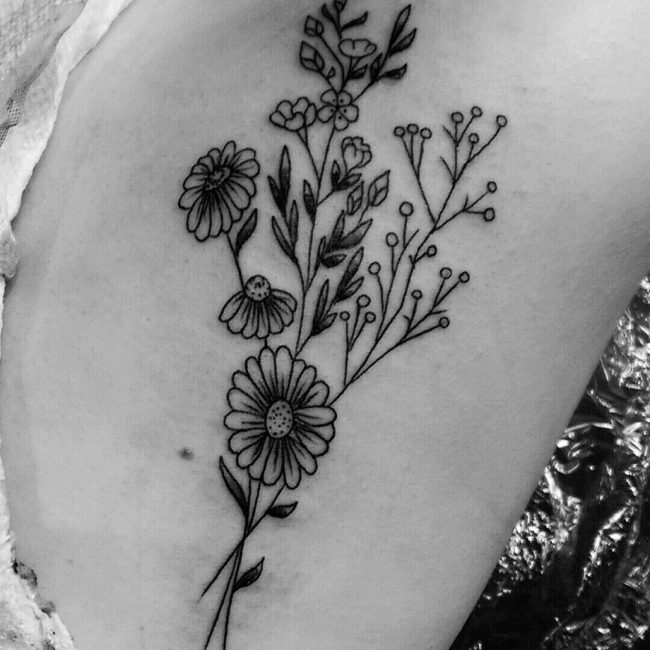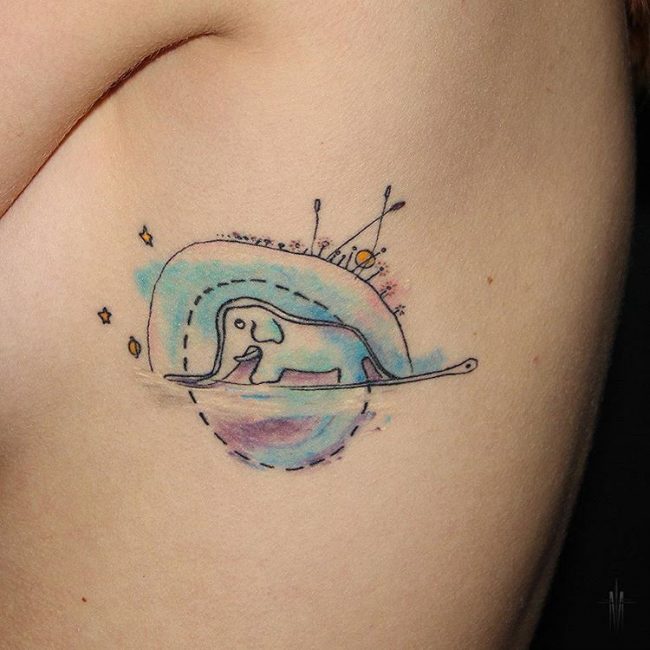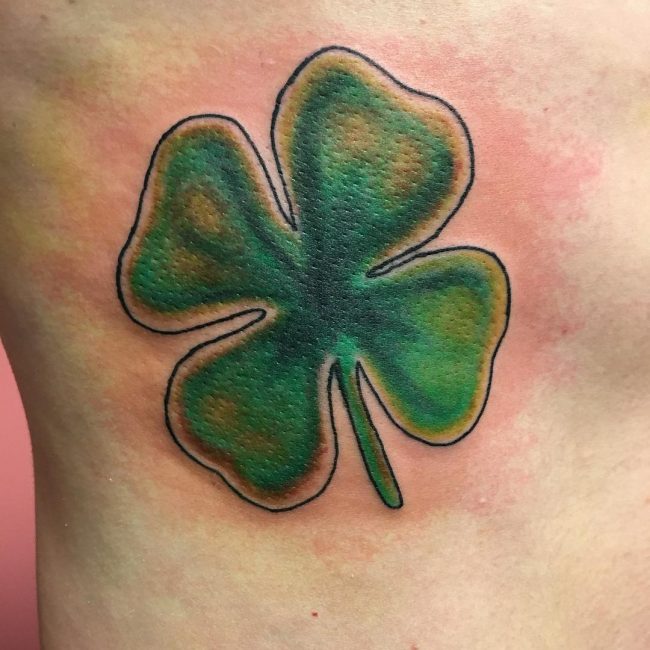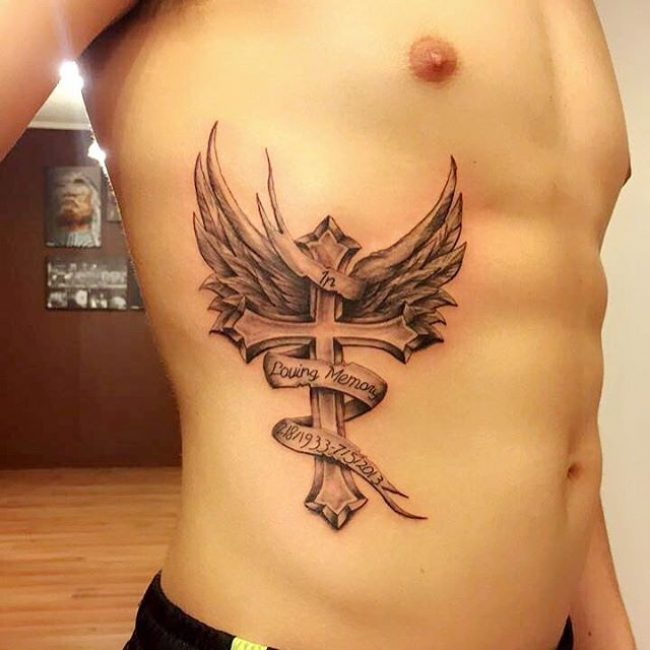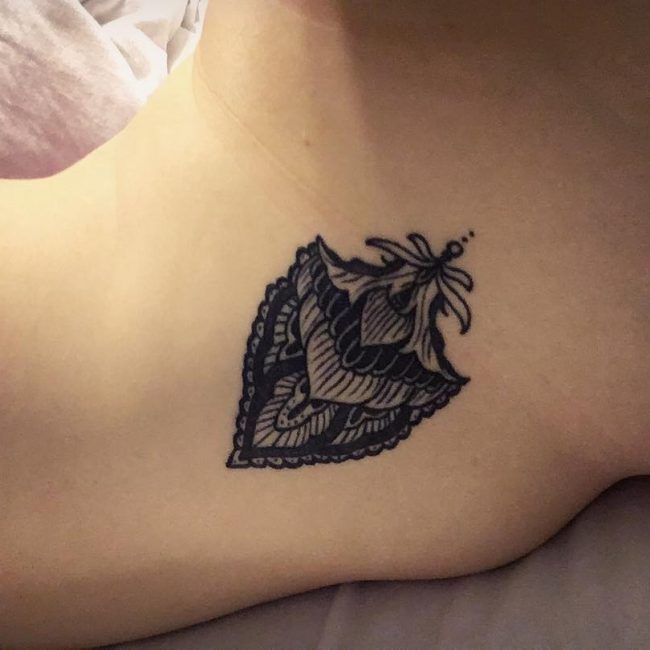 The symbol of a cross has a lot of meaning in different cultures. A rib cross tattoo comprises of a cross painted in black. It is placed on the rib and some wordings may be added either on top or at the bottom. It is a tattoo that fits both men and women and looks nice.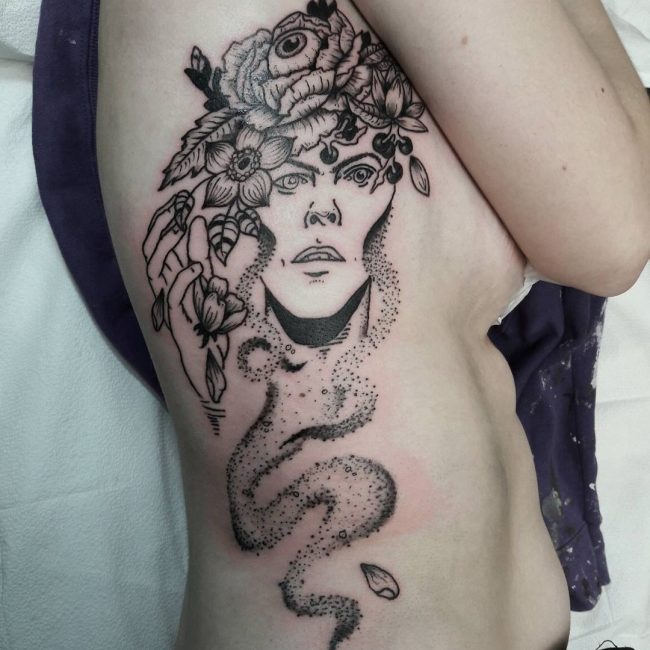 Dream-catchers Rib Tattoo.
A dream-catcher is symbol that has been used to either catch good dreams or spell bad dreams. People use them to symbolize best wishes. The dream catcher tattoo consists of this symbol and is mainly placed on the rib thus becoming a rib tattoo.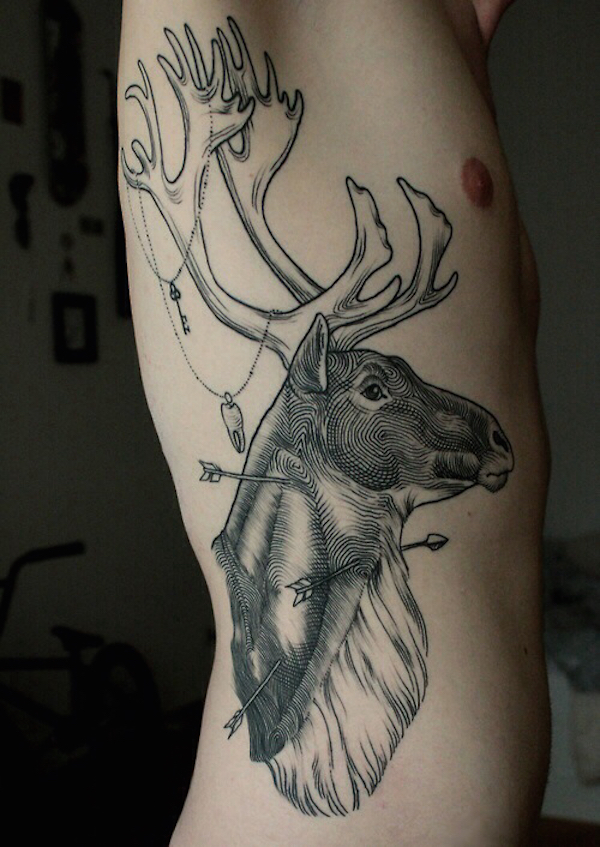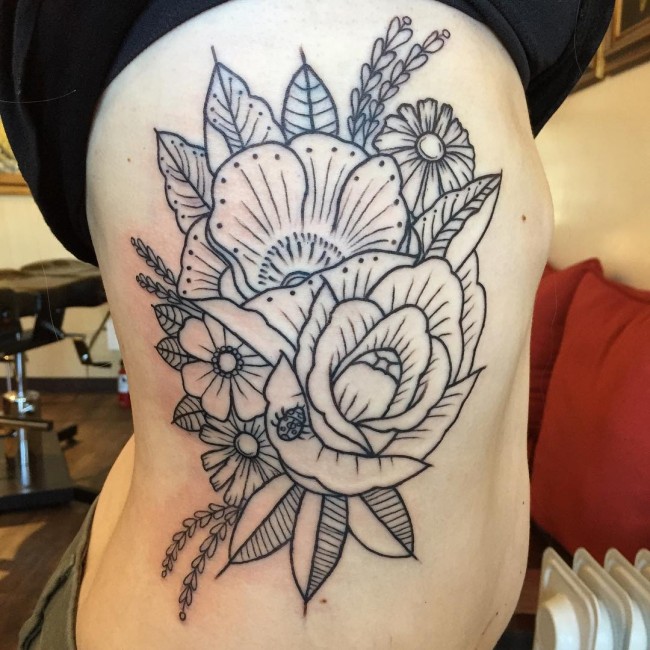 Shooting stars Rib Tattoo.
This tattoo consists of stars arranged in a nice way and in different sizes. The tattoo is also decorated with some lines that run from the stomach to the upper side of the rib cage.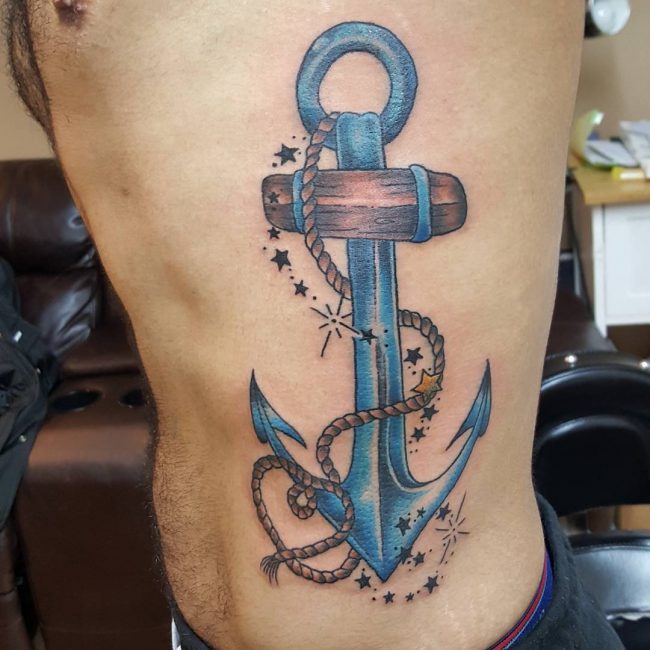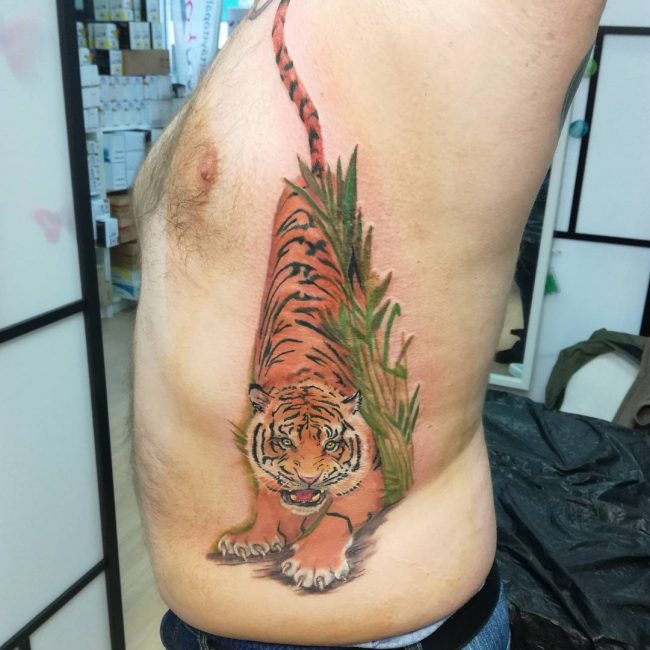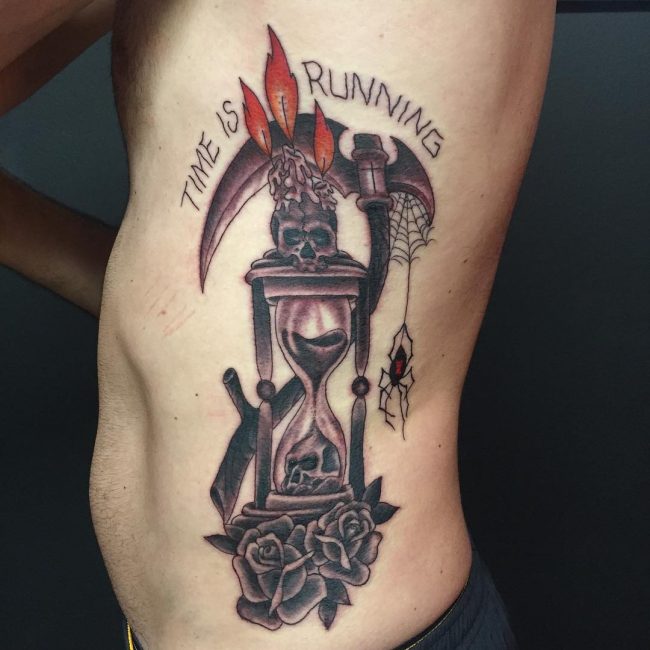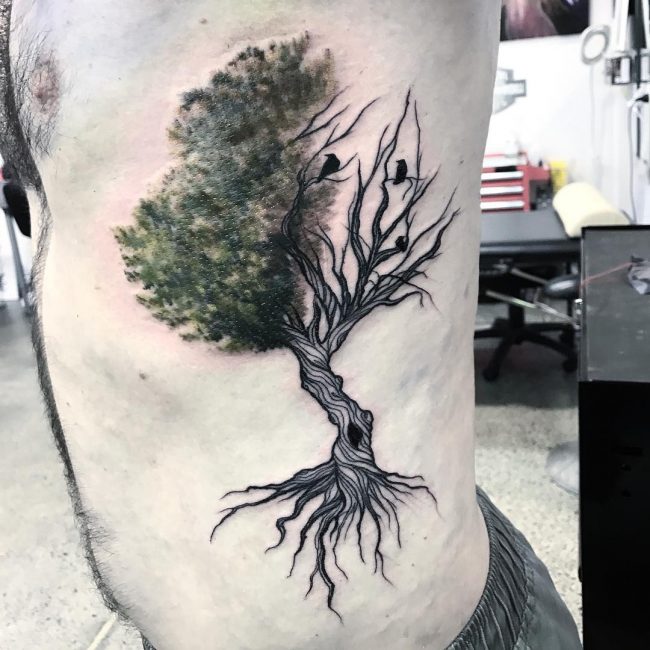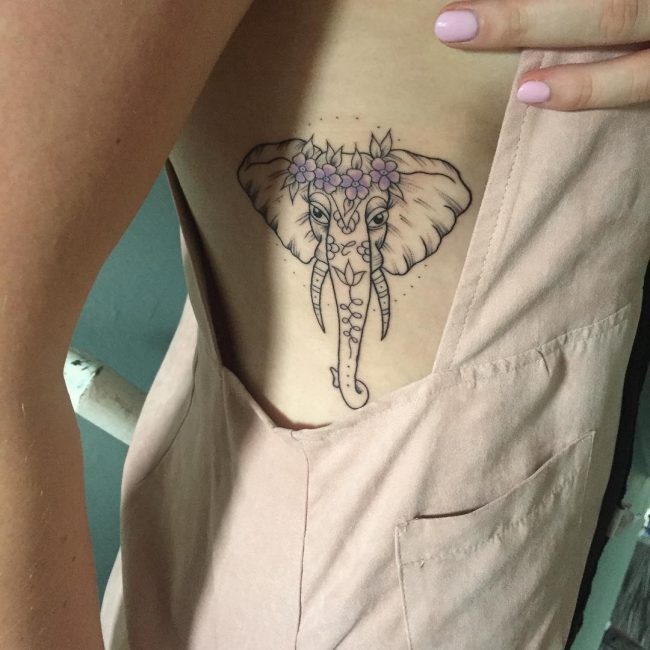 Birds and Dandelion Rib Tattoo.
This is another beautiful rib tattoo. It consists of birds flying out of a dandelion. Again some parts of the dandelion are also drawn being blown out of it. This is mainly done in black color. It is placed on the rib due its size.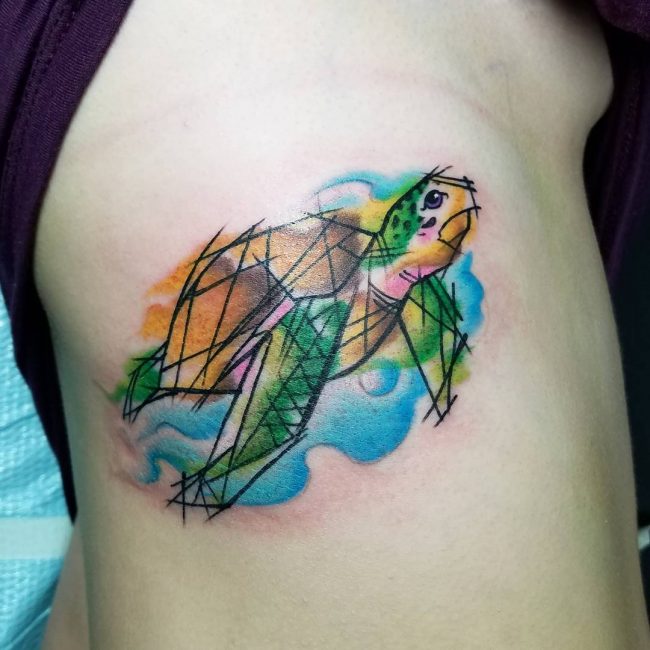 It is a tattoo that involves painting of Greek monster called Medusa. Medusa is a shape of a lady with snakes on her and she is drawn without clothes holding a rat with one hand. It looks strange but still a cool rib tattoo.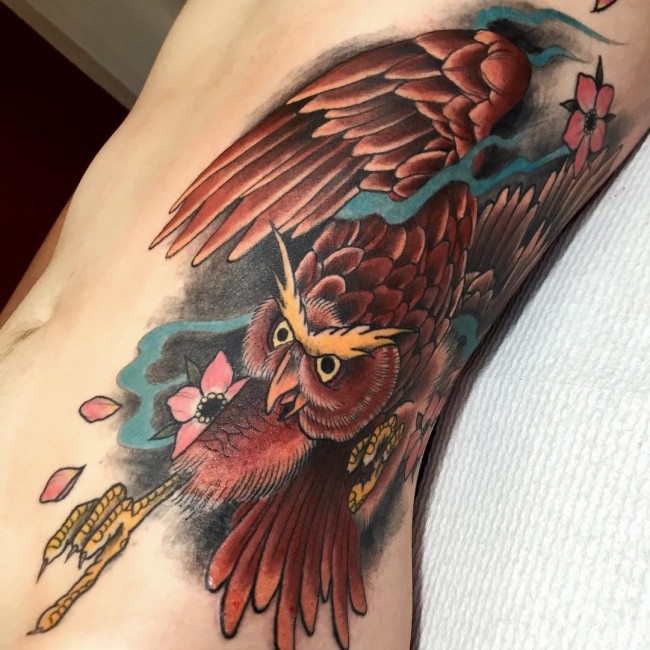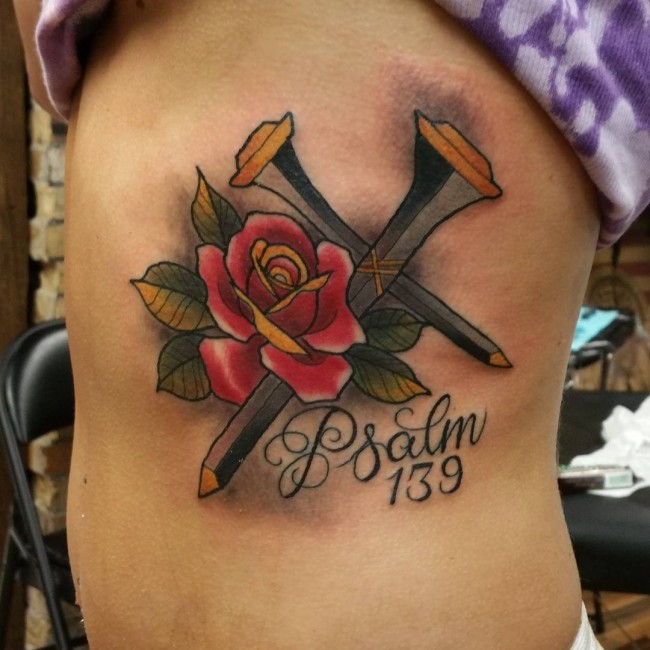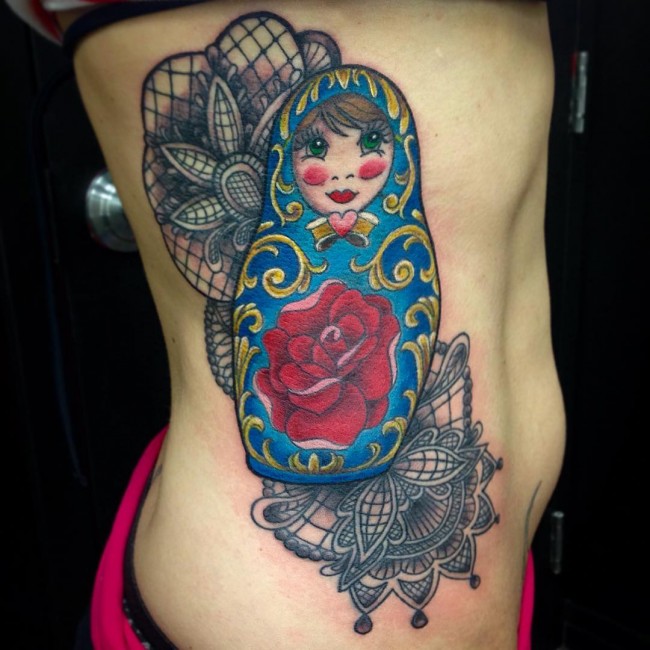 The symbol of an angel is commonly used as it is associated with protection or messenger. An angel rib tattoo consists of an angel painted on the rib. The angel could be posing in different ways whether bending, flying or sited.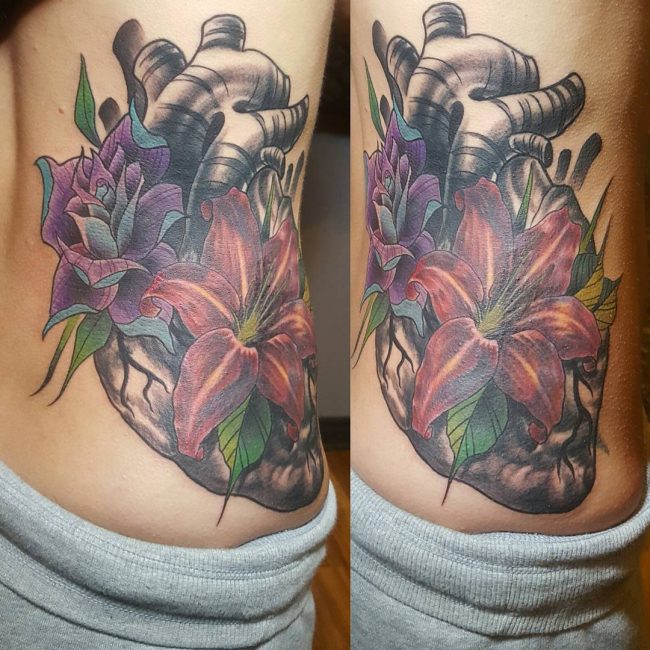 This tattoo comprise of a face painted on the rib. The face could be a real image of person or just a cartoon. It is common among men since they have the face of their girlfriends as a tattoo. The face may be decorated with flowers besides it.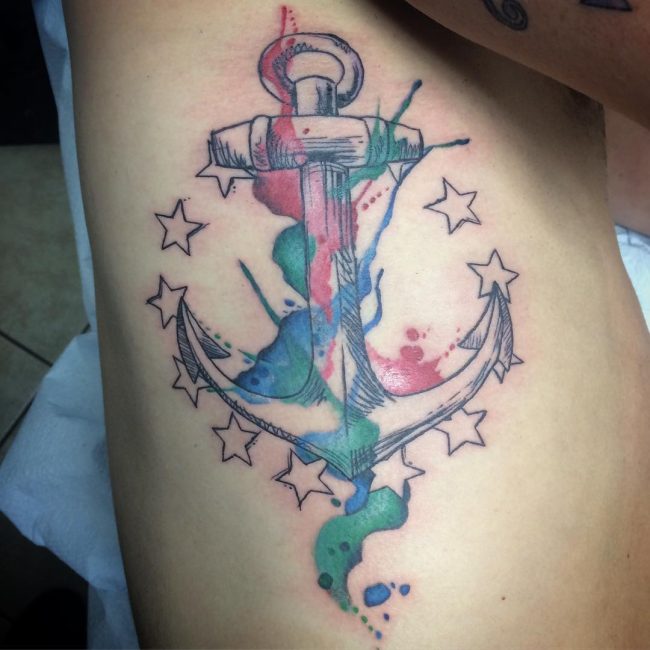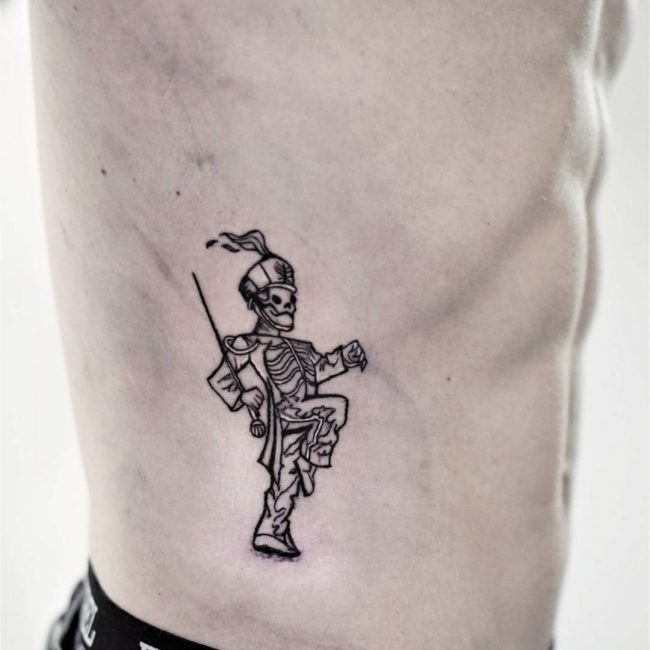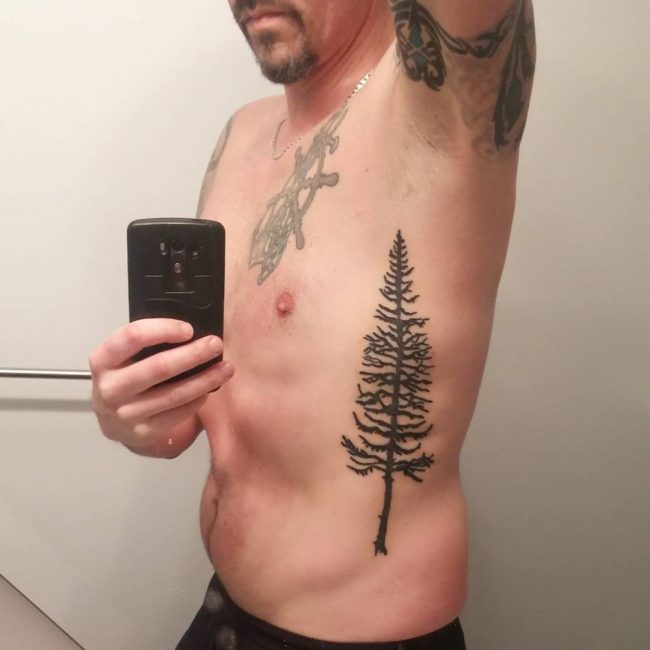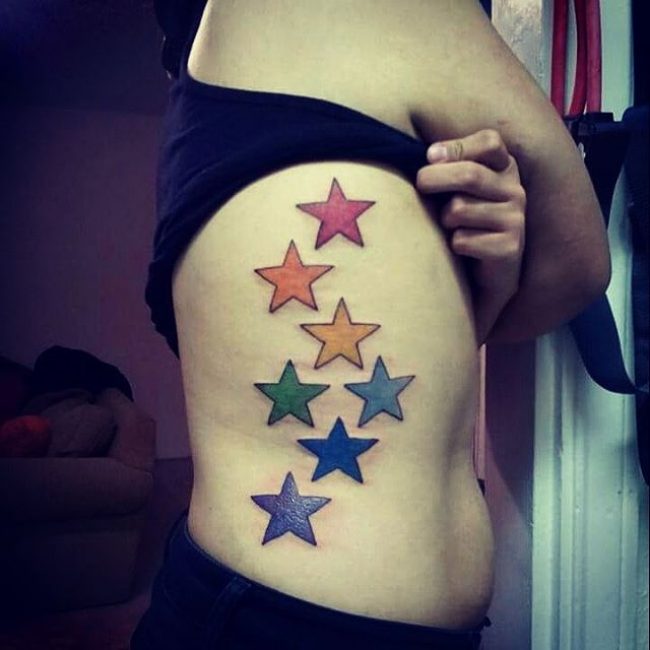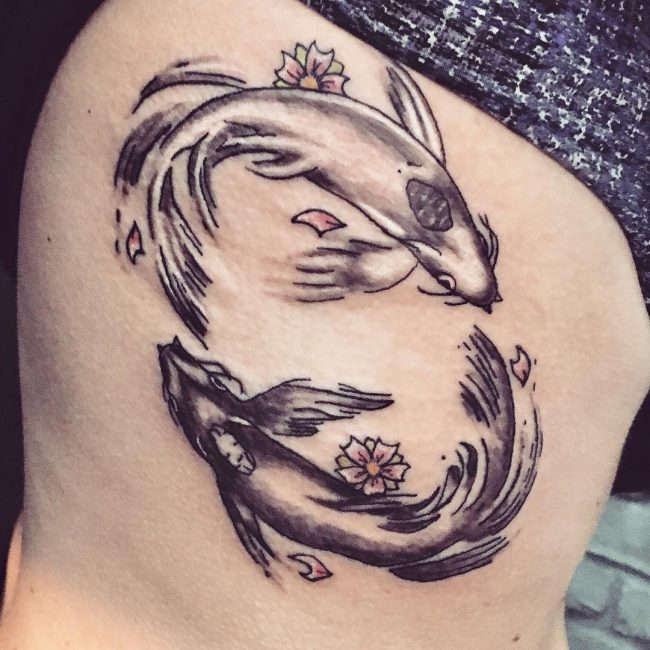 Skull tattoos are very common since they used to represent the life after death or some danger. They are some of the skull tattoos that are placed on the rib making it a skull rib tattoo. The skull in this tattoo is mainly the skull of the head of a person.
Since skull tattoos could be frightening, people prefer to place them on the rib to avoid being noticed by the public.
A dragon is one of the animals that have been used in the tattoos. Its fierce nature makes it look good on a tattoo. A tattoo with a dragon placed on the rib is called dragon rib tattoo. They are mainly done in black color without many decorations.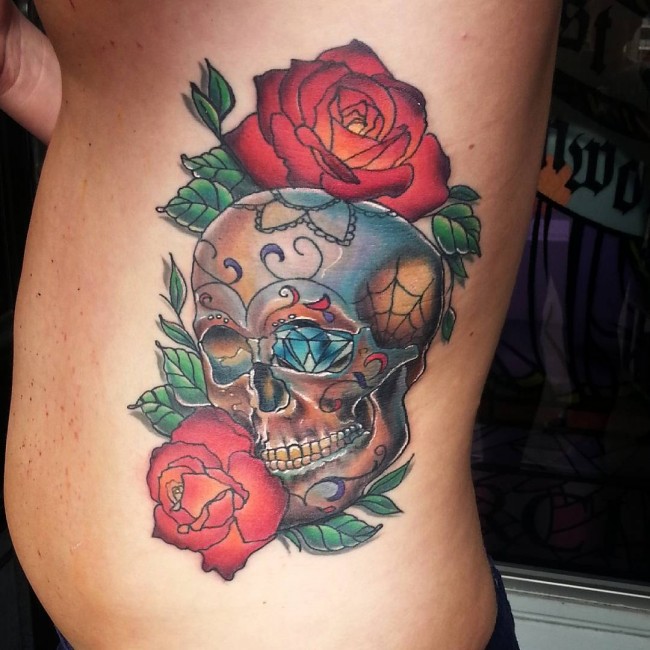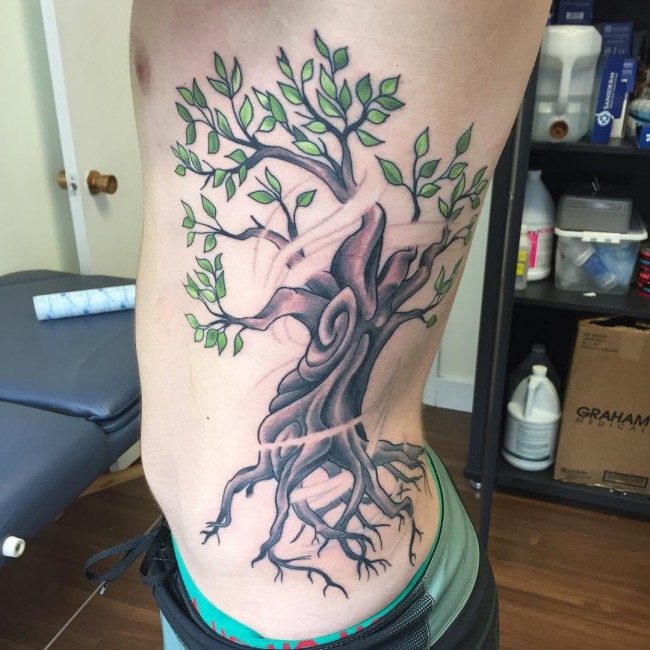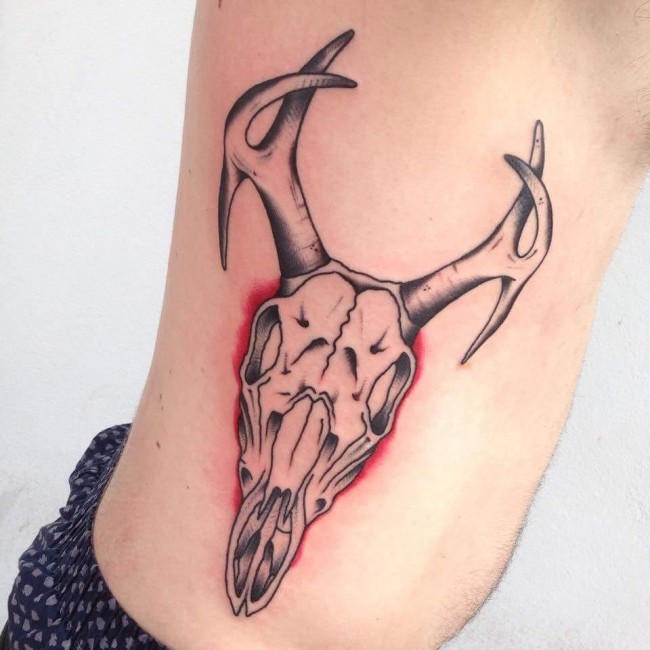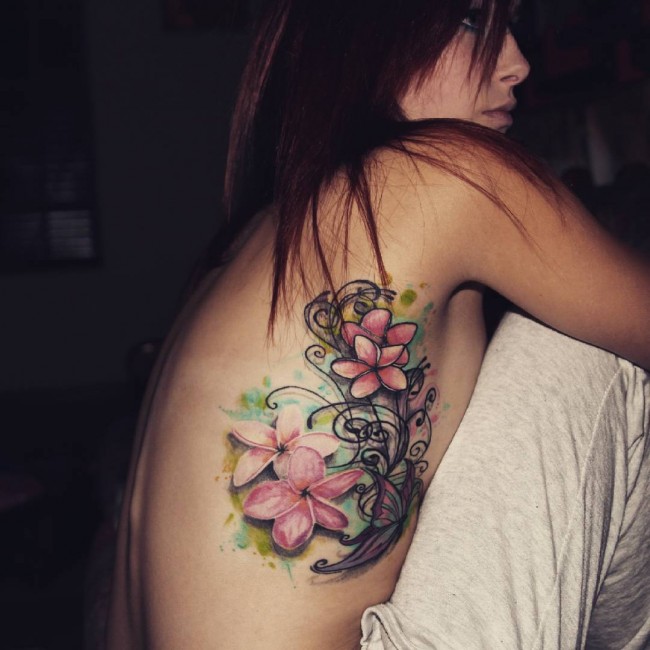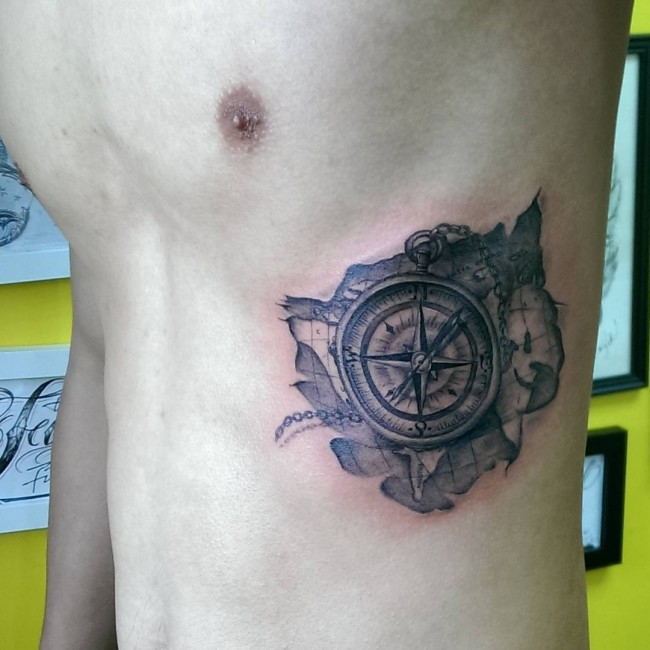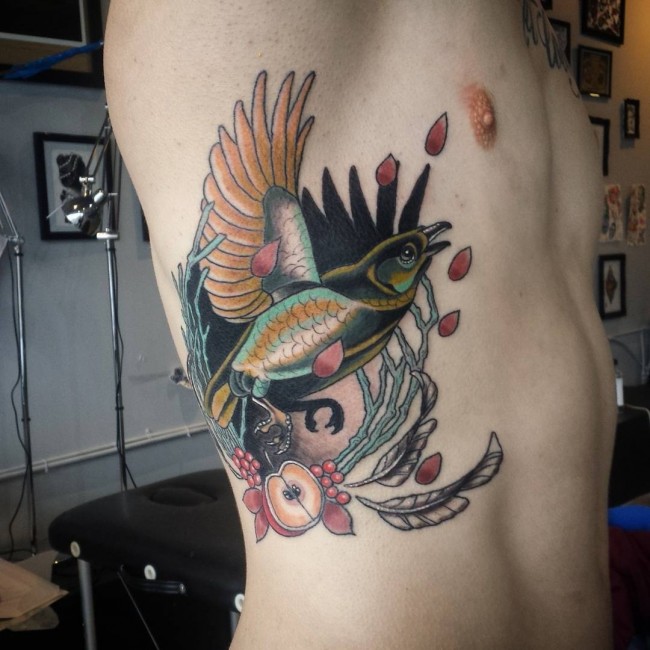 Dates are very common in the tattoo world. They are used as symbols of memory. A date rib tattoo may contain date of certain day that a special event happened to the bearer. The date may be accompanied by some words.
Cartoons are used to represent actual message using drawings that are not real. Cartoons are very common even in movies and newspapers. Cartoon rib tattoos consist of a pictorial in cartoon with some message in it. They are nice tattoos and sometime can be humorous.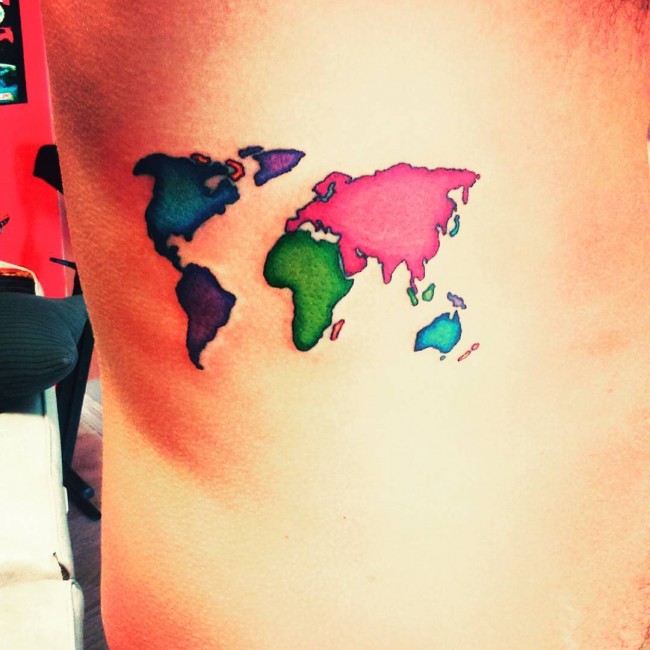 The symbol of a dove is mainly used to represent peace. A dove tattoo placed on the rib forms a dove rib tattoo. The dove may be either flying of just holding on to a certain branch. It is one of the good looking rib tattoos.
An owl is another creature that is common in tattoos. This tattoo comprises of an owl sitting on a compass with the four main paints. What is evident on this tattoo is the eye of the owl. It is mainly done in color black. This tattoo is mainly worn by men.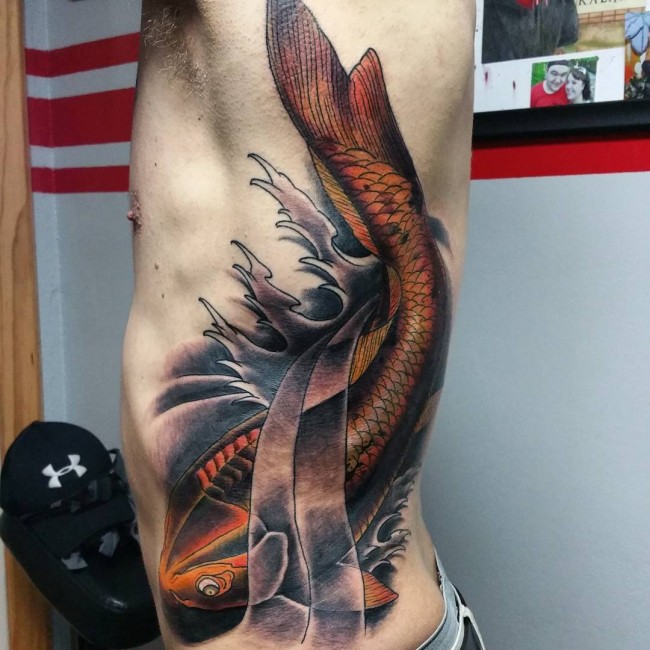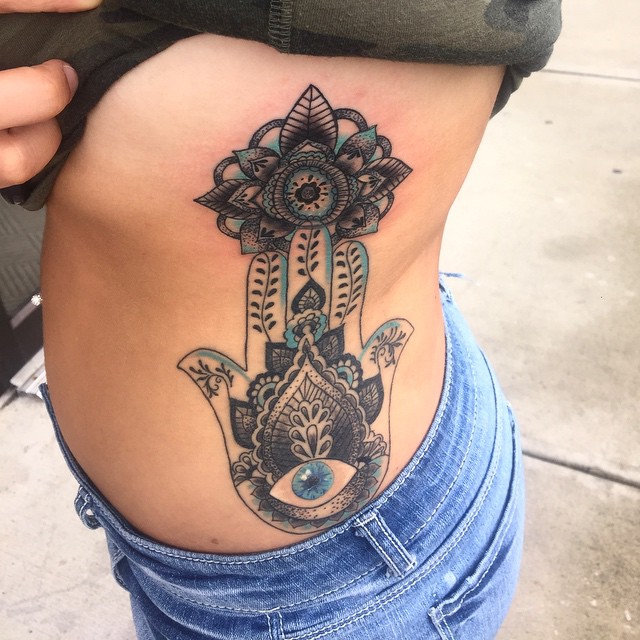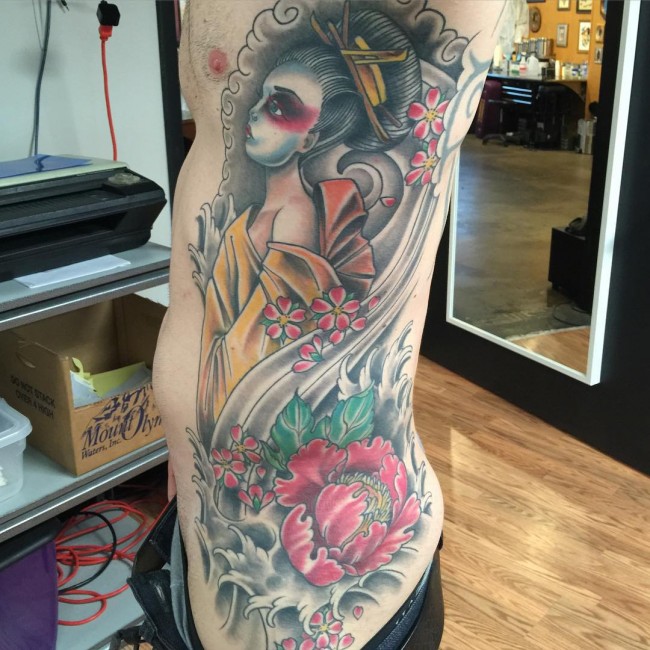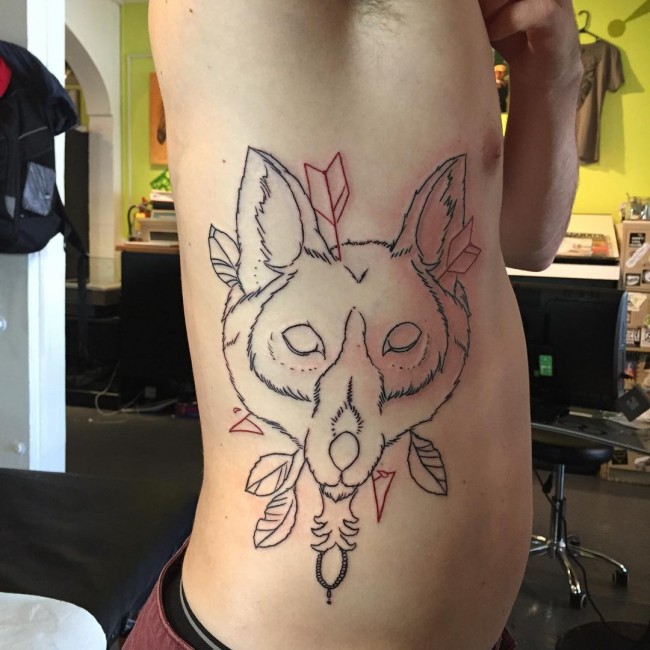 Rib tattoos are so many since many types of tattoos can be placed on the rib. If you would like to a have a tattoo that either requires a lot of space or it may not be appreciated by the public if you exposed it, then it is advisable to consider having a rib tattoo. They are good looking and really cool.