75+ Gorgeous Hibiscus Flower Tattoo Meaning and Designs – Organic and Natural (2019)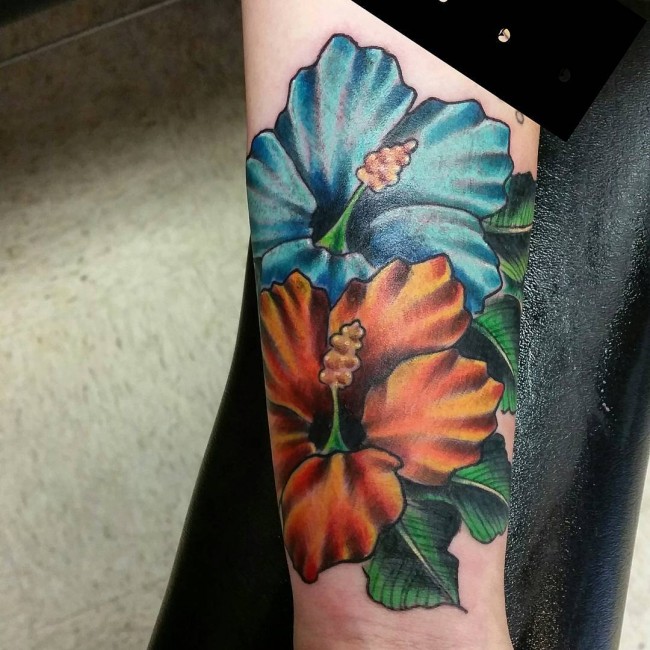 One of the most fascinating flower tattoo designs ever inked are the hibiscus tattoo designs. Flower tattoo designs are in the category of common tattoo designs, but hibiscus tattoos are not in that category. The flower tattoos may not be very popular, but most women like them.
The flowers originating from the Pacific come in several colors and sizes with each color and size denoting a different meaning. This is why most women select the flower designs to reflect their character and personality.
Contents: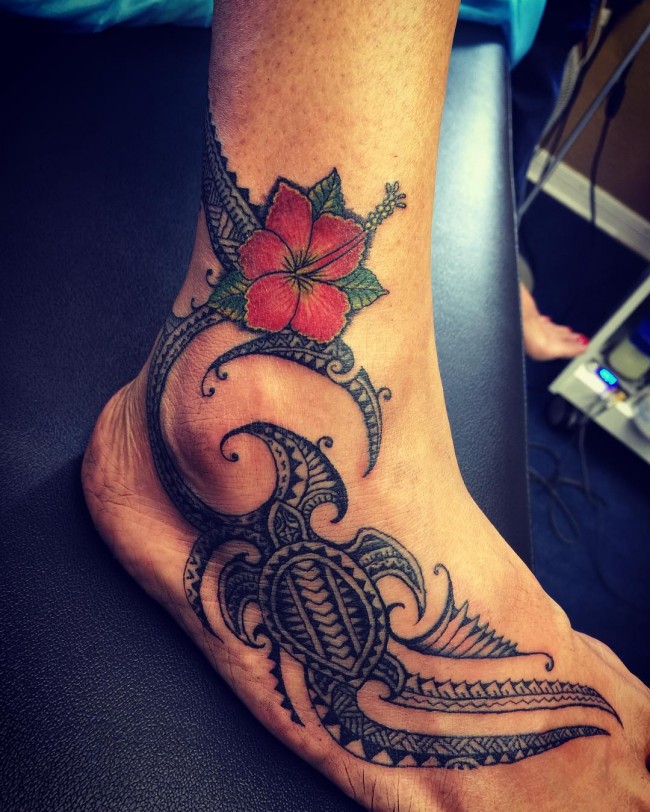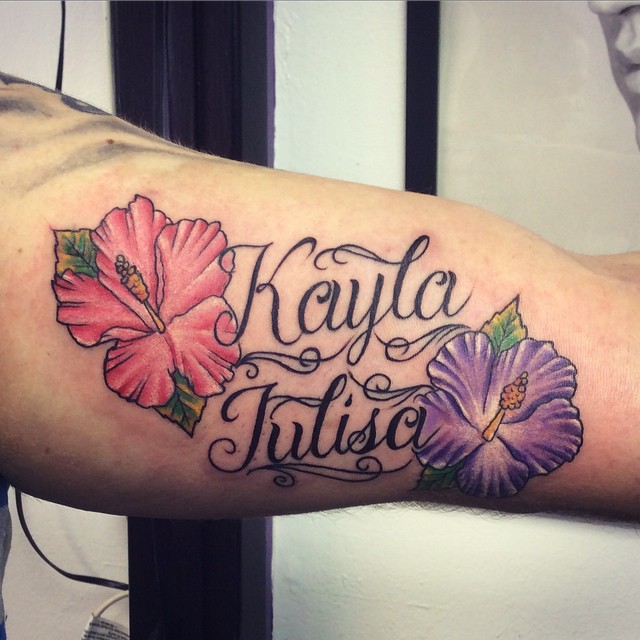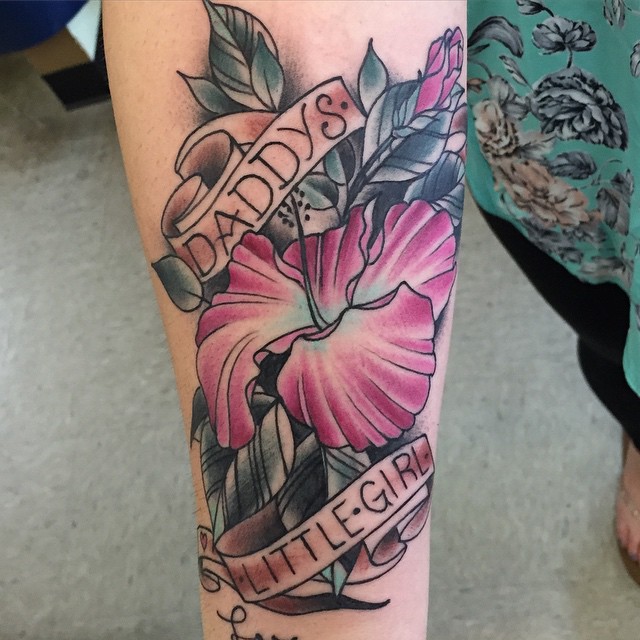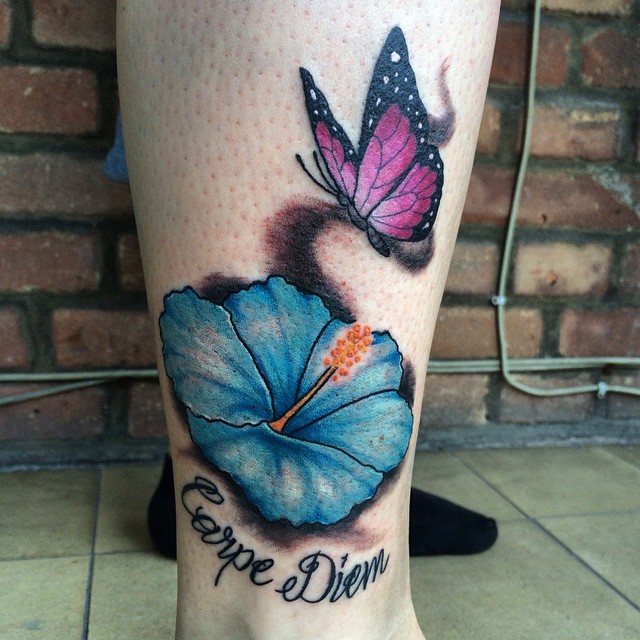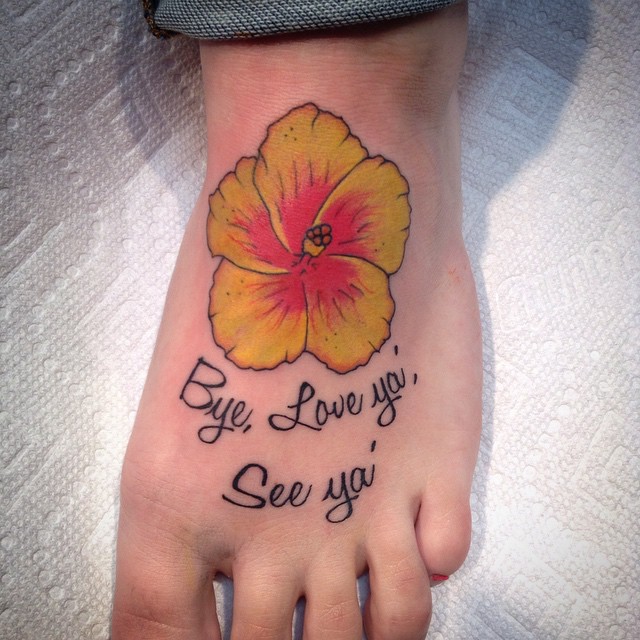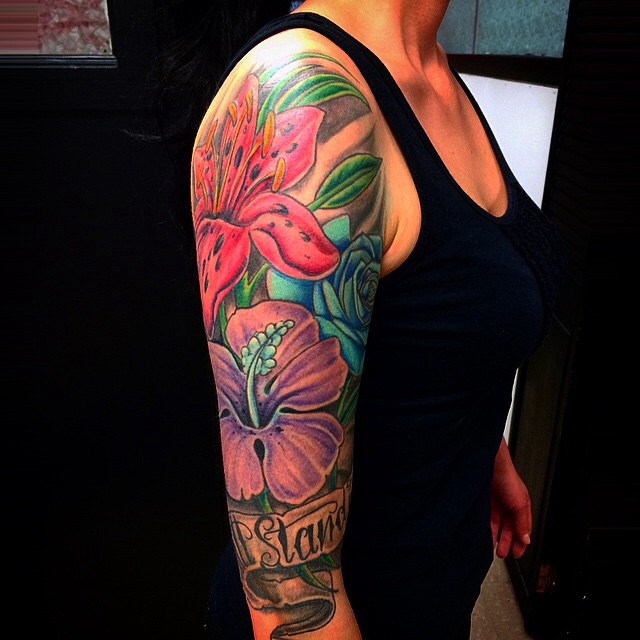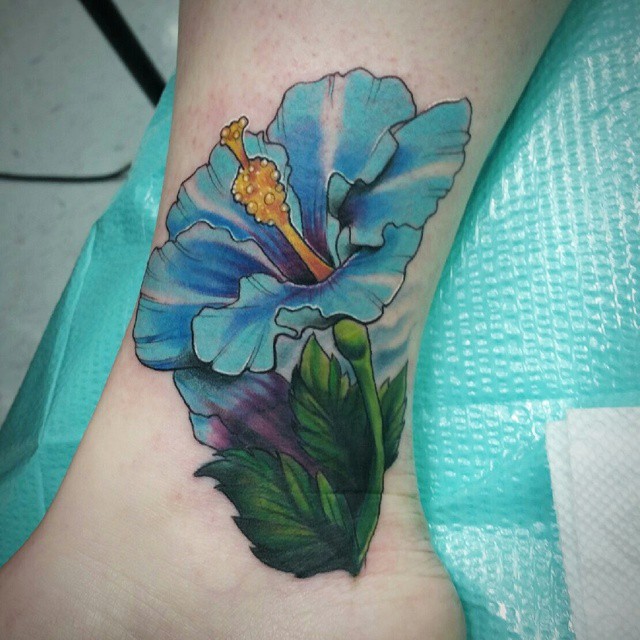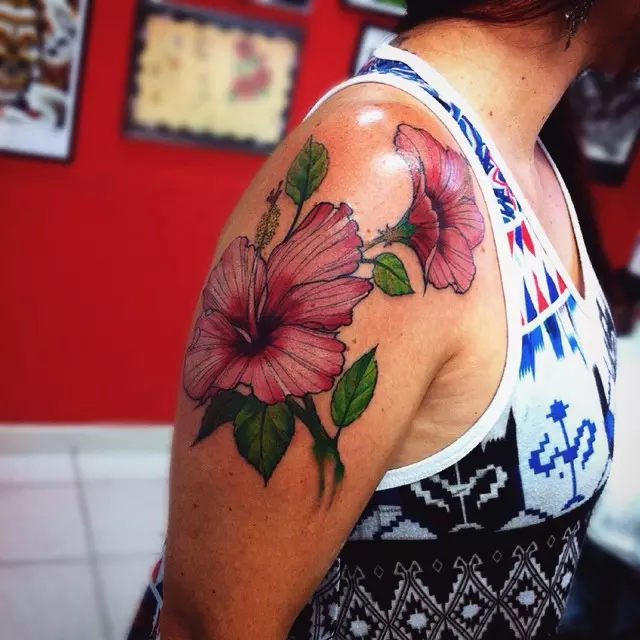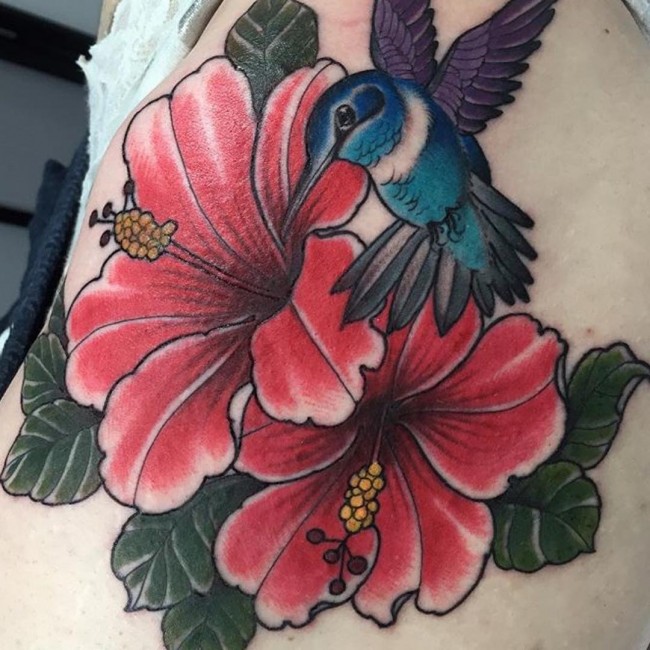 History of Hibiscus Flowers Tattoos
Tattoos express the imagination of individuals. They also represent the person's creativity and inner soul in a more visual appealing way. Any tattoo design you get justifies it all. Hibiscus tattooing has been present for centuries.
It is an old body art that dates back to the medieval times when the ancient mariners inked their bodies for symbolism or fashion purposes.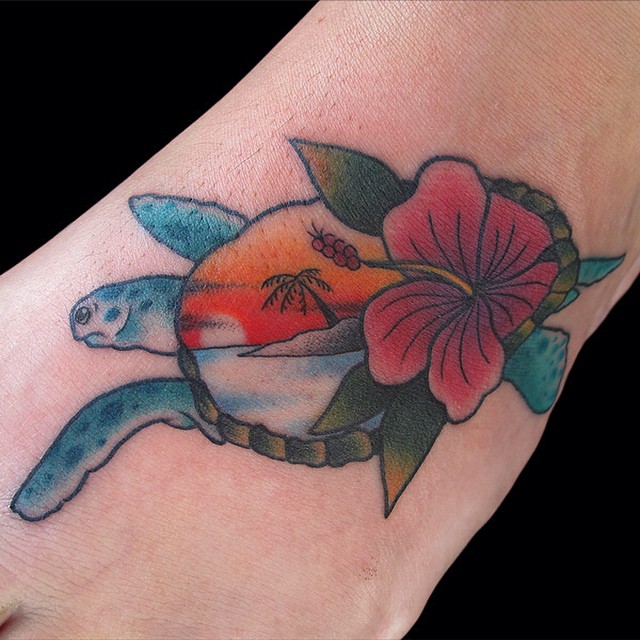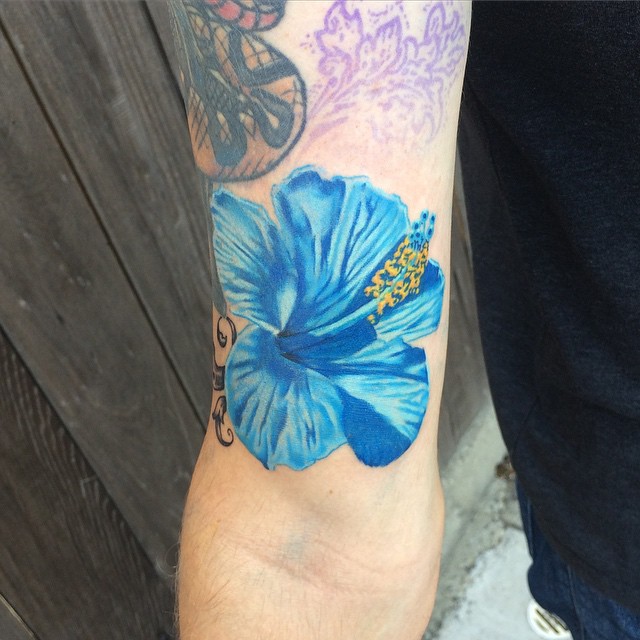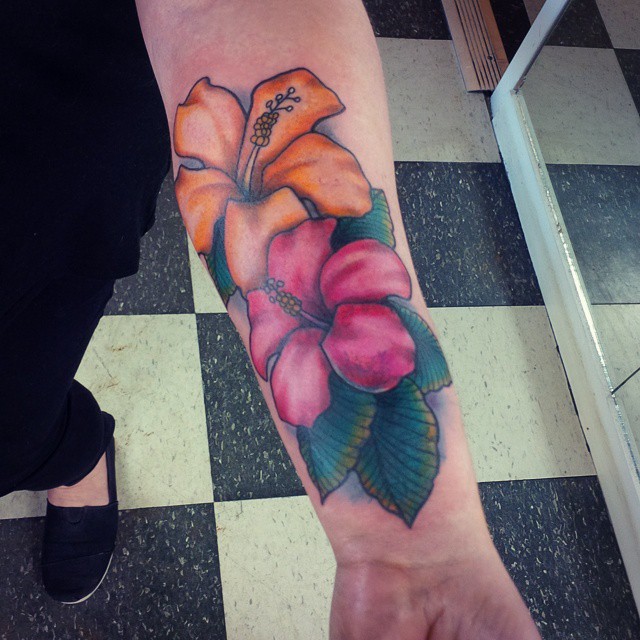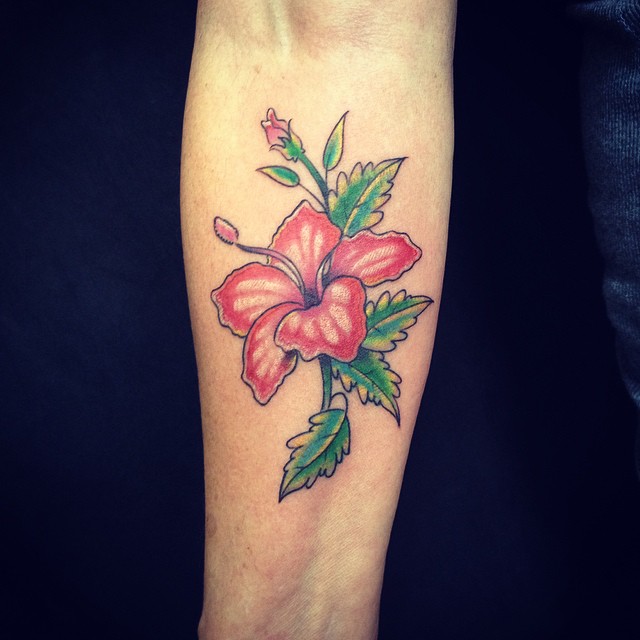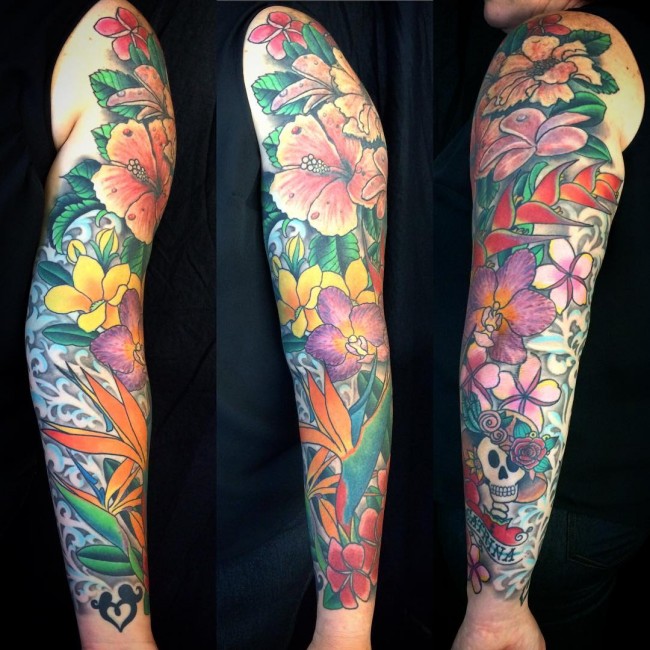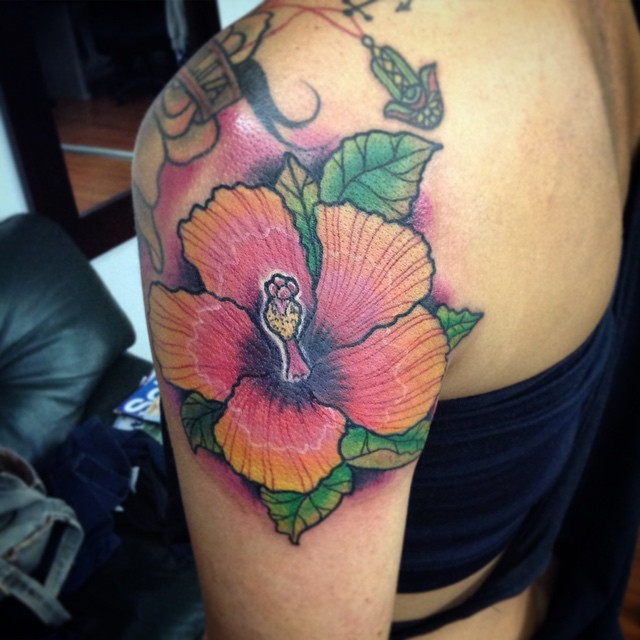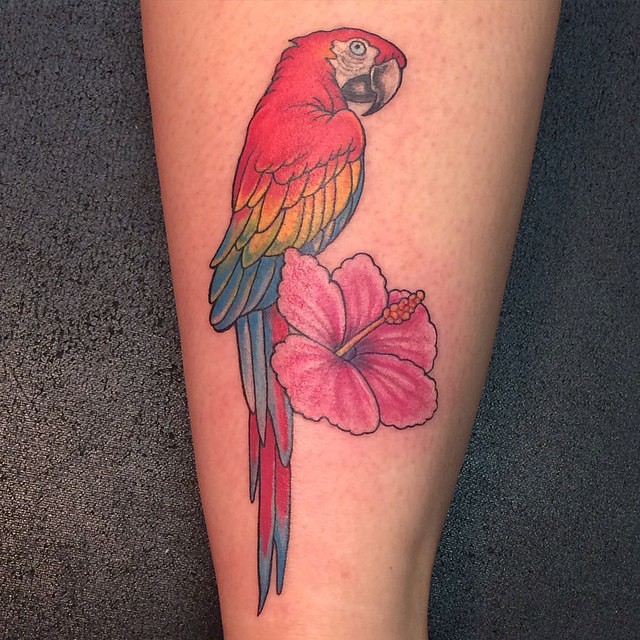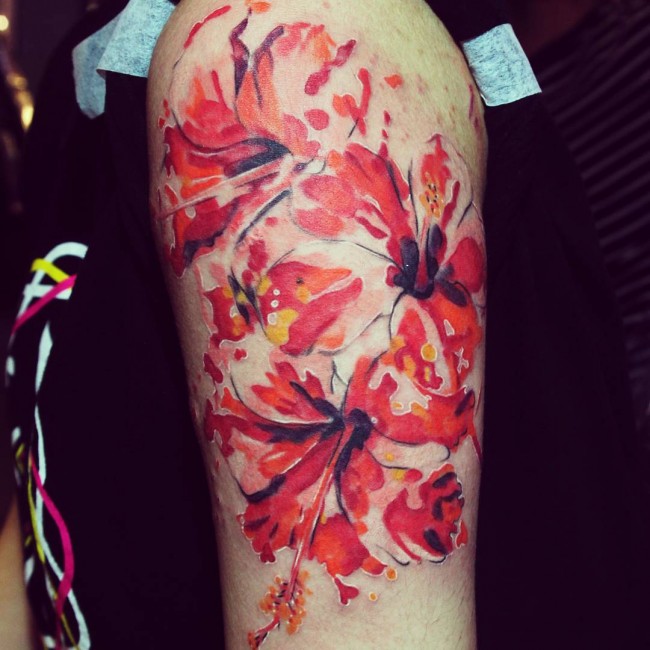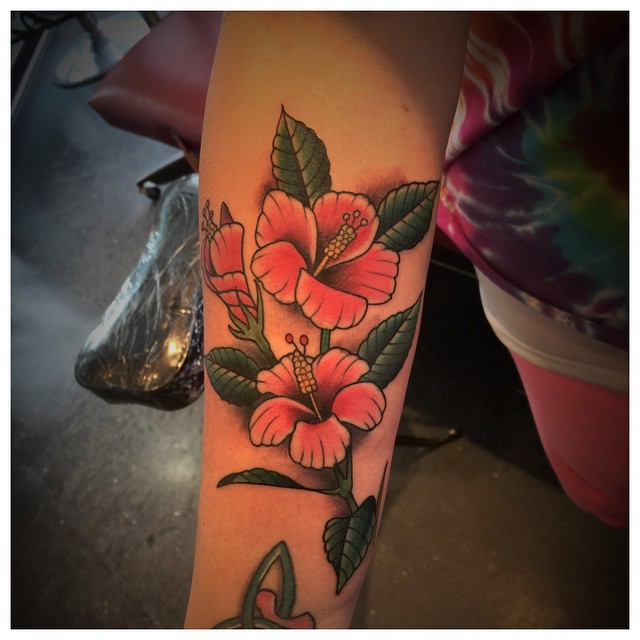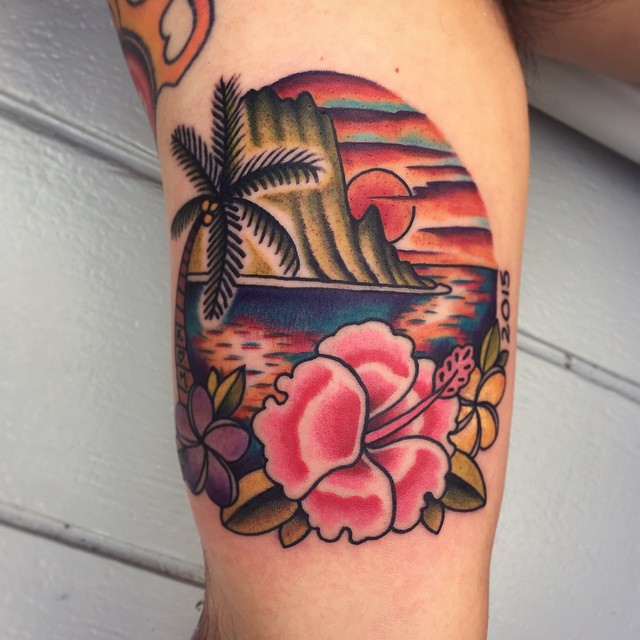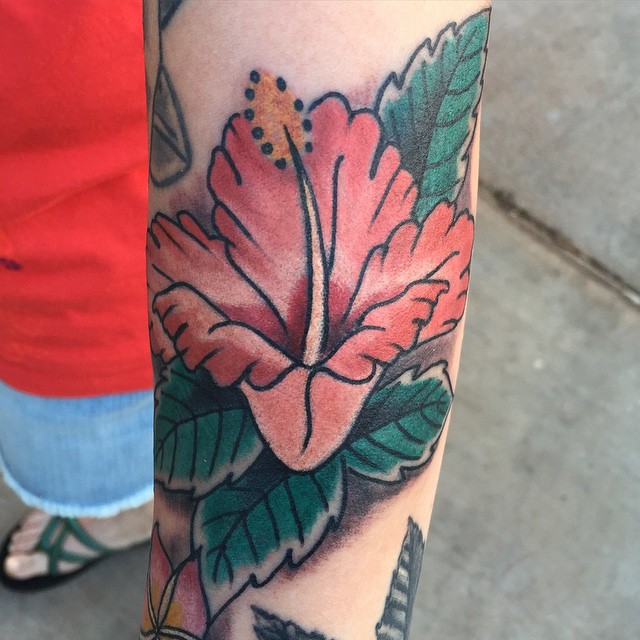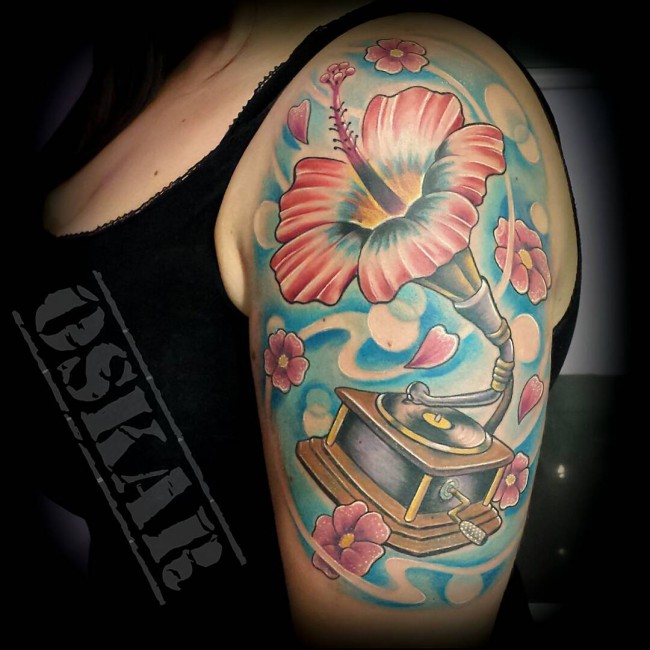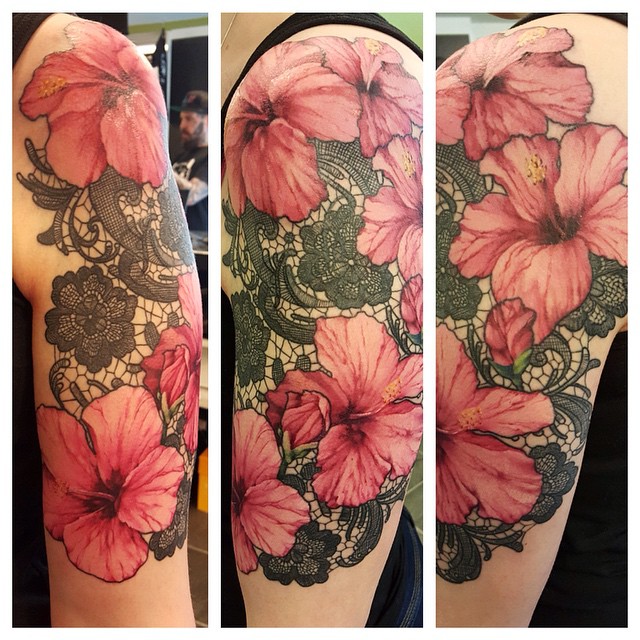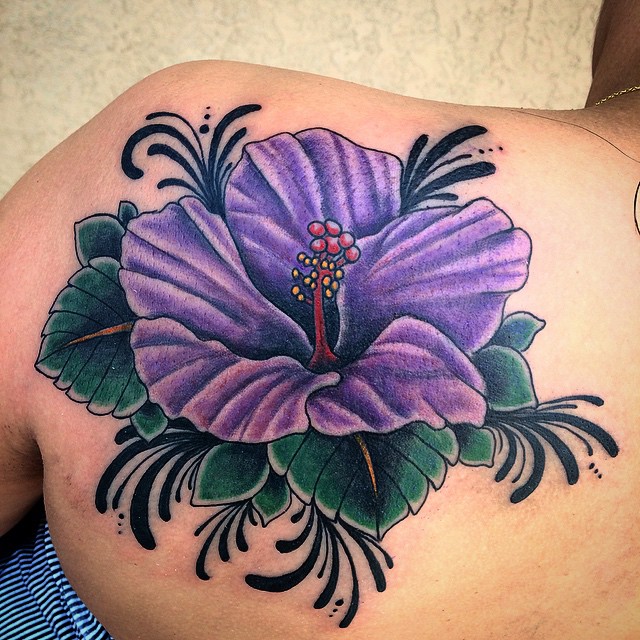 ---
back to menu ↑
Meaning and Symbolism
The meaning of hibiscus flowers varies from one flower to the other. They are concerned with women and therefore they are beautiful, sexy and elegant. Their meanings also vary from one country to the other. For example in Malaysia it represents honor, courage, and life.
This symbolism is not very far from that in China where they see the flower as a symbol of virginity, wealth, gentles, and fame. The meanings are very different the Korean meaning. The Koreans see the flower as a symbol of immortality.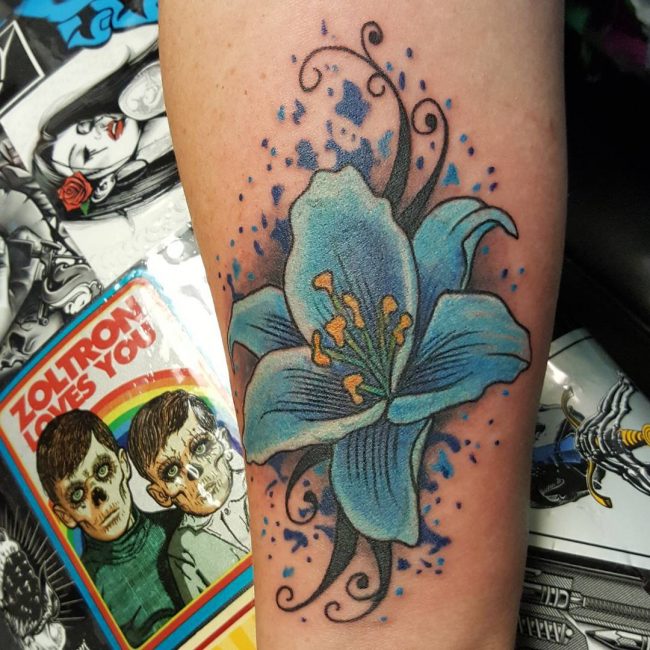 Hibiscus is one of the many flowers related to femininity. And it also applies if you talk about the popularity of hibiscus tattoos. Even though there are numerous meanings behind the flower as a symbol, generally, it is concerned with women, their beauty and delicate nature.
Hibiscus is just like the other flowers taken as a better way of expressing and showing personal objectives and individuality. The flower exists in a variety of sizes and colors which are its primary attraction.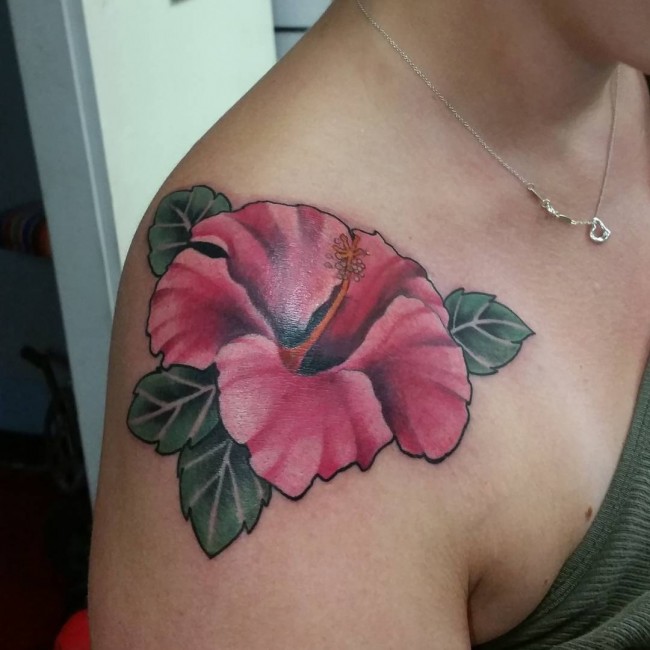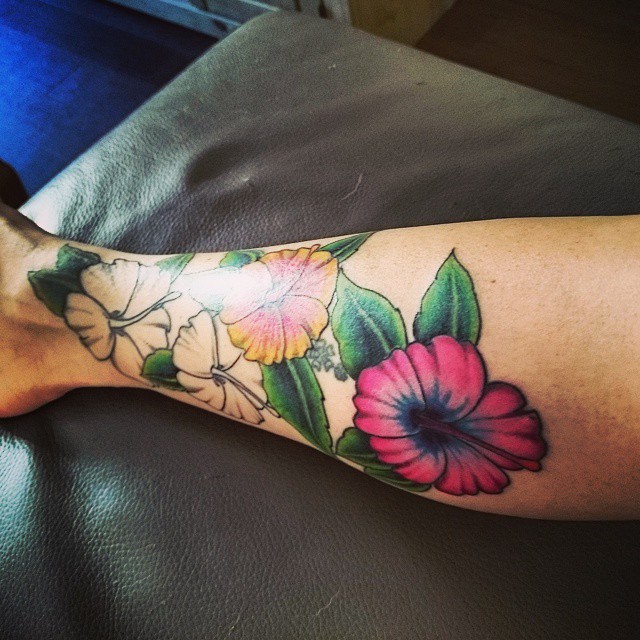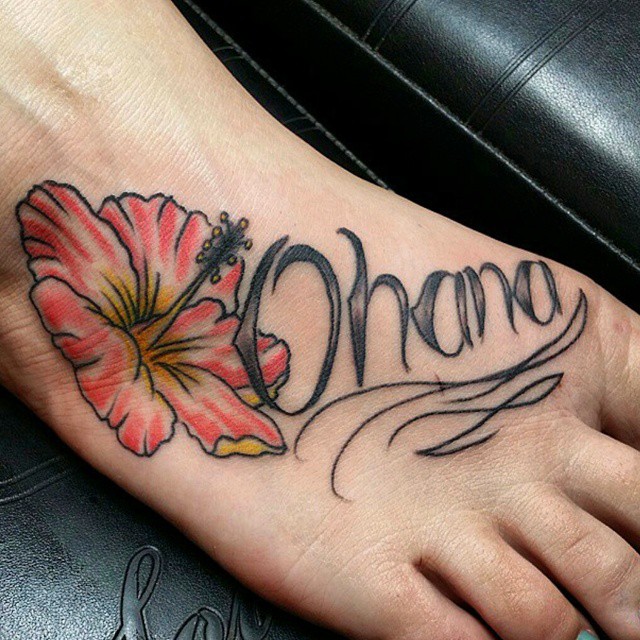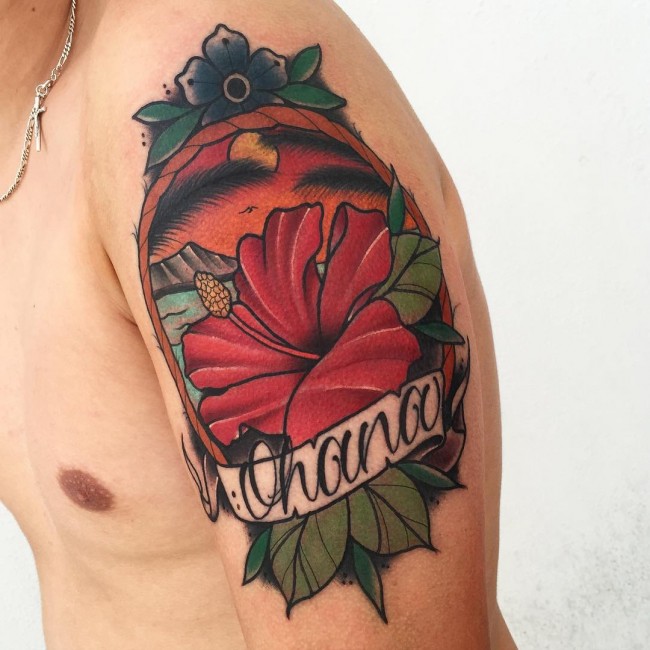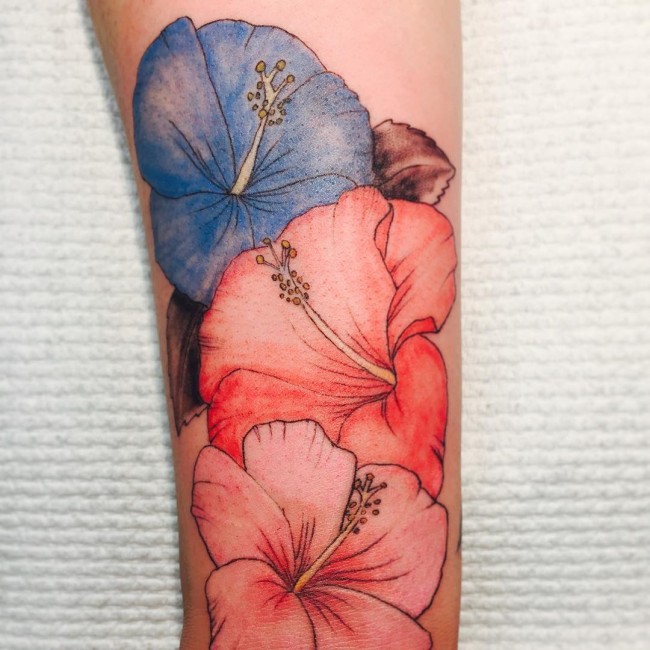 Mostly, people decide to ink these flowers on their body because they appear as damn exotic and with a form of oriental presence. The truly beautiful flower symbolizes several things.
In some places including Hawaii and other islands in the Pacific, people consider and crowns hibiscus as a signature flower with vast and great importance to them and the tourism heritage. Other people take the flower to be a loyalty and devotion symbol and highly believe in it.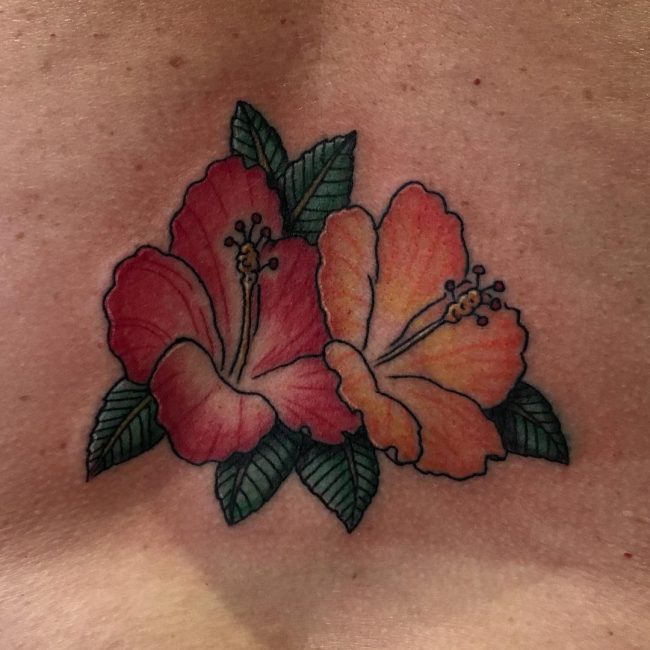 The flower symbolizes many things depending on the part of the world. Other symbolism include charm, gentleness, politeness, exoticism, fragility, royalty, hospitality and fame all related to love.
The flower's symbolism does not end there. The colors of these flowers also denote different representations and meanings. Red hibiscus stands for love, desire and passion. The yellow hibiscus symbolizes friendship. Purple denotes wealth and royalty.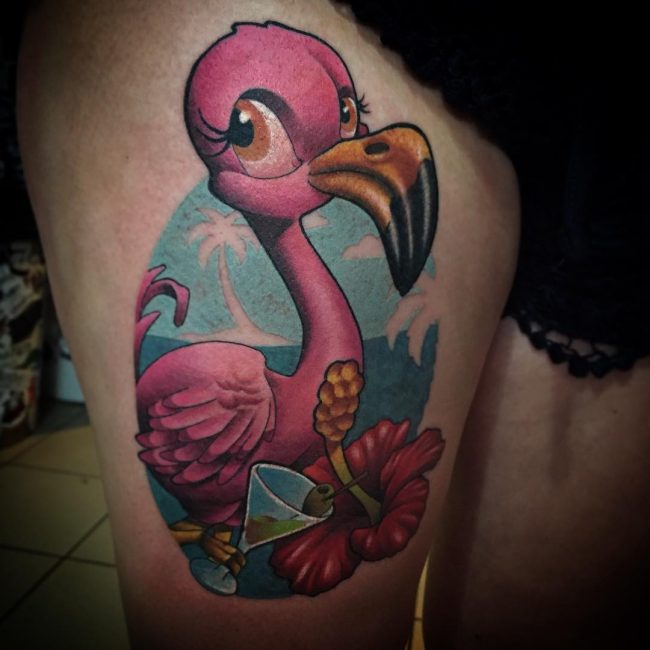 Those of blue color symbolize serenity and fertility. Pink hibiscus represents rare beauty while those of white color represent enlightenment. People who get hibiscus tattoos are usually appealed and tempted by the several meanings behind them.
If the designs are appealing to you and their symbolism excites you, then you can have a try.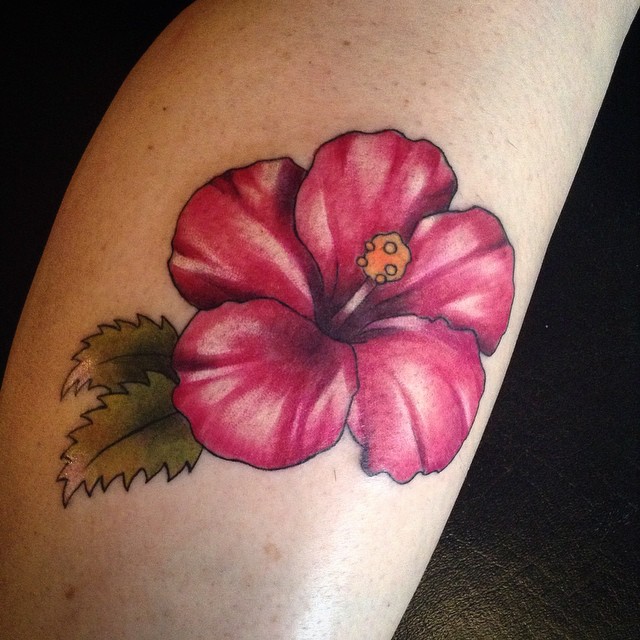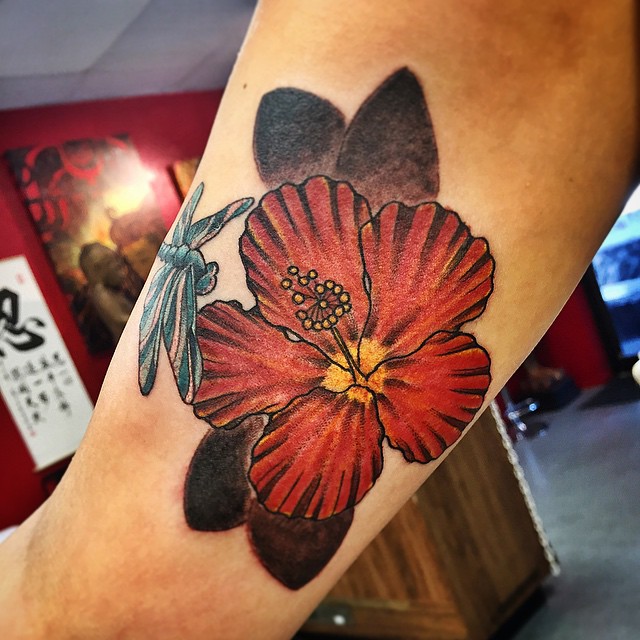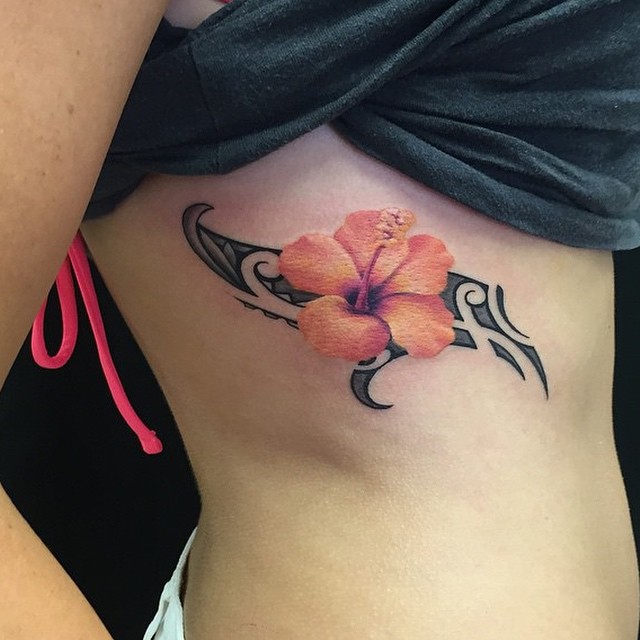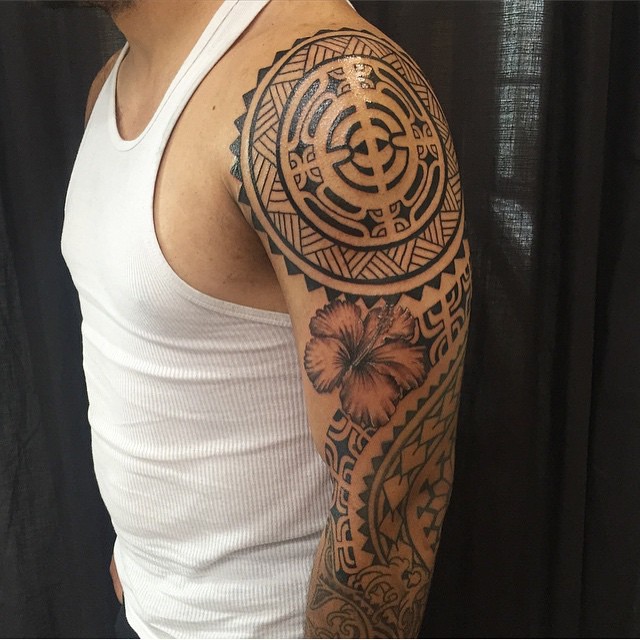 ---
back to menu ↑
Hibiscus tattoos placement
The tattoo placement is very important for its visibility. The ideal body parts to ink a hibiscus tattoo are the foot and the back of your shoulder. A small hibiscus tattoo is not usually appealing like the other tattoos and therefore you should consider a larger design.
Getting a tattoo design inked on you is an easy task, but selecting what to ink is a dilemma. There are very many hibiscus designs which hold differentiated meanings. Most expert tattooists have mastered the body art of inking hibiscus designs to perfection.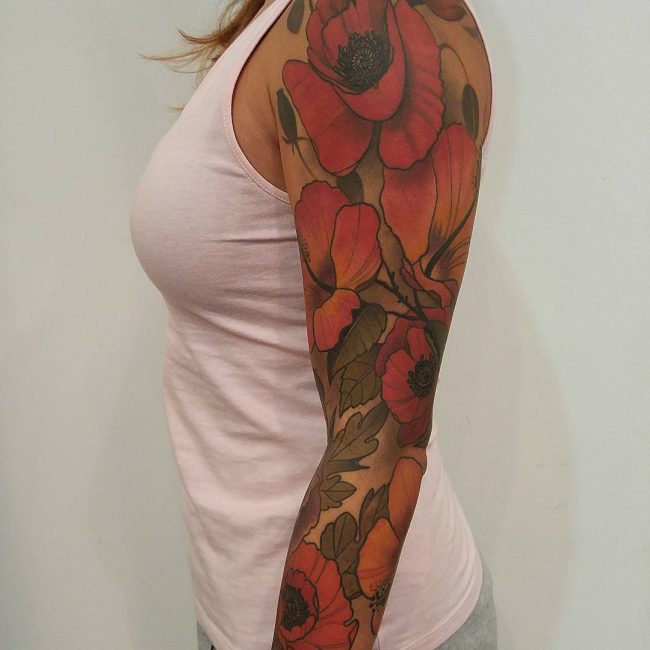 They can replicate almost any single design onto your skin. Any design you select will make a great deal of possession and will tell a lot about your personality, likes and dislikes, your thinking, style and some other personal aspects. You should flaunt your imagination by getting the best hibiscus design.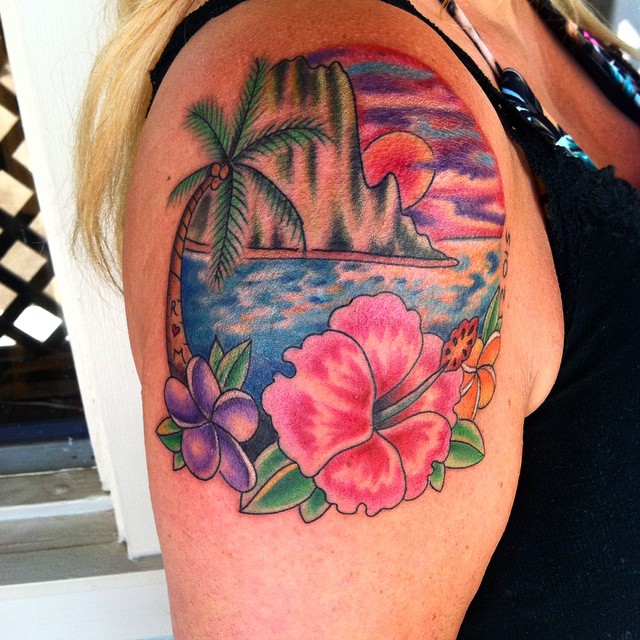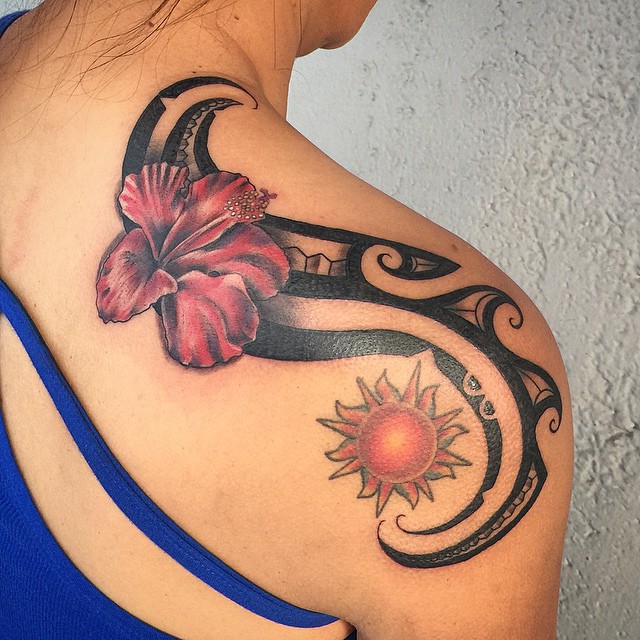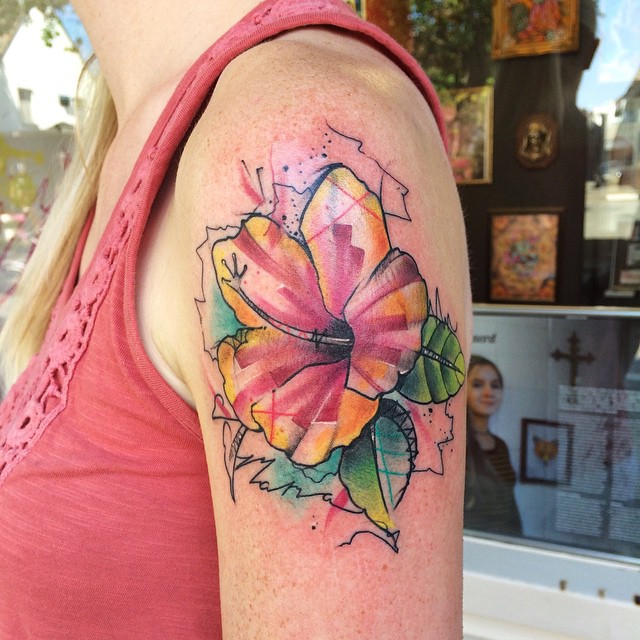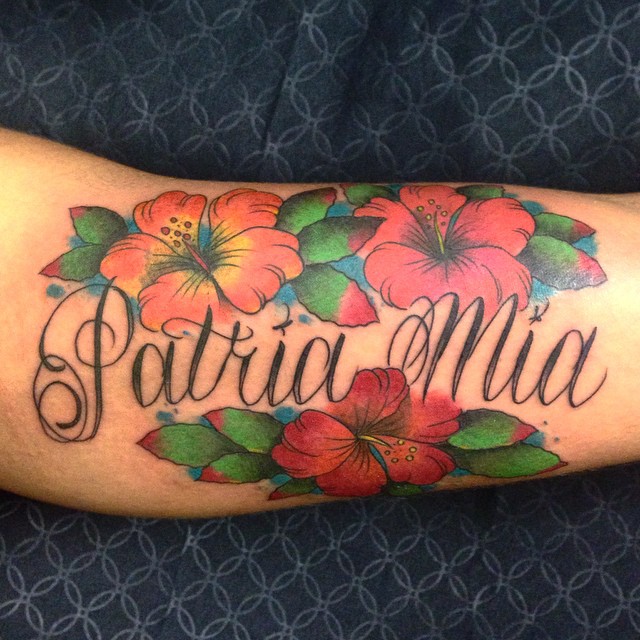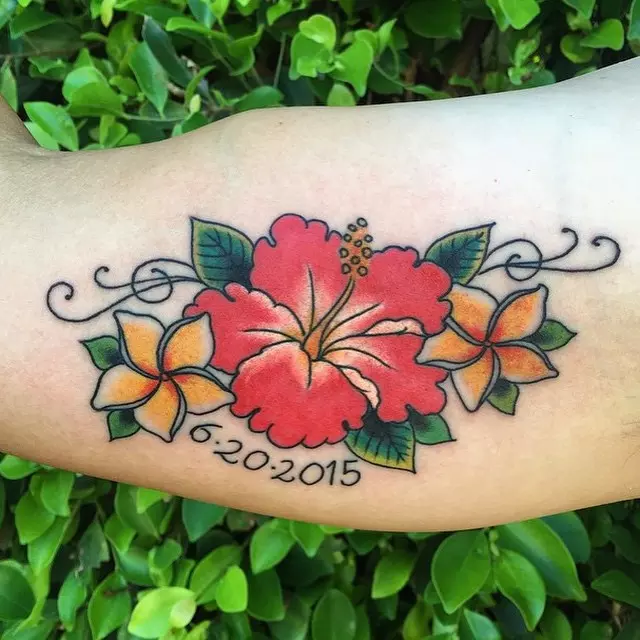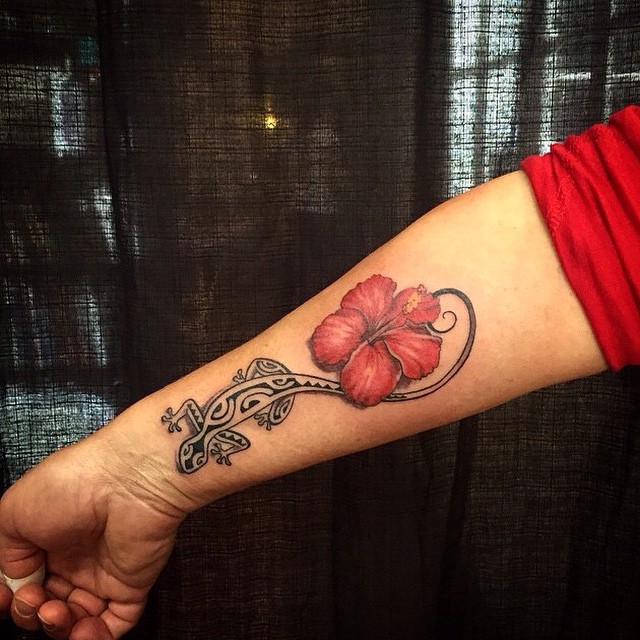 ---
back to menu ↑
Types of hibiscus flowers
Hibiscus flower are very popular around the world and the hibiscus flower tattoos are one way of incorporating them in your life. There are many species of hibiscus flowers which means that hibiscus tattoos also exist in many different designs. Tryout any of the following designs.
They can form a great and appealing body art for you.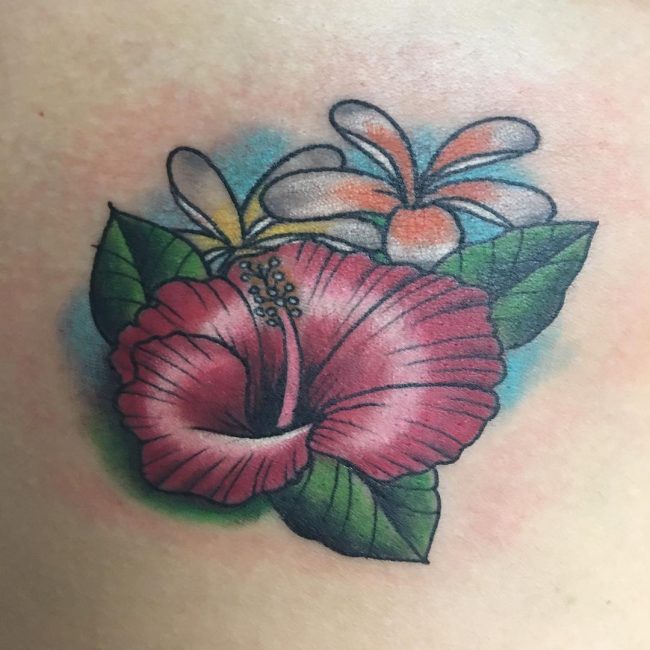 Single blooming hibiscus.
This is a relatively large design which opens up its petals wider. You can ink a single bloom with or even without leaves on your shoulder or foot as an opening tattoo design.
Possibly, you can include this hibiscus in any floral tattoo containing several flowers. The hibiscus can be on a vine and weaving its direction through another design. It can also be part of a garden with several blooms represented and each with a different meaning.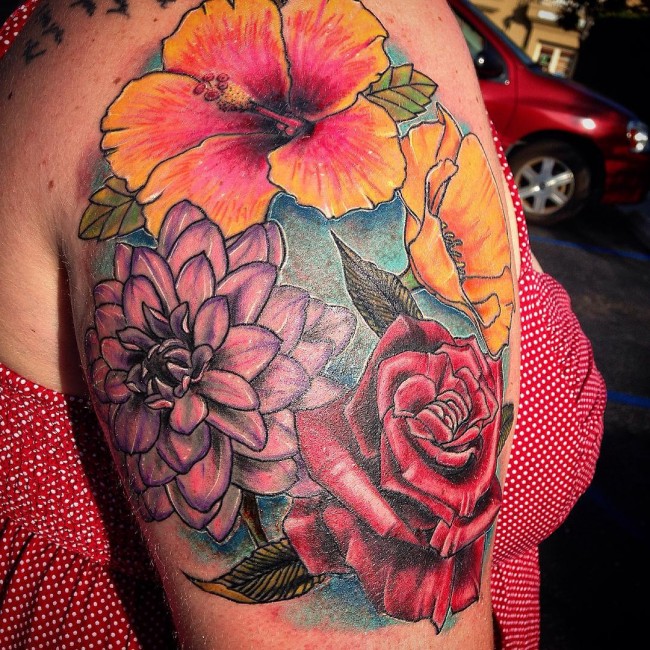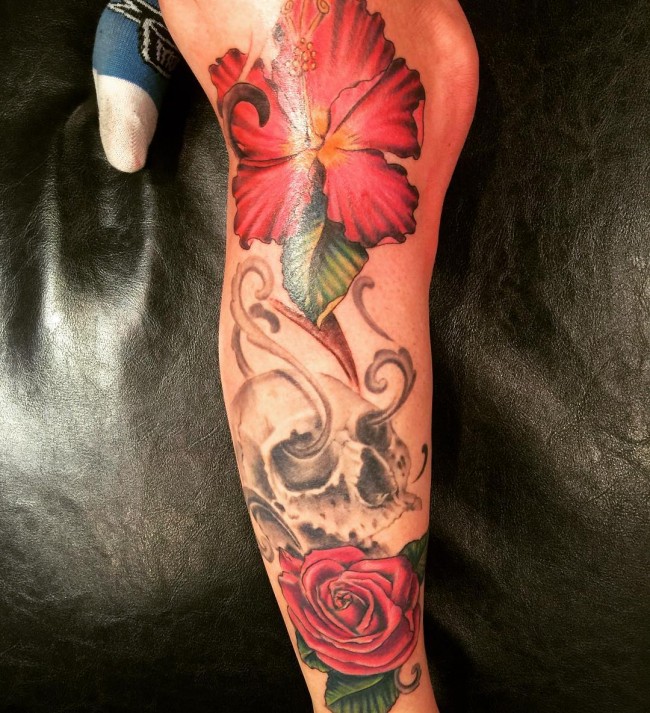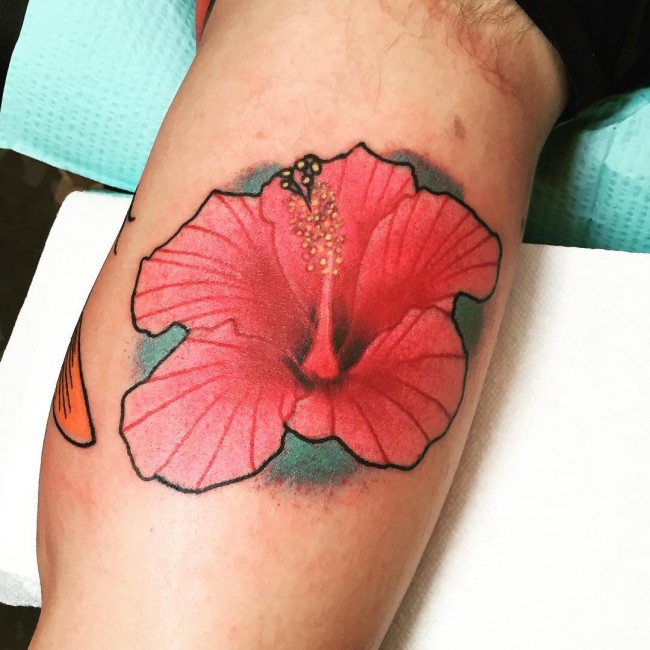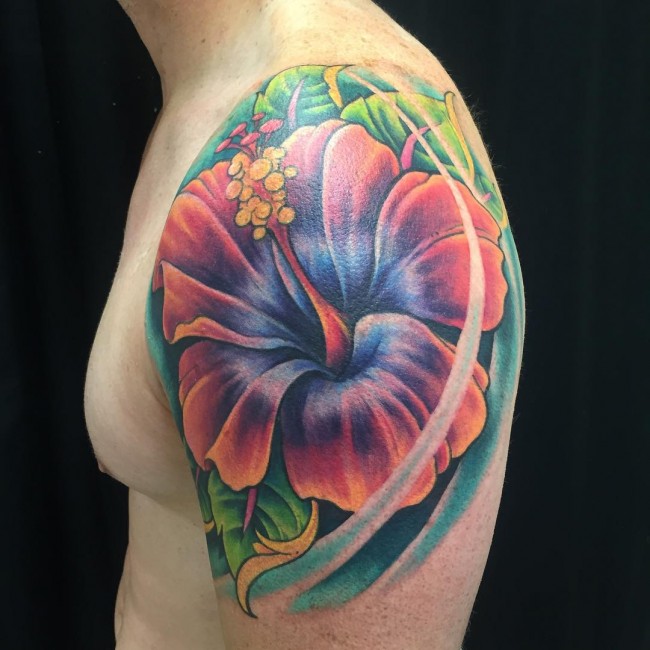 Tribal hibiscus tattoo design.
Take the Tahitian meaning one step further by adding a red hibiscus flower in a tribal tattoo design. Center the hibiscus bloom on the tribal tattoo behind your shoulder or foot to display your ability to do anything that gets on your way.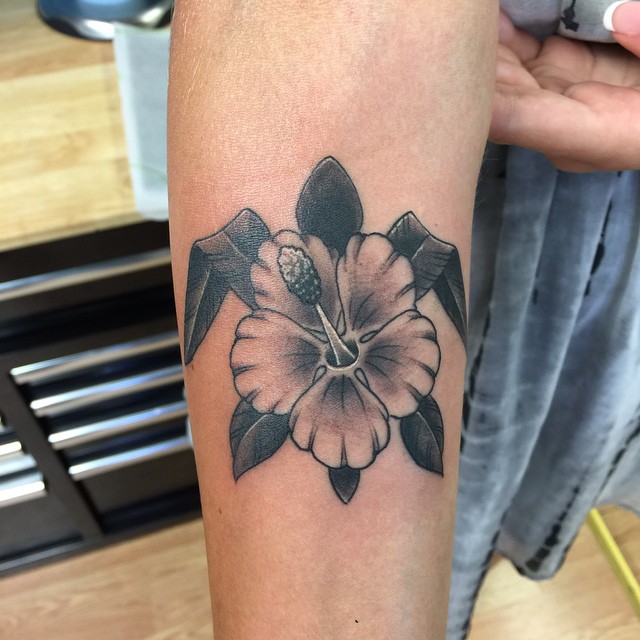 Paired with other objects.
While hibiscus flowers are appealing when standing on their own, you can make them appear even better by adding some other images. The flowers work better with hummingbird images. In addition, adding a different flower or a butterfly gracefully landing on the top can make the design stunning.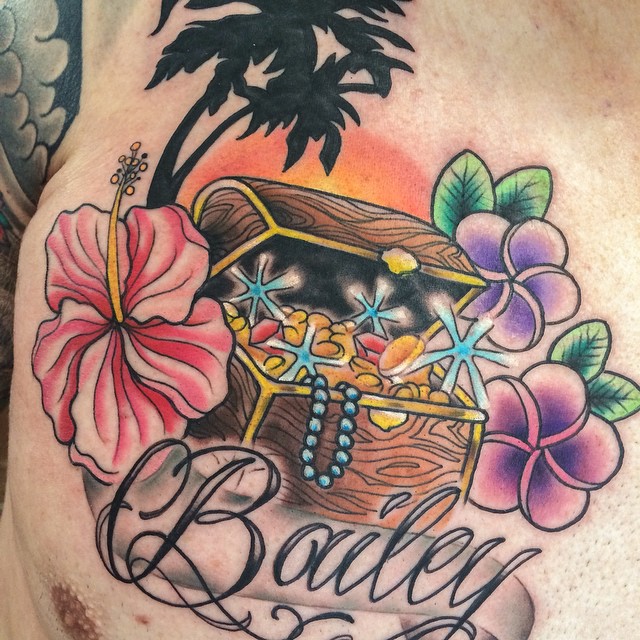 Climbing vine of flowers.
If a flower is a plain image, stake a hibiscus image up a vine. You can let the flower remain the same or even vary the colors and place it on your arm, center of your back or ink it on your calf for a more beautiful effect. To make a lot from the flowers, place them closer together.
Alternatively, you can place them on either side of a vine stretching horizontally across your back.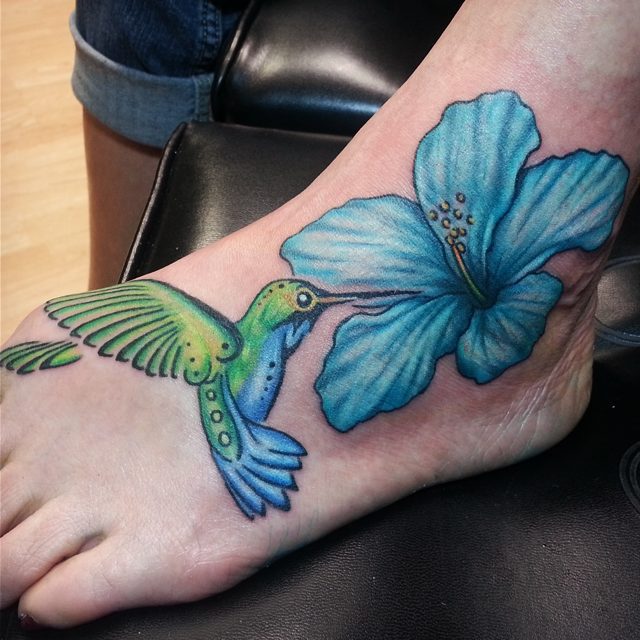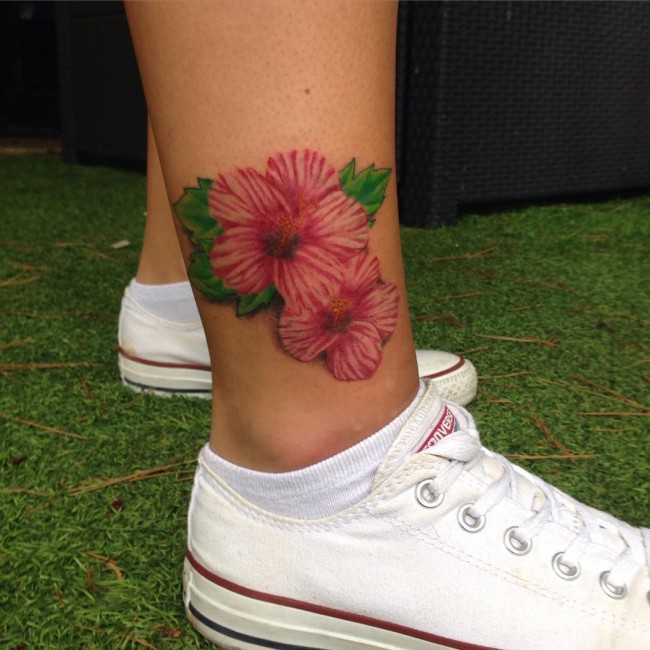 Hawaiian hibiscus tattoos.
In Hawaii, hibiscus is the state flower. There are over 200 varieties of this design and may also come in several colors including white, pink, red and orange. Each of the hues symbolizes a different thing. You can also get the design in green, lavender or blue.
Hibiscus tattoo designs are sensual, colorful and moreover, they are full of meanings and symbolism. By adorning your body with the art, you can be sure of bringing more opportunities for seizing power of hibiscus flowers onto your hands and life.