120+ Superb Palm Tree Tattoo Designs and Meaning – Ideas of 2019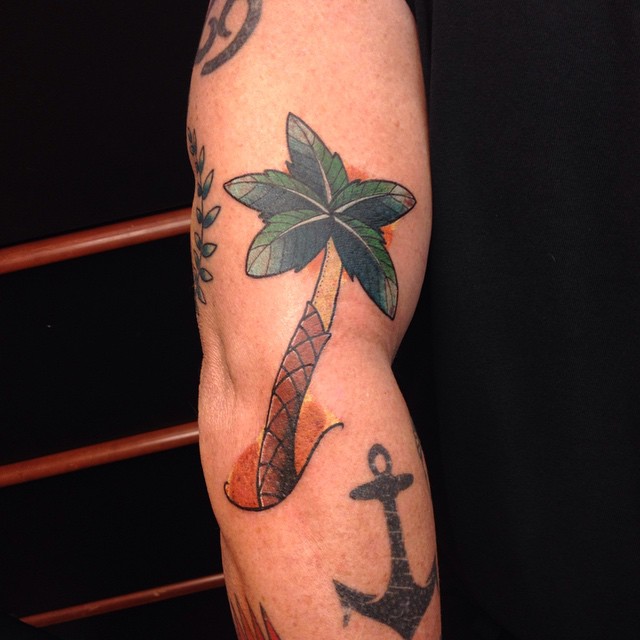 Today in western minds palm trees symbolize relaxing vacations and sunny skies. And this is not very far from the base because palm trees largely symbolize the sun. Think about the radiating fronds that burst forth the height of towering climbs.
The head of a palm tree is comparable to the glowing sun star and very many symbolic meanings of palm trees are concerned with the sun.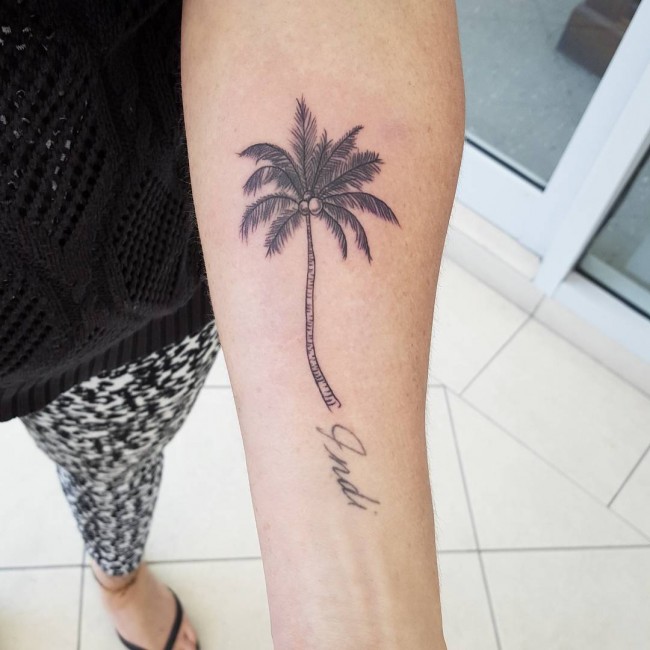 Some of the representations include truth, honor, warmth, value, vitality, fertility, protection, expansion, aspiration, resurrection, unification, attainment, resurrection, and singleness with a purpose.
Contents: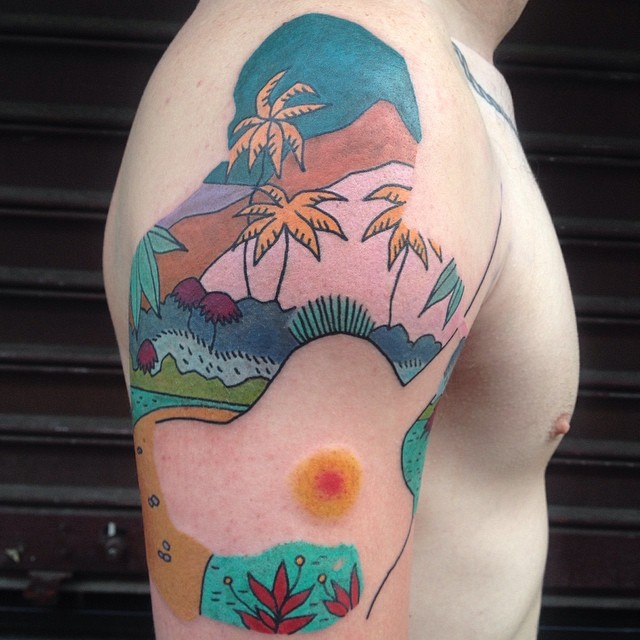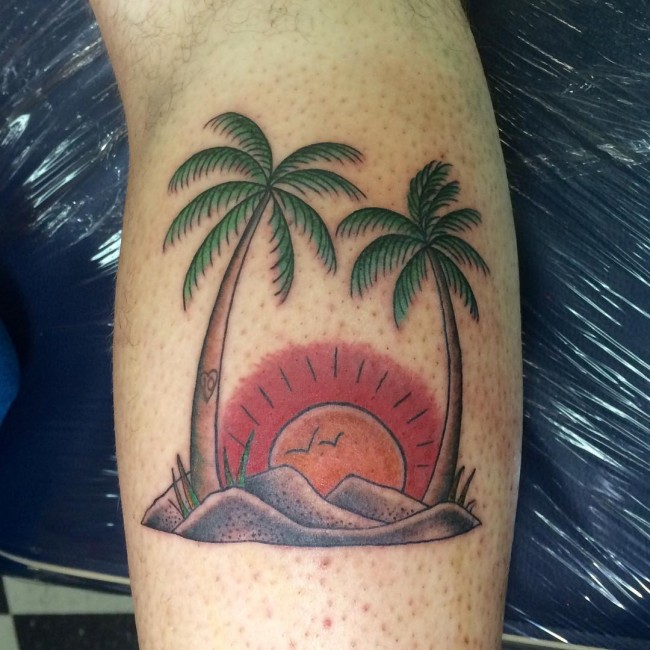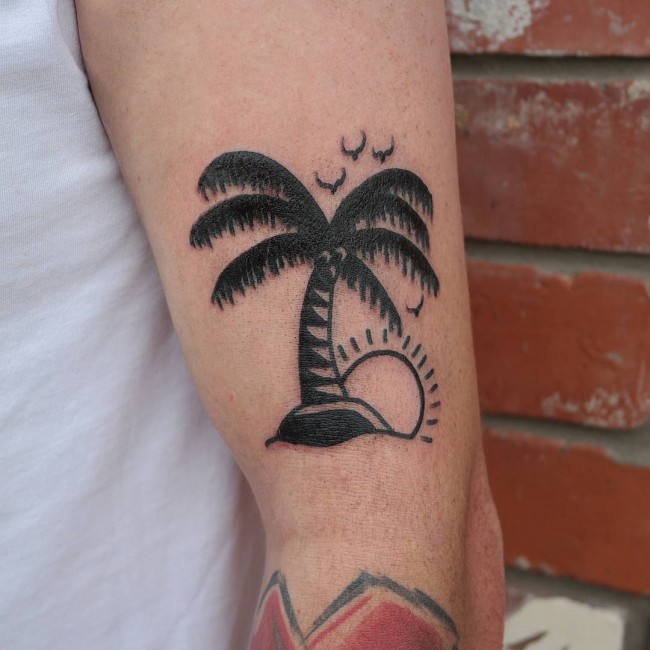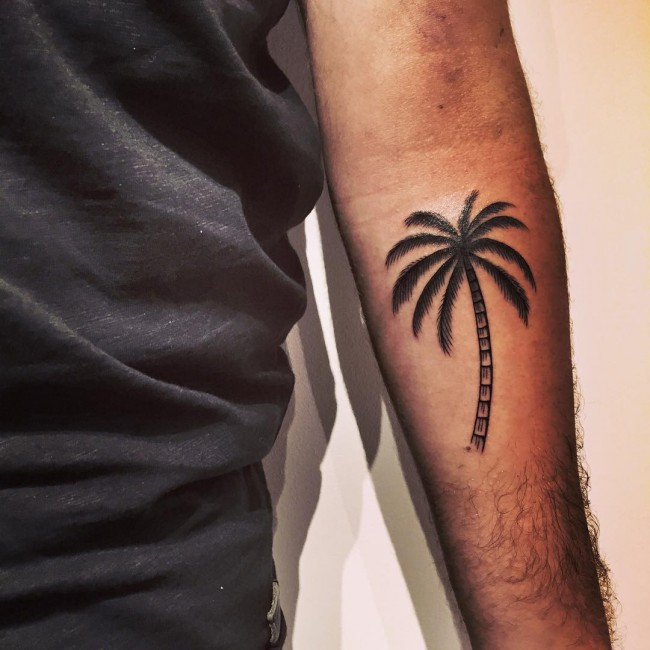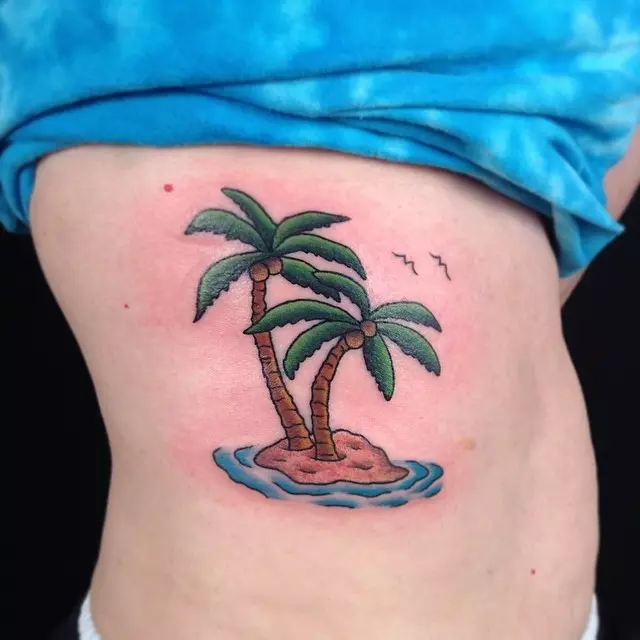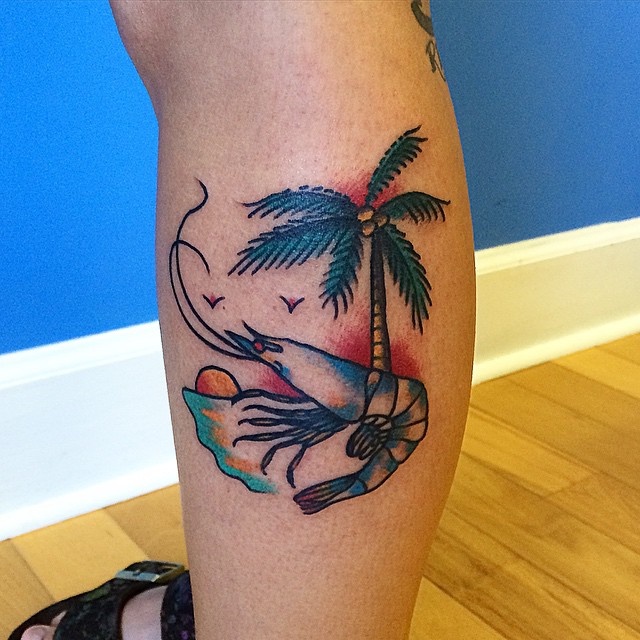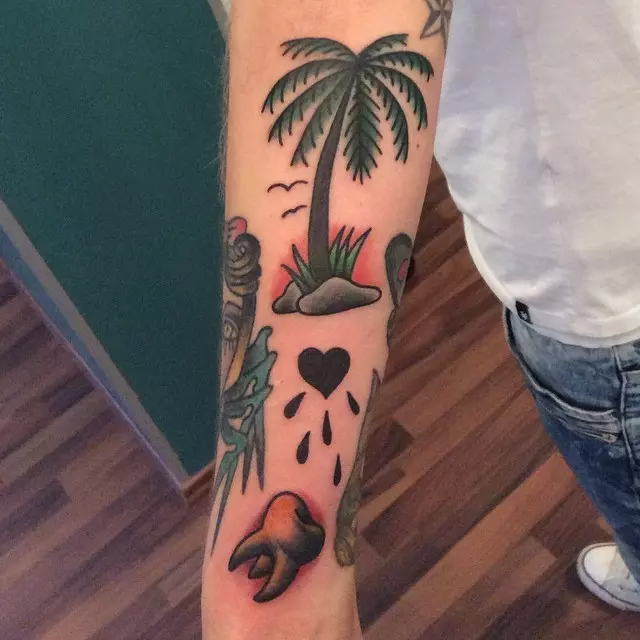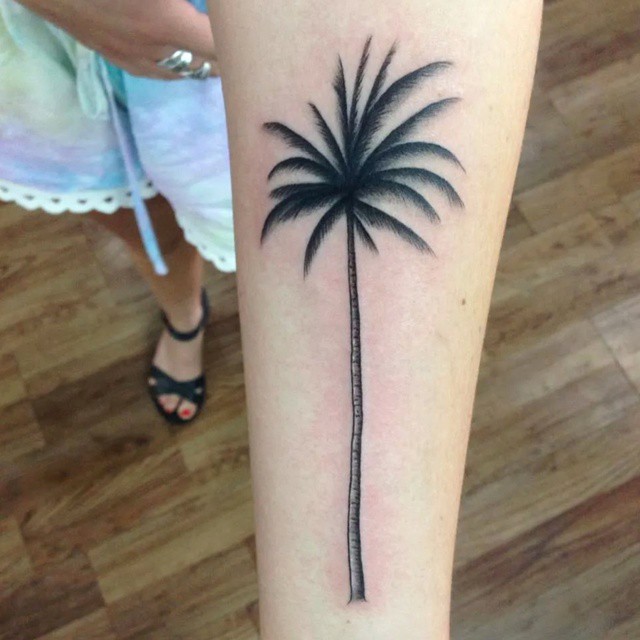 In energetic tones, sun symbols are masculine. But palm tree shares symbolic gender with some succulent female features found in its fruits. And therefore the erect, towering trunk may represent phallus – also the male power getting into action.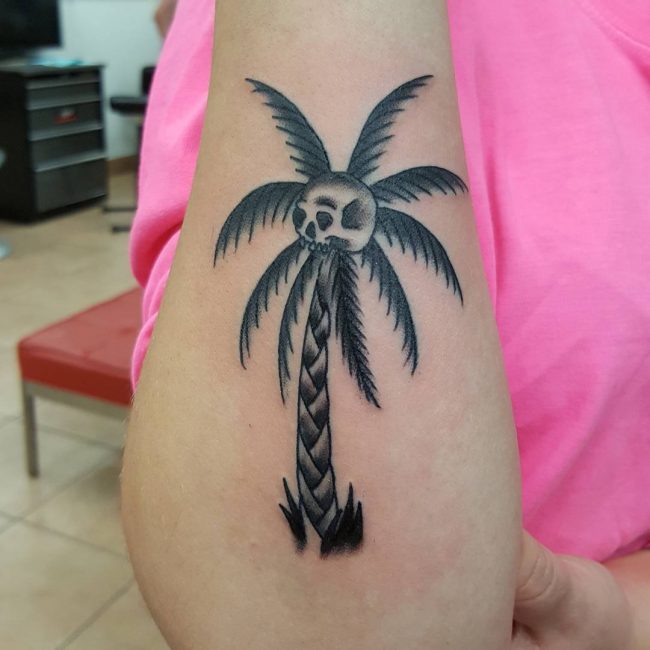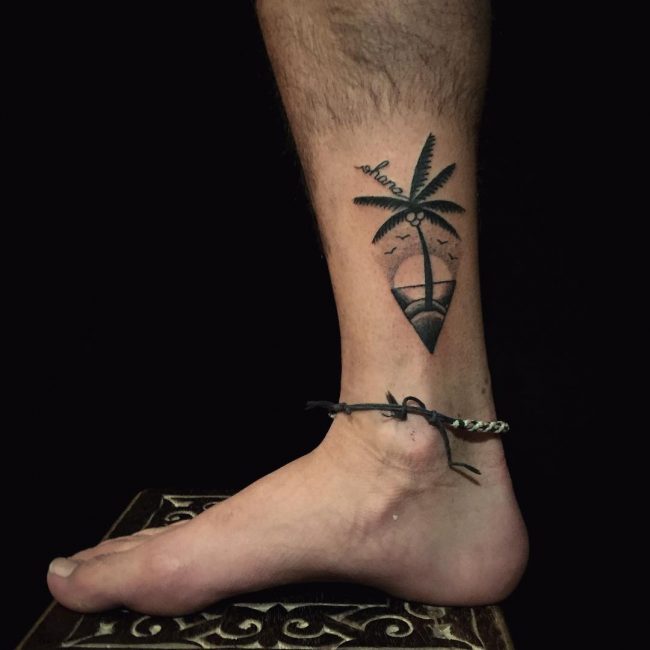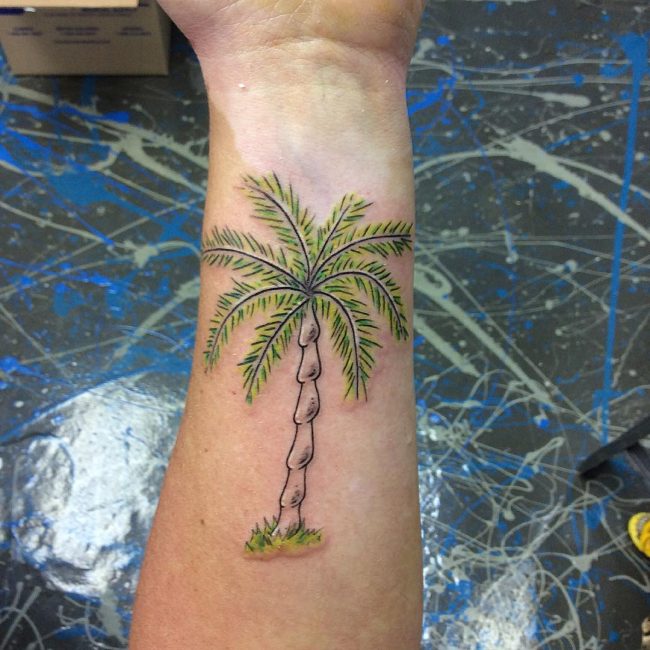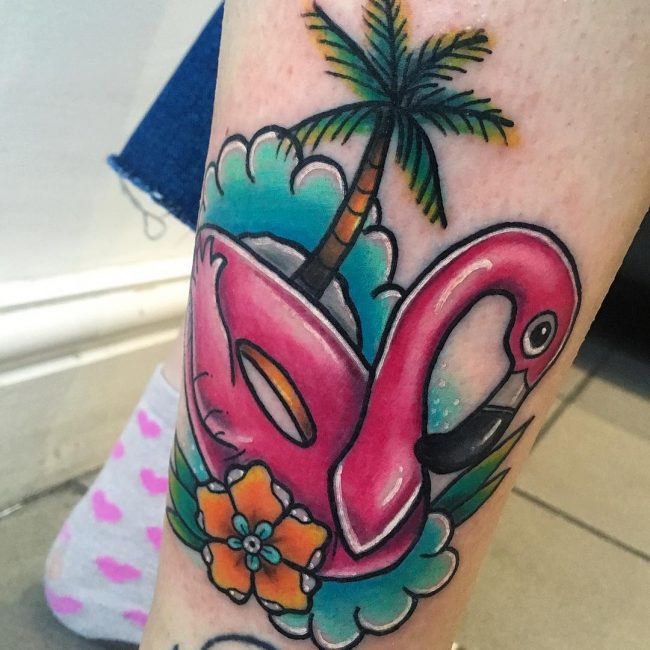 Flowering, expansive fireworks that display long supple leaves nestling offspring of very rich nutritious fruits follows. The palm tree is a symbol of unification and fertility.
In the Alchemical traditions, palm trees symbolize androgyny. The tree possesses a perfect integration of the male and female features. Alchemically, people desire equal unity with polarity and being whole.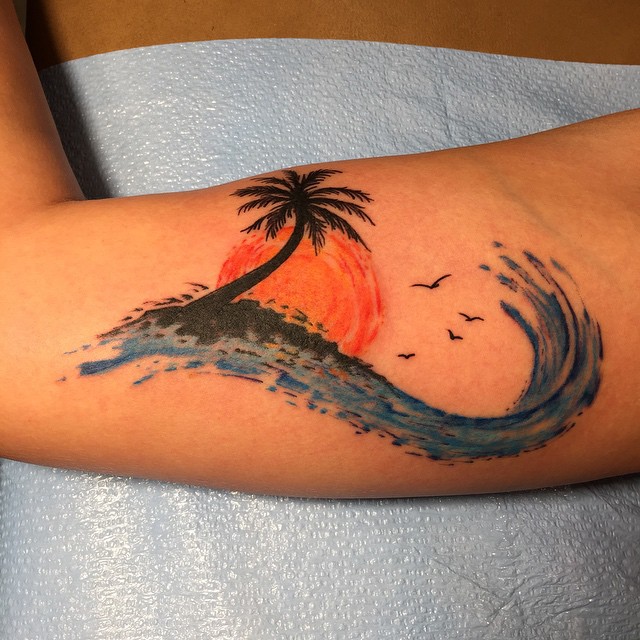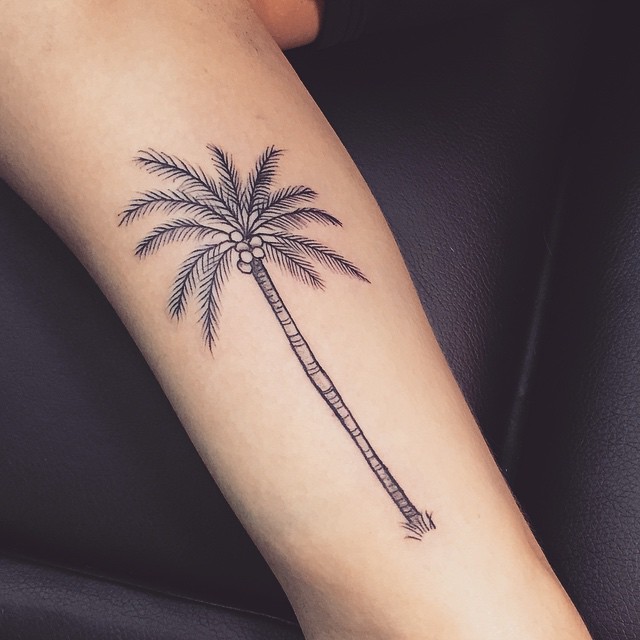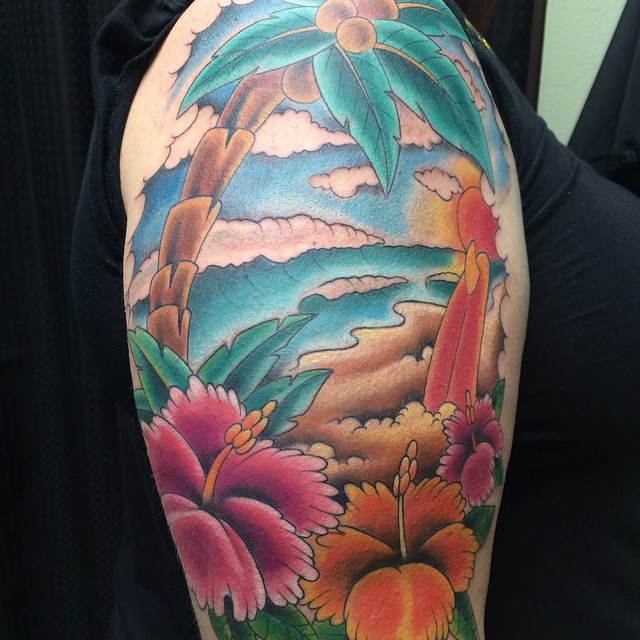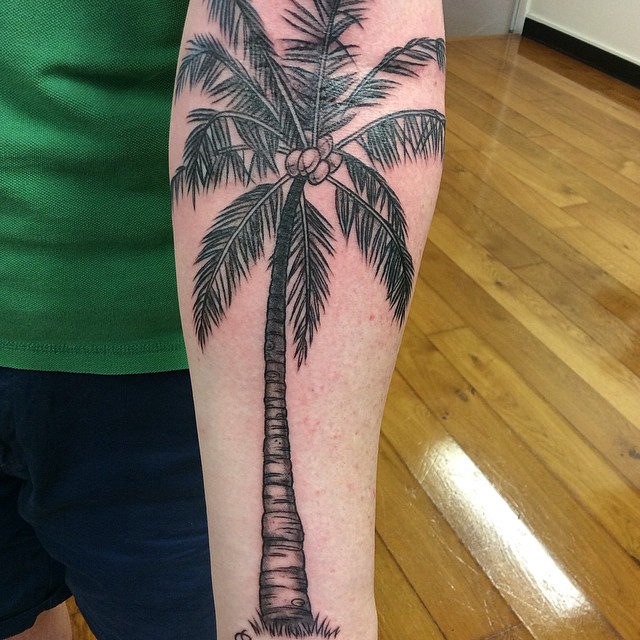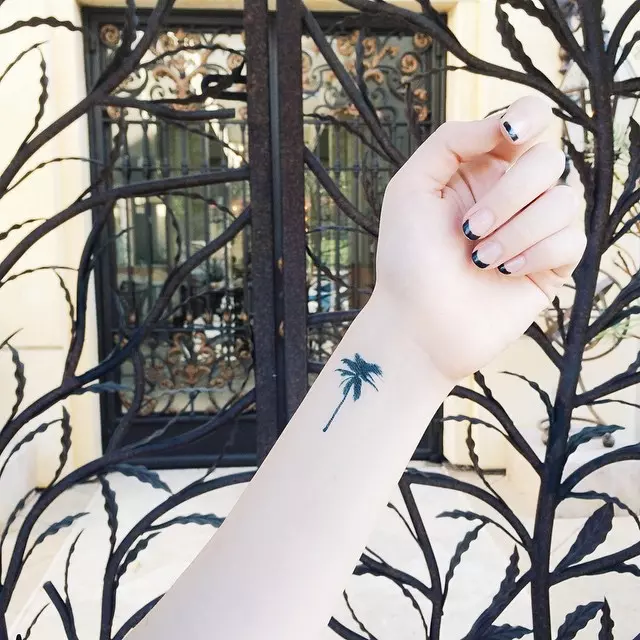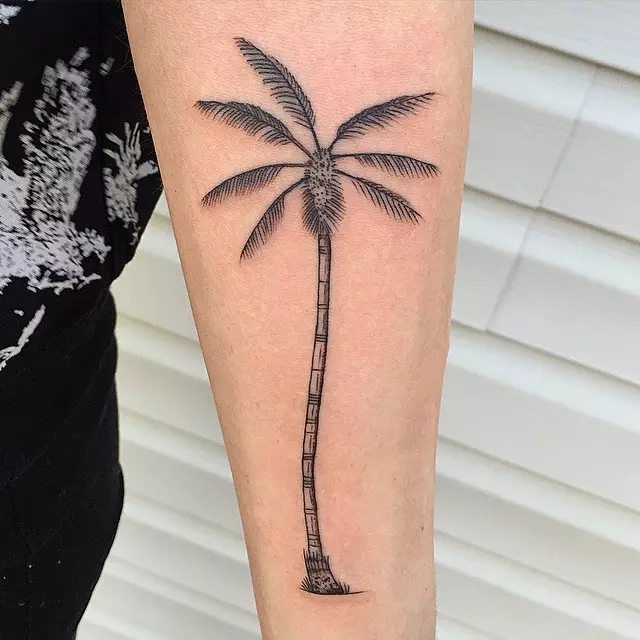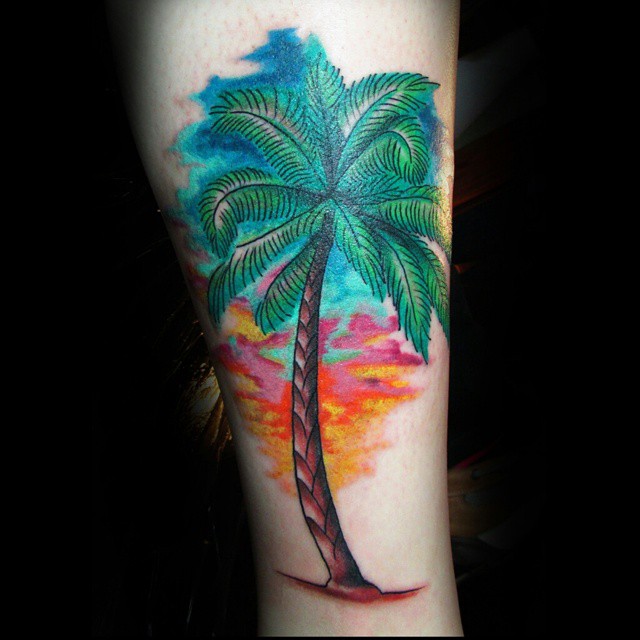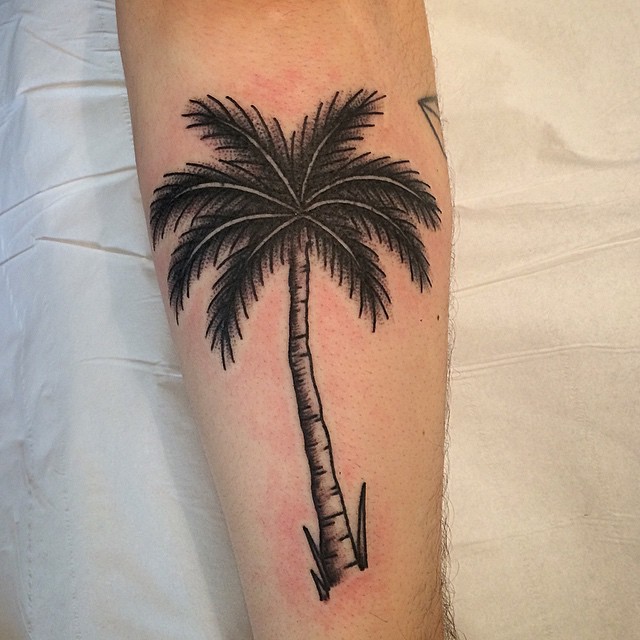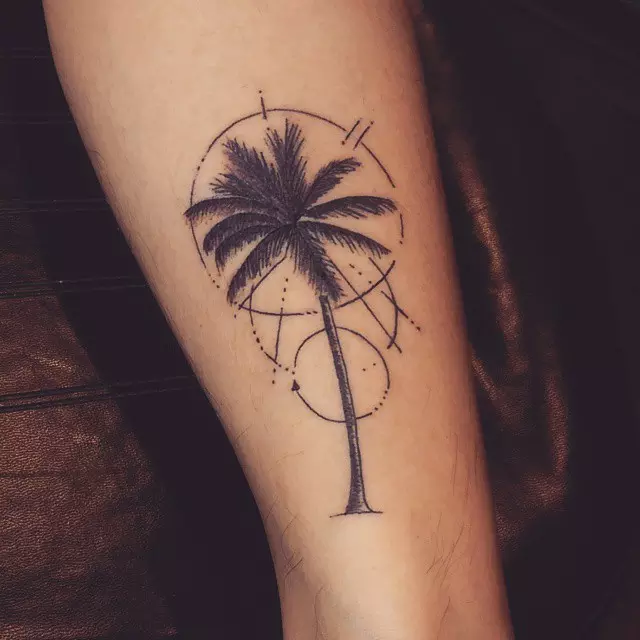 The androgynous concept plays-out in the high priestess archetype found in a tarot. Surely, the palm tree appears in the card and it demonstrates the priestess intention to amalgamate the seen and unseen realms. It mixes them to form a whole vision with an objective of dispensing humanity betterment.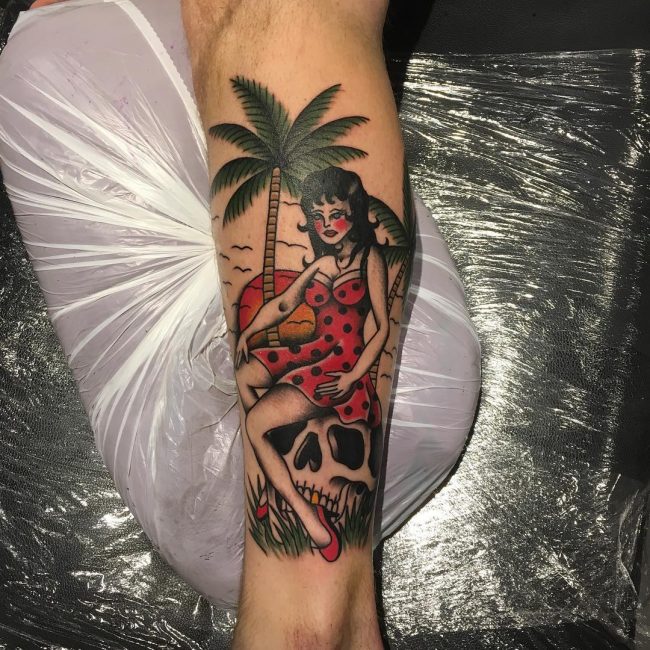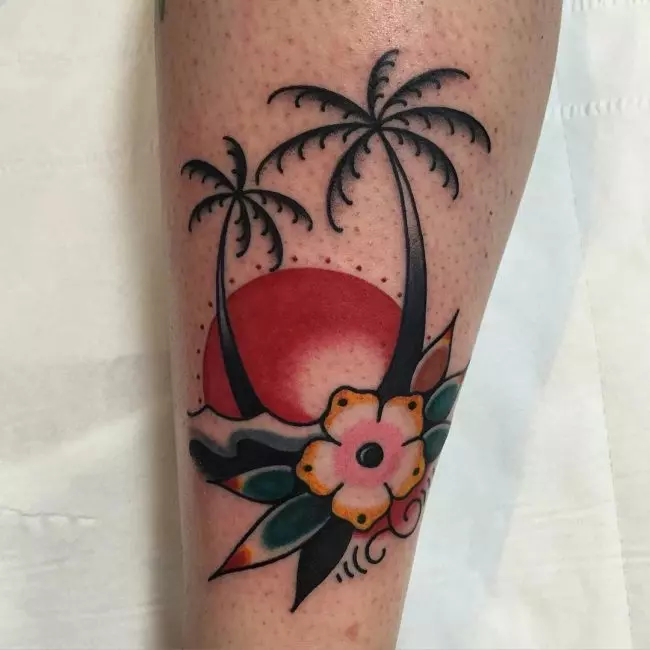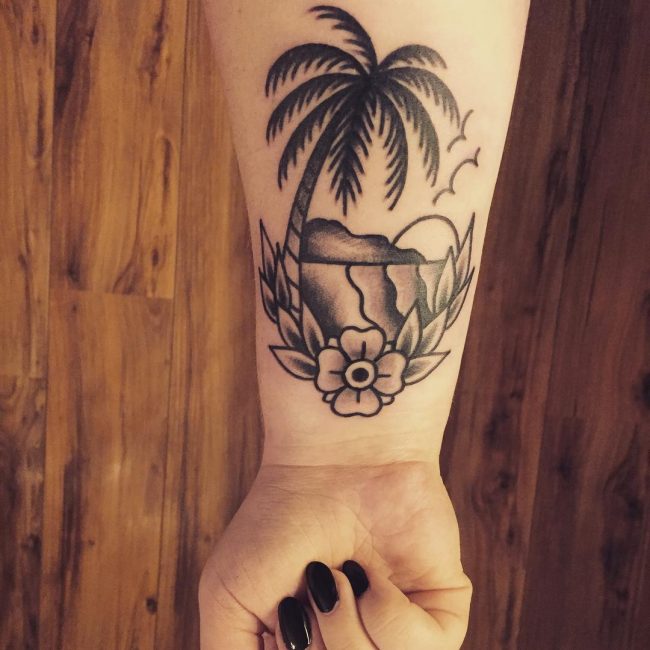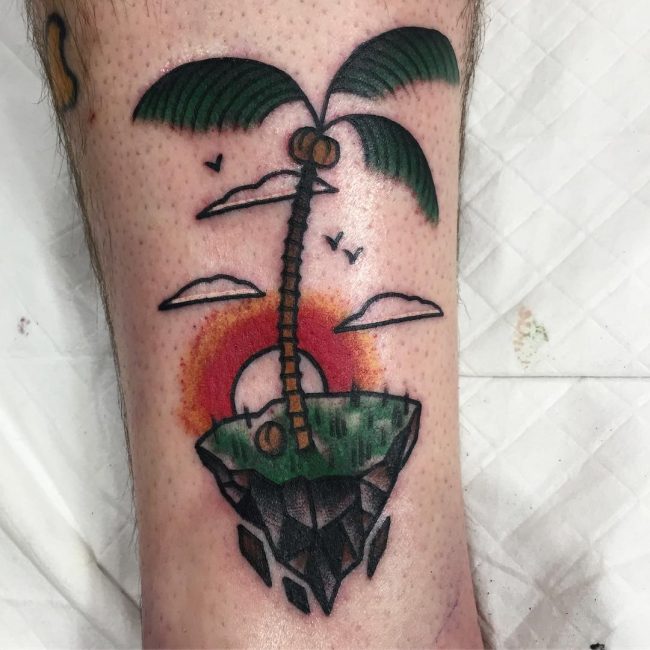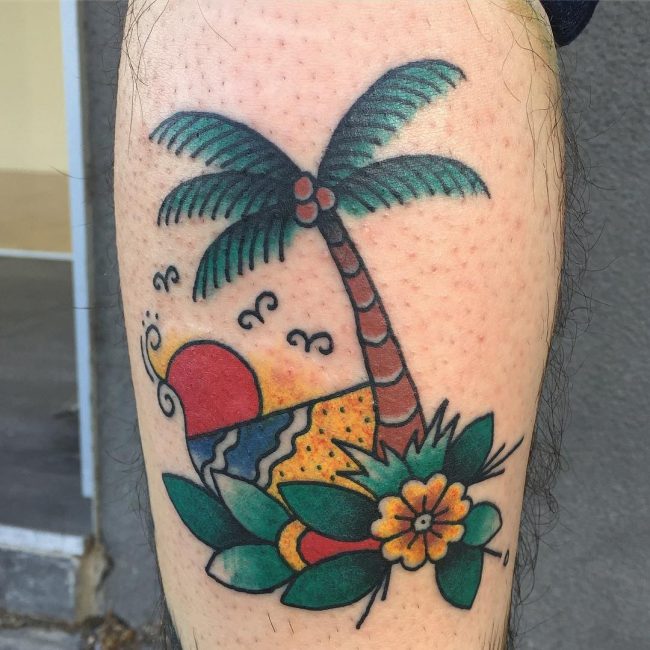 The Egyptians and the Assyrians take palm tree to be the tree of life. The tree was sacred to the Hathor, Nut, Ashtarte and the Ishtar. The deities utilized nectar of palm trees to maintain the dead people in semi animated state while awaiting their fate in underworld.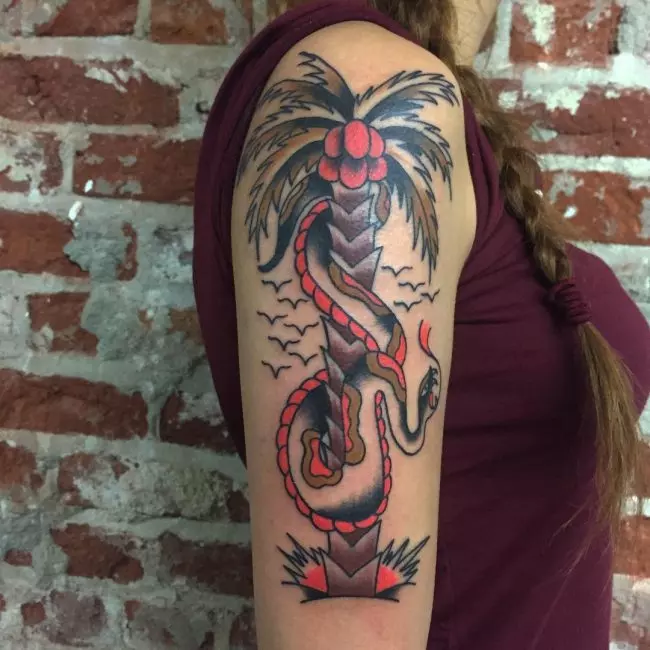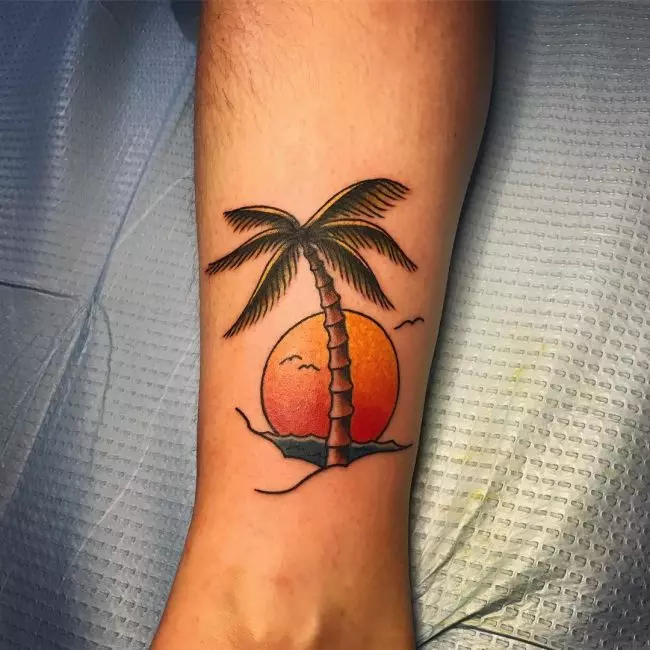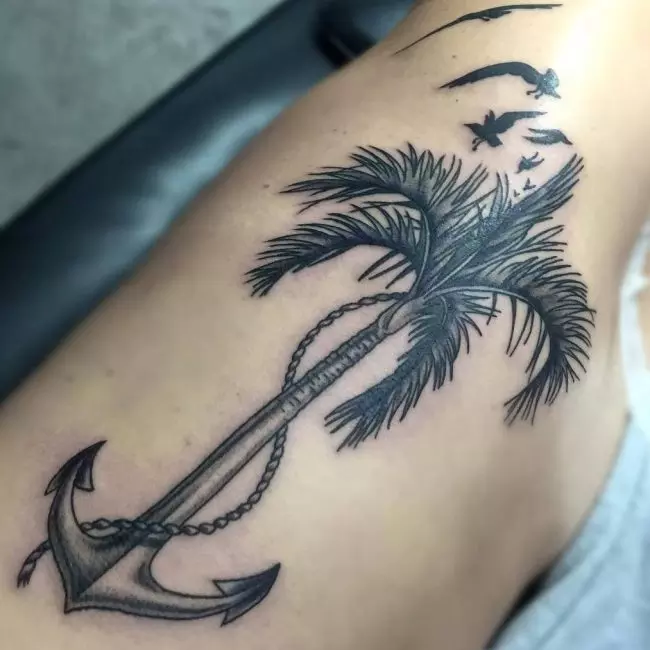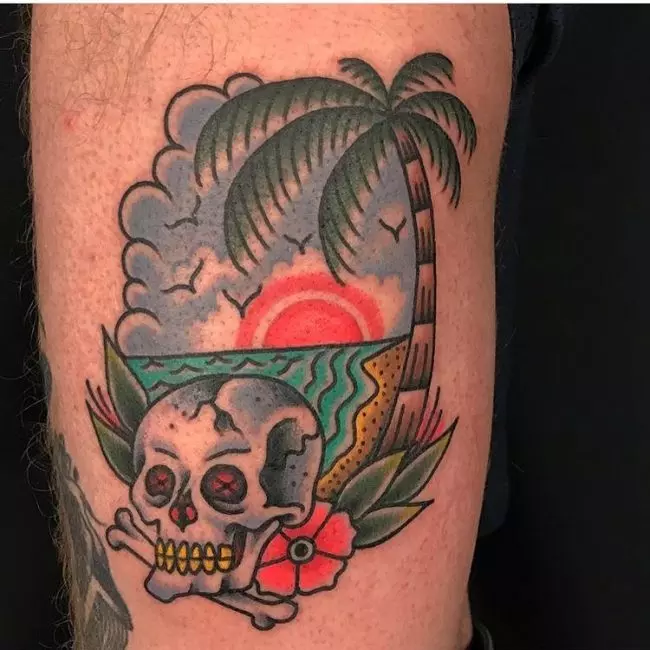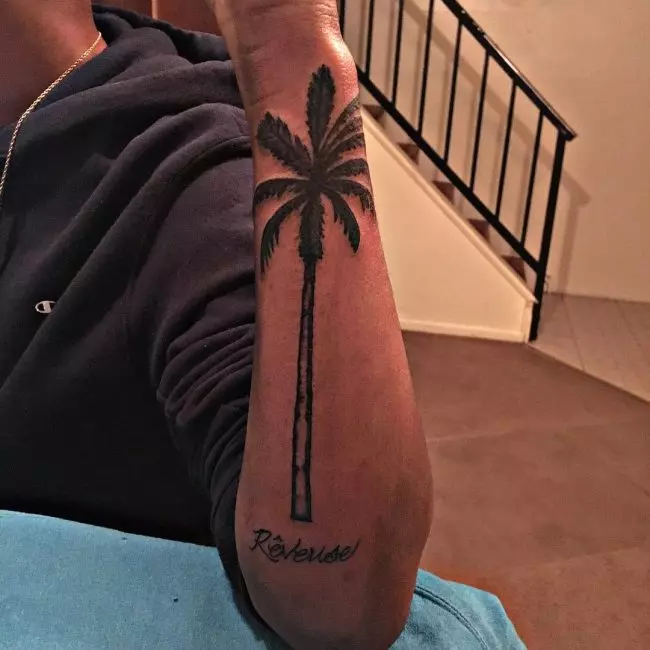 At times, palm tree fruit kept the souls in undead state forever. For a long time, some people have associated the date palm with the god of sun, Ra and as resurrection figurehead. The aspects depict themes of victory associated with palm trees.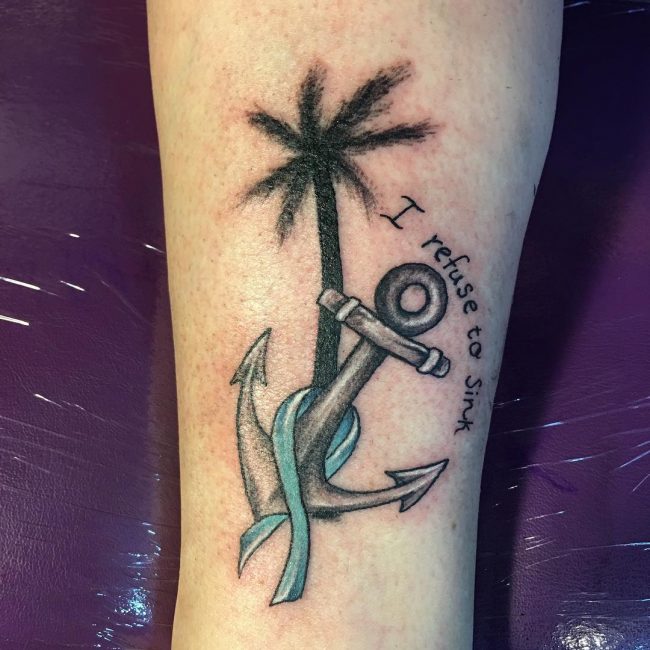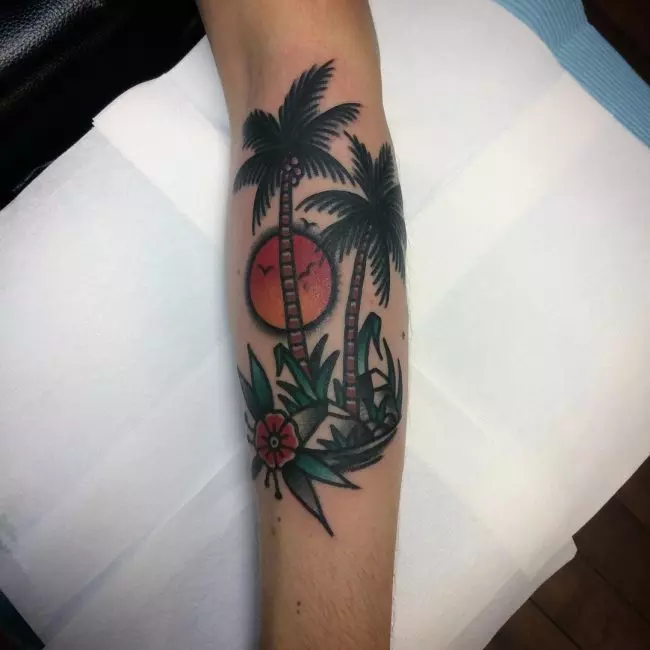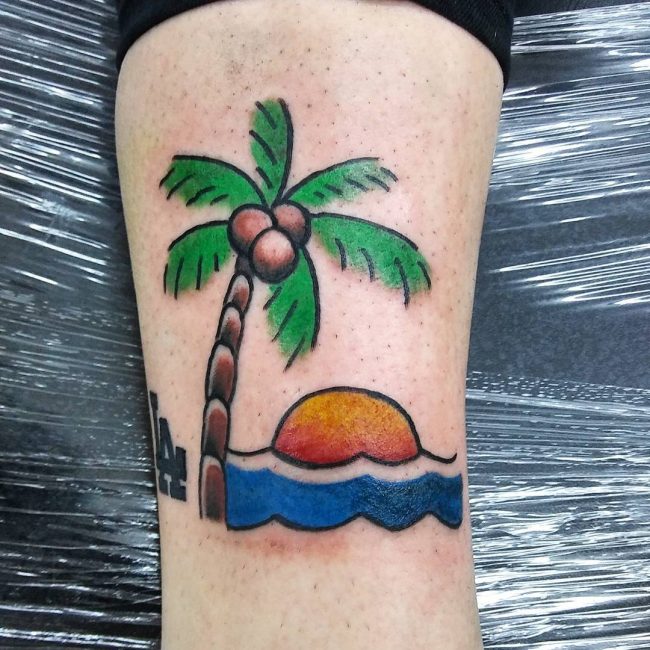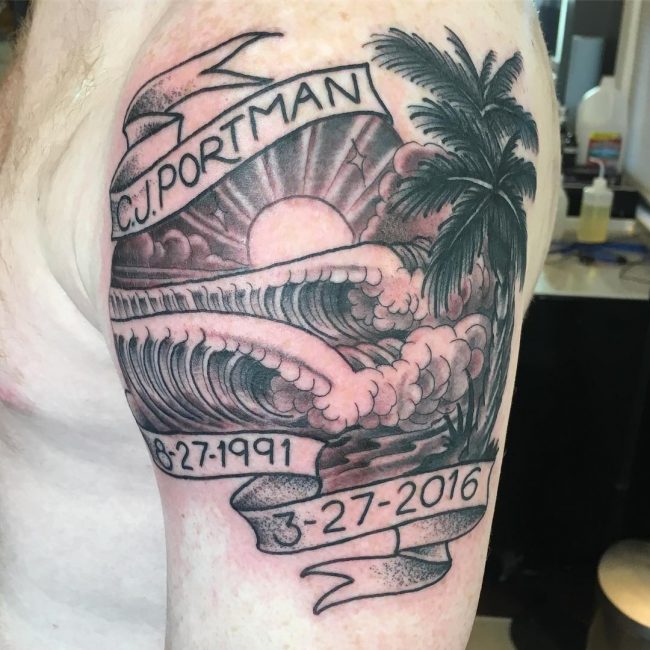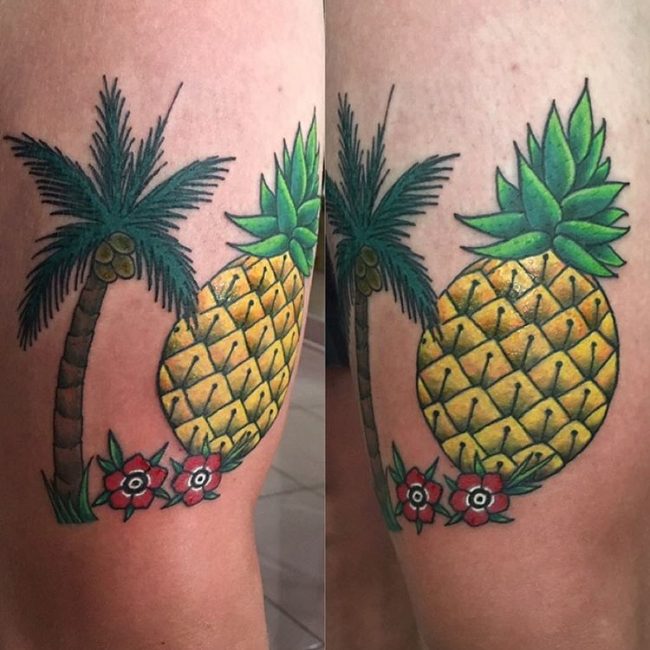 It is not only the victory over duality conflicts, but also as a victory over death.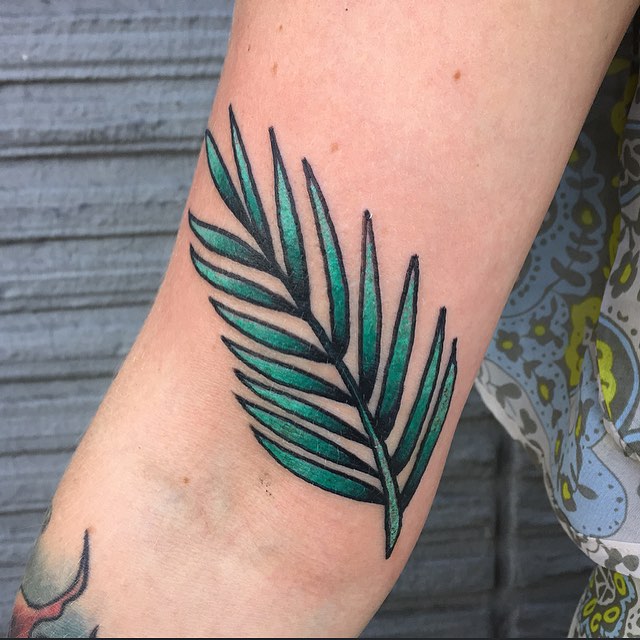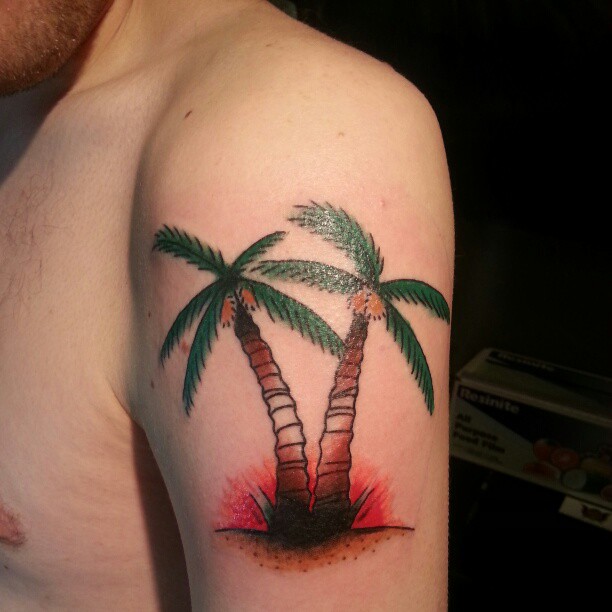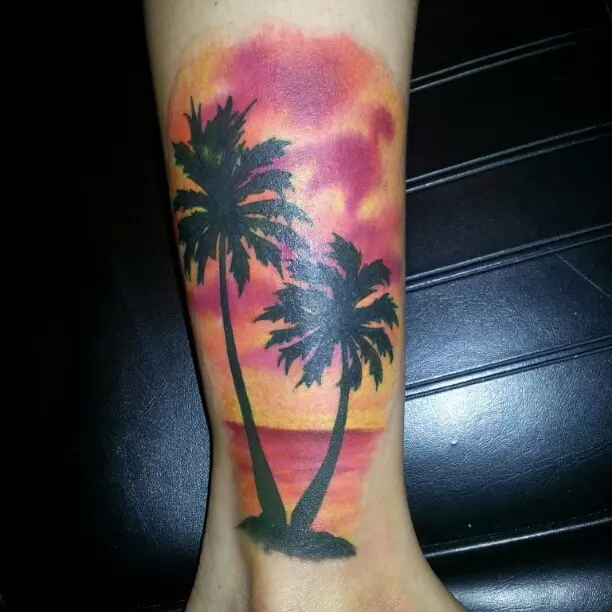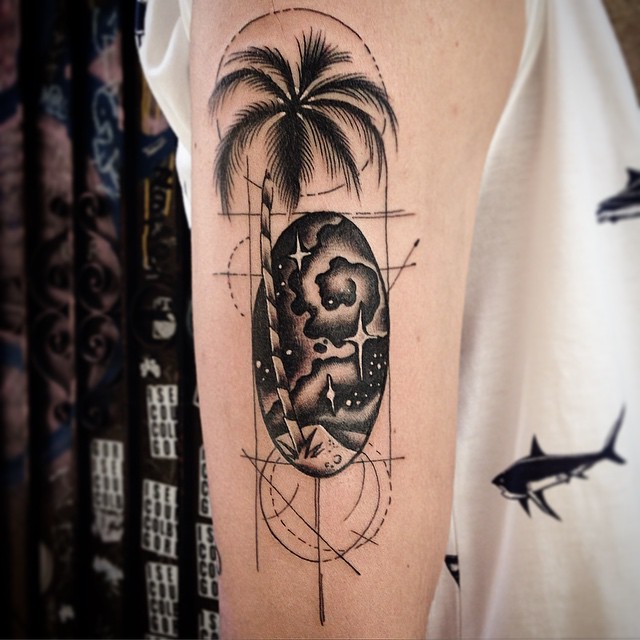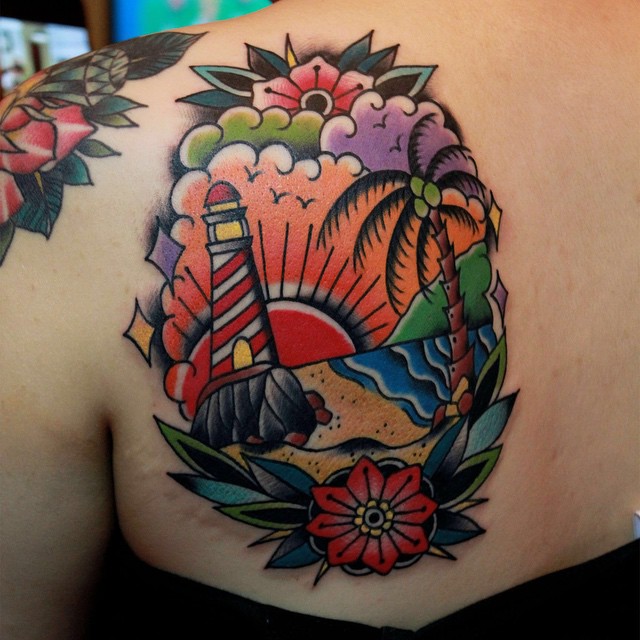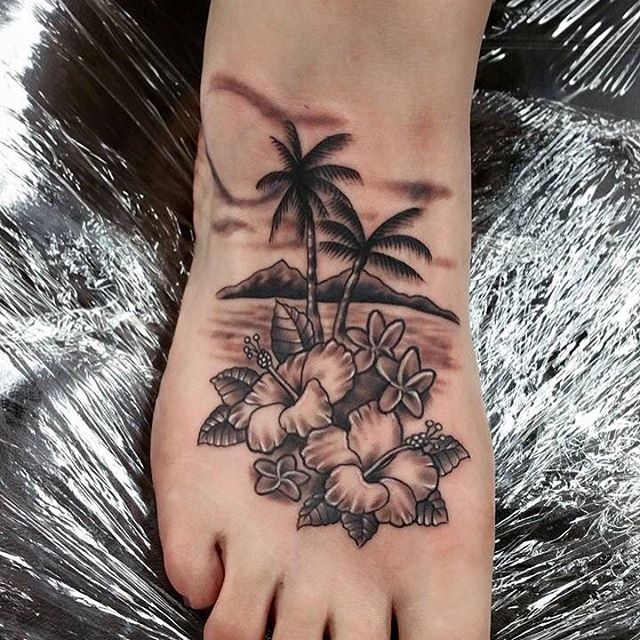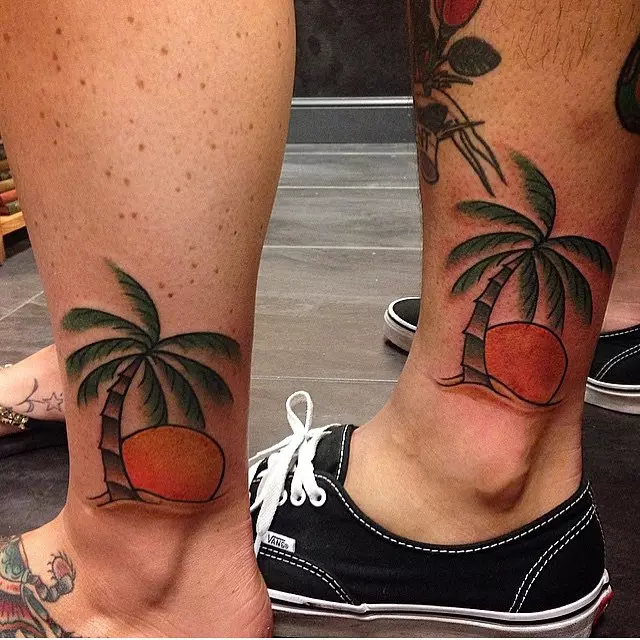 Christians also adopted palm tree as a symbol of resurrection. People laid palm fronds on the path Christ passed through while entering Jerusalem. In those ages, people also raid palm fronds as red carpets to welcome Roman warriors coming from battles.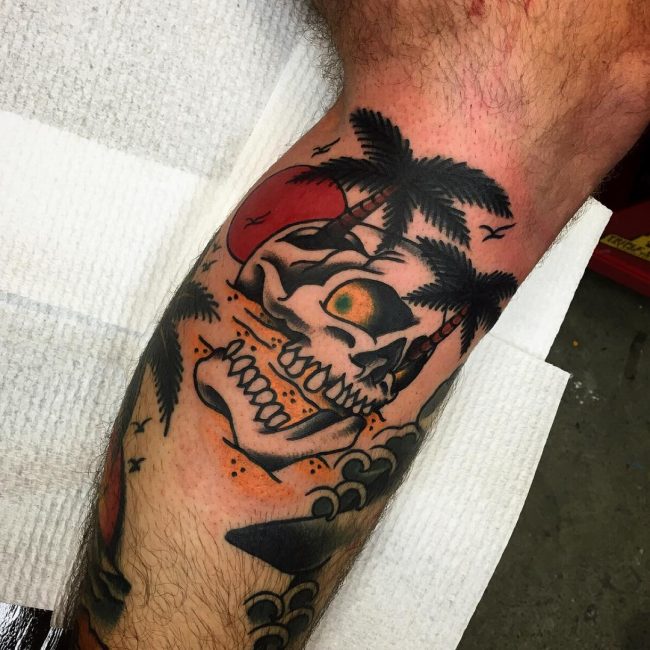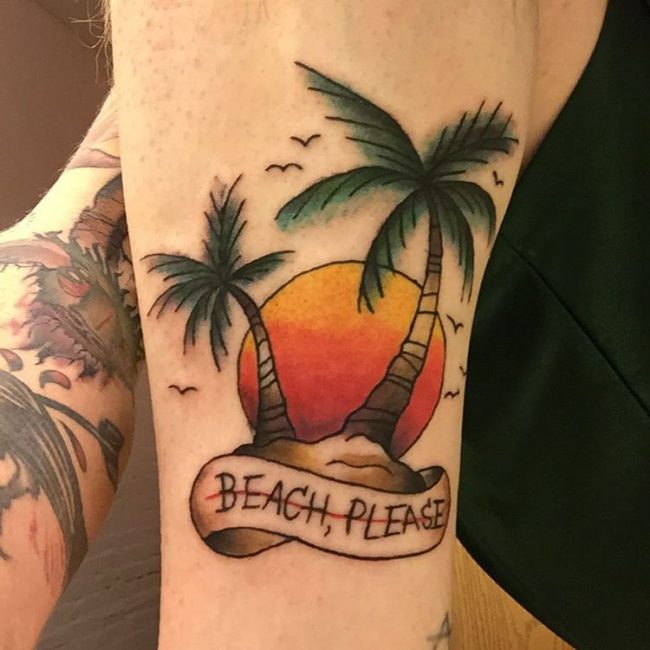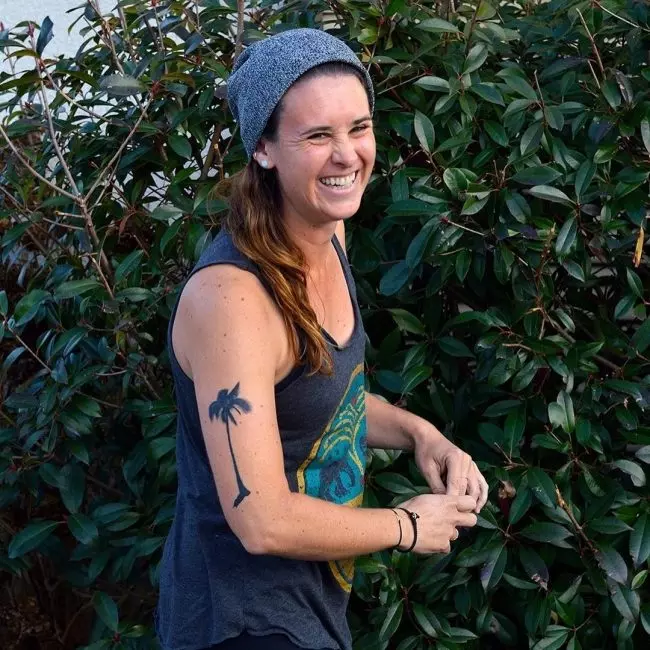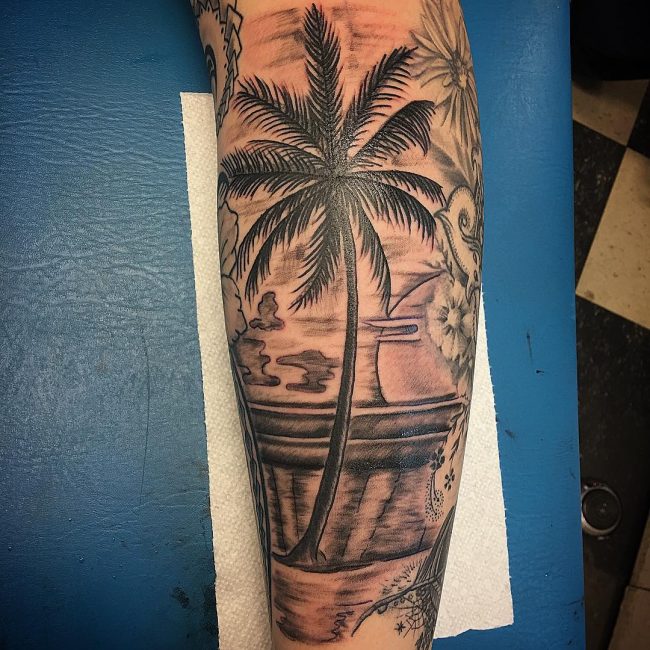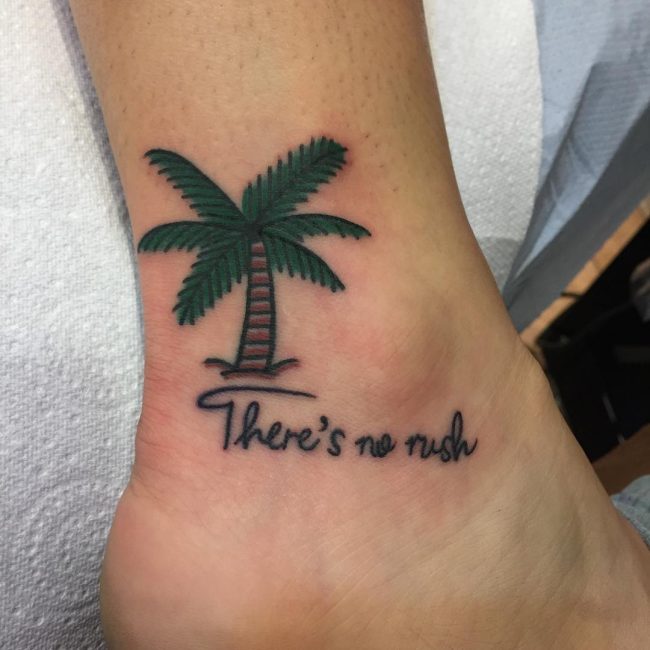 Furthermore, they also laid them to welcome pilgrims back to the holy land. In the examples, palm trees represented attainment, welcoming and great qualities related to the soul's return to its origin.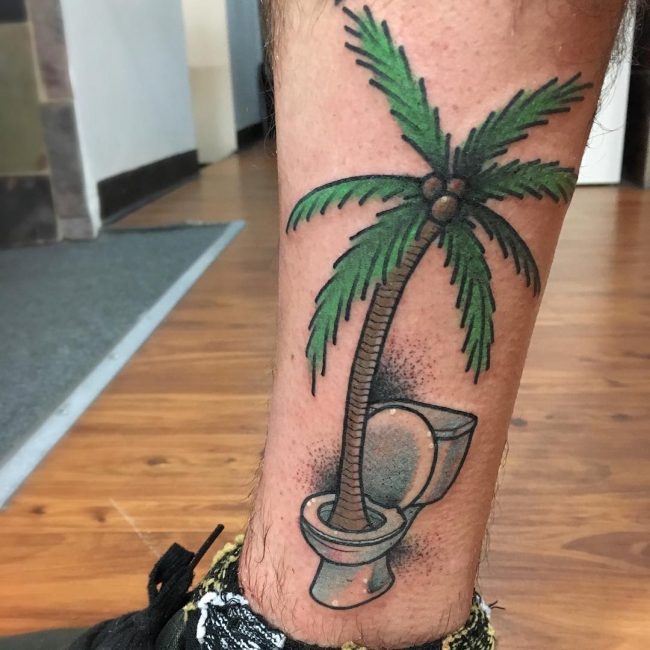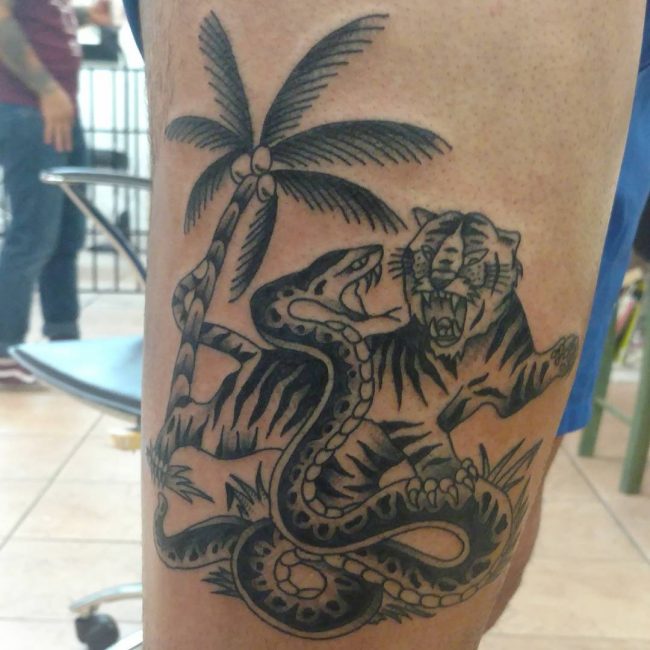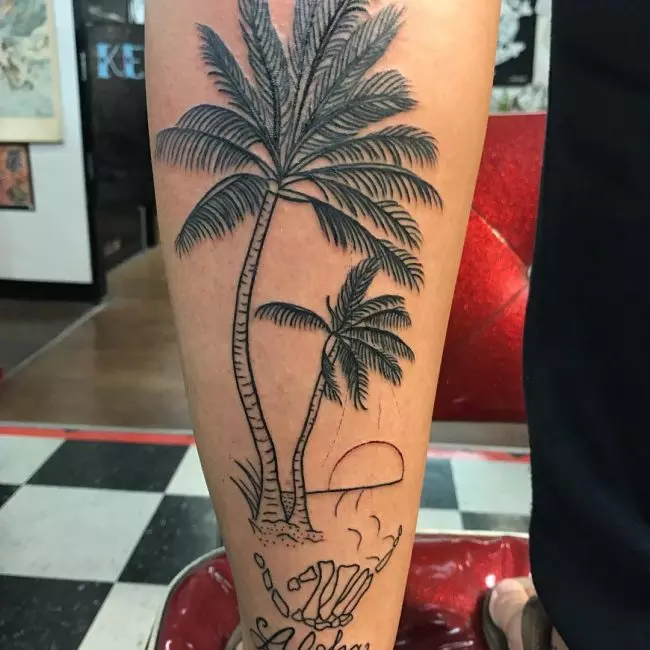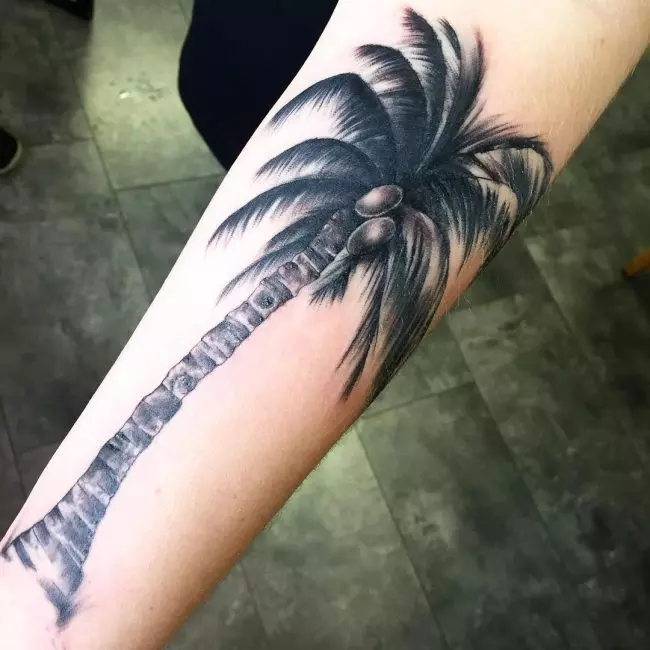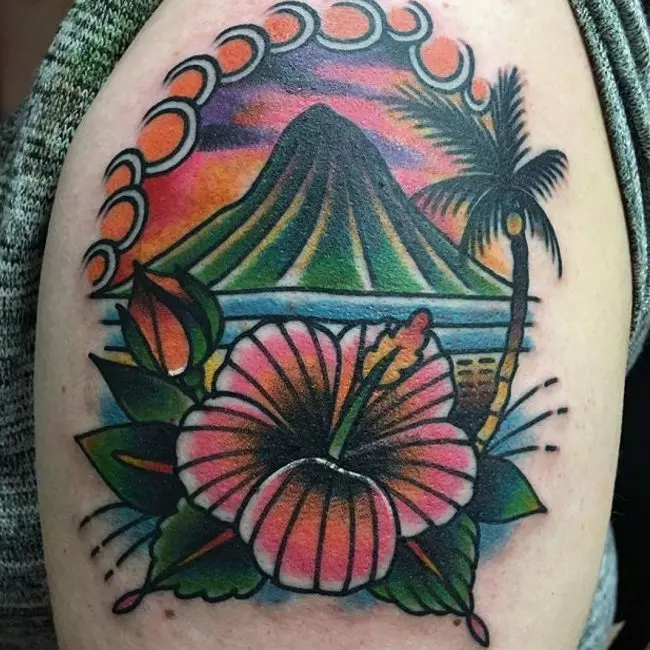 In dream symbols, palm trees represent the ability to rise above conflict and to spread out light brilliantly. The light shines over petty concerns and rise above the disillusionment just like the sun. Palms may also appear in dreams as a message to resurrect our aspects. In resurrecting the aspects, you turn into a whole entity.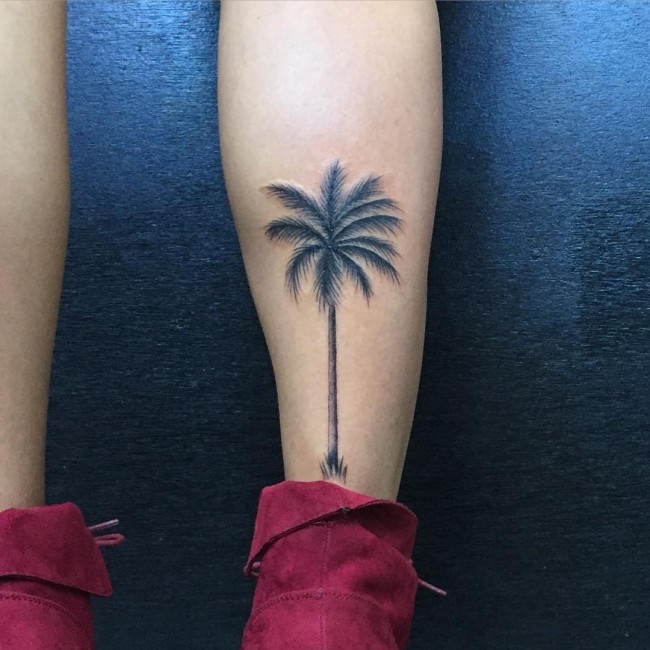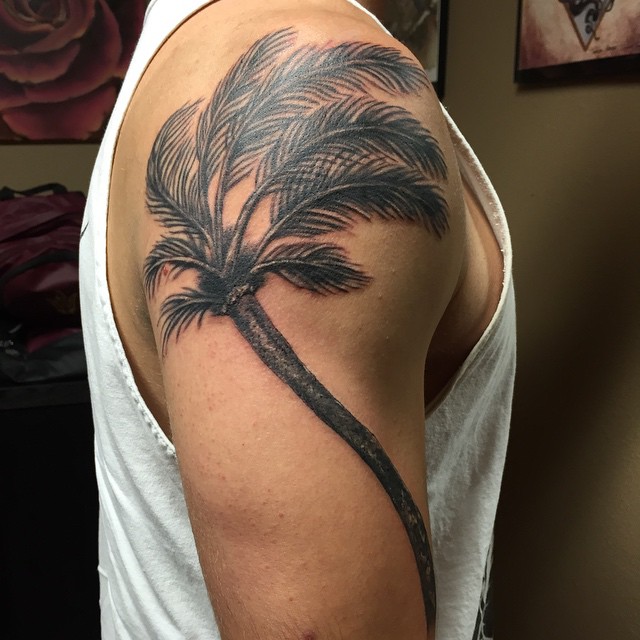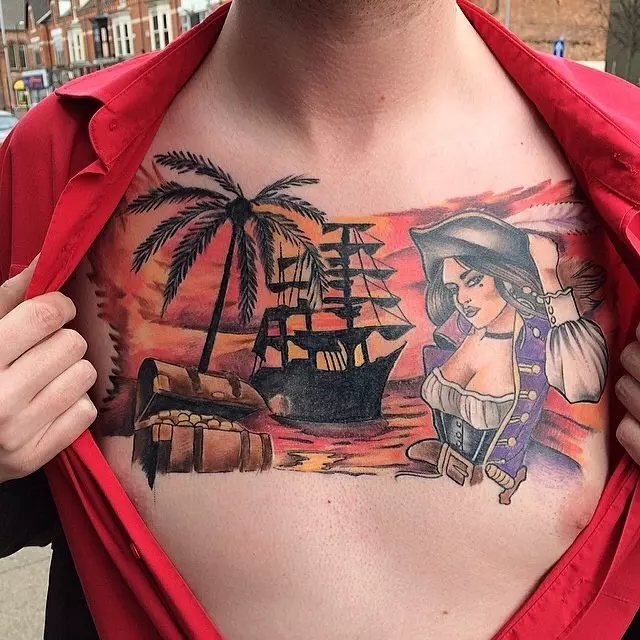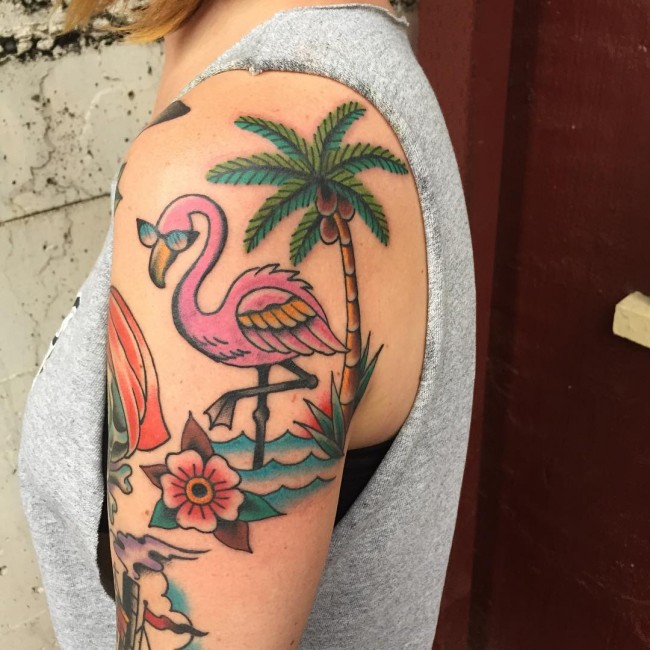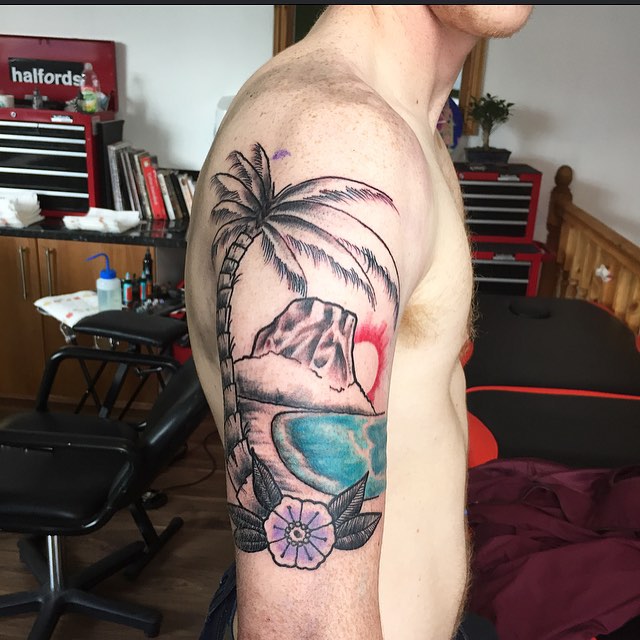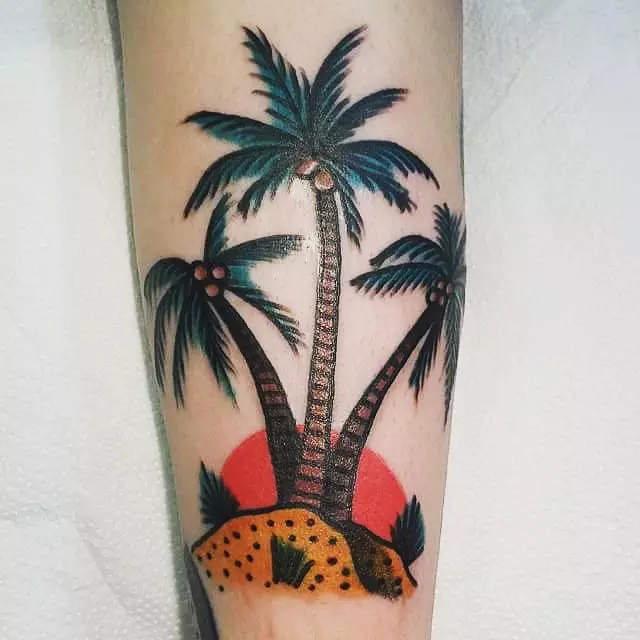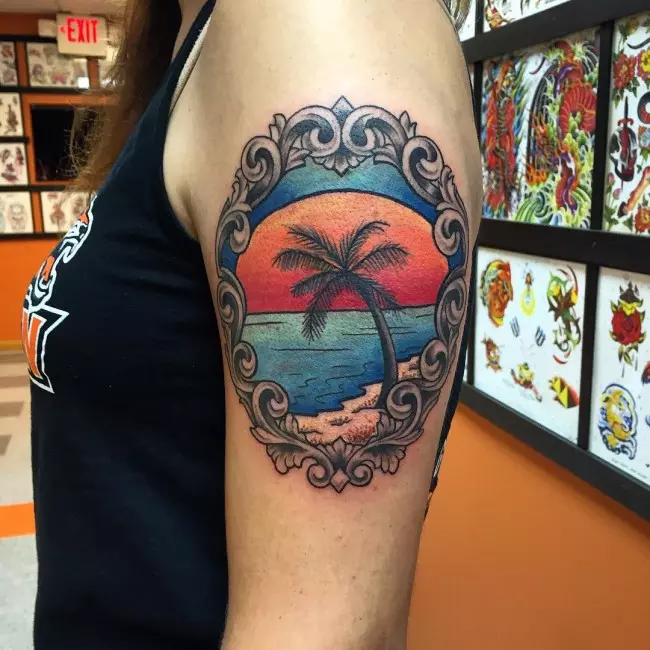 Placement of Palm Tree Tattoos
Just like in other tree tattoos, a single palm tree forms a stunning tattoo by itself or even as an element incorporated into another complex tattoo design. As a result of elongated designs, you can ink a palm tree on various parts of your body depending on the exact size you desire.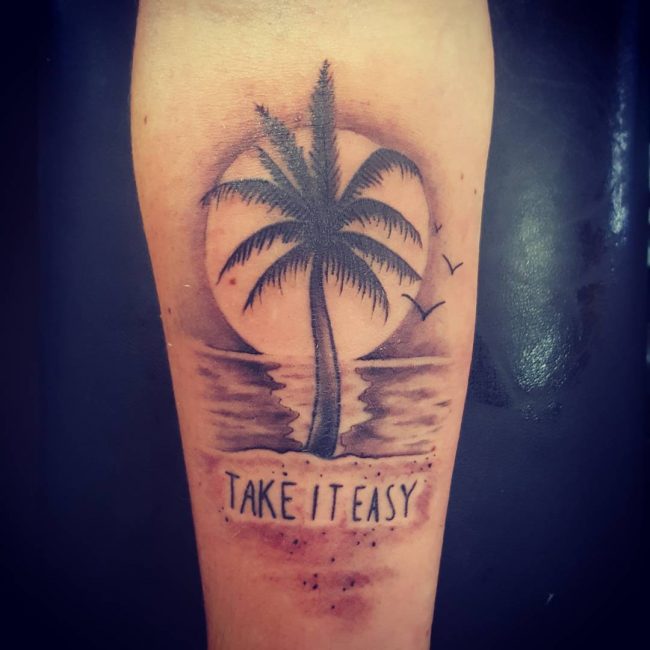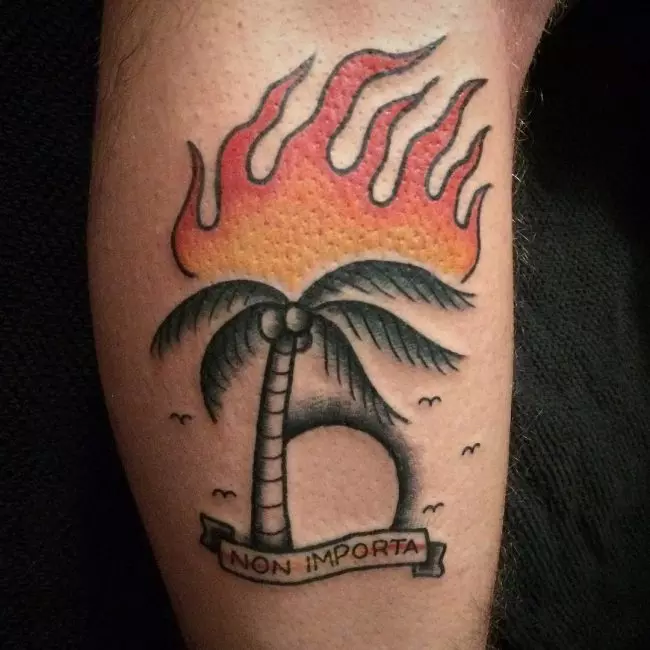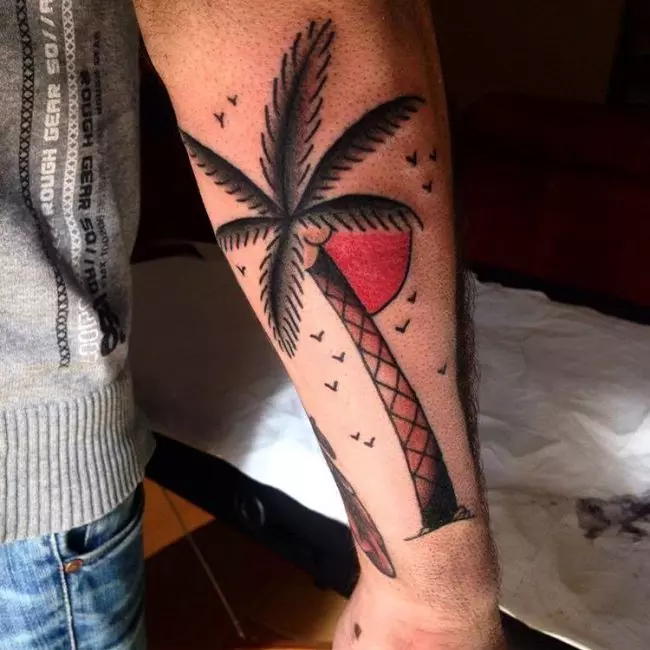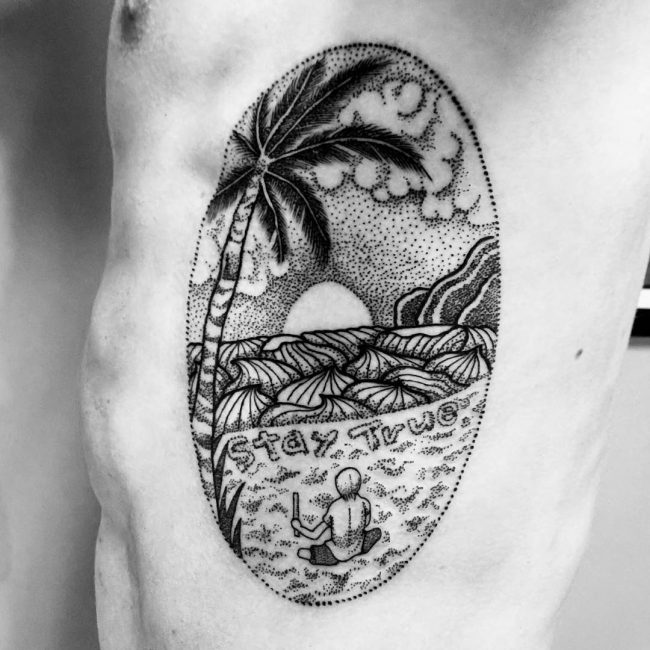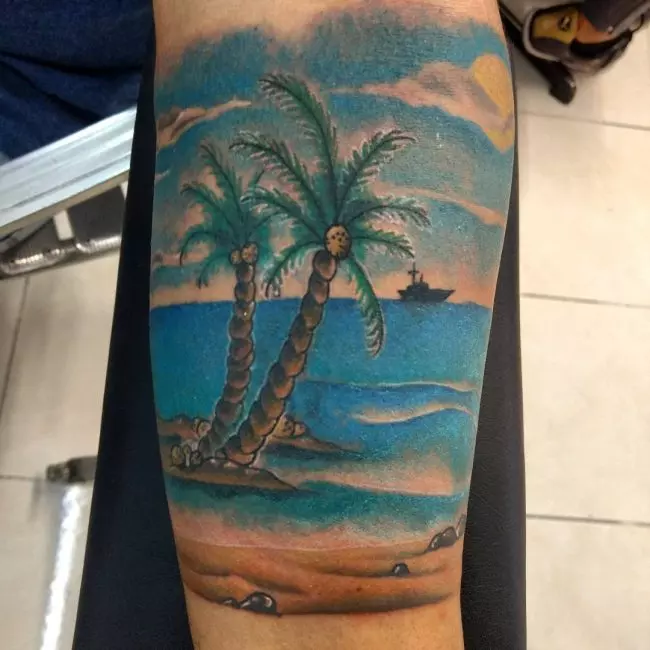 For example, a small palm can nicely fit on the wrist or on the ankle while larger designs can fit on the entire leg. In addition, you can also ink a palm tree as a part of a large tattoo covering your back. Other body parts that can form a great canvas for the tattoos include the arm, ribcage, and the foot.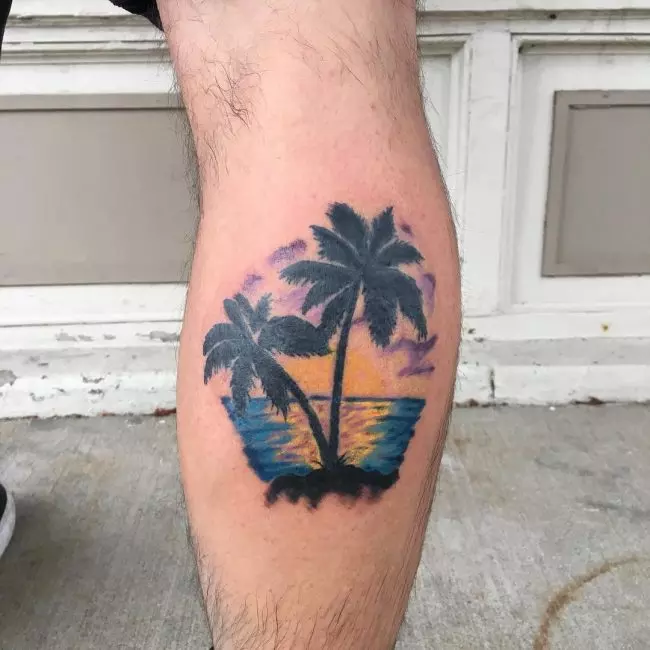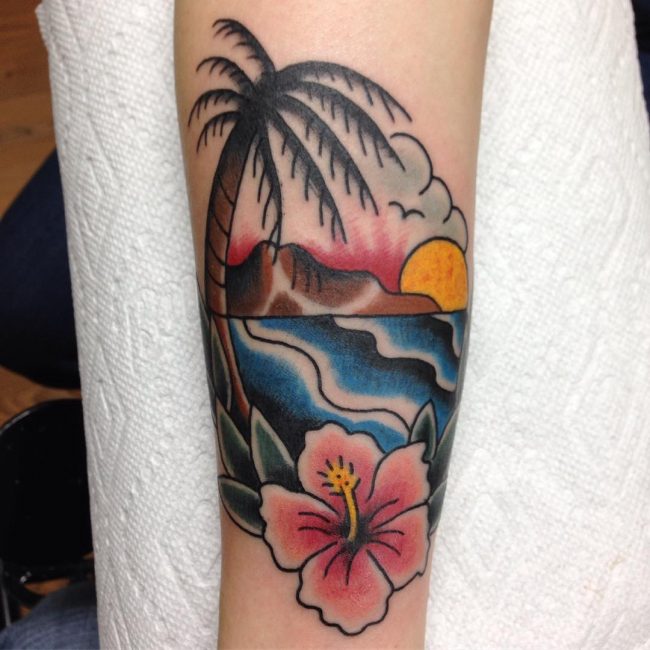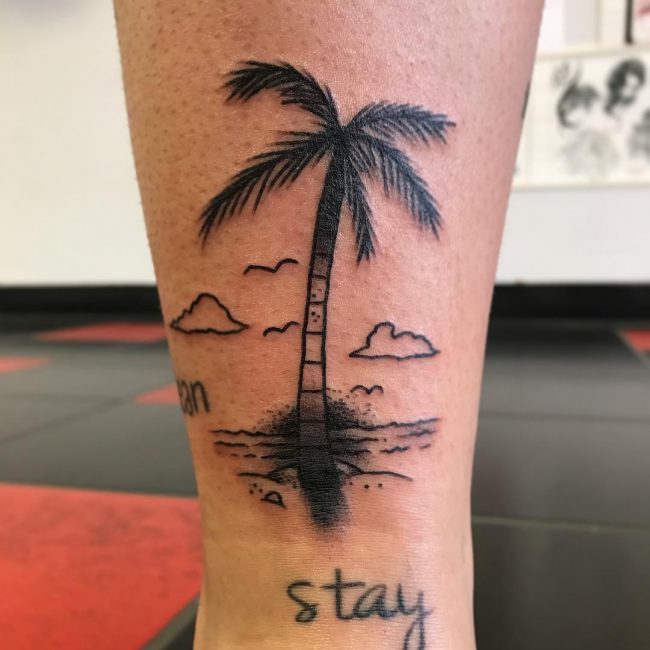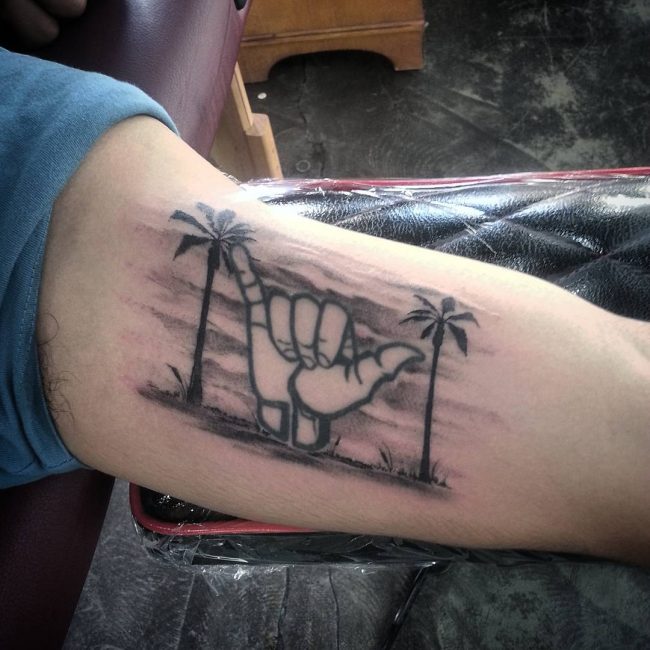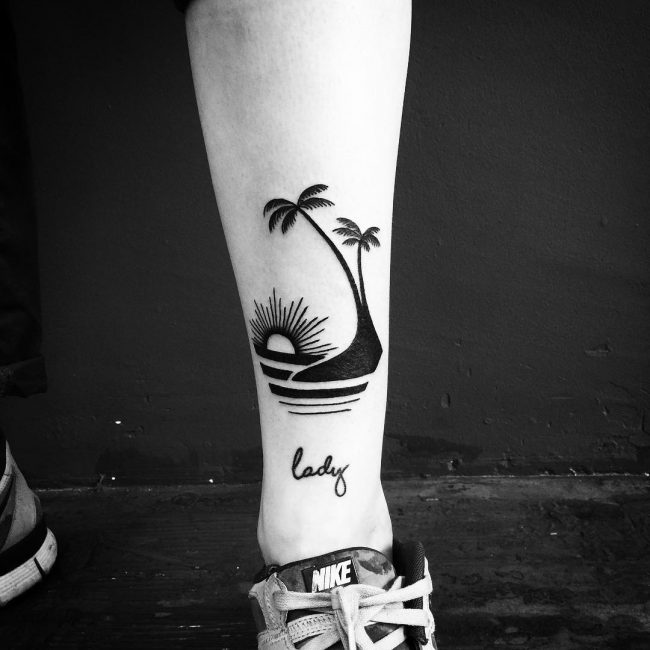 Some women also decide to get the tattoo designs on their shoulders.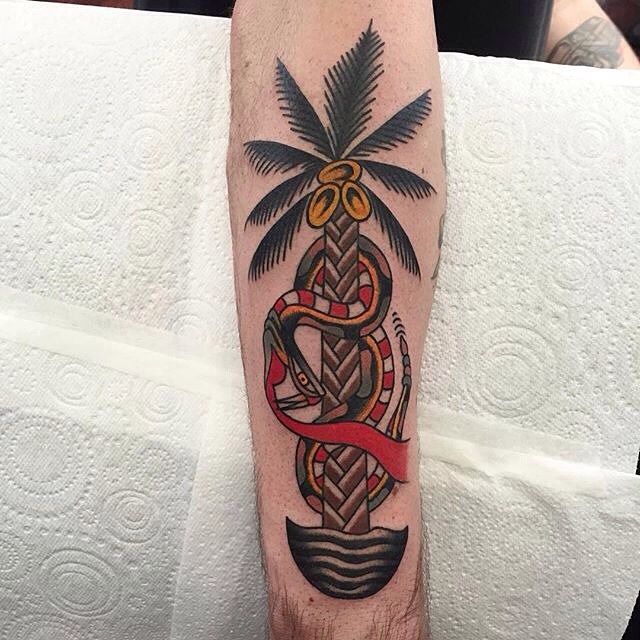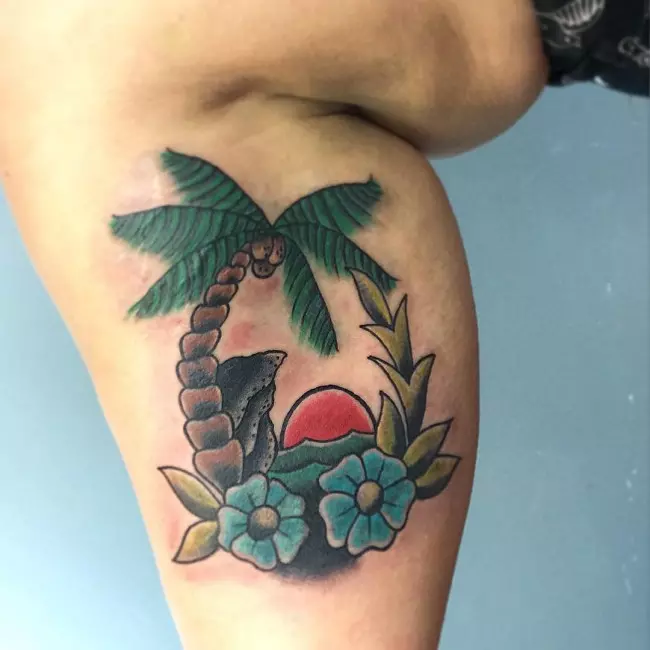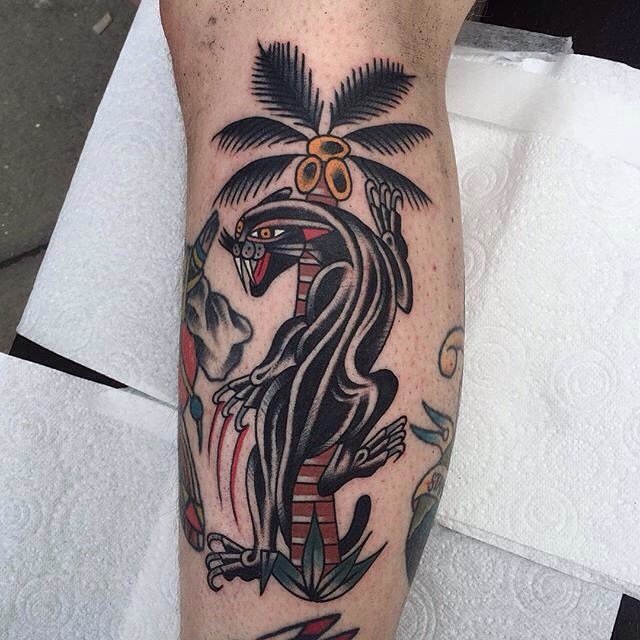 ---
back to menu ↑
Types of Palm Tree Tattoos
Forearm pal tree designs.
This tattoo designs depicts a single palm tree which clearly stands out due to its simple, sleek and attractive conceptualization. To form the tattoo, a tattooist has to ink a palm tree with straight trunk and green branches. It is also possible to replicate the design but after consulting a tattooist.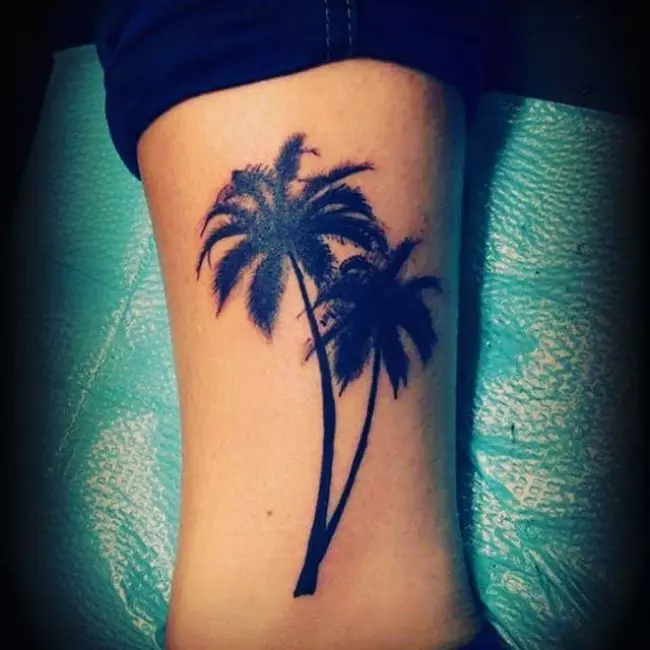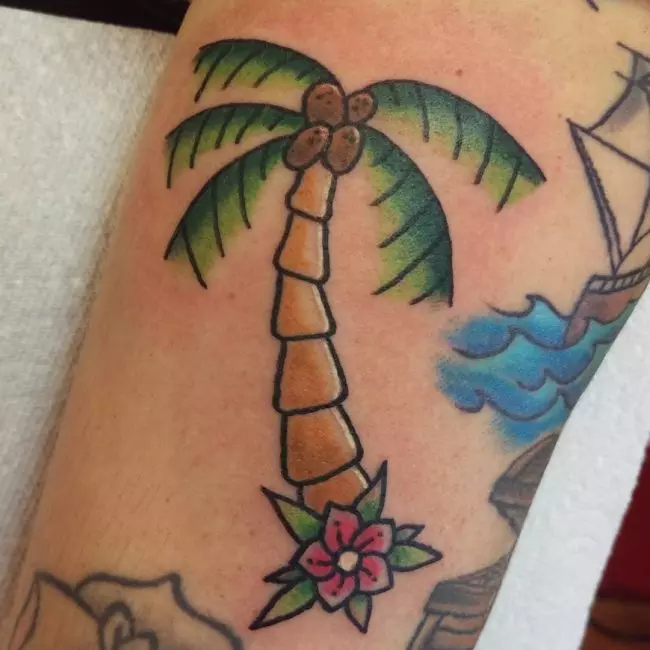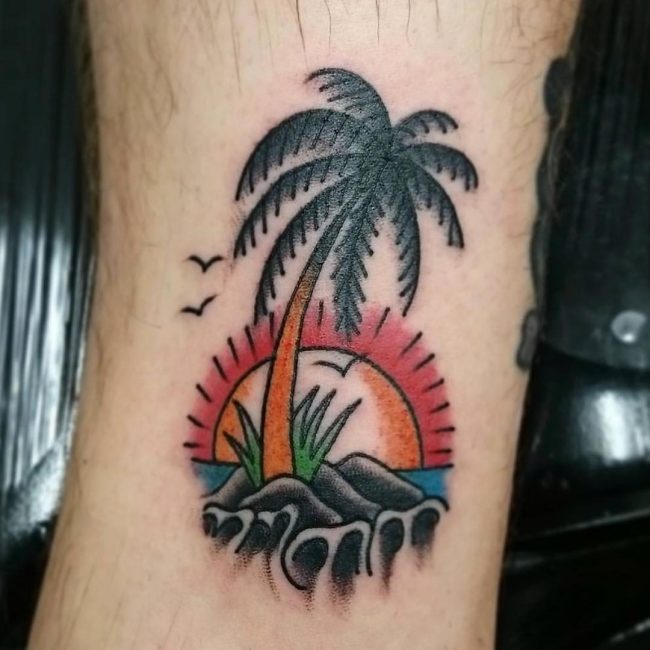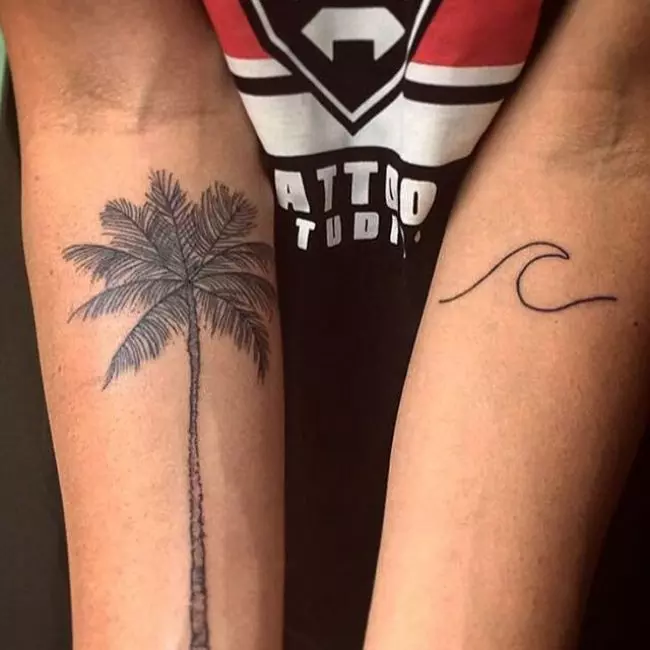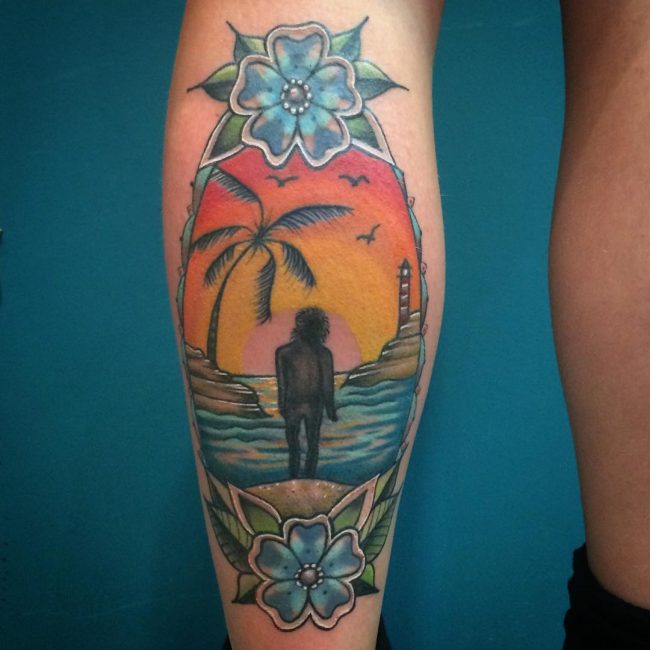 Colored palm tree design.
The design portrays a seaside scene with staple palm trees and sandy beach. The tattoo has to cover your upper body's side and moreover a tattooist has to ink it with soothing colors. Perhaps, you can use the tattoo to express your love for the beach.
Palm tree tattoo design on the lower limb.
This is another tattoo that depicts a beach scene with several staple palm trees. In addition, it should involve a setting sun in its background. If a palm tree reminds you of a needed vacation, then get the tattoo.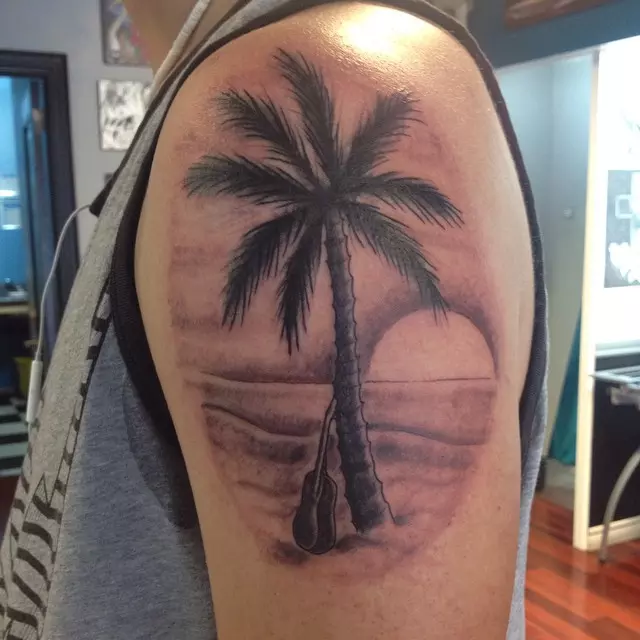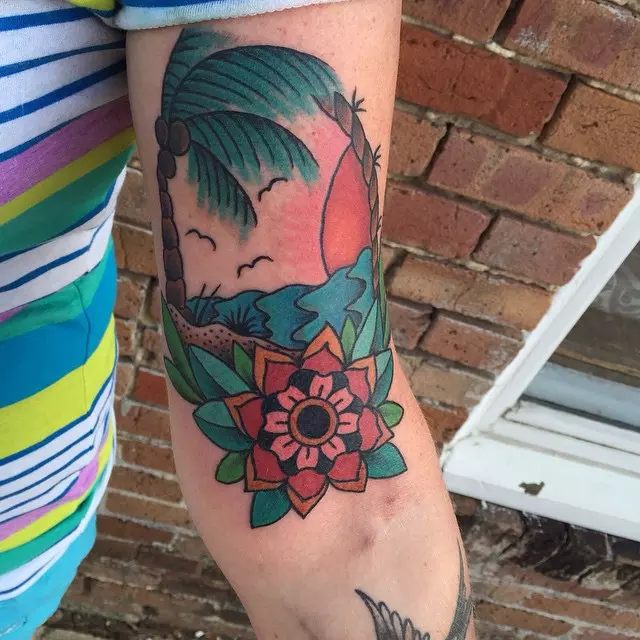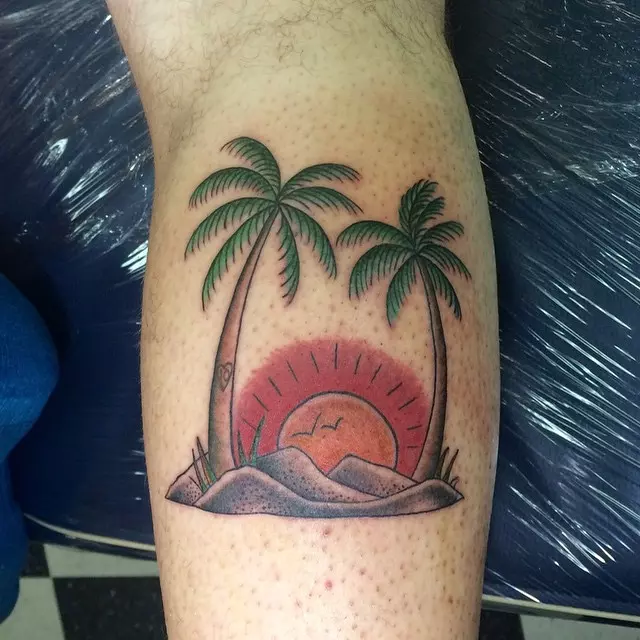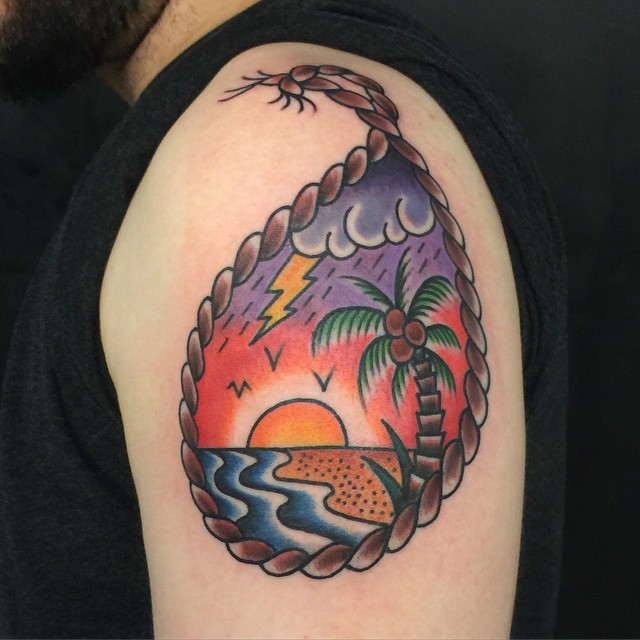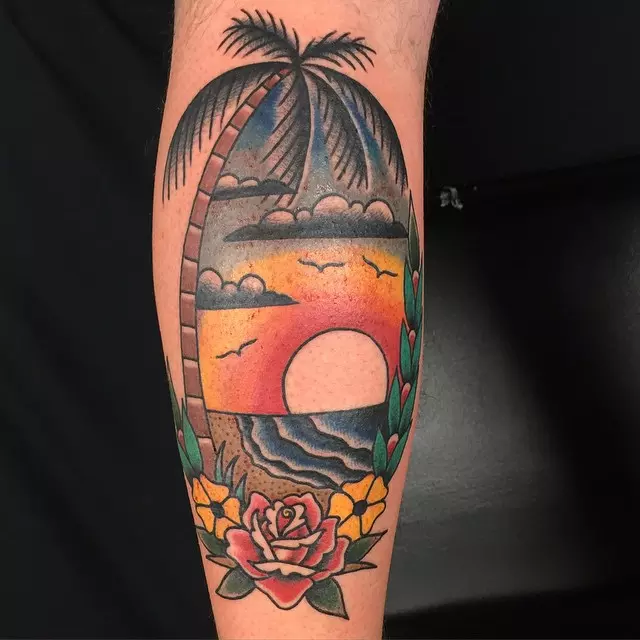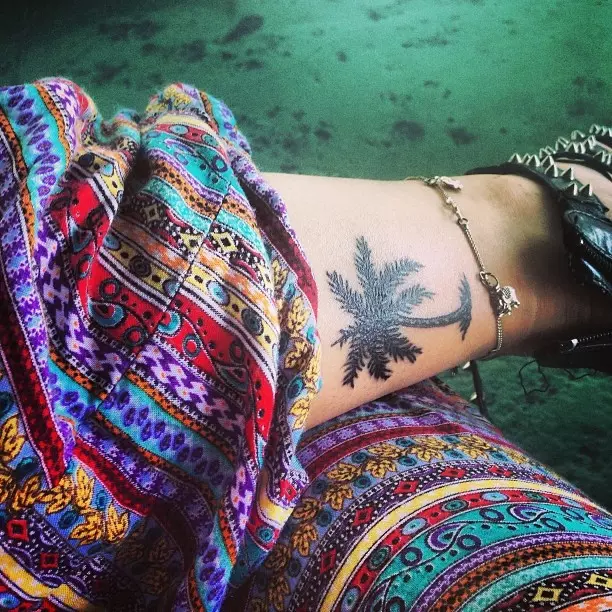 Palm tree floral designs.
The exuberant and bright aura makes this palm tree tattoo design to clearly stand out. It should feature rays of rising sun and some birds flying on the horizon. Most likely the body art will infect you with nostalgia for the best moments you had on your last visit to the beach.
Classic palm tree tattoo designs.
If you desire a black bold palm tattoo, this should be your ideal selection. You will get it as black and simple. And in addition, any local tattooist will not have difficulties replicating it.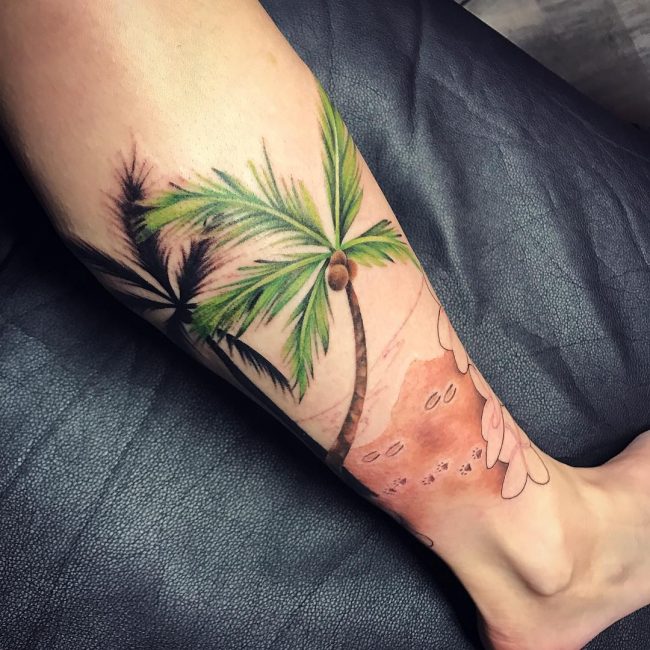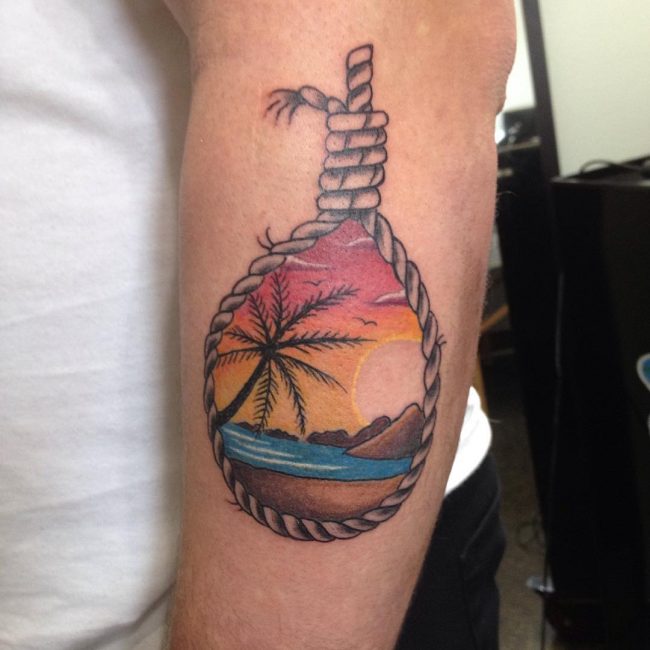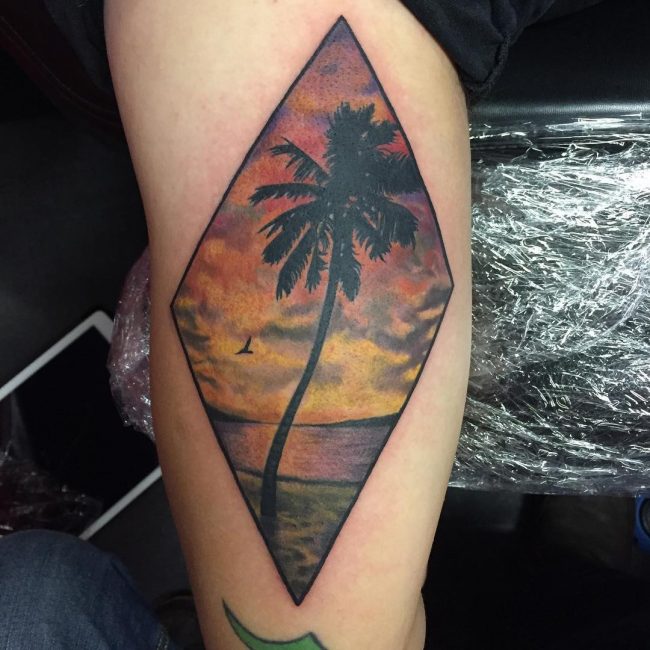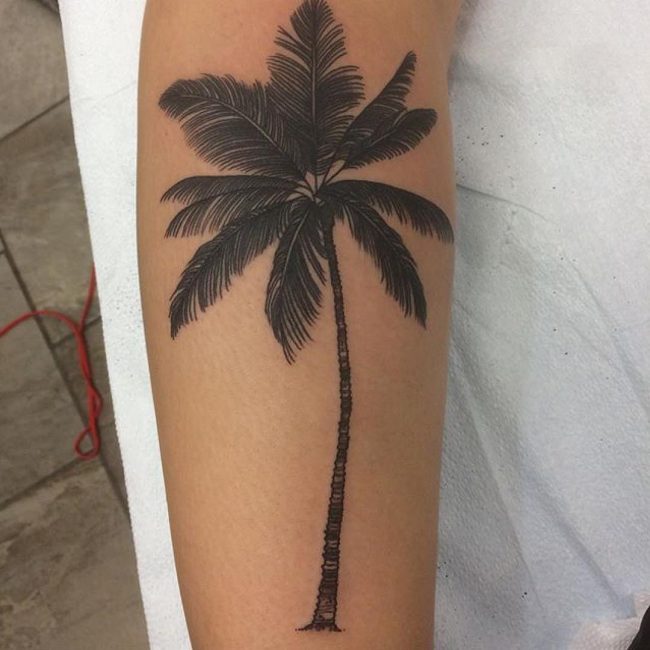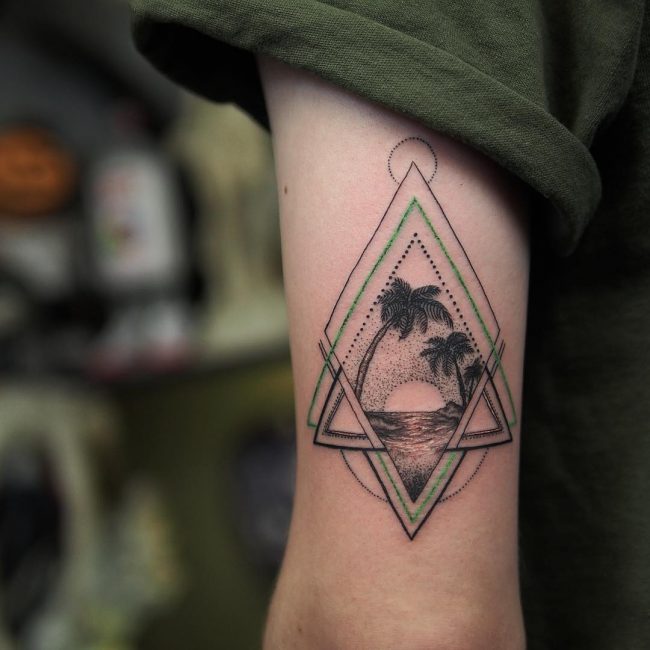 Miniature palm tree designs.
This is a trendy cute tattoo. It has bright exuberant colors and most likely it will be appealing to you. You can get the design on your thigh or experiment any other part of your body.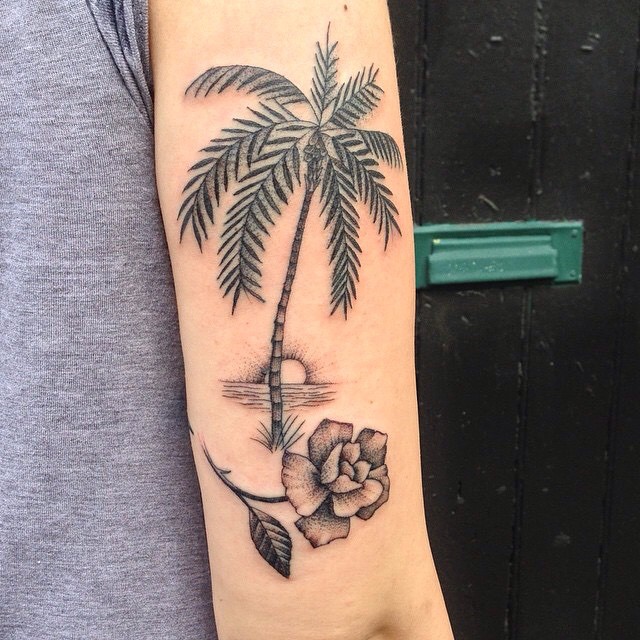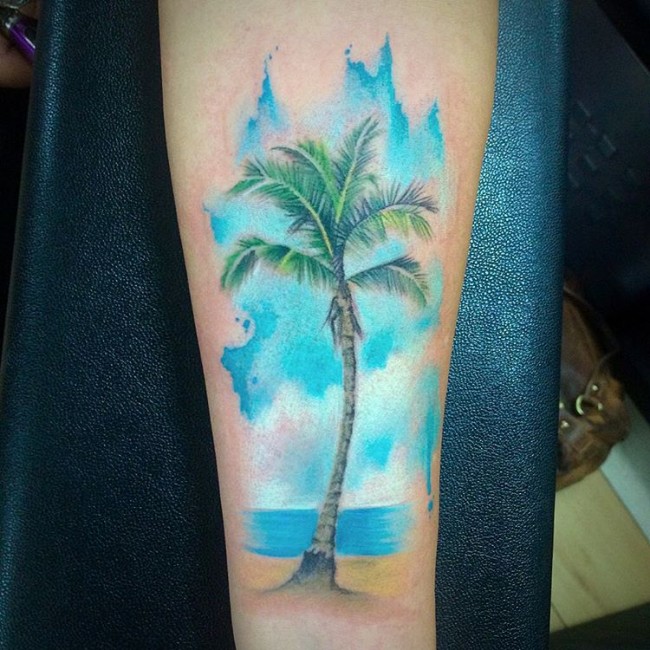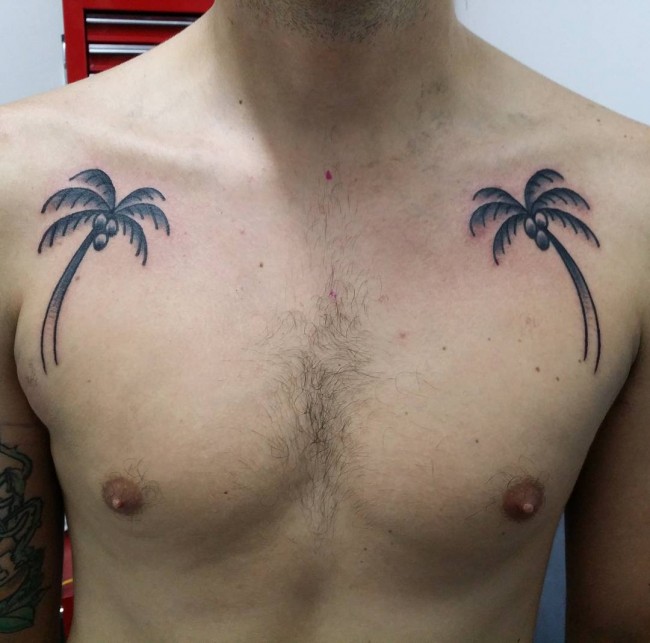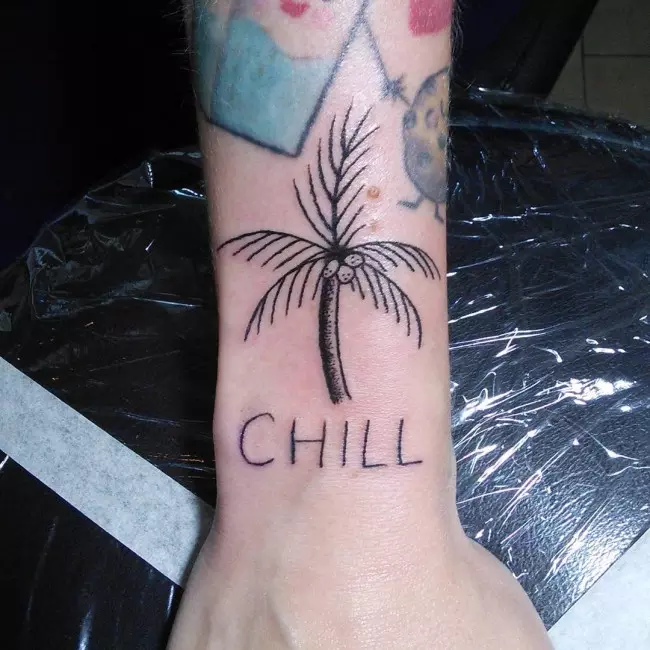 Miniature palm tree designs on the foot.
Miniature palm tattoos have their own appeal. To give it a better appearance, keep it small and black. You can also experiment it on other body parts.
Palm tree tattoo on the upper arm.
The tree design depicts a simple concept of a palm tree blown in wind. An experienced tattooist can create realistic palm tree branches effect blown in wind through moderate shading.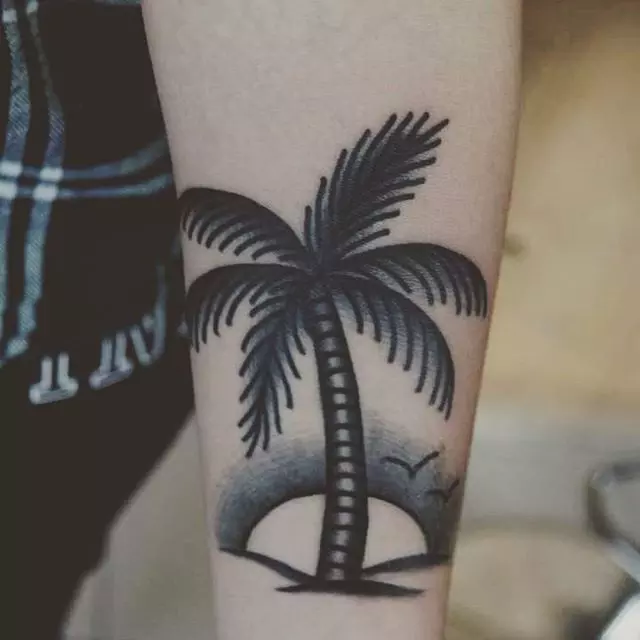 Palm tree on the wrist design.
This design is small but effective. It stands out for its miniature and intricate details. To get the design on your wrist you should rely on the services of an experienced tattooist.
Samoan palm tattoo design.
In Samoan body arts palm trees are a significant motif and the tattoo is not an exception. To replicate the piece on your body, it is better if you take advantage of experienced tattooists services.