85+ Beautiful Peony Tattoo Designs & Meanings – Powerful & Artistic (2020)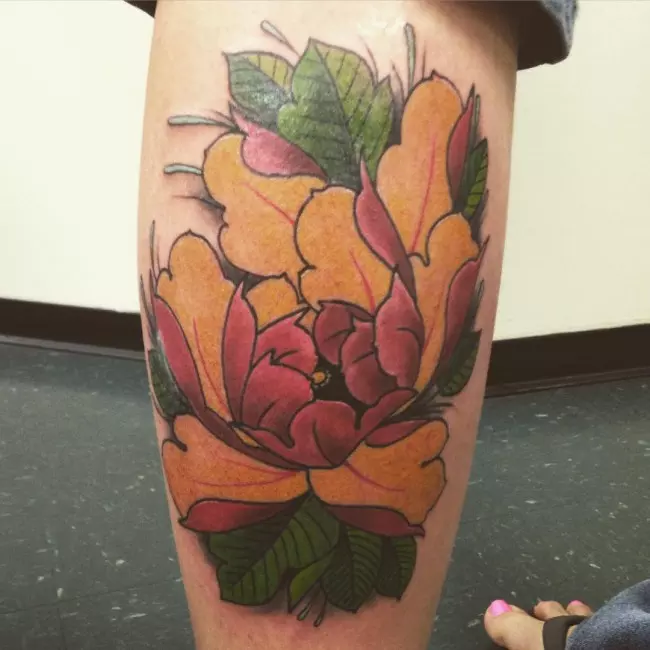 The tattoos have been present for thousands of years. Surprisingly, even the mythology surrounding the origin of these tattoos has several versions.
There is one legend that shows that peony is derived from the name "Paeon" who was a physician to gods and who received the peony flower on Mount Olympus from mother of Apollo.
Another legend tells the story of a physician saved from fate of dying like the other mortals. He changed into the Peony flower we know today.
Contents: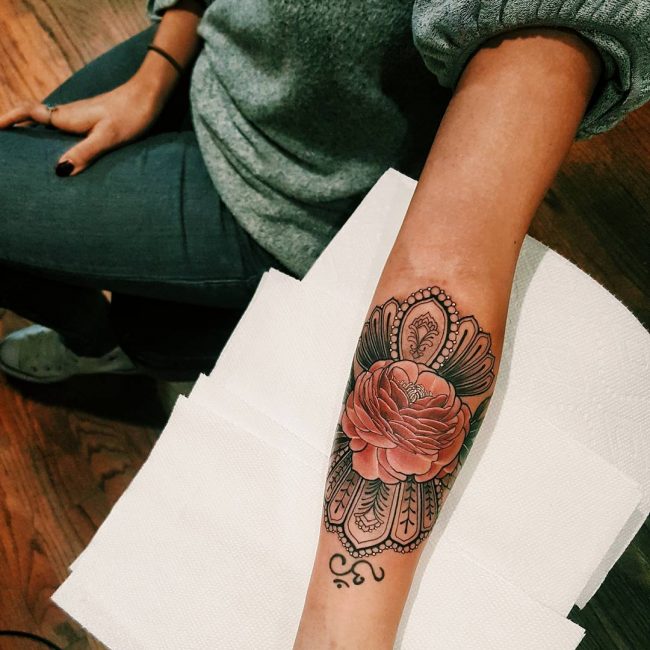 People have been associating peony flowers with wealth and honor. The floral designs include the traditional Chinese floral symbols, Indiana state flower and the 12th anniversary wedding flower.
Peonies embody prosperity and romance and there are individuals who see them as symbols of good fortune and happy marriage.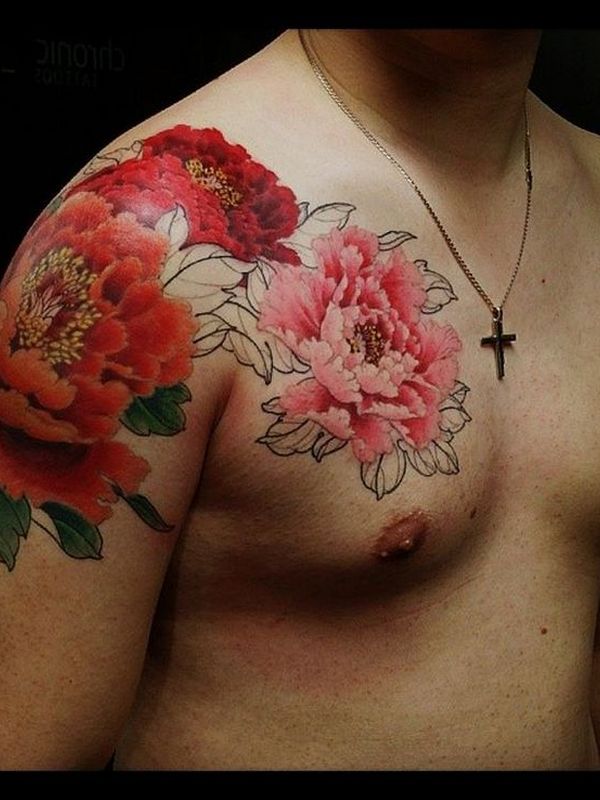 The meaning of peony tattoos
The tattoos symbolize wealth, good fortune and prosperity. Peony is a strong symbol of beauty, fragility and transitory nature of existence. Furthermore, they depict that getting great rewards is only possible by taking great risks.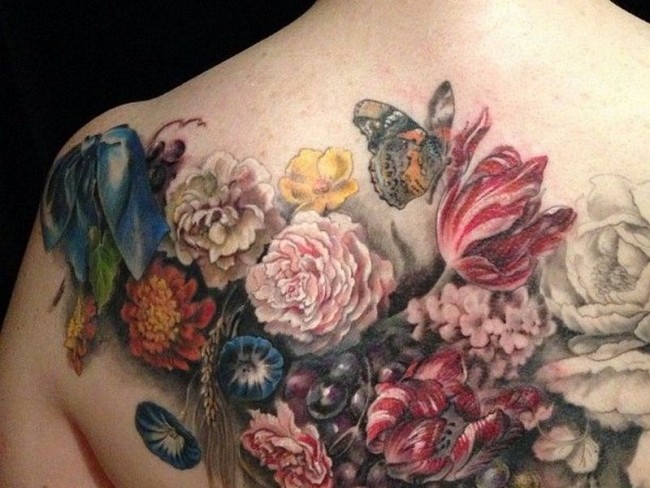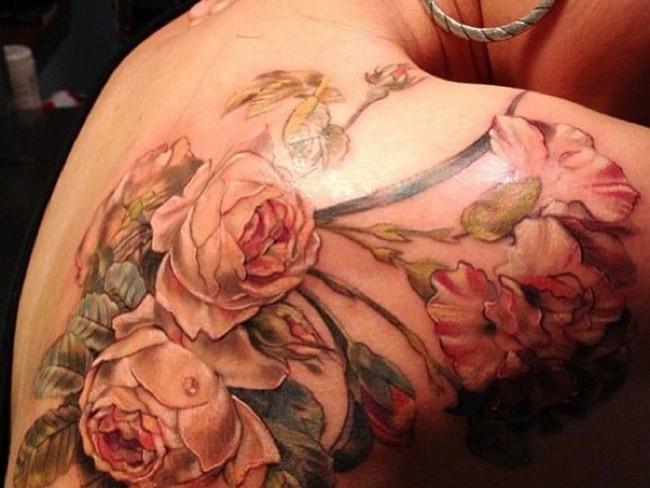 In the traditional Japanese tattooing, there is pairing of some tattoo elements like dragons, demons and lions with flowers- Effectively, delicate power and beauty balancing. Botan or peonies are forms of flower symbols traditionally paired with shish or Japanese Lion.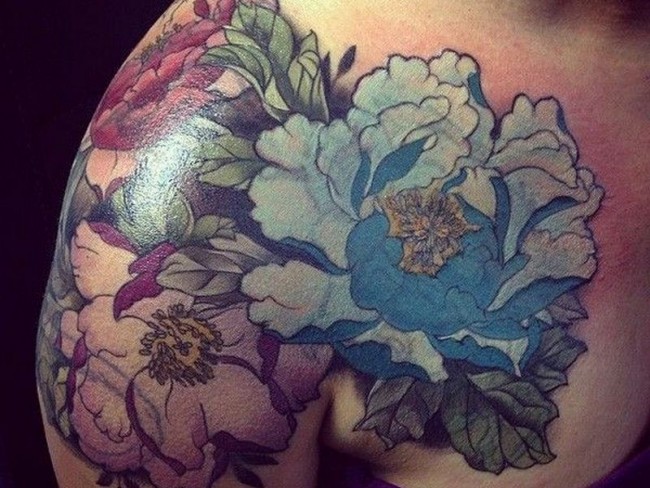 The pairing is known as Karajishi and the lion's ferocity is tampered by the peony's beauty. Apart from being a simple symbol peony can be a powerful tattoo design.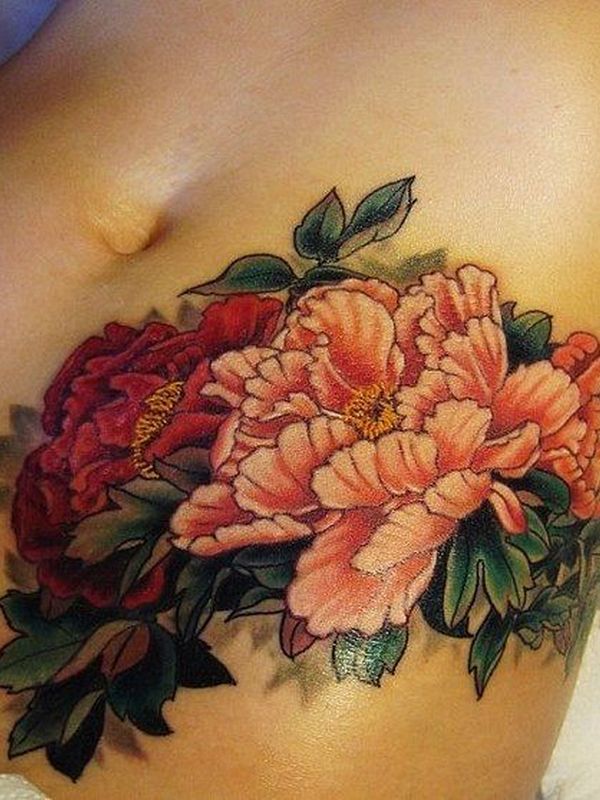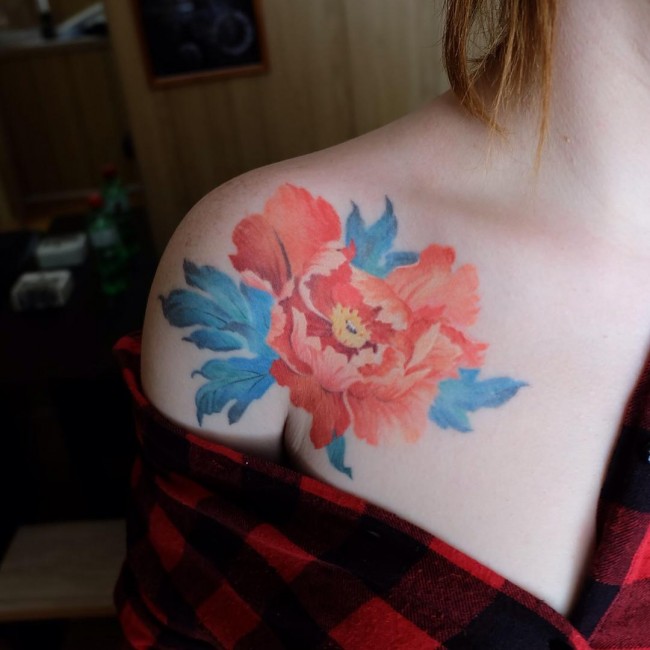 Peony is a flower with a deep history of veneration and cultivation for many centuries. For example in china and Japan, the peony is a symbolic floral with similar meaning to the lotus, chrysanthemum and cherry blossom.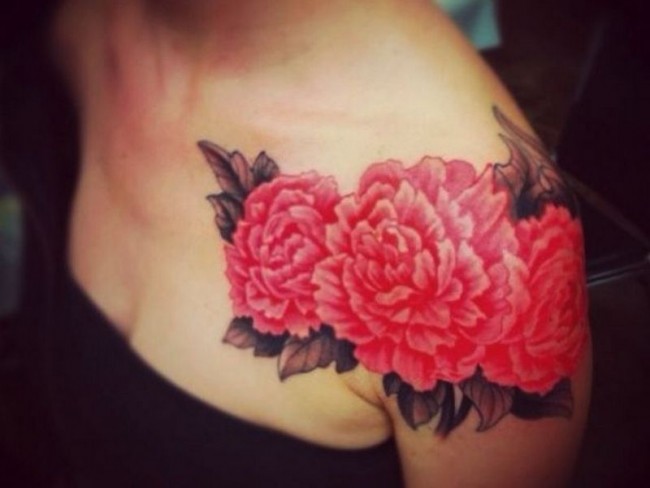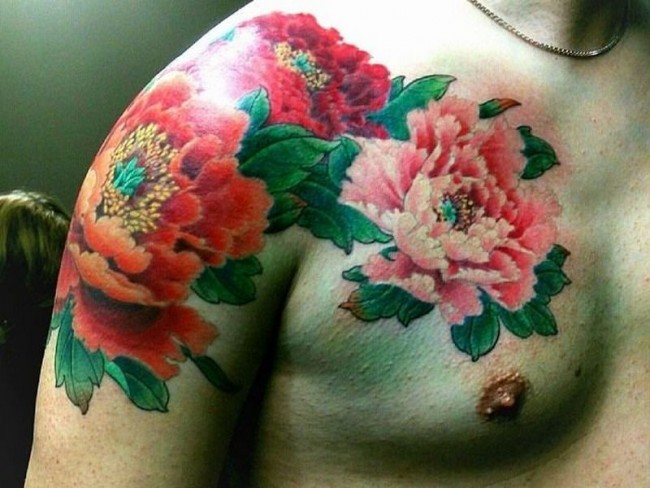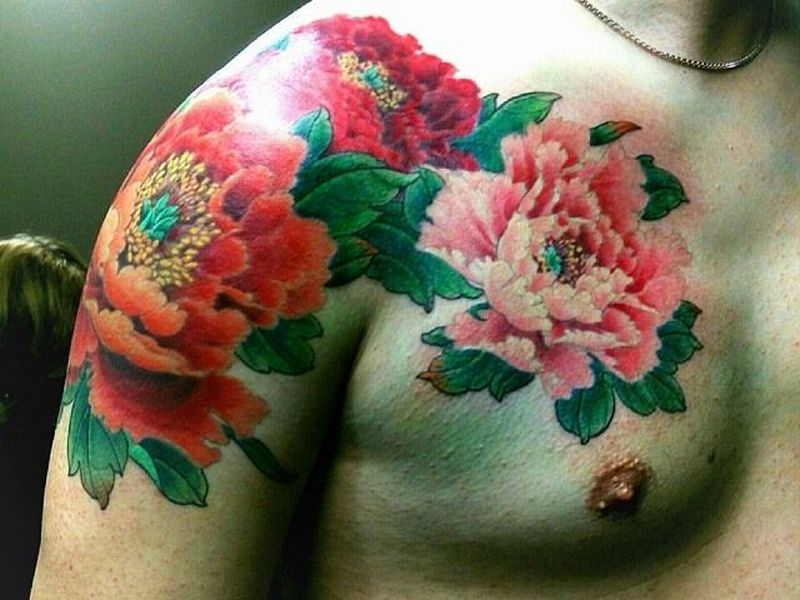 The Peony is known to be a symbol of wealth. Also remember that in China and Japan people used stone lions to guard sacred places, homes, palaces and temples and therefore the peony and the lion combination are not accidental.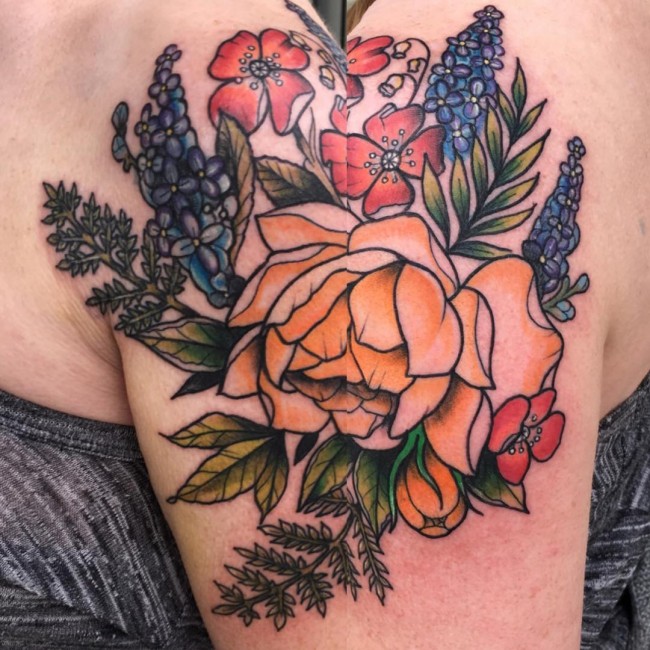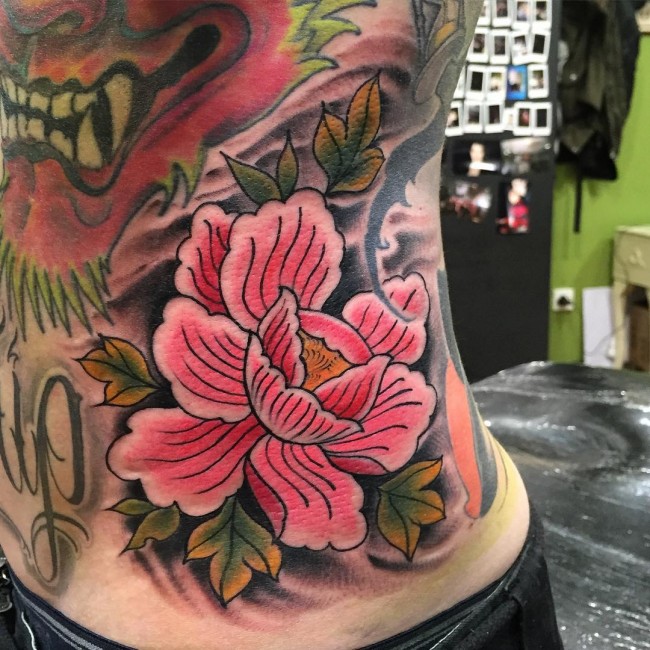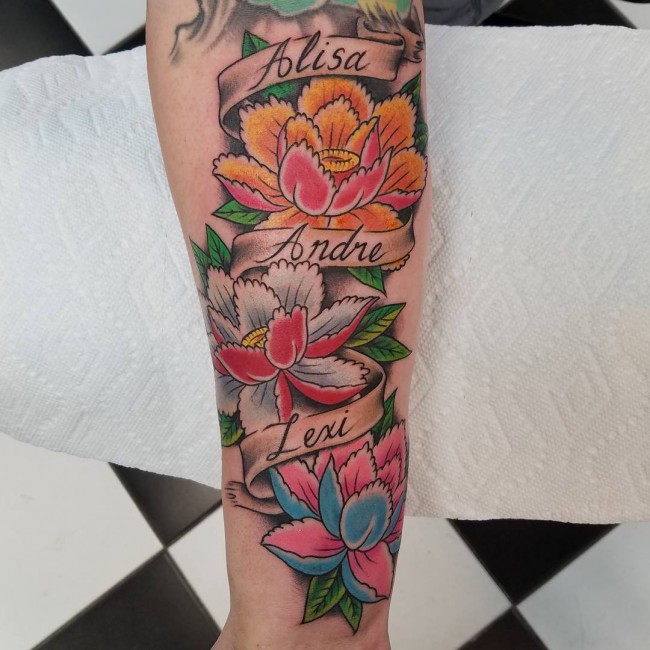 In addition, according to the Japanese cultures Peonies also symbolize risk taking, daring and the Samorai's or Gambler's devil-might-care approach to life. The gambler's next bet may be the last.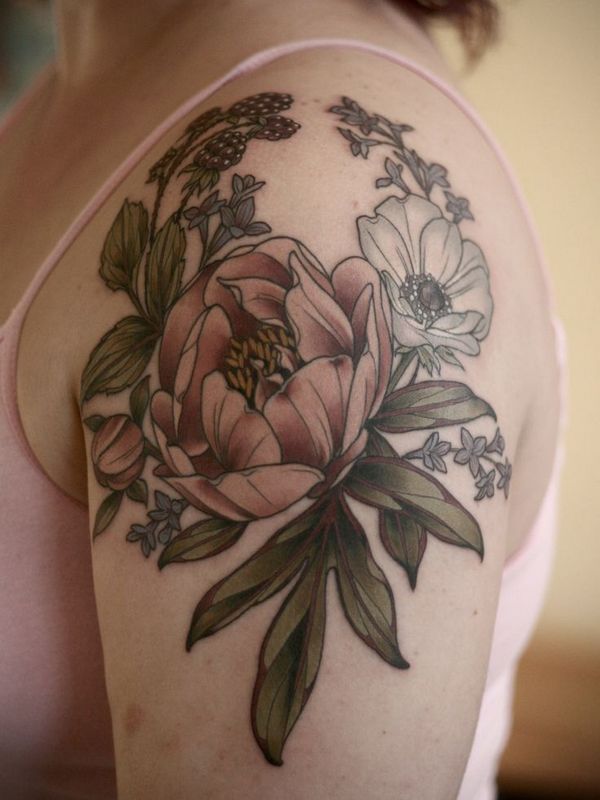 ---
back to menu ↑
Types of Peony Tattoos
Tattoo designs can be placed in various ways. They may portray the peony flower alone or combined with other elements and symbols. Traditionally, peonies were deep red tattoos designs. Over time, the tattoo designs changed to include peonies in shades of orange, white, yellow and pink.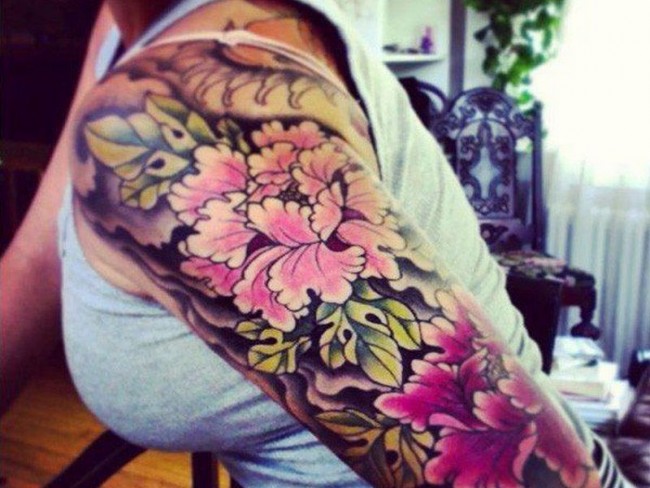 Furthermore, Peony flower tattoos may portray purple and blue color. As a result, you should be able to select the color that you want. If you are more into color symbolism, you should be able to select a color that will represent you.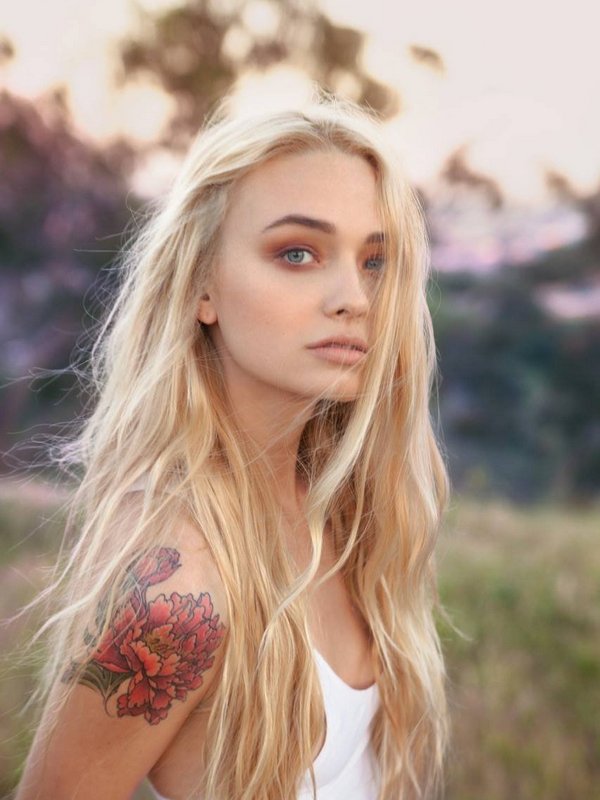 Peonies are common in the Chinese and Japanese themed tattoo. A tattoo artist can use the Peony to design the many appropriate symbols. The tattoo designs include dragons, koi fish, tigers and panda bears. As for the flowers, the tattoo designs can portray lotus, cherry blossom and chrysanthemum.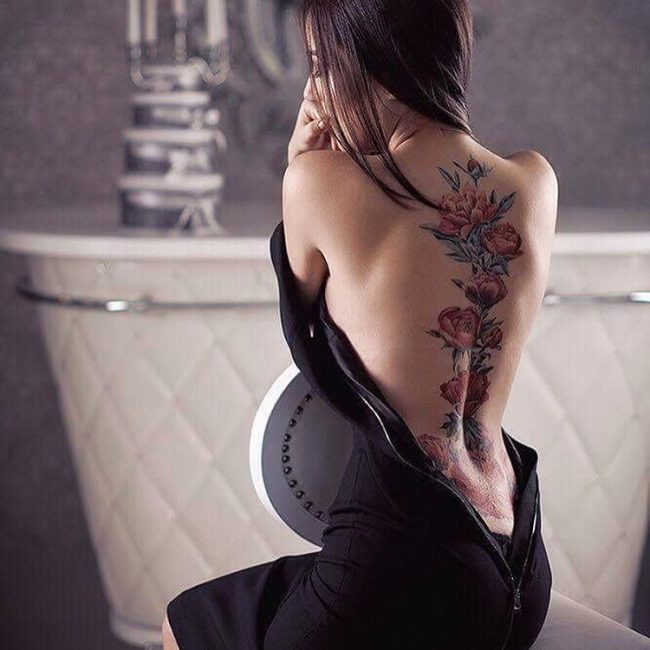 Tattoo artists can also design Chinese characters, Japanese characters, samurai and geisha within tattoo designs. As a result there are several tattoo options.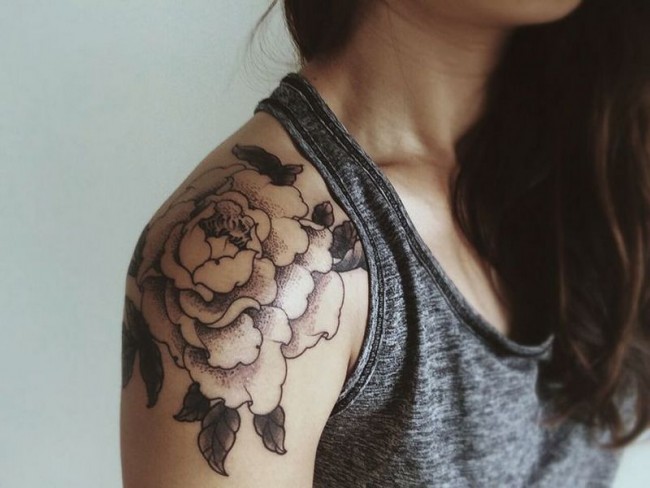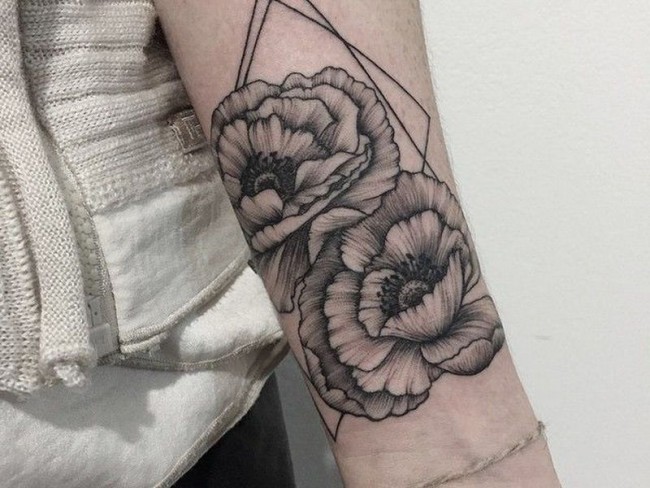 A tattoo can be beautiful with or without an additional element or symbol. It primarily depends on what you are looking for. If you don't want to include a Chinese or a Japanese theme in your tattoo, there are many alternative symbols that you can choose to use if you like.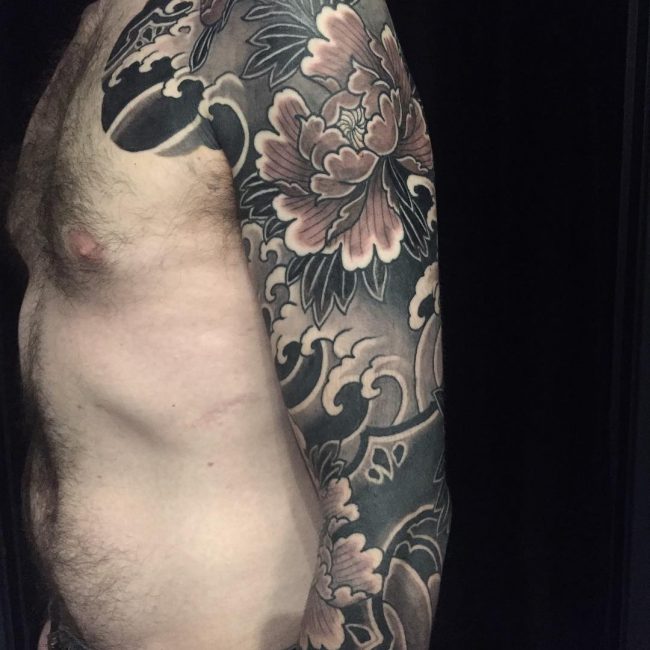 If you are not certain, you can choose fairies, dragonflies, butterflies or shallow. You can also add some flowers for some forms of floral tattoo designs like the lotus, sunflower, rose, lily or daffodil.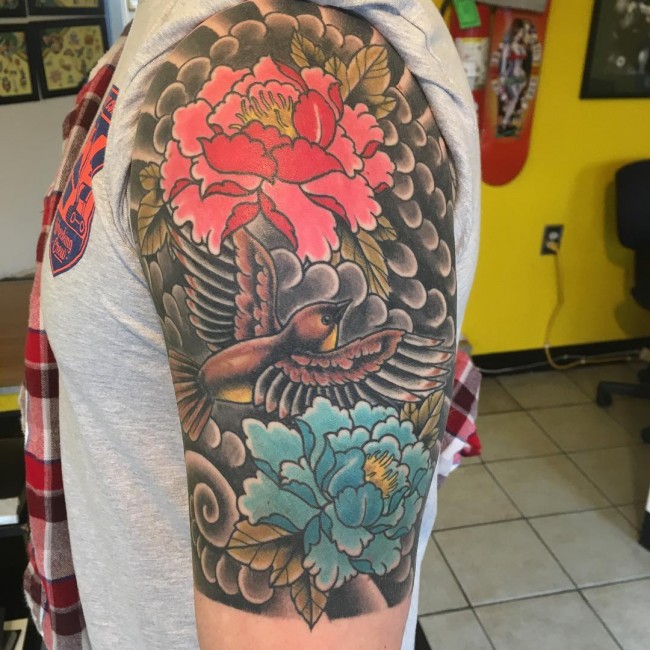 Karajishi is the combination of peony and the Japanese lion. If you are looking for a colorful design, you may need to consider this. The tattoo properly balances power and beauty. If the tattoo is meaningful to you, it should be worth your consideration.
To represent balance, a tattoo artist can combine various symbols. If you are interested in the tattoos, you should consider the symbols also.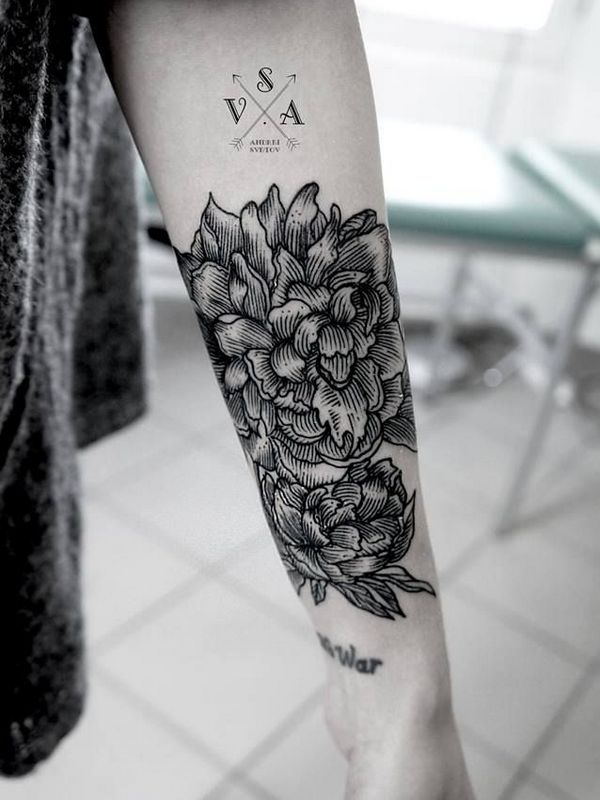 By understanding the different peony floral tattoos, you will familiarize yourself with how they look like. You will know what to expect when looking at stencils or pictures. Further, you may also get inspiration and ideas for the tattoo designs.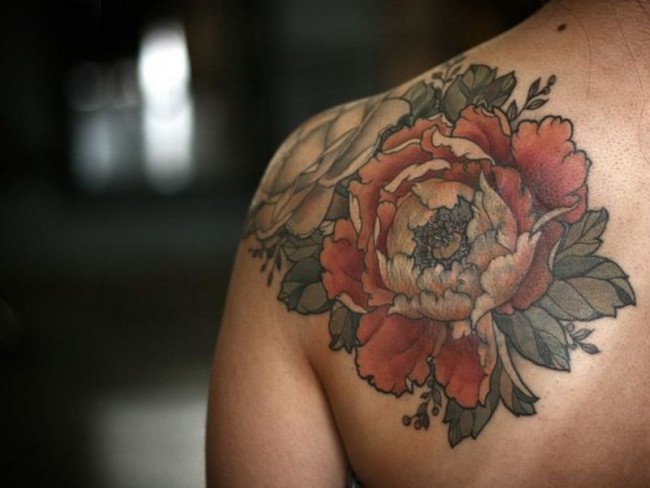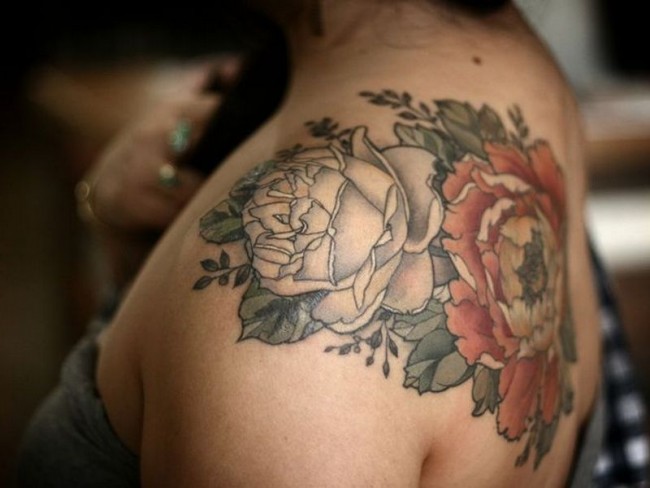 ---
back to menu ↑
Types of peony tattoo designs
The petals' shade work better with green leaves and the layering effect gives the petals a depth appearance. As a result the tattoo appears as real. A tattooist can make the tattoo appear even better. They can vary the shades that they apply to the flower's inner portion.
For example, they can use a darker shade on the outer portion and a lighter one in the inner portion. They can also tweak the tattoo design depending on the body part that you want them to place it.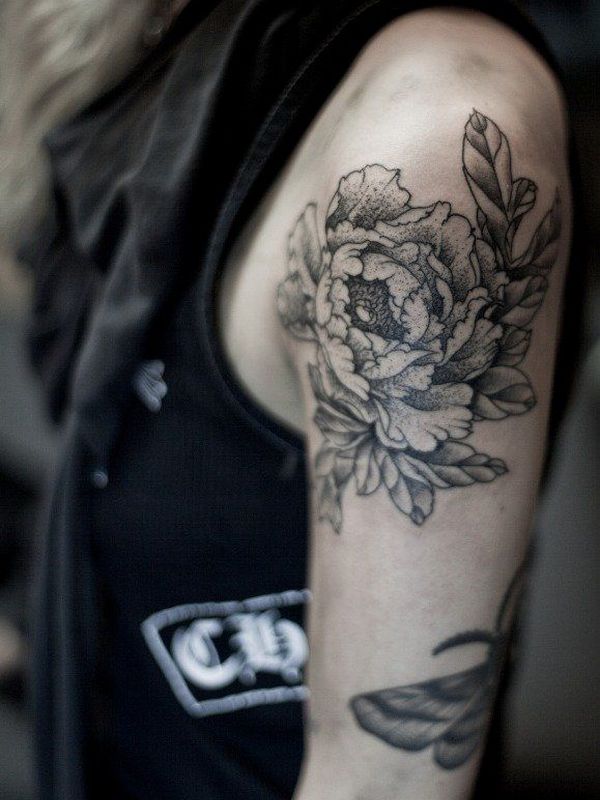 This form of designs makes the flower to appear as if it will blossom and add extra dimension to the tattoo. To make the tattoo look more picturesque, the tattooist can add some other elements. You can also choose to have a bunch of flowers rather than a single flower.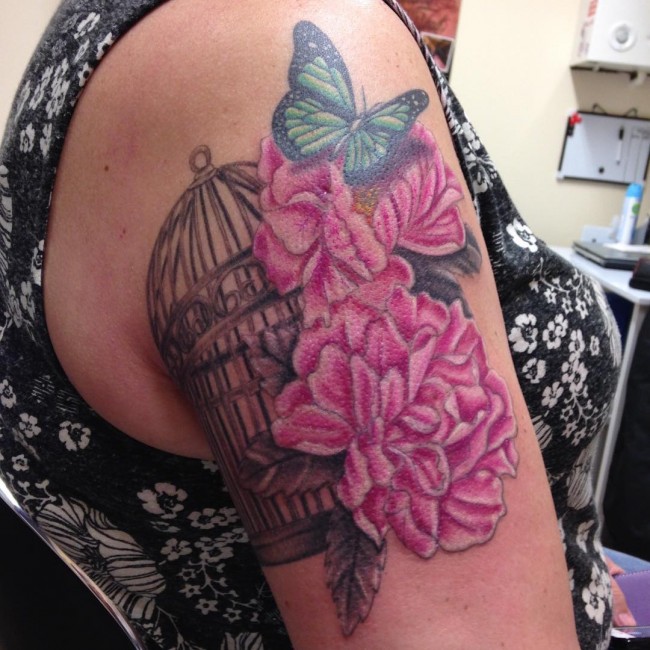 Tattoo on Ashley Simpson's wrist
The tattoo is common and mostly due to the stories surrounding how Ashley Simpson got it and the design itself. There are some people who say that she got it while drunk. It is properly done although some people may see it as very large for a small body part like the wrist.
The back is a perfect place for tattoos. It allows you to make the tattoos as large as you want. You can also go artistically and get a bunch of flowers placed. Artistic foliage addition can give the tattoo great appearance.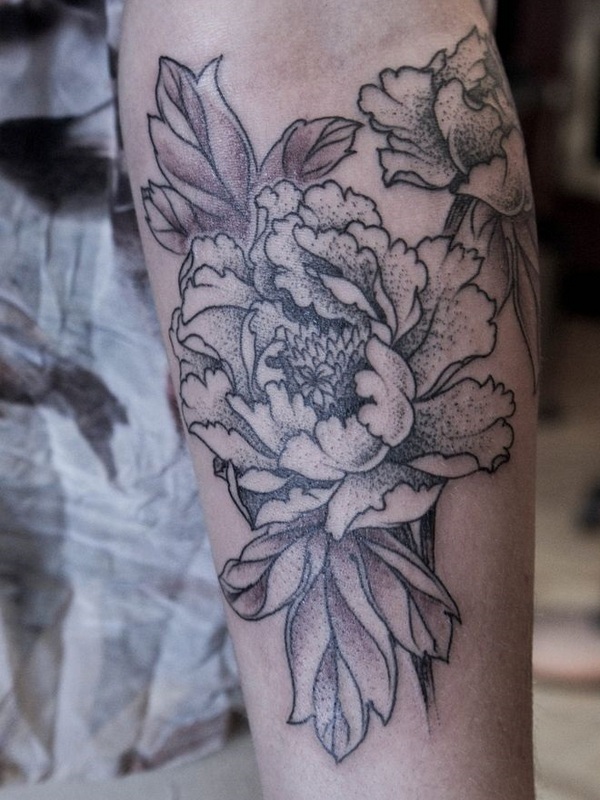 The shoulder is another body part that does justice to tattoos. The skin on the body part is a perfect canvas for the tattoo. A tattoo artist can make the tattoo match properly with the shoulder contours therefore making it appear great.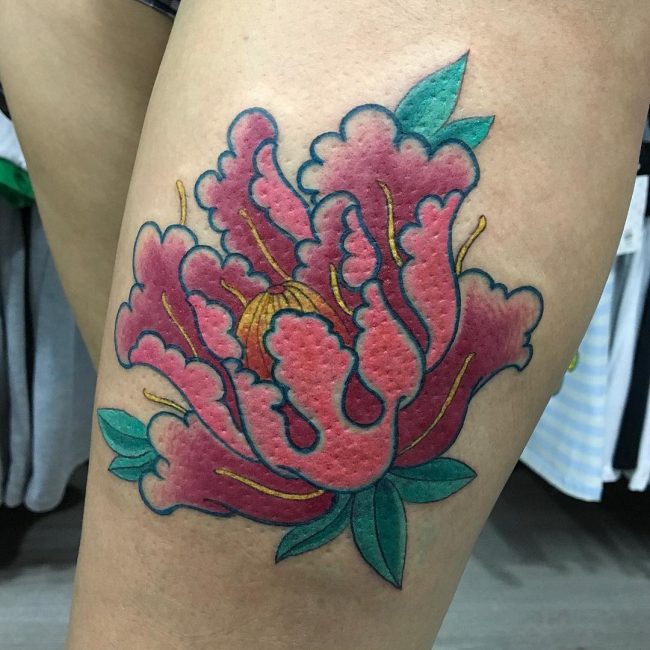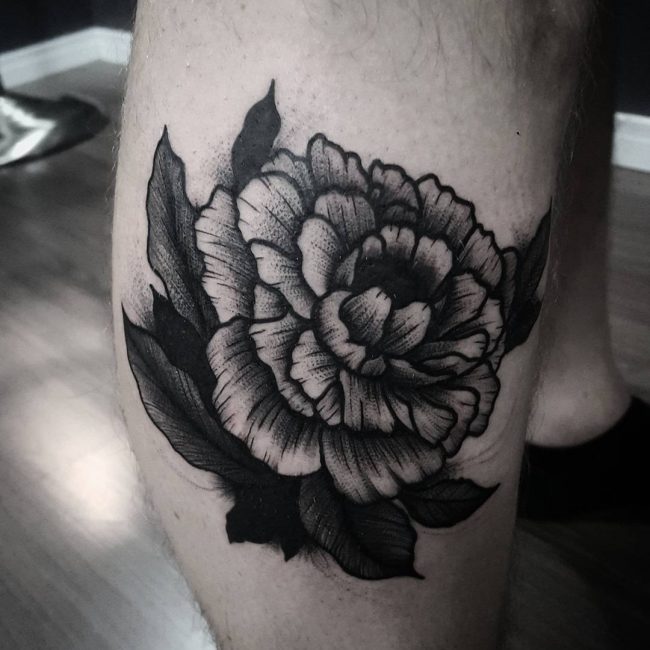 Addition of some lines around the shoulder can make the tattoo appear even greater.