115+ Powerful Inner Bicep Tattoo Ideas for Men – Designs & Meanings of 2019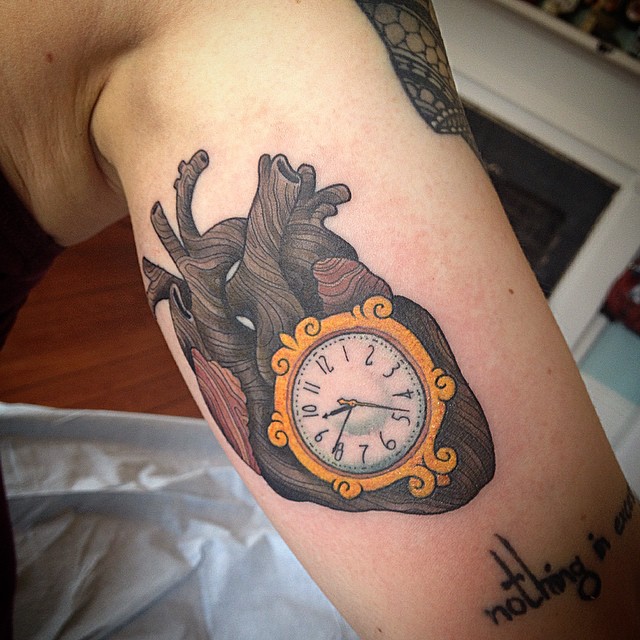 Biceps forms a great canvas to ink your favorite designs. Not only because you will not need to wear long sleeved shirts to hide them, but because the tattoos will be appealing once you display them no matter your gender.
Mostly men will go for tribal tattoo designs that will wrap around the entire bicep while women generally get quotes, which either extends across their inner biceps or which extend downwards to the direction of their elbows.
Contents: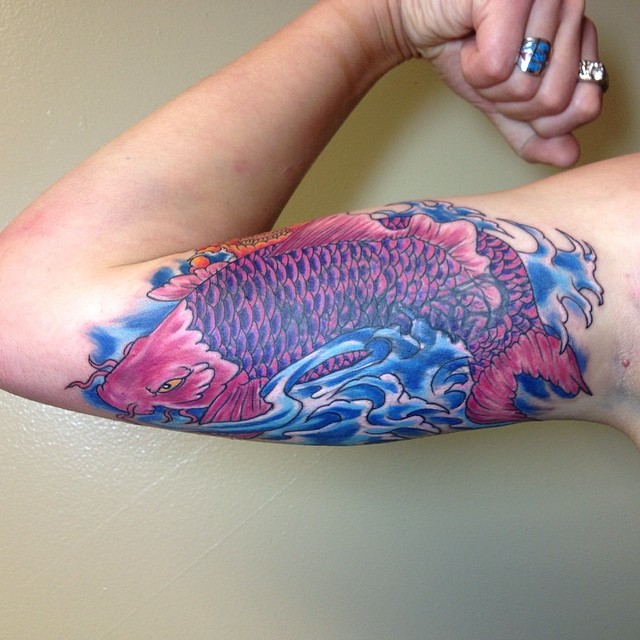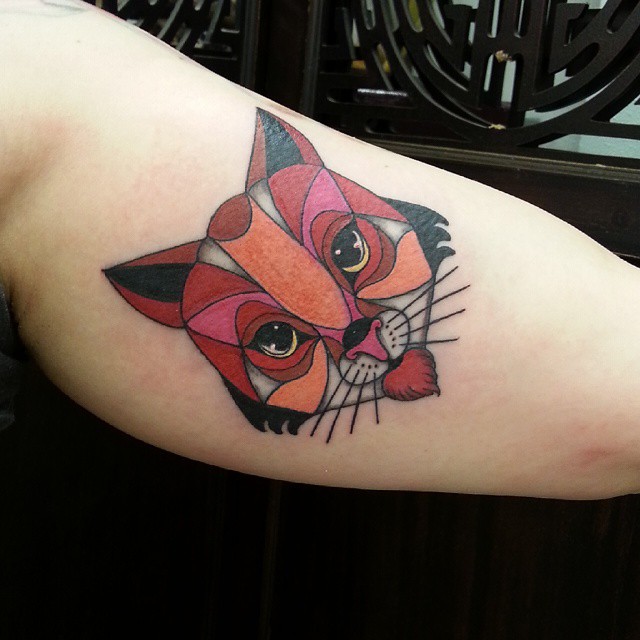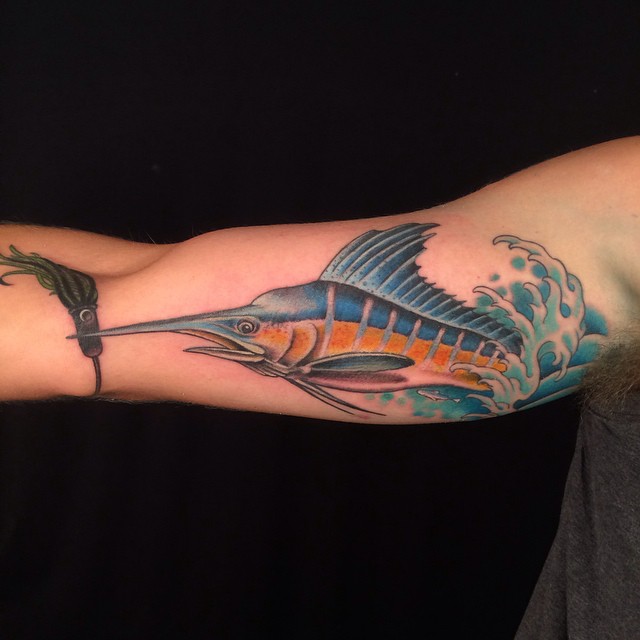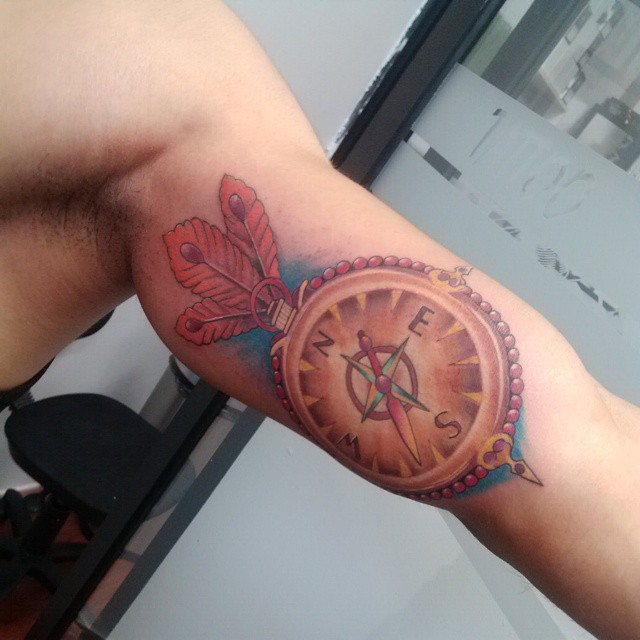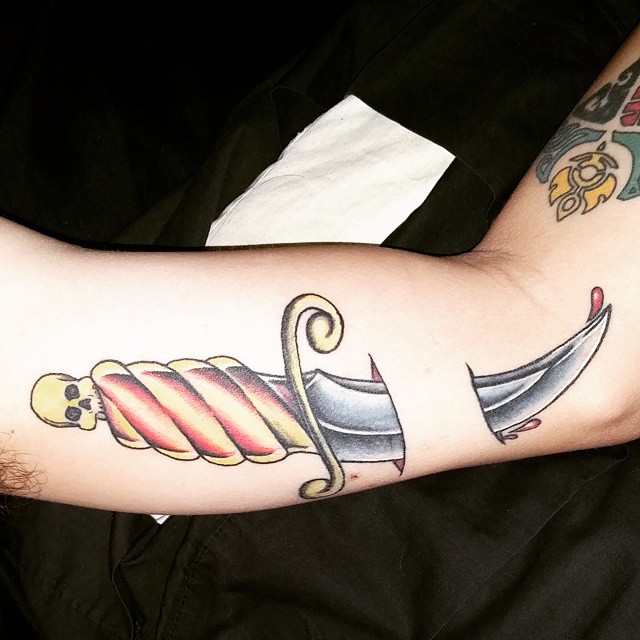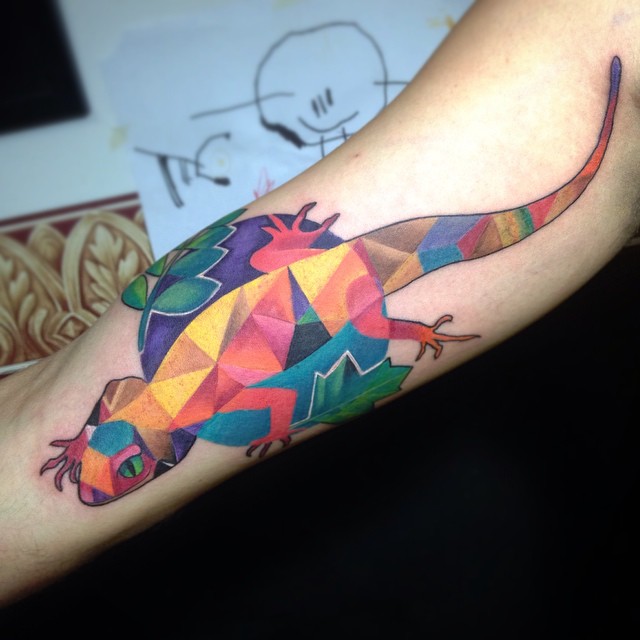 Your tattoos may look great, but most individuals are now moving to the purple area. Just like the ribs, biceps are among, if not the most sensitive part of your body to place discreet tattoos. The area hardly gets much exposure and therefore the level of pain is usually excruciating during the placement.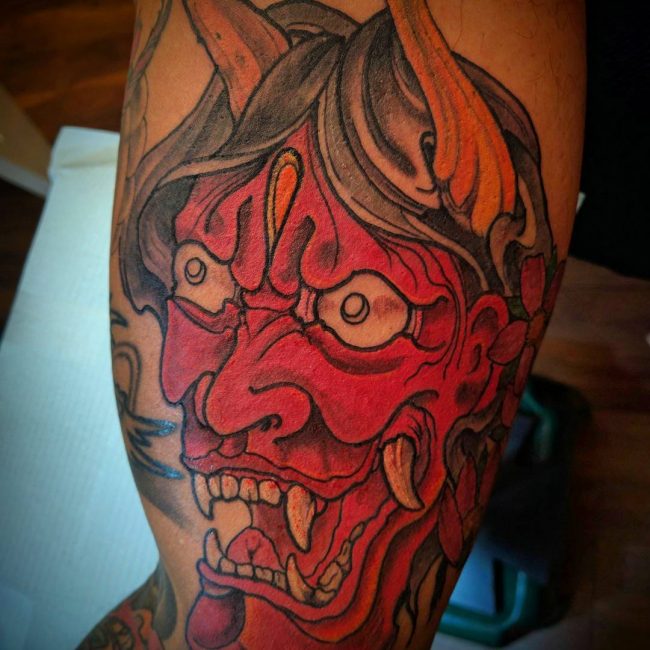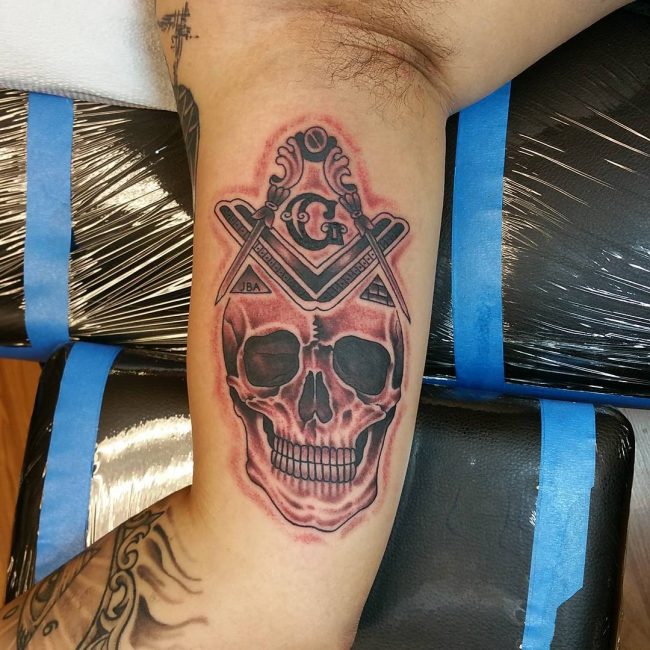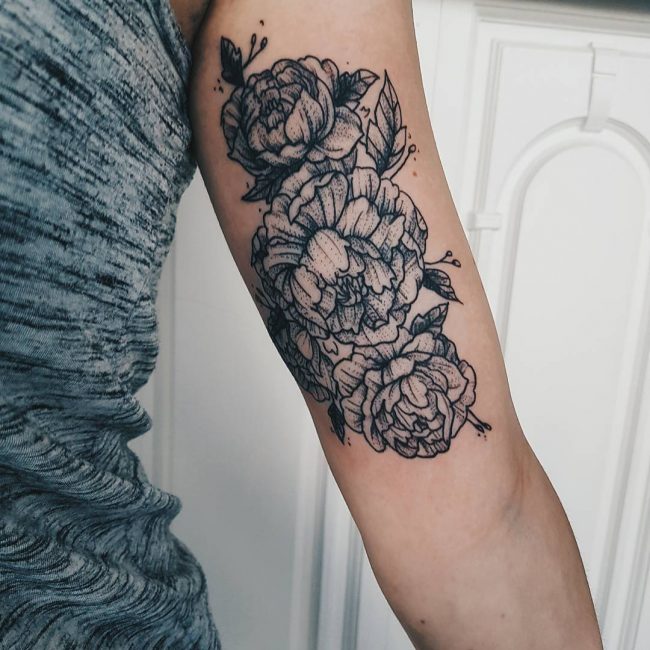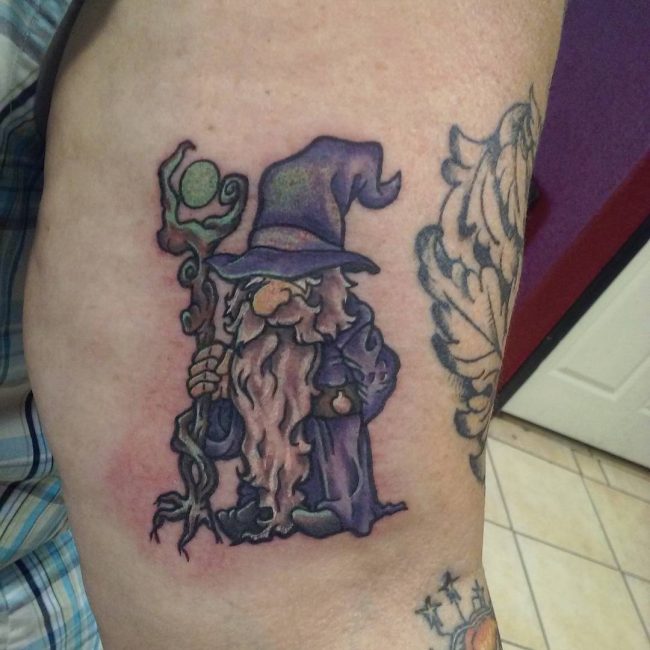 Getting a smaller tattoo at first is advisable as this will assist you examine the level of pain at first before getting one that you cant start after stopping.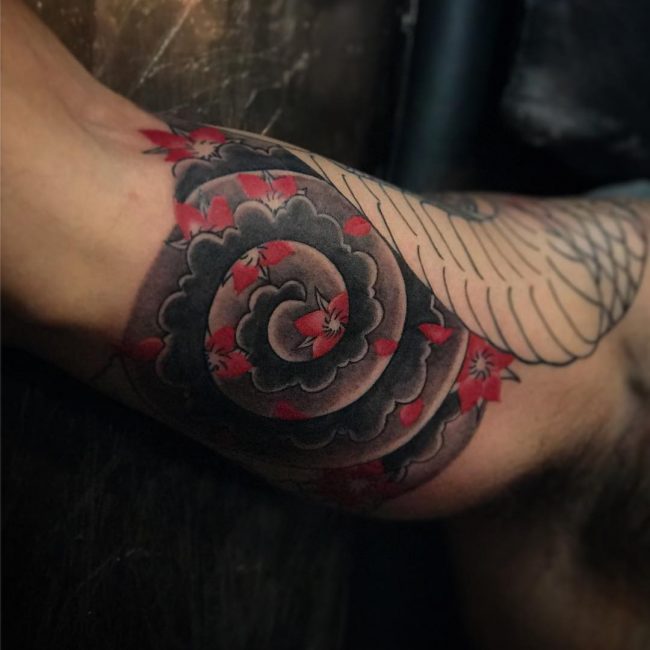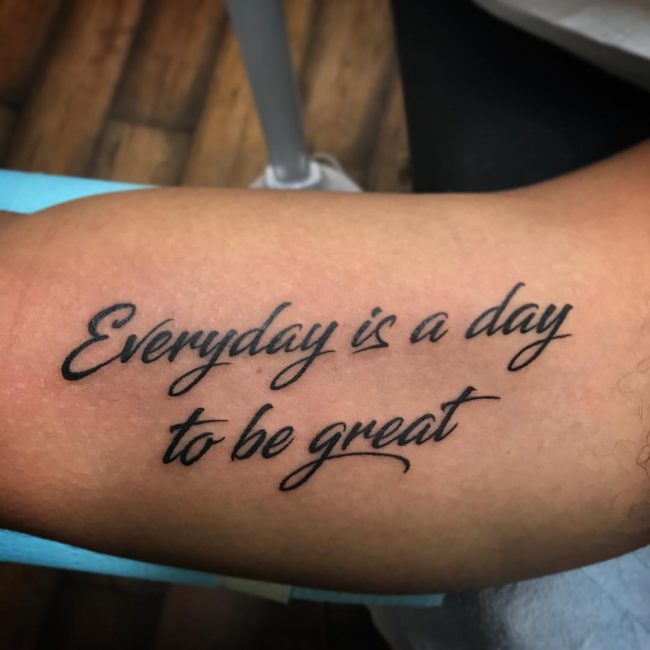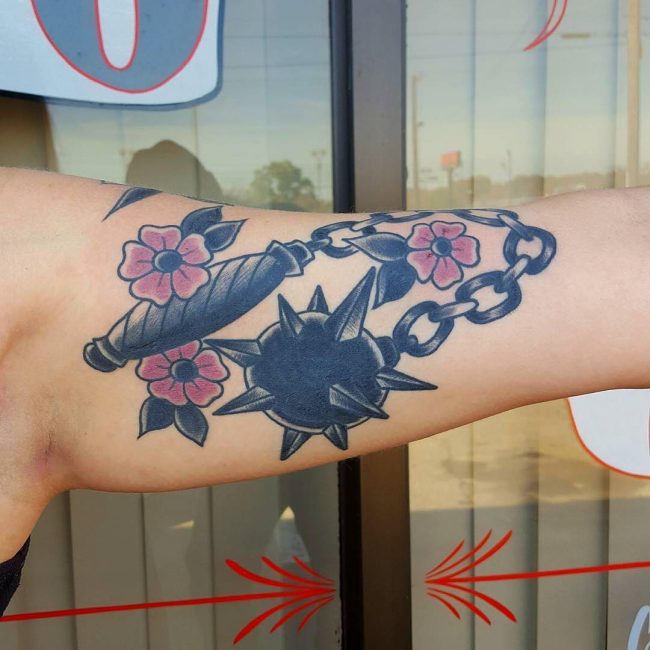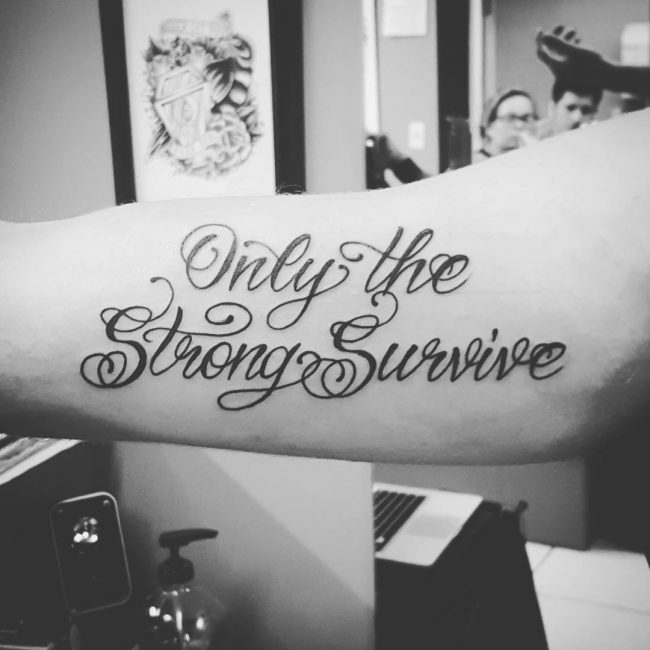 After you have gotten a tattoo inked on your bicep, you should choose the deodorant to use cautiously and also moderate its spread after putting it on. You should prevent the scented deodorant from rubbing against the tattoo because it may cause irritation and unnecessary pealing.
To be safe, use unscented deodorants.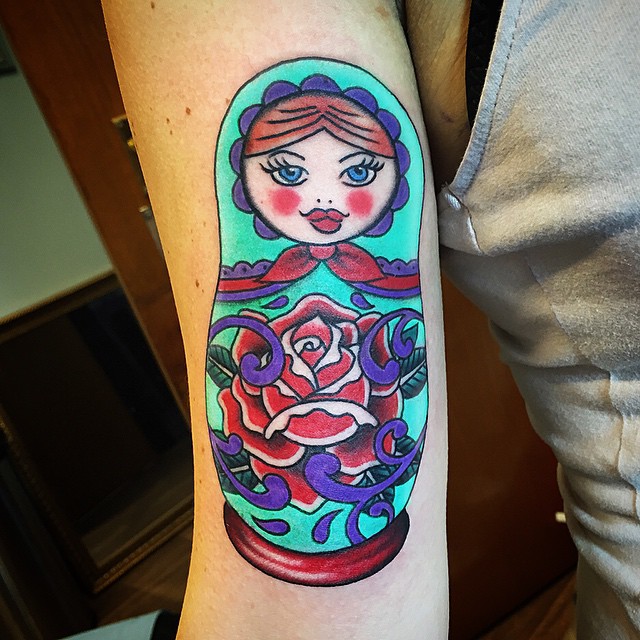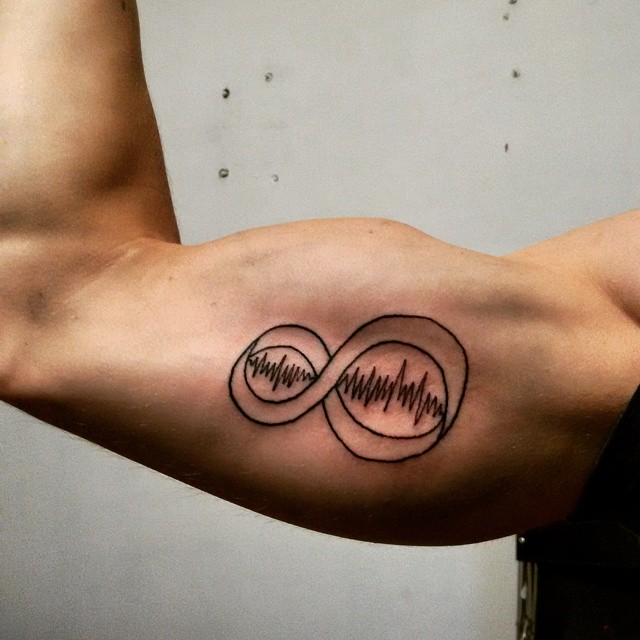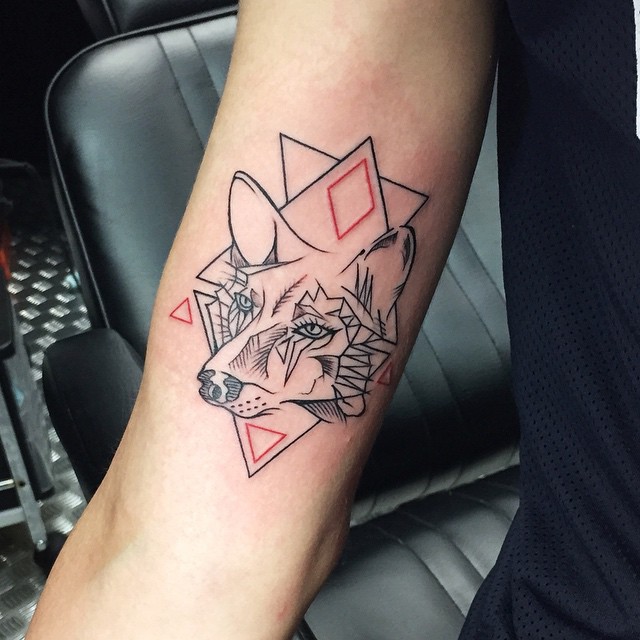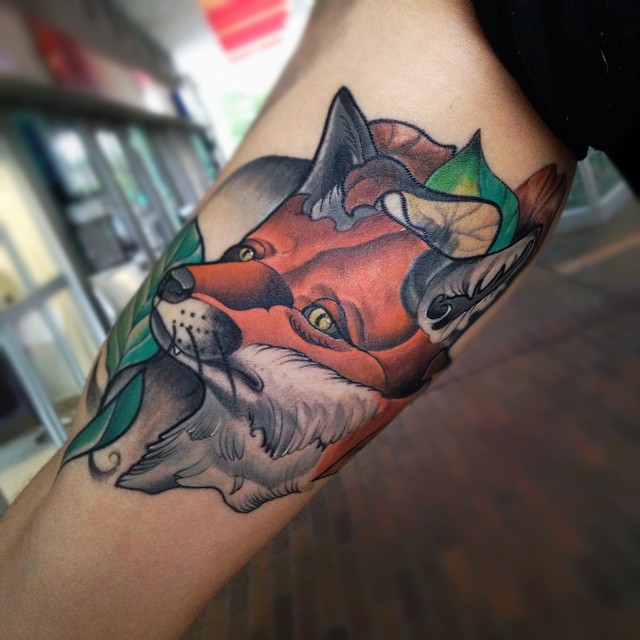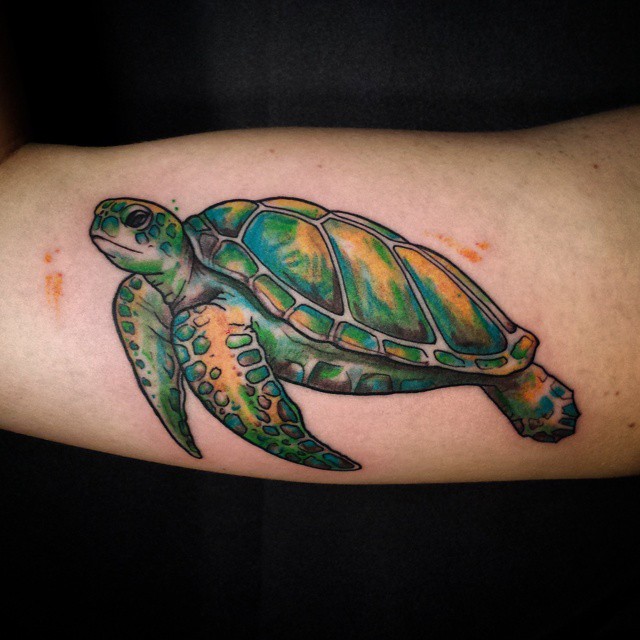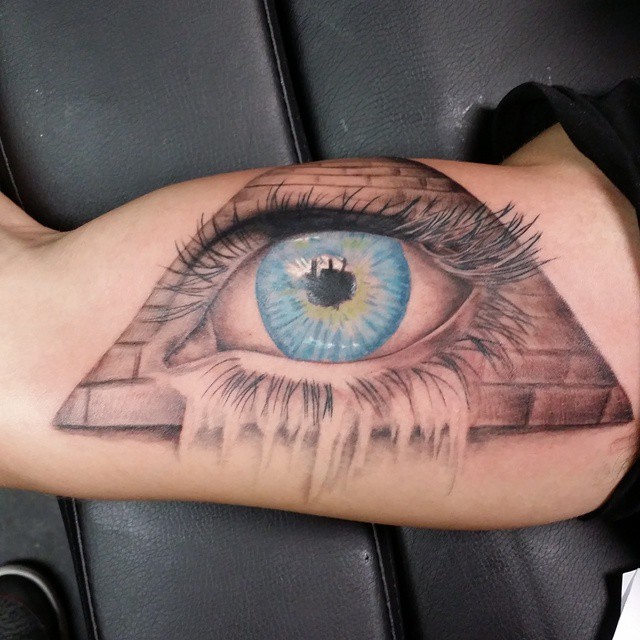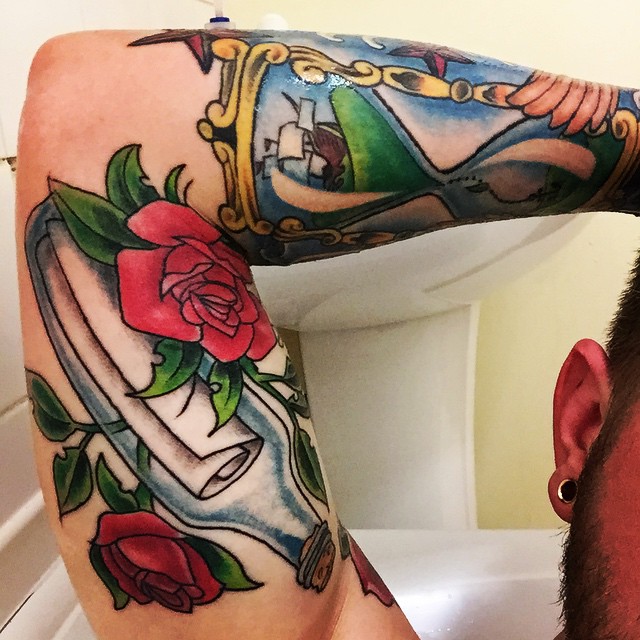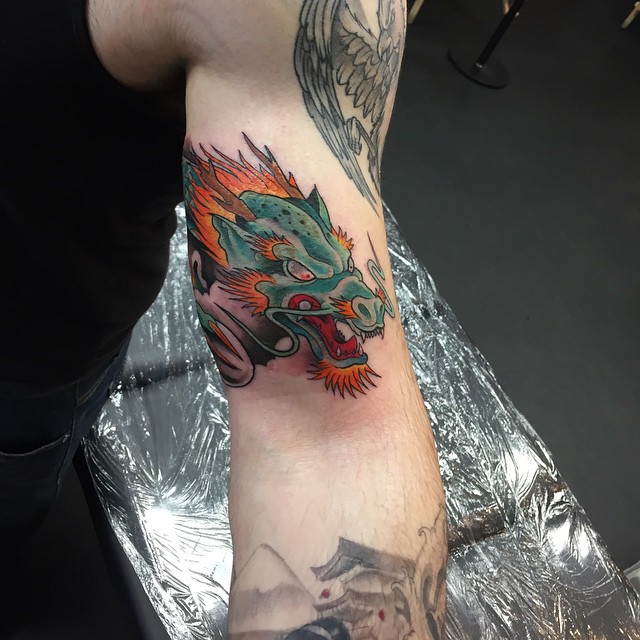 Types of bicep tattoos
Among other designs, motifs of dragons, hearts and flowers are some of the most common bicep tattoo designs. In this article we will provide you with a brief description of each design and some ideas that will help you get a tattoo inked in the right manner.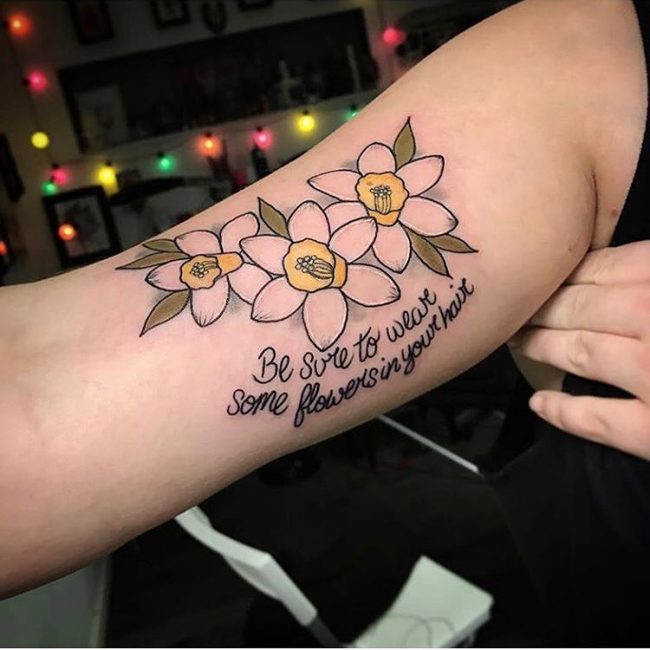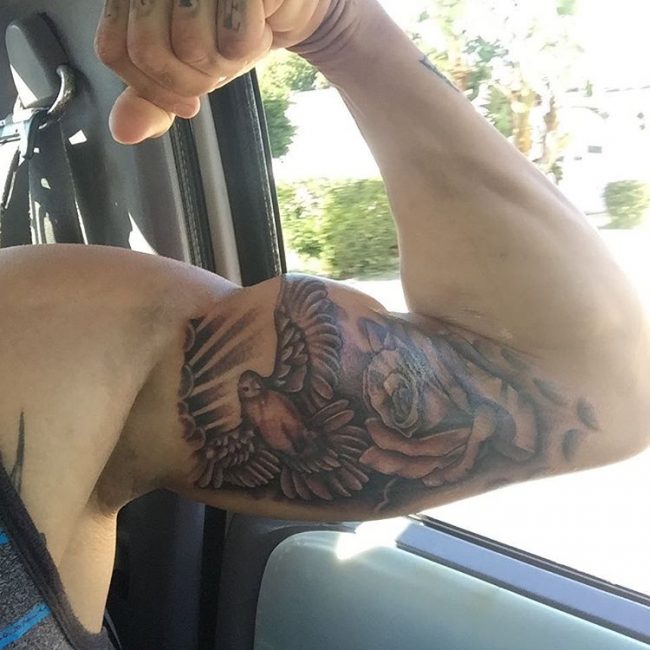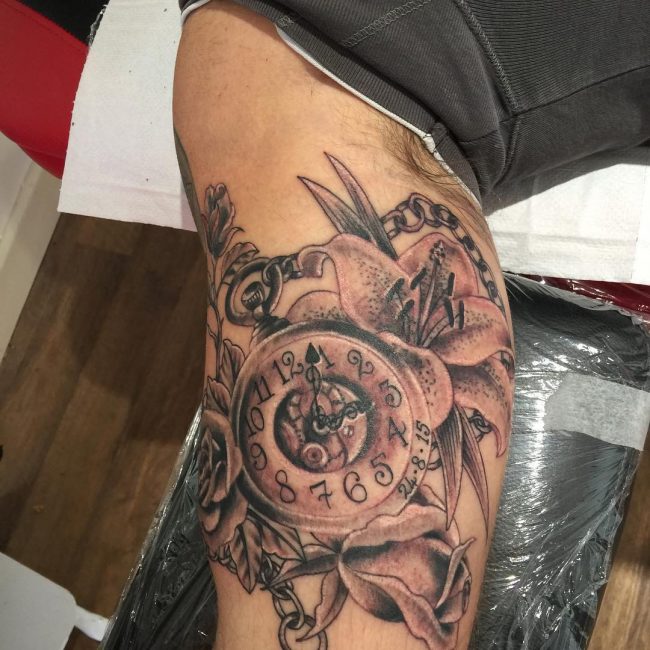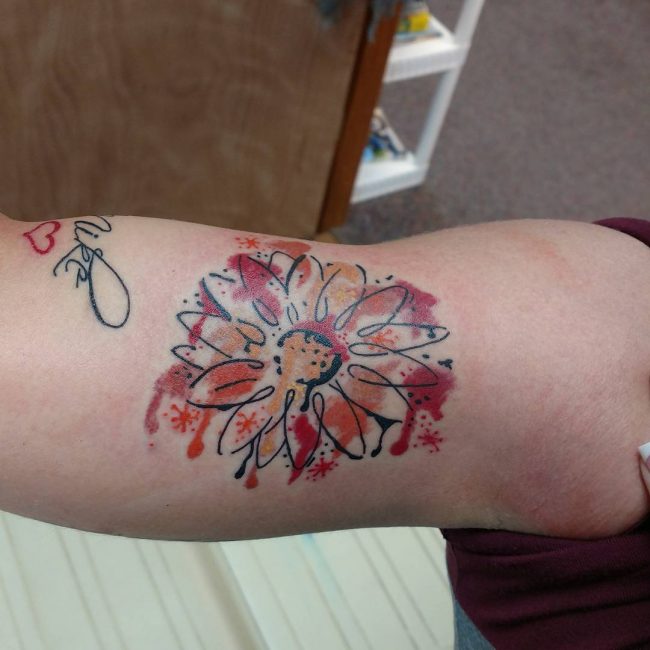 Hearts are the most popular choice among men and women. The designs are very versatile and therefore you can use them to express several human emotions which include friendship, love, and betrayal. Furthermore, you can choose to include some other designs like names, wings, and banners.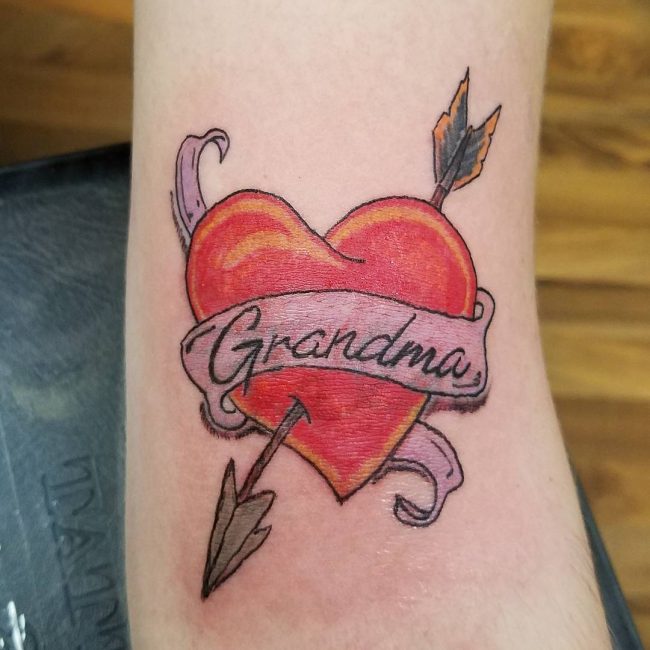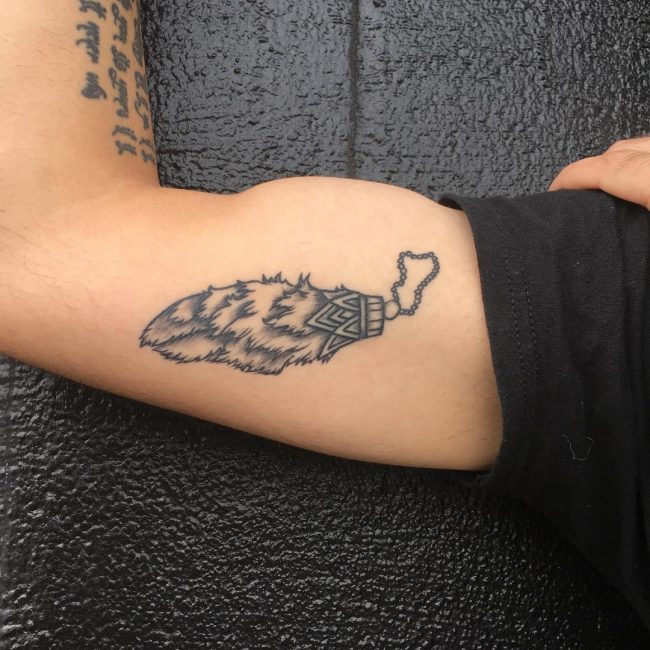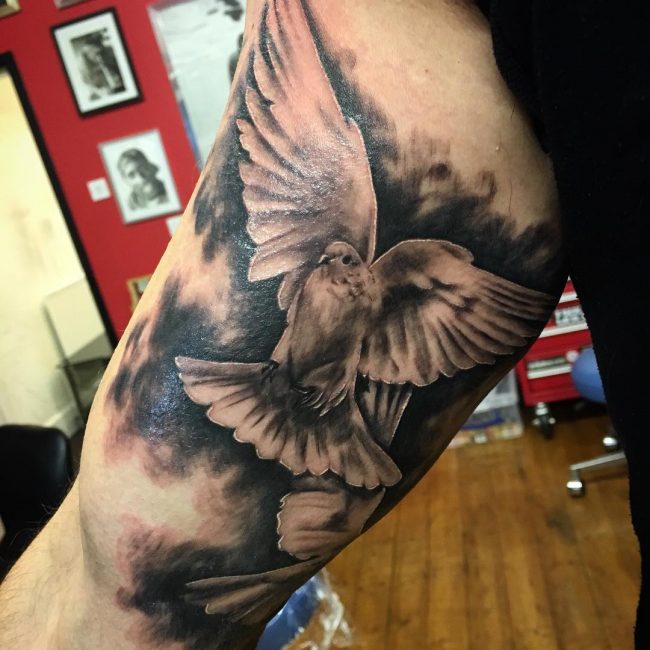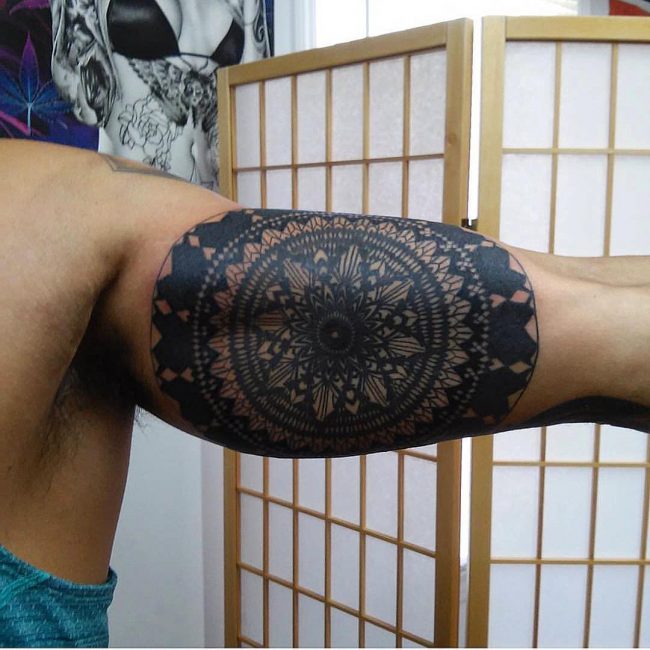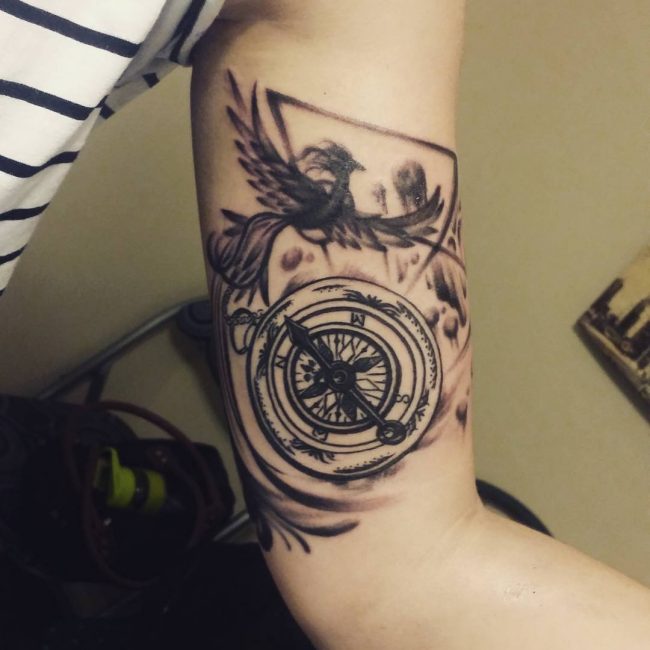 Sacred hearts, broken hearts, tribal hearts and even Celtic heart designs are some of the most popular heart designs. Hearts fit perfectly on biceps and therefore when looking for a bicep design, you should consider them.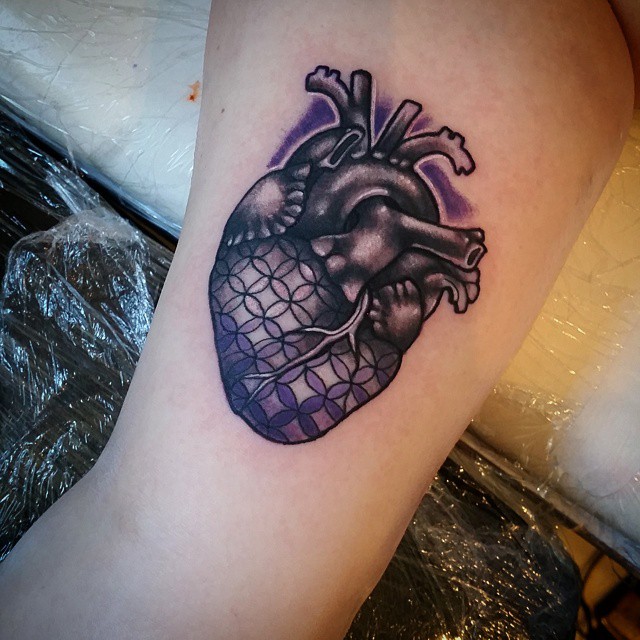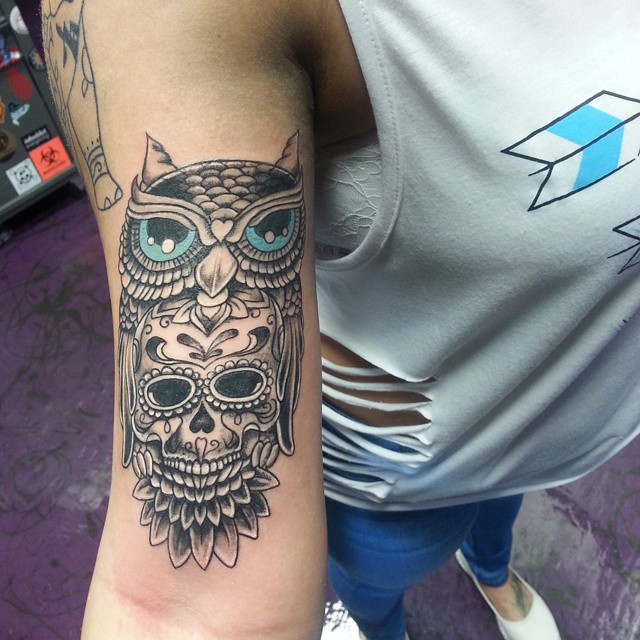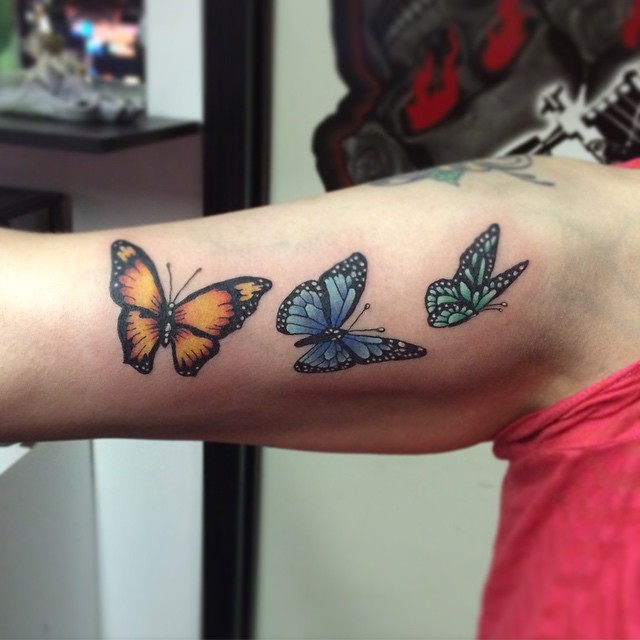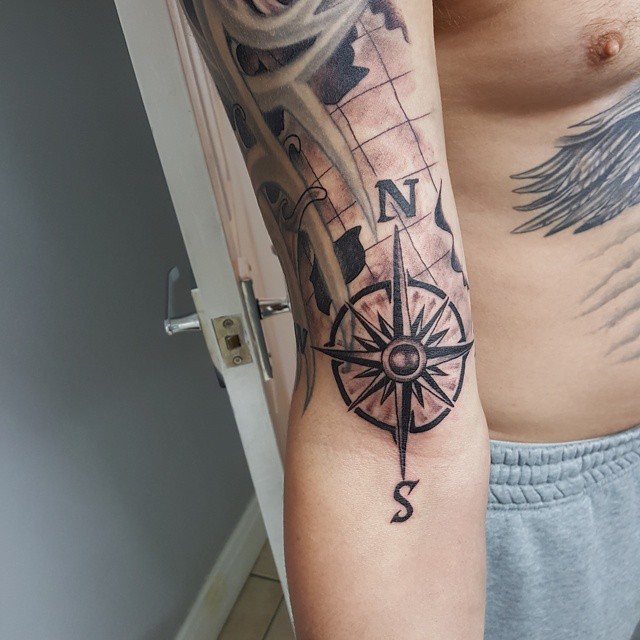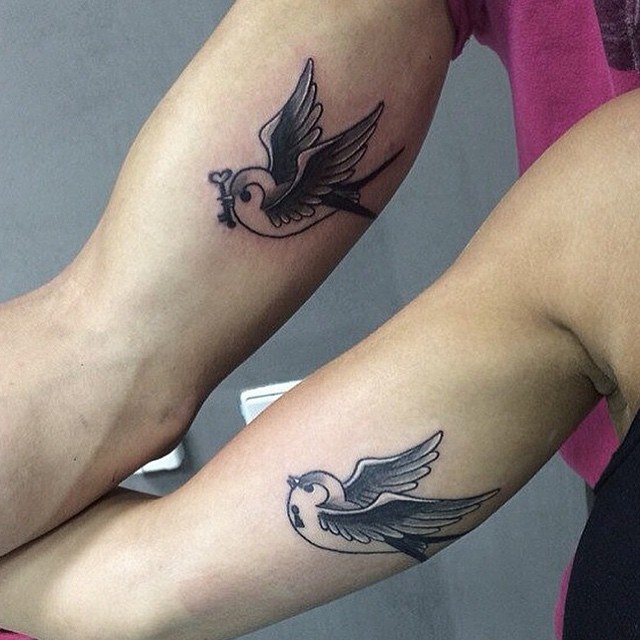 The dragon is the ideal design for you if you want to improve the coolness quotient. Dragons are available in detailed exotic and prints designs. Whether you need a Chinese or a Japanese dragon, you will get a great design inked on your back or biceps.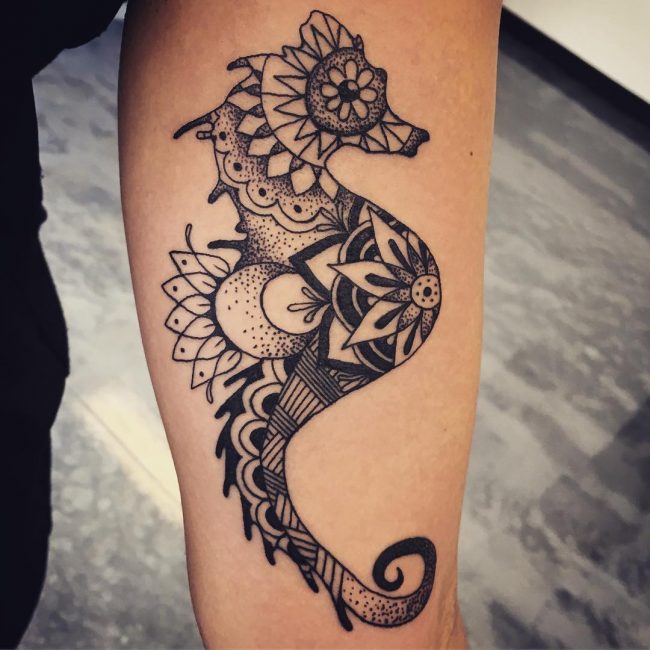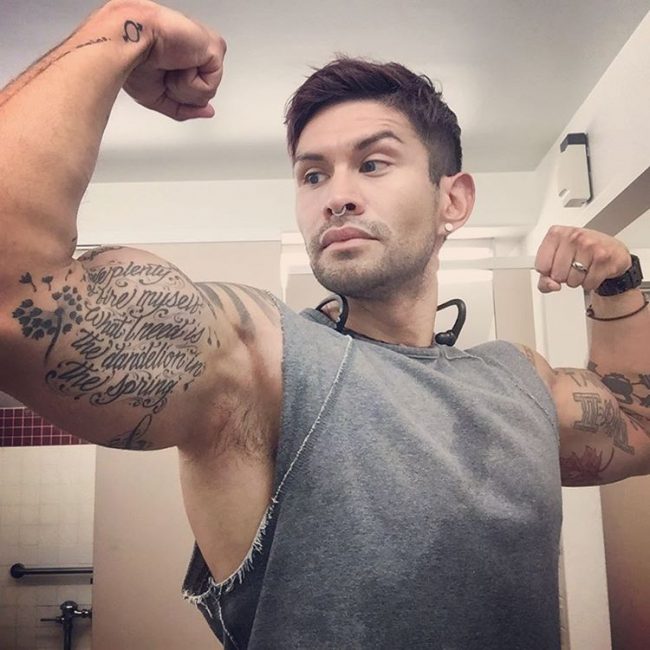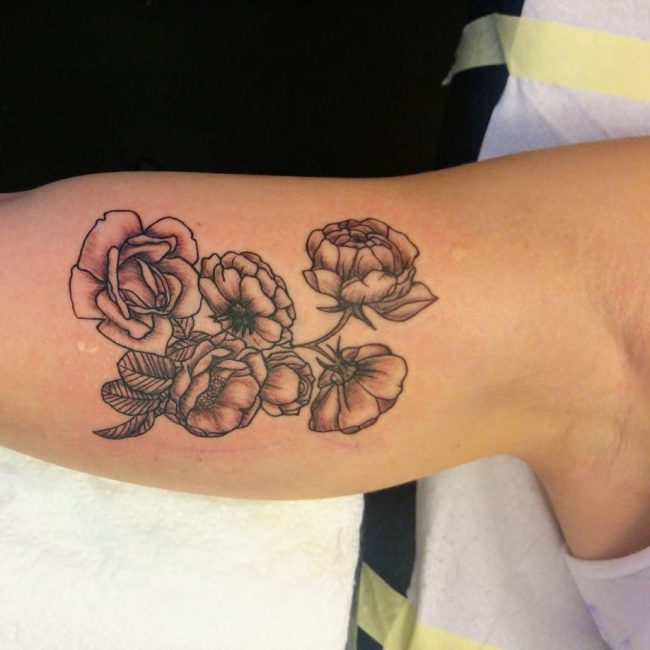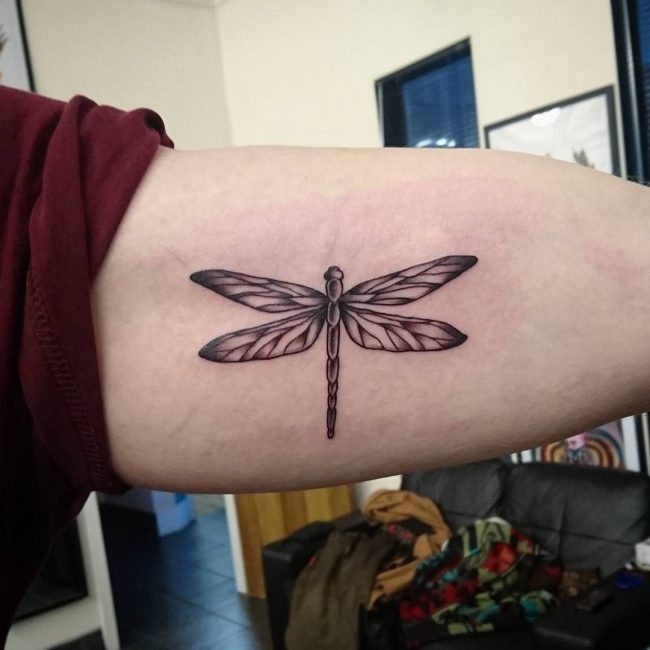 In addition, each dragon design belonging to the cultures has a general meaning concerned with it.
Flower tattoos inked on the biceps are sweet ideas mostly for girls due to their feminine appearance. There are also very many options and designs to choose from. You can also combine the flowers with birds or vine designs.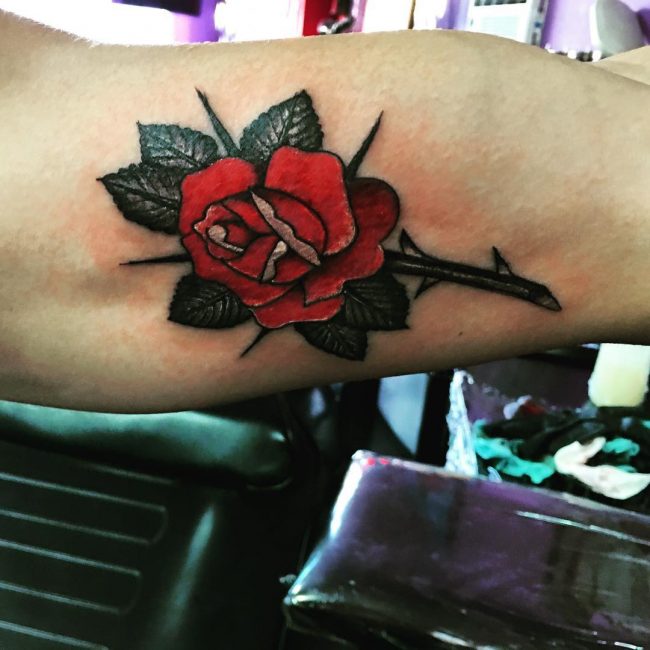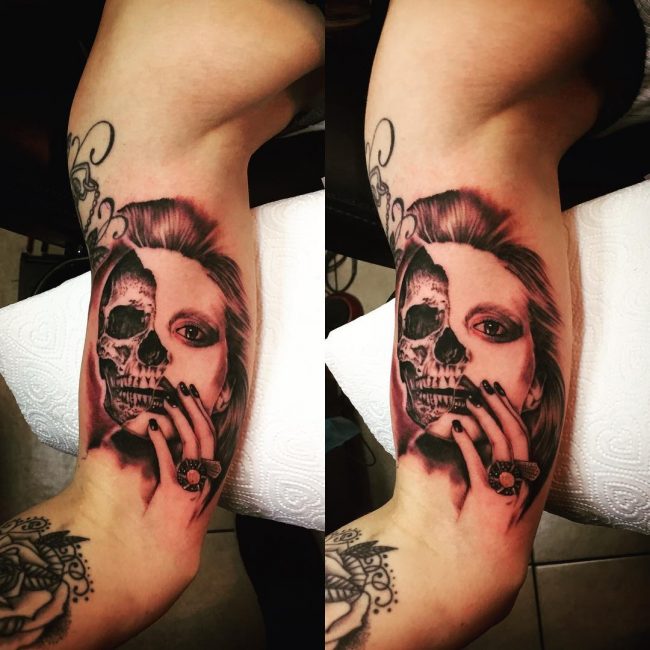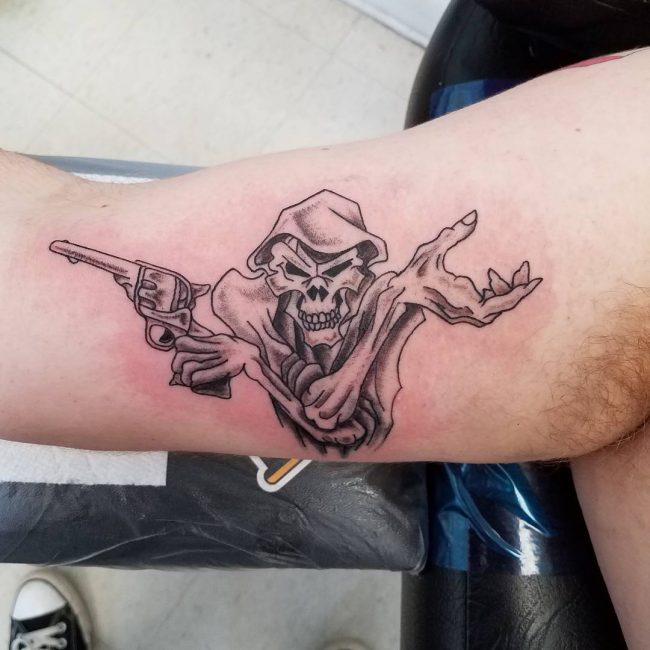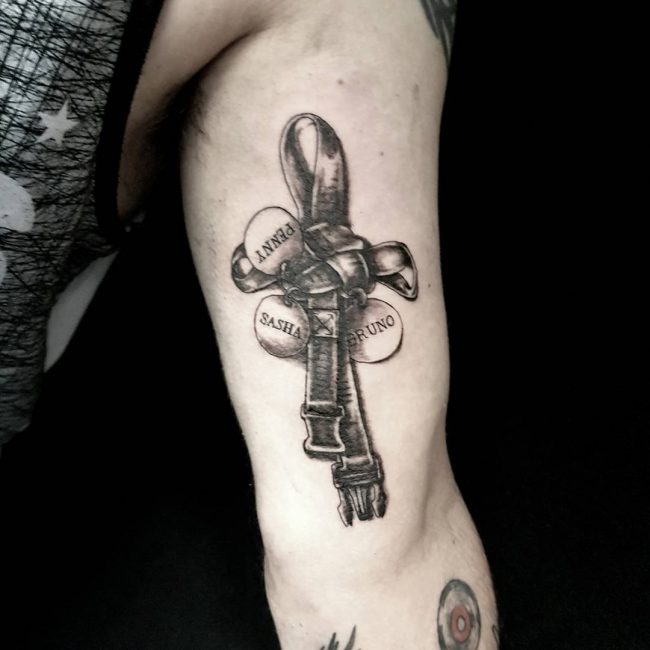 There are people who carve the flowers in the shape of bracelet which should wrap around your bicep or even have a single flower on the upper bicep.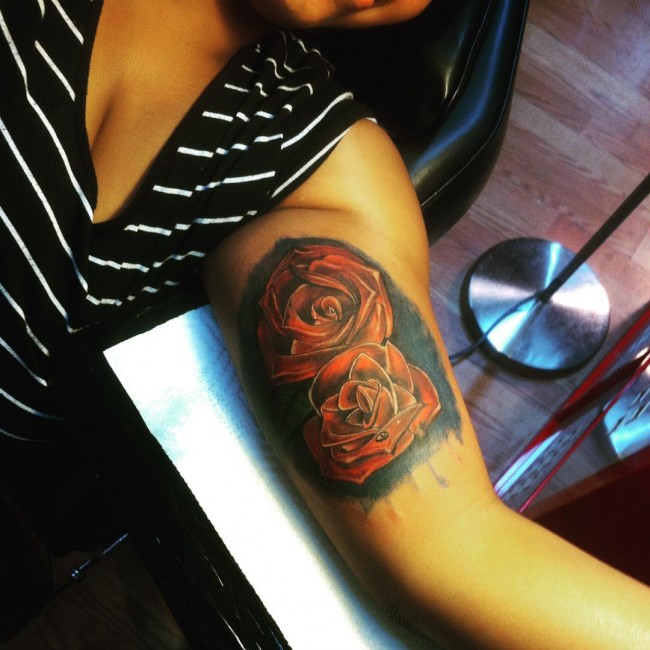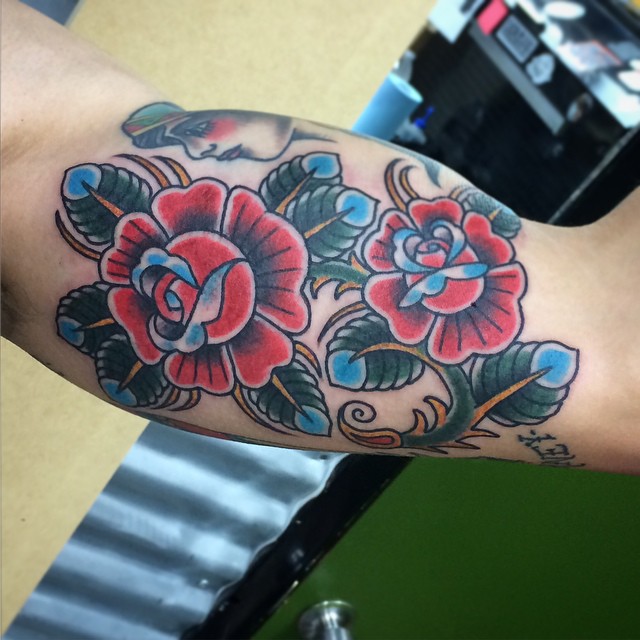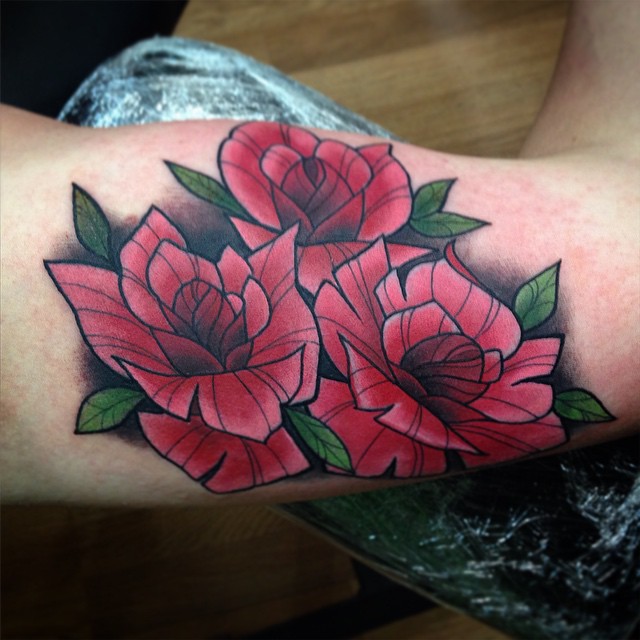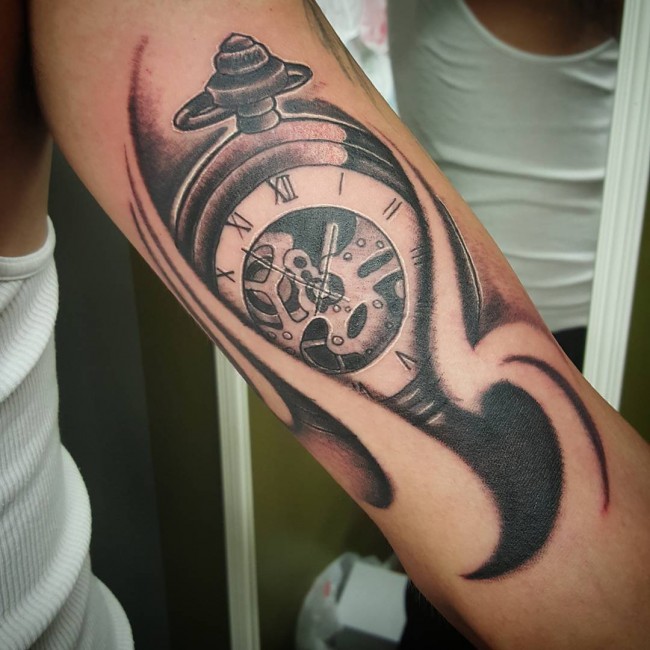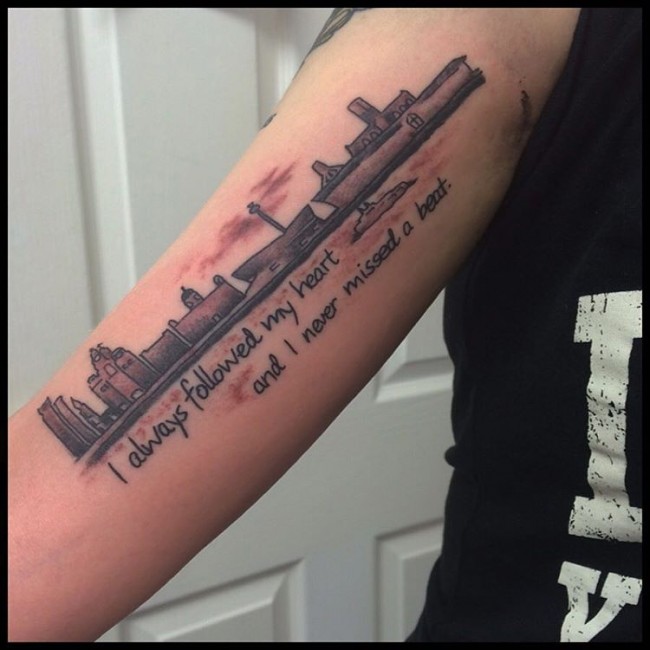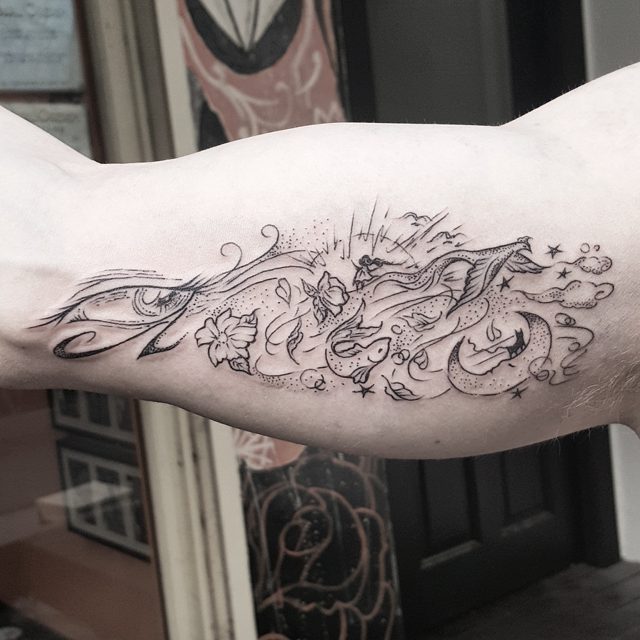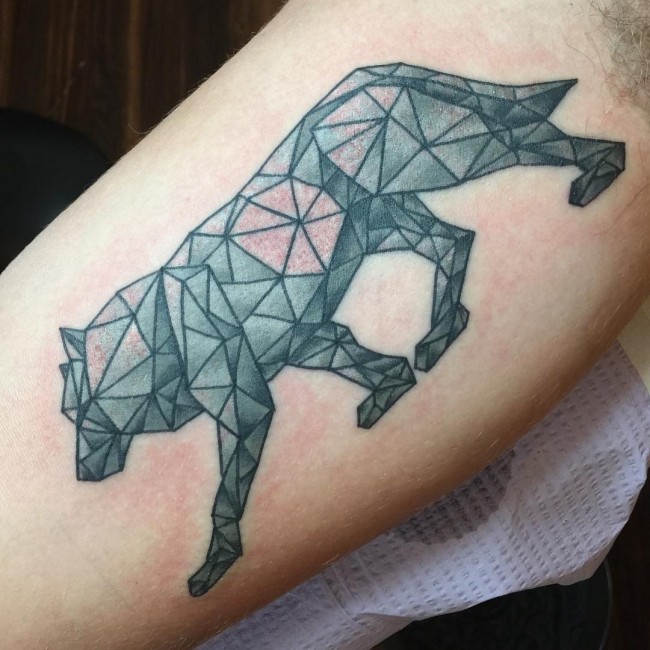 Barbed wire bicep tattoos
Barbed wire tattoos form the best bicep tattoo designs. Chain like patterns with prickly and toothed edges characterizes these designs and they are like tribal tattoo designs. You can get the designs carved around your biceps to make stunning armband designs.
Possibly, you can also pair the designs with hearts and names.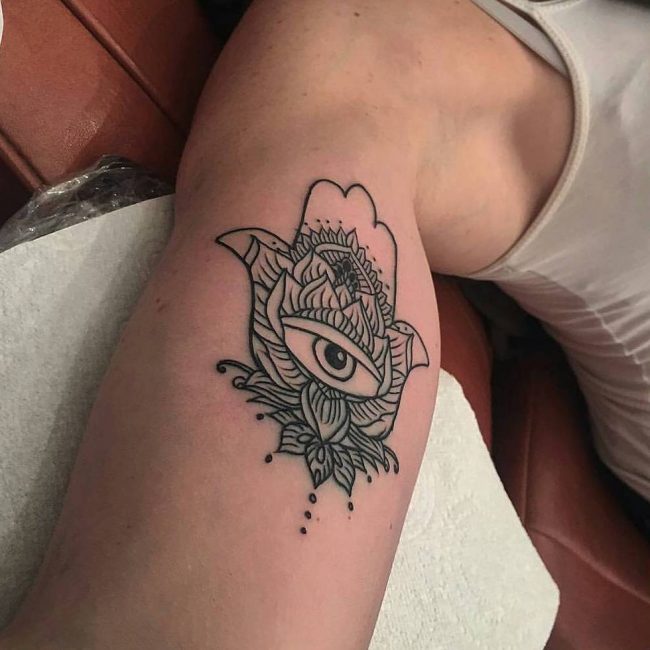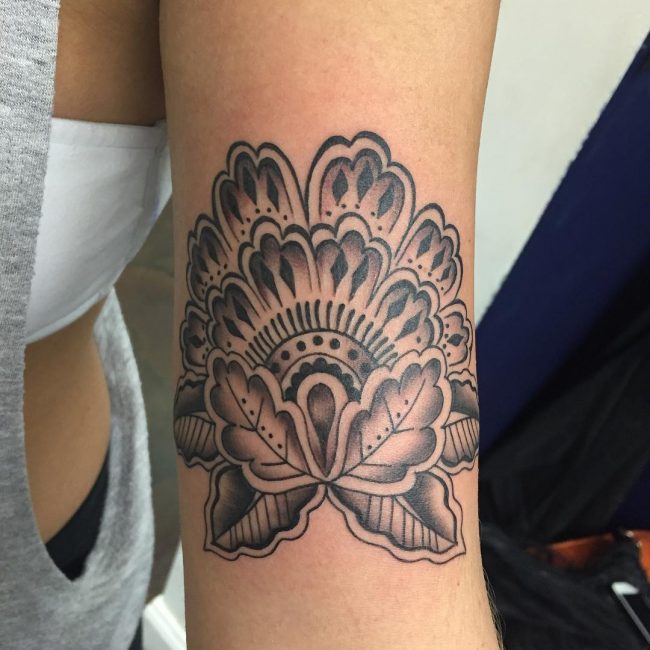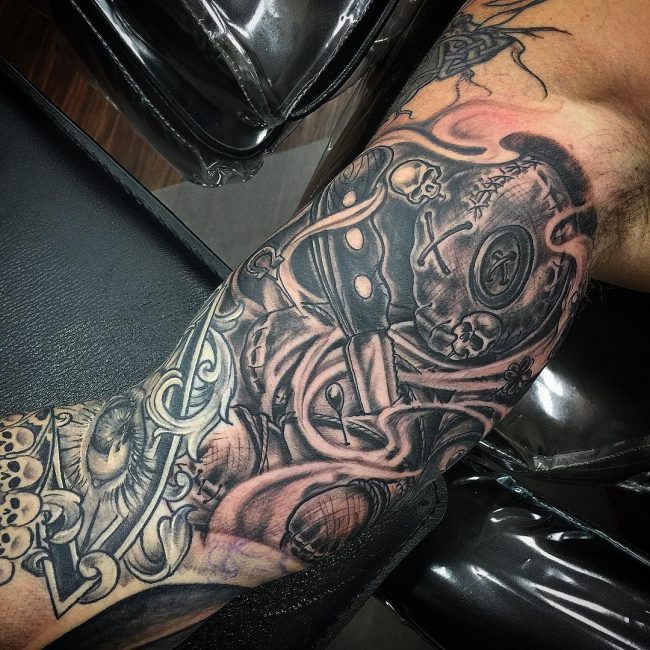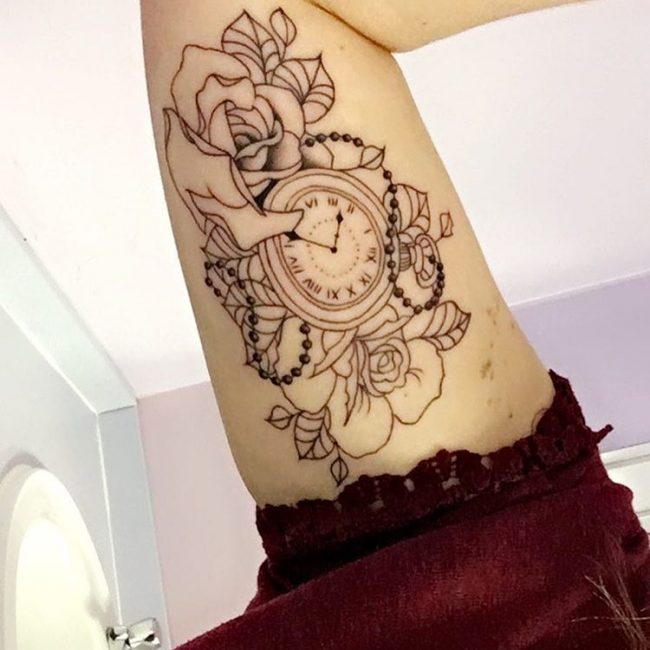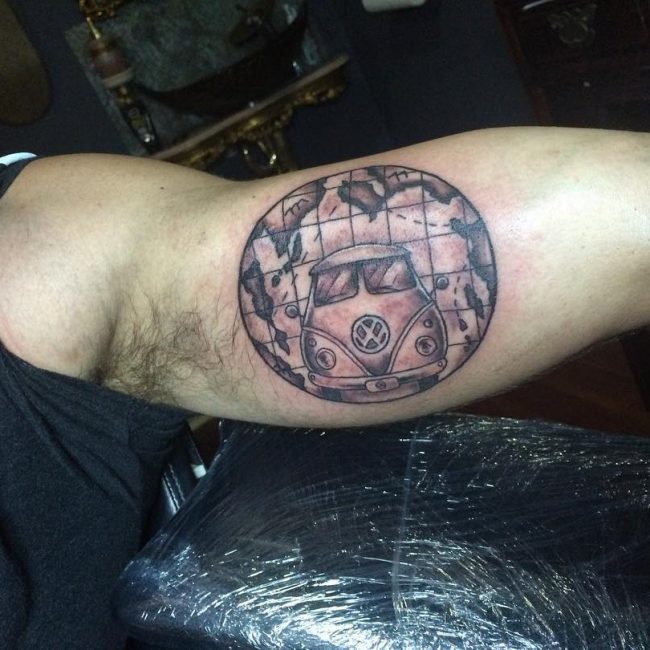 If you need a tattoo design that will perfectly reflect you personality you should choose a zodiac design. The tattoos are smaller in size and therefore fit perfectly on biceps. The common zodiac designs include Chinese and Western astrology.
A professional tattooist can easily carve a zodiac design in various designs. You should select only the design that appeals to you the most.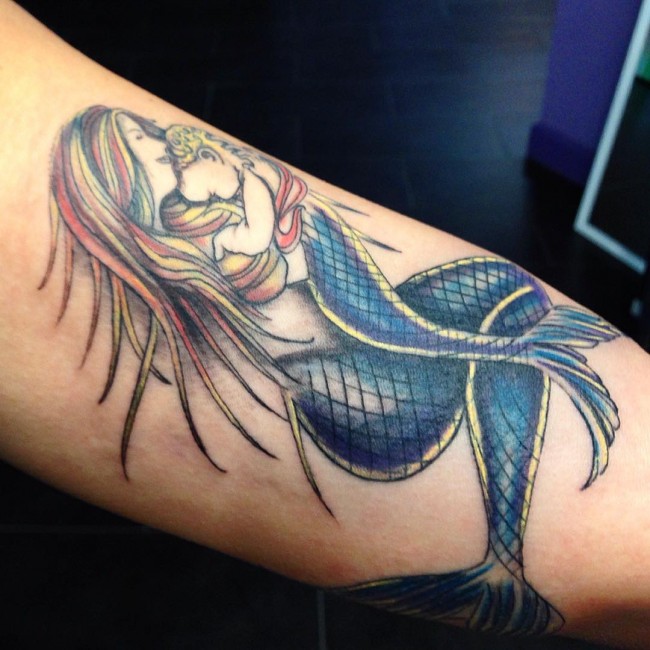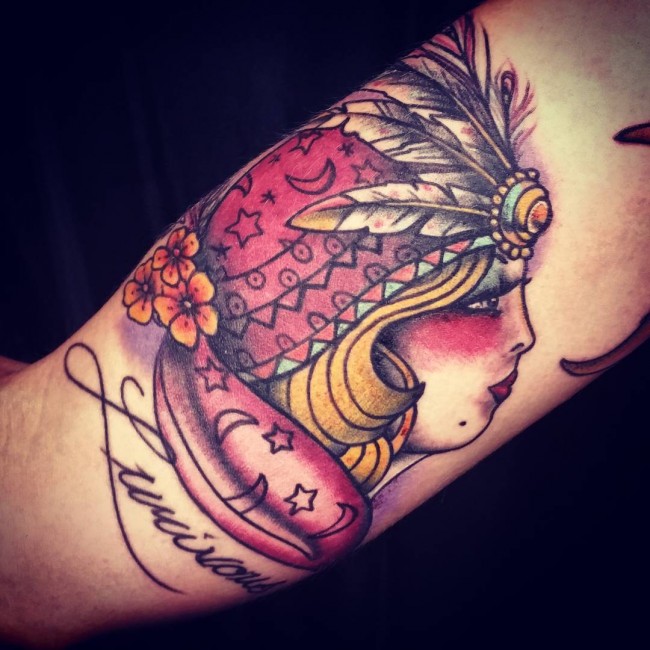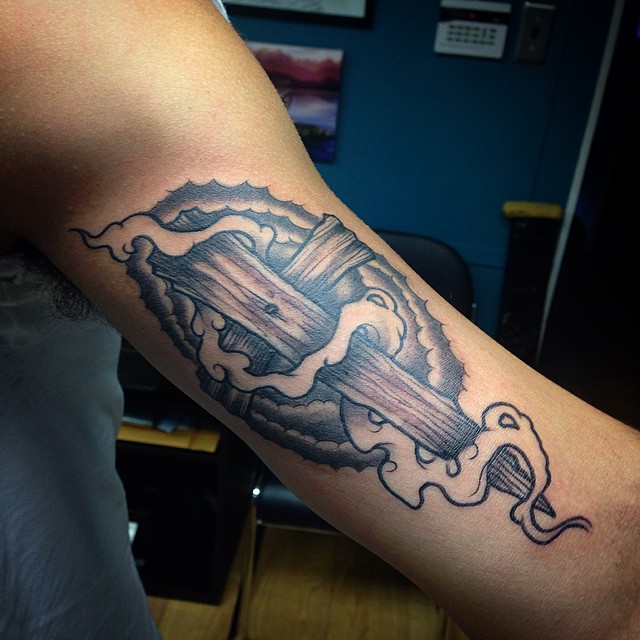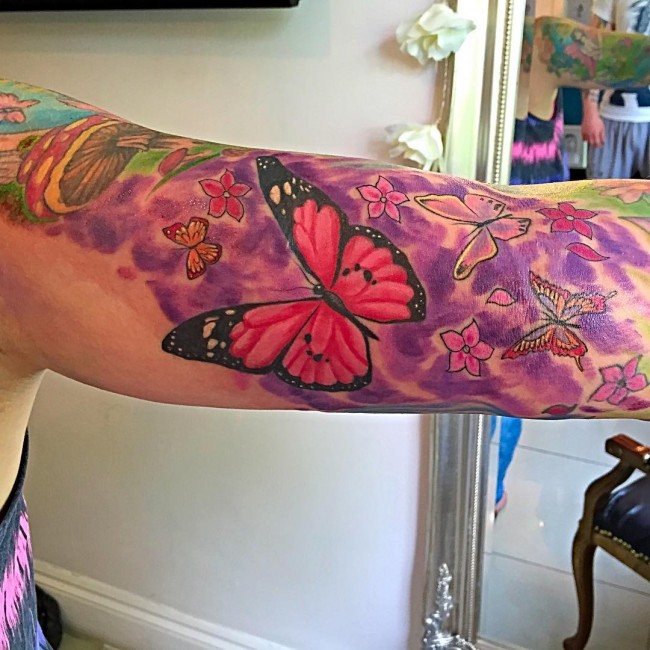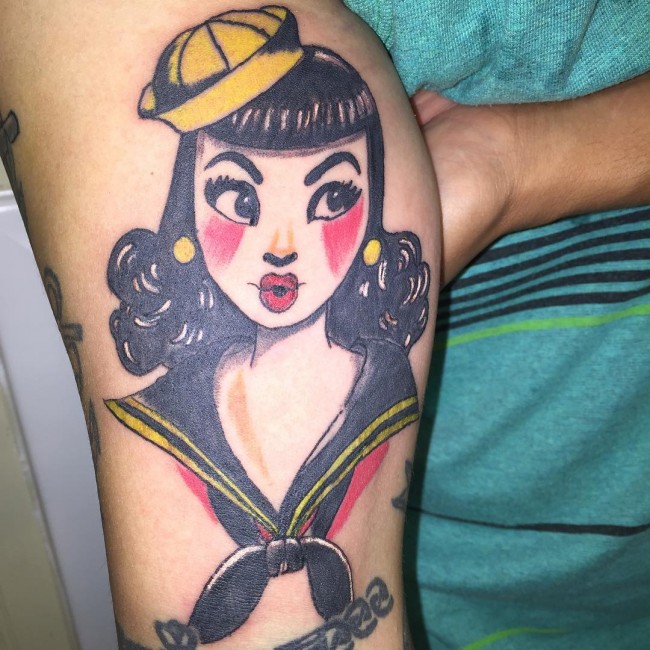 In addition to dragons, this is another animal that perfectly fits on biceps. You can get a snake tattoo with a bigger head or have one wrapped around your bicep. To form a unique tattoo, you can pair it with some animals like a panther or tiger.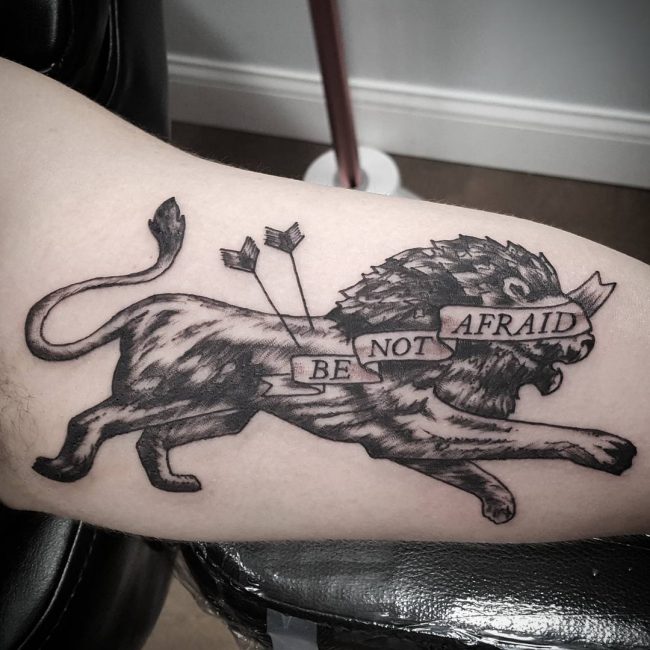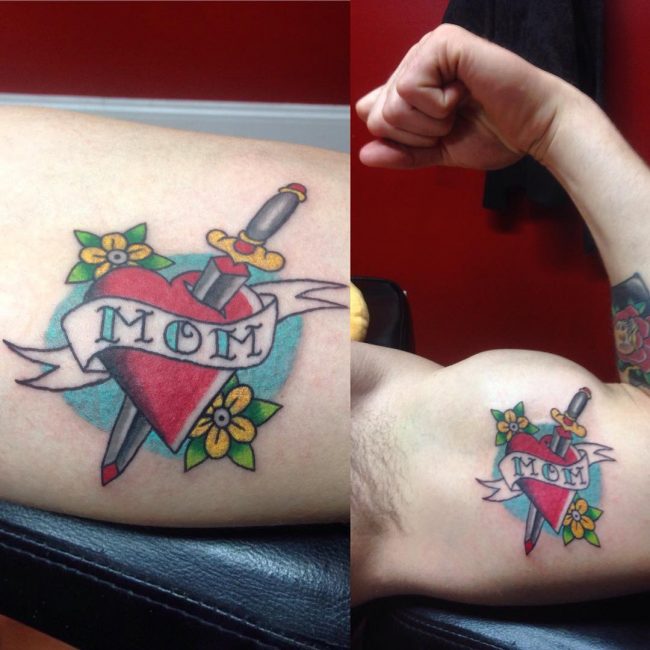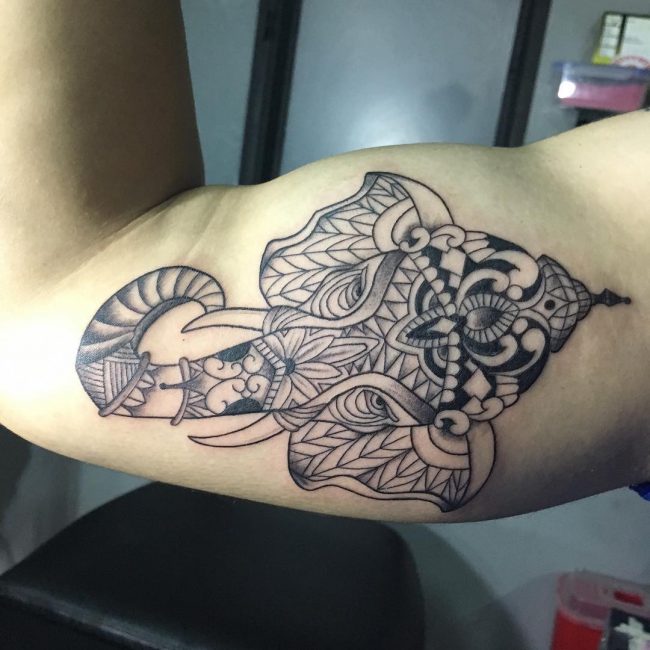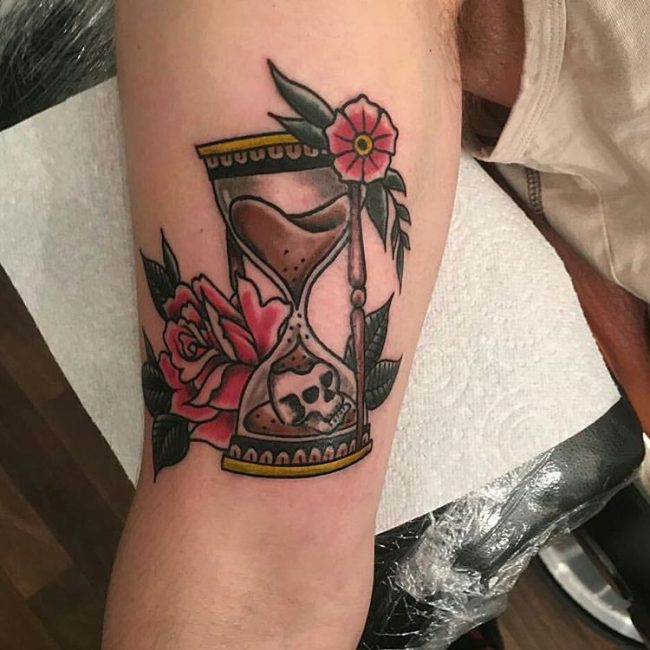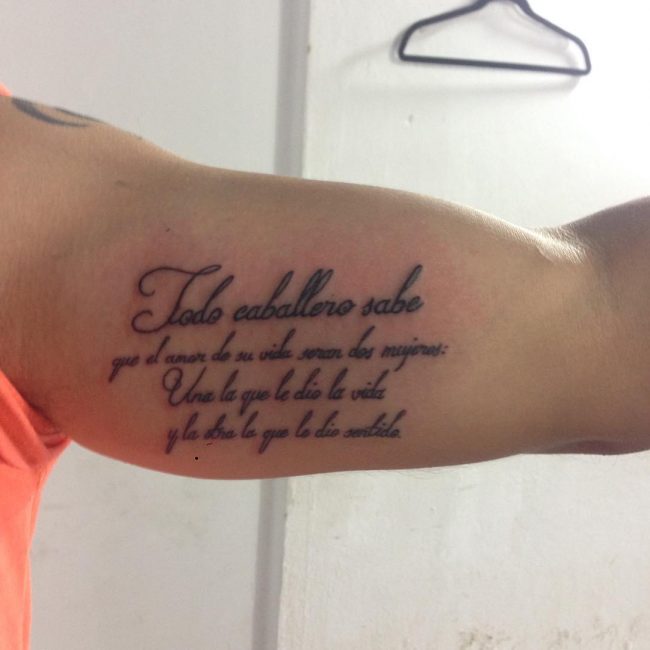 Palm trees symbolize peace, love, honor, truth, peace and value. Palm trees also remind people of the beach and holiday vacations. They also have a plain calming effect. A small design can perfectly fit on your biceps.
You can choose a larger design with some other added features like setting sun in its background.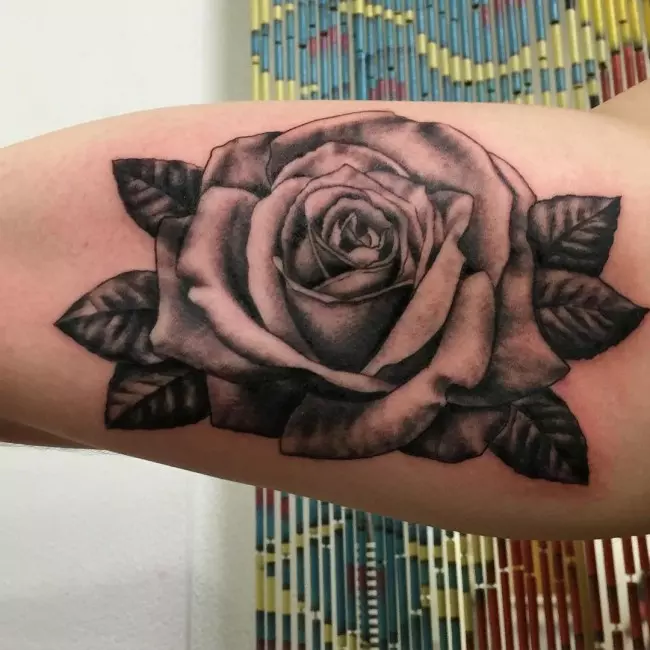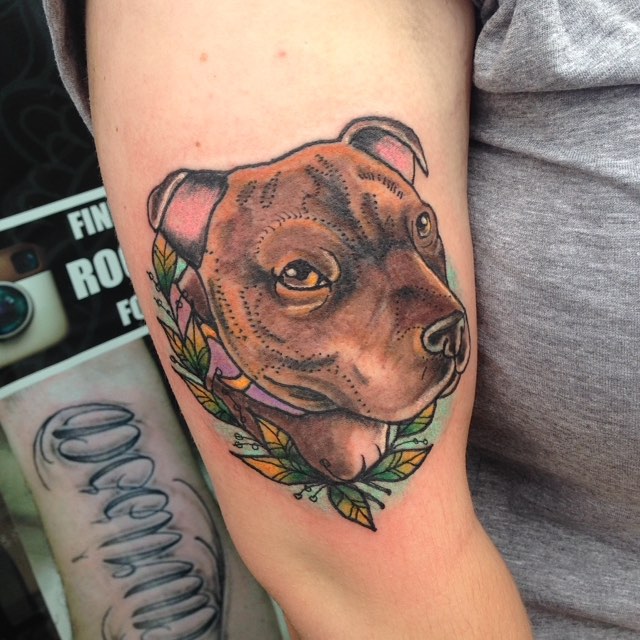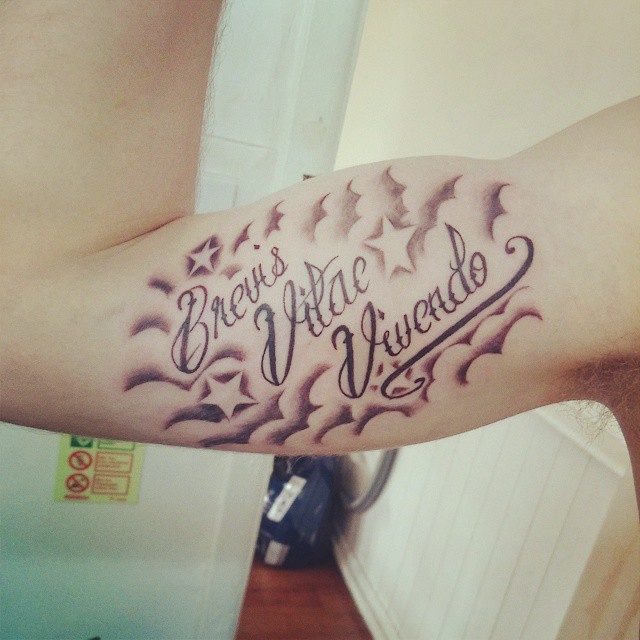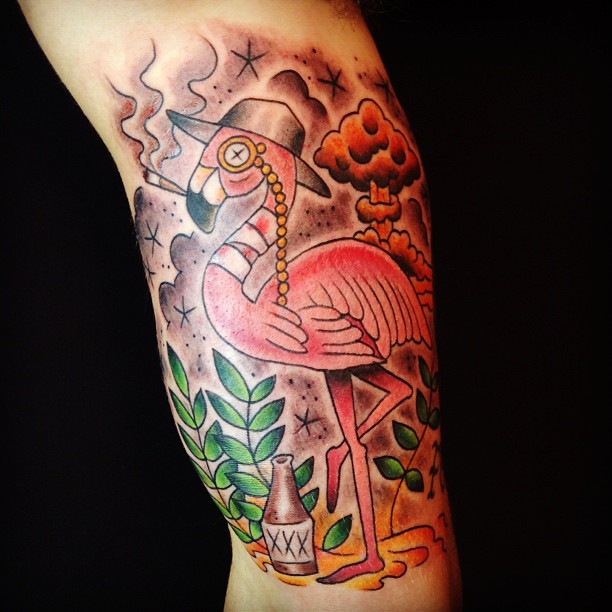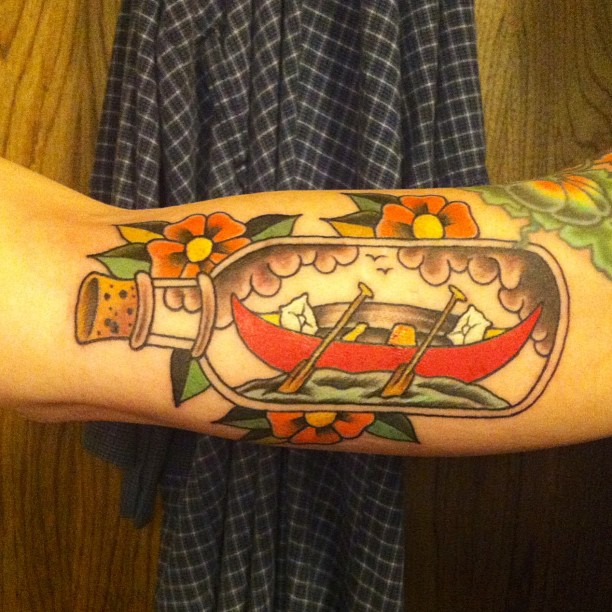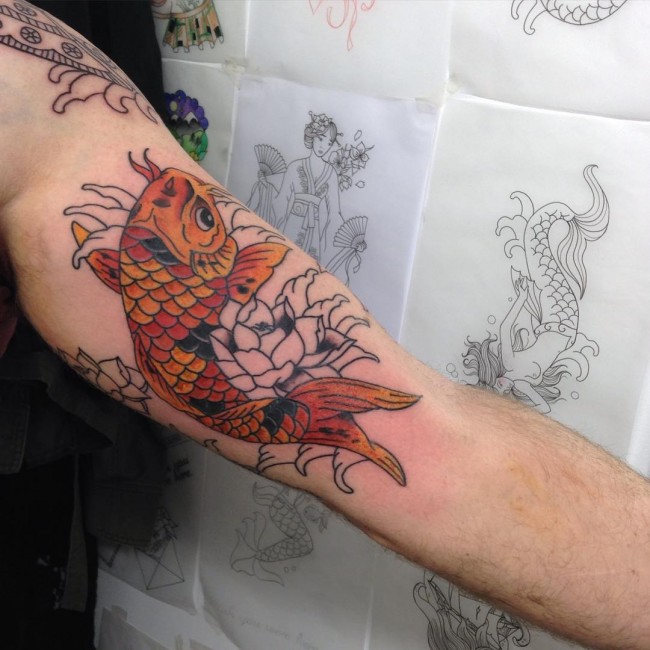 Almost every person in the world loves the sight of a dolphin. The cute animal brings smiles to people's lives because of their playful nature. They also rank among the most intelligent animals alongside the fact that they are nimble and also friendly.
They cavort in water like it's the easiest thing to do while assuring that they and their dolphin pods are safe throughout.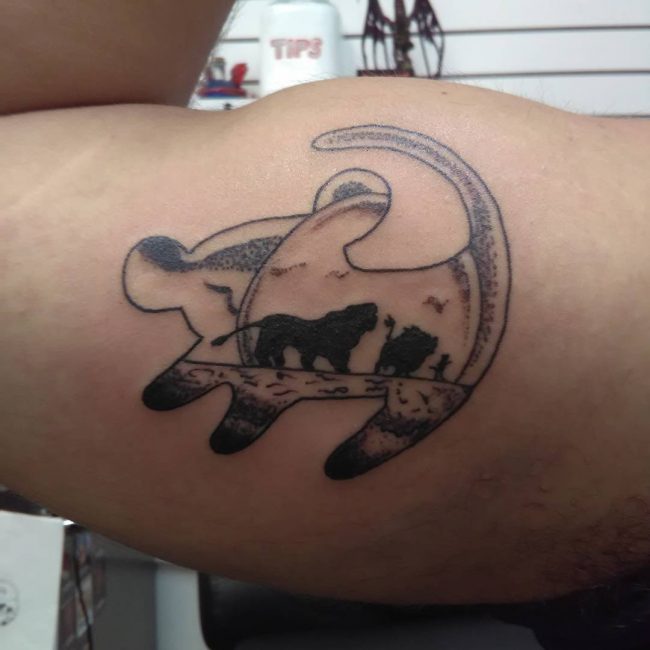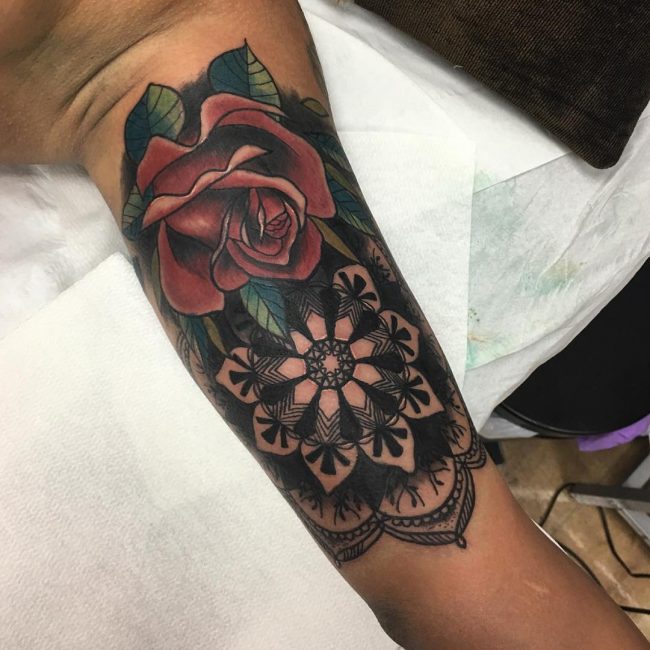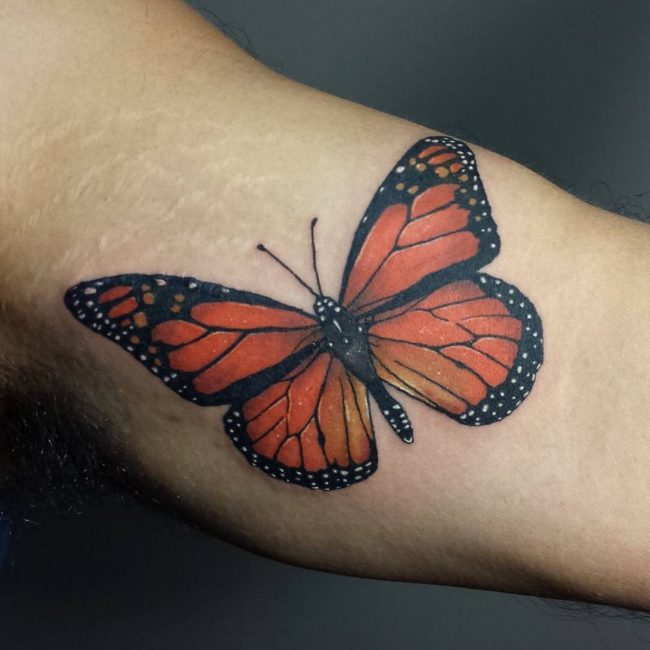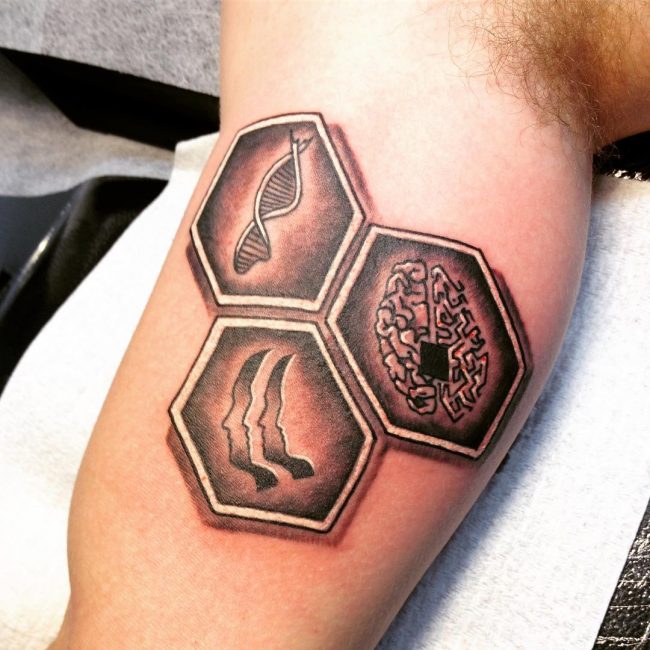 Owls form interesting themes of stunning tattoos. They are also very popular amongst men and women. The colorful and detailed body arts hold more symbolic value and moreover they look stunning.
Americans have been doing owl tattoos for many decades as they believe owls are a symbol of protection and intelligence. In ancient times, they also used them in weather forecast.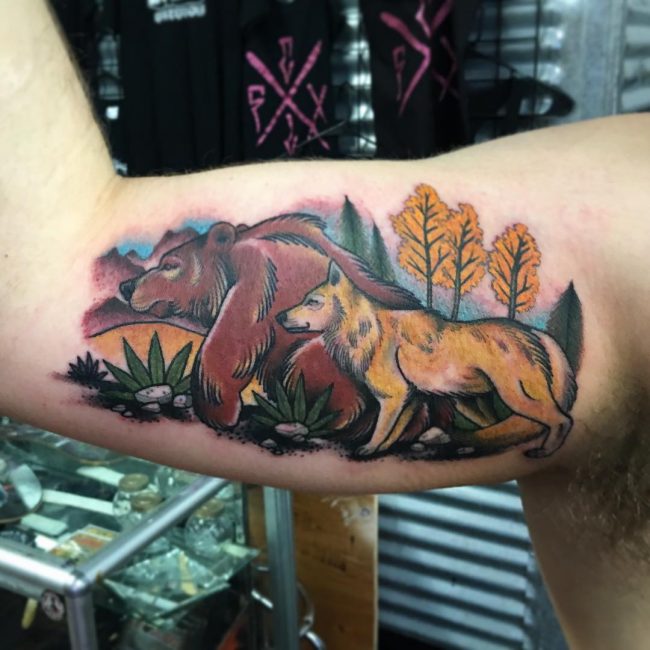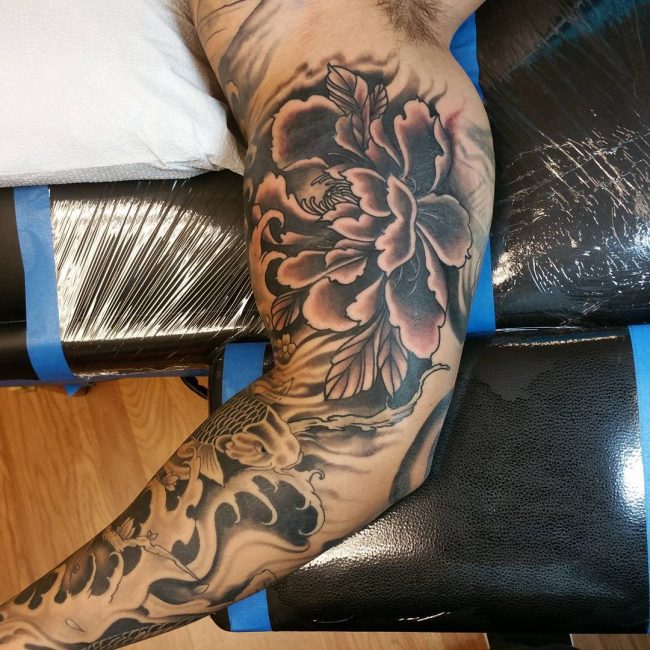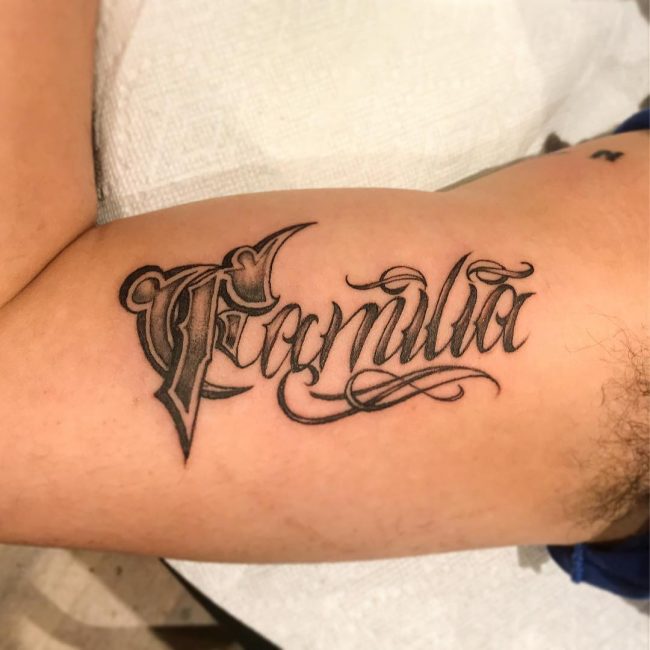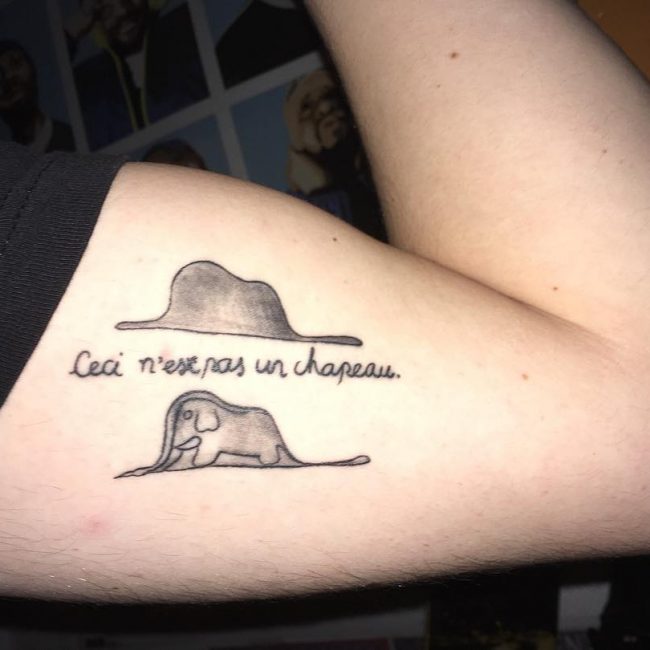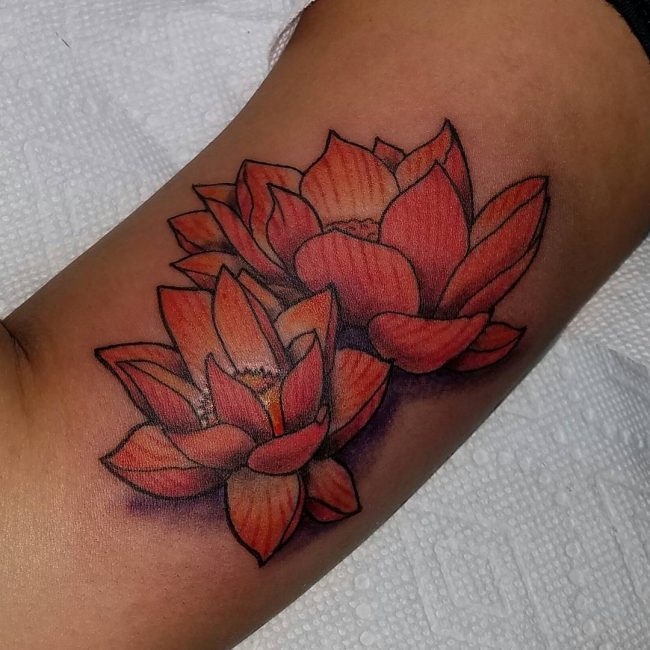 A common conception suggests that owls would accompany the soul afterlife and therefore if you see any owl in your dream most likely a person very close to you will experience death. An owl tattoo can easily fit on your inner bicep. You can also include some other features like the key, jewel, eye or a clock.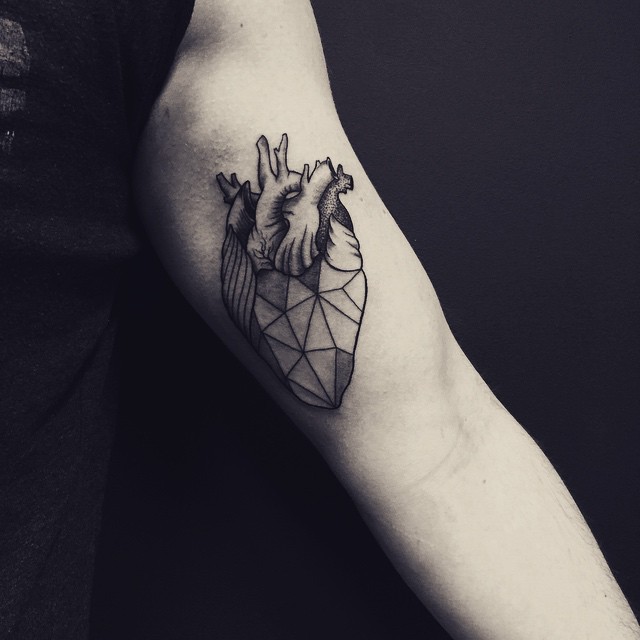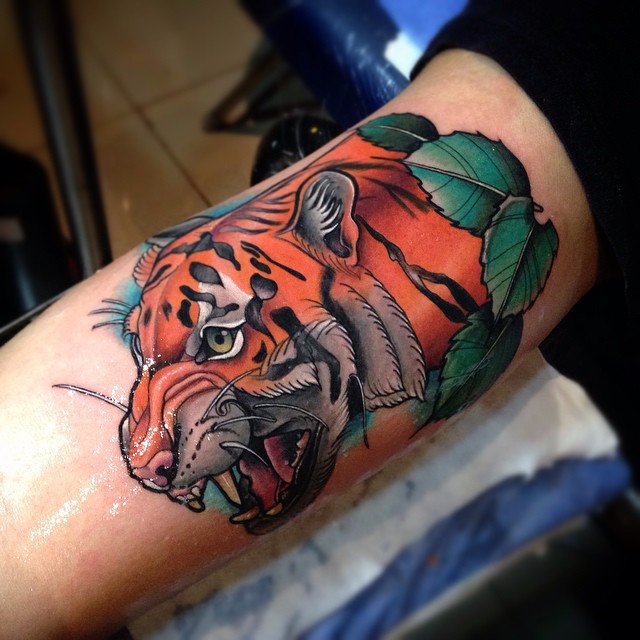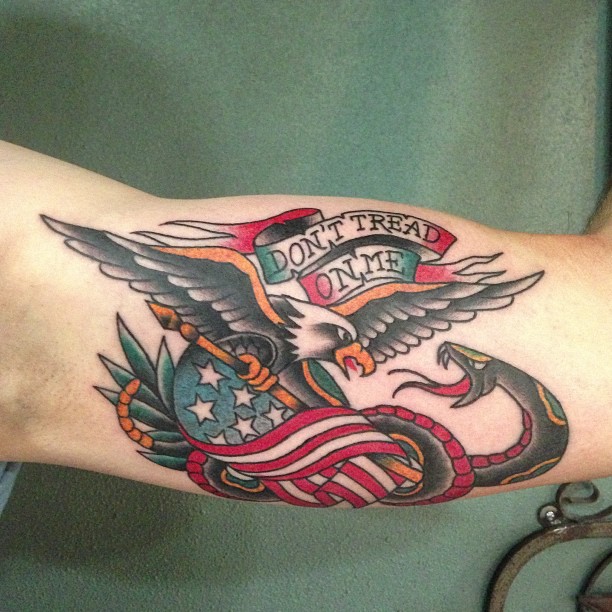 At first thought, skull tattoos can sound morbid for some people, but also cool for others. you can also be imaginative and add some other elements like abstract deigns and symbols. To make the tattoo unique, you can experiment it with some colors.
Skulls have interchangeable meanings and can mean both good and bad. You can get one inked on your bicep. The body part is more ideal if you would like to hide the design without the need of wearing a long sleeve shirt.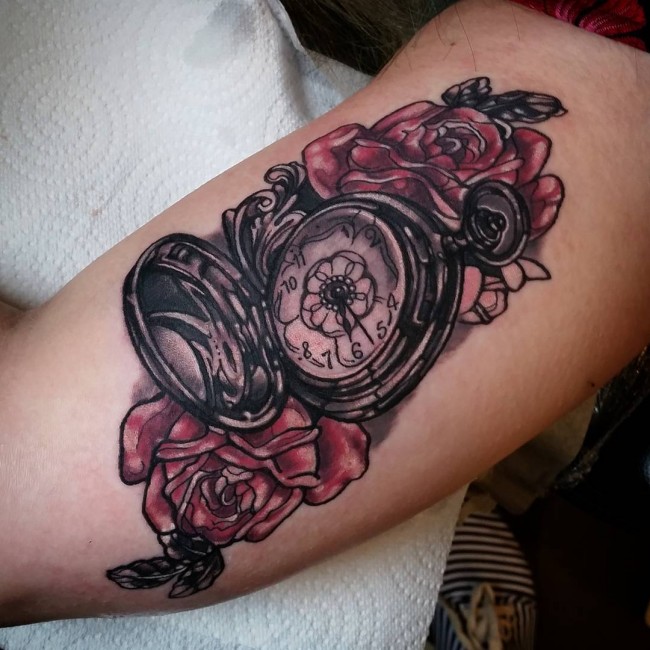 Star tattoos have been present since the invention of the body art. People from all over the world covet the celestial body due to their magnificent appearance when floating around the sky. The tattoos are unisex and they make a great choice for beginners.
Women will often request shooting stars as they are related to people desiring to reach the sky. They also represent the new life desire or drastic change in a person's life. If you desire one of them, you should then get the tattoo design.