90+ Fashionable Shoulder Tattoo Designs & Meanings – Symbols of Beauty (2020)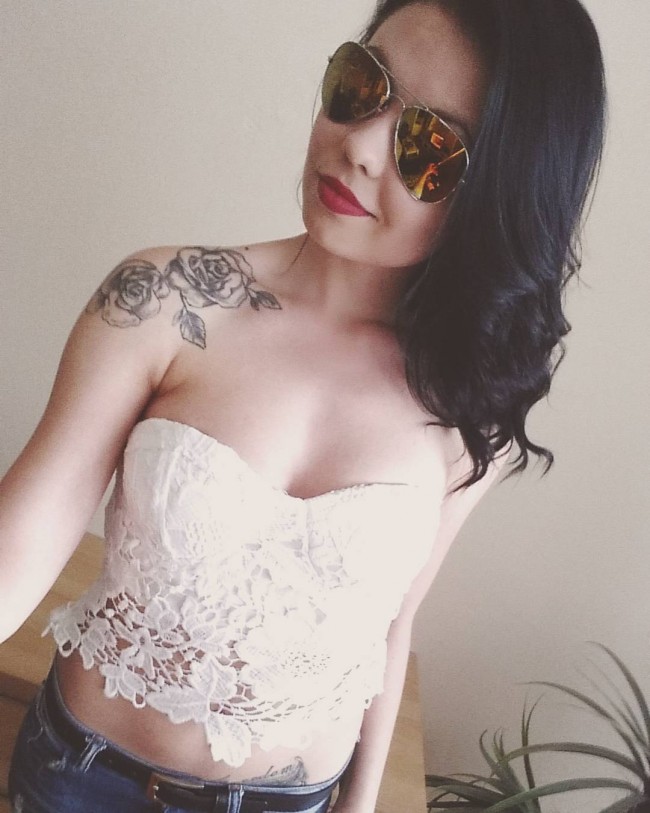 Tattoos are a form of body art that has been practiced by many cultures all over the world for hundreds of years. These pieces of art are used to symbolize many things.
In some cultures, they are considered symbols of status within the culture and for others they were used simply for decoration. Today, many people get tattoos to record the moments of life that deserve to be marked with a permanent symbol.
Contents: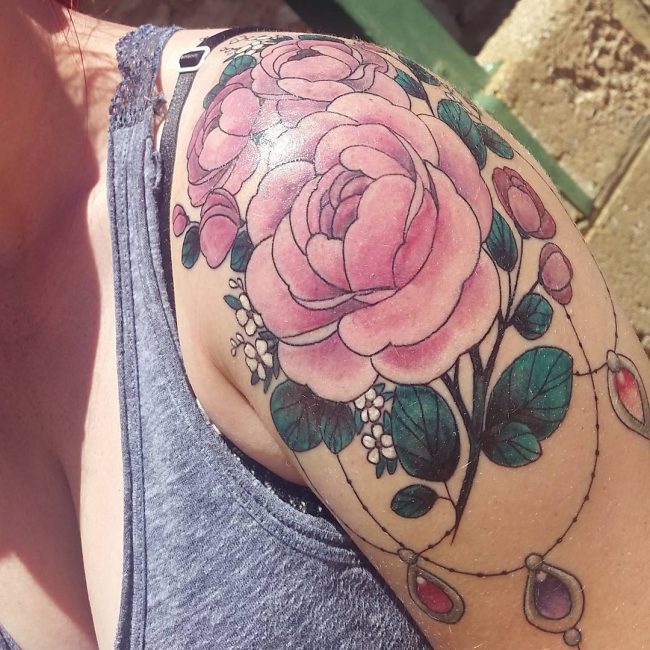 Moreover, tattoos today are fashionable and can be worn by both guys and girls. There are many types and styles of tattoos that one can get today. The area on which you are going to put the tattoo determines the style and size of the tattoo you can get.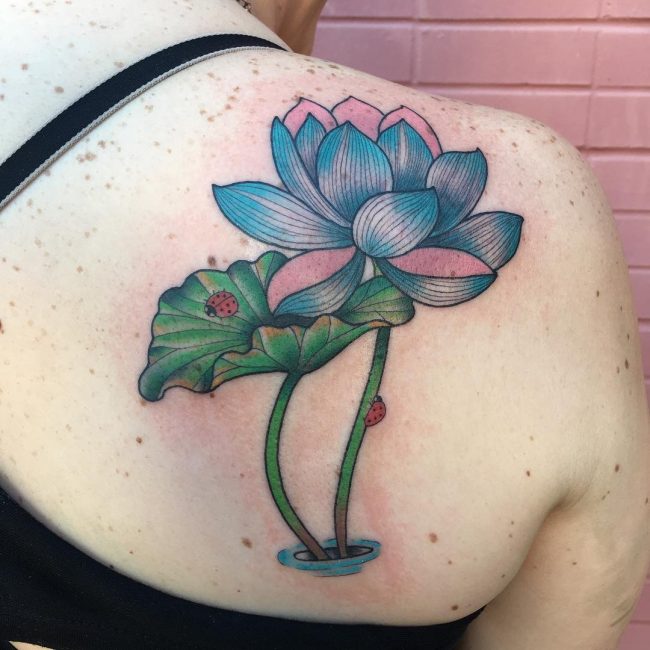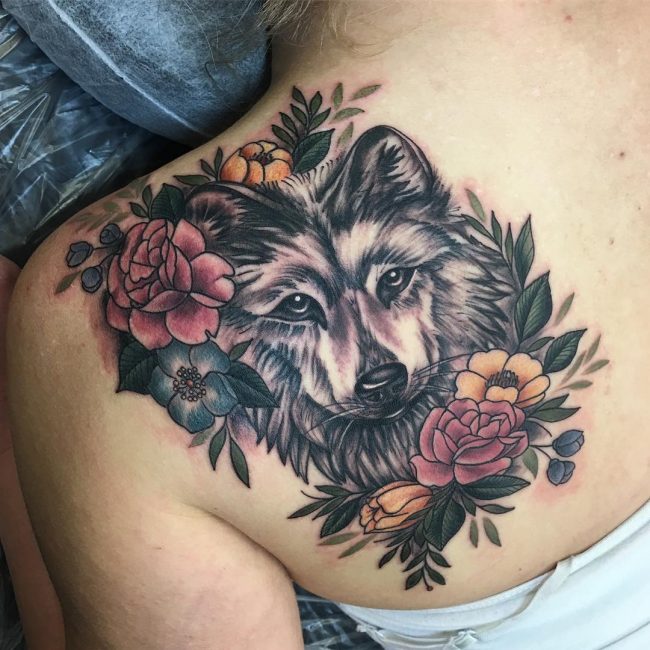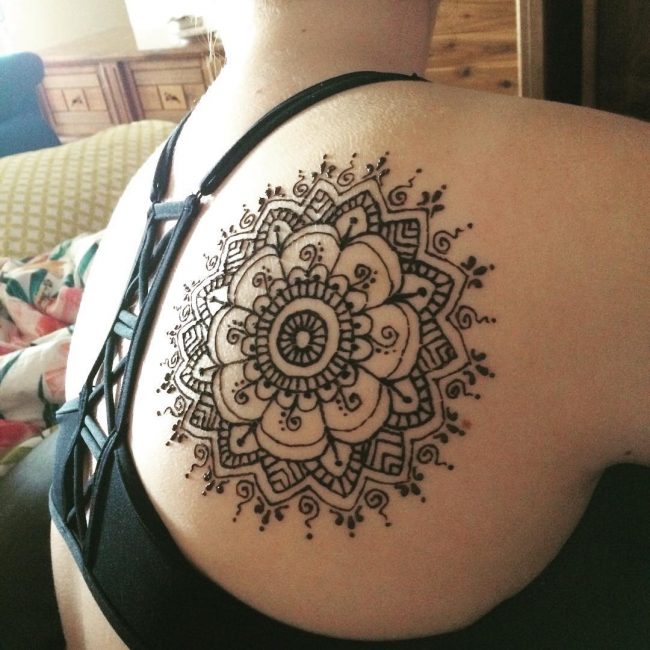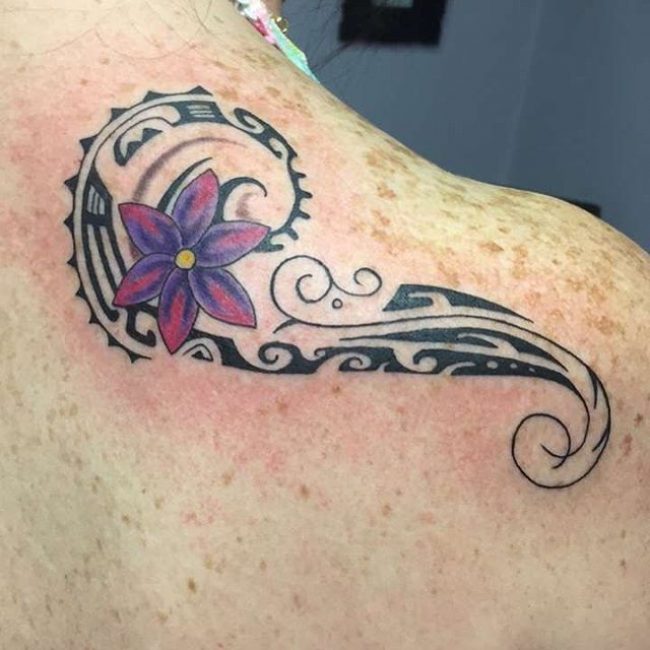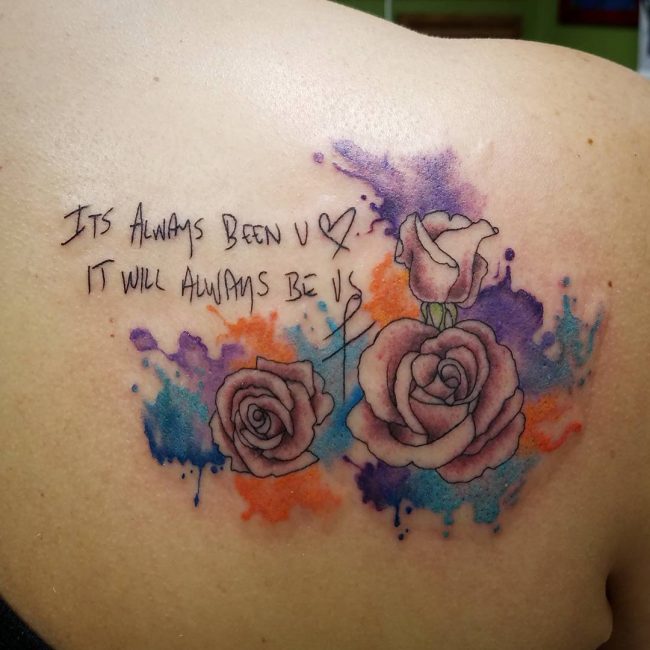 For girls, one of the most popular spots to have a tattoo is the shoulder.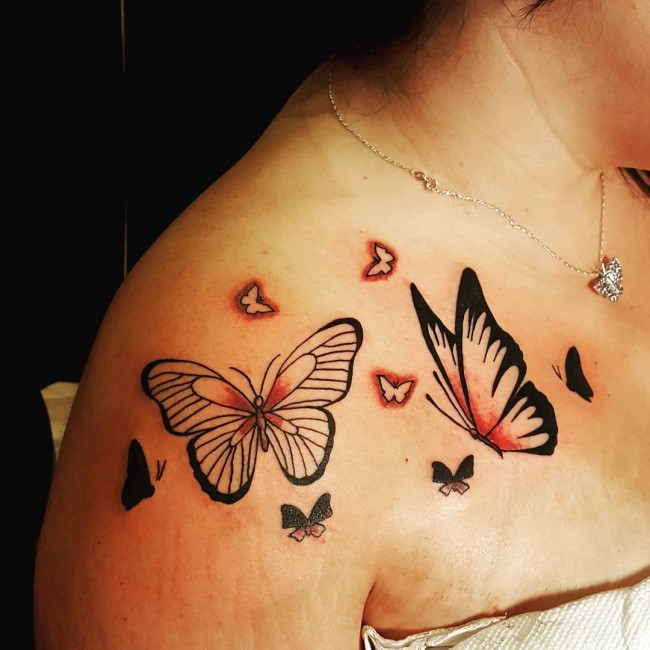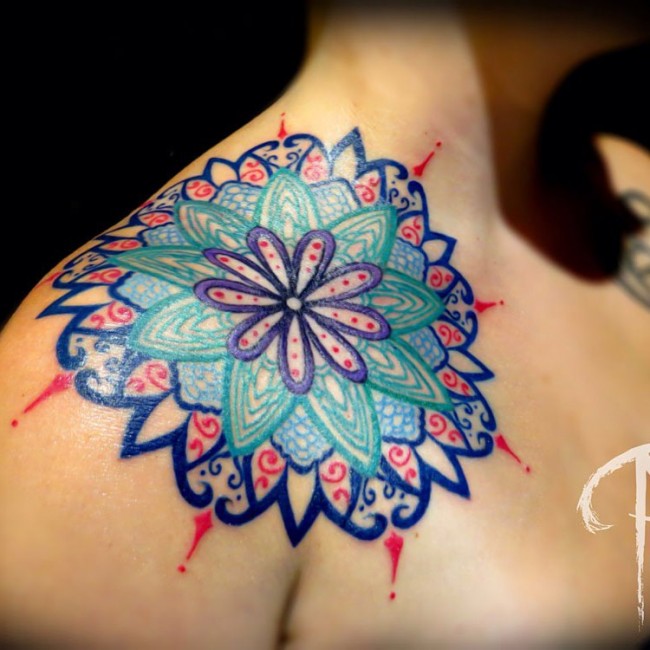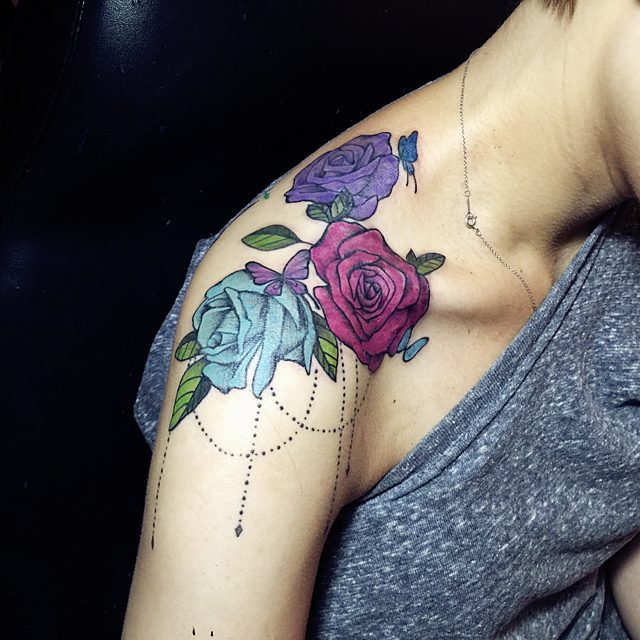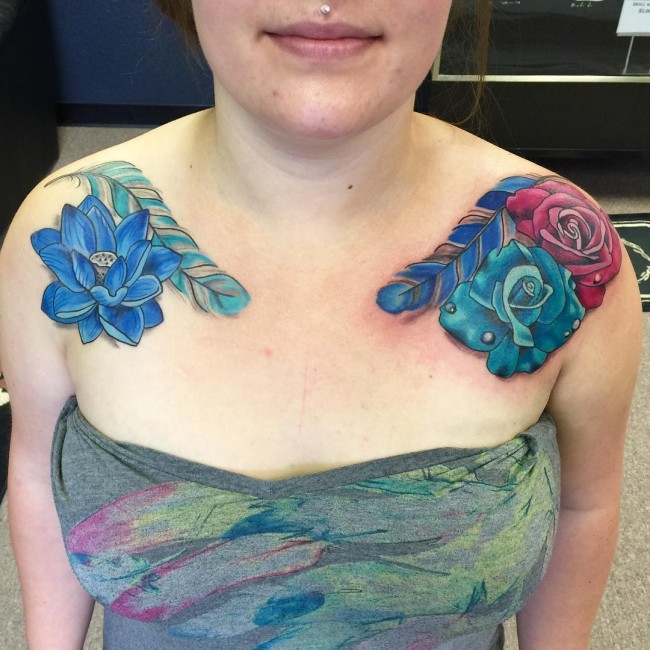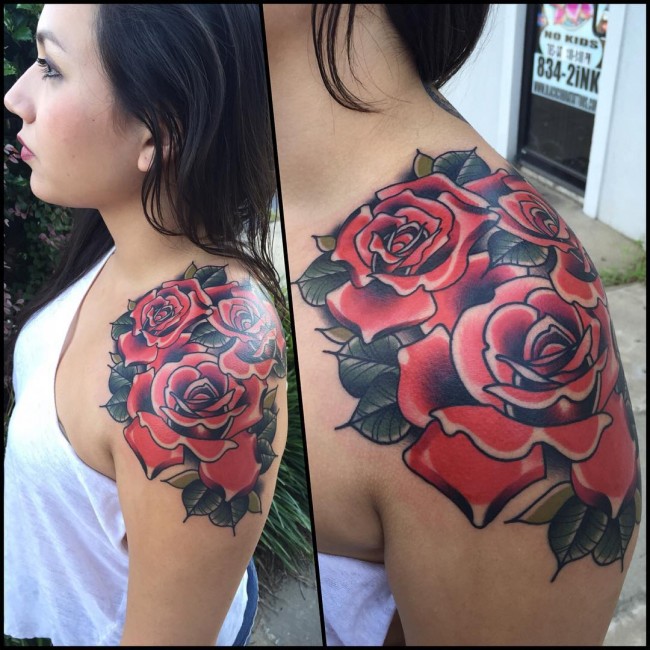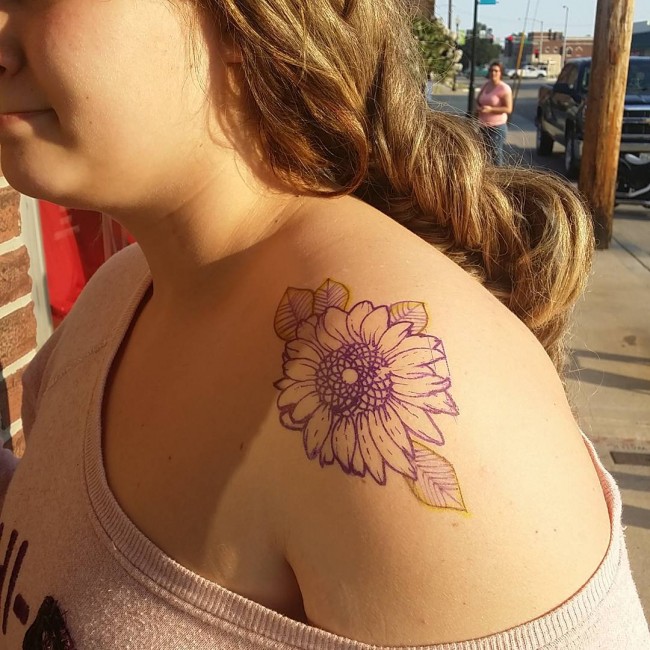 [gwpsm_quick_slider ids="28660,28661,28662″]
The shoulder is a fashionable spot to have a tattoo. A tattoo on the shoulder is highly visible and therefore can feature vivid color and style.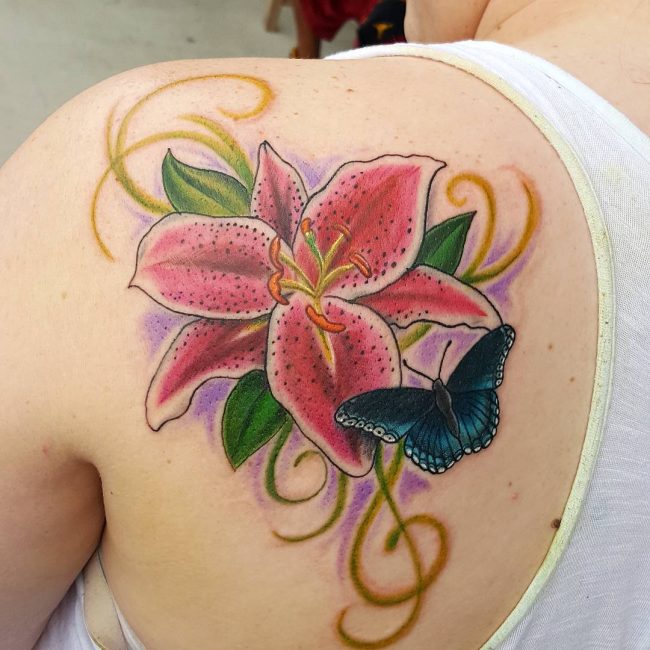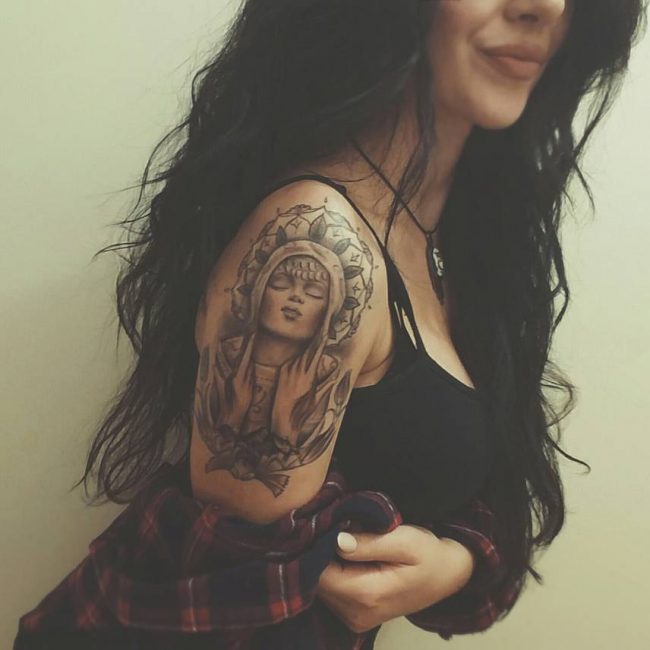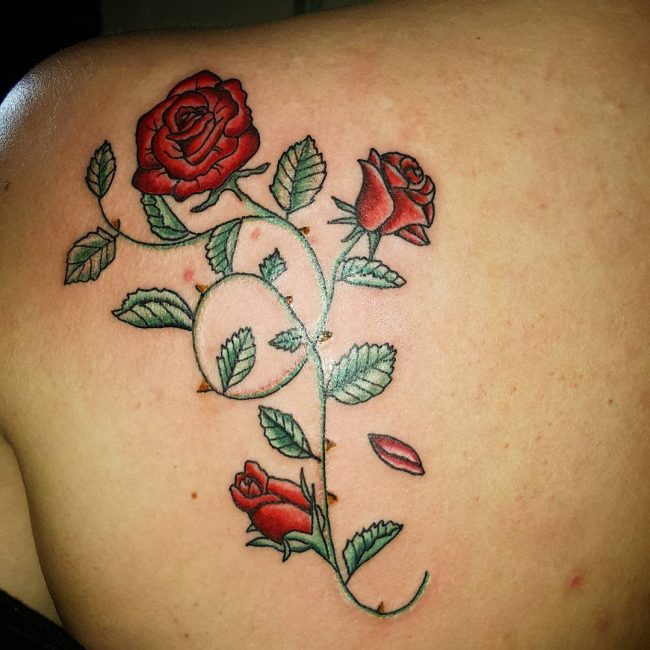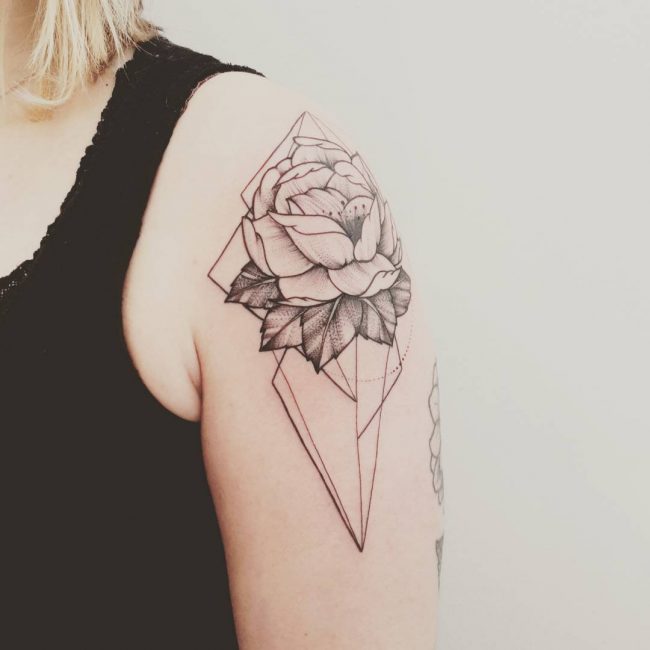 When choosing shoulder tattoos for girls, ensure that it expresses one's personality as much as possible. Get a design that is exclusively you. On the shoulder, you can have a small tattoo, symbol, spider or a glamorous tattoo as well.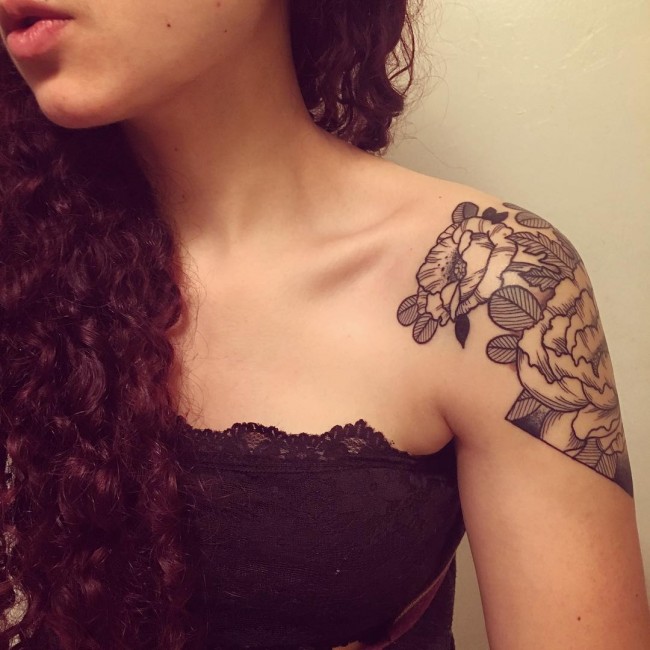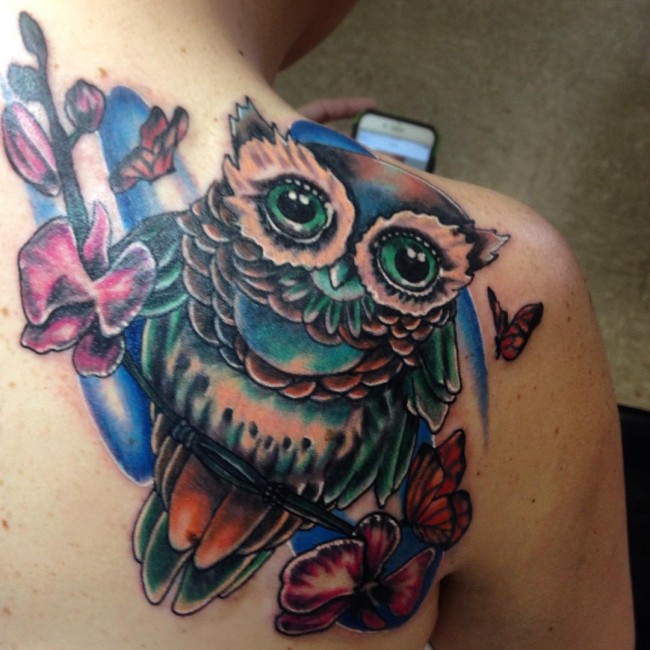 There are a number of characteristics about the shoulder that makes it ideal for a beautiful tattoo. First of all, the shoulder is a small area.
Thus, you can have a cute, girly tattoo drawn on it comfortably. Moreover, it is not as painful as other parts of the body for drawing a tattoo.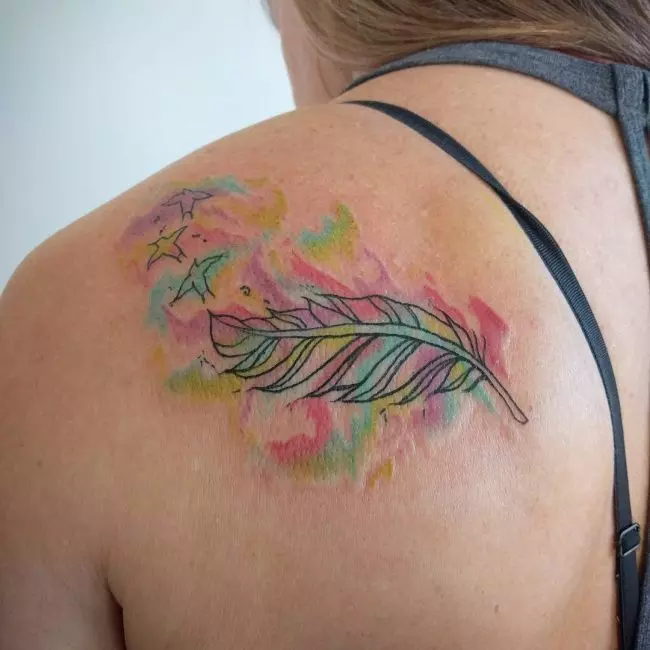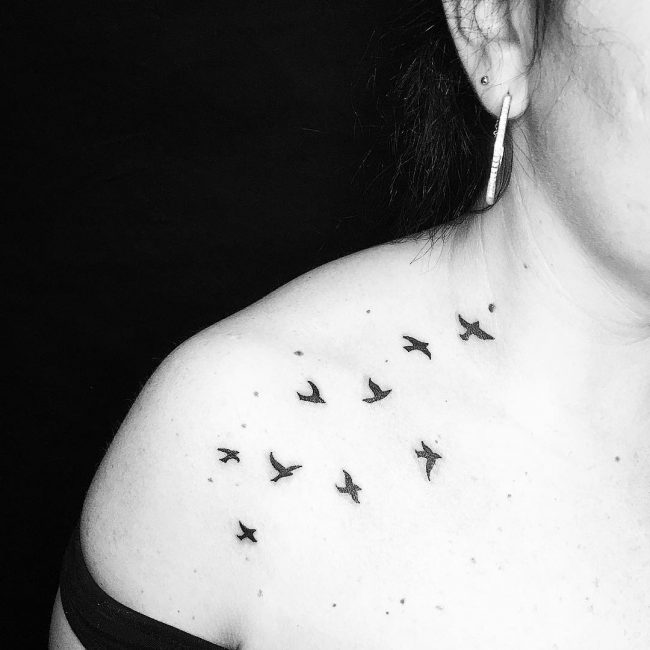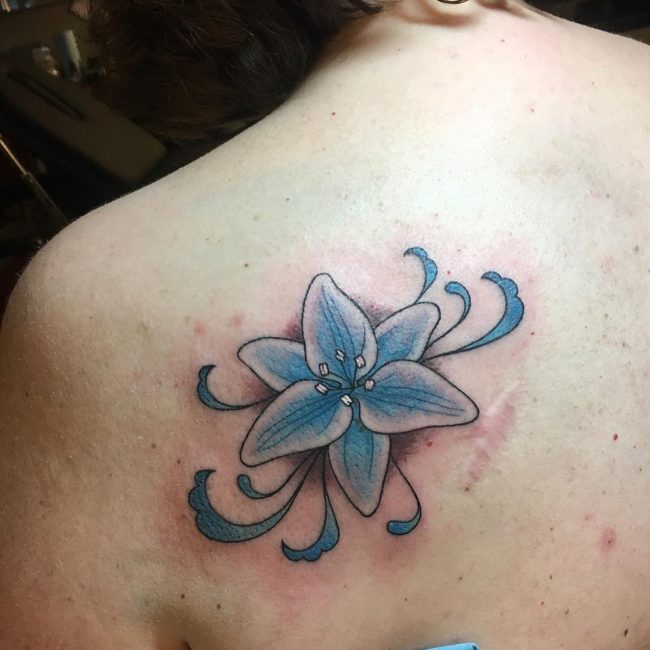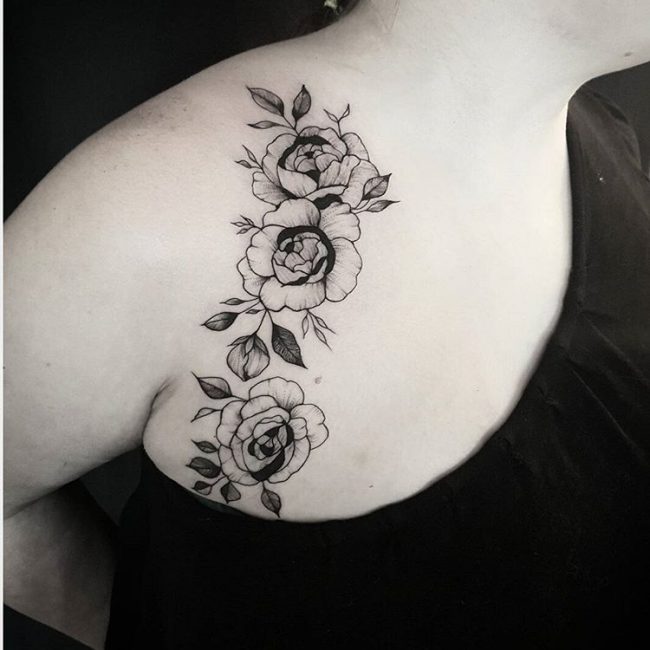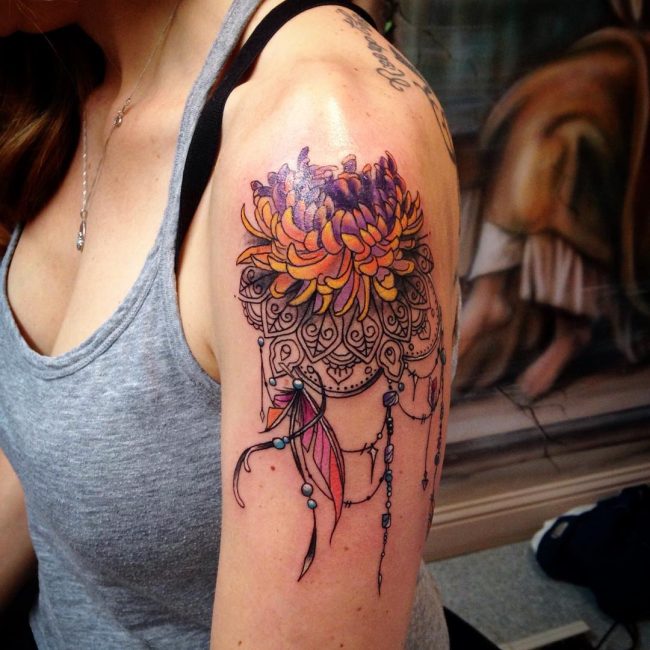 Thus, for girls, the shoulder is an ideal place to draw a tattoo. There are many types of shoulder tattoos for girls. Read on to go through a number of them.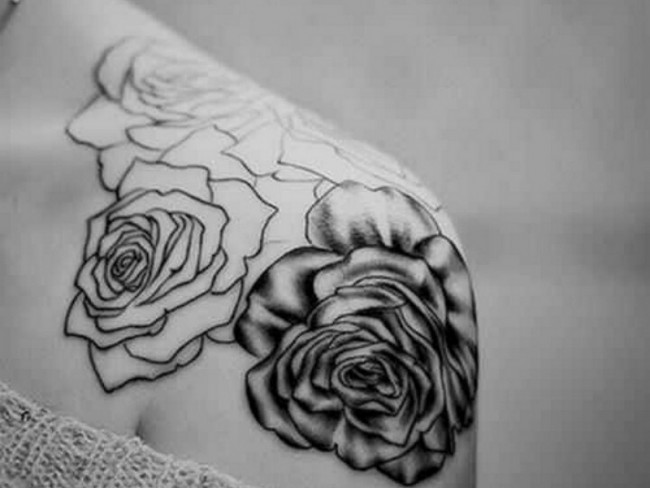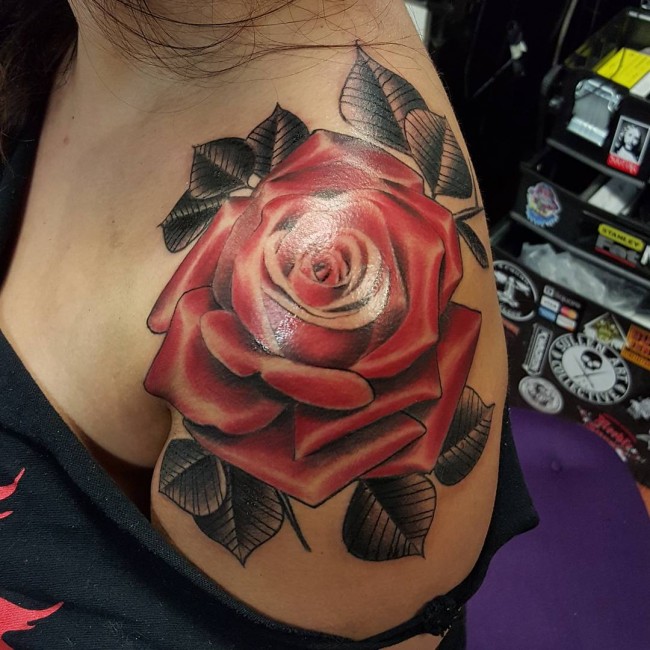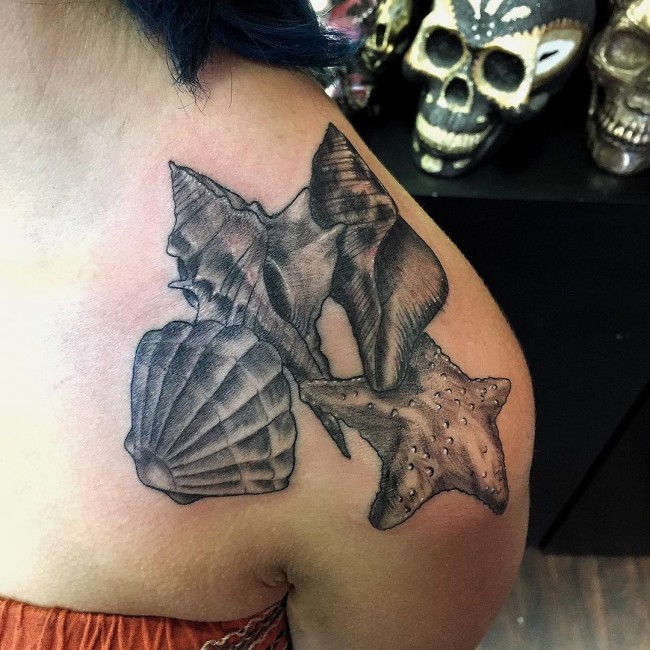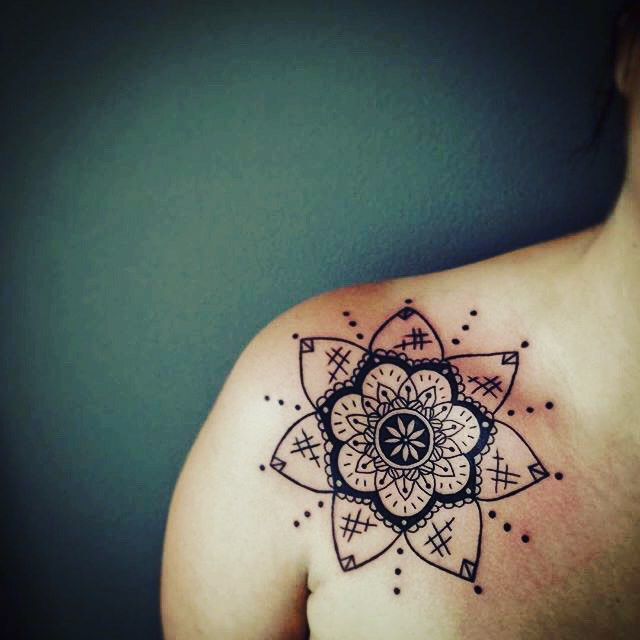 The spider tattoo
You can have a tattoo of a classic spider on your shoulder. It is a shoulder tattoo for girls that are into classic styles of tattoos. The spider tattoo can feature a regular daddy long legs spider, a black widow spider or a humanized spider.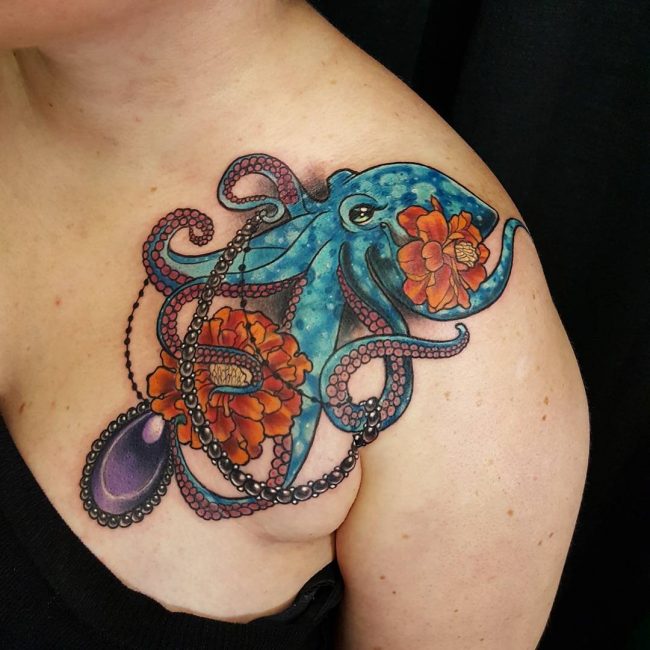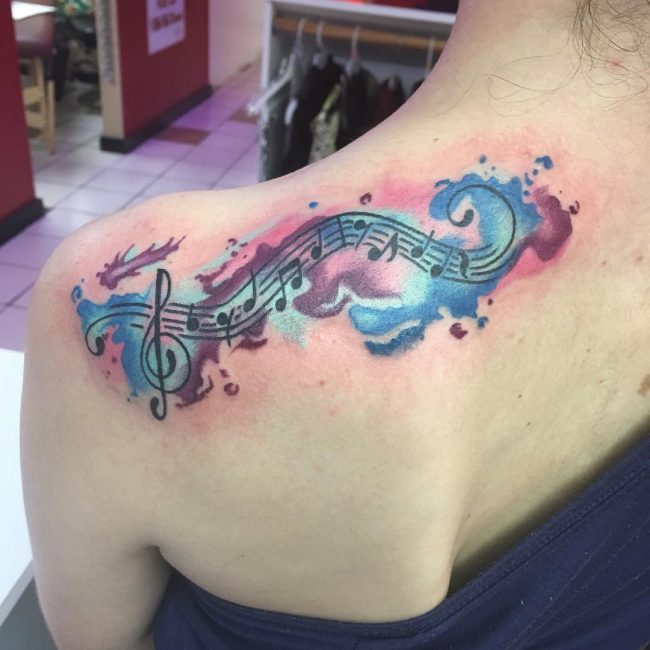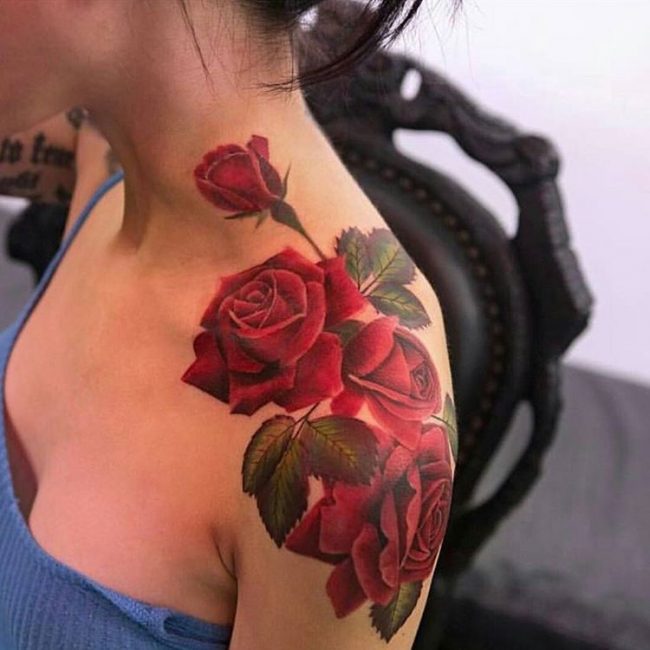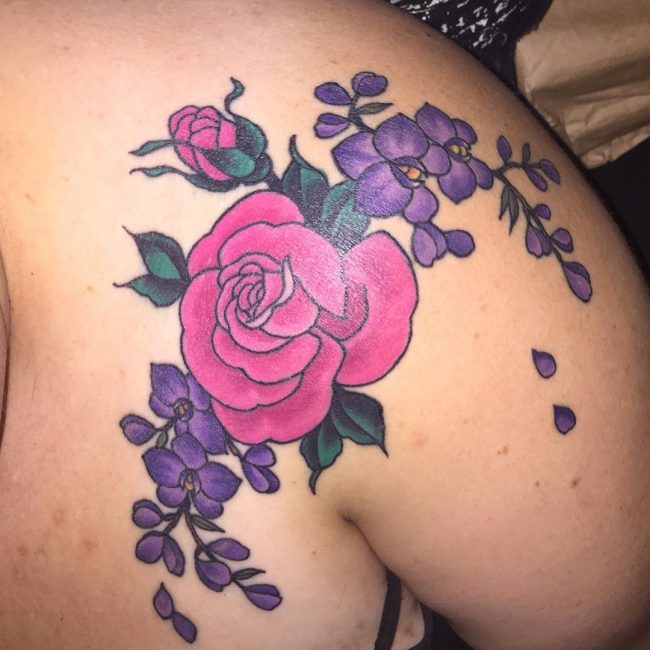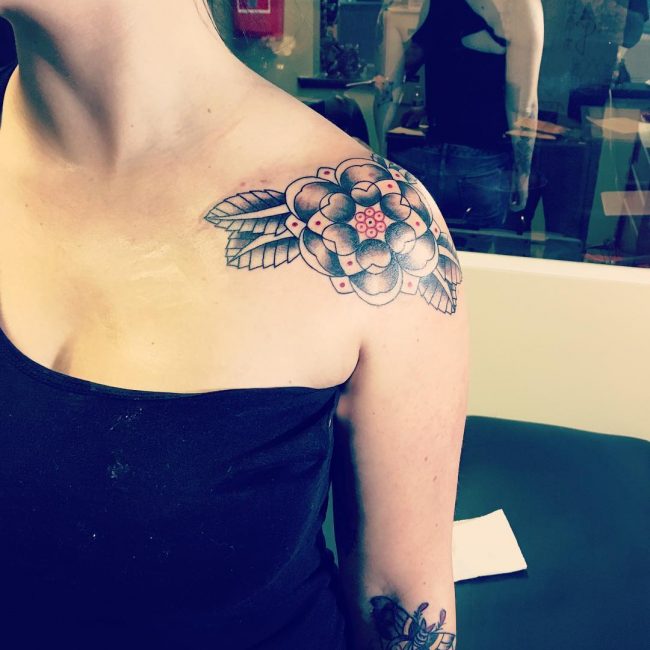 Whichever style that one wants can be skillfully drawn on the shoulder in a classic and tasteful way.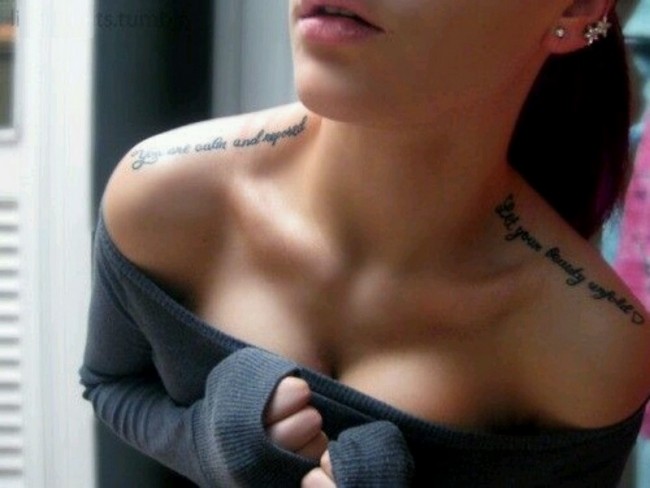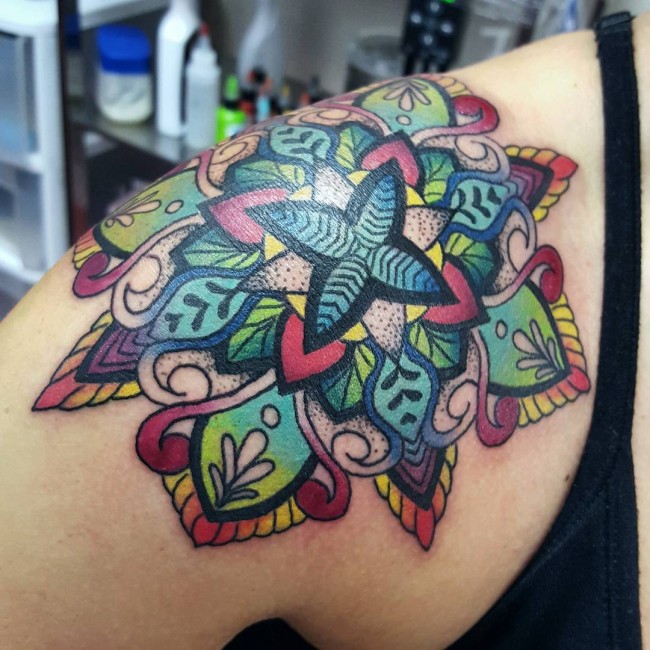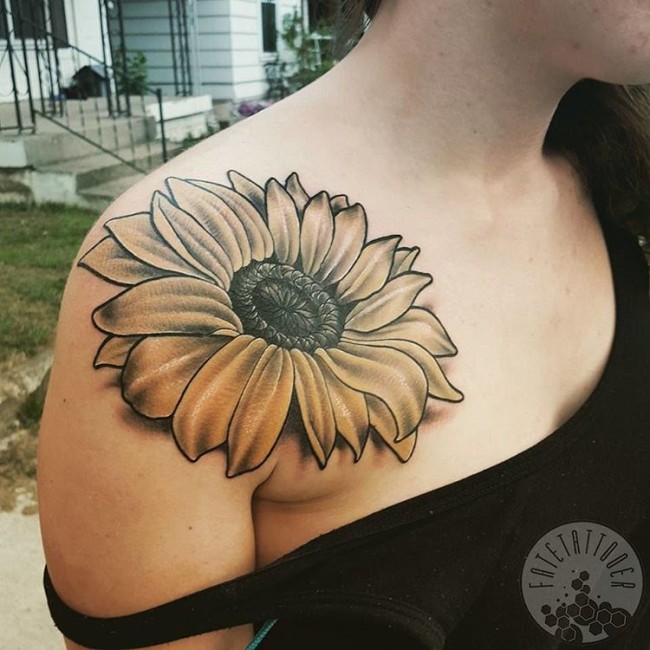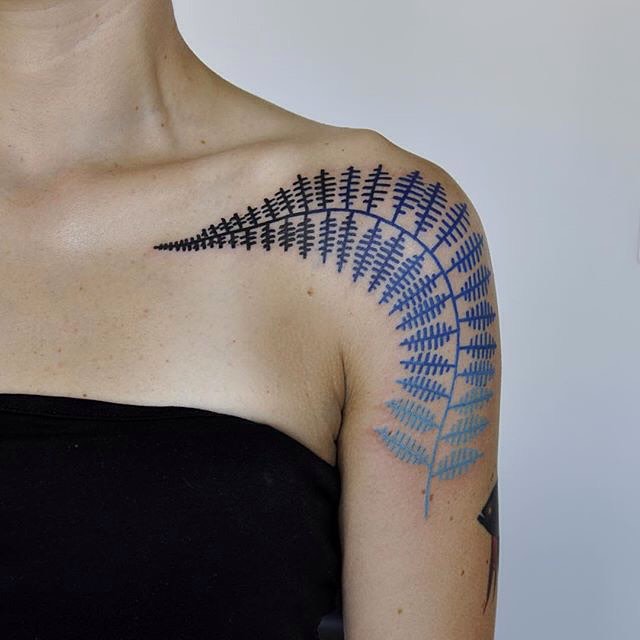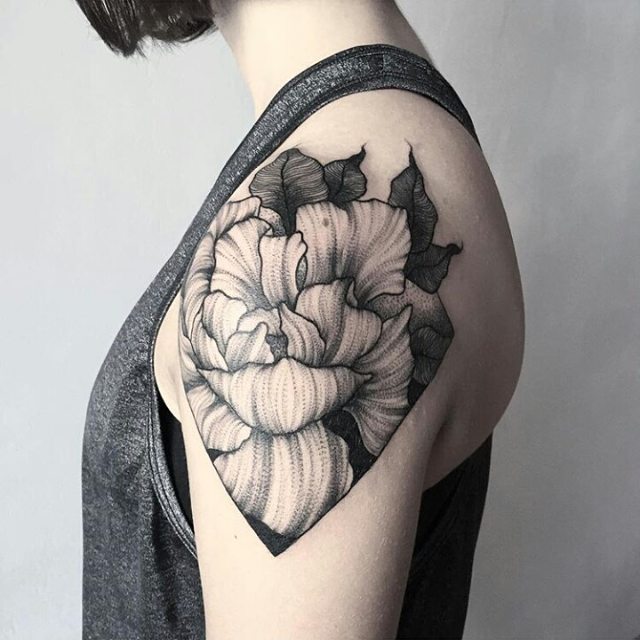 ---
back to menu ↑
The tribal feather
Another type of shoulder tattoo for girls is a tribal feather. Normally placed on the front part of the shoulder above the chest, this is a tattoo drawn in the traditional Maori style. It featured vivid colors and delicate line-work.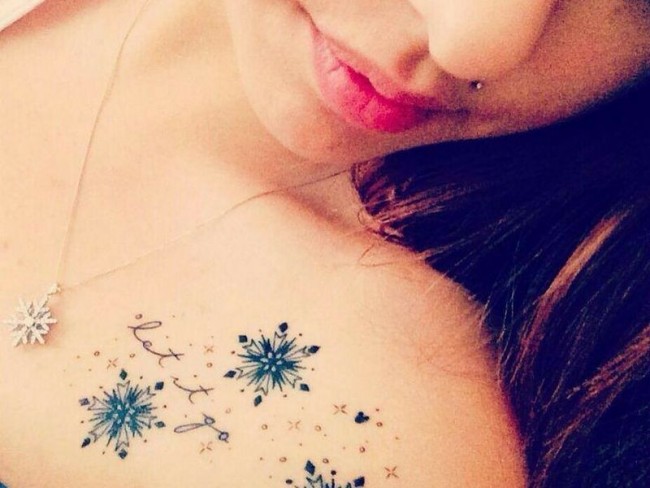 The feather can begin from right above the chest, caress the feminine curves on the shoulder and end at the top of the shoulder with a cute curl. At the bottom the feather near the chest, you can have a star or a five petal flower.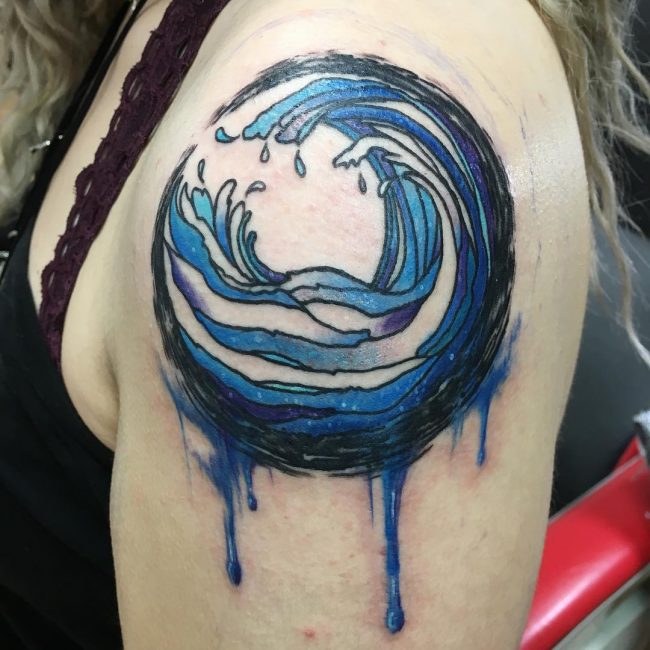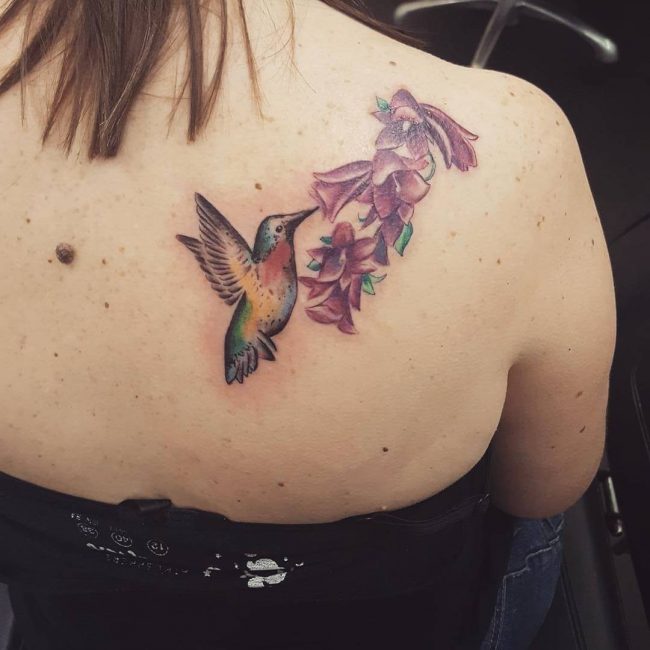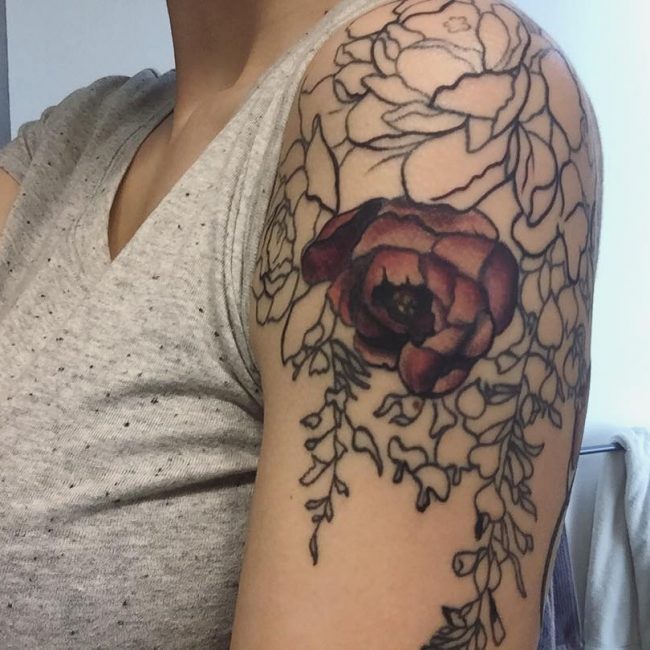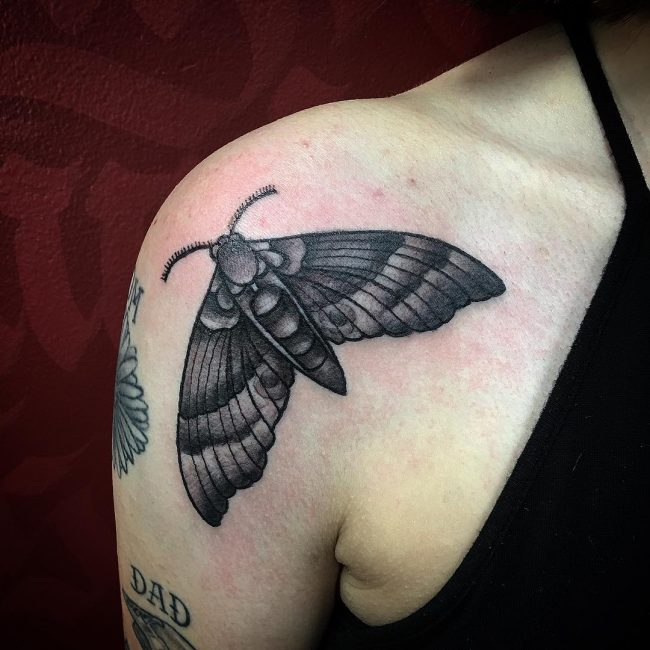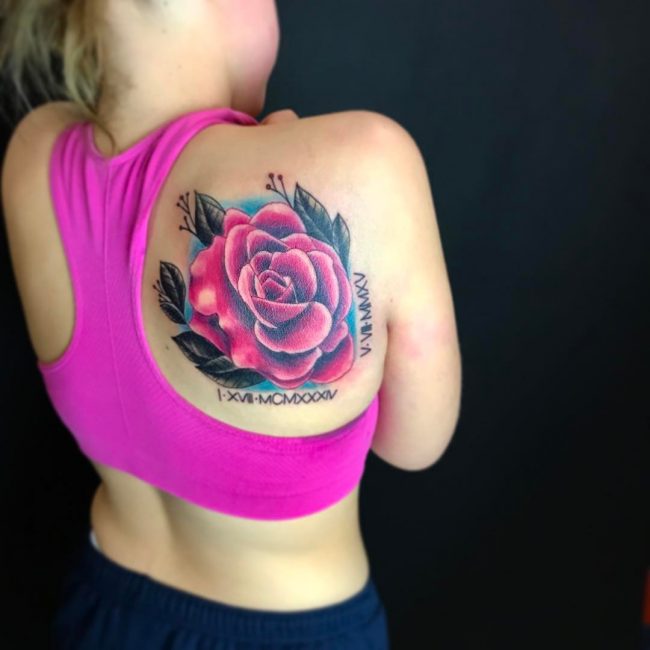 This is a girl's shoulder traditional tattoo with a modern twist.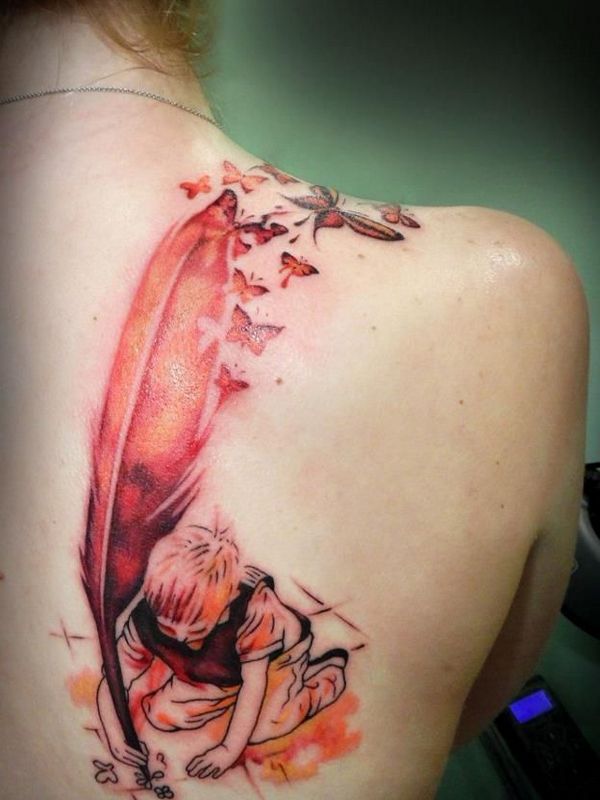 ---
back to menu ↑
The peacock tattoo
The peacock feather has always been a symbol of beauty and luxury. It has been valued by royals over many years. Now, you can wear your own peacock feather on your shoulder. It is a beautiful shoulder tattoo for girls. It shows grace, beauty and sophistication.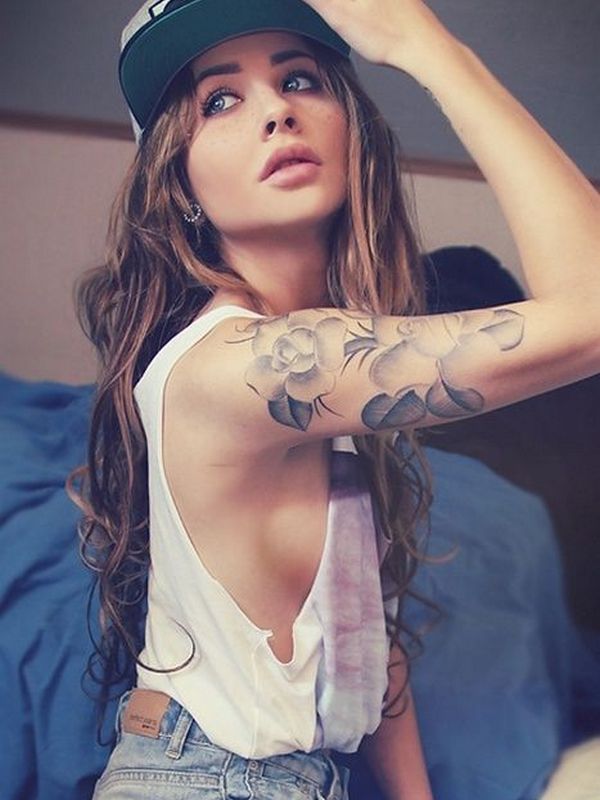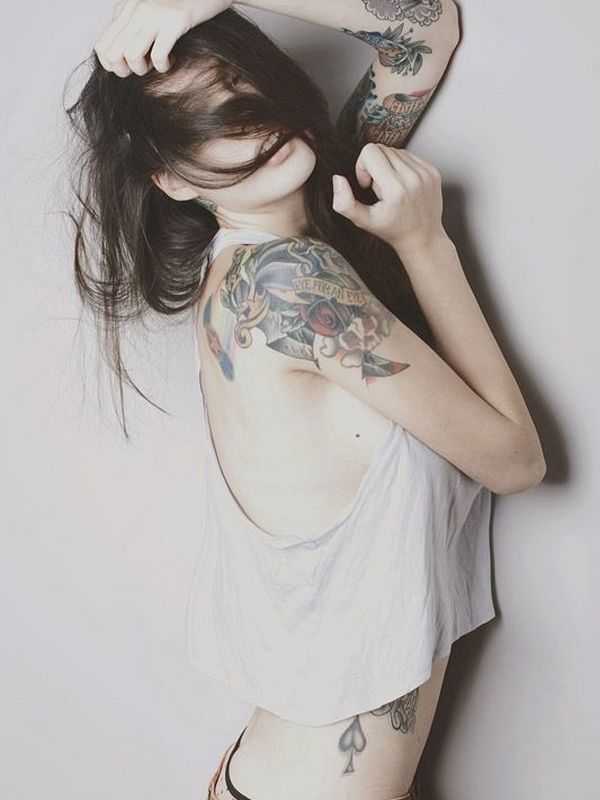 You can have this type of tattoo on the back side of your shoulder. Thus, when you wear a bareback dress or top, the beautiful feather will feature prominently and impress all those around you.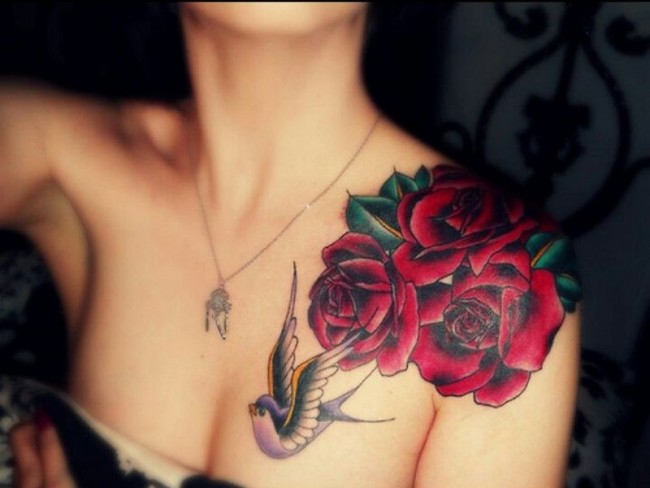 ---
back to menu ↑
The rose tattoo
Roses are red and girls adore them. They are a perfect type of tattoo to have on the shoulder. Many girls around the world sport rose tattoos on their shoulders. You can have a single lotus bud tattoo with a long stem draped across your shoulder.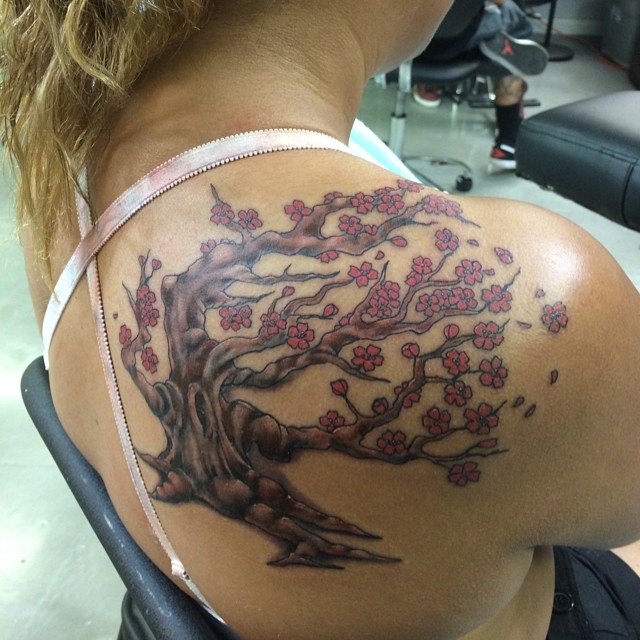 You can also have a bouquet of Tudor roses done in color or black and grey tattoo design on your shoulder. These roses complement a girl's style in every way. They can be placed on the back, front or right on top of the shoulder.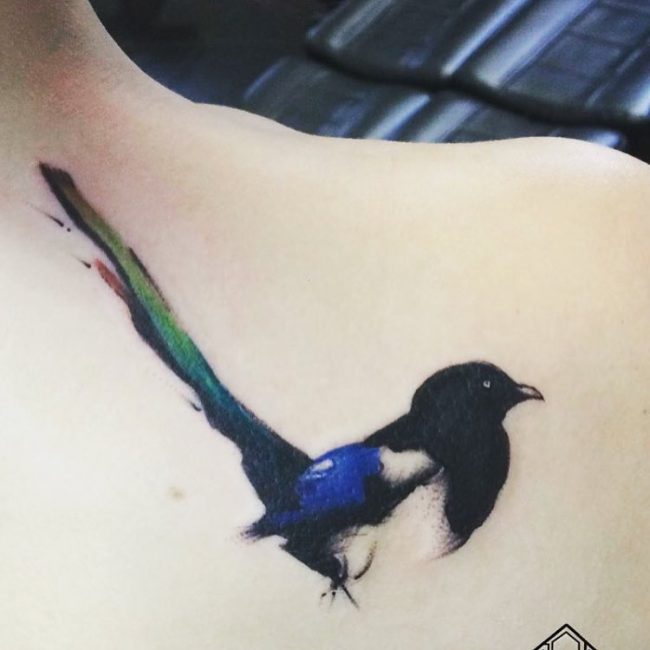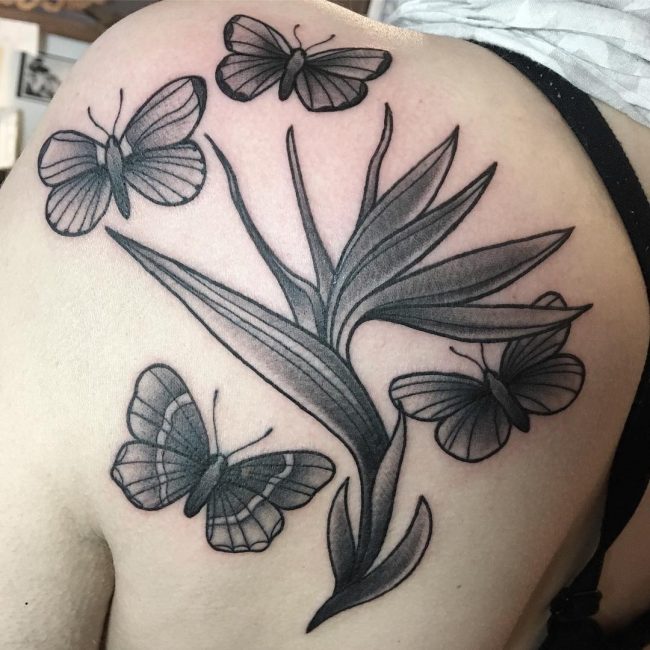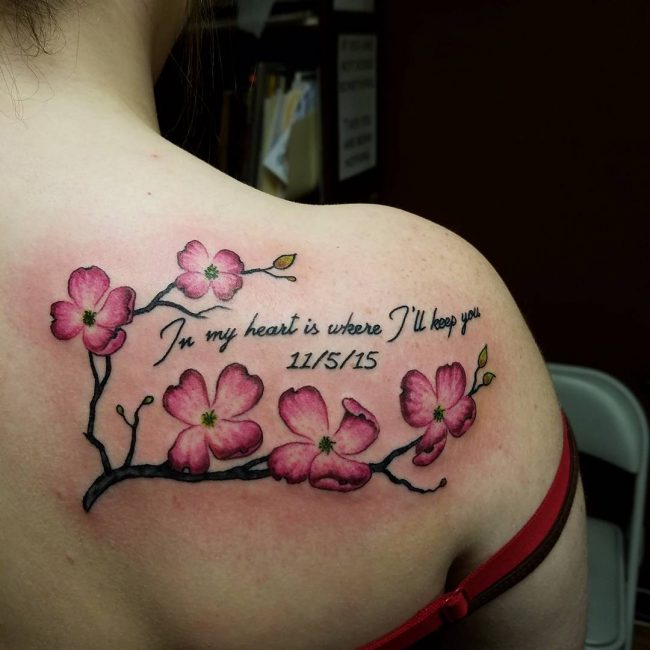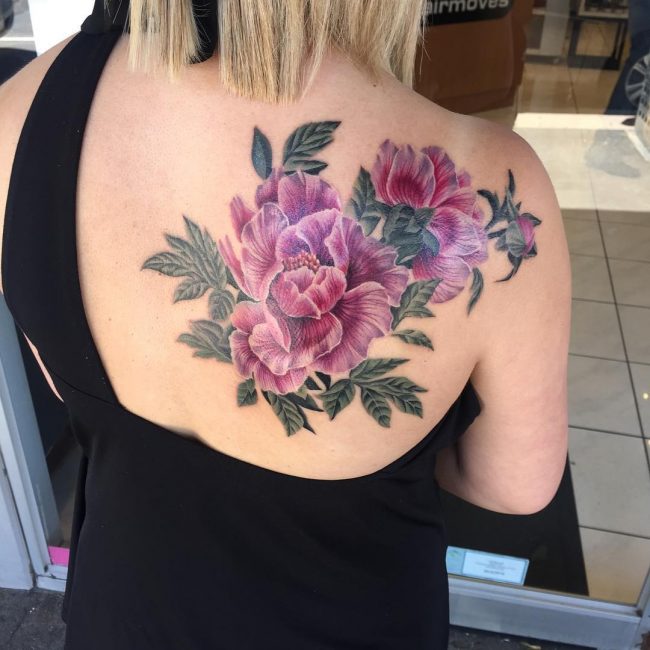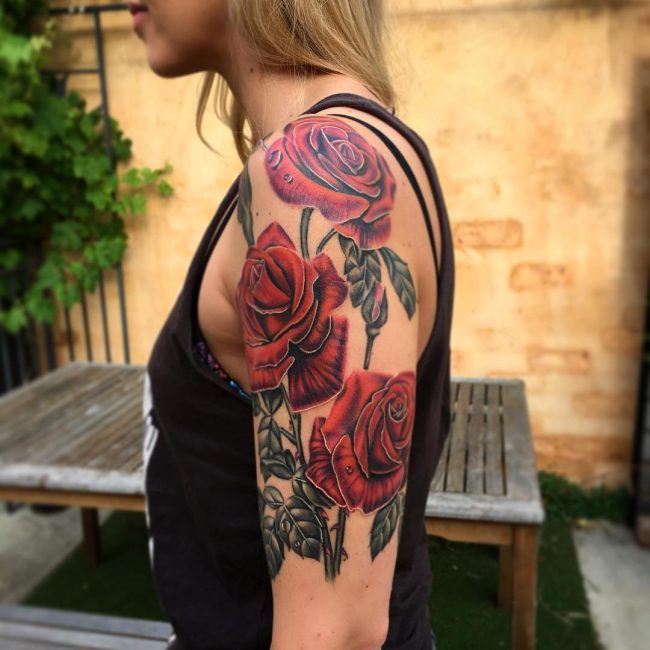 This is a timeless tattoo design that will keep you looking classy in whichever outfit you wear.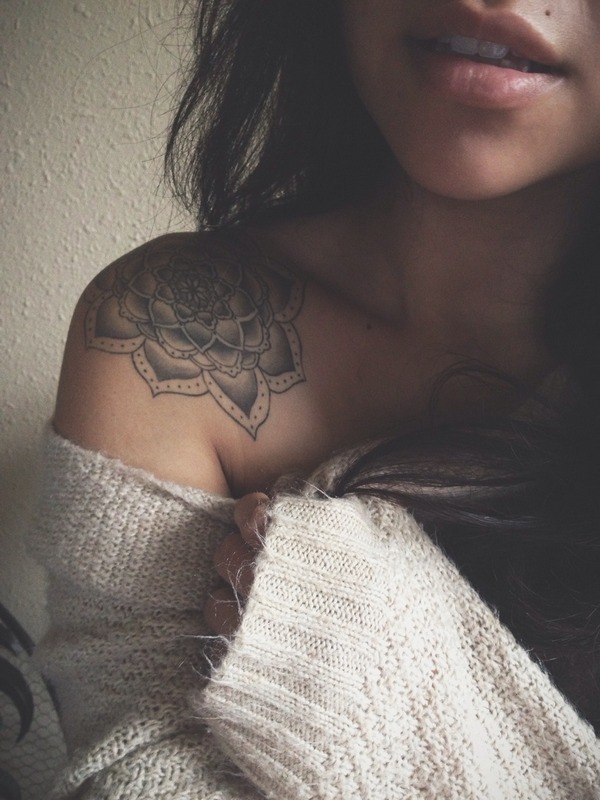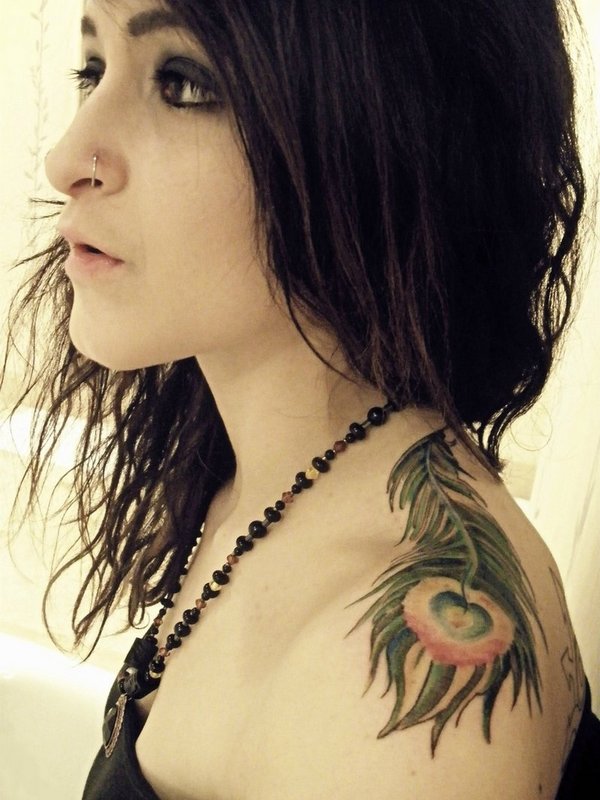 ---
back to menu ↑
The tulip tattoo
Another amazing tattoo type that is perfect for a girl's shoulder is a tulip. This is a beautiful flower that one can have drawn on the shoulder. It can be done in black and grey or done in color. It will still look amazing.
You can have the tulip on the back of the shoulder with its petals flowing over the shoulder. Moreover, you can have tasteful curved lines flowing from under the tulip petals and following your feminine curves in an elegant manner.
You can also have these lines spelling out a name of someone special in your life. The tulip is a timeless shoulder tattoo style for girls.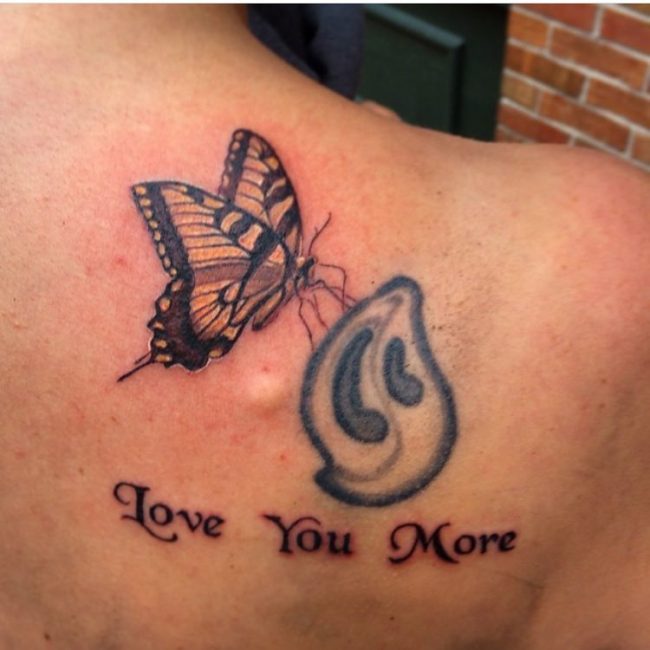 ---
back to menu ↑
The oak tattoo
A unique style of tattoo for a girl's shoulder is a traditional English Oak tattoo. This style of tattoo reflects the colors, shapes as well as texture that is reminiscent of the Middle Ages in English history. The Oak is a type of tattoo that indicates the strength of the bonds in your life.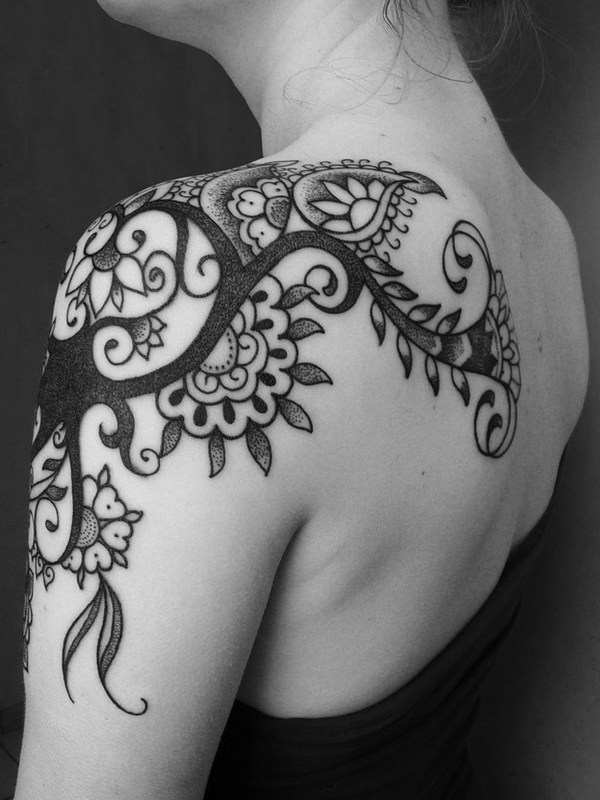 These can be family bonds or other bonds that mean a lot to you. You can have the names of these people inked in the branches of the Oak tree. Moreover, the Oak tree can be done in color or in black and grey tattoo style. This type of tattoo is best placed in the side of the shoulder above the bicep.
This is a classic tattoo to have.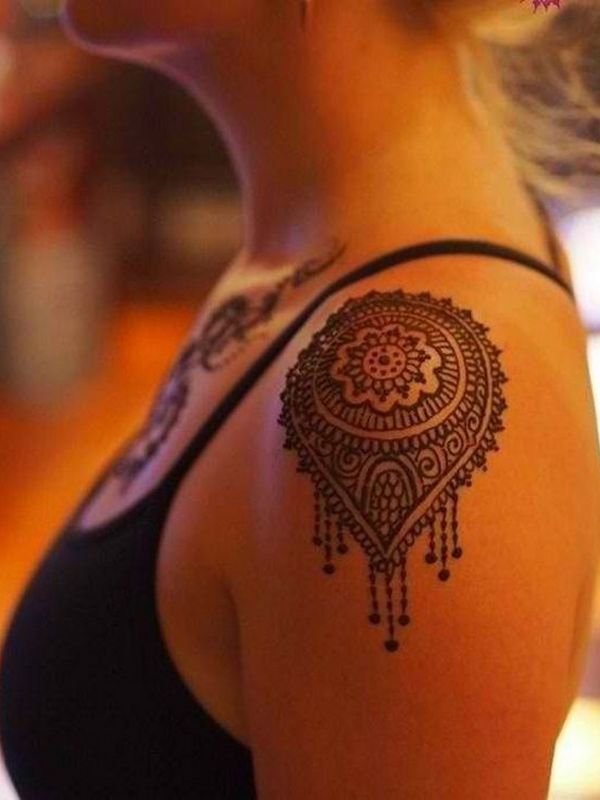 ---
back to menu ↑
The fairy tattoo
The fairy or pixie tattoo style is a great tattoo for girls. Straight out of fairy tales, this is a mythical being that was known to have a free spirit. The fairies would fly around the world and do good deeds to good people and play tricks on those people who had been doing bad deeds.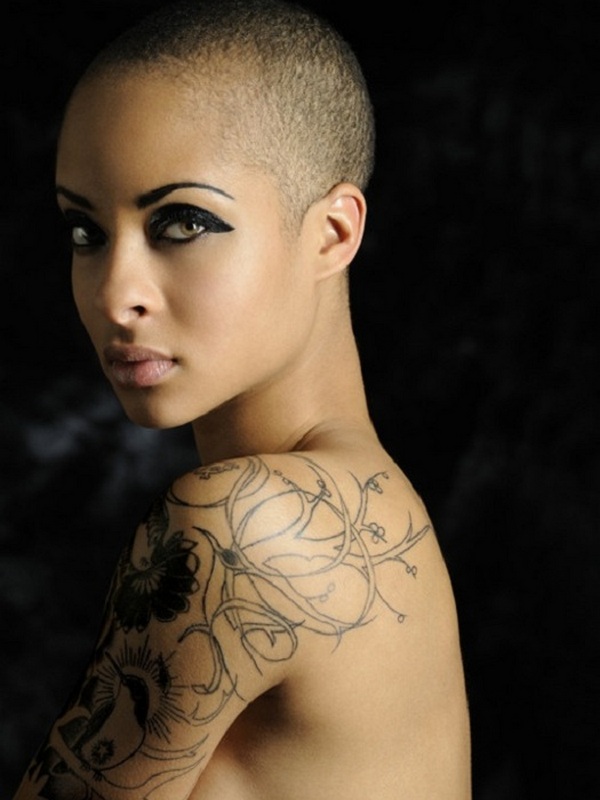 As such, the fairy tattoo indicates an adventurous spirit. This tattoo is best done in color. This is so that it can fully express the colors of the fairy. This tattoo can be done on the back of the shoulder. Thus, it is revealed when you wear a bare back top or dress. It is a timeless tattoo design.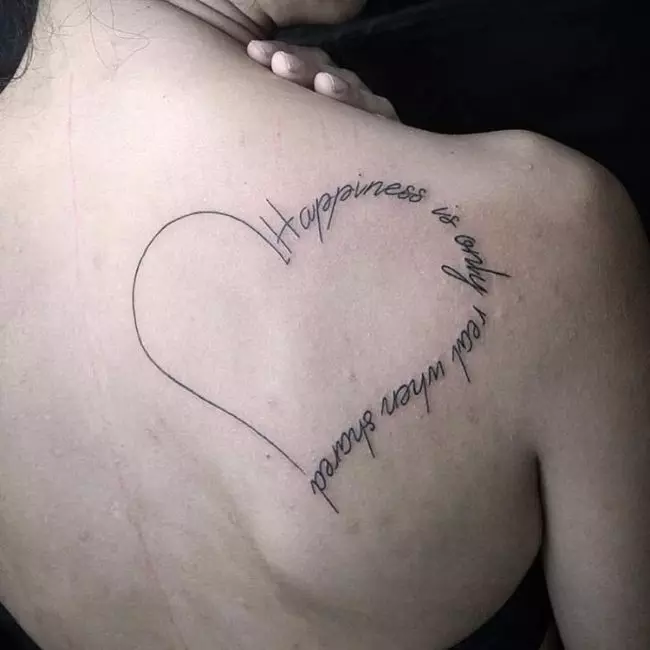 ---
back to menu ↑
The butterfly tattoo
The butterfly must be included in this list. It is a favorite tattoo type for girls all around the world. You can have one or many butterflies tattooed on one's shoulder. They can be of various sizes.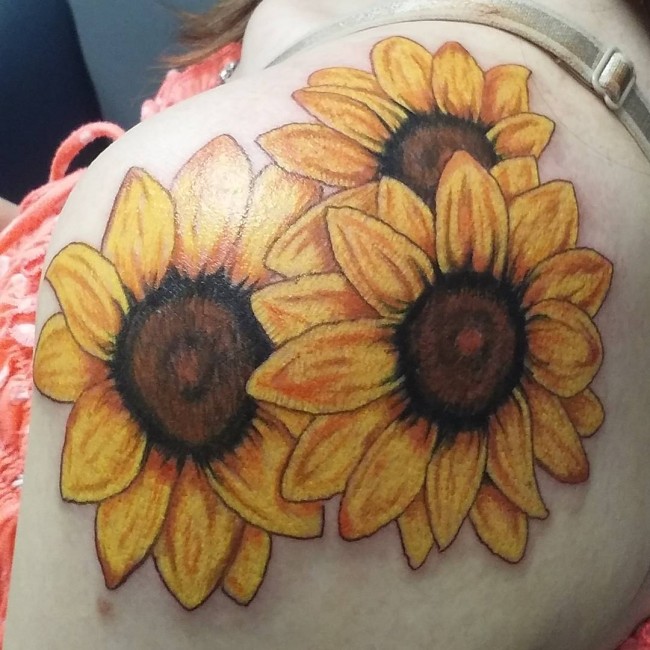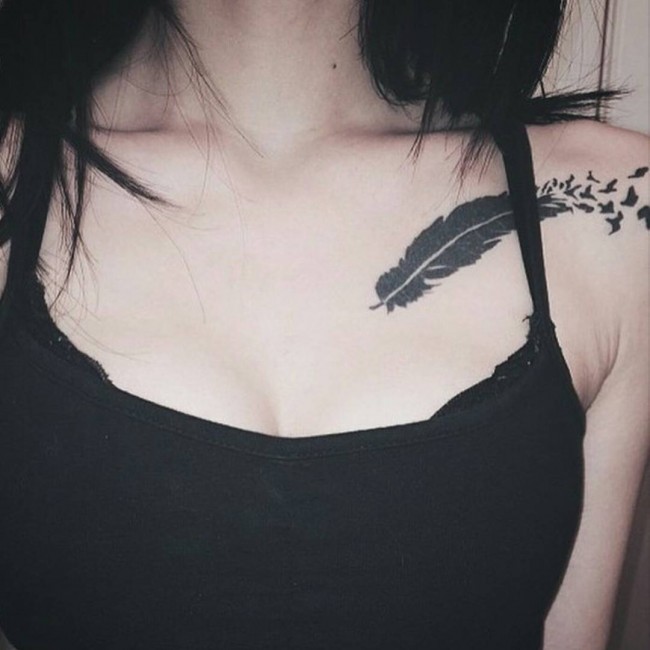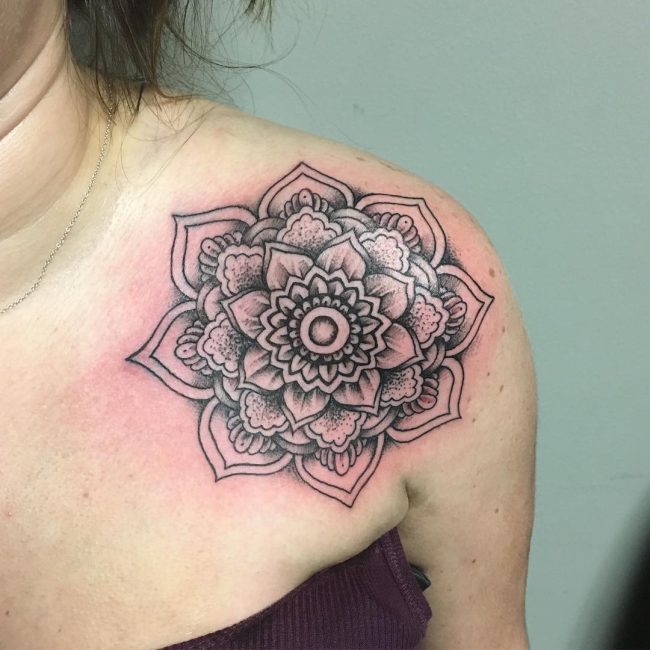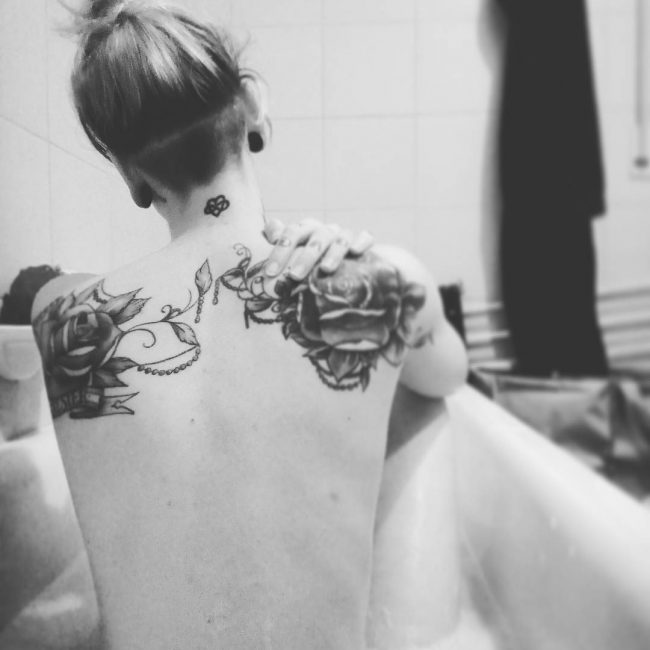 Indicating freedom, the butterfly is a superb tattoo choice for a girl's shoulder. You can also place it on any side you want. Thus, these are all great tattoo types for your shoulder.