30 Traditional Tribal African Symbol Tattoos – Designs & Meanings (2020)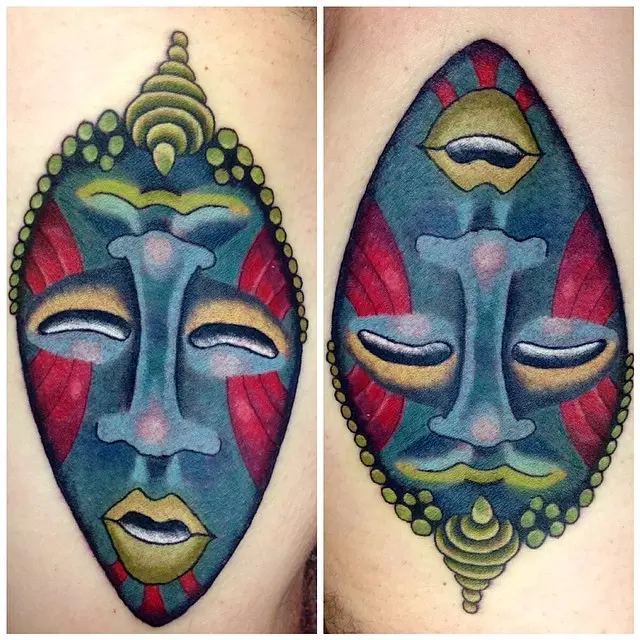 Africa is a vast continent and it always attracts the fascinations of the rest of the world through its interesting traditions, fantastic wildlife, and intense landscape. This land is also known as the cradle of humanity. The Africans are facing poverty, capitalist exploitation and climate changes.
However, they are also popular for their ancestral knowledge and art. Most of the modern body arts are originated from the African tribal body art. Many African tribes decorate their body by using body paints, mud, shaving, piercing, etc. Here is an analysis of African tattoos.
Contents: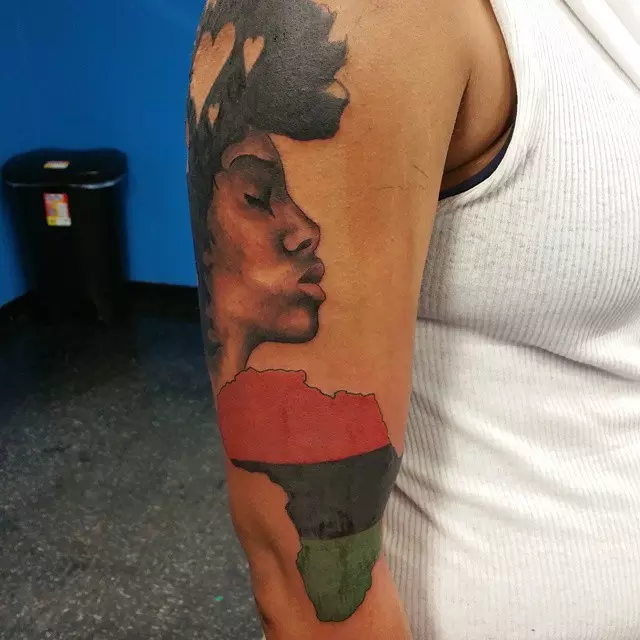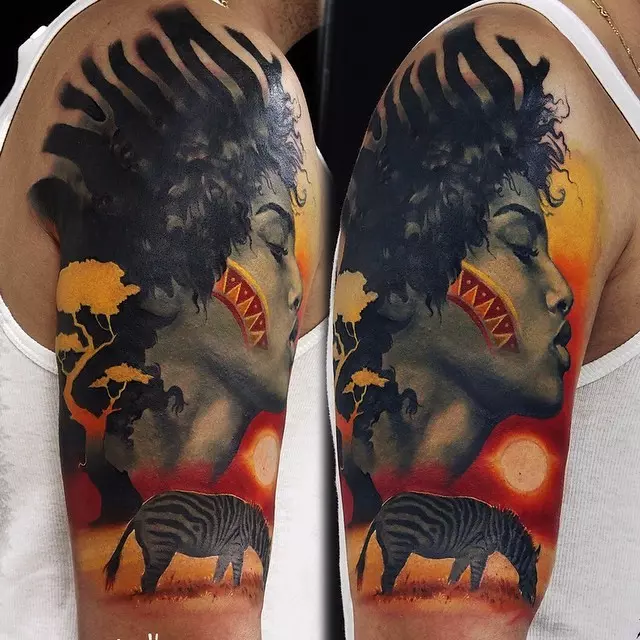 History Of African Tattoo Designs
African tattoos fascinate the eyes of all tattoo lovers. These tattoos originated in Bronze age, which means around 5000 years ago. People belonged to different cultures and races practiced these tattoos. Most African tattoo designs signify boldness and courage.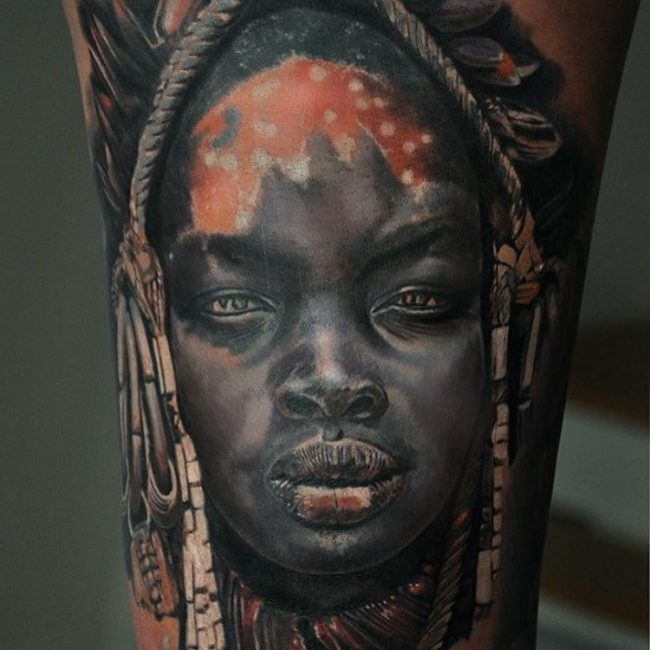 Europeans considered tattoos as a symbol of membership. These tattoos were stunning and beautiful. They also provide significant and traditional appearance. Today, African tattoos are very popular among men and women and its popularity is increasing constantly.
Therefore, the demand for these tattoo designs is very high these days.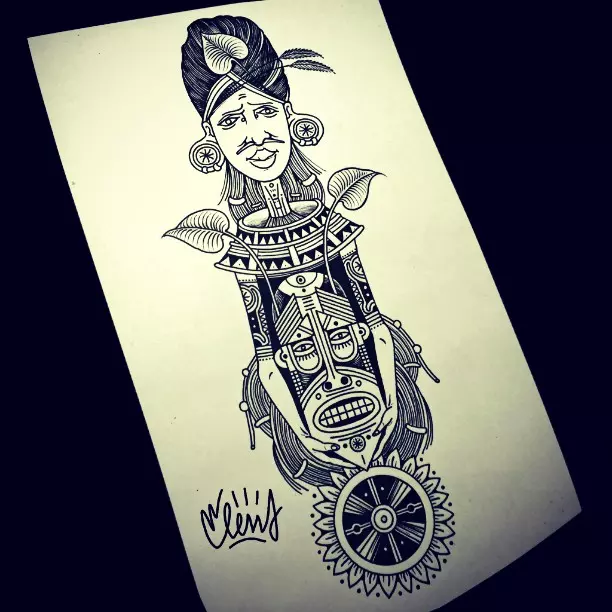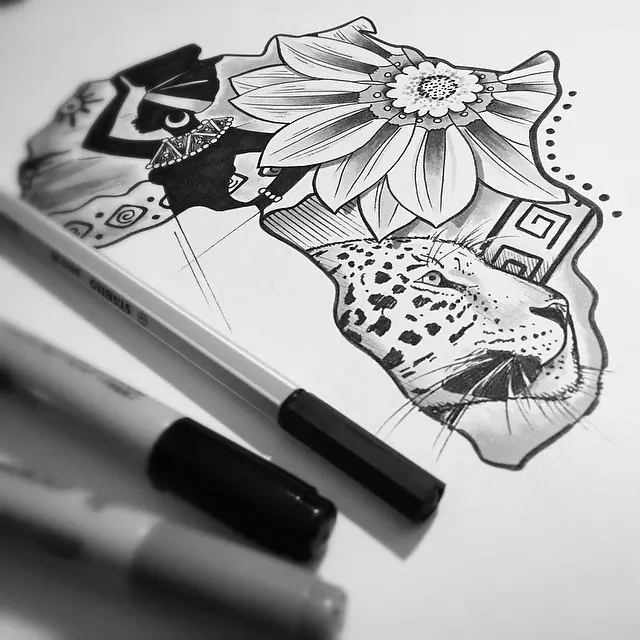 ---
back to menu ↑
Where to Put African Tattoos?
African tattoo designs look great and they can be placed any part of your body. Just like other tattoos, African tribal tattoos also have many variations. Depending on the type of your skin, these tattoos can produce different look.
Though African tribal tattoos are popular among men, women also love to wear these types of tattoos. It is not hard to find some best African tattoo designs. These tattoos are very simple, but myriad options are available.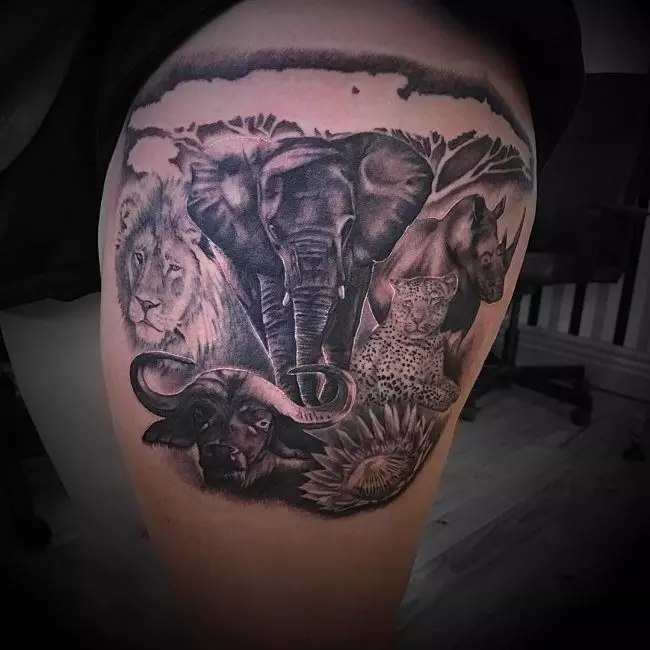 So, you can select the best tattoo design by sifting through the catalogs and online tattoo galleries. African tattoo designs have different look and feel. While some designs have looping elements, some others have more jagged appearance. So, you must decide the right look and feel you really need.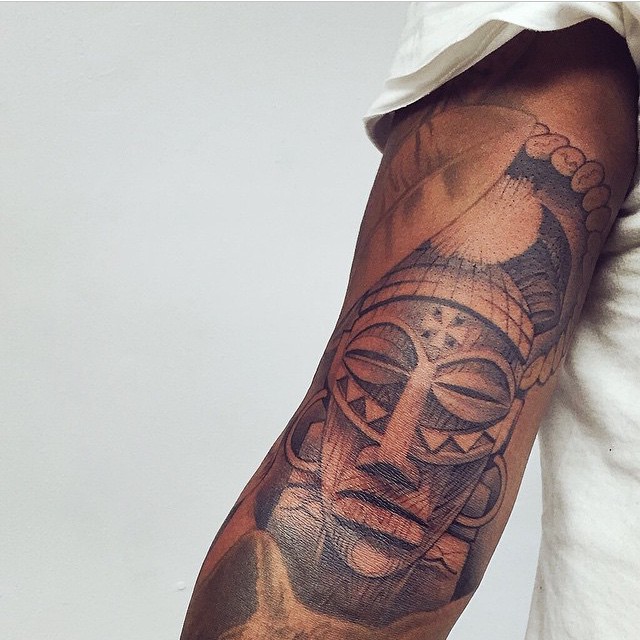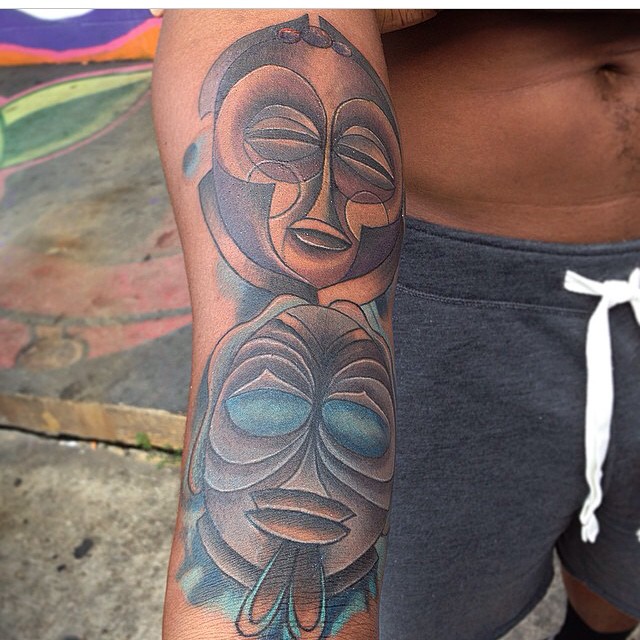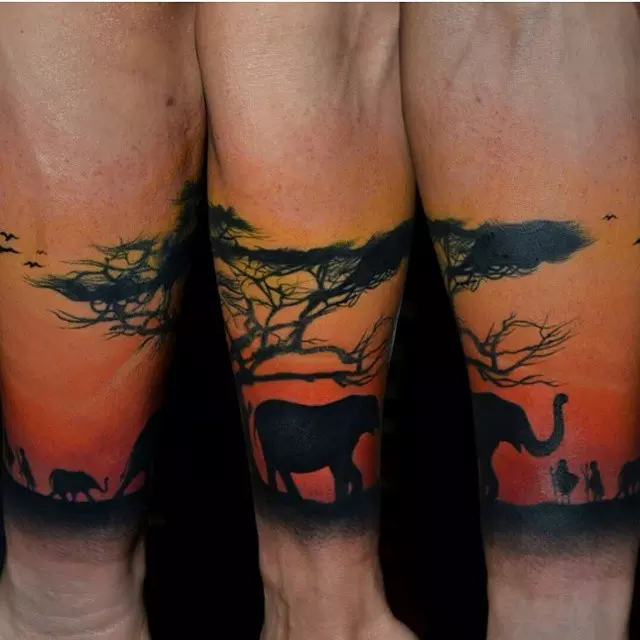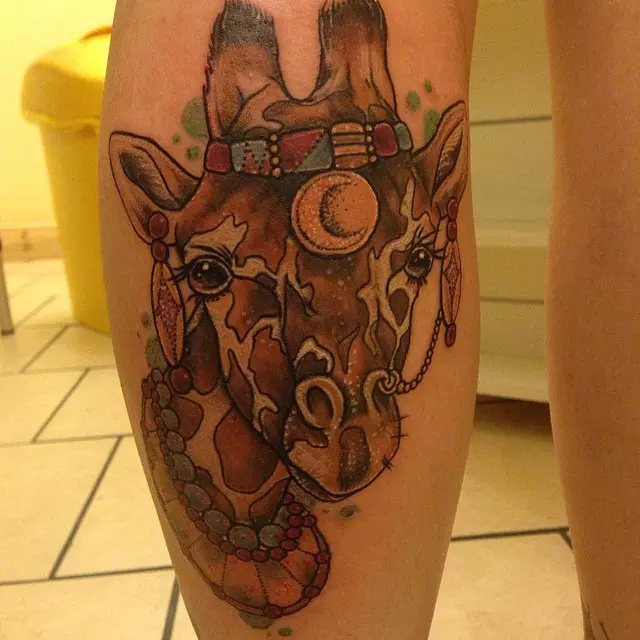 You must also consider the color of the tattoo. Mostly, people like to get black tattoo designs. But, you can add some colors to get individuality and flare. The meaning of African tribal tattoo designs varies depending on the color of the tattoos.
But, if you want to tattoo your body for aesthetic reasons, just forget about the meaning.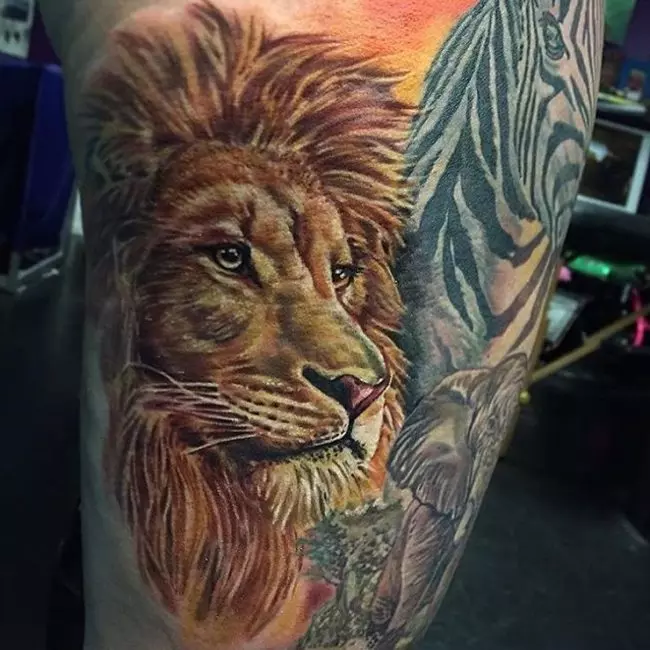 You can place African tribal tattoos in almost all parts of your body. However, depending on your gender, you can select the place. Stretch tattoos can be portrayed very beautifully on your back. Men prefer to portray their African tattoo design on their upper back.
But, women prefer to place it on both upper and lower back. You can also place it on your fingers, arms, feet, legs, ankles, etc.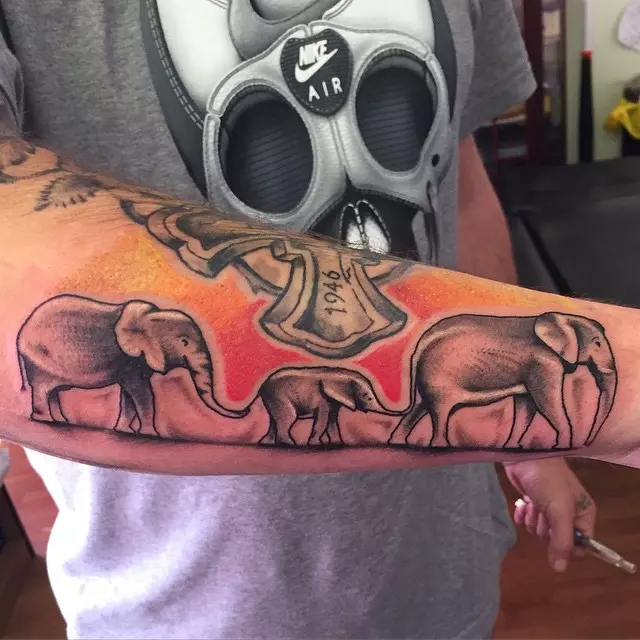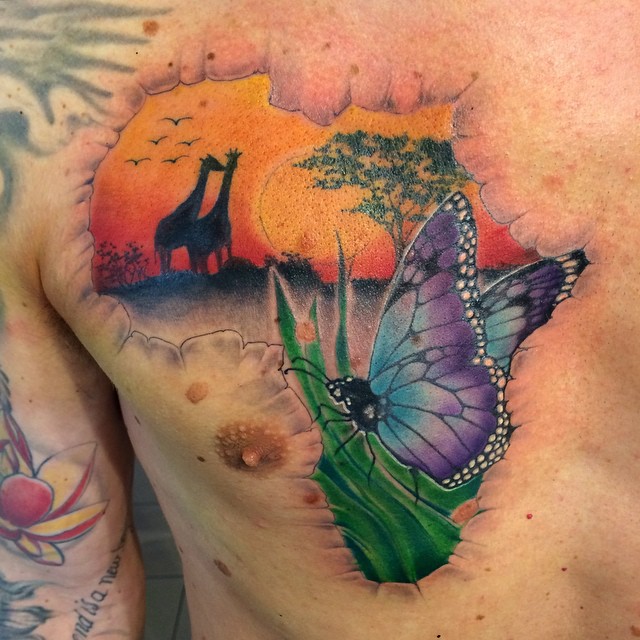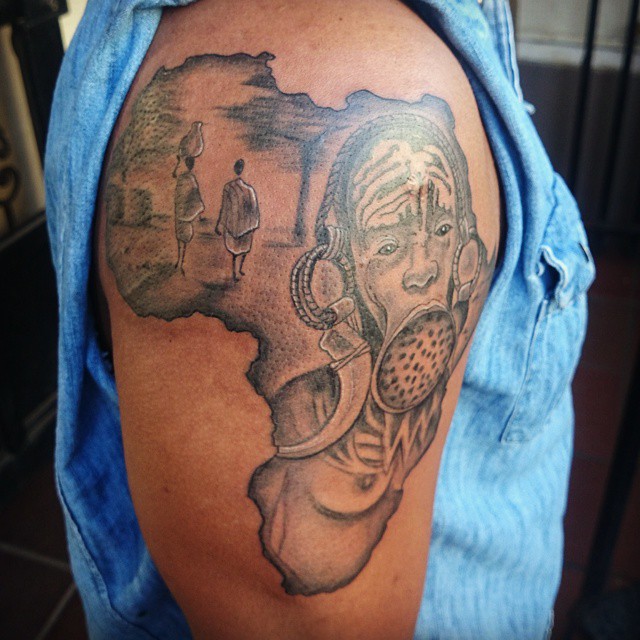 ---
back to menu ↑
Meaning Of Africa Tattoos
The meaning of African tattoos are derived from the culture of this nation. The nature of traditional African people was superstitious. Some people wore tribal tattoos to get protection from all sorts of harm throughout their life. They considered tattoos as a sort of protective mask.
So, they believed that the tattoos are connected with some powers. By tattooing their body, people thought that they will get protection throughout their life.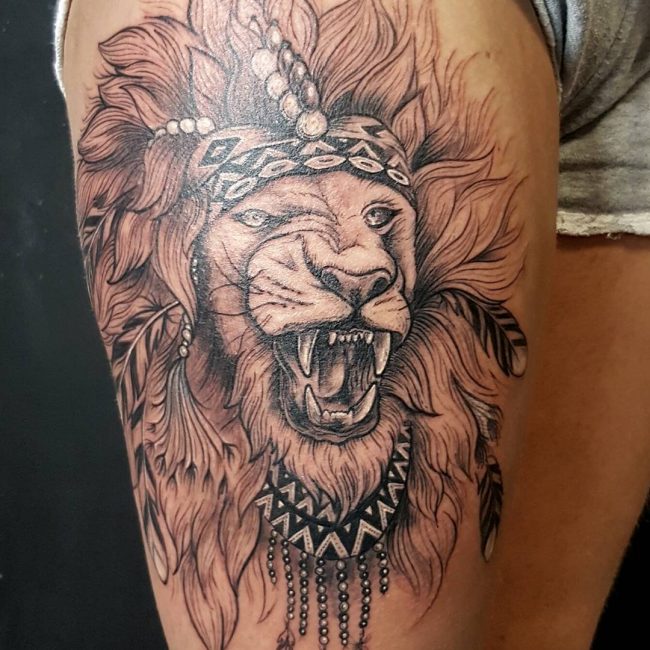 In this modern day, African tattoo arts are merely for decoration and they have no values. But, the traditional minded people consider that this art makes them supernatural and they will be able to overcome the evil.
Instead of tattooing, they used the term scarification because they think that this art makes the wearer more than just human, but supernatural.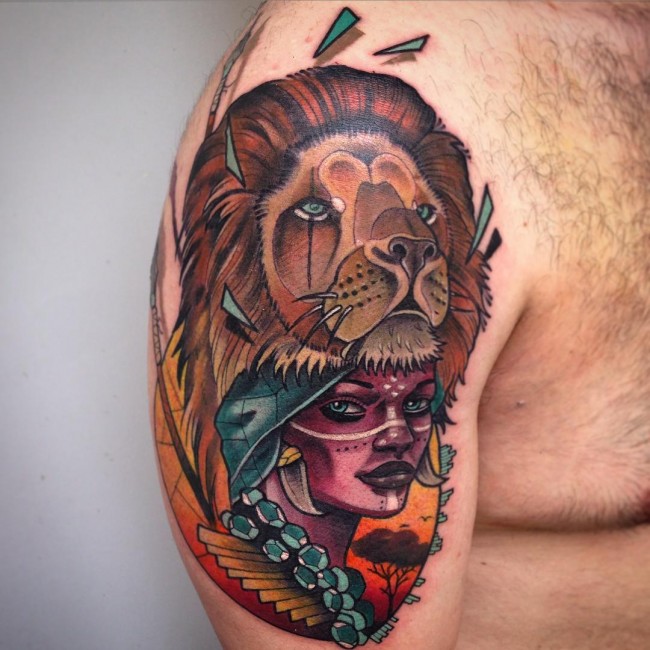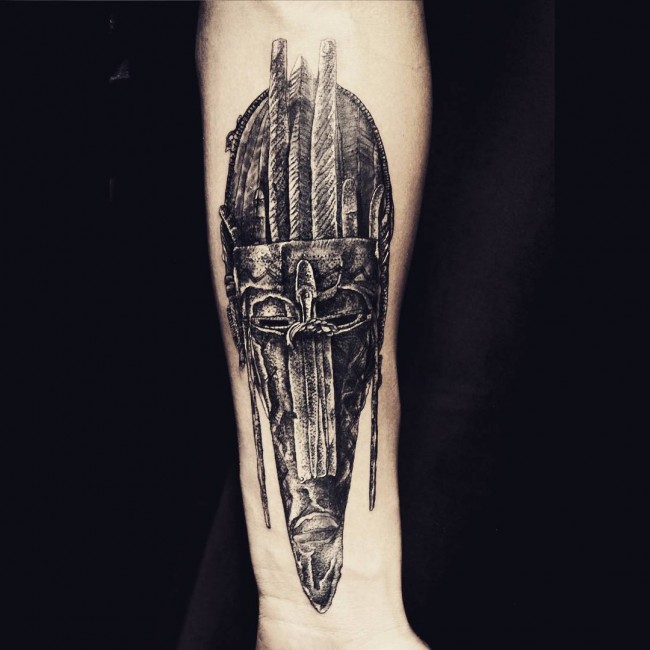 The Africans tattooed their body to portray their character. Through scarification or tattoos, these people reveal their brevity and courage. Scarification is very painful. Immense strength is needed to do this art. Africans use different symbols while designing their body. The visual symbols, Adinkra was created in West Africa by Gyaman of Cote and Akan of Ghana. It represents aphorisms or concepts.
African tattoos also signify beauty. The Africans start the process of beautification from childhood. Though there are other reasons for tattooing, quest for beauty is their ultimate goal. Spirituality plays a significant role in the culture of African people.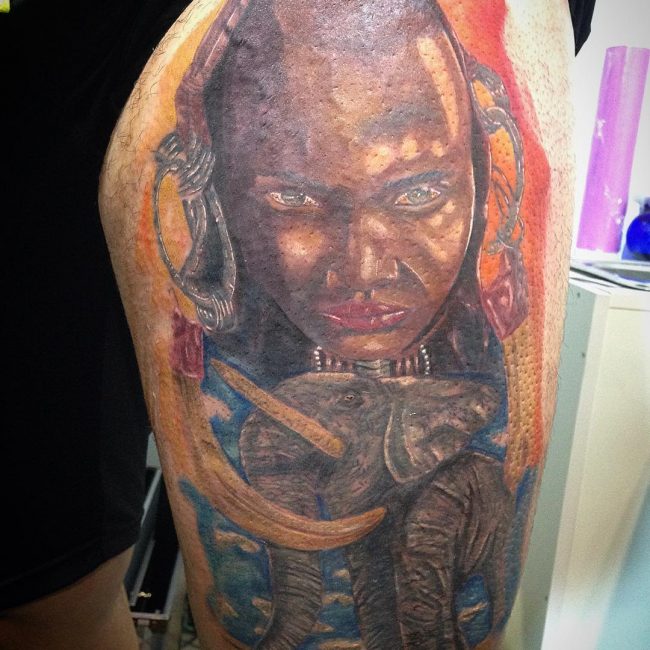 Most of the people believed that the spirit is around them. By making facial tattoos, they believed that the tattoo wearer will be less desirable to the spirit of death. Young women often wear abdominal tattoos, which is the indication of their willingness to bear children.
African culture considers it as the most desirable quality of future wife. 
---
back to menu ↑
Types of African Tattoos
Lots of details and attention are needed for making an intricate African tattoo design. Solid black color is used for designing these tattoos. So, it provides sharp and masculine appearance. Lots of focus is essential to make an intricate design. Therefore, you must select an excellent artist to make this design.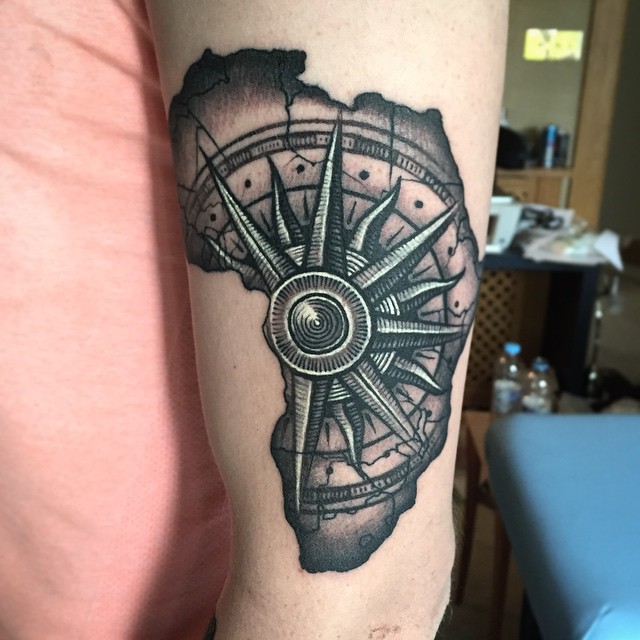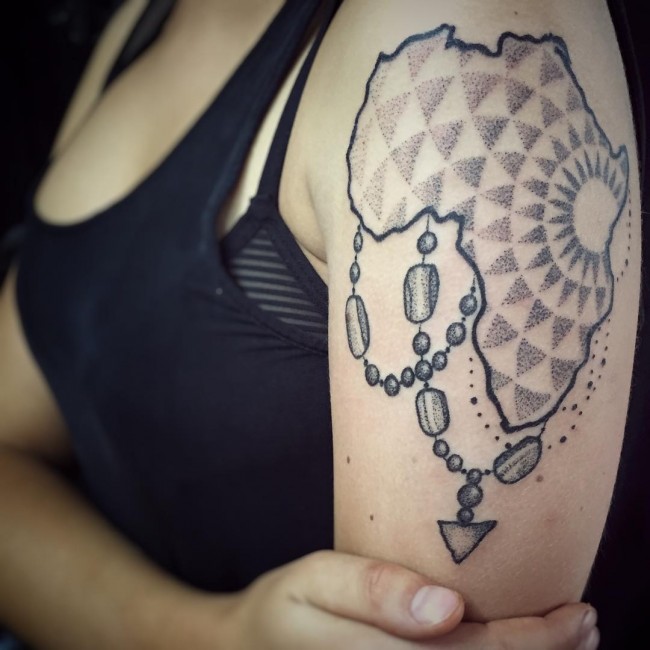 African tattoos are pieces of human body art. These were organized by people who committed various crimes. Therefore, the appearance of these designs was distinct and different. These designs are the symbol of power and authority. You can select lots of beautiful designs in this category.
These are highly attractive and unique. Difficult patterns and sinuous lines are used for making these designs. You can also find innumerable animal designs as well. But most of them are associated with religion and fertility.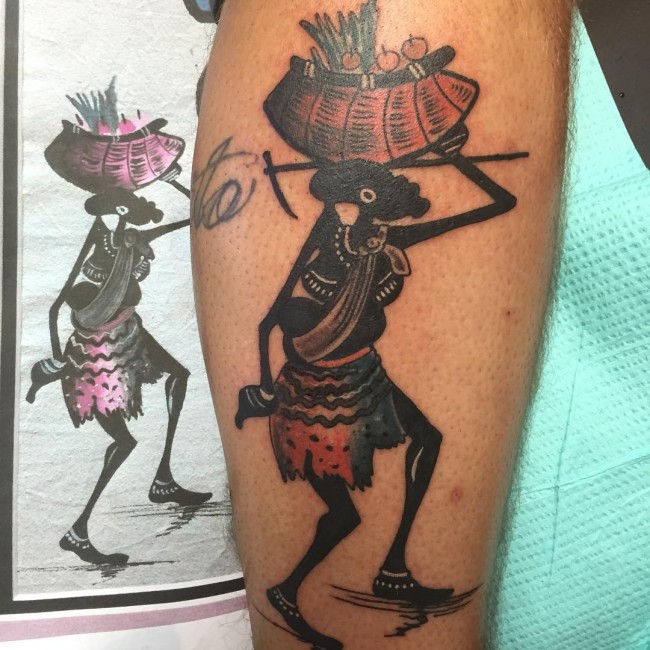 African Elephant Tattoos.
If you are animal lover, you can decorate your body with African elephant tattoo designs. These tattoos represent strength, simplicity and humanity. Elephants are enormous creatures, but they can be great companions. An African elephant design can be simply elegant and stunning.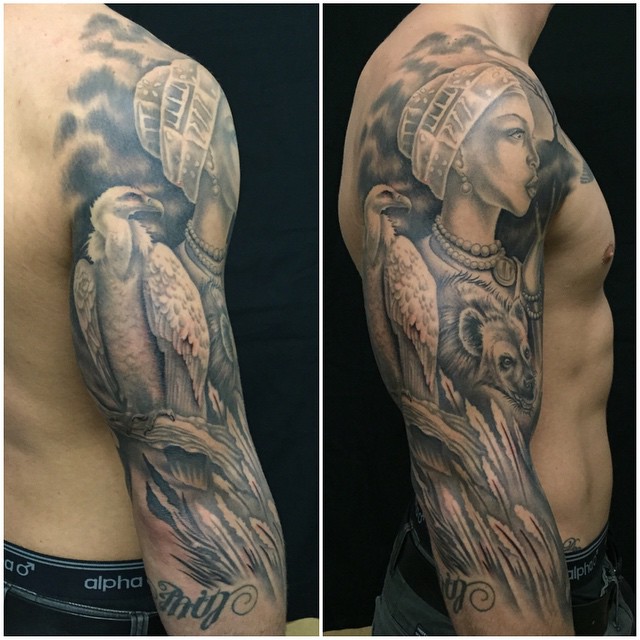 Flowers represent the beauty and purity of women. The pleasant appearance of flowers is great for tattoo designs. You can make a flower in African tattoo design, which will look beautiful, traditional and appealing.
Butterfly tattoos are lovely and it looks more pleasant when it is portrayed in African style. These tattoos are creative, unique and beautiful when inked in side.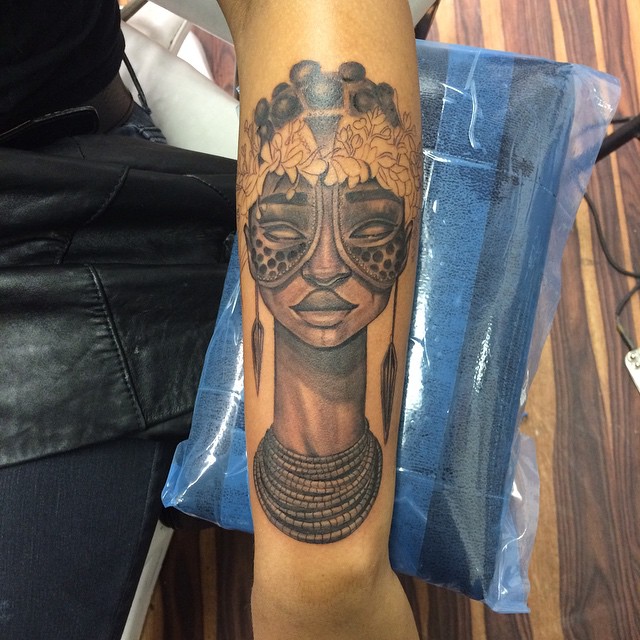 If you are looking for a cool African tribal design, star is the best option. You can combine starts with some great tribal embroidery and pattern.
Floral wave design can be done in your body. It can be extended if you require more. Dark black or maroon can be used for designing these tattoos.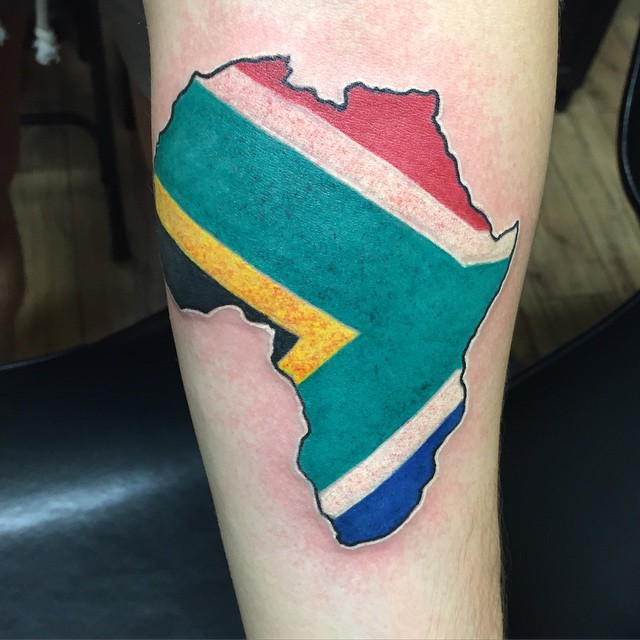 You can select this type of tattoo design if you like colorful work in your entire body. But, removing these designs from your body is very difficult and costly. You need to spend huge sum of money to get these designs off. So, before selecting this tattoo design, you must think very carefully.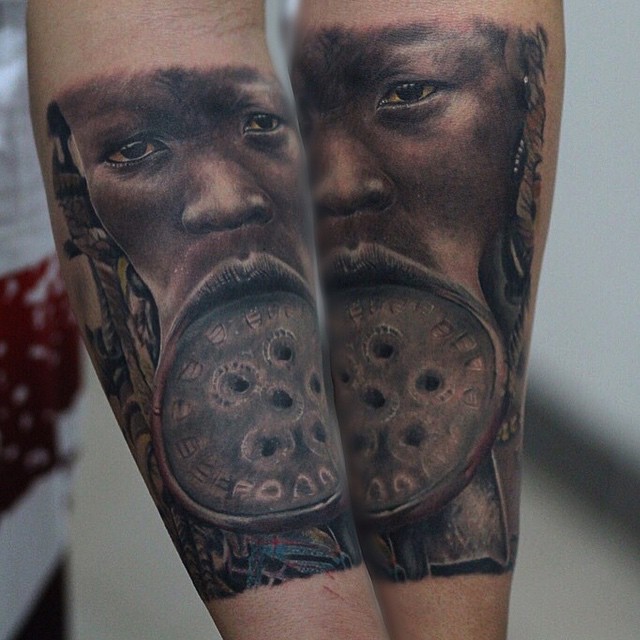 Tribal Bird. This design can be very fascinating. You can try these types of tattoo designs and customize it according to your style. Just talk to a design expert to get the best design.
Just like other tattoo designs, African tattoos also have different meanings depending on the symbols. So, you can select the most suitable tattoo as per your requirement. The meanings and symbols behind these tattoos will be interesting.
If you are least bothered about the meaning, you can understand the origins and symbolism behind your tattoo design. It will help you to add personality to your choice.