100+ Tribal Unique Aztec Tattoo Designs – Ideas & Meanings in 2019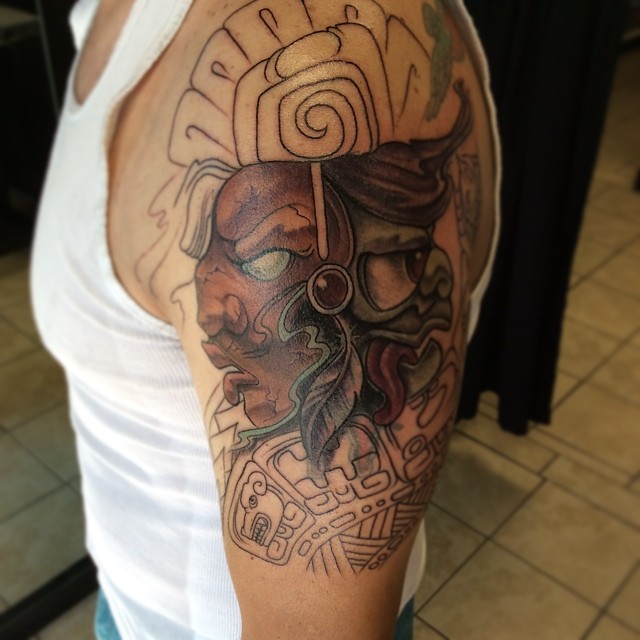 Aztec tattoos feature intricate details and vibrant color. They depict the Aztec gods and civilization. These tattoos have designs that date back to the 14th century. Aztec tattoos often featured the faces or symbols of their gods.
This is because these tattoos were often used in rituals by the Aztec people. Most of the Aztec tattoos were drawn in respect of Uitzilopochtle. This was one of the most popular Aztec gods.
Contents: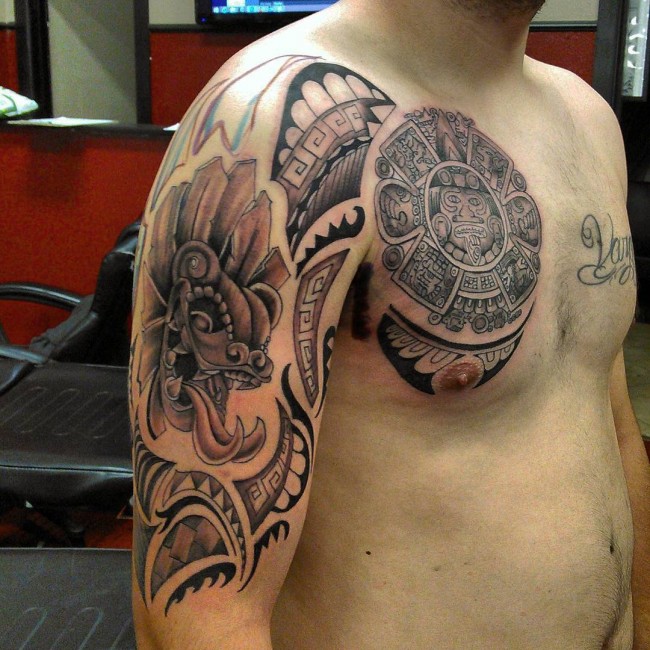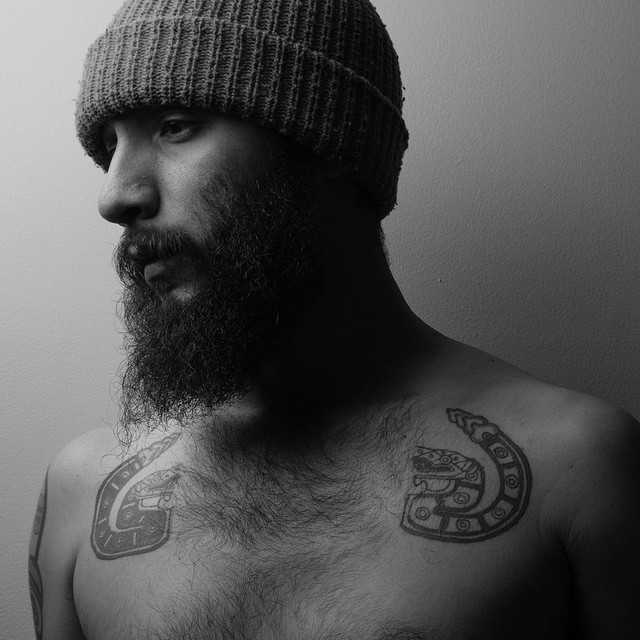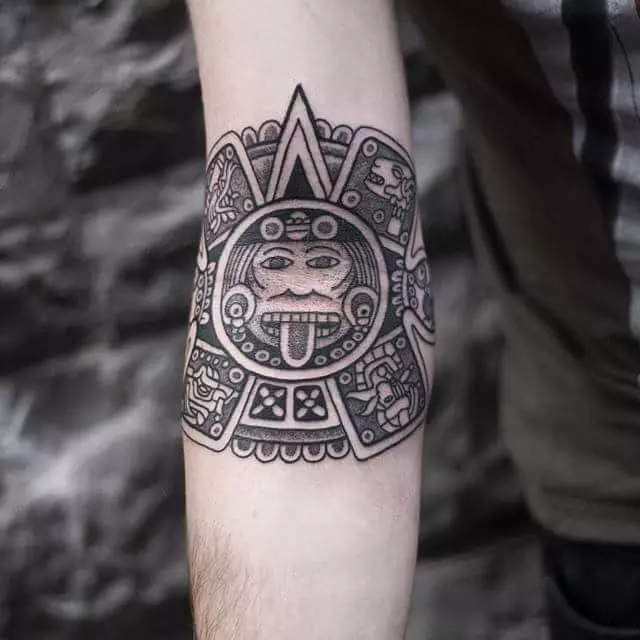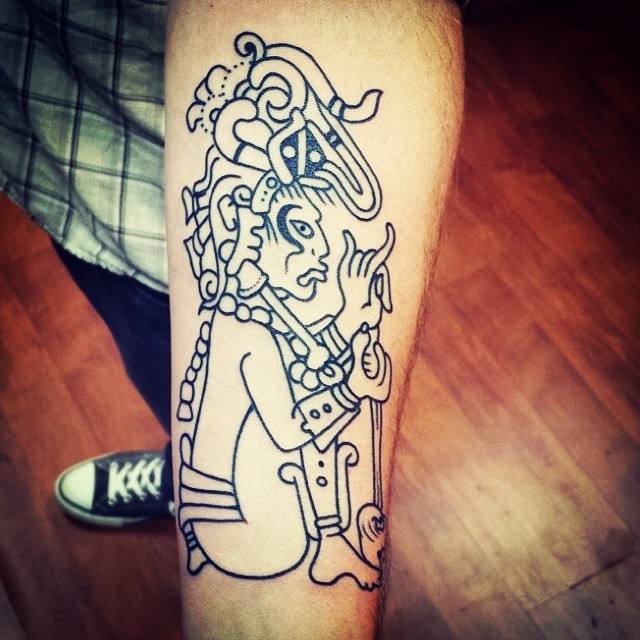 The Aztec people would also tattoo themselves to honor other gods such as Cuauhtli. Aztecs would tattoo illustrations of these gods on their bodies as well as the bodies of their children.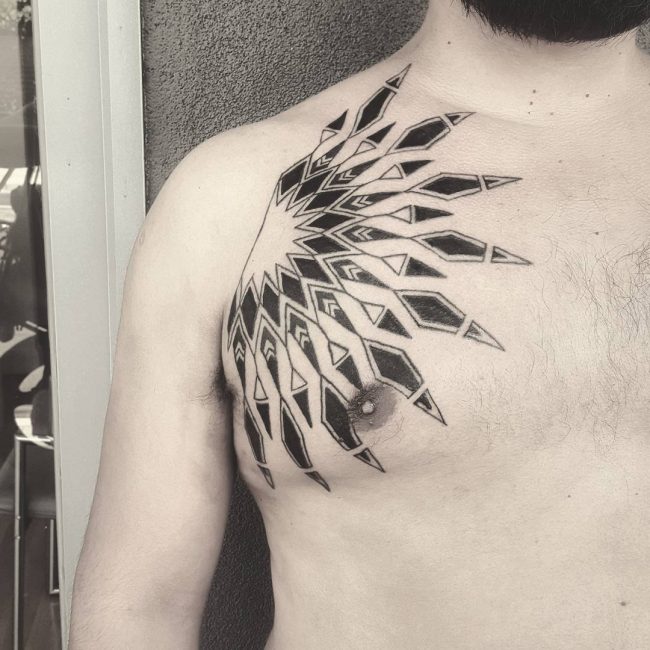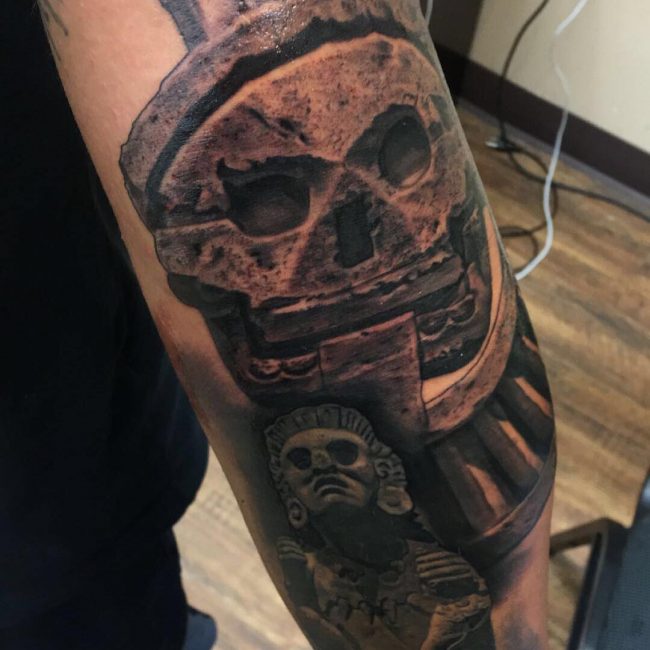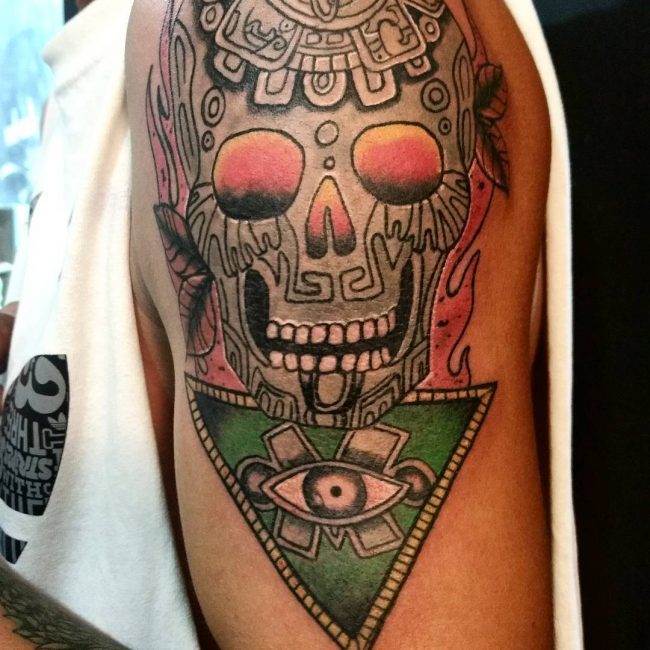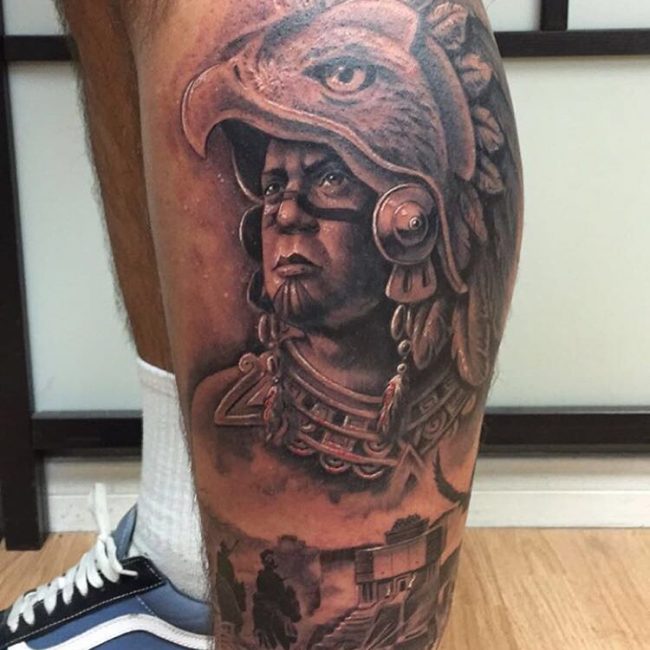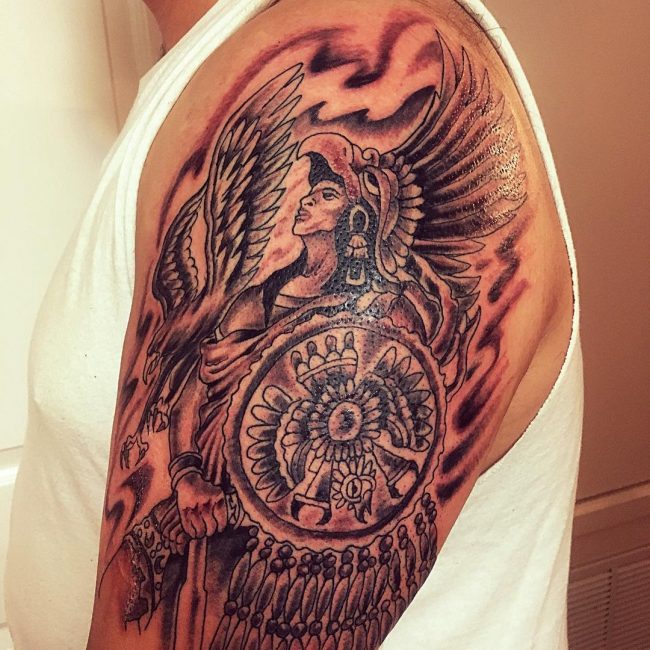 This was done to indicate that all the members of the family were devoted to these gods.
Each god had a special pattern done on their tattoo. The practice of tattooing in Aztec civilization persisted through the 15th and 16th centuries. As such, it was a deeply rooted practice in their culture.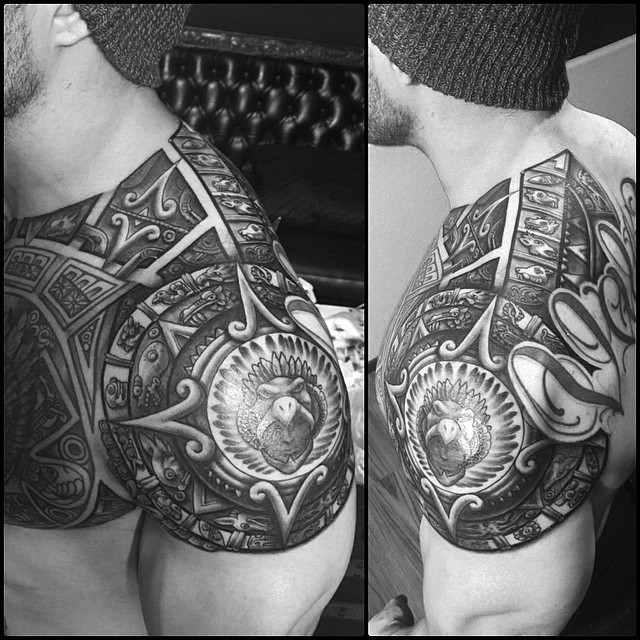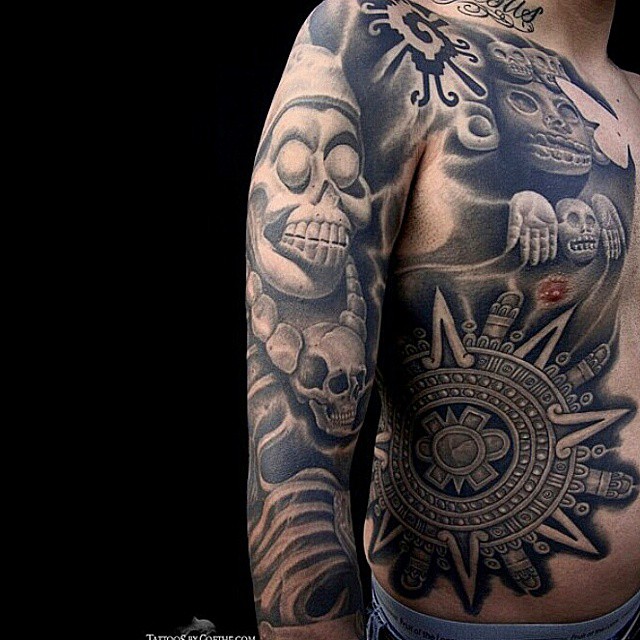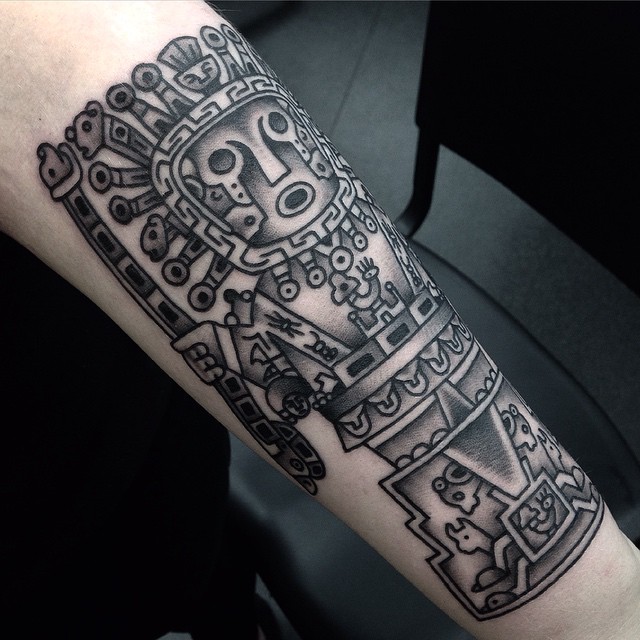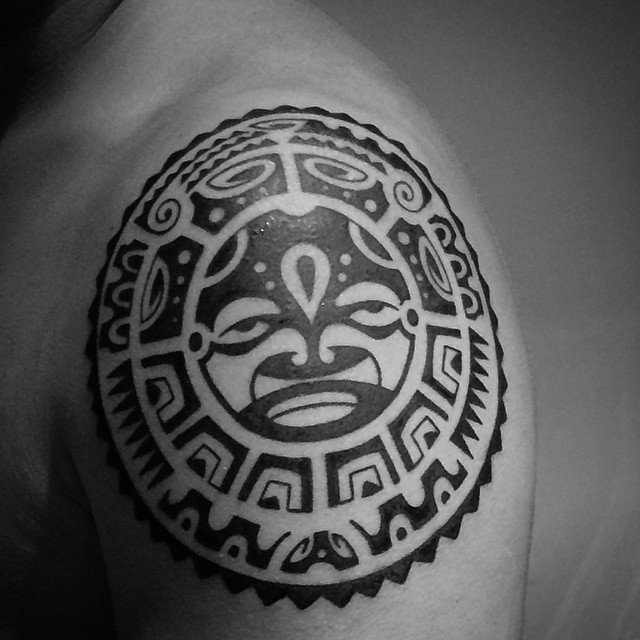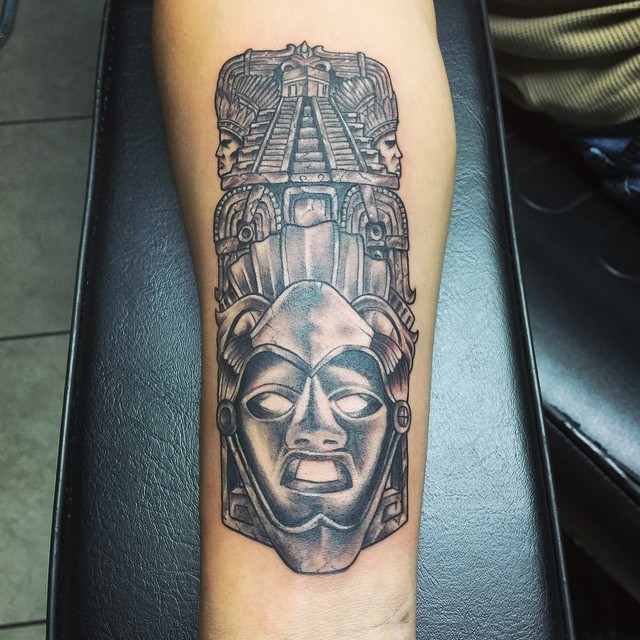 Meaning of Aztec tattoos
Each Aztec tattoo each held a unique meaning. Generally, wearing an this meant that one had respect for the community, the culture and the gods. An Aztec tattoo of a specific god meant that you are protected by that god. Aztec tattoos were also worn by warriors.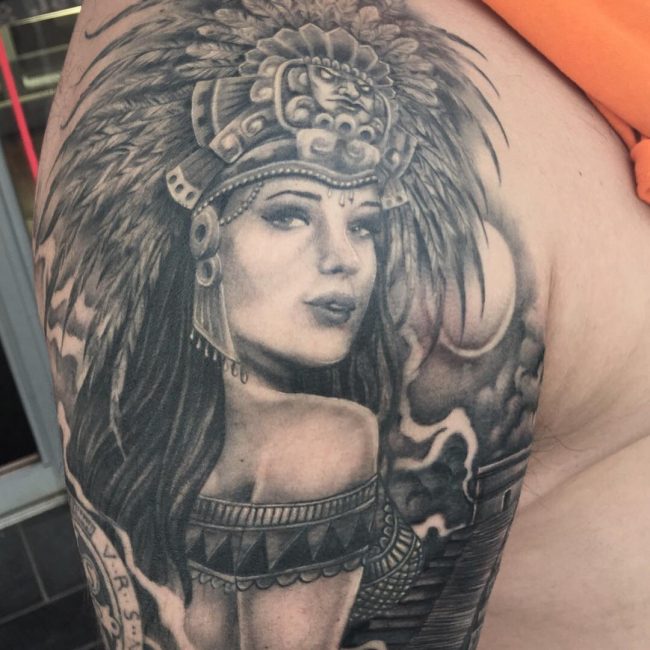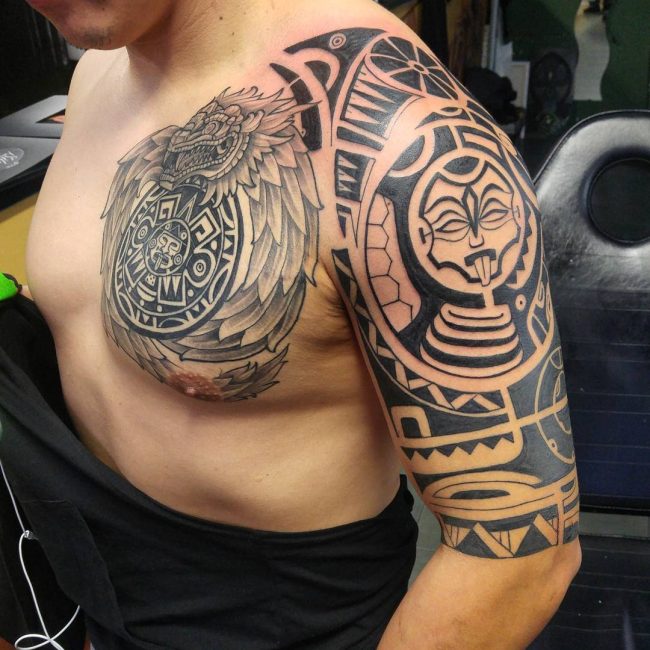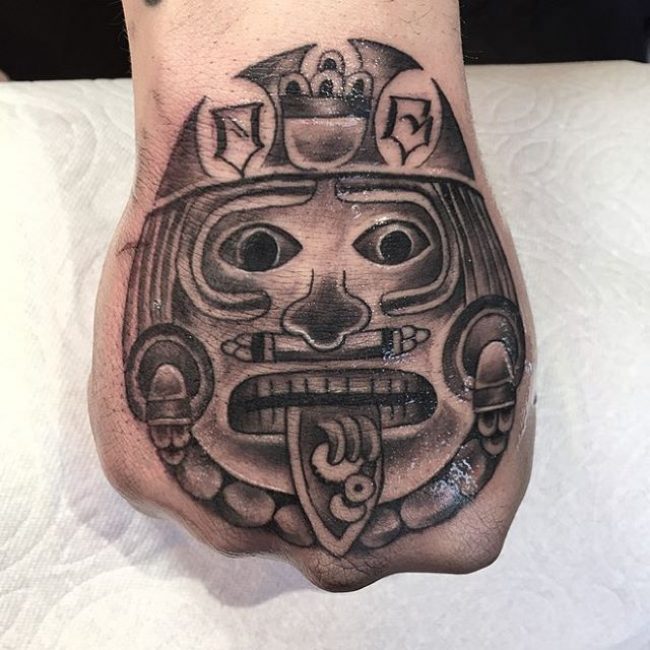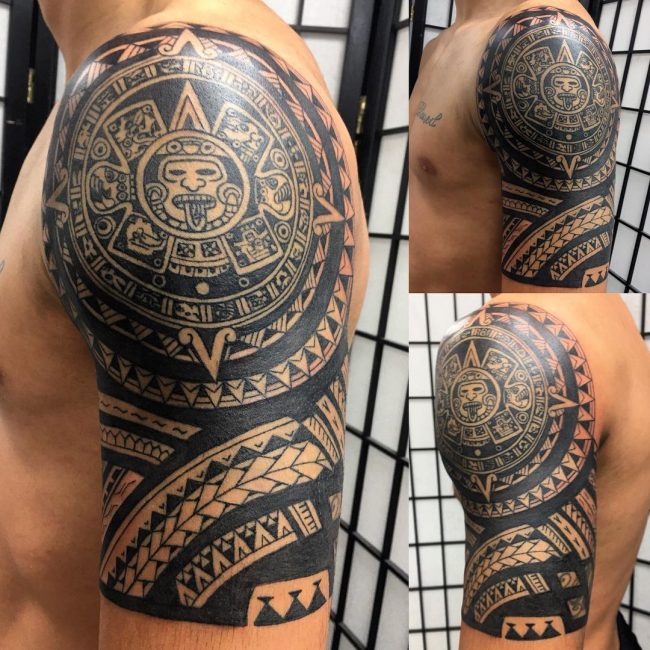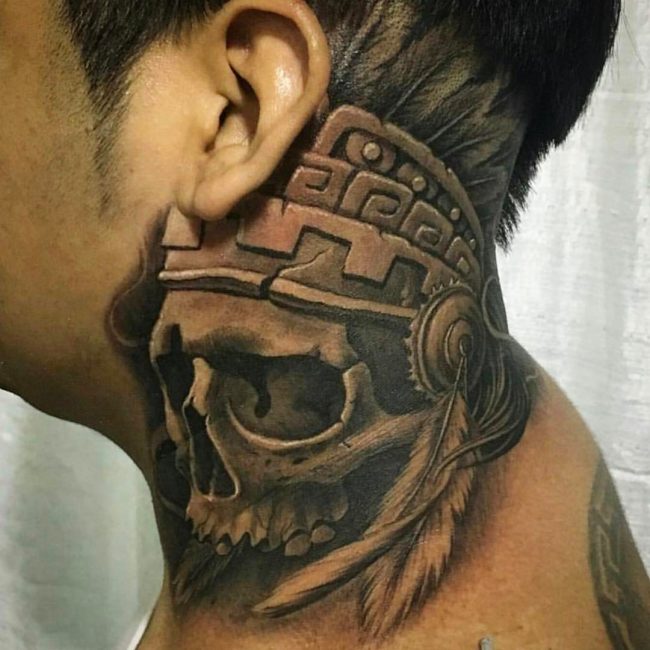 They indicated the rank of the warrior and the identity of the regiment that they are a part of.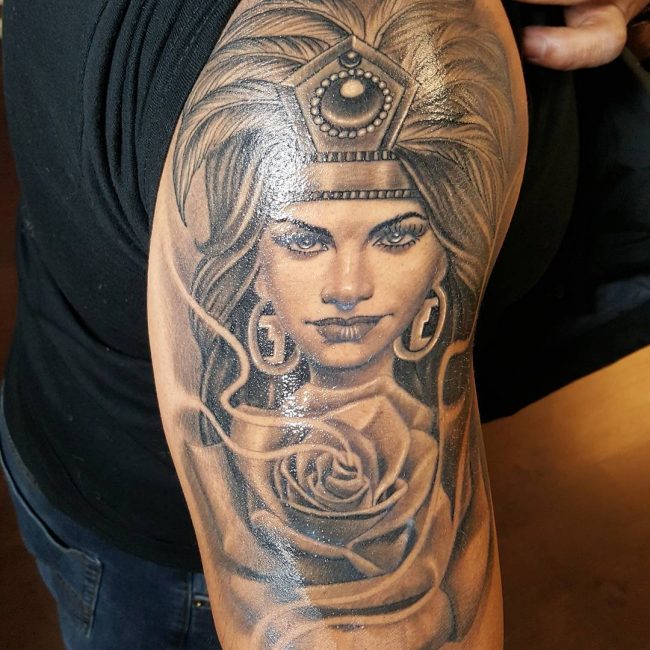 Aztec tattoos also meant that a person is from a specific tribe. As such, they were marks of identity. These tattoos also meant that one is part of a specific level in society. These tattoos also meant that one is dedicated to the Aztec religion.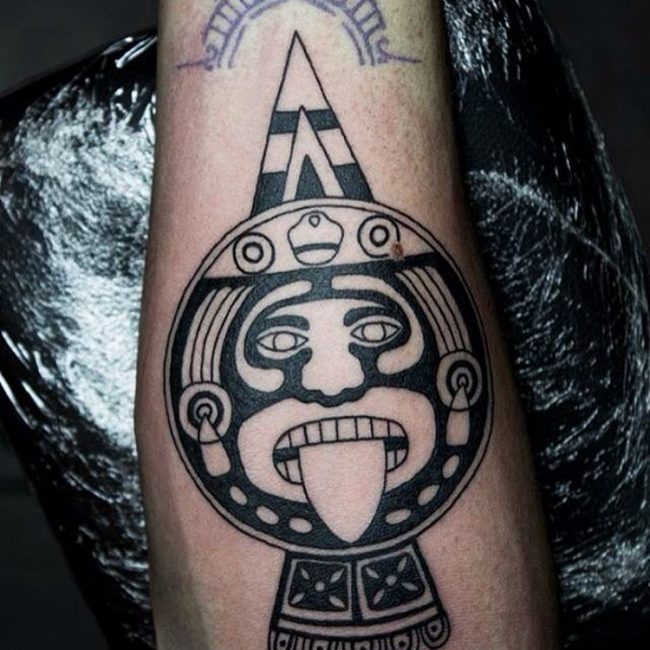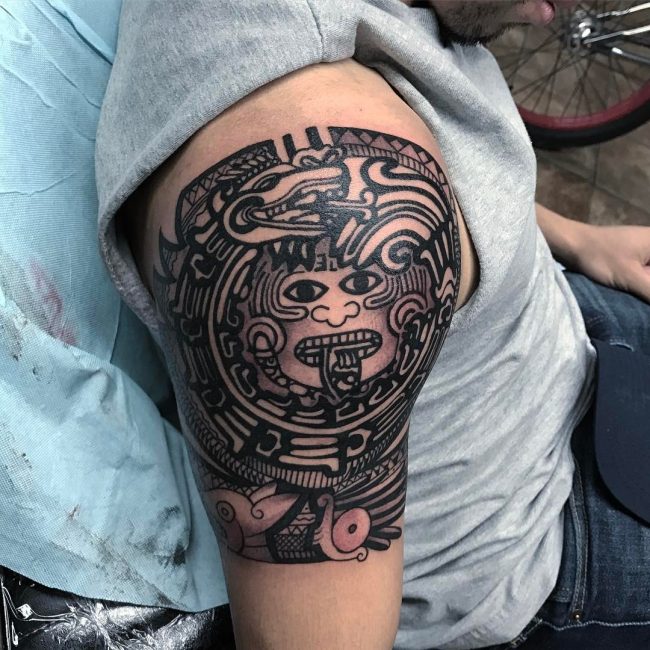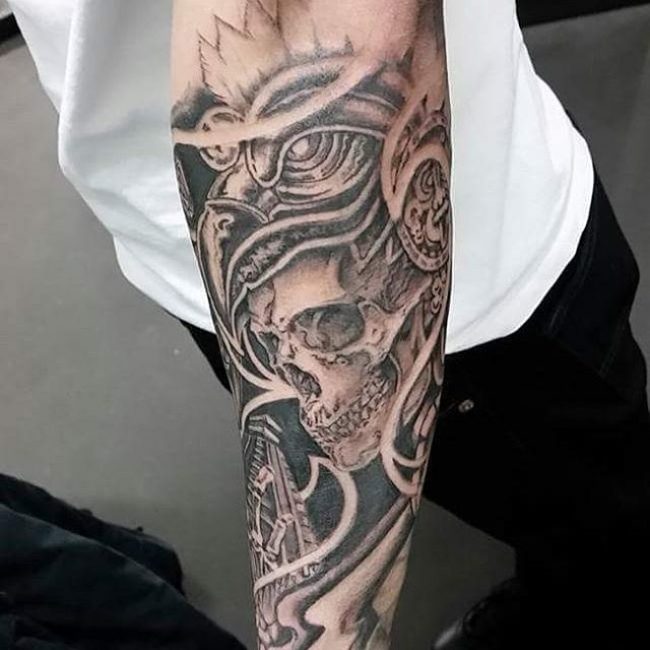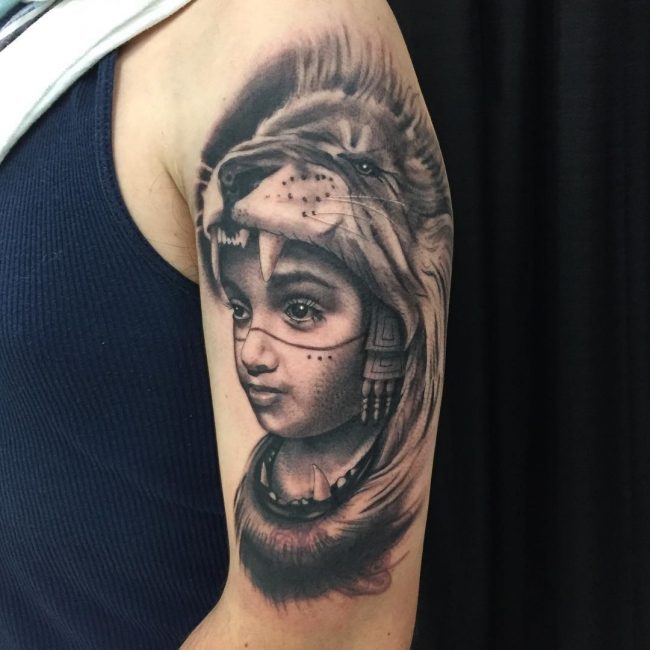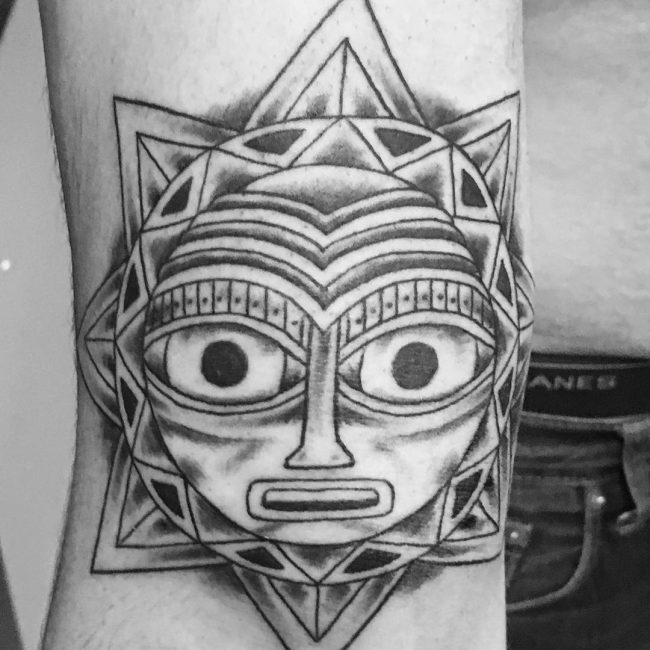 Having tattoos of various gods meant that you are dedicated to each of them. Aztec priests were well known for having tattoos of various gods on their bodies.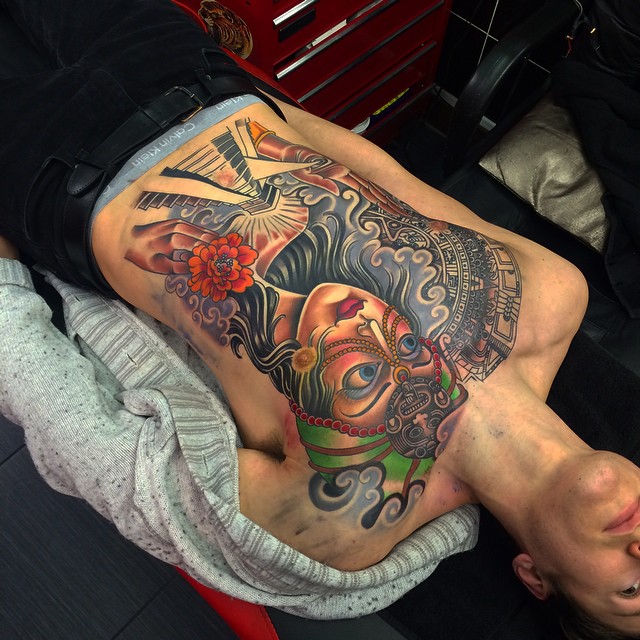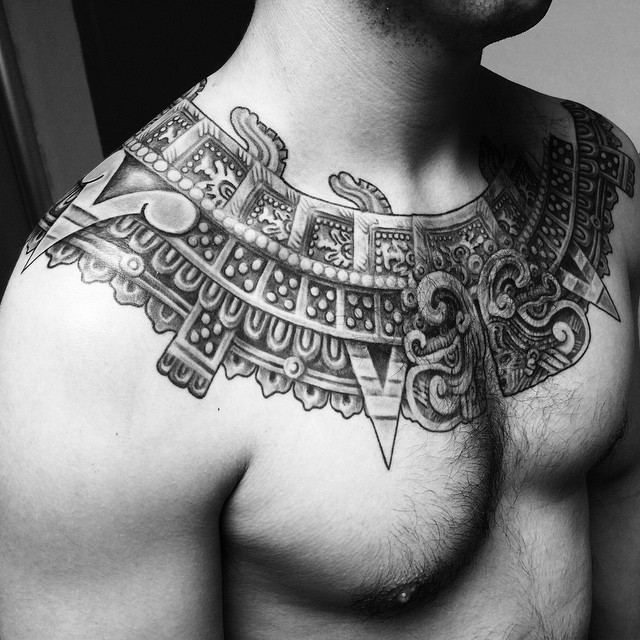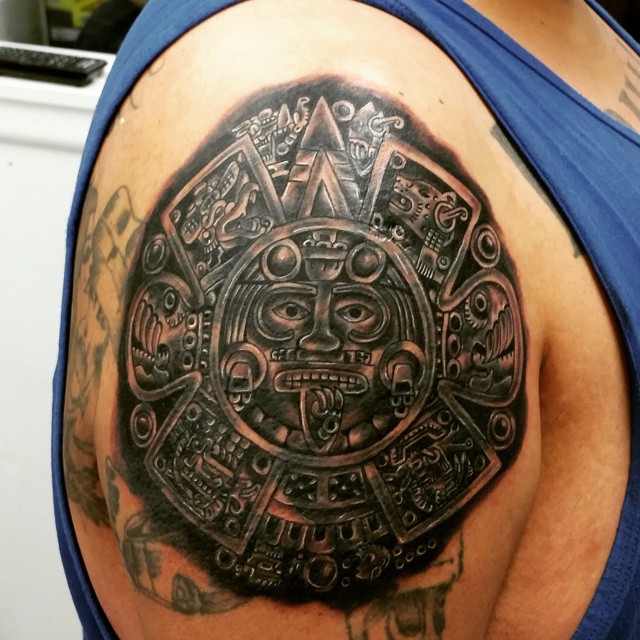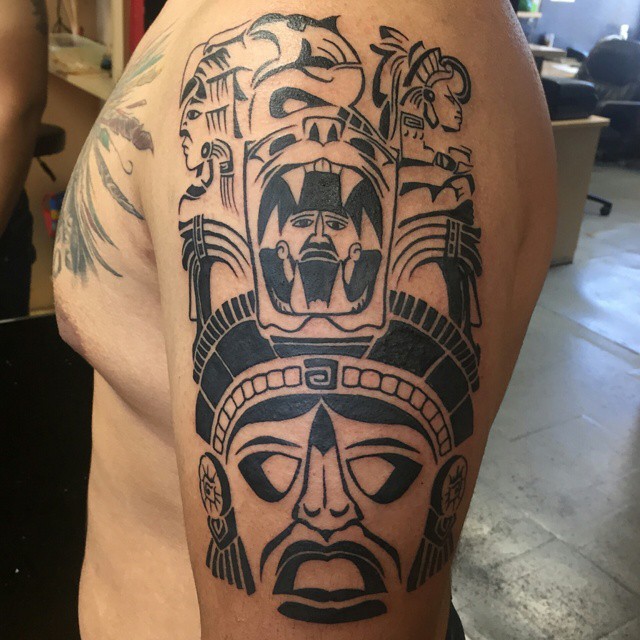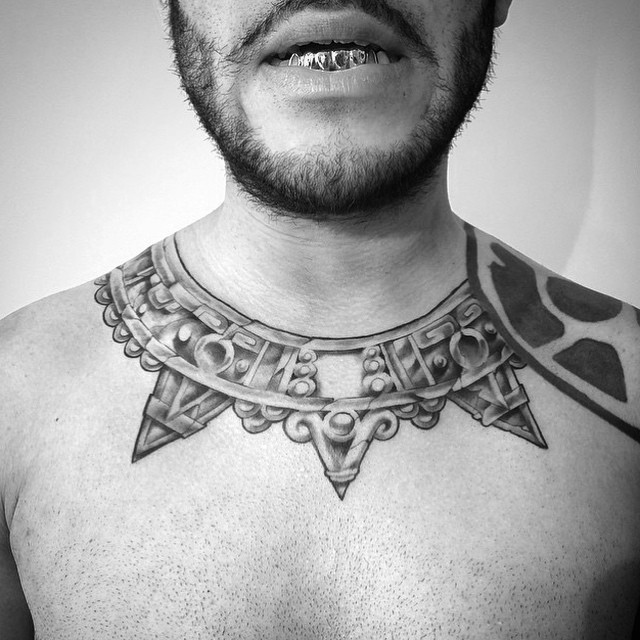 ---
back to menu ↑
Placement of Aztec tattoos
While tattooing, the Aztecs did not just put the tattoos anywhere on their bodies. The tattoos were drawn on specific areas that were important to them. Aztec children were tattooed on their stomachs, chests or wrists. These tattoos were those of gods.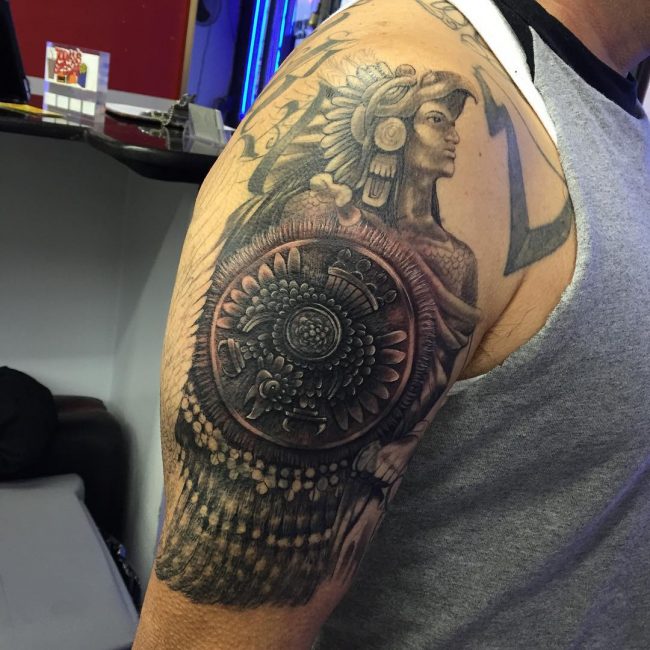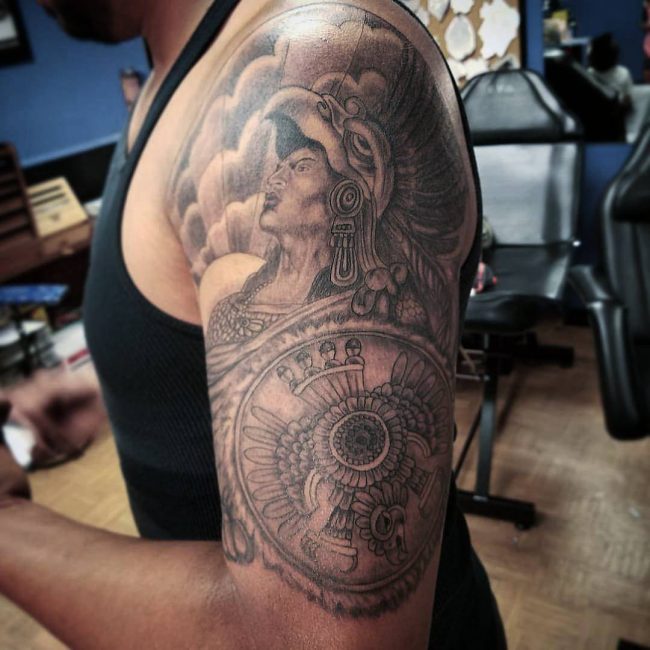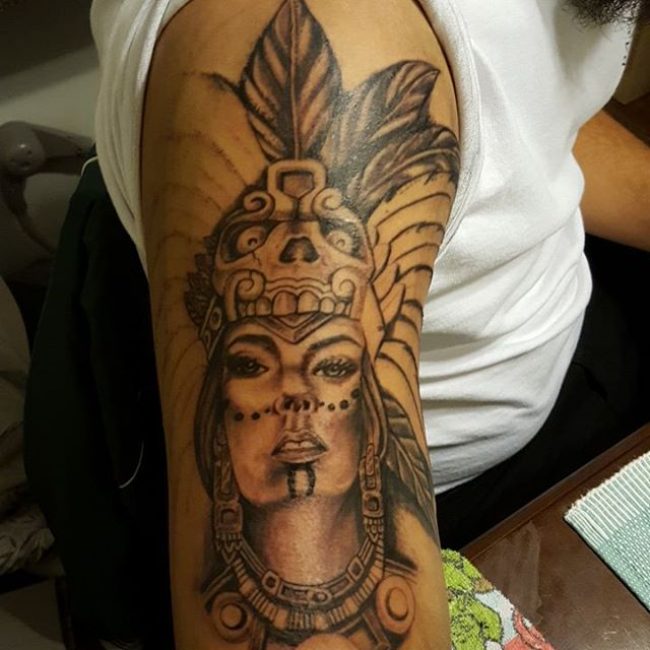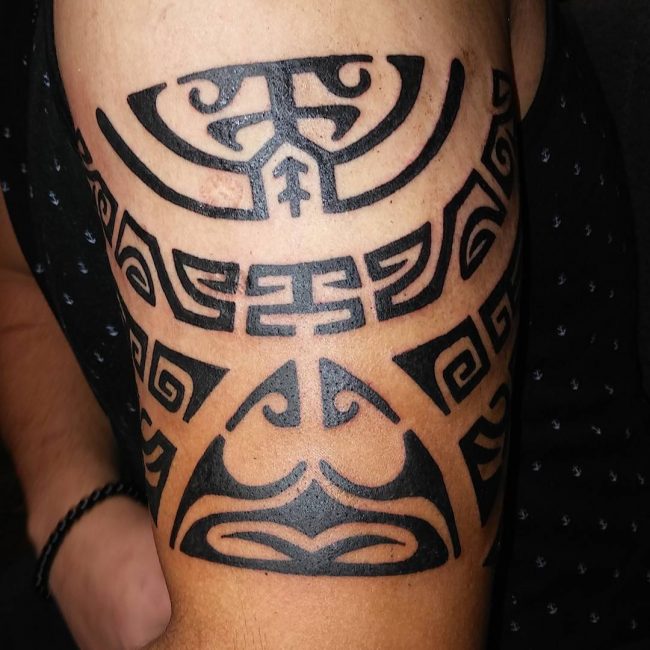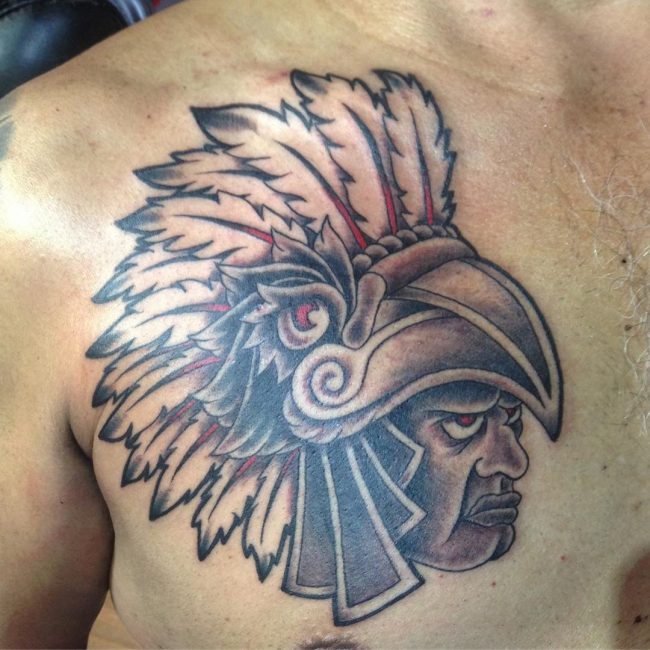 The parents tattooed their children with these images so that the god would protect these children. Moreover, the child grew up knowing that they were supposed to be dedicated to the gods drawn in their tattoos.
Warriors would have tattoos drawn on their arms and shoulders.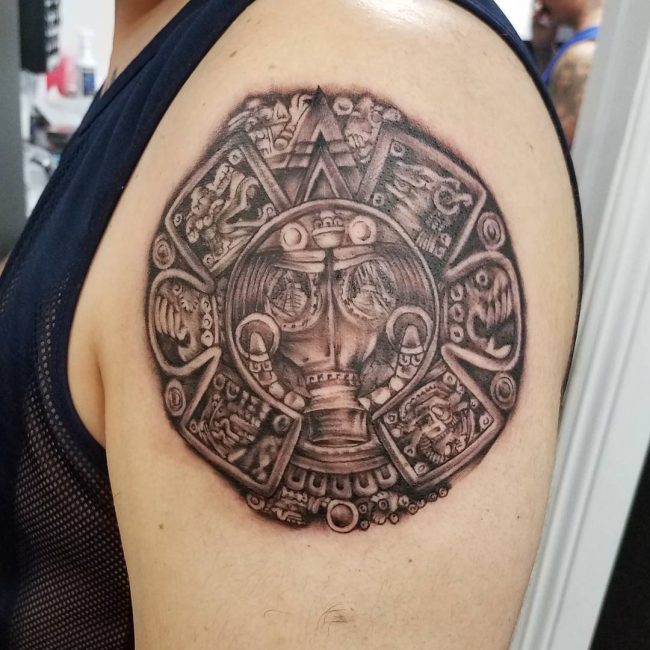 These tattoos would indicate the rank of the warrior and the tribe that they fight for. Other places that were popular for Aztec tattoos were the forearms, back, thighs, ankles and feet too.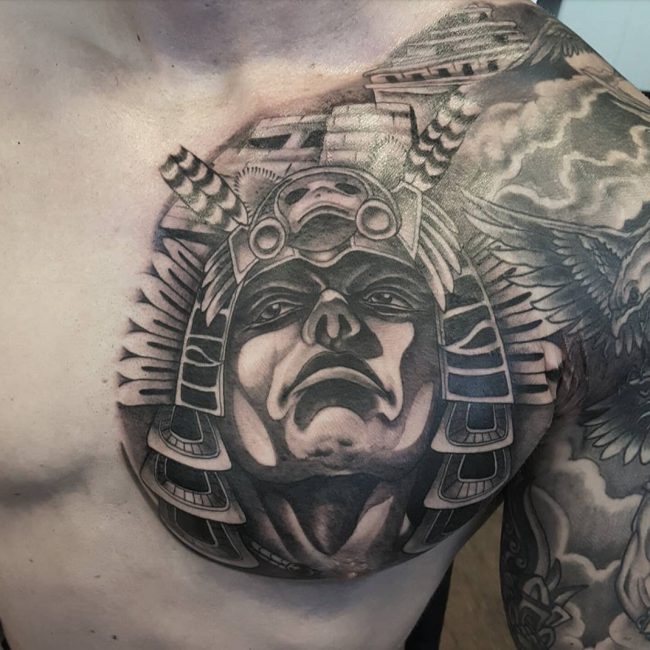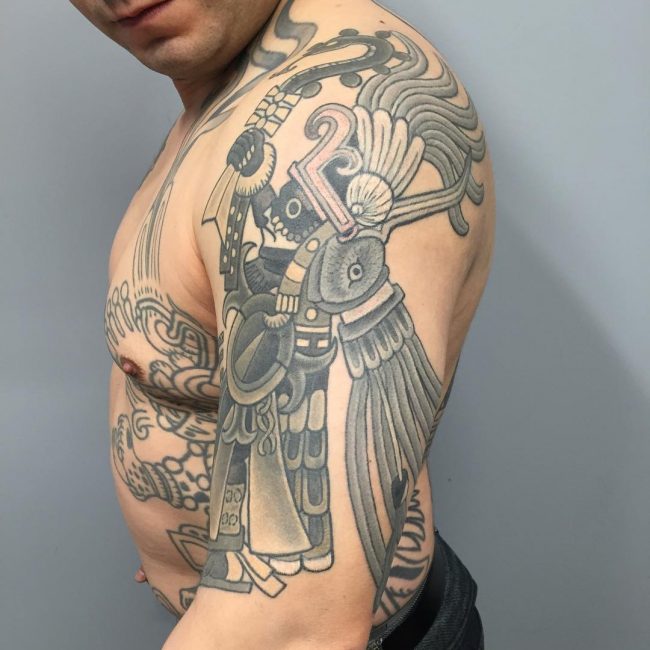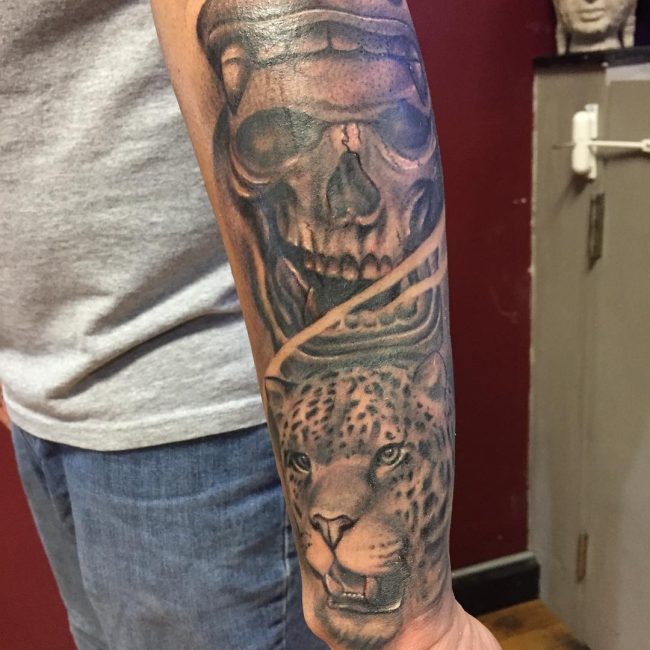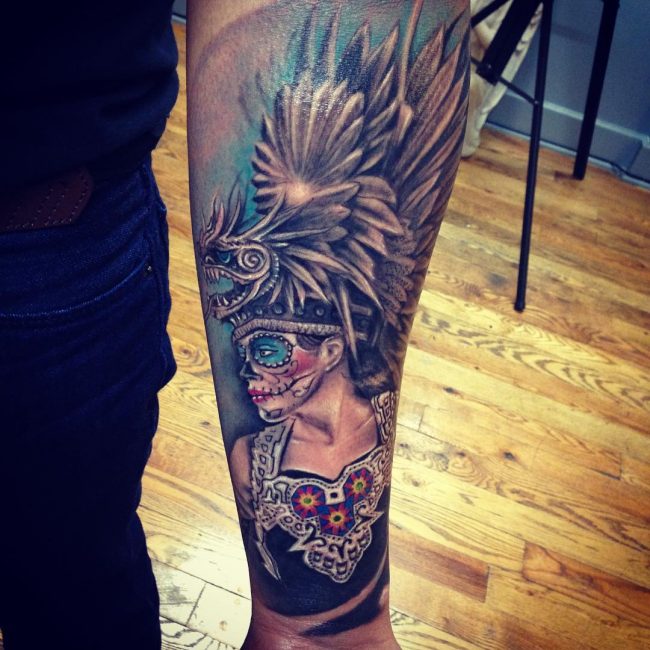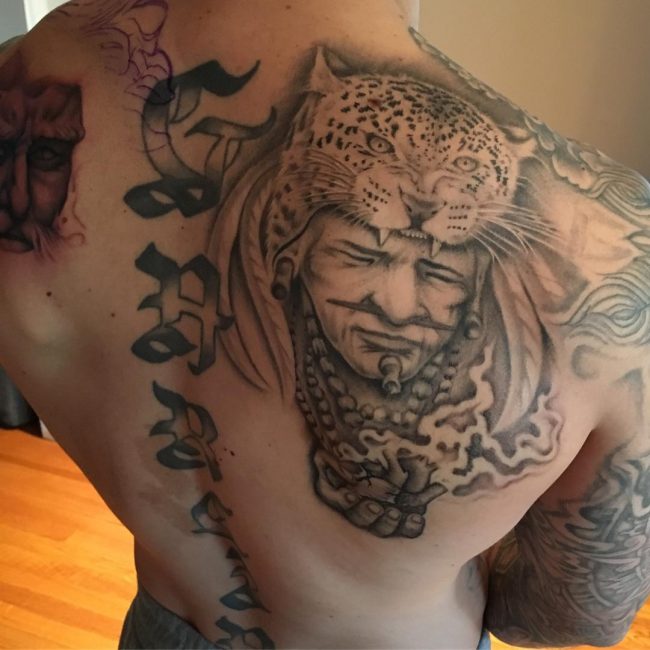 Some of the Aztec people would have tattoos drawn all over their bodies for example the priests. There were many types of Aztec tattoos. Read on to learn more about them.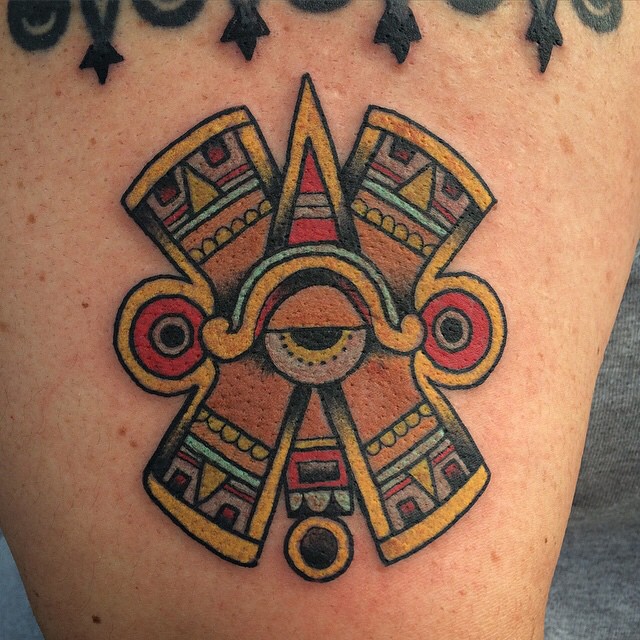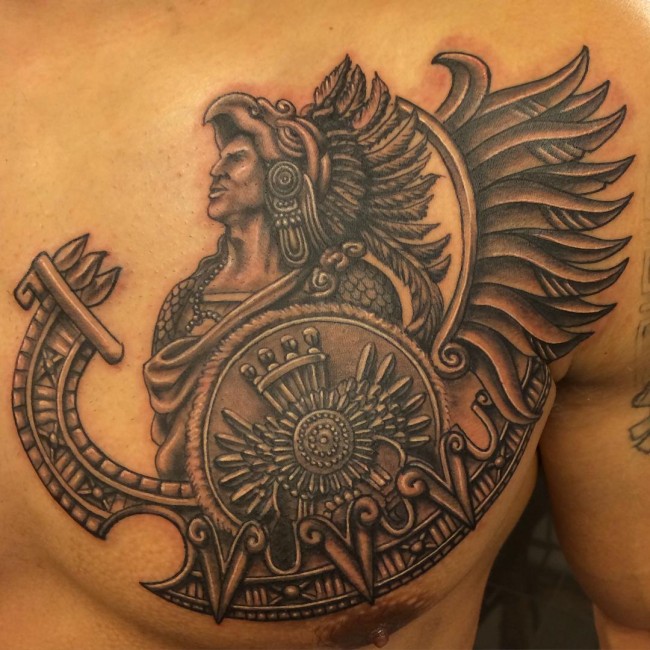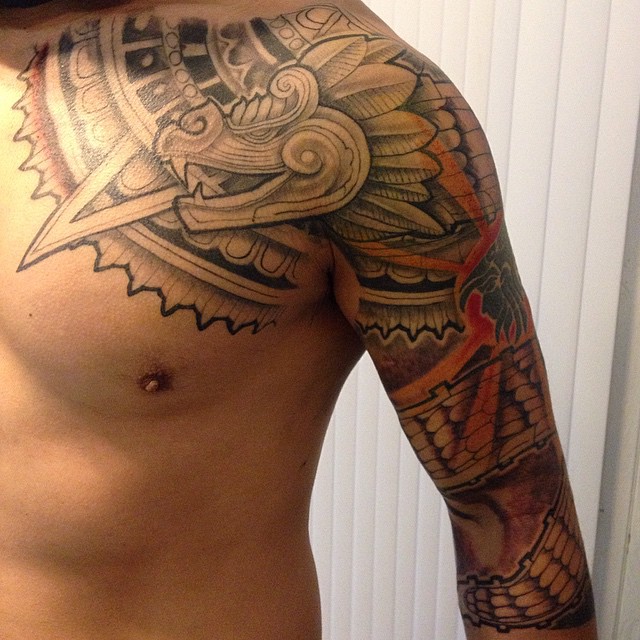 ---
back to menu ↑
Types of Aztec tattoos
To the Aztecs, the sun is a sacred symbol. They believed that the sun symbolized heaven. As such, they worshiped a sun god. They made sacrifices to this sun god routinely. You can get a tattoo of the Aztec sun god. It is a very beautiful tattoo that has intricate details in it.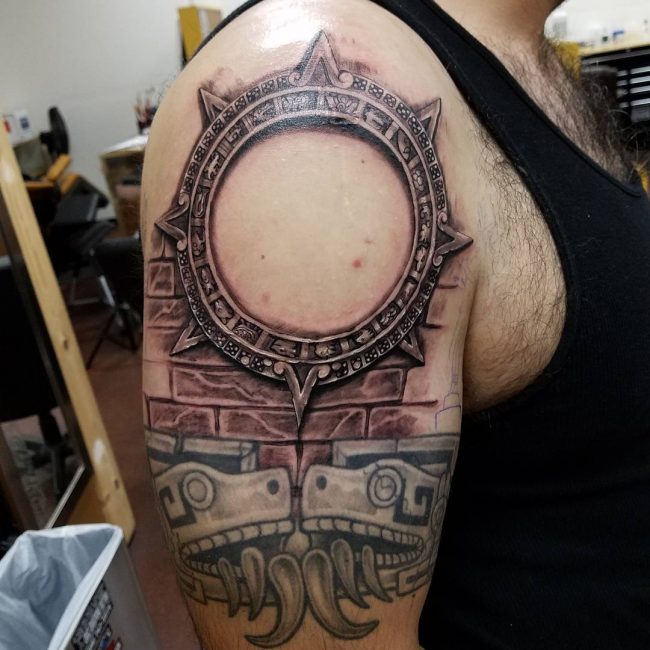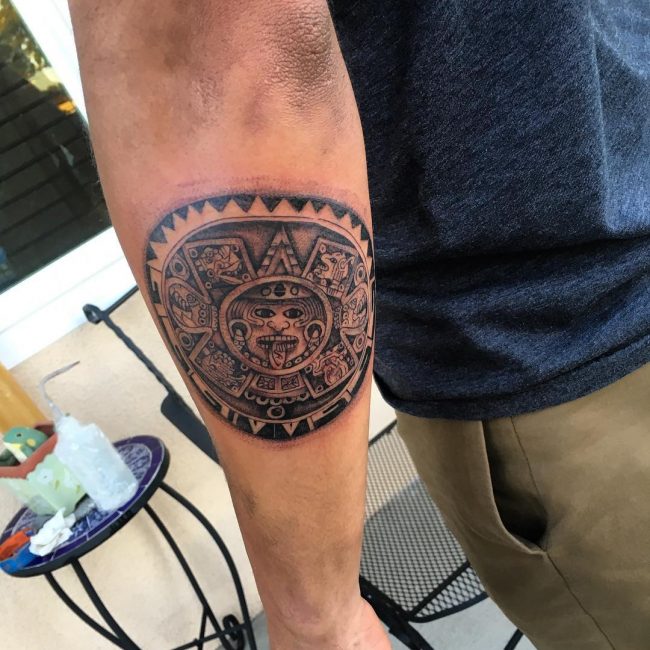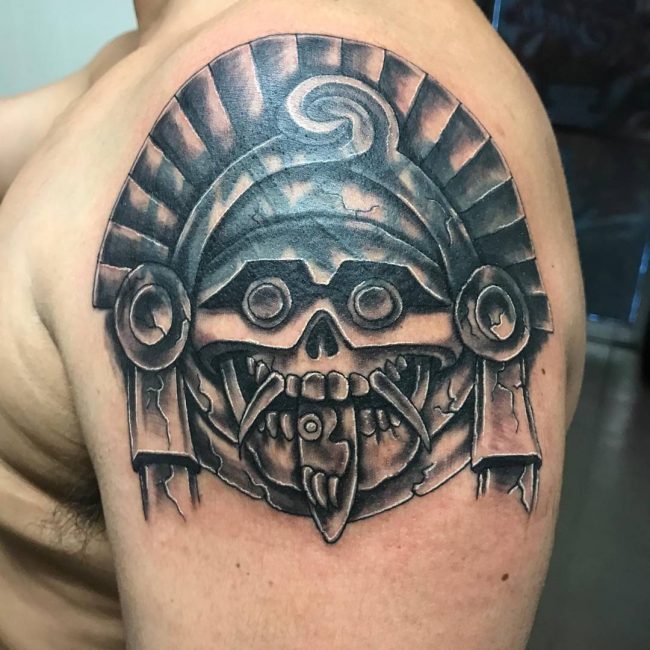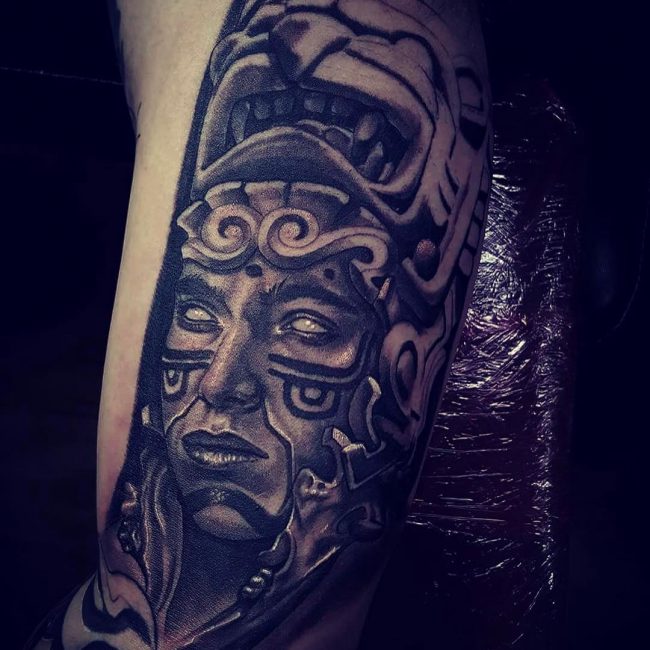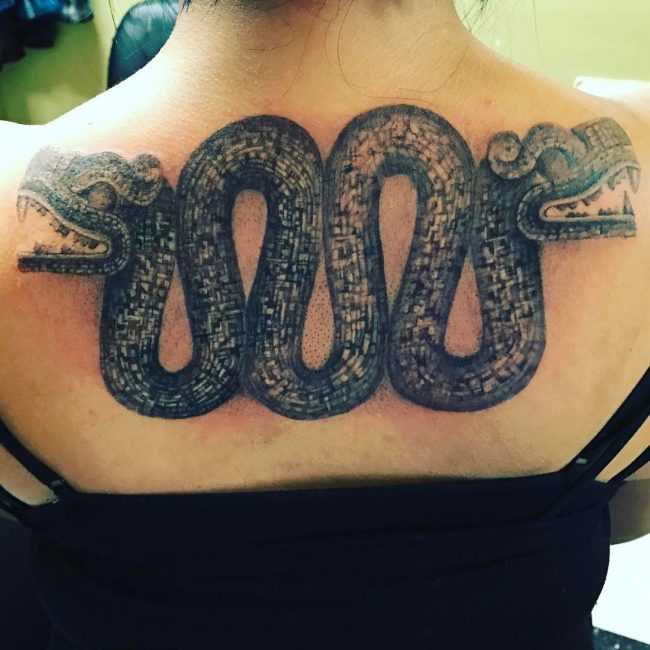 Due to its traditional and sacred nature, this tattoo is often done in black and gray coloring. If there is any color, it is lightly done and resembles the earth.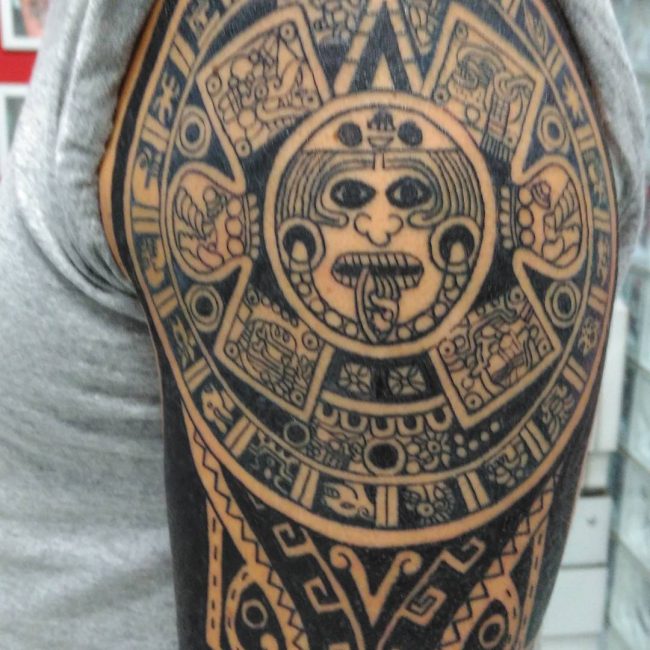 As such, you can find Aztec sun god tattoos done in brown and deep red. This tattoo ranges in size from medium to large. As such, it is best drawn on the arm, chest, back or thighs. It is a unisex tattoo that can be worn by both guys and ladies.
The Aztec sun god tattoo depicts the most powerful god of the Aztec civilization.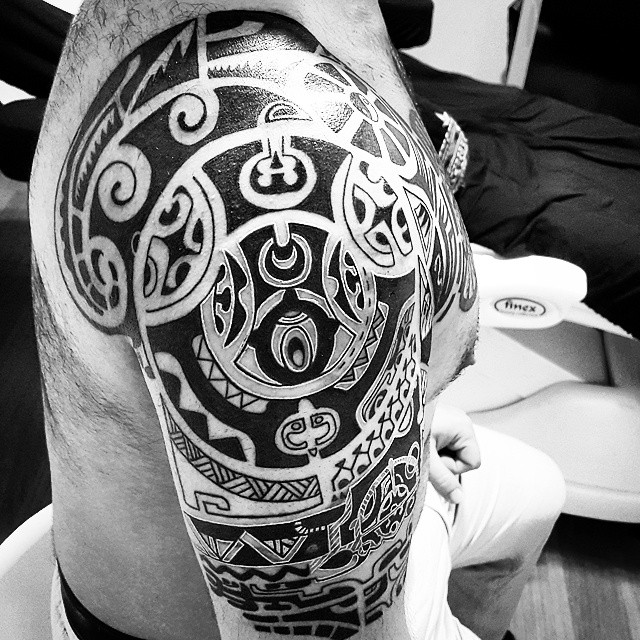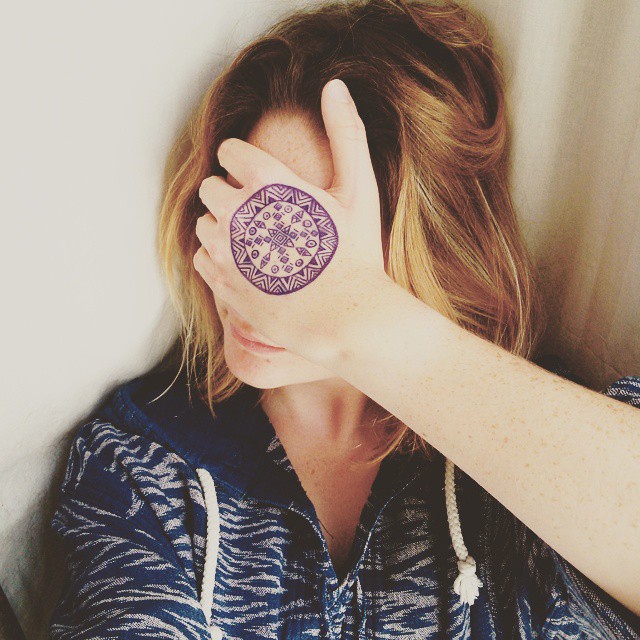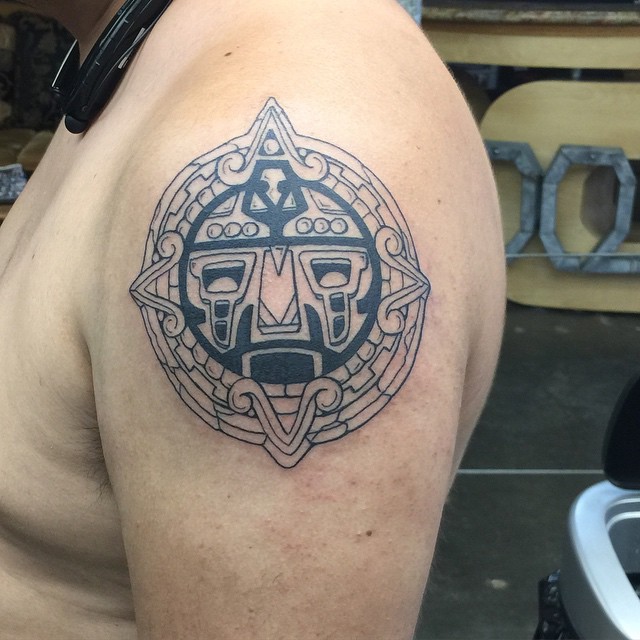 This is another tattoo that the Aztec people adored. This tattoo was often worn by warriors. The chiefs of the civilization would grant a warrior permission to wear this tattoo after a warrior had completed their training and exhibited honor, courage, bravery and strength.
The eagle was a respected bird by the Aztecs. This is because they saw the eagle fly so close to the sun and thus concluded that it was a sacred bird.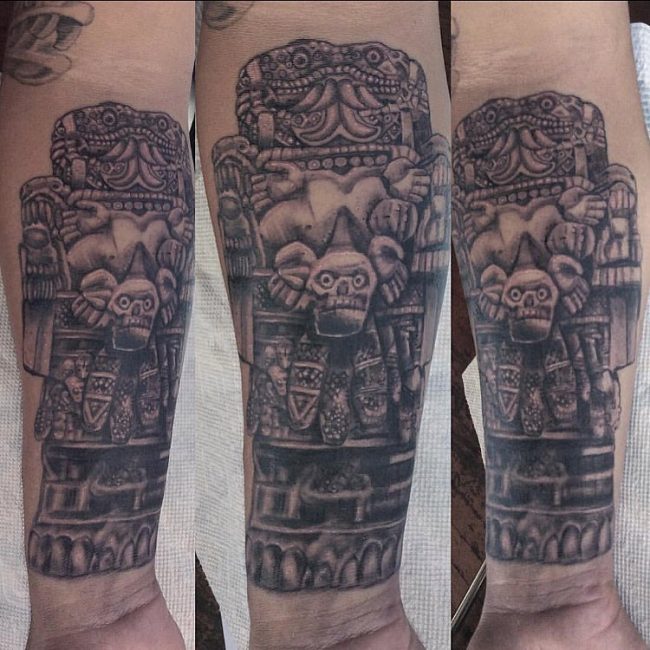 Thus, they created the eagle tattoo for their fearless warriors. When they drew this tattoo, the eagle's head would be pointing west and its beak would be open too. This tattoo is best done in solid black color. Moreover, the tattoo ranges in size from medium to large in size.
As such, it is best drawn on areas such as the chest, arm, back and thighs too. The Aztec eagle tattoo is a very masculine tattoo. Thus, it is more often worn by men. However, women whop feel that they have the warrior instinct in them can wear this tattoo as well.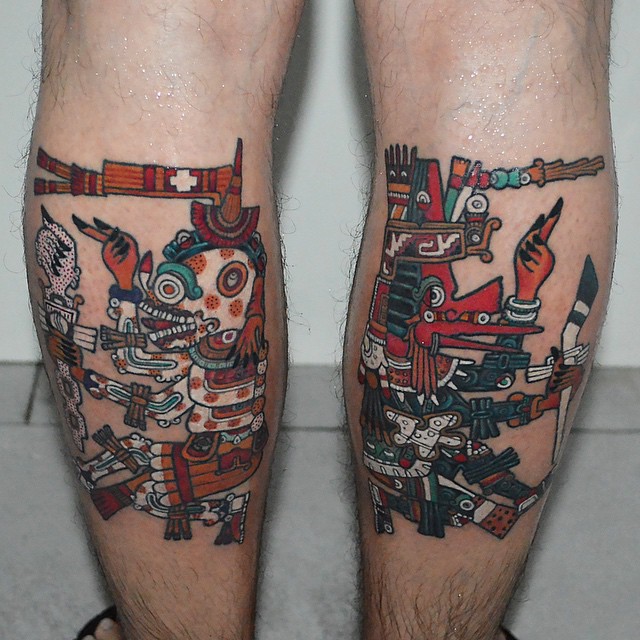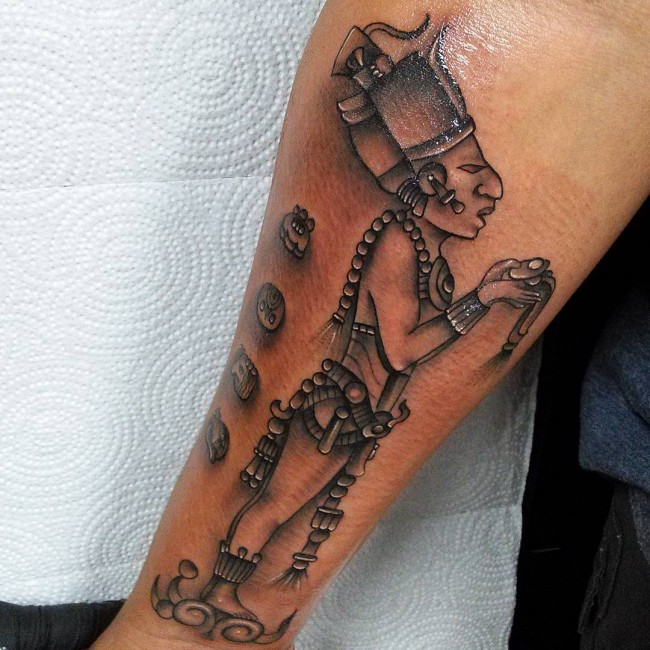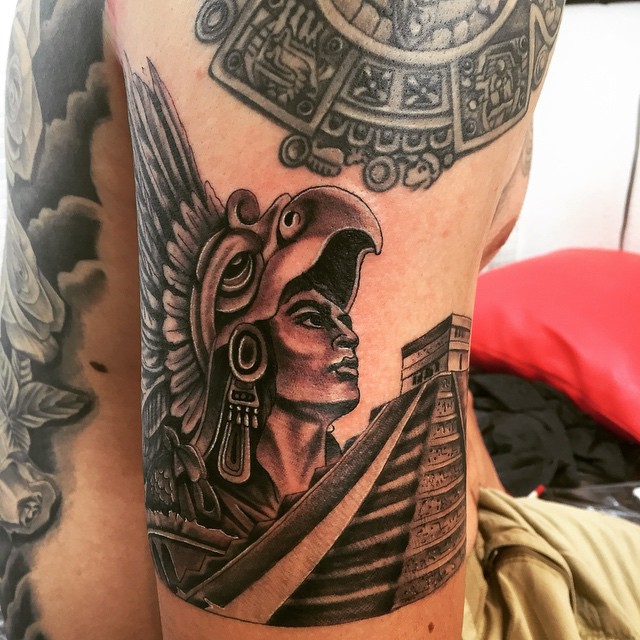 Warriors were very respected in the Aztec society. This is because they protected the society and all that it stood for. As a result, they were often depicted in tattoos drawn on the regular people. The Aztec warrior tattoo has a lot of detail in it. It has a menacing face in its middle part.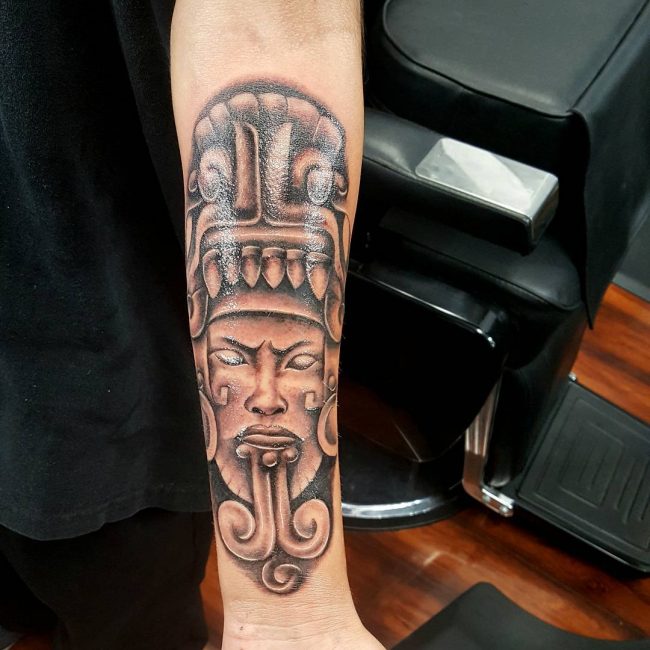 The face is surrounded by symbols of dangerous, predatory animals such as pumas and eagles. This tattoo is often done in black and gray colors. Moreover, it is a large tattoo. As such, it is best drawn on areas such as the back and the chest. This tattoo is very masculine. Thus, it is best worn by guys only.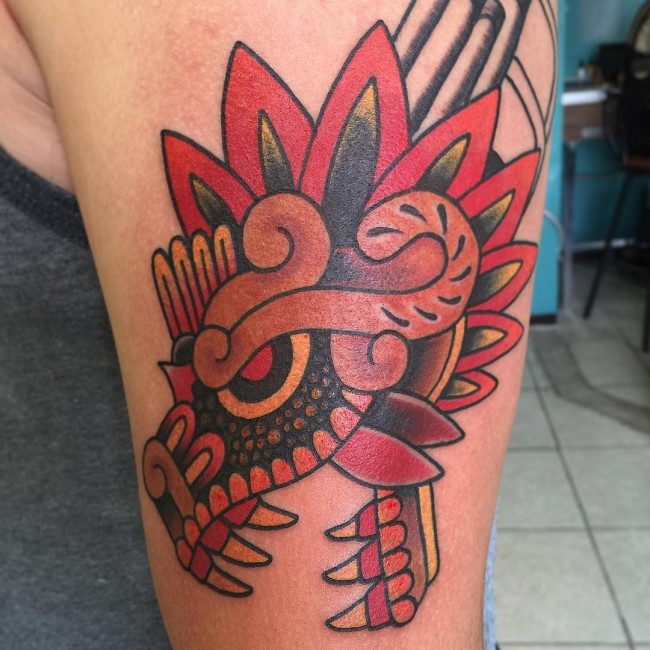 The Aztec people revered their gods very much. They believed that their gods provided them with the conditions necessary for life. Thus, they drew tattoos of their gods on their bodies. One of the gods who was popularly drawn in tattoos was Tezcatlipoca.
This was was the god of the warriors. Tezcatlipoca was drawn with his tongue sticking out in a menacing growl.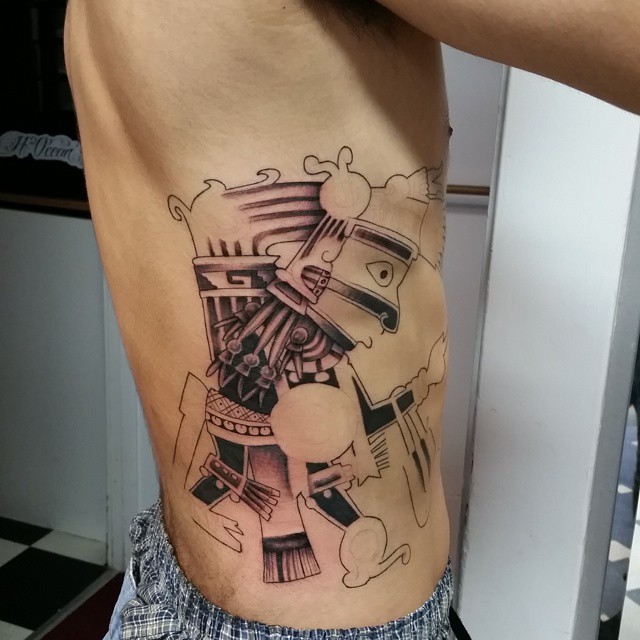 Another god that was drawn in tattoos by the Aztecs was Quetzalcotl. This was a serpent god. This god was in charge of fertility, weather and creativity. You can have tattoos of these gods drawn on you.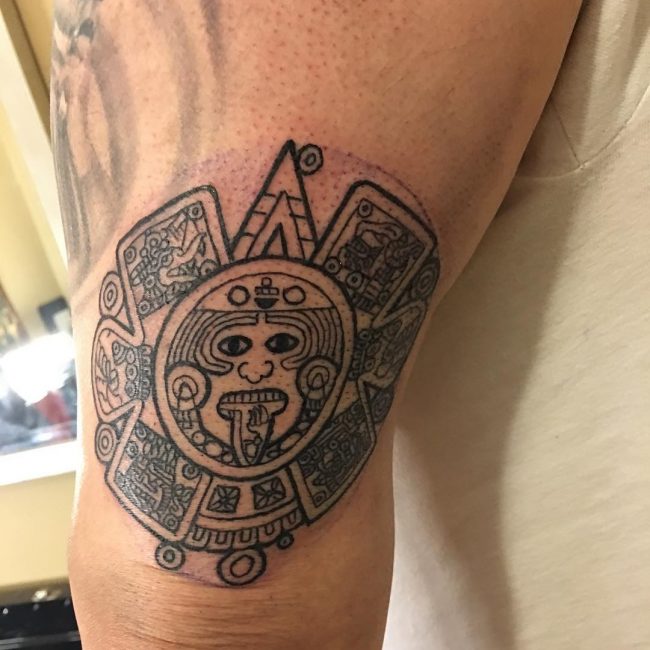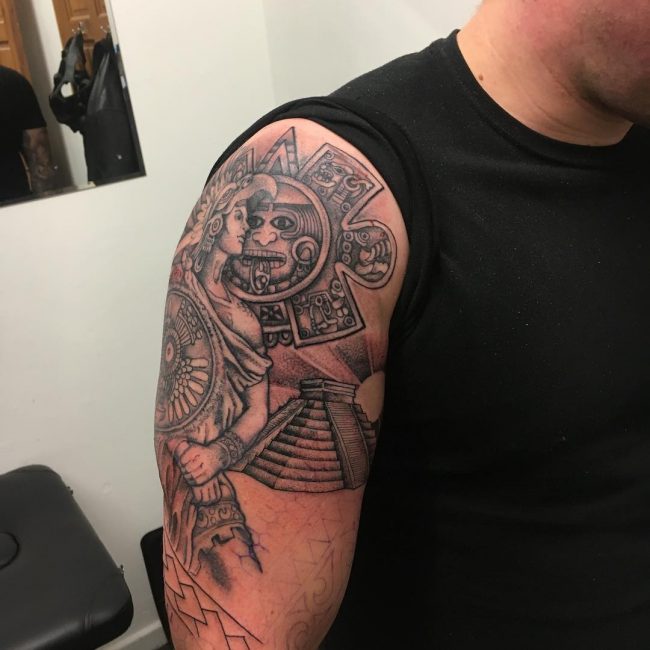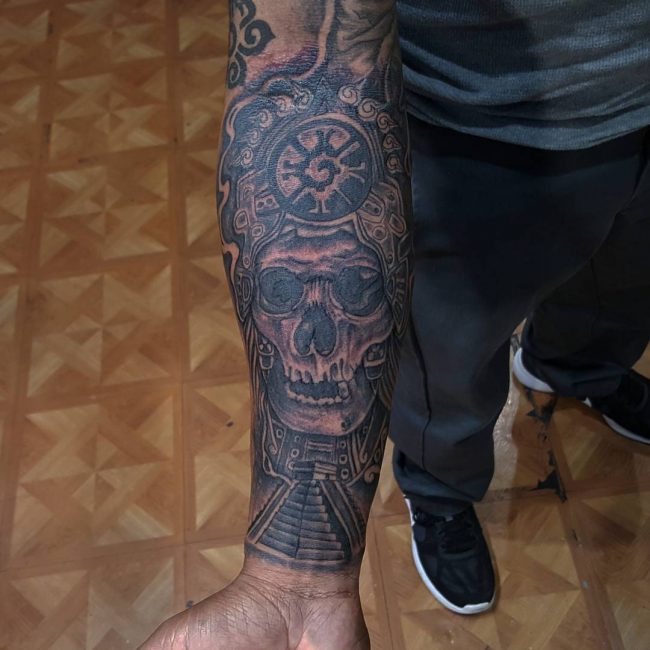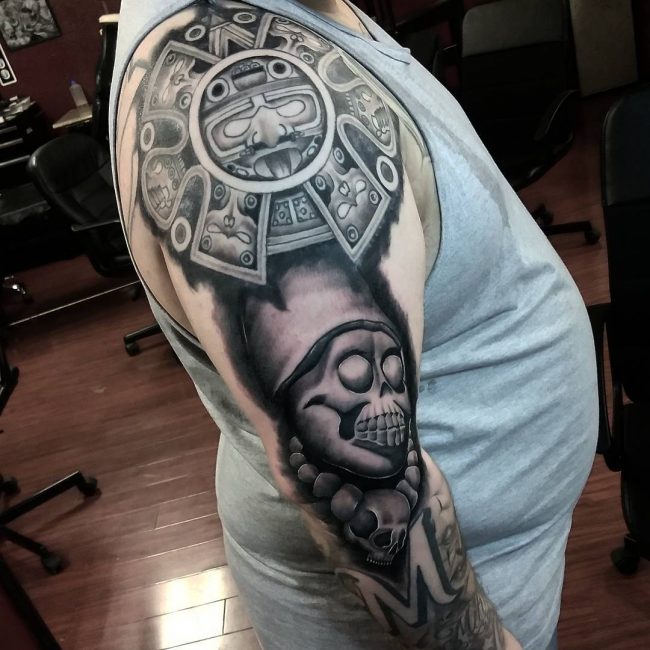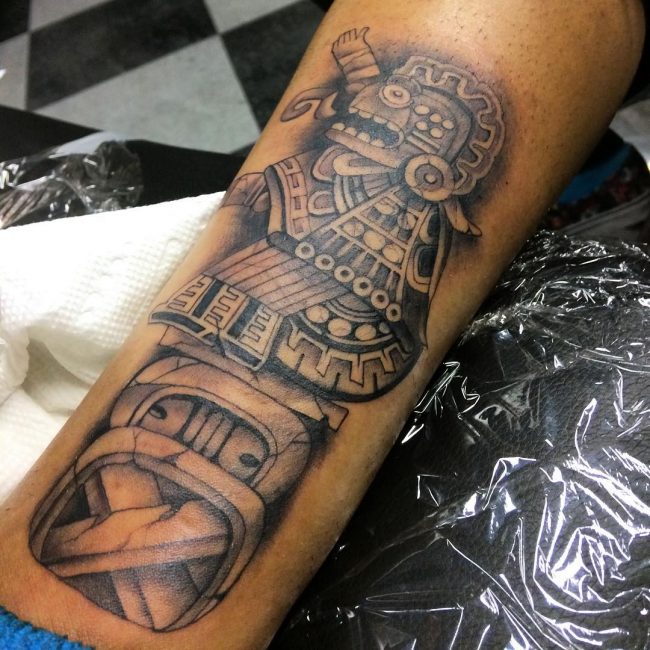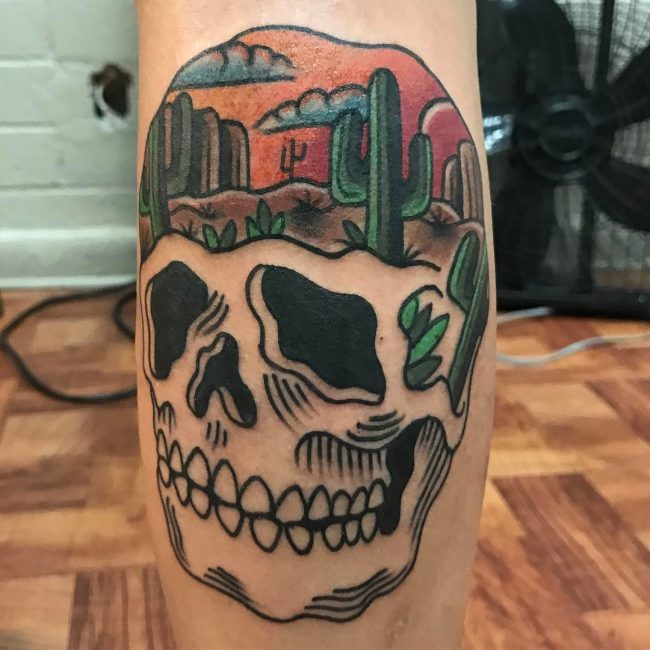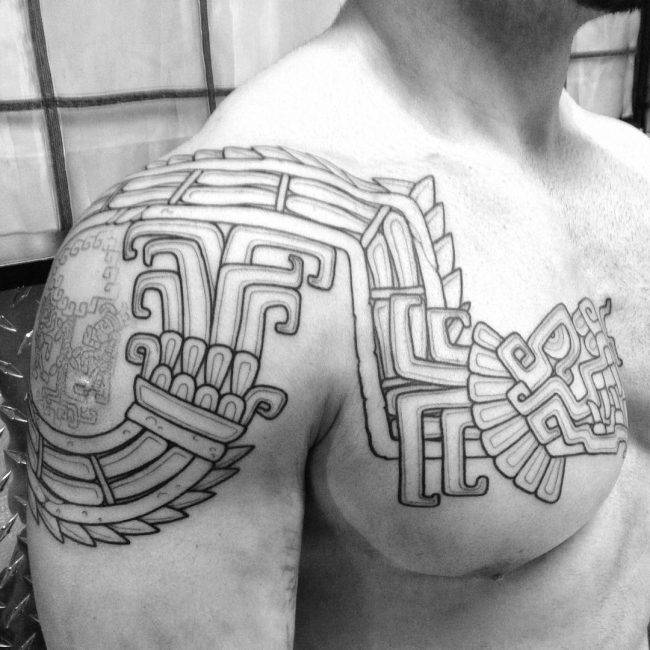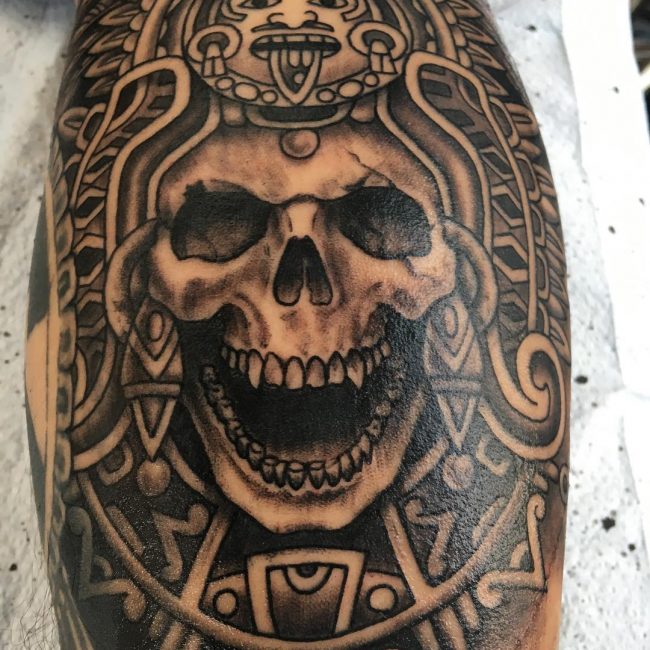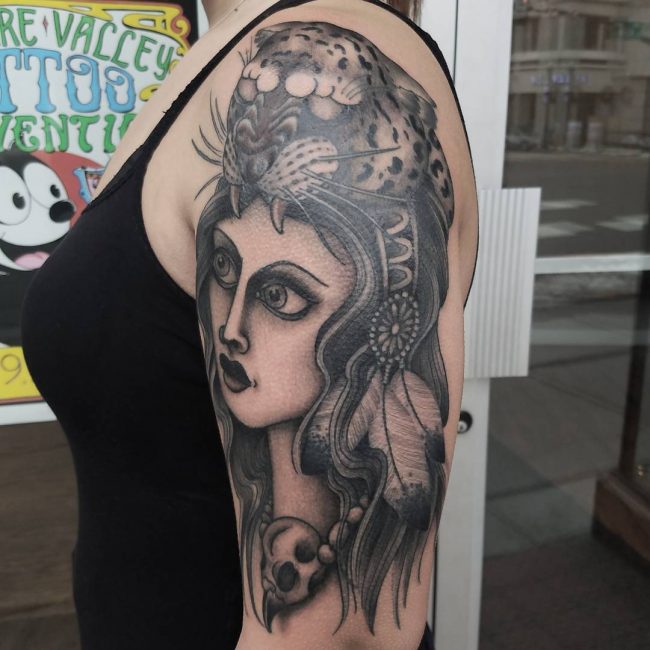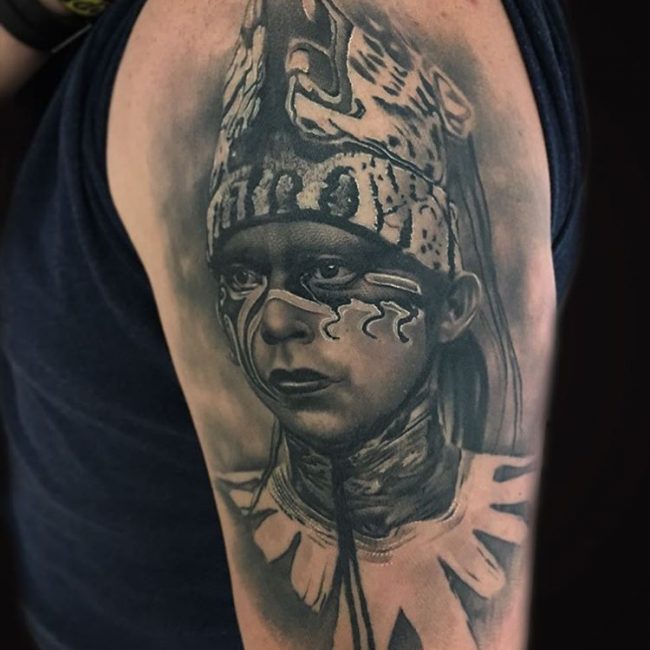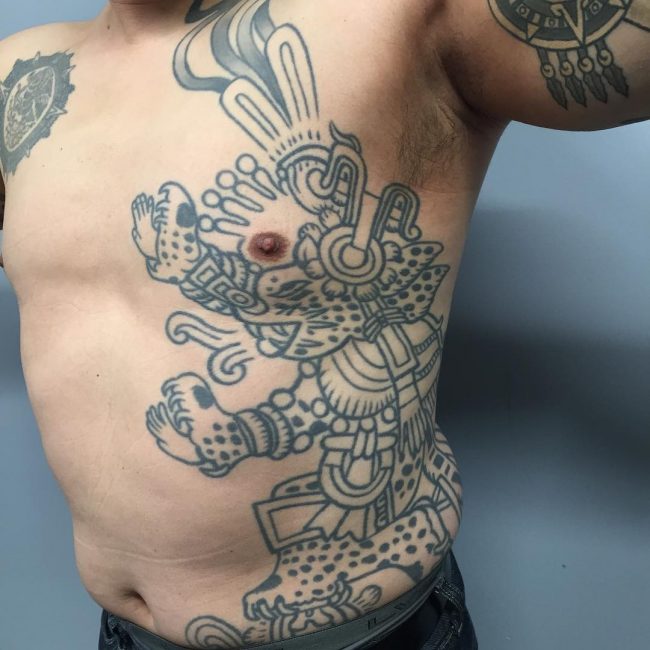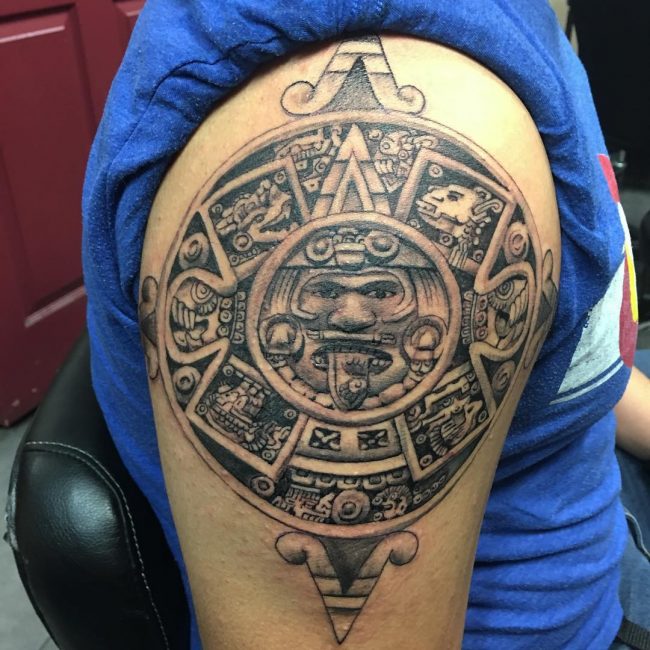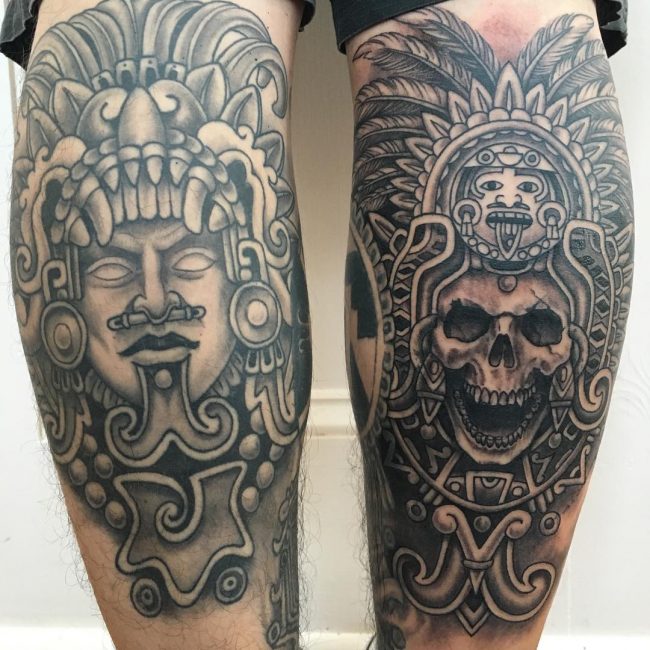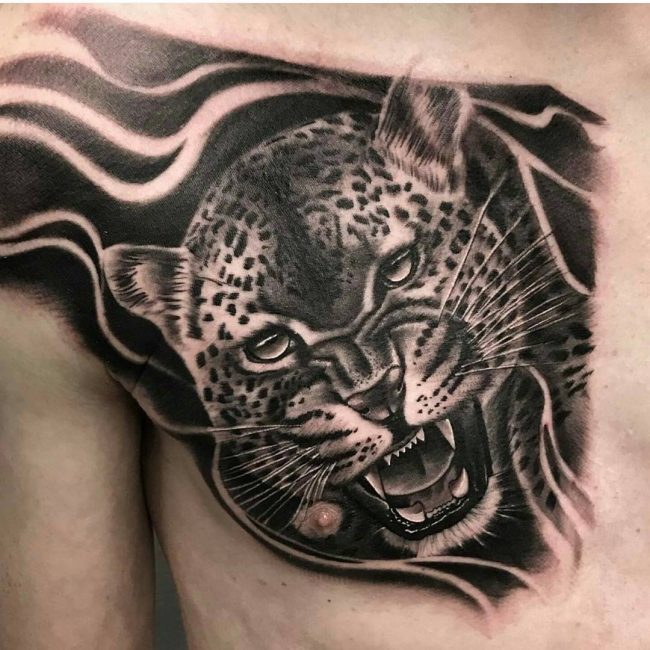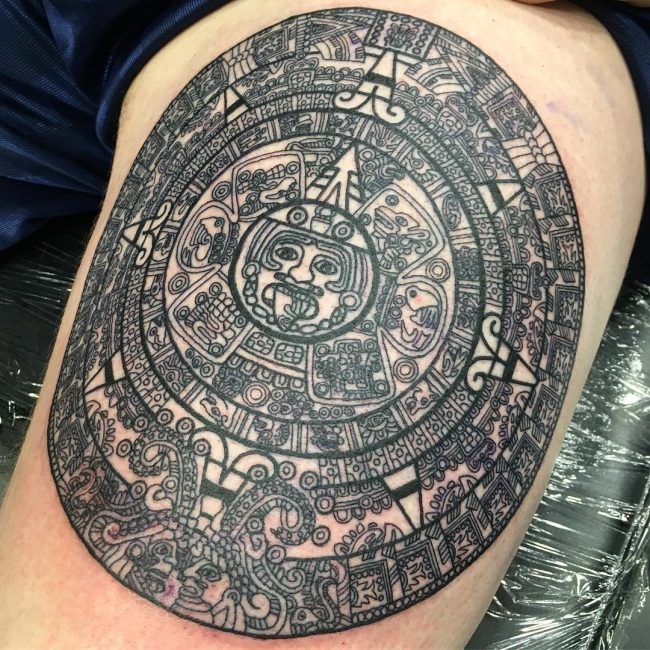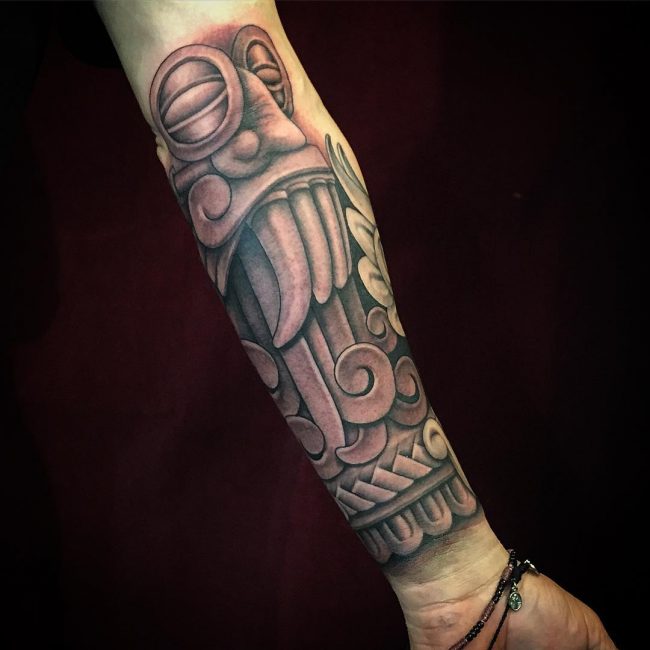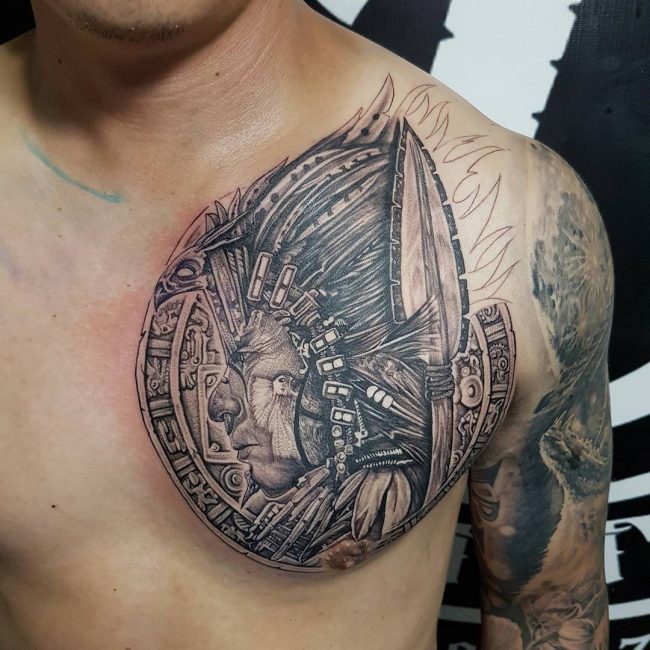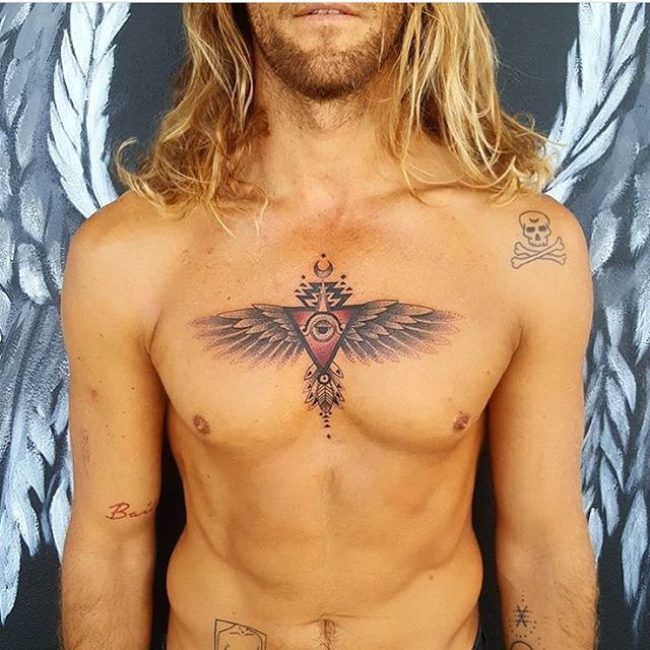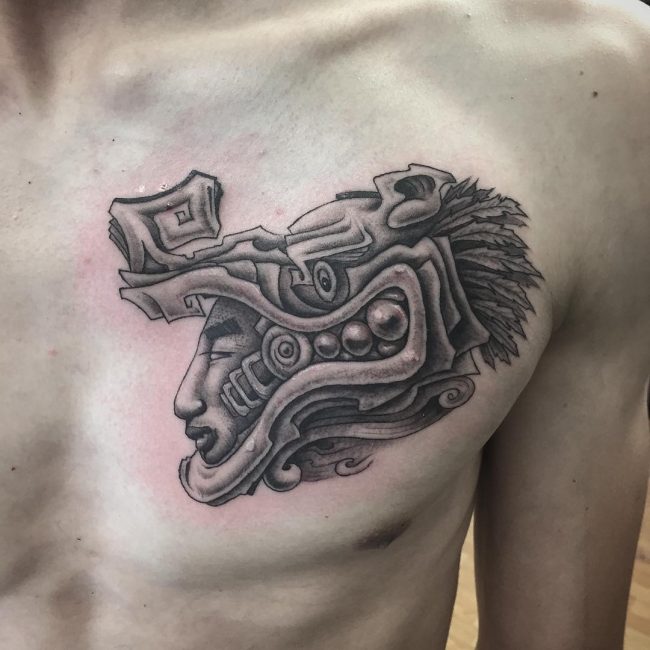 They are often done in black and grey color so as to celebrate the traditional nature of the gods. They are also unisex tattoos. These are some of the the tattoos that you can get.