85+ Ancient Greek God Mythology Tattoos – Symbols & Meanings (2020)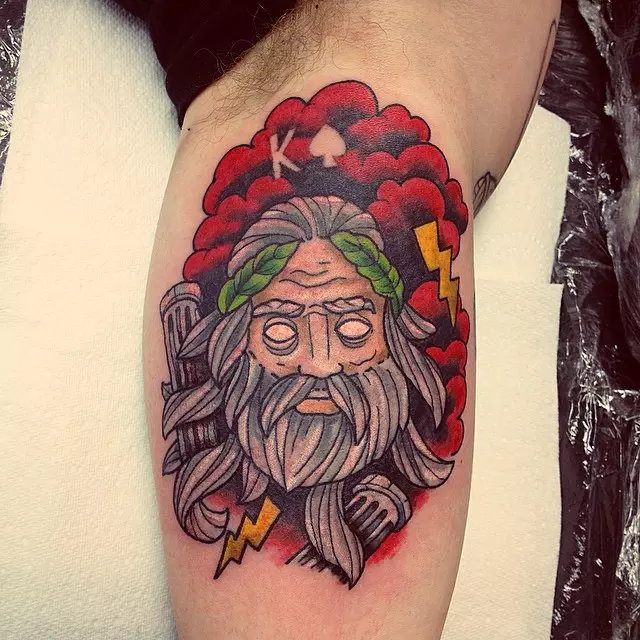 Tattoos have been popular among human civilizations for hundreds of years. The Greek civilization also engaged in tattooing. They tattooed various things upon themselves and their slaves.
They tattooed pictures of their gods, names of their families as well as marked their slaves.
The Greek people learned about the practice of tattooing from the Persians. Herodotus, a famous Greek historian informs us that the Persians would tattoo their prisoners of war and their slaves with their names as a mark of ownership.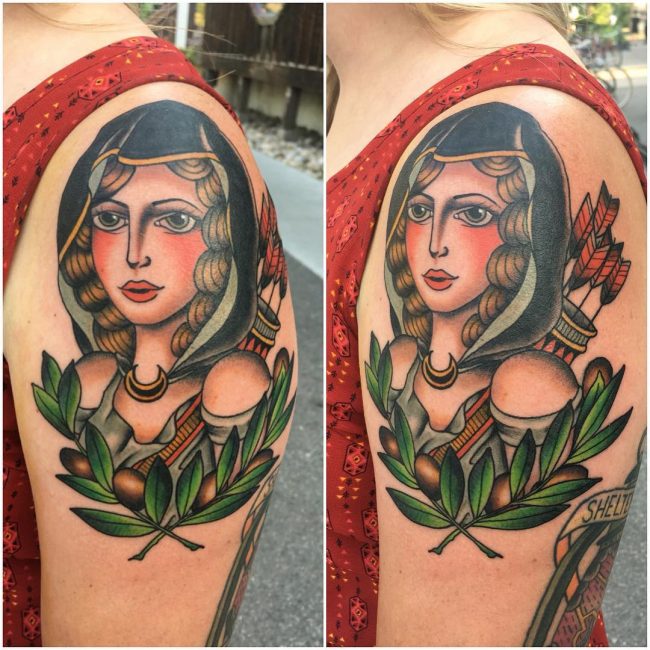 The name of the Persian king Xerxes would be tattooed on all people who were viewed as property of the state.
Contents: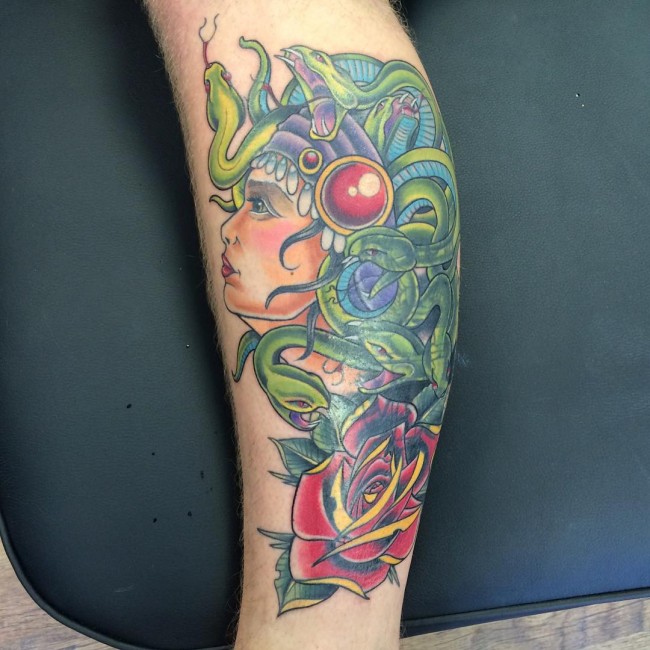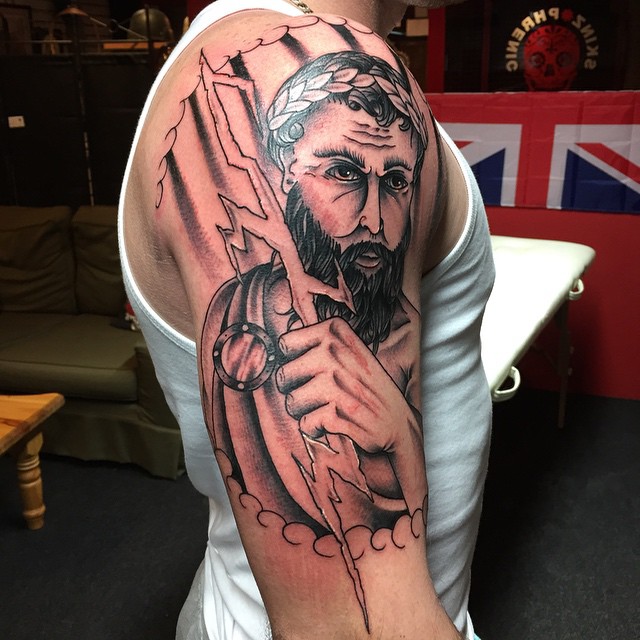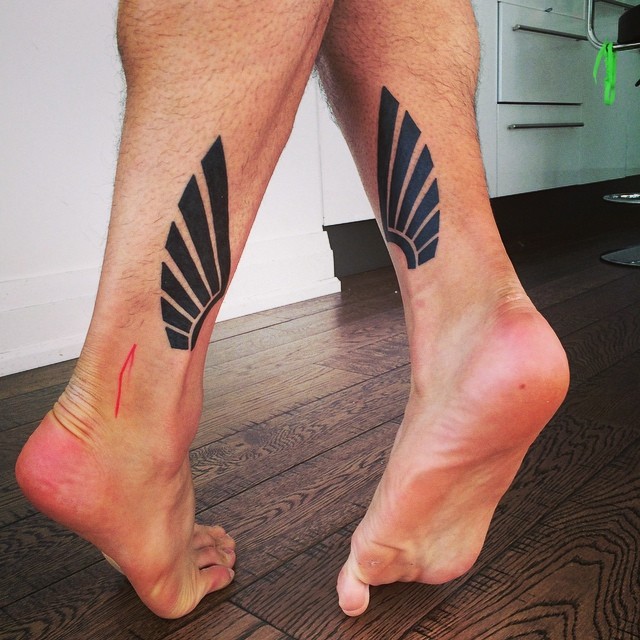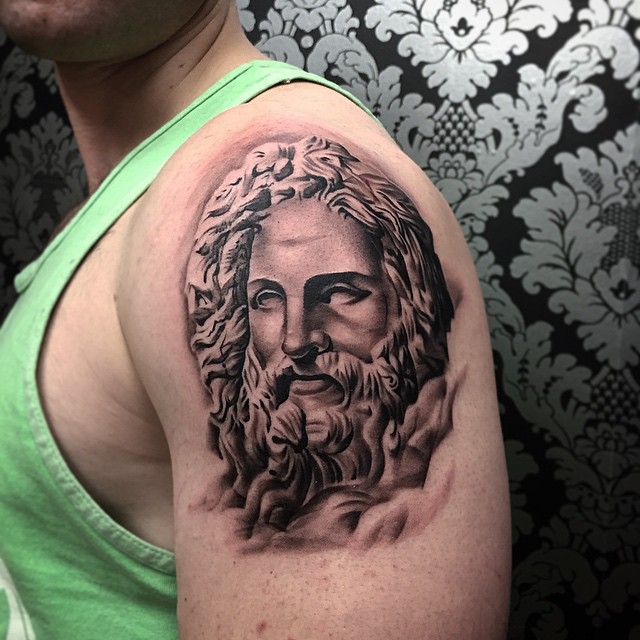 The Greeks initially associated tattoos with barbarians. Over time, tattoos were accepted in the Greek civilization to identify people who had committed crimes. Plato, a Greek philosopher indicated that a person who robbed the temple should have his crime marked upon his face and hands.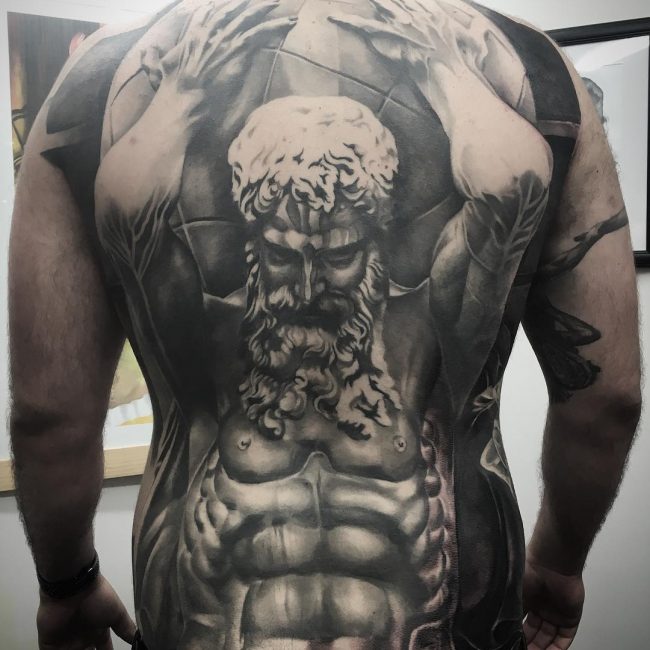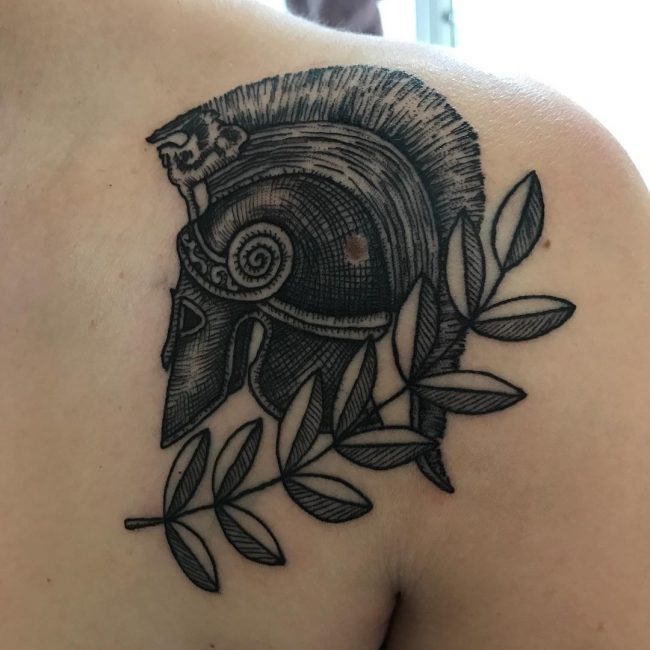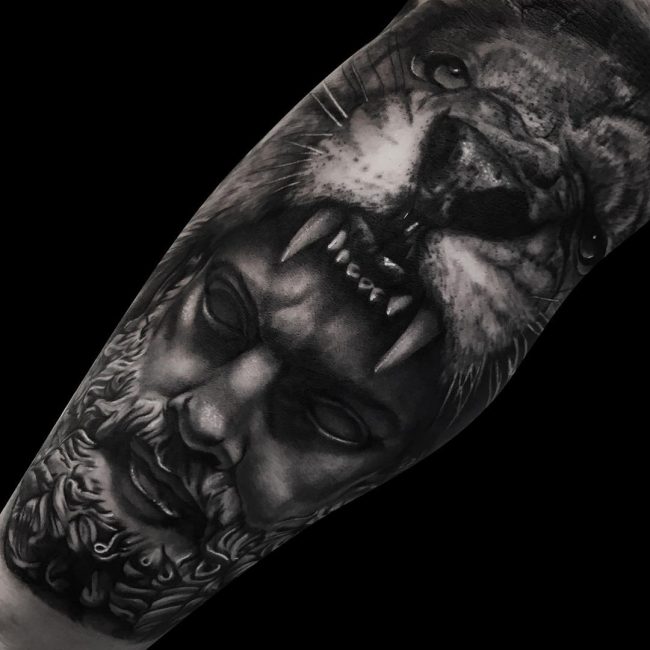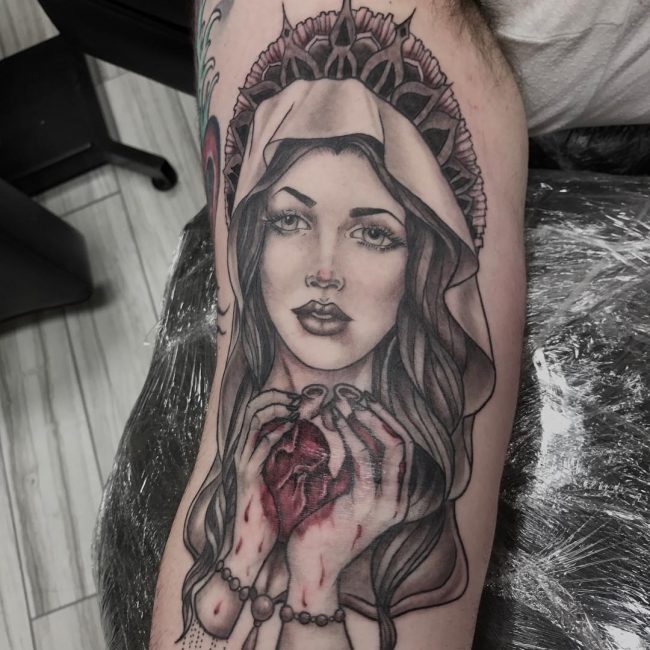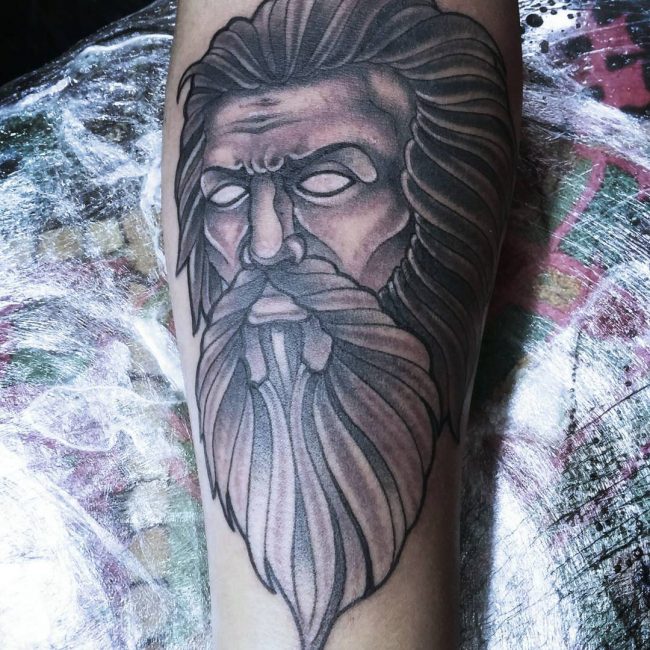 Also, a slave who was freed in Greece was also marked on his face to indicate his former slavery and current freedom.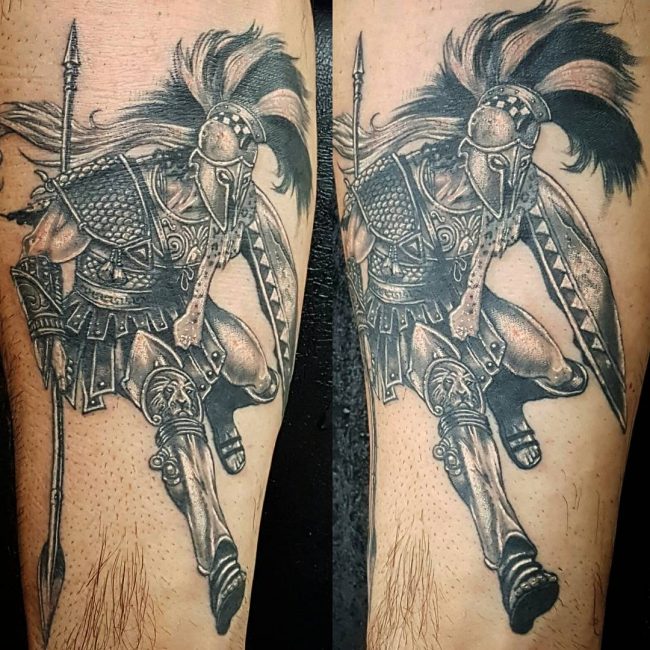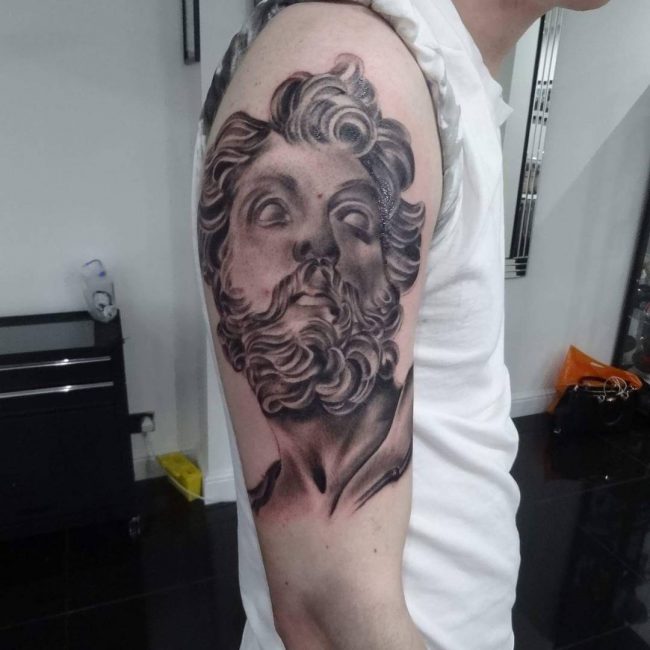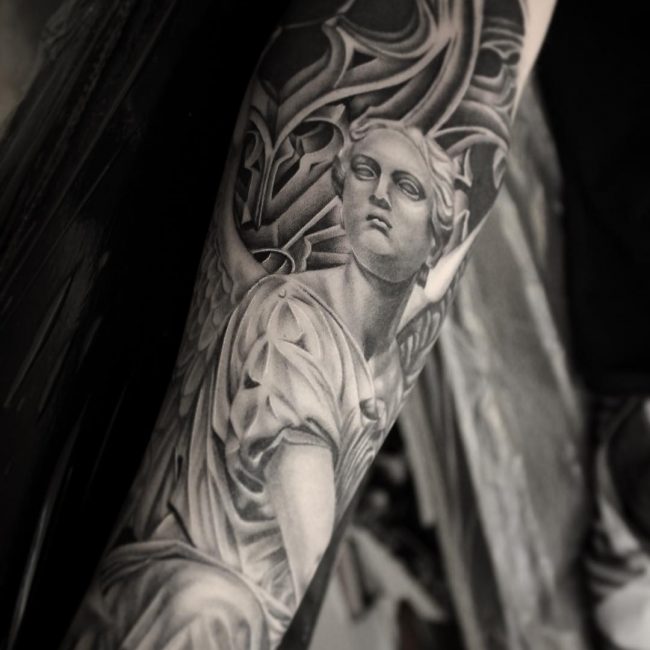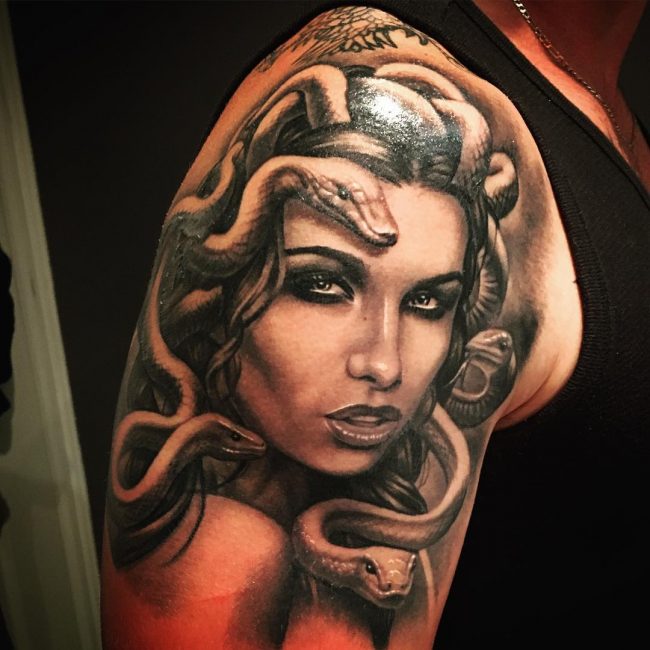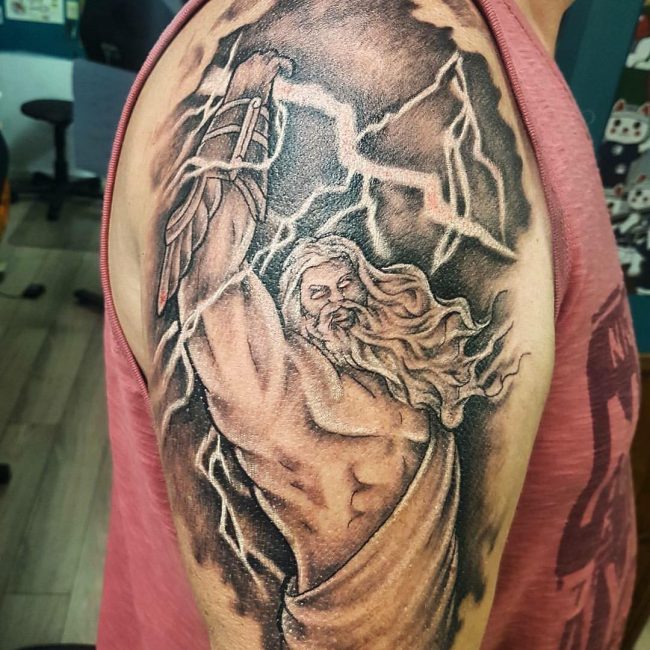 Sometimes, the Greeks would get tattooed for fun as well. The Romans borrowed the practice of tattooing for fun from the Greeks and the Roman emperor Caligula would tattoo members of his court for fun.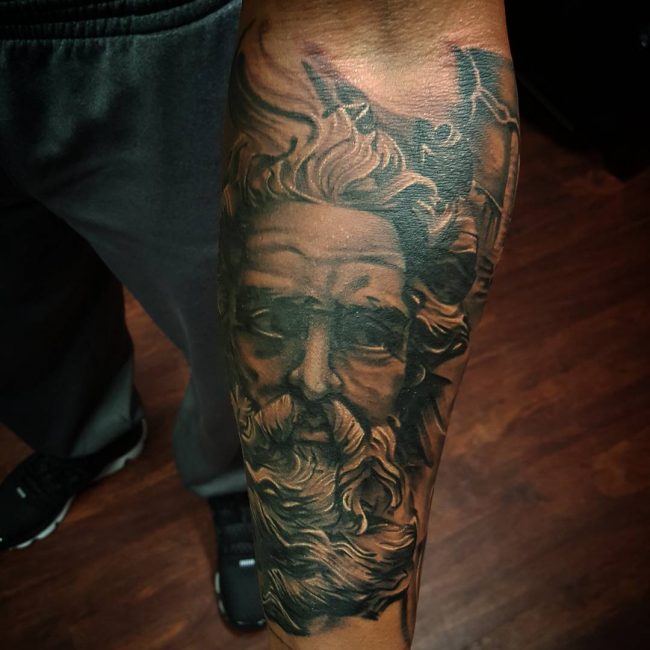 Meaning of Greek tattoos
Greek tattoos often hold meaning. Sometimes, the meaning was religious. Some people tattoo biblical verses in Greek on their bodies. The Bible was written in Hebrew and the first translation ever made was done in Greek.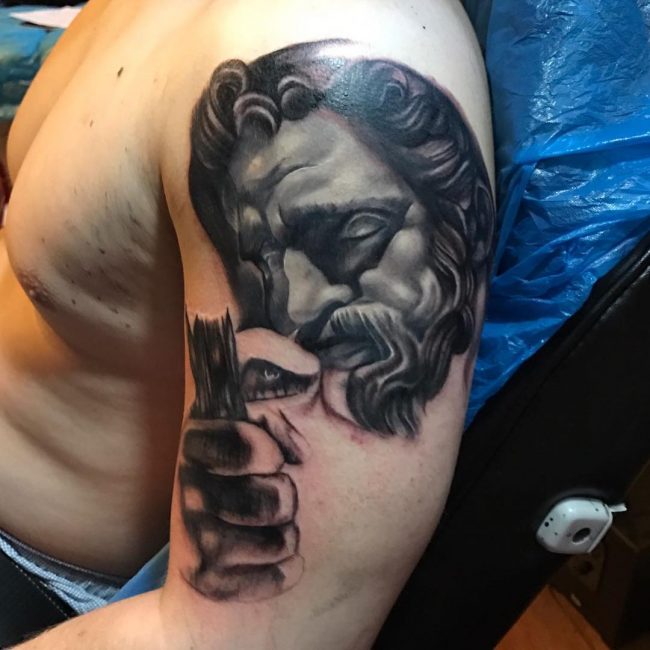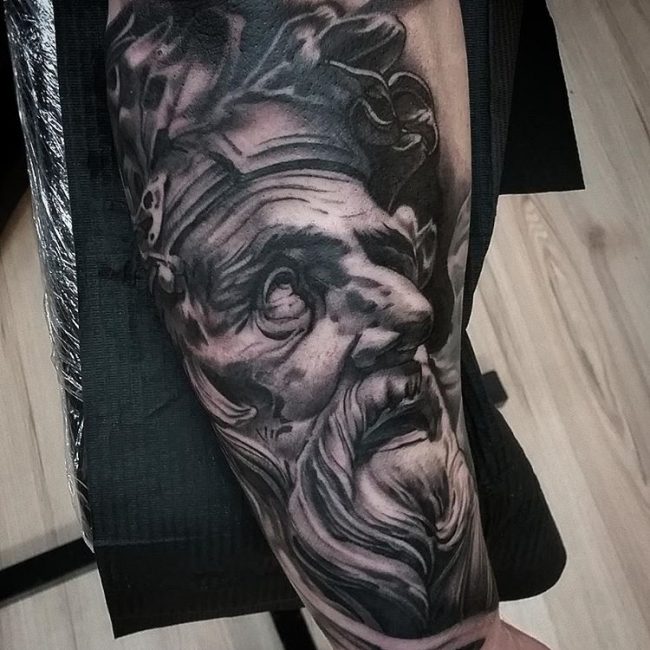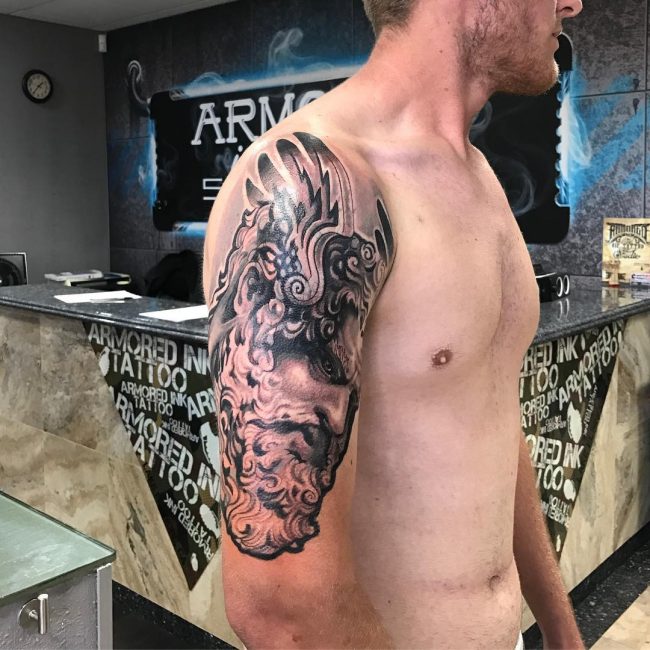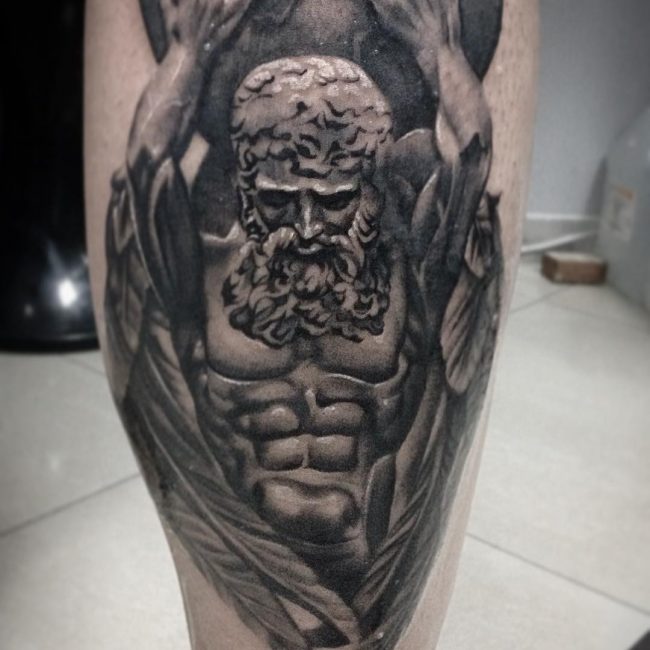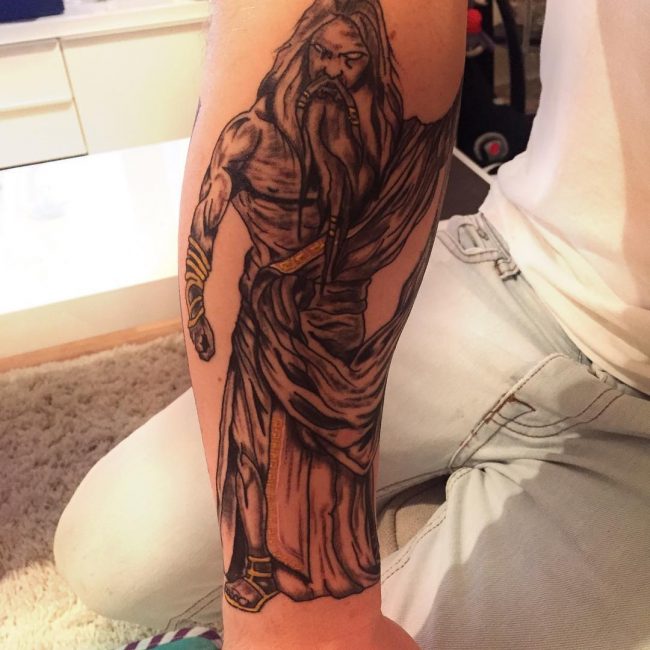 Therefore, a tattoo of a verse in Greek indicates a deeply rooted religious background. Images also hold meaning in Greek tattoos. One of these is the image of a dove. According to Greek mythology, this means peace and serenity.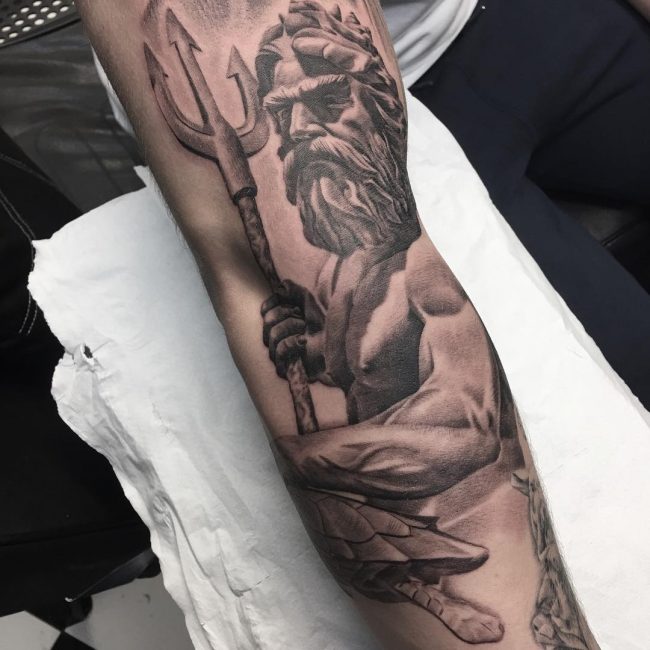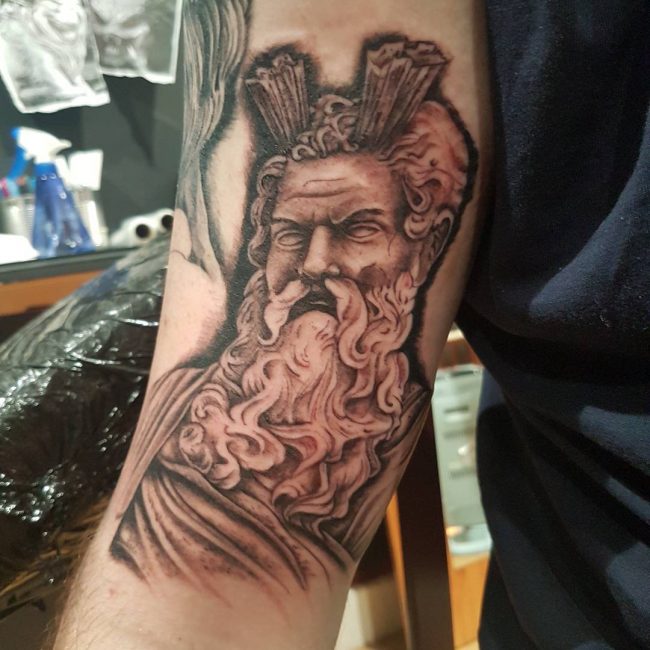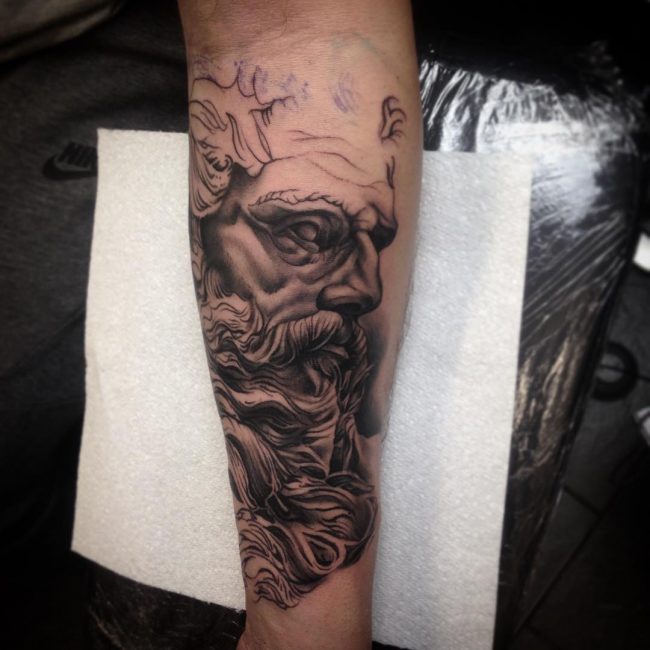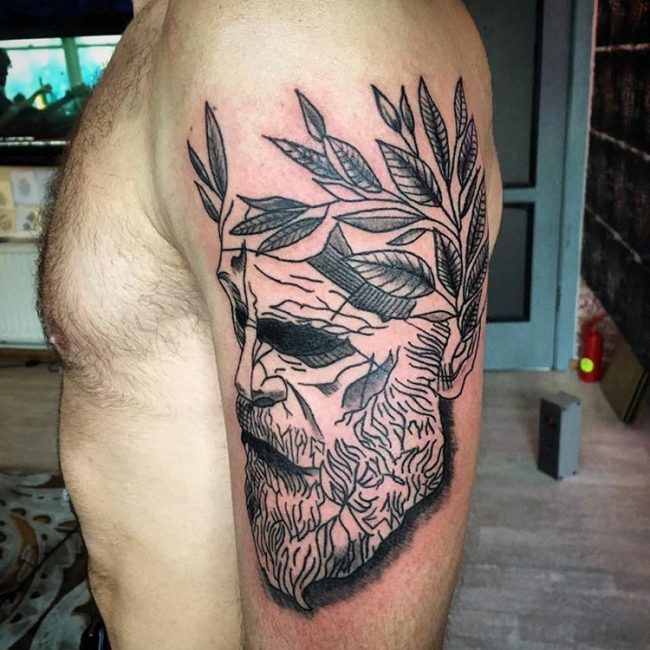 In most cases, this tattoo has a white dove holding a green leaf. This has significant biblical meaning.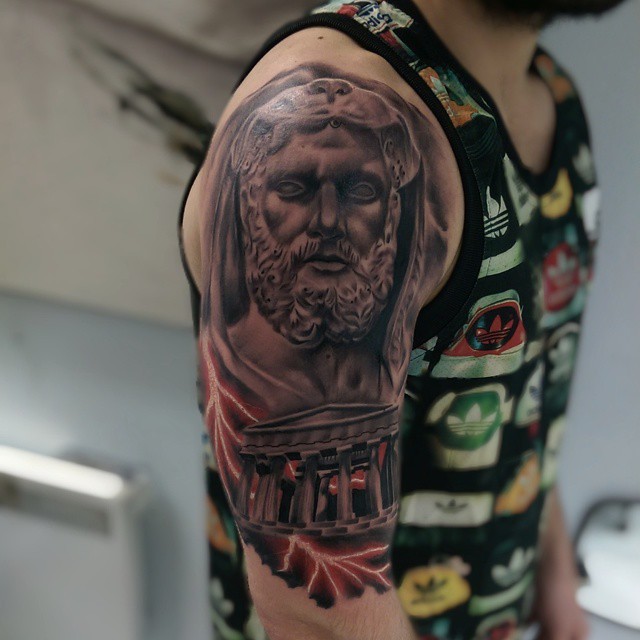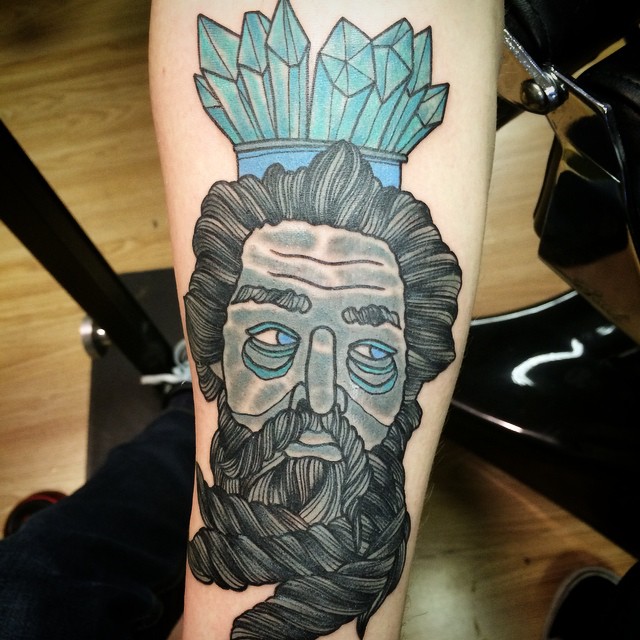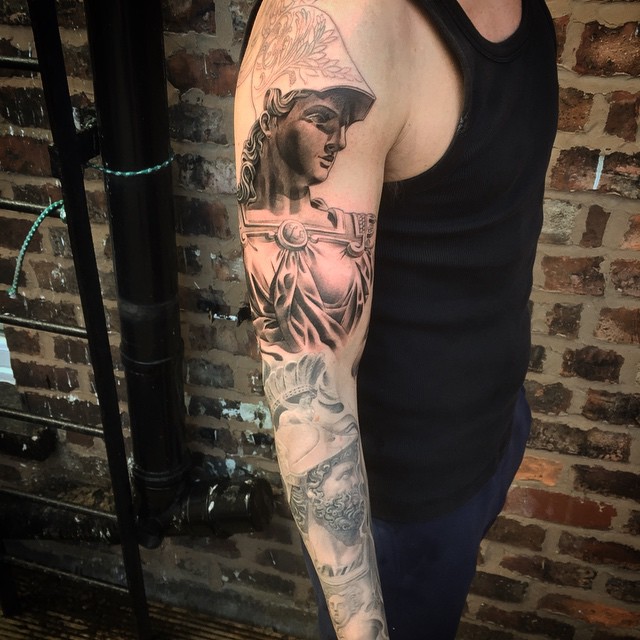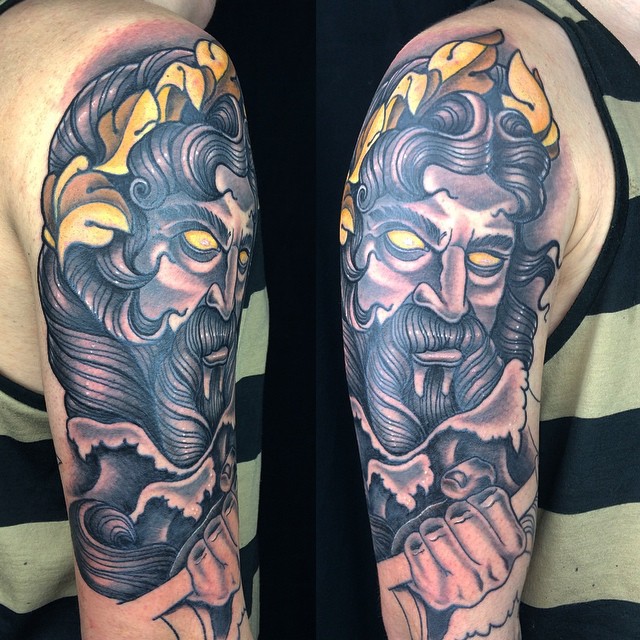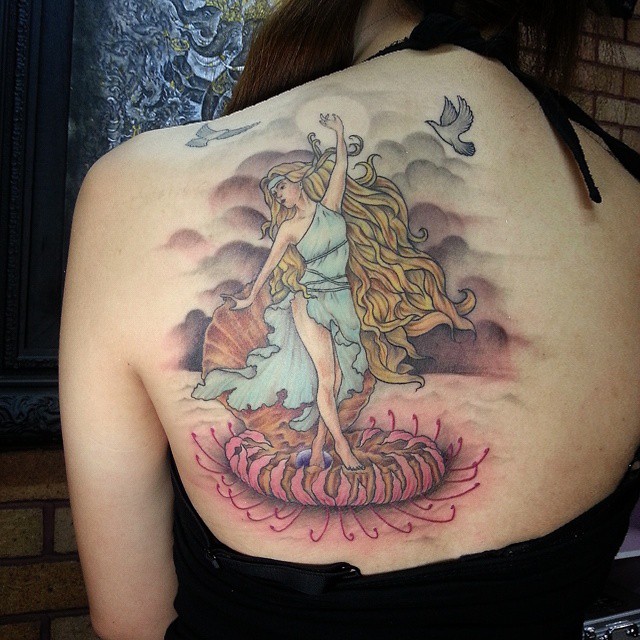 A word in Greek may also be added underneath the bird. The dove with a green leaf means hope since it featured when Noah sent out a dove to see if there was any dry land. The green leaf indicated dry land and was hope to Noah and the future of humanity.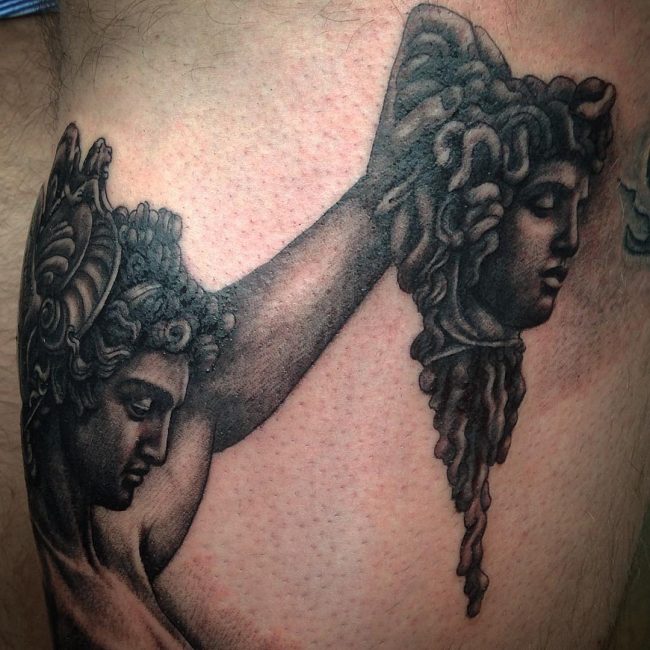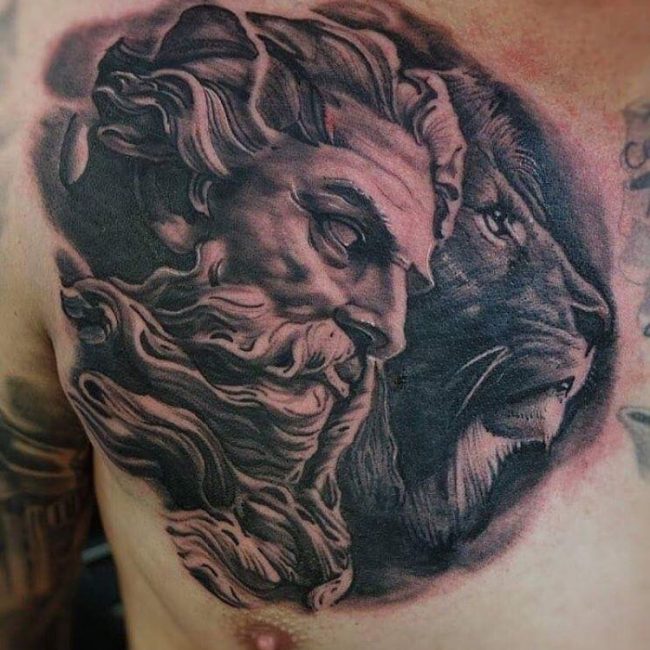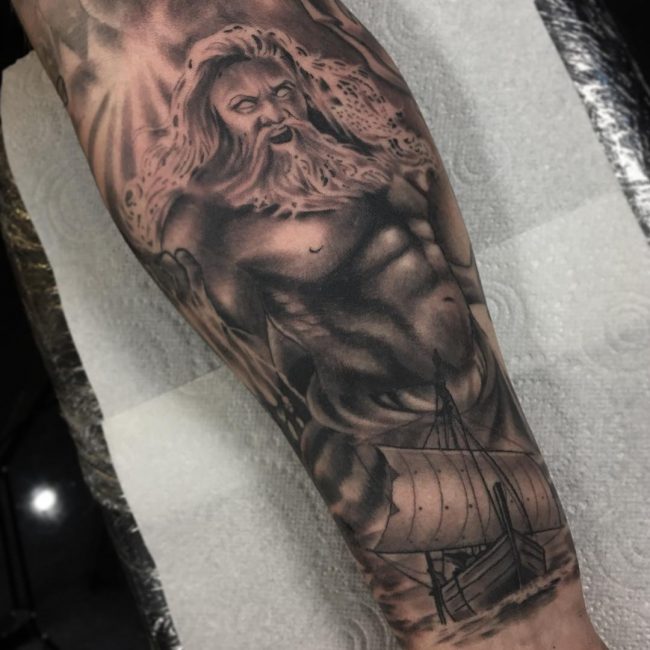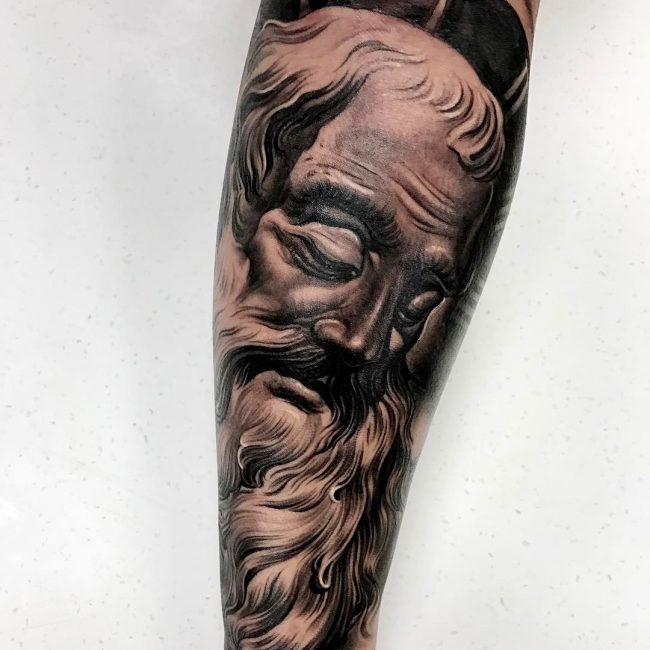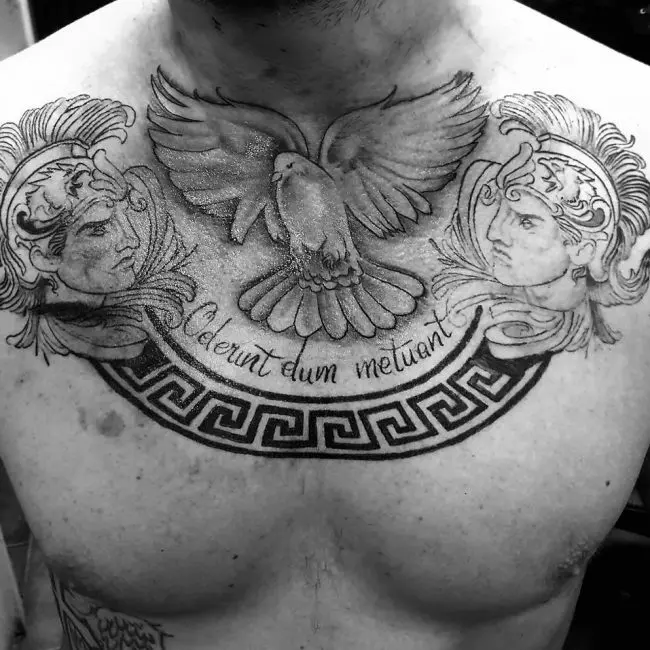 Greek tattoos often feature warriors. The Greeks had a lot of respect for their warriors and they praised the bravery and patriotism that the warriors displayed. One of the warriors that is a popular subject for Greek tattoos is Achilles.
He was the greatest warrior in ancient Greece.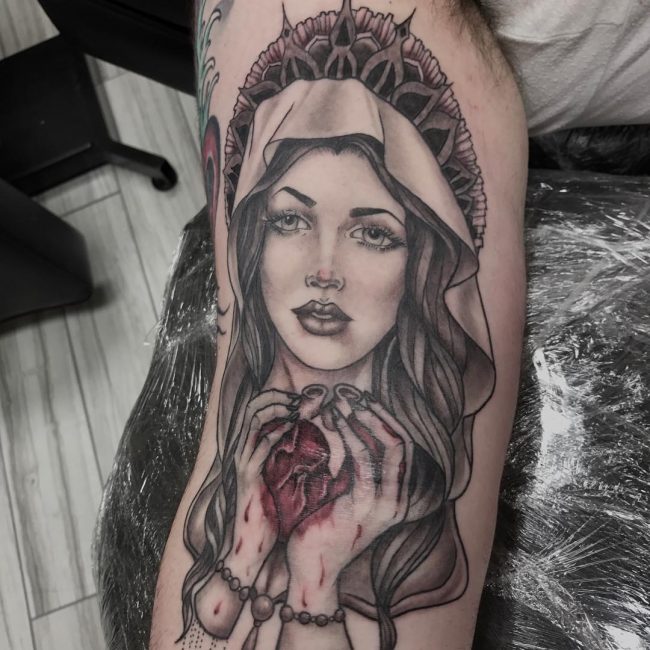 He was the hero of the Trojan war. Moreover, he was the main subject in the Iliad by Homer. A tattoo of Achilles means courage, strength and patience. It also indicates that one has a secret weakness like Achilles' heel. It is a tattoo full of movement and deep meaning.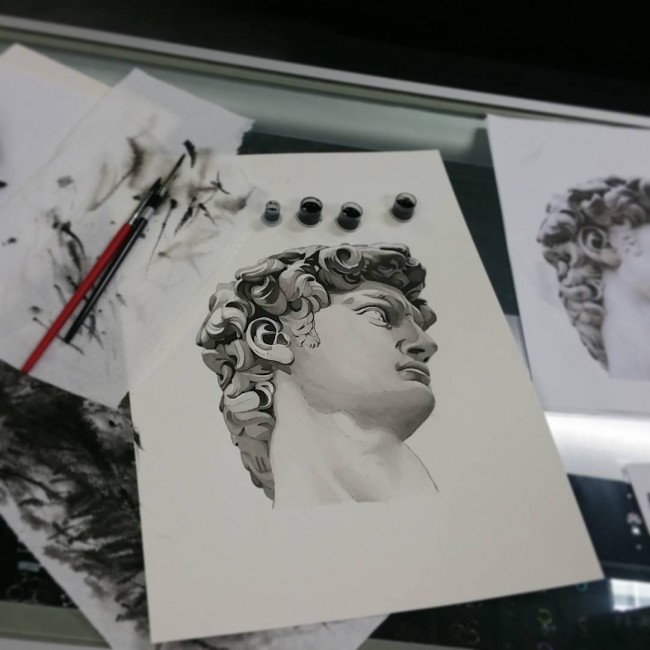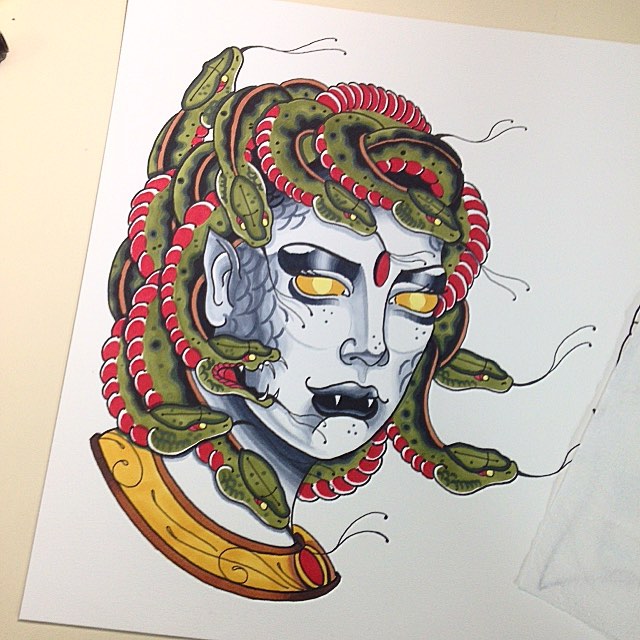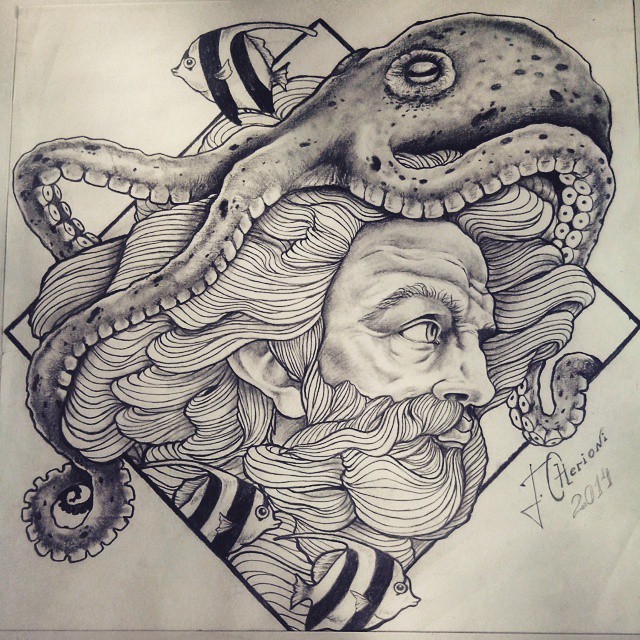 Greek tattoos also feature their gods and goddesses. The Greeks had a pantheon of deities that they worshiped. These were deities of various elements of life and the earth. One of the goddesses that is popular in Greeks tattoos is Aphrodite.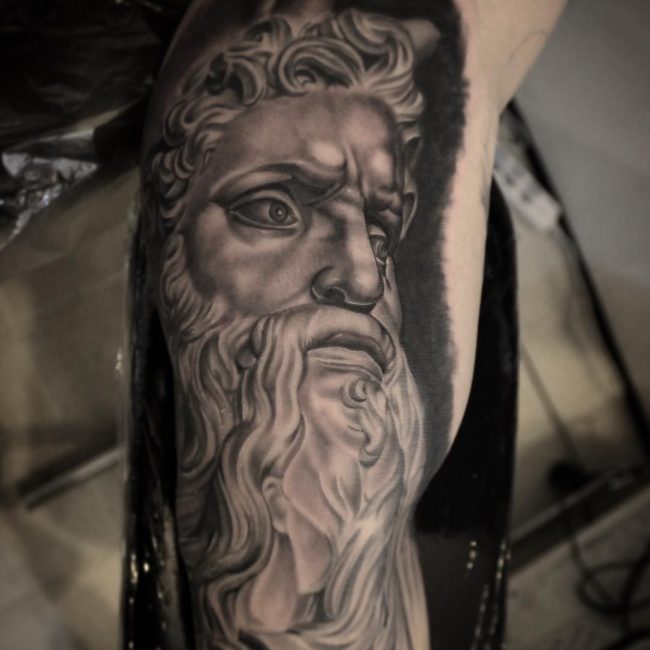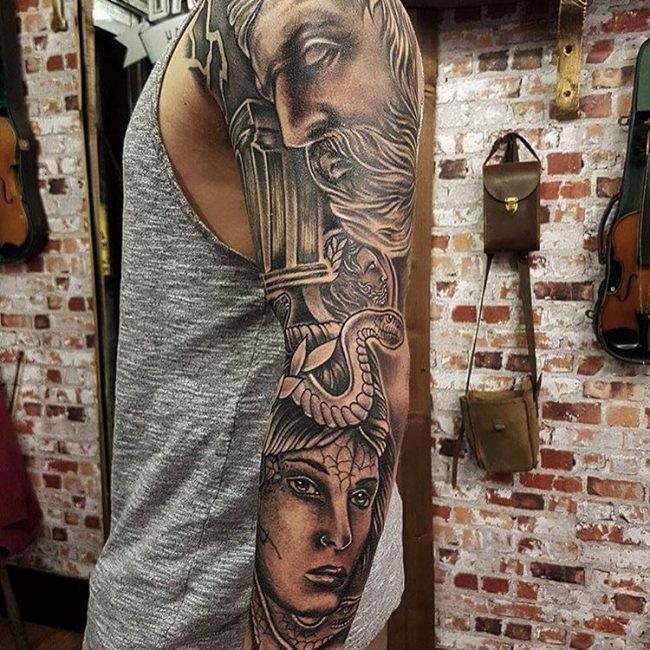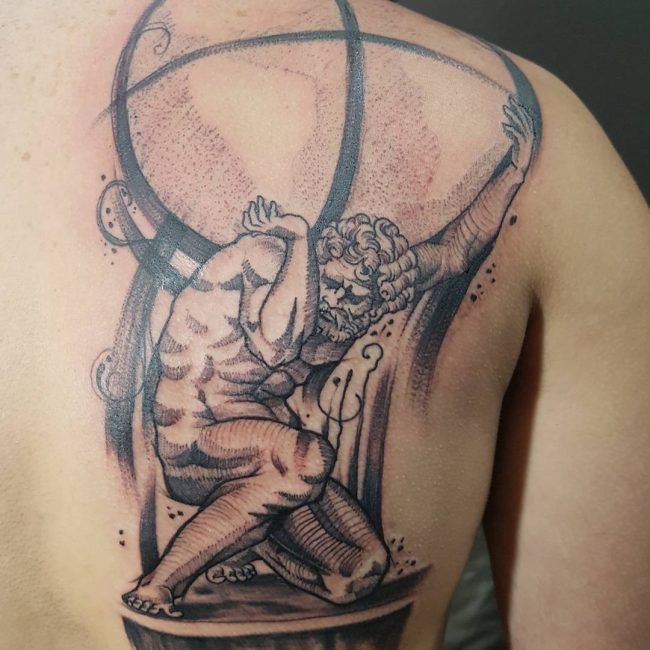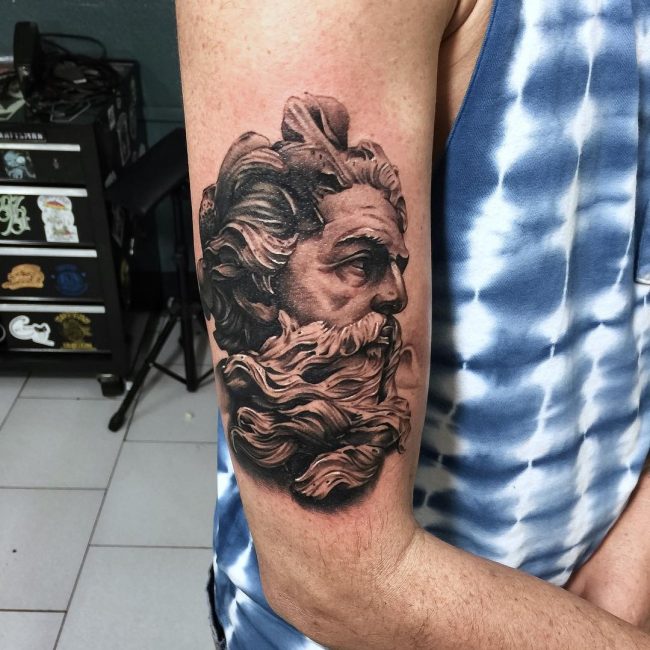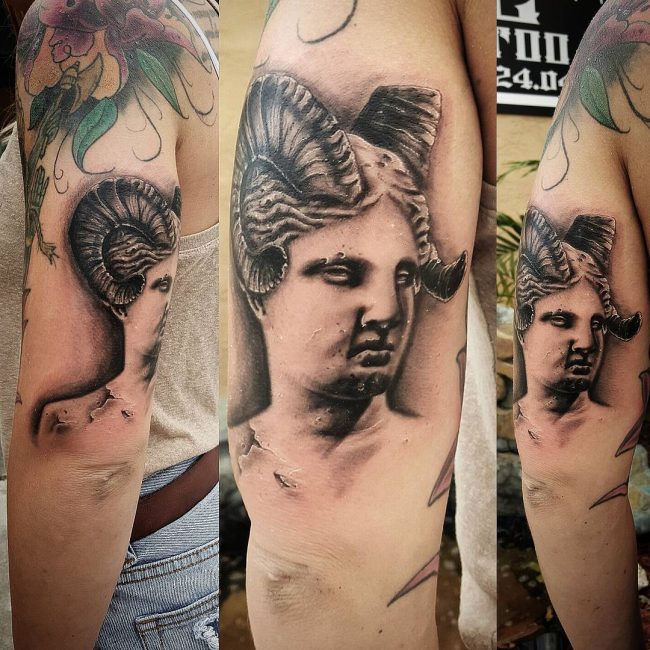 A tattoo of Aphrodite means beauty and love.
It means that the person wearing the tattoo wants to experience a life full of meaningful and happy relationships. There are many types of Greek tattoos. Read on to learn about some of these.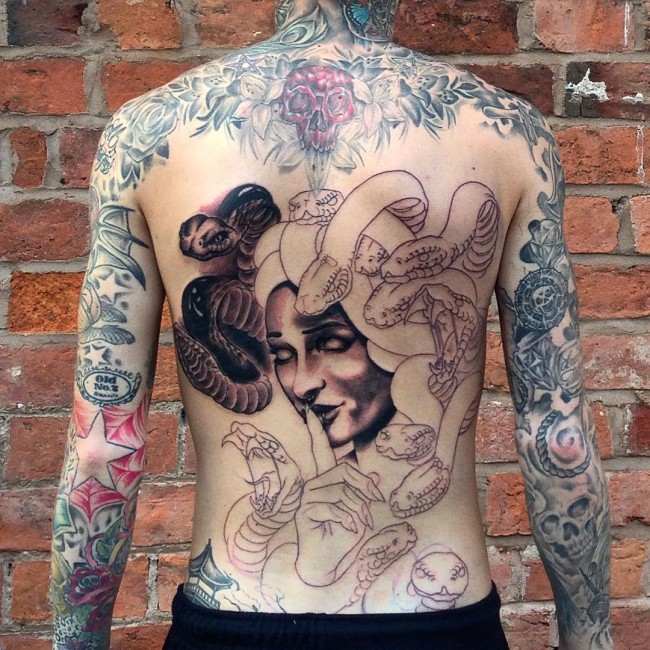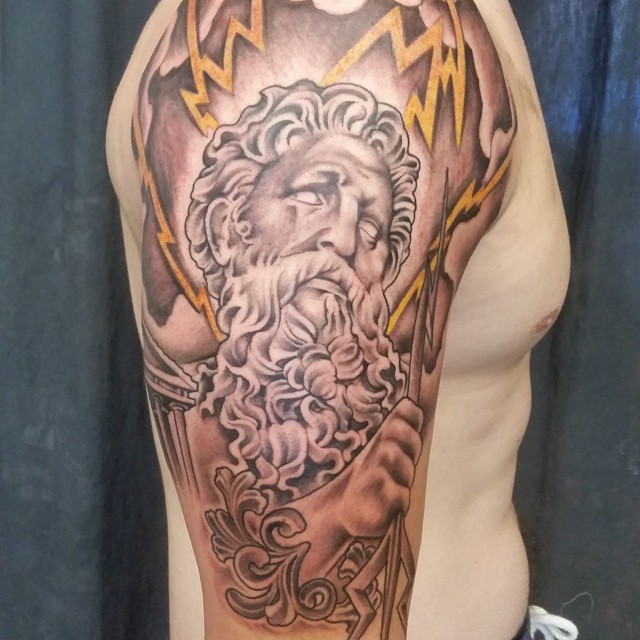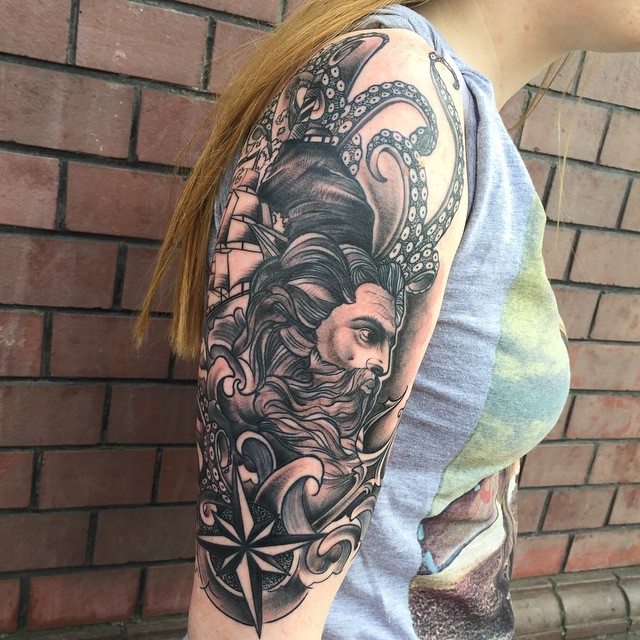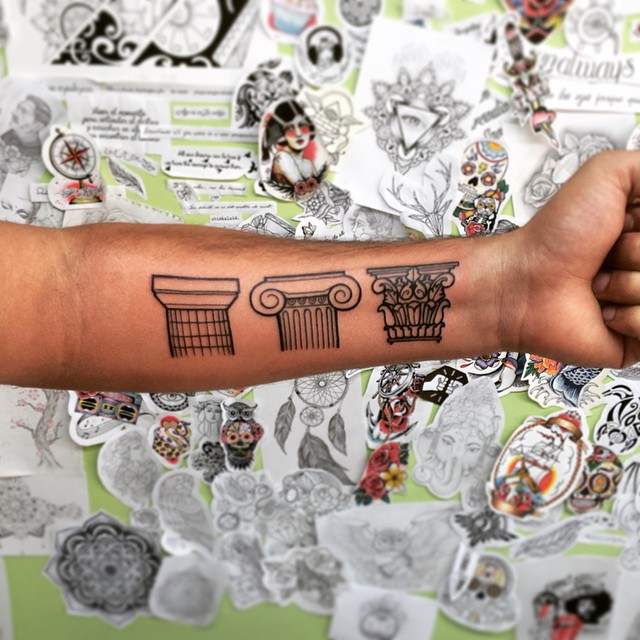 ---
back to menu ↑
Types of Greek tattoos
This type of Greek tattoos are drawn in black and gray colors. They don't have vibrant colors in them such as red or blue. These tattoos have images of Greek people or gods who express the emotions of courage, anger, loss or escape.
They are also drawn such that they have the proportions of real life humans. These tattoos are also very realistic. Greek black and gray tattoos are often medium or large in size. Thus, they are drawn on areas such as the upper arms, back, abdomen or chest. This type of Greek tattoos is unisex.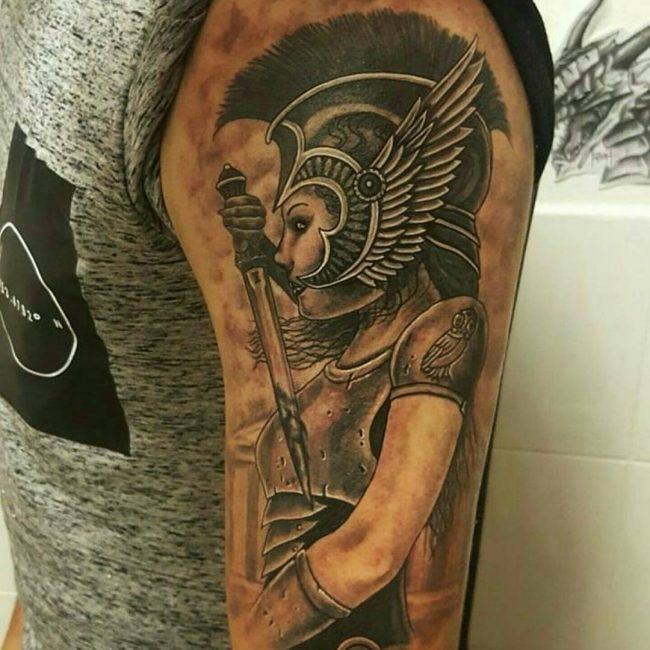 Thus, they can be worn by guys or girls. They are ideal for people whose tattoos have a realistic meaning.
This type of Greek tattoos are full of color. They are also drawn like the illustrations in comics. They are true to life and the subjects of the tattoos are drawn such that they convey emotions in the tattoos. The subjects of this type of Greek tattoos are often gods and goddesses.
They can also feature inanimate objects such as apples and armor. Illustration tattoos range in size from medium to large. As such, they should be drawn in positions where they will fit properly. When getting this type of Greek tattoos, it is advisable to choose a placement position where you can show it off.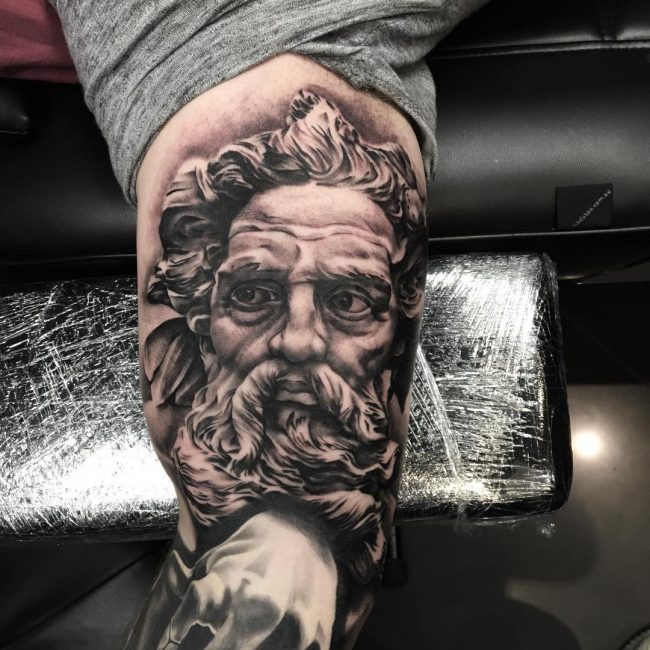 It is a great type of tattoo to show off due to its vibrant color scheme. Illustration tattoos can be worn by guys or girls.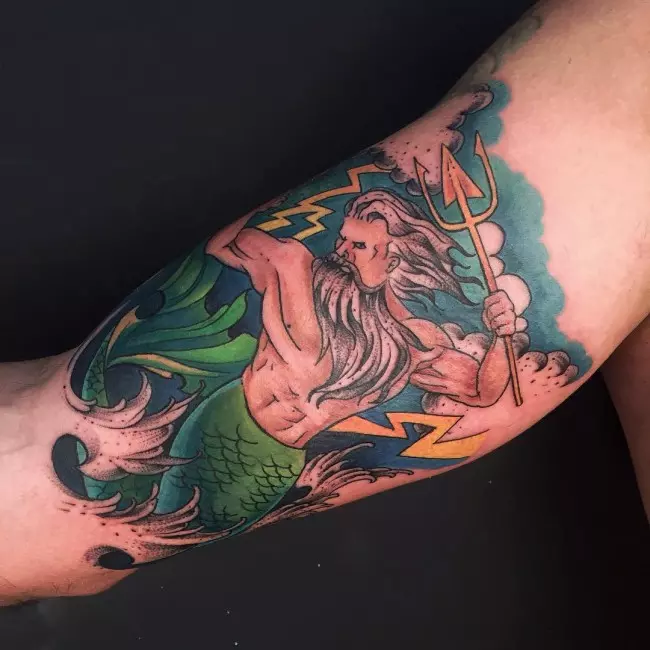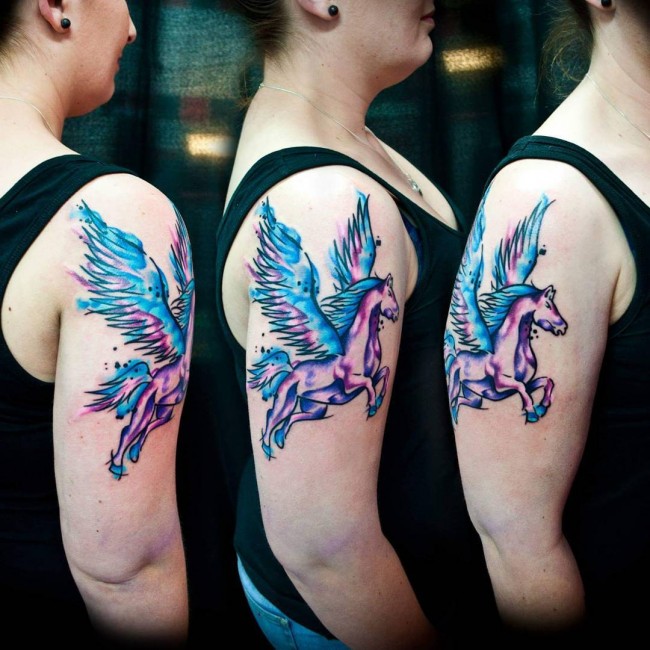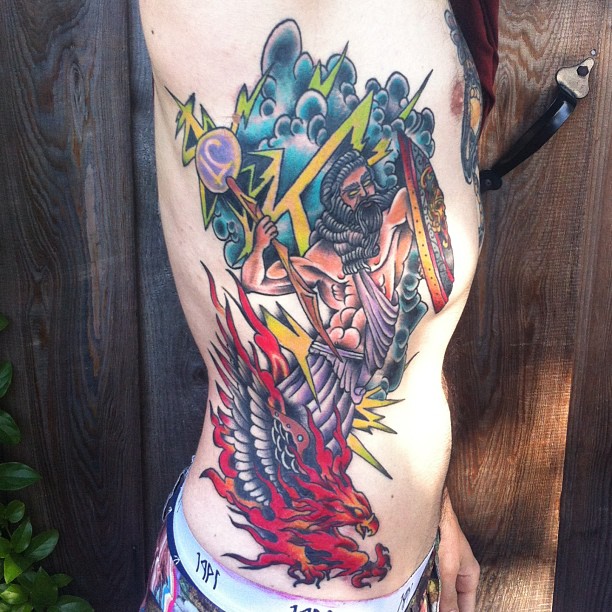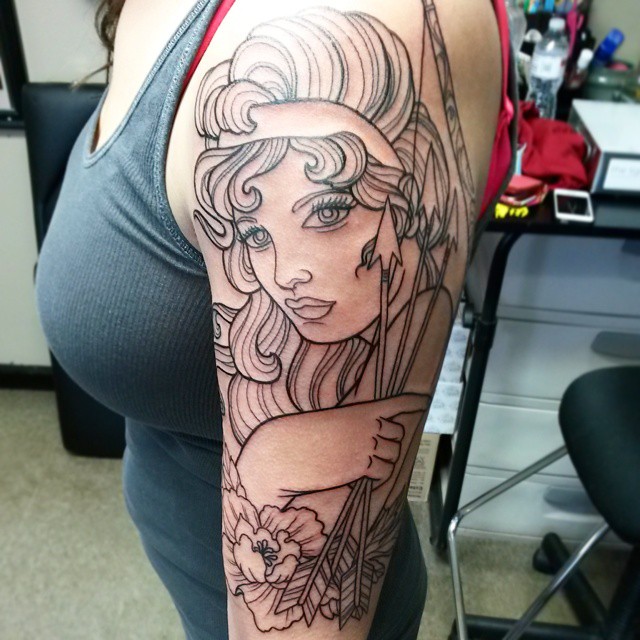 These tattoos feature subjects and objects drawn such that they are true to life. The characters drawn in these tattoos are so life-like that they look like portraits of the characters. This type of tattoos is often used in drawing Greek gods and goddesses.
The realism of the tattoos allows one to see the physical characteristics of these subjects as well as observe the emotions that the subjects are feeling in the tattoos. They can be done in color or black and gray designs. Some artists also combine black and gray with some dark red color.
This is used to give the character in the tattoo some divine nature. This type of tattoo ranges in size from medium to large in size. It can also be worn by guys and girls alike.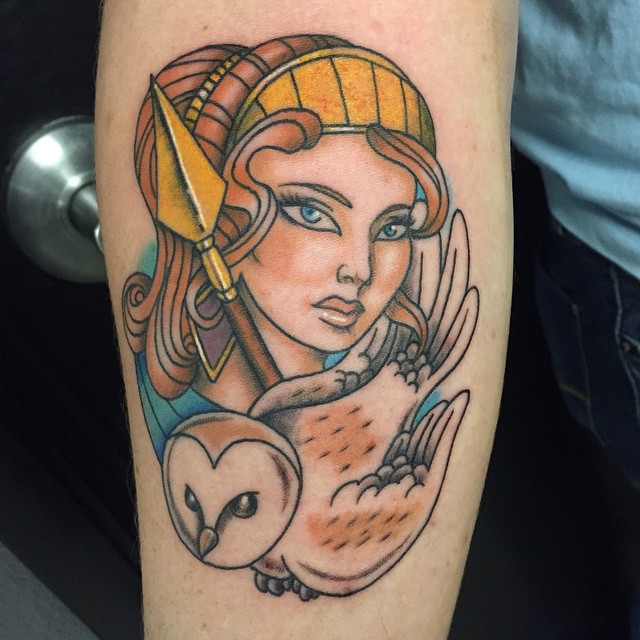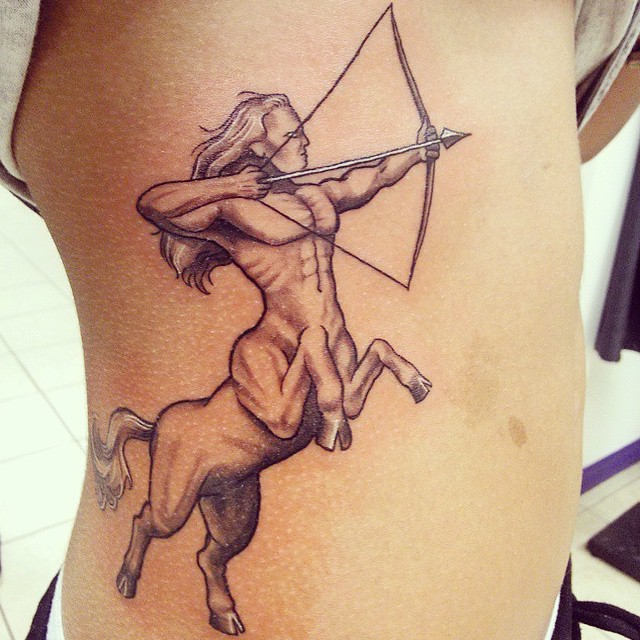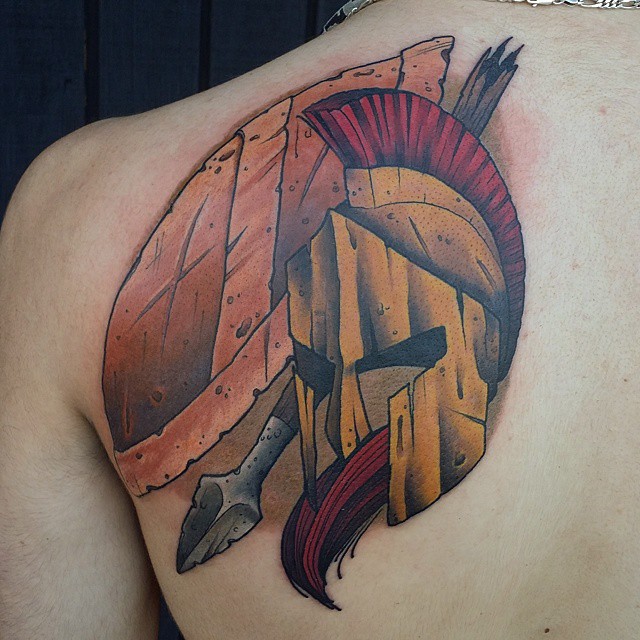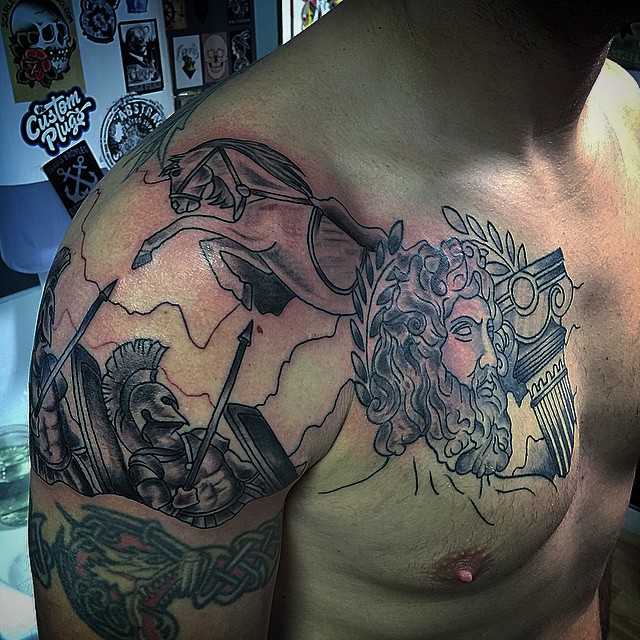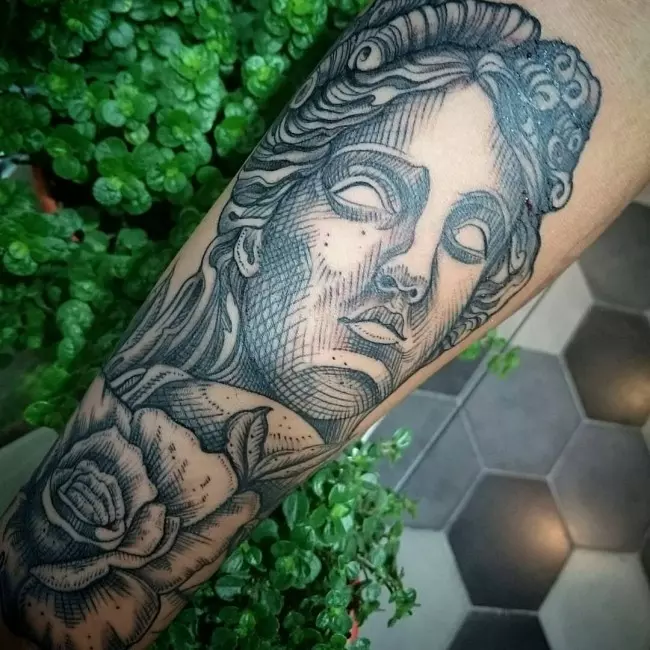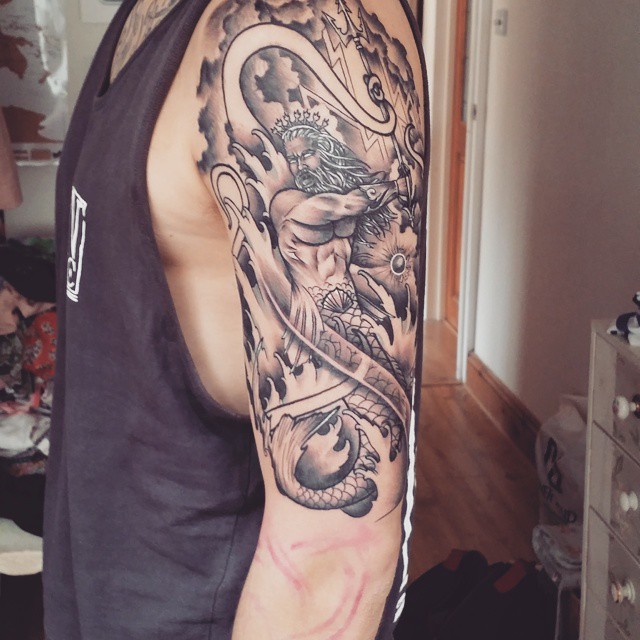 This type of Greek tattoo features symbols. These symbols have a meaning in Greek civilization. Essentially a simple looking type of tattoo, the symbolic tattoos feature Greek words or letters inside a geometrically shaped border. The border can be a circle or a diamond.
Due to their simplistic design, this type of tattoo can be drawn on almost any part of the body. It can also range in size from small to large. This type of Greek tattoo allows for great freedom of design. It is also neat and pleasant to observe. This type of Greek tattoo is unisex. Thus, it can be worn by girls or guys.
These are some of the types of Greek tattoos that one can get.