30+ Amazing Faith Love Hope Tattoo – Designs & Meanings (2019)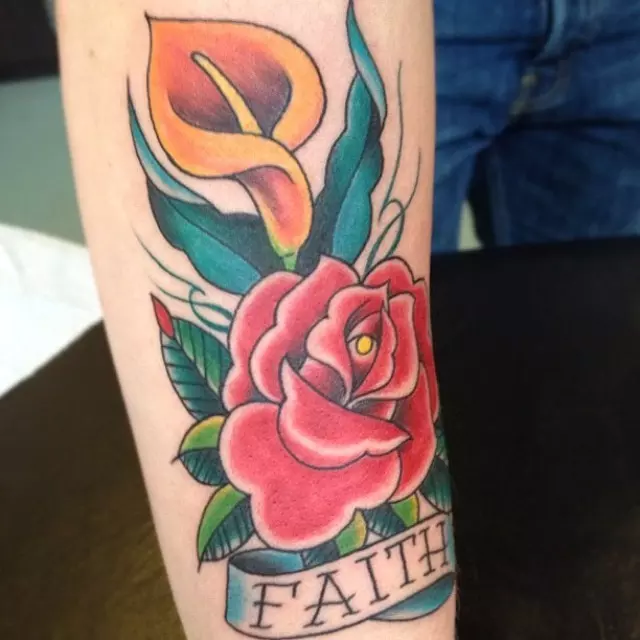 Faith is an integral part of the human culture, and so people are always finding new to express it. One way to show your faith is something is through inking yourself since a tattoo is a permanent symbol.
The need to have a permanent mark on one's body as a way of expressing themselves is what led to the development of the faith tattoos. However, there is no one blanket meaning given to these tattoos as they take different meanings depending on the wearer.
Contents: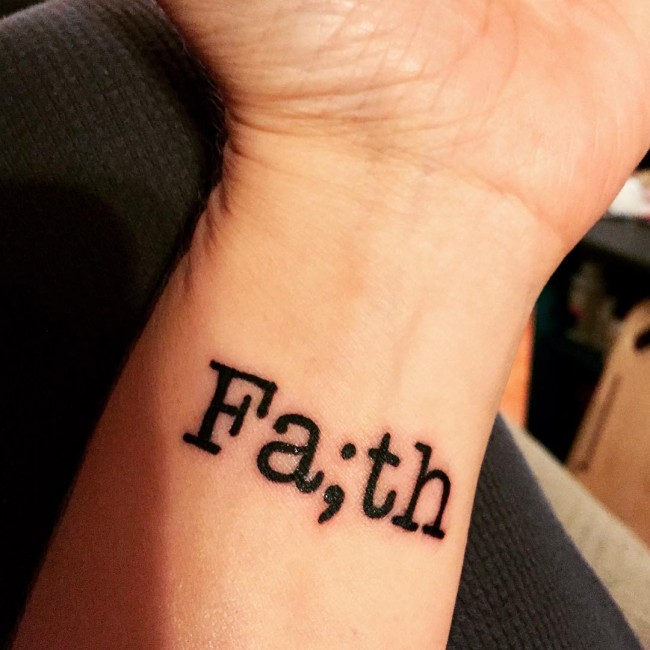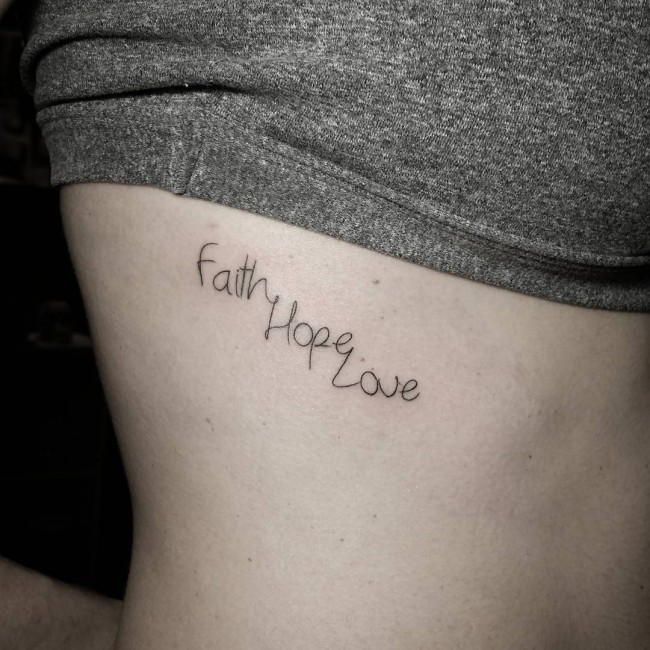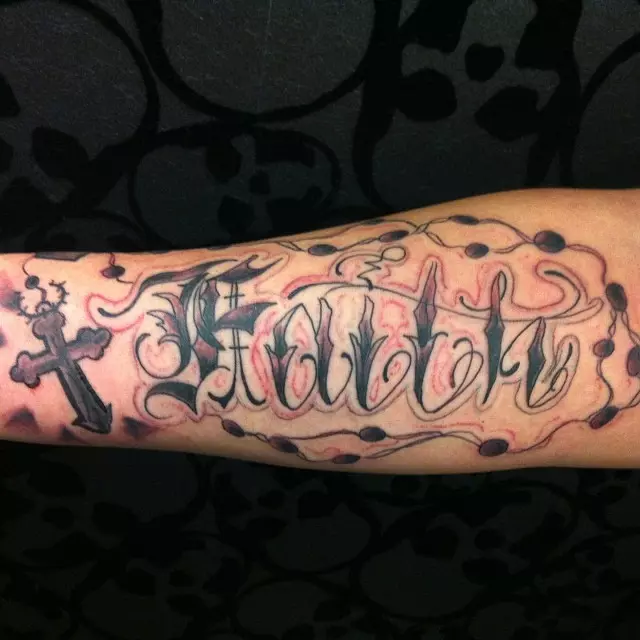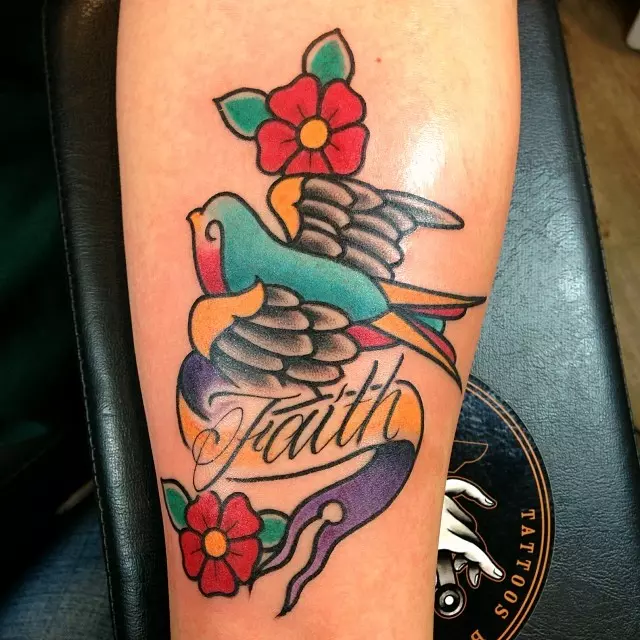 Meaning
The tattoos can be used as a symbol of religious connotation. In one type of this tattoo, there are three elements that are the crucifix, the heart of Jesus and a rising dove. The cross symbolizes the hardships that Jesus had to go through for the sake of humanity whom he had faith in.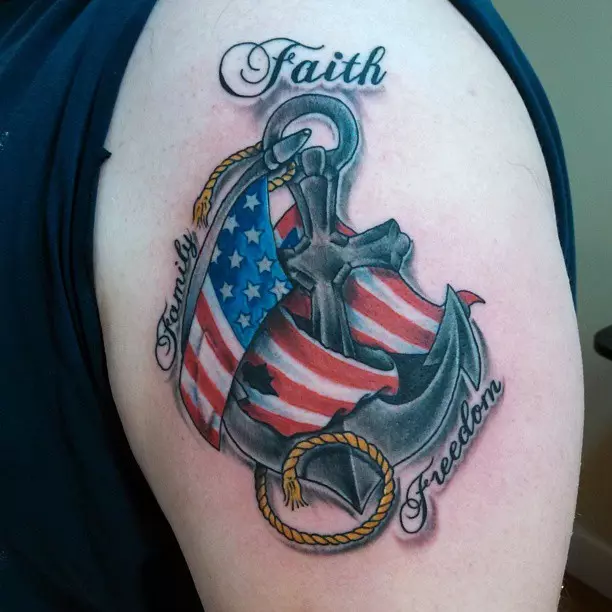 The heart can be used to show the immeasurable love that Jesus has for mankind while the rising dove shows the hope that He gave mankind. You can get this tattoo to mean that you believe in Jesus or Christianity, and you have faith in what they represent.
The tattoo can also be used as a sign of religious devotion and commitment.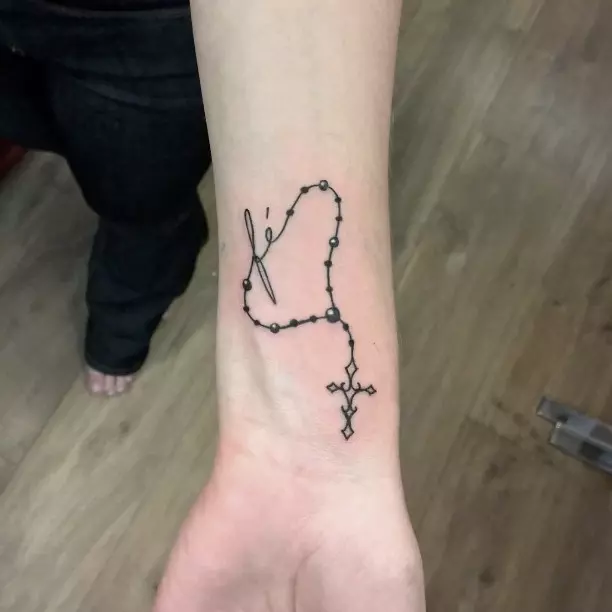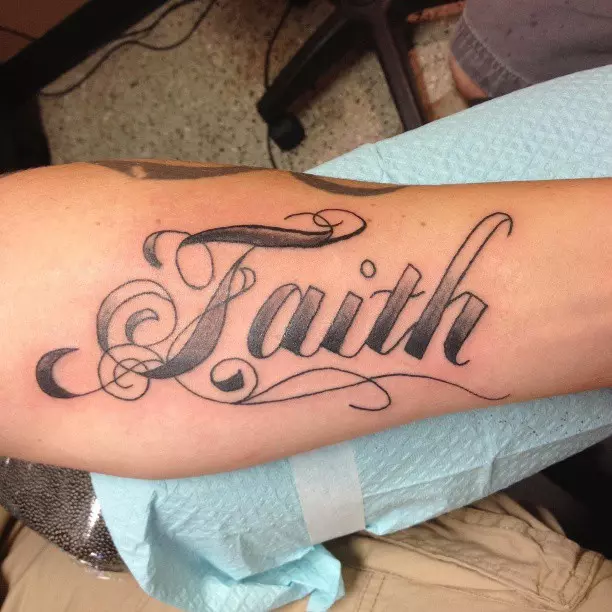 Besides from showing your devotion to a particular religion these tattoos can also be used to demonstrate that you believe in something. This can be anything that you sincerely believe in for example a venture or a particular course.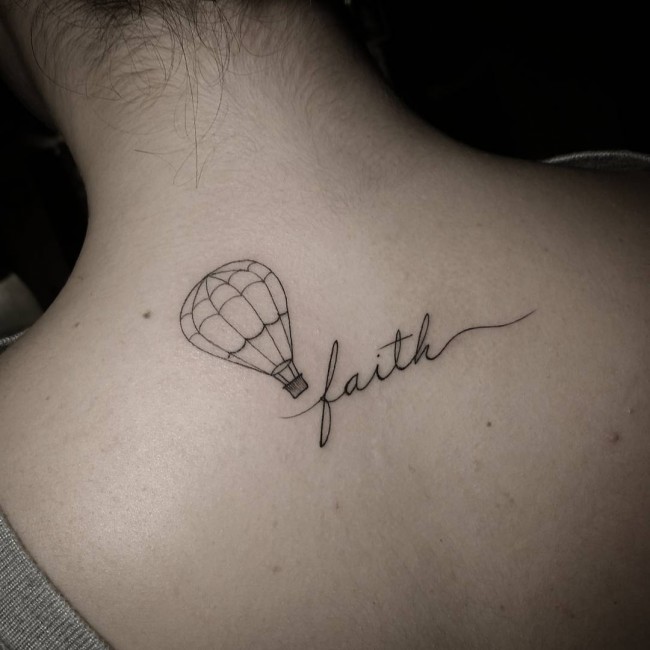 It's rare to find someone who truly believes in something and so they few that do will often want to show this using a tattoo. Other meanings of these tattoos include love, trust, and hope. Hope and faith go hand in hand, and so you cannot have hope in something if and lack faith in it.
These tattoos can also be used to show that you trust someone, for example, a partner or anyone else that is very close to you.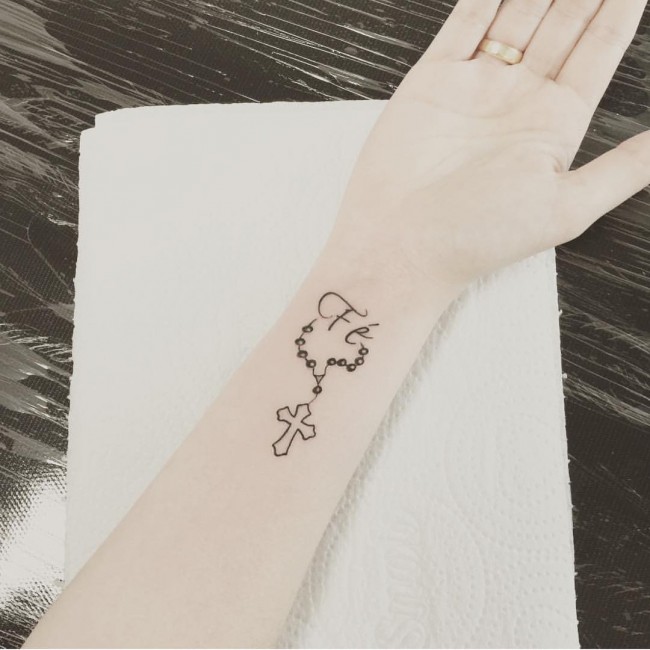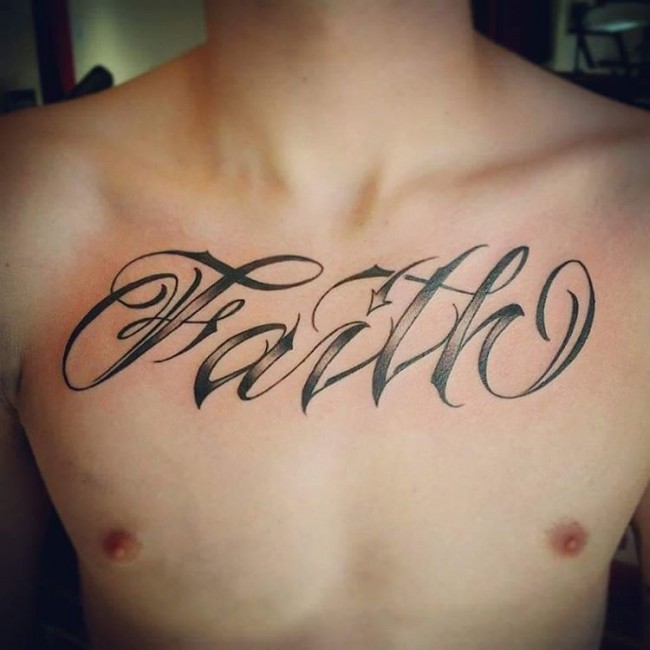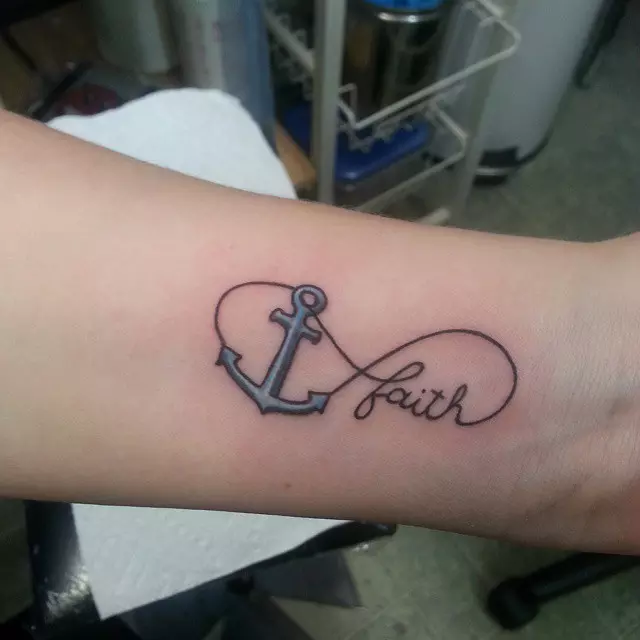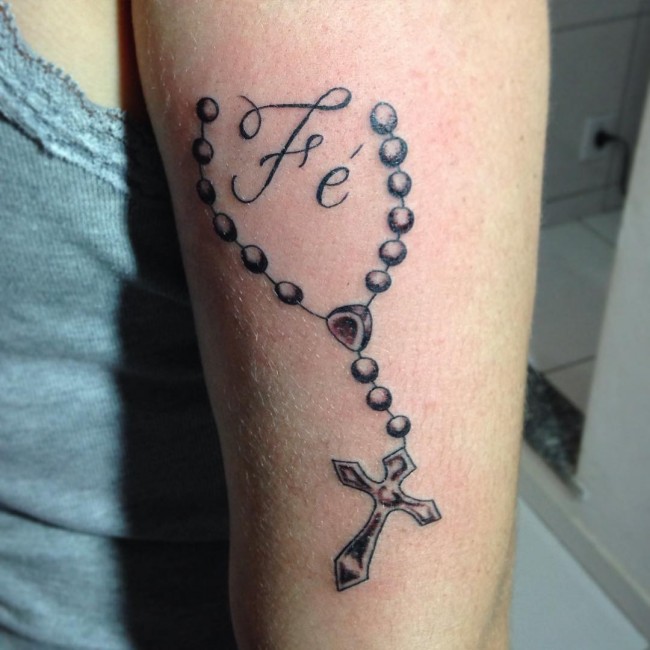 ---
back to menu ↑
Placement
There are a few other tattoos if at all any can look better than these when placed behind the ear. When placed behind the ear it is possible to cover it up in case your work environment does not allow for tattoos.
The only shortcoming with this location is that you can only have small tattoos since there is not enough space.
The wrist is a good placement area for any font tattoo, and many these tattoos fall into this category. When drawn correctly a wrist faith tattoo will always look outstanding and add these to the numerous advantages of wrist tattoos, and you will see why you should consider it for your next tattoo.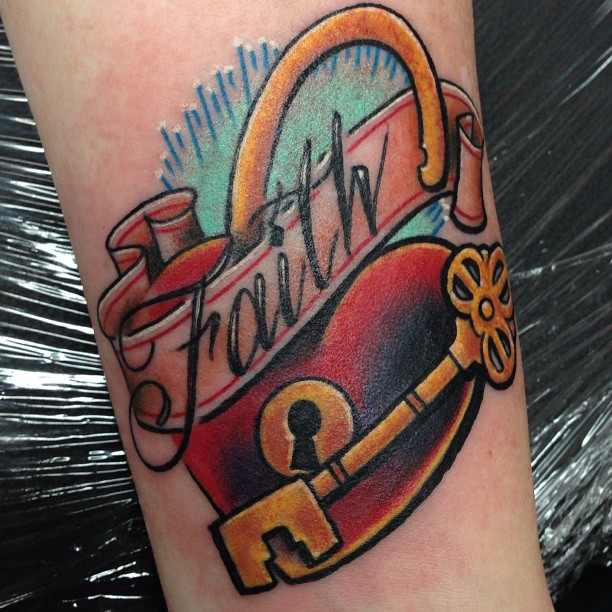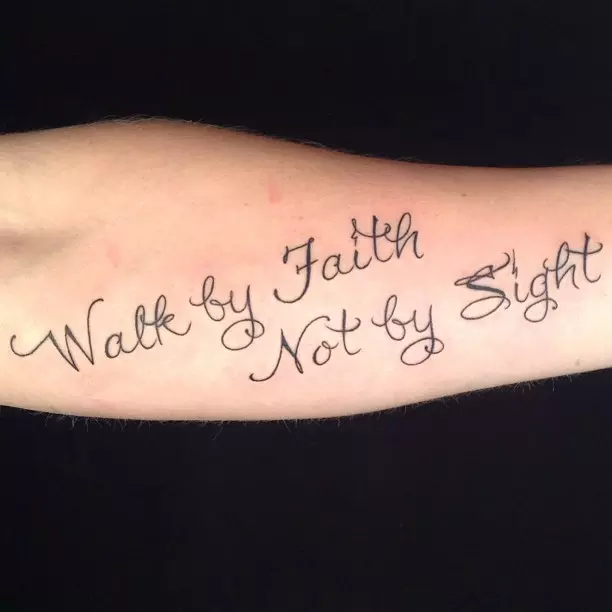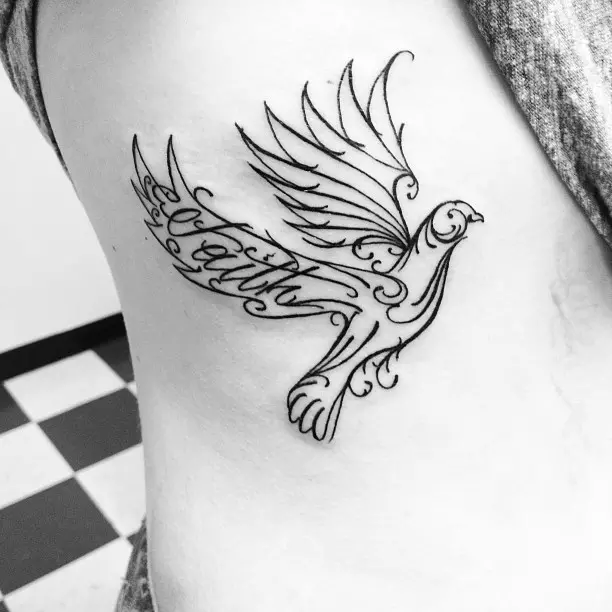 This is a good placement area especially for men who have well-built biceps and like showing them off. To make your biceps look even more fantastic, you should consider having them tattooed. However, if you do not like showing off your muscles, then the visibility of your tattoo might be an issue for you.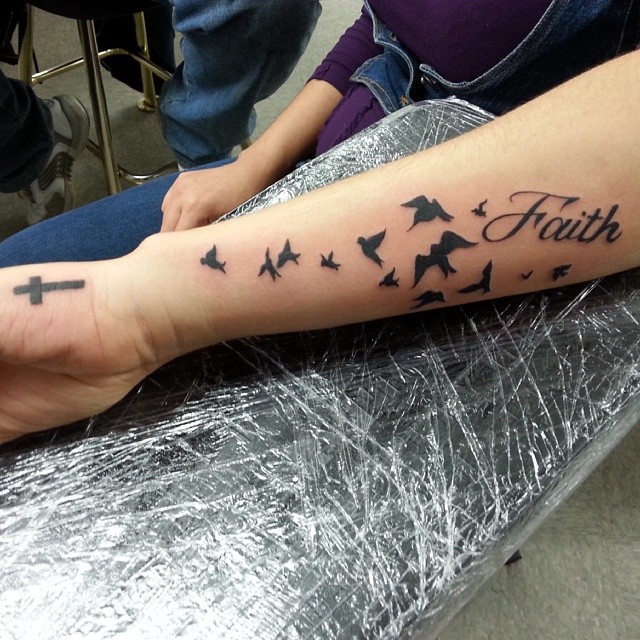 A faith tattoo on the side of your ribs can be used to make a bold statement and also for religious symbolism. It is believed that Jesus was speared in the ribs during his crucifixion. For Christians, this can be a good place for your tattoo if you want to show your faith or any other religious meaning.
It's not always a good idea to put a tattoo on the neck because it will be a permanent mark but if you are sure you want one then it can be an excellent placement location. The back of the neck is better than the front side, and when you have your tattoo here, it will always be on display for everyone to see.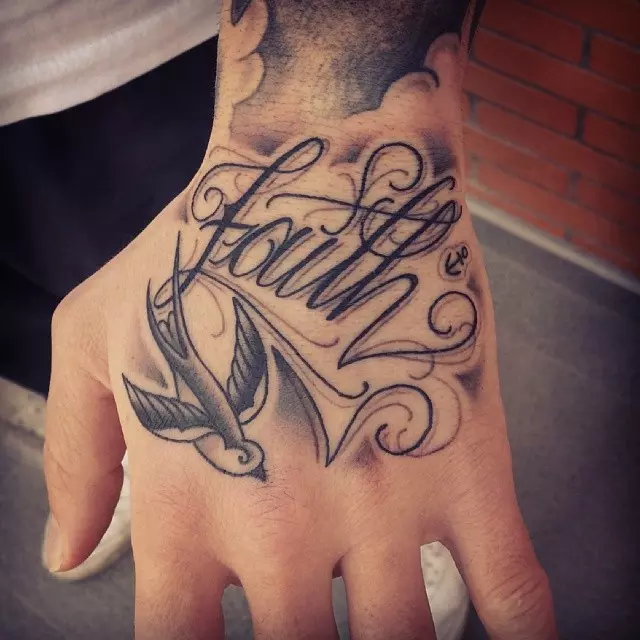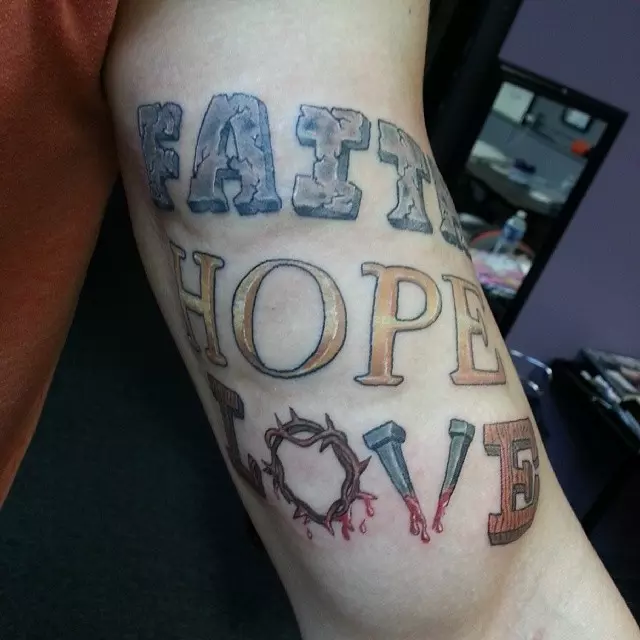 ---
back to menu ↑
Types of Faith Tattoos
The message that this tattoo is used to pass across is of more importance than how it is drawn as it can take numerous designs. This tattoo is used to symbolize that it is only through infinite faith and love that one can be able to realize their purpose for existence.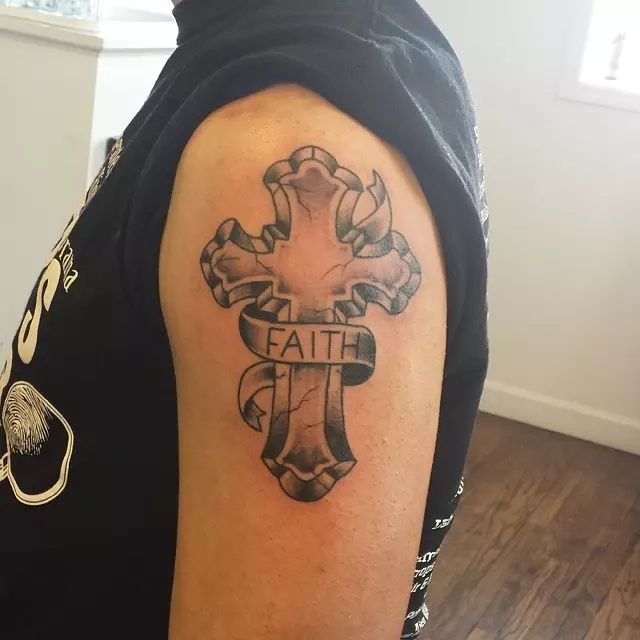 Tribal cross faith tattoo:
This tattoo gives these types of tattoo some coolness using the popular tribal patterns. The bold tribal art is one of the most widely used tattoo art and their ability to make any tattoo look amazing is perhaps the reason for their popularity. The upper arm is one of the best places to have your tribal cross.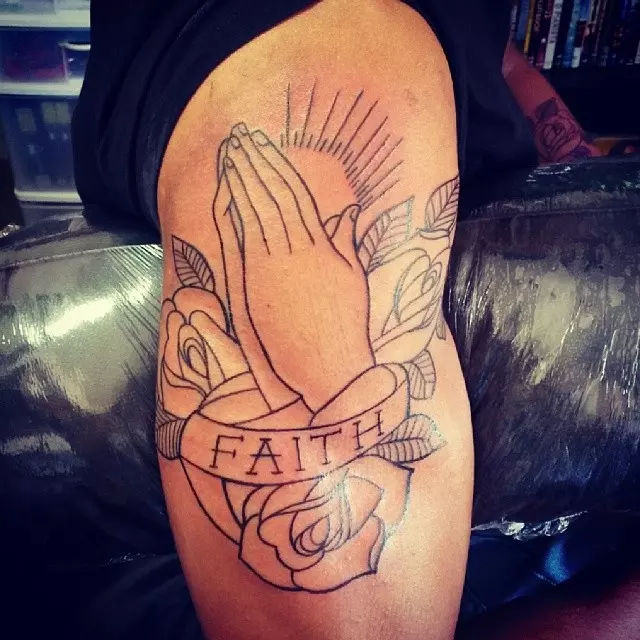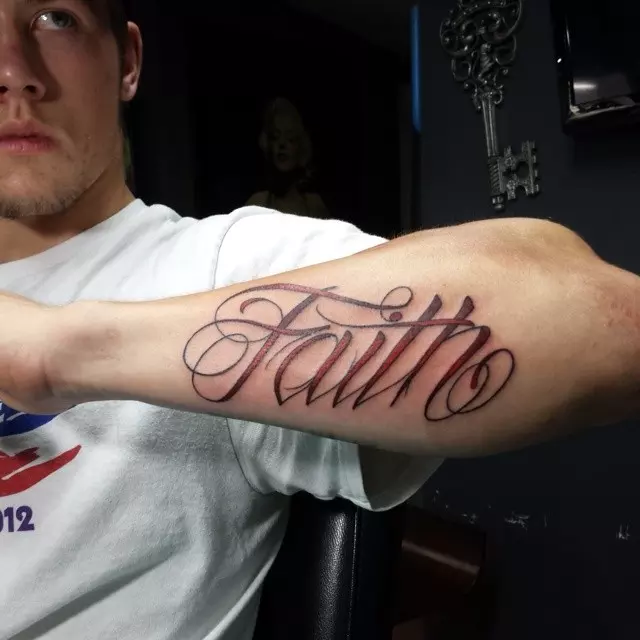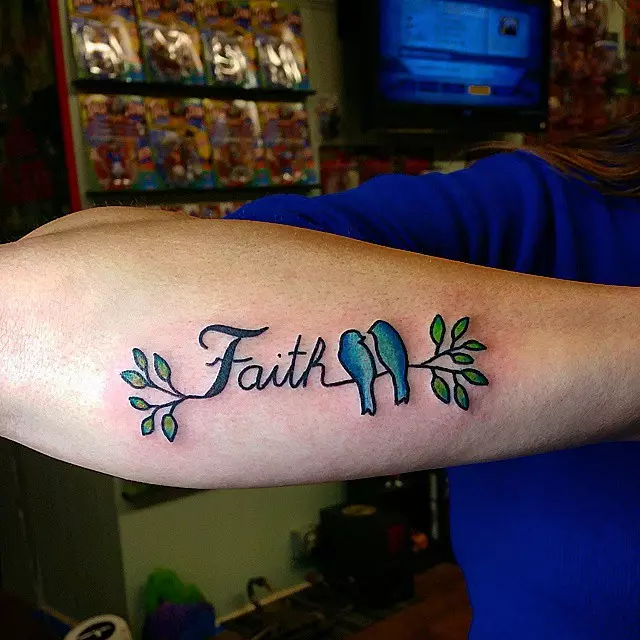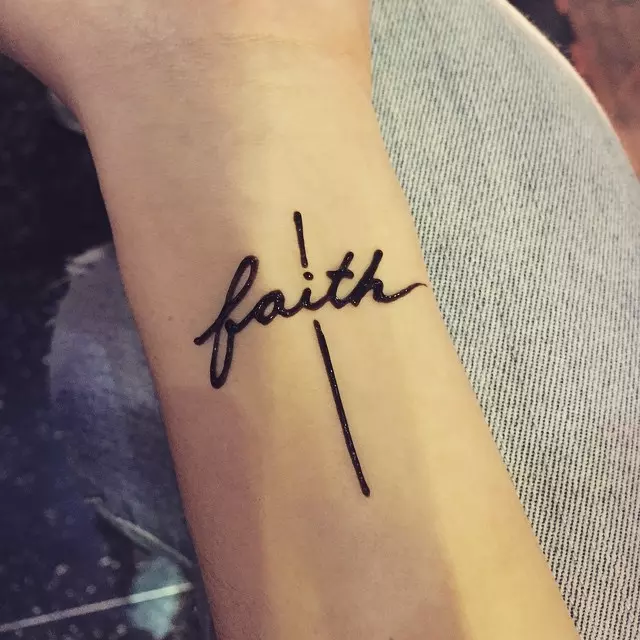 The book of Corinthians in the Holy Bible states that only love, faith and hope will last forever. This type of tattoo can be used to show this message but the best thing about it is that there are numerous designs to choose from.
One such design is drawn in a way that the words can be read from any side even from an upside down position.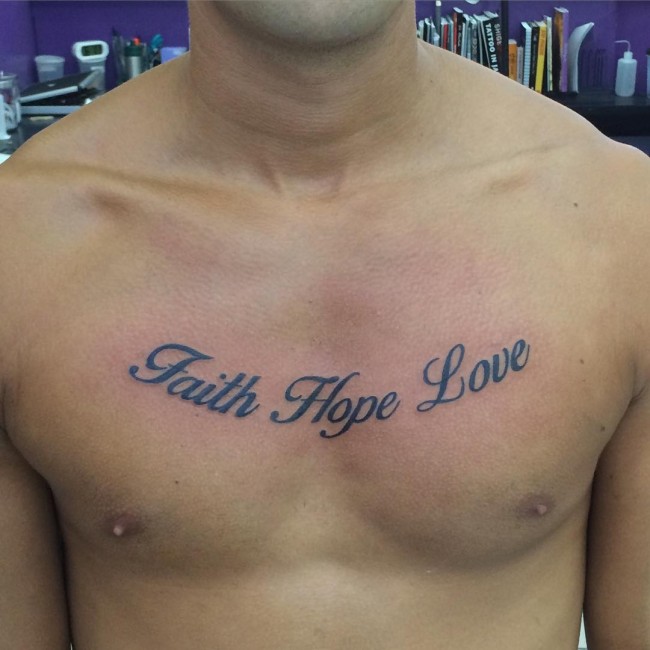 This can be any other type of faith tattoo, but the only difference is that beneath the image there are a few words from the Bible or a reference to a Bible verse. Although you can ink any scripture that you like, most people make a reference to Hebrews 11:1 which speaks about faith.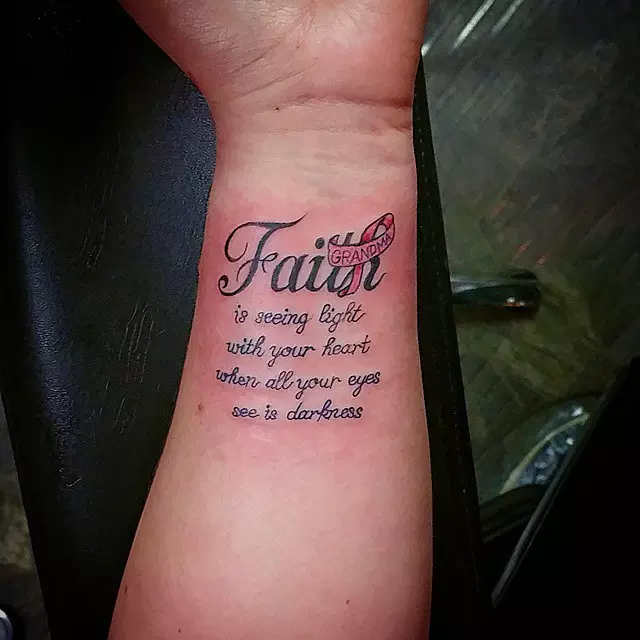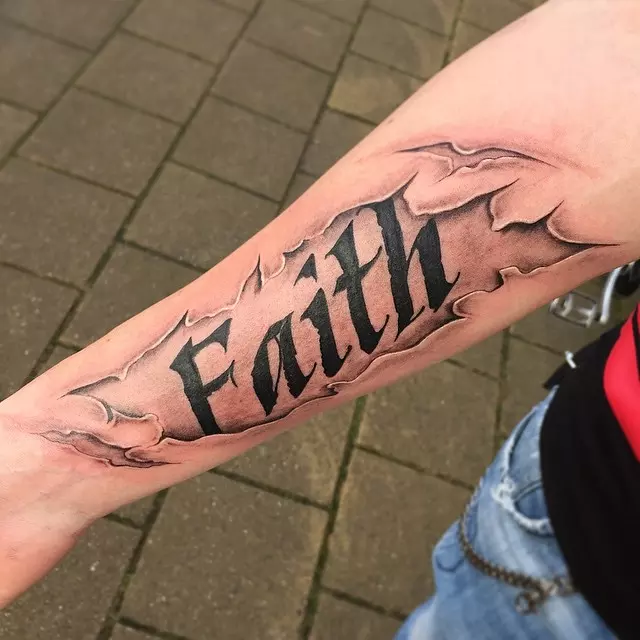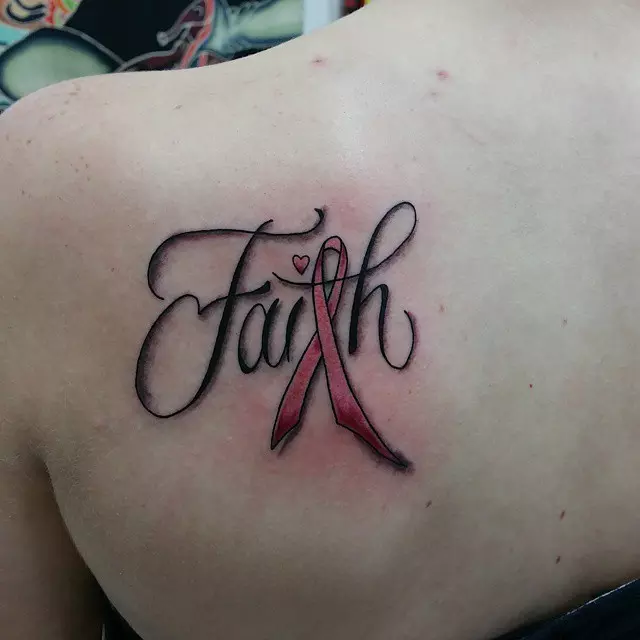 In this type of tattoo a butterfly is drawn above or below the word faith. The butterfly looks like it's about to land on the word or it looks interested with the word. A butterfly is a graceful creature, and it can be used for various meanings in a tattoo.
In this tattoo word, faith are spelled out as part of the Christian fish. The word usually forms the bottom of the body of the fish. Although this tattoo can be used to shows one's faith in Christianity, it can also be used to give the Christian Fish more meaning.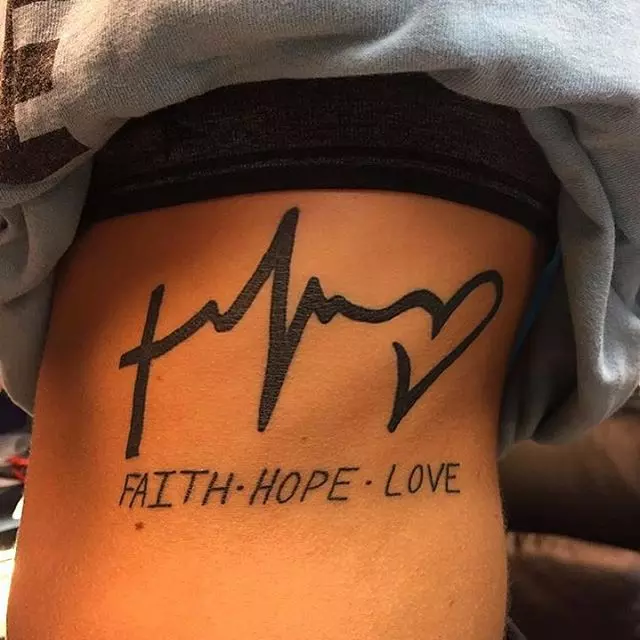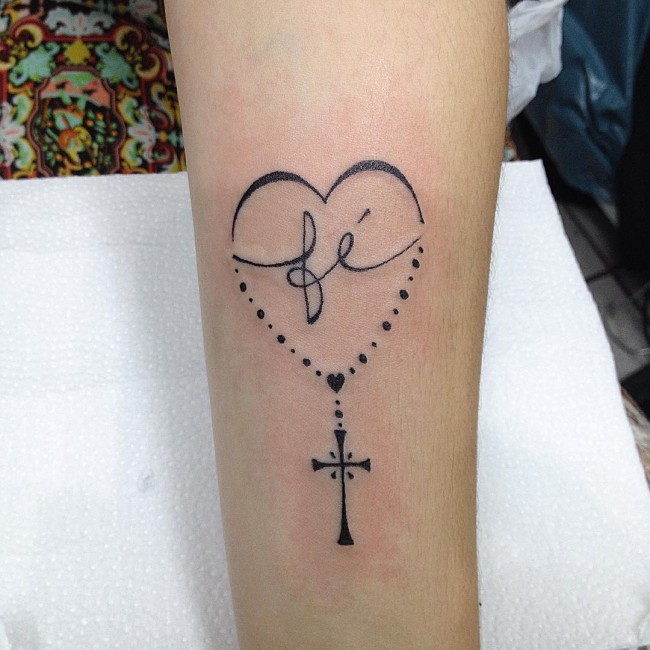 North Star, Wings and Faith:
This tattoo is made up of a north star with a wing on each side and the word Faith written above it. This type of tattoo looks great when placed on the back but you can have it anywhere else you want.
Hope and Faith on the wrist:
This is a beautiful and unique tattoo. It is inked on the inner wrist with the word Hope on one wrist and Faith on the other. You can a few stars around the two words to make your tattoo more beautiful.