70+ Famous Portrait Tattoos Designs & Meanings – Realism of 2019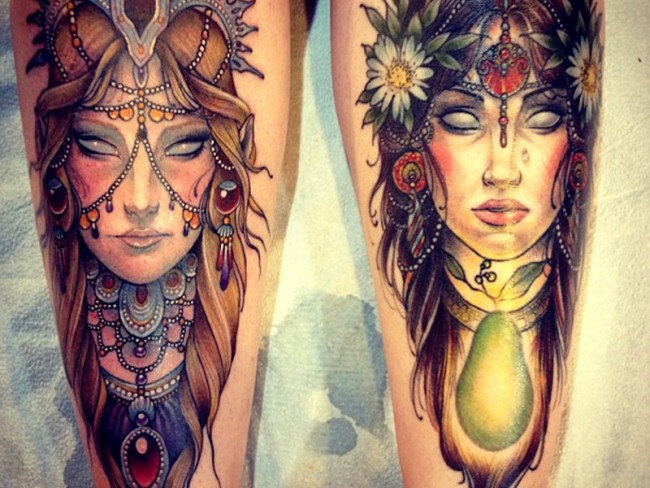 One awesome tattoo that one would consider having is the portrait tattoo. They have a long history and have been common for a long period of time. However, there is a misconception that these tattoos are those tattoos with an image of a person.
In real sense, a tattoo drawn that is photo realistic can be considered as portrait tattoo. The misconception has resulted to people having only tattoos with photos of individual and rarely will you find a person with photo realistic tattoo of an animal referring it as portrait tattoo.
Contents: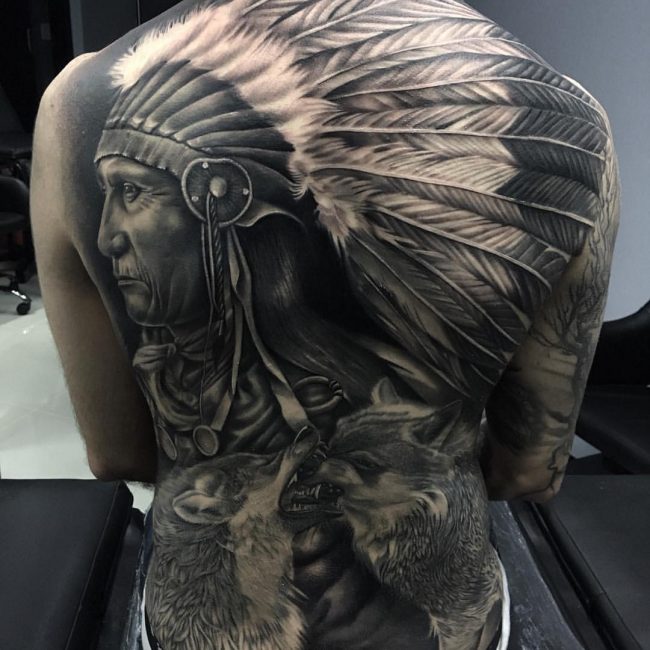 When considering having a tattoo, it is important to be creative enough so that you don't come up with one that will be amusing thereby frightening the audience. In the past, these tattoos were used by some communities to call some spirits.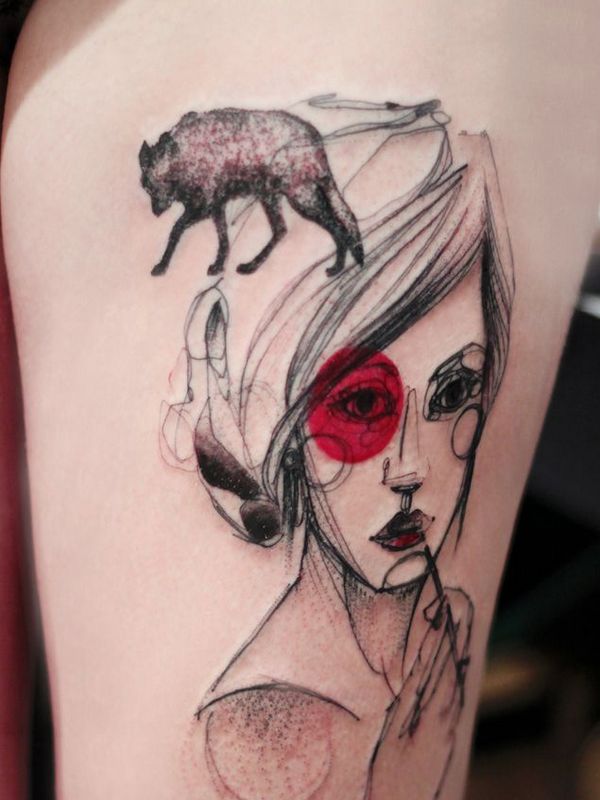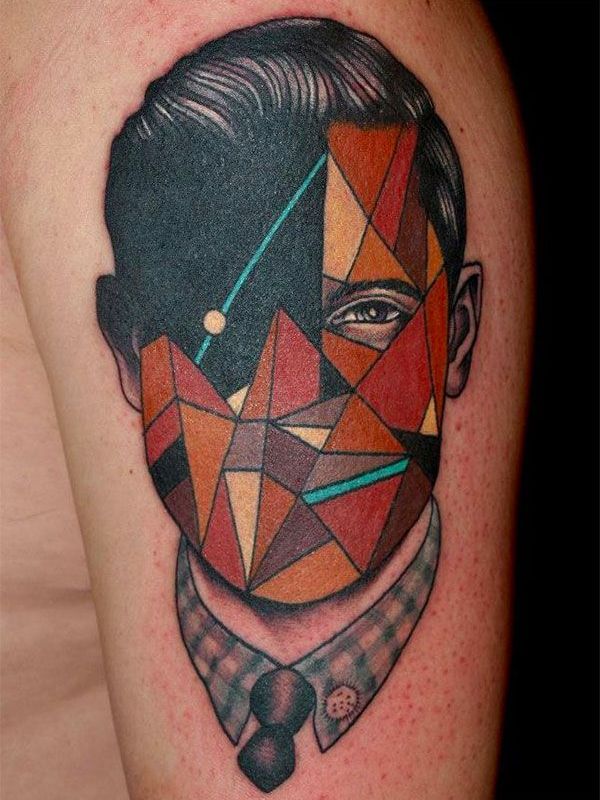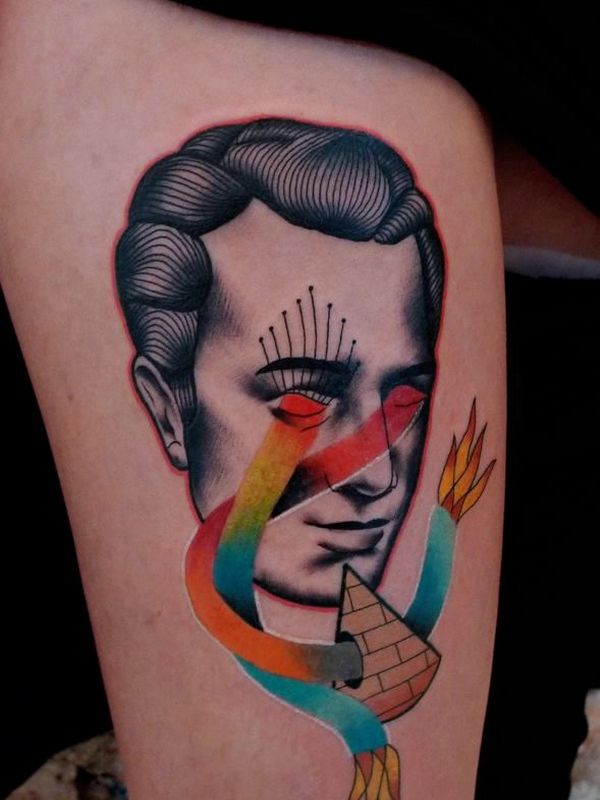 They would believe once you have the image of person who died some time ago, the image will call his or her spirits and these spirits will either offer protection or assistance in times of trouble.
However, things have changed and these tattoos are being used as way of showing appreciation or dedication to special people who really deserve it.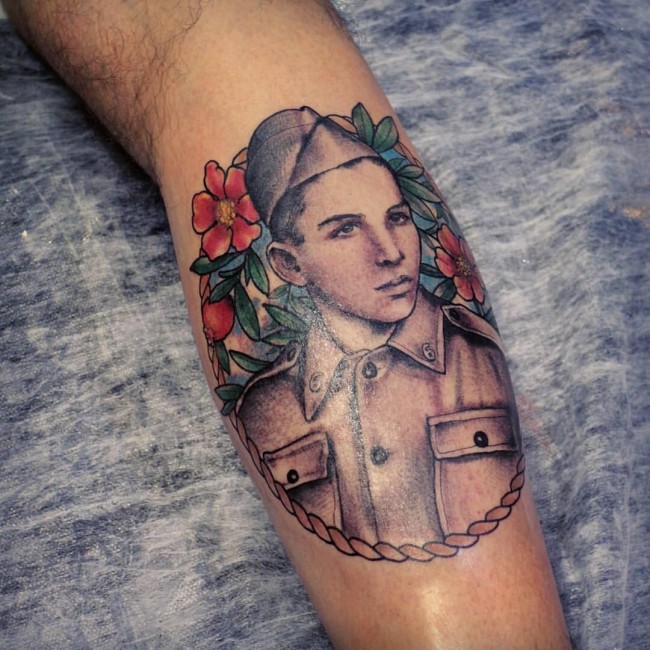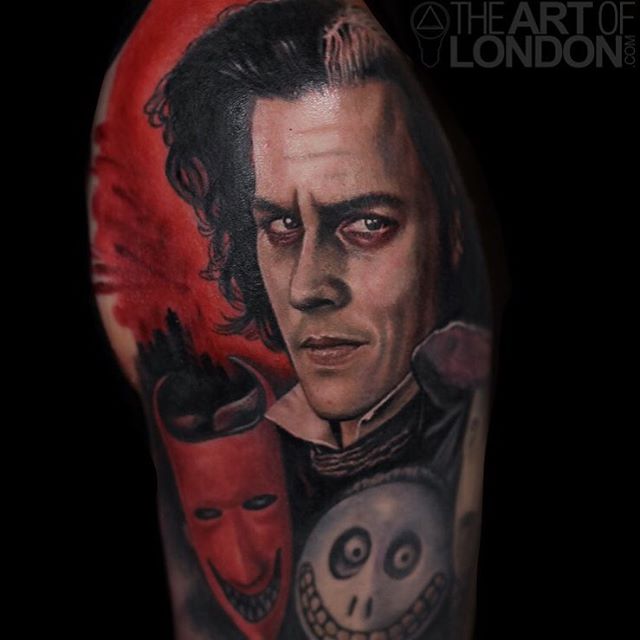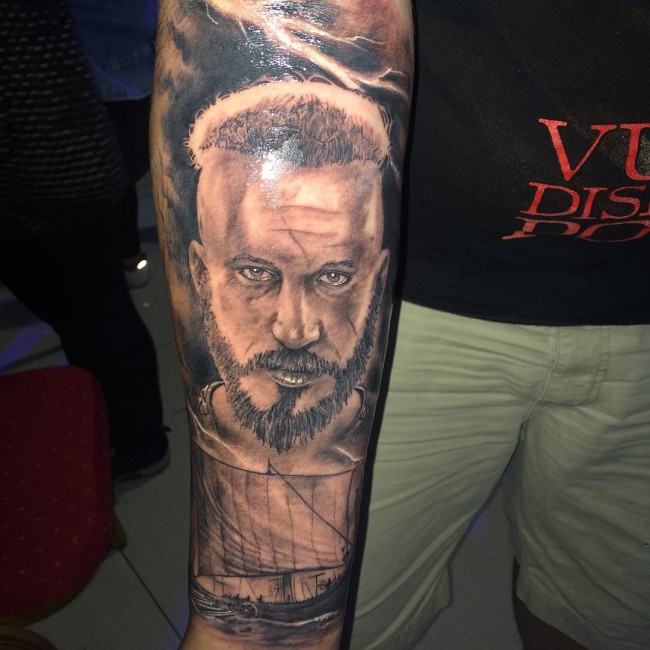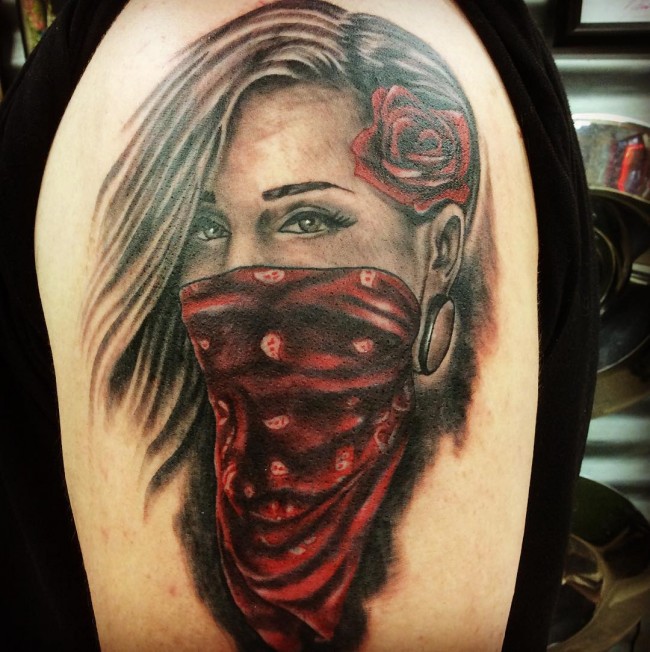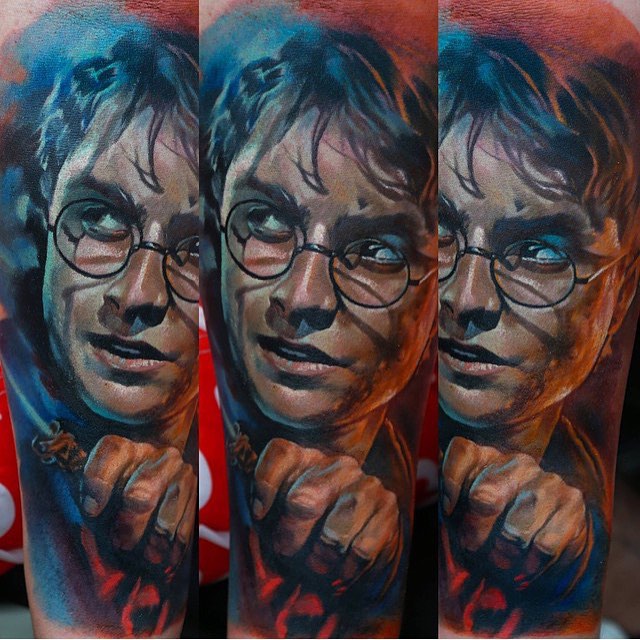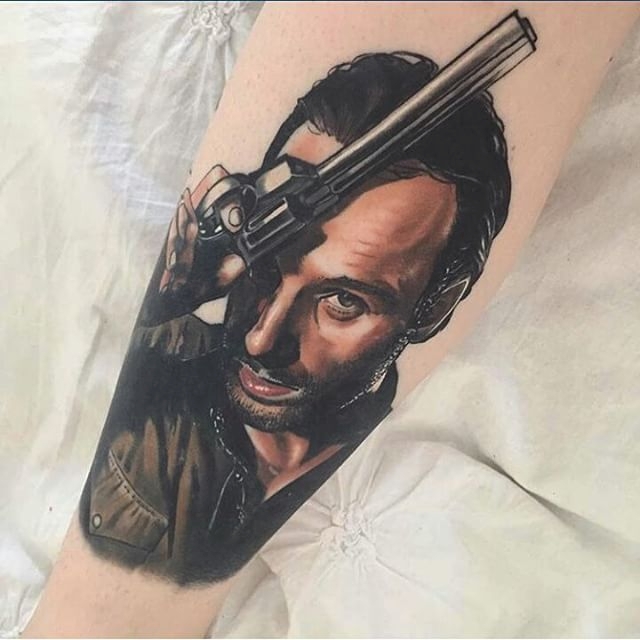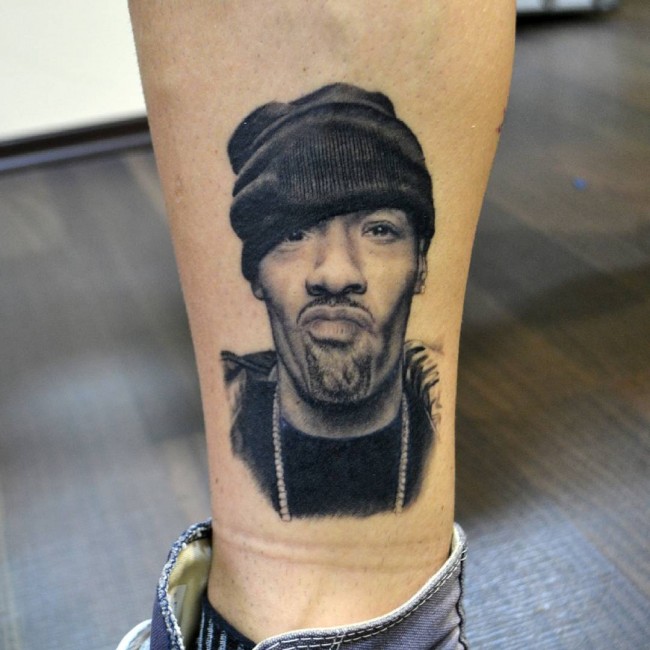 They are also being used to express some love to a certain celebrity could be an artist or sportsperson. They are also used to serve the role of memorial. These tattoos are common to both men and women. They are done by have the real image of a person or something on a person's body.
Most of these tattoos are done on the arm. Mainly, they only capture the head of the person and some captures the passport size of a person.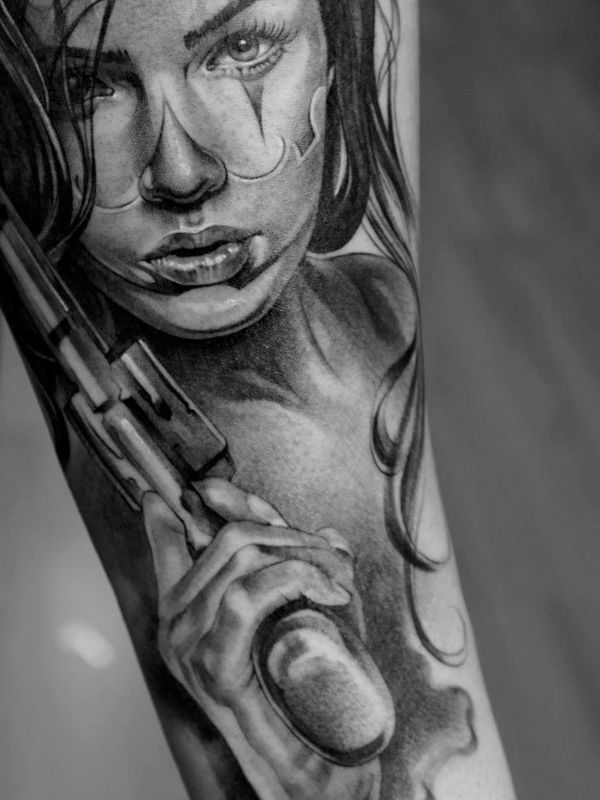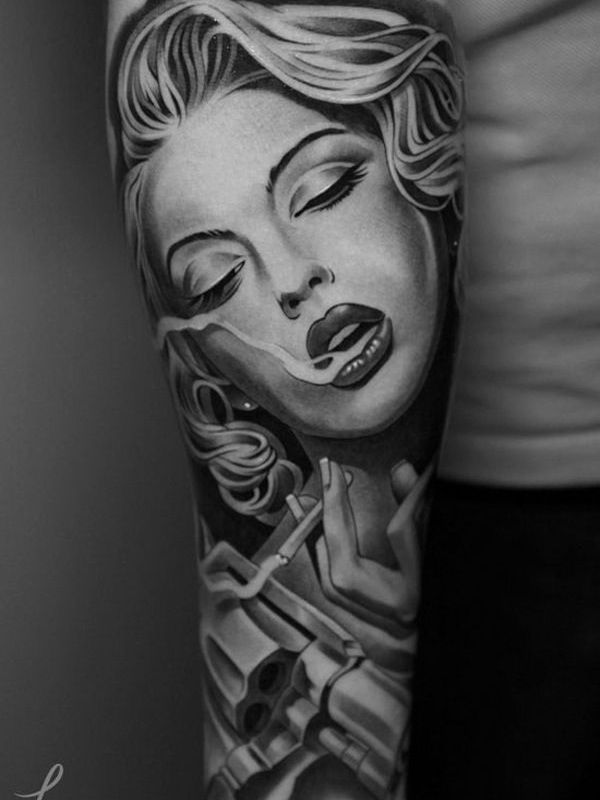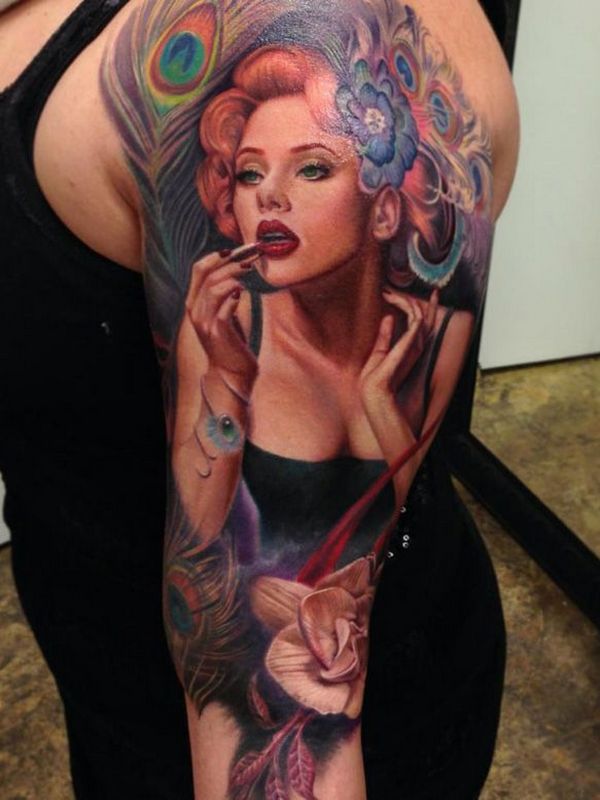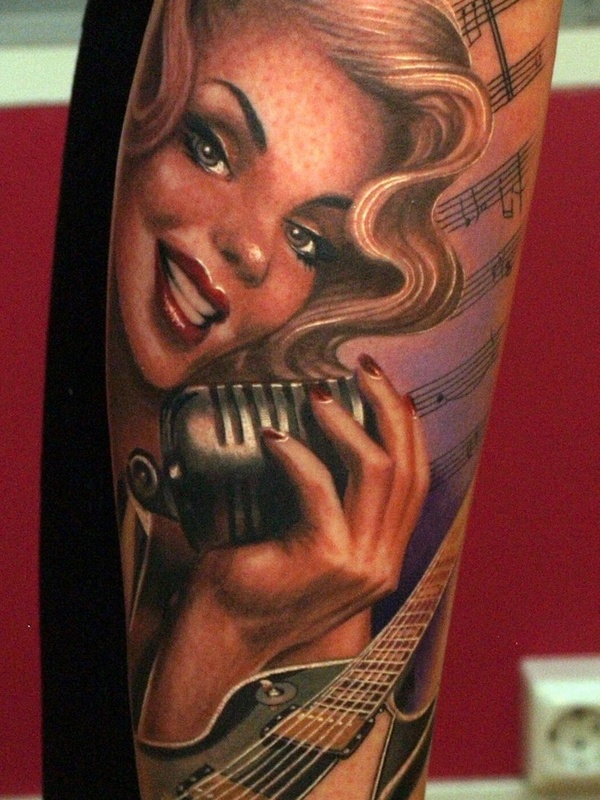 There are various types of these tattoos that are very popular. However, since they mainly act as appreciation tools, when considering having one, it is important to use an image that best suits you.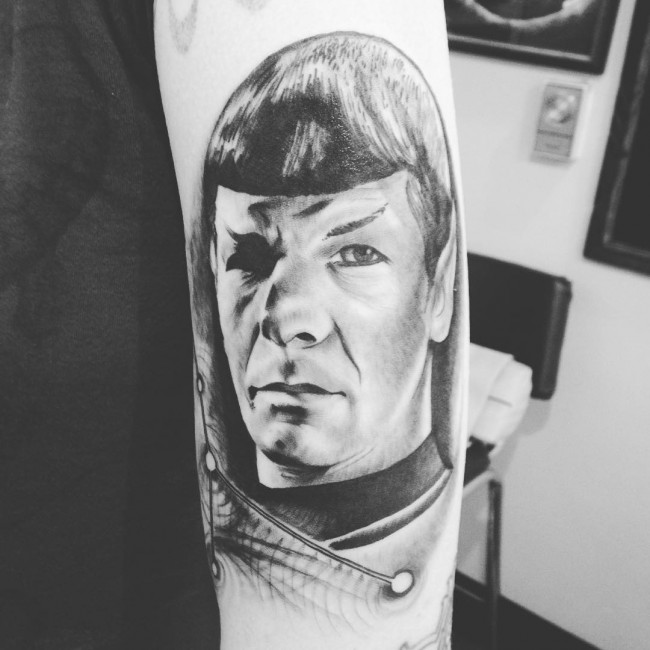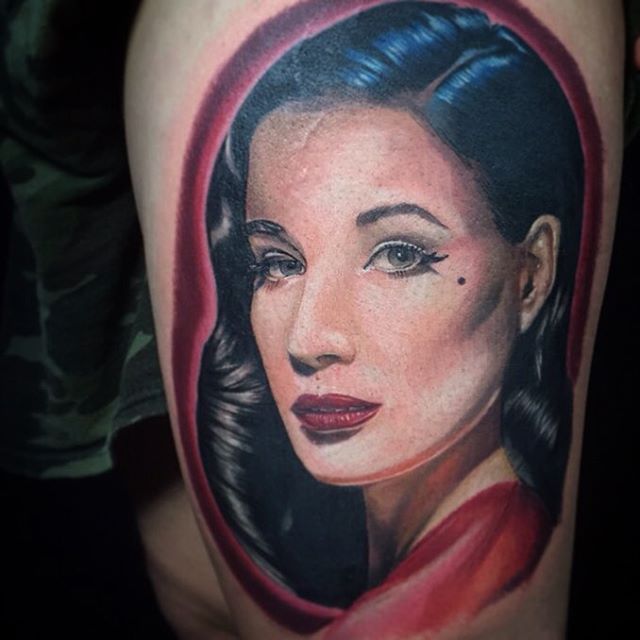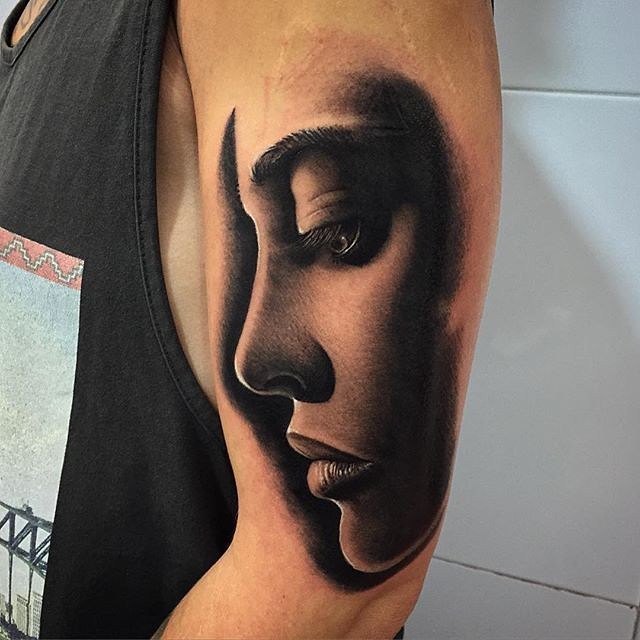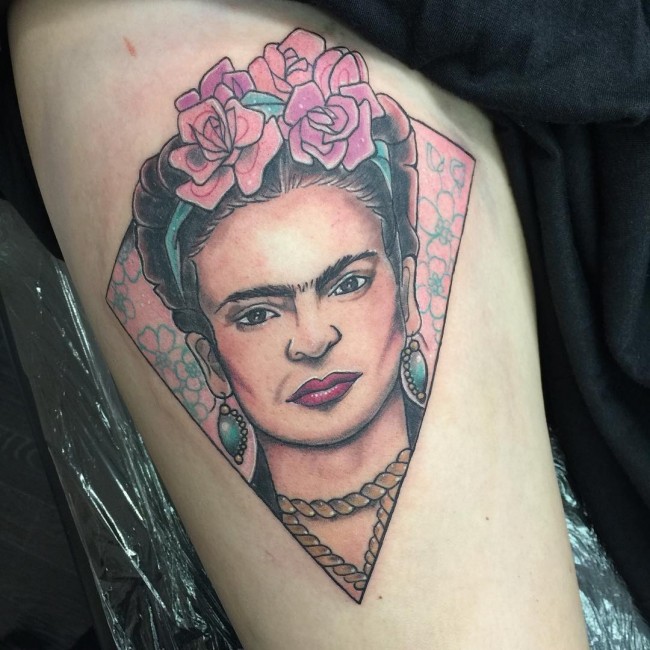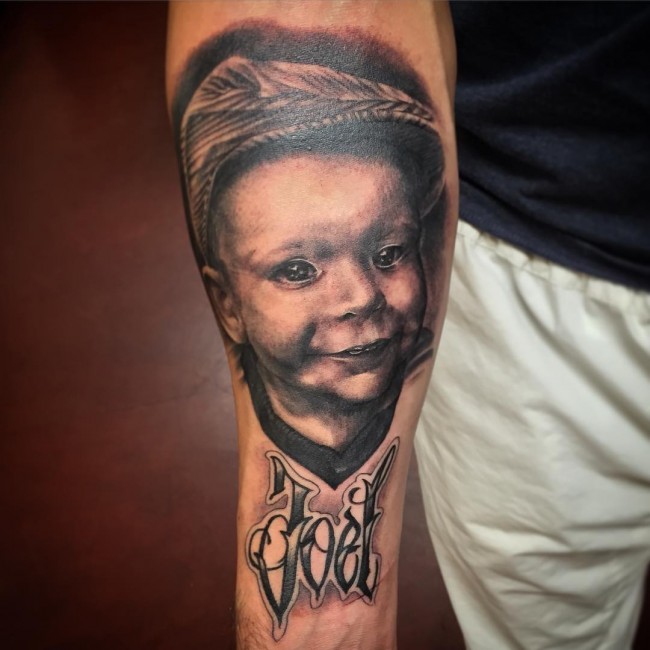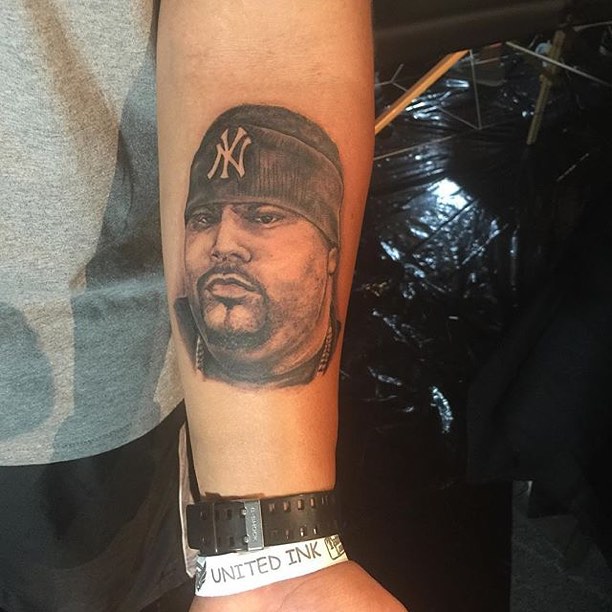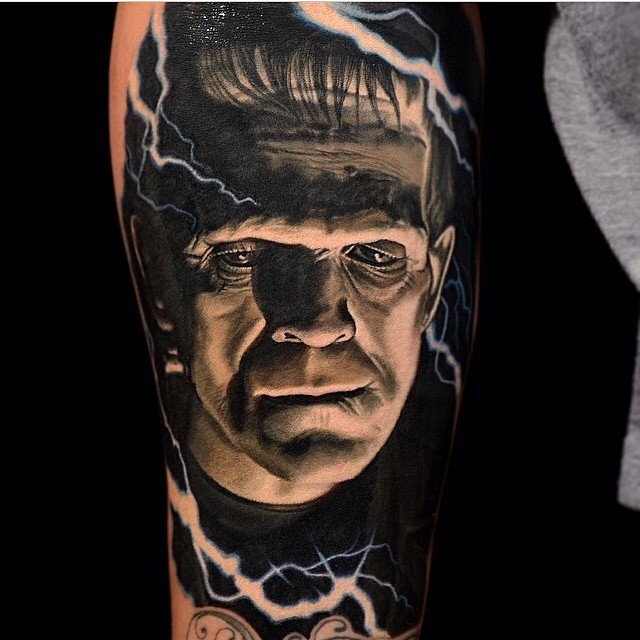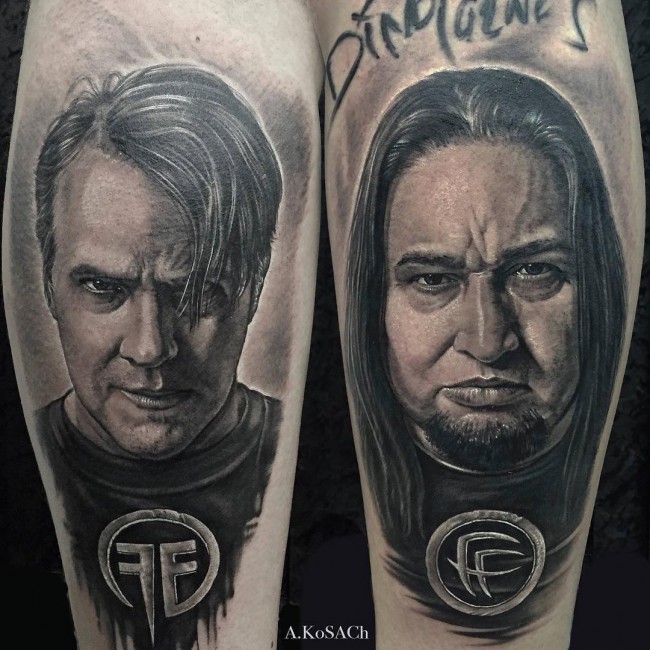 Mother Teresa Portrait Tattoo
As stated above, these tattoos are mainly used for appreciation. Mother Teresa was a Roman Catholic Nun who had great passion for the ministry. Her Christianity was evident from her efforts in missionary. She advocated mainly for the sick, poor and orphaned.
She was based in India though her services were felt throughout the world.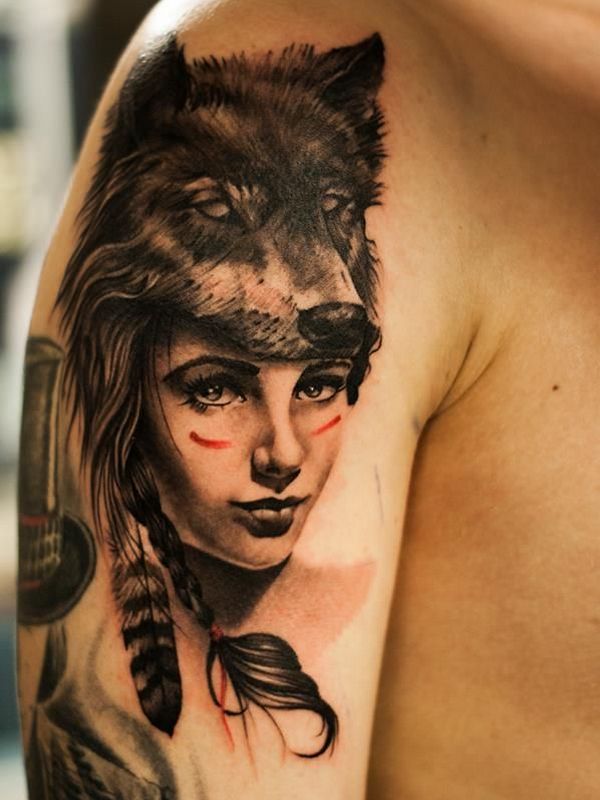 Due to her great work, people especially the Catholics express their appreciation by having her drawn on their body as a tattoo. When done on the hand, mother Teresa image looks great and it's not amusing. It brings out her characters and thus makes it a very nice tattoo.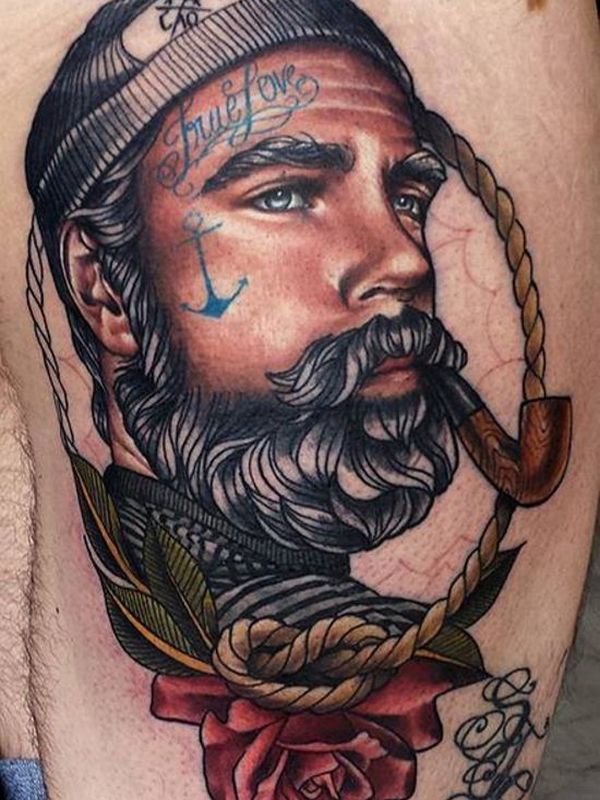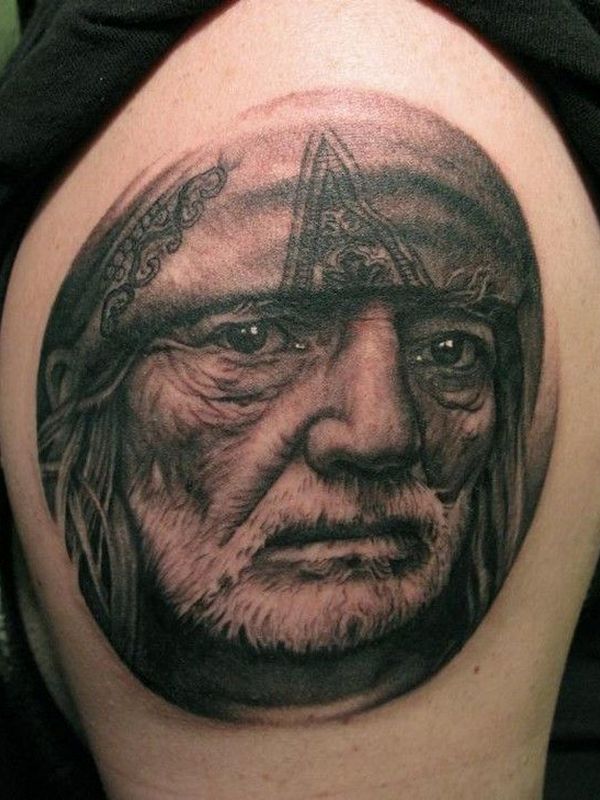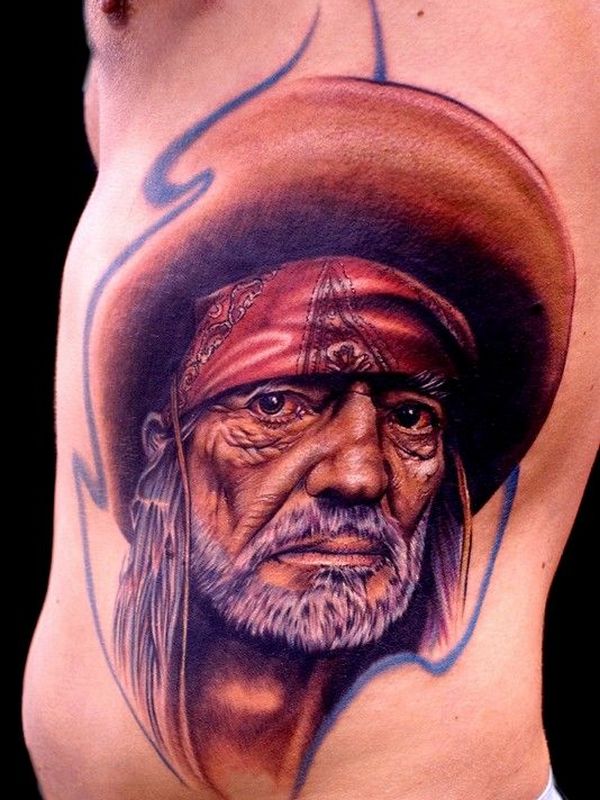 ---
back to menu ↑
Bob Marley Portrait Tattoo
Bob Marley was known for introducing the reggae music. Most of his fans have his image either hanged in their houses or at their places of work. But there are some who have gone an extra mile by having him on their body.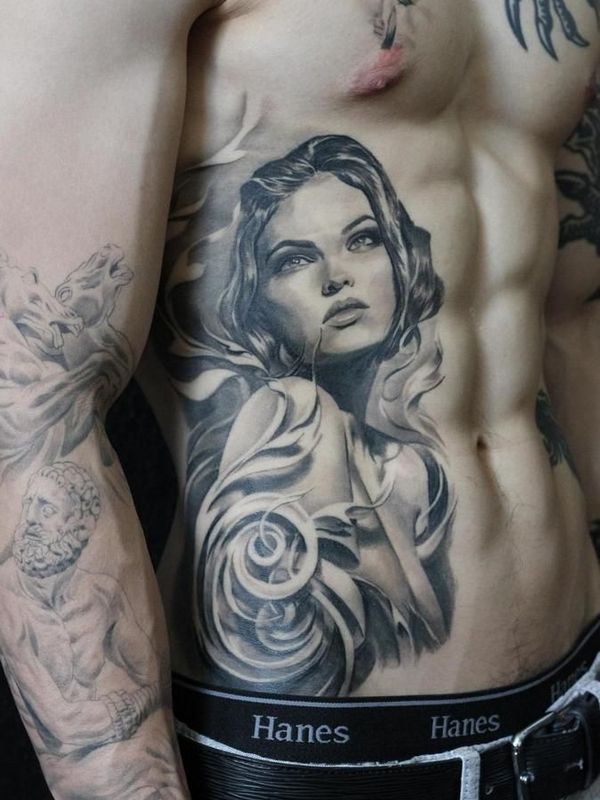 Bob Marley's tattoo looks cool when drawn on the side of the arm. His deadlocks give the image an amazing look. His reggae music inspired many people thus making him popular and worth being appreciated.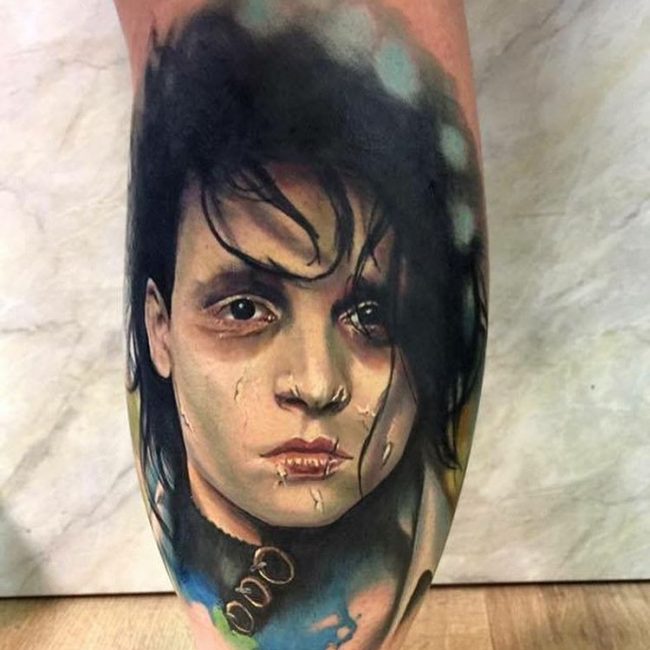 ---
back to menu ↑
Day of the dead Girl
The day of the dead girl is used as one of the representation figure in the day of the dead event mostly celebrated in Mexico. This event is used to remember and pray for the family members and friends who died.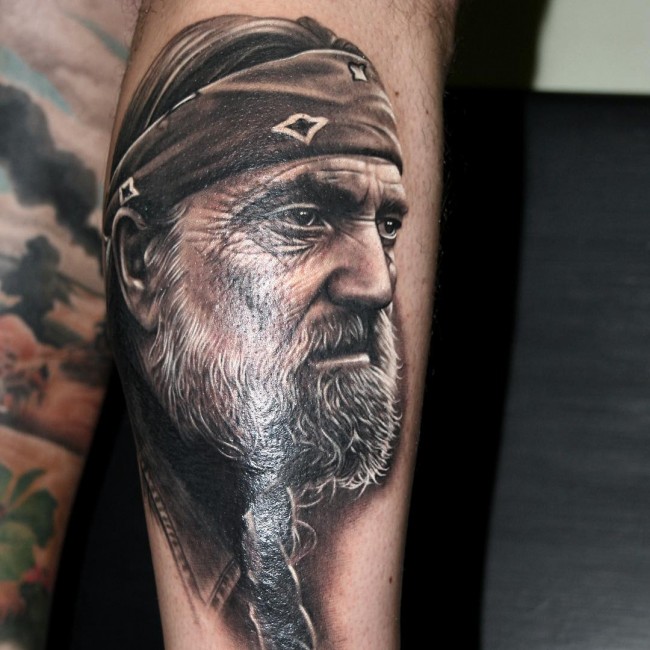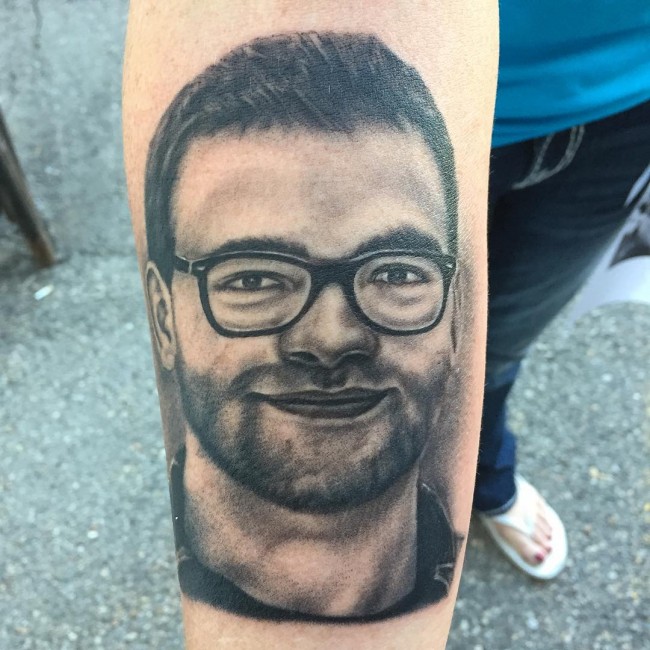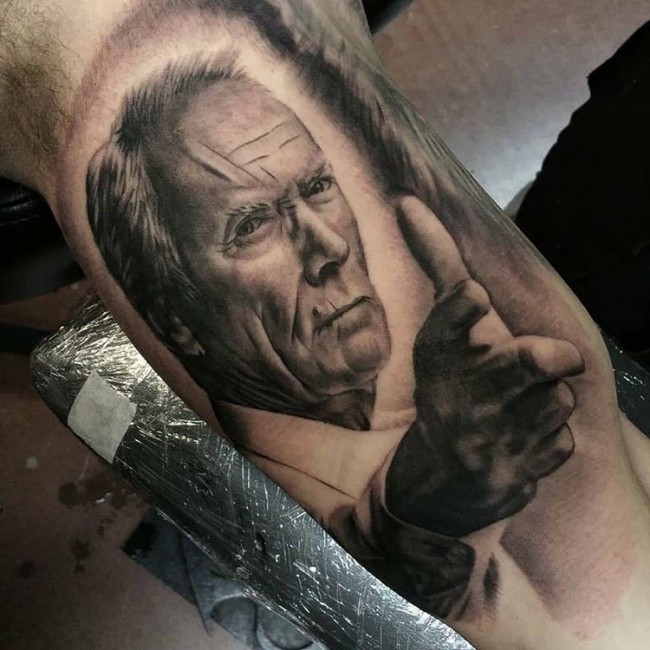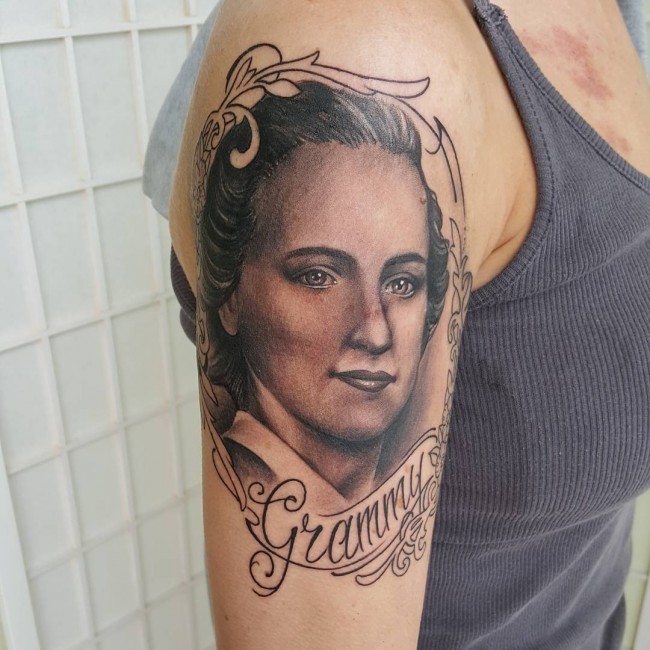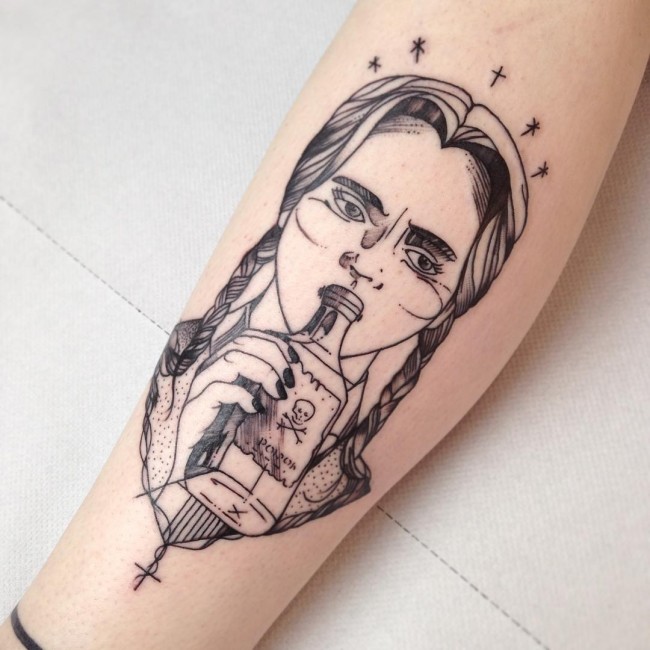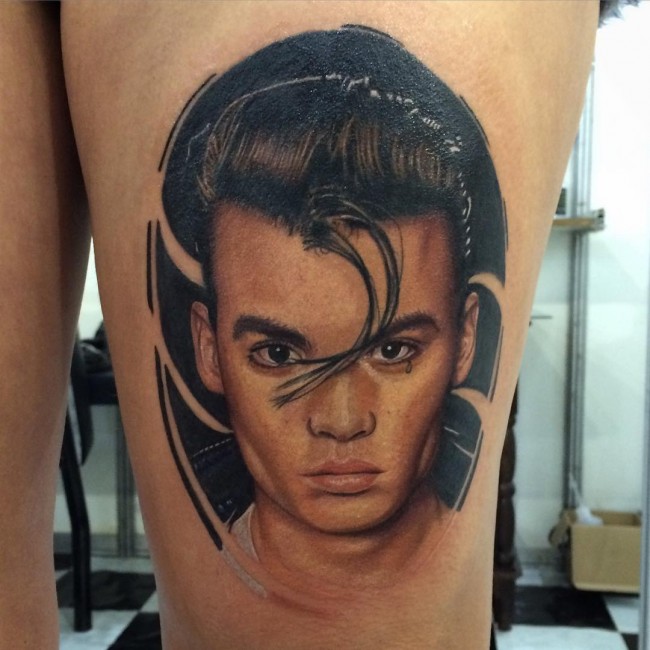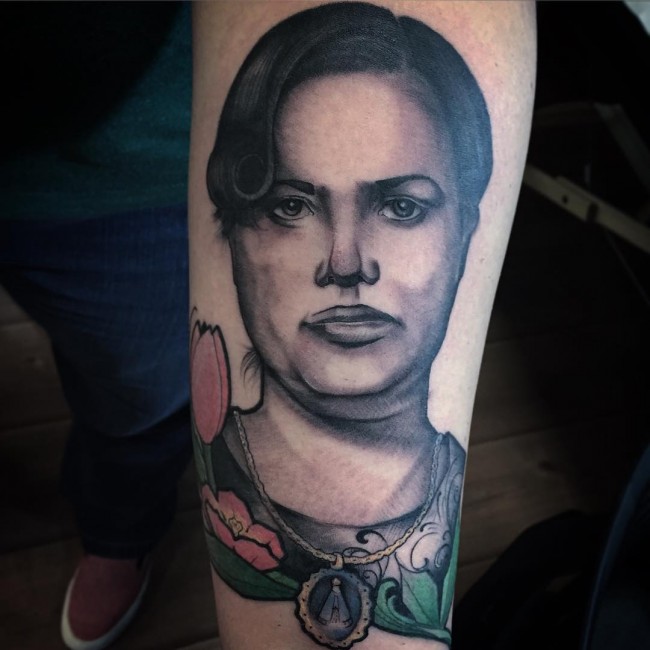 The day of the dead girl is used as a portrait tattoo to show appreciation to those members of the family that died and above that, to act as a memorial tool. The tattoo looks great when done on the upper side of the arm.
---
back to menu ↑
Rita Hayworth Portrait Tattoo
Rita was an actress and dancer in the late 1940's. Her prowess in acting made her popular and made her get ranked amongst the top 25 actress of all time. Her fun base grew during that time which led to her becoming a celebrity.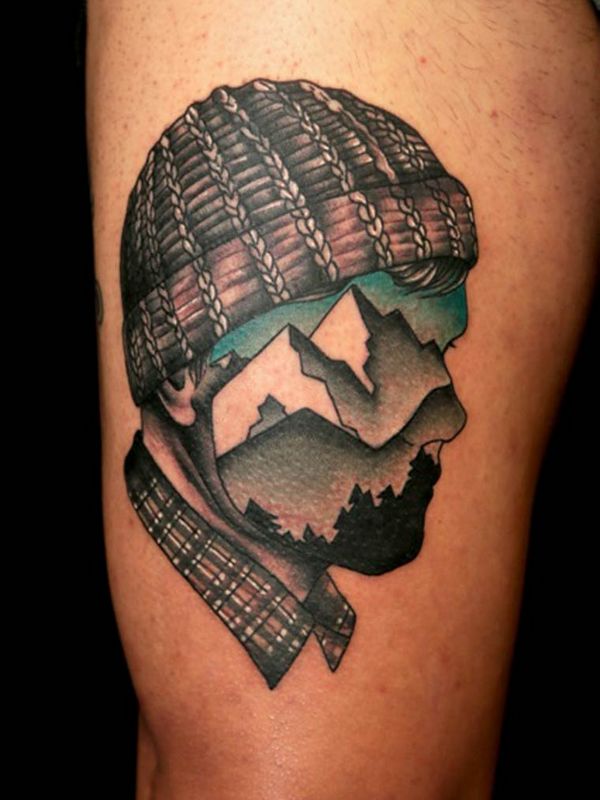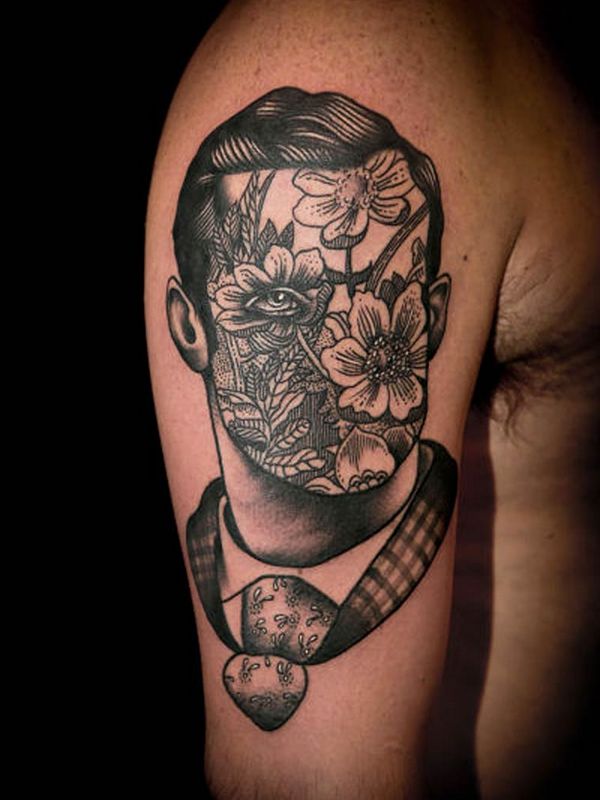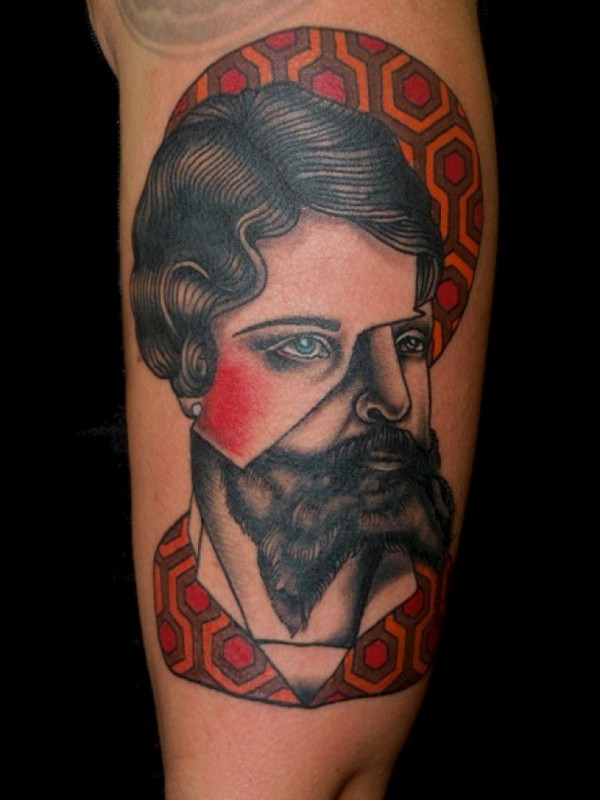 She died in 1987 and despite her death, she has continuously been remembered and people have adopted her image as a tattoo. Her tattoo is very beautiful due to how her hair was made while acting together with the necklace. It is one of the beautiful tattoos amongst portrait tattoos.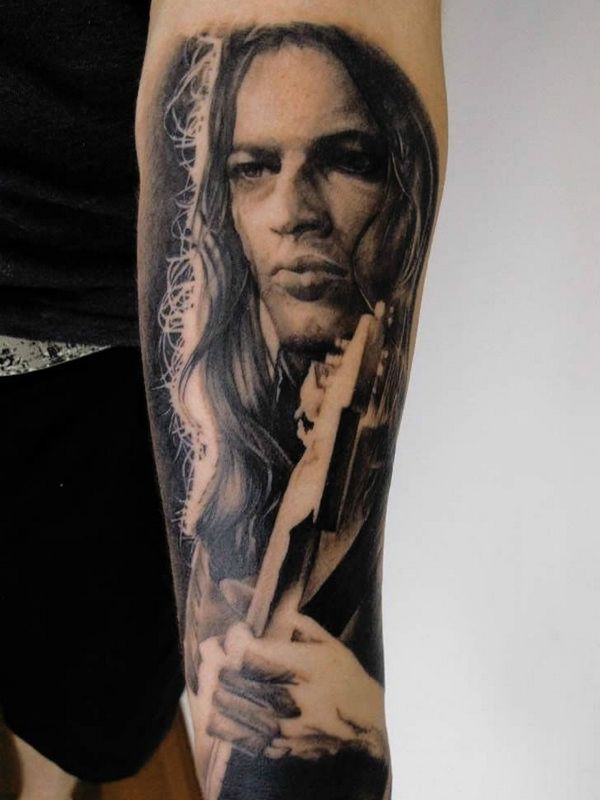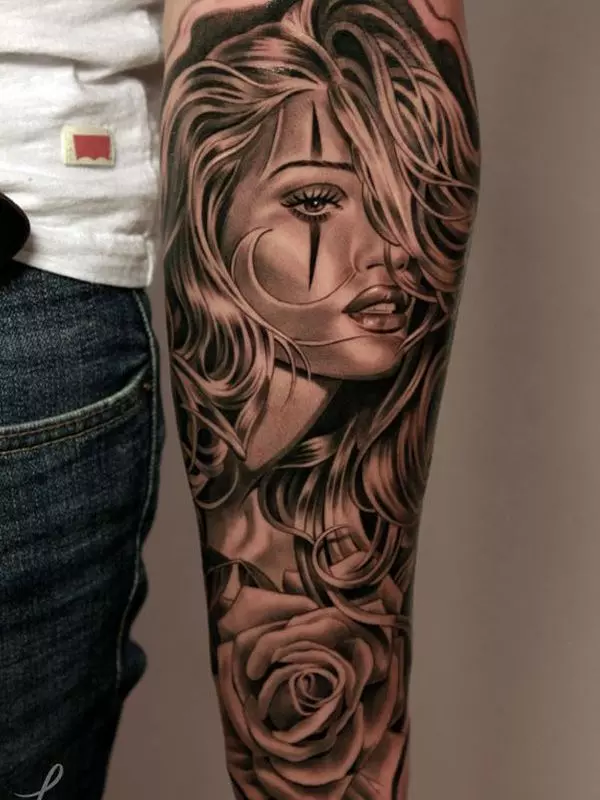 ---
back to menu ↑
Little Girl Tattoo
This type of tattoo comprises the image of a little girl. The little girl can be an image of a pretty little girl known to you or pretty girls over the internet used as models. This tattoo may not have a specific meaning like other tattoos but it is elegant.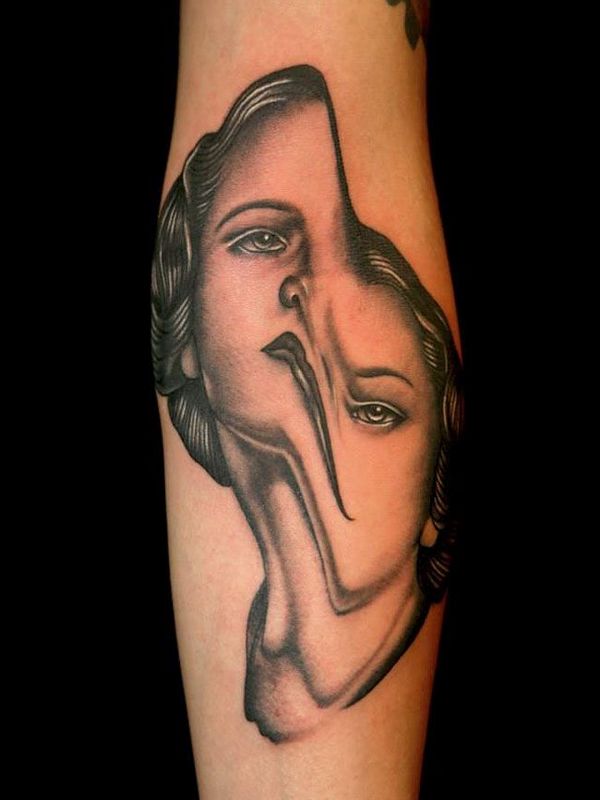 Considering that little girls are commonly referred as angels, little girl tattoo are very common among ladies. However, in some cases, those who have lost their daughter at a tender age may use this kind of tattoo as a memorial tool.
---
back to menu ↑
Charles Darwin Tattoo
Charles Darwin is well known for his evolution theory. He claims that all species of the planet evolved. He has been recognized in many books of history. Historians celebrate his life and appreciate him by having his images.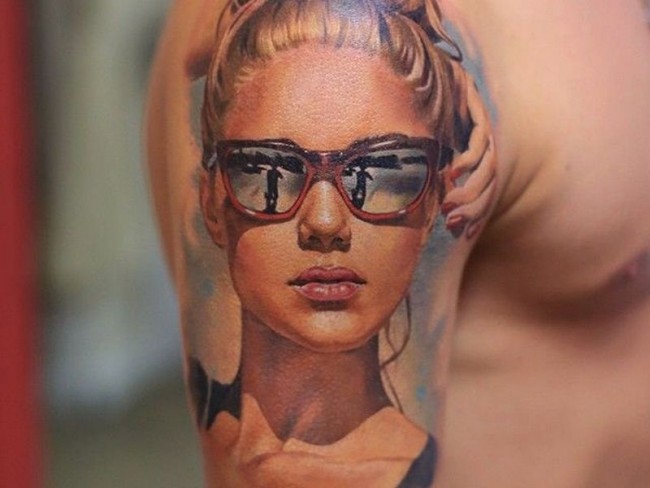 Charles image as a tattoo looks great due to his long beards that he had. Since most of the tattoos fits well on the upper side of the arm, this tattoo is no exception. Moreover, his cap adds more taste to the design making it cool.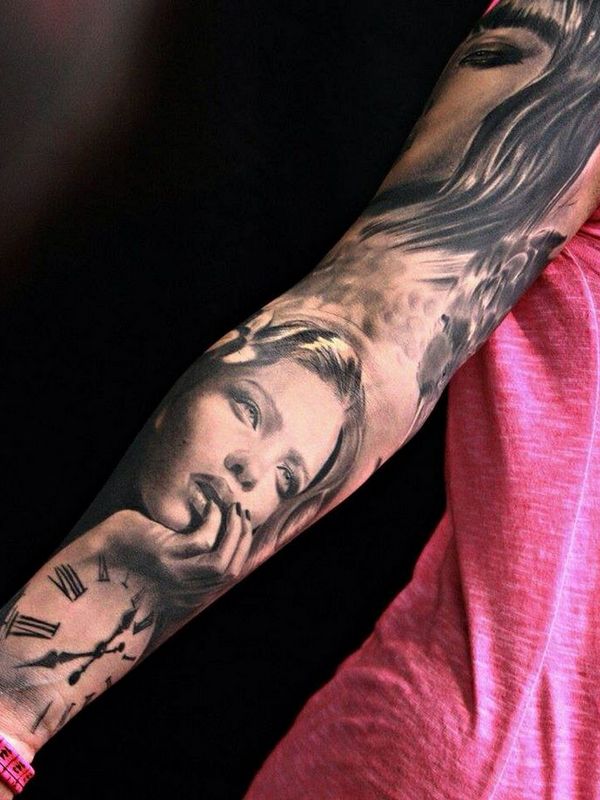 ---
back to menu ↑
The Crocodile Hunter Portrait Tattoo
Steve Irwin is well known for his series that he co-hosted with his wife called the Crocodile Hunter. It was a wildlife documentary that became recognized internationally. His documentary features him trapping crocodiles which made attracts millions of audience.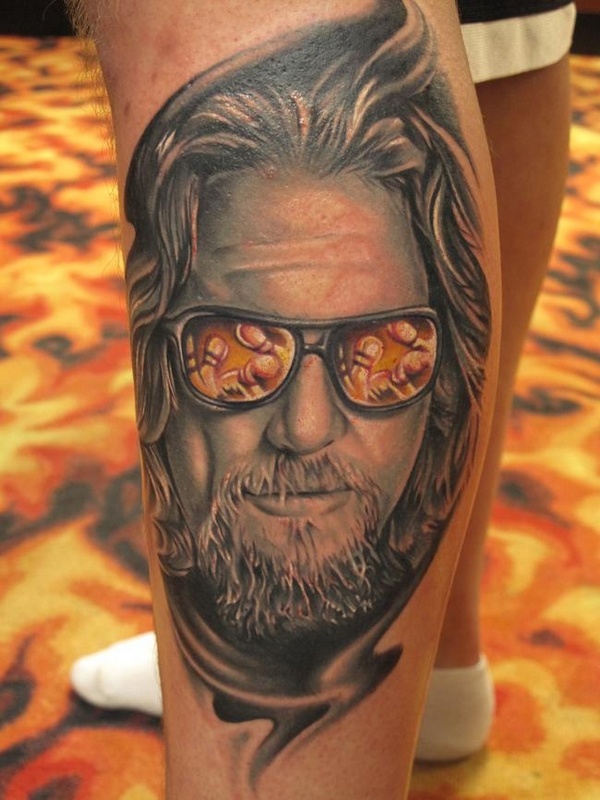 Due to his popularity, people have drawn tattoos of his portrait with his mouth open and eyes opened widely showing a sign of amazement. His portrait tattoo looks great due to his short hair and the look on his face. It is mainly done on the hand just like other portrait tattoos.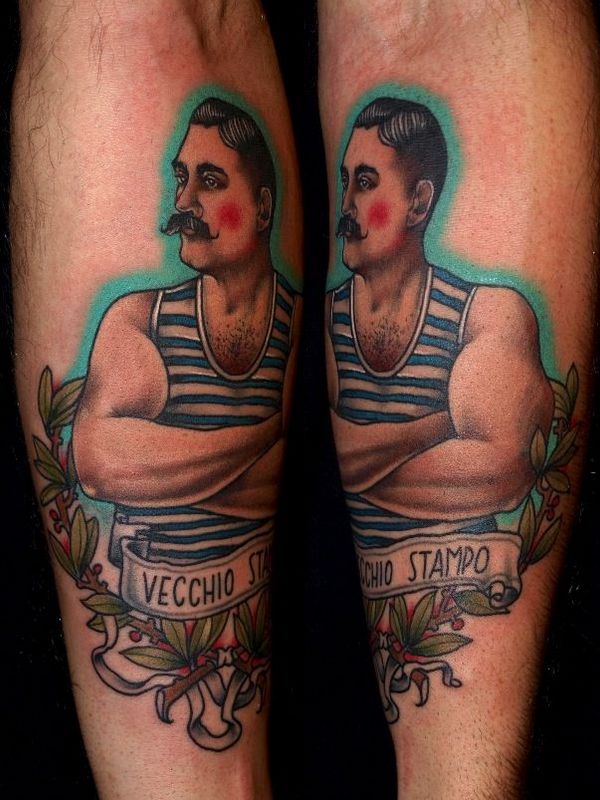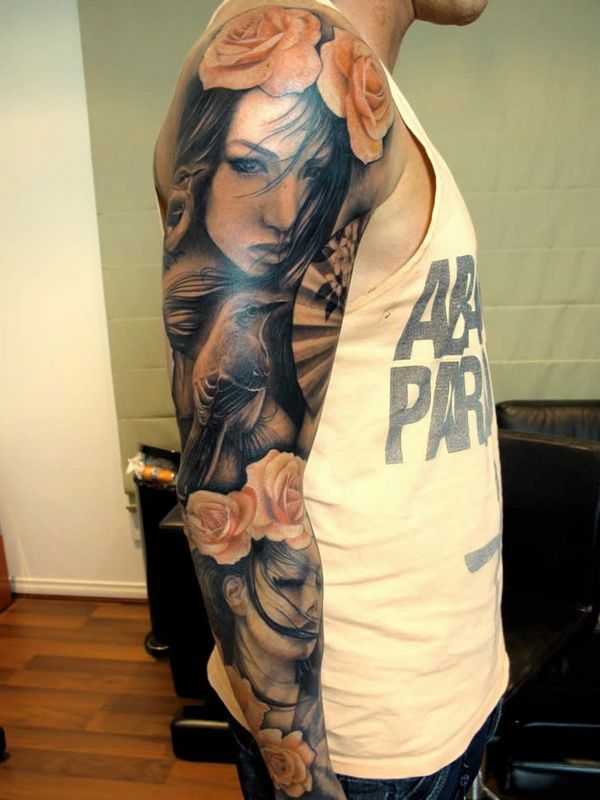 As illustrated above, portrait tattoos are mainly used for appreciation or remembrance of a person who did something special. That is the reason you will find many portrait tattoos are mainly made of celebs.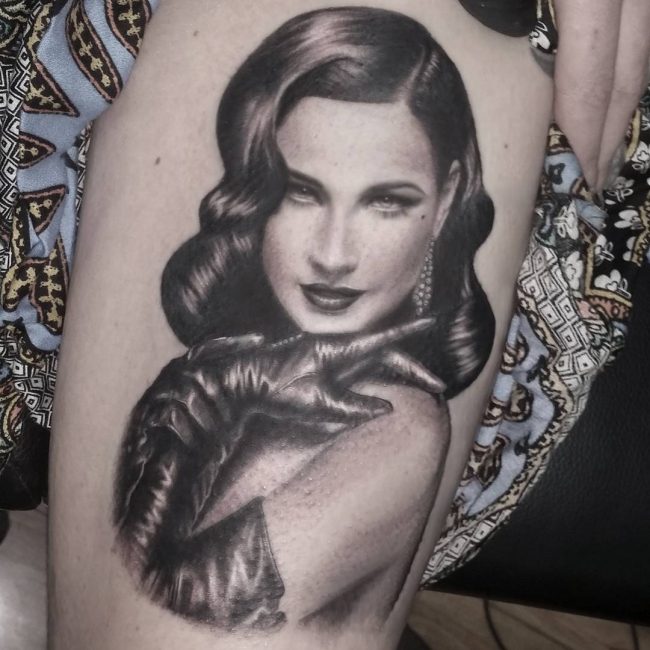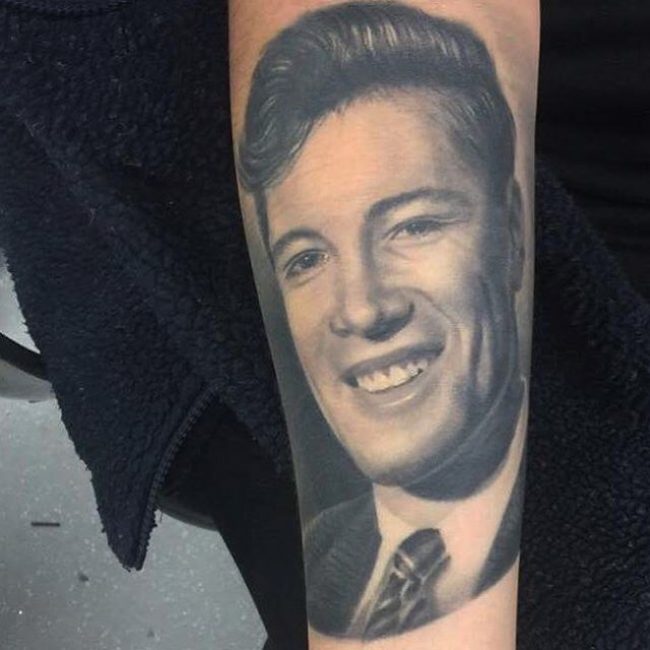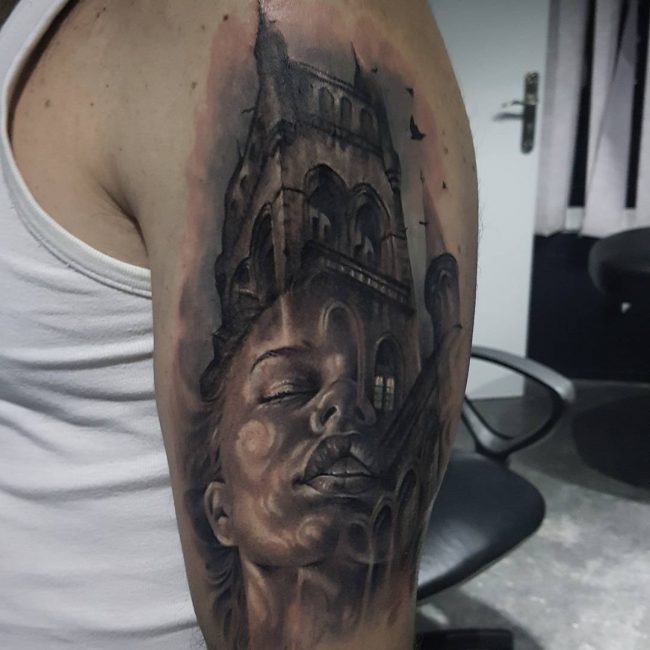 If you are planning to have one, it is important to consider who has had an impact to you so that you can have his image on your body. When you get a good designer and a nice looking portrait, you will definately get an amazing portrait tattoo that you dream of.