55 Creative Aries Symbol Tattoo Designs – Do You Believe in Astrology? (2019)
Being the first sign of the Zodiac wheel the Aries tattoo holds several meanings, and it is these meanings that have inspired people to have the sign tattooed on them.
Although this tattoo is mostly preferred by people whose birthdates fall under the zodiac sign (March 21 to April 19) anybody can have one due to the symbolic meaning attached to it. The Aries is believed to represent an uncomplicated and independent character.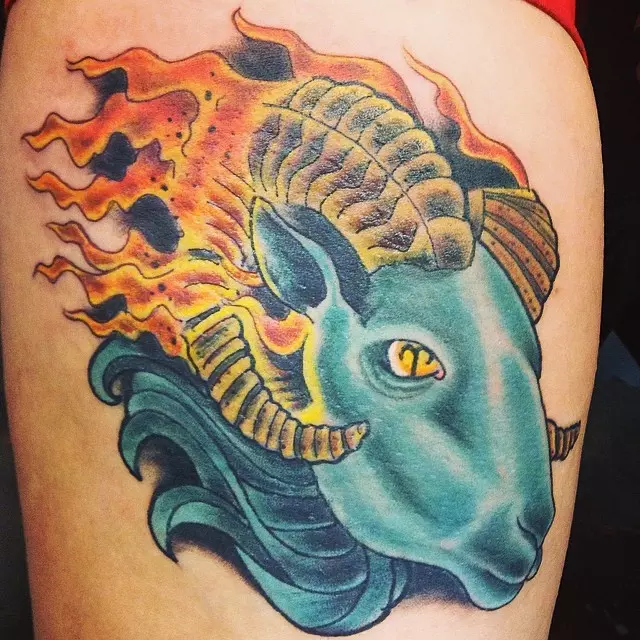 These two are considered as positive traits in a human being, and so you can get these tattoos to show that you have them or would wish to have them.
Contents: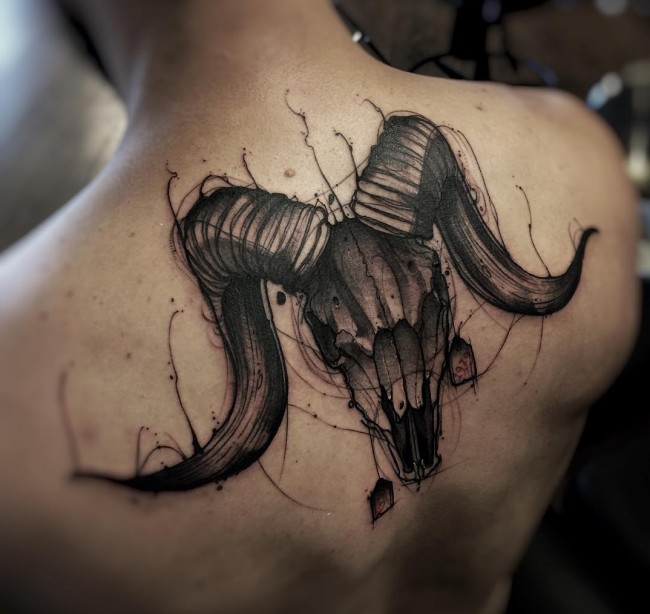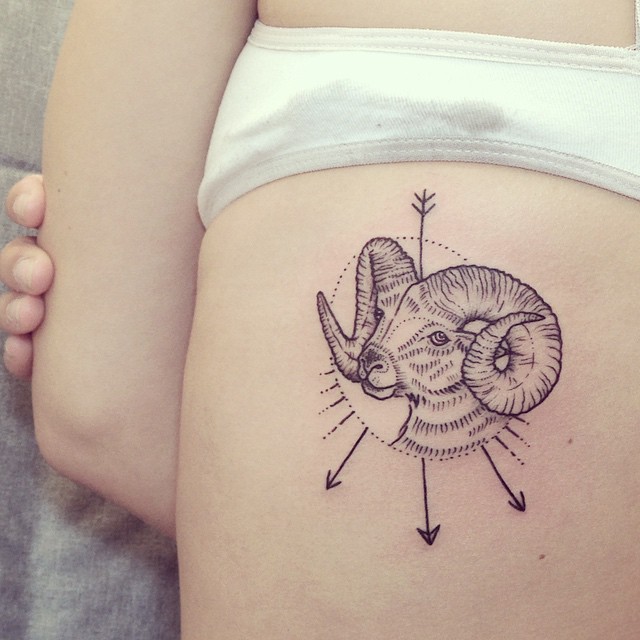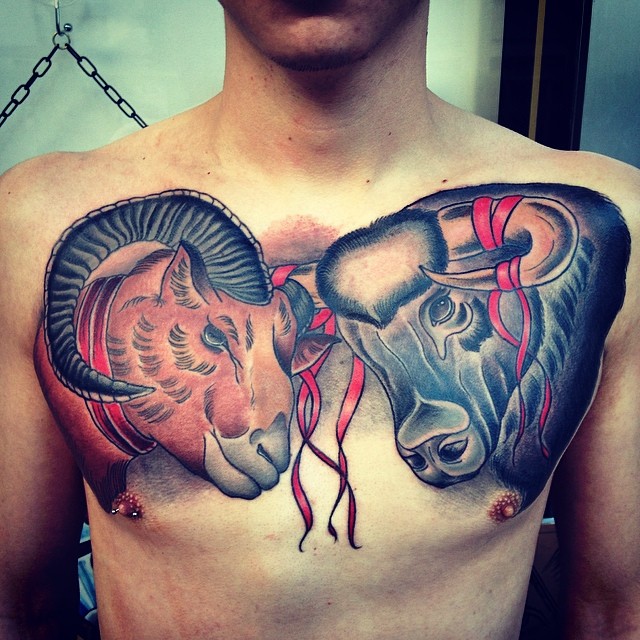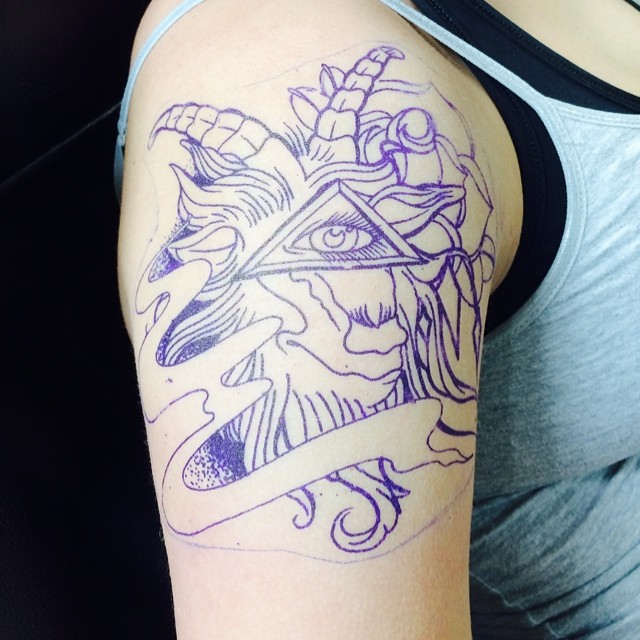 The Aries tattoo can also be used to show new beginnings or bring out the warrior spirit associated with this symbol. If you are embarking on a new phase in life or if you want to start all over again this is a good symbol to show this ambition.
This symbol is often associated with a warrior spirit and evidence of this can be found in myths and legends of how it came to exist. Due to this an Aries tattoo can be used to show that you have a warrior spirit in you or that you are courageous enough to face any hardships in life.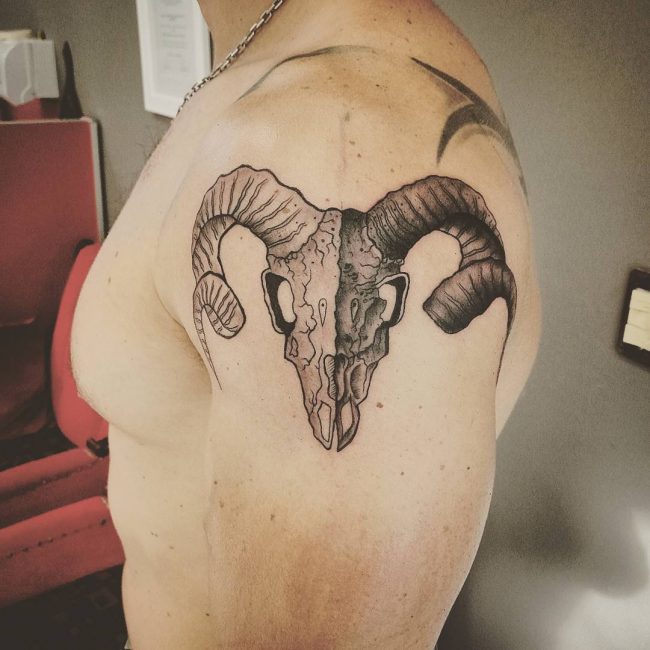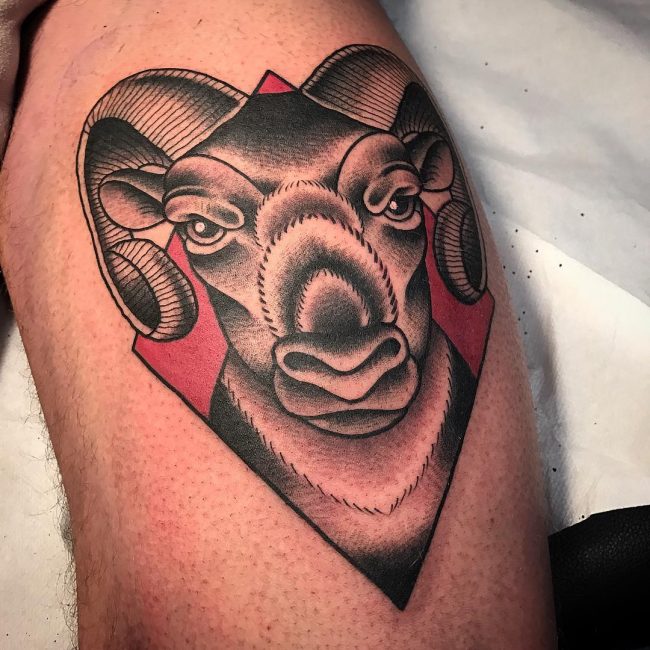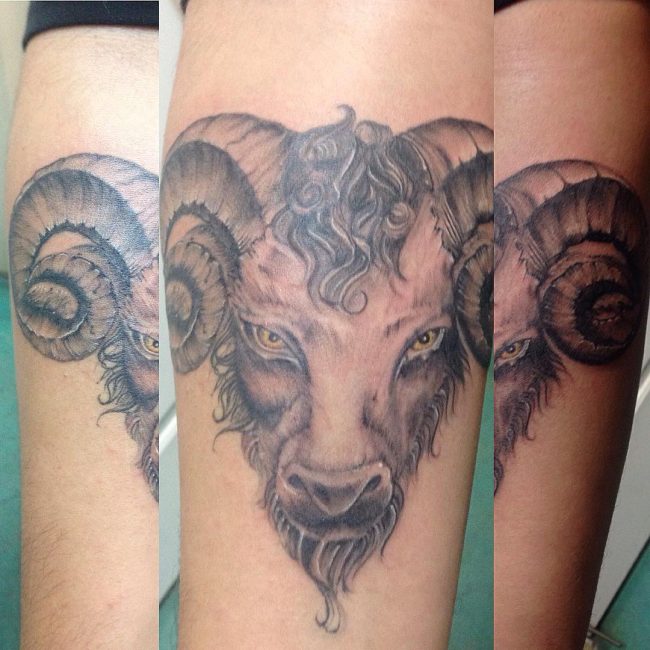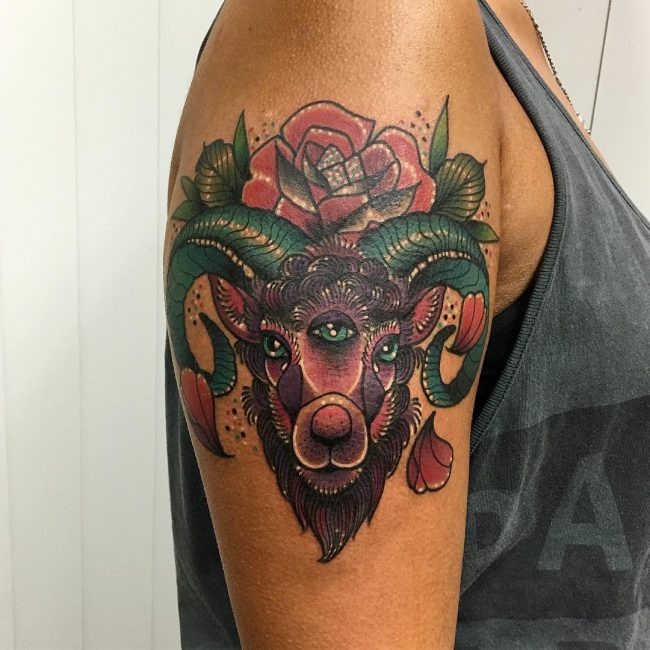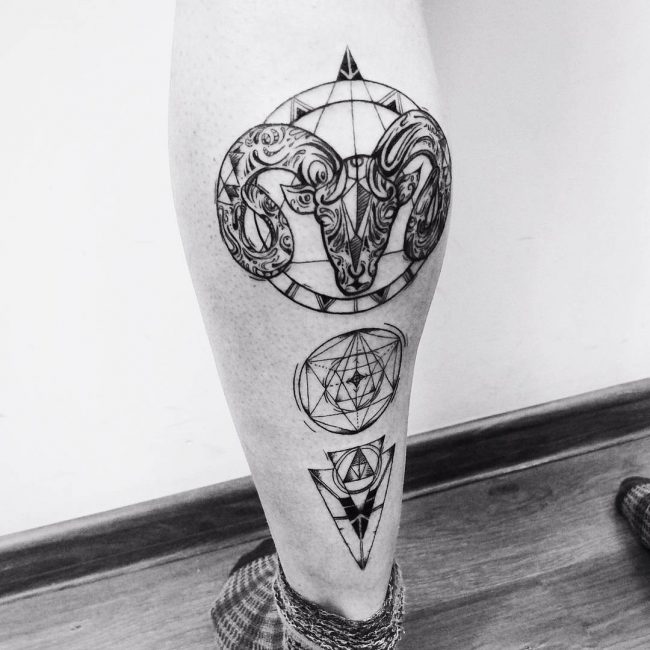 Other meanings that can be attached to this tattoo include sacrifice and kindness. According to a Greek story, the god Zeus sacrificed a ram for the sake of mankind. As the story goes, it was not an easy decision for Zeus to sacrifice the ram since he had a strong attachment to it.
This shows that he had a lot of kindness and love for mankind as he was willing to sacrifice something dear to him. To demonstrate that you have some kindness or to symbolize a sacrifice that you have gone through in life then an Aries symbol is perfect for you.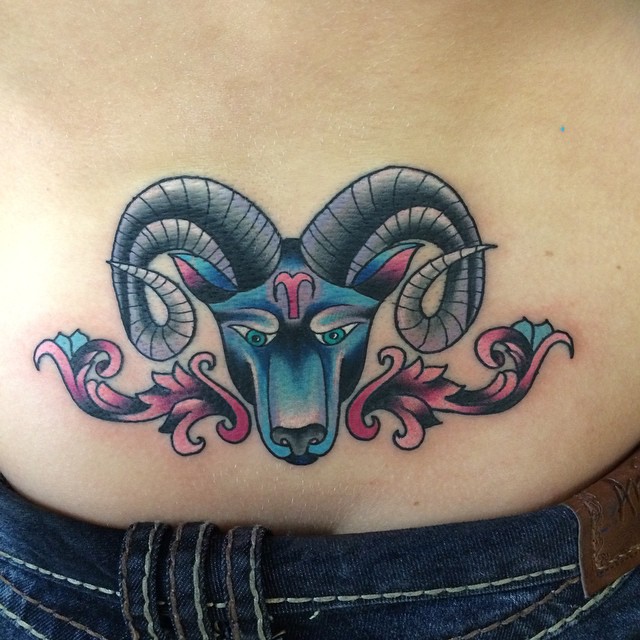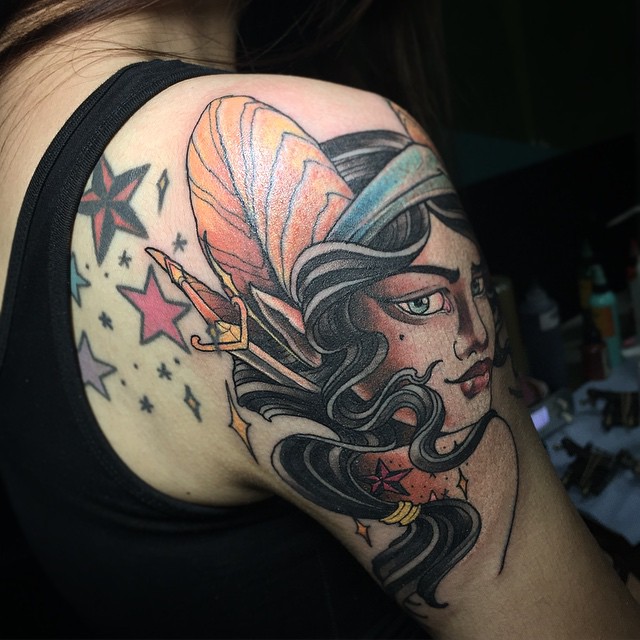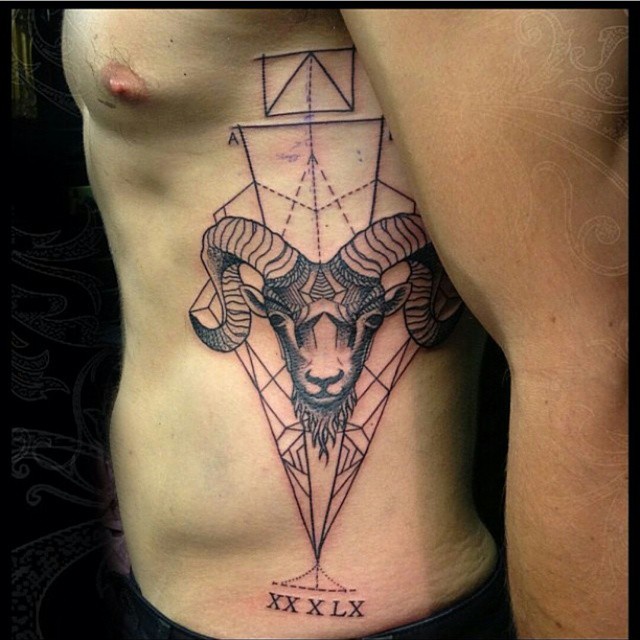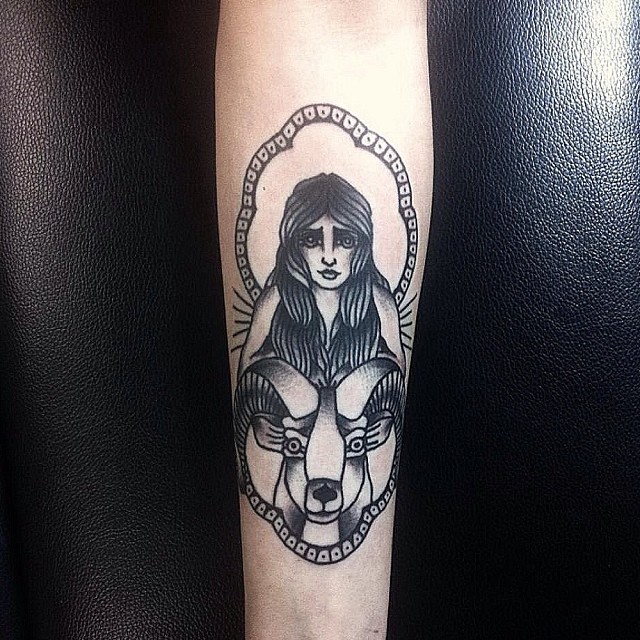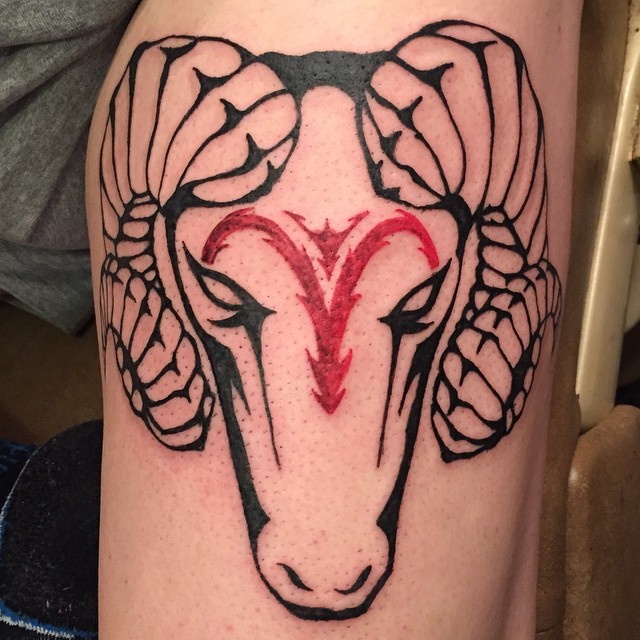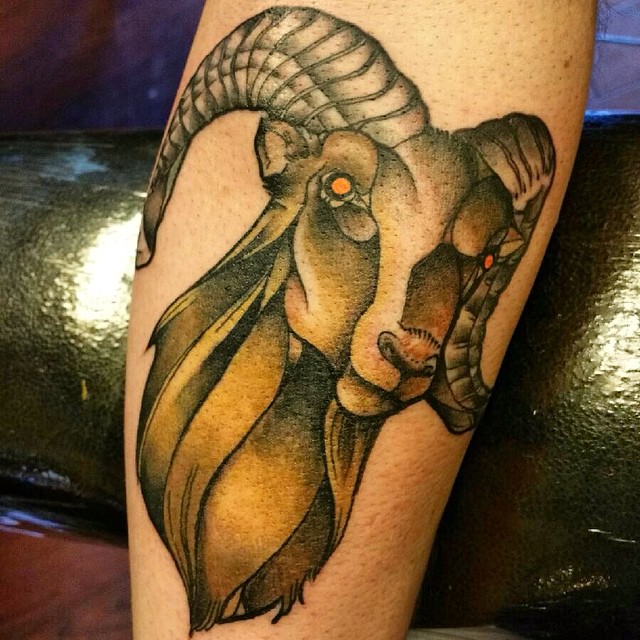 Placement Ideas
The back is a perfect place to have your Aries and due to the availability of enough space your tattoo options will be unlimited. You can have a massive ram head drawn on your back or get more creative and get the Aries constellation on the back.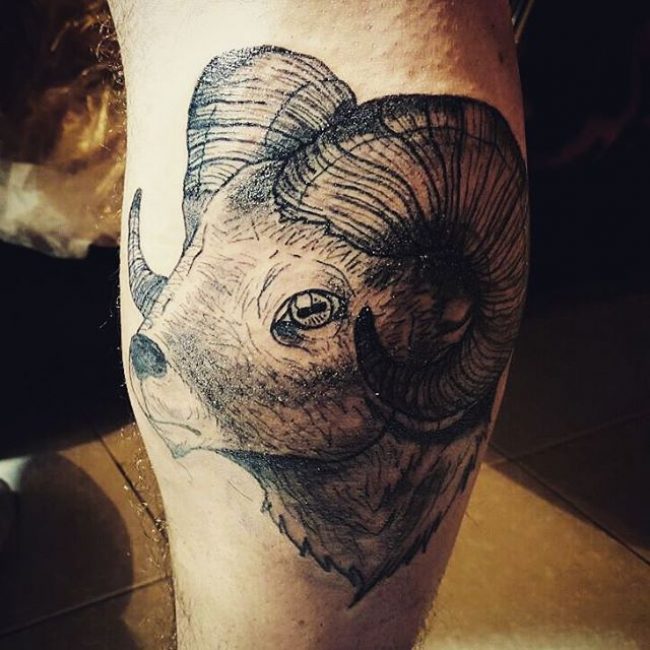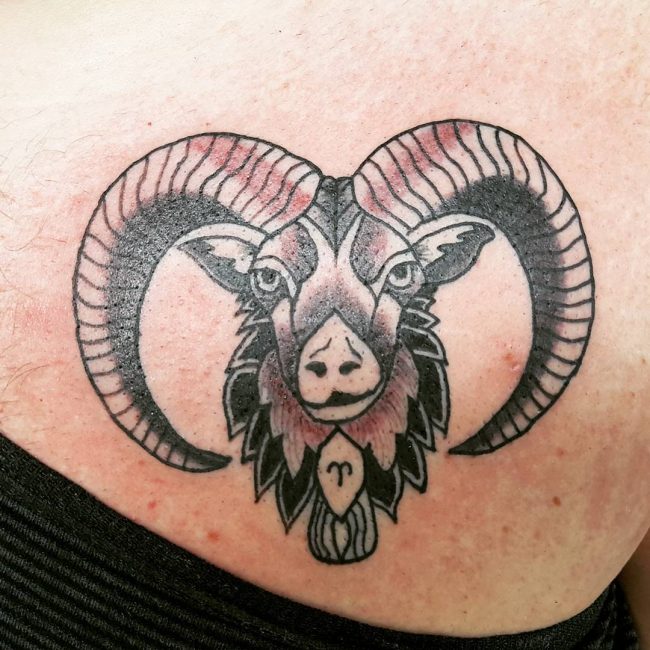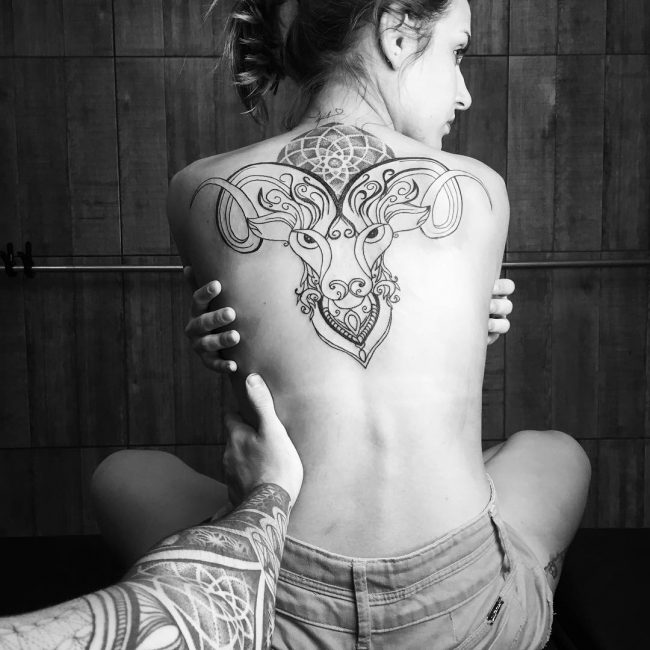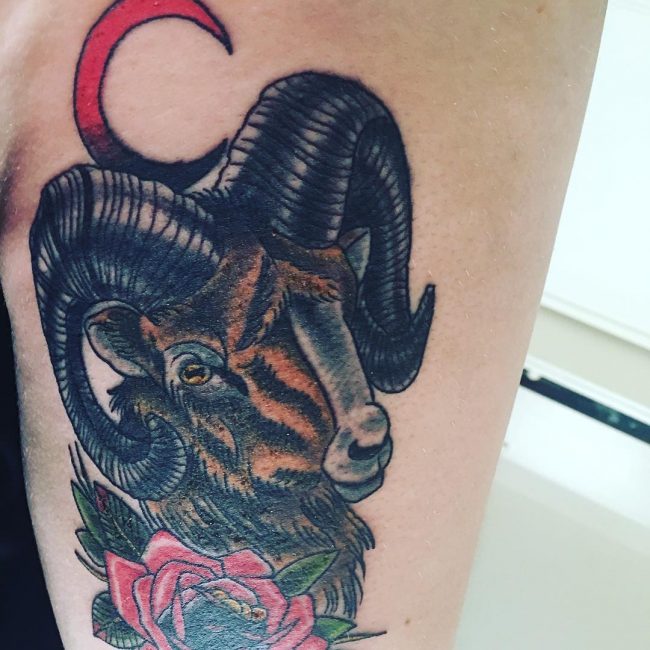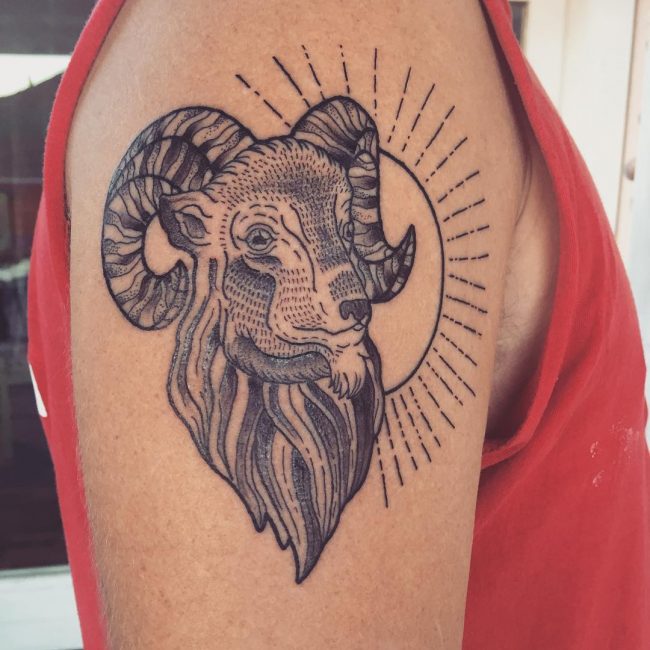 The upper arm works perfectly as a tattoo location for both men and women. A tribal Aries tattoo or a ram head on the upper arm would look fantastic especially if u use more than one color on the tattoo.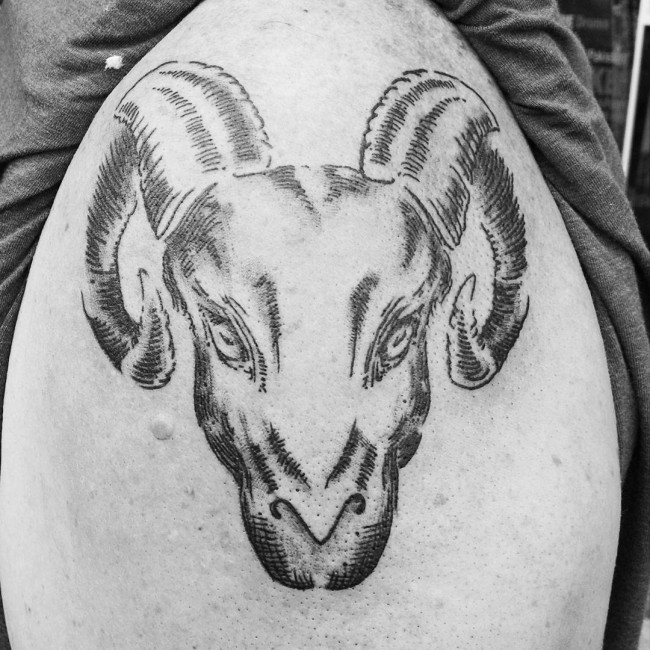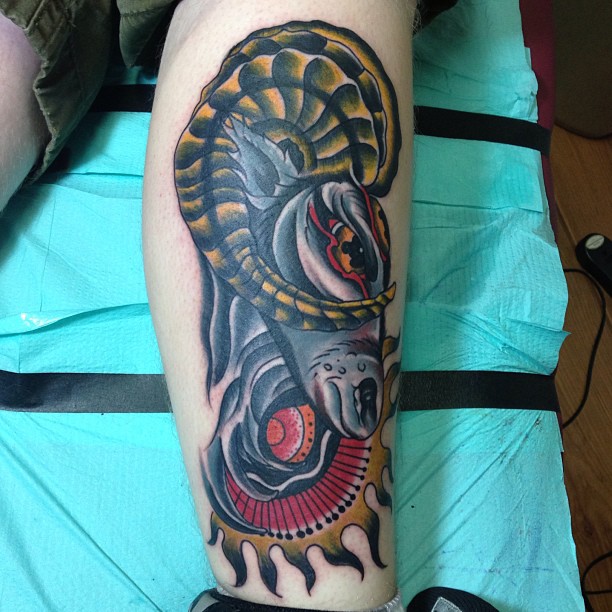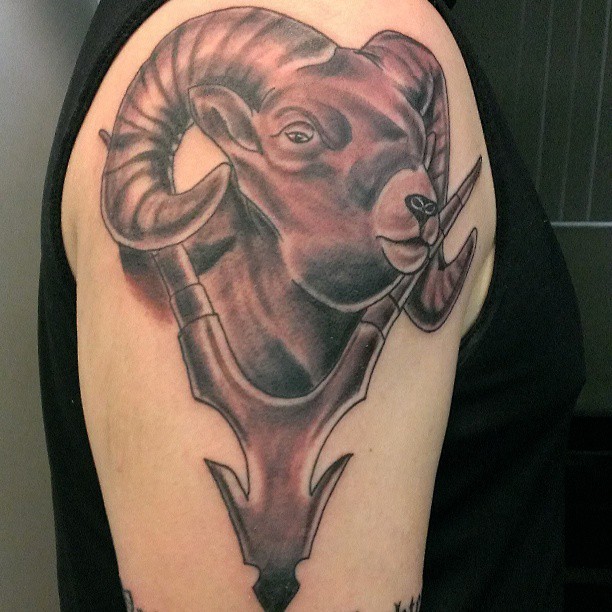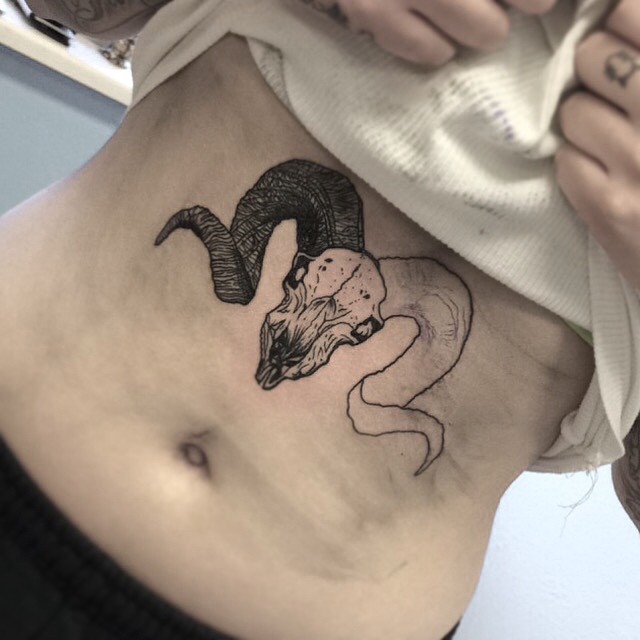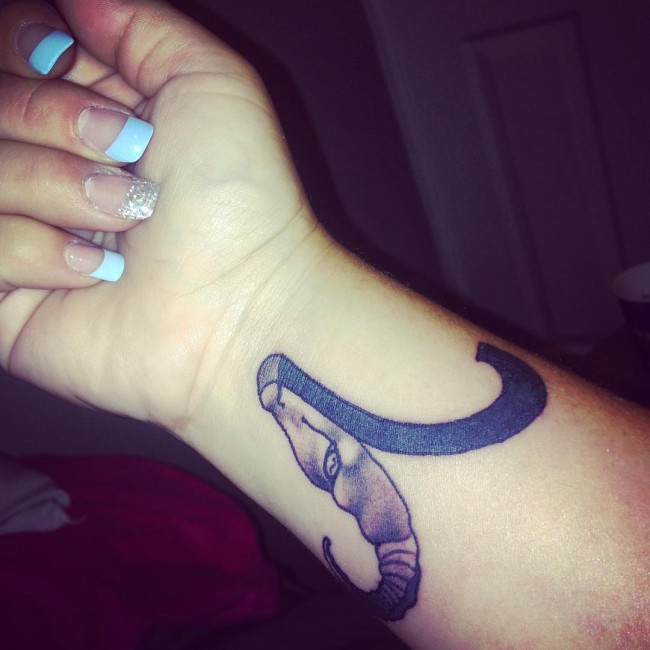 With tattoos your creativity or that of your artist is the only limit to the tattoos you can get. For this type of tattoo, the legs can work pretty well. If you are ready to bear the pain, you can have a beautiful full bodied ram tattoo on the back of your leg.
A small ram head or an Aries symbol on one side of your chest will look marvelous. However, since you will see this tattoo every time you look in the mirror you should make sure that it is drawn by a skilled artist to avoid any disappointments.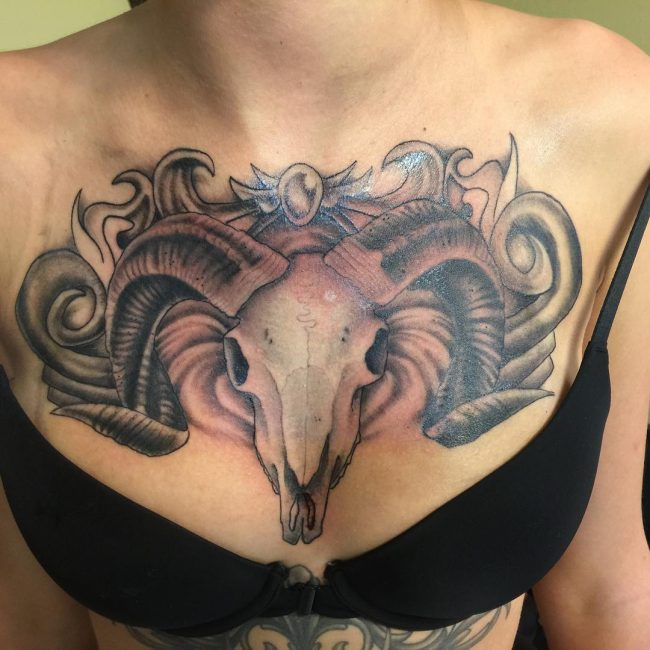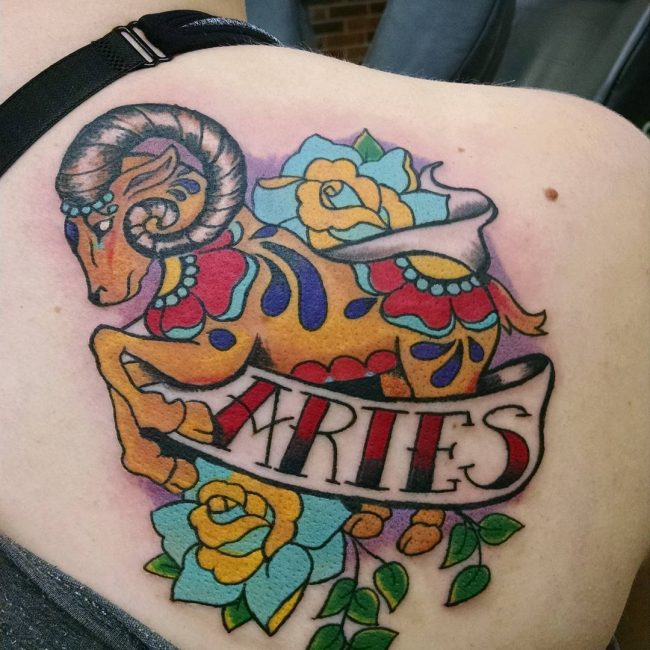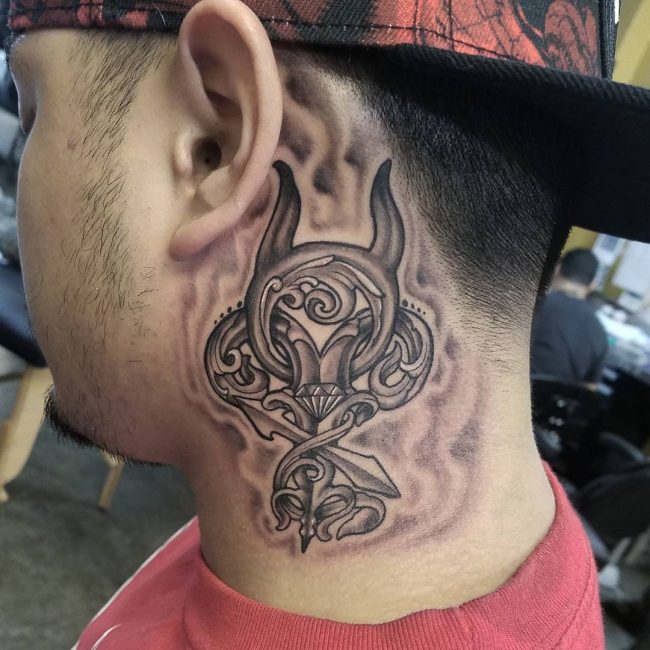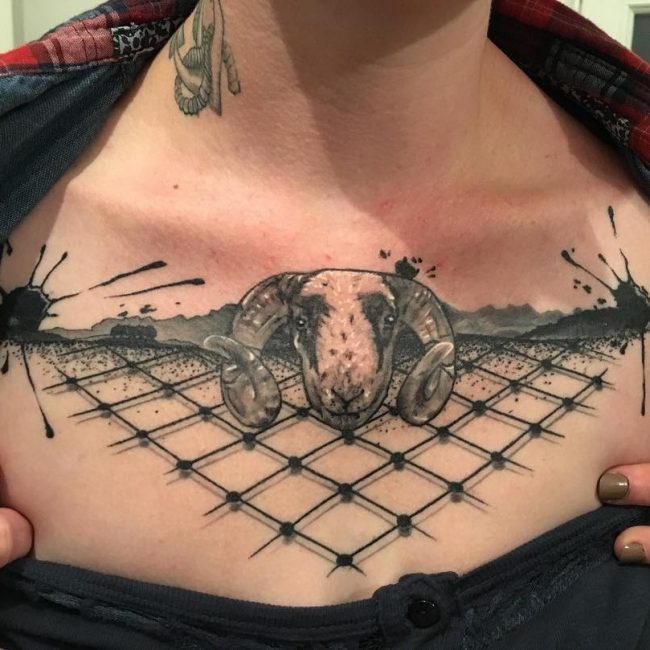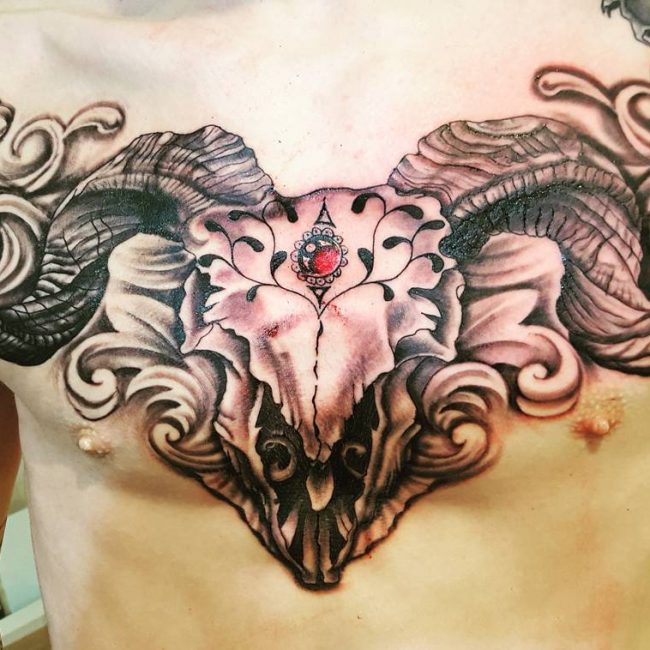 Besides from the fact that you will always get to see it and show it off when you feel like an Aries tattoo on the wrist looks incredible. If you have yours on the wrist, it will be easier for you to keep in mind the reason for having it and what it symbolizes as all you need to do is look at your wrist.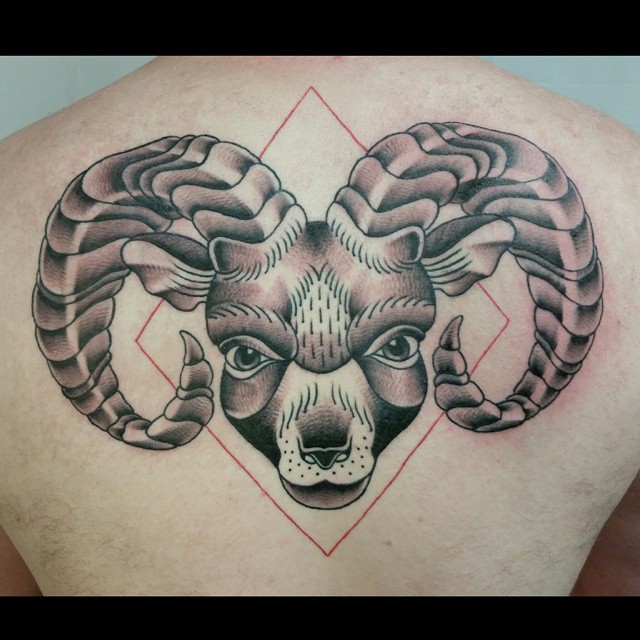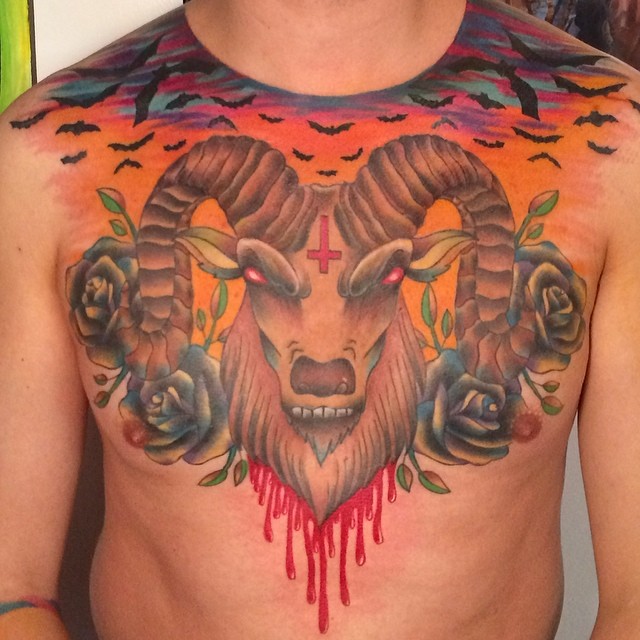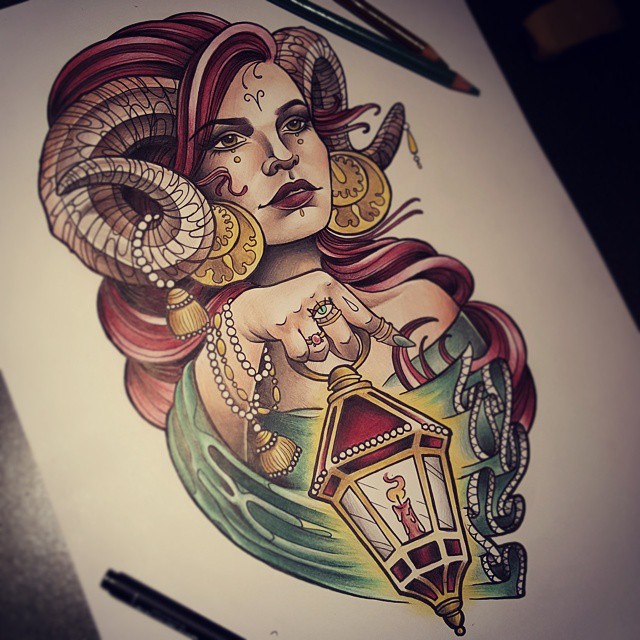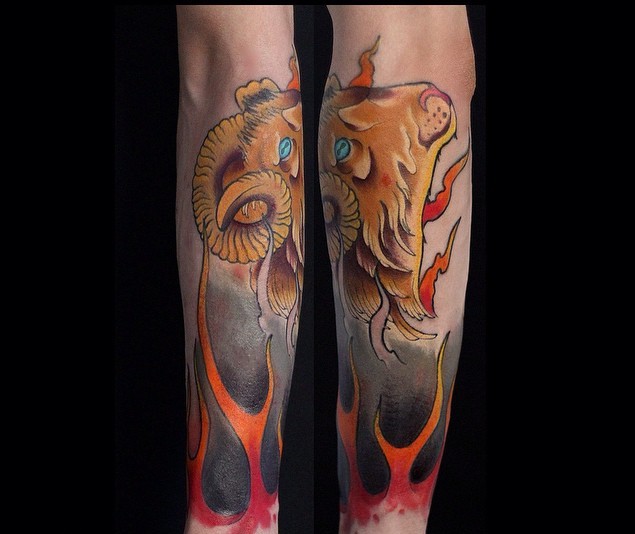 This tattoo can be as small as you want it to be and still look great, and so it will be perfect as an ankle tattoo. The Aries symbol is very simple, and so it should not give your artist any trouble drawing it on your ankle.
---
back to menu ↑
Types of Aries Tattoos
With this kind of tattoo you can choose to have the ram head or have a full bodied ram. However, what you choose should be dictated by the placement area of your tattoo and the size you want to have. If drawn properly this is one of the best types of the Aries tattoos.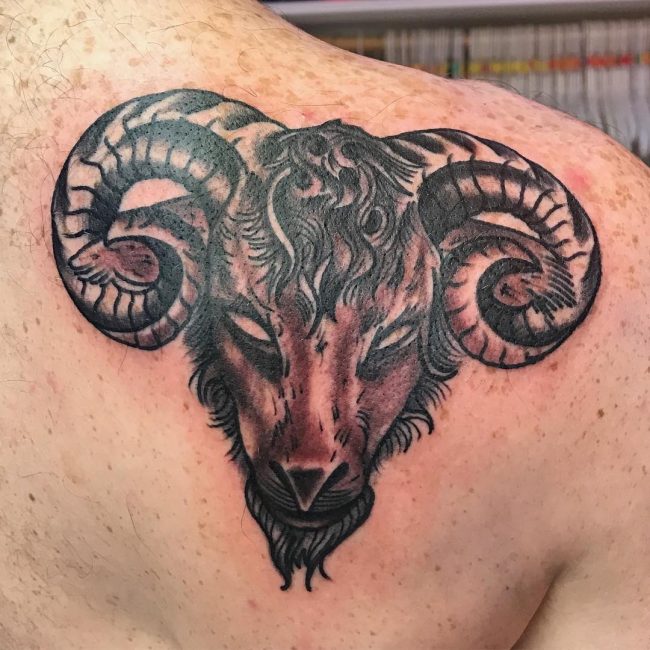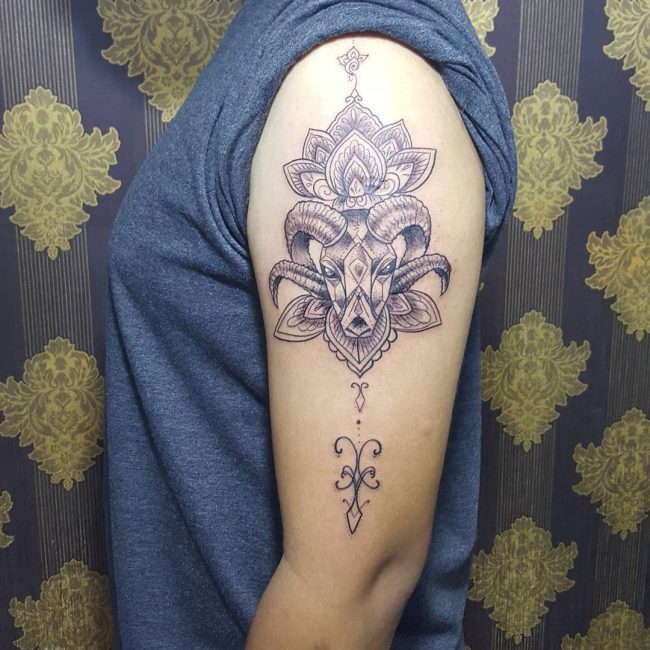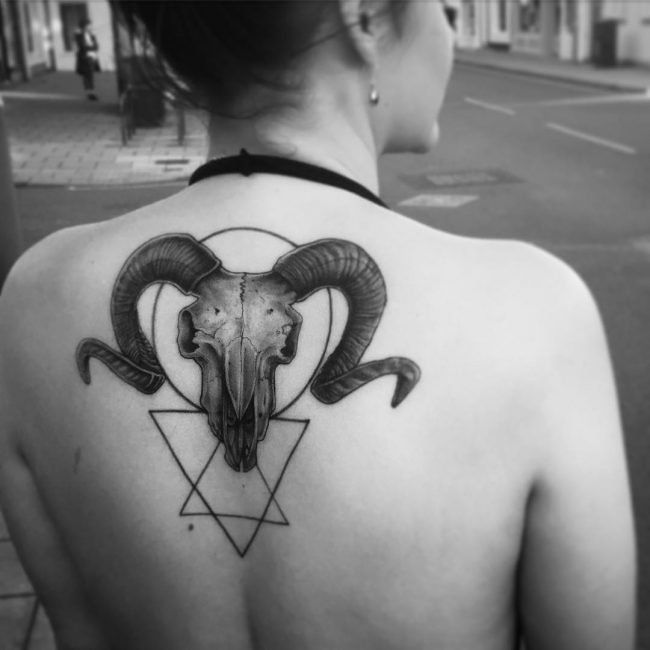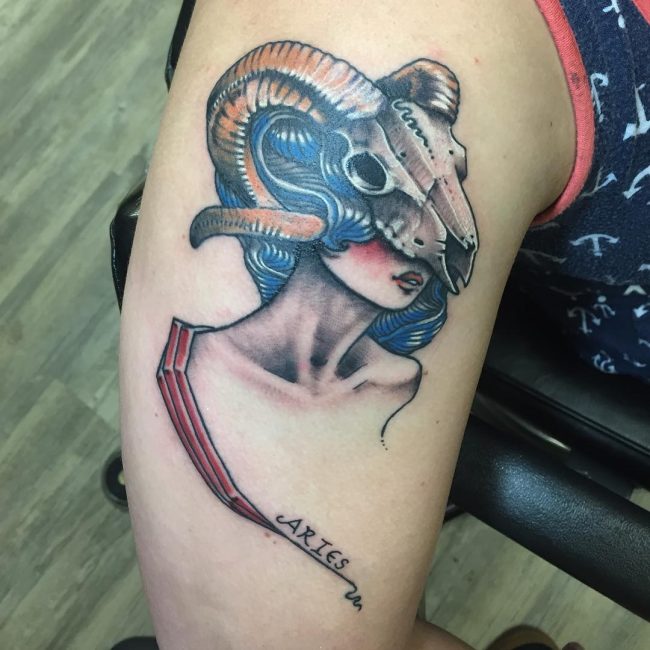 Tribal patterns and designs are a mainstream tattoo genre, but they are also used to enhance the appearance of other types of tattoos like in this one. In this tattoo, the Aries symbol is drawn in the tribal patterns to make it look more appealing and to give it a deeper meaning.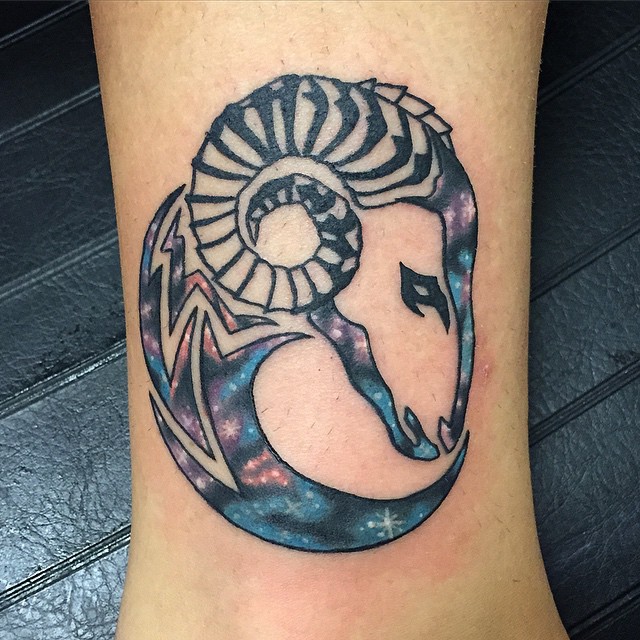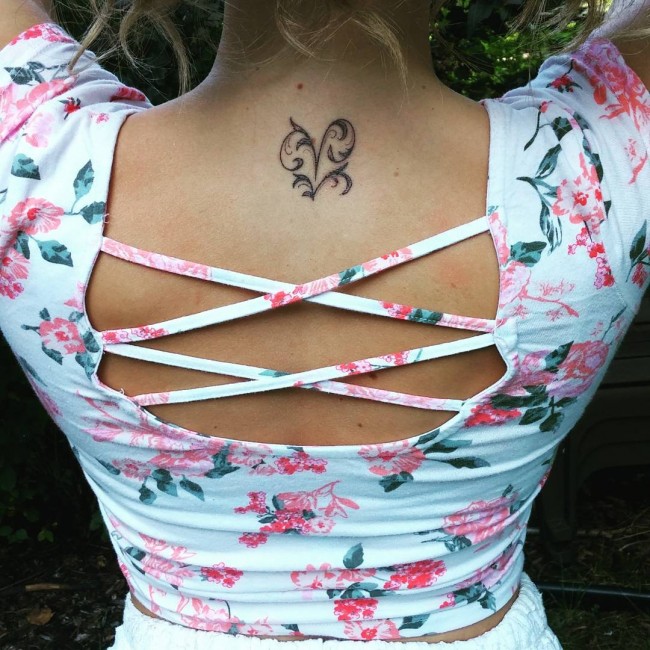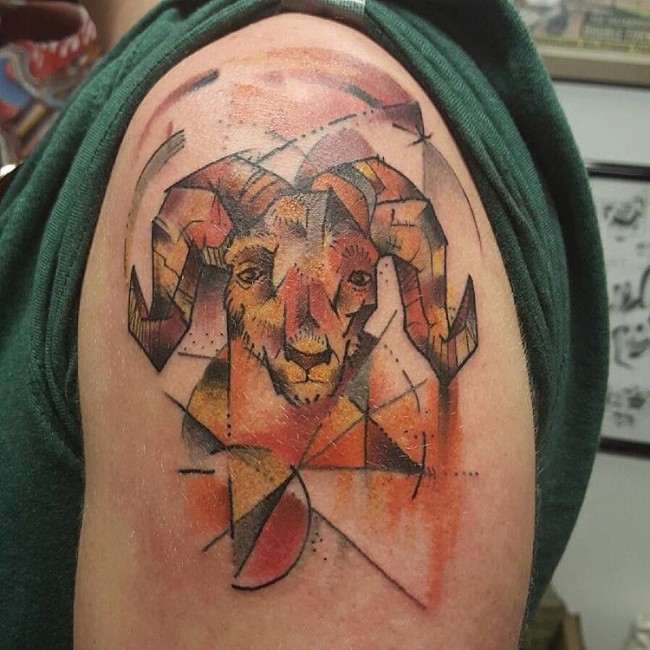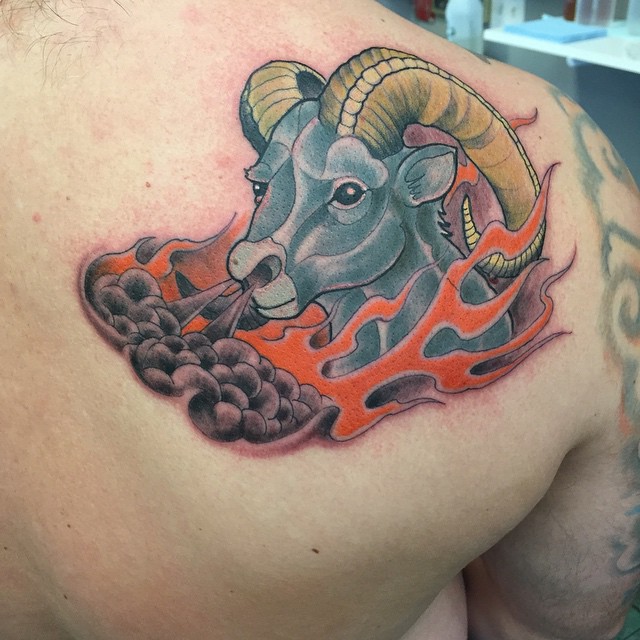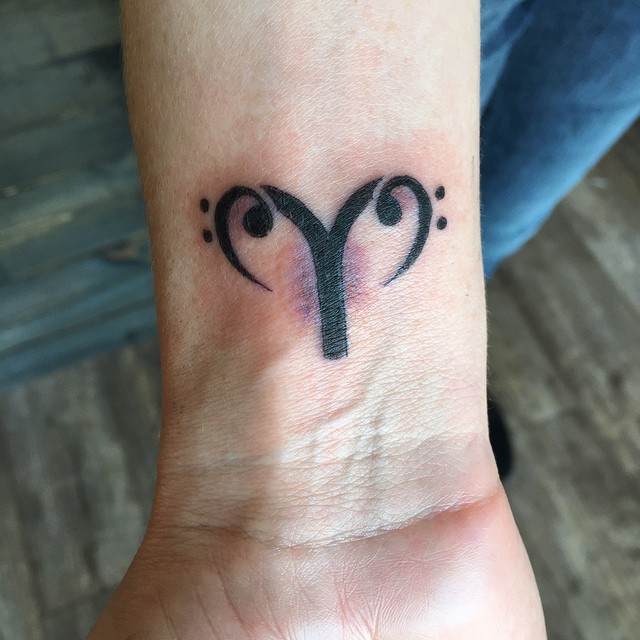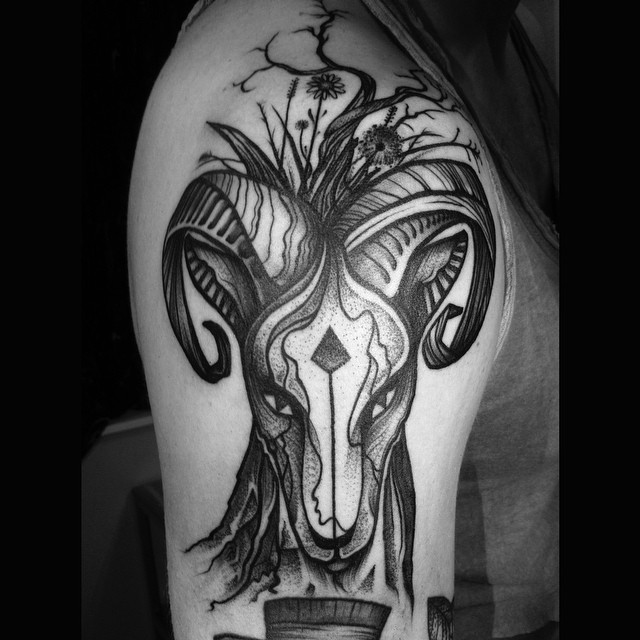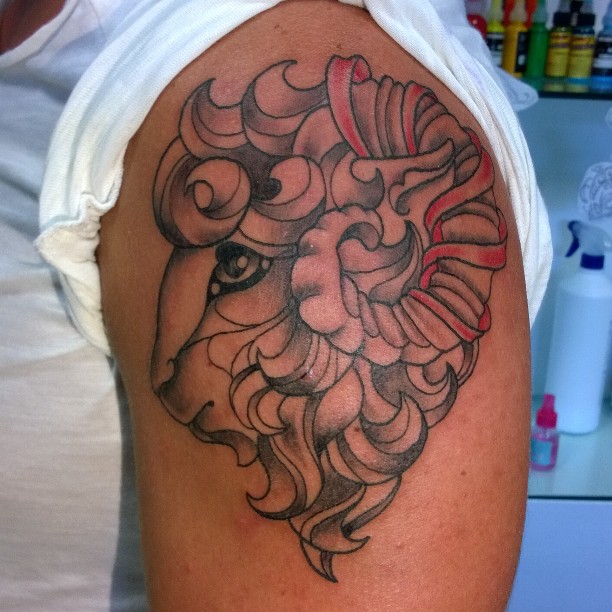 In this tattoo the Aries symbol is drawn holding a pair of butterfly wings. Although the symbol maintains the meaning associated with Aries tattoos the butterfly wings can be used to bring a twist to this.
This tattoo design is perfect to flaunt on your body, and it is also unique when compared to other types of this tattoo. Unlike the rest that depict the Aries symbol or a ram, this one is made up of the stars that come together to form the Aries Constellation.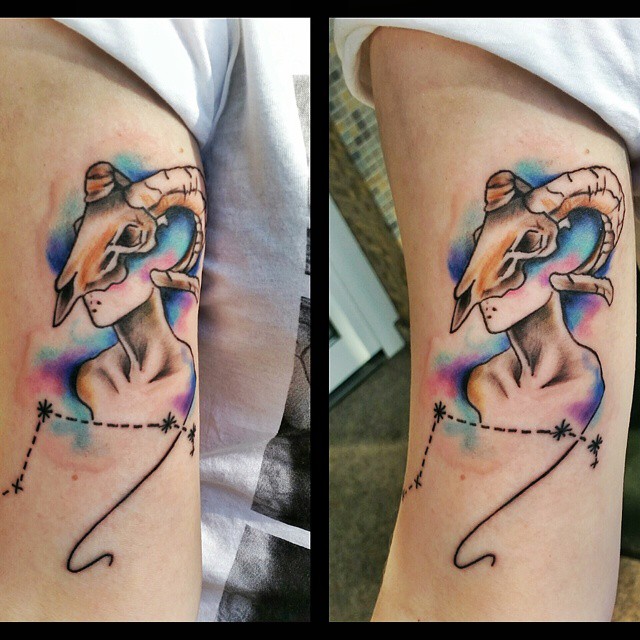 If you would prefer to express your love for Aries in words rather than in an image then this is the tattoo for you. In this tattoo, you can simply have the word "Aries" tattooed on you or you can a birth date to make it more meaningful.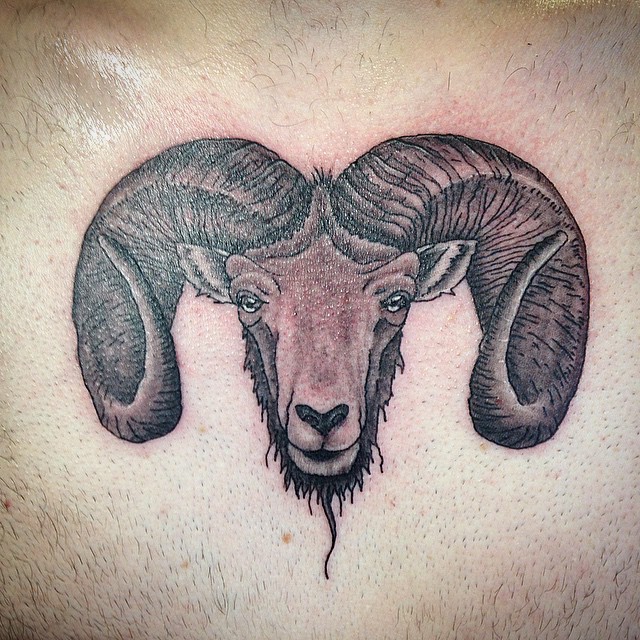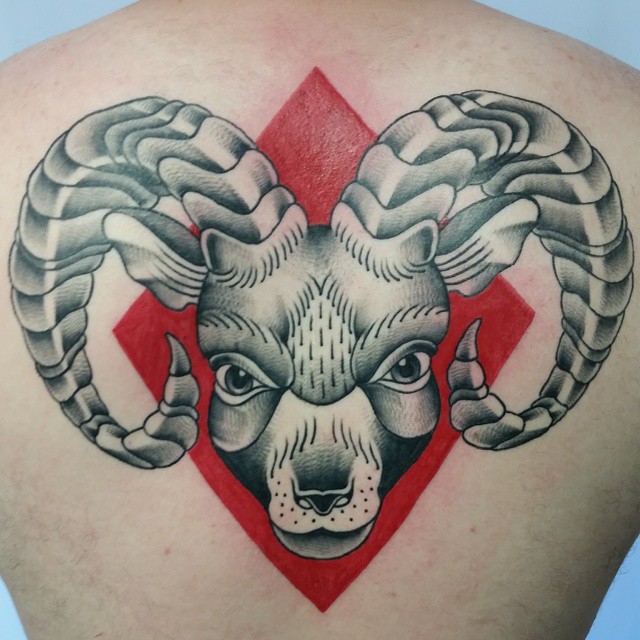 If you do not like the plain appearance of the Aries symbol then you can always enhance it and make it more appealing using flowers. This tattoo gives the Aries symbol a floral touch by enclosing it in creepers and leaves.
The two flowers or more in this tattoo can also be used to give the Aries symbol a feminine touch.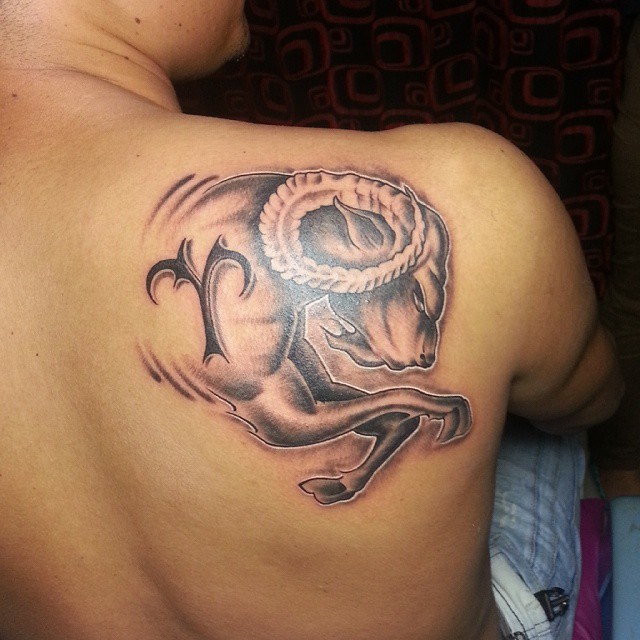 The Flowering Tree Aries:
This is one of the most loved designs by Arians, and its beauty is perhaps the reason. The tattoo is made up of a flowering tree with roots. The stem of the tree is made up of the horns of a ram or the Aries symbol. Although you can always have it anywhere, you wish this tattoo is best suited for the back.
This tattoo is usually an outlined ram that is given a 3D effect to make it more beautiful. 3D tattoos are in trend but being a relatively new concept you should go to a tattoo artist experienced with this type of tattoos to avoid getting a bad tattoo.