90+ Cool Half Sleeve Tattoo Designs & Meanings – Top Ideas of 2020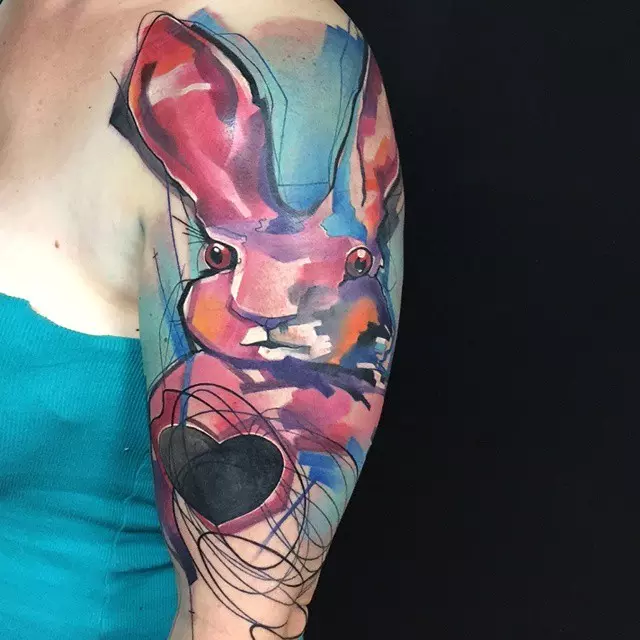 A half sleeve tattoo is a collection of many small tattoos that cover at least half of a person's arm from the shoulder to the elbow. These little tattoos are mostly themed on in a similar manner, but unrelated tattoos can also be joined using a background tattoo to create a tattoo.
Although this type of tattoos is relatively new compared to others, it is slowly becoming more popular.
Contents: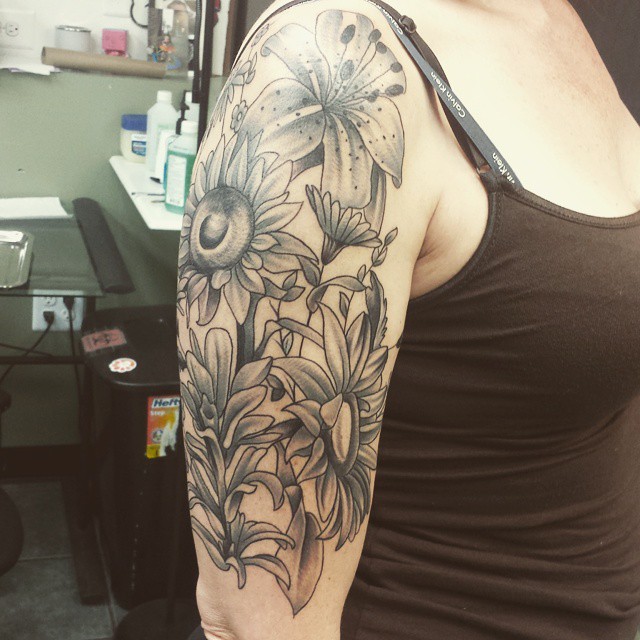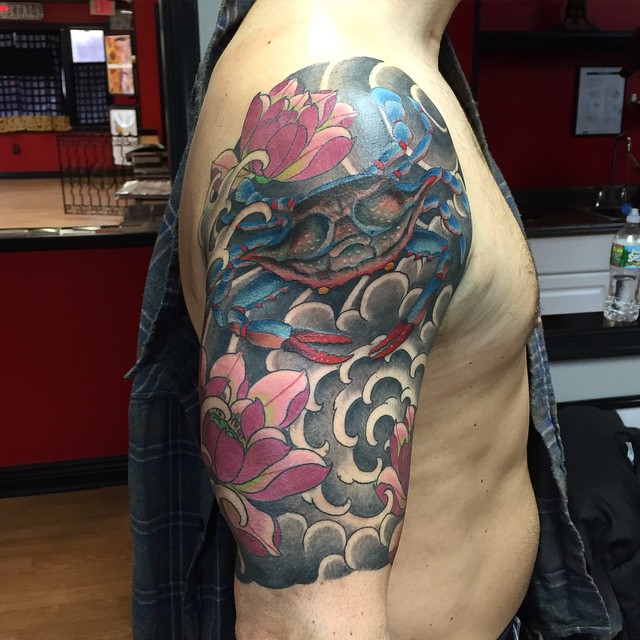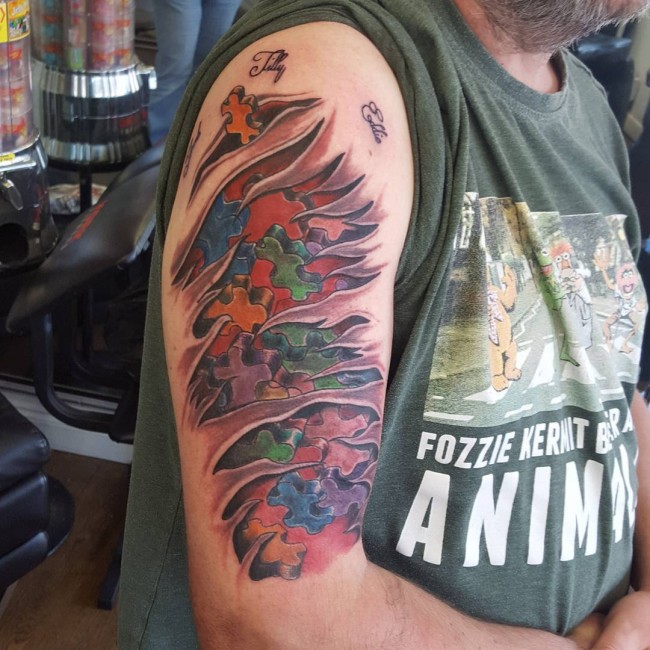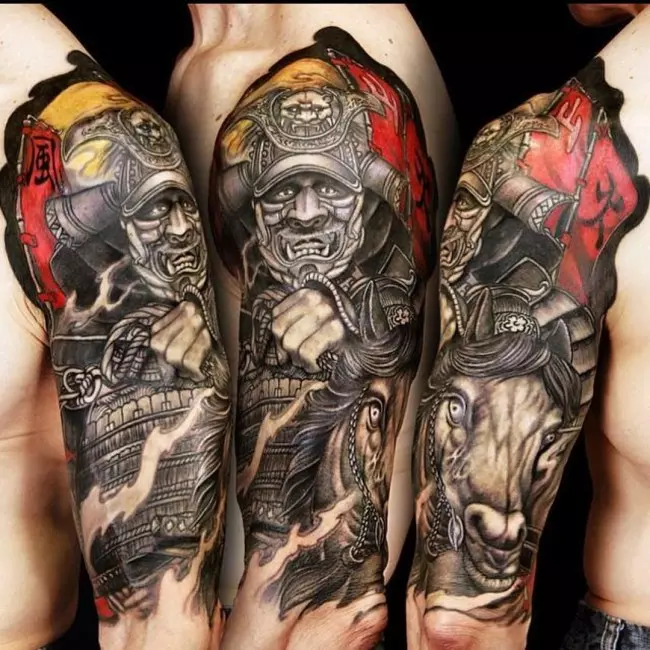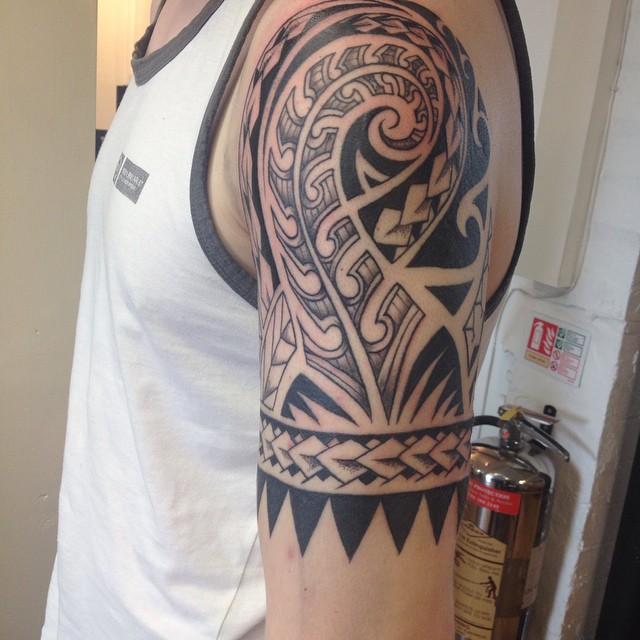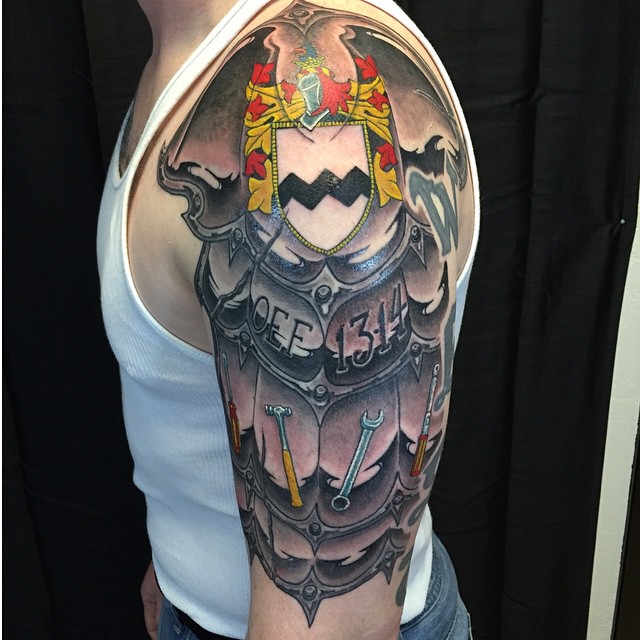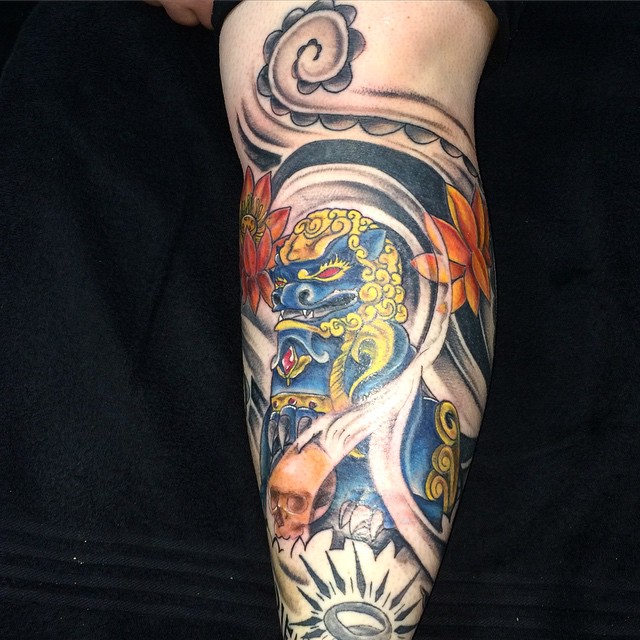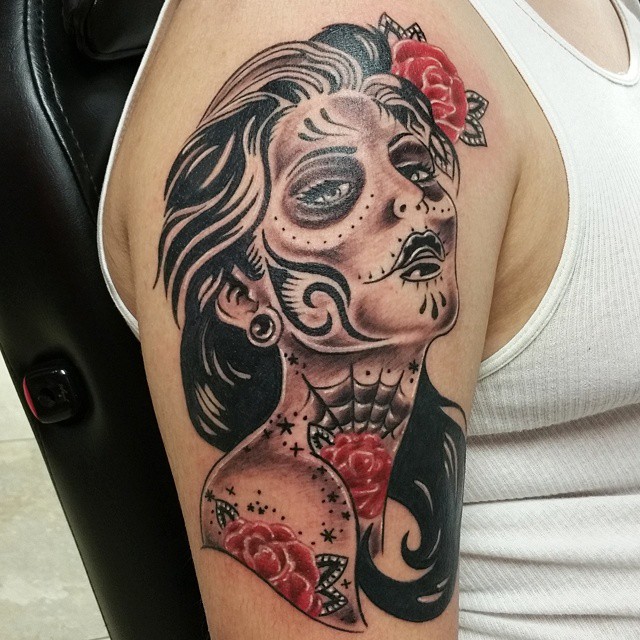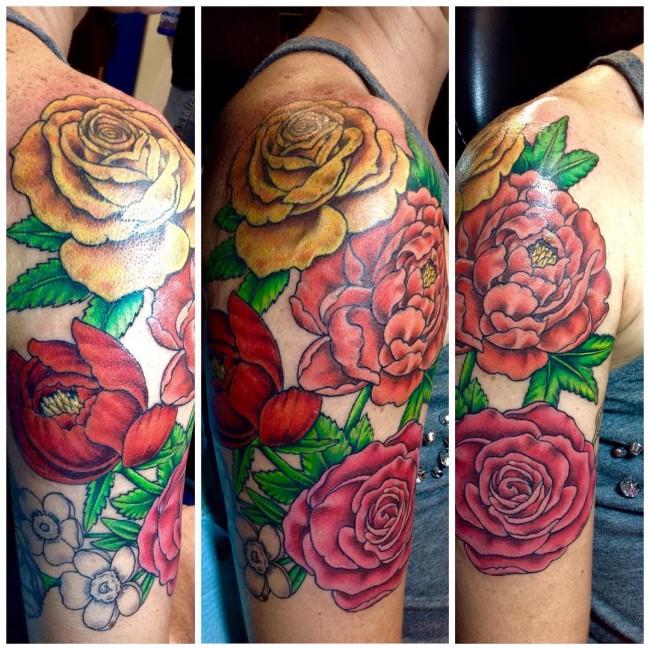 These tattoos take hours of tattooing, and some can take days, weeks or even months to complete. However, these tattoos were not always tattooed as they are nowadays, and one can even say they came into existence by chance.
As people became more fascinated with tattoos, they began having more and more tattoos on their body with more emphasis being given to the hands as it is the most common tattoo placement area.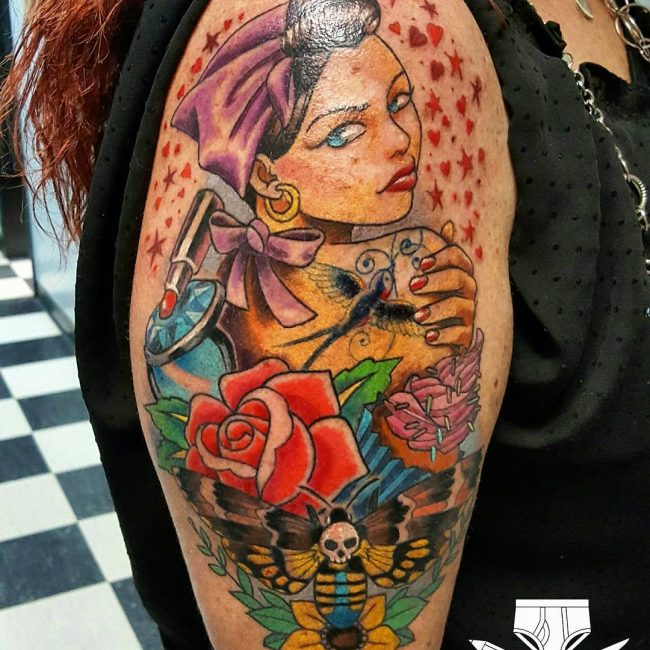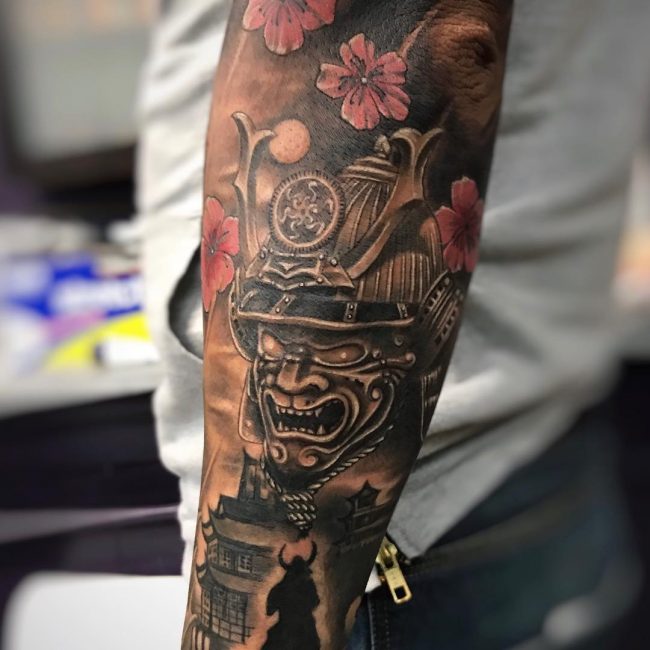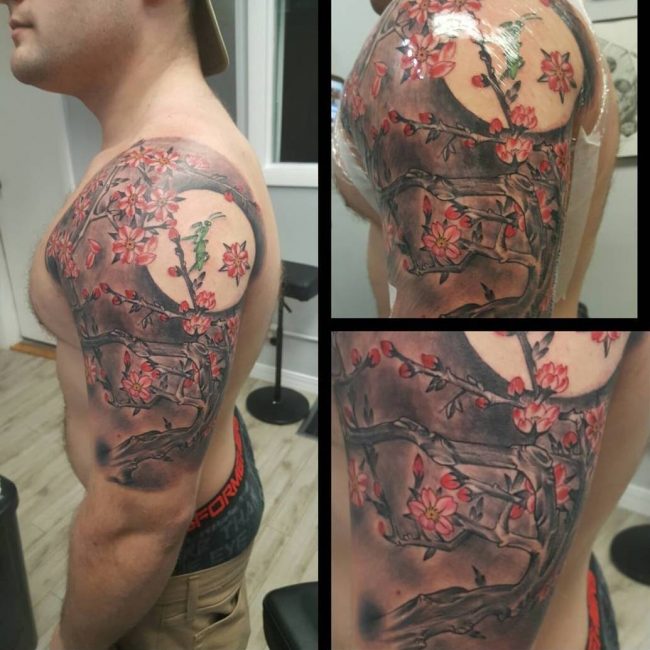 Soon it became stylish to cover the entire arm or half with tattoos, and this is how the sleeve, half and quarter sleeve tattoos came into existence.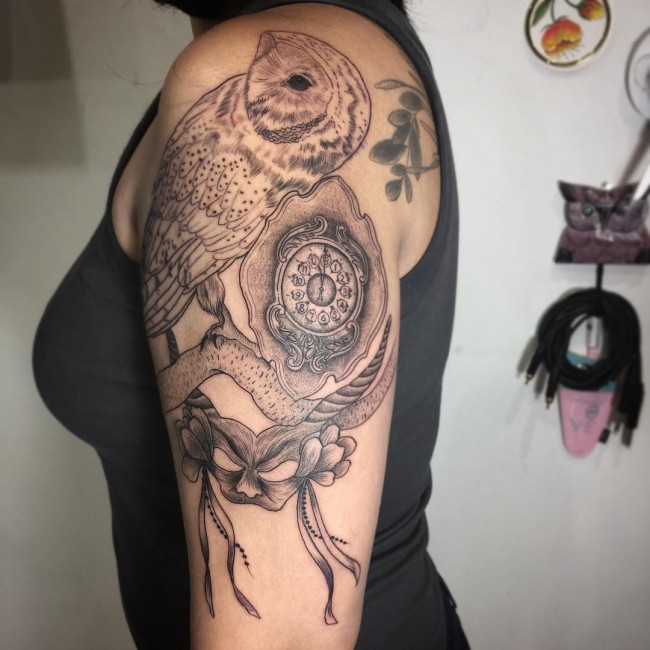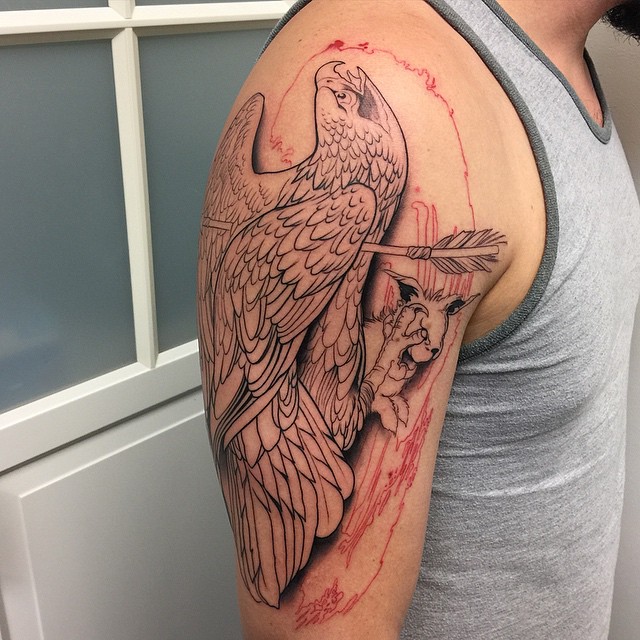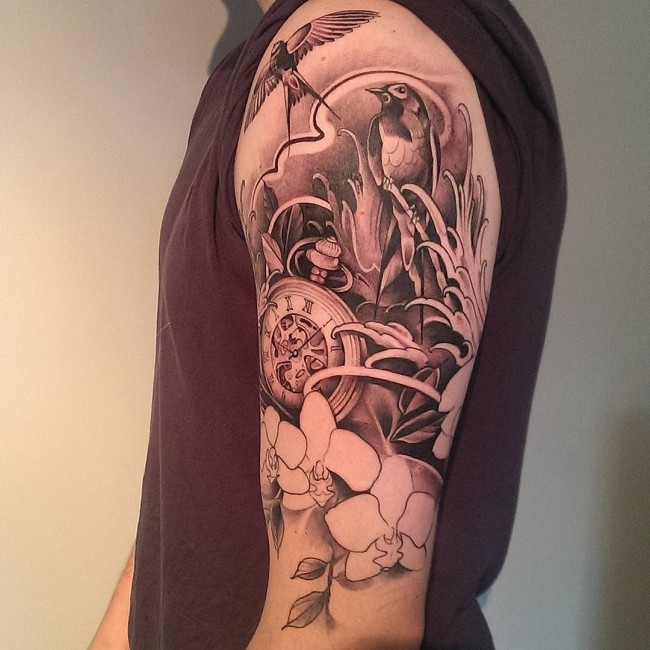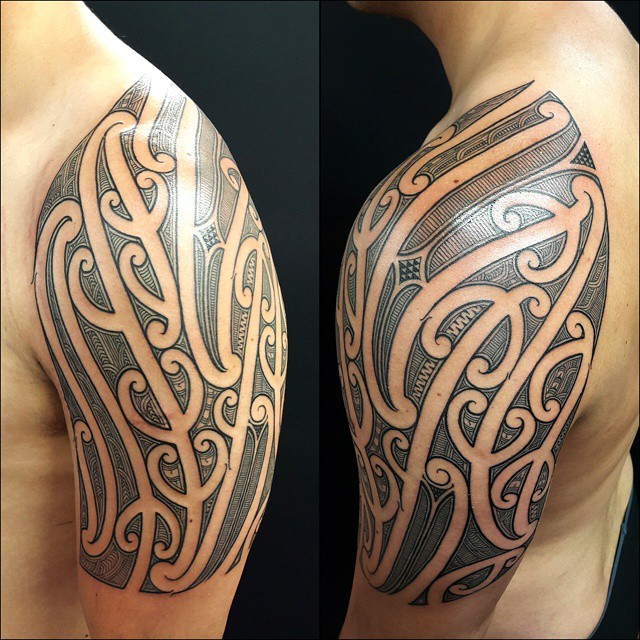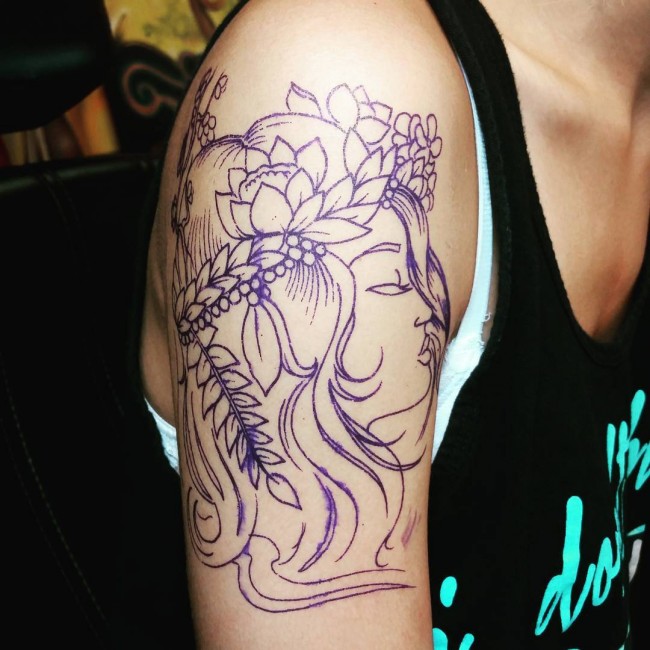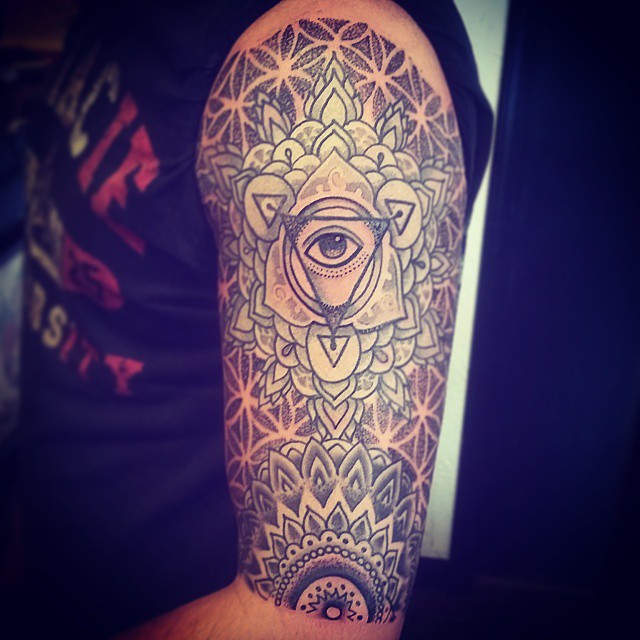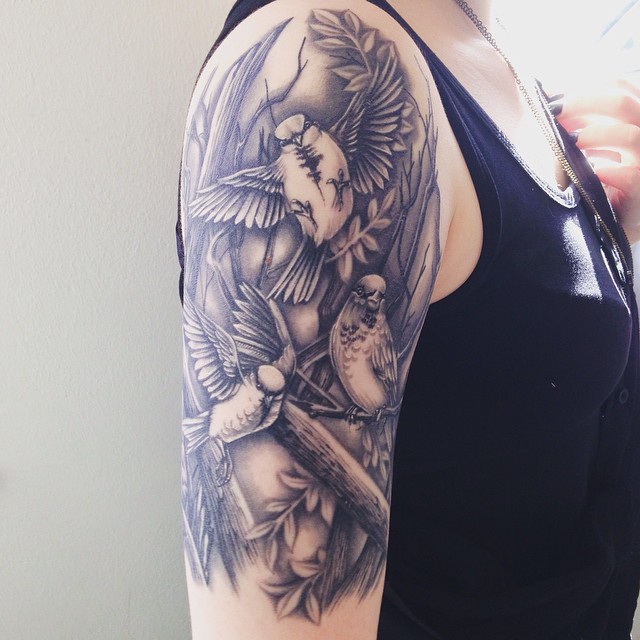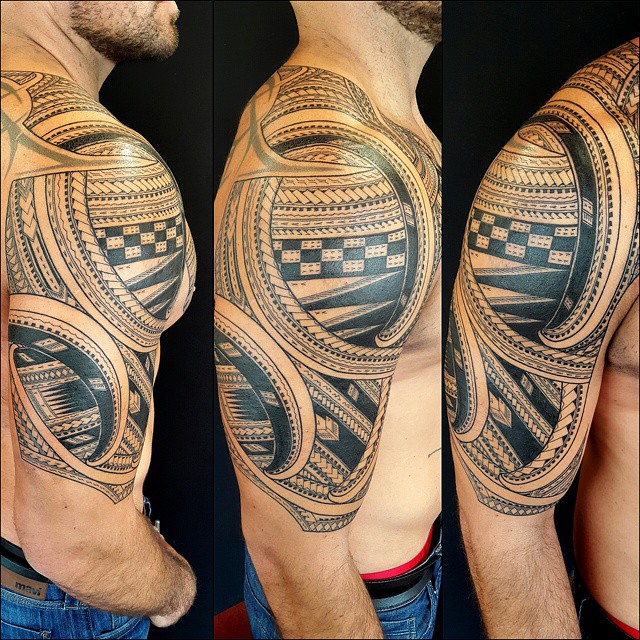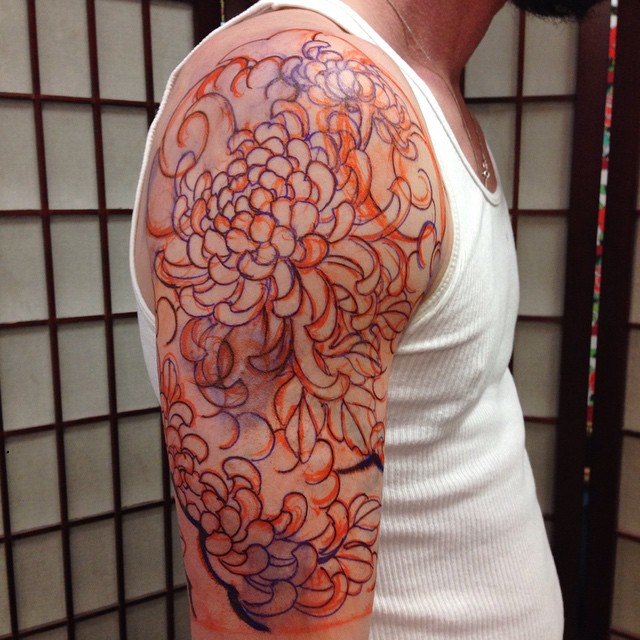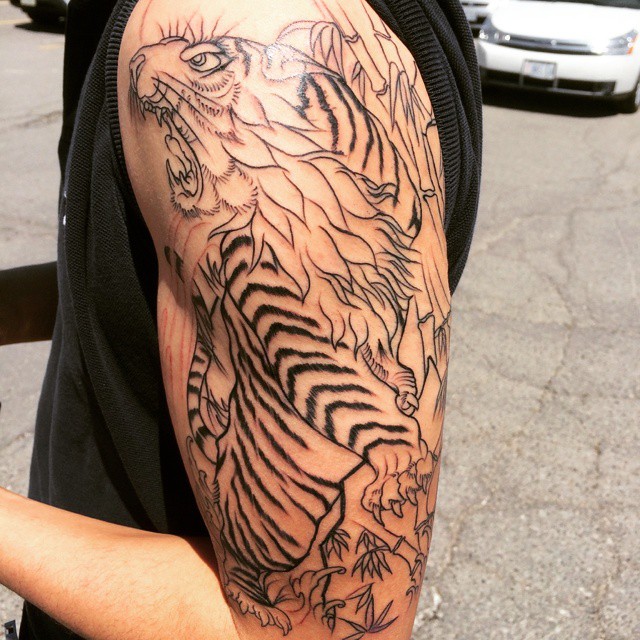 Types of Half Sleeve Tattoos
It would be very inaccurate or incorrect to classify these tattoos into a few distinct tattoos. This is simply because any tattoo can qualify as a half sleeve provided it covers the arm from the shoulder to the elbow.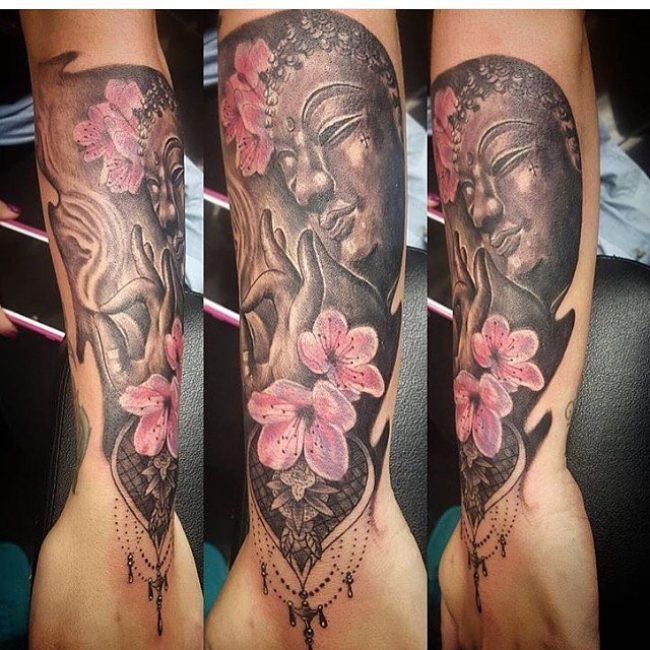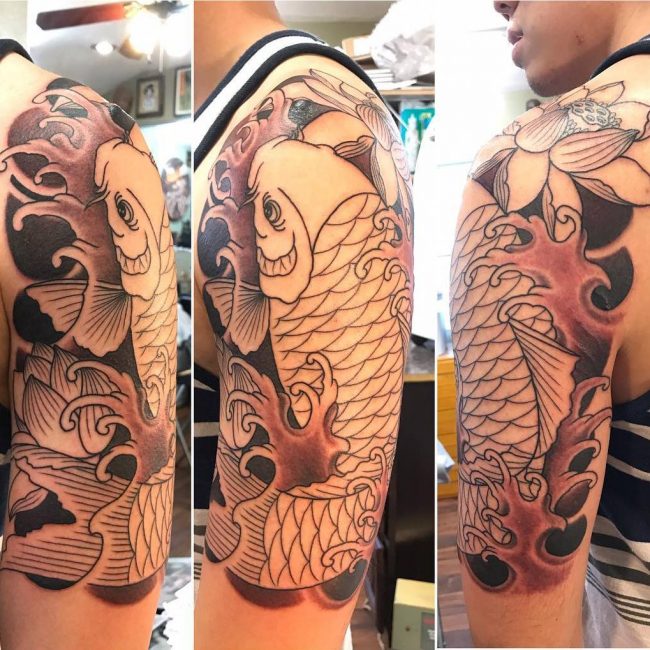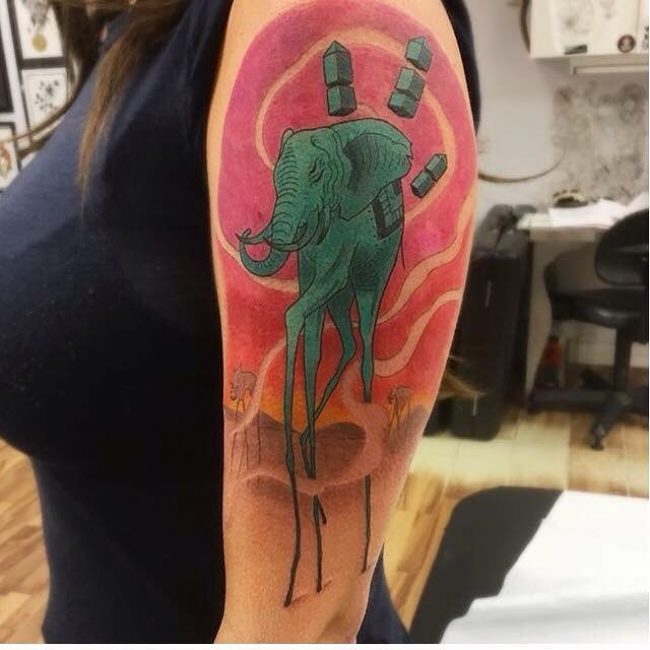 However, there are a few common or popular types of tattoos. Some of the popular types include the following.
In this tattoo the half sleeve is covered by flowers. The flowers can be of the same type for example roses, or different types of flowers can be used. It is usually a very colorful tattoo especially when roses are used, and so it looks beautiful on the hand.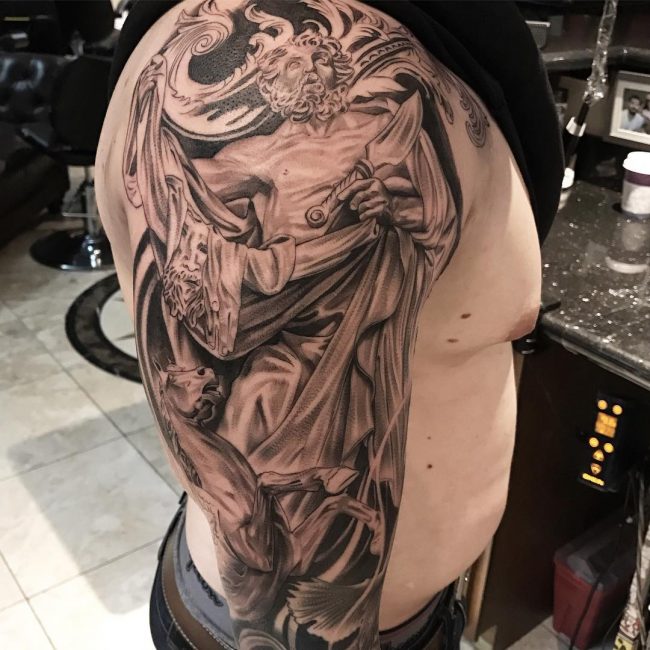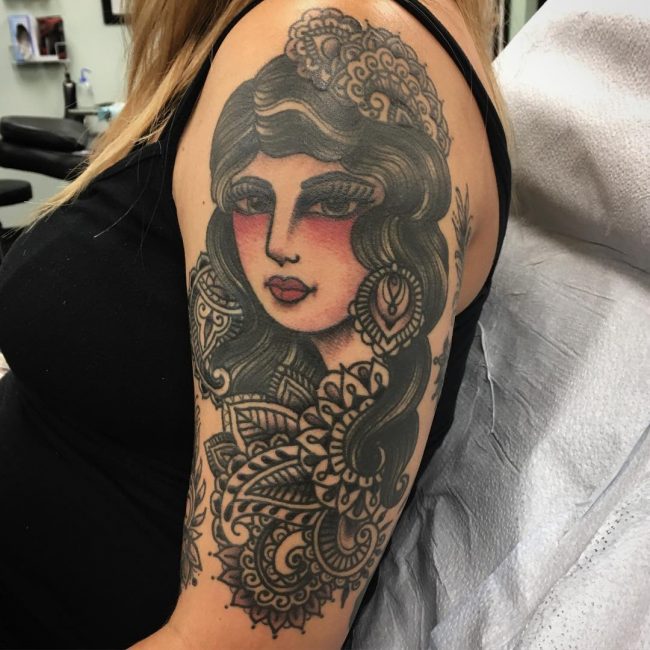 However, flowers are normally a feminine thing, and so this tattoo will be more suitable for ladies.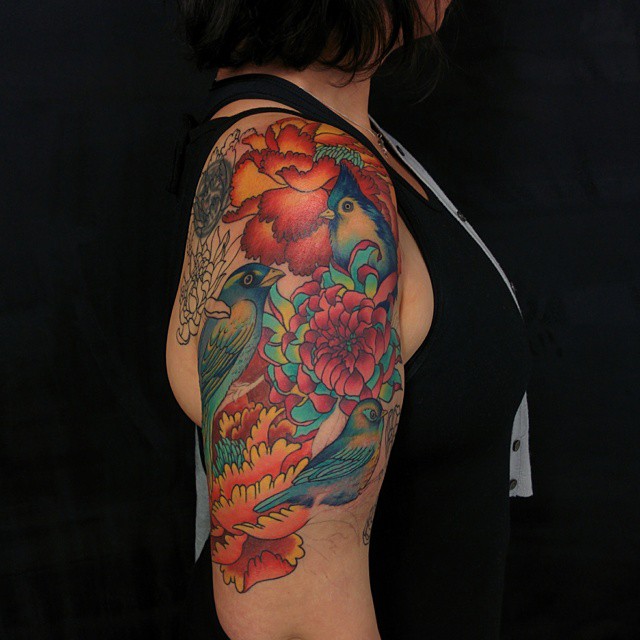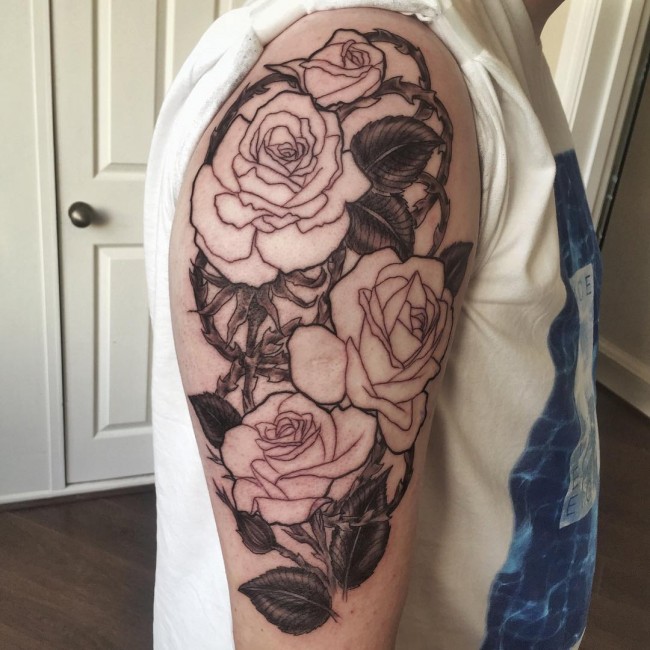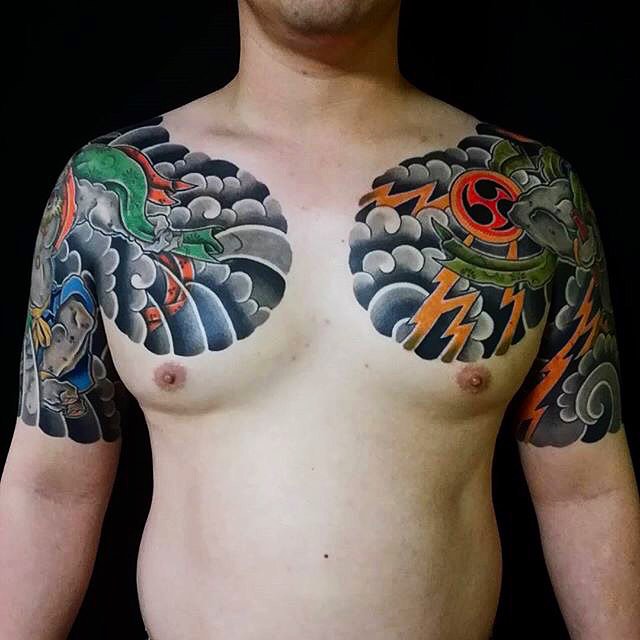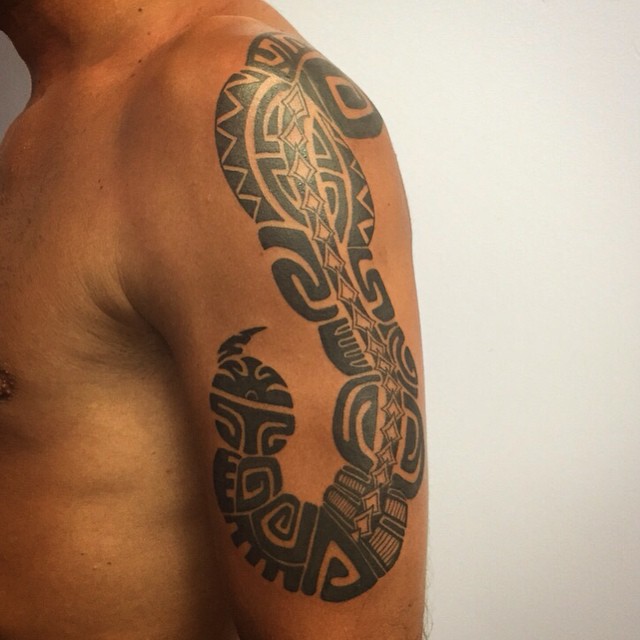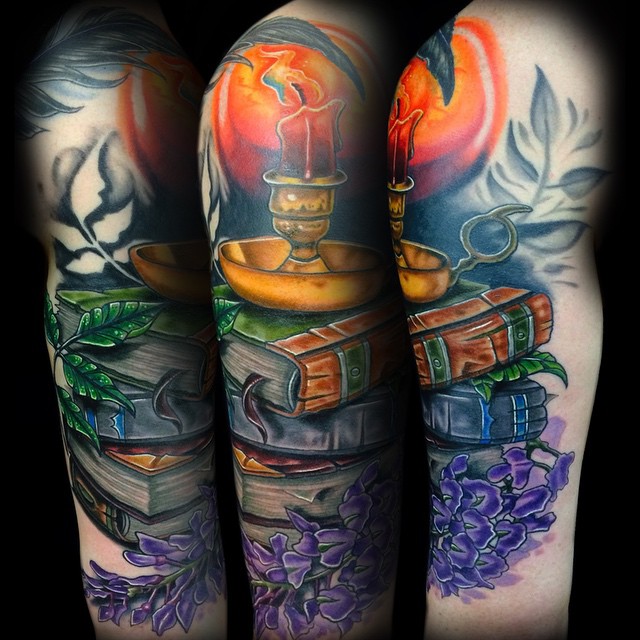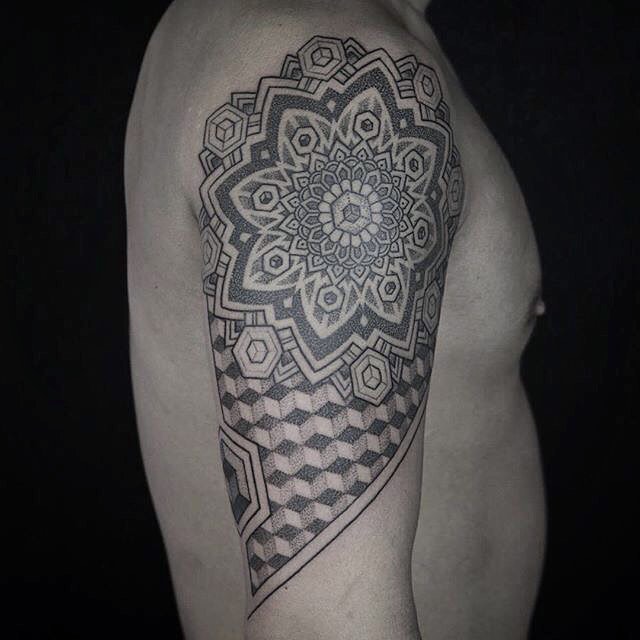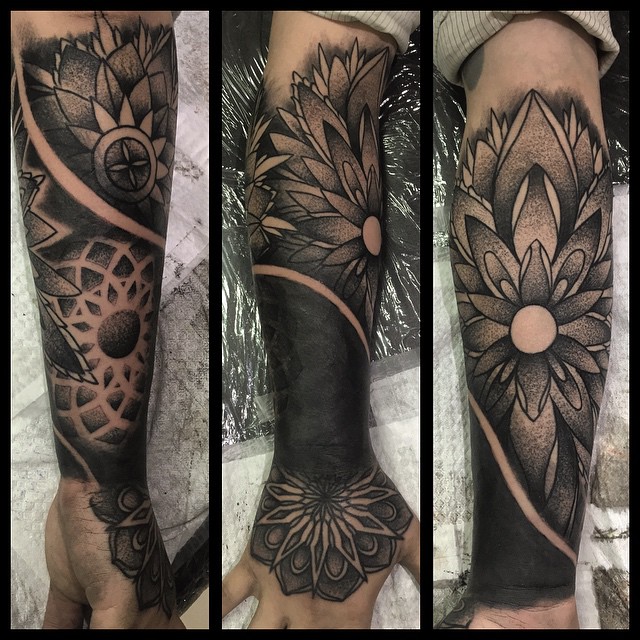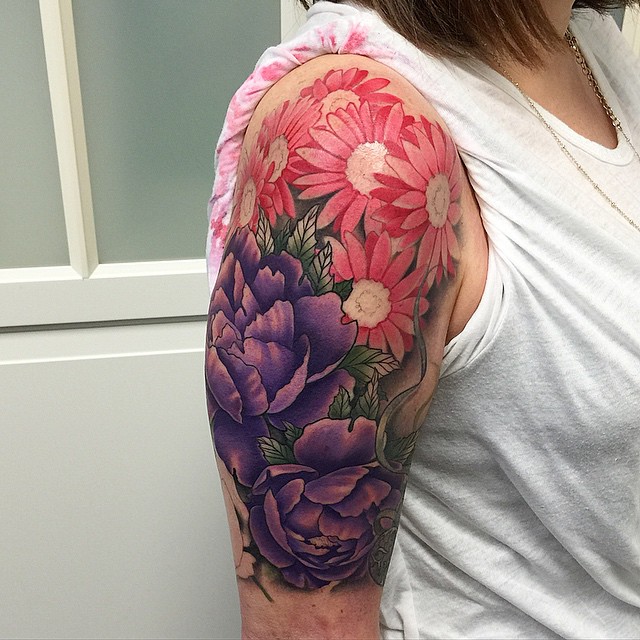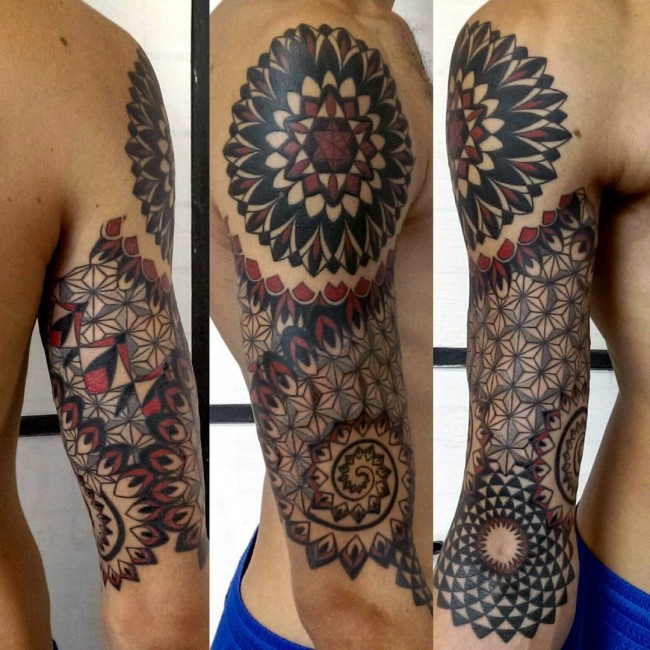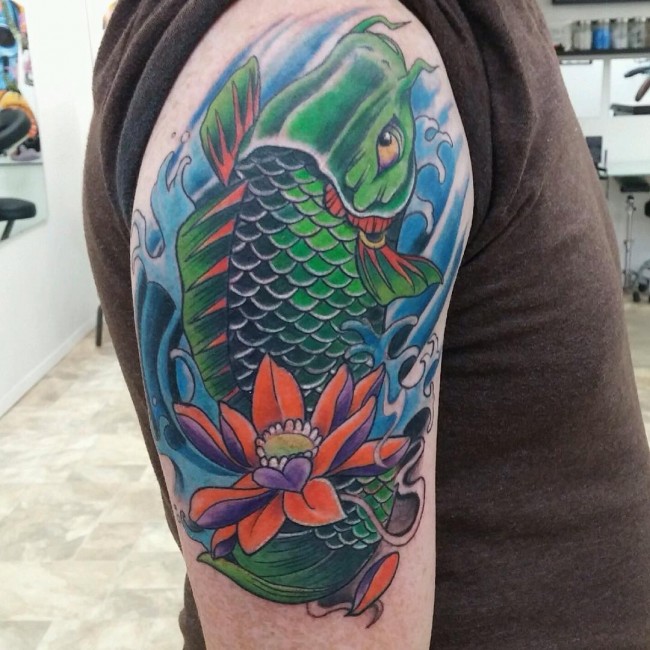 Tribal prints or pattern:
Tribal prints and patterns make a great tattoo option, and so they will also look fabulous when use to create this type of tattoo. There are many patterns to choose from and with the advice of a skilled artist you should be able to choose one that will look well on you.
The biggest shortcoming with this tattoo is that the pattern will only look well when it is complete. As a result of this you might be forced to sit for hours or a couple of days as the tattoo artist works on your tattoo.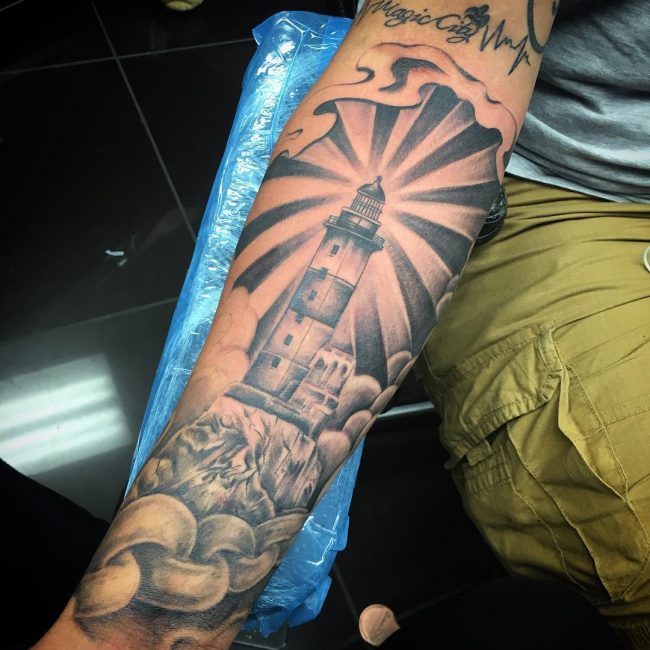 Japanese half sleeve tattoo:
Japanese art provides tattoo enthusiasts with vast ideas for their tattoo designs and so by using this art one can be able to create an outstanding half sleeve. For this type of sleeve, you can use different Japanese patterns or some popular Japanese animals for your tattoo.
Combining an animal and some Japanese pattern is also quite common in the creation of the Japanese themed half sleeve.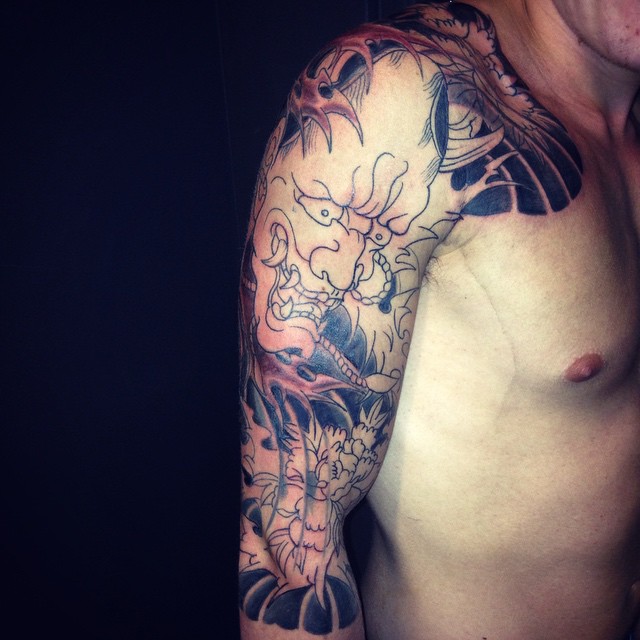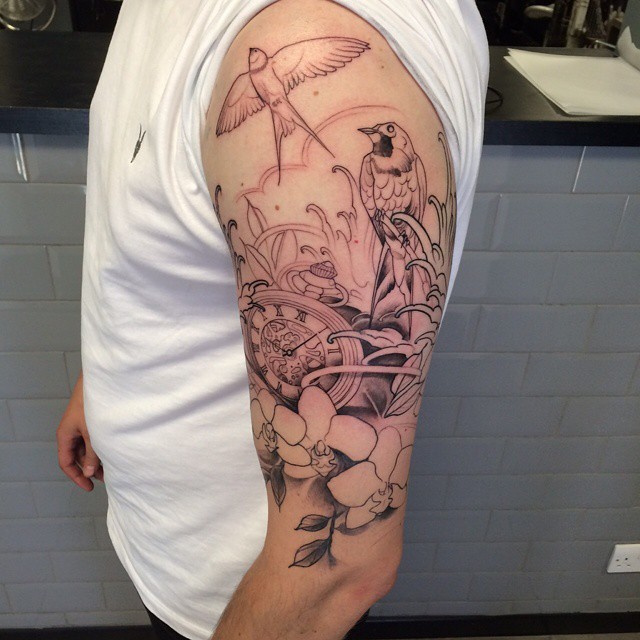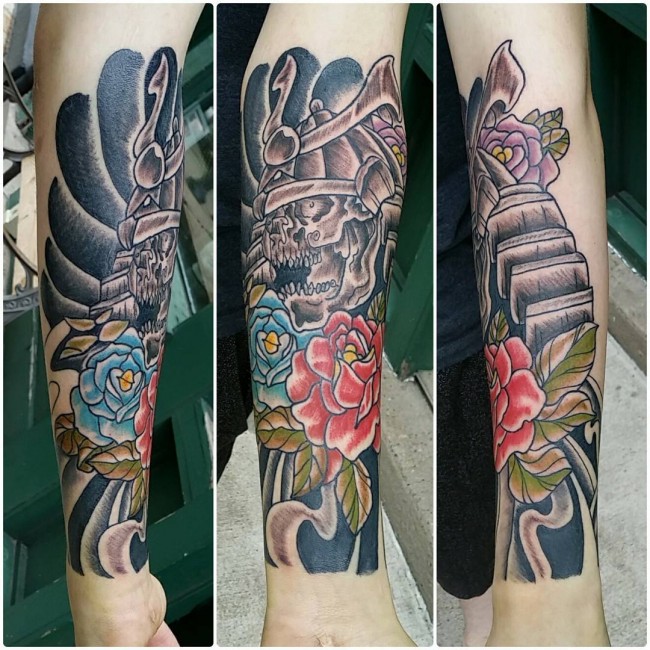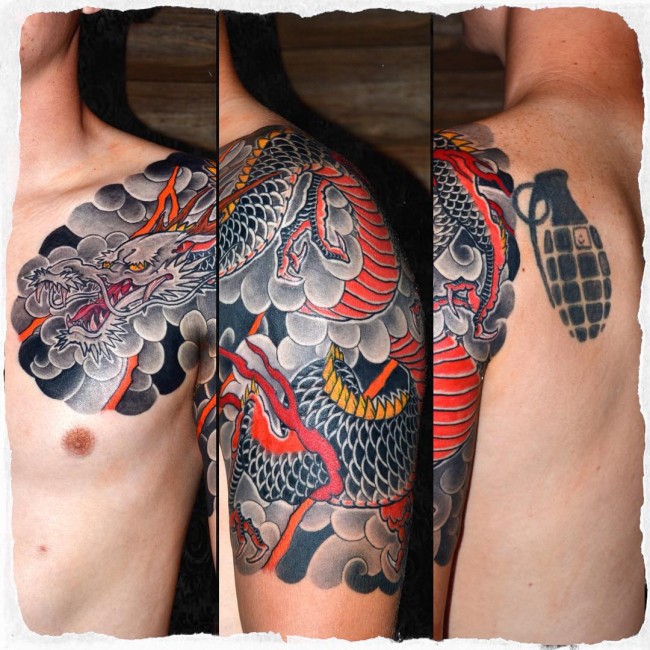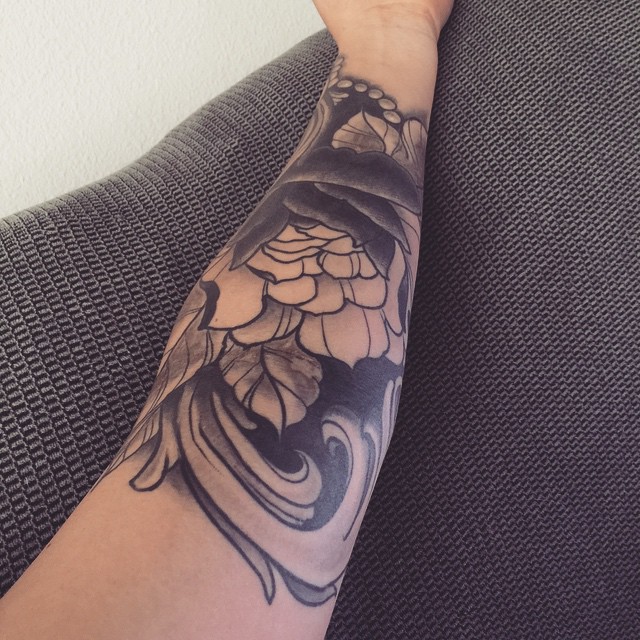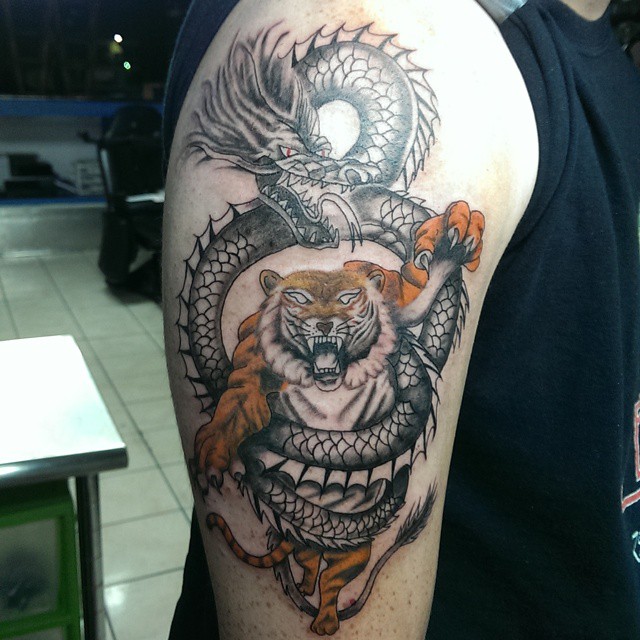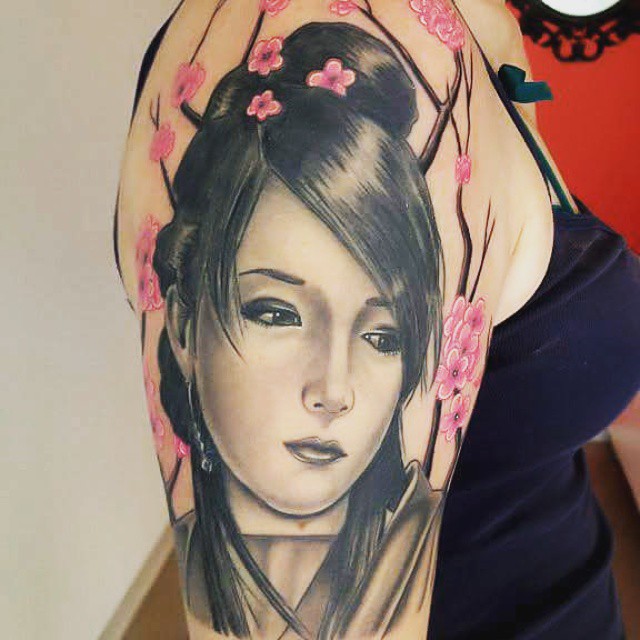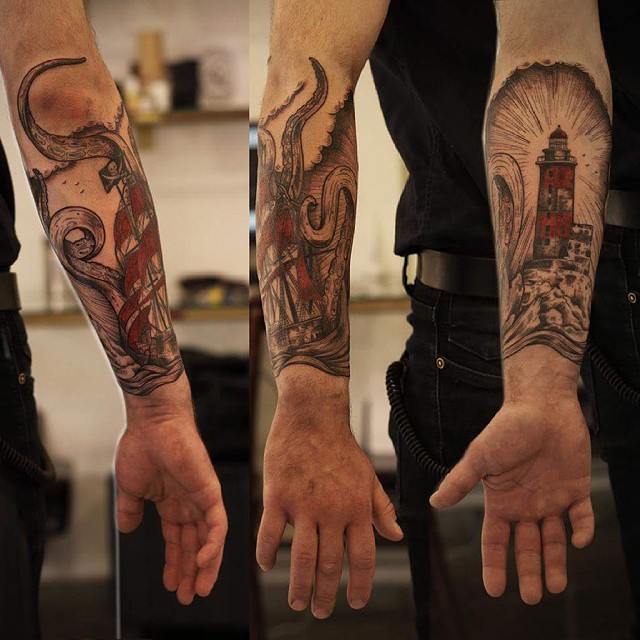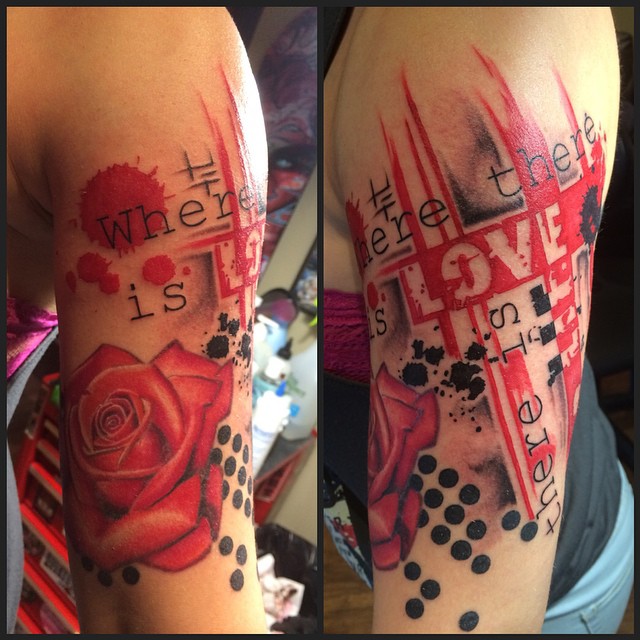 People are very fascinated with these mythical creatures, and so they have been featured in various forms of art with tattooing include. It is very hard to find a popular tattoo type that does not have a variation that includes dragons.
Dragons make an amazing half sleeve since they can be drawn as big as you would wish. Another advantage of having this type of half sleeve is that you will not need to incorporate other types of tattoo so as to cover the area you want covered because the dragon is big enough.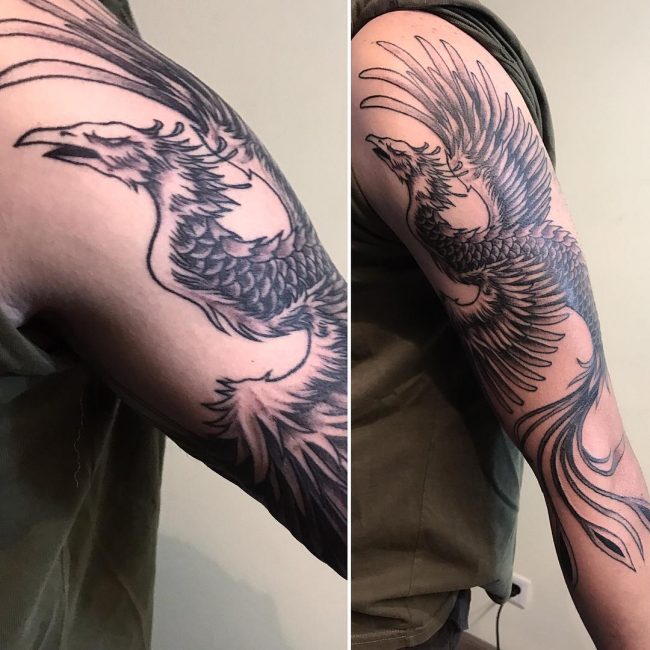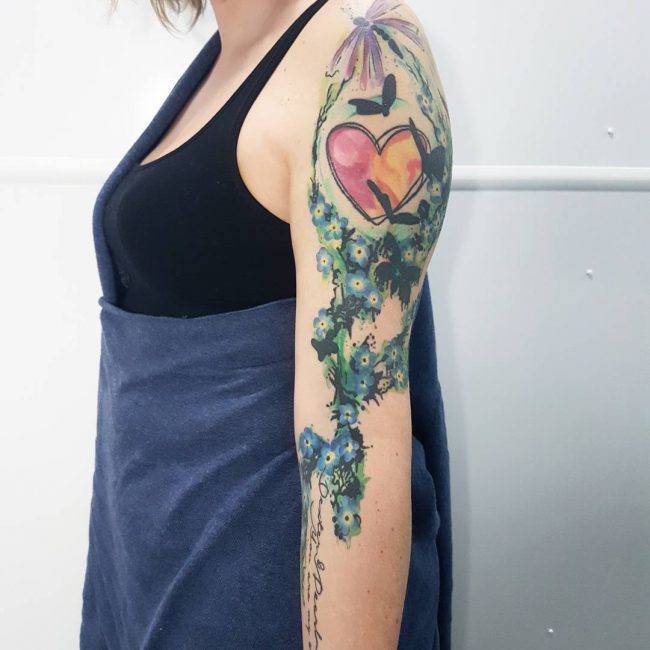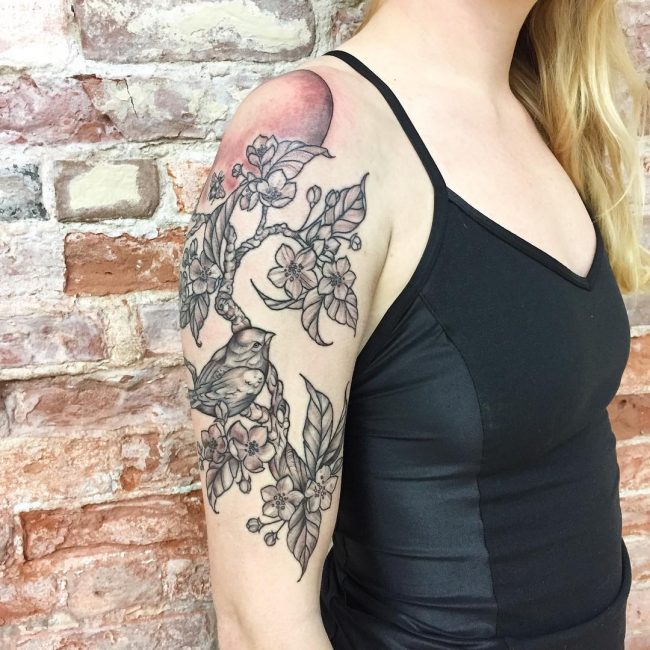 For this tattoo you can choose to draw the Western (Mostly found in British folklore) or Eastern (China, Japan and other countries in Asia) dragon but regardless of what you choose it will still look great. You can also have the dragon in any color you wish or use a combination of colors.
Although Angels are mostly considered to be religious symbols there are now more often used in the secular world as artistic symbols. An angel sleeve depicts an angel with praying hands, holding hands or anything else that you wish for in your tattoo.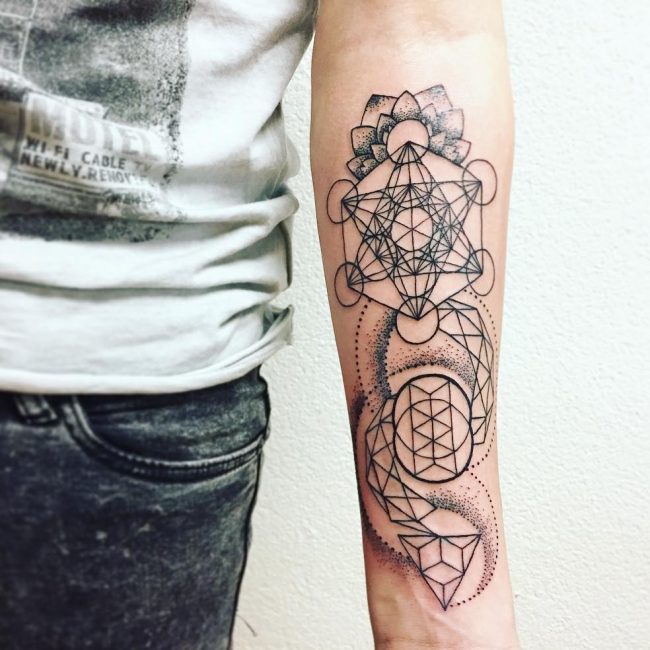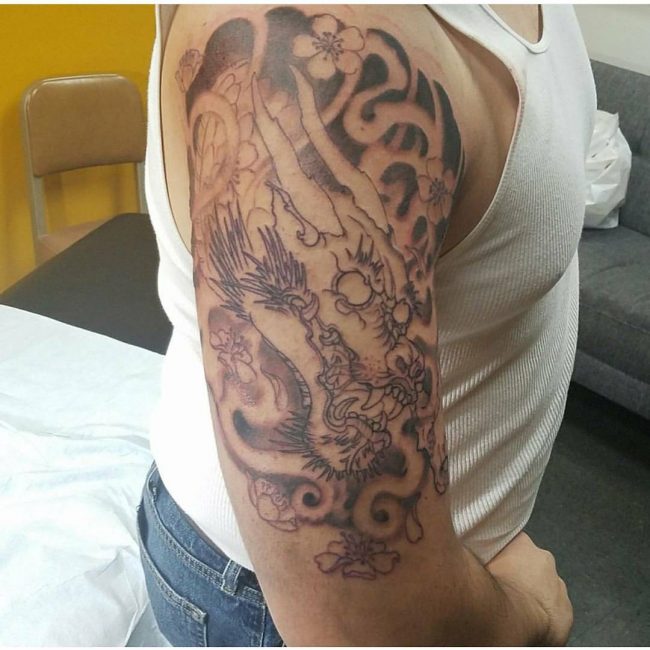 If you like angel tattoos having a half sleeve one is a very good idea since it will be more visible as it is a huge tattoo.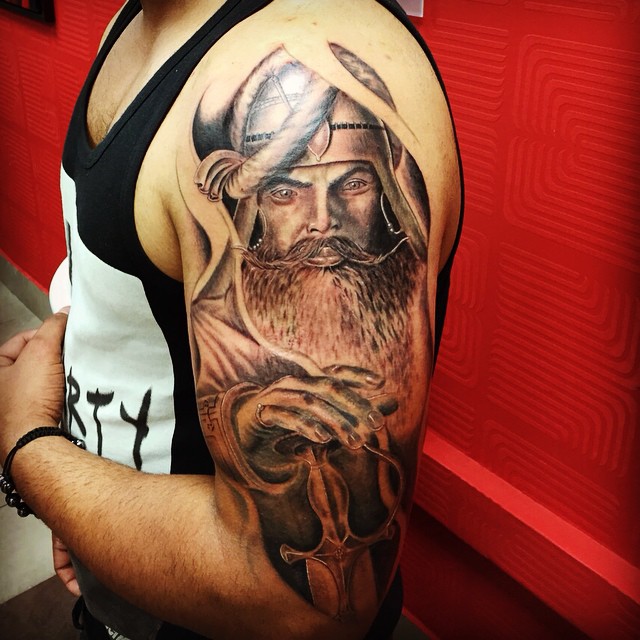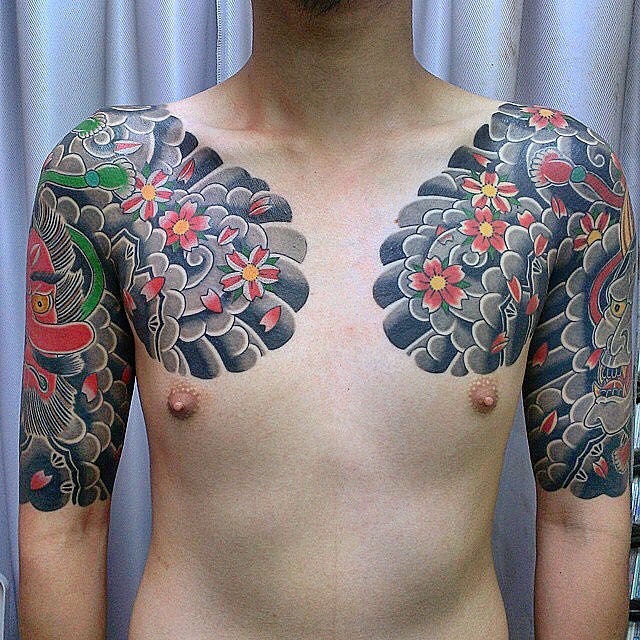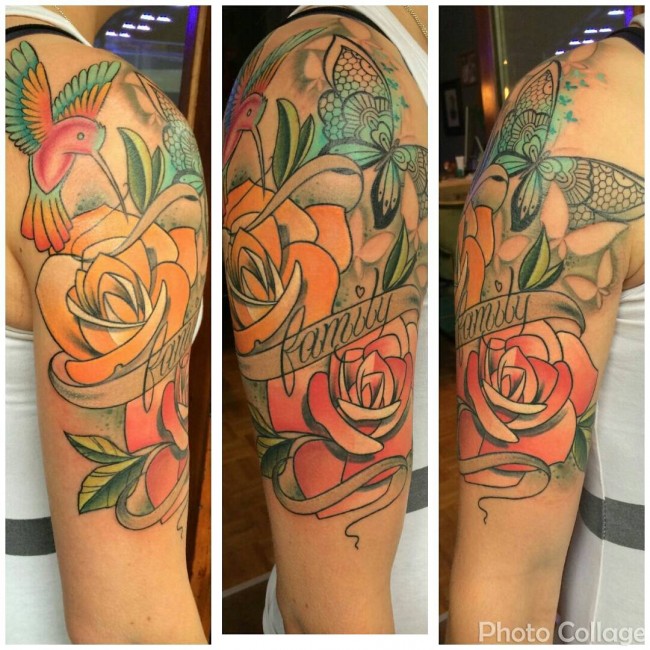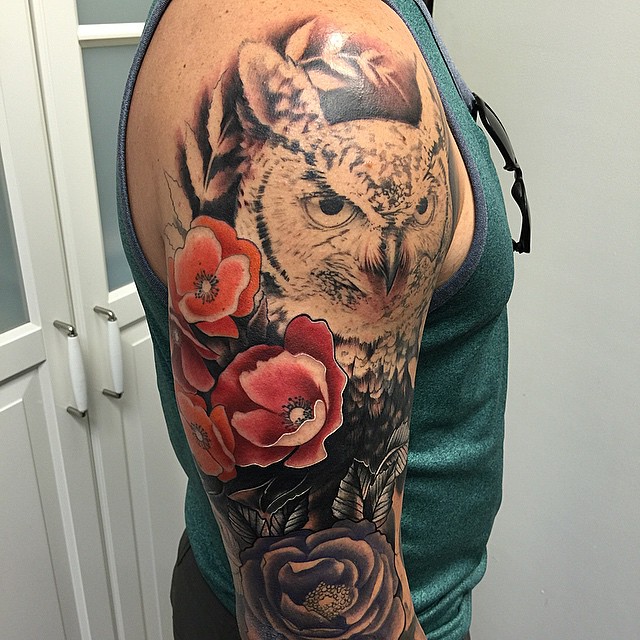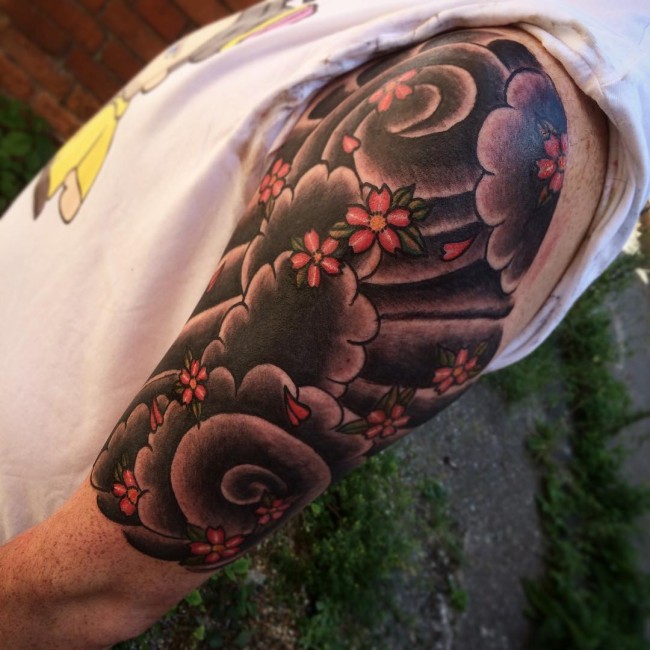 Besides from the angel tattoos there are some that can be used for a more specific symbolism of Christianity. Some of these tattoos include the cross, the Bible or a few lines from the Bible. The cross is the most common type of Christian half sleeve, and it is drawn in different styles and designs.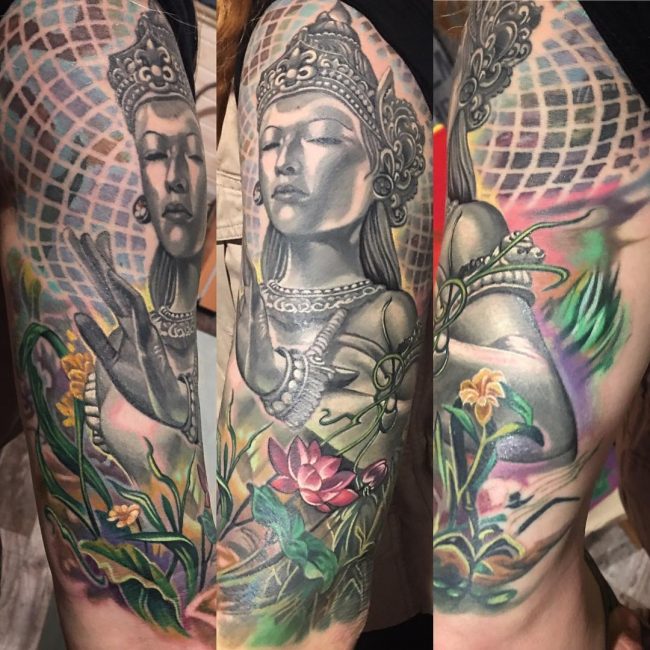 It can be drawn alone or with other Christian symbols to complete the half sleeve. Although not as popular as the cross the scripture lines also form a very interesting half sleeve. For this tattoo, you can take a verse or a few lines from the Bible and have it inked on your arm over a suitable background.
The Bible can also form an excellent background for this tattoo.
The skull tattoo is a top tier tattoo being one of the most widespread tattoos across the world. The skull makes a great half sleeve, and there are also many ways to draw it. For this tattoo, you can choose to have a single skull on the half sleeve or two or more smaller skulls.
For experienced tattoo artists, the skull is one of the easier tattoos to draw and so if you choose to have it done you will have your half sleeve complete faster than other types of tattoos.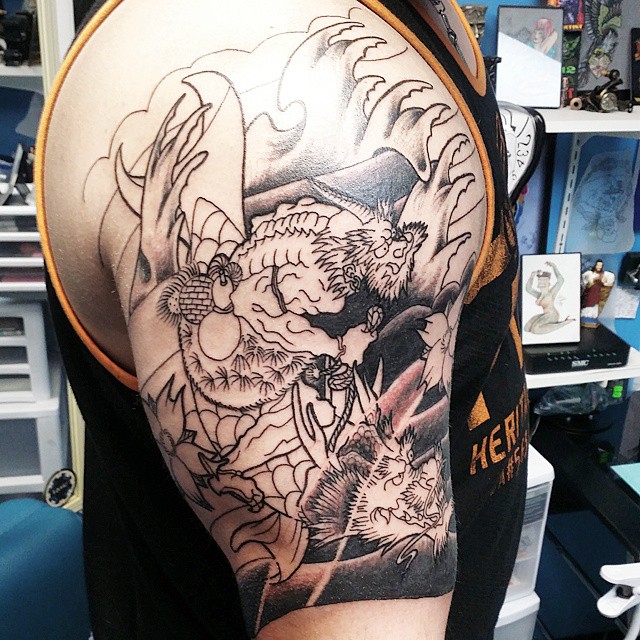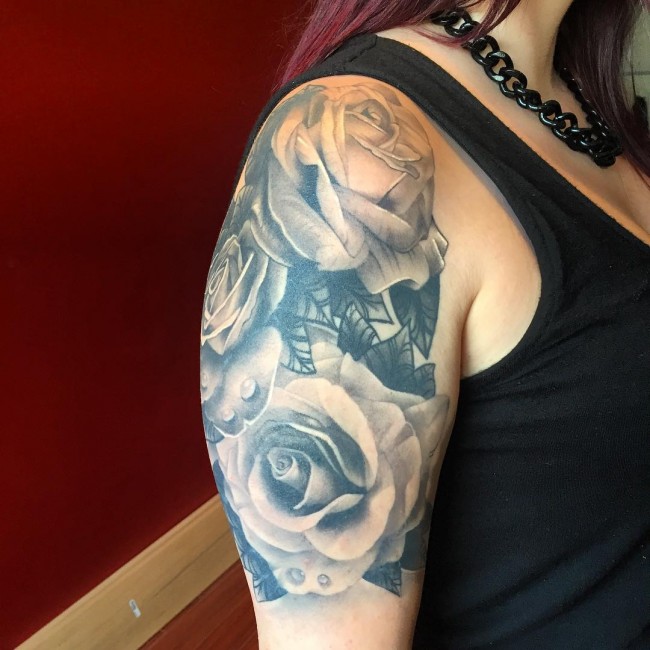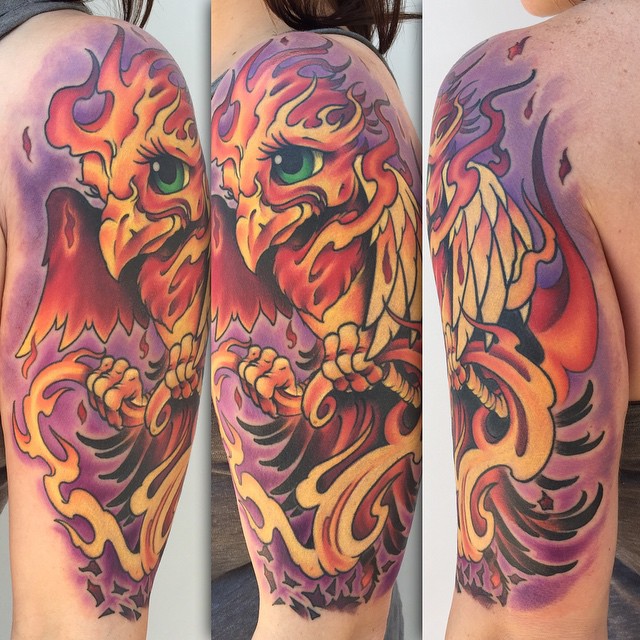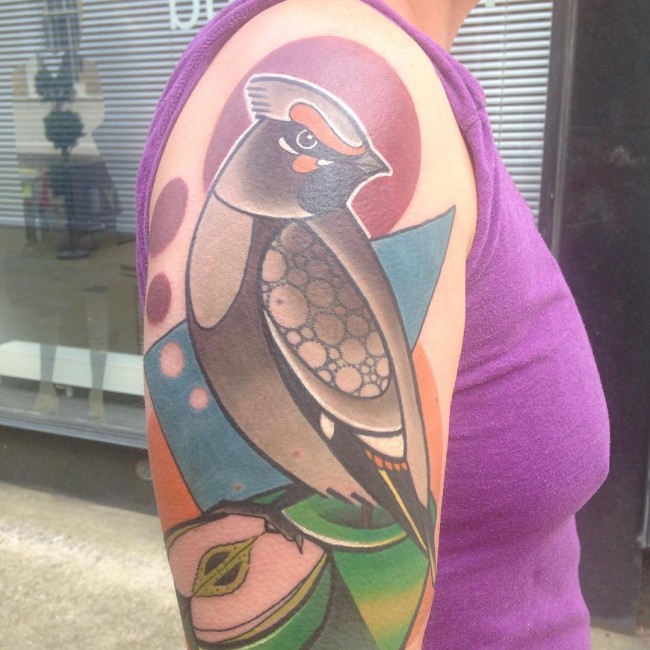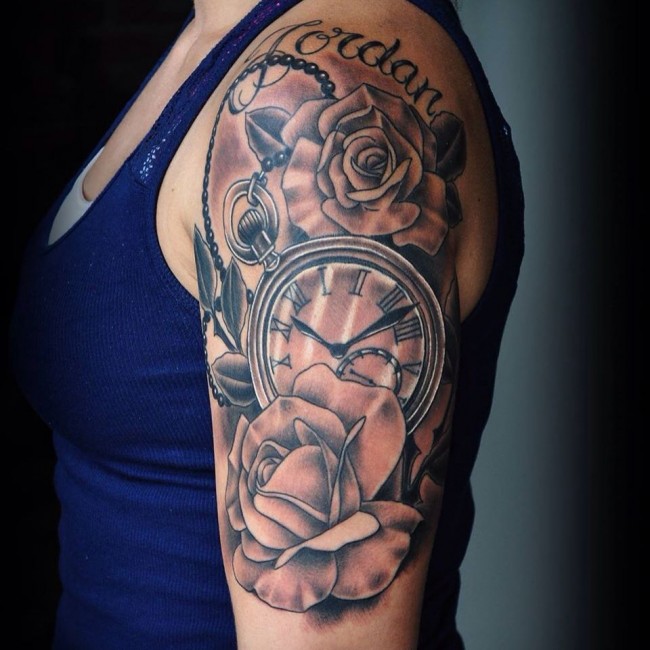 3D tattoos are slowly but steadily becoming popular, and they will probably be the most popular type of tattoos in the near future. If you are impressed by the appearance of a 3d tattoo, then you should have it as a tattoo, and you will definitely like how it looks.
To get this type of tattoo you will have to pay more than you would for the other types but what you get is worth every single coin.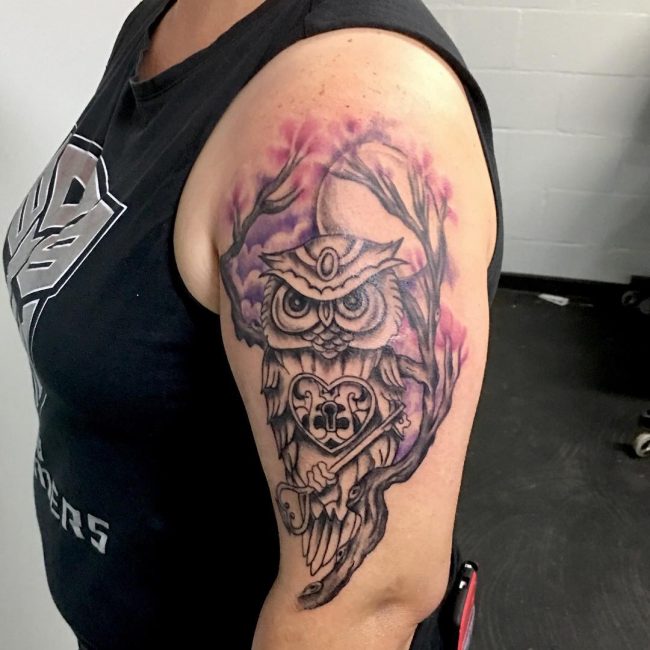 These tattoos are not very common, but this does not mean that they are not fantastic. For your animated tattoo, you can choose your favorite animated character or a couple of them and have then inked on your sleeve.