9 Tips How to Find the Best Tattoo Parlors Near Me (2019)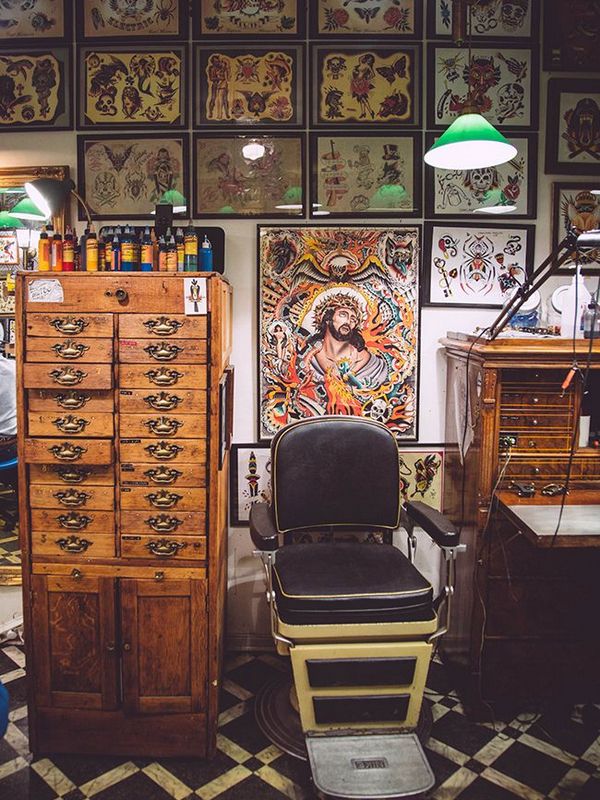 Choosing the best tattoo parlors with reputable artists is very important for getting high-quality tattoos. With tattoos becoming increasingly popular, a bigger number of parlors is emerging each day. Though this offers you lots of choices, it also increases your job of finding the best.
To make things easier for you, below are given some tips that will help you find the best tattoo parlor or studio.
Contents:
Visit Many Parlors
Shopping around is important. When, for instance, you want to get your hair styled, or opt for some skin treatment, you spend enough time trying to find the best parlor for the purpose. Similarly, you need to invest enough time, and visit several tattoo parlors before you zero down on one.
First, you can make a list of tattoo studios from the internet or yellow pages, and visit as many of them as you can.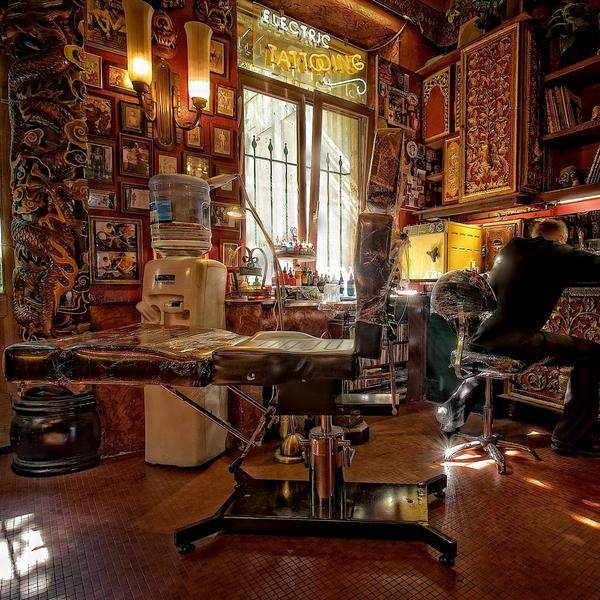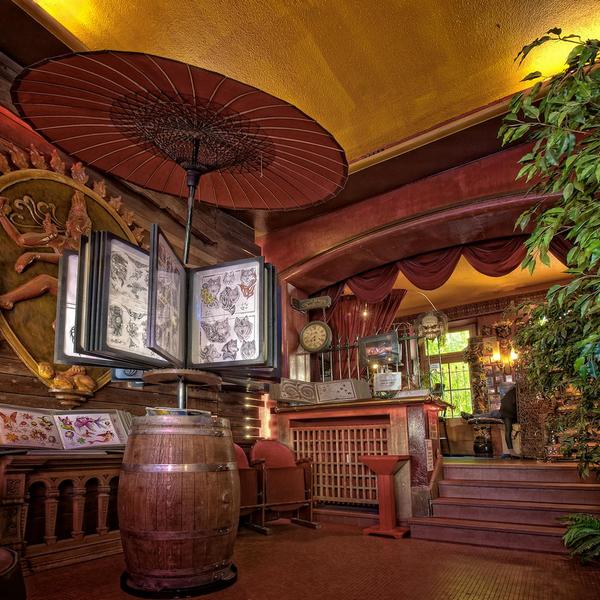 During your visit, you need to check the artist, their work, and ask questions. If you are in the studio for quite a long time, and nobody even bothers to entertain you, then you can be sure that these people are not so serious about their work, and you had better visit the next studio in your list.
---
back to menu ↑
Look For Cleanliness
The tattoo parlor should look as clean as your dentist or doctor's office, and if that is not the case, you straight away need to walk out. Cleanliness and safety should not only be looked for in the studio but also in the work of the artist.
back to menu ↑
Carefully watch how the artist works, and see if everything used to make the tattoo is disposable or sterilized. For example, the tattoo artist should not be dipping his needle in big plastic containers of ink. The ink should instead be pored into small disposable containers, which is enough just for one customer.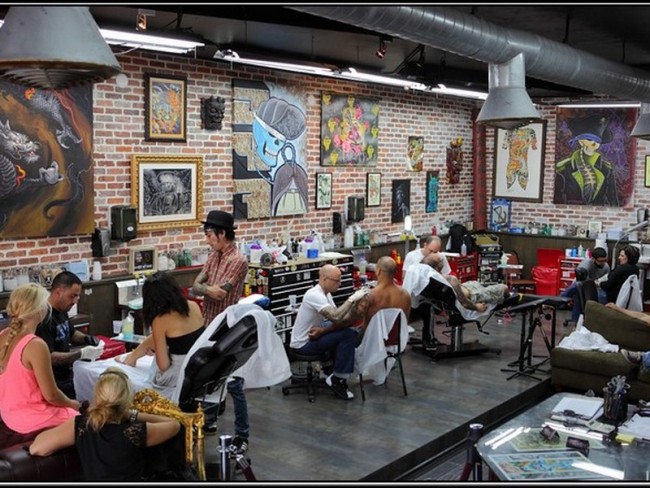 Carefully observe how the artist is applying Vaseline and ointments. He/she should not be using his hands but a disposable wooden sterile spreader or a stainless steel spreader to apply ointment or Vaseline on your skin. He/she should also be wearing disposable sterile latex gloves while doing his job.
If he/she does their task bare fingers then there can be a chance of infection. Also, check if sterile needles are being used for each tattoo, or else you risk an infection.
---
back to menu ↑
Check Portfolios
The tattoo parlor might be looking great from outside, and might be clean and hygienic from within, but that does not ensure the artist in that parlor can do a great job.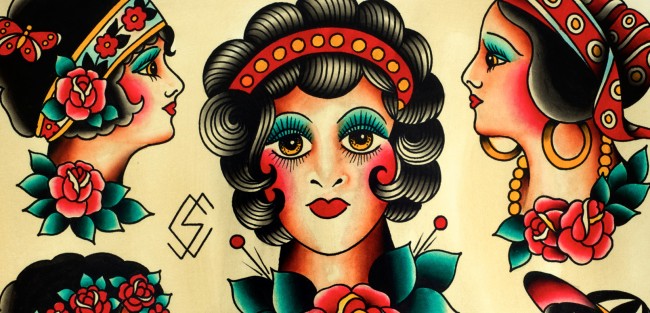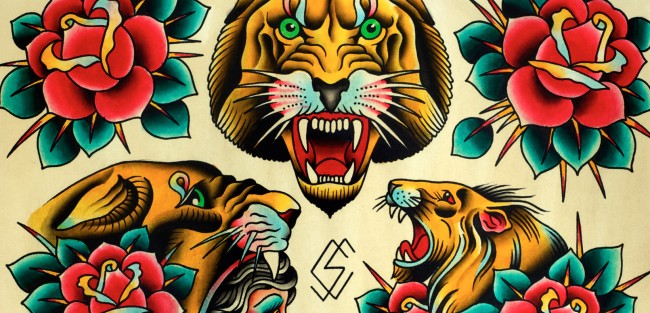 The only way to make sure the artist is good enough is by seeing examples of his/her work. They should have a portfolio that is watermarked or signed. The portfolio should have photographs of their previous work. You can also visit the studio to see the artist while he/she is inking someone.
This will give you an idea of whether the portfolio or pictures you had seen were genuinely his/her or no.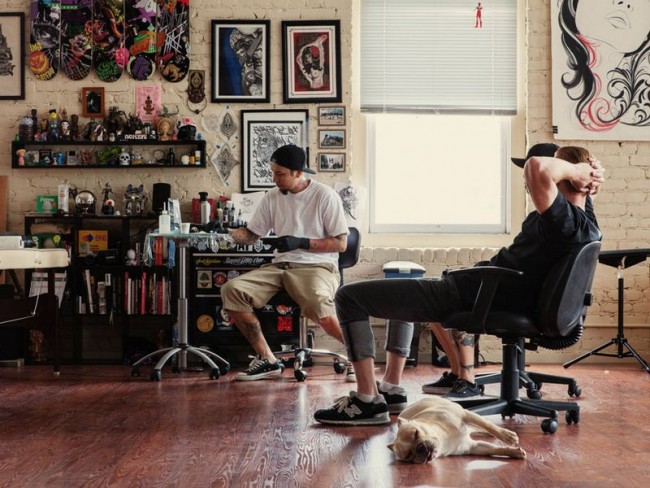 ---
back to menu ↑
Watch the Artist in Action
You should examine the work of the tattoo artist in the parlors you have zeroed down. Carefully see if the lines of the inked tattoos look feathery or shaky, if the circles look like proper circles, and if squares look like proper squares.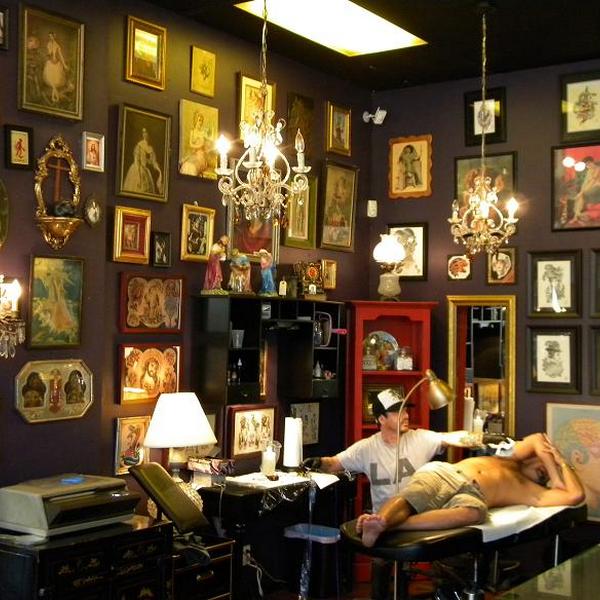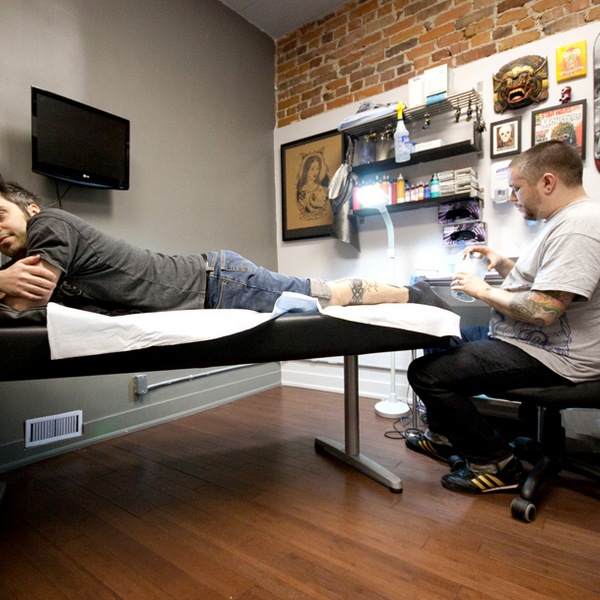 Check the coloring as well. Do the colors blend nicely to create good shading, depth, and dimension? Does any tattoo look faded, swollen out of proportion, or bleary?
Here you have to make a strong decision. The artist might give you excuses explaining inferior work, but if the results are not even a bit satisfactory, you should move to the next parlor.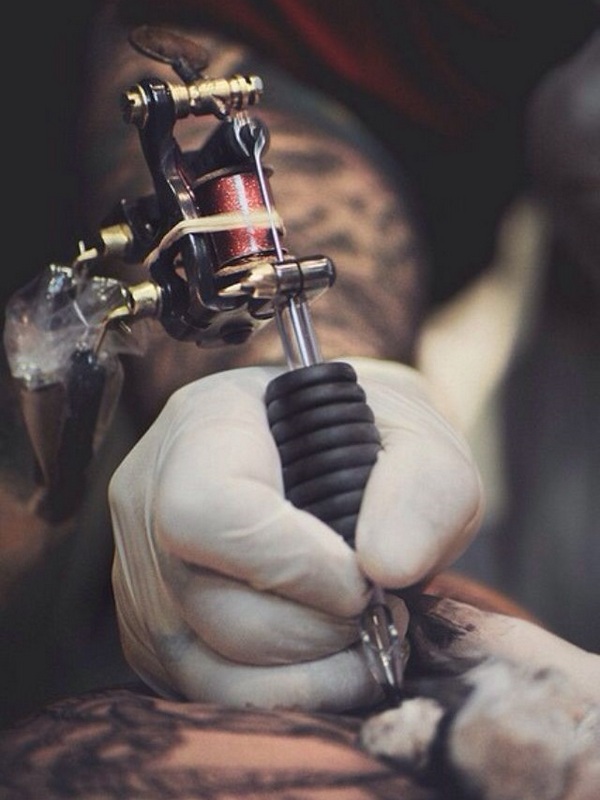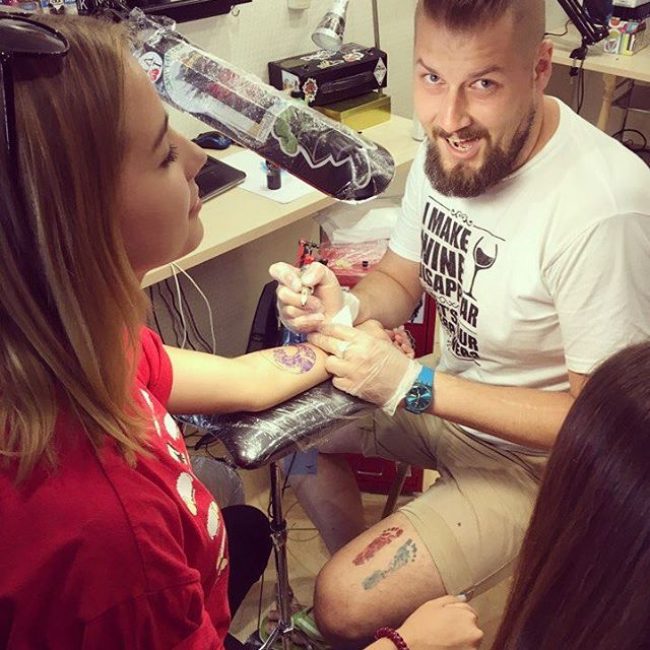 ---
back to menu ↑
Take Reference
Yet another way to find a good tattoo studio is by taking recommendations. If you like someone's tattoo, you can straightaway walk up to him/her and ask who has done that work. They will be the best people to recommend you a good artist.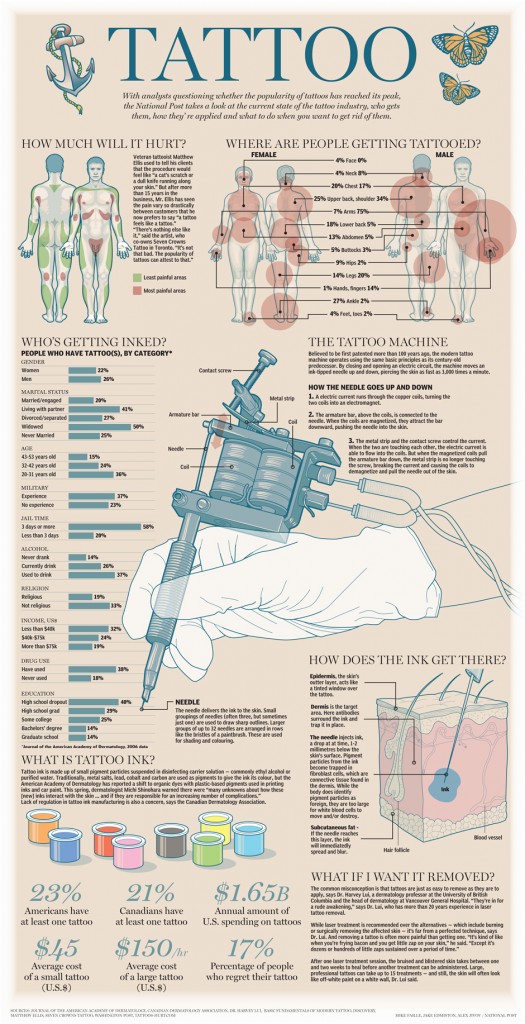 Make sure you ask the person few questions about hygiene conditions, how friendly the artist is, the cost, and so on. This advice will certainly prove very helpful to you.
---
back to menu ↑
Does Your Expectations and the Artists' Expertise
If you want a nice portrait of some celebrity to be inked, then you should not look for an artist who is famous for inking lurid cartoons. This step is very important, and you will largely be responsible for the kind of result you get.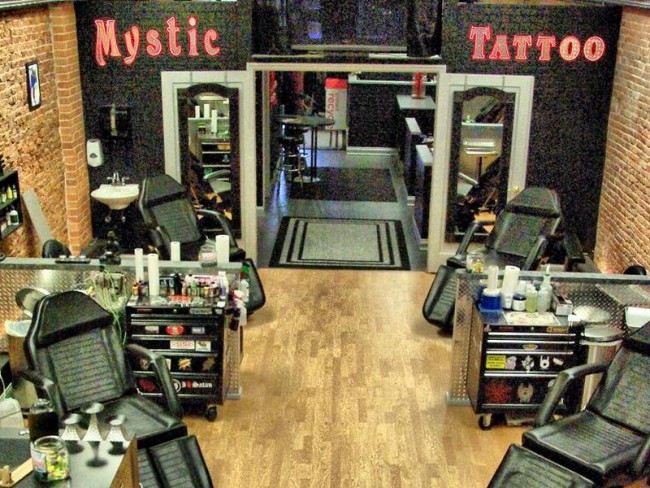 Some parlors and artists are known for creating certain types of tattoo designs. So, you need to make sure the artist excels in the kind of tattoo you are interested in.
---
back to menu ↑
Know About the Price
A tattoo is kind of a beauty treatment, and the best parlor offers you the best service. You cannot let cost alone be the determining factor while selecting a parlor, the work, and expertise of the artist is more important. The cost of different parlors and their artists is bound to be different.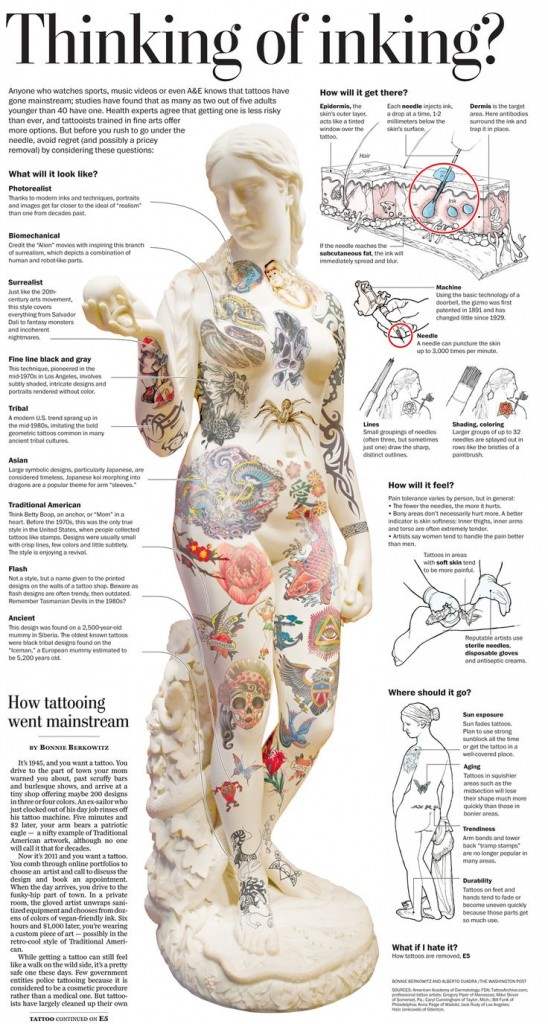 Those who are more experienced and popular are likely to charge more, but they will offer you satisfactory results. This, however, does not mean that new talents cannot do a good job. But just make sure you are not his/her first client, as that increases the risk.
You can go through the portfolio of the artist, and if all seems satisfactory, you can opt for that parlor.
---
back to menu ↑
Does the Studio Have a License?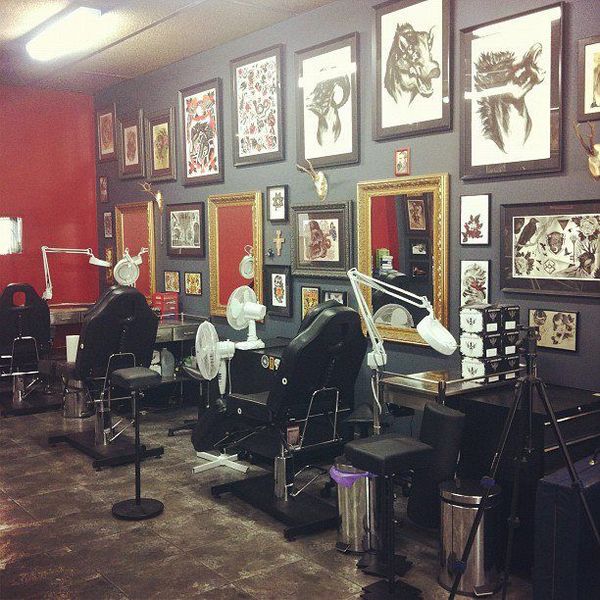 Most states require artists and parlors to be licensed before they can ink someone using their needle. Carefully check the laws in your state, and ensure the parlor you have chosen abides by those laws.
---
back to menu ↑
Do You and the Artist Click?
If everything else seems to be fine, the parlor is hygienic, the portfolio of the artist is good, and the cost suits your budget, then you need to see if you click well with the artist. You must be comfortable with the artist and he/she should respect you and try to make you comfortable.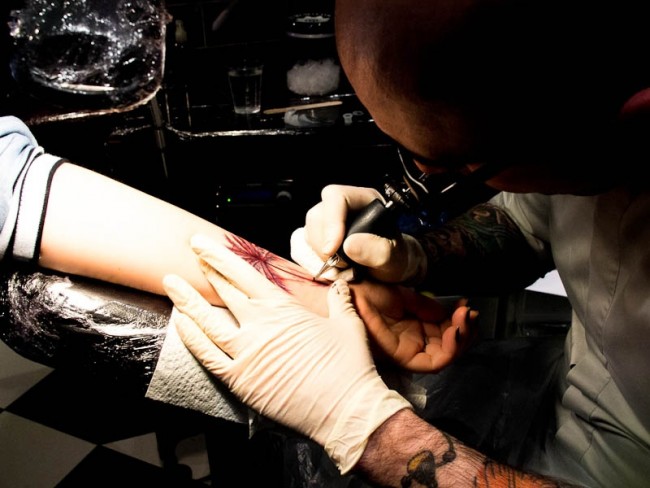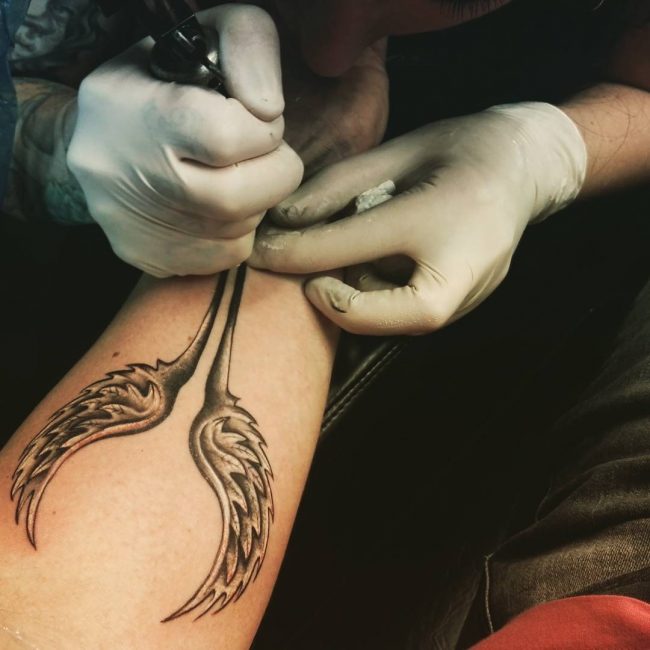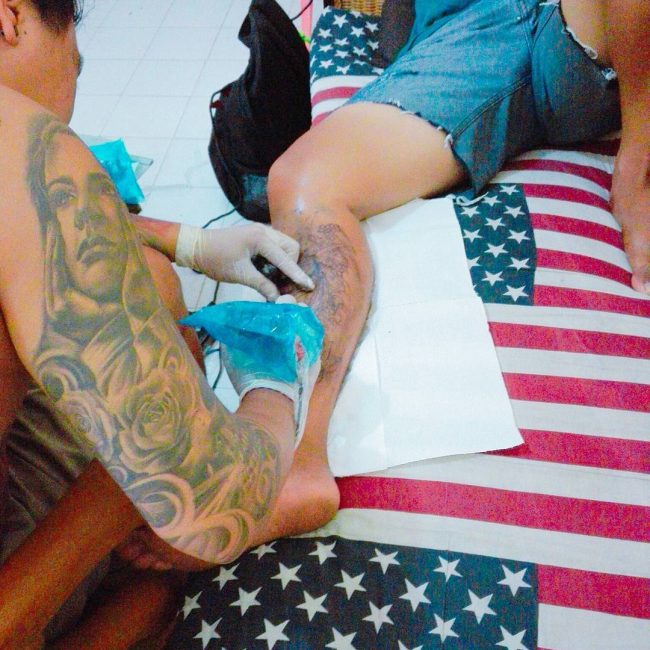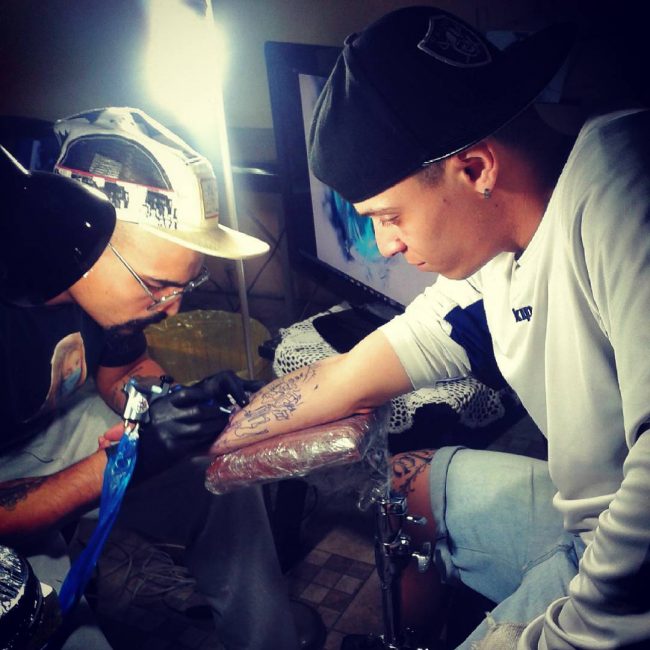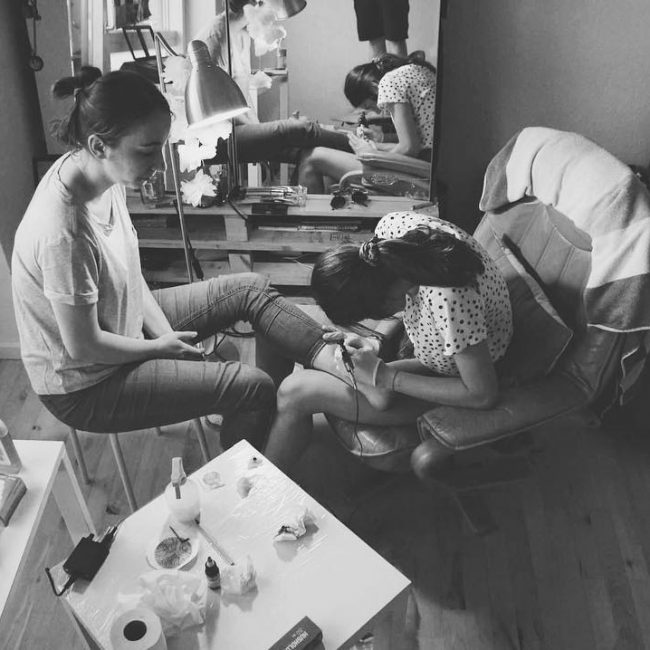 Not that you have to be best of friends, but being comfortable, and having confidence in the artist's work will make things easier for both of you, and the results will likely be perfect.