30 Drake's Tattoos – The Full List and Meanings
Drake is one of those celebrities that are hard not to love, and this is not only due to his musical talent but also because of his looks and personality. Besides from his melodic voice, he is also slowly becoming famous for his love for tattoos.
Although Drake is not the most tattooed celebrity, the couple of dozens that he has is still has a quite a lot. And this is even more so since Drake only started tattooing in 2011. Drake tattoos will always attract attention from his fans, but to him, they are more than just beautiful images and symbols.
Apart from helping him show off his muscles every tattoo on Drake's arm (which seems to be his favorite placement area) and the rest of his body has a meaning. Each of his totems means something different to him, but most are all about remembering friends, family and also his hometown.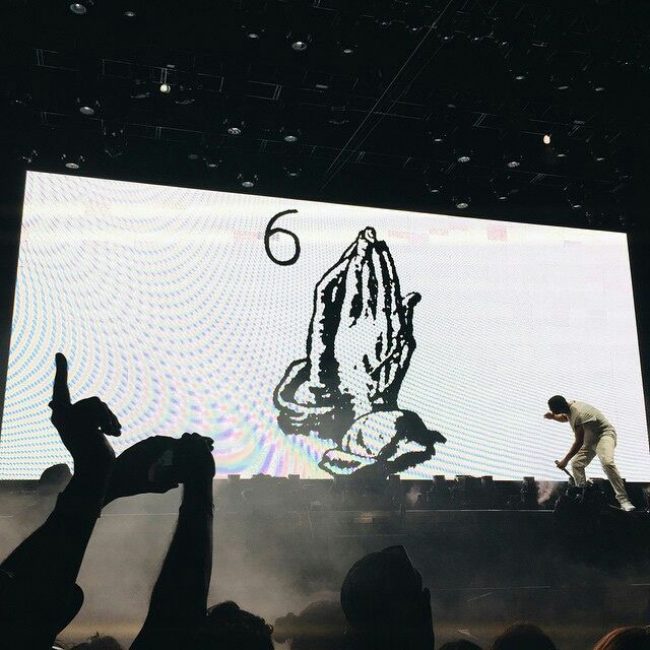 If the speed at which Drake is getting tattooed is anything to go by one can say with confidence that he has caught the "tattoo bug, " and so you can expect him to get more inked in the future.
Contents:
Drake's Tattoos and Their Meanings/Symbolism
Each of the more than two dozen totems on Drake's body is special to him. But, there are those that seem to draw more attention than others. These tattoos are also what most fans know about because they are in more visible places and the superstar likes to show them off or talk about their symbolism. And so if you are thinking of replicating one of his body markings here are some of his most famous ones.
#1 Lil Wayne's Portrait
The portrait of Lil Wayne on Drake's arm is one of his most recent totems but probably also his most famous. Drake bases this tattoo on a photo that Weezy took back in 2011 for Rolling Stones. It symbolizes his admiration for the superstar and appreciation for the integral part that he has played in the making of Drake into the superstar that millions of fans love.
Lil Wayne signed Drake to his Young Money label back in 2009 and so the tattoo tribute by Drake is his way of showing appreciation.
#2 Other Portraits
Besides from the Lil Wayne portrait, Drake also has several others, and this proves that they are his favorite type of tattoo. His portraits are in different sizes and also in different places.
Drake has two images of the English singer Sade, an Aaliyah one and a few others that feature his family members. The Sade ones are on his ribcage, and they are also a symbol of his admiration for the R&B legend, and he got both in 2017.
Drake admits to having been obsessed with Aaliyah for many years. And apart from the recent posthumous collaboration with the late R&B star he also has her portrait on the back that was one of his first tattoos back in 2011.
The other portraits on his back are his uncle and grandmother at the center back and mom on the right side. There is also a small image of his musical father Dennis Graham on his right bicep, and another one of a woman that many people claim is Rihanna.
#3 Flaming Skull "Unruly"
The flaming skull is a small but one of the most interesting and symbolic Drake tattoos. For this eye-catching totem, he gets inspiration from Jamaican dancehall star Popcaan. The totem is the work of famous tattoo artist Dr. Woo, and it features a grinning sugar skull with some flames shooting from the top section of the head and with the word "Unruly" just below. Unruly is the title of a single by Popcaan.
#4 BBK Tattoo
This tattoo is one of the less visible due to the size and location. The initial BBK on Drake's left shoulder symbolizes the English grime group based in North London, Boy Better Know. It helps to cement his close relationship with the group and their leader Skepta who has been his friend for long.
Also, Drake and Skepta have collaborated in the past on one track at least. He got this totem in 2015, and it is an indication that he is still working with the group or planning to in the future.
#5 CN Tower
Drake is proud of his Canadian roots, and he always demonstrates this with his tattoos. The CN tower was also one of his first tattoos, and he got it back in 2012. However, the superstar covered up the original one with the impressive Eye of Horus in 2014.  But he now has another one that is also larger than his previous CN tower tattoo.
The fancy piece is in the upper section of his left arm and it also the work of Dr. Woo. This totem is a tribute to Toronto, and it features cool dots, circles and a unique arrow design in detailed black and white ink.
#6 Oktober Lejonhjarta
The October Lionhearted is another tattoo by Dr. Woo on Drake's left forearm. It is also one of his most symbolic tattoos since it represents his birthday month. The lion is also a symbol of courage and strength.
The story behind this tattoo is quite interesting and also one of the reasons why many of his fans love it. According to some accounts, Drake got the tattoo while drank and after persuasion by two sisters Victoria and Elizabeth whose surname also happens to be "Lejonhjarta."
back to menu ↑
Drake's Favorite Tattoo Placement Areas
Tattoo placement is something that many celebrities are not very keen on since most prefer to have several totems covering great portions of the body. Drake is also not an exception because he has tattoos on the back, chest, rib cage and his arms.
However, it seems that the arms are his favorite place since it is where he has most of his body art. But, he will probably be getting inked in several other locations in the body as he continues to increases his tattoo count.
back to menu ↑
Conclusion
Drake's tattoos are simple but still very symbolic. Although the symbolism might not be obvious to everyone, the fact is that he has some adorable pieces. Also, he gets them from some of the most reputable artists, and so the ink work is always very skillful and detailed.
From the portraits on his back to the simple pieces on the arms, there will always be a Drake tattoo that you can use for inspiration when going for your next ink session.