35 Sacred Hebrew Tattoos – Designs & Meanings (2020)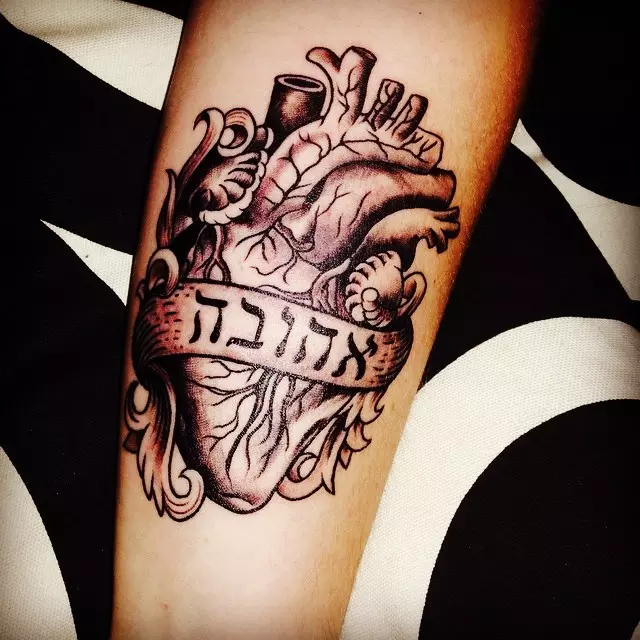 The fascination with Hebrew tattoos is not a new thing as people have had different types of Hebrew tattoos inked on them for many years.
Although there are many types of these tattoos to choose from the most important thing is to get translation from a native speaker so that you know what your tattoo means.
Contents: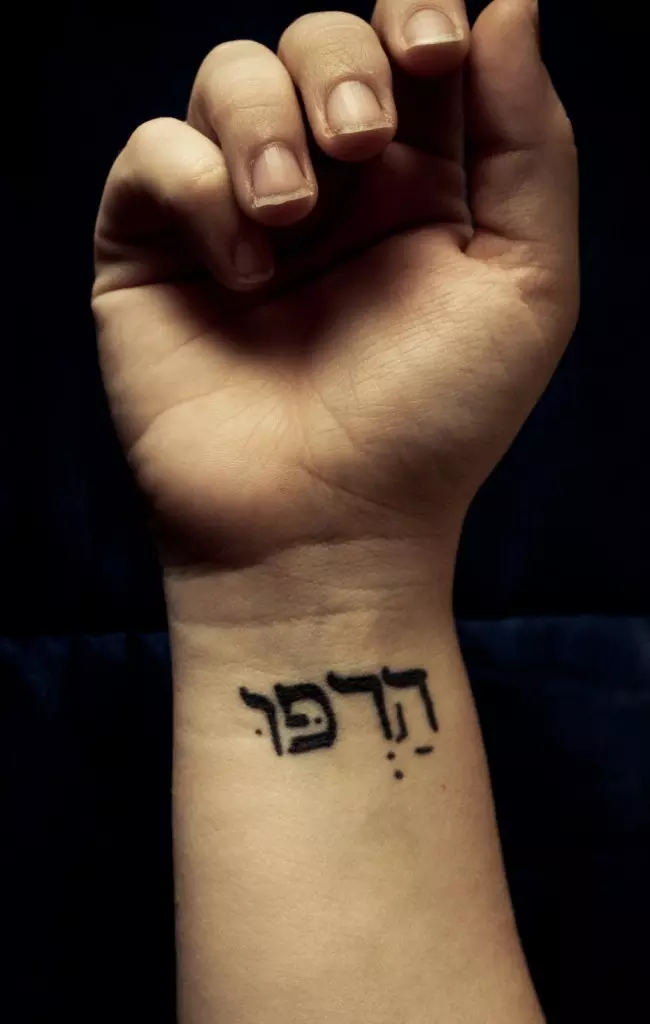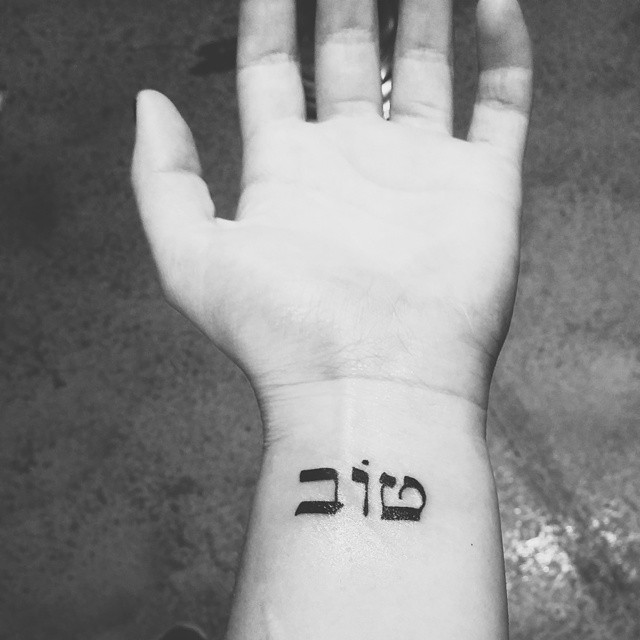 Types of Hebrew Tattoos
No matter how good your tattoo may look like a simple mistake in the translation will change the meaning you wanted it to portray and it will be a total tattoo disaster. Once you have the translation figured out the following are some types of Hebrew tattoos that you can choose from.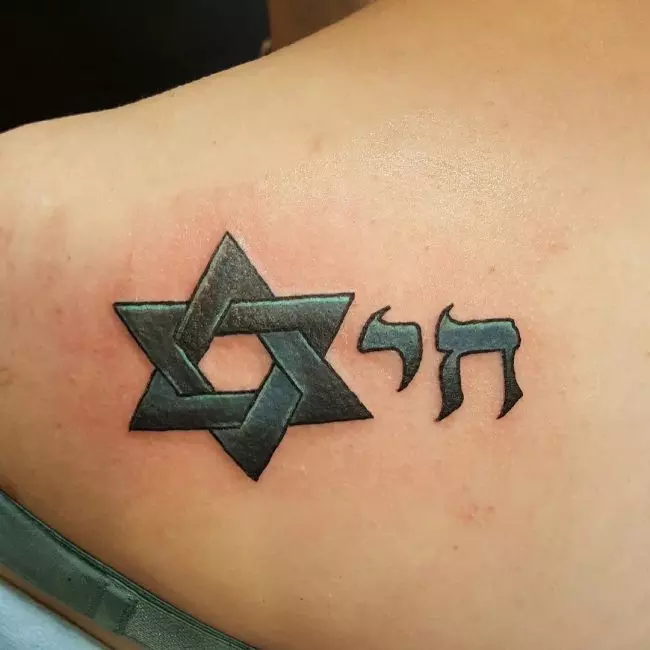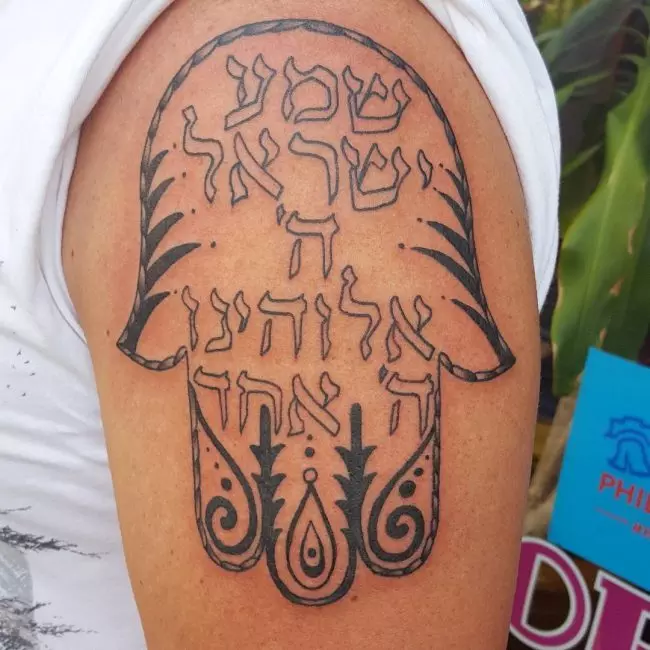 This is one of the most popular of these tattoos due to the symbolic meanings associated with it. The primary element in this tattoo is the word love written in Hebrew but what makes it look great is the different styles and calligraphy used to draw the tattoo.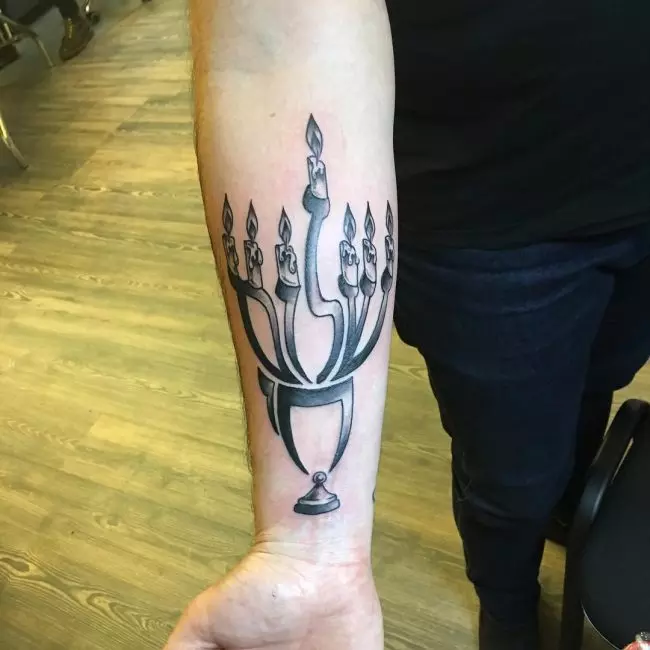 In most cases, the tattoo is drawn alone in the arm or any other place that will make it visible. However, it can also be combined with other tattoos with a similar theme to give it more meaning.
The best thing about this symbol is that it is almost impossible to go wrong with the translation since love is a very common word and hence easy to translate.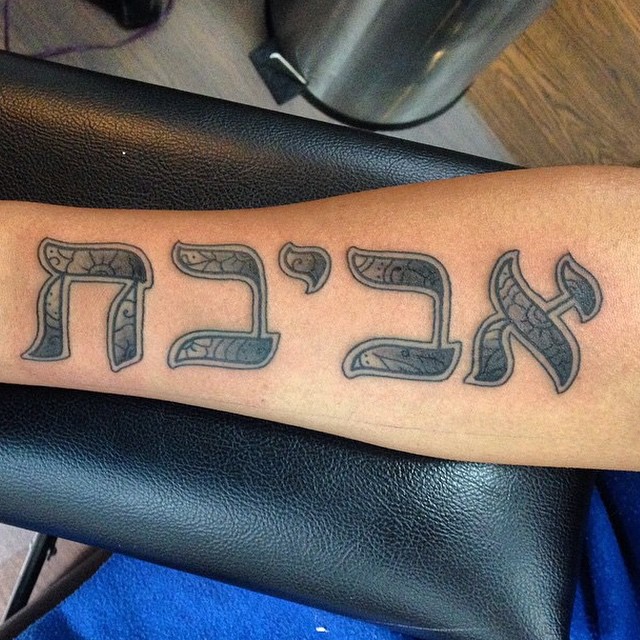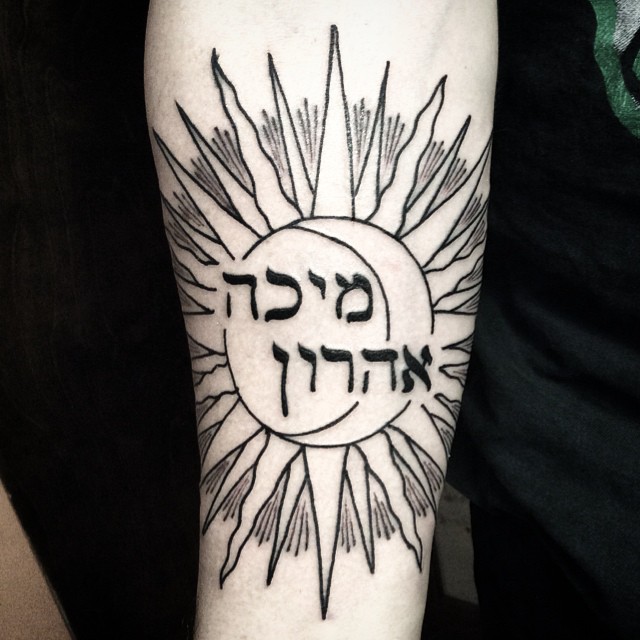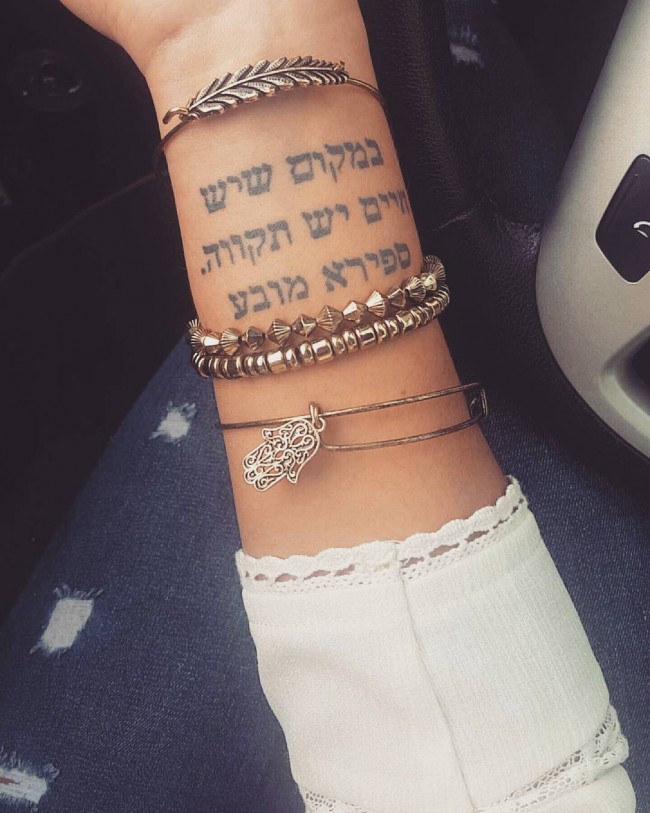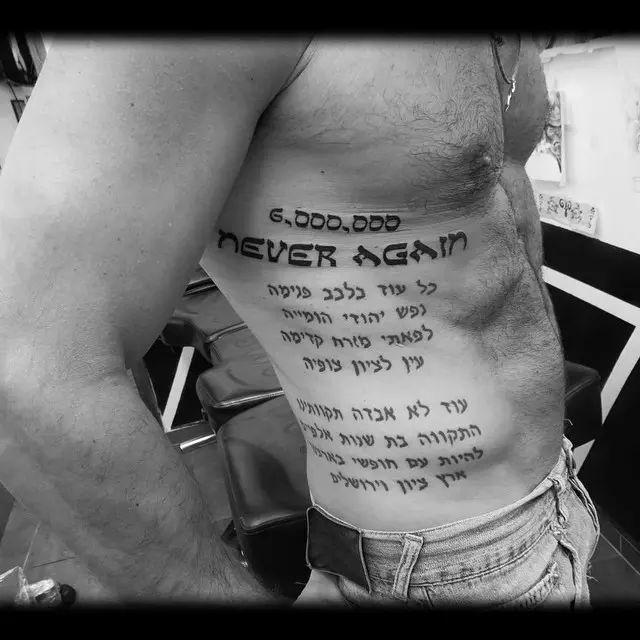 Family is the most important thing in a person's life and what better way to show this than through a tattoo. Although not many people would mind having a tattoo indicating their love for their family, sometimes it gets uncomfortable to have such an image inked on you.
One way to solve this problem without having to forgo this tattoo is by getting one done in Hebrew. The family in Hebrew tattoo will help you show love for your family in a way that only a few people can understand.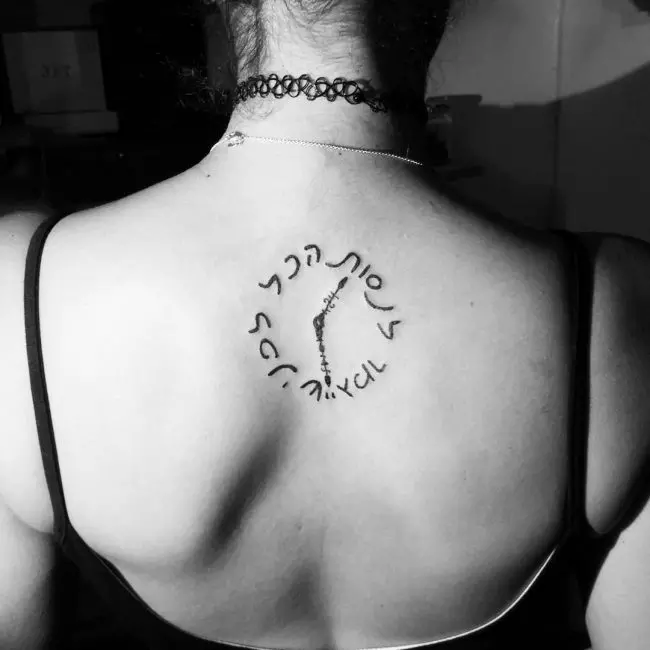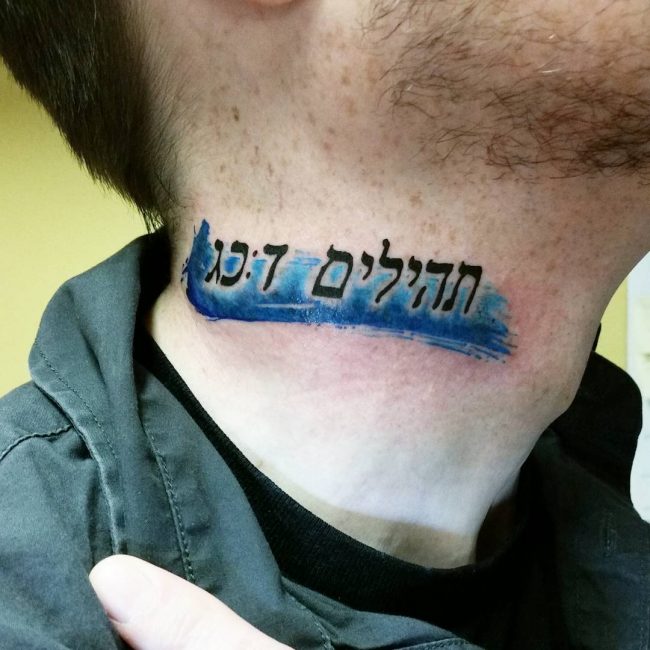 Besides from this when the word family is written in Hebrew it somehow looks much better than when in English as a result of the calligraphy used.
The Hebrew people have many phrases associated with their religion and culture. The phrases have different meanings and they will also different when inked on you. Besides from using some popular Hebrew phrase one can have a phrase from any language translated into Hebrew then inked on them.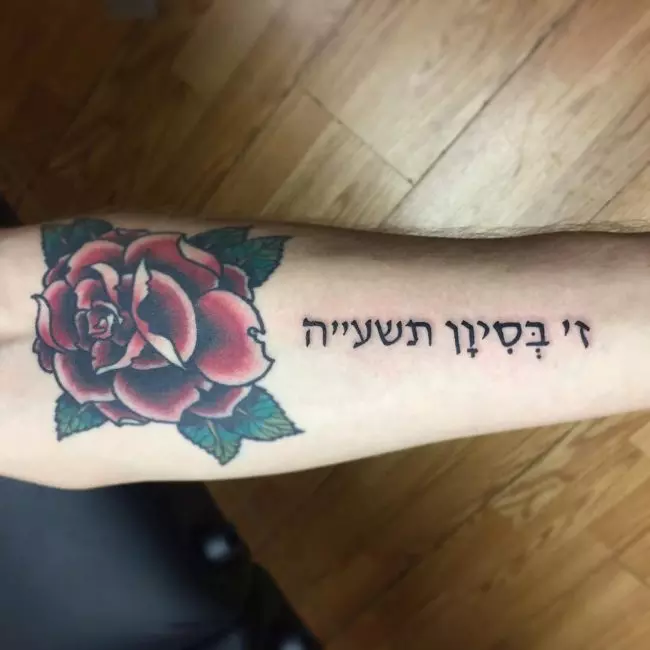 However, the translation should be done by a native or be a person with vast understanding of the language to make sure that the phrase does not lose its meaning during the translation.
It is not uncommon to find someone with a Hebrew phrase tattoo that reads entirely different from what they think it means.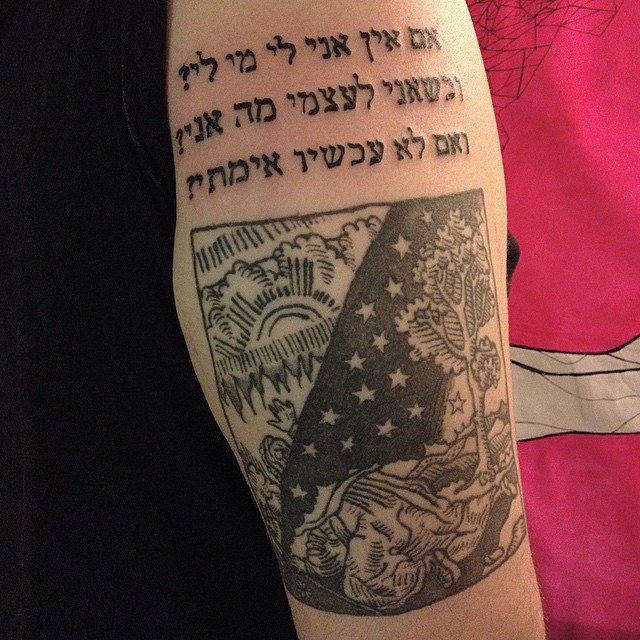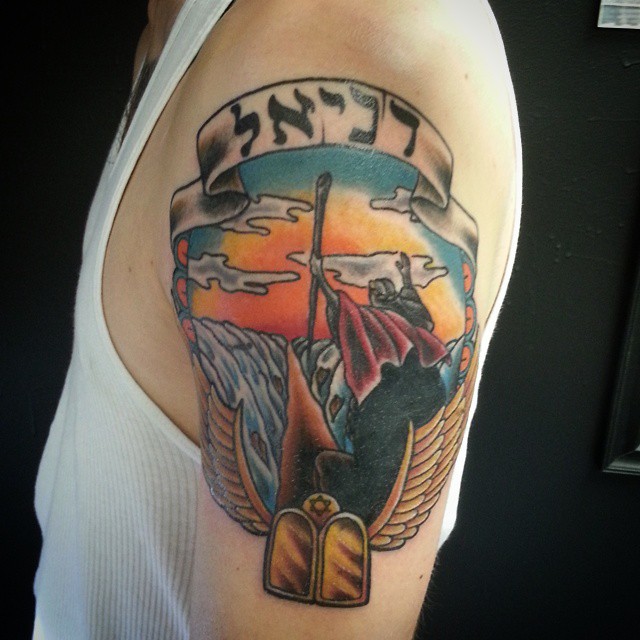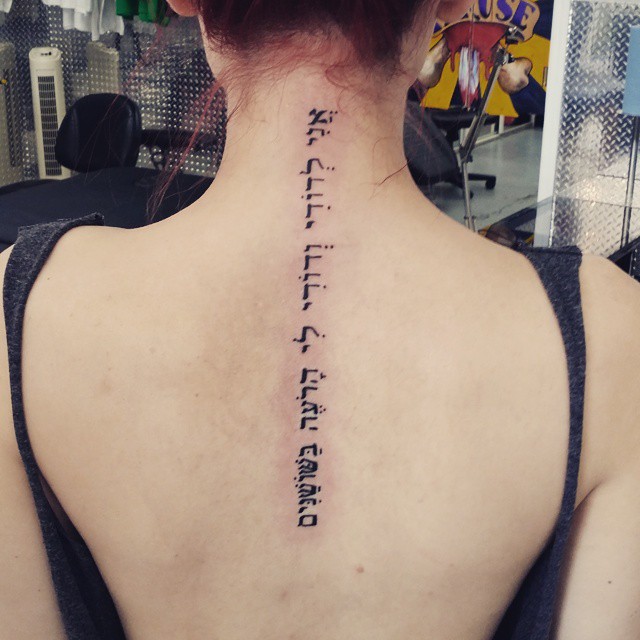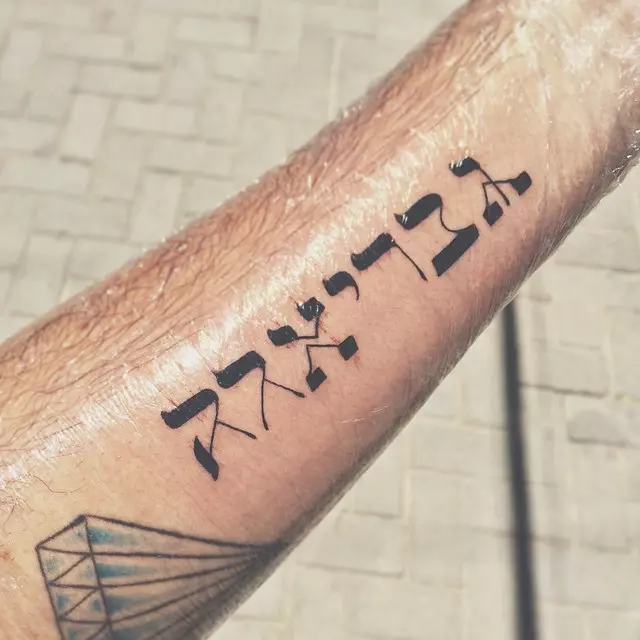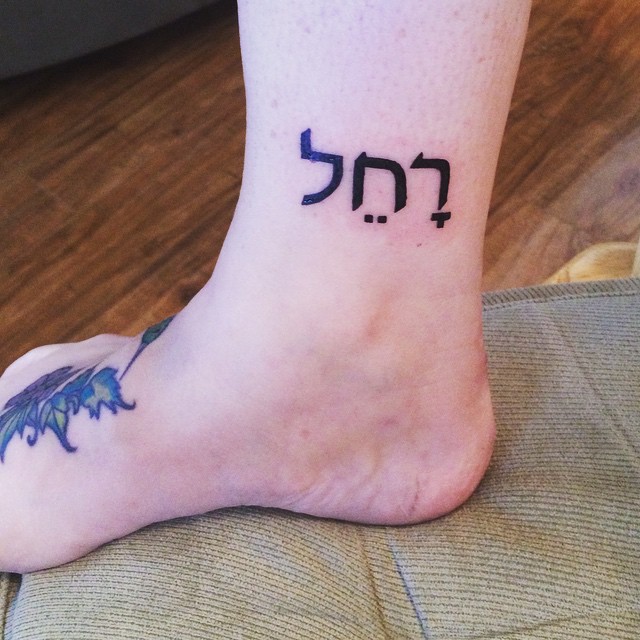 The anchor tattoo is a popular Hebrew tattoo that draws its inspiration from the book of Hebrews in the Bible. The anchor is used as a sign of faith in Christianity and the biblical teachings. Although some people like t o draw the anchor alone, it is often combined with other tattoos to enhance its appearance.
For example, the anchor is combined with a Hebrew phrase below it. Other variations of this tattoo include the use of flowers and the infinity sign. The phrase Hebrew 6:19 that shows the bible verse that talks about the anchor is also a common addition to this tattoo.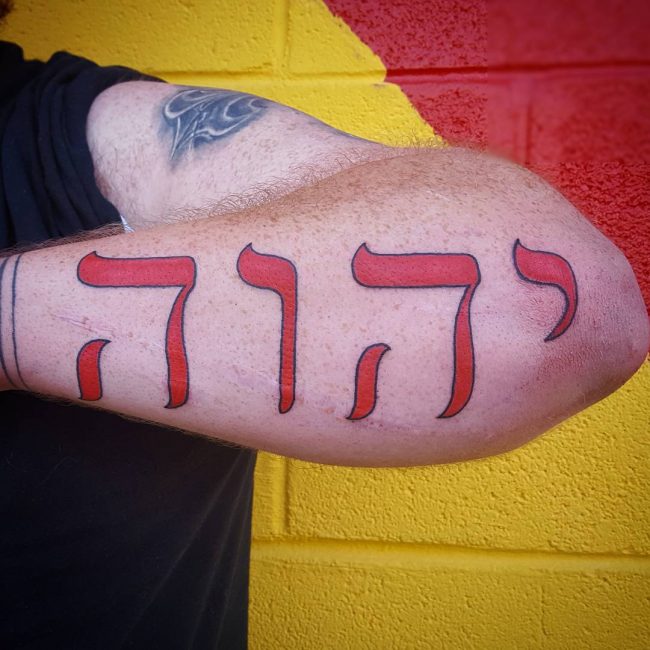 The Hamsa or the hand of Miriam is a popular Hebrew symbol that is used to protect against evil. The Hamsa is believed to ward of any evil forces or people who have evil intentions against you.
This Hand of Fatima image is also sometimes combined with fish images that are a symbol of good luck or with a Hebrew prayer. The Hamsa can also be given a floral touch to make it look more feminine.
This tattoo looks fabulous when placed on the back or on the legs depending on the tattoo size that you would wish to have.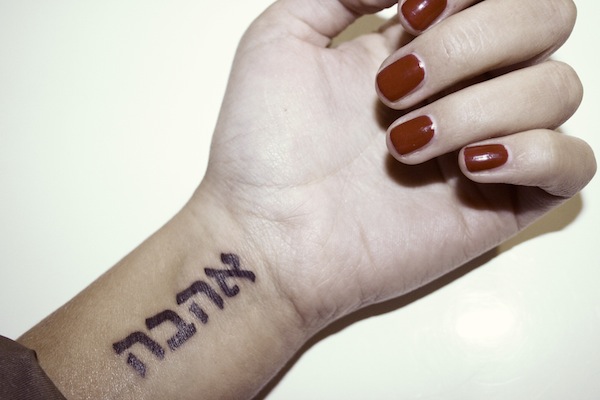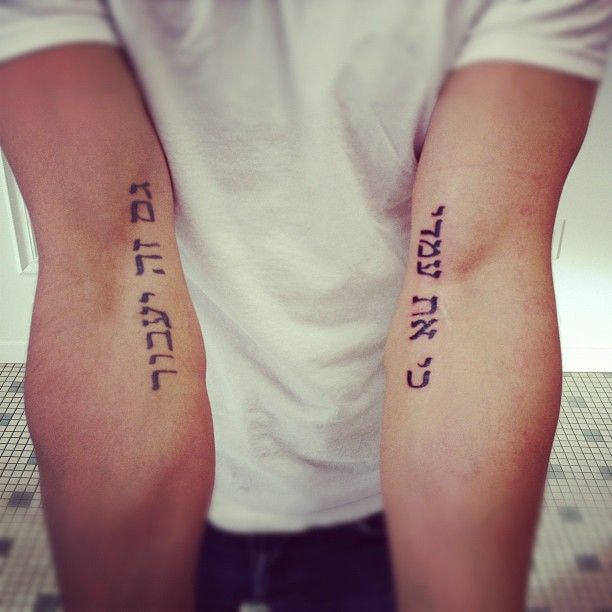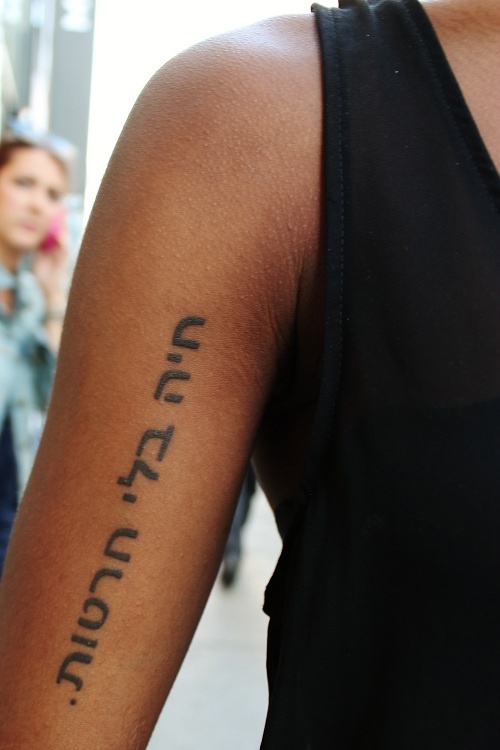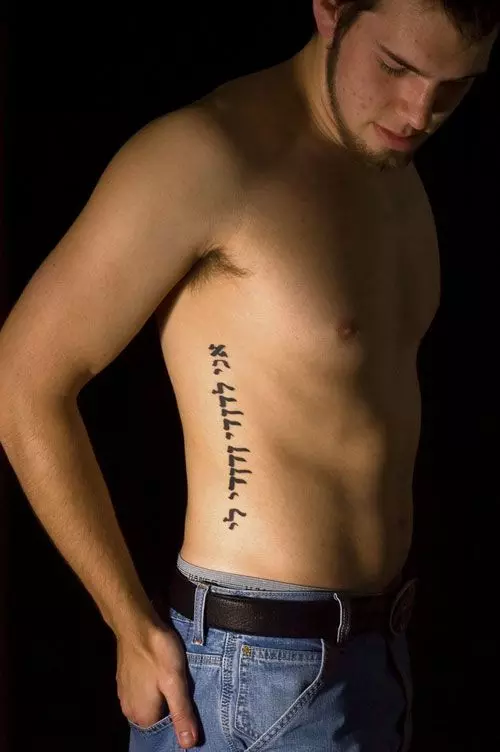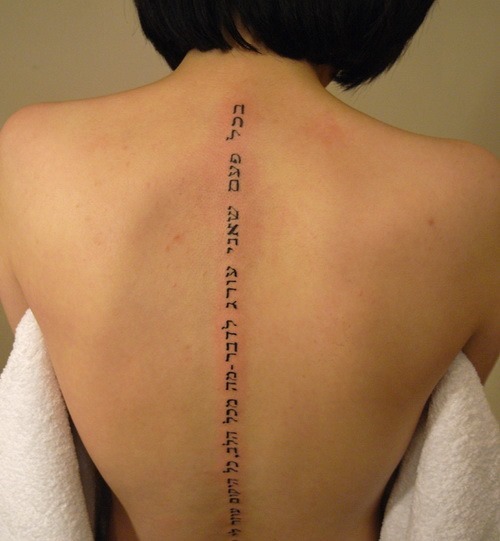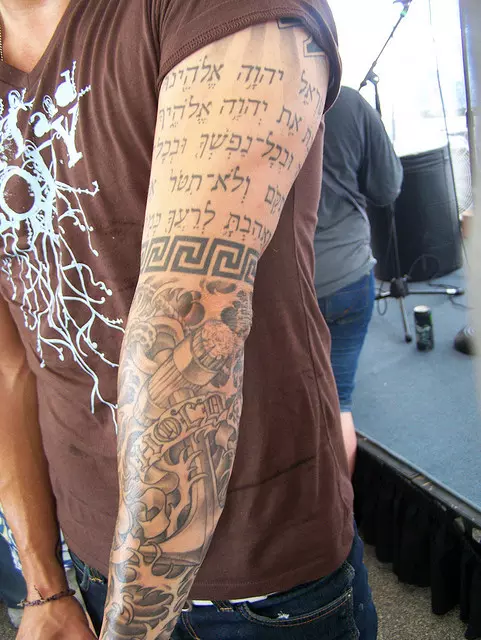 The Kabbalah or the 72 words for God are another popular Hebrew tattoo. There are many celebrities with this popular type of tattoo, but perhaps the most famous one is Britney Spears. For this tattoo, you can get any one of the 72 word or get a combination of a few of them.
However, it is important to know that each one of the words has its own meaning, and so you should make sure that you understand what your choice of word means or symbolizes. In this tattoo, different characters are drawn but when combined they should form one of the 72 Kabbalistic words for God.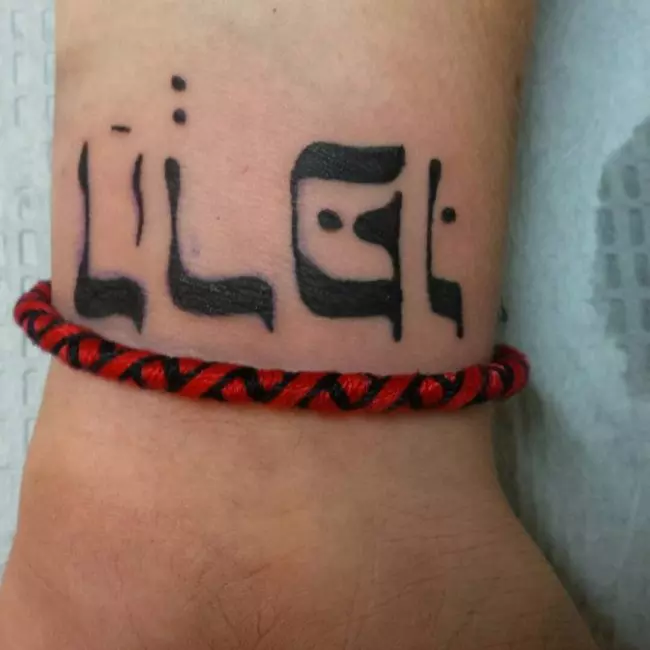 Caution should be taken when choosing these characters so as to bring out the exact meaning you want.
The Hebrew Fidelity tattoo
The Hebrew fidelity tattoo reads "I am my beloved's, and my beloved is mine" in English. Most artists that specialize in Hebrew symbols say that this is the most popular translation service requested by clients.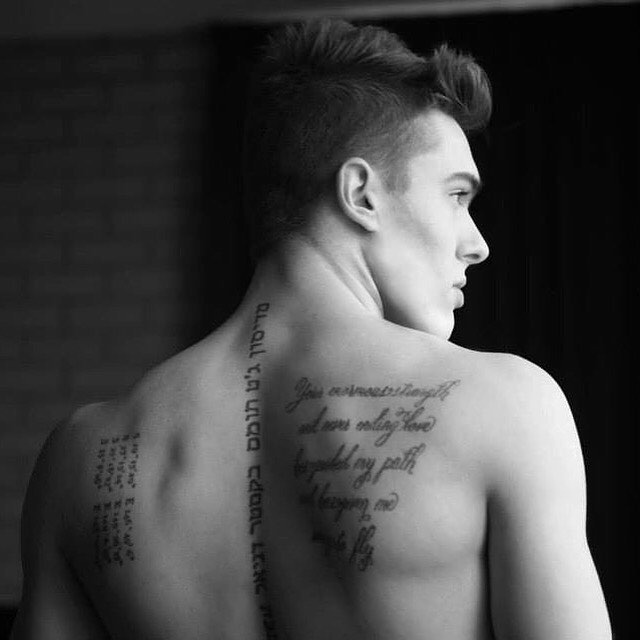 The phrase comes from the book of Songs of Songs, and its popularity comes from the fact that it is considered a symbol of fidelity between couples. Married couples also prefer having these matching tattoos inked on them. David and Victoria Beckham are an example of a celebrity couple with this tattoo.
Even single people also have this tattoo even though for them it is not a sign of fidelity but for different meanings.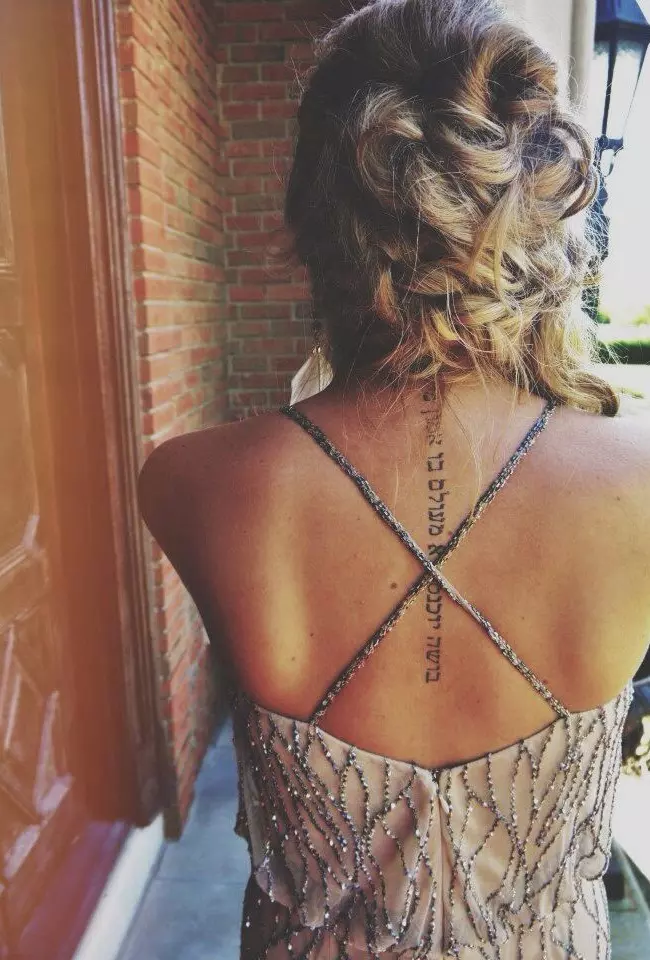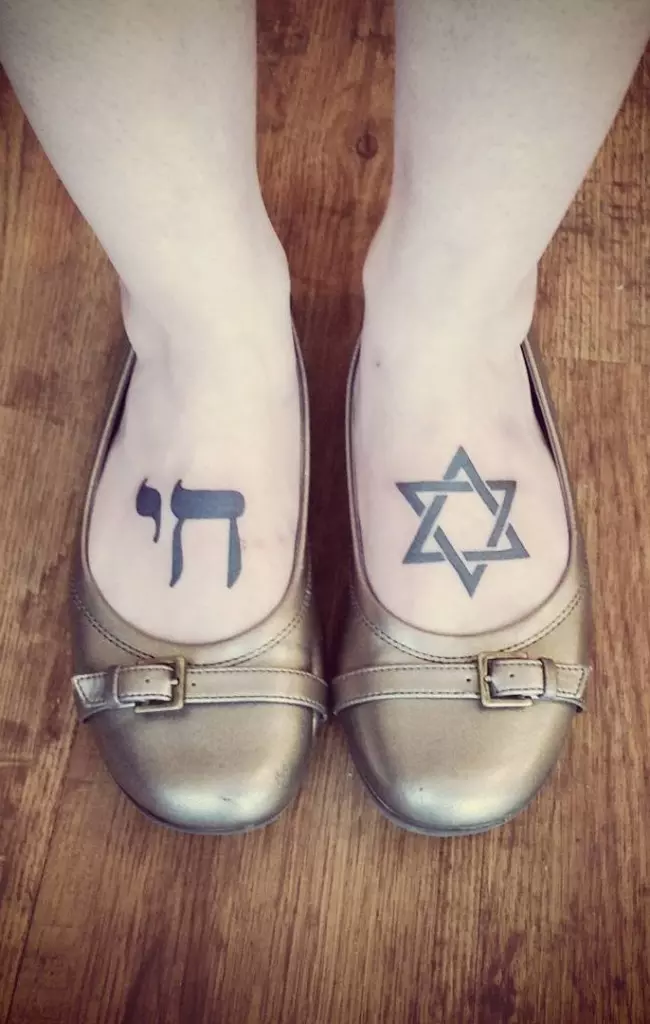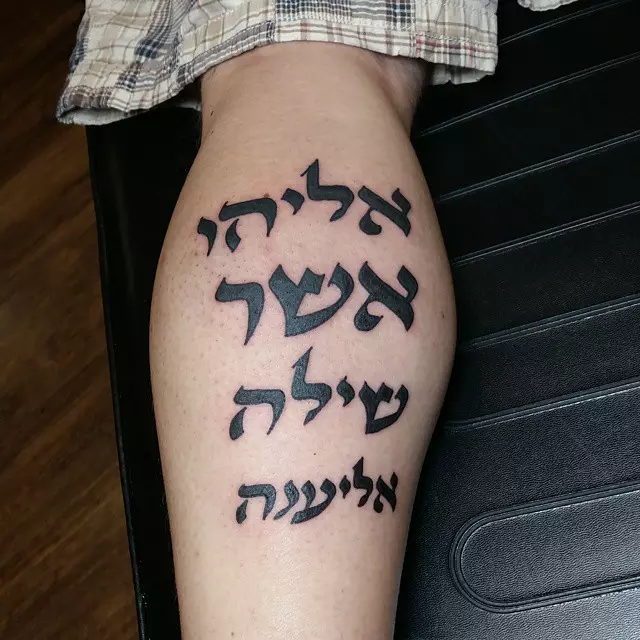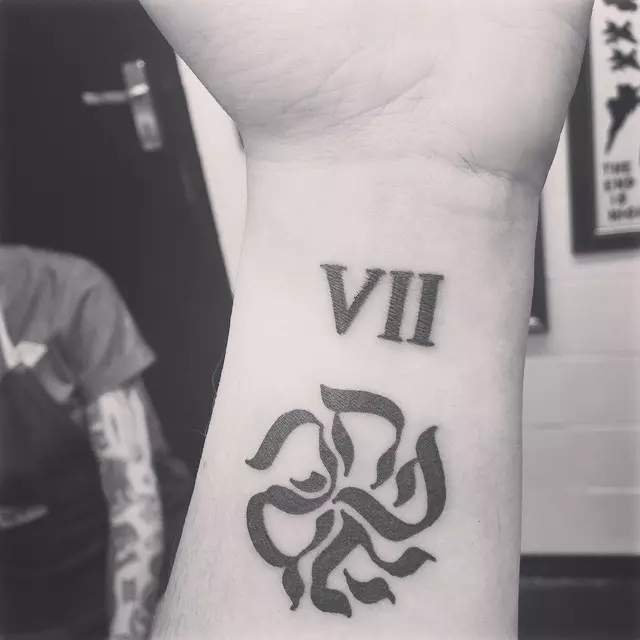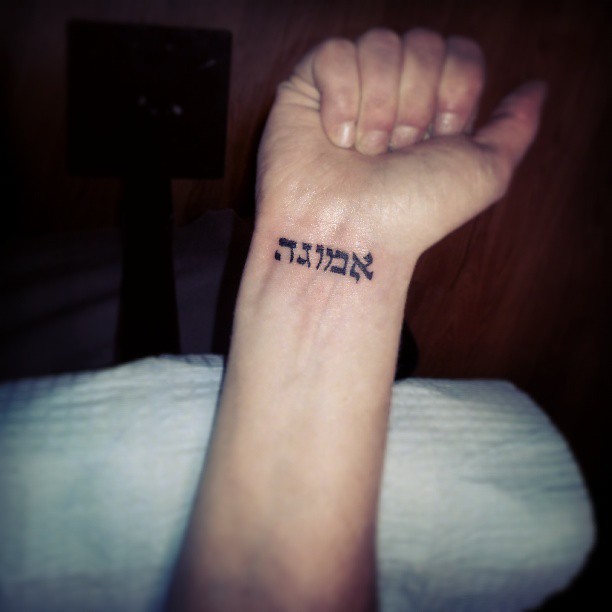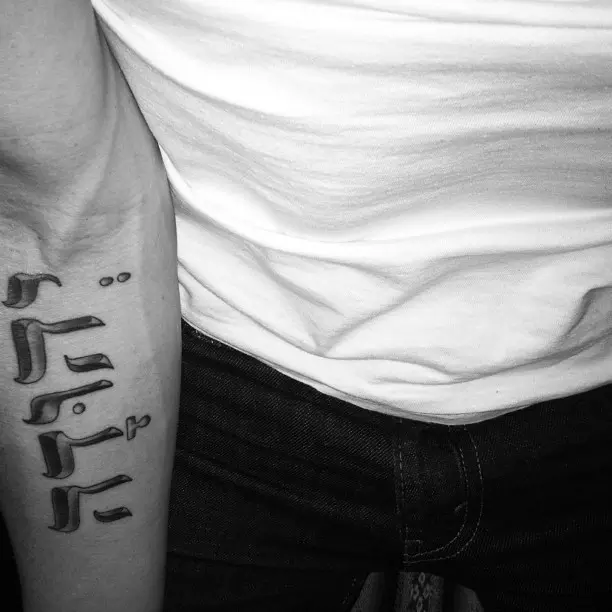 What makes the Hebrew script perfect for tattoos is the elegant and pictorial alphabet. There are 22 characters in the Hebrew alphabet, and each one of them is an elegant image that can be inked as a tattoo.
For this type of tattoo, people choose to have any of the letters in the script that they find most appealing inked on them. For others, the letters have a more symbolic meaning, or they represent something special to them.
For instance, one can have a letter that is an initial of the name of a loved one or an initial of an event that you would like to remember. The alphabet can also be drawn to form a certain pattern or a secret code that is only known to the wearer of the tattoo.