70 Beautiful Inspirational Tattoo Quotes For Men & Women (2020)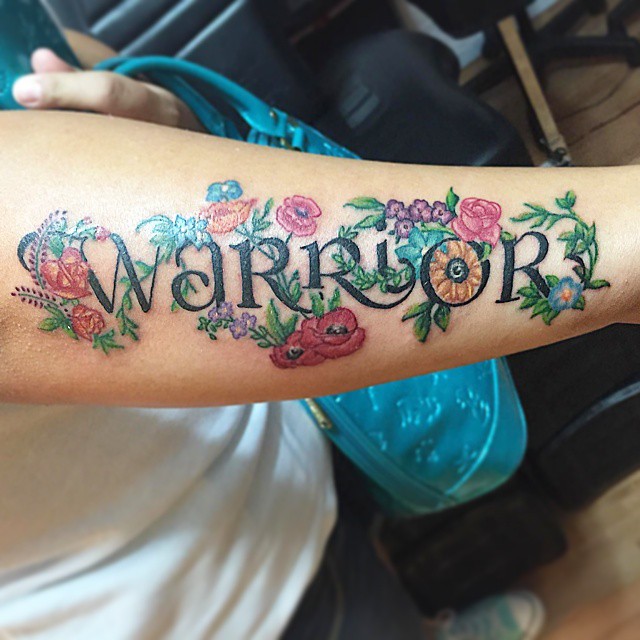 Inspirational tattoos are helpful for fulfilling your constant need to be reminded of the good and important things in your life. These tattoos are the real aesthetic works of art.
But, at the same time, these tattoo arts also have the power to strengthen and encourage you through the ever changing journey of life. The nature of human beings is dynamic. They began to rule the earth because of their intelligence.
People acquire the spark and motivation for their intelligence from inspiration, which gives birth to achievements. Tattoos that inspire you can bring positive inputs in your life.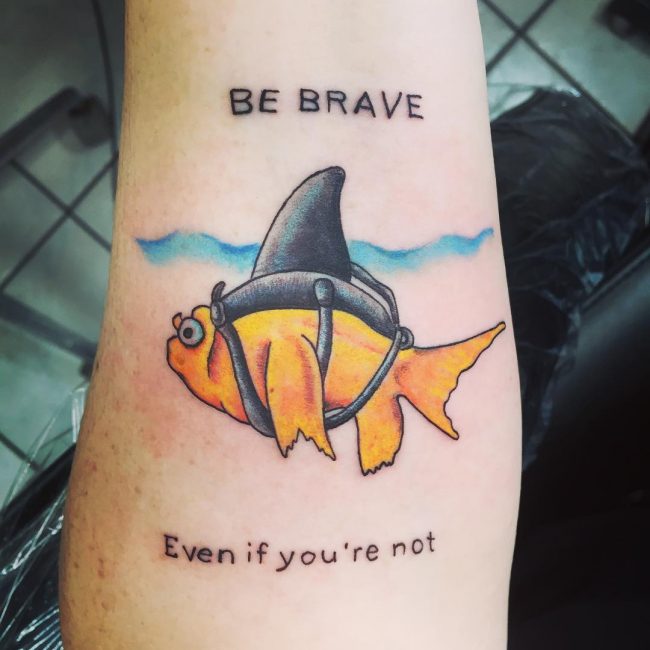 Here is an evaluation of some top inspirational tattoos, which can provide you strength and courage to achieve success in your life.
Contents: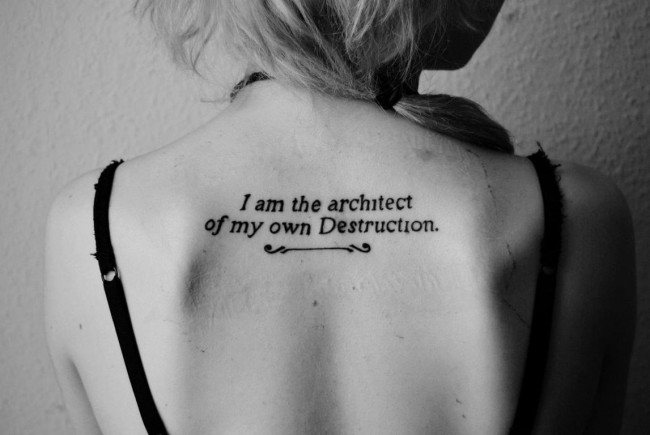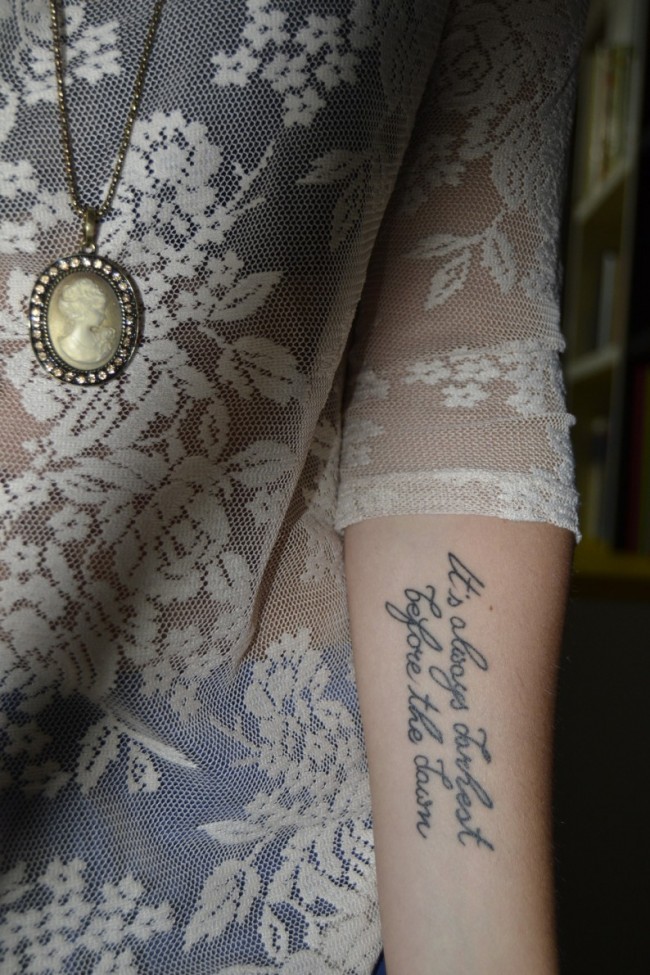 Types of Inspirational tattoos
This is simply a universal truth. However, it has greater power to inspire a person. This tattoo is perfect for you if you are a hard working person and strong ambition to achieve and fulfill your goals.
However, you must approach a highly experienced tattoo artist to get this work done. They can make more clarity to the message.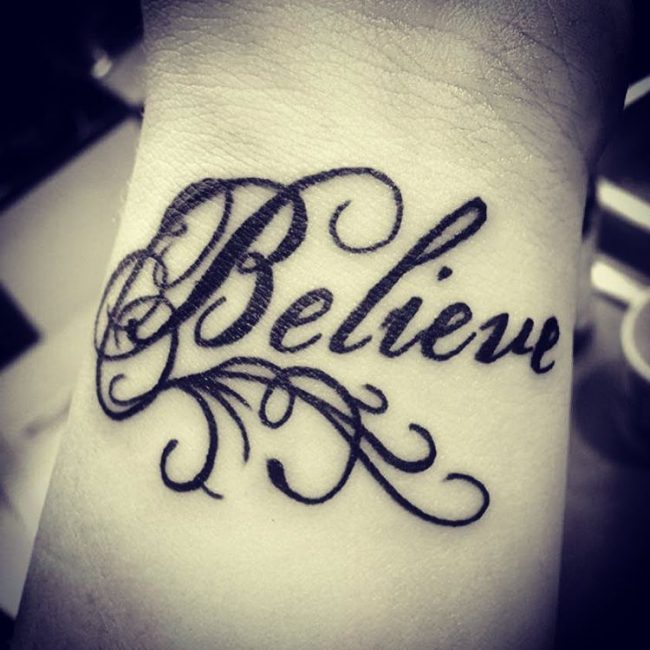 The Resilient Spirit Tattoos.
This is really inspiring and aesthetic. You can portray these types of tattoos by writing a few meaningful words or sentence. Write these words on the visible part, it will provide you daily inspiration.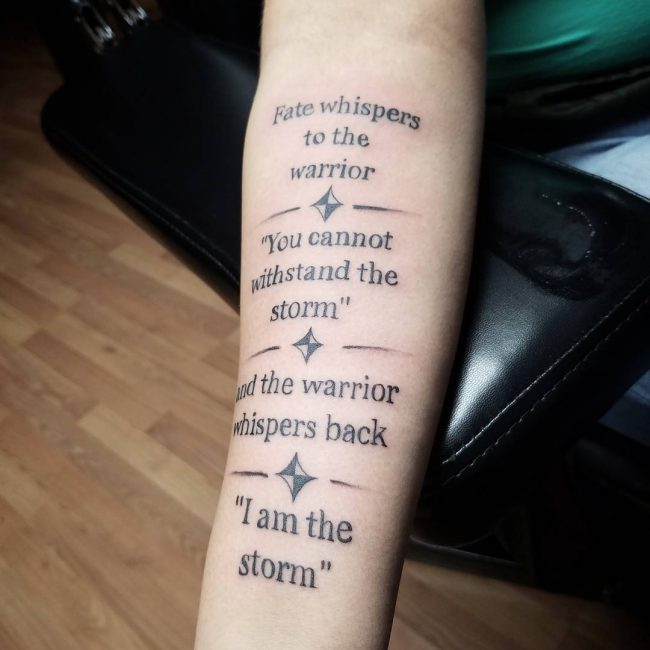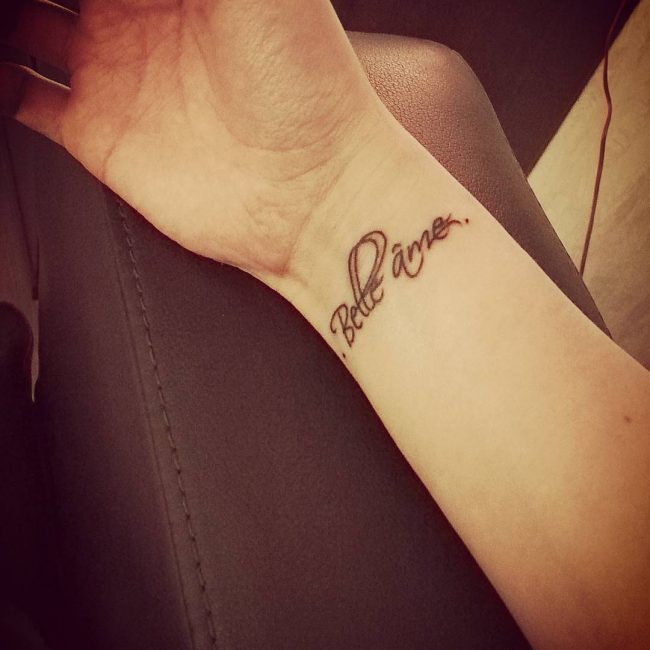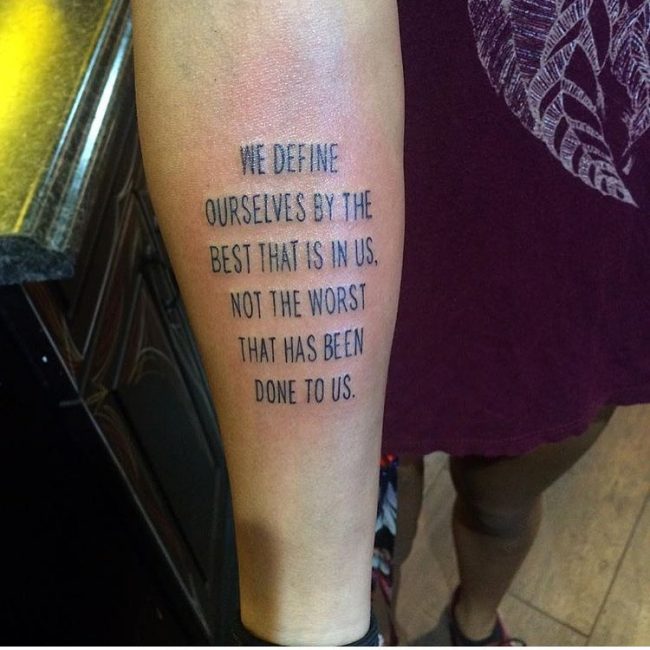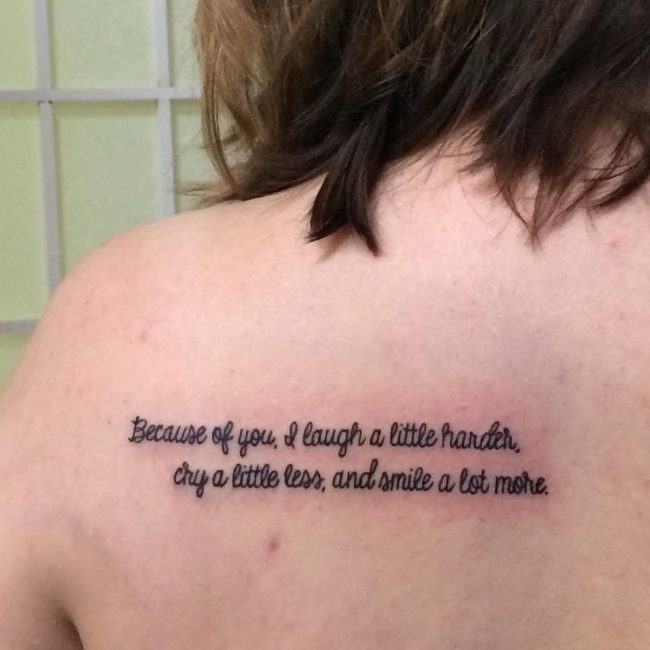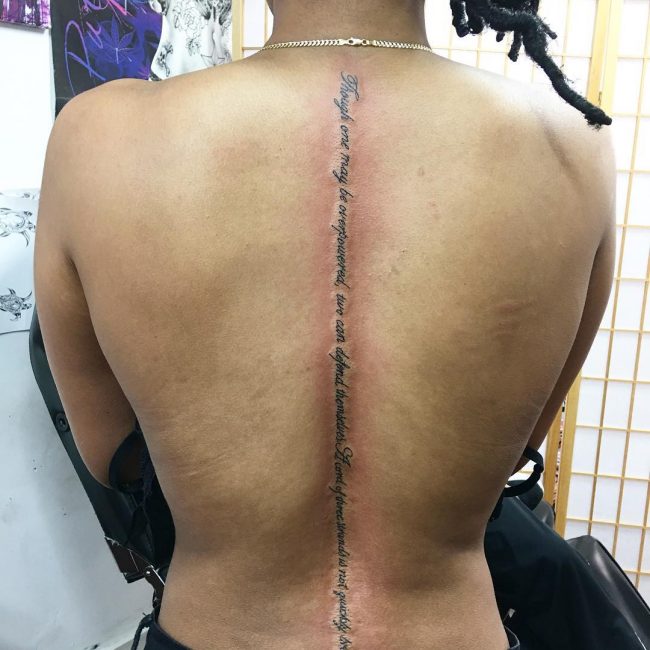 All people are slaves to certain facts of their life. Mostly, people nurture their career obligations and they live their remaining life for achieving it. However, 'Free Yourself' tattoos remind you the beauty of leading a free life.
These types of tattoos can provide you inspiration for happy, joyful and wholesome life.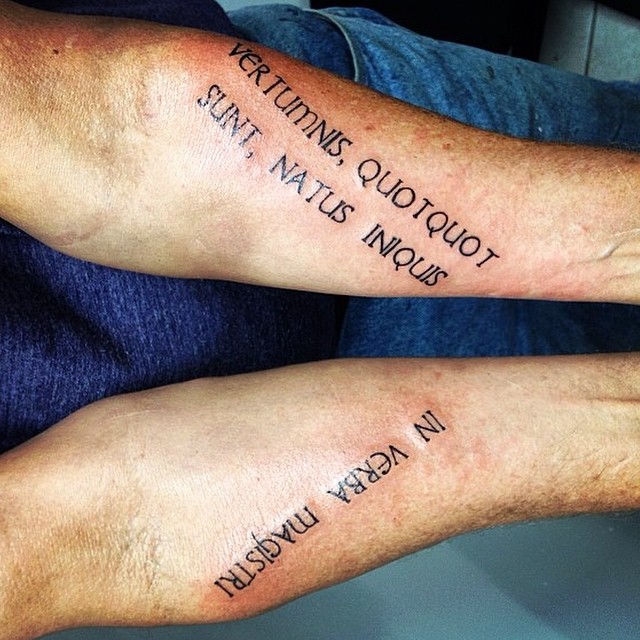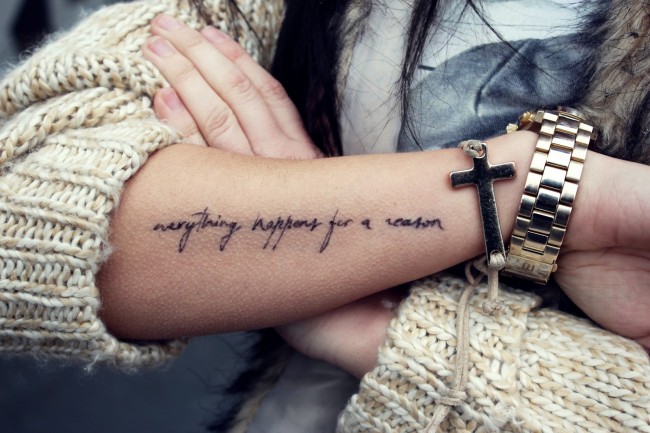 Love is considered as the best of all good things. These tattoo designs simply advice you to make love as much as you can. Love is as important as the air you breathe. So, inhale love with oxygen and exhale hate with carbon dioxide. This message can create greater impacts in your life.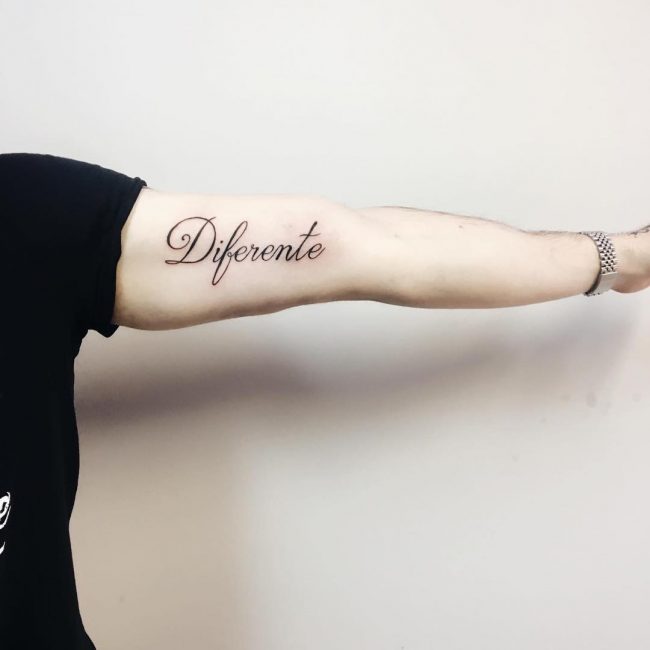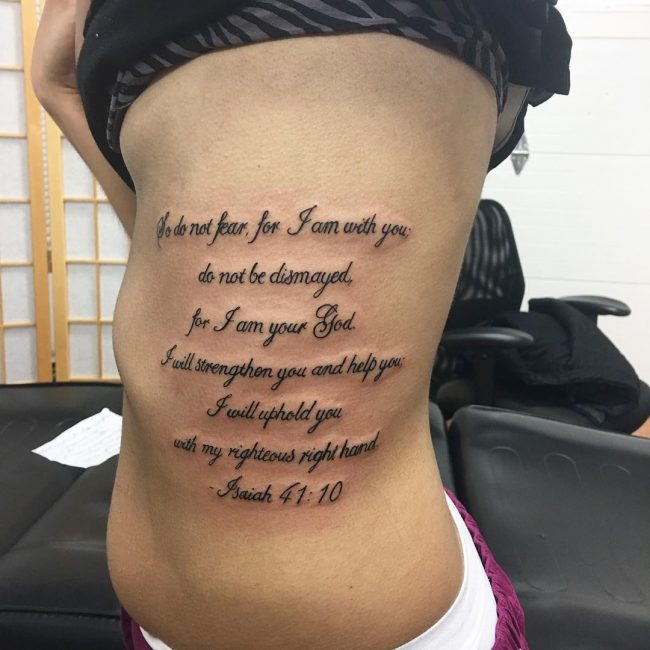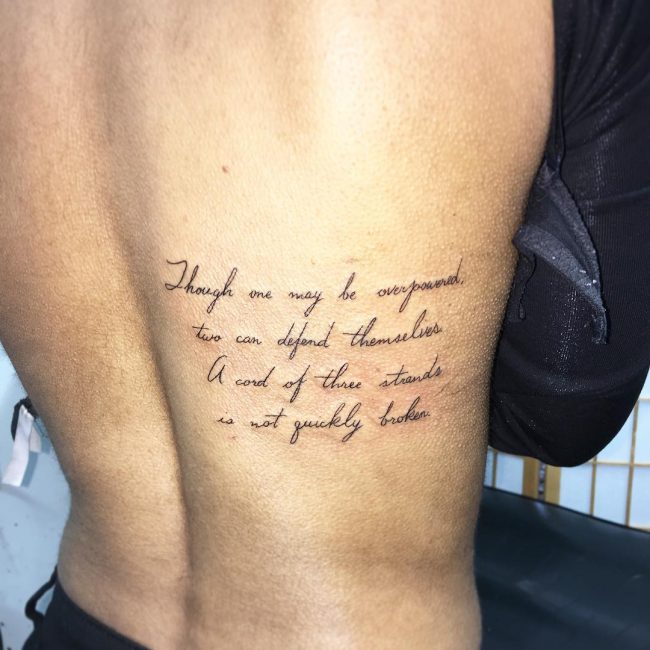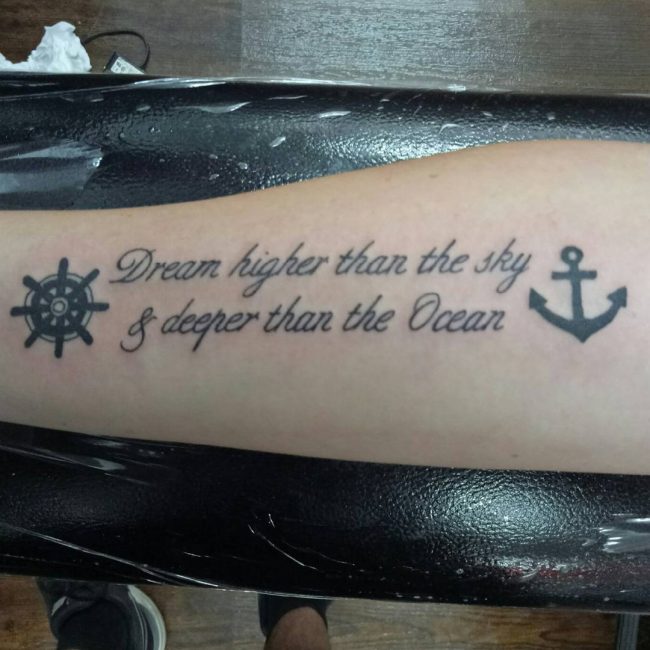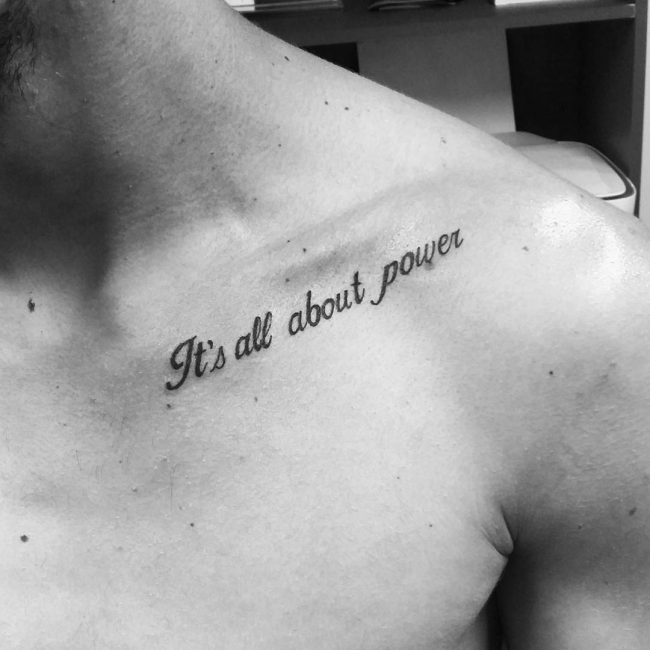 Progress cannot be achieved without struggle. You can write this message in your body, which will be greater inspiration for you when you meet with difficulties in your life. Whenever you pass through challenges in your life, these tattoos remind you that everything is for good.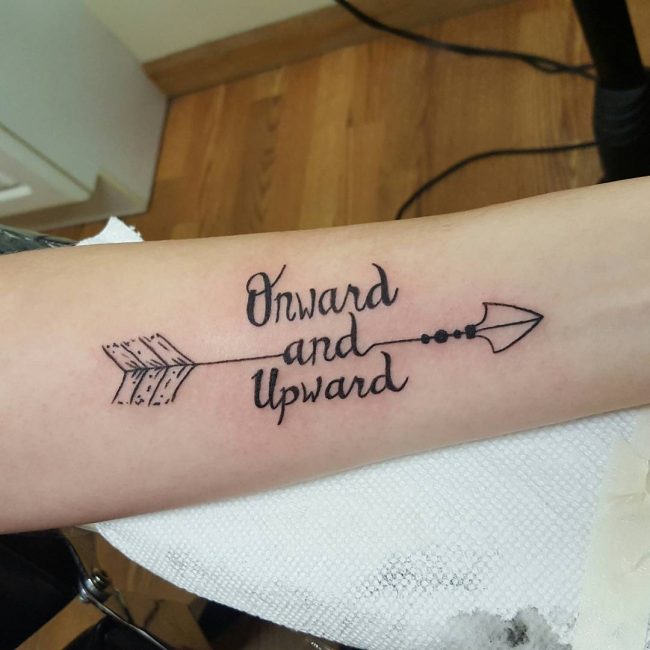 When you overcome these struggles, you will achieve another milestone in your life, which will be the way to success.
Butterfly is the symbol of freedom. Butterflies, with their myriad colors and beautiful wings, can inspire you in your whole life. These types of tattoos remind you constantly regarding the beauties of life.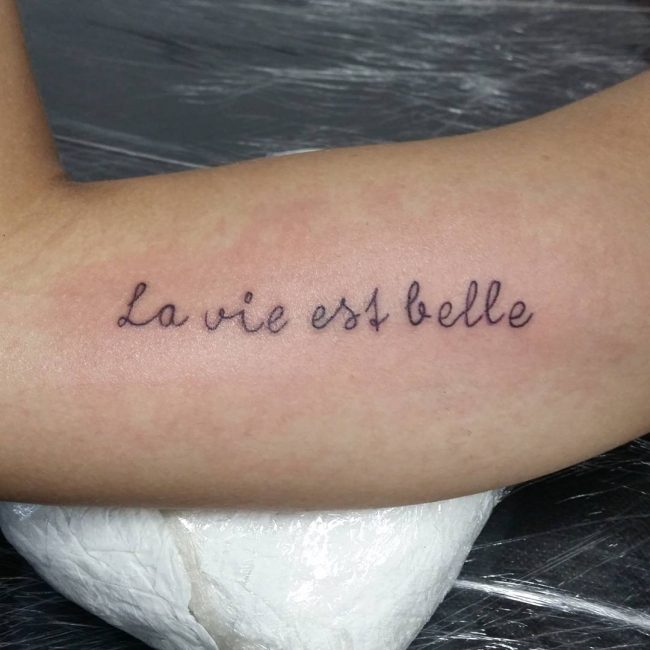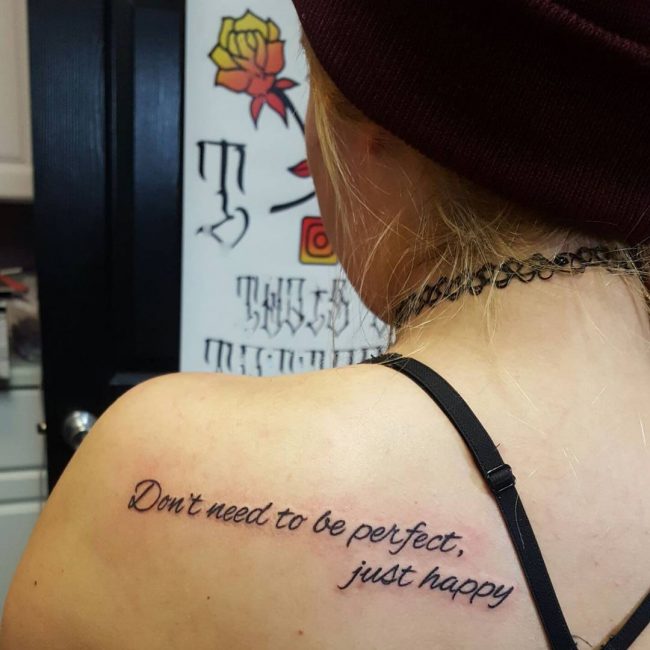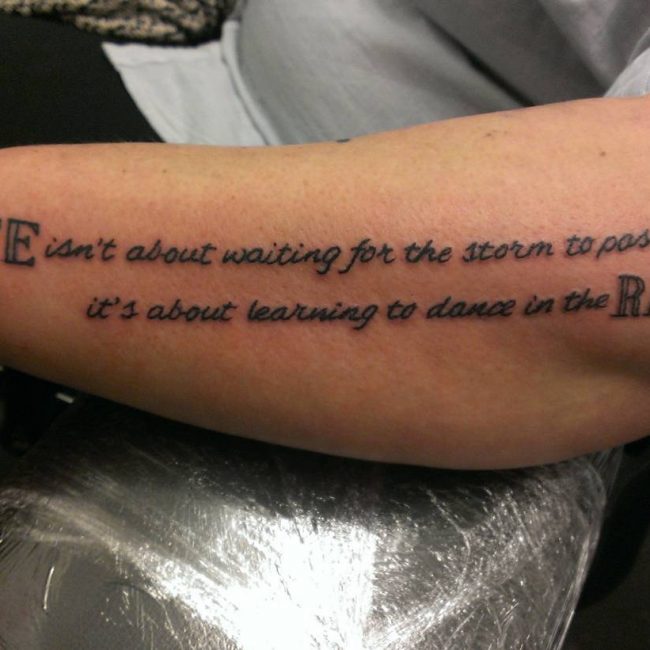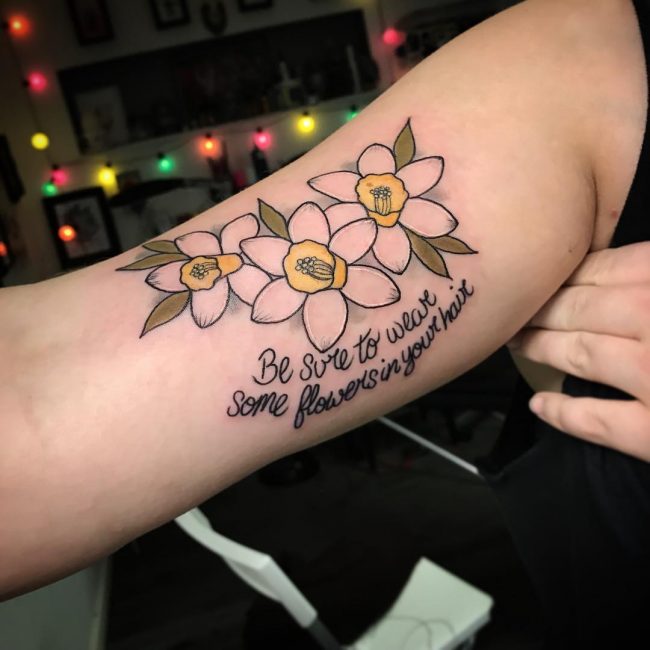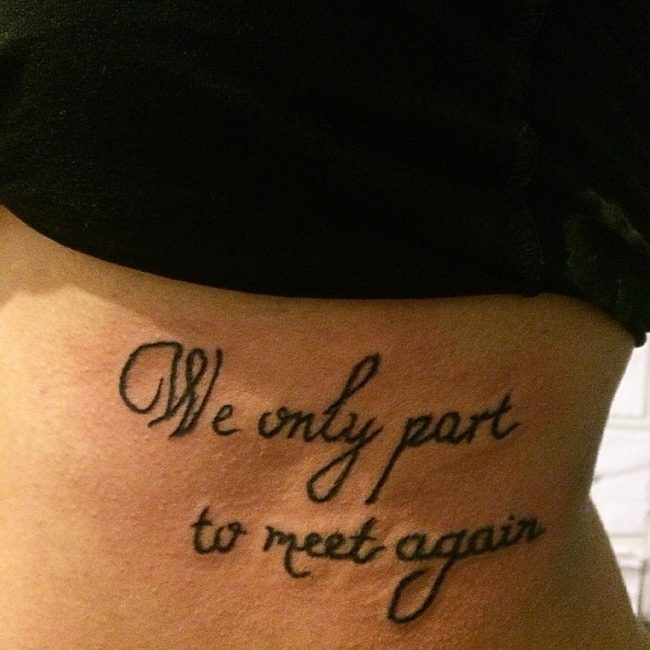 They can also remind you that pain will pass over very soon and you can achieve joy sooner or later. Usually, butterfly tattoos are designed in soft pastel shades.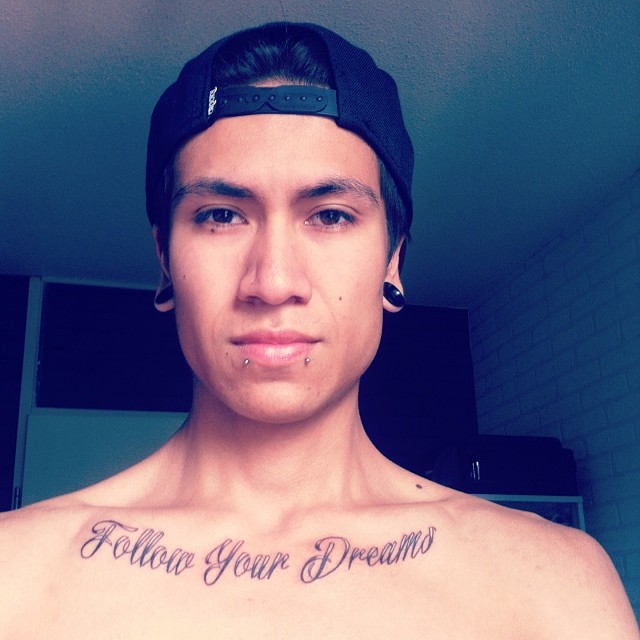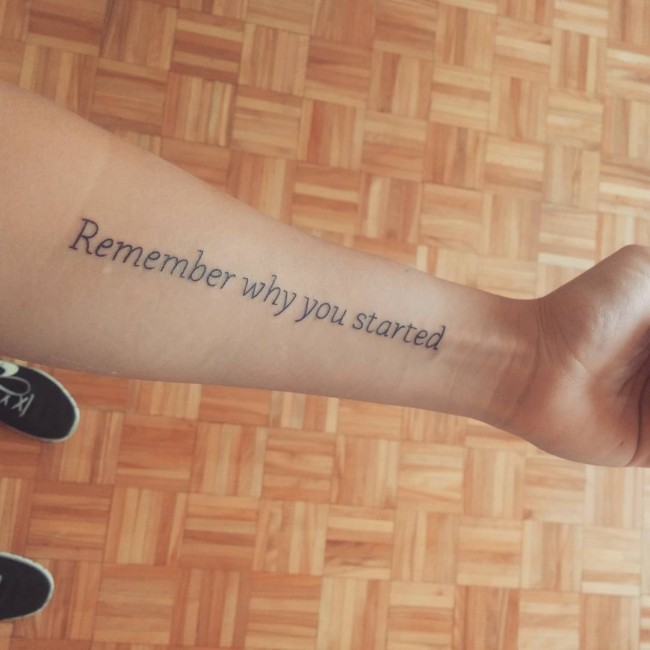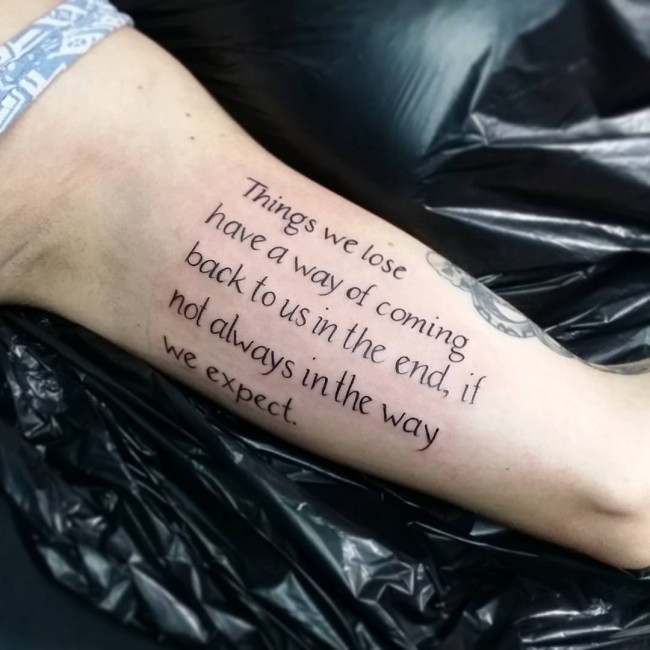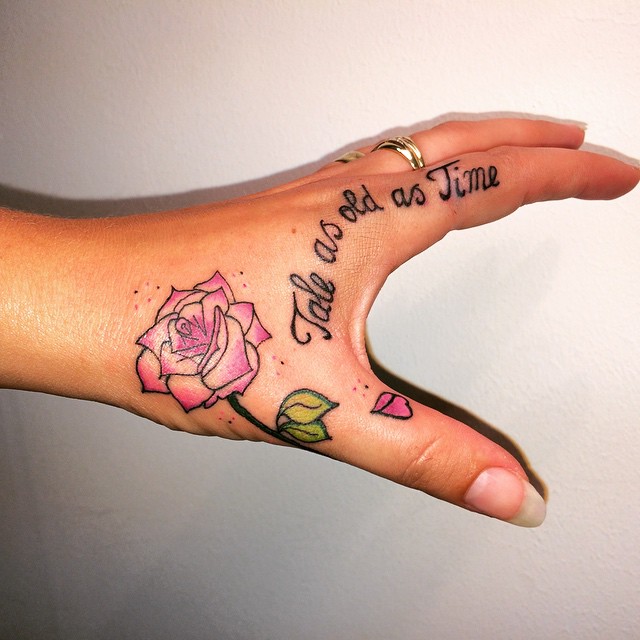 In this tattoo art, an anchor along with few words are designed. The anchor can provide you aesthetic value and this is truly inspiring in your life.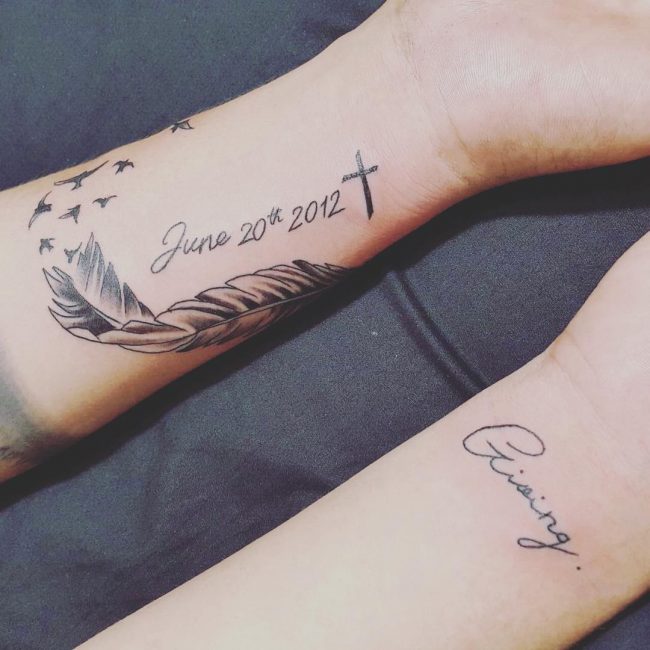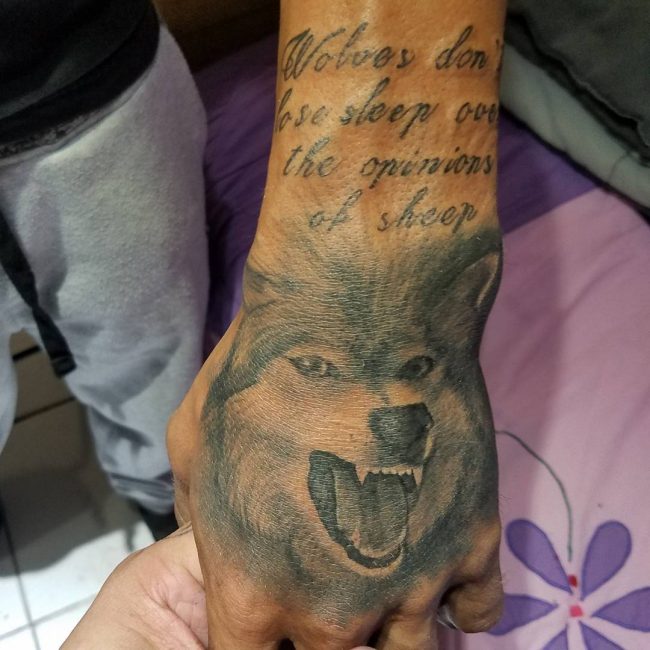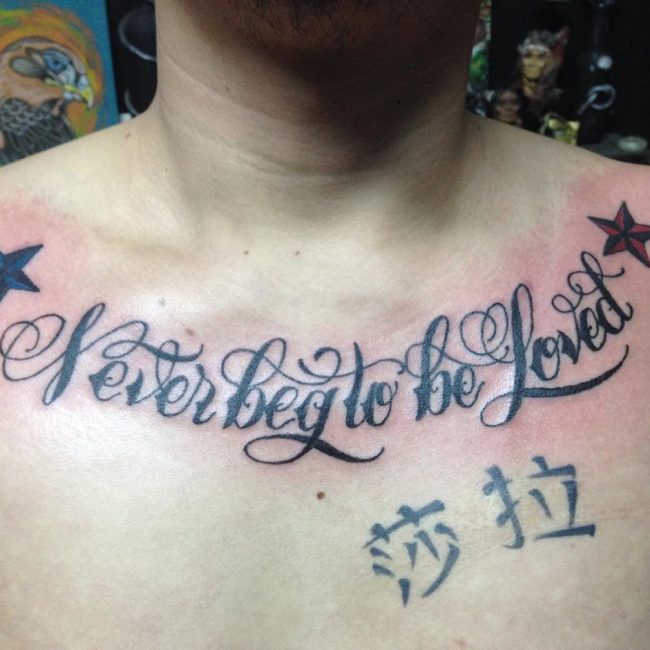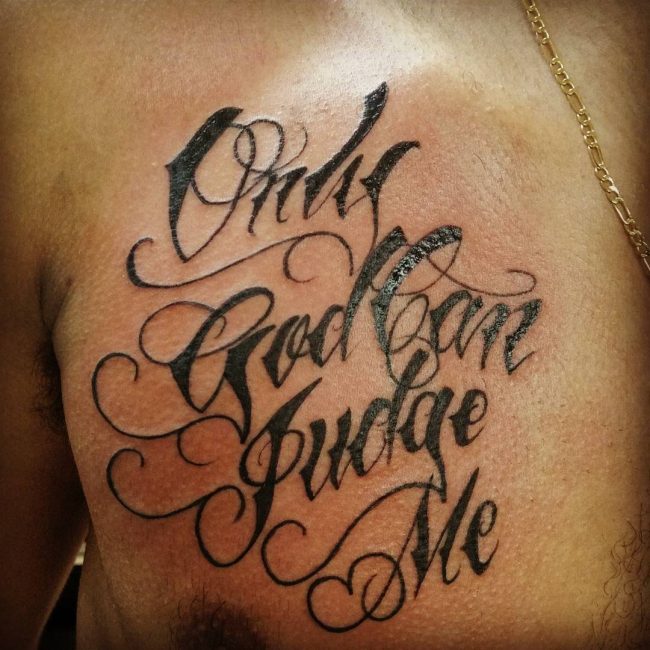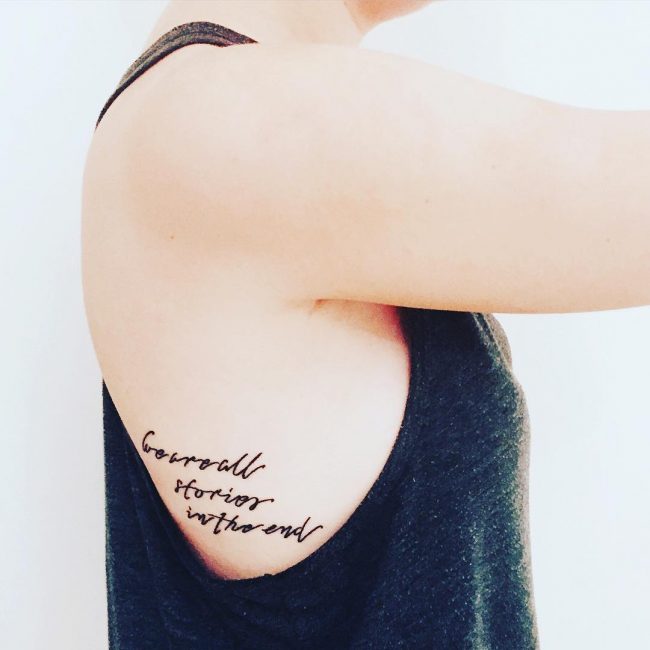 Birds in Flight Inspirational Tattoos.
These tattoos are portrayed by depicting a host of birds in flight. They are designed along with an inspirational message. However, check brilliant depictions of dark silhouettes of birds in flight. These tattoos are highly aesthetic and inspiring.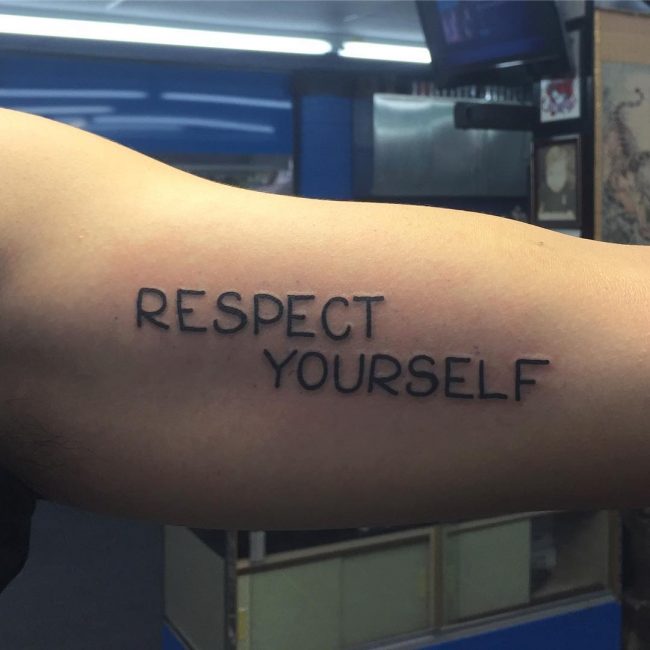 Just like many other flower tattoos, sunflower is a preferred choice for women. Sunflower is very unique and it can comprise of numerous small individual flowers. These flowers always keep their face to the sun. Though it reflects the spiritual life of people, it can be a piece of inspiration.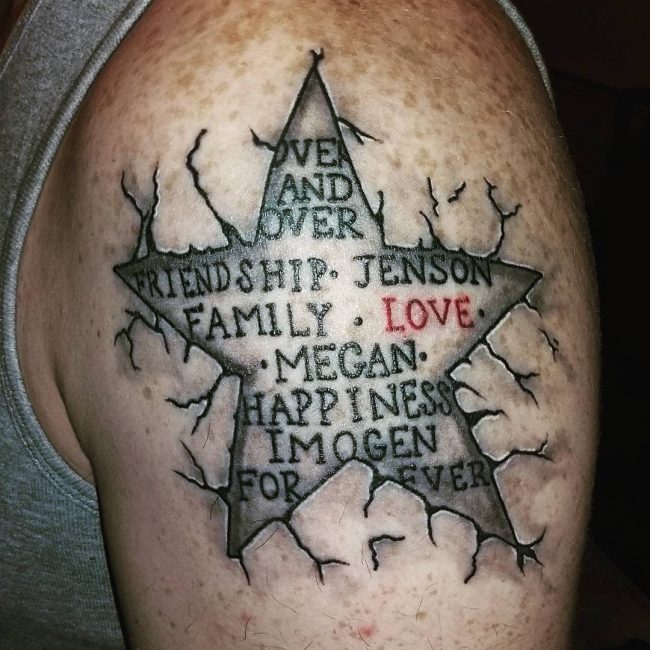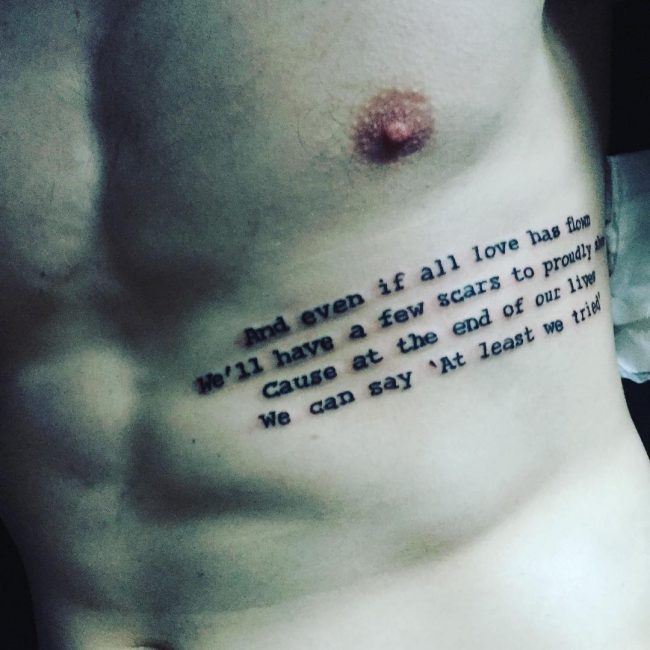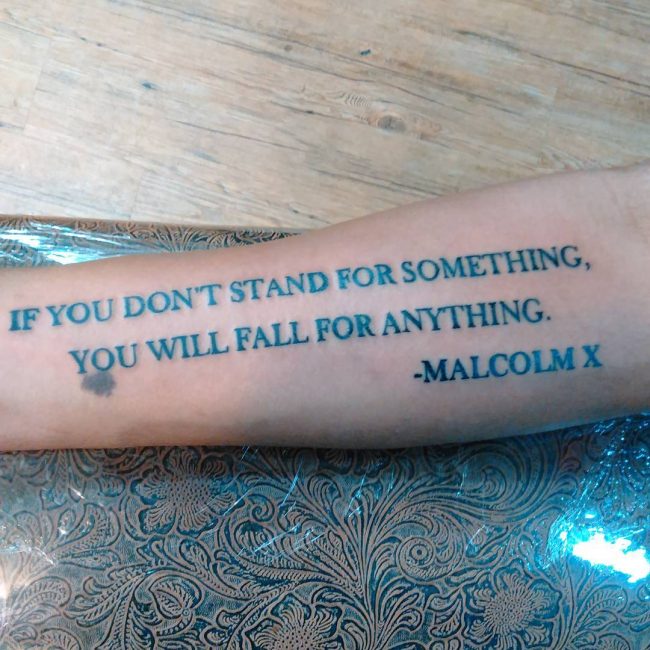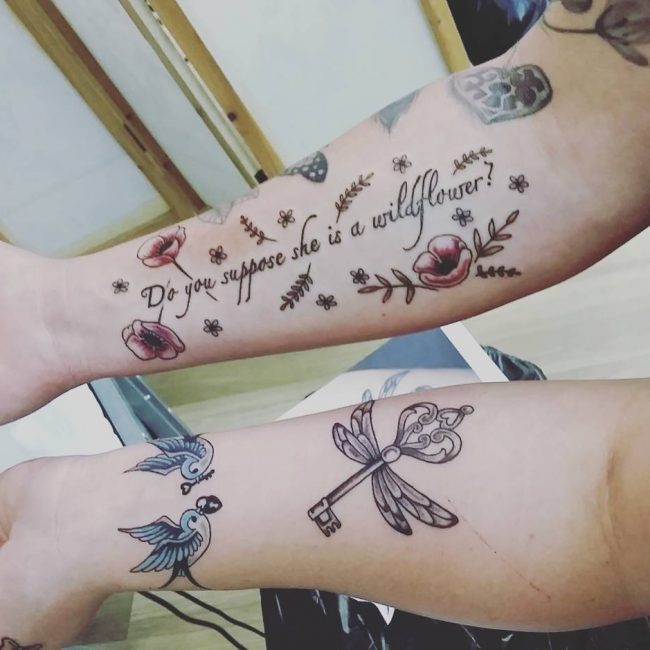 In Dutch culture, sunflower is the symbol of loyalty and devotion. You can design your body with sunflowers. Some people prefer singular sunflower but some others prefer to have multiple sunflowers.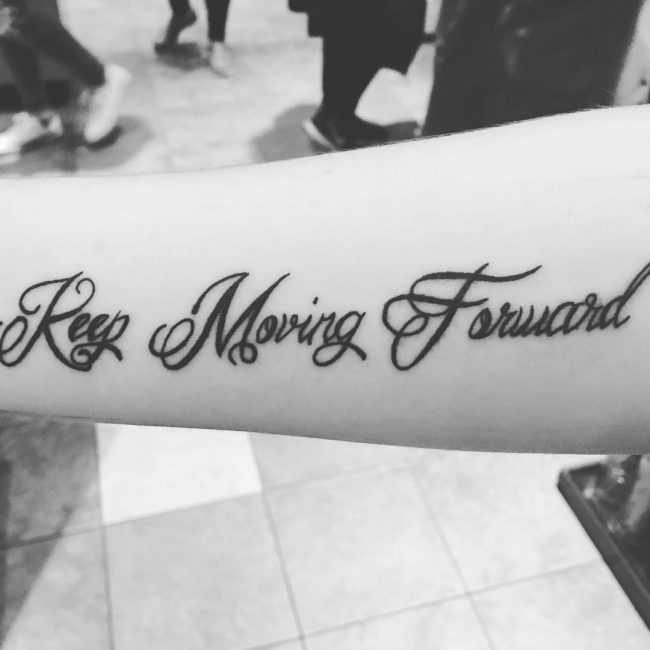 Other elements can also be added in it to express the composed meaning. Most of the sunflower tattoos are designed in yellow color, which is the color of sunshine. This color signifies happiness, joy, vitality, energy and intelligence.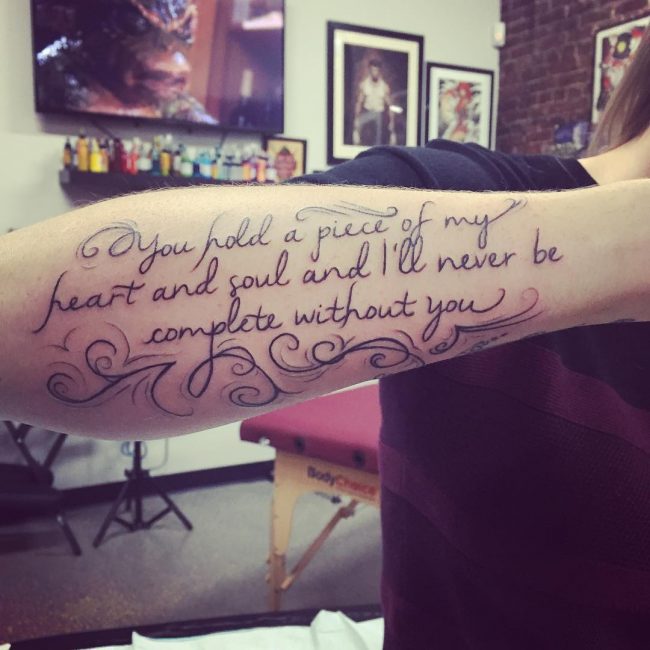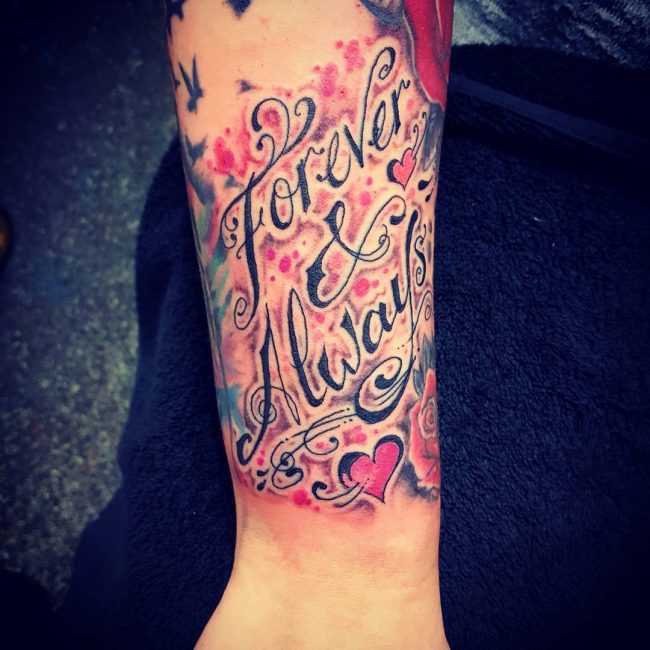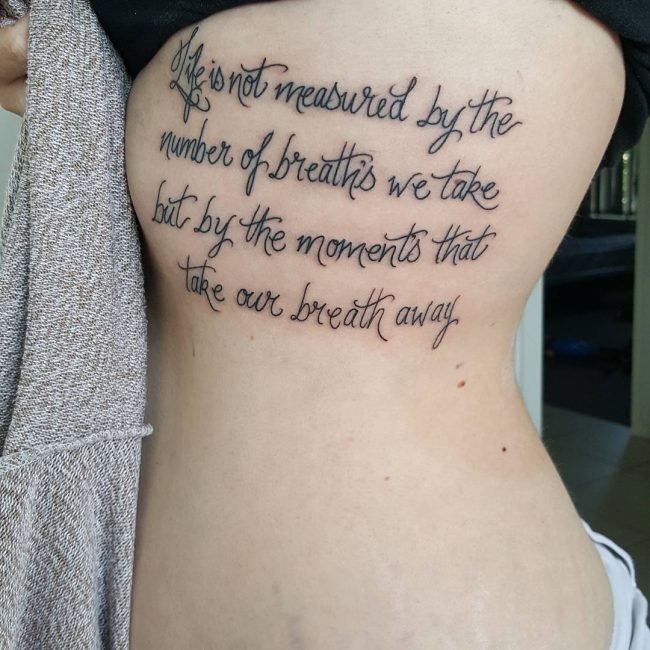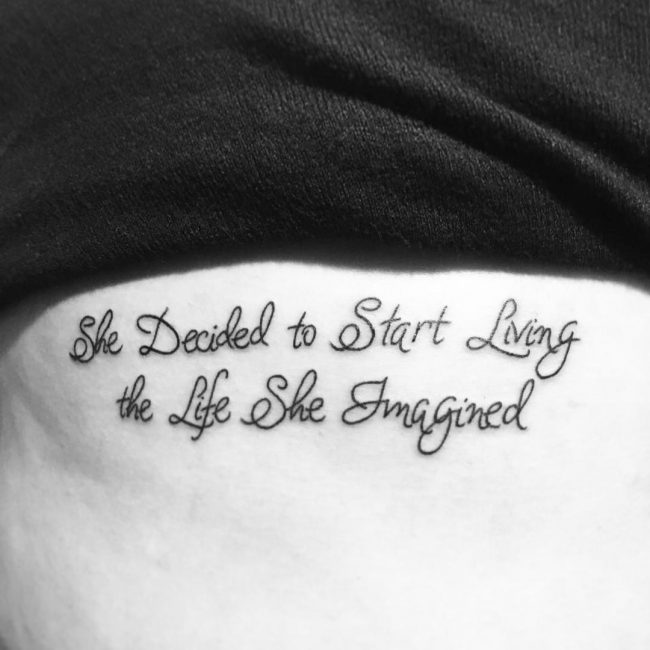 Some sunflowers are designed in black and white, Celtic and realistic style. If you want a real inspirational tattoo, sunflower is the best way. Keep your face to sunshine and forget the shades. You will surely achieve success in your life.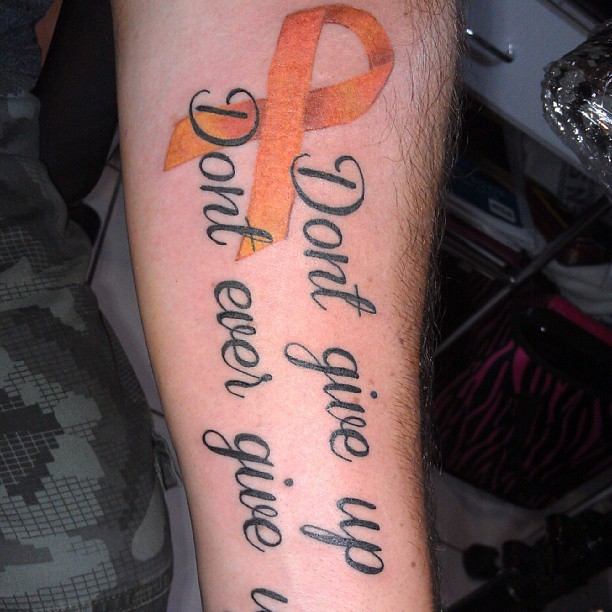 You will also get inspiration when you aim your target and try to achieve it. These types of tattoos are cool style statements. These tattoos can be portrayed in your strategic body parts. These can be designed in stylish and creative way.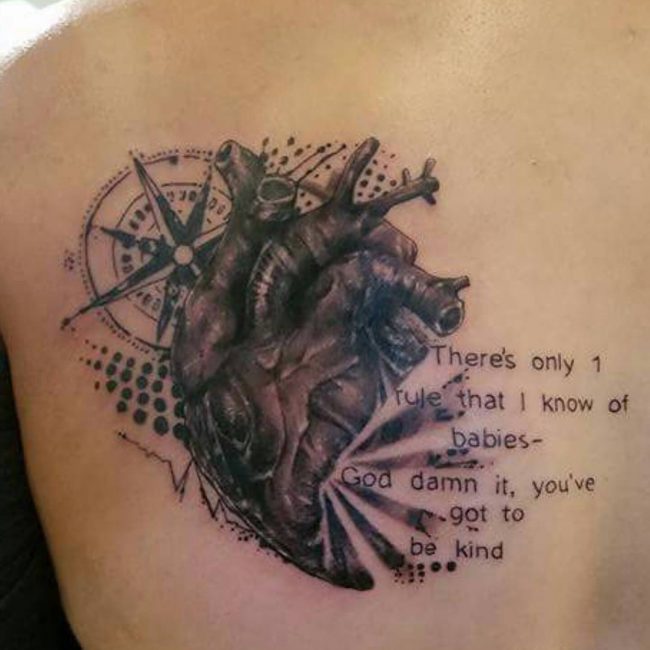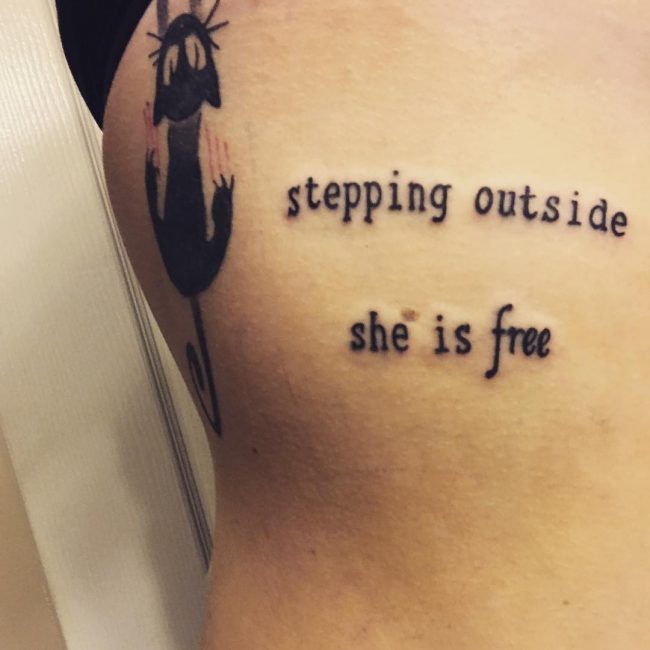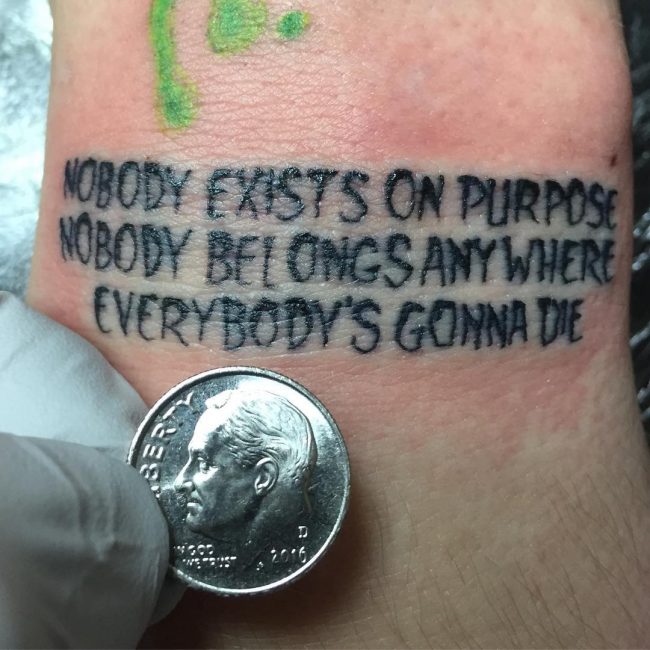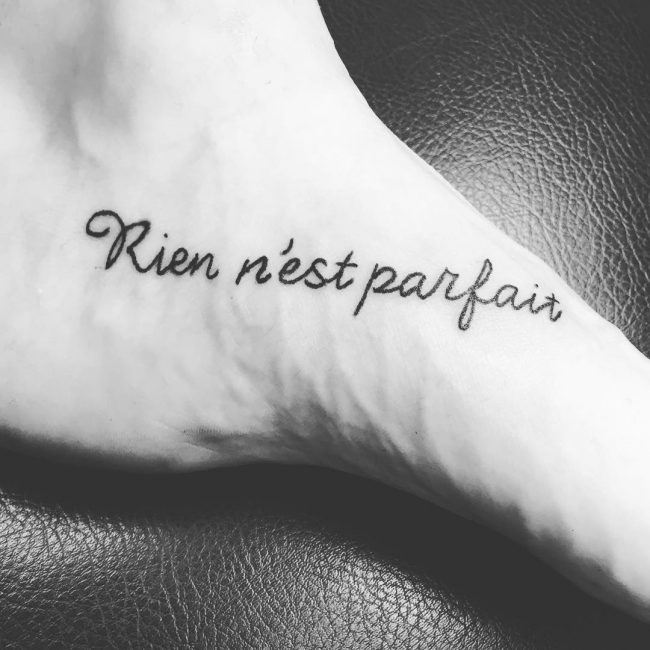 Failures have multiple facets. They are about gaining, losing, etc. It reminds that you are the last, but not the least. This is another thing of inspiration.
People also prefer to tattoo their bodies with the famous lines of great philosophers like Confucius. These are carved in square blocks. Foot prints are designed in the bottom of the art. These tattoos look charming.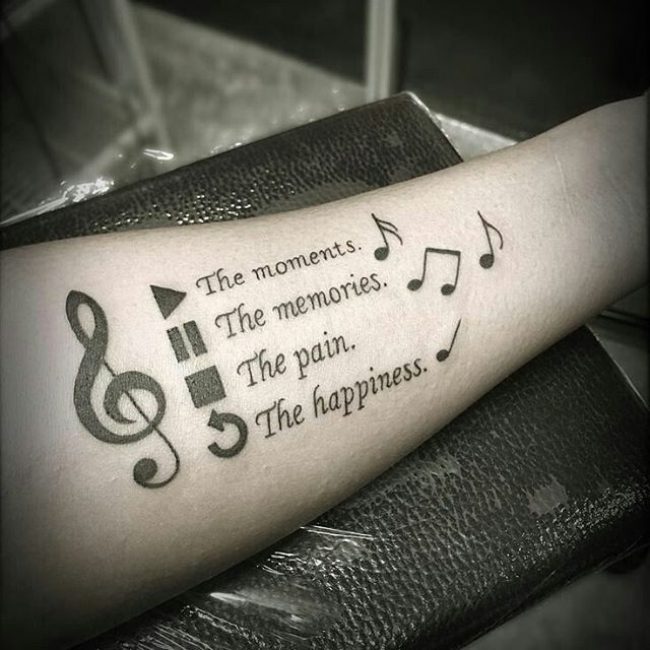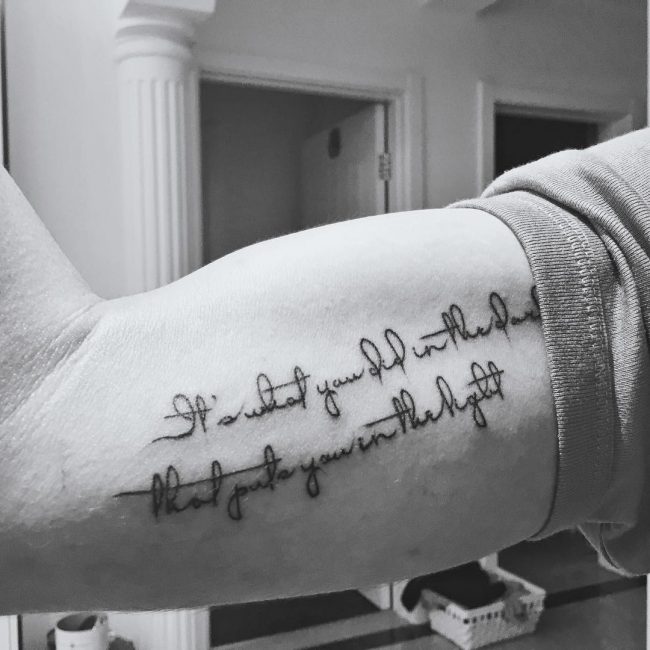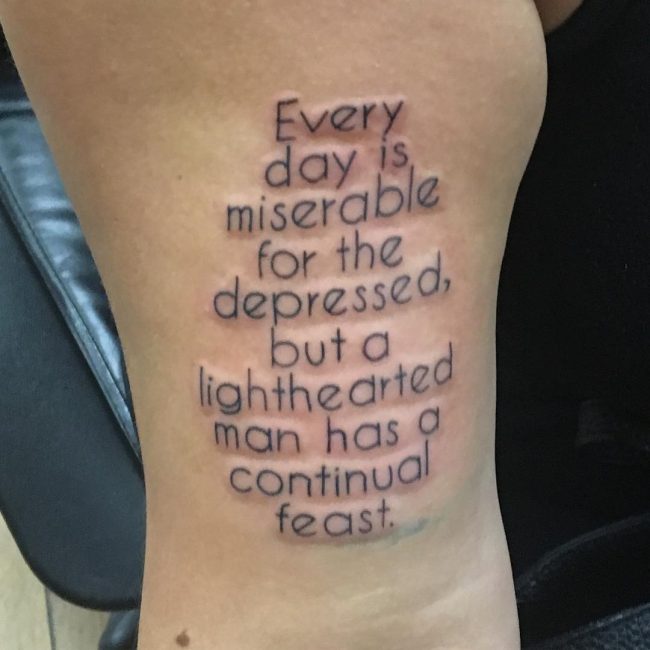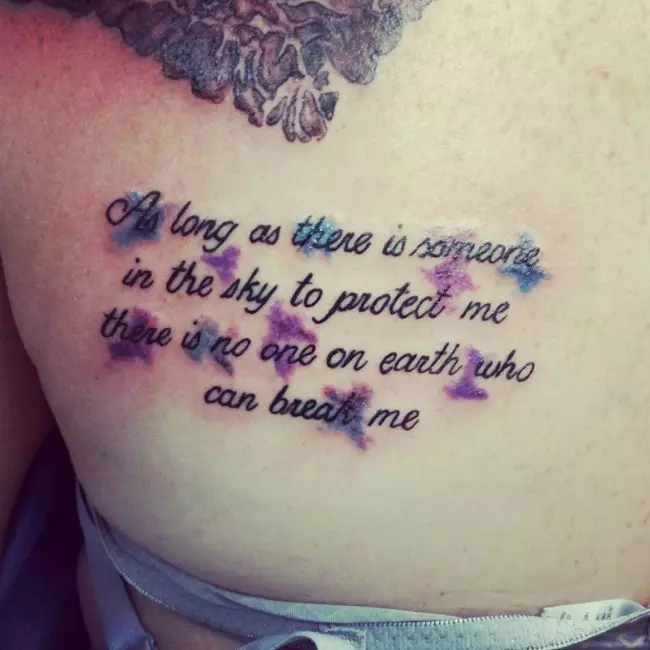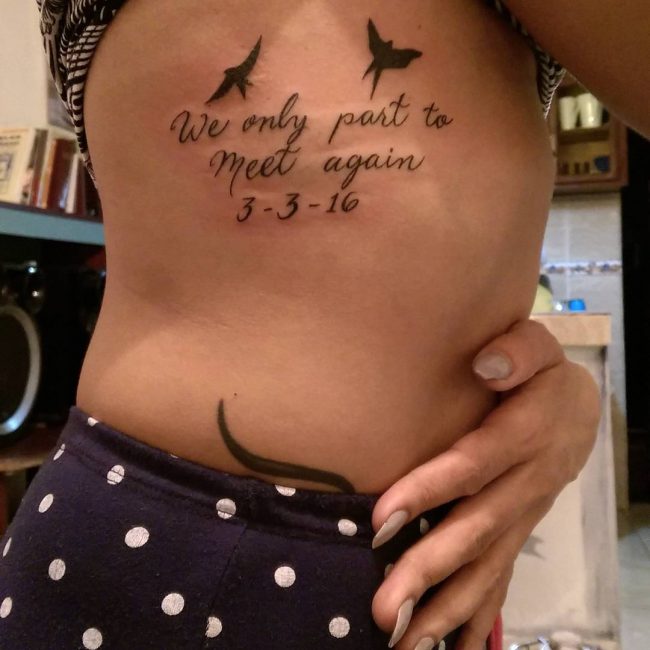 These tattoos are also coming under inspirational tattoo category. These are designed in neat letters with a wise message. You can design it in the edges of your palm. These tattoos instruct you the importance of being sincere in life.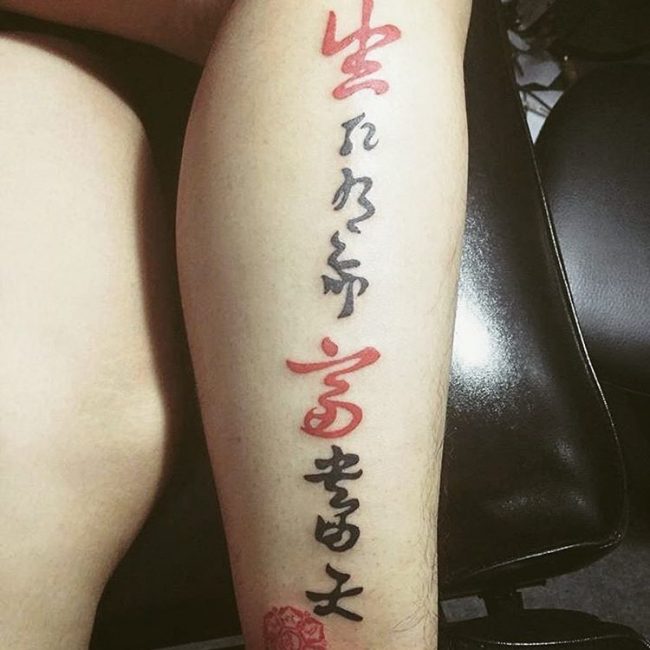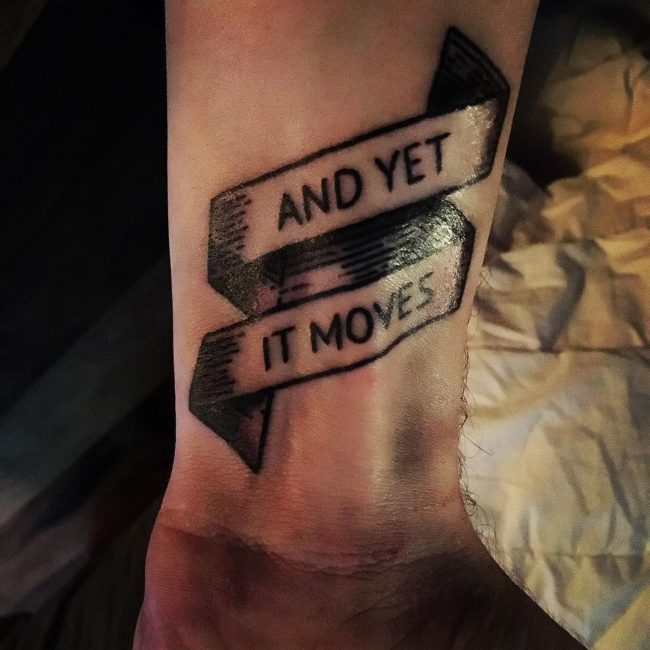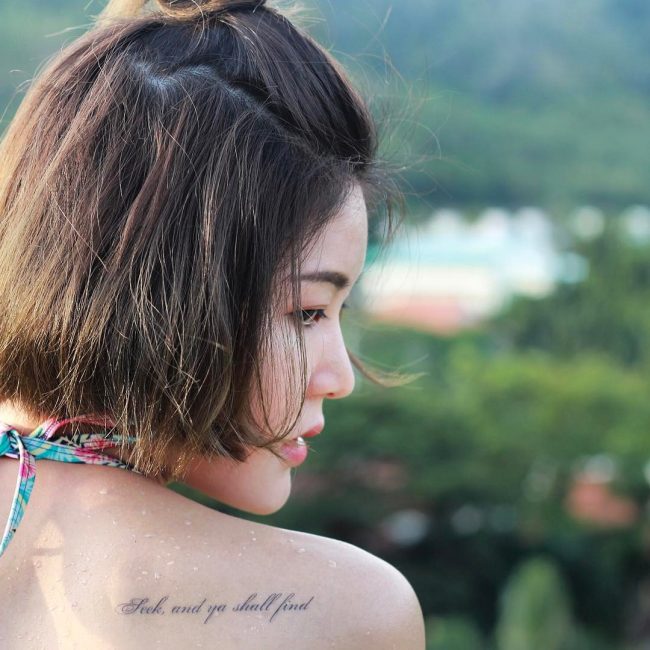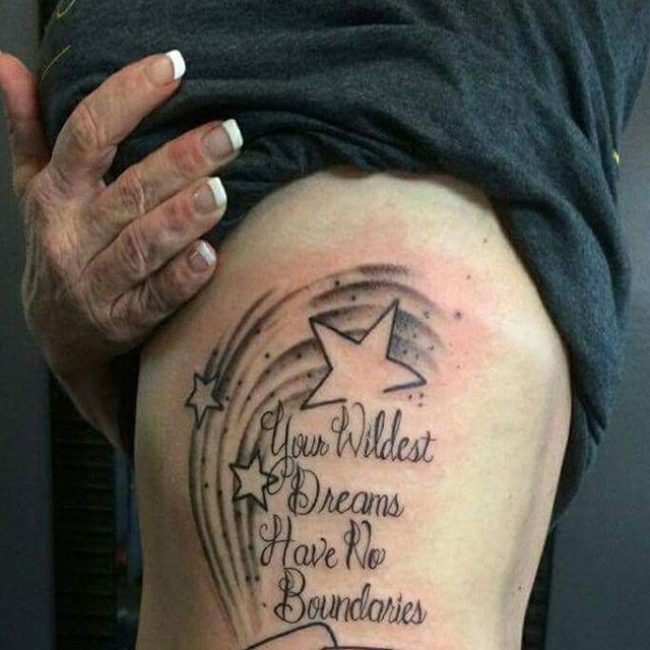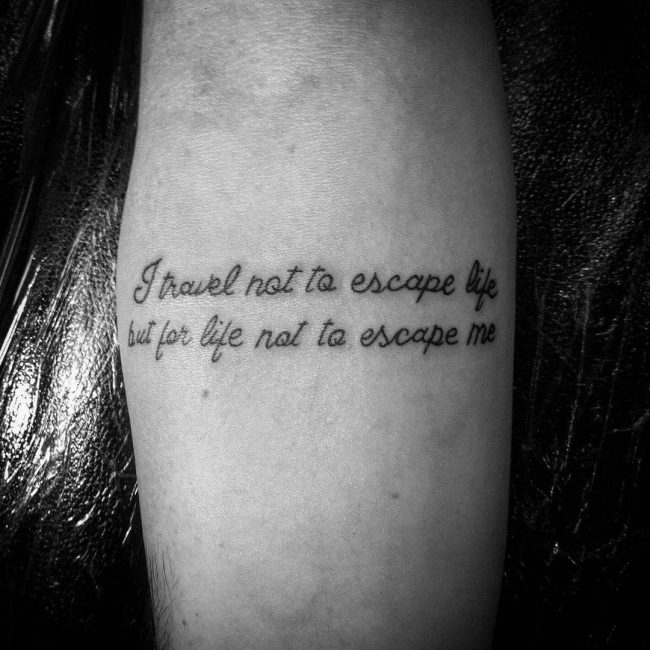 This is another type of inspirational tattoo. These tattoos tell you about the quality of people who always smile and never lose hope. Mostly, men prefer to wear these types of tattoos.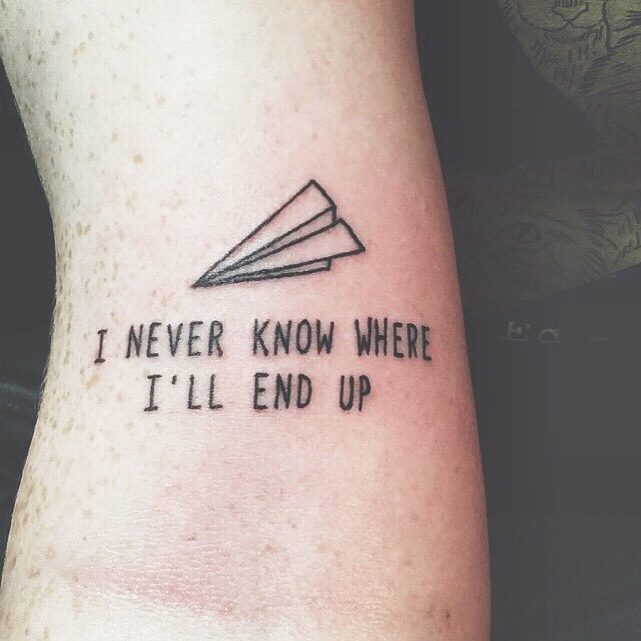 Leading a life without fear is really amazing. Cowards lead a dead life. This message can be written in black letters. It is really an inspirational piece.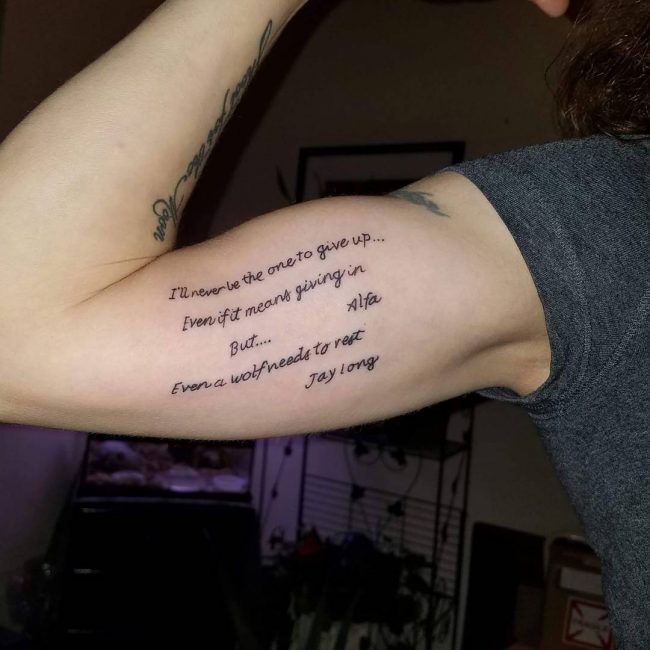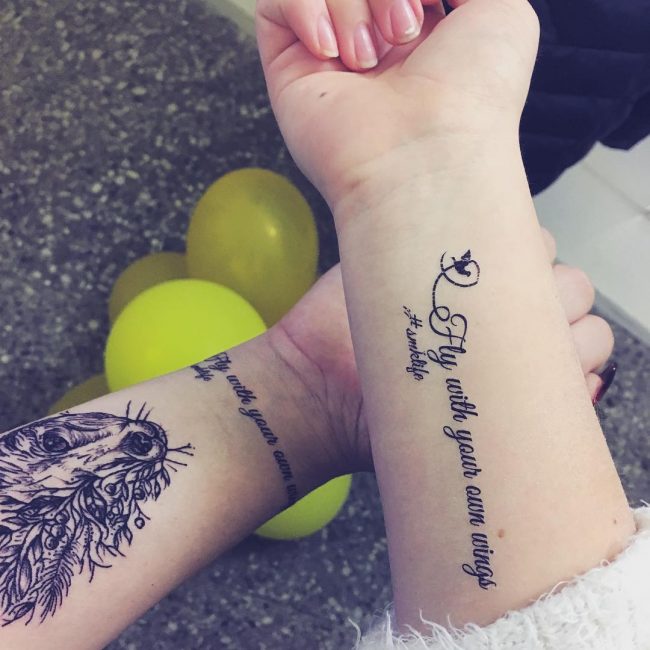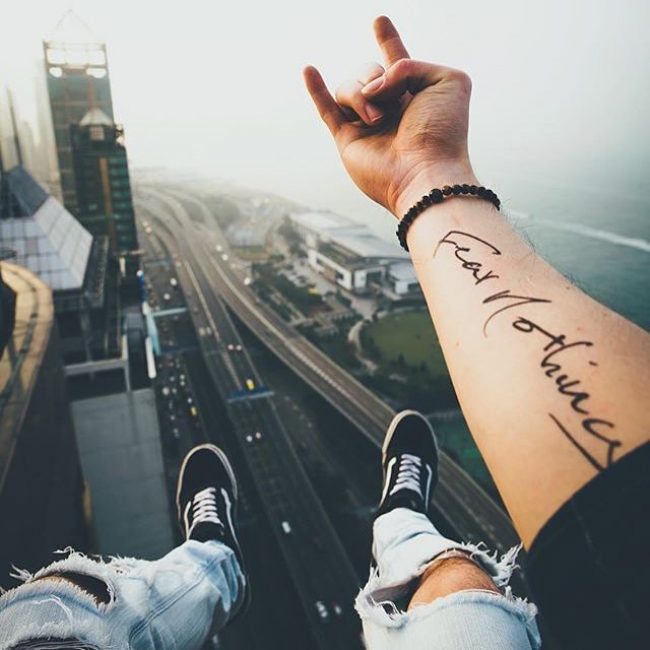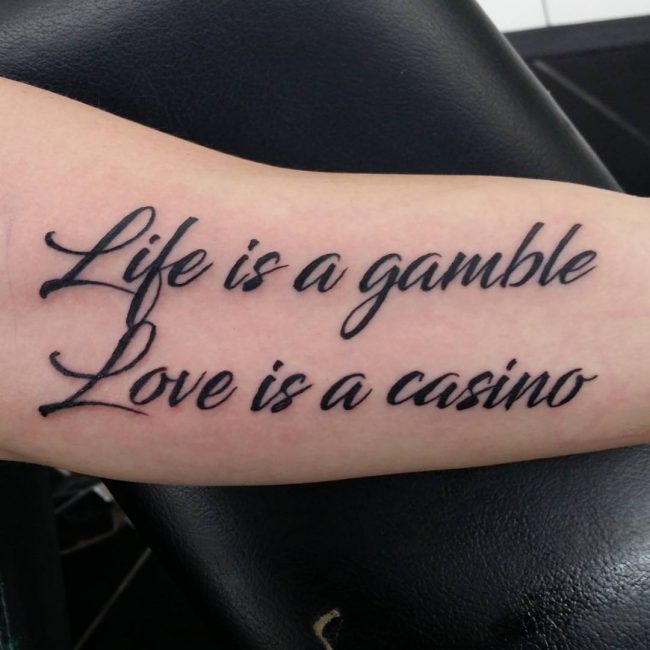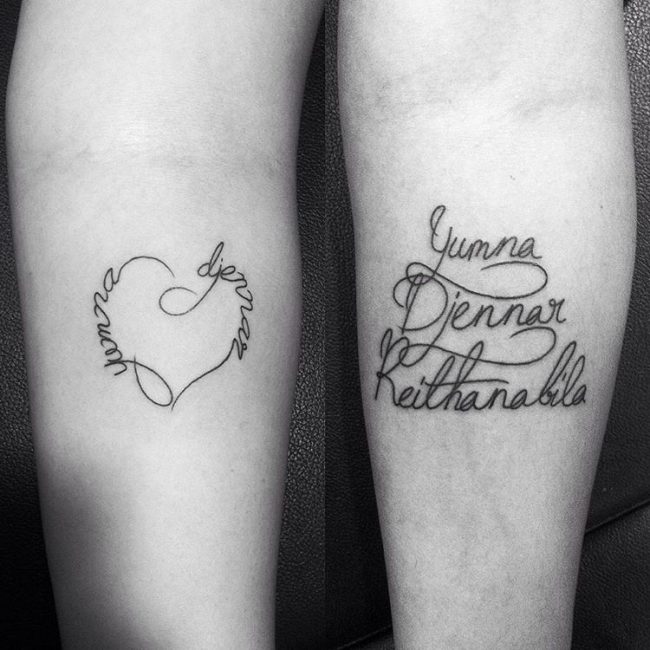 This is a lyric from a song. It reminds you regarding the importance of being satisfied. The message can be written in black beautiful letters.
Instead of O in the word HOPE, you can design a cancer ribbon. This hope word really looks bright and beautiful.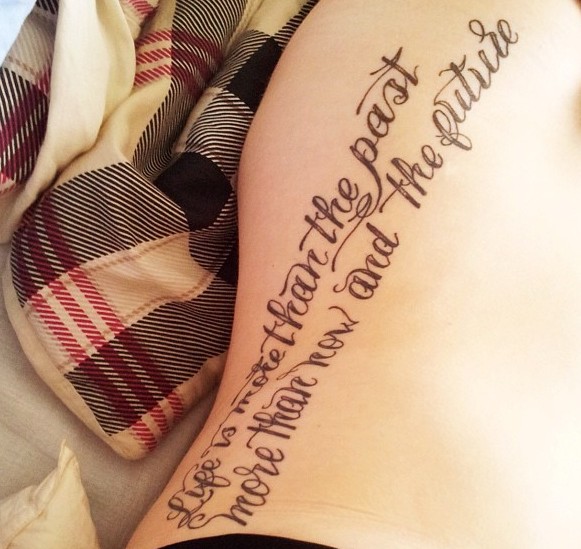 These black tattoos have the power to inspire everybody to overcome the fear of death. When the moment comes, you should embrace it gracefully.
You can also design inspirational words in your foot. Lines can be carved on the edges of your foot. It can provide you an important and cool message.
True words, mandatory chase, keep smiling, devotion, elegant look, hope is bliss, dare, essence of life, unconditional love, Beatles lyrics, patience and strength, fearsome tattoos, love is enough, sharing is caring, etc are also coming under inspirational tattoo art category.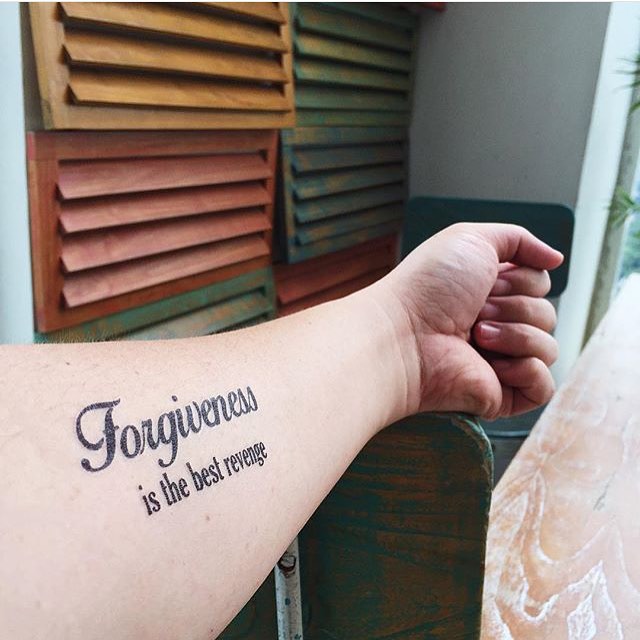 Mostly, these types of tattoos are messages or pictures with some meaningful messages. If you want to get these types of tattoos, research thoroughly to find the best art and message that inspire you most.